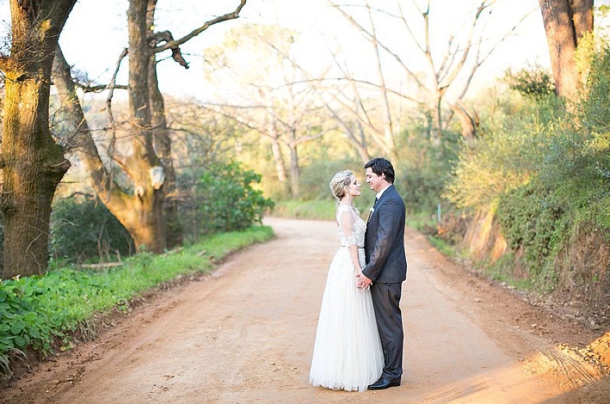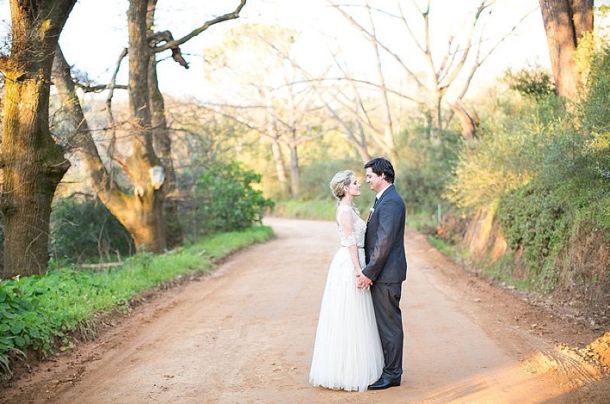 Glitter, y'all! The magic word to get a girl excited. And actually quite an appropriate one for me today, because for the last couple of weeks that's exactly what I have been on the hunt for. Let's just say, I figured out why I get so many queries about glitter bridesmaid dresses from South Africa. Sequins may be everywhere in the UK, but I've been hard pressed to find the outfit I had in mind for my latest portrait shoot (taking place as you read this, eek!). In the end, I stumbled into YDE, which I have to say is the last place I thought I would find what I wanted. Last time I was there, I was a skinny 21 year old, and even so, I don't think those dresses would have fitted on one thigh. I just assumed it was for very tiny, very young people, but today it turned out to be a surprise shopping success. So it made sense to see that today's gold-loving bride also dressed some of her sequin-clad bridesmaids in YDE dresses – and they look amazing, as does the rest of the glimmering decor. I know the time will come when I'll get sick of this trend, but for now, it still makes me get all swoony, especially when paired with a touch of lace and a splash of duck egg blue. Get ready for some really beautiful pictures from the talented Adene Photography, one of the cutest pups ever, and an all-round wonder of a wedding!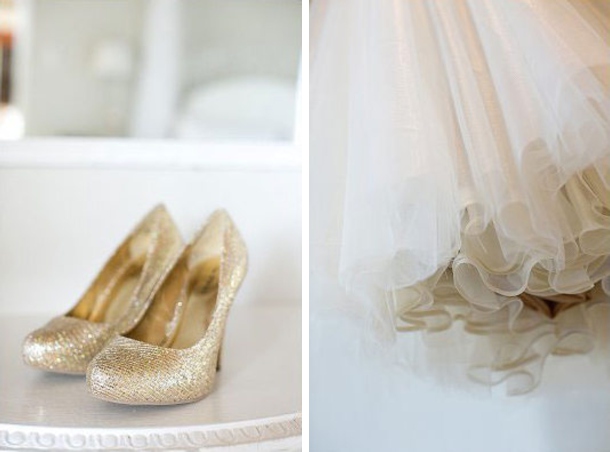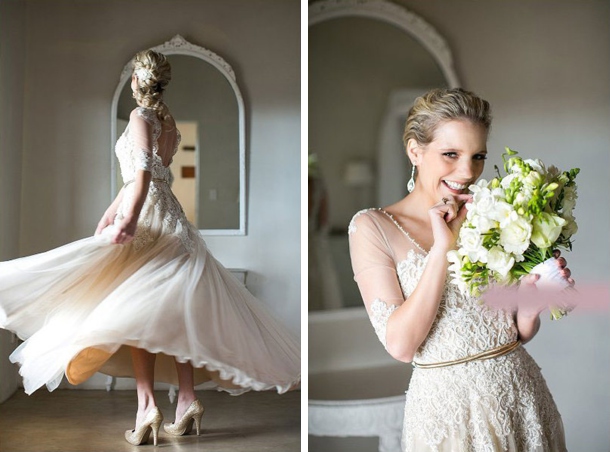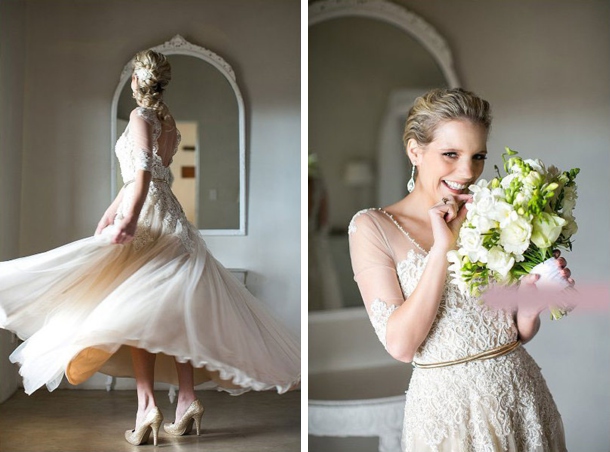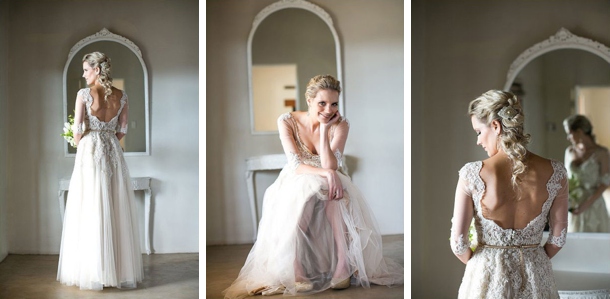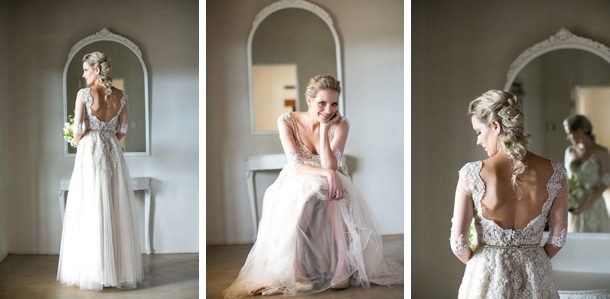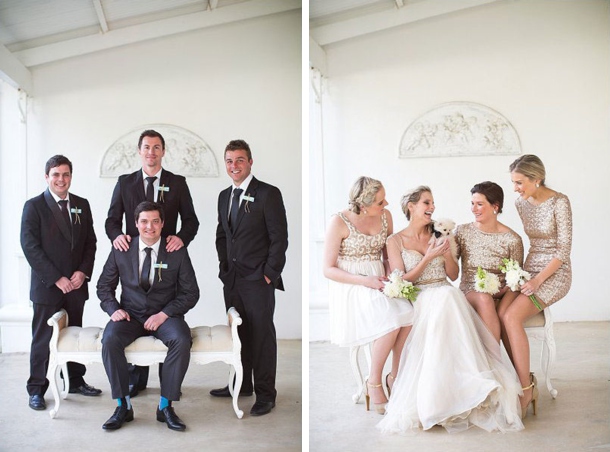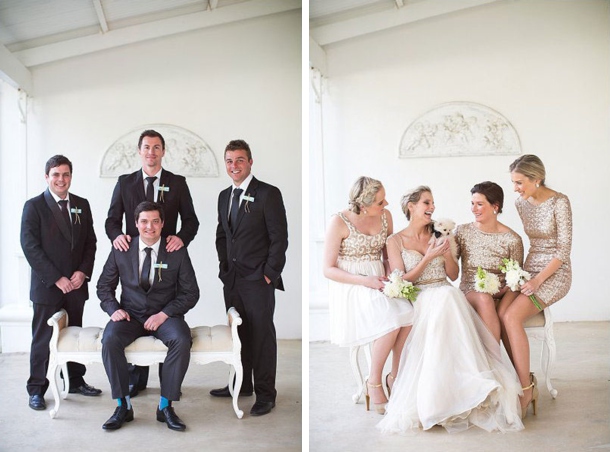 From today's beautiful bride, Alicia:
I remember the first time I saw Stefan… It was at a residence 'get together', in our second year at varsity. He was sitting in a wingback chair talking to friends. As my eyes locked on his beautiful face, I managed to get the words out slooowly: "Who is that handsome guy in the wingback chair?" We only officially met a few months later…. wait for it…. in a bar. We soon found out that we both have a great passion for cars, and that is what brought us closer. Stefan was quite a shy guy in the beginning.
After six years together, we decided to have our Valentine's date a week after the holiday, as we were both busy on that day. He took me up Table Mountain, and after walking around, we found the most beautiful spot. I was still admiring the view when I noticed that he was on the ground… on one knee. I just love him.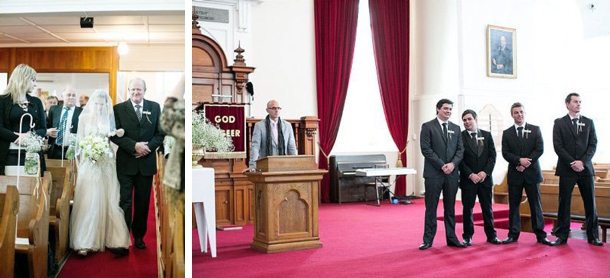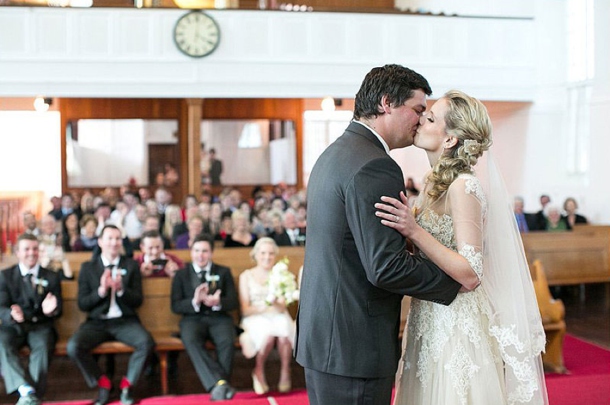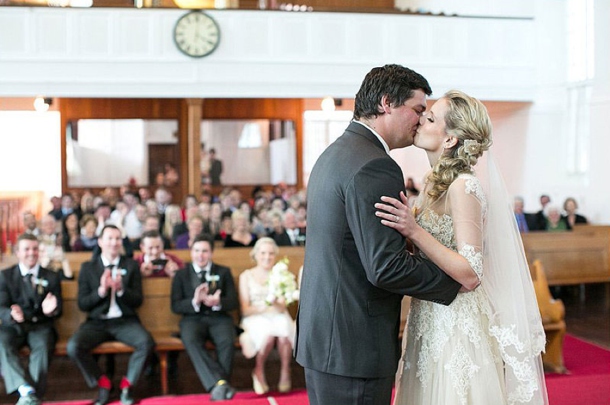 I have always wanted a winter wedding. It just feels so cozy and romantic. One of my best friends' mother is one of the best florists in the country, and offered to help me with my colour scheme and flowers. We decided on gold to give it a warm feeling, combined with white flowers, and light blue/turquoise pottery vases and accessories.
I am also very fortunate to be friends with the owner of the beautiful Kleinevalleij Estate, so choosing our venue was easy!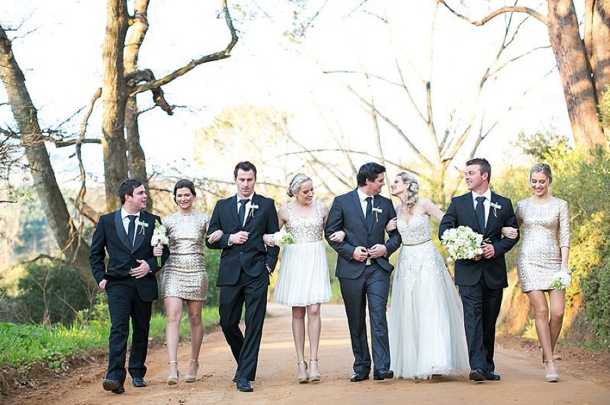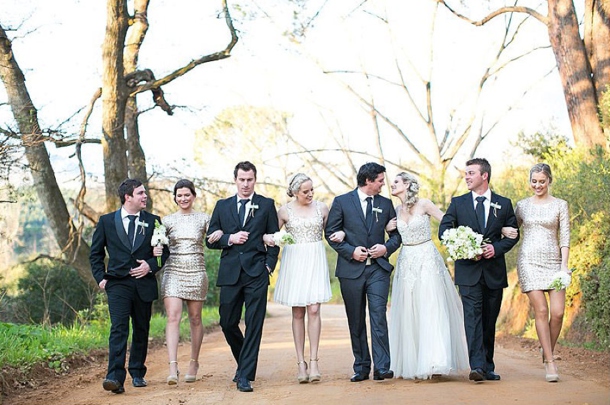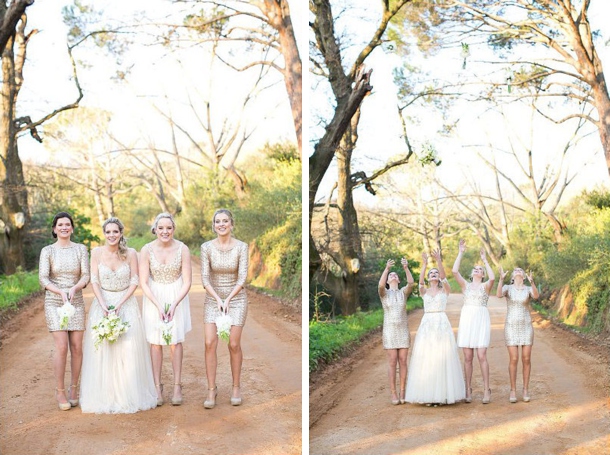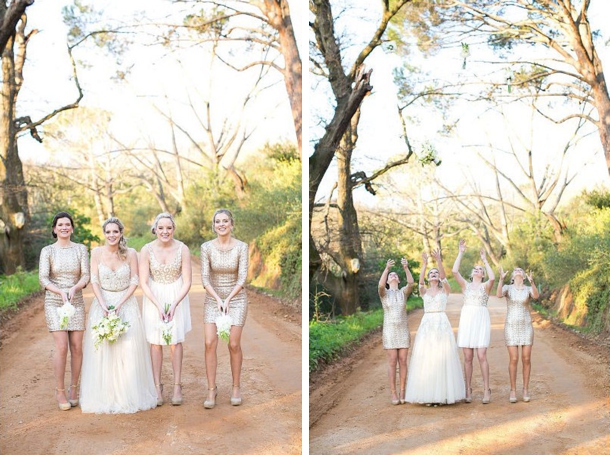 Our ceremony was held in the breathtaking Wellington church – it is so romantic! This was a highlight of the day for me, along with my dress, which flowed when I moved, and the colour really suited my pale skin. I also loved that the boys came to sit in front of Stefan during his speech – they were really funny with their comments!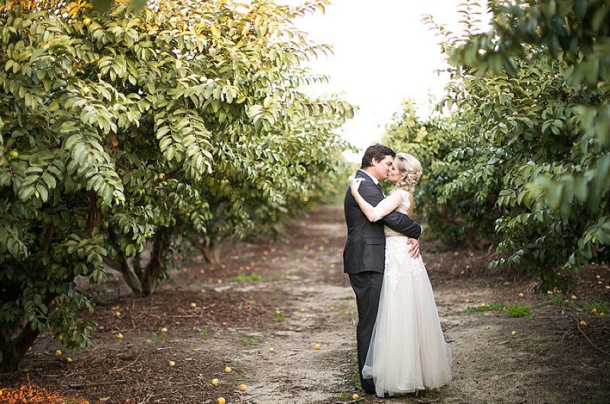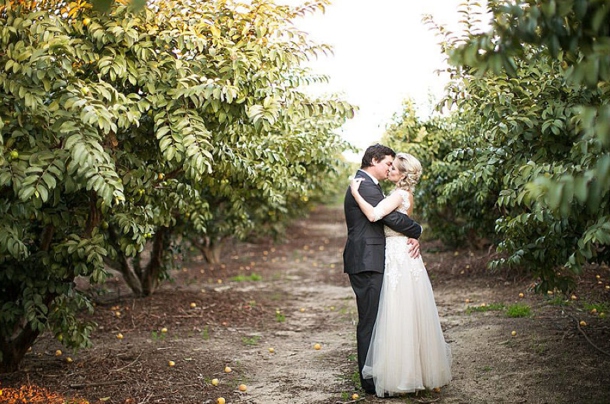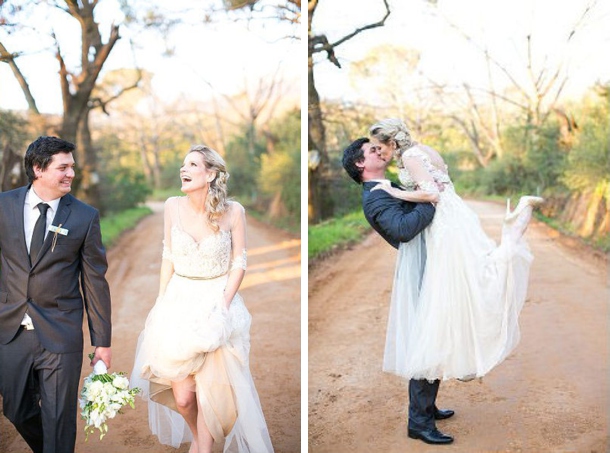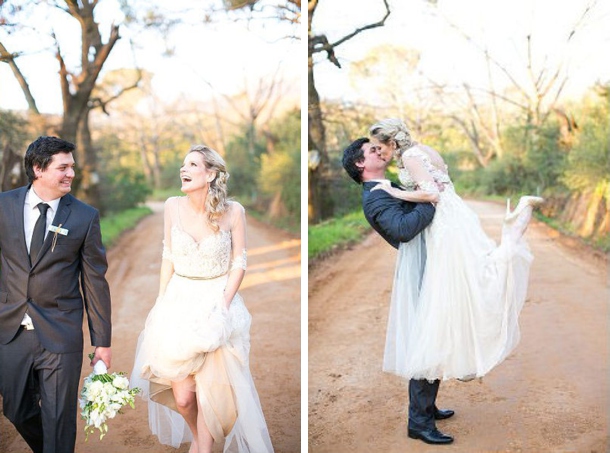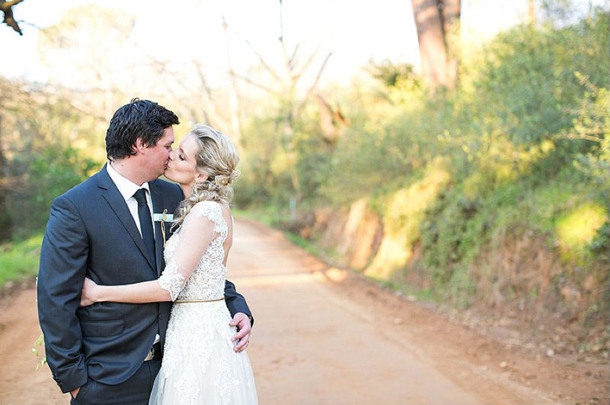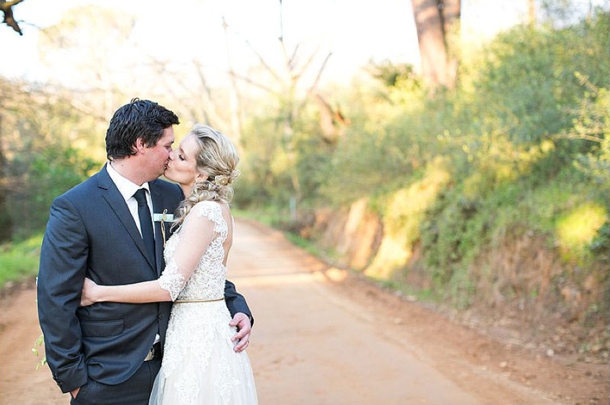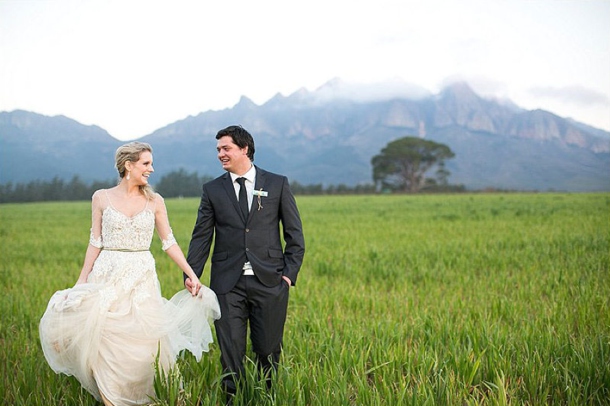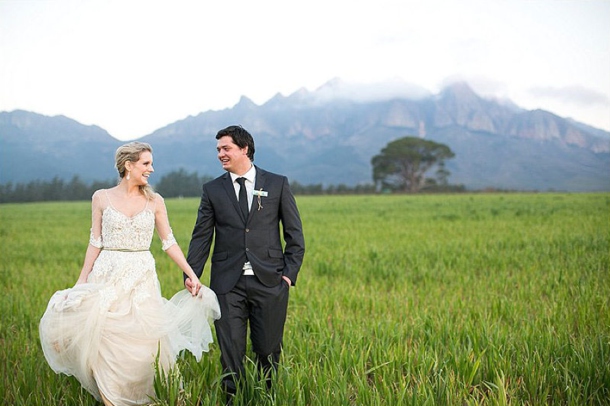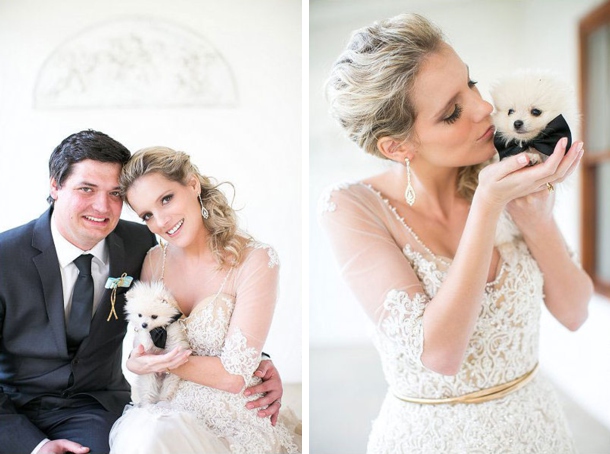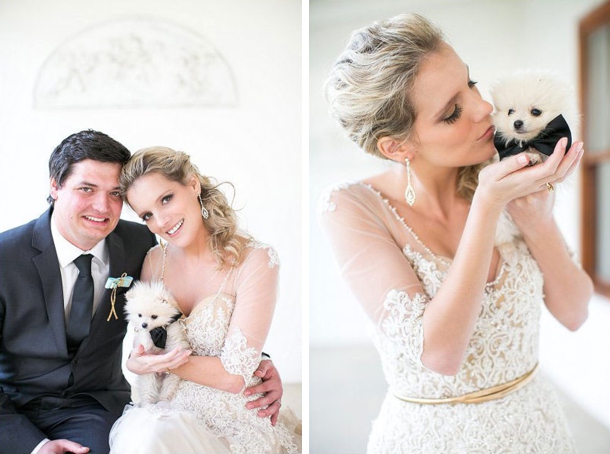 But the real thing that set our wedding apart was the people. We have incredible friends and family, and they all gad such a good time. No one wanted to leave – they even had to put the lights off to try and get everyone to leave!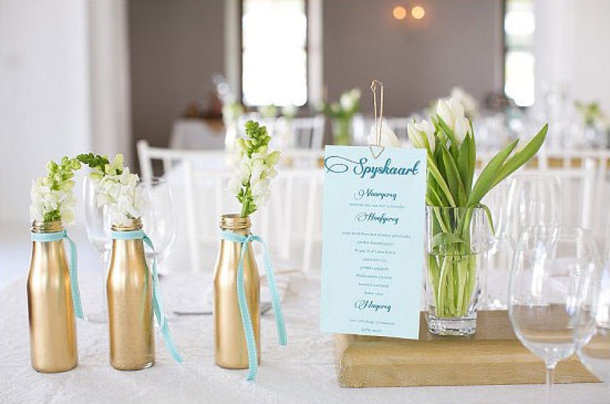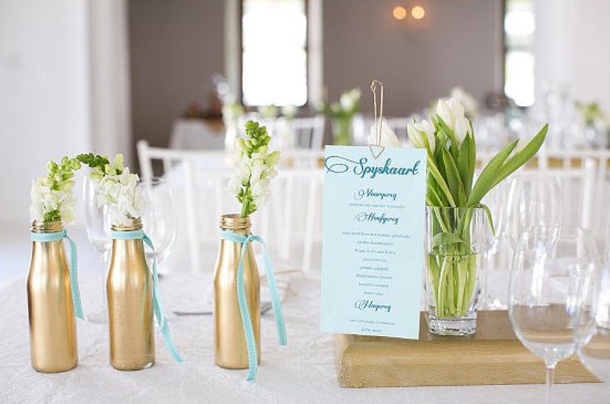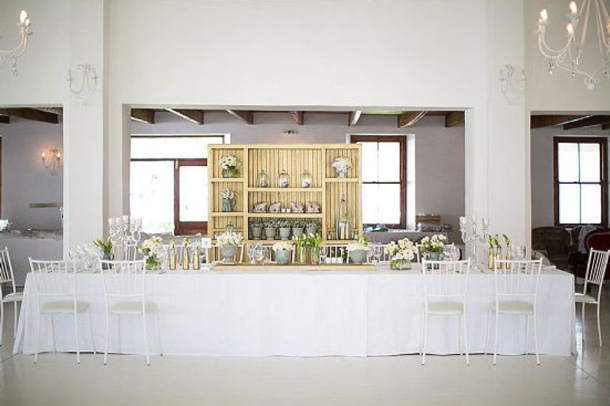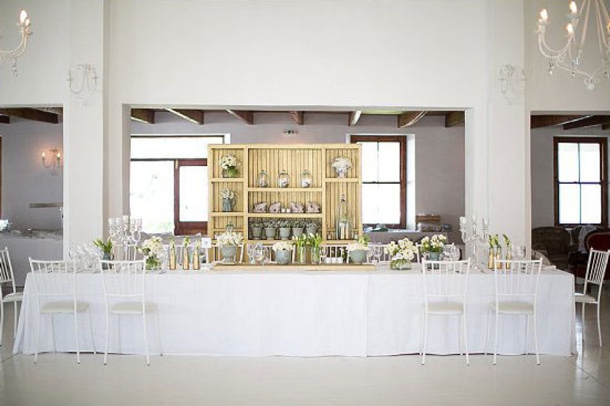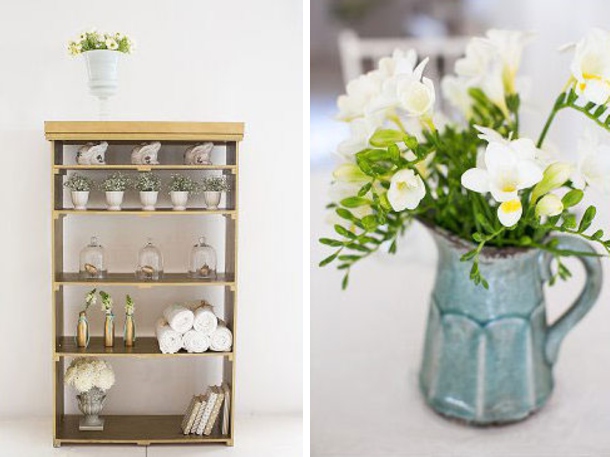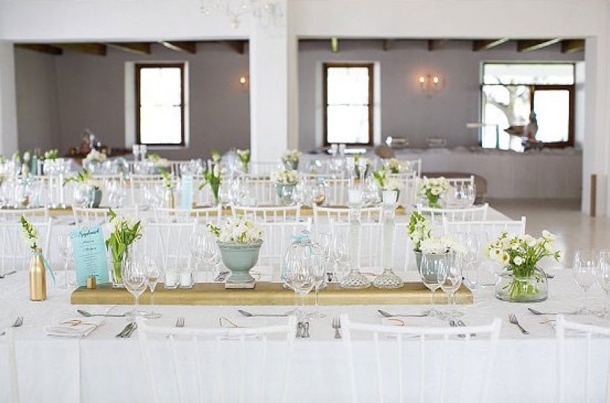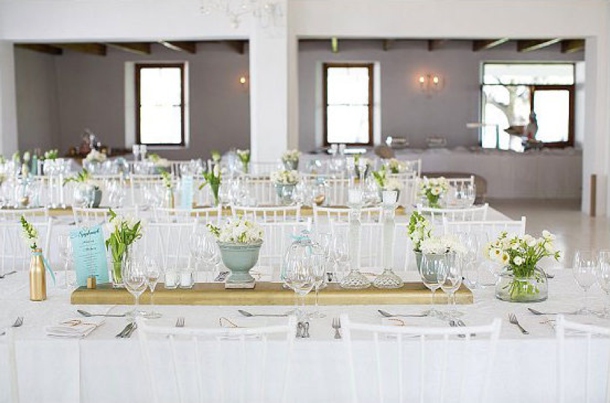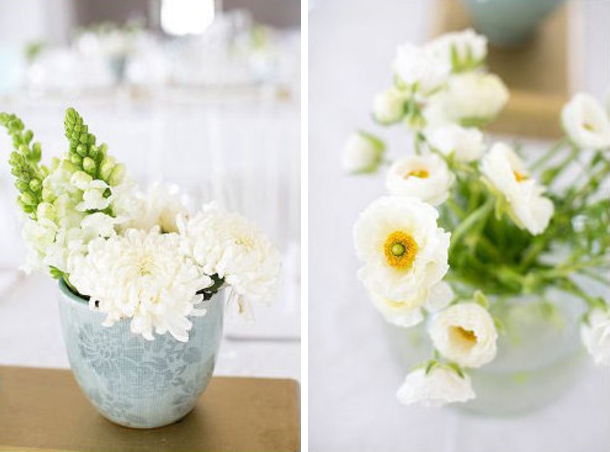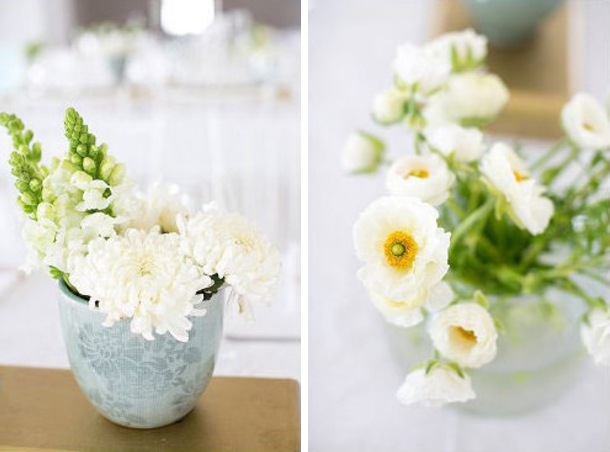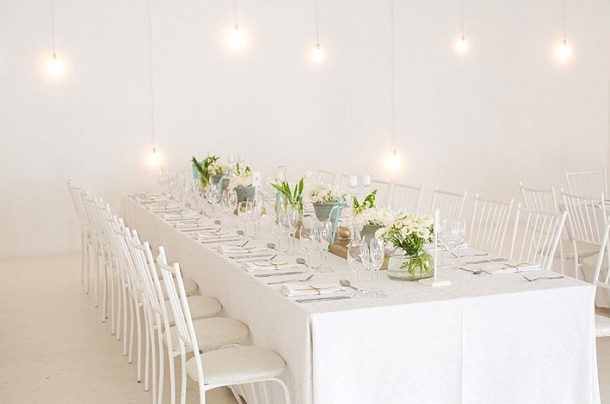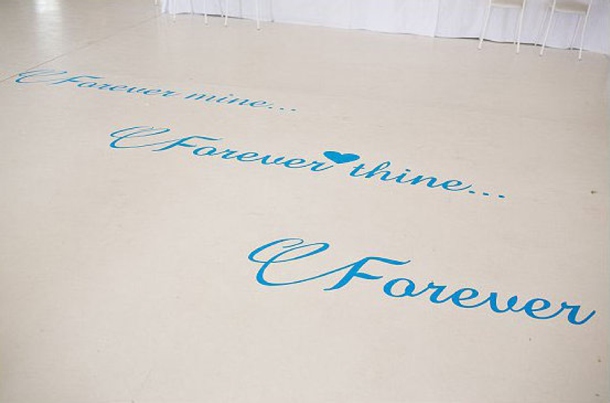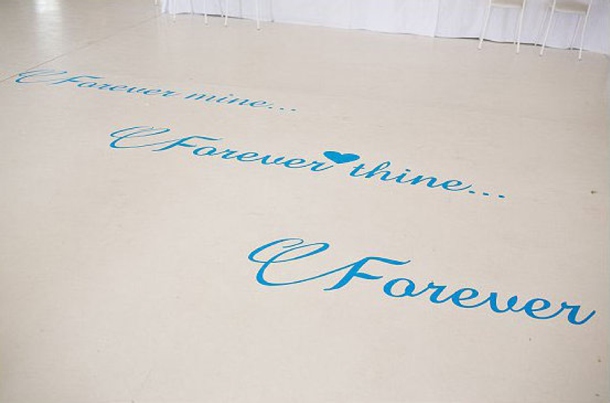 My advice to future brides is: listen to all the advice you get, but try to stay with what you want for the day. The type of personality who work in the wedding industry is very solution orientated, so they tend to change your mind without you noticing ha ha. Use Pinterest to get ideas, but remember, without professional help you will not be able to get it looking like that… Also try to save where you can, don't have bridesmaid dresses made, if they all have lean bodies. Rather buy something unique.




Thank you so much Stefan and Alicia – what a pleasure to share your very beautiful and happy day! Show some love to Adene too – stop by her blog to see even more from this beautiful wedding.
SERVICE PROVIDERS
Venue: Kleinevalleij | Catering: Retha Rix | Photography: Adene Photography | Flowers & decor: Floral Affairs | Cake: Tessa's Bakery | Bride's dress: Adoline Nel | Bridesmaids' dresses: Forever New | Bridesmaids' dresses: YDE | Hair & makeup: Gerda Hair & Make-up | DJ: DJ Dean