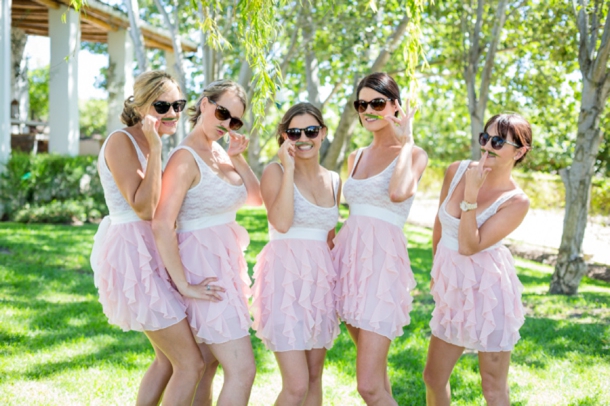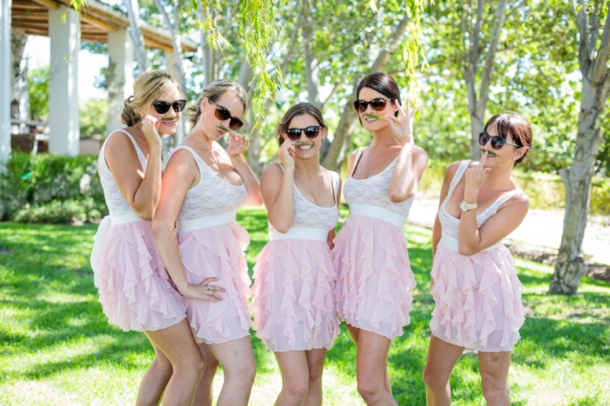 Over the last few months I've been showcasing bridesmaid dresses – well, get ready for some of the cutest bridesmaid outfits you ever did see! With ruffled skirts pink as candyfloss and the biggest of smiles, these lovely ladies are sending off their beautiful friend into married life in the sweetest of fashions. It's a wedding that was pretty in pink, with lots of adorable little touches (love the hanging bags! and the giant 'be seated' signs!), stationery by SBB's own designer Seven Swans, and the always gorgeous backdrop of Kleinevalleij. Our friend and sponsor Dreampix Photography was there to capture every happy moment.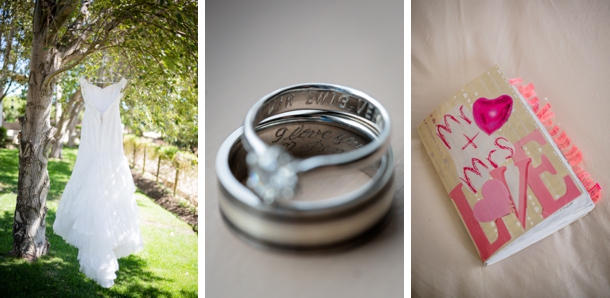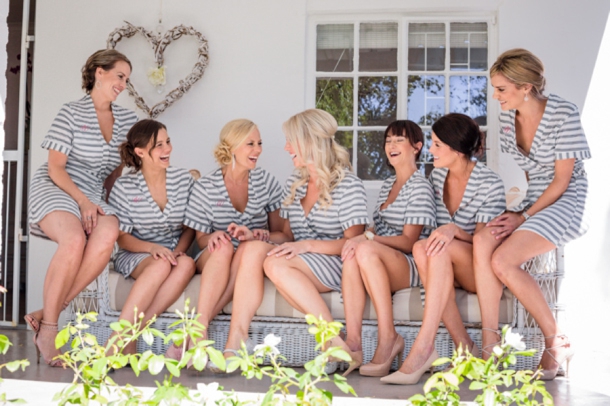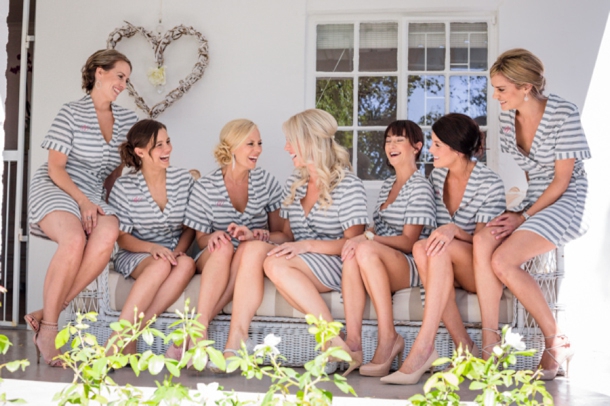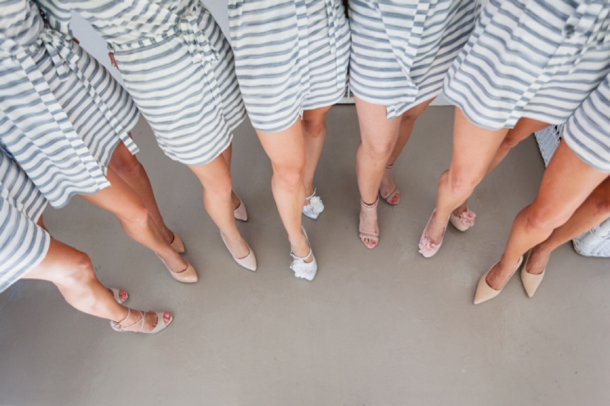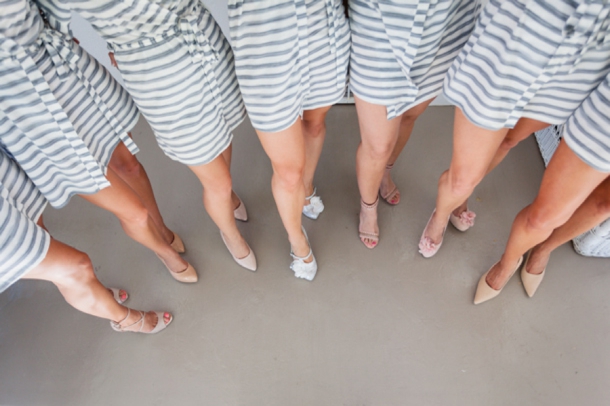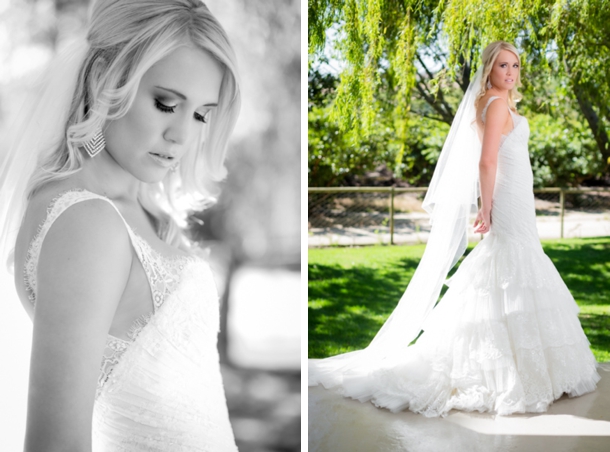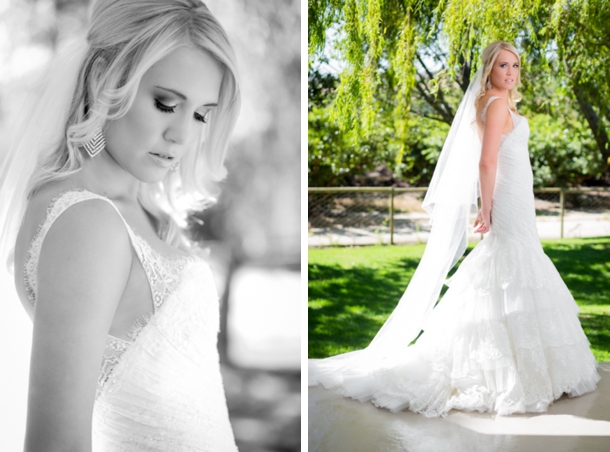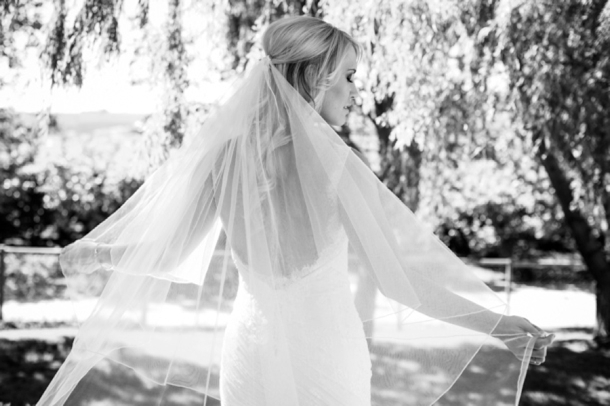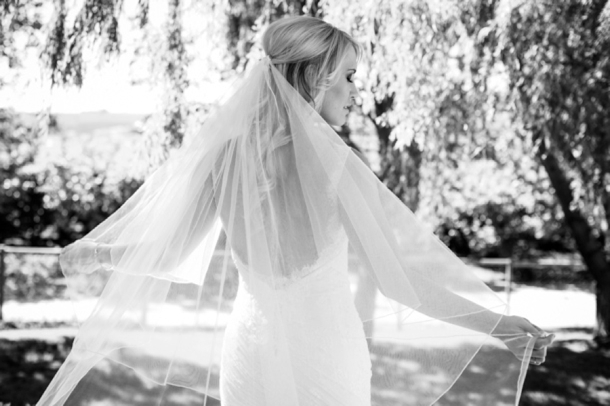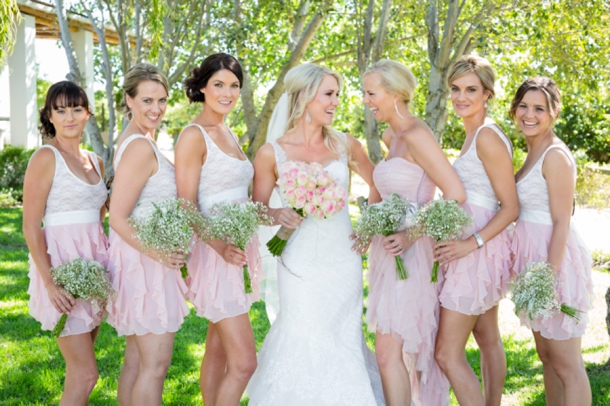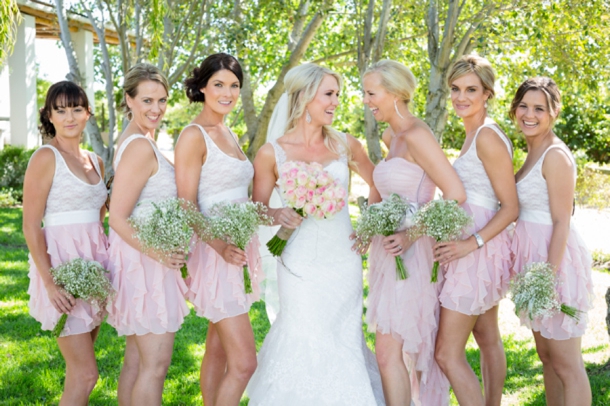 From our bride, Penny:
I'm originally from Springbok in the Northern Cape and Henry is from Hartbeespoortdam. I'm an optometrist – it's a subject that can't be studied close to Springbok, so I packed my bags for Gauteng. Henry and I met in my final year at a dance. After finishing my studies and working in Sandton for a year, I moved back to the Cape and opened my own practice. We dated long distance for a few years and eventually decided enough was enough and that we wanted to be together forever!
He proposed on a hot air balloon ride over the Magaliesberg. It was idyllic and romantic!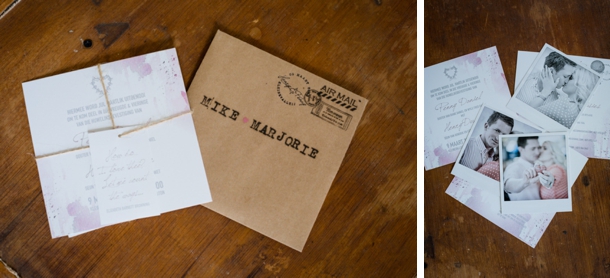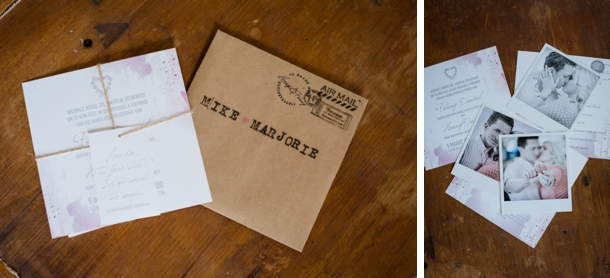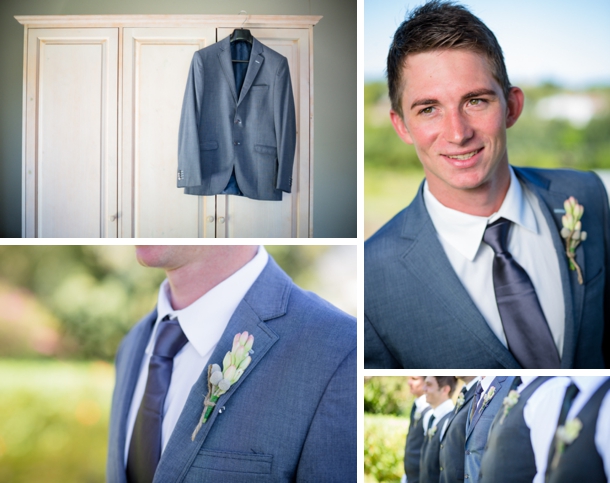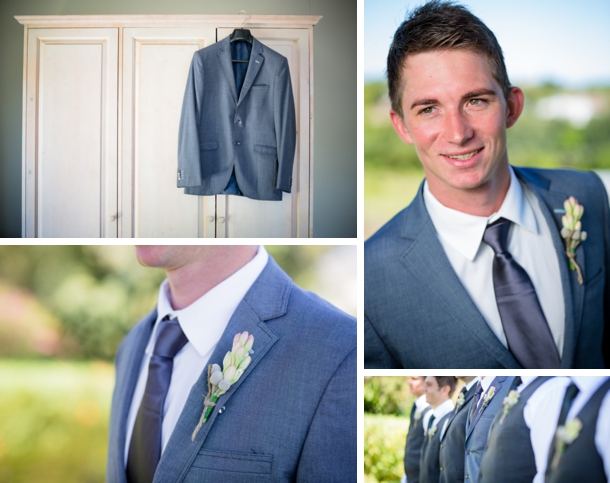 As we'd decided to live in Hartbeespoortdam after our marriage, Henry had to marry his girl in the Cape. I went venue hunting with my mom in the winelands and when I walked into Kleinevalleij's venue I just knew it was perfect for us! I absolutely loved the little white outdoor chapel at the end of the long pathway and the breathtaking views. I am a hopeless romantic and wanted a vintage theme, but wanted it to be modern as well. I used a great deal of white on my wedding day and just a touch of pink. The theme I had in mind was 'a touch of pink with a lot of love'! The romantic table arrangements were assembled using mostly a variety of white flowers and a bit of pink, such as beautiful proteas. My bouquet was made of white roses edged with a pale pink, unevenly stacked and roughly bunched together – it looked fabulous!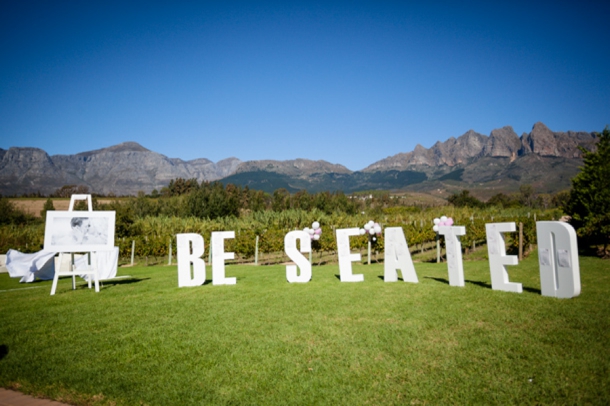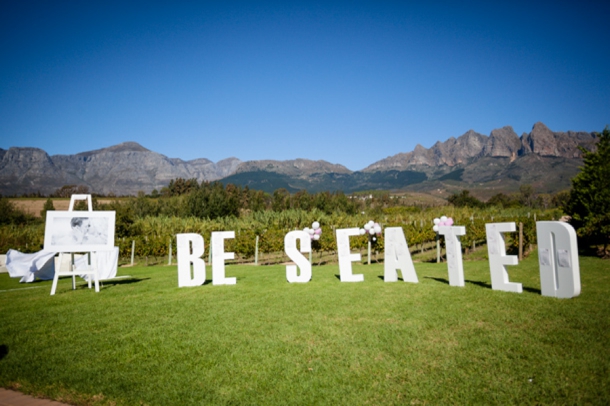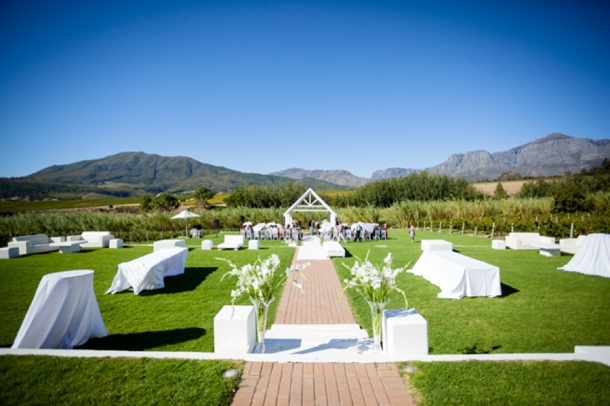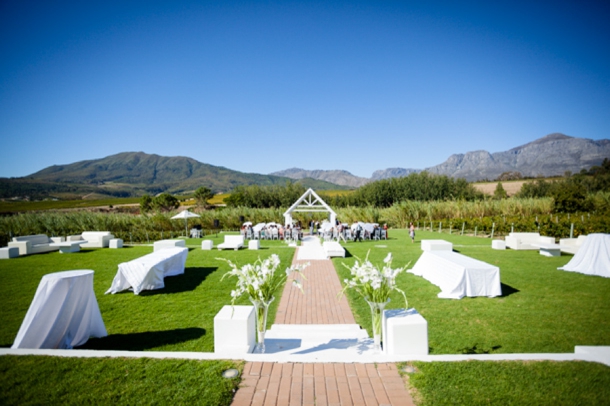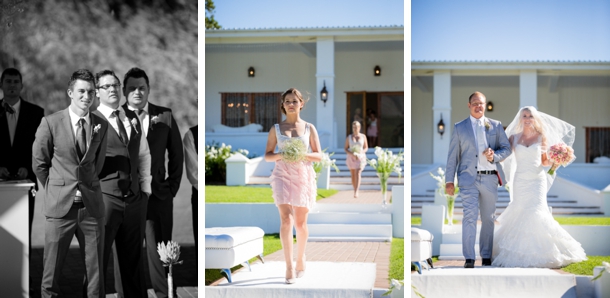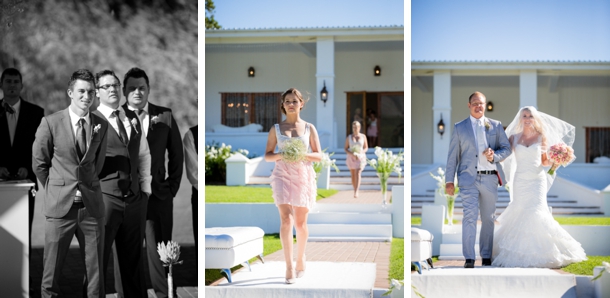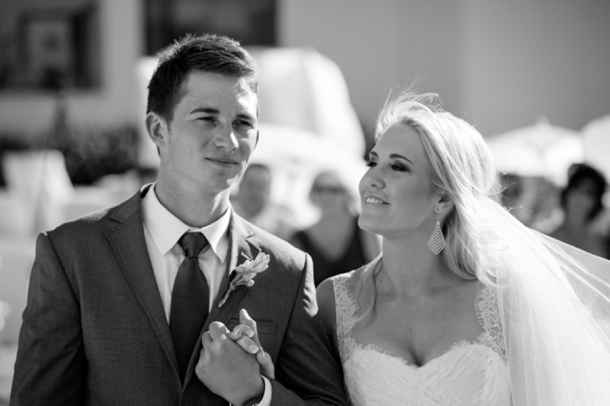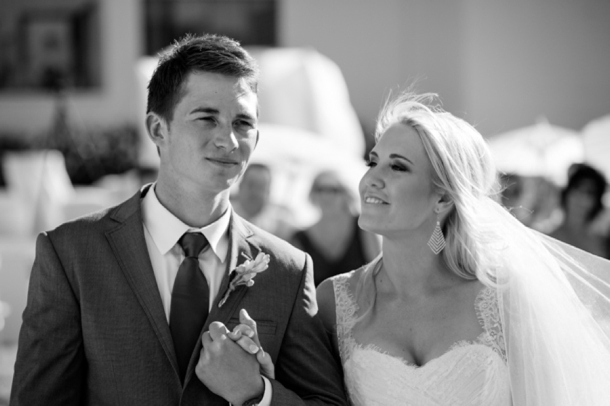 Anelle Mostert of Seven Swans completely swept me away with her talent – she did all the stationery designs from the invites to the menus, etc. As we got engaged in a hot air balloon we thought it would be romantic to work it into our design as well. She designed a little custom heart together with a hot air balloon that we used on all the menus, photobooth photo strips, invitations, etc. We also had small heart balloons for our guests to release after the wedding that ties into our theme.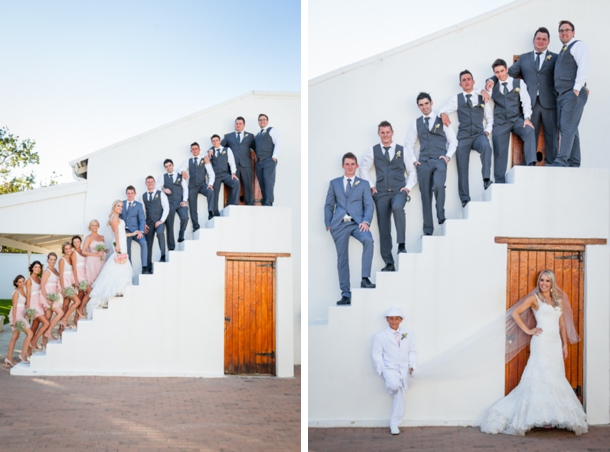 We wanted to use words to let each of our guests know how much we loved having them there to share our special day, so we added personal notes to everyone as part of our wedding favours. There was also a lot of 'word play' included in the decor – for example, we named all our tables after the towns, places and airports that played vital roles in our long distance relationship. Anelle designed custom notes for me to write to my groom, bridesmaids and all the people that helped at our wedding.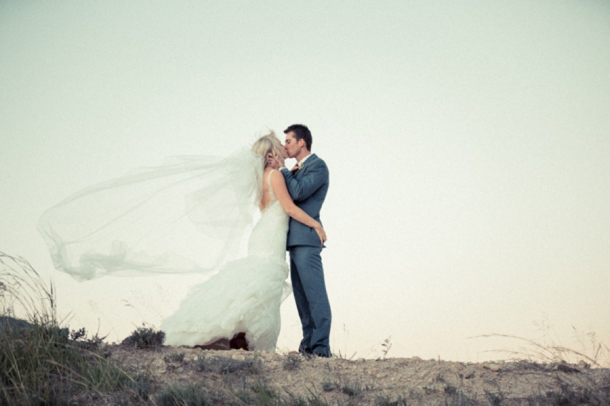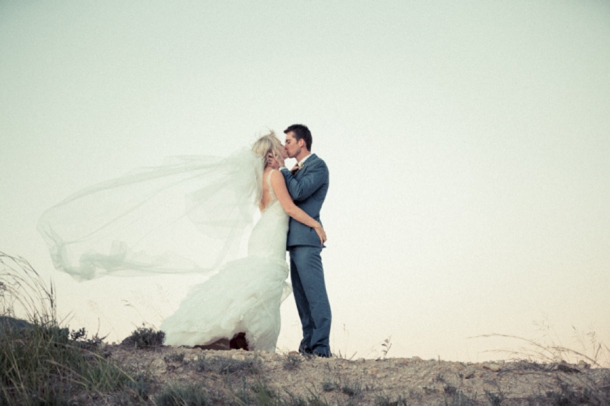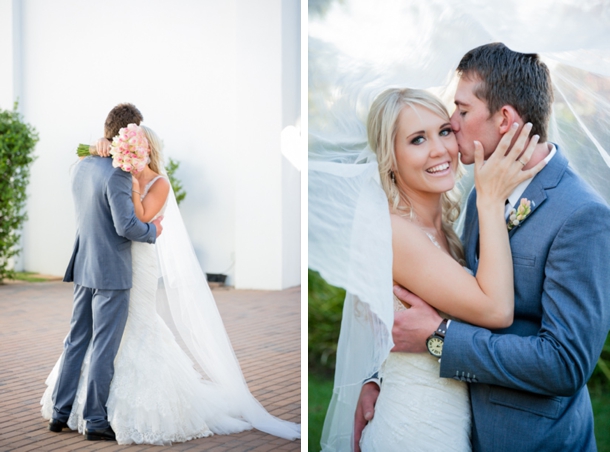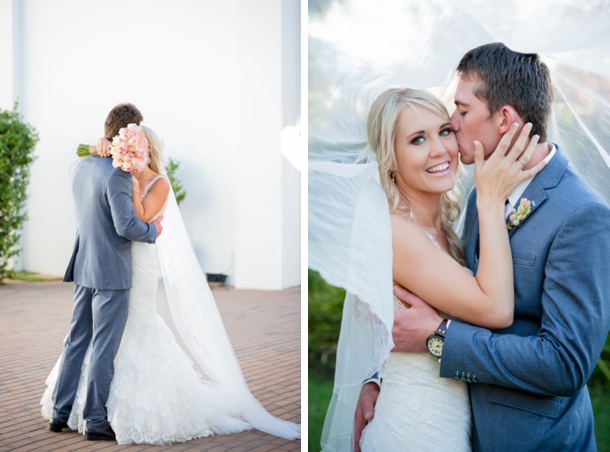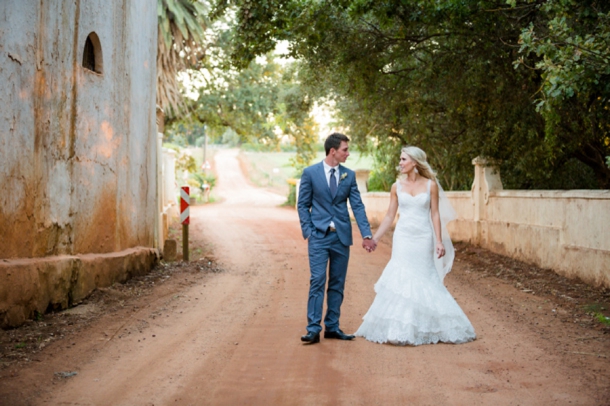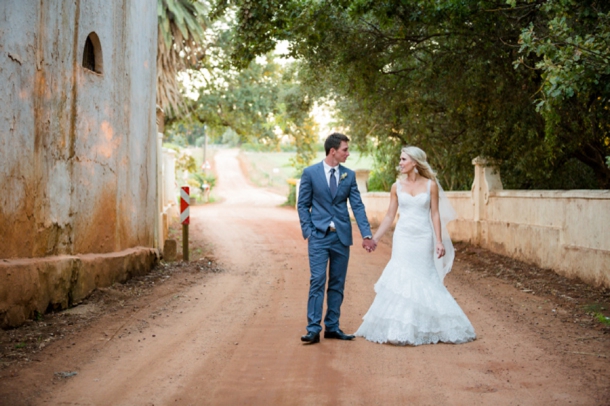 My best friend is something of a celebrity chef in America where she was on 'The Food Network Star' – she is brilliant. She flew all the way from the US to be my maid of honour and also baked our lovely wedding cake – a five tier chocolate macadamia nut cake, covered in a light pink fondant. It was decorated free hand with brush embroidery in royal icing to resemble the lace of my wedding dress and toppped with a cascade of pearl-dusted, handmade gumpaste flowers that almost looked like wild roses. It was so stunning! Some of my other girl friends also helped me with the dessert sweet table and did a fabulous job with the decoration and baking!
Since Henry and I love music and love to dance, we decided to give all our guests a CD as a wedding favour. The feedback on this was awesome – people loved it! We put all the music from our wedding on the first five songs and then made up the rest of the CD with music that we loved. The covers were made extra special with hand glued fabric hearts that were made by Henry's mother and aunts.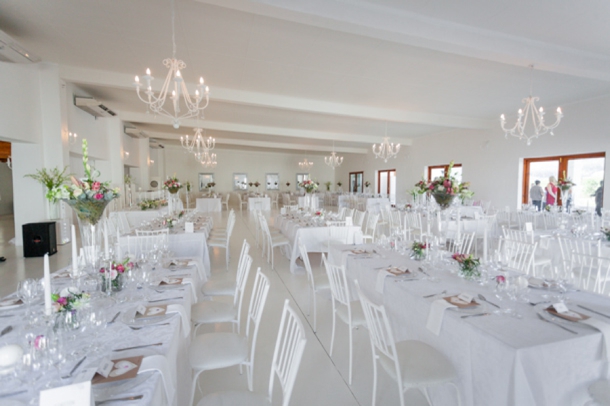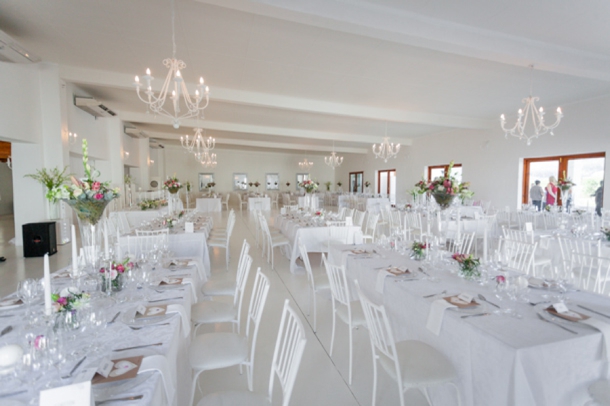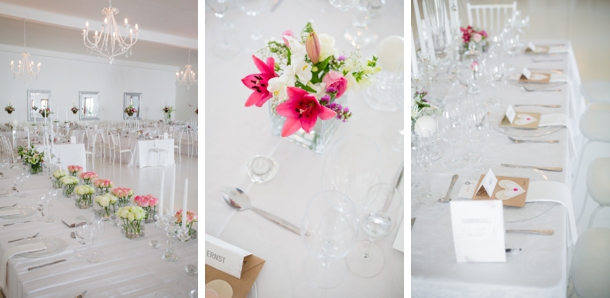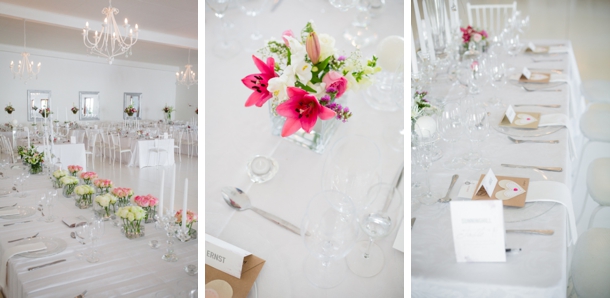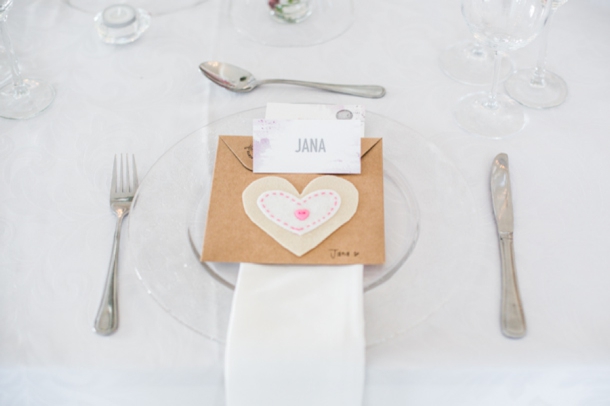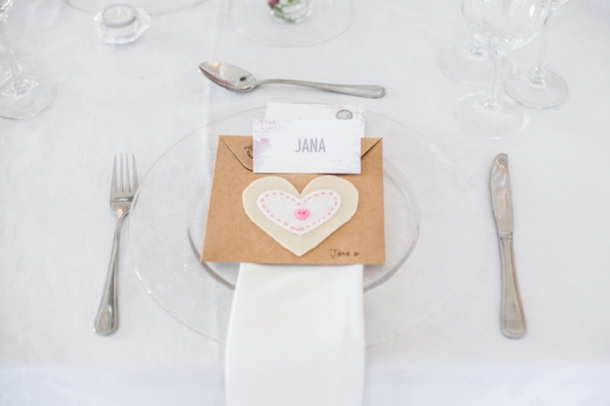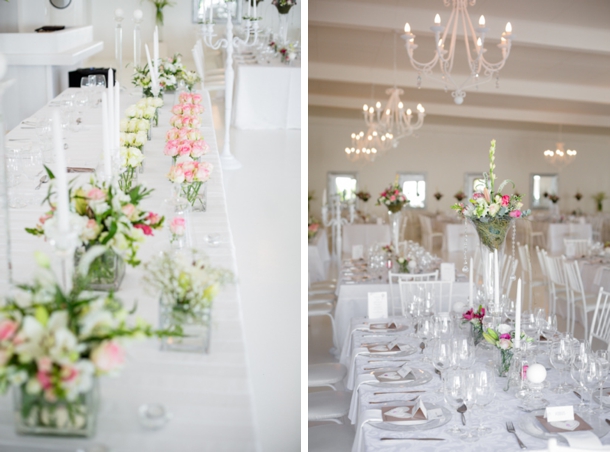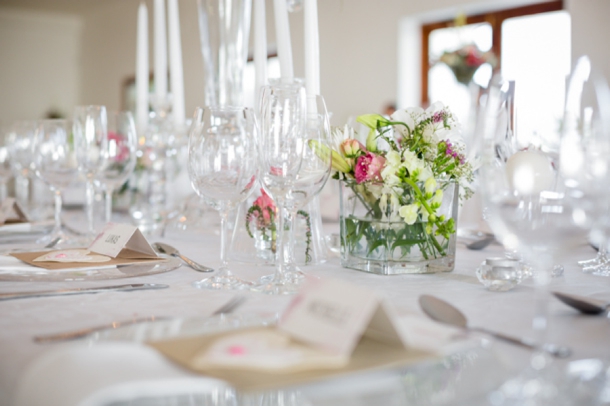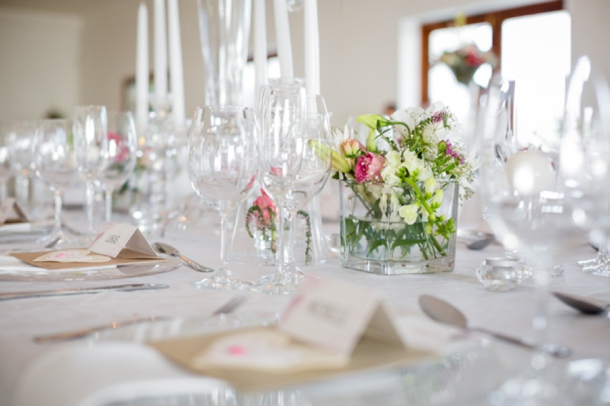 Of course, the best thing about the day was marrying the man of my dreams – it was amazing to marry someone whom I trust and who is my best friend. My dress was also one of my favourite things – every young girl dreams of what her wedding dress will look like and mine was even better than my dreams. I loved every moment in planning it together with my mom and Elizabeth (Stockenstrom). Another highlight for me was our first dance – we started dancing the minute we walked into the reception, doing a combination of the hustle and the cha-cha-cha. Everybody loved it and it was so much fun!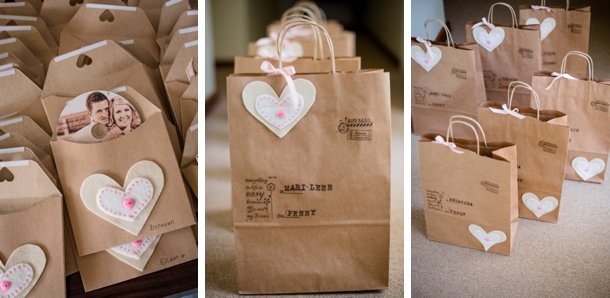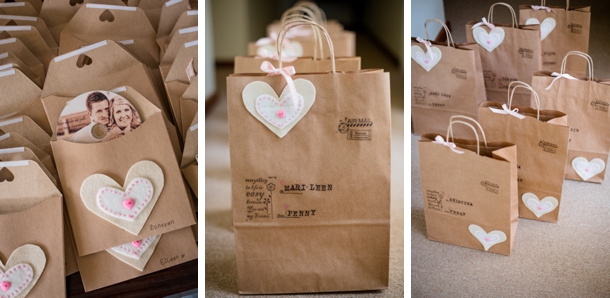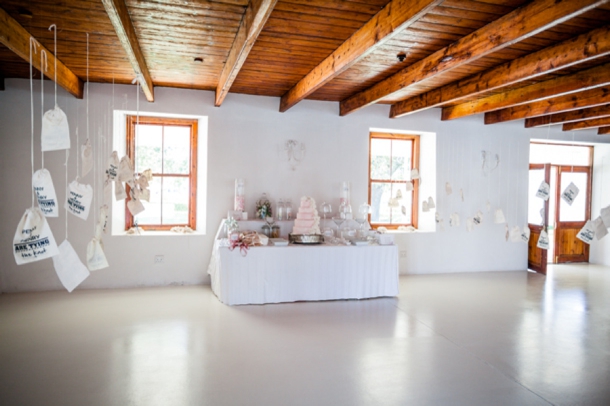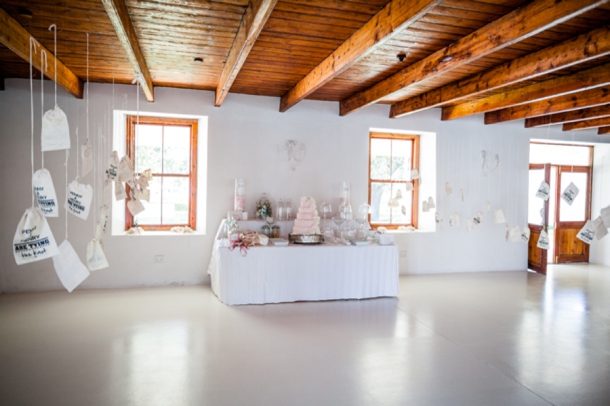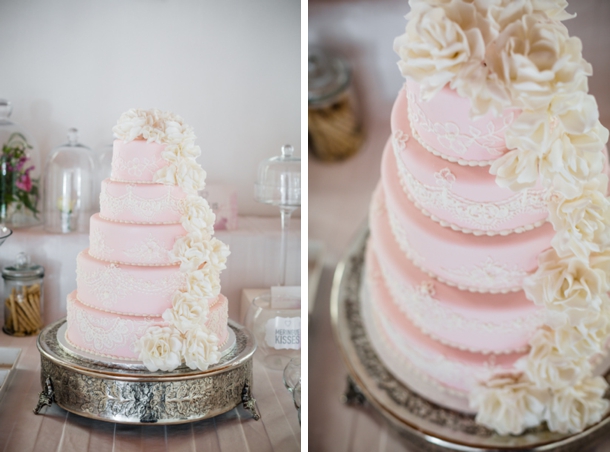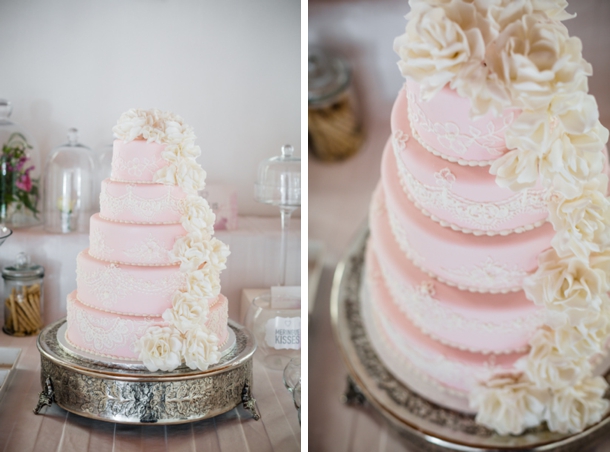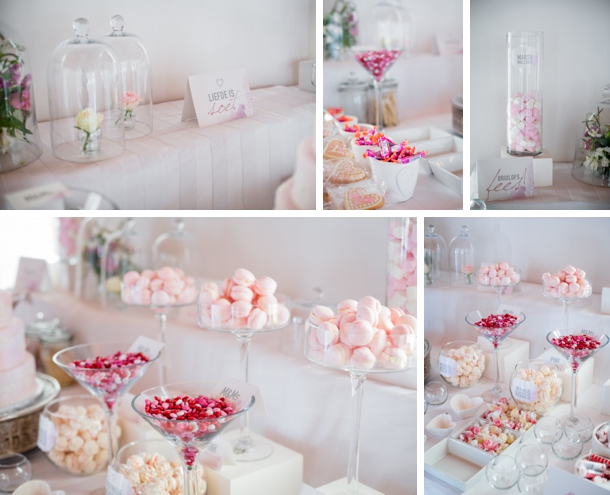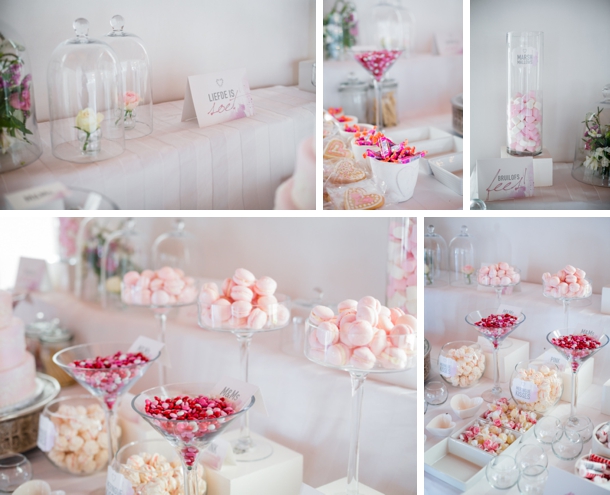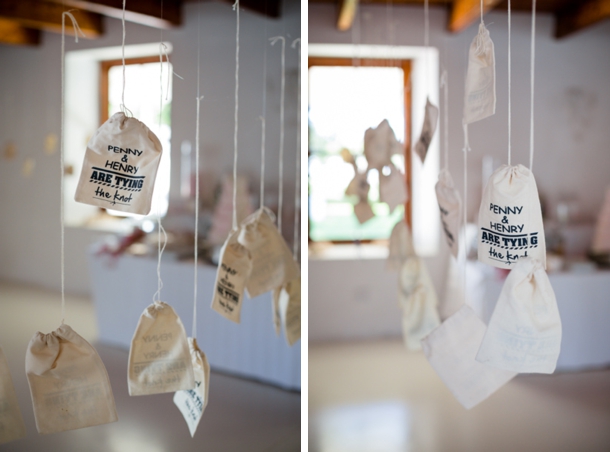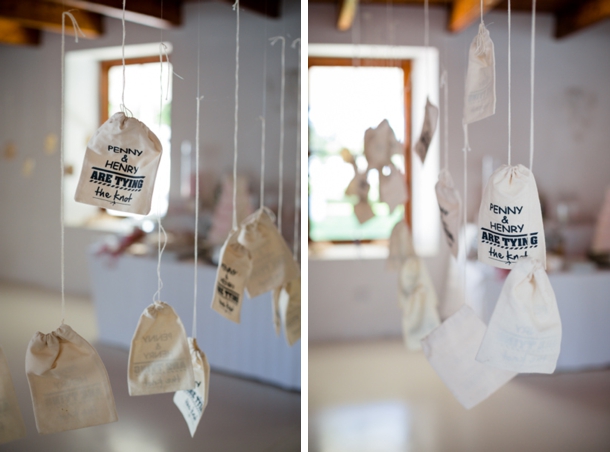 My advice to future brides is be sure that you know what you like before you get married as you only get one chance. For this reason, I made sure to do my research very well! I made myself a book, from the very start, in which I put all of my notes on ideas that I loved about different weddings. I started saving pictures on my laptop approximately two years before the wedding of things that I found on the internet that I liked – it is never too early to start forming ideas of what you like! I didn't leave anything to the last moment as I didn't want to have that last minute stress. I tried to stay organised.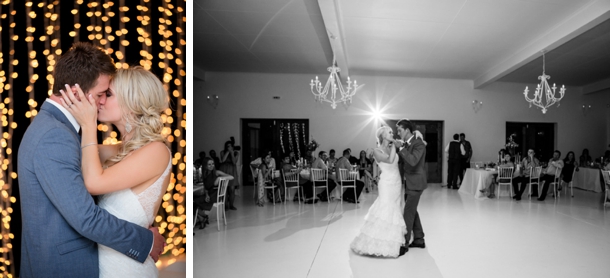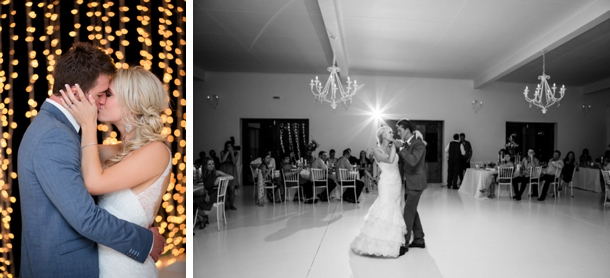 Thank you so much Henry and Penny, for sharing the fruits of all your labours. How lucky to have a cake making star as a best friend as well – with very beautiful results. Big thanks also to Kobus of Dreampix – check out more from this wedding on his blog.
SERVICE PROVIDERS
Venue: Kleinevalleij | Catering: Alida Groenewald | Photography: Dreampix | Flowers, decor & hiring: Carin Groenewald | Cake: Living Linkie Style | Stationery: Seven Swans | Bride's dress: Elizabeth Stockenström | Bridesmaids' dresses: YDE | Hair: Dihonna Texeira | Makeup: Nadia Franklin | DJ: BAHA Entertainment