I am one lucky girl. That's all I can really say about the amount of love and spoiling that went into the pre-wedding events planned by my wonderful friends and family during my visit to South Africa. Apart from planning one heck of a bachelorettes, my bridesmaids planned not one, but two beautiful love-filled kitchen teas of note. It doesn't get much better than that.
It all started when, on a Friday night, my sister picked me up from a dinner party with some random person laying in the back of the car. I immediately figured it must be one of her friends who had a bit too much to drink, when suddenly out jumped my dearest friend Inge, with a big smile on her face. She had flown down from Pretoria to surprise me (and to attend the weekend's activities I would later learn about).
Okay, I was a little suspicious what with someone flying down for a random weekend, but my sister (who I now know is a very good liar), played everything so cool and had me convinced that we were simply going wine tasting the next day, to be followed by a boozy winefarm lunch in Franschhoek. So off we went for a "bridesmaid bonding day".
I was so busy chatting (and chatting… and chatting…) to my friend, whom I hadn't seen in months, that I didn't really pick up on what was going on around me. We walked into the Green House at Babylonstoren and I looked up to find a table full of some of the most special ladies in the world and my MOM! She, as it turned out, also secretly flew down for the weekend. I had to fight hard to keep emotions intact and not become completely overwhelmed by the enormity of such a big moment.
Oh it was such a special day, filled with beautiful memories, delicious food and some of my favourite people in the world. The setting was of course perfect, Babylonstoren being by far the prettiest wine farm I have ever visited. The weather was warm and sunny – an extra bonus. Sipping on the organic, homemade fruit juice and enjoying a blue cheese and biltong sandwich with fresh veggies from the Babylon gardens I thought to myself how perfect it all was and how lucky I am to have such amazing friends.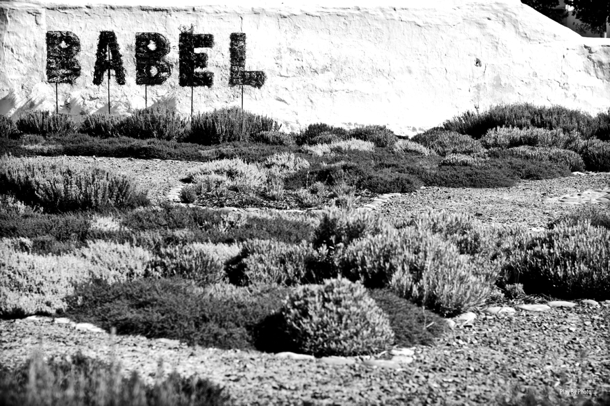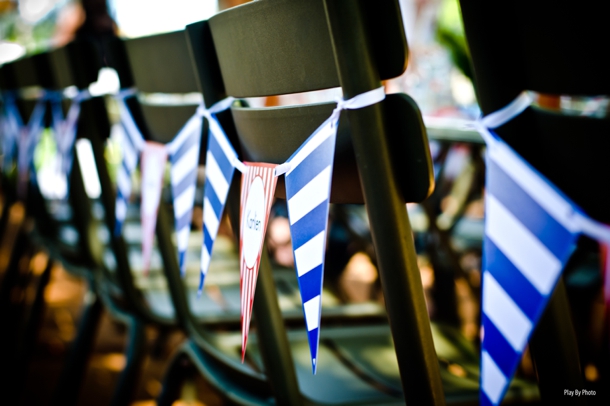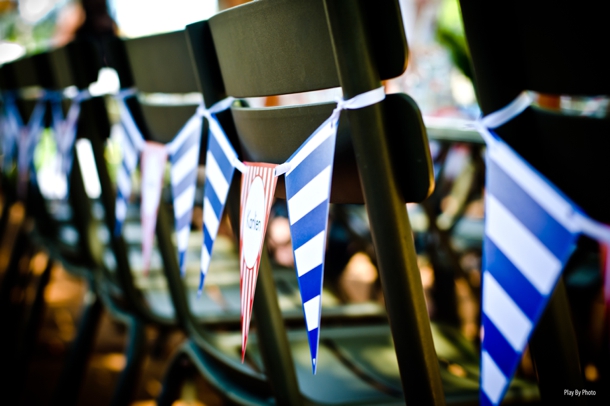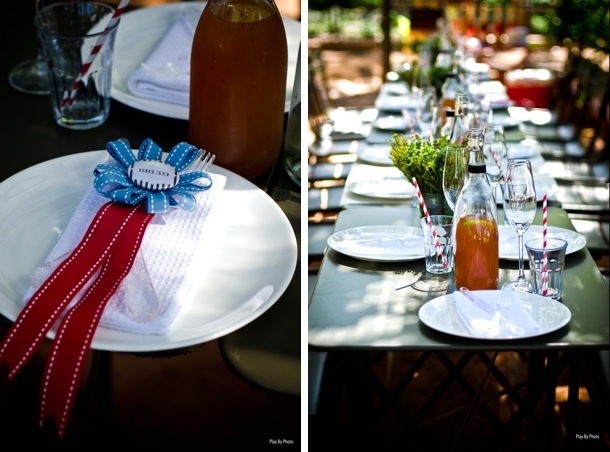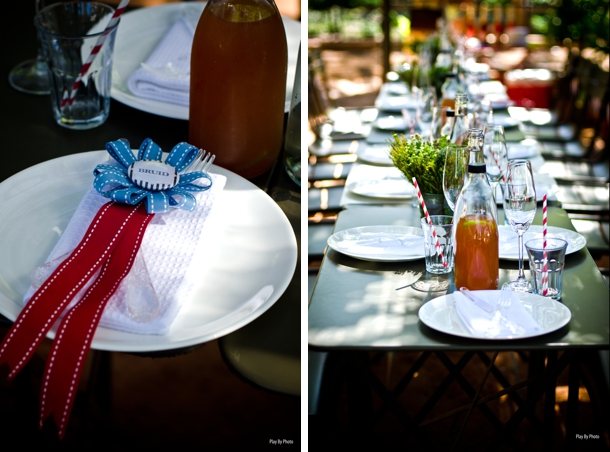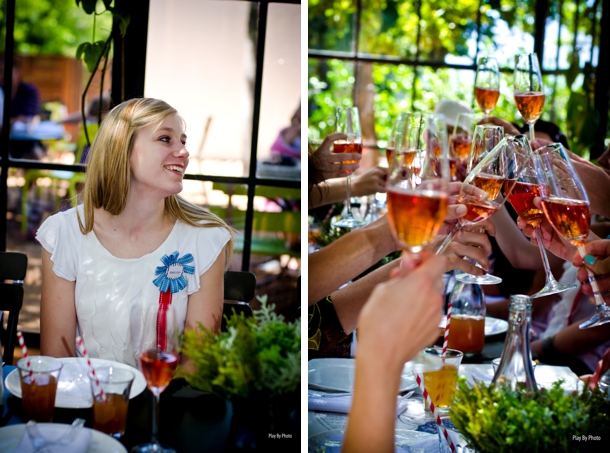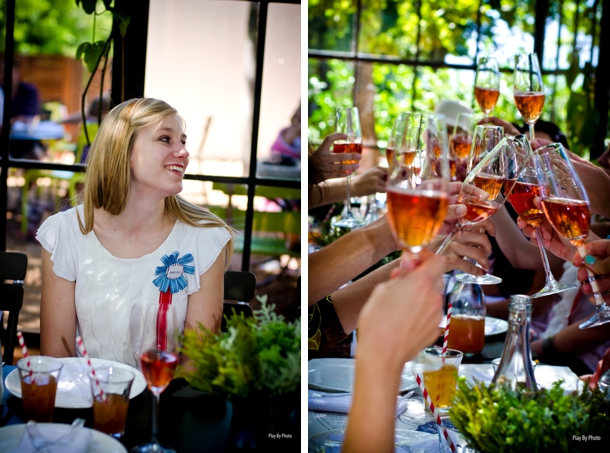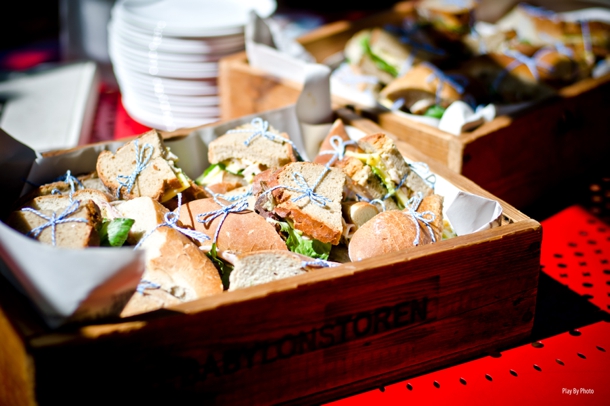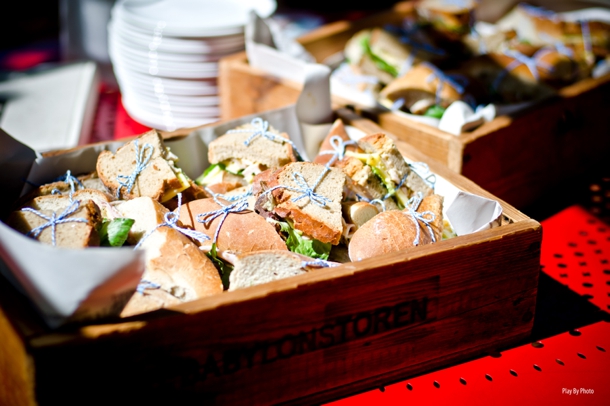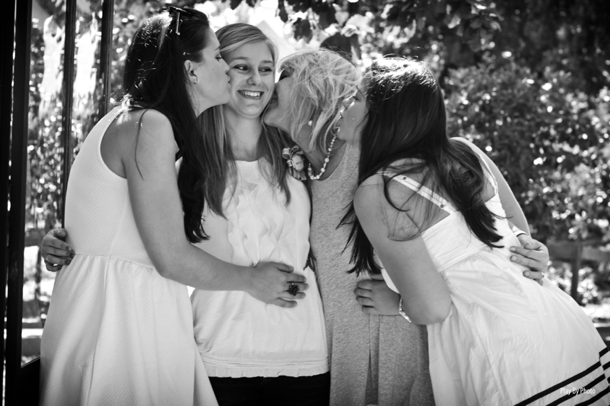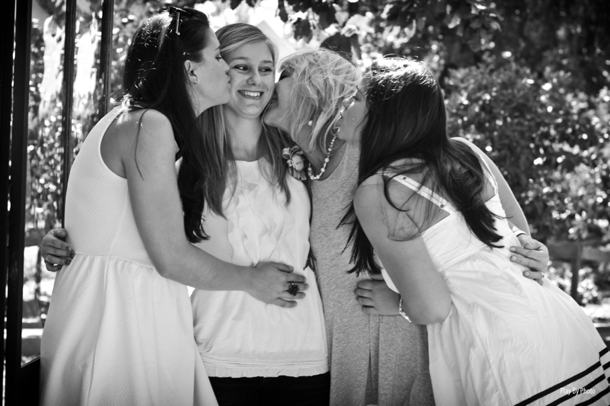 After a lazy lunch, everyone said their goodbyes and we returned to Cape Town for "a chilled evening in" as my sister decided. Being a little annoyed with the idea of spending a night at home whilst my best friend is in town I decided otherwise and the two of us went out for some ice cream. We were just discussing our plans for the evening when I got a call from my sister to say that her flatmate wanted to braai and they'd already bought everything so don't we want to join. This is where things get good: one would think that Inge, knowing about the evening's plans, would have tried to nudge me in the direction of going home, but she played her part so well and managed to get me to make that decision myself and I, feeling too bad to decline the offer, suggested we go back to my sister's place.
As I walked into the door, I was utterly shocked to find that once again these ladies knocked my socks off with the mother of all surprises. A quaint little apartment had been turned into a glitzing, neon bedazzling party pad, with bunting, streamers, balloons, cranberry punch and delicious canapés. Party props that would normally fall in the kitsch category had been so assembled to actually look pretty classy. The girls, having perfectly understood the neon & glitter theme, were accordingly dressed and to add to the personal touches, each girl was handed a little party pack. A mini bottle of sparkling wine and a neon-glitterising-kit complete with insanely wild fake lashes, neon makeup and facial glitter along with bubbles and handmade cards was just the thing to get us ready for a night in town.
They had things so well planned, that we were transported (lashes, glitter and all) to various stops on the streets of Cape Town to enjoy some bachelorette celebrations. After a night consisting of karaoke and kungfu shots (take my advice and NEVER try one of them) in Long Street, to glitter sparkling on the dance floor at an oldies club, and a nightcap at a bar where you can order your drink over the vintage telephone attached to your table, we returned home for some late night munchies (think mini donuts from Woolies – my favourite!) As one of my bridesmaids aptly put it: "you know it was a crazy weekend when you blink your eyes on Monday to have glitter falling onto your laptop at work". I'll let the photos do the rest of the talking…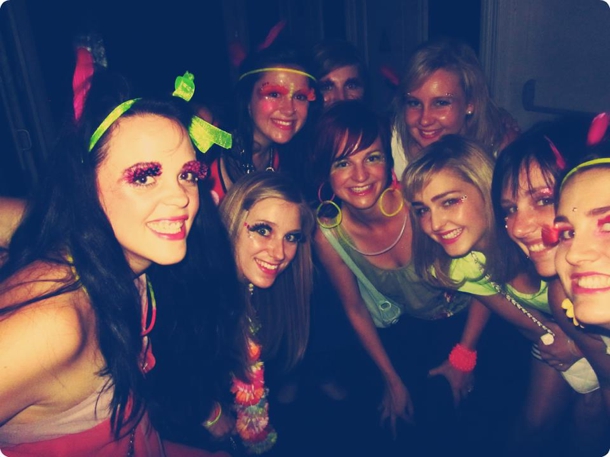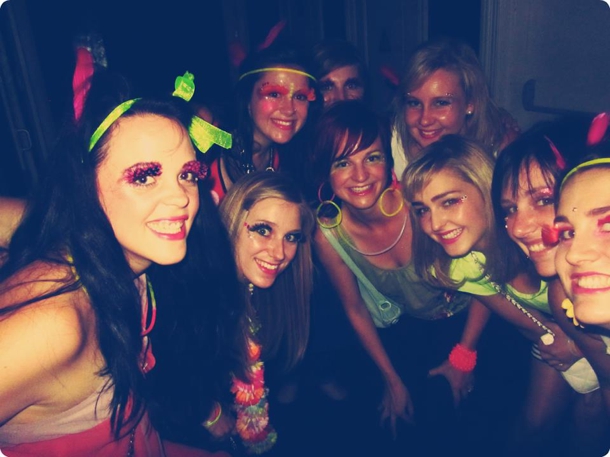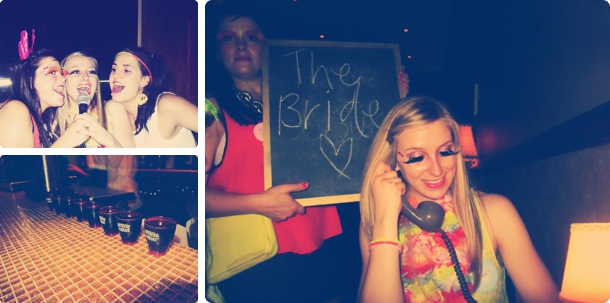 As if this all wasn't enough, I was surprised yet again upon my visit to Pretoria a week later. Thinking the pre-wedding celebrations were over, I prepared for a relaxed weekend with my folks and doing some final wedding details with my mom. On the Saturday morning we were off to a mother & daughter spa day while behind the scenes (of which I was of course blissfully unaware) the same friend who'd flown to Cape Town the week before, was at our house busy preparing another little surprise.
I arrived home to (once again) find a table full of special ladies. Aunts and family friends who had seen me grow up, close friends from school, my favourite cousins and even my little flower girl – all there to spoil me and wish me well before the wedding. As with the other kitchen tea, everything was perfect. Great weather, delicious food, homemade sweets and detail-packed décor complete with a little photo booth. What more could one possibly ask for. These three events were all I needed to get me ready for the big day and know that everything will be okay. With so much love surrounding me, how could it not be?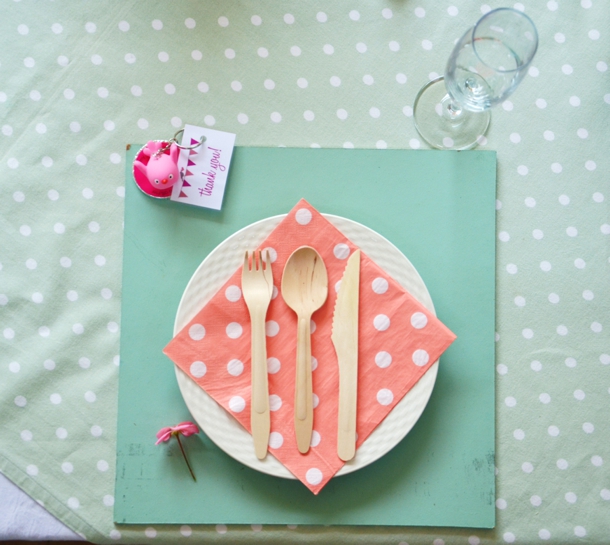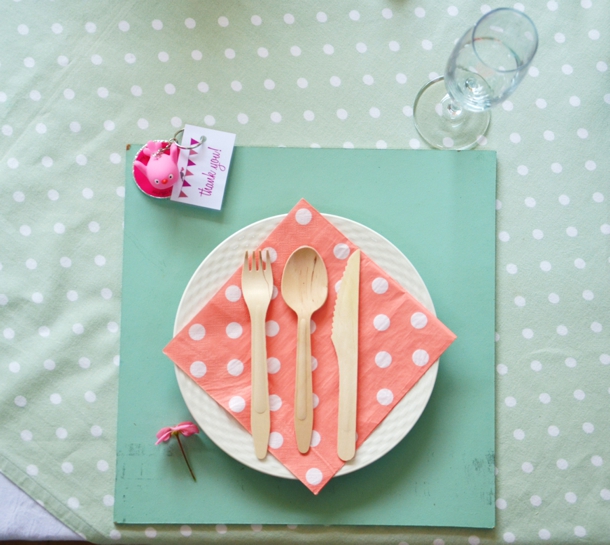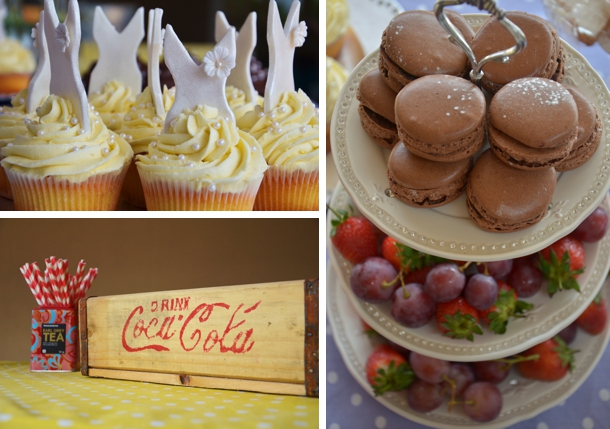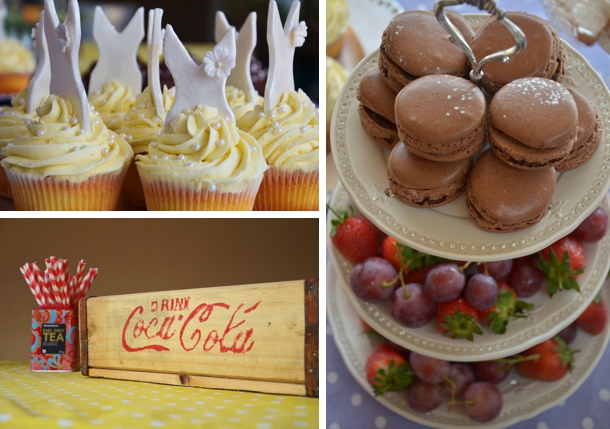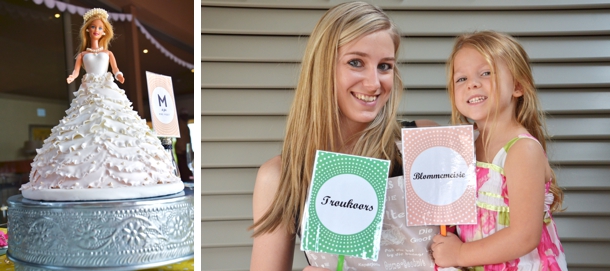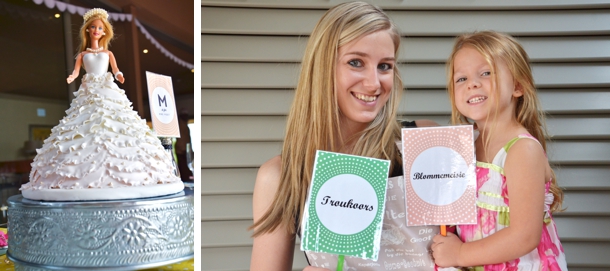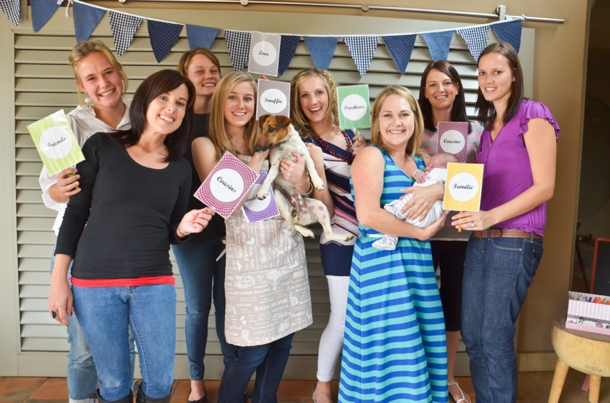 PS. I know that these days many brides want to have a hand in planning things before the wedding such as determining the date for their kitchen teas and that sort of thing, but I'm more for the idea of leaving things to the bridesmaids to plan it as they wish. It is however important for them to give thought to what would suit the bride-to-be's personality and to choose a theme and location accordingly. If she wants things to be a surprise it's important that everyone respects this and works together carefully to keep things under wraps. Part of why I enjoyed my pre-wedding parties so much was because I was genuinely surprised and the anticipation added an extra element of excitement. Add to that the fact that the girls went to extra effort to plan something that suits me as a person while still making it fun for everyone attending, and we've got ourselves a winner recipe for success.
The series so far: The Proposal | The Inspiration | The Venue | The Stationery | Flowers & Decor | The Photography | The Dress | The Bride's Accessories | The Bridesmaids | The Groom's Look| The Ceremony