When you start planning your wedding, friends and guides will tell you there are three things you need to book first: venue, DJ and photographer; the first of these being the venue. Finding one in the Western Cape is not a difficult task – they are there in abundance! Finding the right venue for your wedding (and that from a distance) = not so simple. More so if you're picky. And Chris and I are picky. Boy, are we picky!
We had a whole list of requirements. The venue had to be beautiful, of course. It had to be a one-stop venue with ceremony and reception site in one place. It had to have onsite catering and accommodation. It had to be available until after twelve. The chairs at the venue had to be nice so that they didn't have to be covered (I despise a seat cover). Linen, crockery and cutlery had to be included in the venue hire. And, last but not least, it needed to be available for the date we had chosen. Well, that narrowed down the search all right!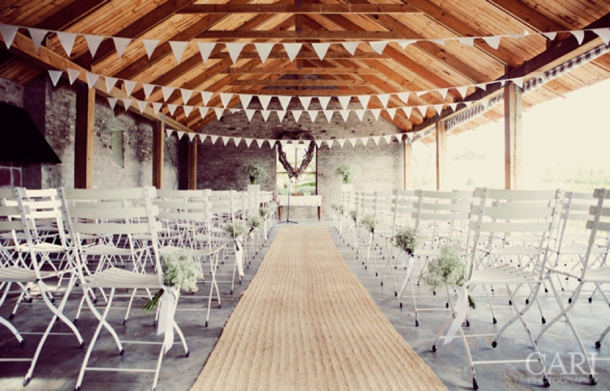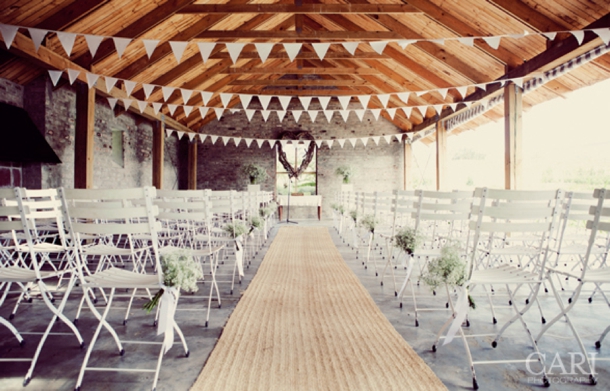 Source: Cari Photography
Long time ago, as I was browsing around on one of the many blogs that I follow, I saw a feature of a wedding that took place at Rockhaven Farm in Elgin. And I fell in love with it. The whole setting just seemed so perfect. I made a mental note to remember the place. When we started with our wedding planning I thought I had it all covered; I would simply contact them and make a booking.
Or maybe not. Initially it seemed like my dream venue wasn't going to turn into a reality. I had a look into the alternatives and after an extensive search on the internet, I found that however nice many venue were, we would have had to compromise on one of our requirements. And really, none of them were negotiable for us. In the meantime I kept trying at Rockhaven.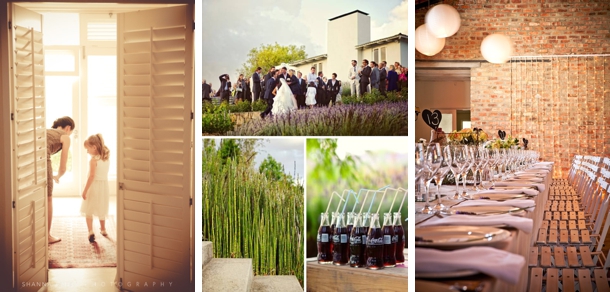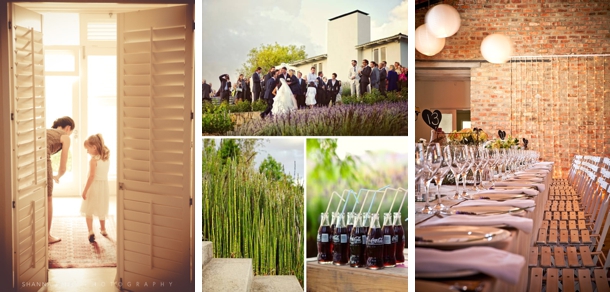 Sources: Shanna Jones Photography (left); welovepictures (centre); Grant Johnson via The Pretty Blog (right)
I had literally given up and accepted that I would have to settle for my one and only other alternative (which was really a great venue, only the logistics weren't ideal because of its location), when we had a small stroke of luck and Rockhaven contacted me to say we could have the venue for our desired date. Hooray!
Have a look at these pictures of the lovely Rockhaven and you'll understand why I was so set on this place. From the boathouse ceremony site to the beautiful lawn area and the perfect barn-style reception room, not to mention the many good things I have heard about their catering, Rockhaven is the one (for us at least)!




Sources: Estefania Romero via b.loved (top left); Annemari Ruthven (top right); Cari Photography via The Pretty Blog (bottom left); Jani B Photography via The Pretty Blog (bottom right)
BRIDE ABROAD TIP: If you're planning your wedding from afar, it may be that you won't have the opportunity to actually visit your wedding venue before you book it. This need not be a big barrier. I asked the awesome lady who is doing our décor & coordination (more about her in my future posts) to take some pictures of specific areas and corners of the venue so that I could see exactly how things are laid out and fit together, which was a big help. So although I haven't actually been to the venue myself, I have a good idea of how things are structured and can form a clear picture in my mind.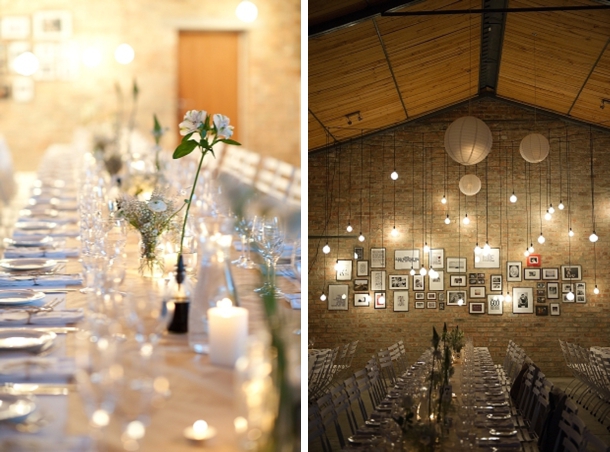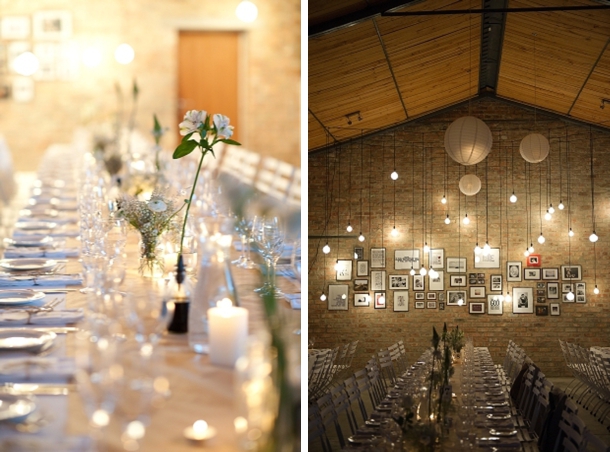 Source: Christine Meintjes via The Pretty Blog
Weddings at Rockhaven on SBB: Sofia & Graeme | Jacqui & Neil | Kyle & Jamie | Lauren & Riaan | Catherine & Marcin
Next time: Liana is talking stationery (just wait till you see how cute theirs is!)
The series so far: The Proposal | The Inspiration 
This is not a sponsored post and Rockhaven is not a SouthBound bride advertiser (but we like Liana do love the venue!).Our RLBs' posts are written to share their wedding planning and personal recommendations, and any mention of service providers is uncompensated.