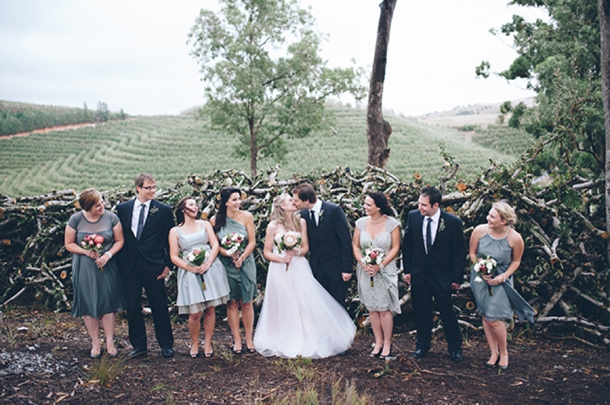 It's a very special day here on SouthBound Bride when we get to share the wedding of one of our friends, and I feel like that's what today's bride has become. Not just to me, but to all of us who have followed along with her story through our Real Life Bride series. Liana's been our 'bride abroad', planning her South African wedding from Europe as so many of you do, gathering inspiration from some of our home country's top suppliers and dreaming up the perfect mix of rustic and classic wedding loveliness. I've been dying to see her beautiful pictures from the fab dna photographers – they were just as heartfelt and lovely as I was expecting, and now I finally get to share them with you! Vair, vair exciting. So here we go! And just in case you missed any of it, you can follow Liana's complete wedding journey right here.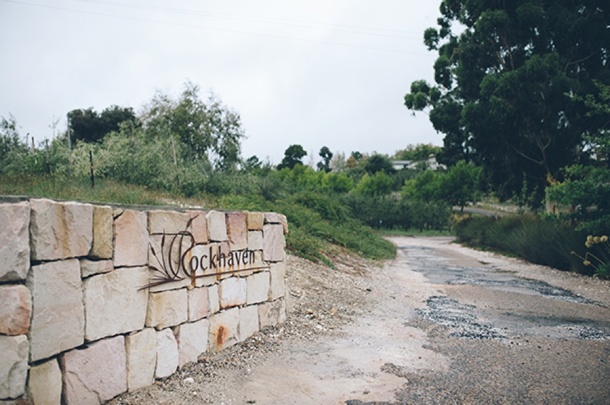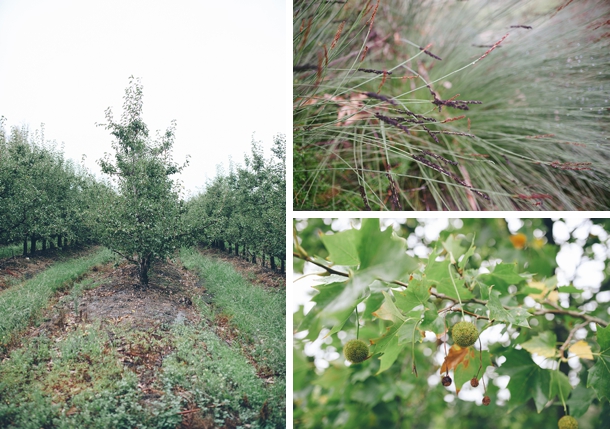 One last time, over to Liana ;)  :
Chris and I met each other when I was still studying in Stellenbosch and he was visiting South Africa to do an internship. We immediately hit it off and shortly afterwards he prolonged his stay in South Africa for a few more years. Eventually we decided to make the move to his country (Germany) and start our lives together officially. He proposed to me while on holiday in Italy last year, on a gondola in Venice!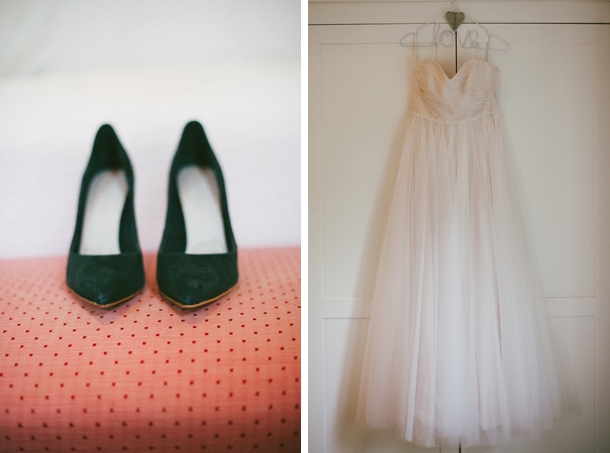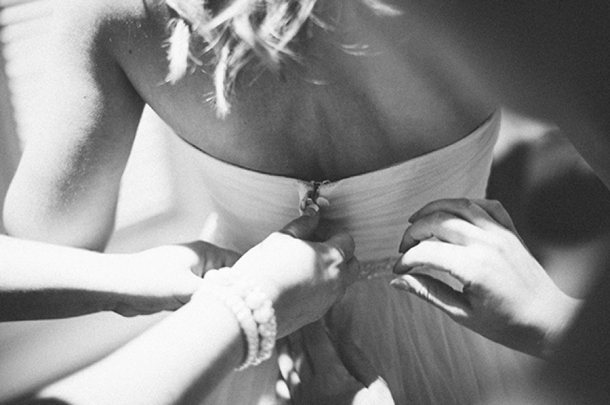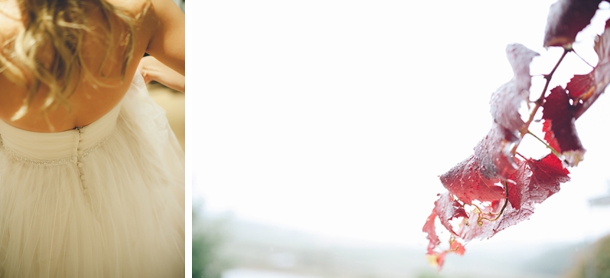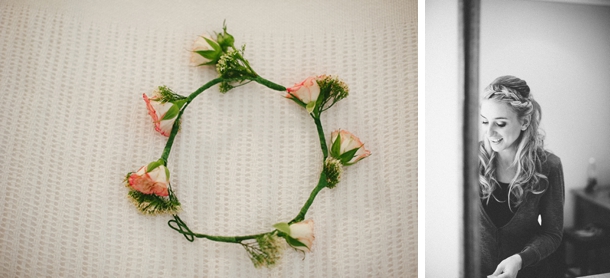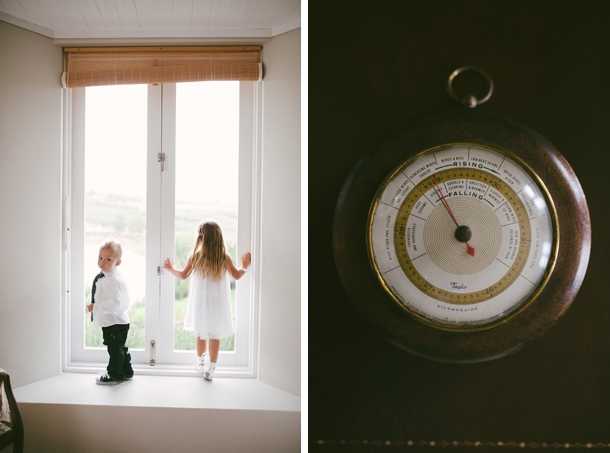 Since we both really love South Africa and the landscape there – especially the Western Cape, we opted for a barn style farm wedding with a rustic look. The décor consisted of soft lighting, succulents and proteas sourced locally, and other details like handmade bunting, blackboard signs and a vintage styled photo booth. We wanted to have a long, relaxed day with our close ones and Rockhaven Farm provided the perfect setting for what we had in mind.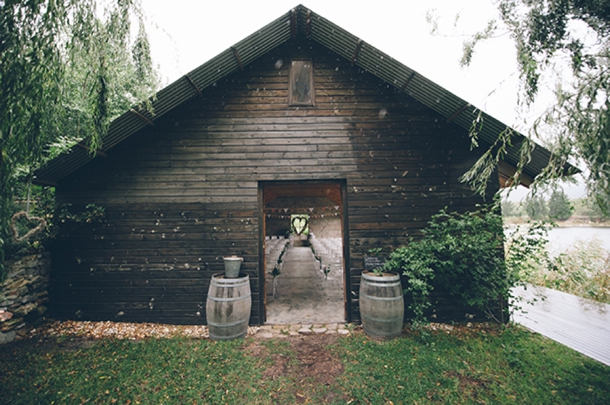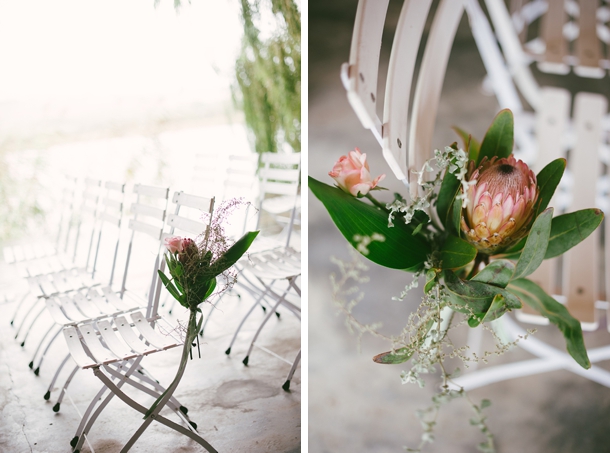 Our wedding was filled with little details that added a personal touch to the festivities. There was also a lot of meaning to some of them. Shortly before the wedding we were going through a bit of a difficult time as our best man unexpectedly passed away and my grandmother was seriously ill with cancer. Every personal detail and touch of love that was present at the wedding was therefore of extra significance to us and served as a reminder of how much love we have in our lives and how privileged we are.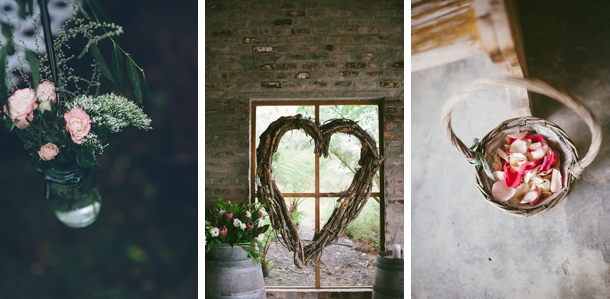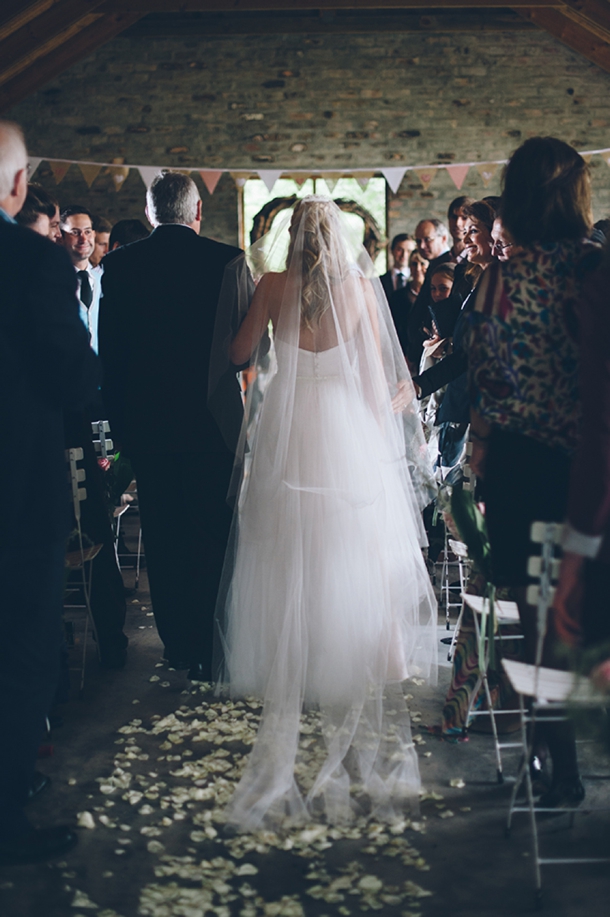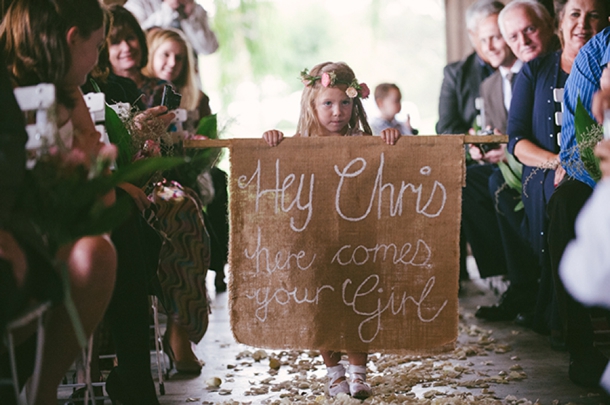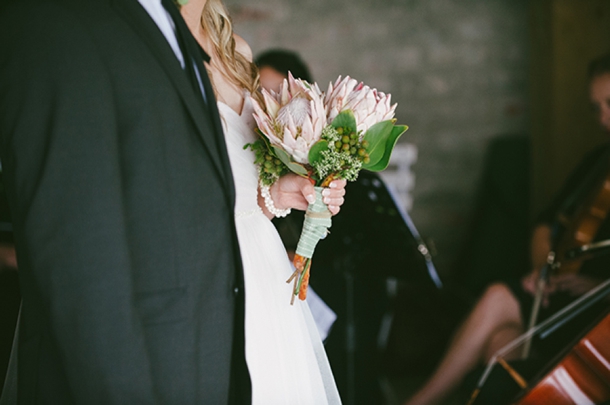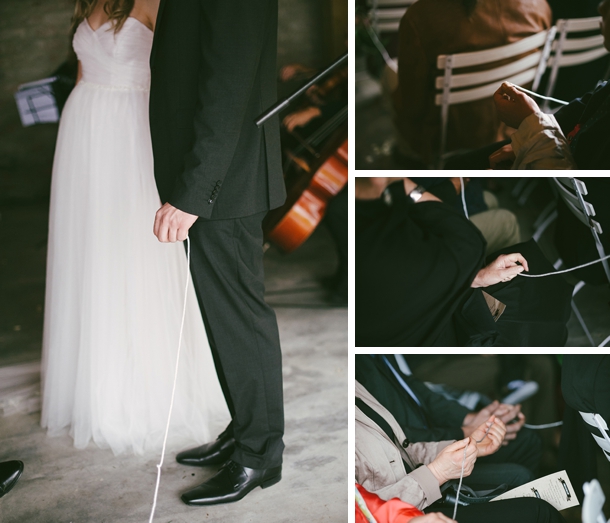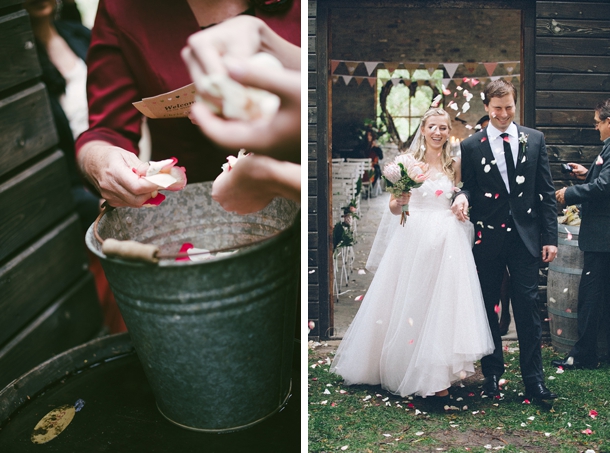 It sounds a bit clichéd, but the part I enjoyed most about the wedding was the actual ceremony. Funny enough, it's the part I was most nervous about beforehand. Whenever I tried to imagine what it would be like to walk down the aisle, I got butterflies in my stomach and sometimes my eyes would sting with little tears that started to form. On the actual day however, as overwhelming and BIG as the moment was, I was completely calm and in the moment and felt so at ease with everything. I was just overcome with happiness and took everything in. It was a very special moment for my dad and me and he did a fantastic job –he made an effort to walk slowly and took extra care when removing my veil. The first few steps down the aisle were nerve-wracking, I'll admit, but a close friend of ours shouted out to us to relax and that broke the ice. From there on it was smooth sailing all the way and everyone just enjoyed themselves.
A little detail that made the ceremony really special was that we passed a piece of string along from the first guest at the back all the way to Chris and I at the front on either side of the aisle. The ring bearer then gave the two guests with the end of the string at the back the rings to pass along to the front. That way each guest got to see the rings and touch them and by the time the rings reached us we were all connected with the string. It was really symbolic and special.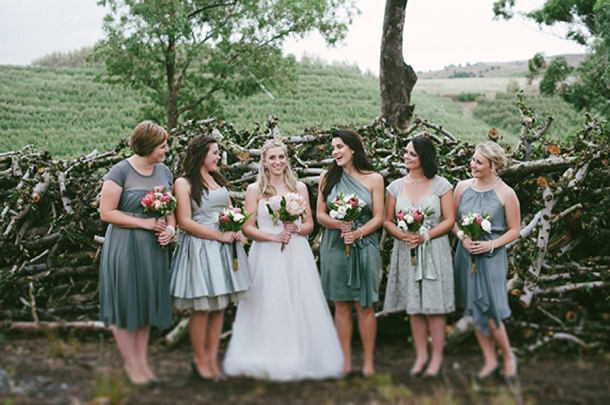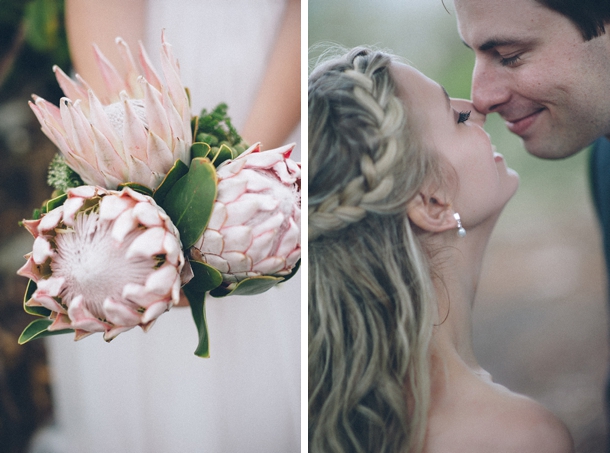 A lot of love and time went into preparing everything for our special day and it was great to see it all come together so beautifully in the end. My husband and I spent many hours during the cold European winter making the hessian bunting with the sewing machine that used to belong to his grandmother. Three of the bridesmaids' dresses were made by my mom; the succulents that we gave as favours were specially planted by my grandmother when we got engaged and then transferred to the pots by her sister. The bridesmaids were my constant source of support and a big help in the behind-the-scenes preparations of getting everything together and helping me get ready; the windmills on the tables were sourced specially by my maid of honour and handmade for the wedding. Instead of having a traditional wedding cake, we ordered different cakes from our favourite stall at the Stellenbosch Fresh Goods Market and got different cake toppers for each of them; two were handmade by another aunt of mine. The mini Jägermeisters set out were a symbolic reminder of our dear friend, who was the Jägermeister-master at every party.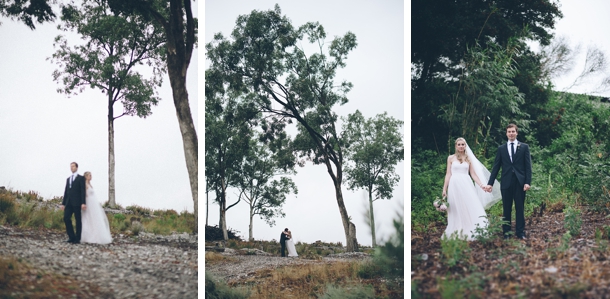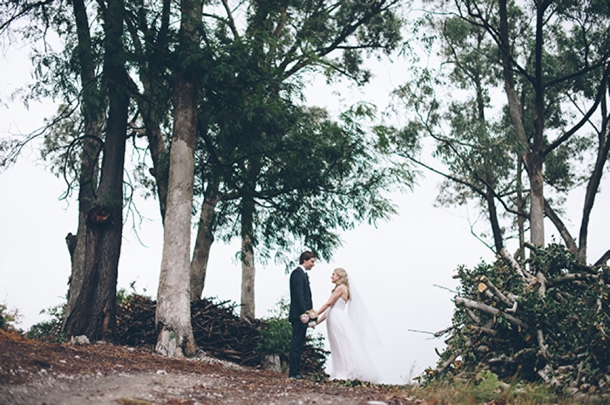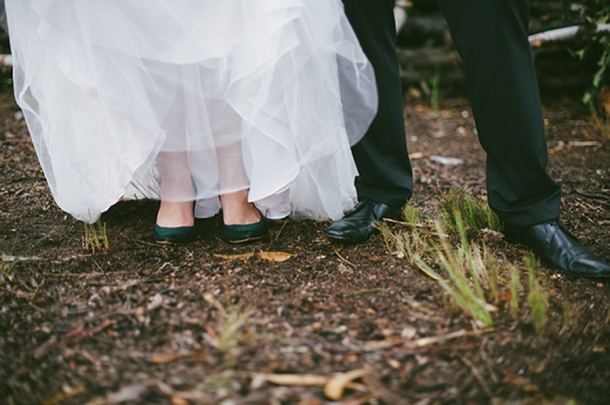 I loved the whole atmosphere of the day. We had hoped for warm sunny weather, but weren't at all bothered by the fact that it was wet and rainy. The weather sort of made everyone pool together under the tent, which added a cosy feel to everything and started the celebrations off on the right note. It also made our big day extra special to see so many of our friends and family whom we miss so much now that we're living in Europe. It was so nice to see everyone having a good time and enjoying the day with us.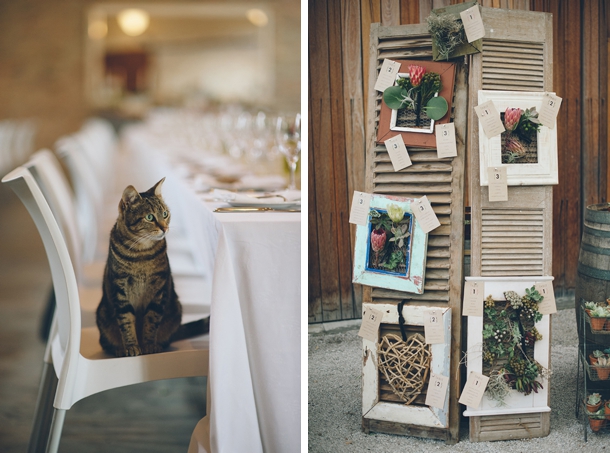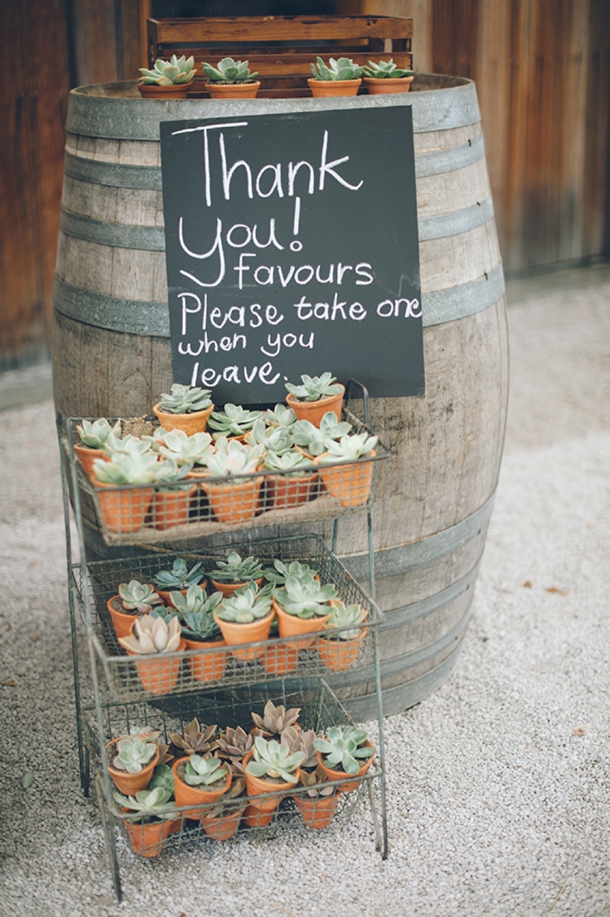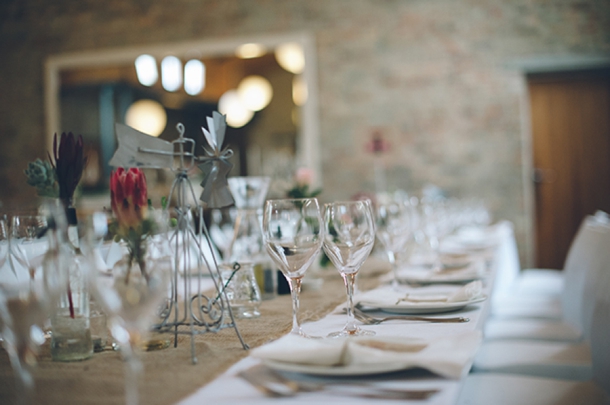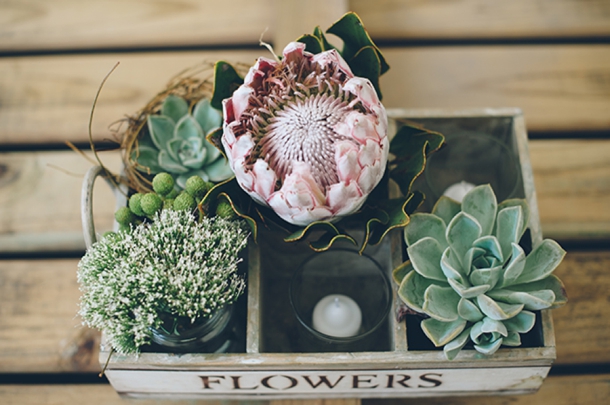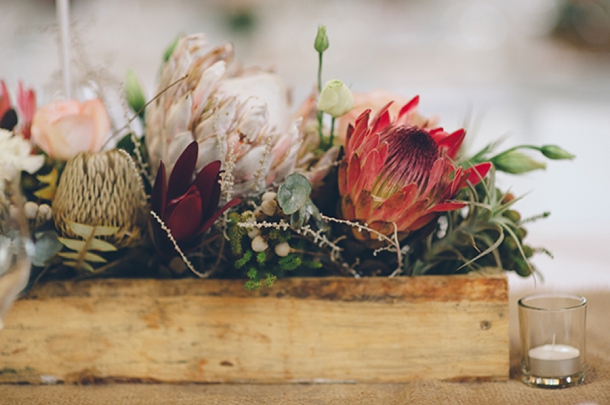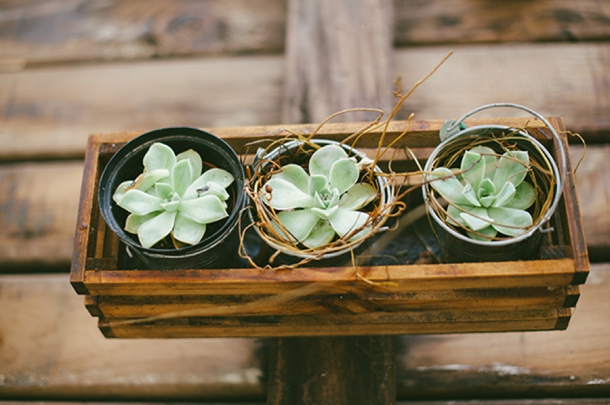 If there's something you really want at your wedding or which means a lot to you, go for it. It really is one very important day, and if you think of it, it's really the one big event in your life where you invite ALL your friends and family to come celebrate with you, so be generous with your invitations. Give your guests something to keep them busy while you have your photos taken and they'll be happy to wait a while. Don't be afraid of involving people in the planning, in the end you'll look back at the contributions they made and be happy for the memories they now provide you with. And I cannot stress enough, how important it is to turn to the professionals for the bigger things. It might cost a little more to use a real professional, but believe me it's worth every cent. It's important that you be able to relax about what you hired them to do, and not have to worry about checking on them.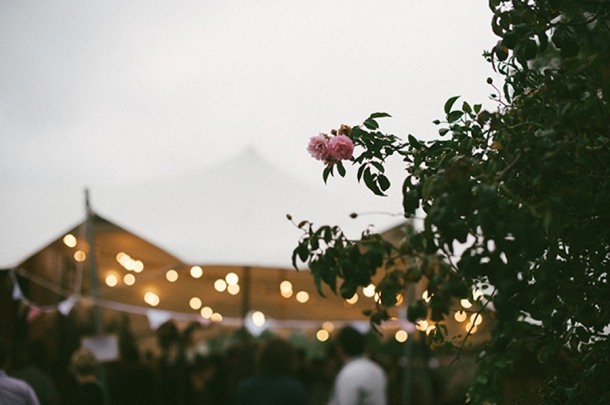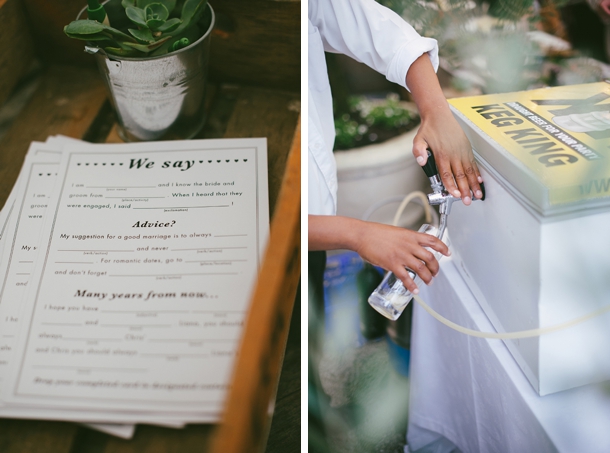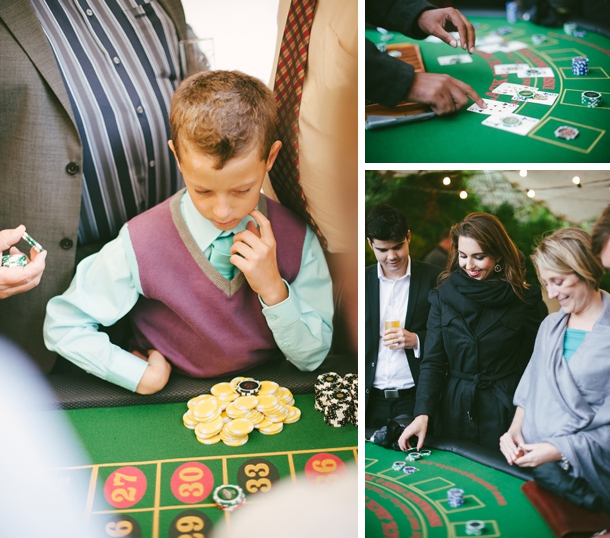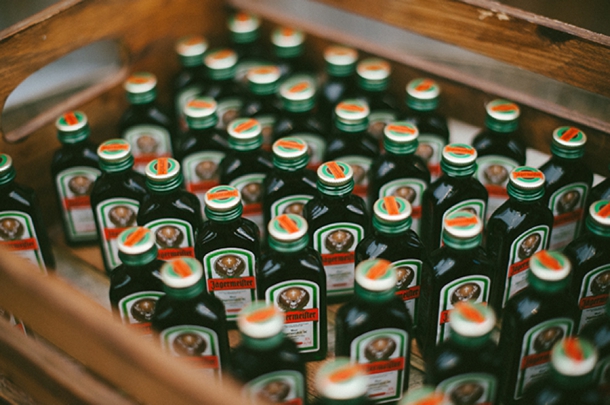 BRIDE ABROAD TIP: To assist with the planning and make sure I didn't forget anything, I set up a big planning document with lists, schedules and ideas for the wedding which I could fly with me to SA and use as guidance once there. The internet is a great source of inspiration with a wide array of wedding blogs and other tools like Pinterest. I had to delegate a lot of things because I was planning long distance and a great help was knowing that I had people I could rely on to get things done.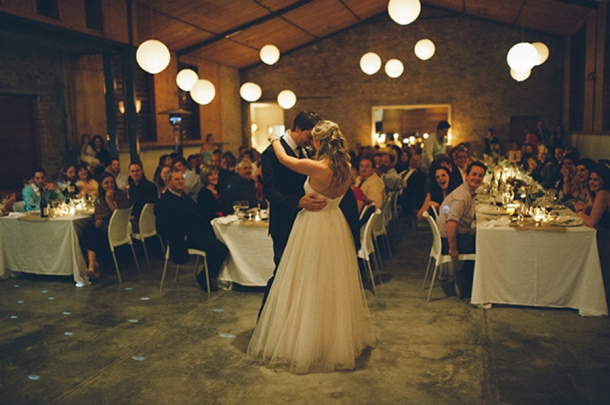 Liana, thanks for being such a brilliant RLB! Here's wishing you and Chris an incredible life together, and many more moments of life affirming happiness. Big love to you both. And big love to the fab dna photographers – click on over to their website for more.
SERVICE PROVIDERS
Venue & catering: Rockhaven Farm | Photography: dna photographers | Flowers & decor: Saffron Functions | Cakes: Stellenbosch Fresh Goods Market | Stationery: Sam Van Straaten | Bride's dress: Robyn Roberts | Bridesmaids' dresses: Elmien Meyer | Hair & makeup: PowderPuff Makeup | Hiring: 4 Every Event | Entertainment: Vana Ensemble | Ice cream stall: The Creamery | Casino tables: Gaming Events