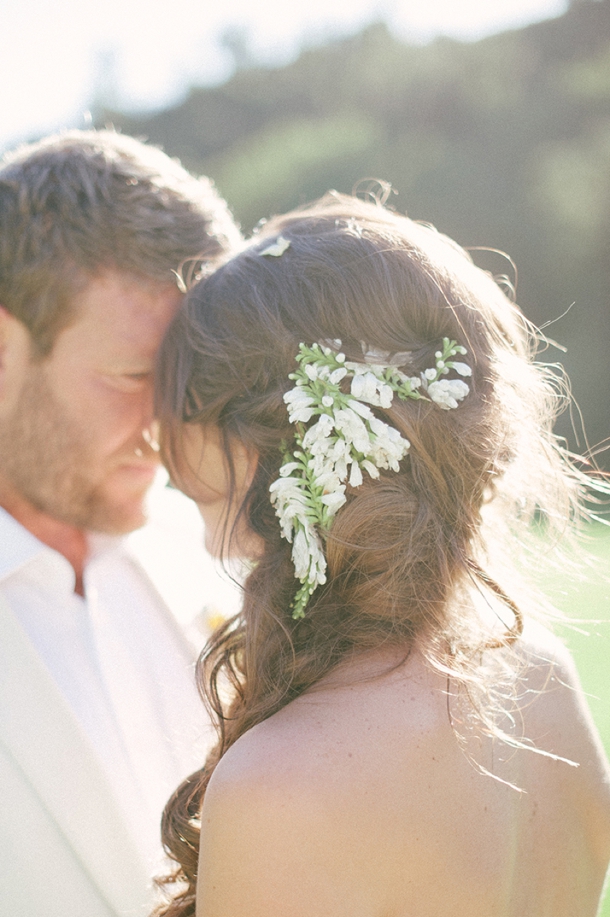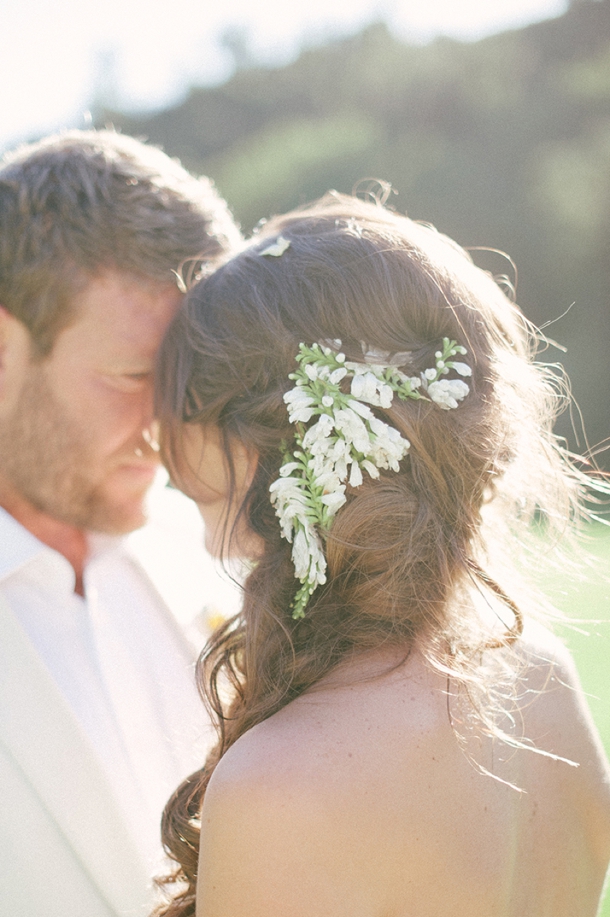 Real wedding time! And boy, am I excited to share this one. It's so beautiful, with a perfect blend of elegance and rustic goodness, it's like one of my favourite inspiration boards come to life. And come to life it did, with smiles and infectious laughter, gorgeous flowers and a bevvy of mini bridesmaids. This is the kind of wedding that really shows off what our winelands are about, and why they're such a sought-after wedding destination, year after year. Plus, the bride (whose nickname is Bubbles – you can't NOT like someone with such a cute name) is a total rockstar – for her hen night she dressed up as a SuperWife and paraglided off Lion's Head! Kind of appropriate though, since she was marrying a stuntman. But back to the wedding, in all its loveliness. Desmond and Toni of dna photographers were there to capture every special moment, every drop of sunshine, and a spectacular 'first kiss'!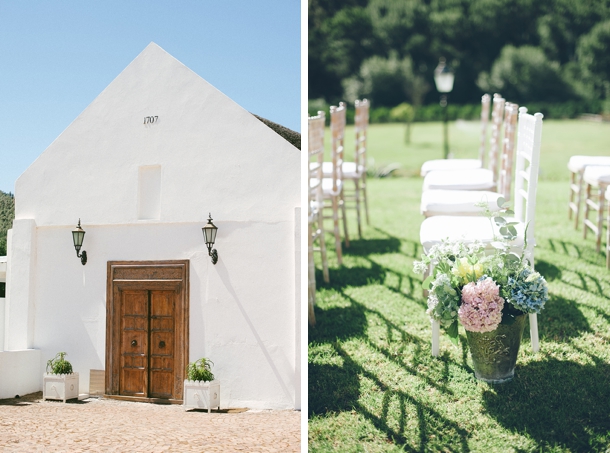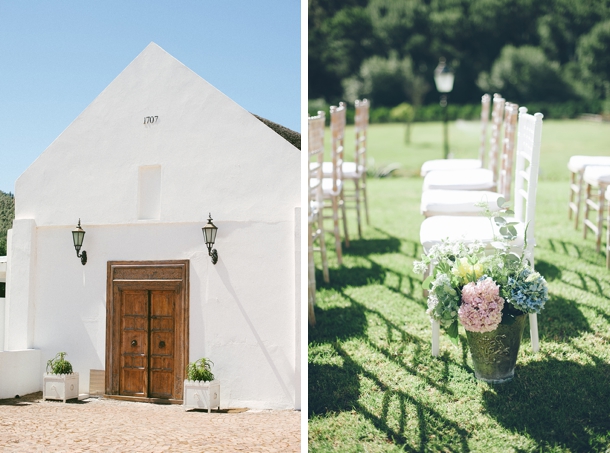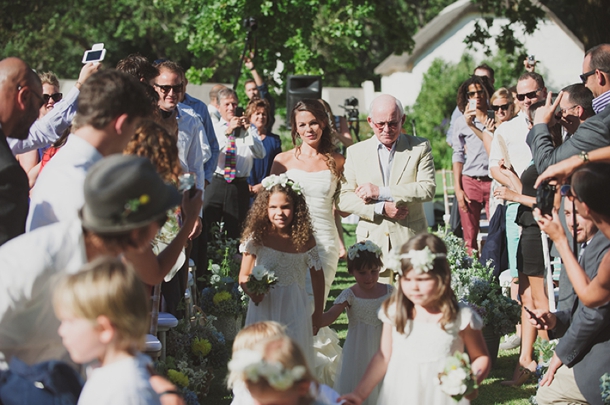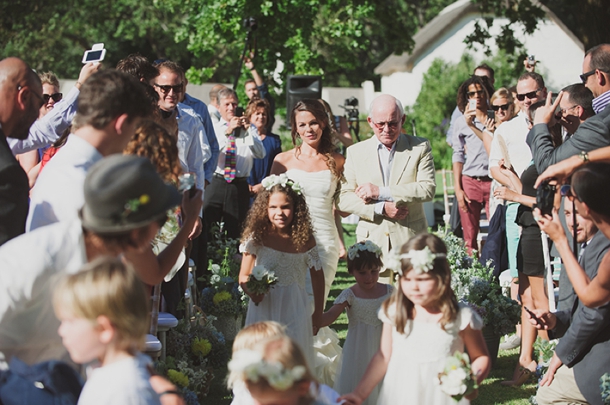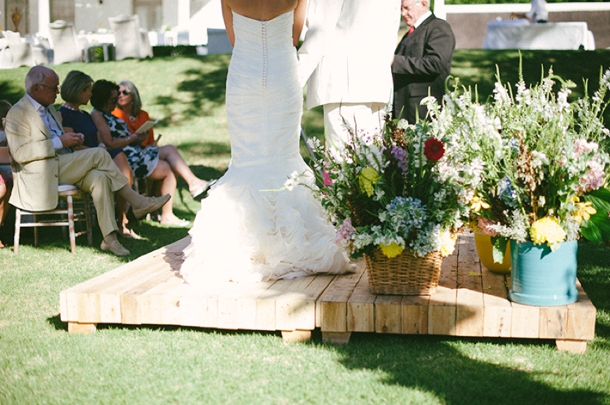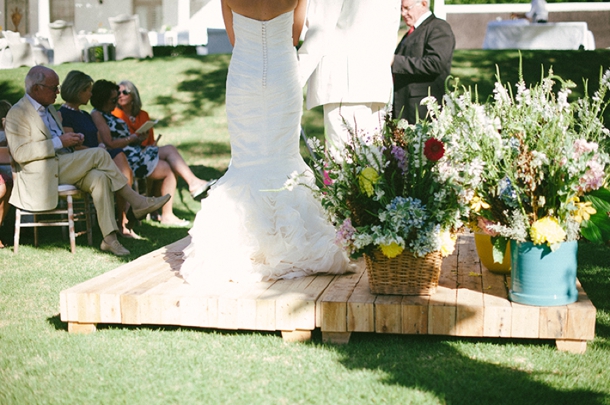 From the bride:
Marc and I had known each other for a while through friends and had a love/hate relationship – there was always a vibe between us but it wasn't until a weekend in Elands Bay with loads of boys and me that we finally admitted to ourselves that we really liked each other. We stayed up after everyone else went to bed and made each other laugh until the sun rose. Marc's parents live in Australia and he went to visit them for six months. While he was there he came to the realisation that he didn't want to be apart from me again and decided he was going to propose when he came back. His mother gave him the engagement ring that his late father had proposed to her with. He flew back early but couldn't get a flight to Cape Town, so I flew to Jozi to meet him and we spent a night at Ulusaba Private Game Reserve, where he proposed.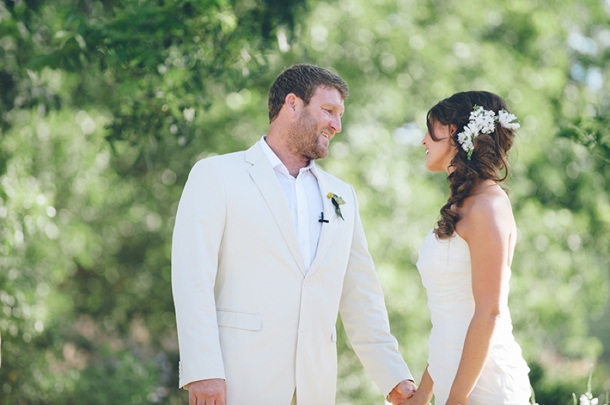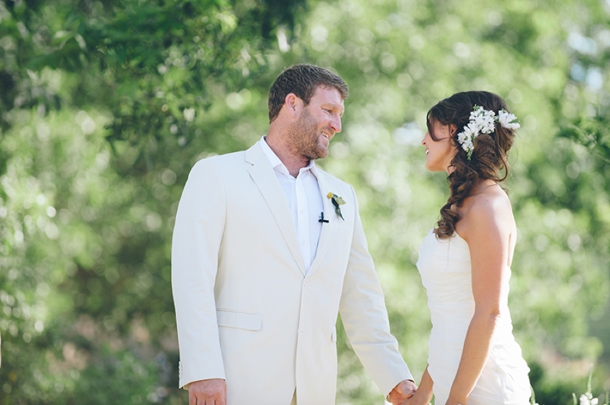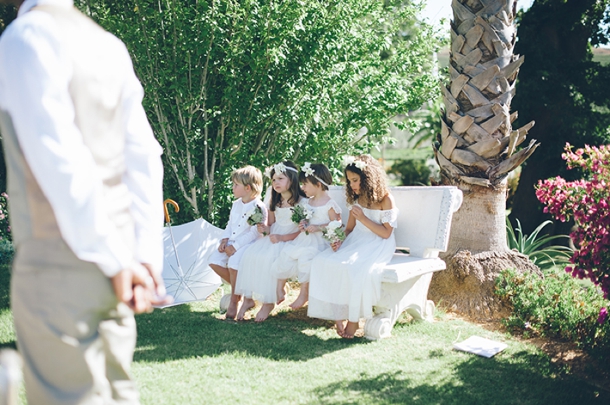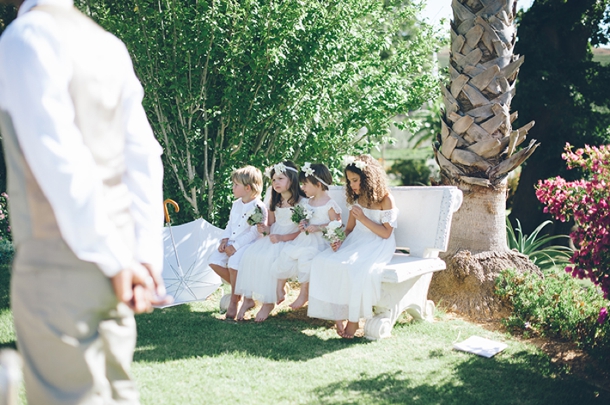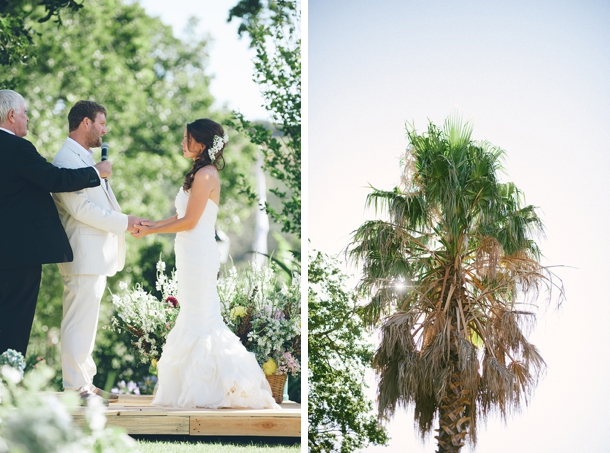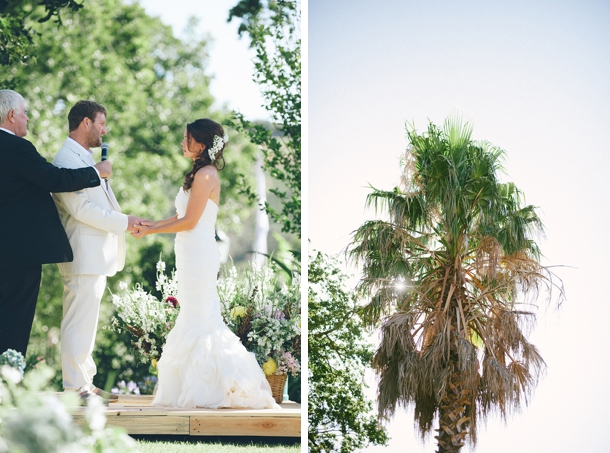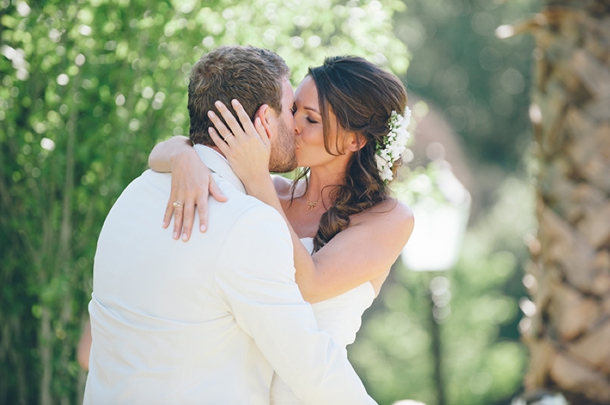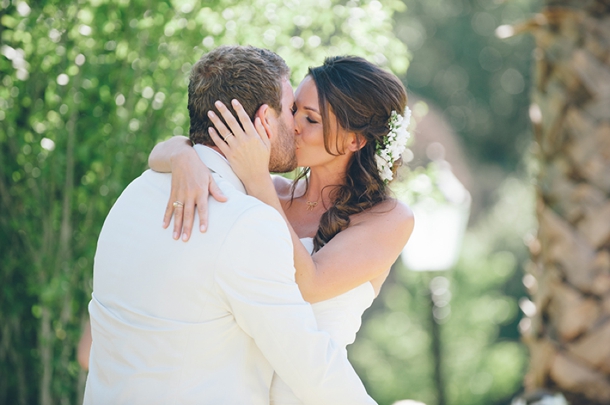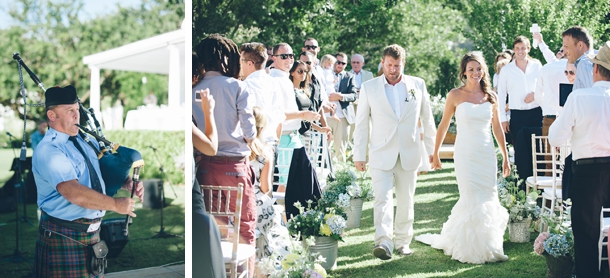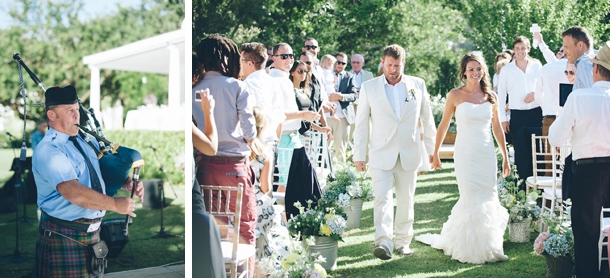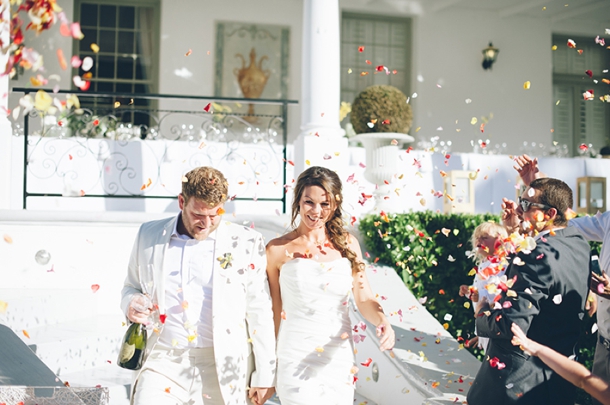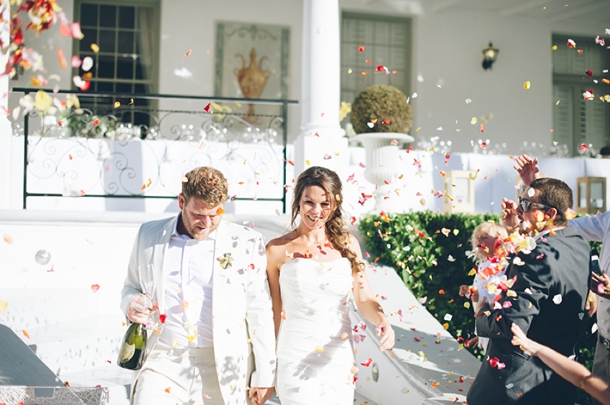 What I loved most about the day? My husband, my dress, the venue and the food! Originally we wanted a beach wedding – Marc had always dreamed of getting married with Table Mountain as a backdrop. I had worked as an event co-ordinator at The Grand Daddy Hotel, so I have high expectations of a venue and very clear ideas of what I wanted on our big day. The beach venues jeopardised lots of elements that were important to me; particularly the food (I am a foodie of note!). So we decided to head to the winelands for our search, still with a rustic, intimate wedding in mind. We found the perfect venue, but then accidentally stumbled on a luxury wedding venue on a wine farm . We realised we would have a lot guests flying in from overseas and really wanted to show them a spectacular side of South Africa. Grande Dedale was recommended to us by some friends – it was beautiful and perfect in every way. Rustic charm combined with elegance, with spectacular views deep in South African countryside.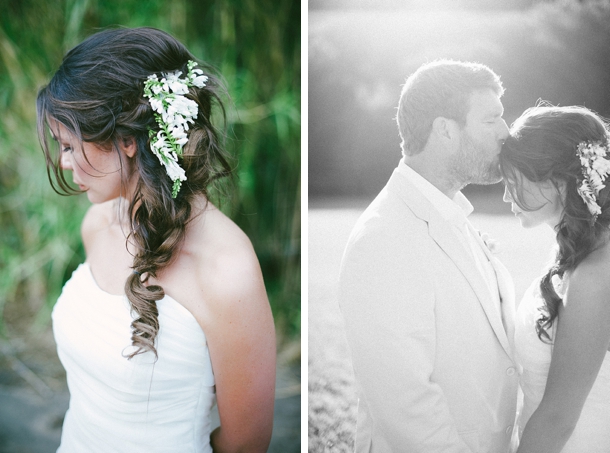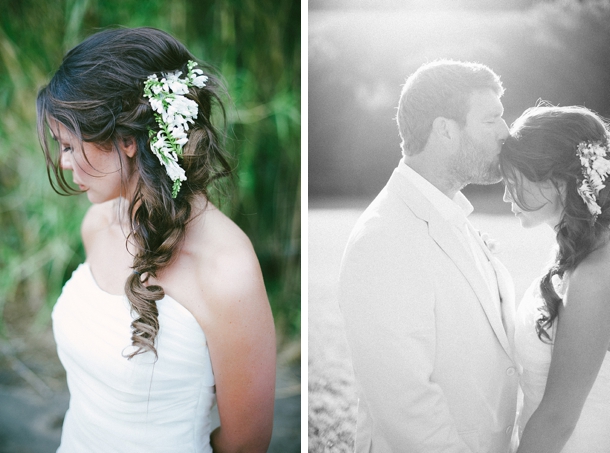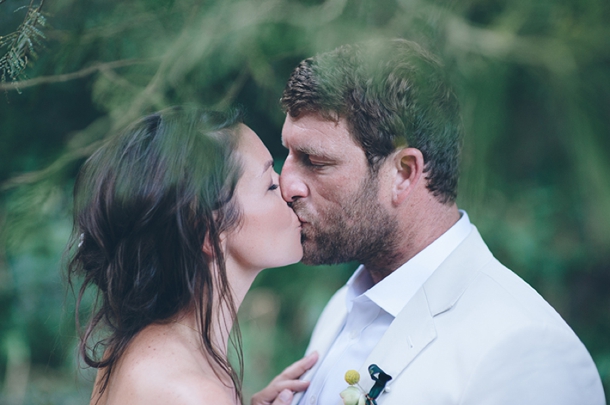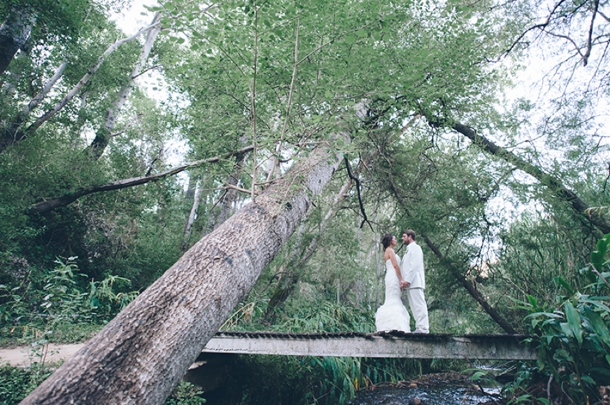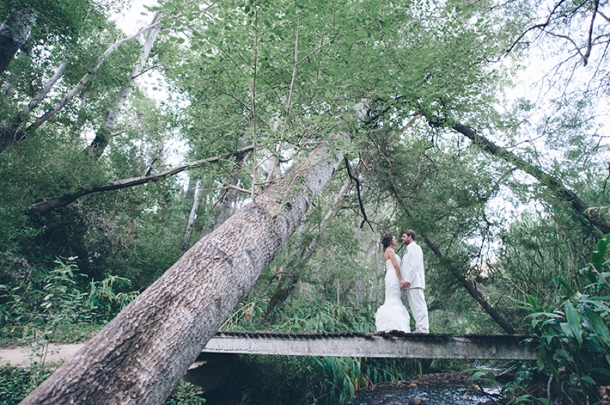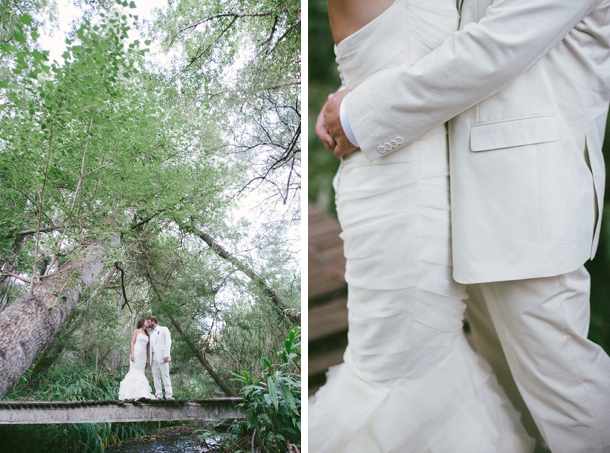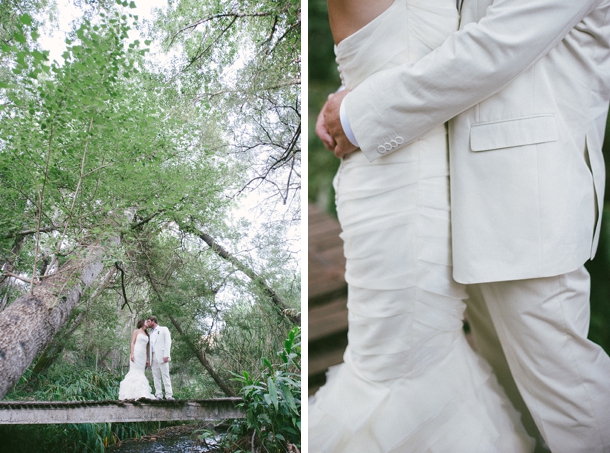 Because the venue was so beautiful there wasn't much we needed to do. My ideas in terms of theme and decor remained the same throughout the venue search: I wanted simple, rustic, neutral colours. With the help of Pinterest, I created my dream wedding. We asked our friend Neill Anthony to head the catering and design the menu with me.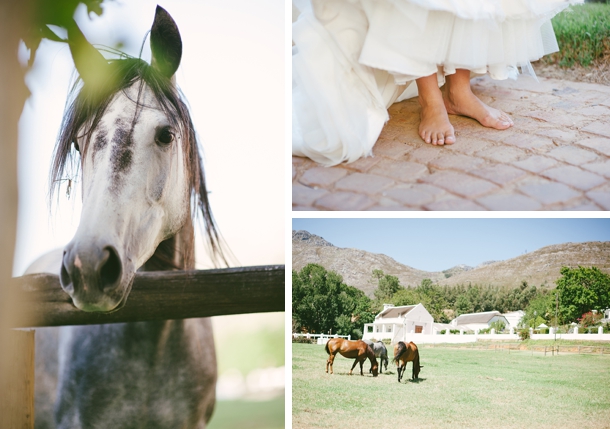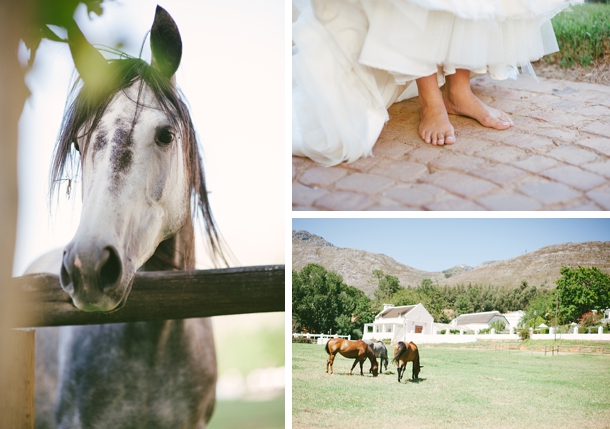 The ceremony was really special and very emotional – I loved the songs and readings we chose. A lot of laughter and tears; have you ever seen a stuntman cry so much!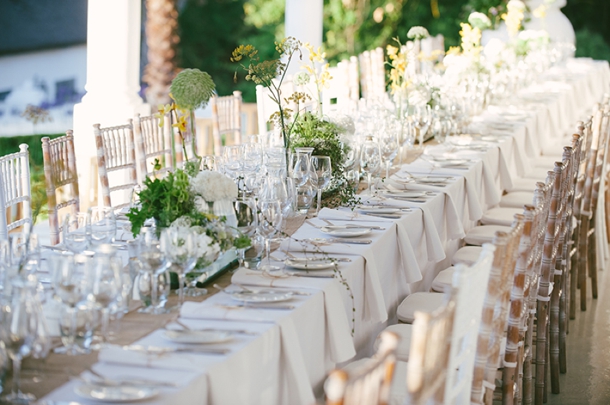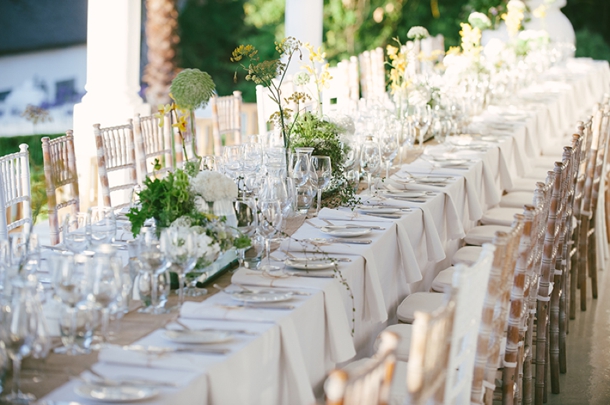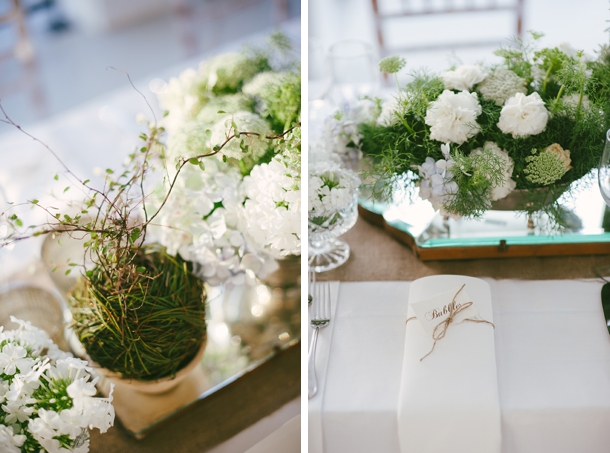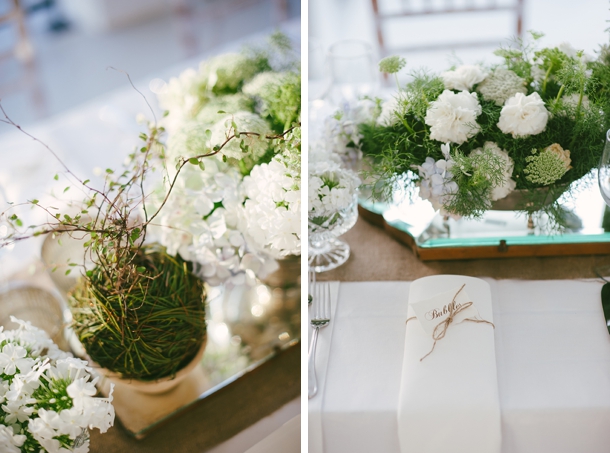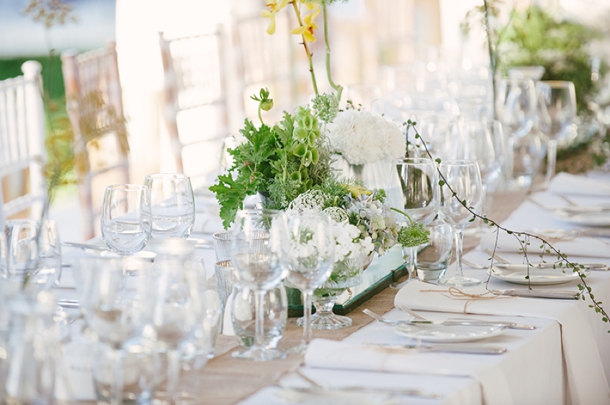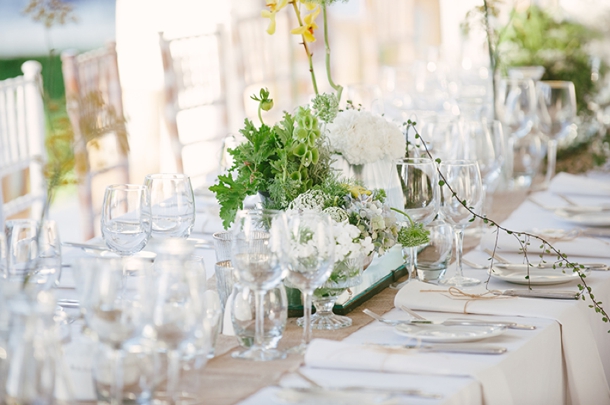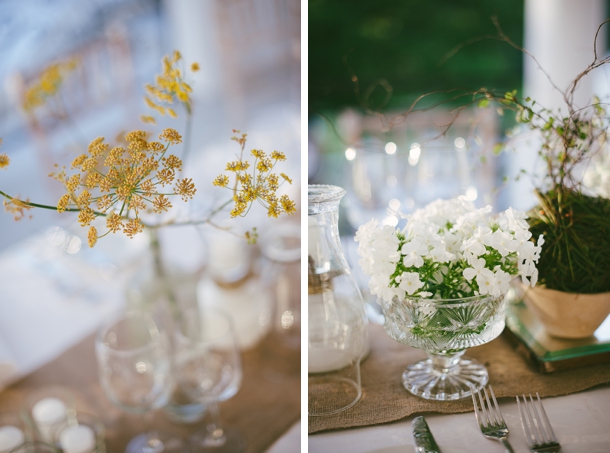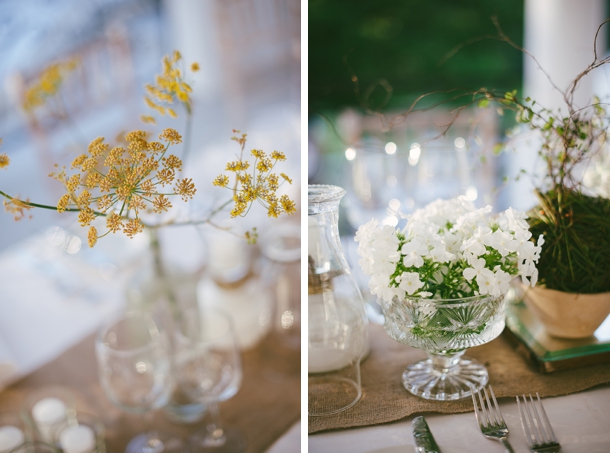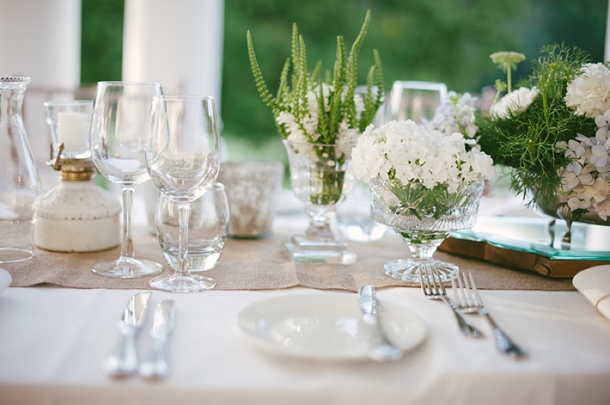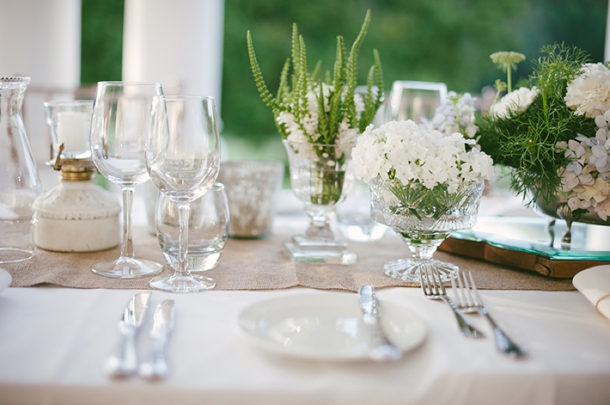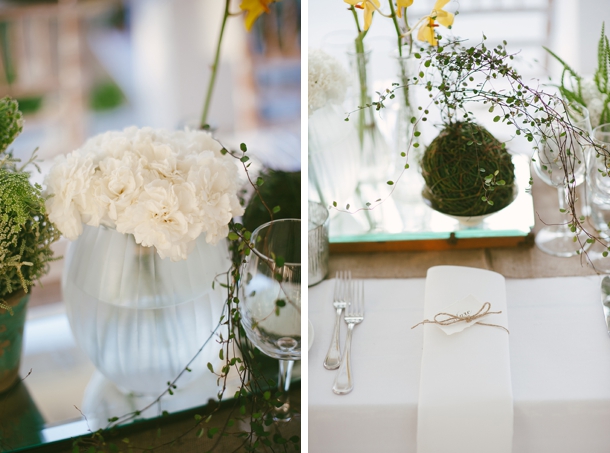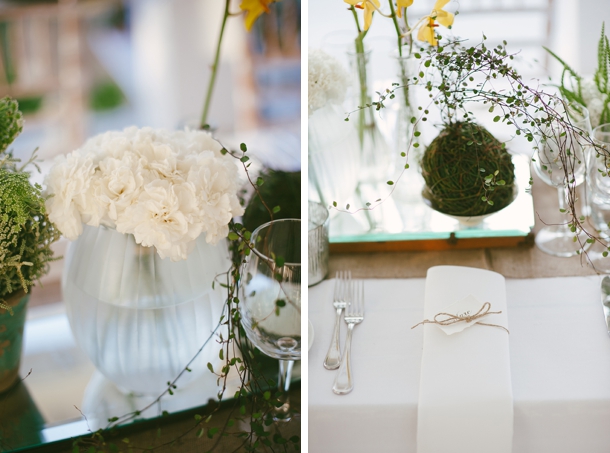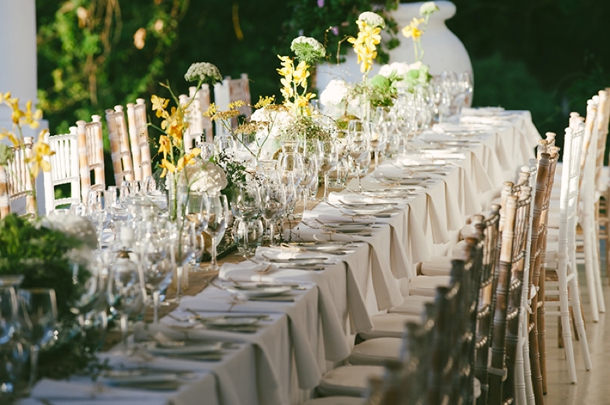 My advice to future brides is not to let anyone restrict your creativity; if you want something then exhaust all options of making it happen. Dont give up on your perfect day. And use Pinterest! Note to the Groom: it is the bride's day, but it is your night!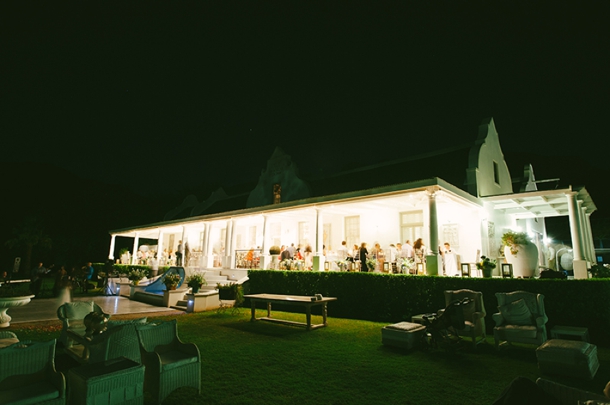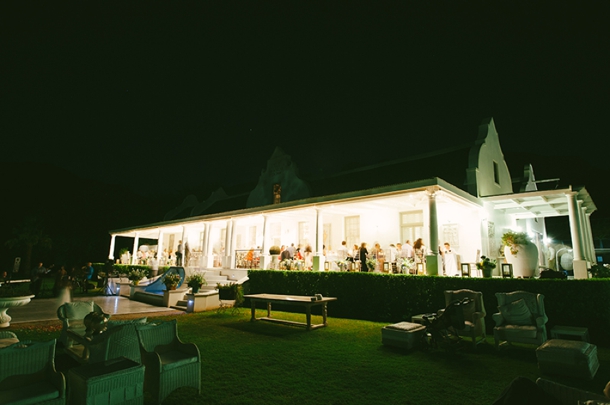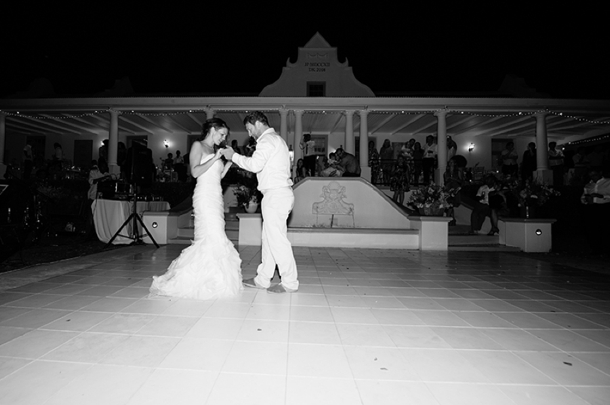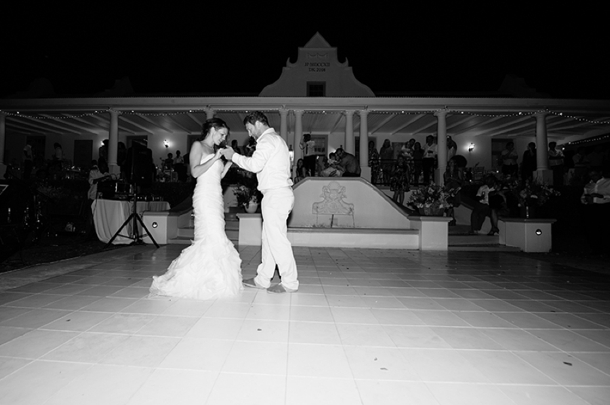 Thanks so much Marc and Bubbles! Huge thanks also to the fab dna photographers – always a pleasure. You can as always see more on their blog.
SERVICE PROVIDERS
Venue: Grand Dédale | Catering: Neill Anthony (with assistance from Grand Dédale) | Photography: dna photographers | Co-ordination: Nicolette Weddings | Flowers & decor: Okasie | Cake: Get Stuffed Cheese Shop | Stationery: Little Works Design Studio | Bride's dress: Elbeth Gillis | Bridesmaids' dresses: Monsoon | Hair & makeup: Natalie Roos | DJ: James Copeland