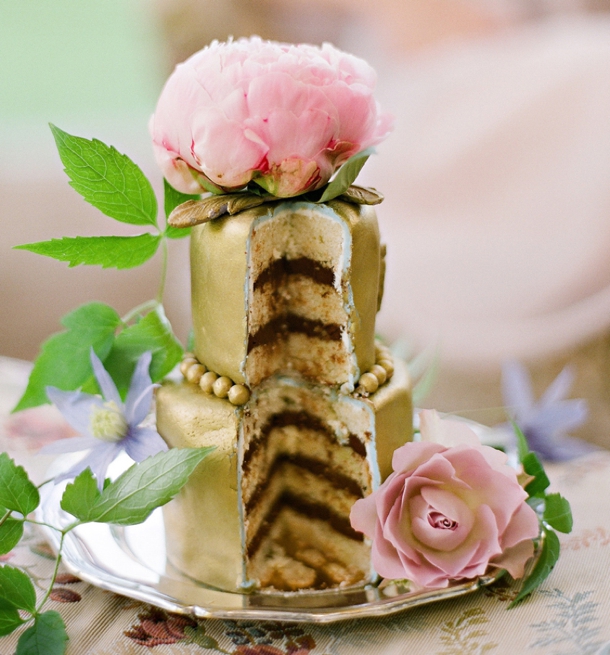 Some days, my job as a wedding blogger just doesn't feel like work, and I have to say that this morning, as I put these gorgeous pictures of sparkly and shiny cakes together, the only difficulty was in narrowing down the selection. You'll know by now that I'm a total magpie, and in love with everything that glimmers, but I think that love went to a new level when foiled wedding cakes came on the scene. I saw one for the first time in person last year in Durban, and it really does make an impression. I also love the way that it can be used as a texture, mixed in with ruffles, patterns, flowers, etc. As always, the line between glitzy and gaudy is a fine one, but here are 20 wedding cakes that I think walk the line perfectly. They're almost too pretty to cut into, but the contrast between cake and metallic makes them look, if possible, even more delicious!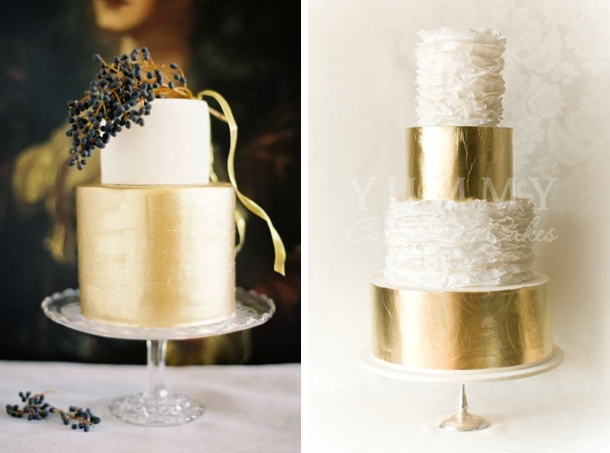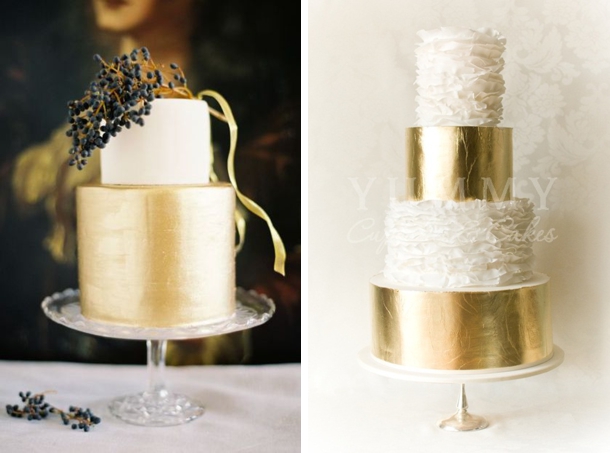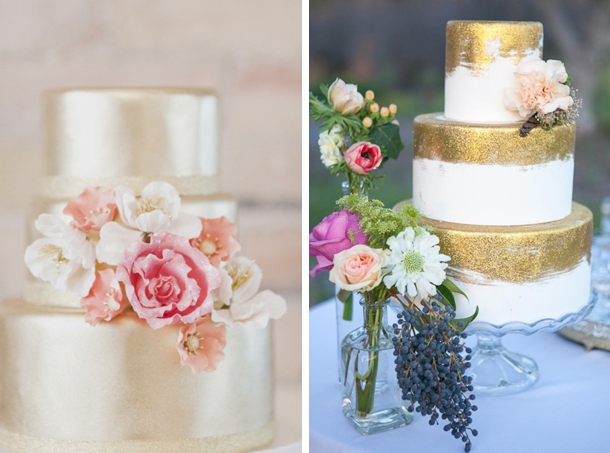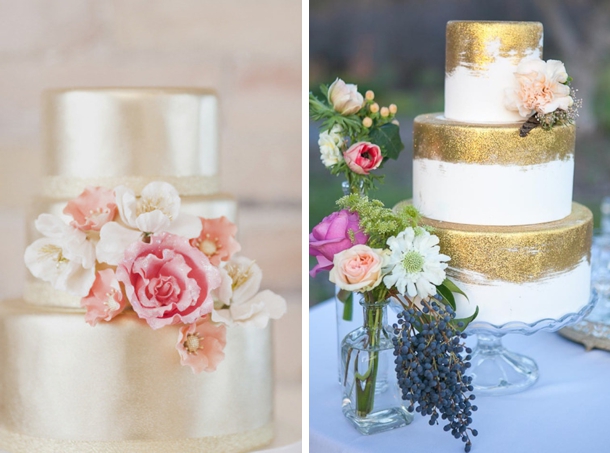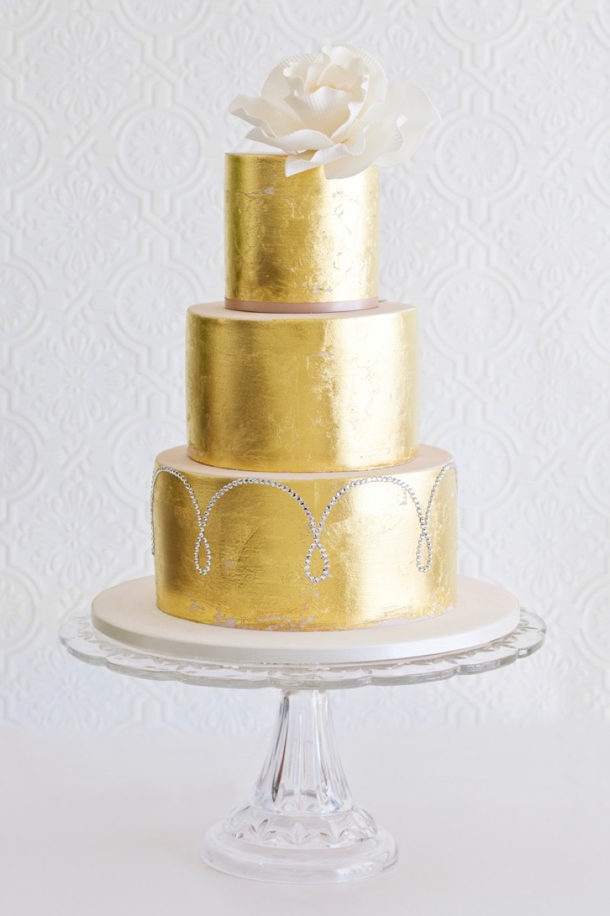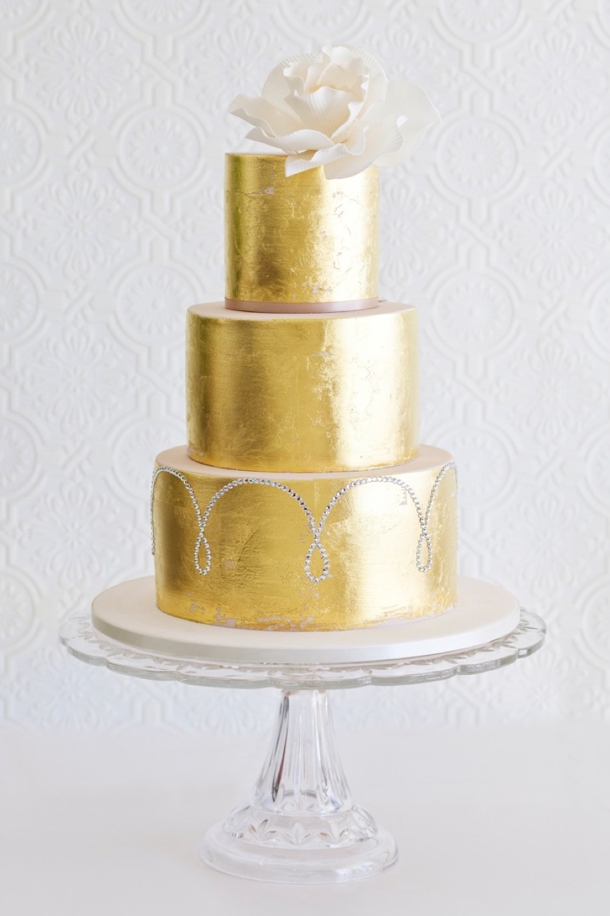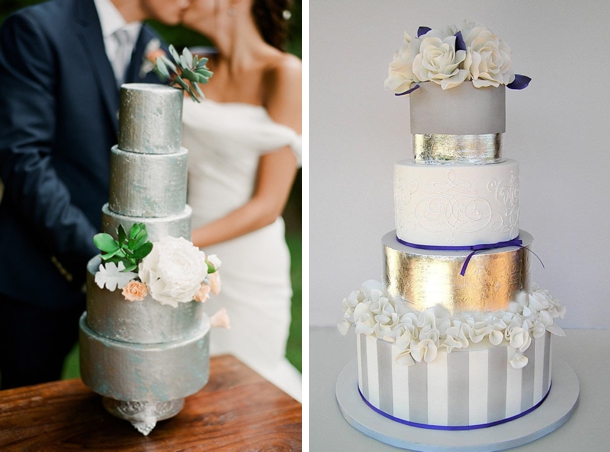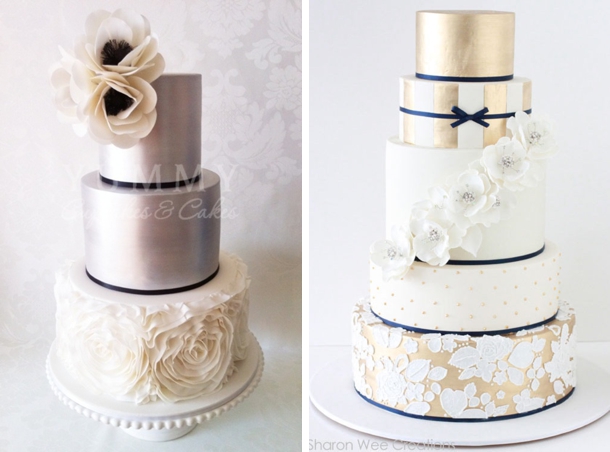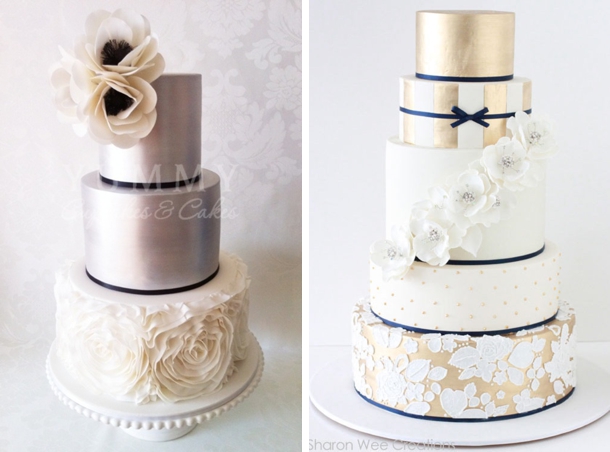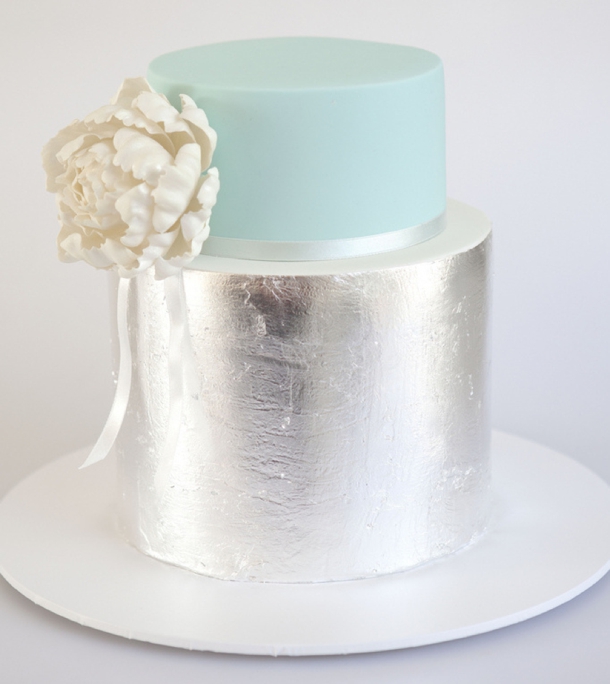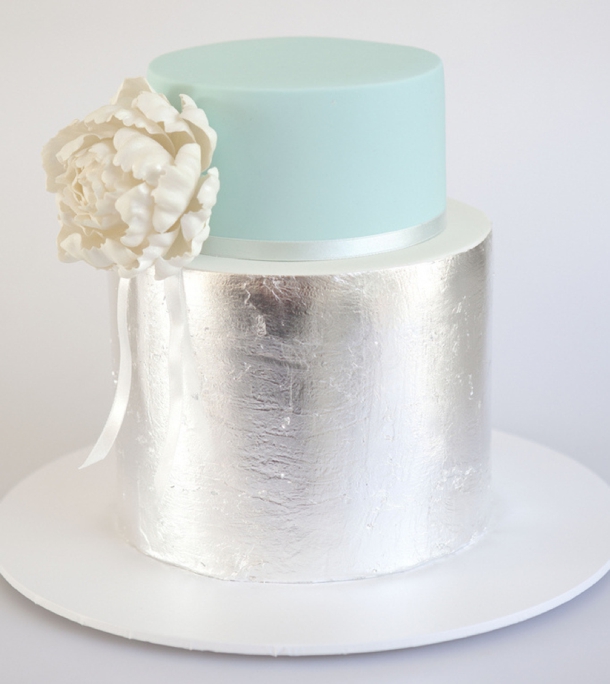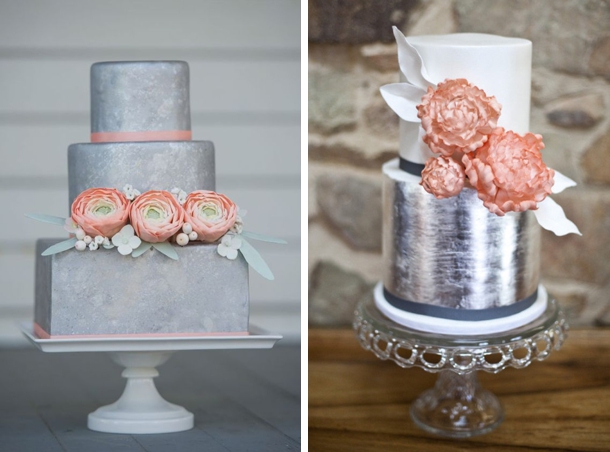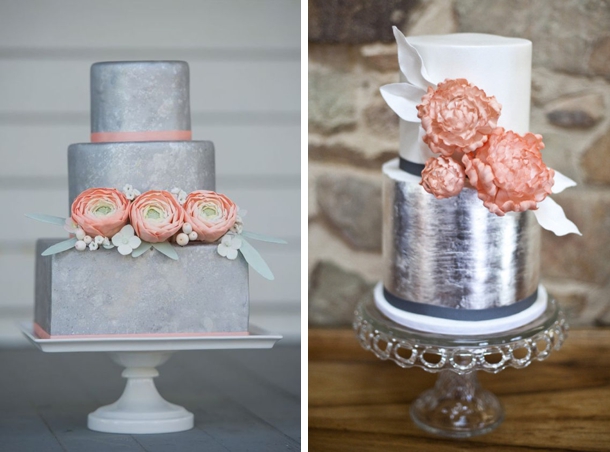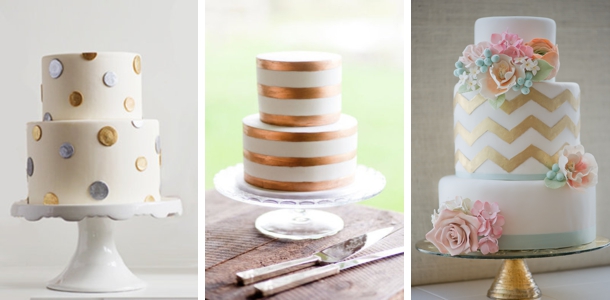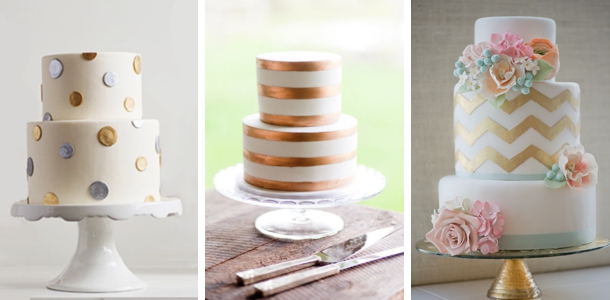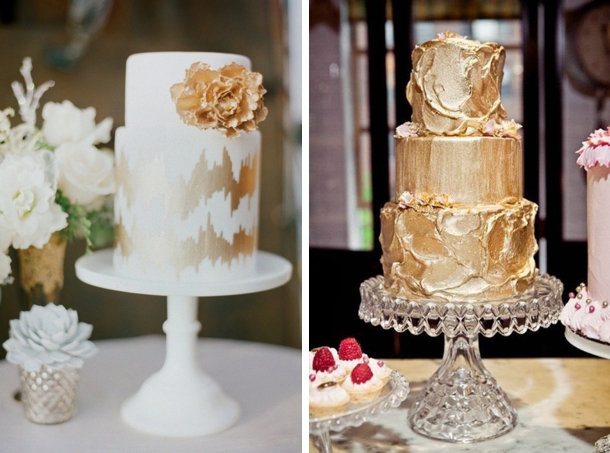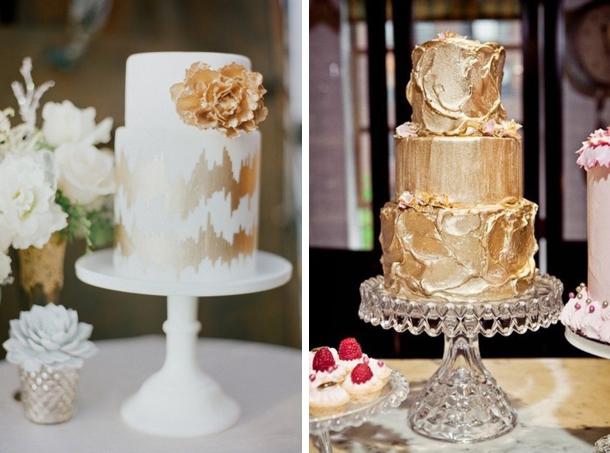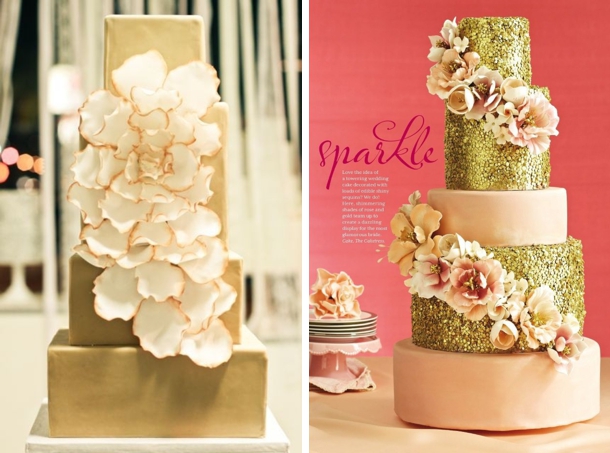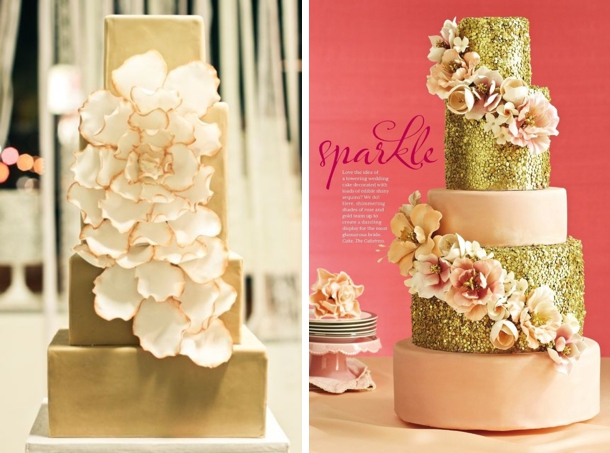 Image sources: 1- Alicia Swedenborg/Vintage Honeymoon via Pretty Chic; 2- Sweet & Saucy Shop; 3- Yummy Cupcakes & Cakes; 4- The Caketress/Vicky Starz Photography via Style Me Pretty; 5- Sweet on Cake; 6- Faye Cahill/Lucy Leonardi Photography via Mini Moko; 7- AMBphoto/It's a Matter of Cake via Wedding Chicks; 8- Faye Cahill; 9- Yummy Cupcakes & Cakes; 10- Sharon Wee Creations via The Cake Blog; 11- Sweet Tiers; 12- Erica OBrien via Cake Central; 13- Verve Photo Co./Sweet Tiers via Style Me Pretty; 14- Superfine Bakery; 15- Karen Buckle Photography/Ideas In Icing via Style Me Pretty; 16- Erica OBrien/Brooke Allison; 17- Esther Sun Photography/Sweet and Saucy Shop via Style Me Pretty; 18- via Always a Blogsmaid; 19- Sweet & Saucy Shop; 20- The Caketress via Pinterest

As always, there are a few alternatives that have been cropping up on Pinterest as well. I love the idea of metallic cake pops or cupcakes. And for our own sparkle & blush shoot, when we weren't able to use edible glitter due to UK food safety regulations, cake guru Janet Mohapi-Banks instead included a shower of glittery sugar at the centre of the cake – still love this idea so much!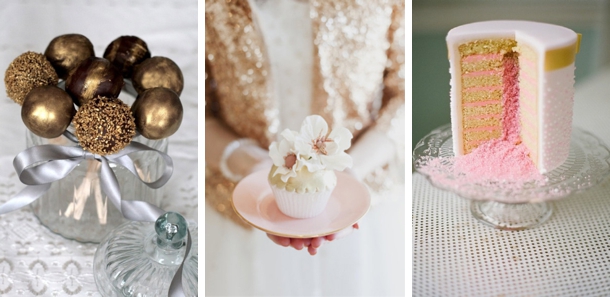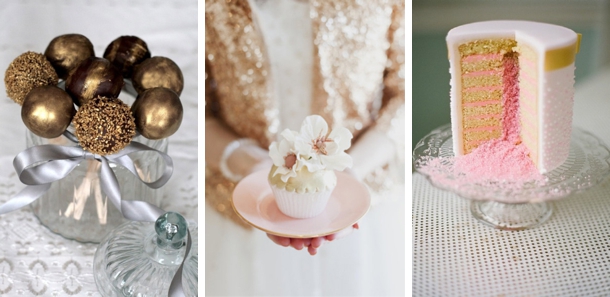 Image sources: bake until scrumptious via Postcards & Pretties (left); The Caketress/Vicky Starz Photography (centre); Segerius Bruce Photography/b.loved Weddings & Southbound Bride/Janet Mohapi-Banks (right)