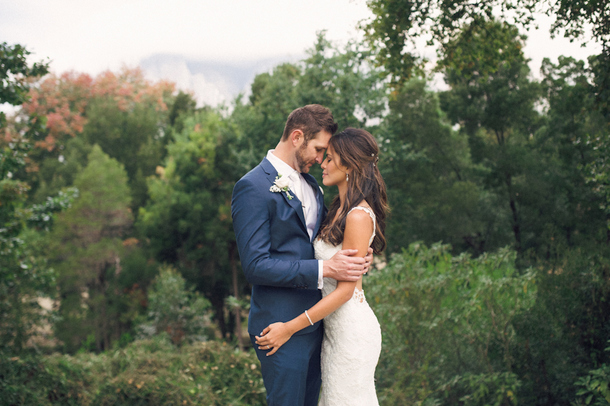 I took one look at today's wedding and thought: crazy beautiful. And sure, that could sum up the bride, the groom – and all of their glamorous guests. It could refer to Ana's insanely gorgeous Galia Lahav gown (that back!), the elegant pastel decor by Evention, or the genteel vineyard setting of Molenvliet. It could definitely describe the pics by DNA Photographers. But as it always does with me, it's the joy and the love that really surpass everything else – the love at first sight meeting, the smiles of the bridesmaids and groomsmen, the guests dancing their hearts out against a backdrop of twinkly lights. Beautiful indeed.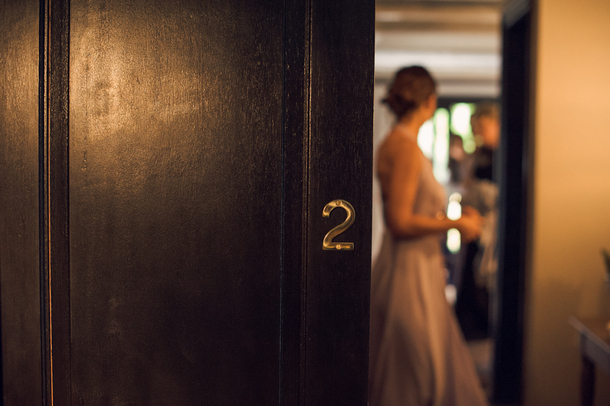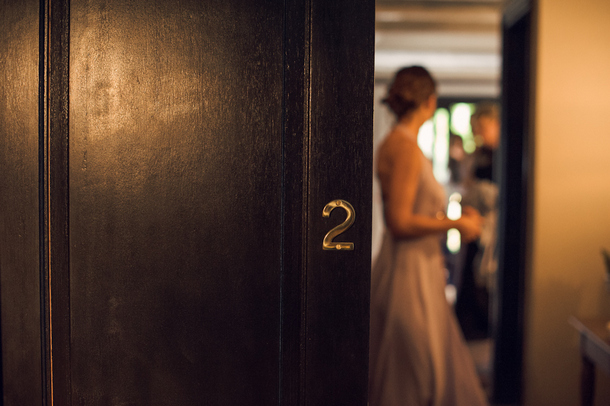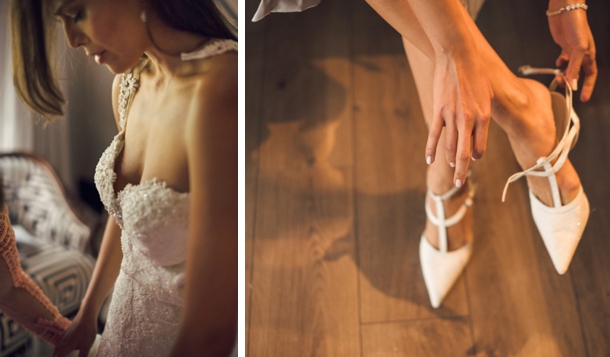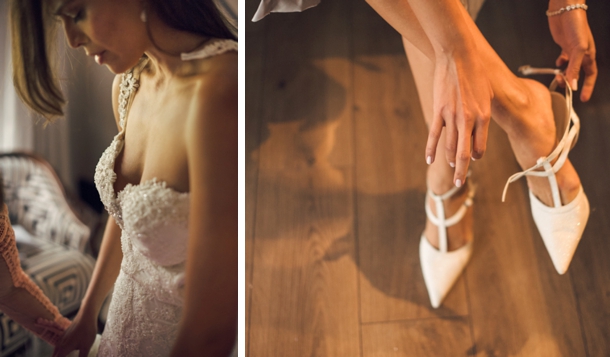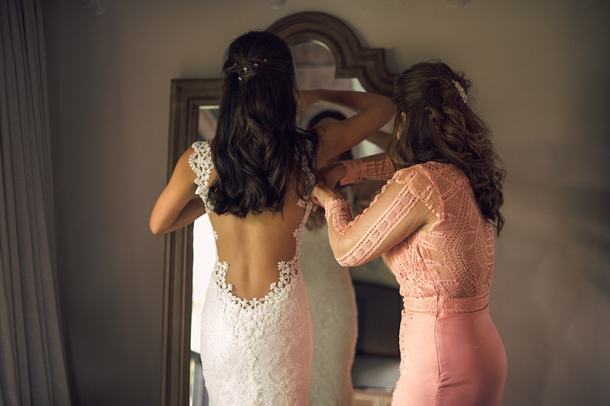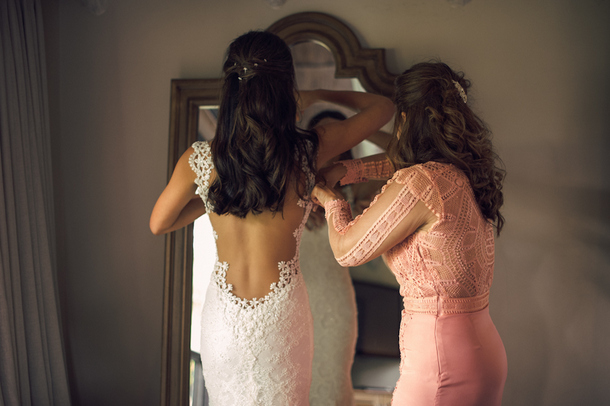 Love Story
I was in Cape Town modelling during the month of August in 2011. Five days before my departure back to the USA I saw him at a party standing by the bar, and we locked eyes for few seconds. I never believed in love at first sight till that moment. I was determined to know who that handsome tall guy was so I asked a friend about him (and he asked her boyfriend about me!) The following day we were introduced at Caprice in Camps Bay. We only had four days to get to know one another – we made the best of those four days and on the day of my departure, once I was on the plane, we texted one another and agreed that we were going to give it a go and see what happened.
The Proposal
He had bought the ring and Skype called my parents the following month (they live in Brazil) to ask for my hand in marriage. He was going to propose on Valentine's Day and had this whole safari trip in mind, but because my work schedule shifted so often it was hard to plan anything. In May he came to NY to visit me while I was working, and was carrying the ring with him every day waiting for a magical moment to do it. It finally happened when we were alone in the kitchen having a heart-to-heart, while I was boiling a kettle for tea! ;)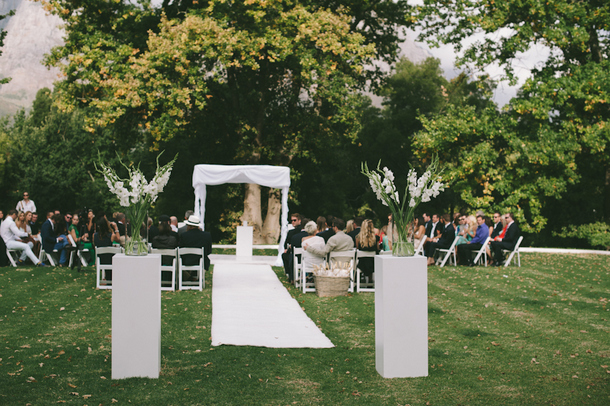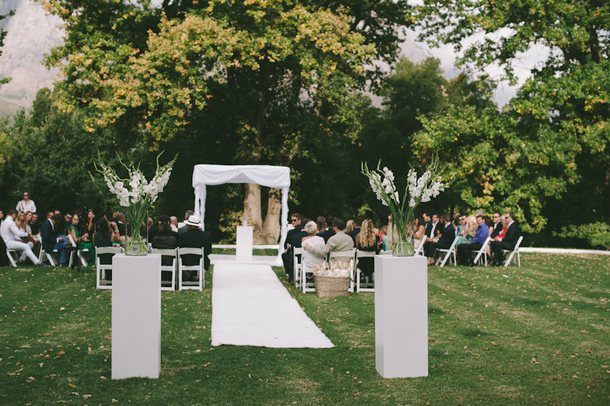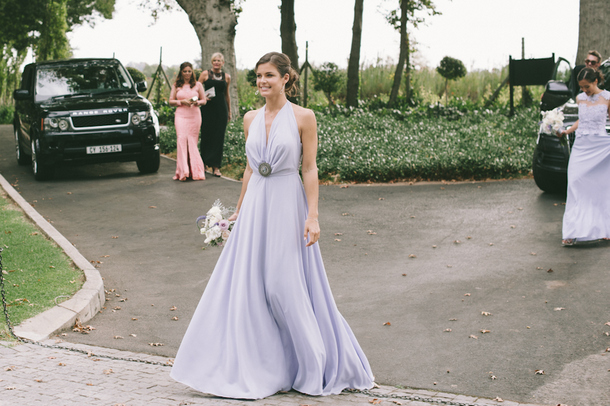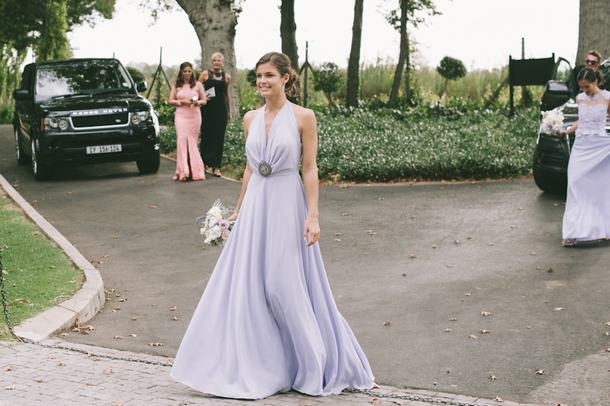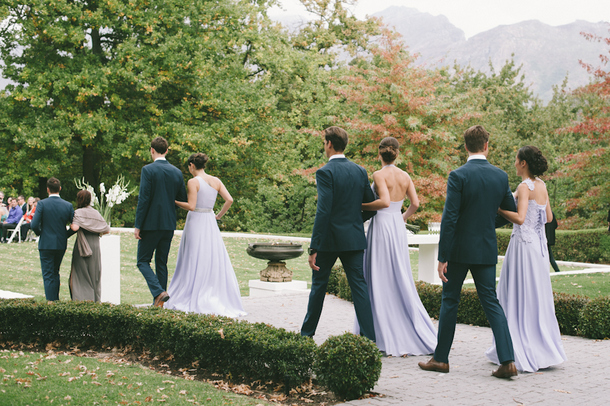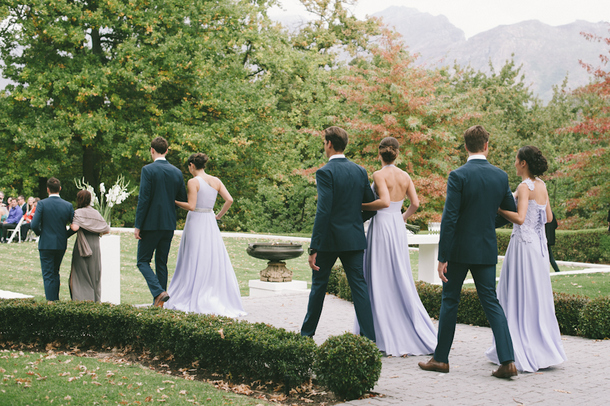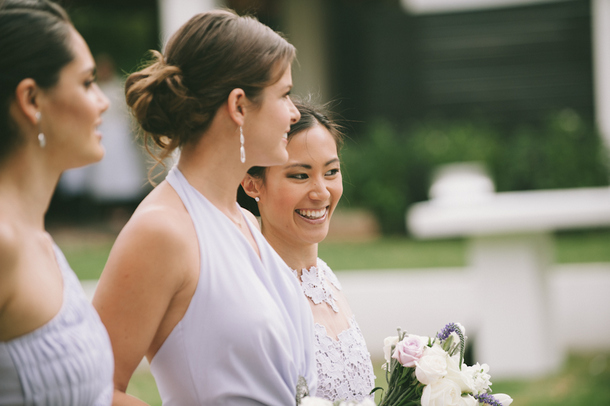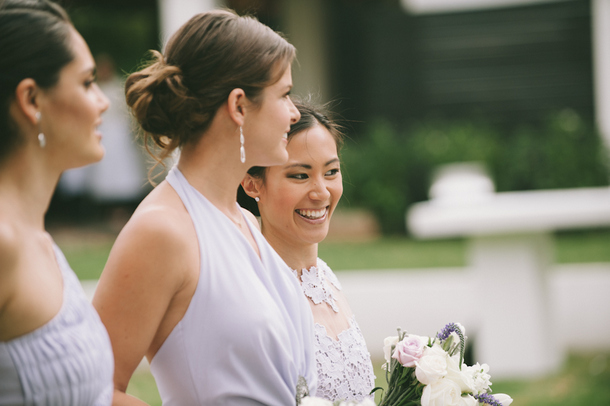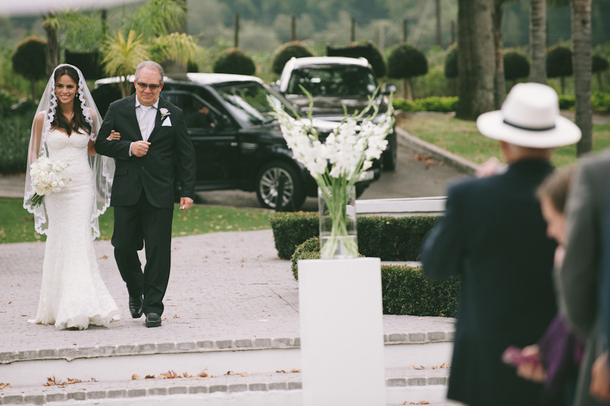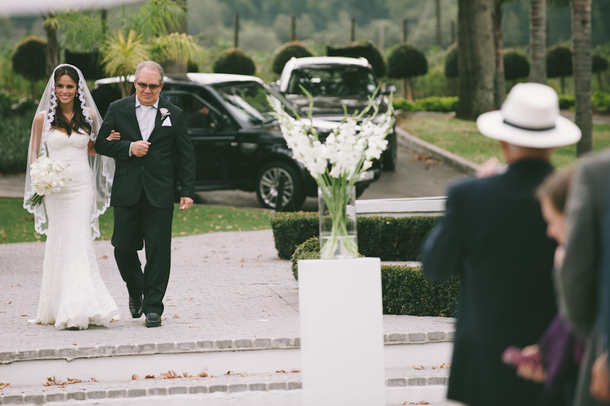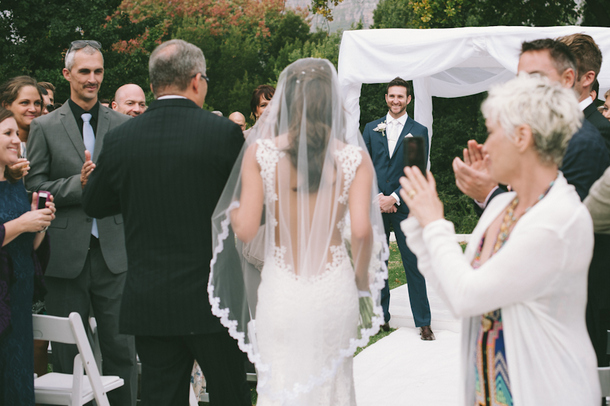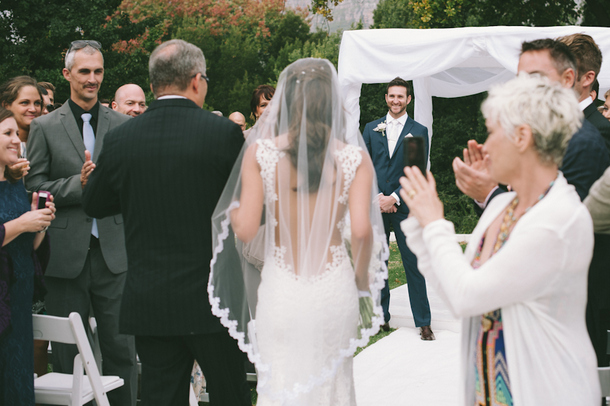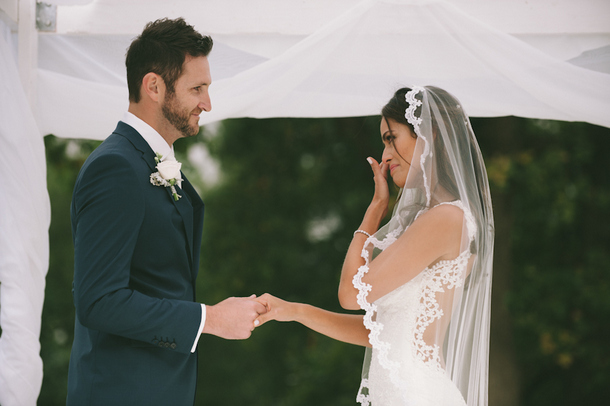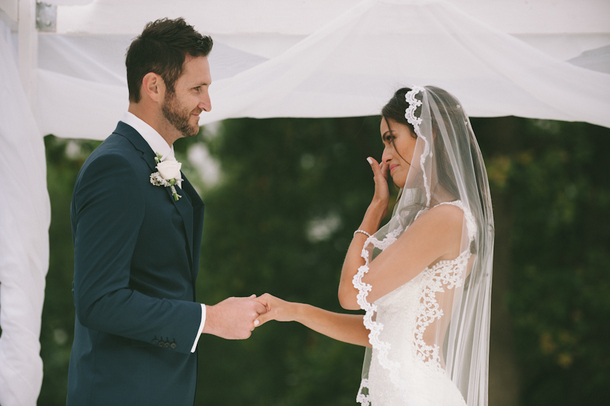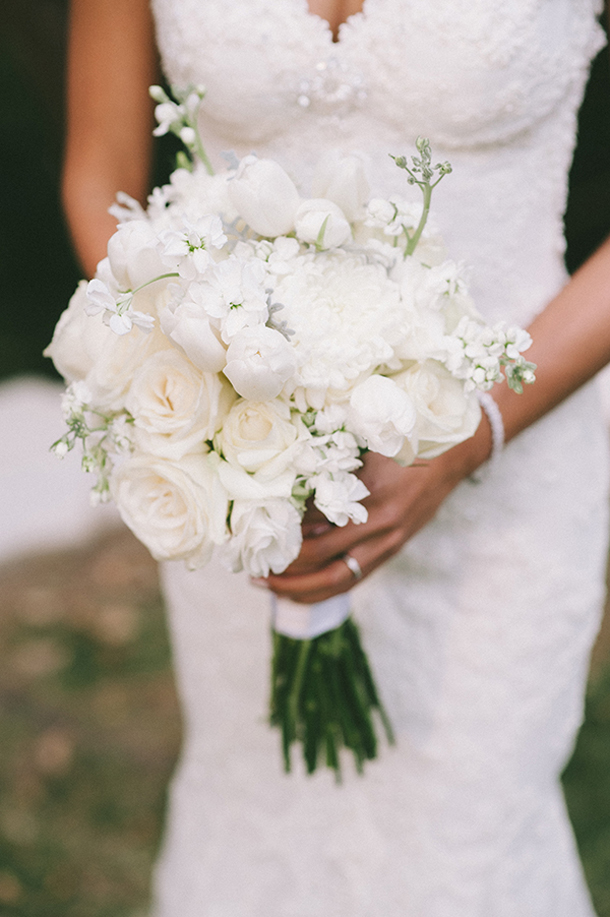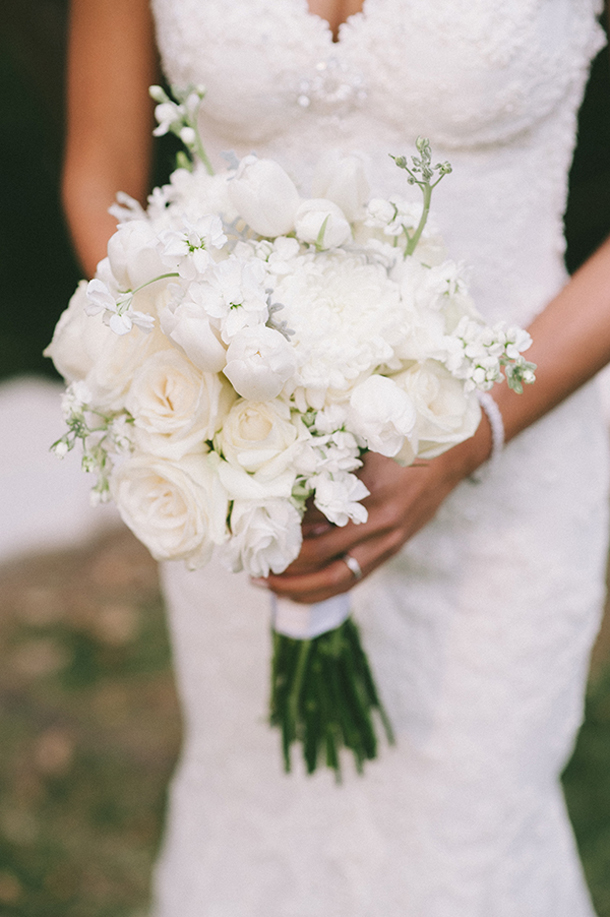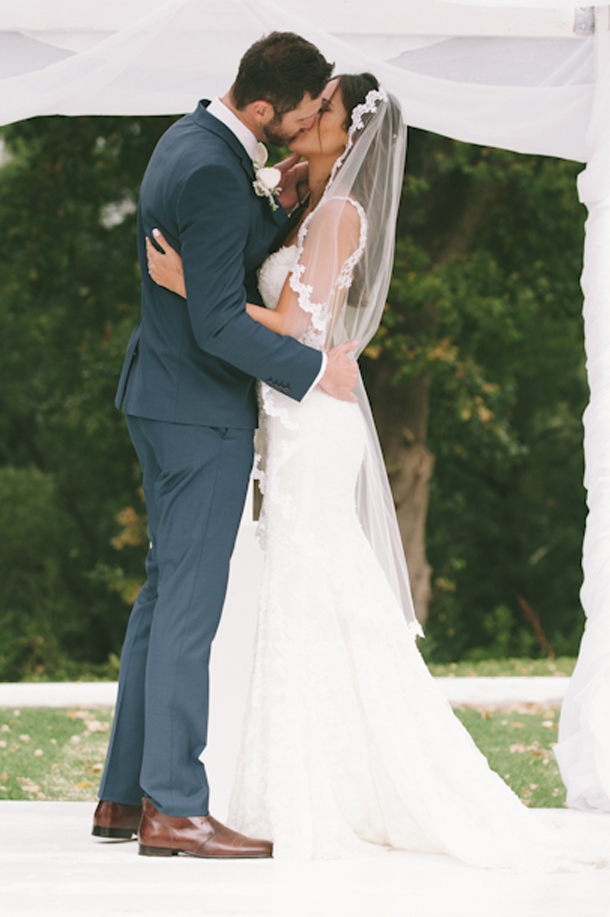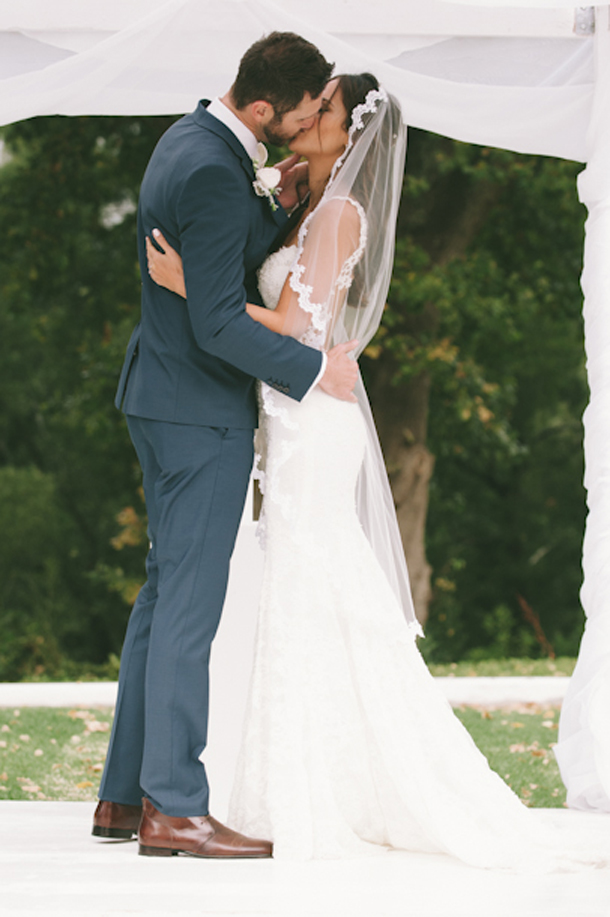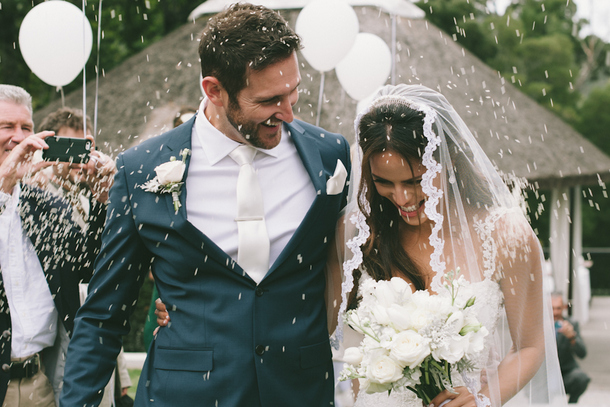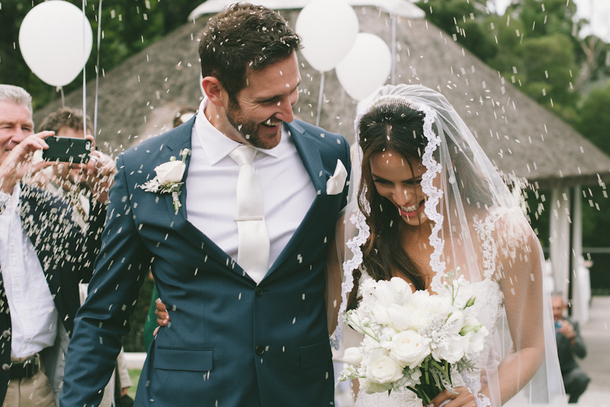 The Wedding in Three Words
SO MUCH LOVE
Wedding Style
I wanted a simple and elegant wedding with a rustic chic vibe to it. Pastels and lilacs were my preferred tones, accented with lots of earthy elements, like wine barrels, candles, exposed wood and fairy lights.
The Venue
The landscape is just breathtaking. We wanted a venue that would marry natural beauty, an understated sophistication and privacy.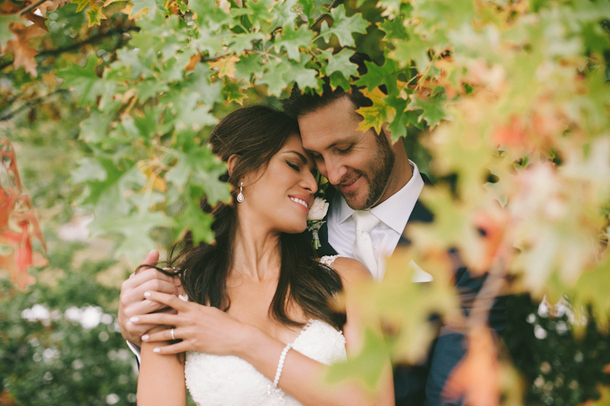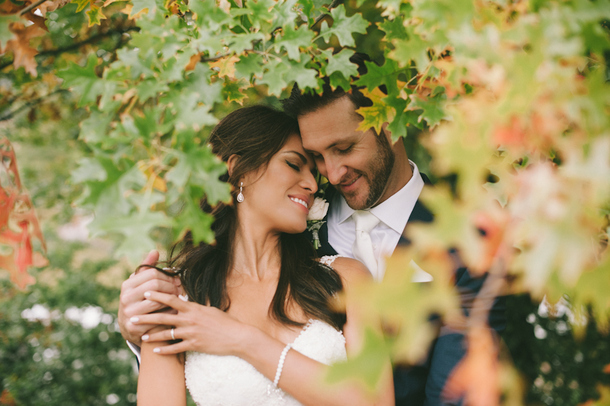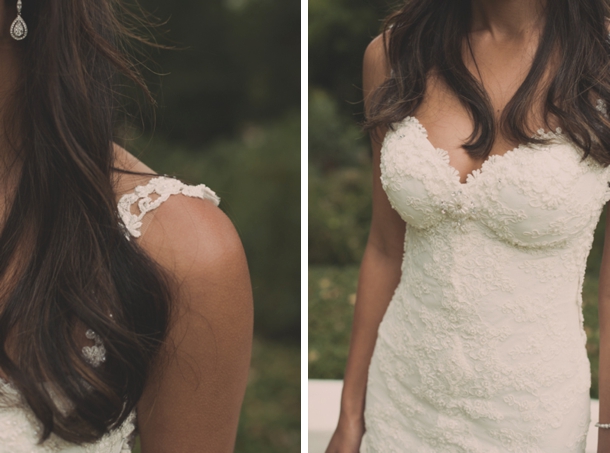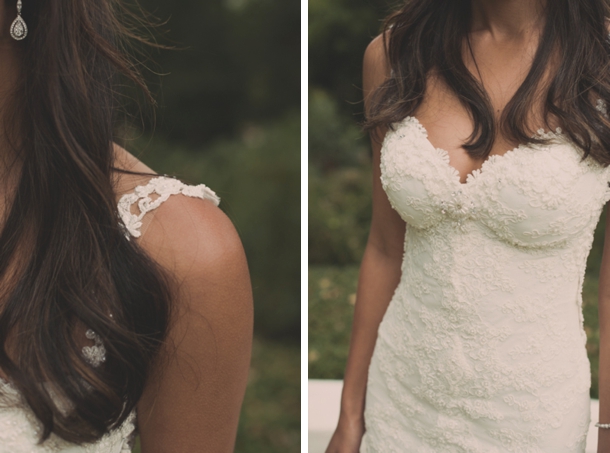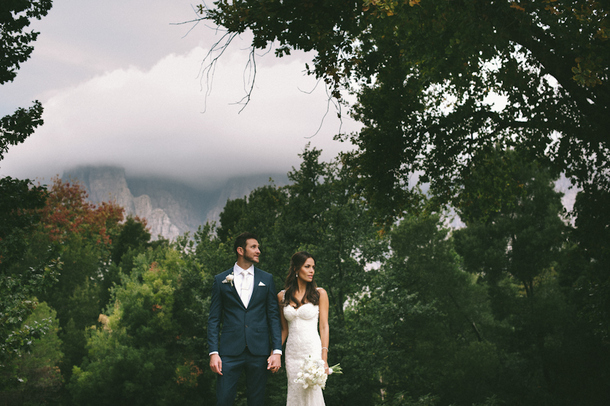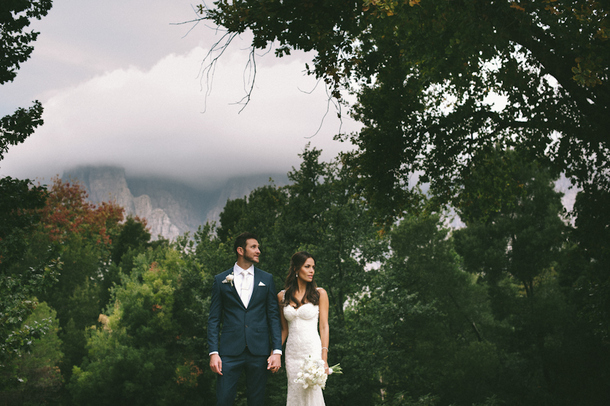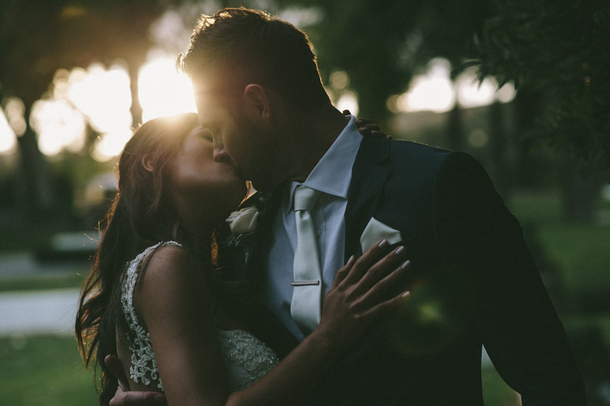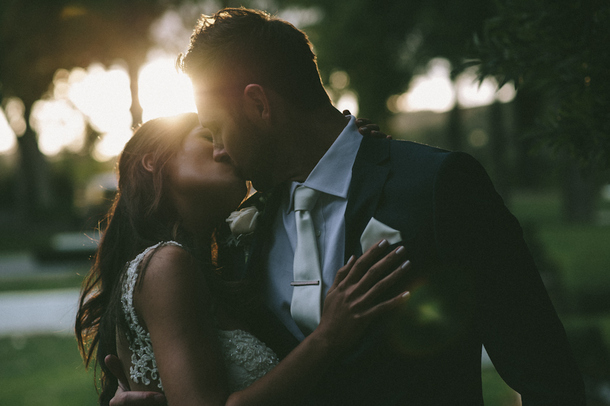 Wedding Details
Our ceremony was a bit unusual in a sense, where we made sure it was not focused on religion or too preachy. We wanted to convey a message more in line with the way we live life. It was spiritual, with elements of different religions and beliefs delivered brilliantly in a light and humorous way by Father Patrick. There was a lot of crying, laughing, hugging, kissing… emotions could be felt quite intensely, and it was a true reflection of our personalities and the way we live.
DIY Elements
My mom designed and made all my bridesmaids dresses, their silk robes, painted and embellished their personalized boxes (Go mom! She is amazing.) We bought all the linen napkins from Brazil, from a local artisan. I sourced the slops for the dance floor myself and paid wholesale price. I had my shoes custom made from a local shoemaker in Brazil, it was a real steal!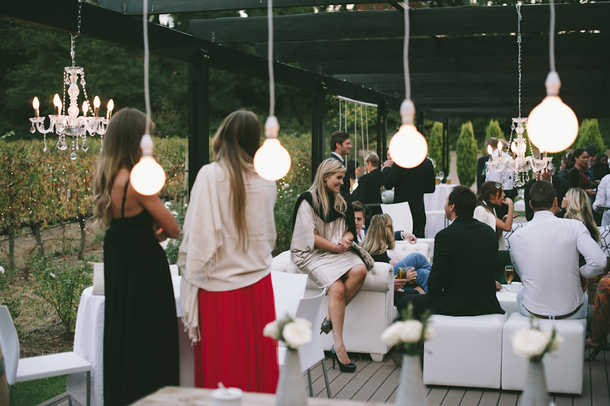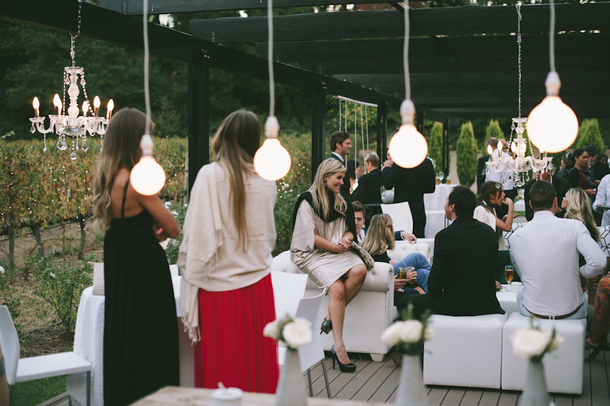 The Flowers
I am not very knowledgeable in the flower department, so I pretty much gave the wedding planners an idea of what I was looking for and what I absolutely did not like, and let them work their magic. They got it spot on! Neutrals and lilacs with a rustic, romantic and understated sophistication to it.
The Dress
I found it with Melissa, one of my bridesmaids, at Bridal Reflections in NYC. The dress had just arrived from the runway show, and it fit me like a glove – the craftsmanship is just absolutely stunning. I knew then I had found something special. The whole process was easy for me; after trying a few dresses I knew pretty much what I wanted and didn't want. Initially I was a bit torn between the design I chose and another one, but after some thought and some input from my friends it was a no brainer ;-)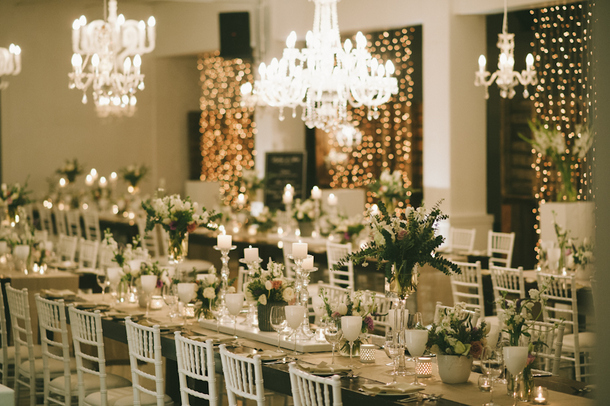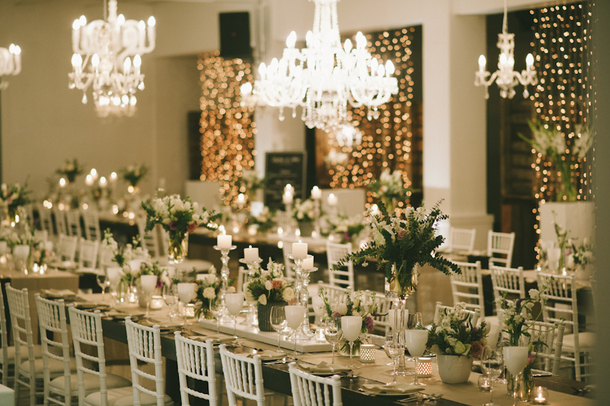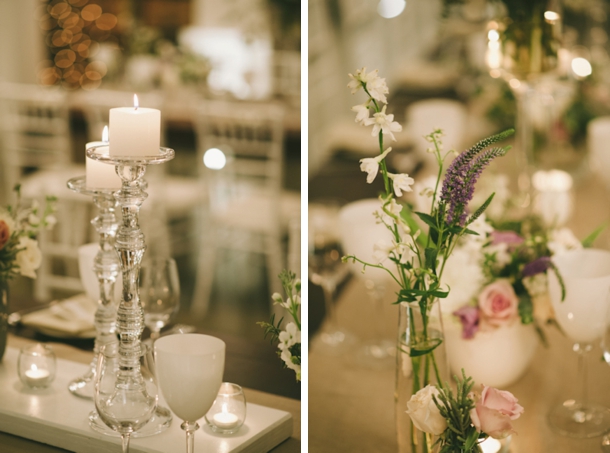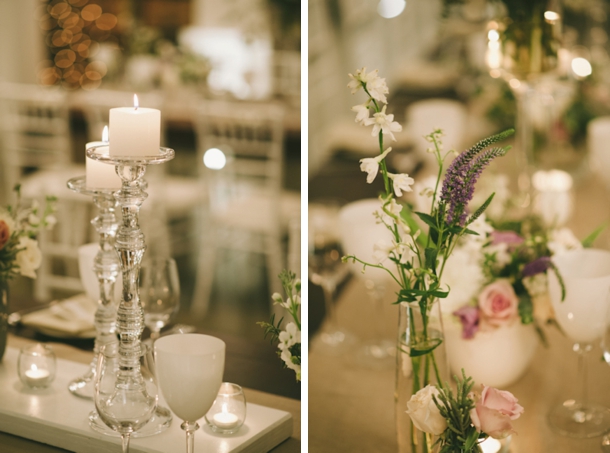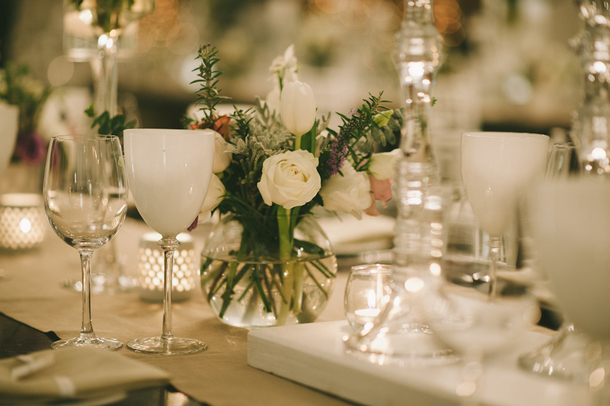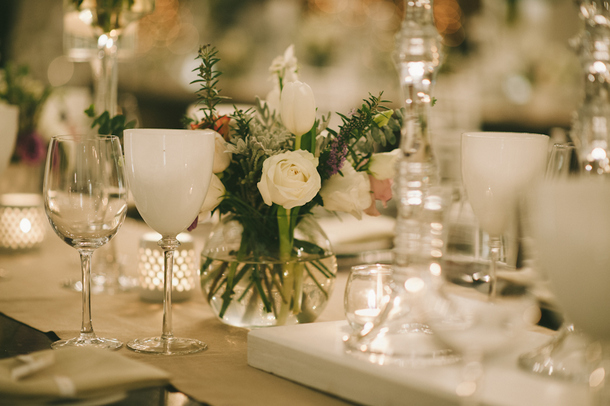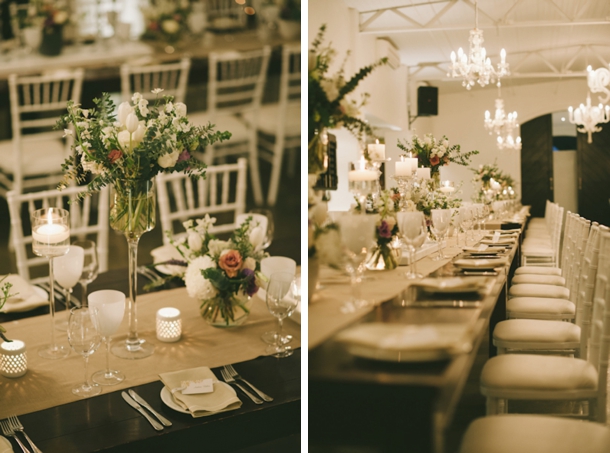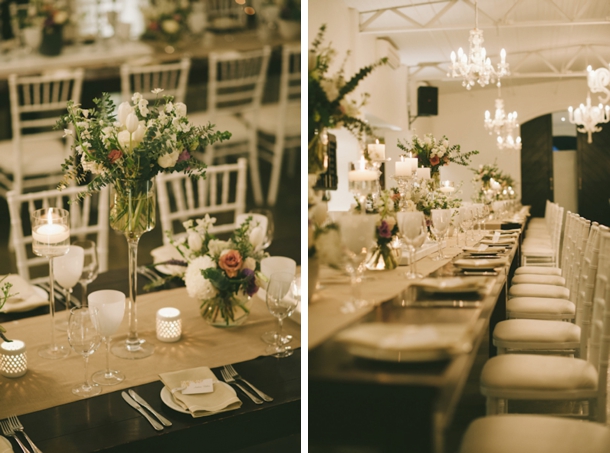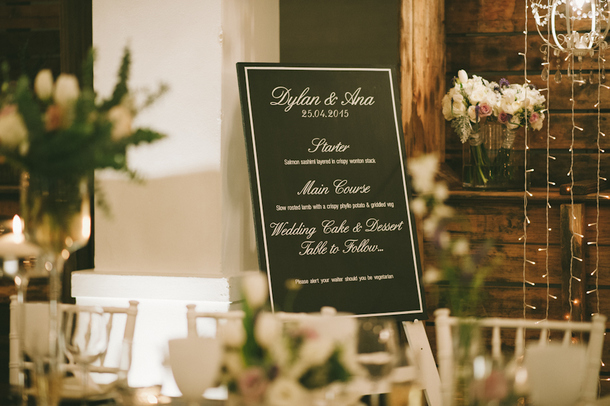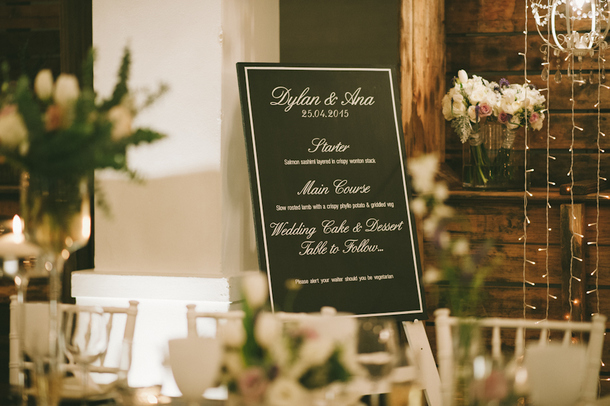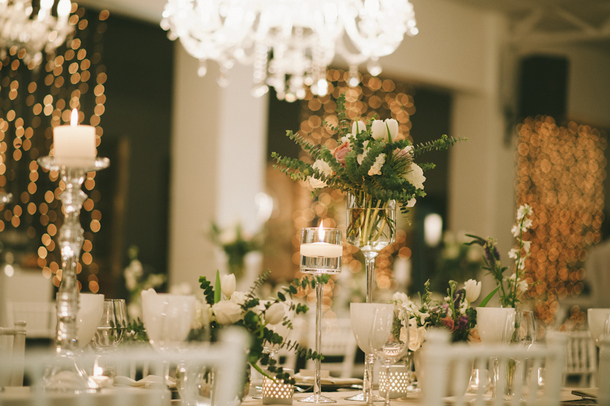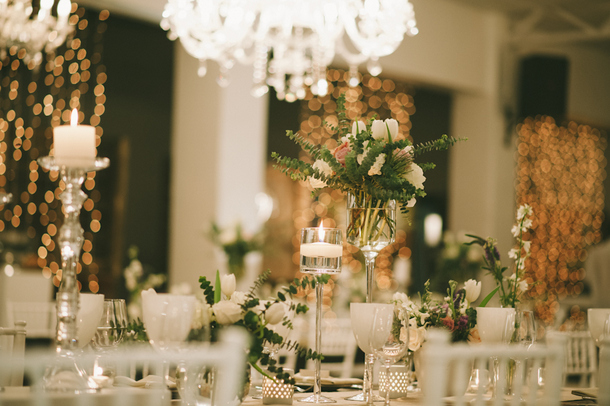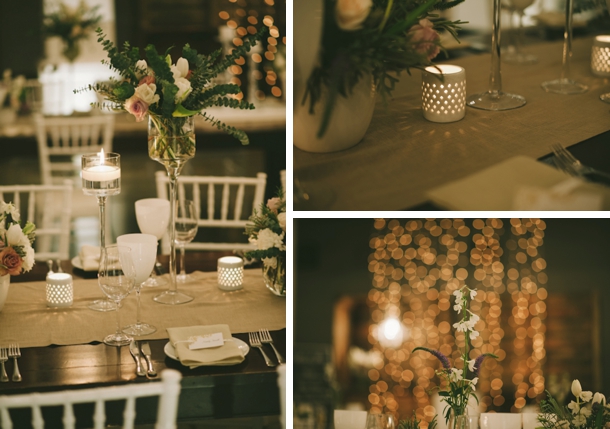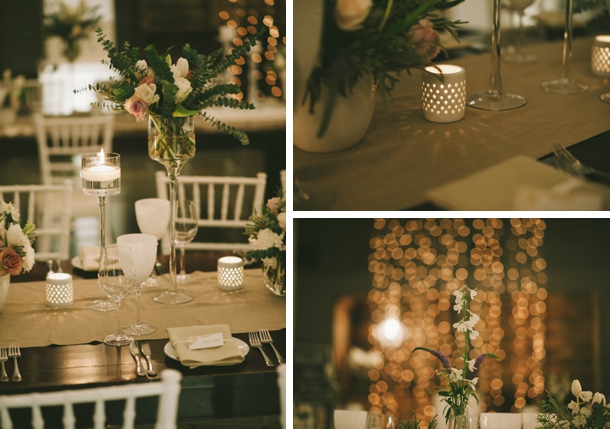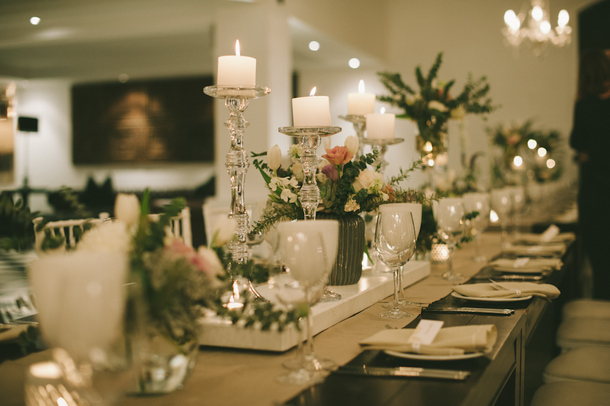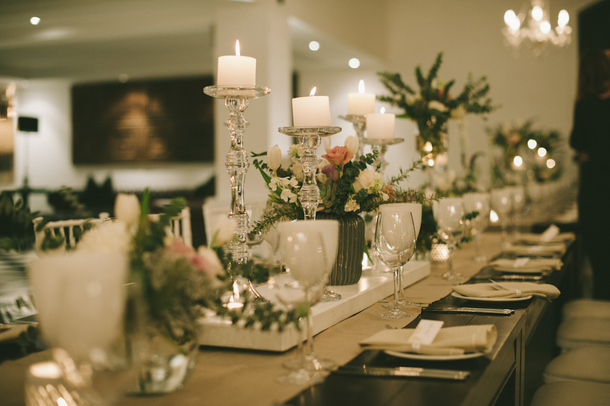 Memorable Moment
There were lots of incredible moments, one of them was during the speeches.. Everyone that spoke truly touched our hearts and souls, it was magical and beyond special to feel all the love and joy around us. We watched the DVD few days ago and had tears in our eyes reviving all of it again.
Proudly South African Details
Dylan is South African and I am Brazilian, so we tried to implement few aspects of our cultures into the wedding, mostly with food and music, but we are world citizens at heart so there was a little bit of everything!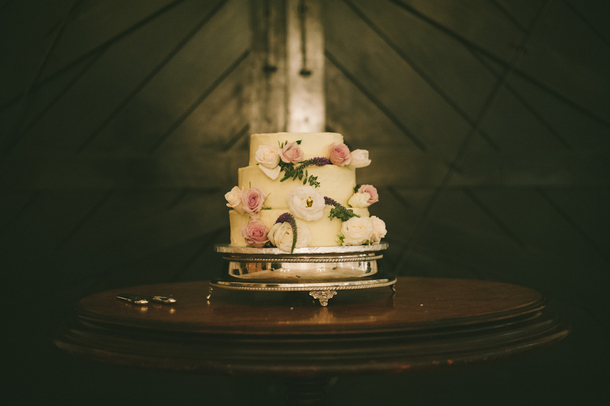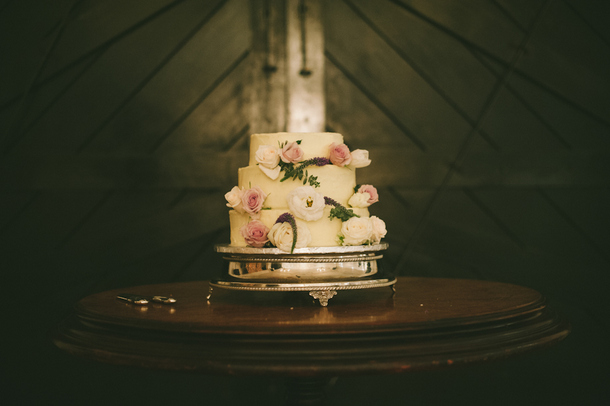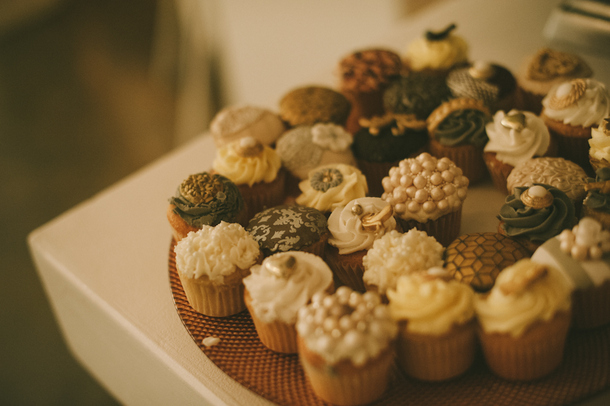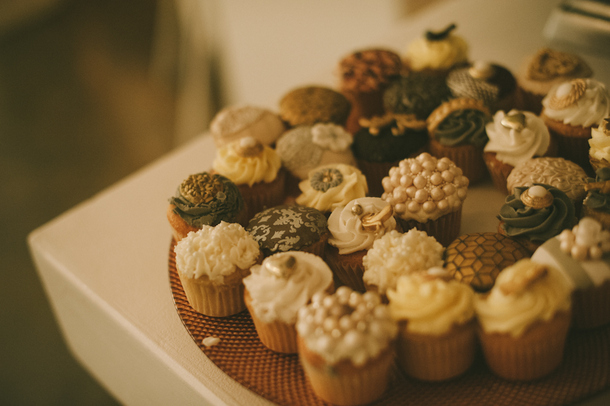 The Honeymoon
We are going to Turkey this year for three weeks! We are not a conventional couple per se, so we planned it together and I organized everything ;-)
Advice for Future Brides & Grooms
Enjoy and appreciate the journey till the big day. It shouldn't be about breaking your bank and worrying about impressing people, this is the time to celebrate your love with the people that truly care for you. It should be one of the happiest times of your lives, and once the day arrives, breathe in every minute of it, it goes so fast!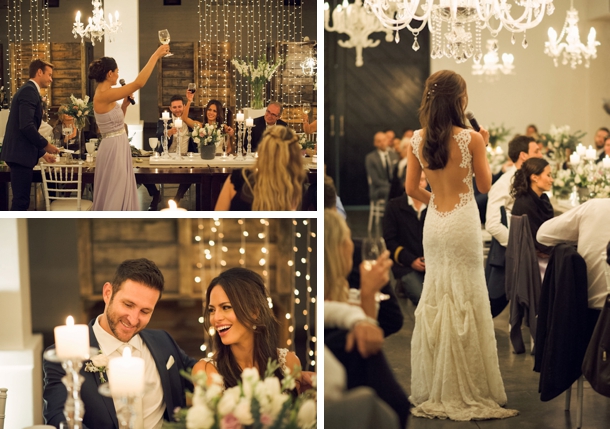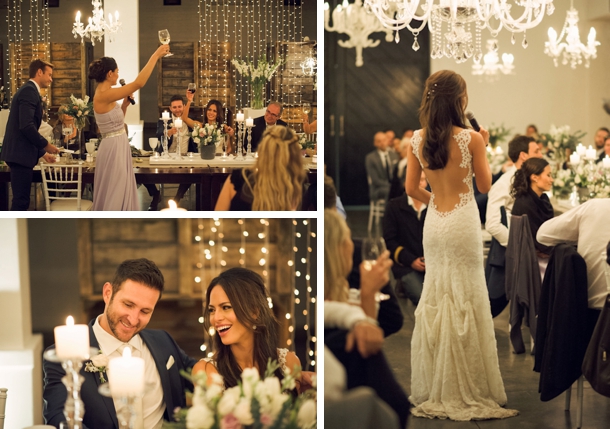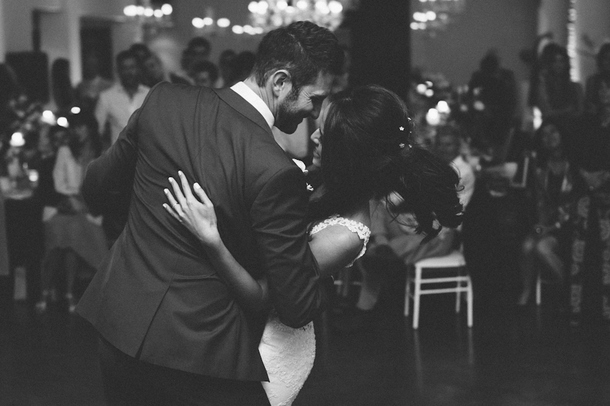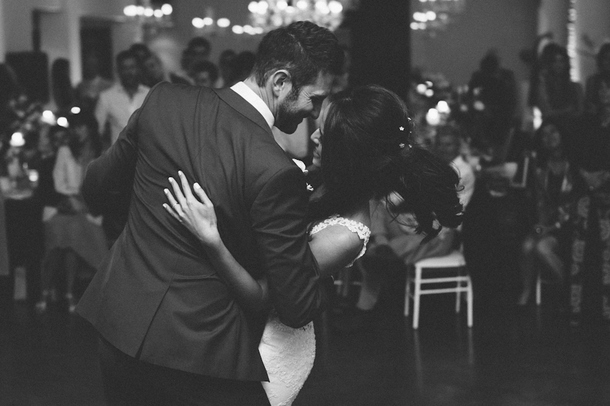 You can see more from this wedding on the DNA Photographers blog.
SERVICE PROVIDERS
Venue: Molenvliet Wine Estate | Catering: Annalize Buchanan | Photography: DNA Photographers | Co-ordination, flowers, decor & stationery: Viktoria Jackson at Evention | Videographer: Alex Fynn | Cake: Moosh Bakery | Bride's dress: Galia Lahav | Hair & makeup: Dawn Jacobson (bride); Tracey & Eva (bridesmaids & mom) | Bridesmaids' dresses: Ana Marcia Cunha | Groom's attire: River Island | DJ: Shaun Westscott