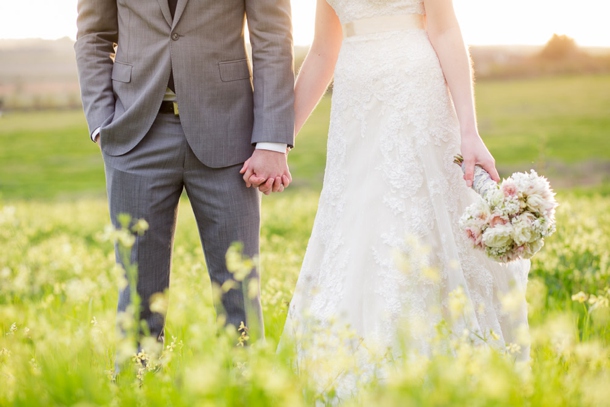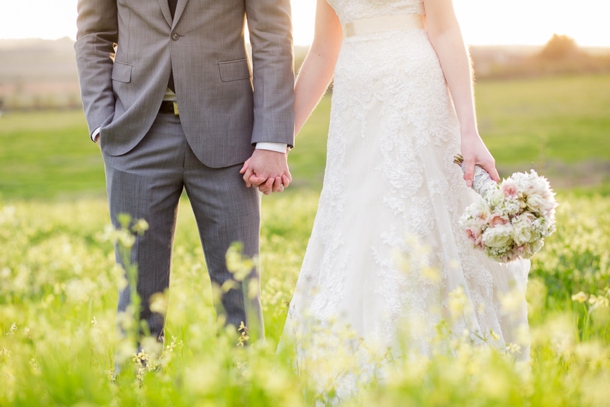 Hello lovelies! I am rushing to catch a plane to Cape Town as I write this, so no big spiel from me this morning. Suffice just to say that this is a really gorgeous wedding! And that the pics from Illuminate Photography certainly speak for themselves, as do the happy faces of bride, groom, bridesmaids, guests… So much prettiness and happiness and pastel goodness in one place! Enjoy :)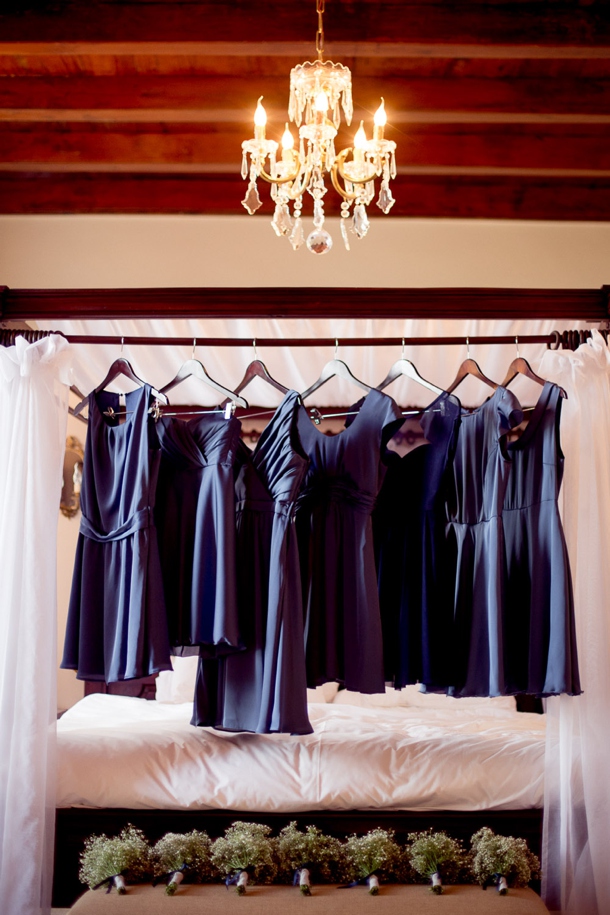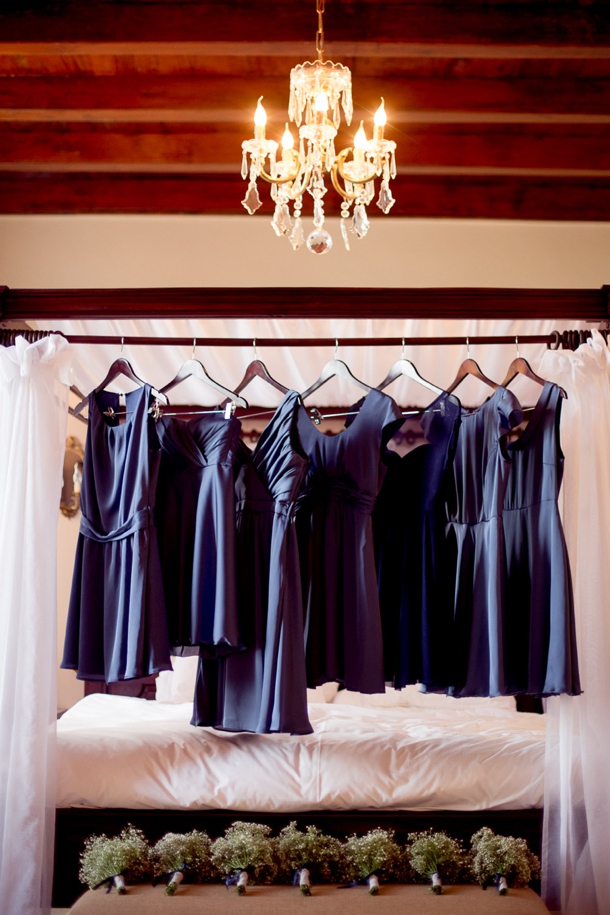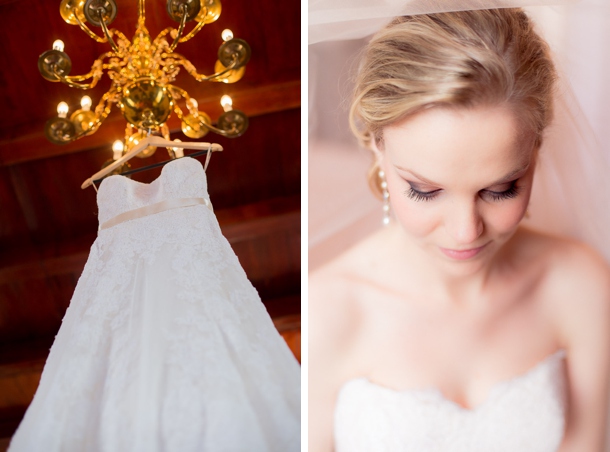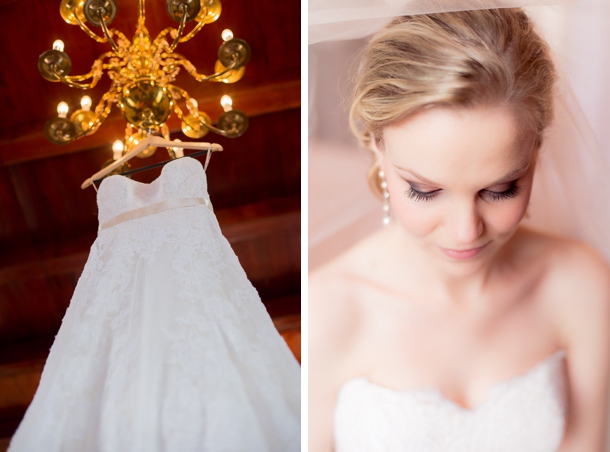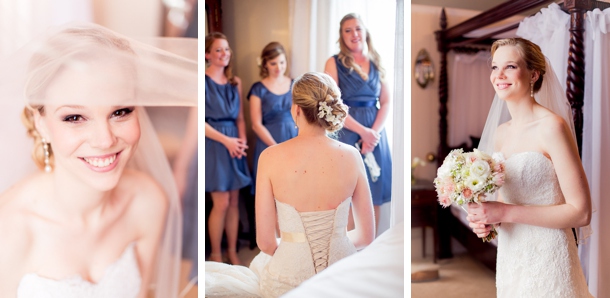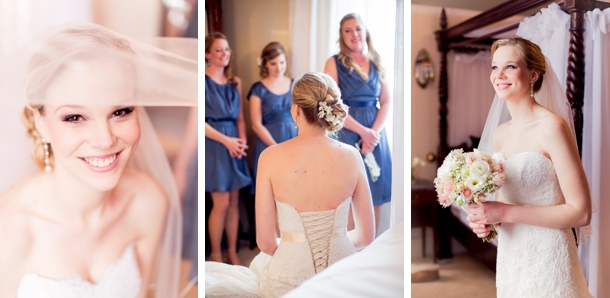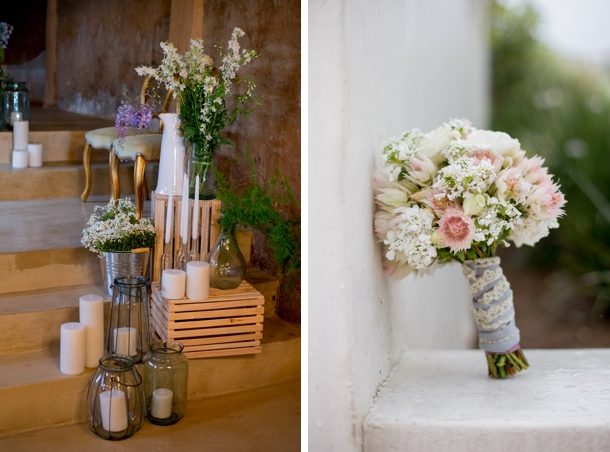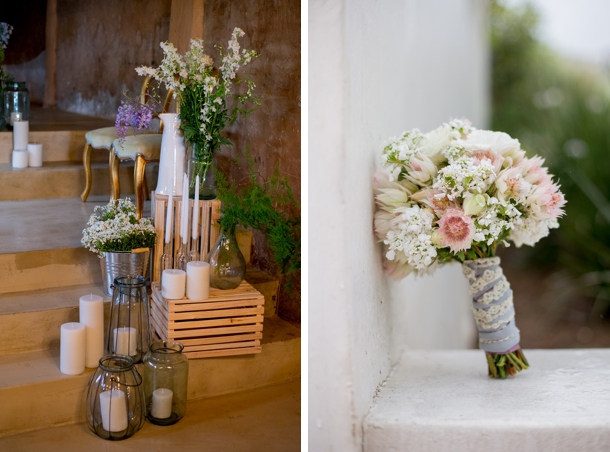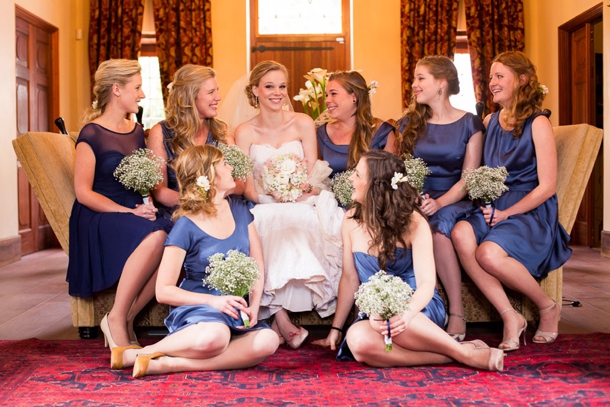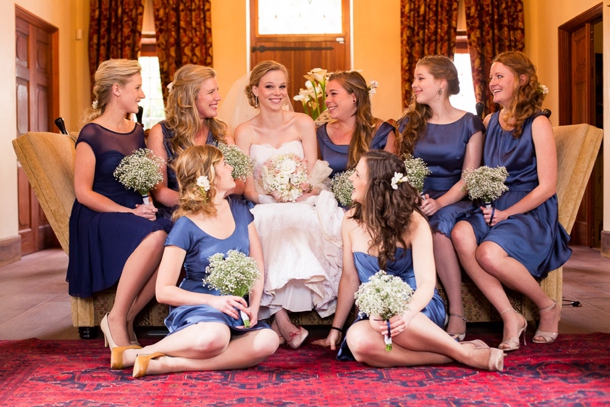 Here's what the lovely bride had to say:
Nick and I can't actually remember he first couple of times we met (although there's even a group photo somewhere of us on the same hike!) but the time that counted was on a week away in Bainskloof with a few mutual friends. It was the best kind of holiday: hiking, swimming in the river, jumping off waterfalls (not me!), reading, board games, fires, singing and guitar strumming, good friends… that sort of thing. I remember noticing Nick early on – you know, tall, dark, handsome, funny, etc. A friend even pointed him out to me with a raised eyebrow. We connected properly a few days in – we got involved in some conversation about suffering in the world (so romantic). I remember that chat as a kind of window-glimpse into his character – I noticed a real depth, humility and honesty. After some clumsy flirting, a lot of Facebook messaging and a bit of social engineering to get us to a couple of events together, he invited me to dinner. And I sang in the car all the way home after he asked :)
The proposal involved a very early morning wake-up. Nick asked me at 5.30am if I wanted to go on an adventure (I said yes, the first of two that morning!). He blindfolded me and bundled me into the car. One bumpy car trip and a blindfolded piggy back later, I opened my eyes on a secluded little beach to see the sun rising over the sea, picnic and champagne off to one side near some penguins, and Nick getting down on one knee.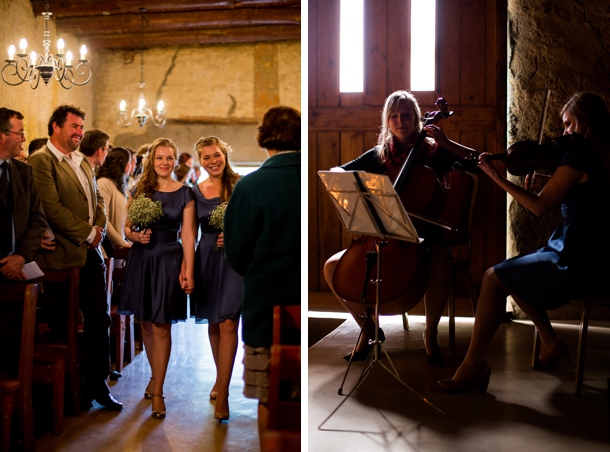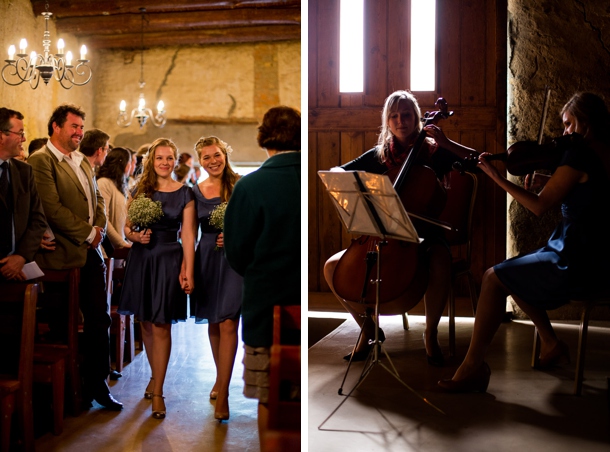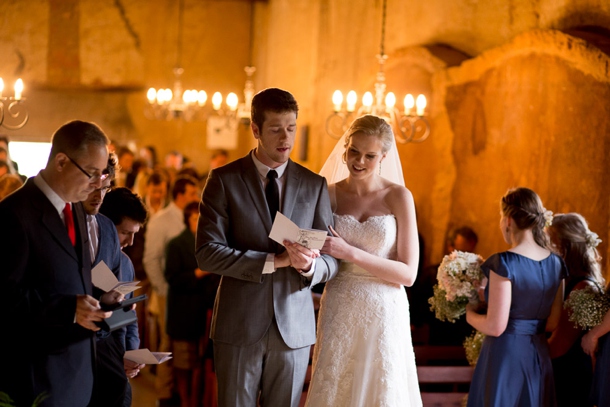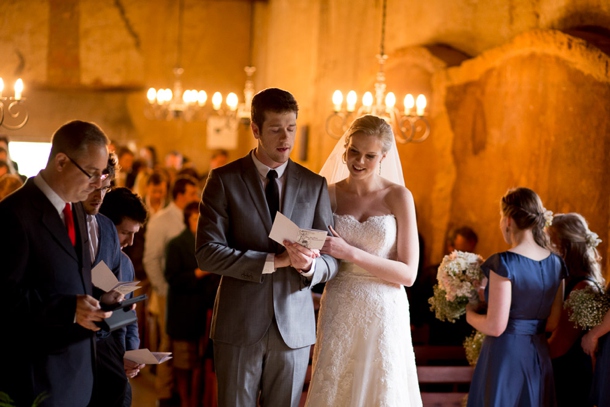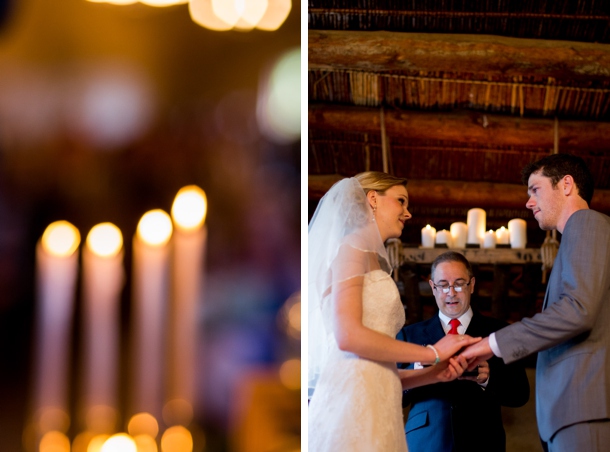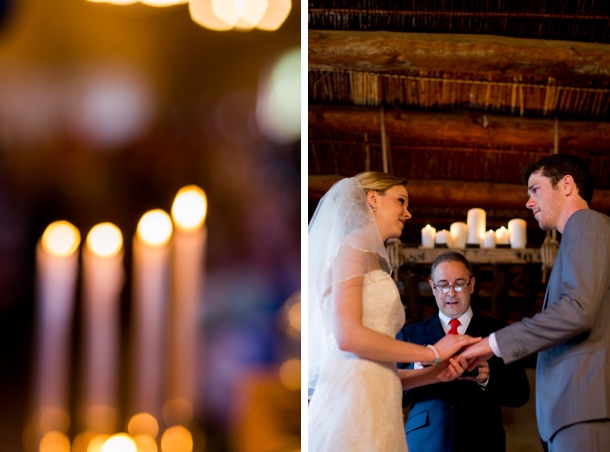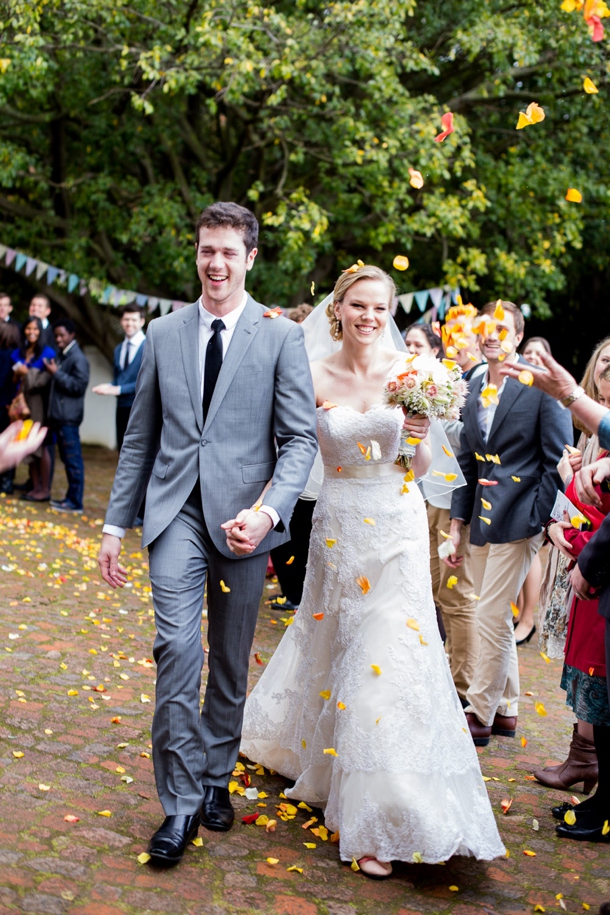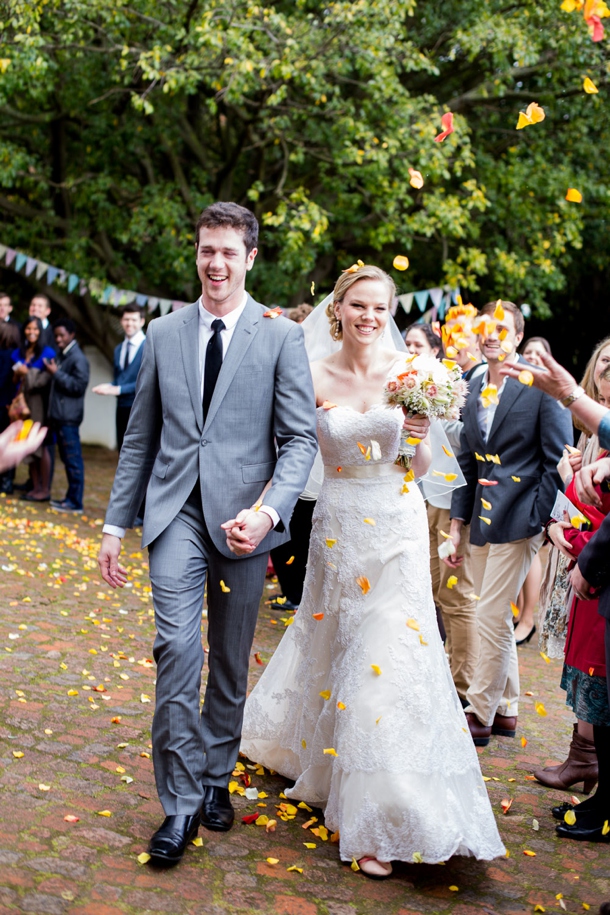 We had a vague "theme" in mind of a Hundred Acre Woods with pastel colours and lots of wildflowers, and some other similarly indefinite ideas. What was wonderful was being able to think and daydream and then watch as these different strands came together and blossomed under the creative guidance and management of the brilliant Annegret from Sitting Pretty.
We were ridiculously lucky with our venue. We had checked out dozens of venues and I was beginning to feel the first inklings of Wedding Stress when we found Diamant Estate. My mom and I knew it was the one as soon as we walked in, and Nick fell in love with it as well when he saw it later, to my relief! Not only was this venue BEAUTIFUL, weather proof (we had snow on the mountains on our wedding day!) and super organized, but the manager was just brilliant and an absolute pleasure to work with. Having such fantastic service providers enhanced our wedding planning experience greatly.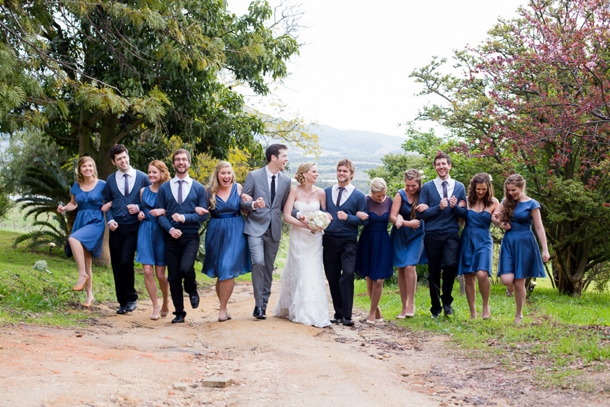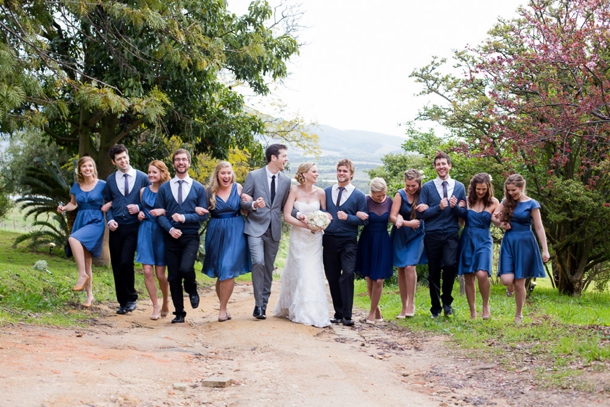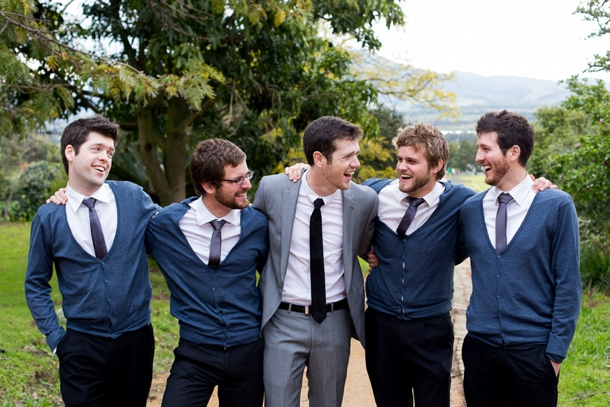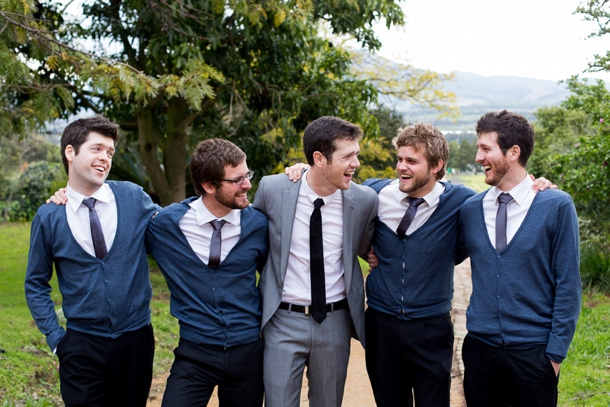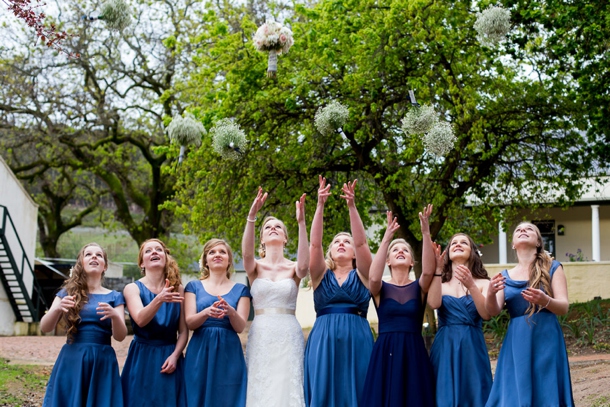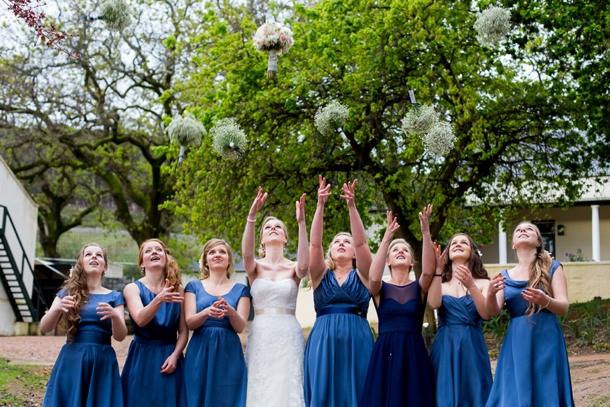 The people were the highlight. I think the thing we were most excited about before the wedding was the prospect of having all of our favourite people together in one place – and for such a joyous occasion! Our friends and family were really incredible in the whole wedding build up, and people got involved in such wonderful and meaningful ways. Nick's mom and brother, both ridiculously talented artists, drew the sketches for our wedding invites; my cousin baked the gorgeous wedding cake; friends played me down the aisle on violin and cello and another friend led the worship. We have a lot of exceptionally talented musicians in our friends and family, so one of the unique ideas we had for our wedding was to set up a kind of informal jam space for people to come and bring a song after dinner once everyone was in a jovial mood. We had a jazz quartet playing during dinner and they just left their instruments there with an open invitation for people to come and play. It was absolutely wonderful and exactly what we'd hoped for. The groom himself even got up near the end of proceedings to play a couple of songs!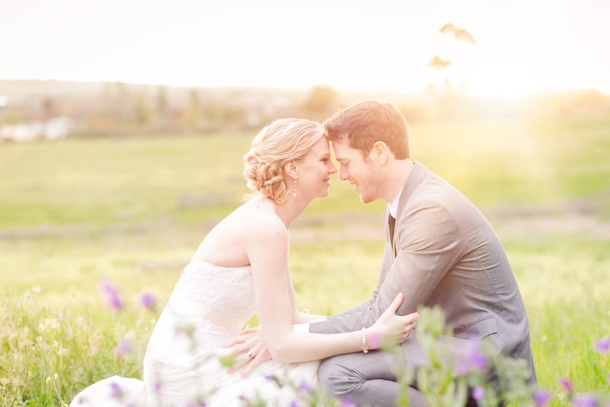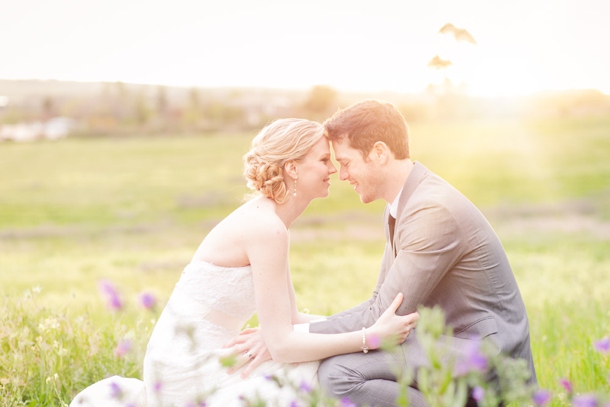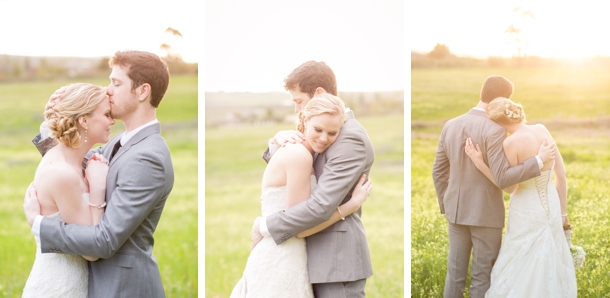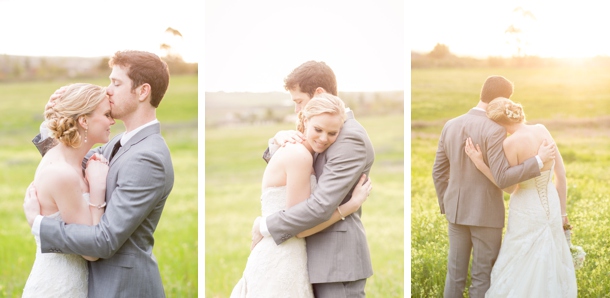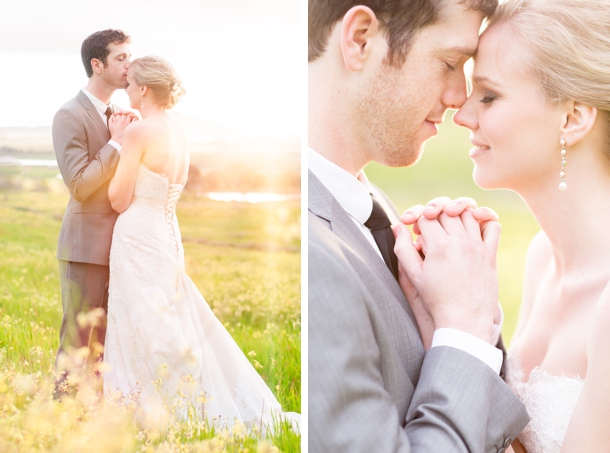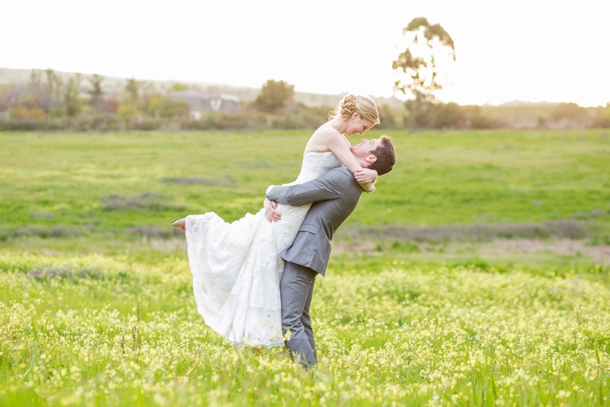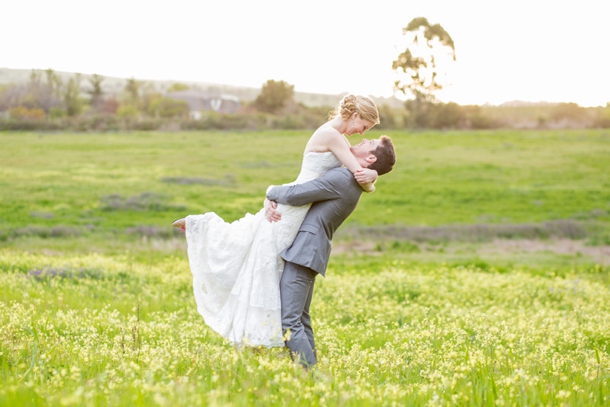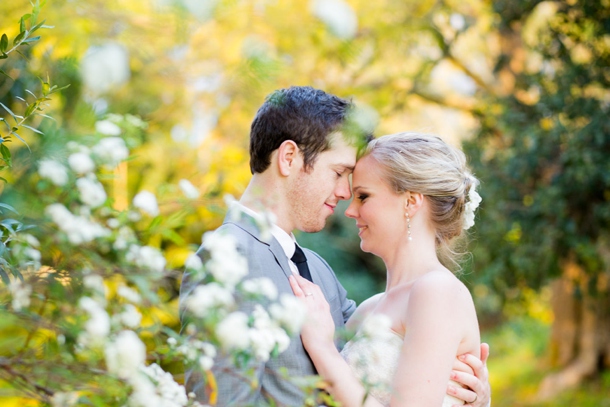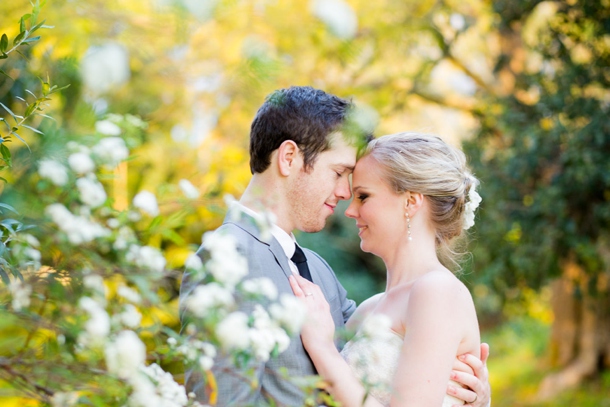 Another detail which we will be enjoying for many years to come was the idea to set up five empty wine bottles with "1 month", "1 year", "5 years", "10 years", and "20 years" written on them and an open invitation for guests to write a short message for us to open and read on those specific anniversaries. One month in and it was so special to read people's messages (more than one simply read "so…how was it?" Wouldn't you all like to know!).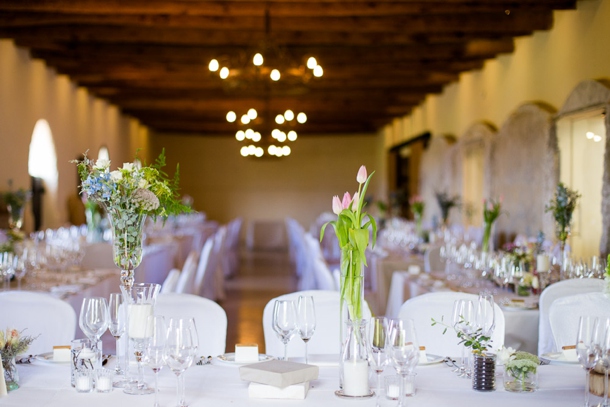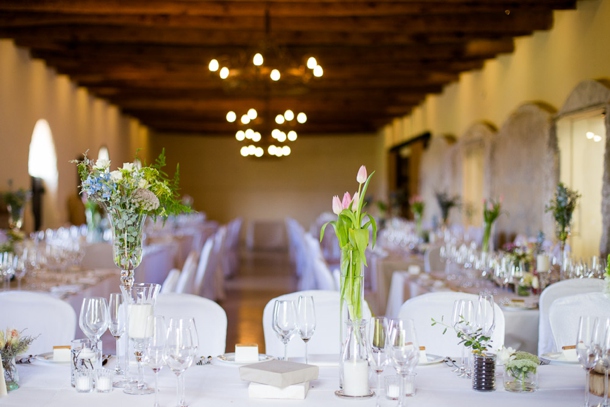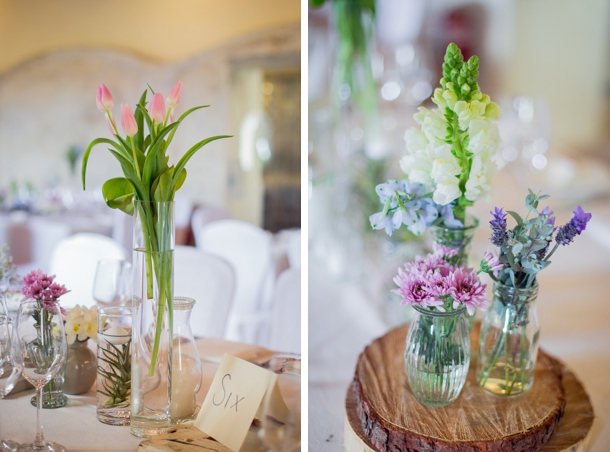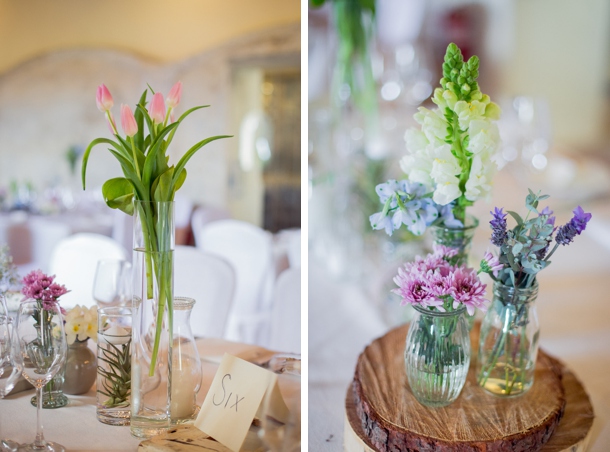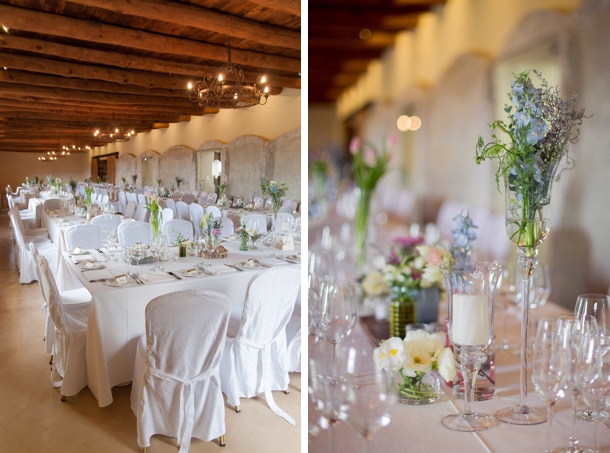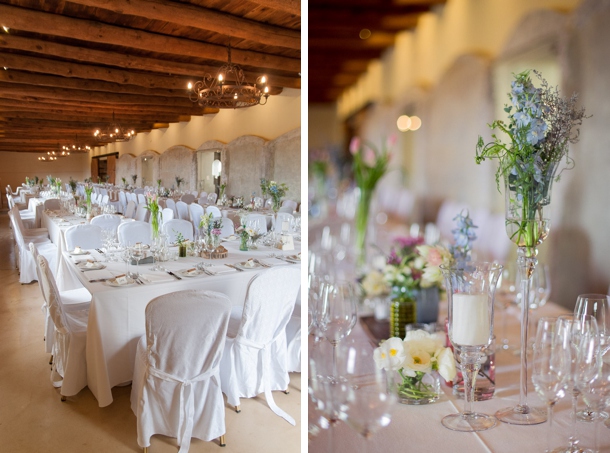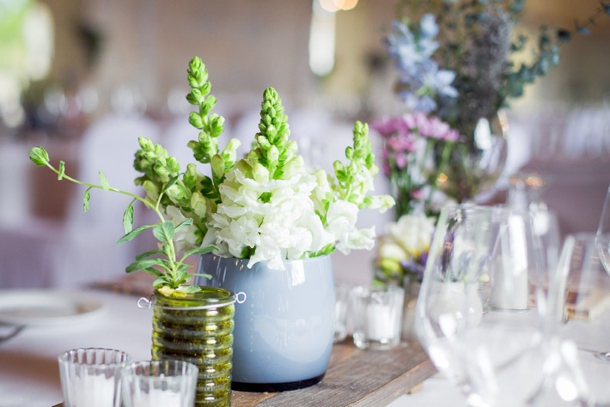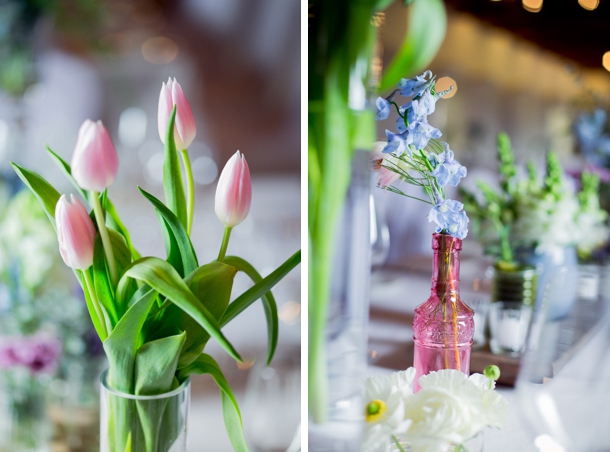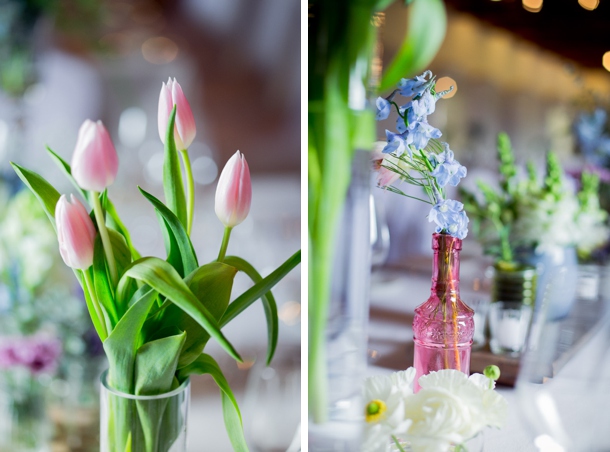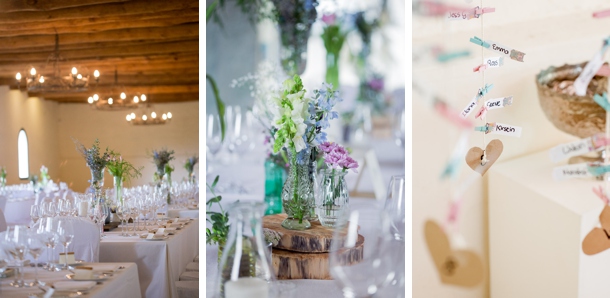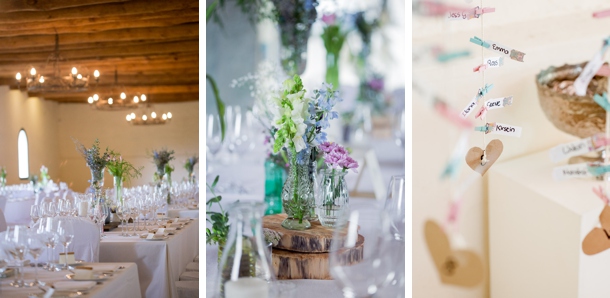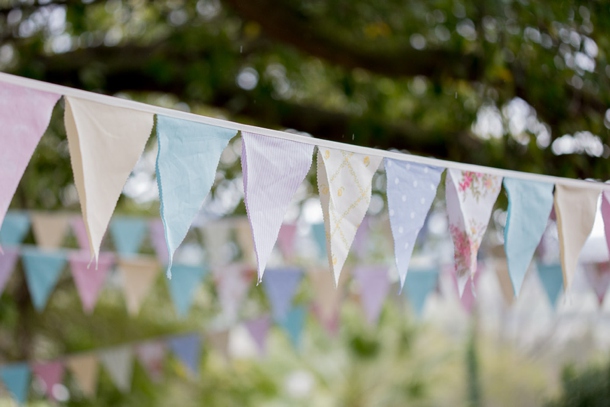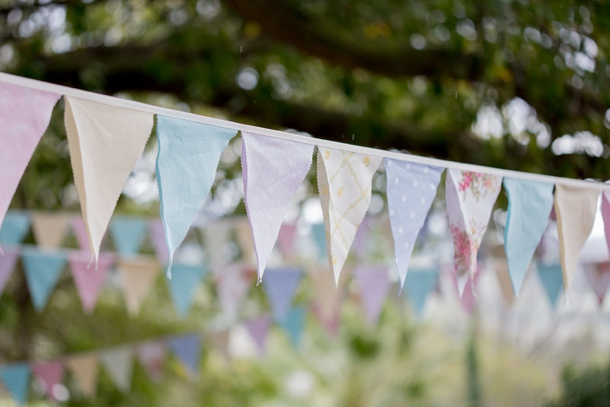 My advice to future brides is to relax, enjoy and feel the love! We tried to take as much pressure off ourselves both in the build-up and on the day as possible, and it really paid off. We are, admittedly, quite laid back folk – and we know it's almost impossible not to stress out a bit when planning such a big event – but don't lose yourself or your partner in the process! Keep having dates which are not wedding related, keep laughing (at yourselves) and try to remember that marriage is so, so much more than just a day. Thinking back now, the wedding build up was a really special time- I think we learned a lot about each other in this time and strengthened other relationships as well. I'm so grateful to have such fond memories of this time!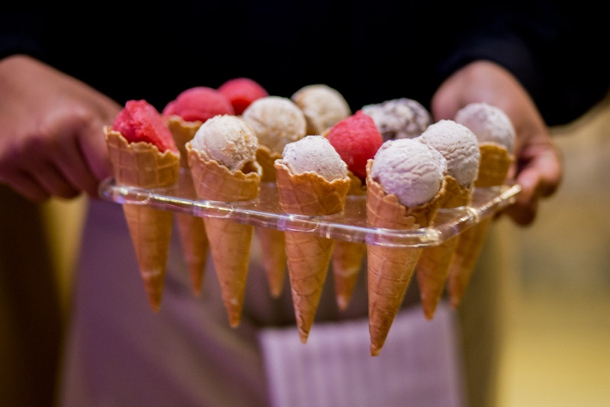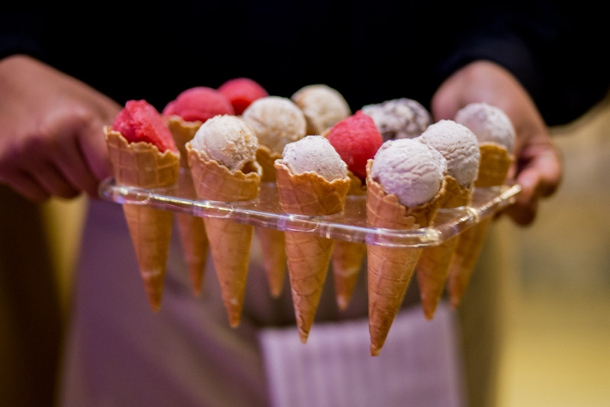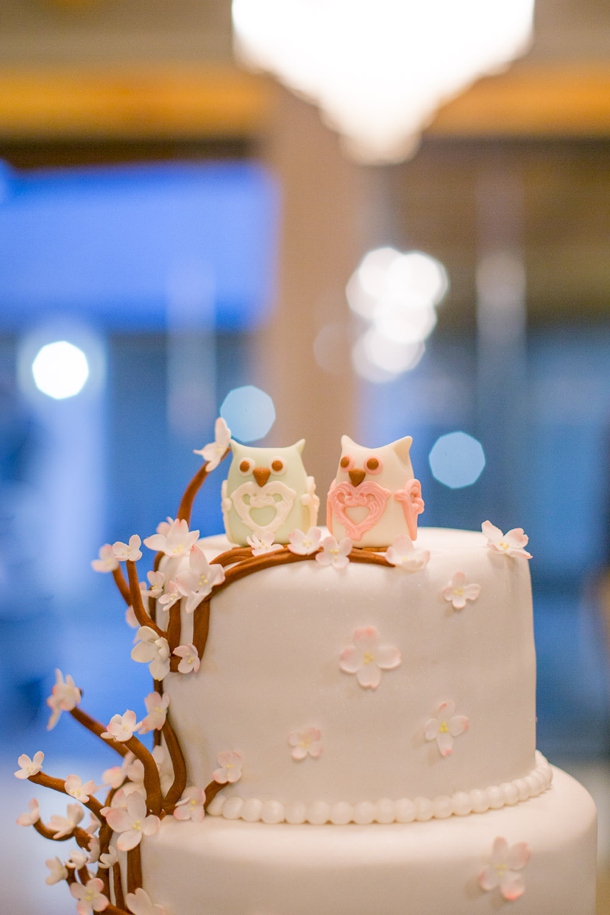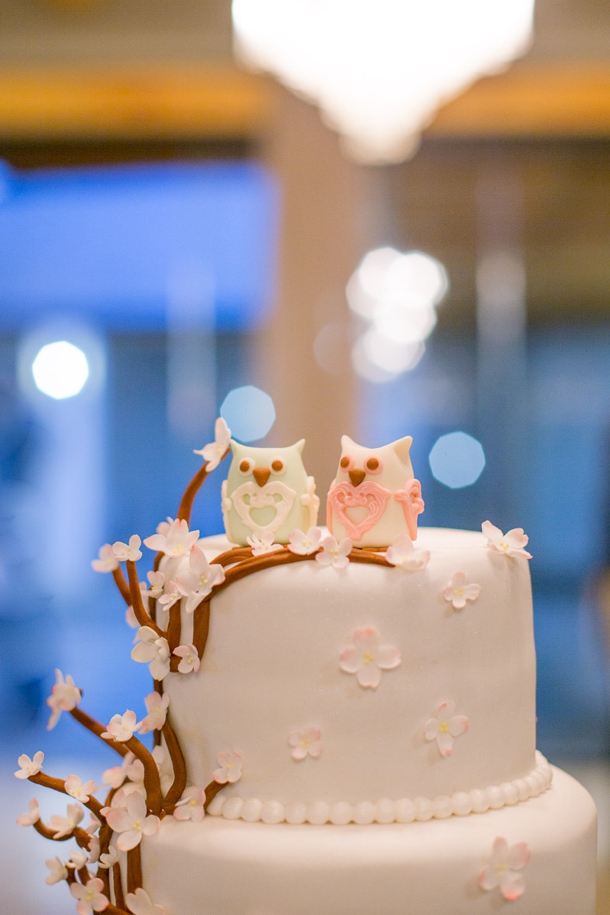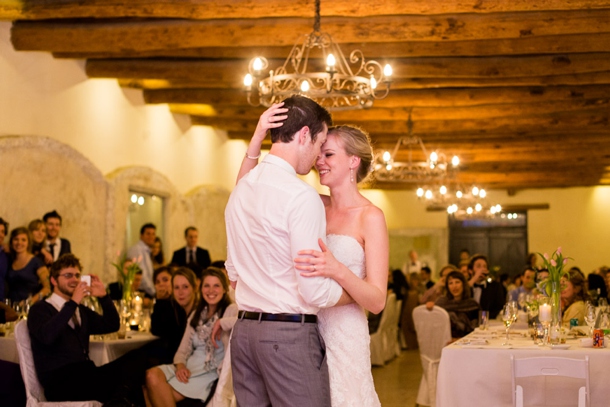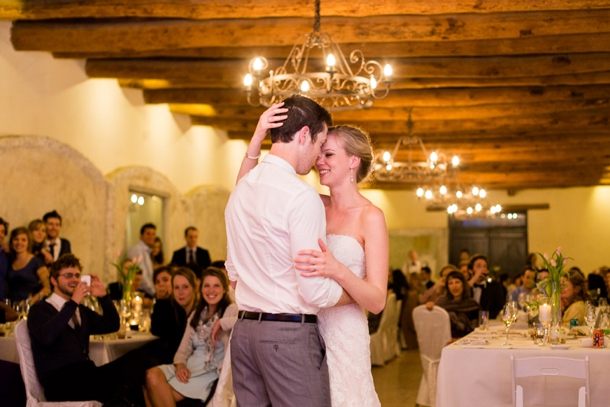 Thanks so much Nick and Suz – wishing you a wonderful life together! And a huge thanks to Tabitha Mee of Illuminate Photography for sending this over – head over to her blog for more.
SERVICE PROVIDERS
Venue: Diamant Estate | Catering: Salt and Pepper Catering | Photography: Tabitha Mee and Jana Enslin | Flowers & decor: Joy Proctor for Joy de Vivre Event Design Boutique | Cake: Sugar Coated Raindrops | Bride's dress: Maggie Sottero | Hair: Vintage Vanity | Makeup: Erin Ismay