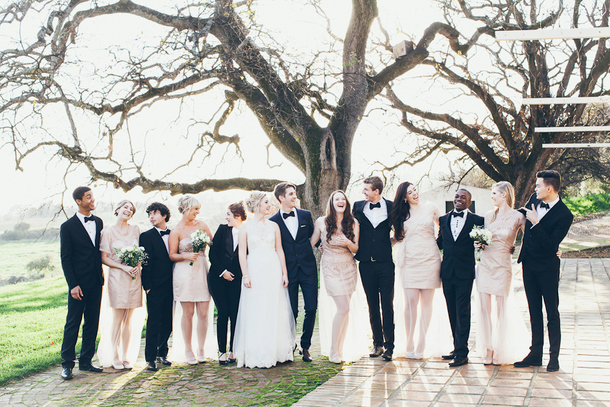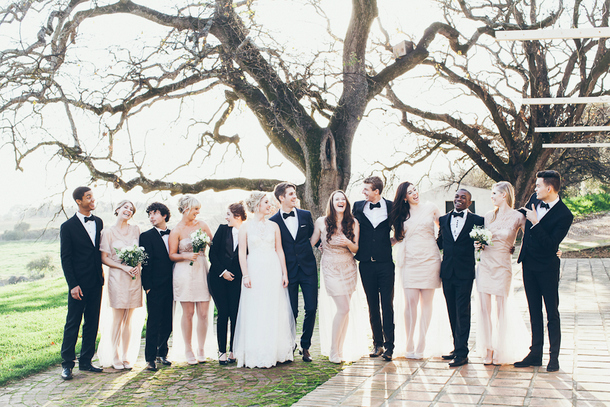 With Valentine's on its way this weekend, I can't think of a better time to share this beautiful wedding with you all. I first spotted the gorgeous bridesmaid portraits on Fiona Clair's newsfeed, and was blown away (as I always am by her images) by how fashioney and yet how warm the pictures are. The rest of the wedding is just as wonderful – a classic, red rose motif combined with soft blush, the most spectacular illusion lace wedding dress, a very chic groomsmaid alongside all the dapper guys, and a wedding in a stone chapel under a bower of blooms. If romance were a wedding, this would be it.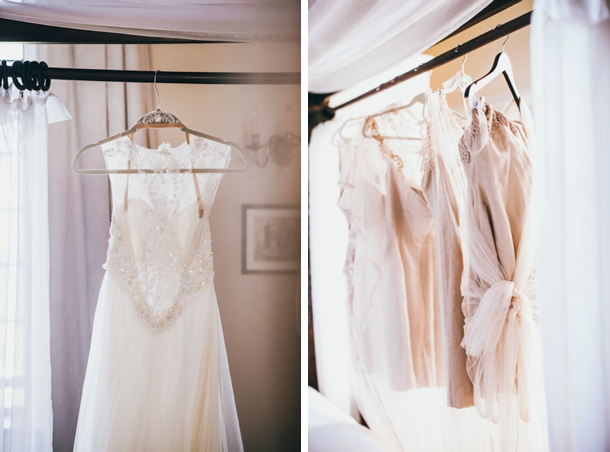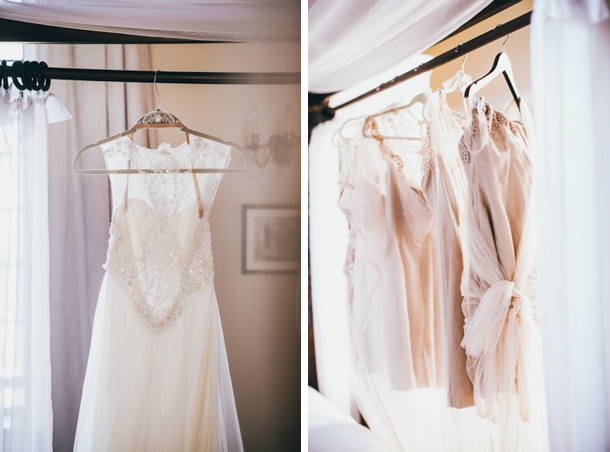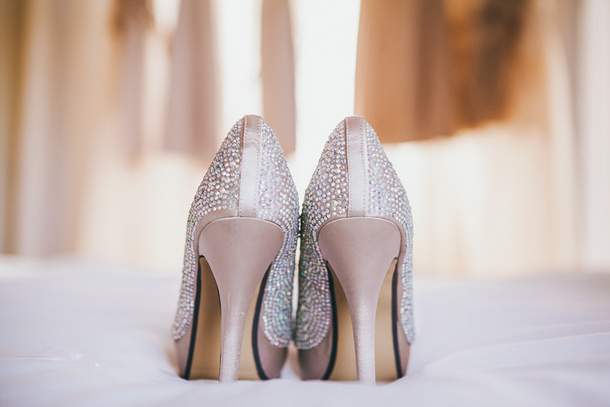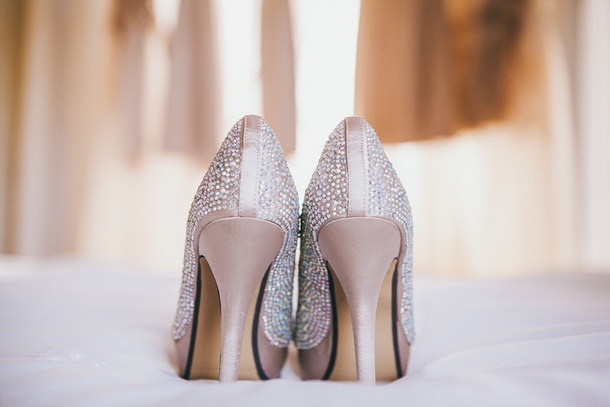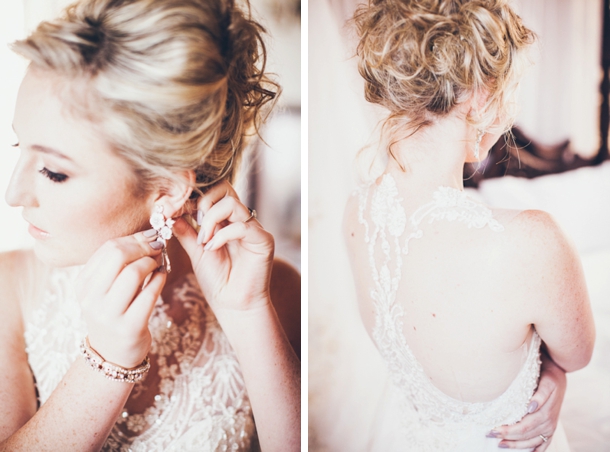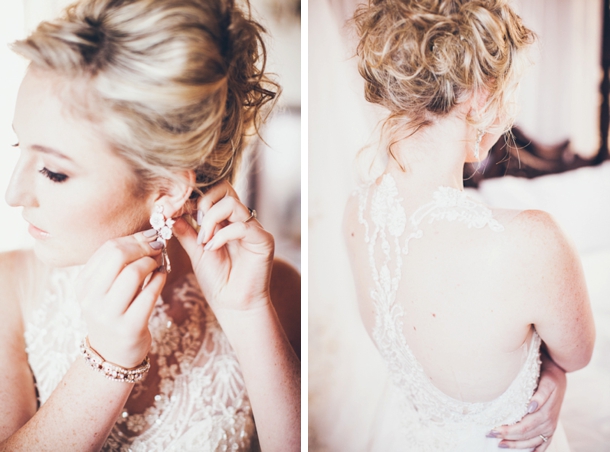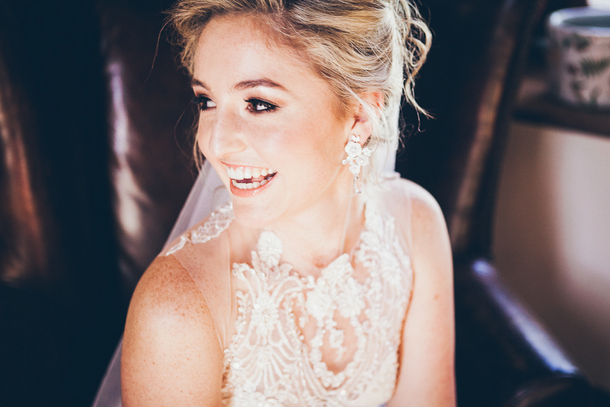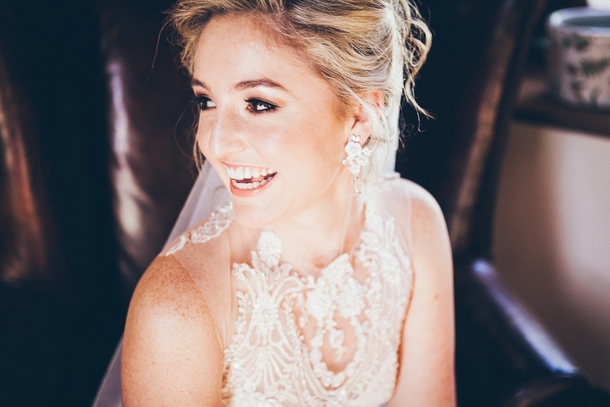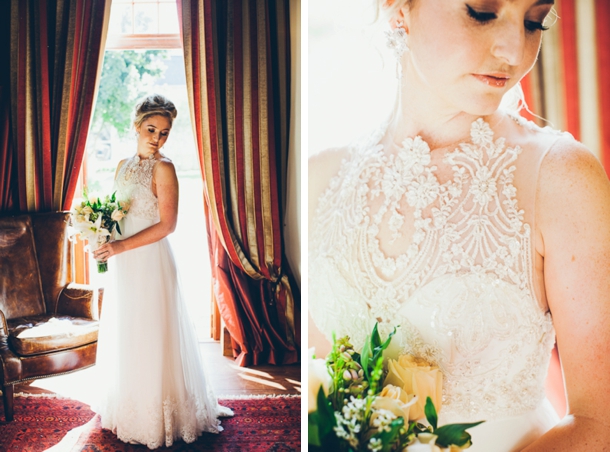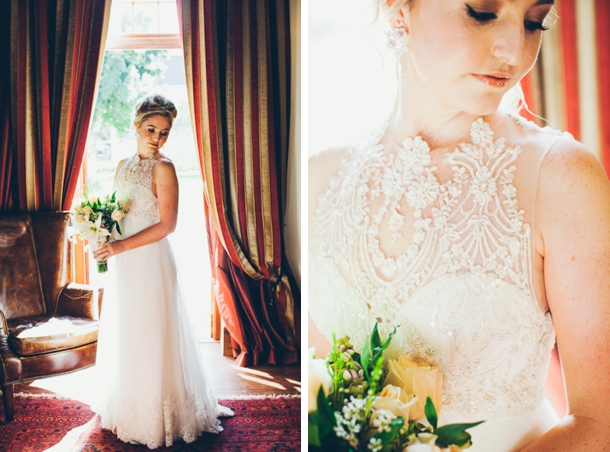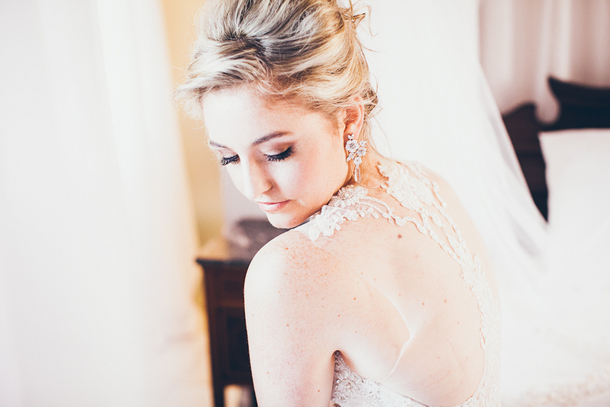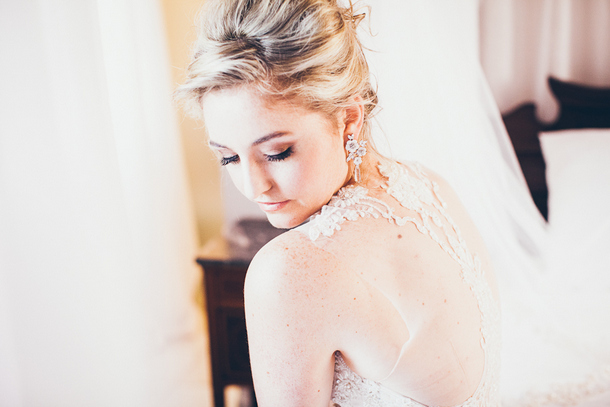 Love Story
We met through mutual family friends at Christmas time. I was lonely because it was the first (and only) year I was adamant about not joining my parents in the Kalahari for the festive season. A very classy man walked into the room (Matt) and I was immediately allured. We ended up being seated next to each other at the Christmas table and Matt, as polite as he always is, kept pouring me red wine before serving himself. He then started showing interest after we had some quirky banter going. We got along like a house on fire and ended up in the jacuzzi together – that night we had our first kiss.
The Proposal
We got engaged on my 23rd birthday. On the morning of my birthday, we drove to my parents' house to join them for a birthday brunch at home. When we arrived, Matthew blindfolded me and led me from the car upstairs to my room. He closed the door and took the blindfold off – my room was filled with my most favourite thing – red roses. There were buckets and kettles filled with roses and when I looked up, my roof was filled with gold balloons. It was so romantic. He then dropped down on one knee…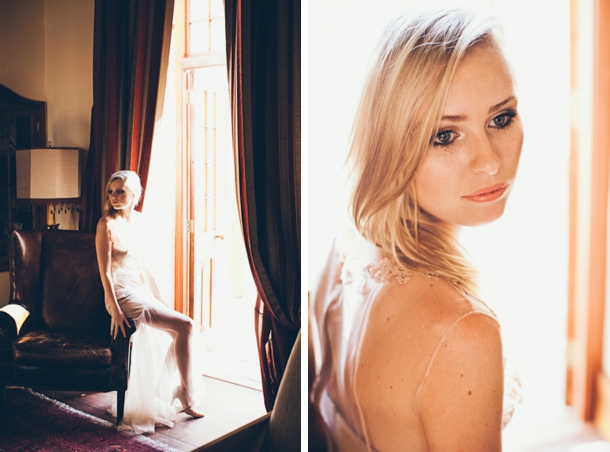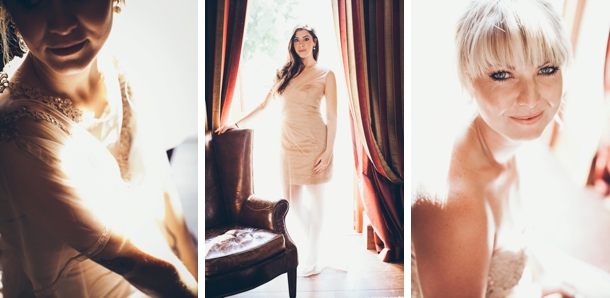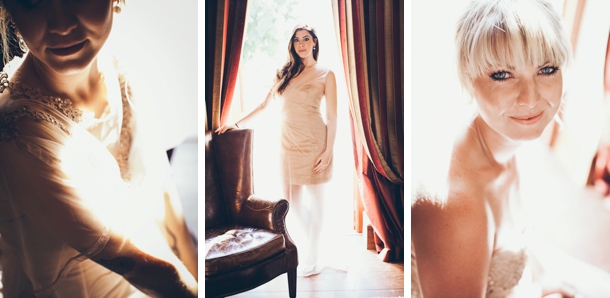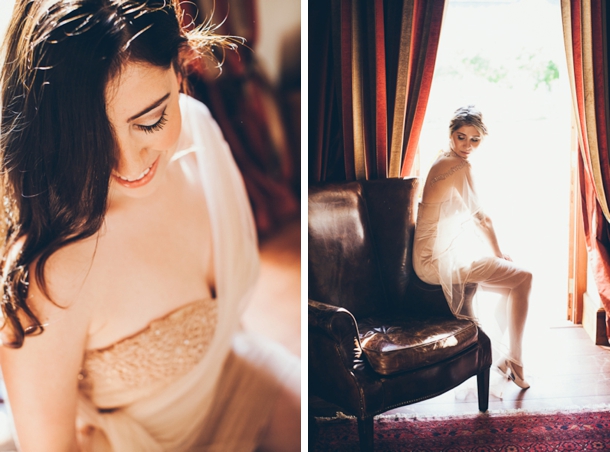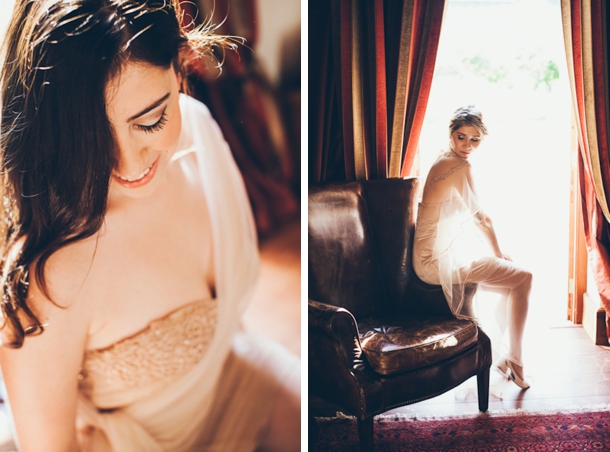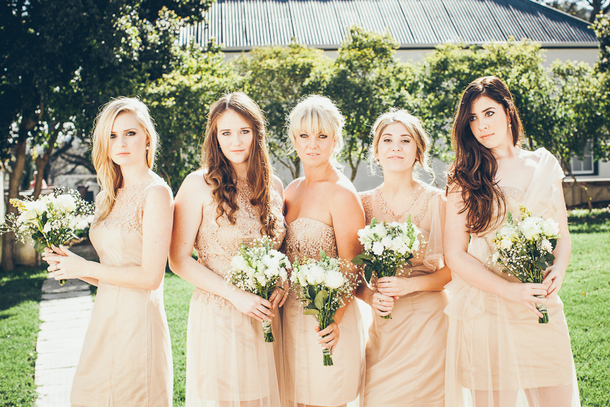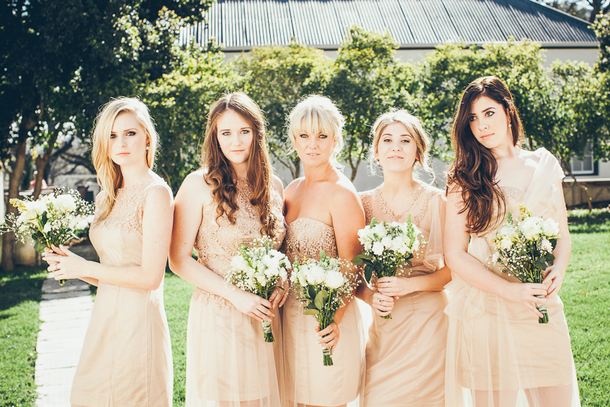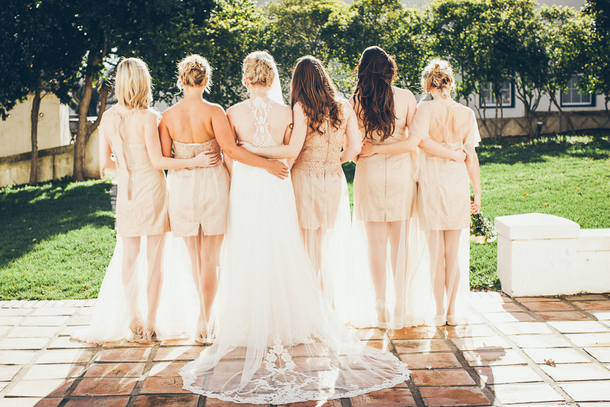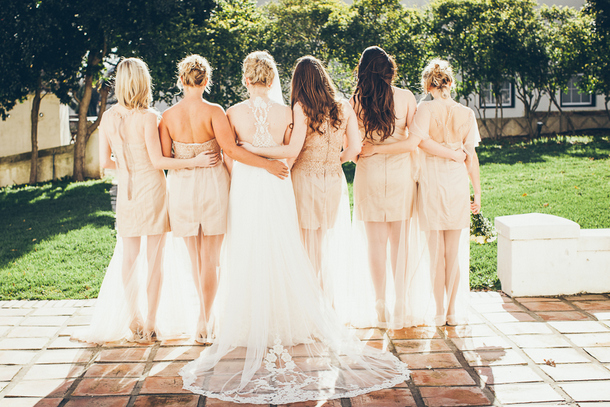 The Venue
Choosing a wedding venue was easy. We fell in love with Diamant Estate the moment we arrived. The romance was in the ruins of the old chapel and manor house – masterfully restored historic structures offering class, comfort and above all else, character. The reception was held in a building which was erected over three centuries ago.
Wedding Style
For an August wedding, we wanted to introduce warm colours. The theme was blush and gold – but we ended up replacing the "blush tones" with dark red roses on the tables to make it more romantic and timeless. My interest is in fashion and Matthew is quite a formal guy. We both wanted something elegant, classy and timeless.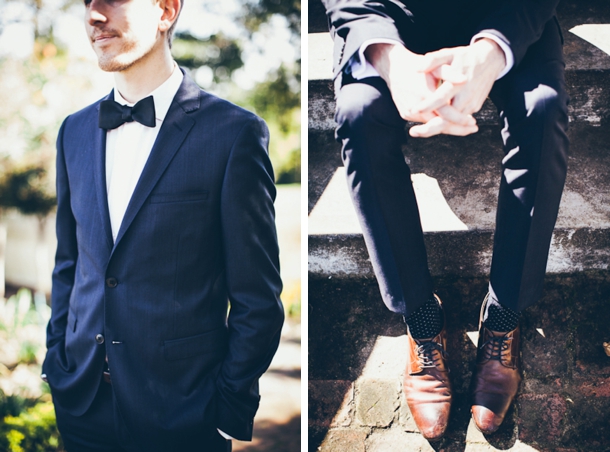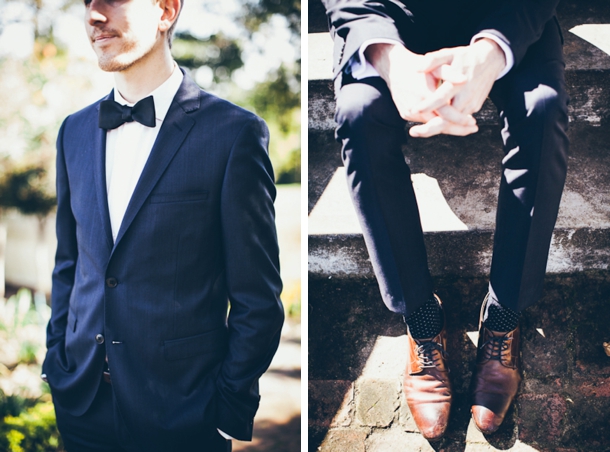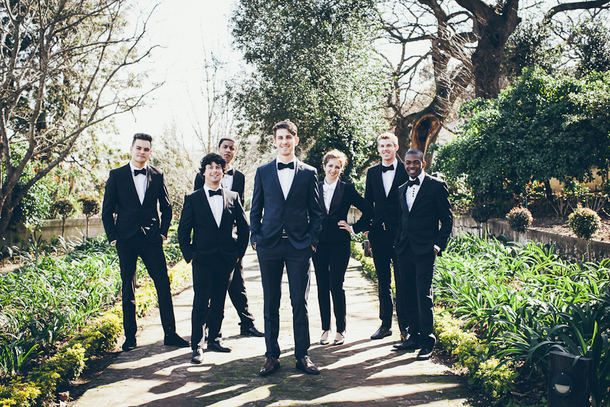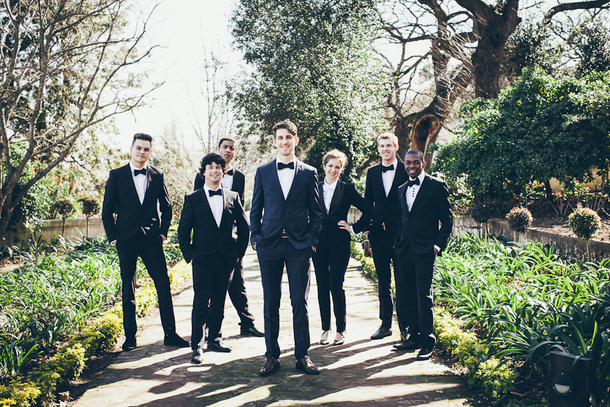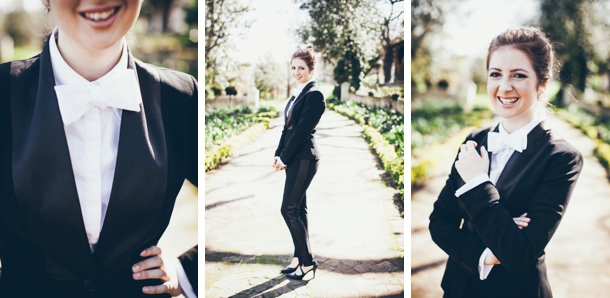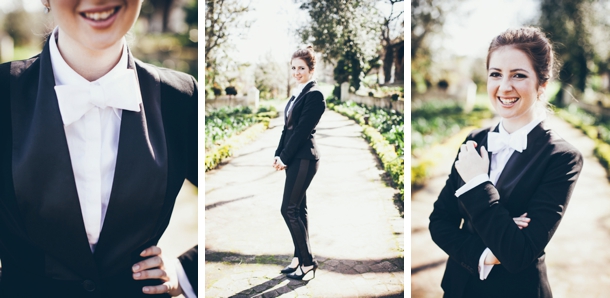 Wedding Details
Matthew always bought me red roses, so we had those on the tables. Every guest received a hand-written note from either the bride or groom – the most important element of our wedding was to make each and every guest feel valued.
DIY Elements
For flowers we went straight to the wholesaler and told them exactly what we wanted. The guests' notes were also all handmade with the help of our amazing bridal party.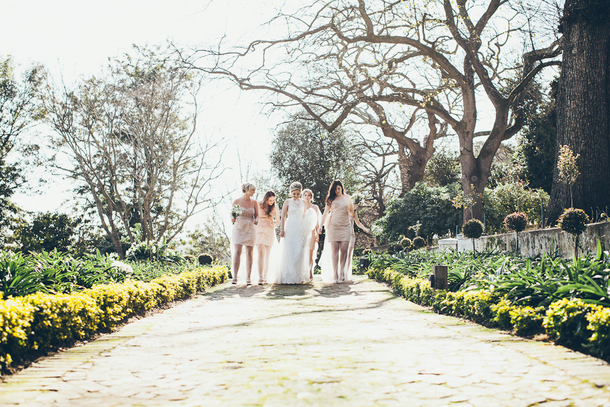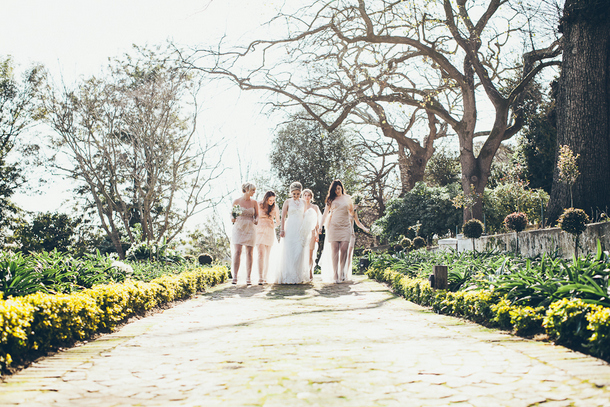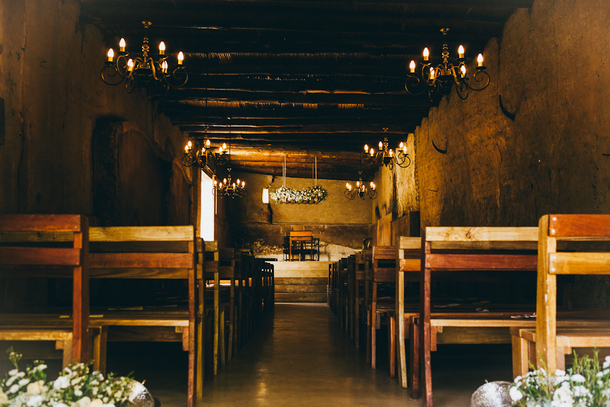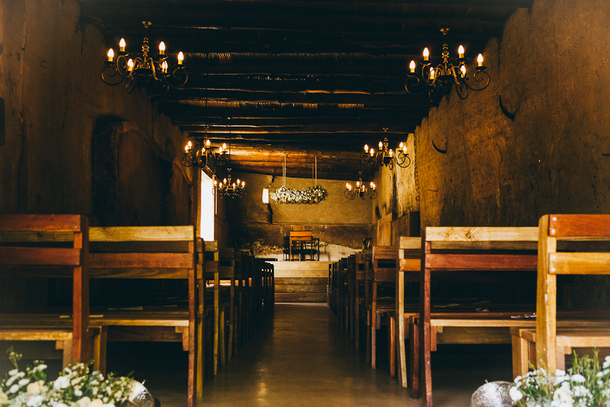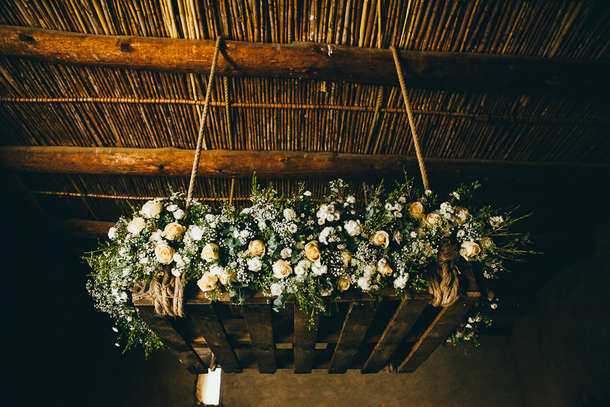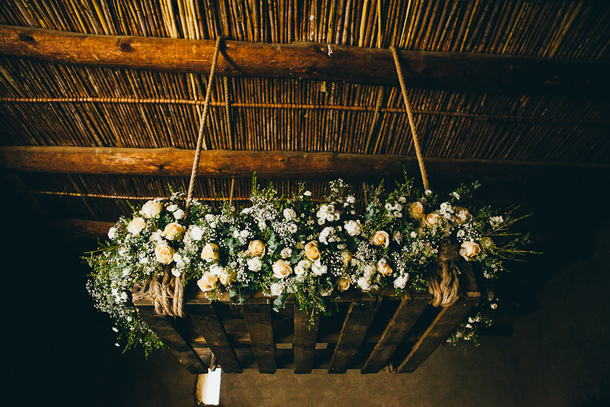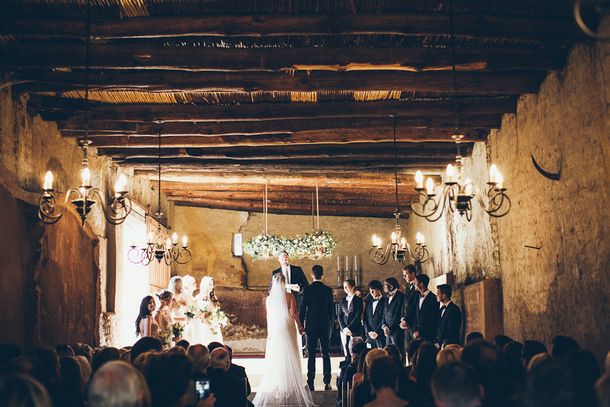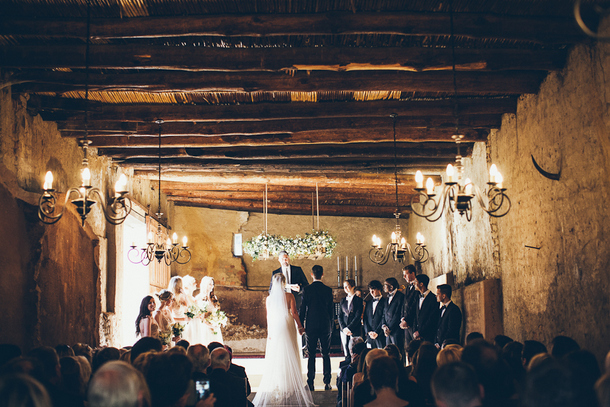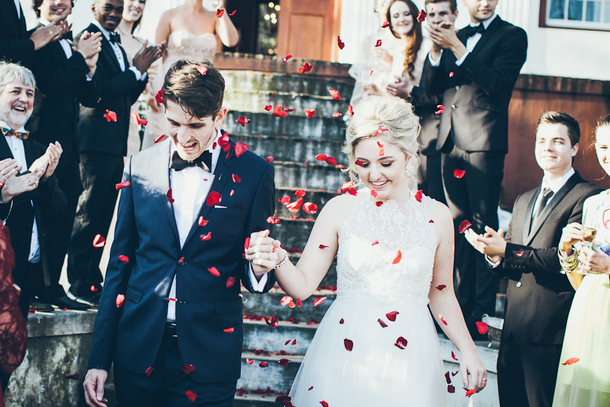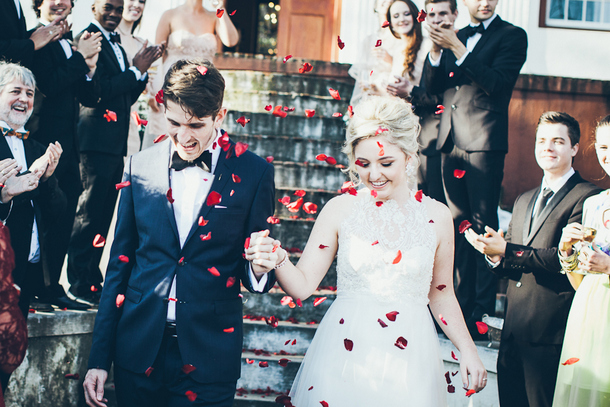 The Flowers
The flowers were uncomplicated. I wanted to have flowers everywhere to give a natural feel to the wedding and therefore, we couldn't overcomplicate the arrangements.
The Dress
My mother, who is a fashion designer, made my wedding dress and bridesmaids' dresses. She helped me get dressed and assisted with the final touches. It was perfect spending those last few moments with her before the ceremony.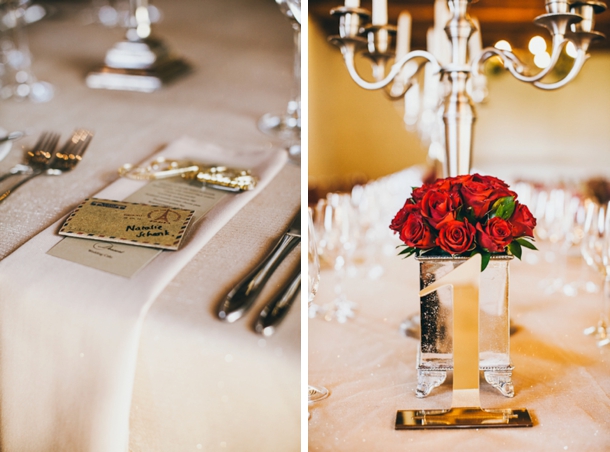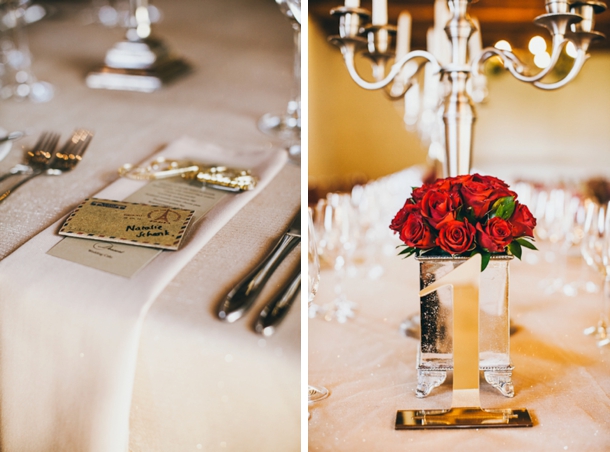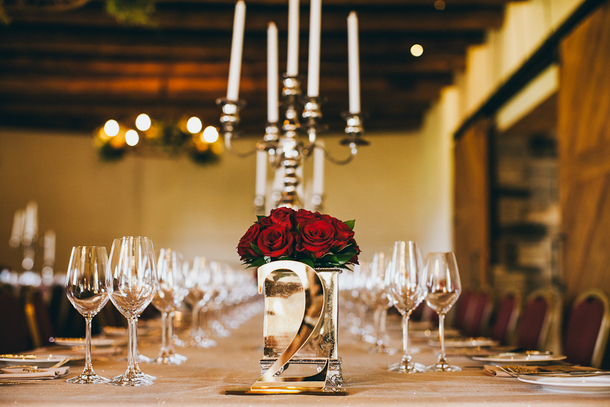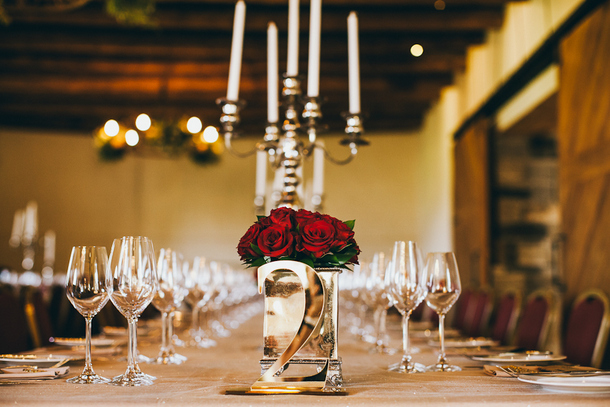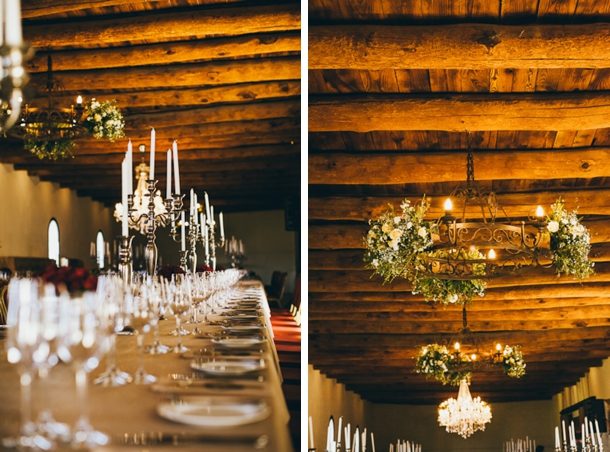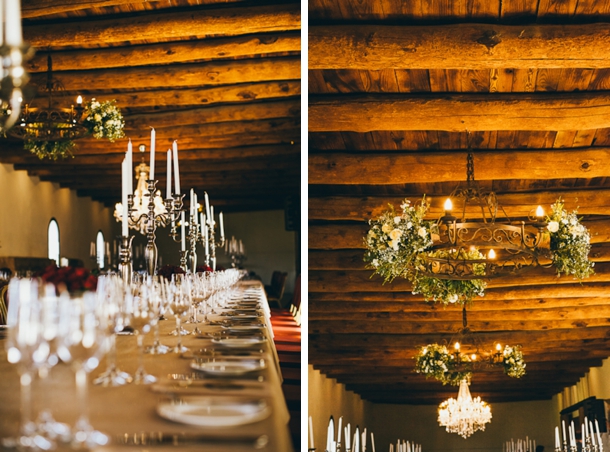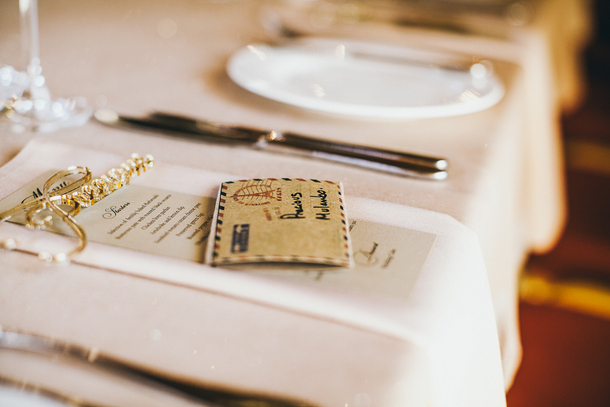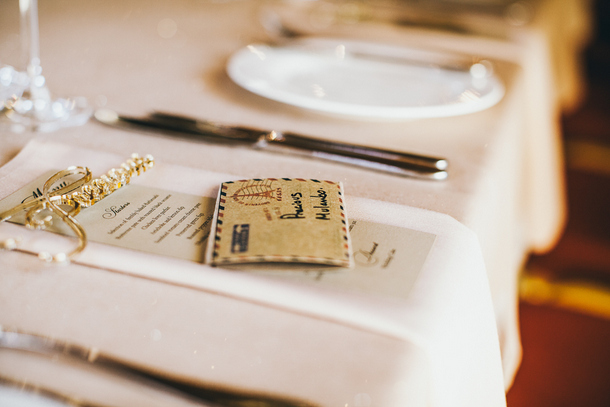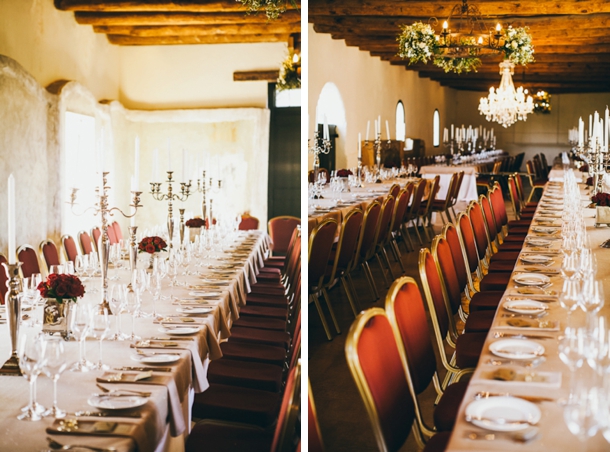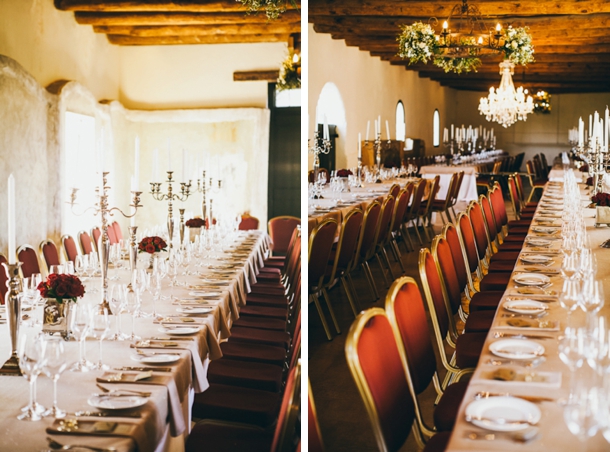 Most Memorable Moment
During the ceremony, we shared quite a few laughs with the audience as Matthew managed to jump the queue and say "I do" before finishing his vows. We were extremely blessed to have warm sunny weather in the middle of winter. Matthew's speech was extremely powerful, and when he turned to me to tell me how he felt we both broke out into tears.
Proudly South African Details
A little bit of the Afrikaans tradition came through when Matthew was dressed with a funny face mask while attempting his thank you speech. He looked a bit ridiculous and had us all laughing.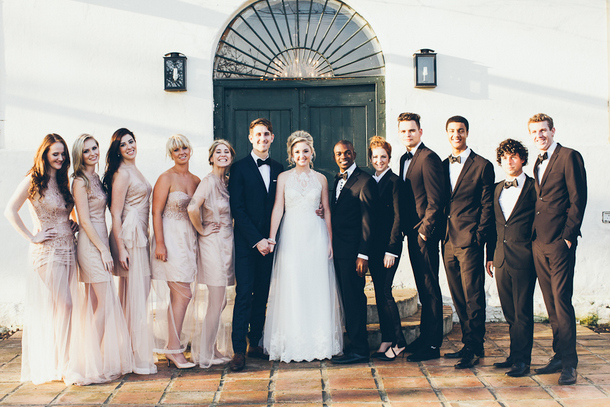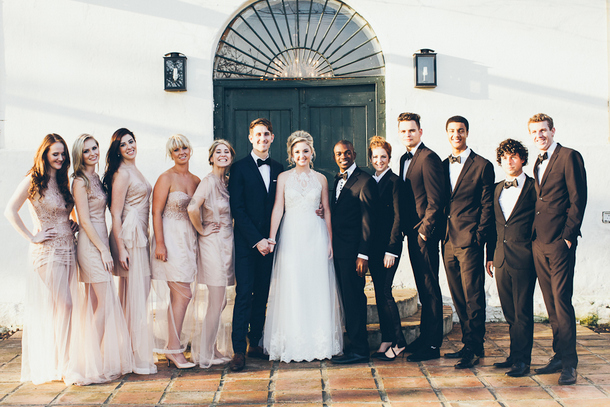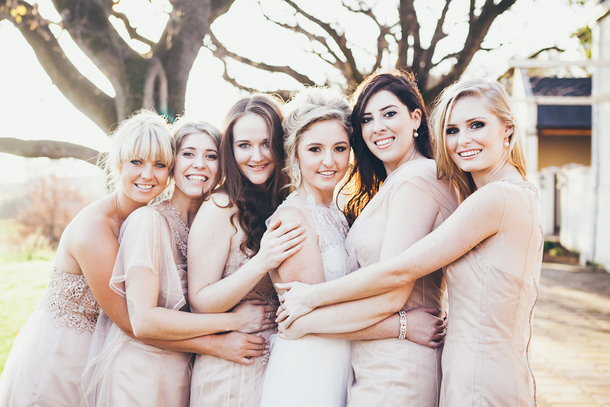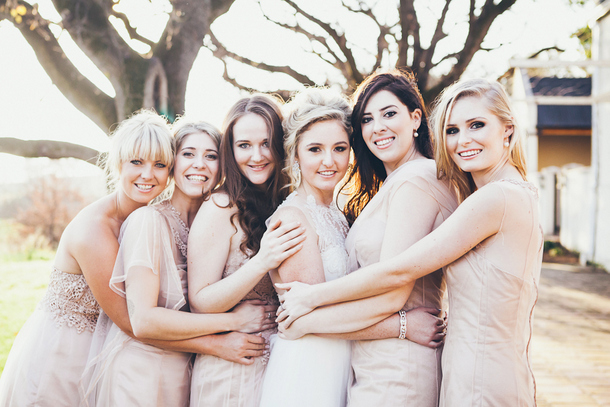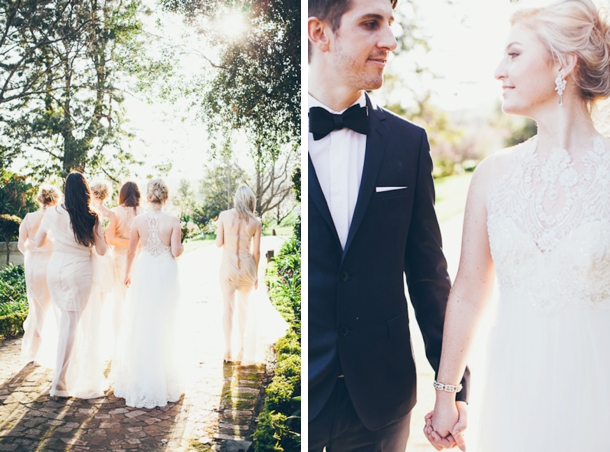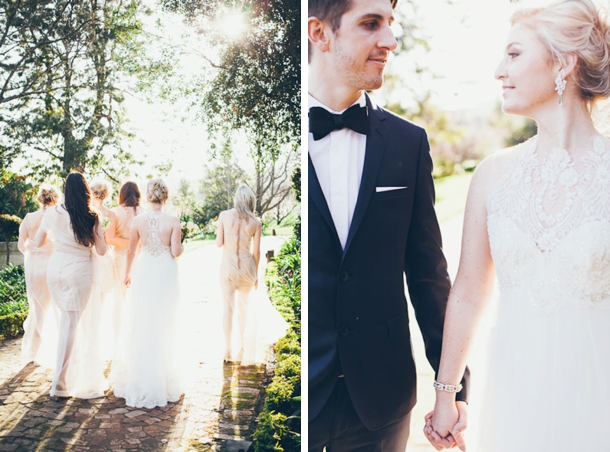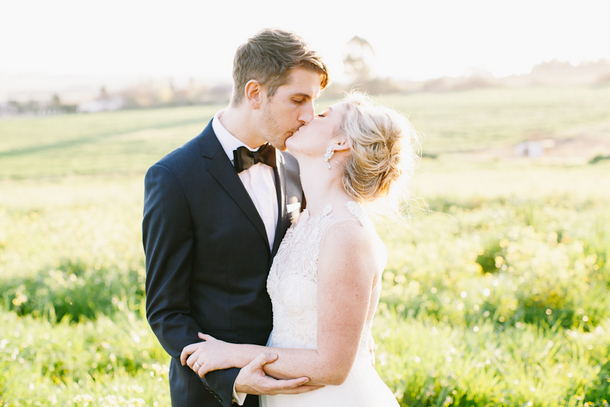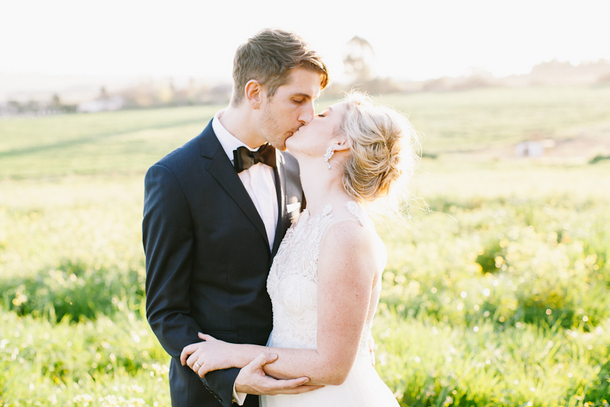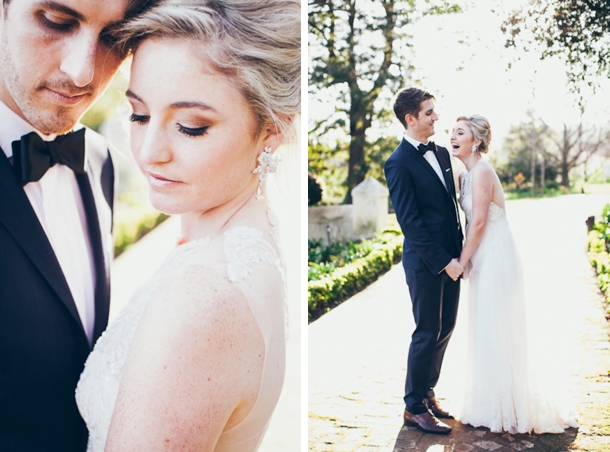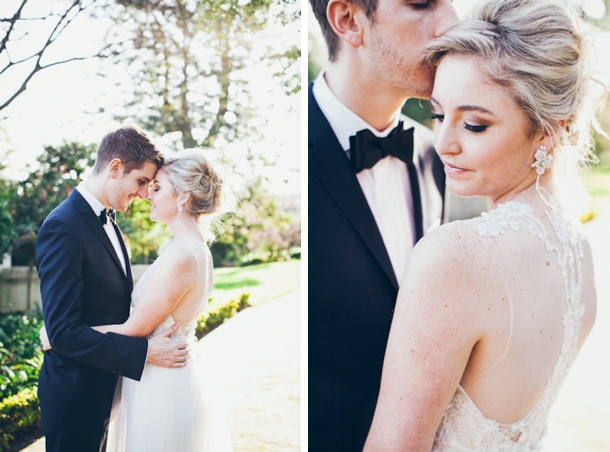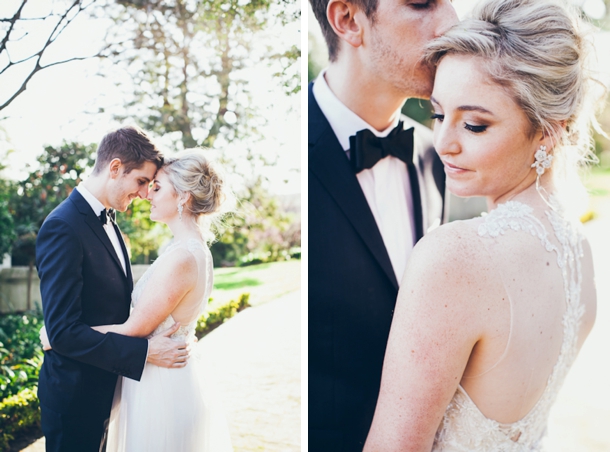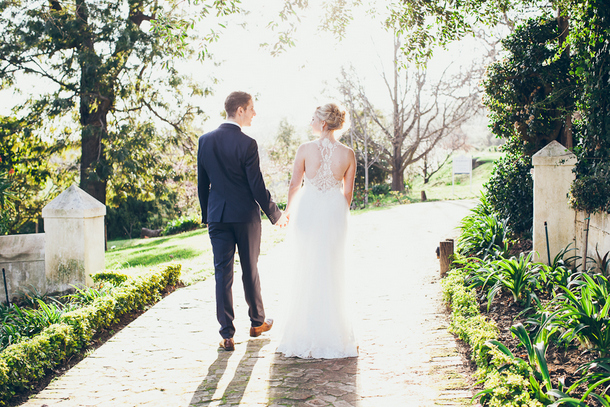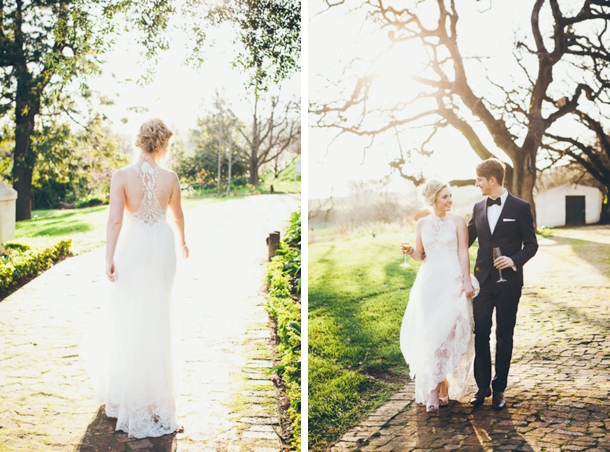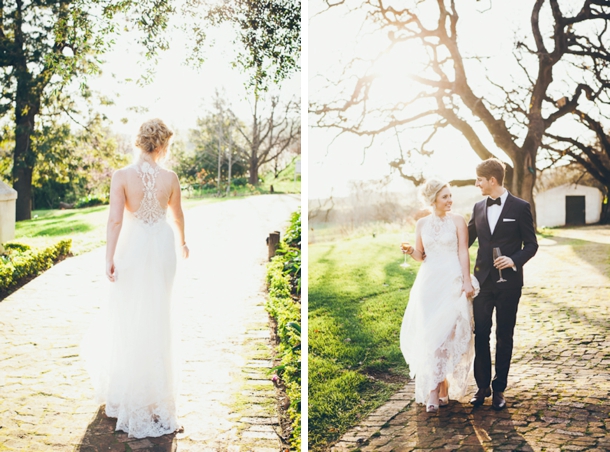 The Honeymoon
Matthew and I both moved to Paris about three weeks after our wedding. We took the opportunity to take full advantage of our local beauties before we left. We spent a few nights at the coast, indulging in room service and champagne at the The Twelve Apostles Hotel. We then went to Bushmans Kloof Lodge Wilderness which is an unbelievable luxury getaway just outside of Clanwilliam. We ended our honeymoon by spending a few days in Franschhoek. We experienced the best of the Western Cape before flying off.
Advice for Future Brides & Grooms
Make a point of taking ten minutes as a couple to step back and look around you and appreciate the moment. The wedding day goes by really quickly. It's so important and so precious when you reflect as a couple, on how special the moment is, while all your friends and family celebrate.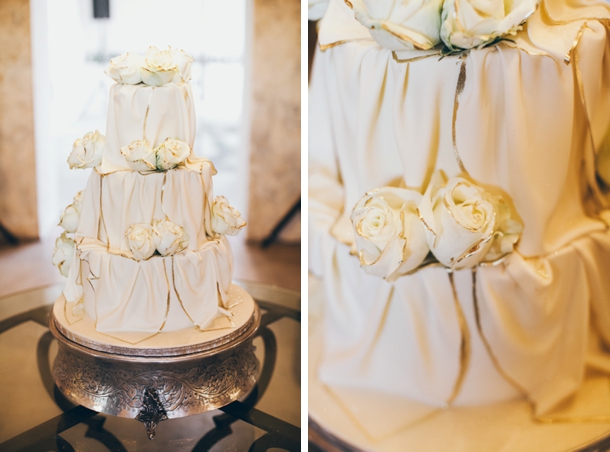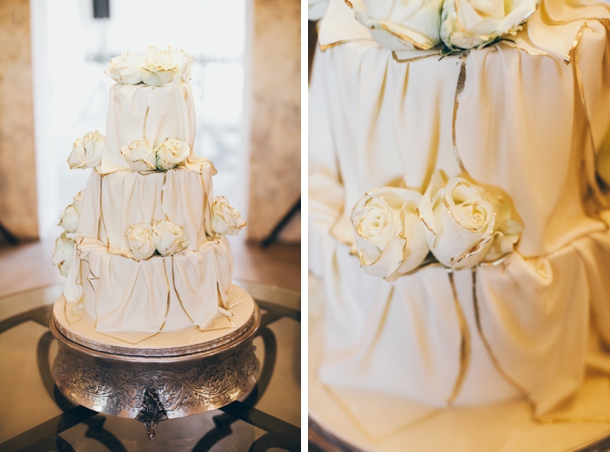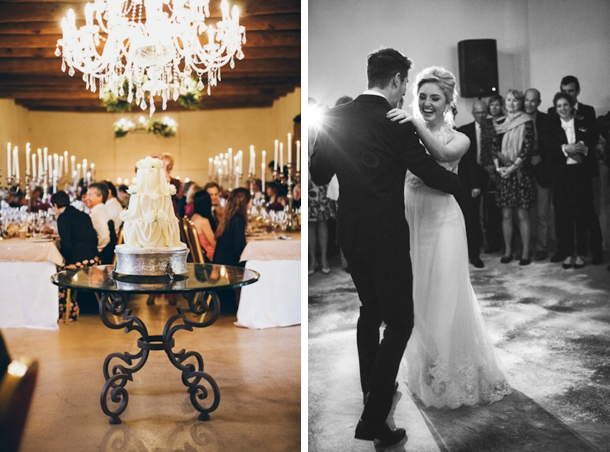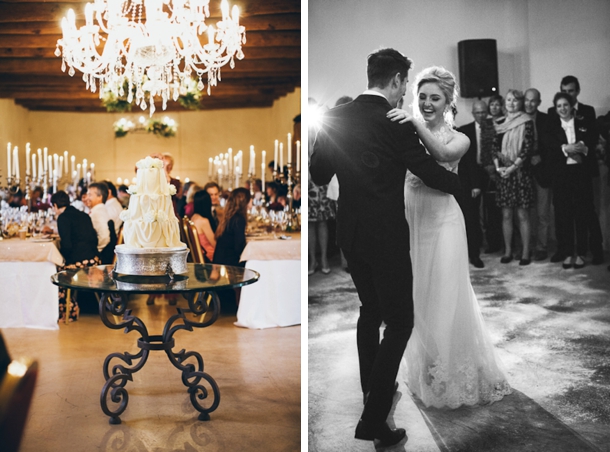 You can see more from this wedding on Fiona Clair's blog.
SERVICE PROVIDERS
Catering: Two Chefs Catering | Photographer: Fiona Clair Photography | Cake: Charlies Bakery | Flowers: Flowers for Africa  | Décor: To-Netts  | Stationery: Secret Diary  | Bride's & Bridesmaids' dresses: Dorothea Smit  | Bride's accessories: Forever New | Hair & makeup: Shanaaz Alexander  | Groom's attire: Hilton Weiner
SBB ♥ Two Chefs Catering, a featured member of our Directory



​