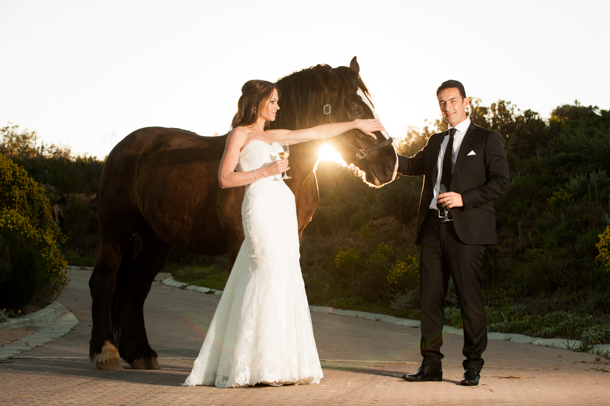 It is, as the saying goes, a nice day for a white wedding. And that's just what I have to share with you all today – a winter wedding at beautiful Cape venue Waterkloof that is based on simple, elegant, and white-on-white decor, a perfect mix of classic and modern. Nikki and Gary were married in a candlelight ceremony (LOVE THIS), and then adjourned for photographer Abri Kruger to take some seriously breathtaking pics of them with their wedding party, followed by a reception where the scenery outside was as much as part of the decor as the white orchids and all-white dessert table within, and where the couple and their friends and family danced their socks off late into the night.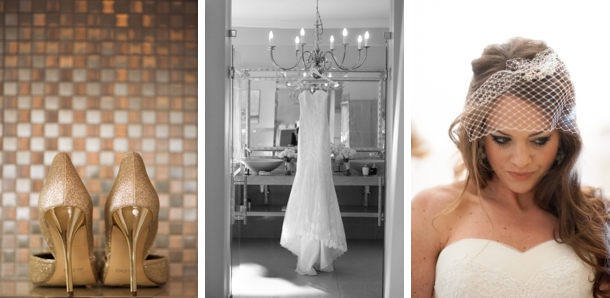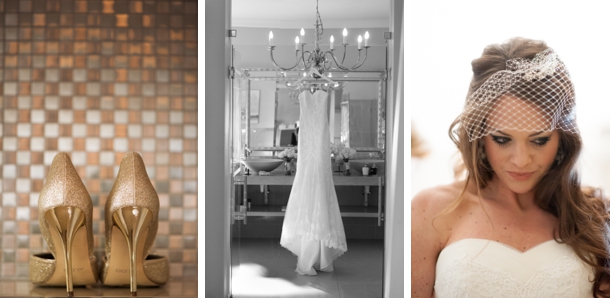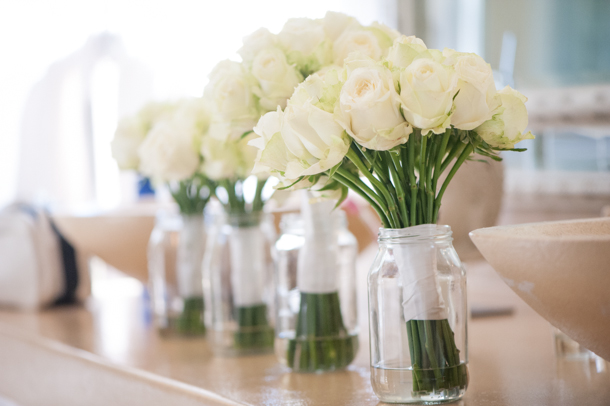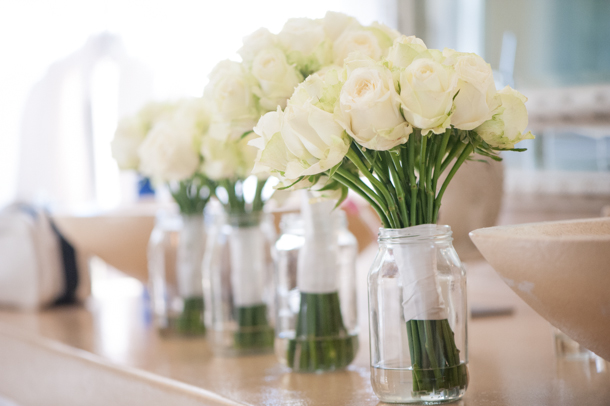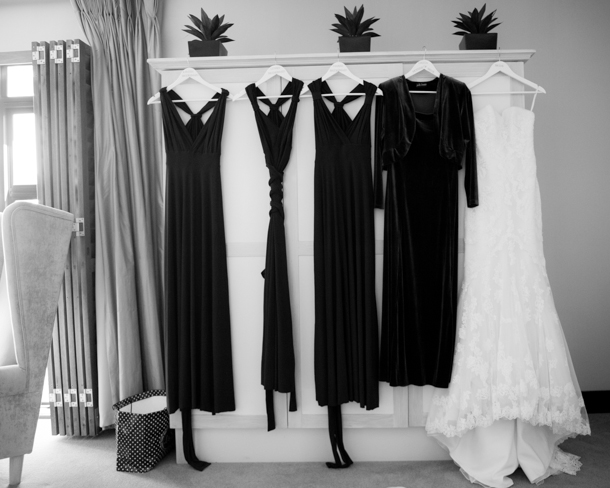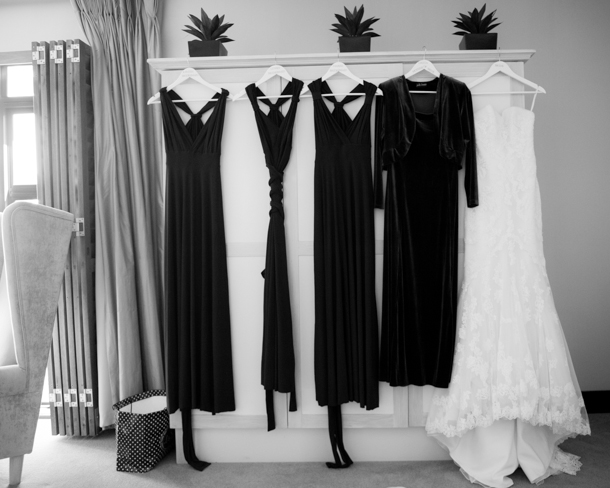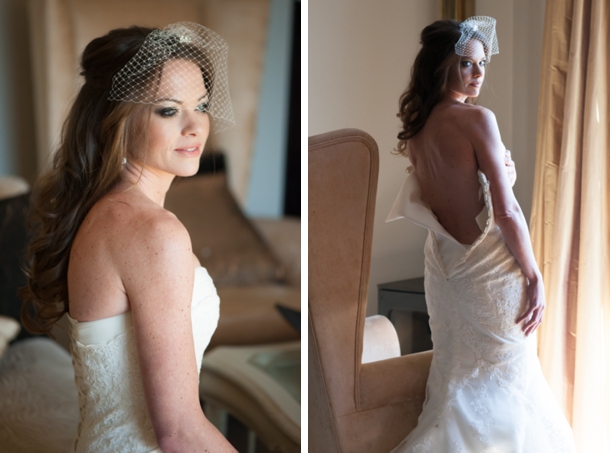 Love Story
Gary had volunteered his house for an afternoon braai for a mutual friend, Andrew, and fourteen of his friends – all strangers to Gary other than Andrew. The attraction was immediate, but Gary took a few months to show any real interest other than a series of coffee and wine rendezvous'. Luckily our relationship progressed and I kept reputation intact, as I had told my Mom on the day we met that this was the man I was going to marry.
The Venue
Three years before we got engaged we went to lunch at Waterkloof. We both knew immediately that this would be the place we would get married. It is just perfect! Waterkloof represents what we love as couple in our everyday lives – we love the architecture, the food, the wine, the view and the setting.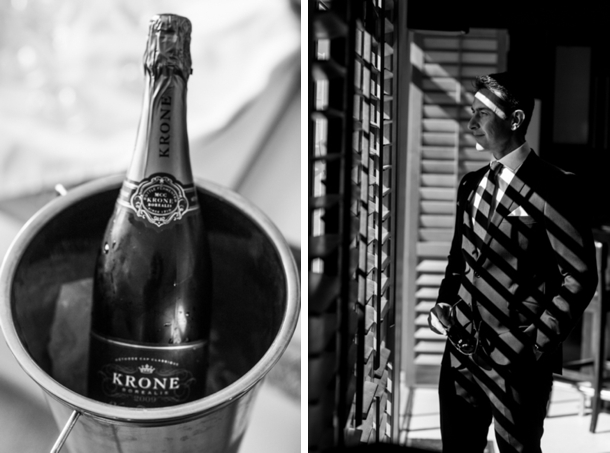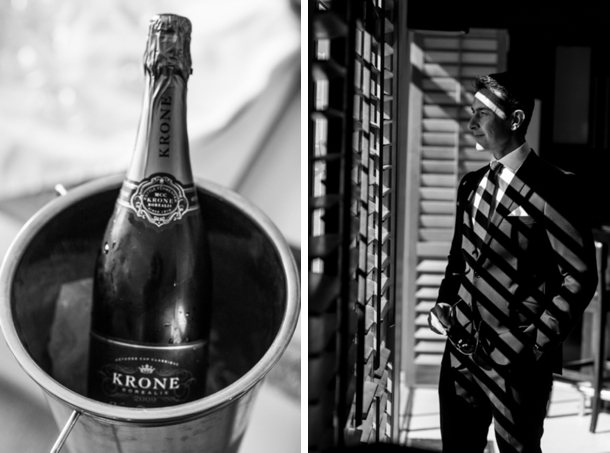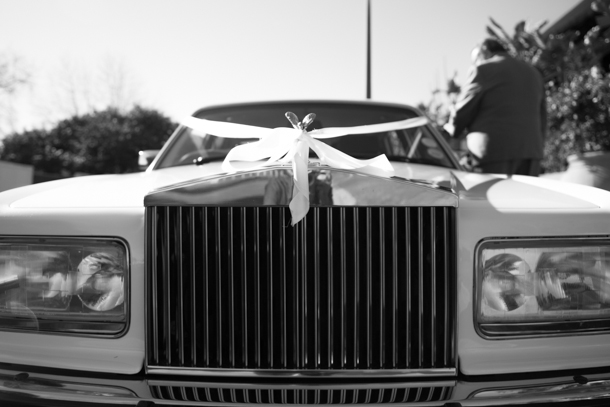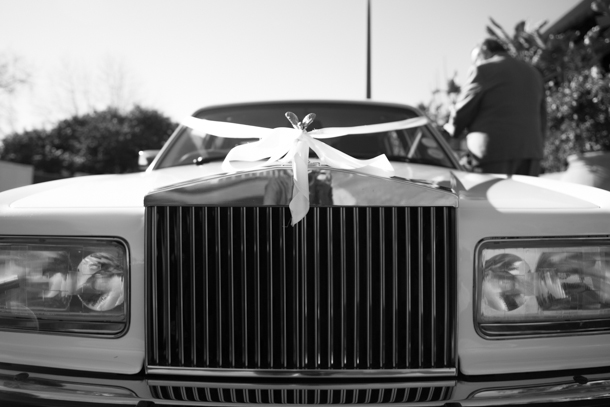 The Proposal
It was on my birthday. Gary put together an itinerary of little surprises/appointments. It went something like this:
8am Breakfast at Viola
12pm Lunch at surprise location
3pm Spa treatments at surprise location
Pack your bag for a night away…
6pm Check-in at surprise location (which was the Alphen Hotel)
7pm Drinks at surprise location (which was Rose Bar at Alphen Hotel)
8pm Dinner at surprise location (La Colombe)
It was then at dinner that it all happened! When Gary proposed to me, he didn't ask if I would marry him, he gave me the ring and said "This is an invitation to join me at Waterkloof"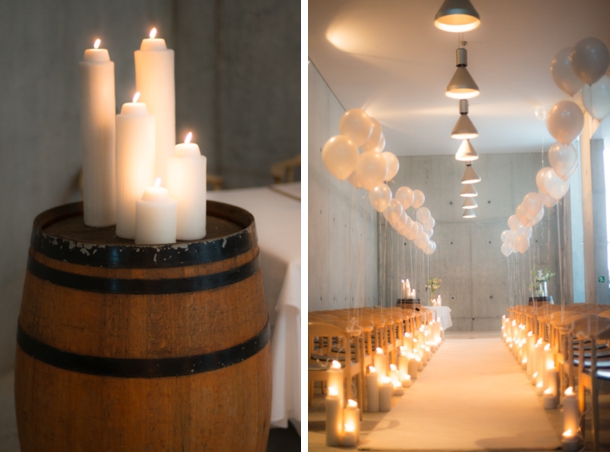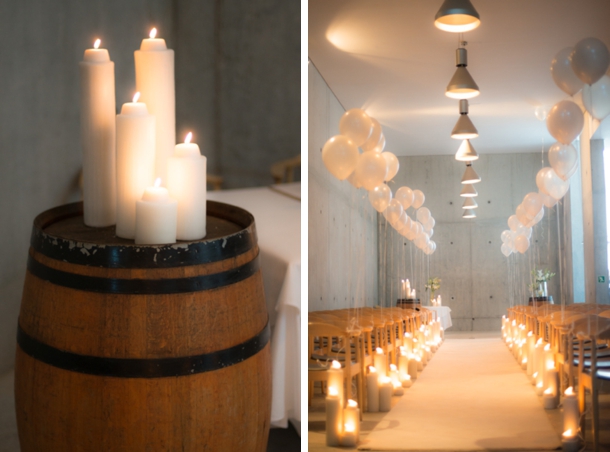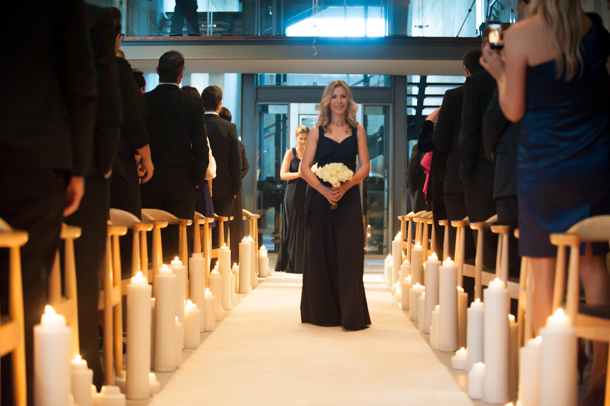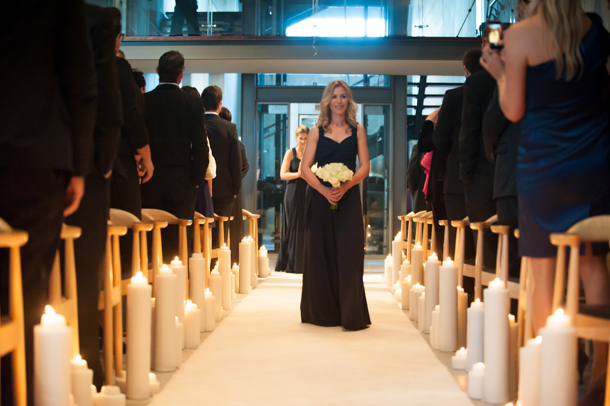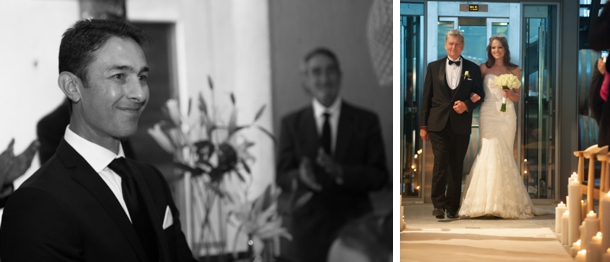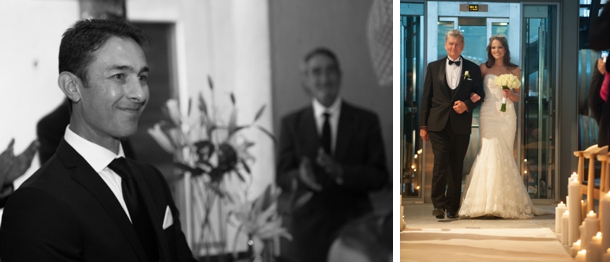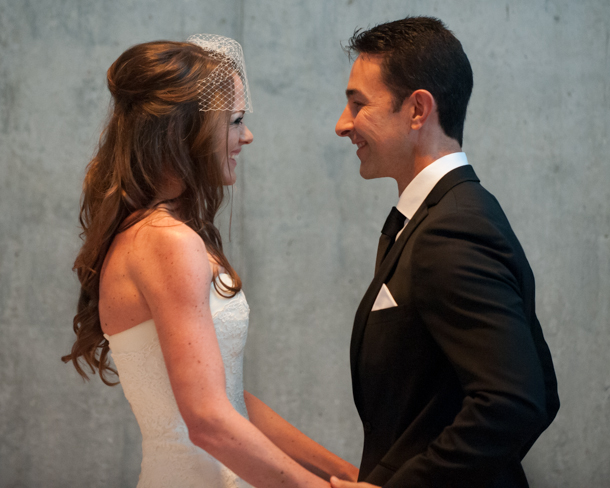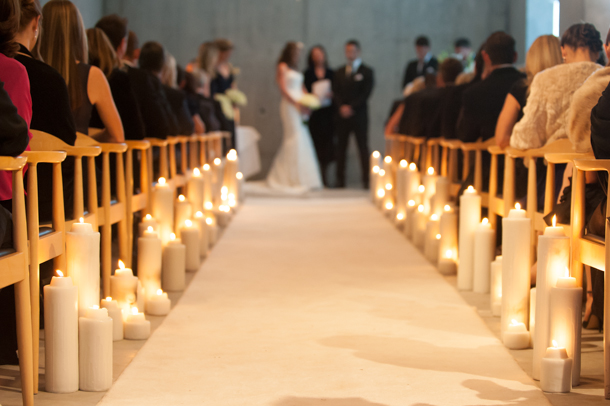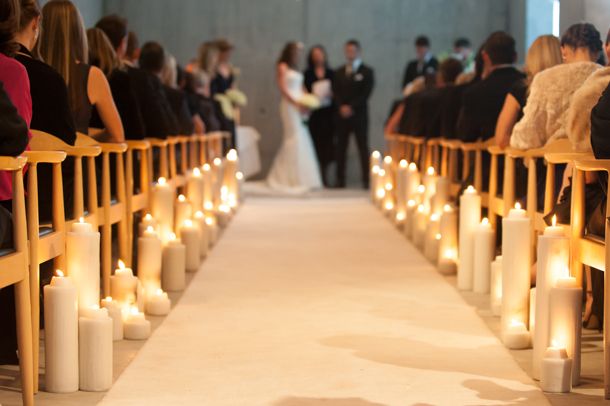 Wedding Style
All white, simple and elegant!
Wedding Details
We both believe that less is more, which is what I think we achieved! Waterkloof is such a magical setting in itself that we wanted to keep the décor simple. I love the colour white, so we had an all-white palette.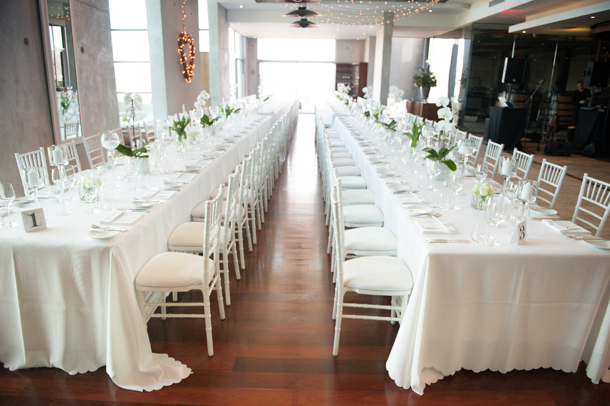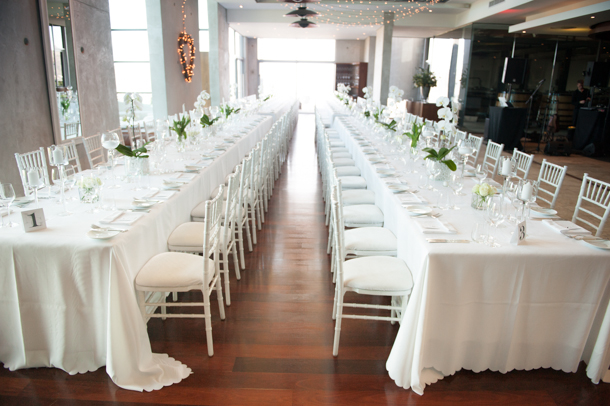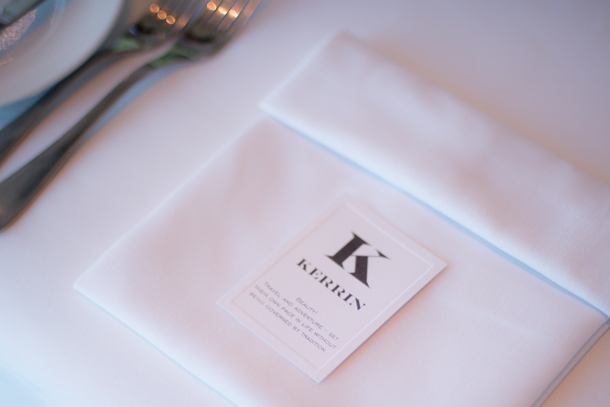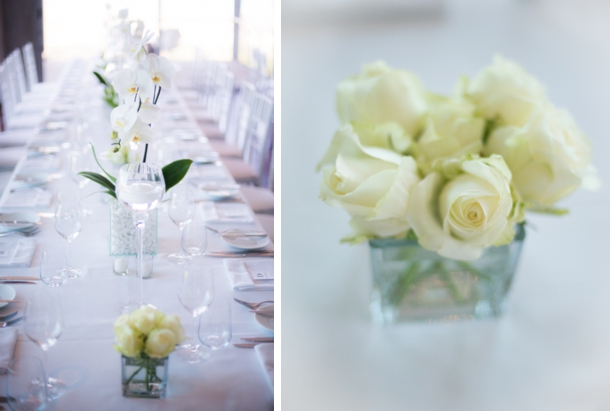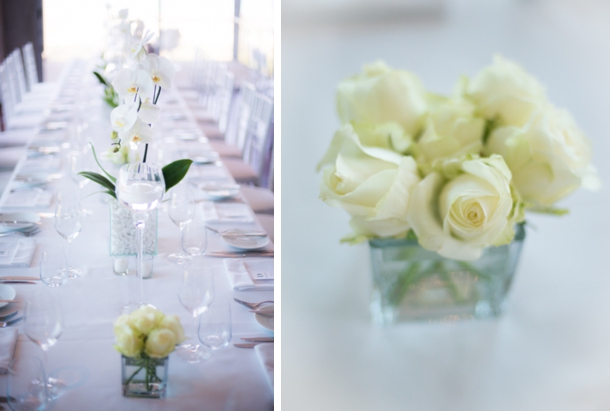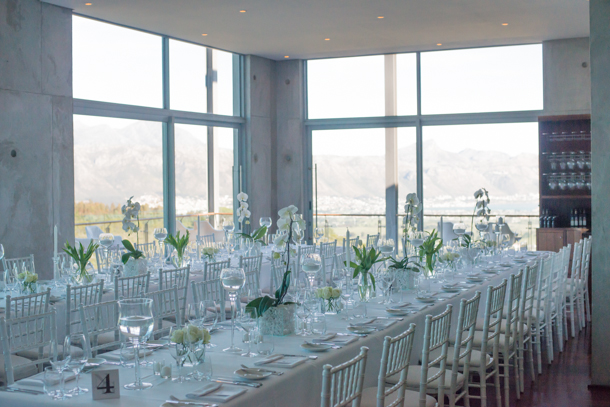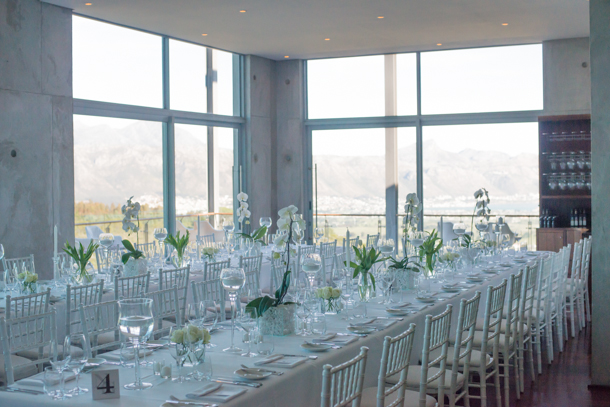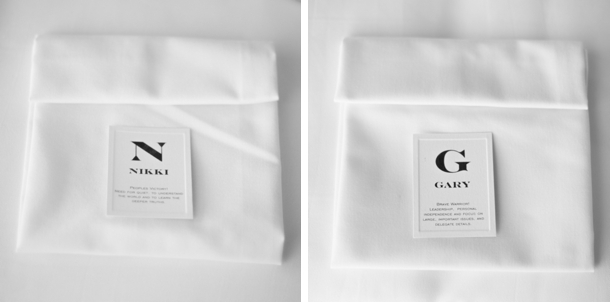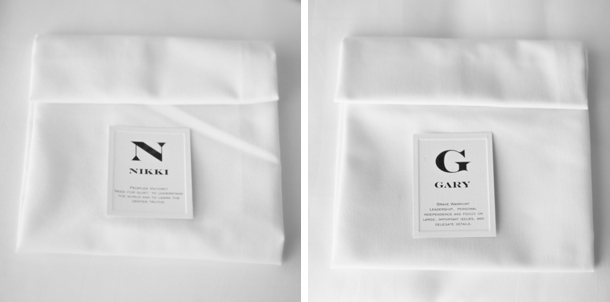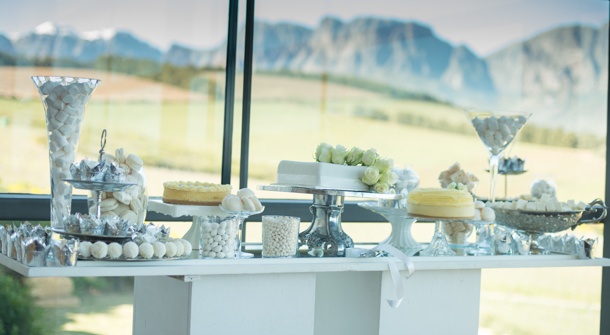 DIY Elements
The cake & sweet table. The flowers (orchids), place settings (which had the meaning of every guest's name), and welcome cards that I put in all our guests' rooms at the various guest houses with a little chocolate.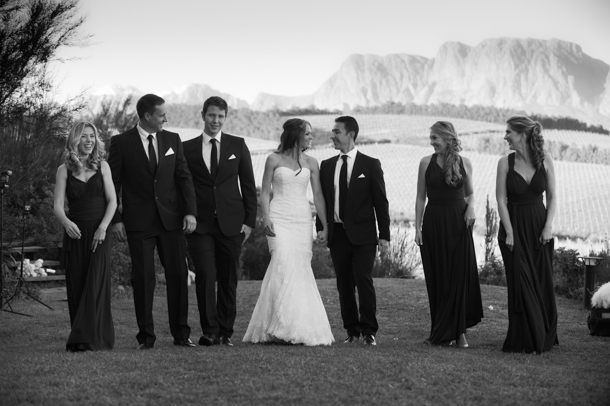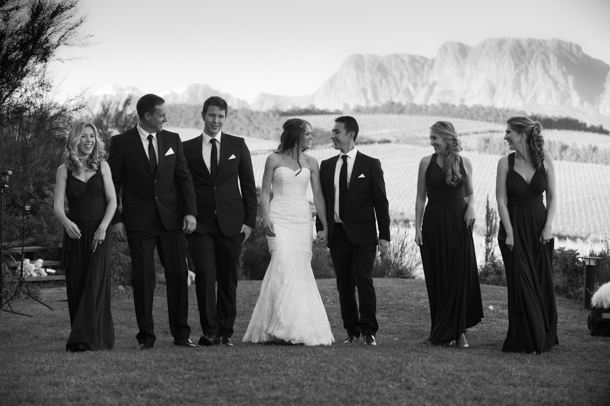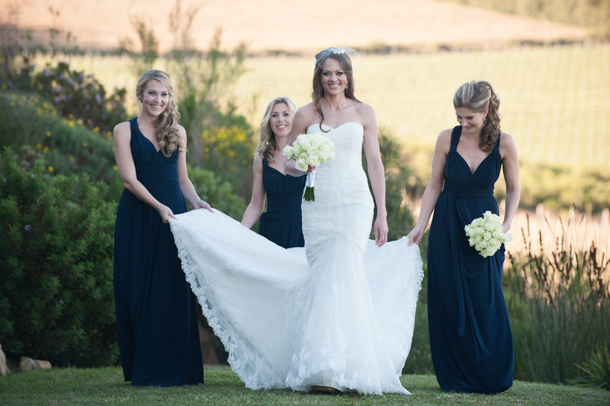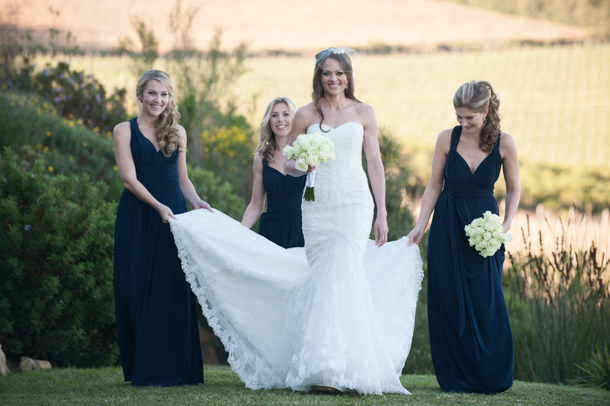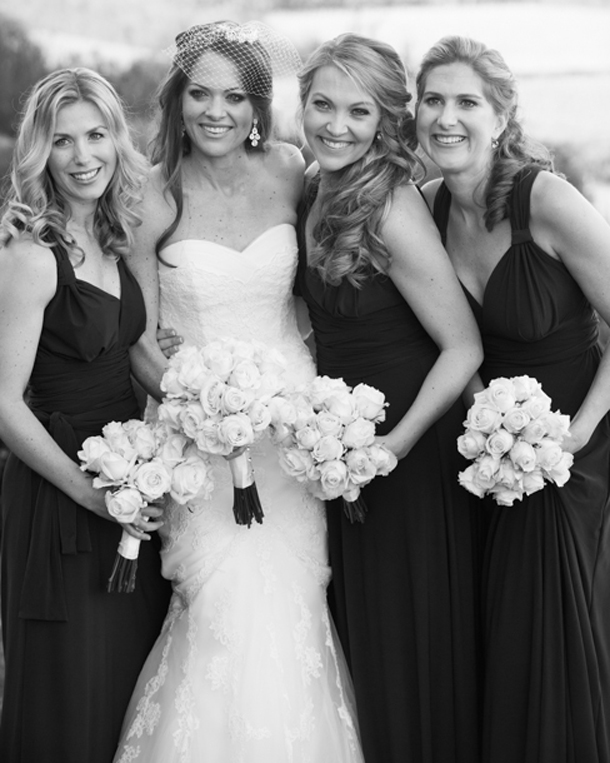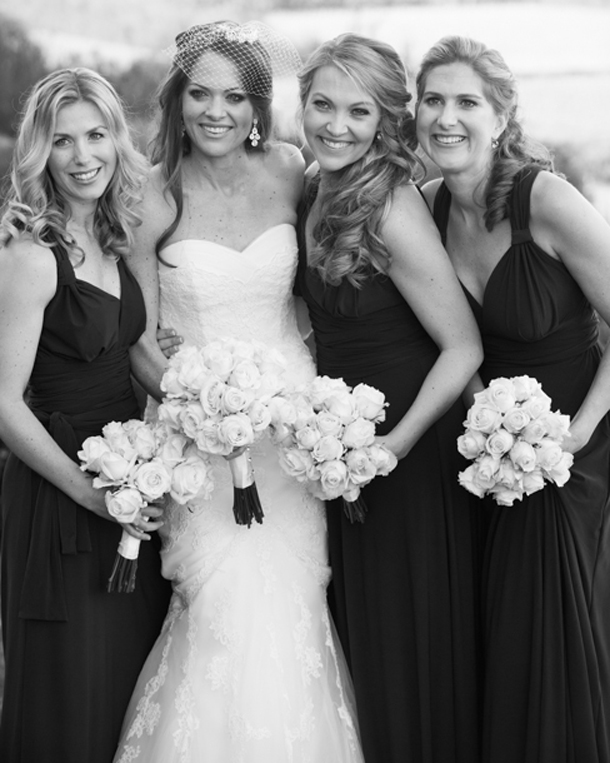 The Flowers
All white, simple and beautiful! I had white orchids in glass containers filled with white stones. And in between I had vases with either white tulips or white roses.
The Dress
I have always loved the Pronovias dresses. Before I went to the House of Silk that stocks the La Sposa range, I had been to three other places and none of the dresses spoke to me. The first dress I tried on at the House of Silk, The Mullet, I immediately knew it was the one. I had fallen in love with it. It was just perfect.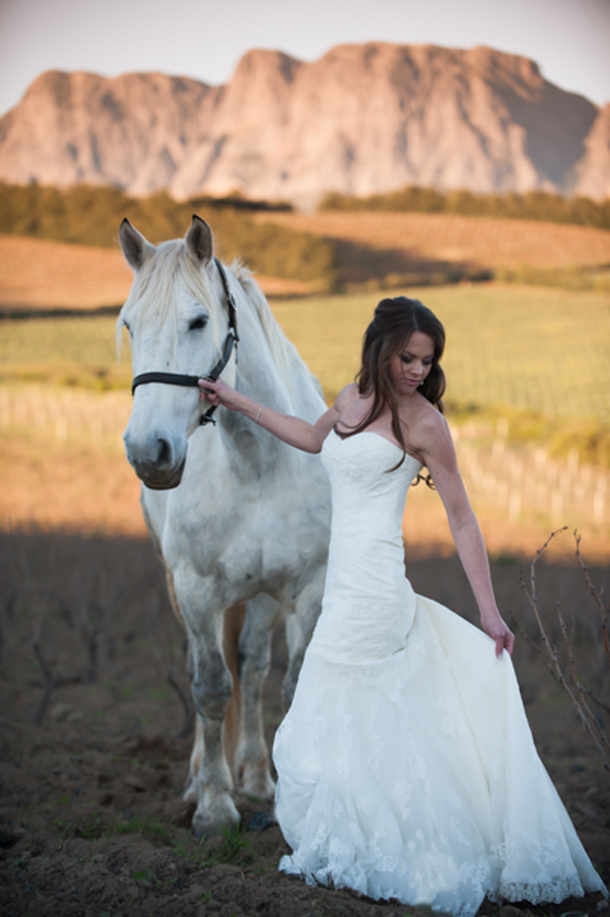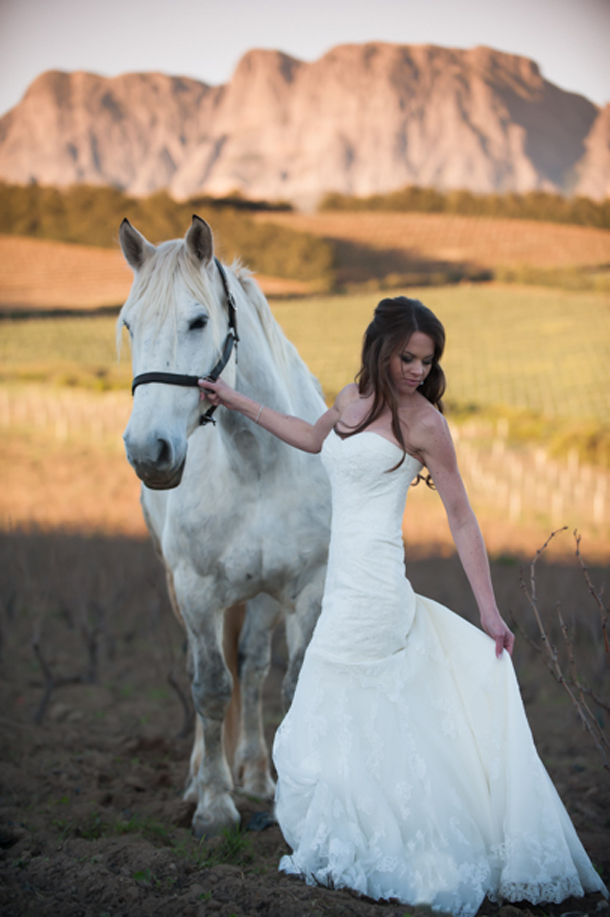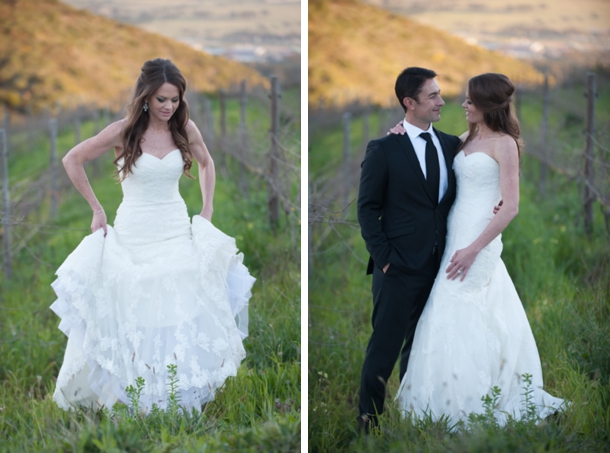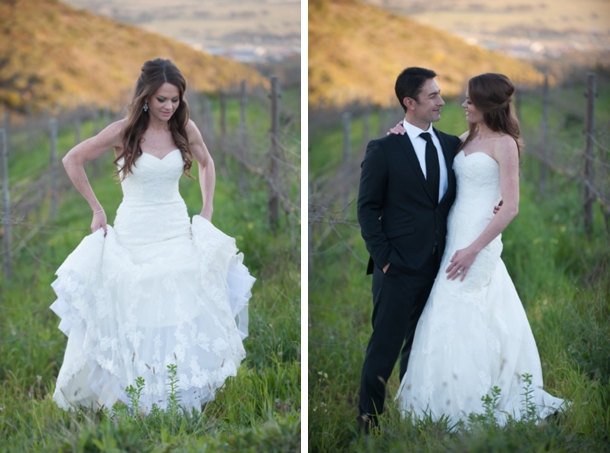 Favourite Moment
EVERYTHING! I married my best friend. We could not have scripted such a wonderful day – it was a dream come true. The perfect winter wedding – warm, not a breath of wind and snow on the mountains!
The Honeymoon
I was very spoilt. Immediately after our wedding we went to a private game reserve, Cliff Top Lodge, for a week. Then a few weeks later we went to France, to Burgundy and the French Riviera for two decadent weeks!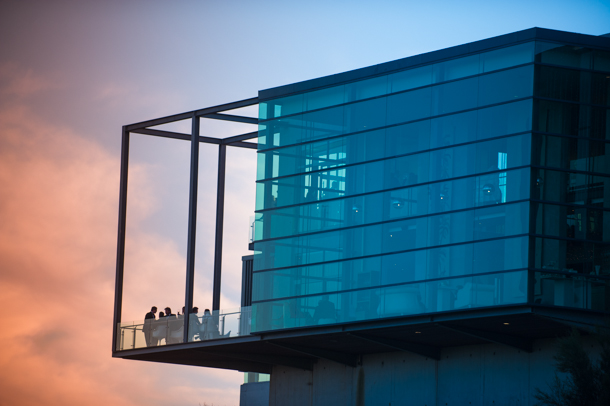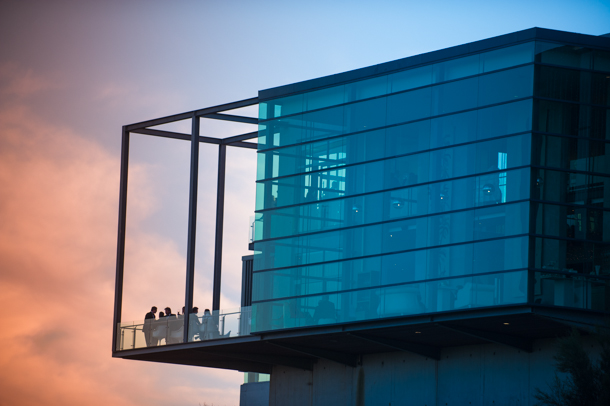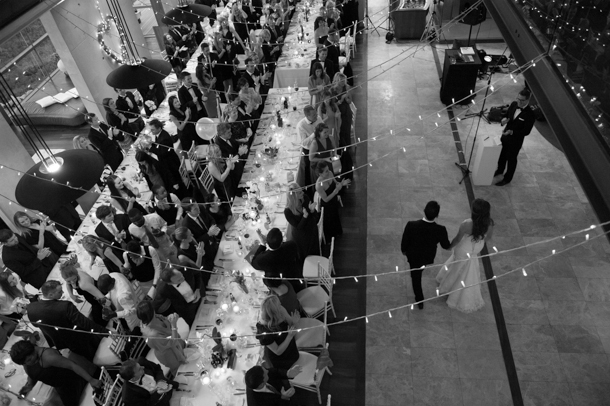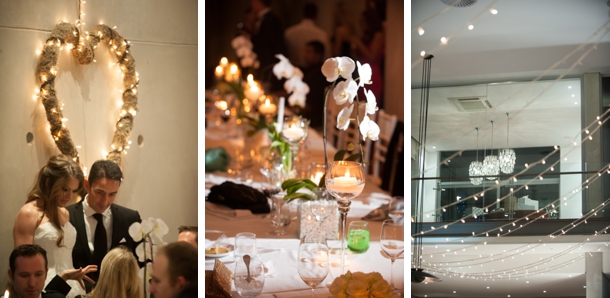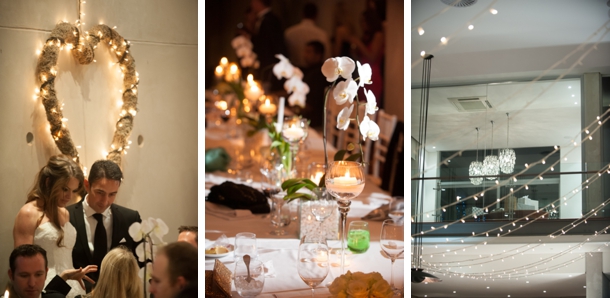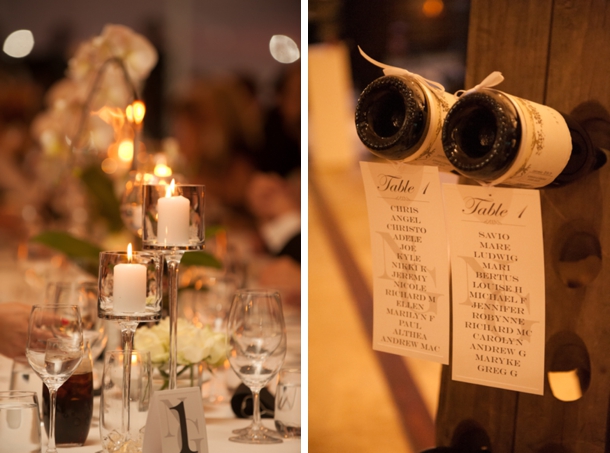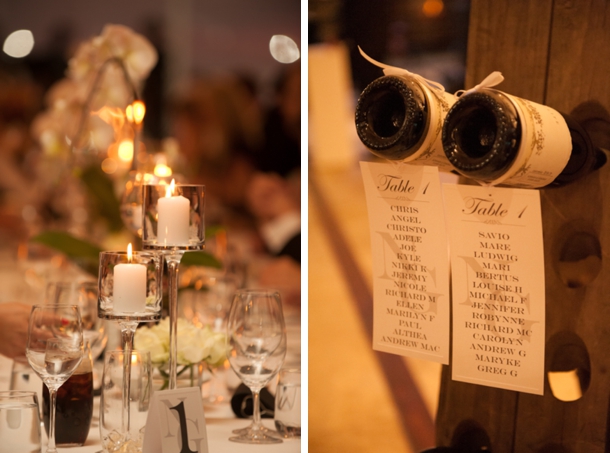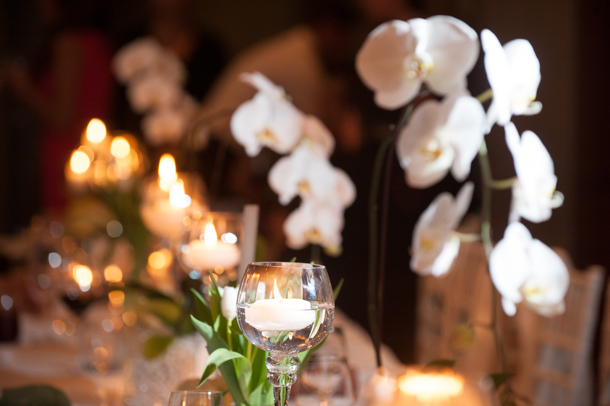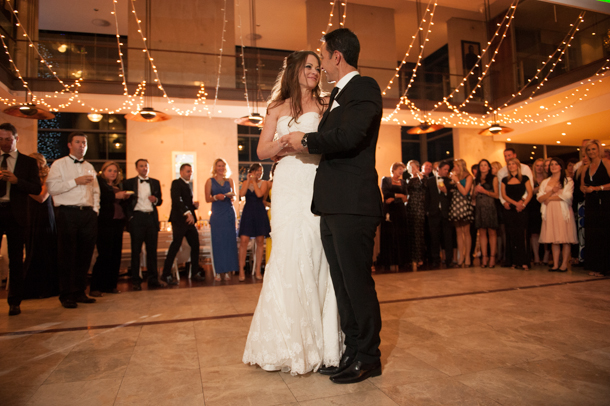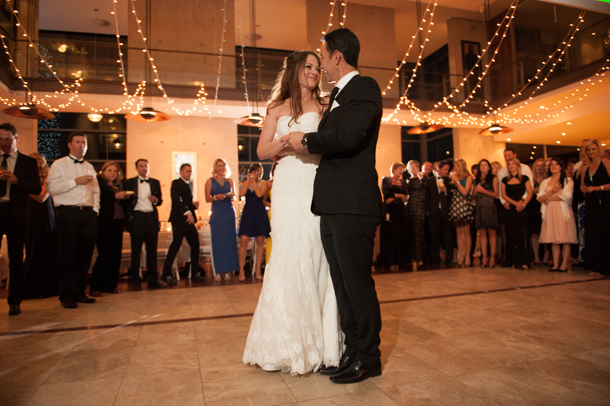 Advice for Future Brides & Grooms
Absorb and enjoy every moment in the planning leading up to the wedding and your wedding itself. Your day goes by so quickly. Don't stress about the small stuff – at the end of the day, it's about you and your husband and this amazing commitment you are making to each other. Do not try control everything – leave some of the decisions with the experts and trust them.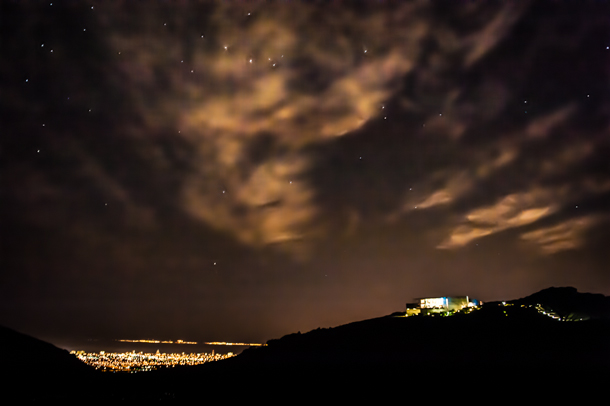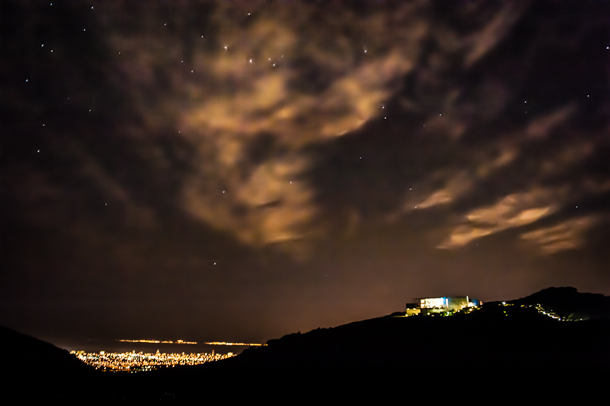 SERVICE PROVIDERS
Venue & catering: Waterkloof | Photographer: Abri Kruger | Videographer: Boland Weddings | Décor: 4 Every Event | Stationery: Little Works | Bride's dress: La Sposa from House of Silk | Bride's shoes: Aldo | Bride's earrings: Swarovski | Birdcage veil: House of Silk | Hair & makeup: Jeanette Genis and Algria Ferreira | Groom's attire: Tiger of Sweden | Entertainment: Me & Mr Brown | Hiring: Styled Functions