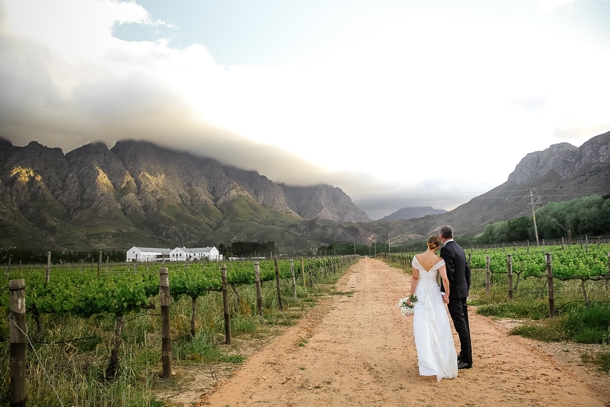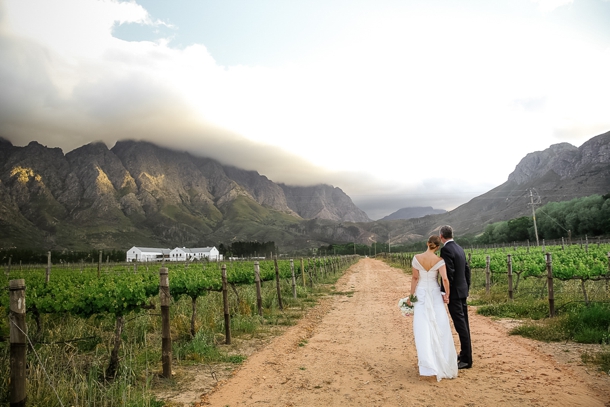 I just love when foreign couples decide to spend their big day under our big sky, don't you? I mean, it's no surprise – we already know how gorgeous South Africa is – but we love sharing it with others who have fallen for with our beautiful land and want to have it as the backdrop to their big day. Which by the way, is also an awesome way of ensuring you always have to come back for your anniversaries ;) Nina and Bernd are just such a couple – their love of SA runs deep, and they brought all their favourite people here to celebrate with them. I just love their concept of a chilled out high tea after the ceremony, with a civilised little siesta break, and then an elegant dinner. And the sophisticated design reflected these two parts of the reception, from colourful protea and fruit arrangements in rustic crates, to blush and white peonies and ranunculus on creamy tables over candlelight. Let's just talk about those peonies for a second too, because I can't help being in total love with Nina's bouquet, can you? I'm so glad we're seeing more and more of these very special blooms here in SA now. Two of my favourite wedding ladies were behind the scenes of this lovely wedding – Theresa Lazarevic of Creation Events (one of our long-time friends and sponsors), and the awesome Nikki Meyer, whose photos never fail to delight! And here they certainly do – I'm especially in love with the mountain backdrop, which has me longing for a trip to the Cape.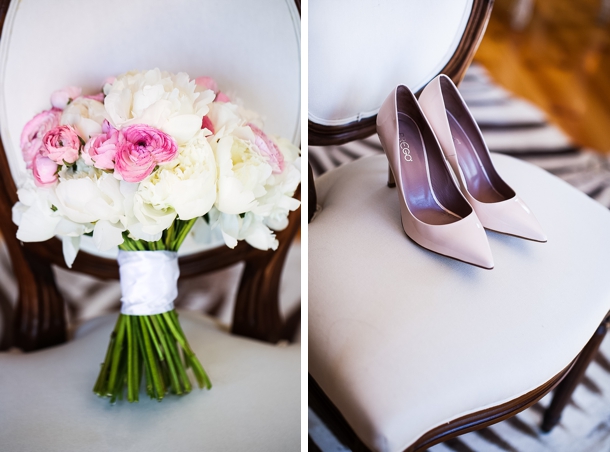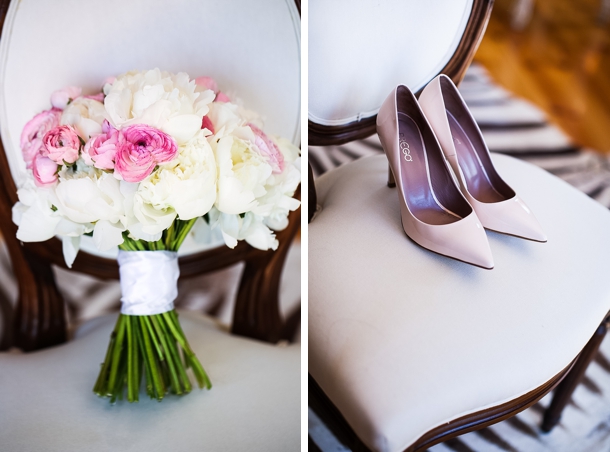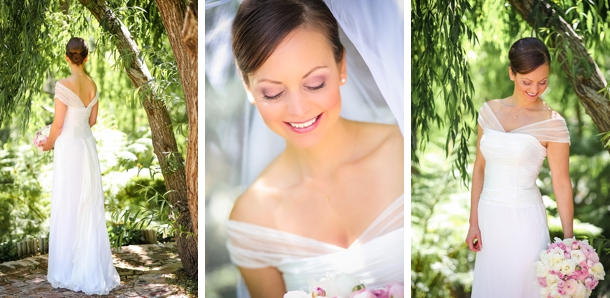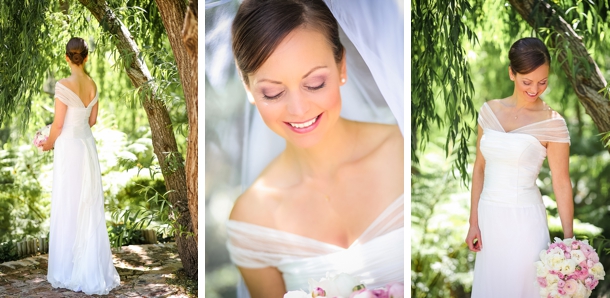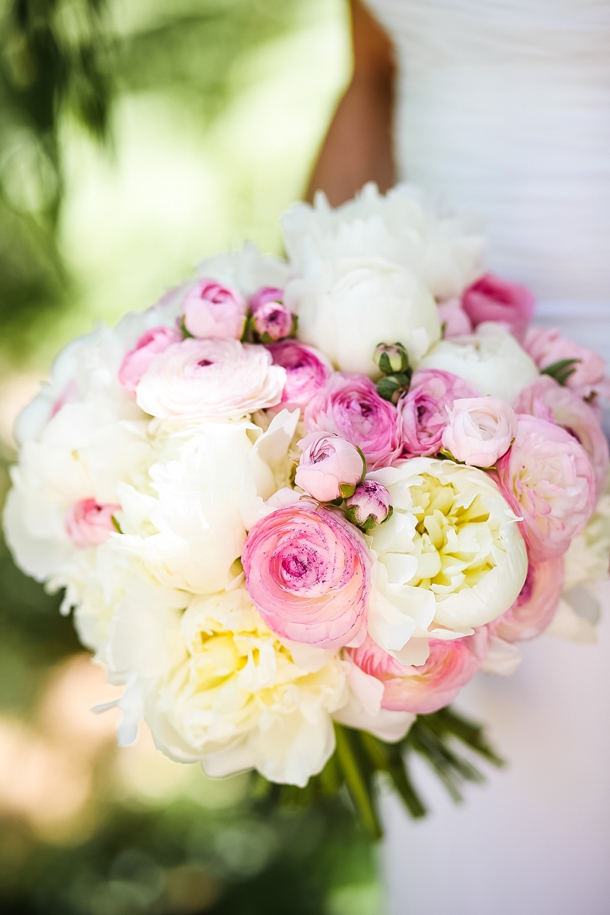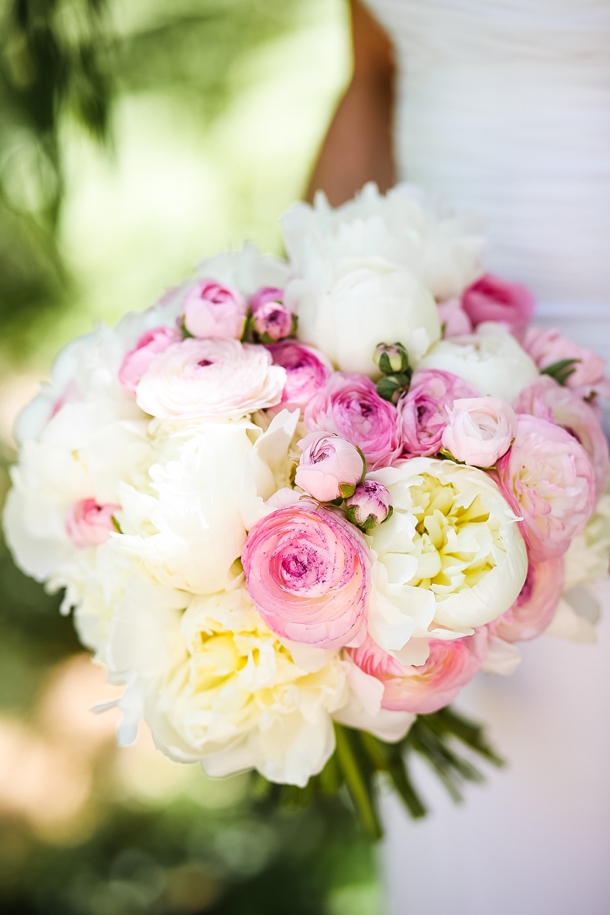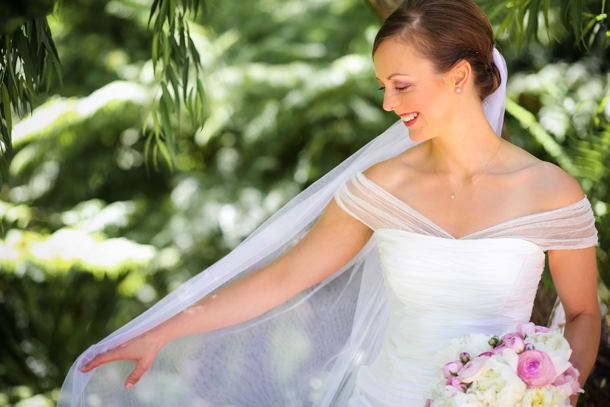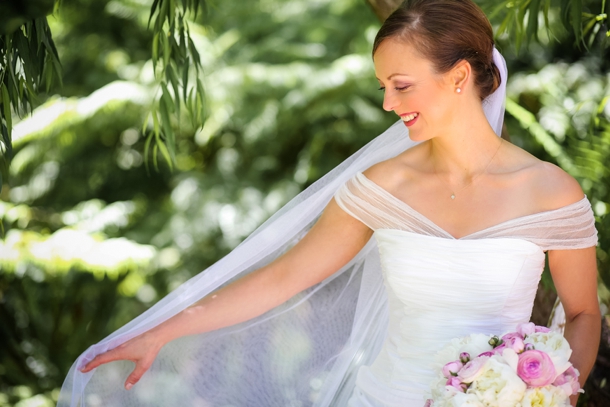 Love Story
Knowing each other for 15 years as partners of friends we fell in love in May 2011, both love sick and single. As had been planned for over a year beforehand, I moved to South Africa to live and work in my beloved Cape Town, so we started with a long distance relationship: Cape Town-Düsseldorf (in Germany, where Bernd lived). It was a special time for both of us. We spent a fortune on flights and airtime, wrote over 28,000 mails and decided that even the "Mother City" couldn't help- we had to move together. I moved back to Germany and into Bernd's flat in Düsseldorf. We got engaged in November 2012 at Landudno accompanied by a big whale in the sunset and married in October 2013 in Franschhoek.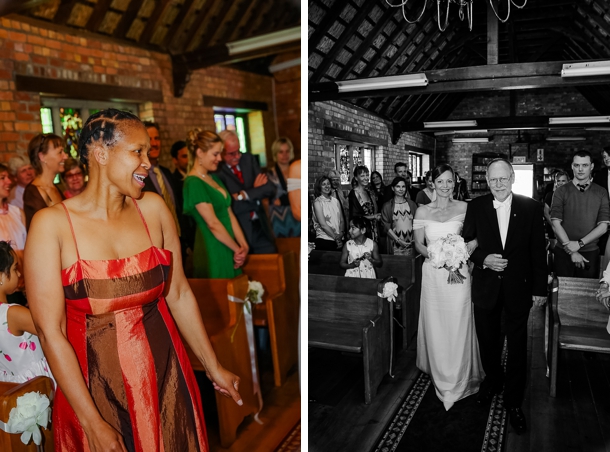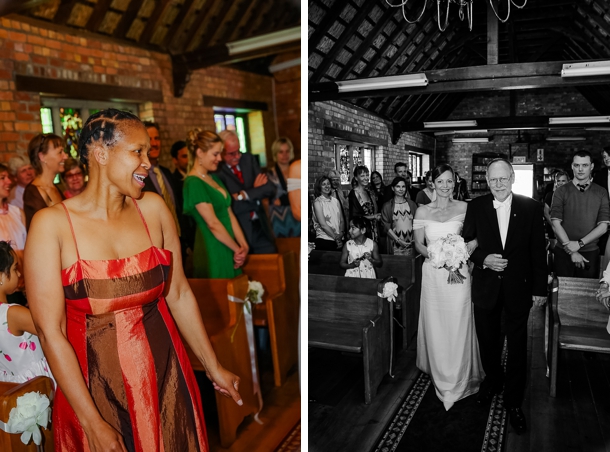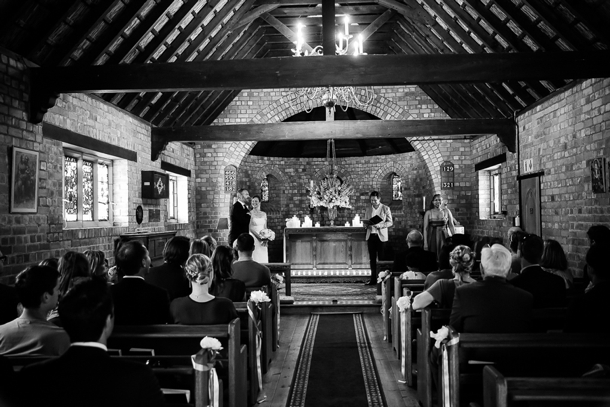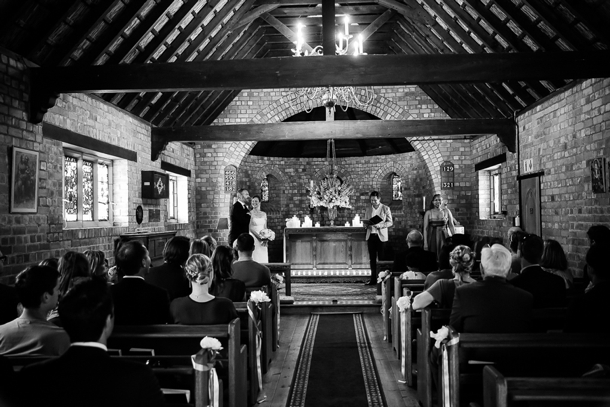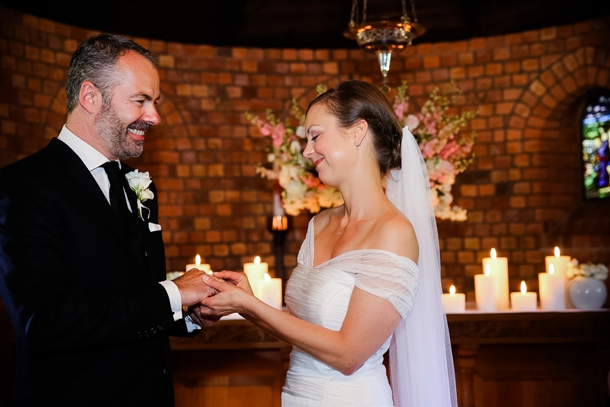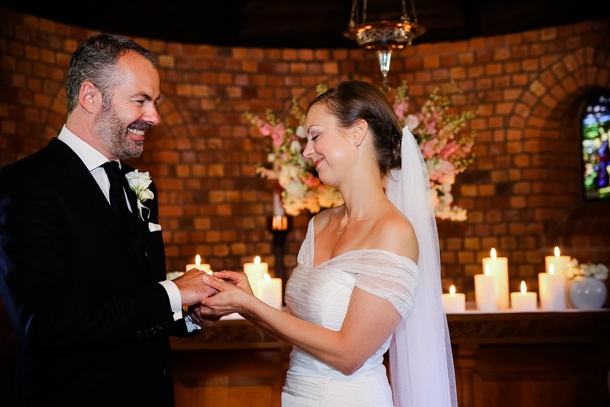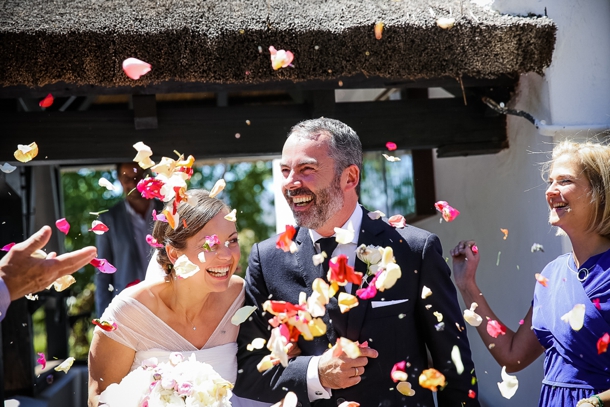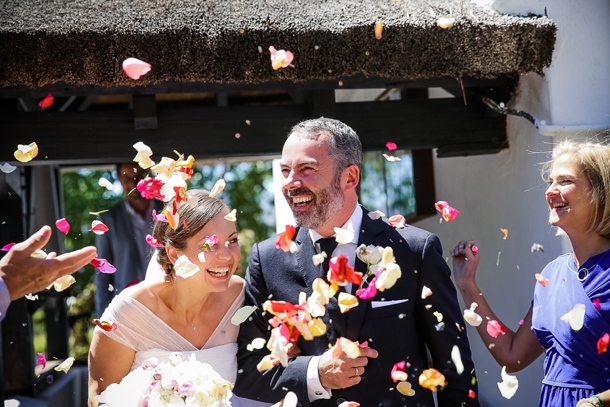 The Venue
Our wish was to marry in South Africa, where we got engaged and where I knew so many special places that I always had in mind to be THE place for the one and only day (Kalk Bay, De Hoop Nature Reserve or Franschhoek).  I found Holden Manz on the internet by chance. We saw it and immediately fell in love :-)
We knew that it would be complicated for our German friends and families but that would be the same for our SA friends if we had married in Germany.After making a reservation at Holden Manz Wine Estate to save our favourite spot just in case, we wrote an email to all our close friends and our families and involved them in our ideas. The result was overwhelming: most of them encouraged us to choose SA and supported our plans. So we went for it.
We knew that we would need a professional wedding planner. By chance we ended up on the website of Theresa who was also recommended by Holden Manz. We contaced her and – thank God – she accepted our proposal. At that stage we couldn't know that that was the best decision ever!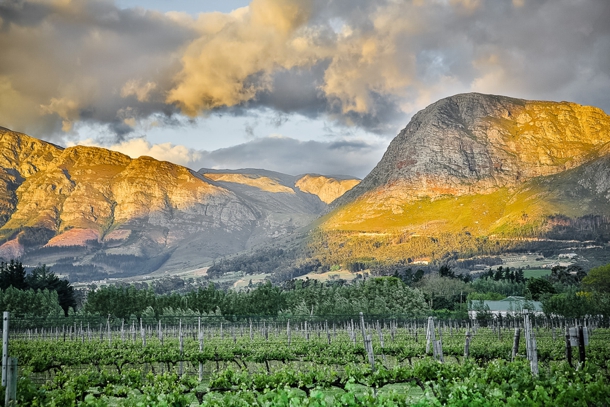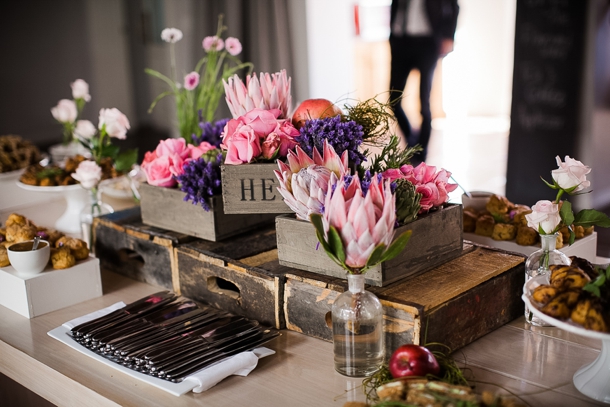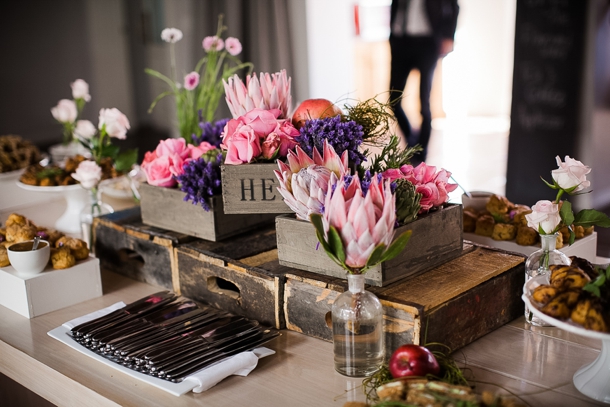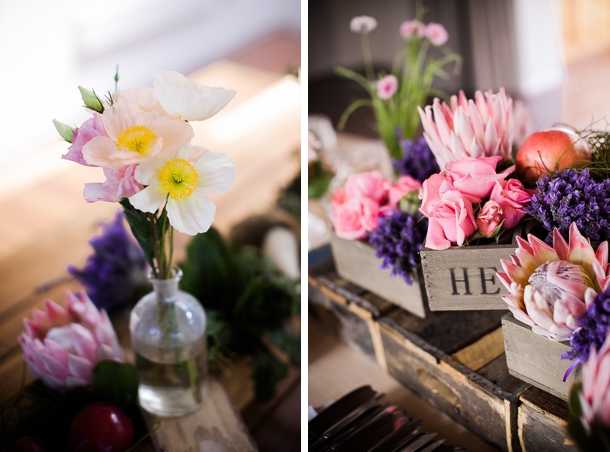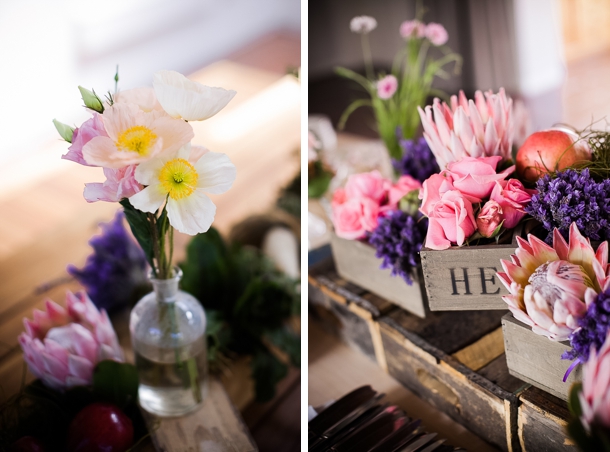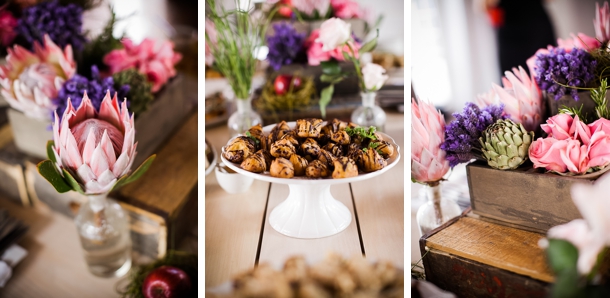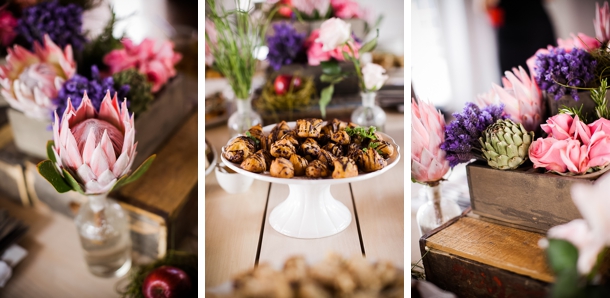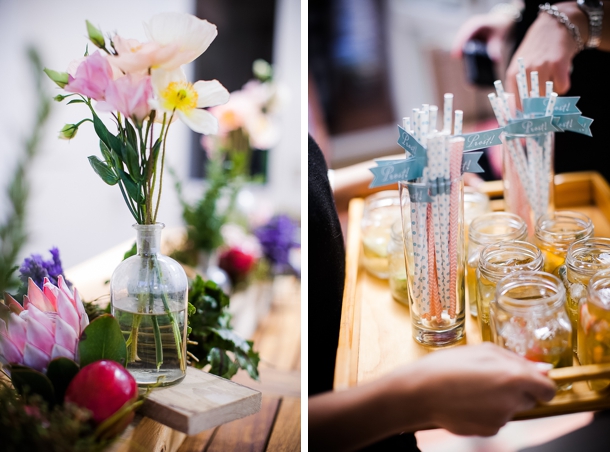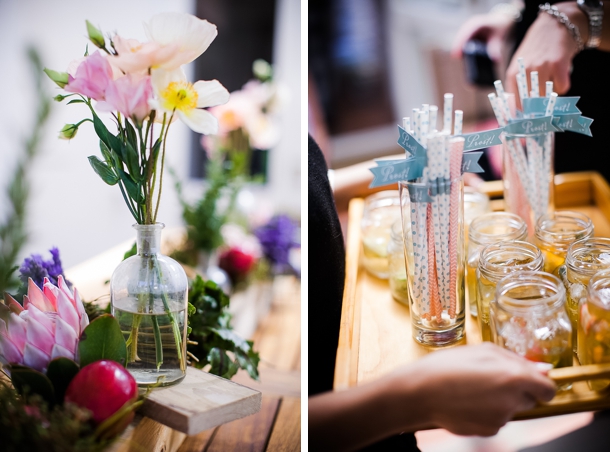 Wedding Style
The first idea was to have classic country wedding outside with long wooden tables in the fields. We also wanted to have a whole wedding day with a high tea first, than a break (for a power nap :-)) and an evening venue. So we decided to have the High Tea outside and country styled and the evening venue inside and more elegant with typical SA style. Holden Manz seemed to be the perfect place for both elements. The High Tea should be colourful, the evening venue in silver or copper with turquoise and rose combined with wooden elements.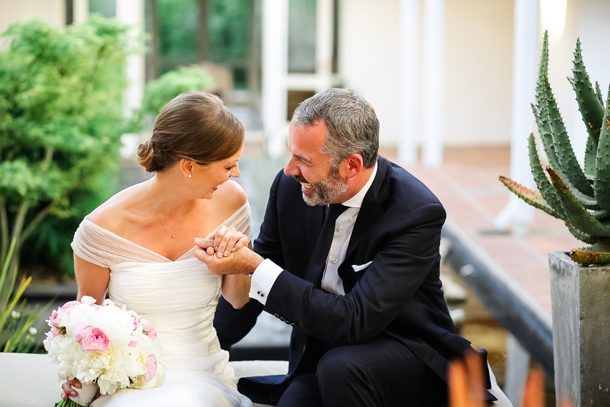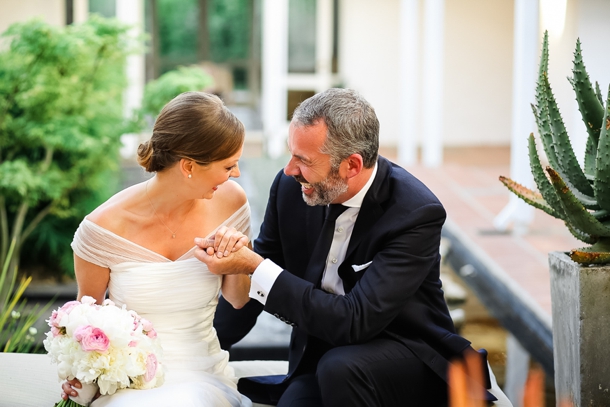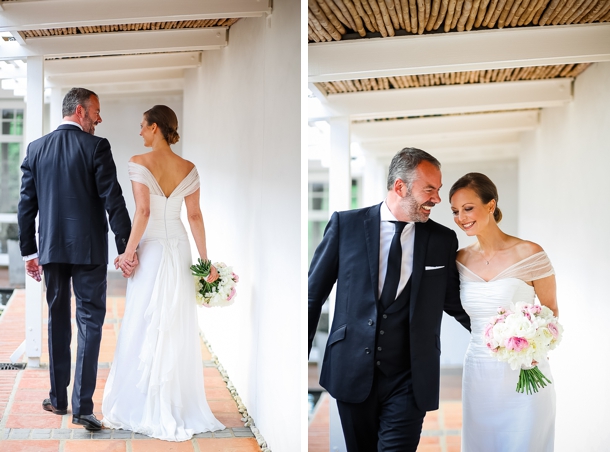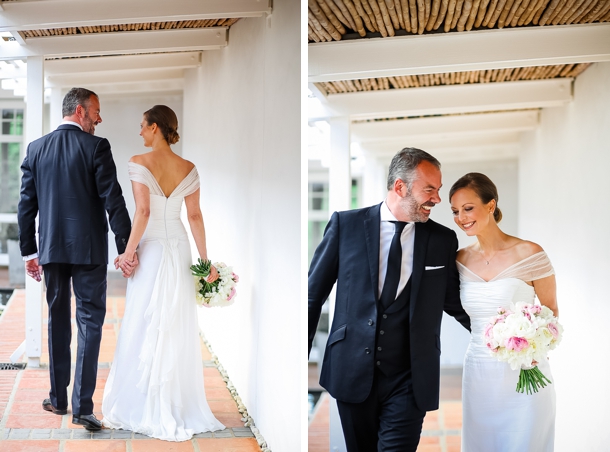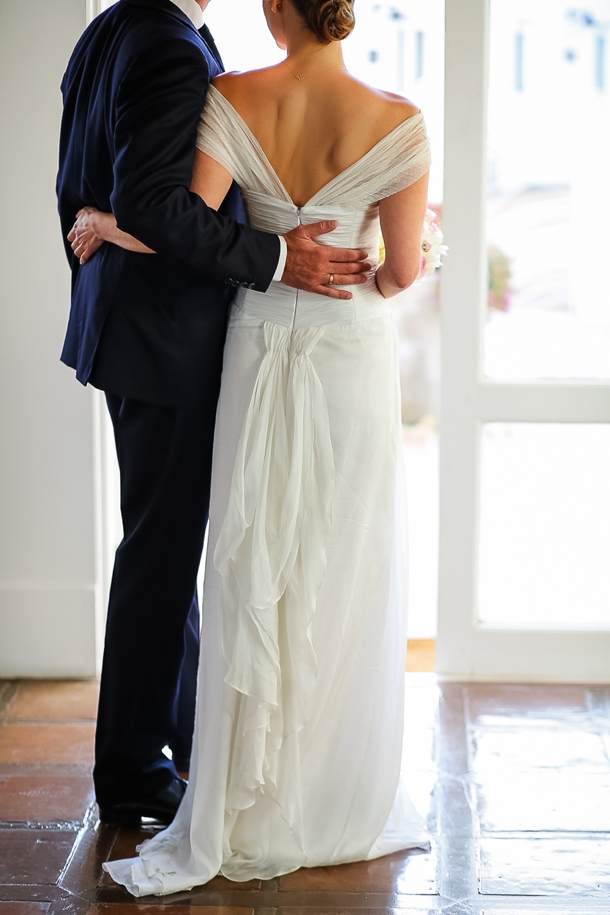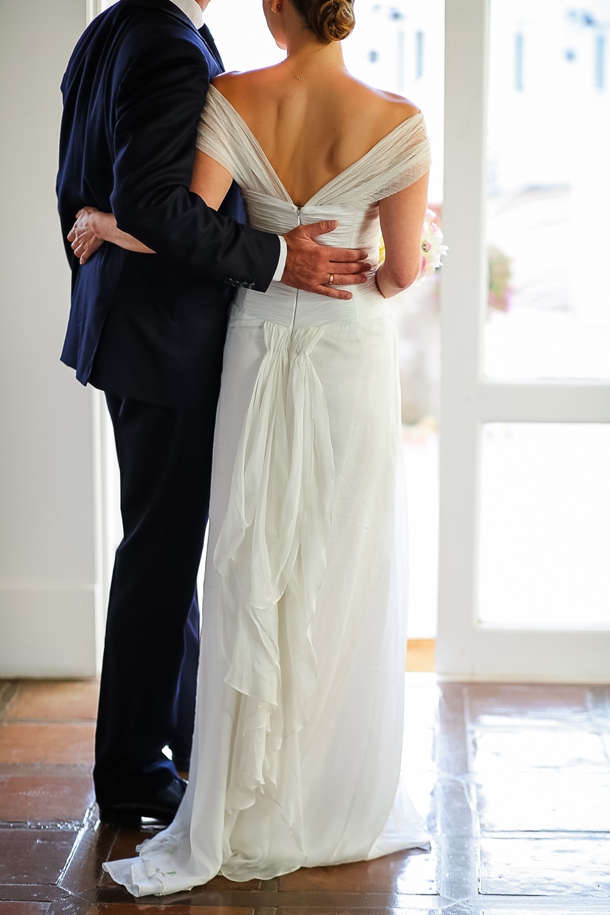 The Flowers
Colourful and wild country flowers for the high tea and elegant, classic flowers in soft colours for the venue.
The Dress
I searched online first for three weeks and found The One and only dress from a Spanish label.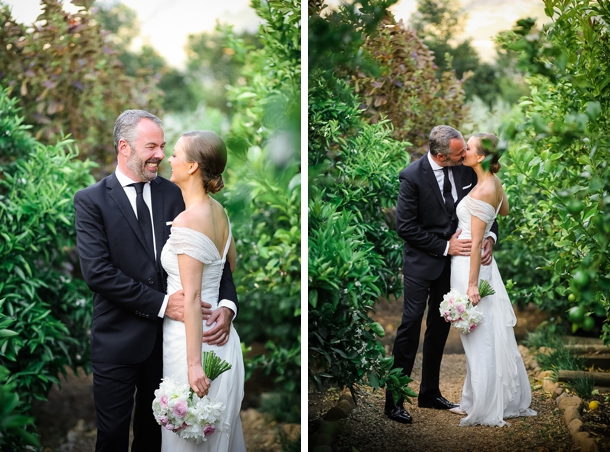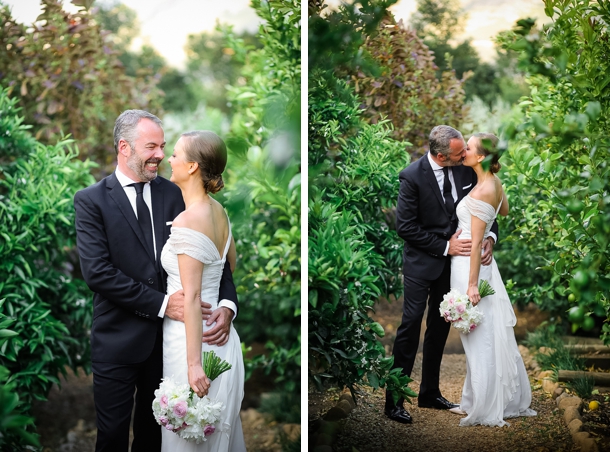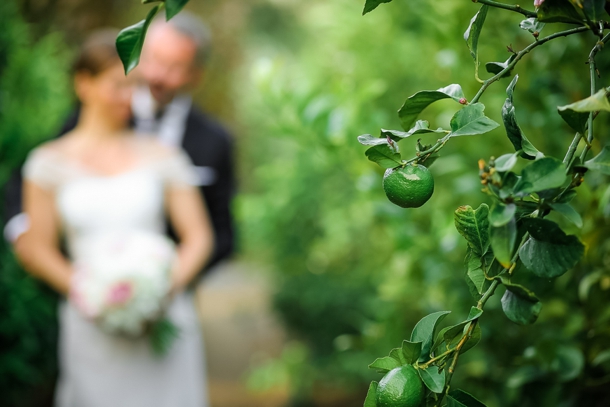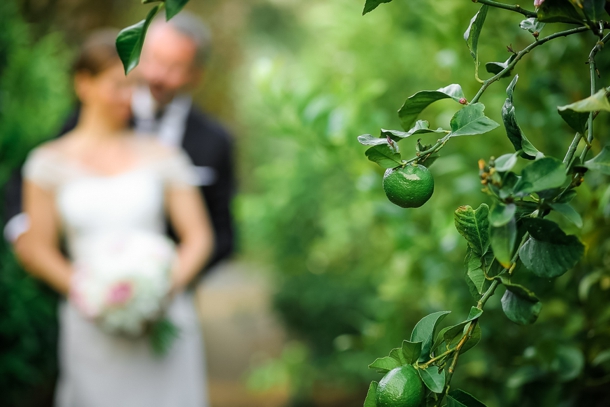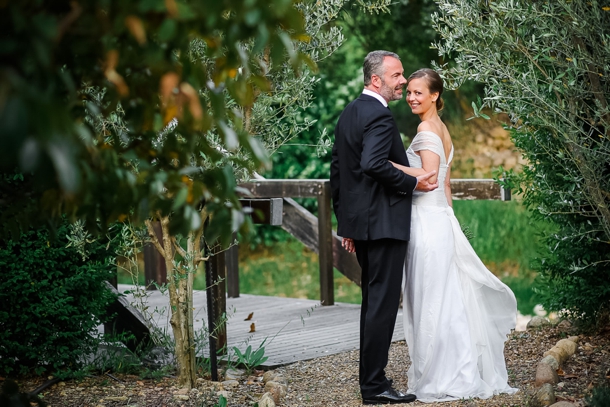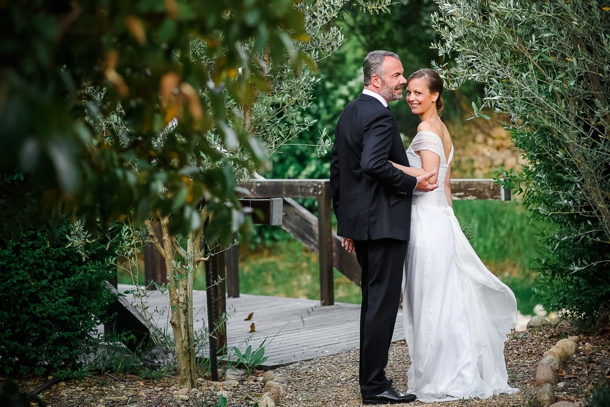 Memorable Moments
The whole church ceremony and the speeches.
Proudly South African Details
All the songs in the marriage service were traditional SA songs and the singer too (Carol Zulu). We also had South African flowers, including the protea.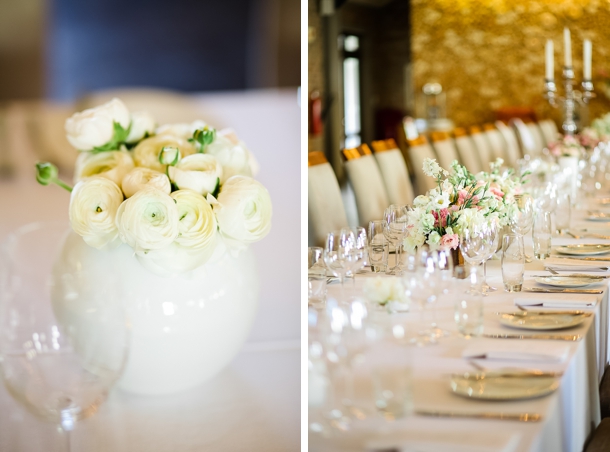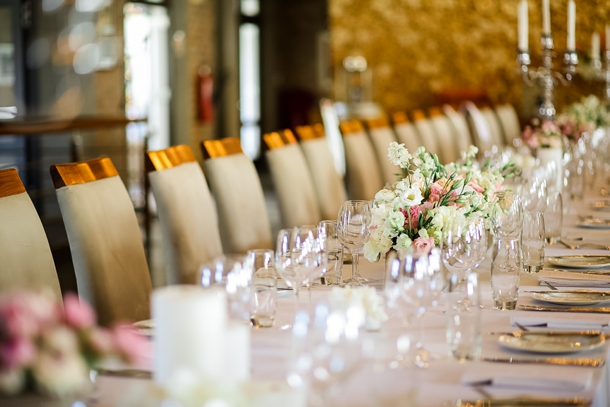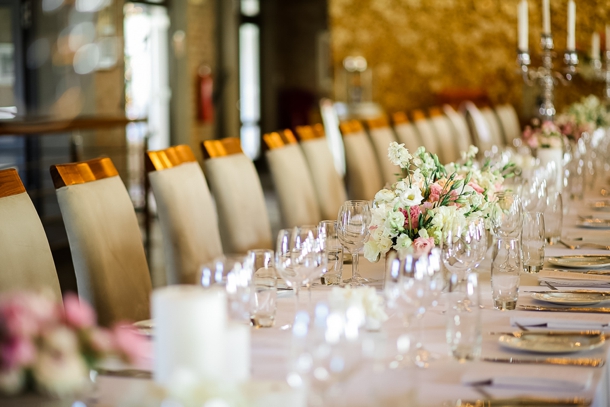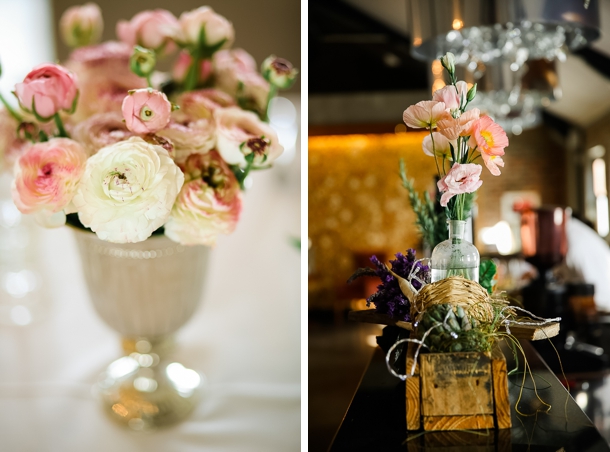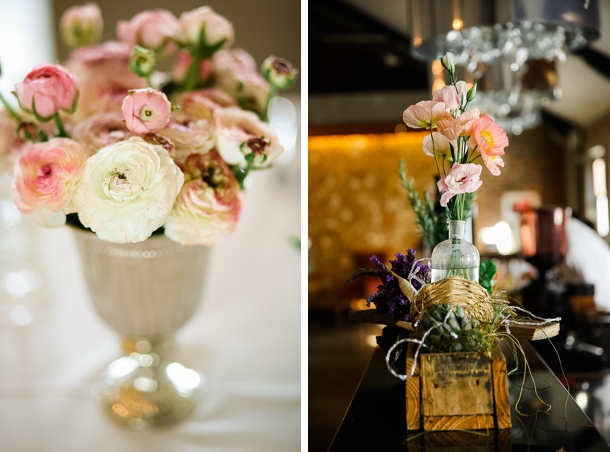 The Honeymoon
We went to Zanzibar.
Advice for Future Brides & Grooms
Start early, and contact Theresa! ;)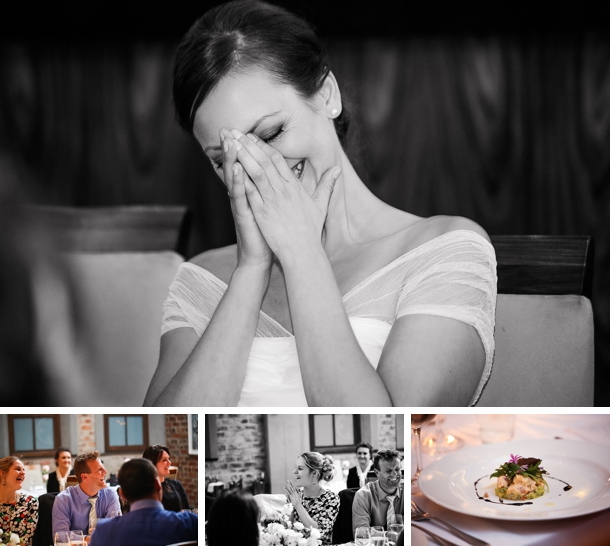 You can see more from this wedding on Nikki Meyer's blog.
SERVICE PROVIDERS
Venue: Holden Manz | Photography: Nikki Meyer | Co-ordination: Theresa Lazarevic from Creation Events | Ceremony venue: St Georges, Solms Delta | Hair & Make-up: Candice Leigh | Flowers: Paradiso Flowers | Singer: Carol Zulu | Band: Me & Mr Brown | Photography assistant: Carla Burger