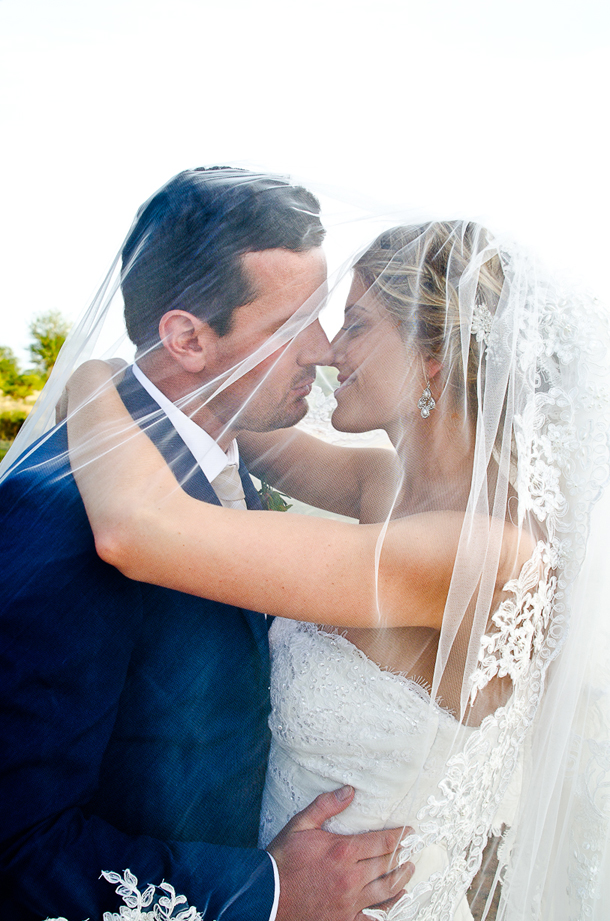 If you've been reading SBB for any amount of time, you'll know that I am absolutely crazy for the African bush. Beaches and mountains I love, even cities with their chaotic charm enthrall me, but I never feel quite as at peace and at home with my soul as I do in the bushveld. Today's couple feel the same way, and the bush has woven into their love story, so it was only natural they would choose a game lodge for their wedding day. So they found themselves exchanging vows under a bower of Marulas, mixing the vintage elegance of lace, lilies and lanterns with a crisp modern palette of navy and white. It works beautifully, a hint of old world safari, as well as a timelessly elegant look that gave centre stage to the magnificent wilderness all around them. I can't think of a better place to say 'I do!'. The lovely Maryke Harper captured these gorgeous images of the beautiful Melissa and her dashing groom.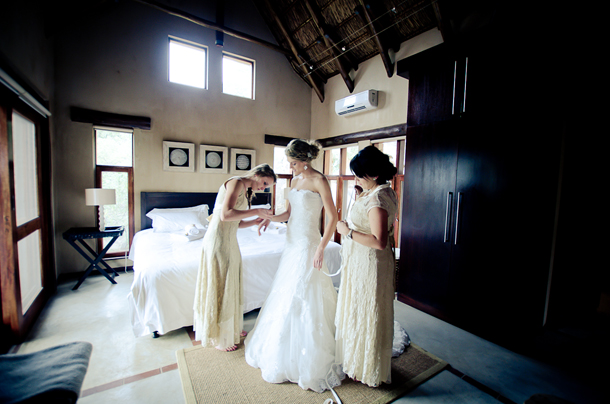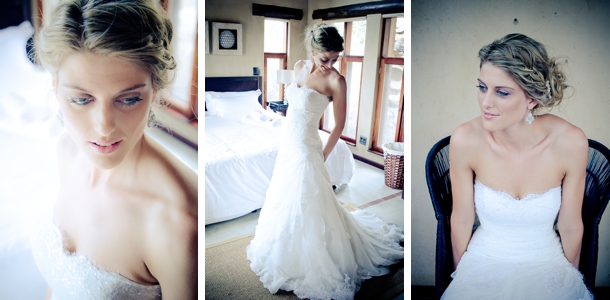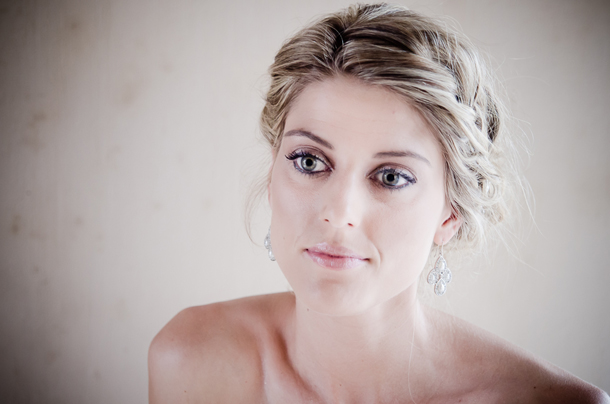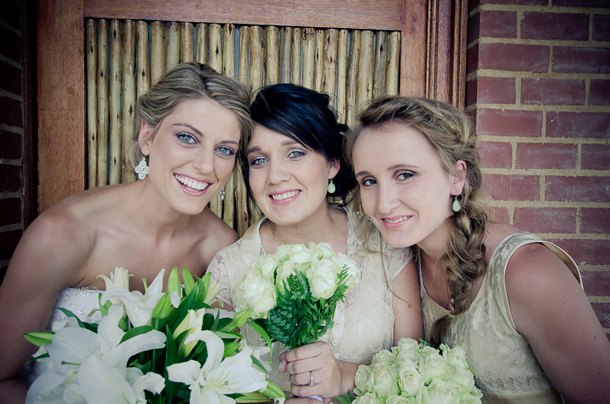 Love Story
We met through friends of ours two years ago.
The Proposal
He stole me away for a weekend surprise to Madikwe private game reserve. When we arrived on the Saturday afternoon, we were greeted by the lovely staff who awaited our arrival and from there on we were wined and dined the whole afternoon, which ended with a three hour safari sunset cruise. We saw incredible wildlife. When we got back to our chalet to freshen up for supper, the whole chalet was decorated with tealight candles and lanterns, which continued to our private deck (overlooking a waterhole while elephants were splashing around it). A romantic table for two was set and we were privately served starters and dinner. Then Christian got up, took his Bible and read Proverbs 31:10-31 "A Virtuous Wife". After that he came around the table, got on to one knee, and asked me to be his wife. After a whole lot of laughter and tears I managed to say yes!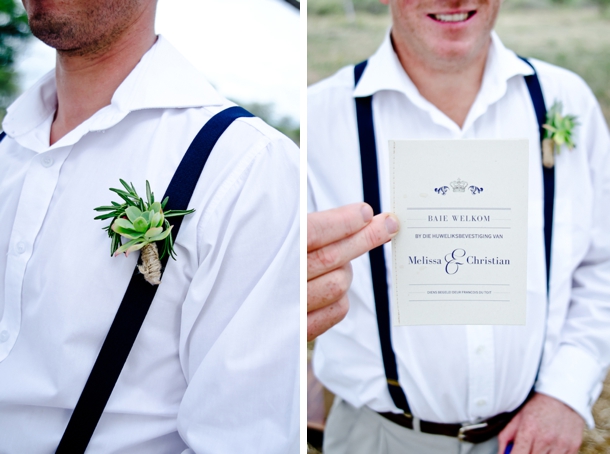 Wedding Style
Our wedding was situated in the bush at an amazingly stunning game lodge. As we are both crazy about anything colonial era safari-style, so we took the same look and feel as the theme for our wedding. I love white and neutral colours – which worked especially well with the bush, creating the exact look and feel that I was going for. My palette was enhanced with touches of navy on a lot of white space – especially on the stationery. Textures of lace were also added here and there, like in the big doilies, which were used as placemats under the rustic under-plates. Adding fairy lights in the trees and lanterns on the tables created soft lighting.
The Venue
It has always been my dream – and by coincidence my husband's – to get married in the bush. We were blessed to be able to get married at Thaba Motswere, a private game lodge, which at the time did not cater for weddings. We had to import everything from Pretoria. I have a feeling they will be expanding quite soon… :) Our ceremony was in the veld surrounded by Marula trees. The actual reception was also outside – everything was outside – on the lodge's deck which was on a hill overlooking the bush (amazing view) under the open starry sky. The weather was amazing – not too hot but it also didn't rain. We were so blessed.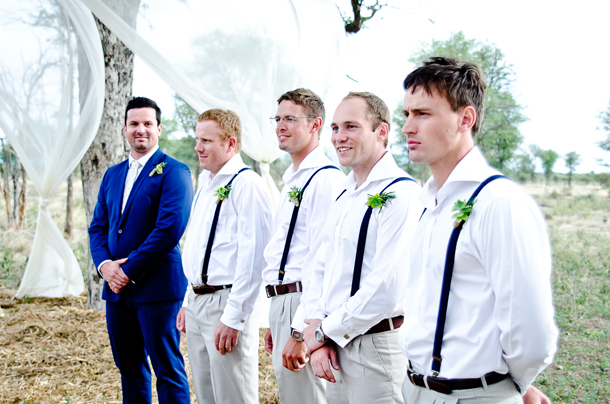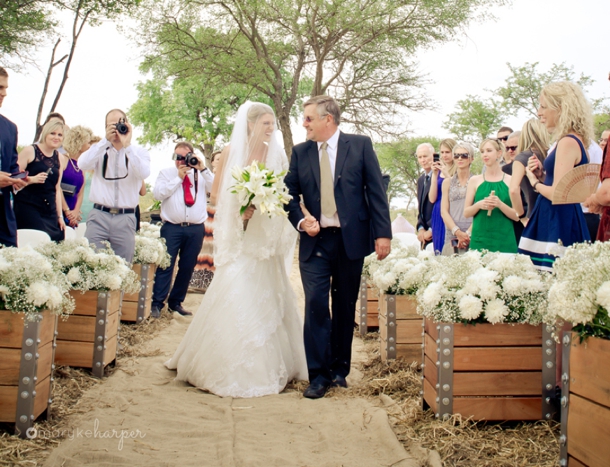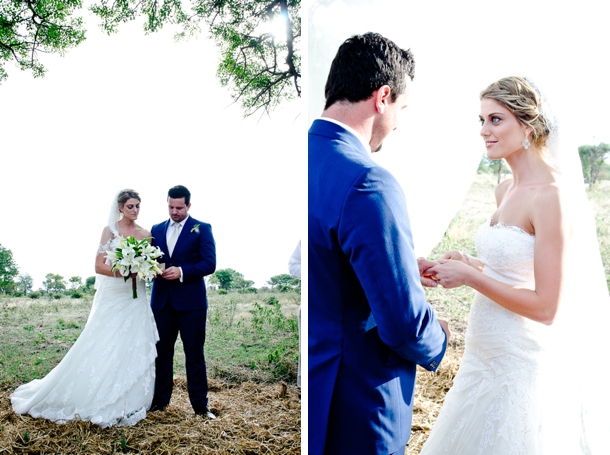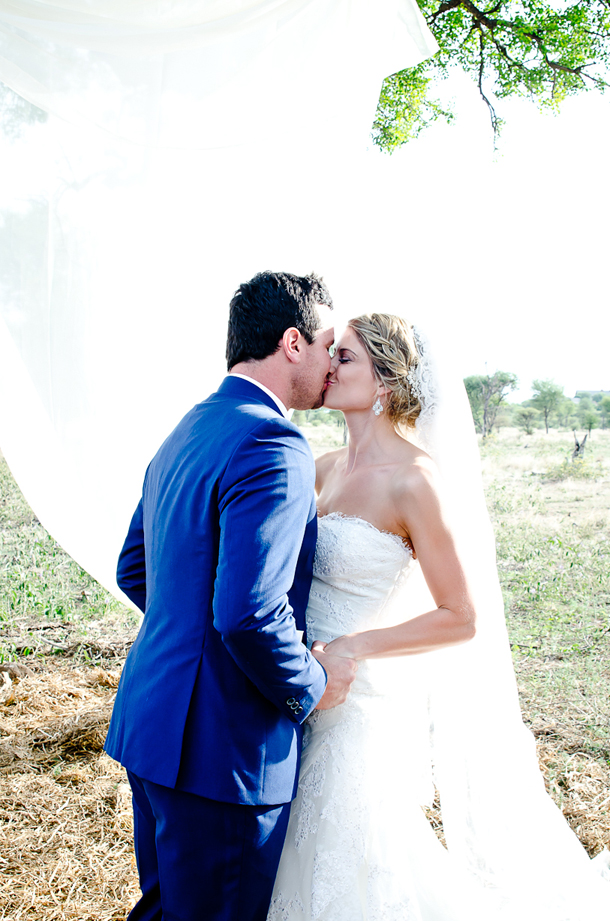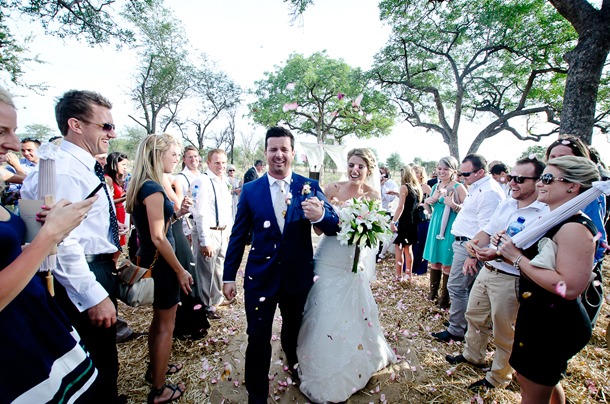 Wedding Details
Our wedding completely related to who we are. We are in love with the bush. My husband always says he experiences God's presence the most when he is close to nature. I've also learned to appreciate God's magnificence more in nature through him. We absolutely love traveling into Africa. Our first trip was a year ago when we went wild camping in Zimbabwe, Botswana and Zambia for three weeks. We were 12 friends who had an amazingly life changing experience. So sharing our special day with our friends and family in the bush with a touch of colonial safari style was completely us.
DIY Elements
We did most of it ourselves and I'm very proud to say that it could only have been done by the grace of God. The food my mom and gran and aunts made. Starters were outsourced and the lodge's chef did the dessert. I did all of the stationery and printing (I'm a graphic designer). We had to drive everything (tables, chairs, plates, glasses, tablecloths, fairy lights, etc.) from a hiring company in Pretoria to Thabazimbi. My mom and our gardener made the wooden flower crates used at the reception. My mom and aunts did the flower decorations, and set-up/co-ordination was done between me, my mom, mother and sister-in-law, and aunts as well as helping hand labour at the lodge. My husband and workers cleaned an area in the bush for the ceremony and made an aisle by using "hardekool" wood branches. My mom also made the arch, which was this veil-like curtain – there was this light breeze during the ceremony and the curtain blew softly in the wind. She also made my bridesmaid dresses in a biscuit colour from lace. My mom was an "yster" with everything! There is really nothing she can't do. All in all everything was beyond my expectation – and believe me when I say I was already excited by the ideas I had in my head.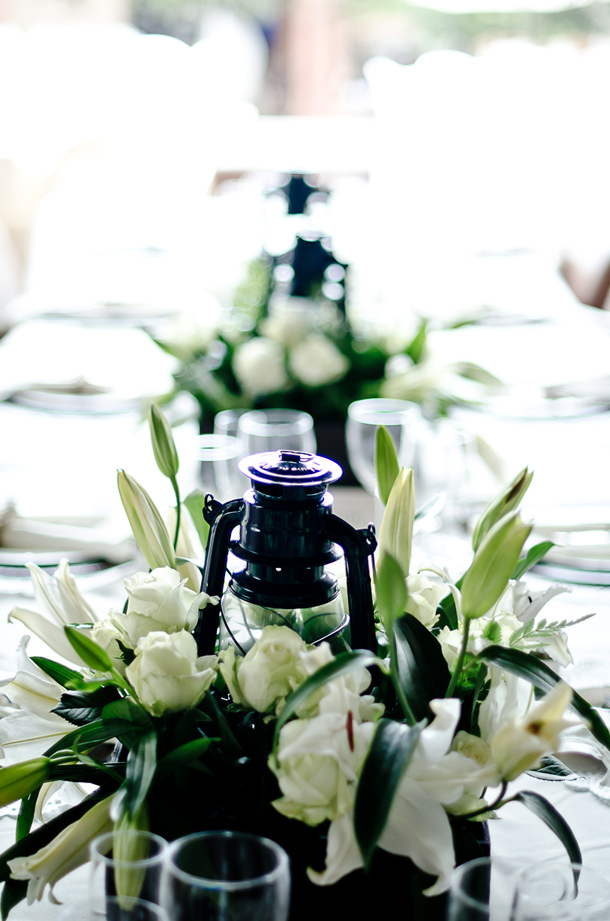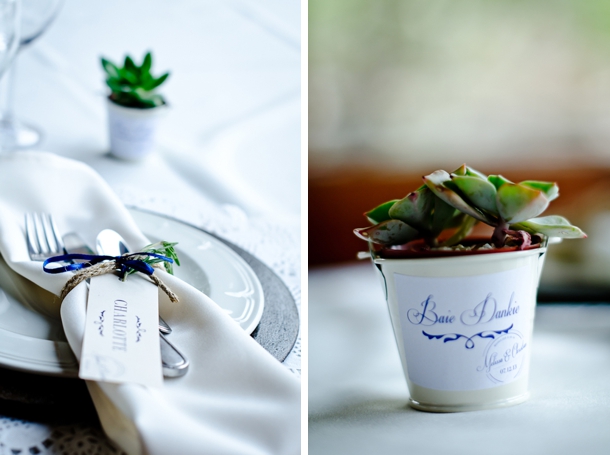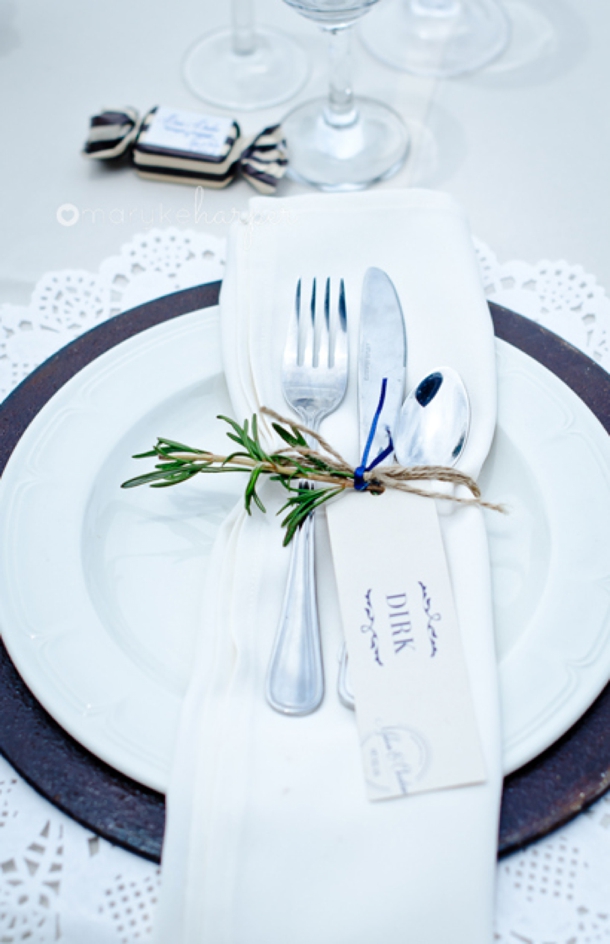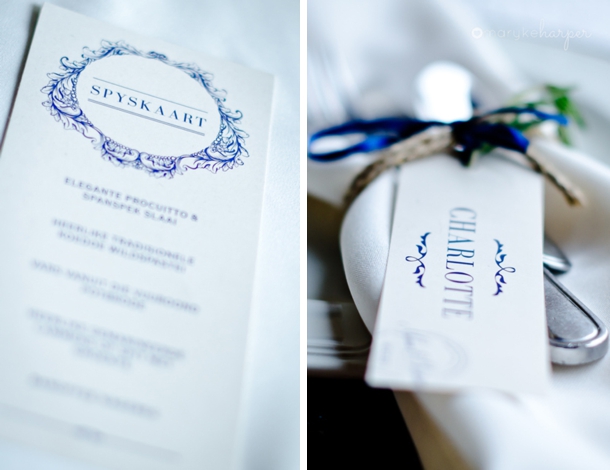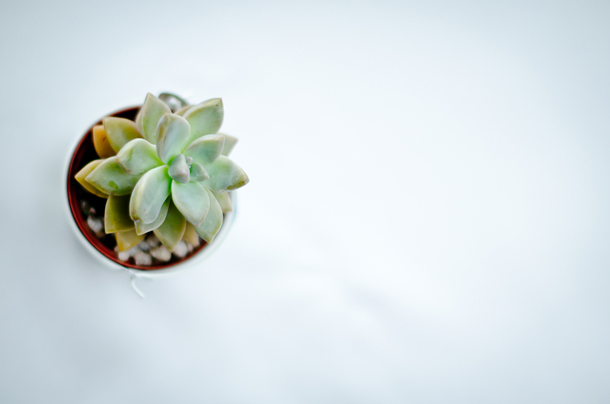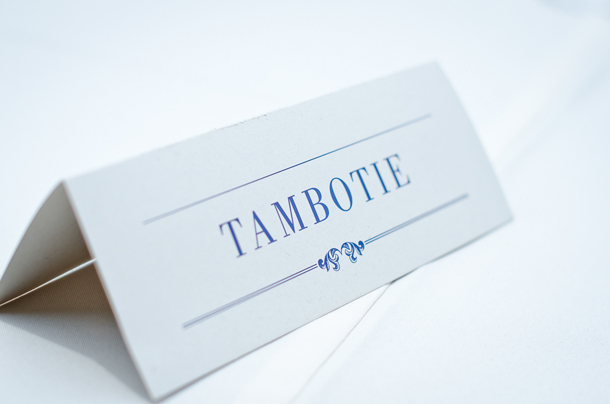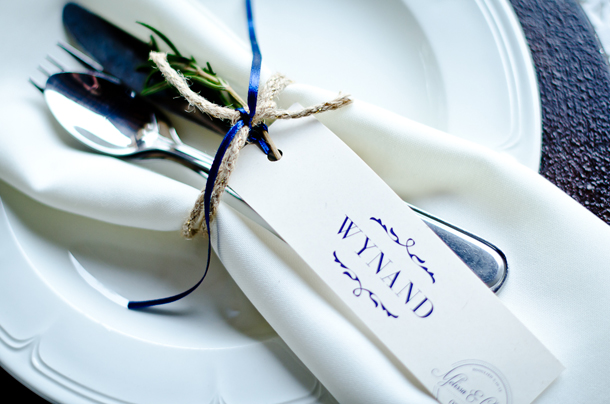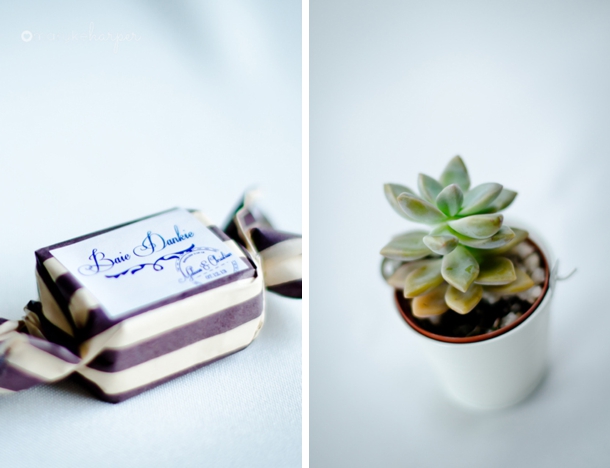 The Flowers
I'm absolutely crazy about white Casablanca lilies. They were the main flowers but were complemented with white roses here and there, and green leaves on the tables. At the ceremony the crates were filled with crescents and baby's breath. My boutique was only Casablanca's and my two bridesmaids had white roses.
The Dress
Ah I absolutely LOVE my wedding gown! I just wish I could were it again but I guess that is what makes a wedding dress special at the end of the day. My dress fitted like a glove and it was so flattering. I wore a dress from Provonias. We imported it from Spain. The whole dress was made from the most beautiful Spanish lace. My mom made my veil, which is very special to me. It's a long dramatic veil with lace on the sides. It fits my wedding dress perfectly. Really stunning. She also made an exquisite plain white lace garter.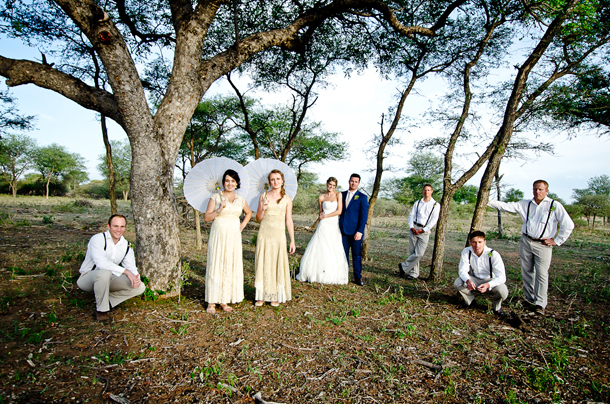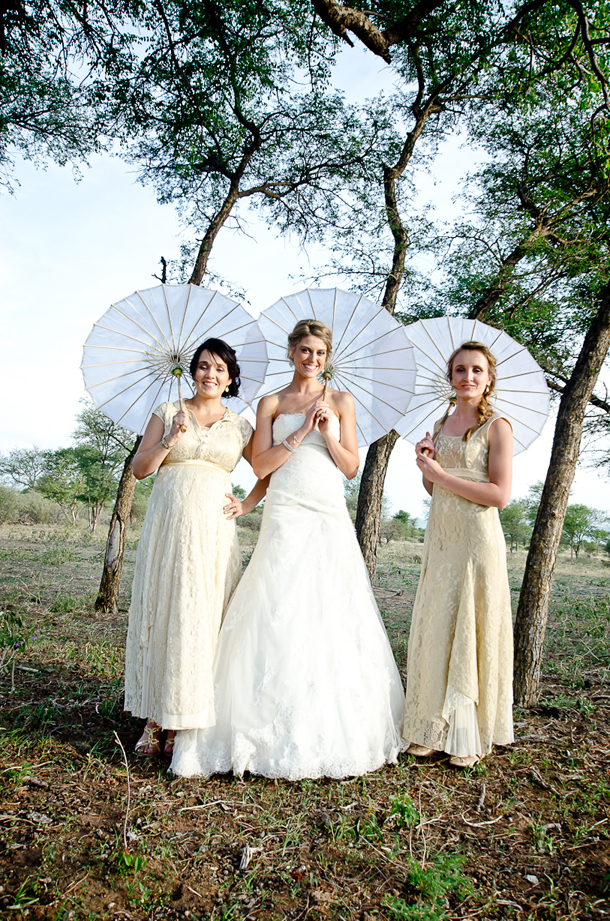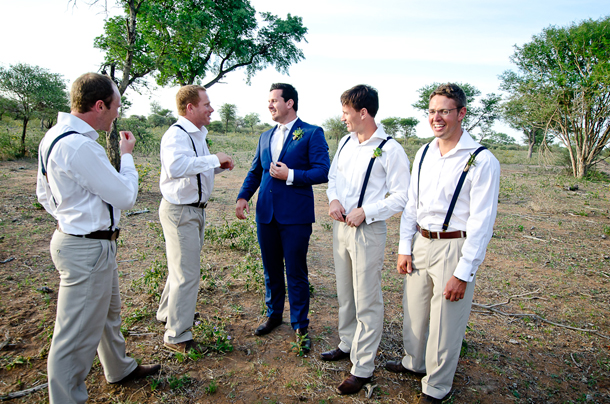 Memorable Moments
I can honestly say that everything was so special at its time so I can't pinpoint anything out from the rest. It was indescribable.
Proudly South African Details
Well, we did have it in the bush! Our main meal consisted of kudu game pie, "skaap spit" with grilled veg, melon and prosciutto salad, and "Pot brood".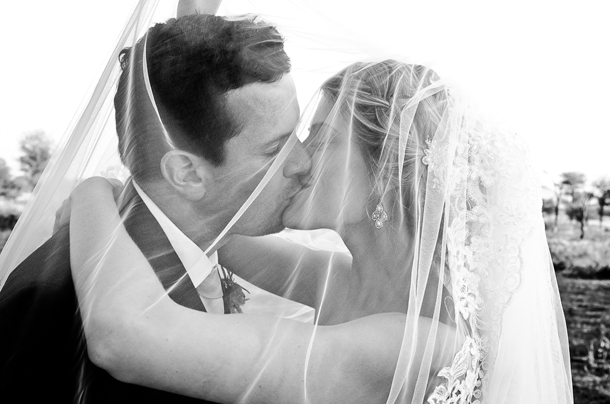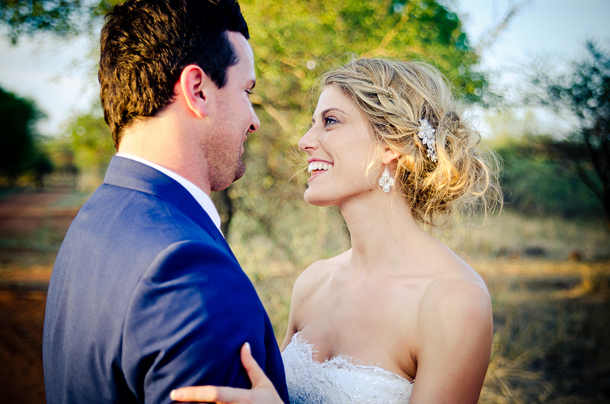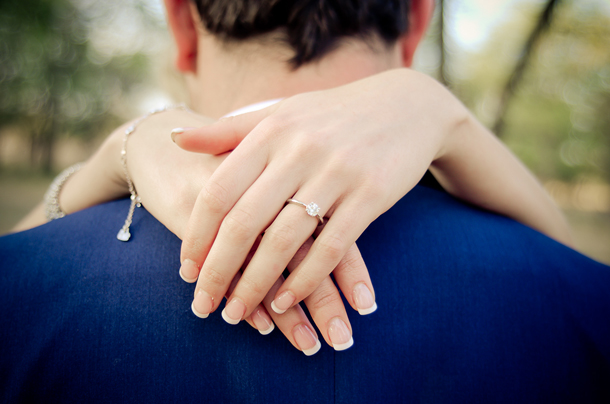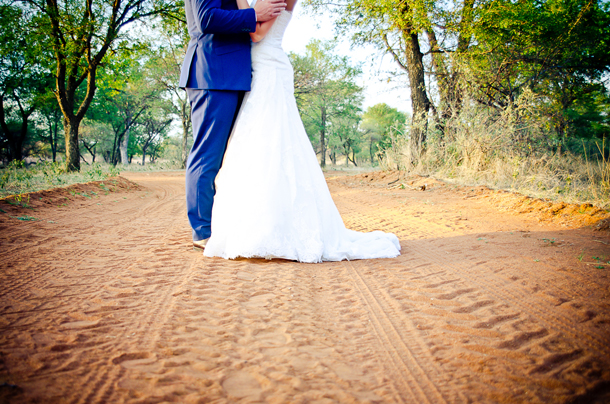 The Honeymoon
It was a huge surprise! We went to Seacliff Hotel in Zanzibar for a week, which was amazing. After that we went to the Manyeleti to Pungwe and Ndzaka game lodge (part of the greater Kruger) that was also a lot of fun!
Advice for Future Brides & Grooms
Really enjoy every second of it, even if it feels like you are going to lose your head and go insane – trust me it's worth it in the end and actually a very very very special time in your life.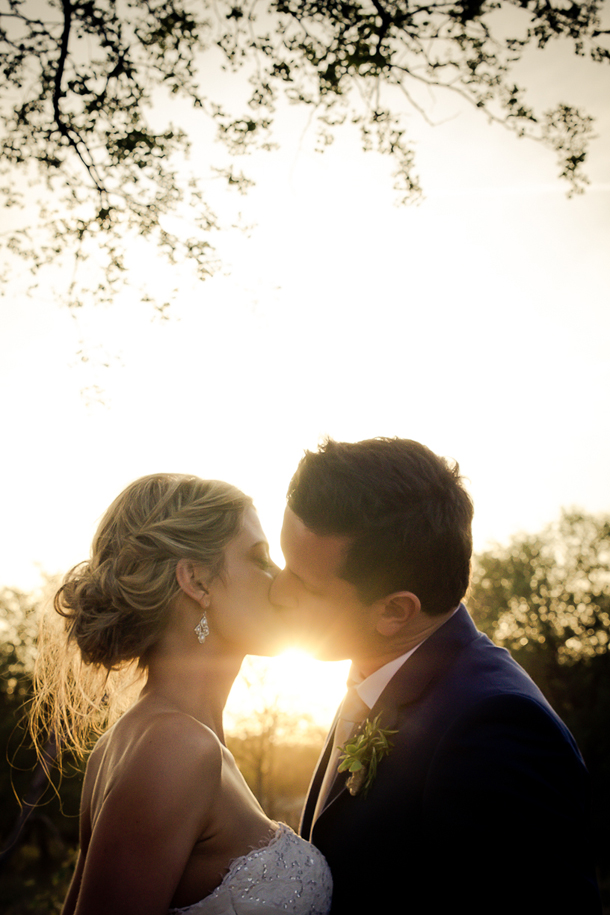 You can see more from this wedding on Maryke Harper's blog.
SERVICE PROVIDERS
Venue & catering: Valley of the Kings, Thaba Motswere | Photography: Maryke Harper Photography | Video: Visualcorp | Cake: Cappuccino's made the base which was weaver sticks and we supplied the Lindt balls | Décor & hiring: Angel Light | Stationery: Melissa Krone | Bride's dress: Provonias | Bride's accessories: Accessorize; Swarovski | Make-up: Lasting Impressions (Paula Bekker) | Hair: Cutting Edge Thabazimbi (Mereike) | Bridesmaids' dresses: Hanlie Kruse (bride's mother) | Groom's attire: Your Pal | DJ: Multimusic (Chrisjan Vermeulen) He was great!