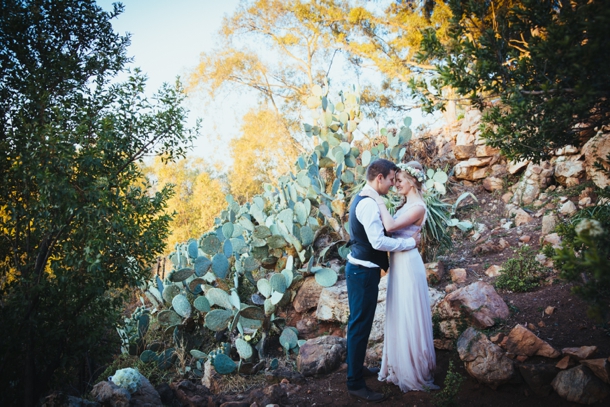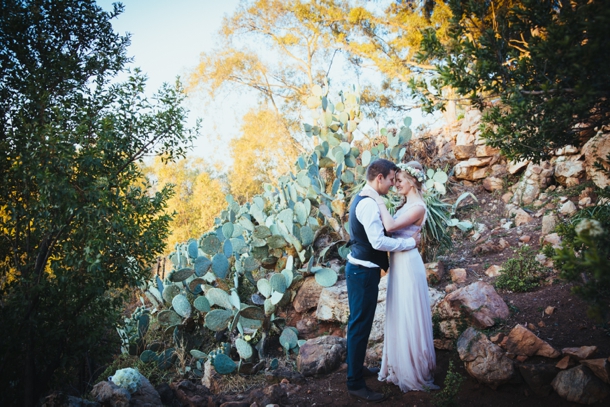 We feature all kinds of weddings here on SBB, but I must admit to having a huge soft spot for those that take place in a garden or backyard. I love the idea of getting married somewhere that literally feels like home, being able to go back there again and again and make new memories, as well as the loving and intimate feel you always get from an at-home celebration. Today's wedding is just a perfect example of that, and it's effortlessly chic too – I love that bride Nandi was inspired by her mum, and wanted the decor to look like something that came from her cupboards. And can we just take a minute to salute Nandi's dress? Absolutely love it, especially paired with a pretty braid and a crown of flowers. As I said, effortlessly chic. I can't think of a better choice of photographer for this wedding than Lad and Lass Photography, as their style really complements the couple's – a perfect match. Just like Nandi and Brett. And just like backyards and beautiful receptions. ;)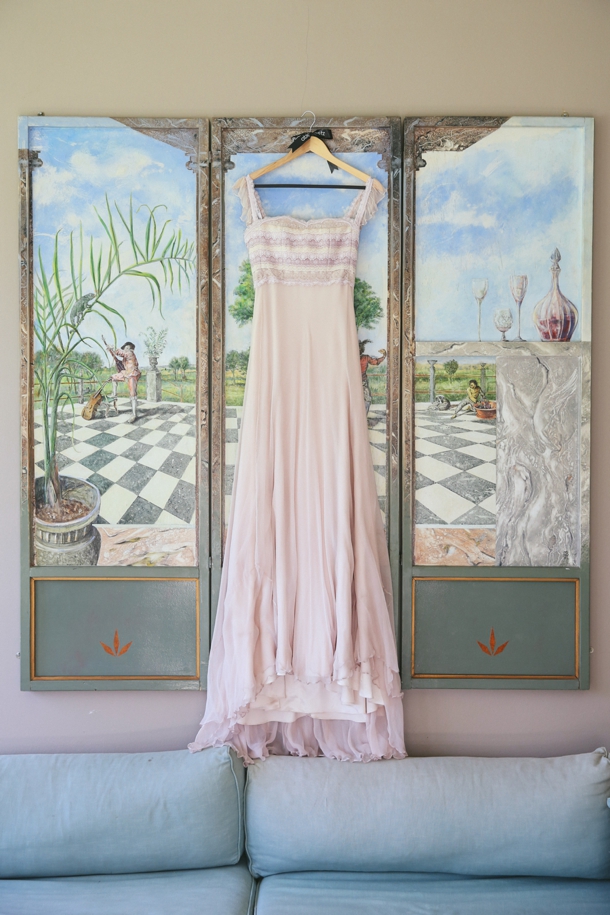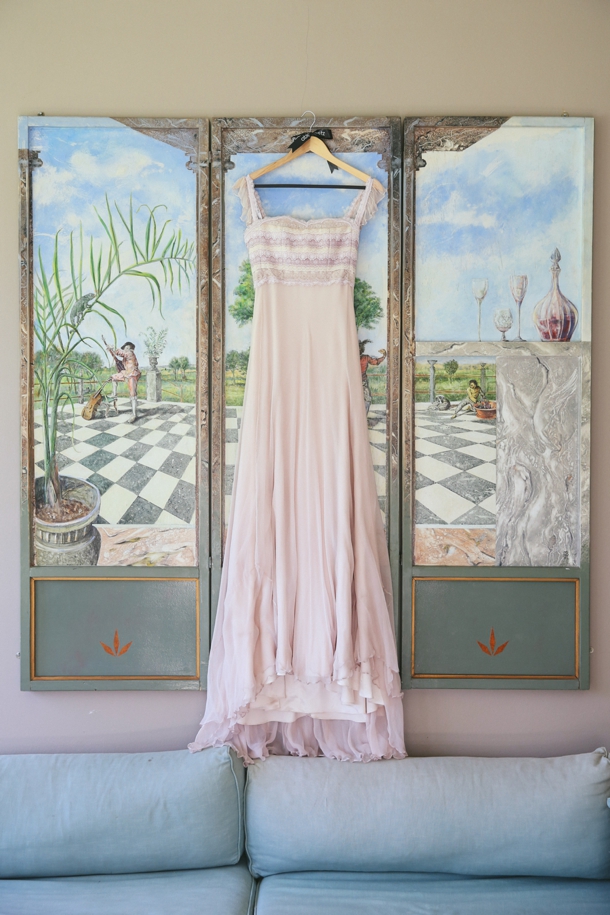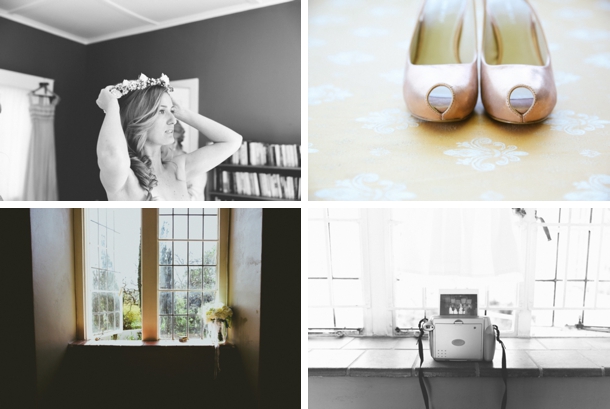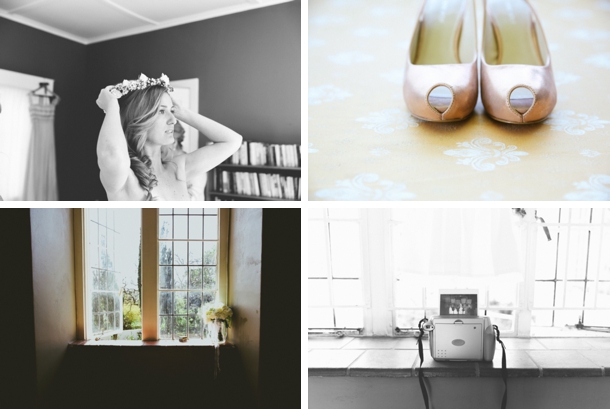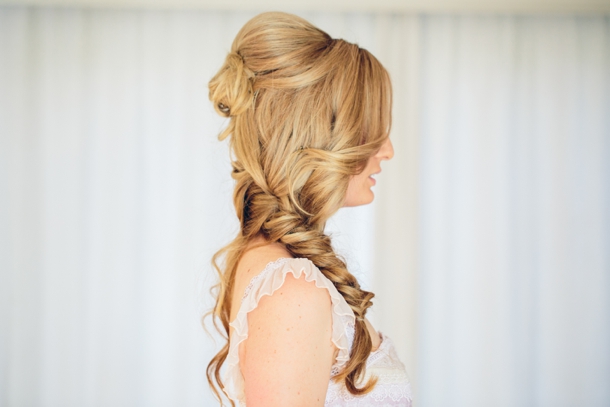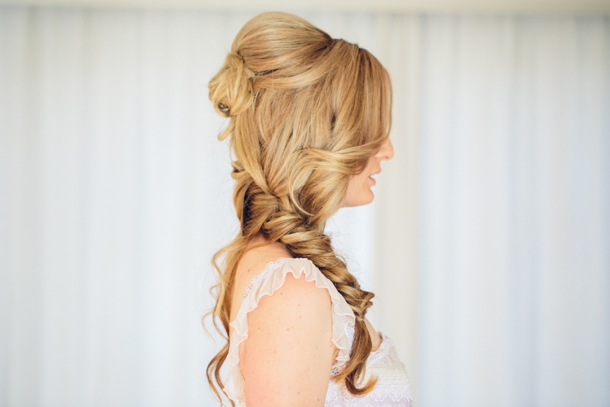 Love Story
Brett and I met at school, I was in the same class as his sister. Although we were not 'interested' in each other at that stage I always though he had nice legs. We bumped into each other a few years after school and he was quite persistent. Eventually I gave up the game, took him to my parents' farm for the weekend and it was there, on the Sunday, that we sat under a tree in a field and I told him I would now be his girlfriend.
The Proposal
It happened on the same farm, under the same tree. I got out of the shower, went to my bedroom and there was a note and rose petals all over the bed. The note told me to go down to the tree 'where we decided to become boyfriend and girlfriend' some five years earlier. I was in my towel and started barrelling out the house before I quickly decided it was best to throw on some actual clothes. My mind was hazy so I ended up in back-to-front leggings and Brett's T-shirt. I couldn't get out of there fast enough. I ran down the garden and there he was, on one knee. We cried, we hugged and we laughed. And to this day a carving of 'N+B' in a heart, remains in our tree.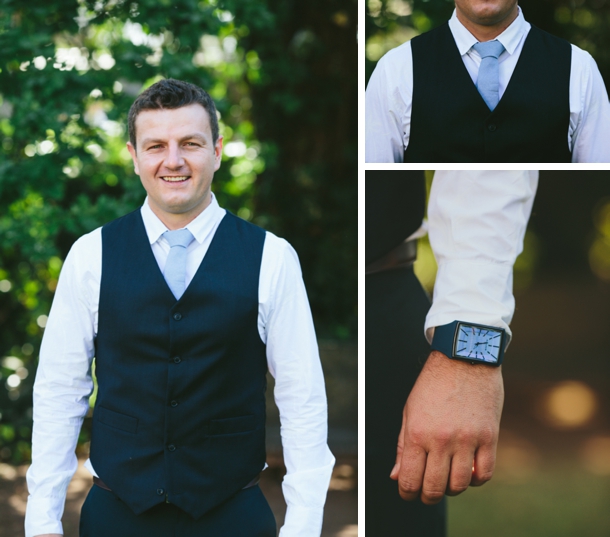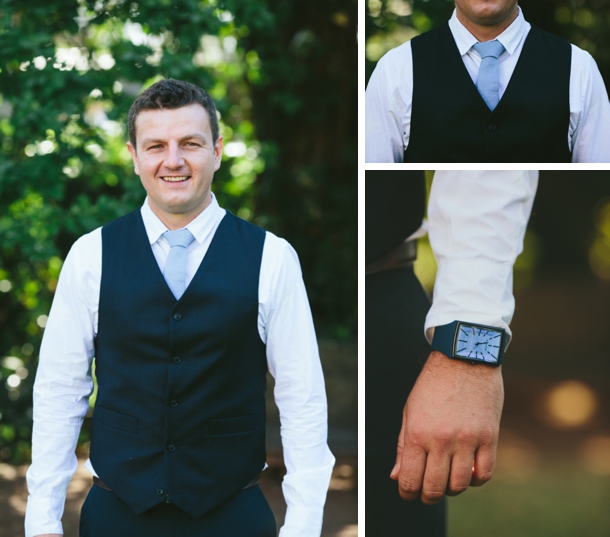 Wedding Details
The details told the story of who we are entirely. Brett is a very relaxed person, originally from a farm, who adores nature and the outdoors. I am completely family oriented and slightly obsessed with organisation. The wedding gave me an opportunity to flex my planning skills, gather up everyone I love, give Brett a wedding that felt like it was on a farm, celebrate our love and thank my parents, friends and other family for being the most important aspect of our lives. The wedding was a celebration of love and life, what more do you need?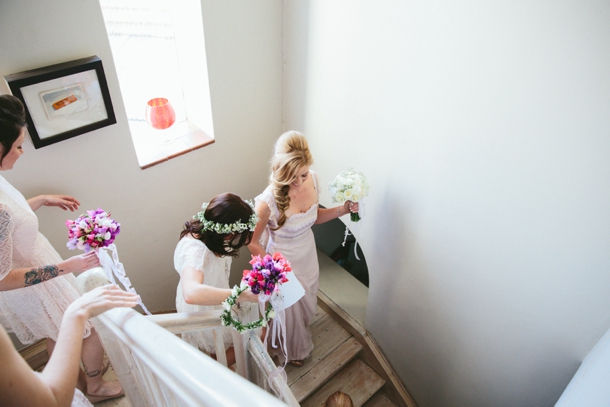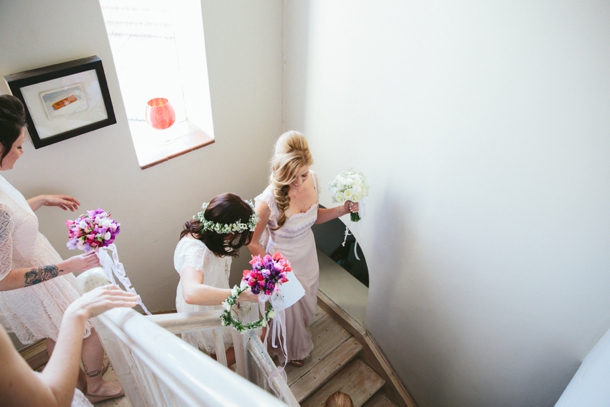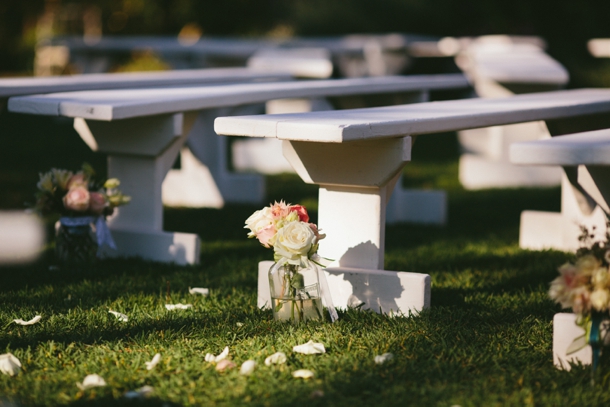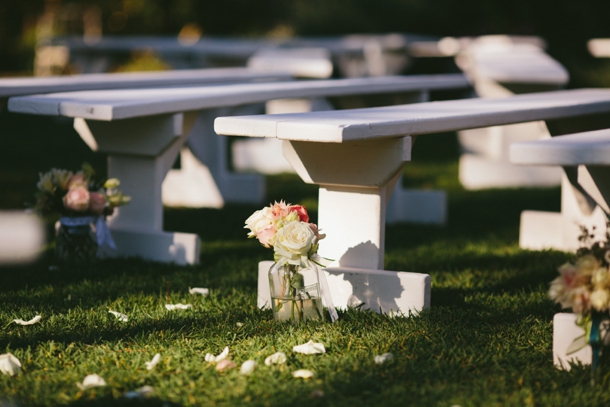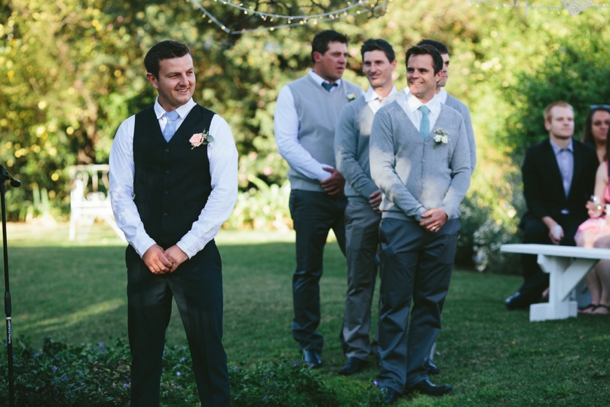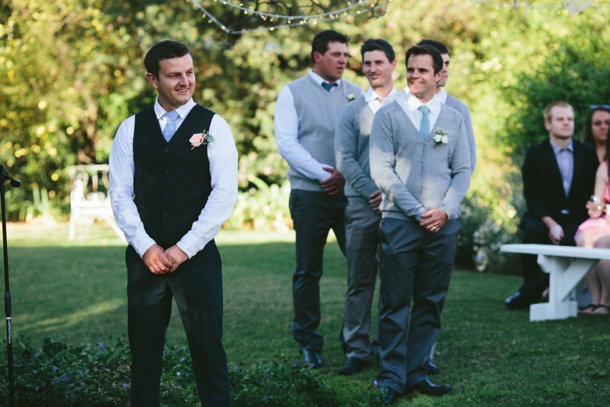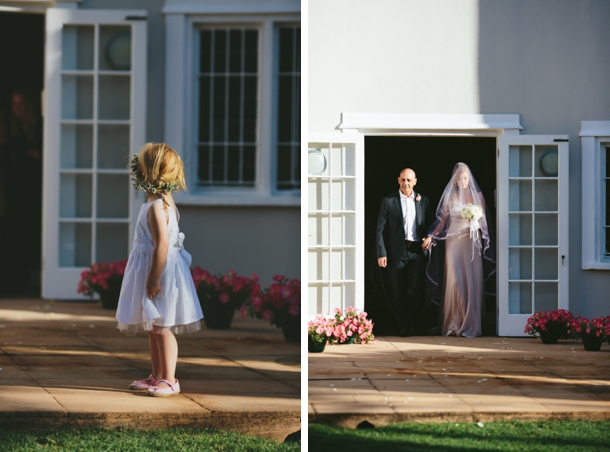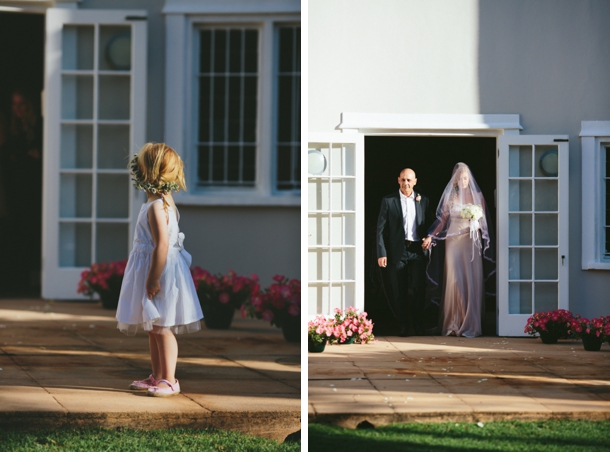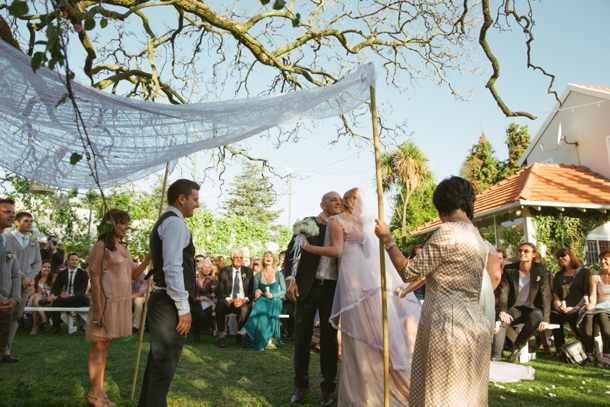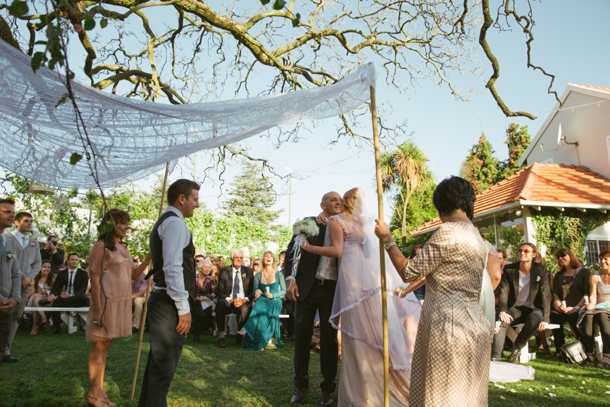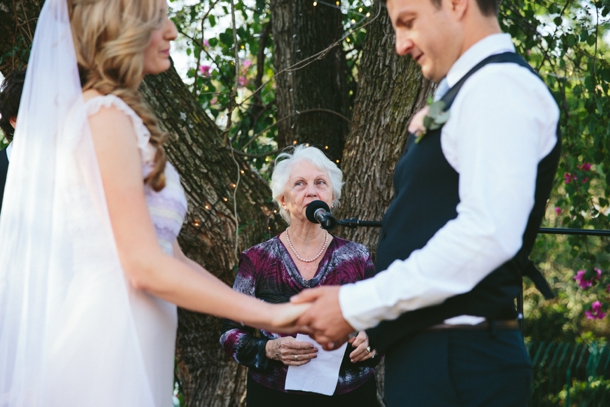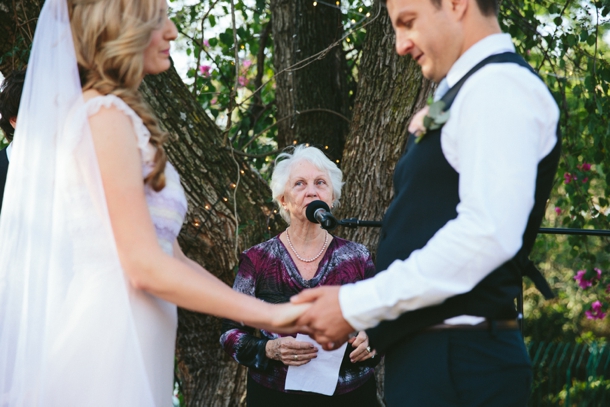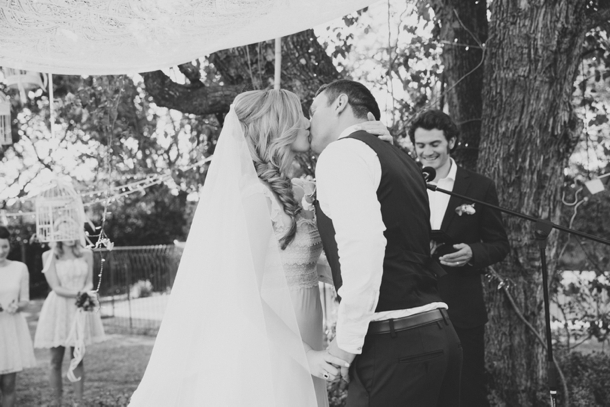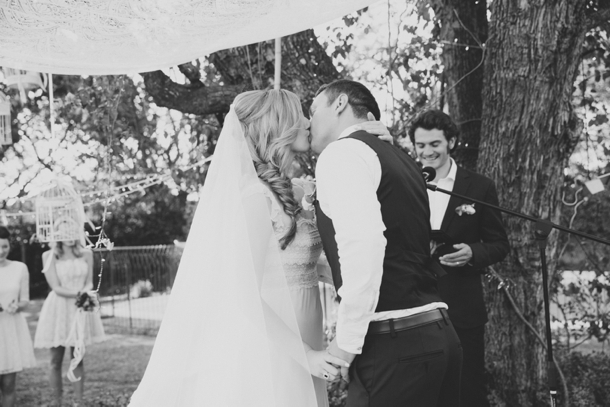 The Venue
We decided to get married at my parents' home because we wanted to feel as relaxed and as comfortable as possible and we wanted our guests to feel the same. I envisioned the décor to look like it had come out of my mother's cupboards, the flowers to look like they had just been picked from the garden and the food to taste like an authentic Spanish seaside village. We dreamed of a day that felt effortless, endlessly happy, had eyes filled with tears of joy, feet dancing until the early hours of the next day, friends chatting, champagne popping, family catching up and Brett and I smiling until our cheeks hurt. I think we achieved exactly that, thanks to our venue.
Wedding Style
Our colours were muted pastels. I didn't really want a theme, we wanted the flowers to be the hero of the décor, the bridal party to feel at ease and for our guests to feel like they had stepped into a whimsical, laden-with-fairy-lights, bursting-with-sweet-peas, romantic wedding. I was inspired by my mother: effortlessly stylish, soft and beautiful.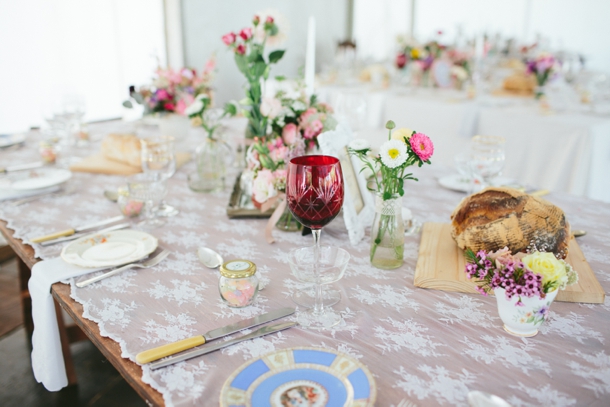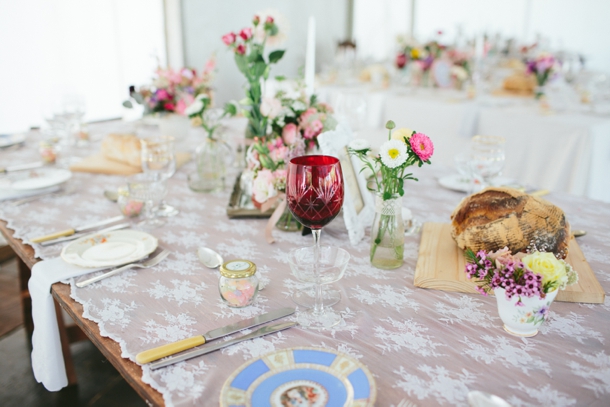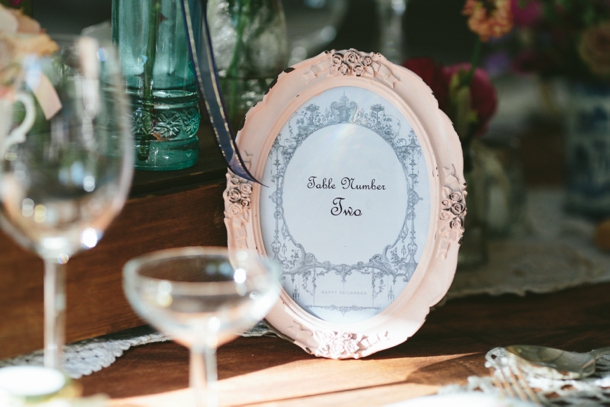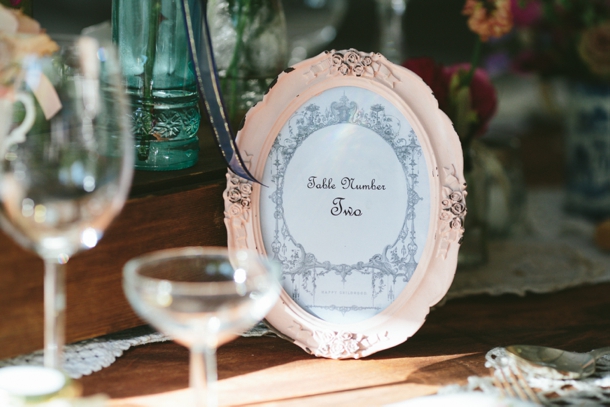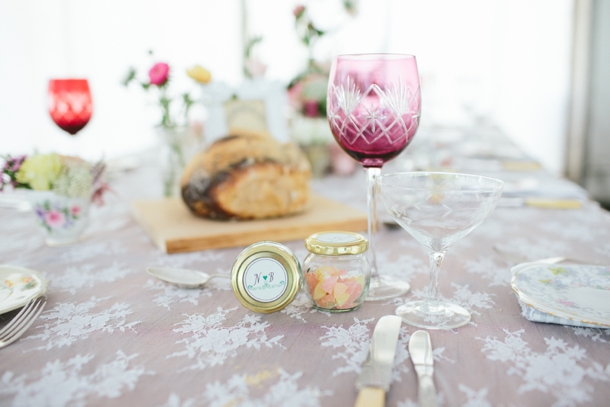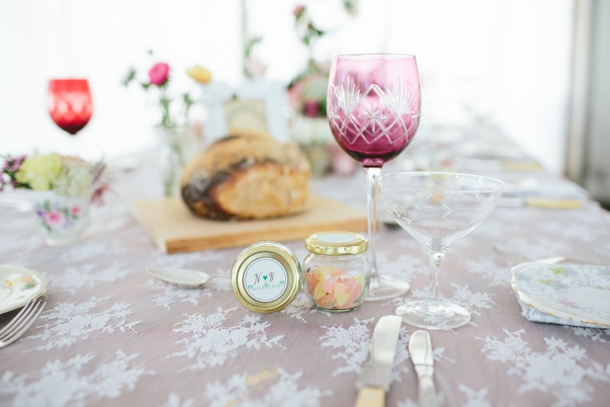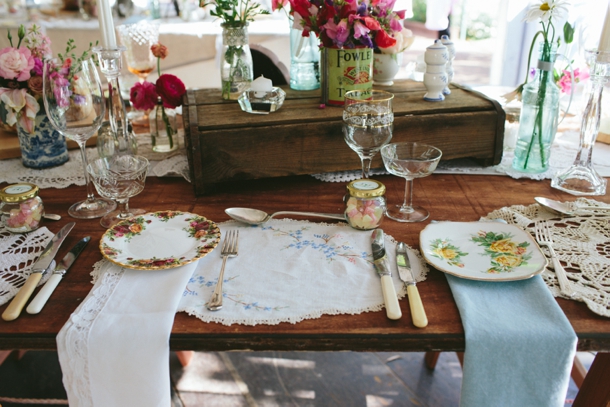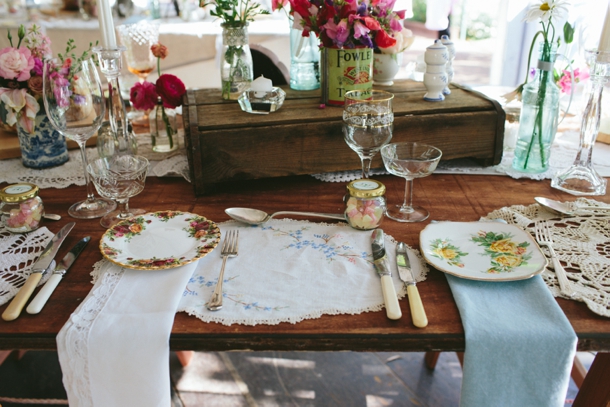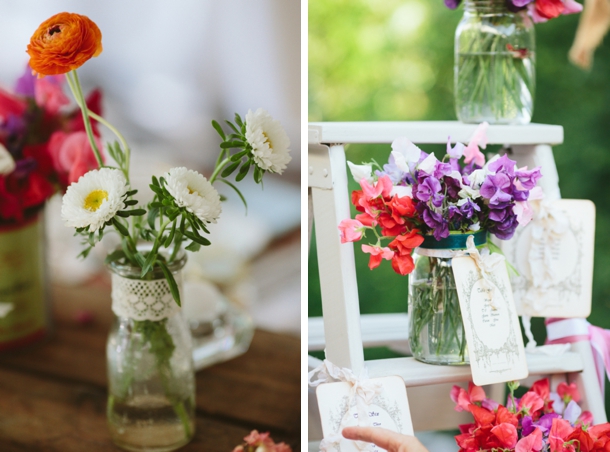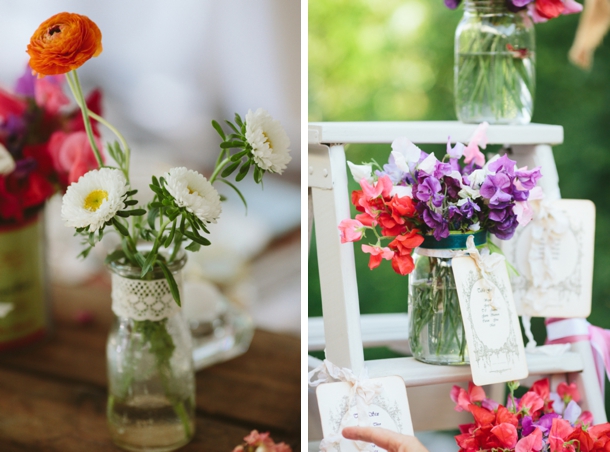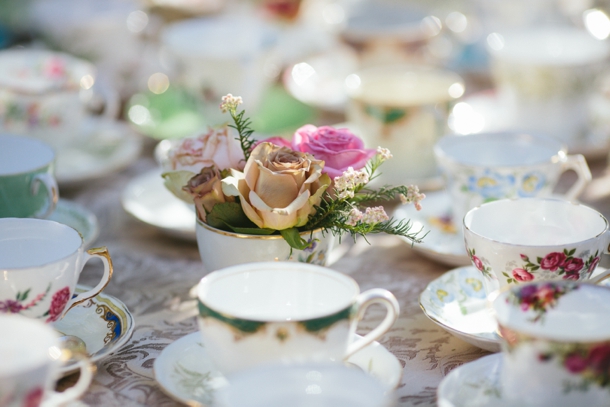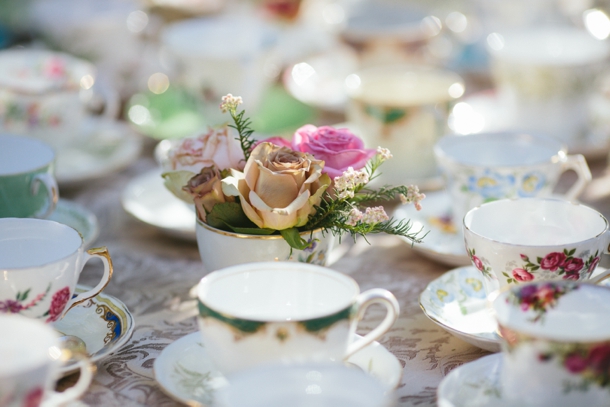 The Ceremony
The most traditional element was being married under a Chuppah, which represented the Jewish side of my family and symbolises the home that the couple will build together. I made it out of lace and bamboo.
DIY Elements
I designed and made all of my invitations, made the traditional lace Chuppah that we were married under and made the confetti. That was overwhelming as it is, I'm glad I didn't do anything else!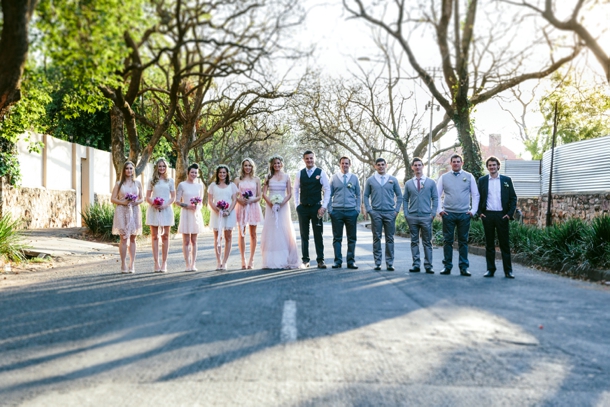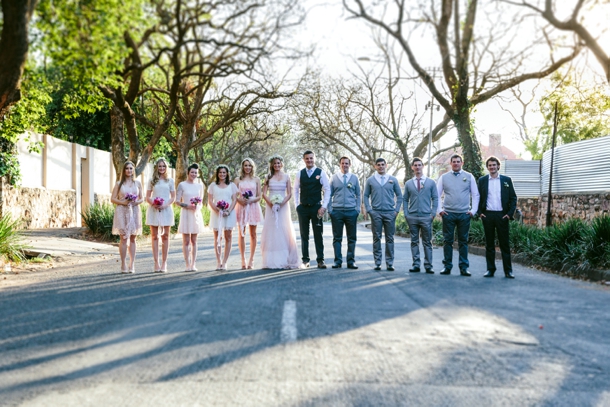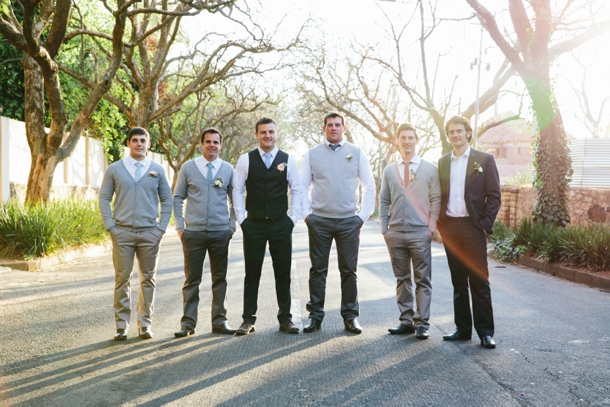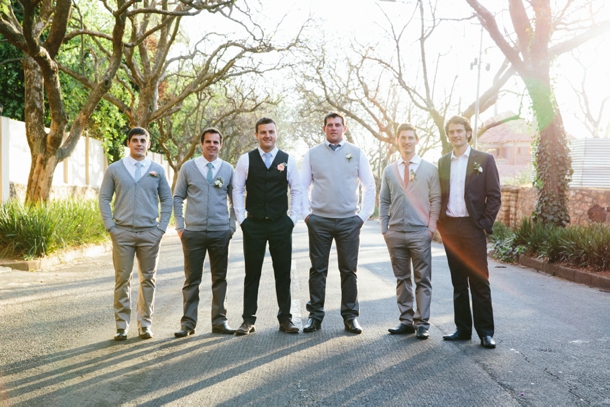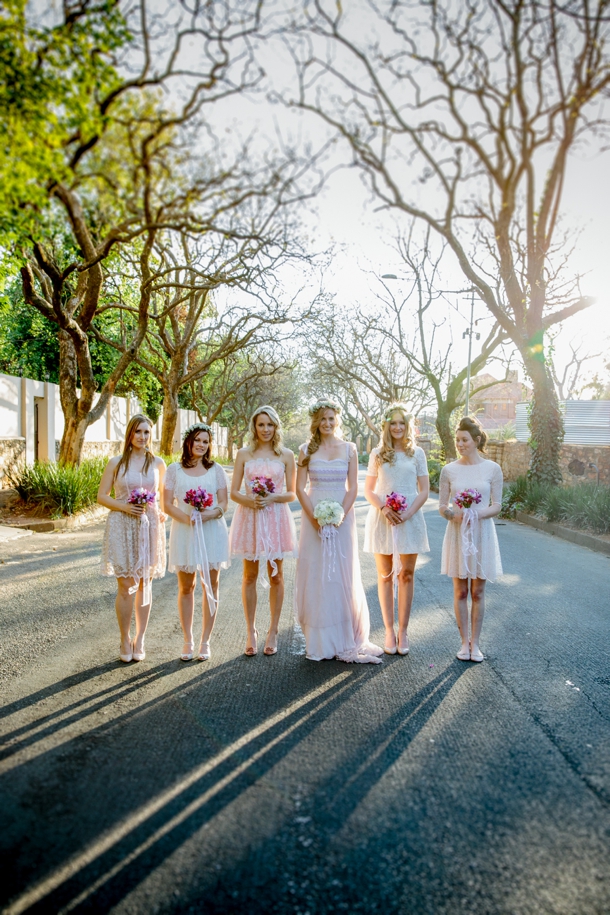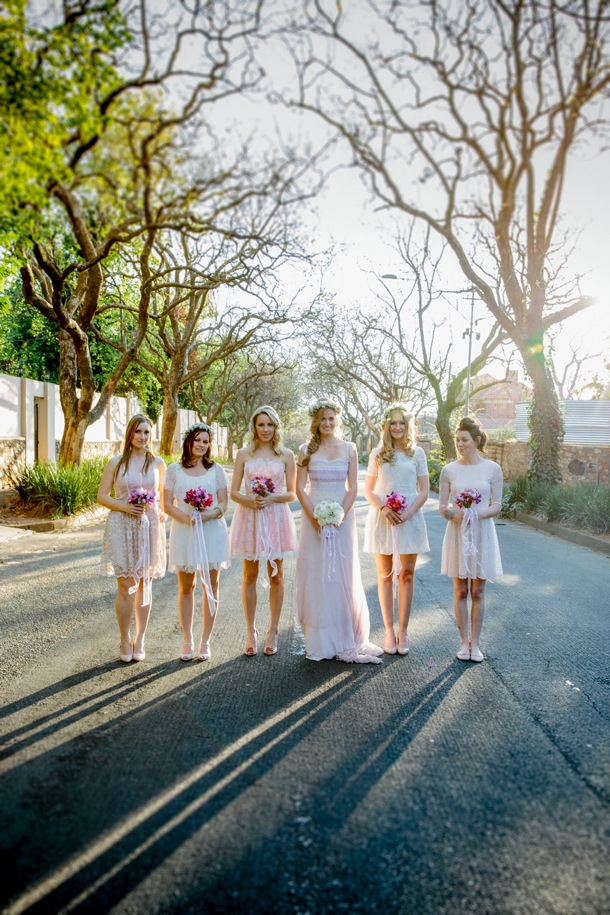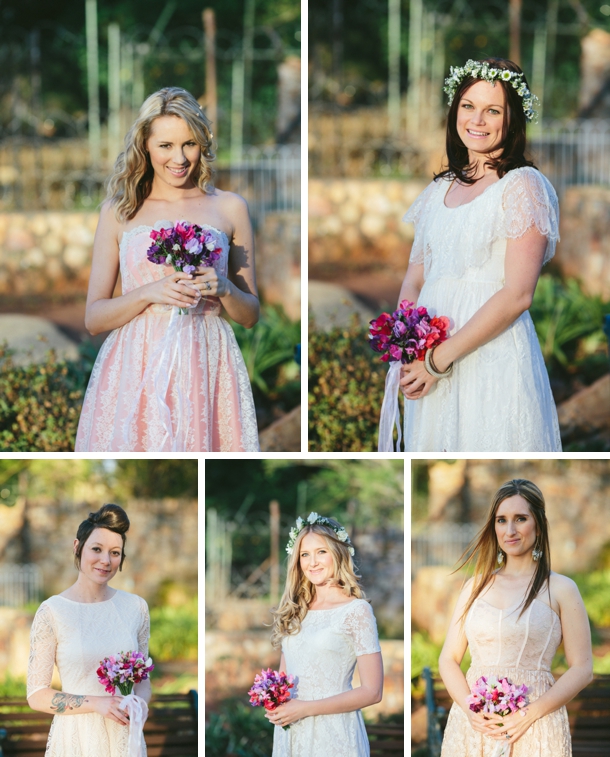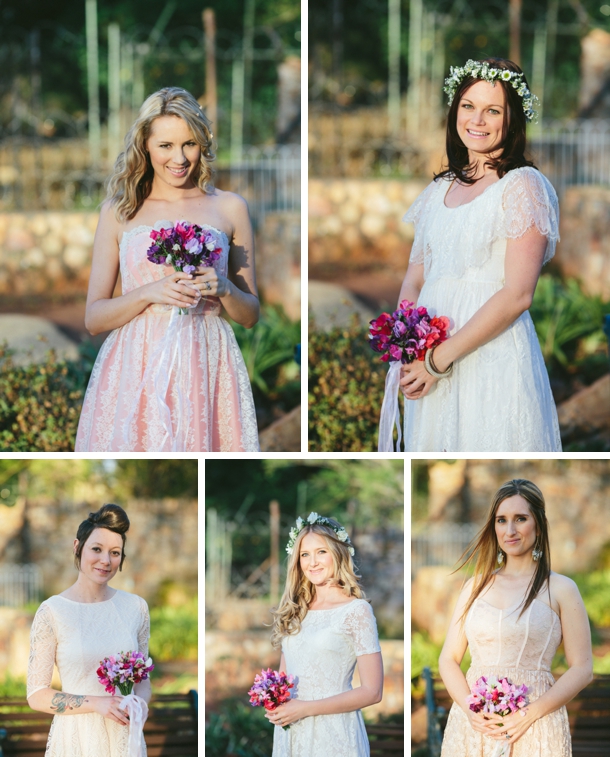 The Flowers
There were thousands upon thousands of flowers – in trees, on tables, on the floor, in the garden, in the house, in my hair and hanging from ceilings. There were mostly sweet peas and roses, of all different colours, whatever was in season, we had. The flowers contributed to my extreme happiness on the day, every time I looked at them I felt enchanted in my soul.
The Dress
I did a little shopping around and only went to see one designer, Abigail Betz. She was so charming, she understood exactly what I wanted, she wasn't afraid to be bold, she had the most exquisite fabrics and laces. It was not a difficult decision. The process of having a dress made was a wonderful one, visiting her studio was my happy place throughout the planning process.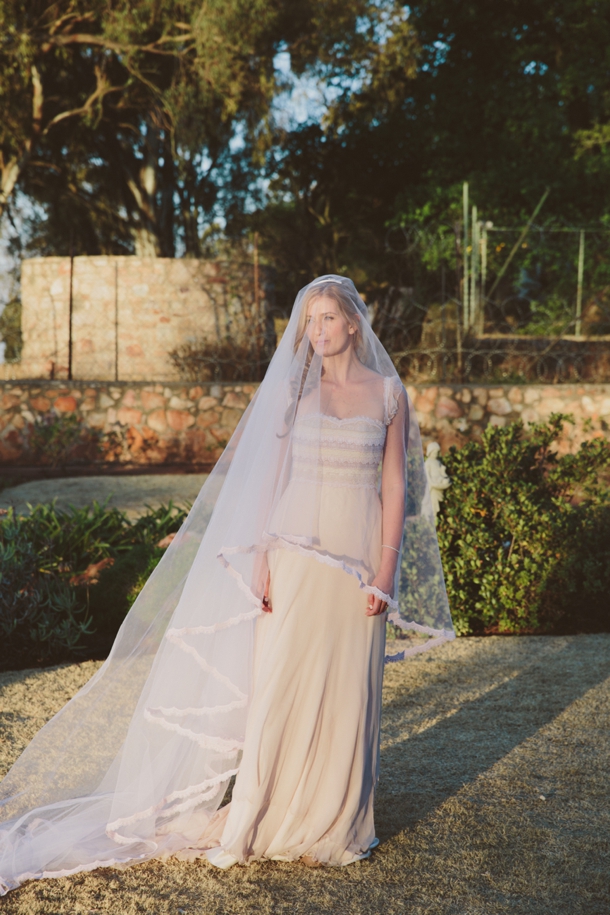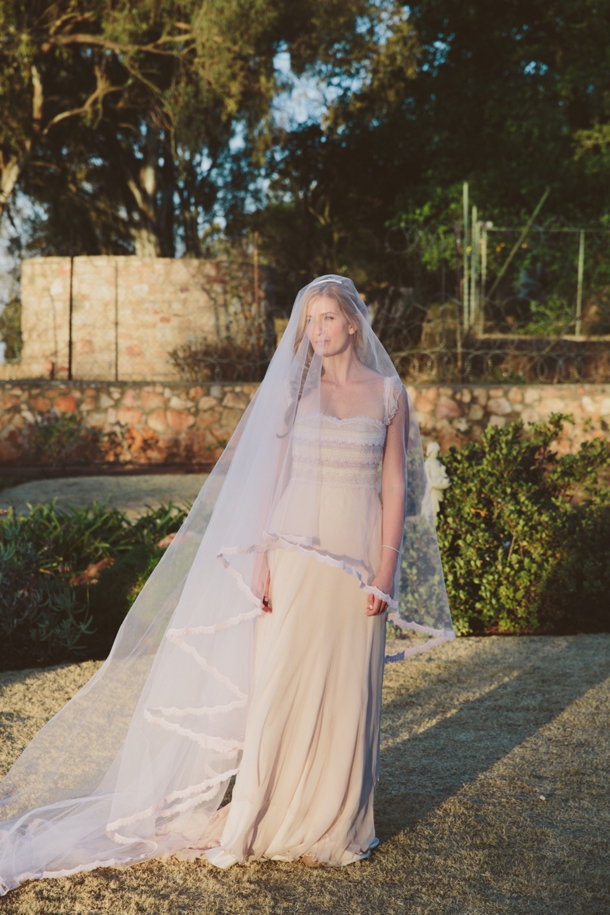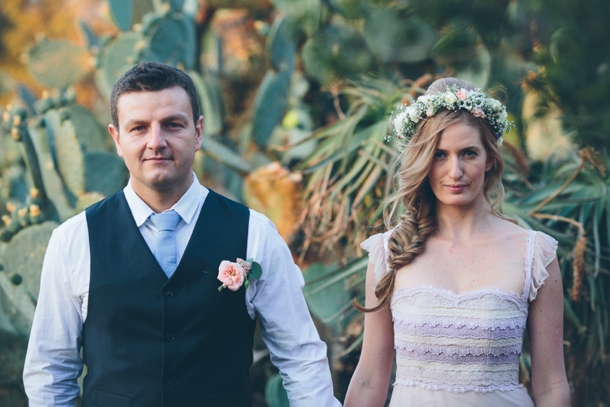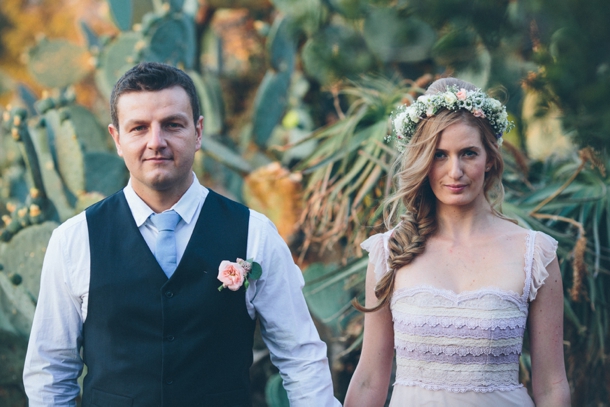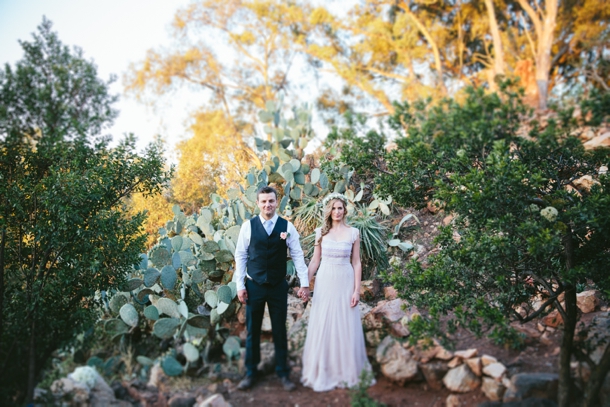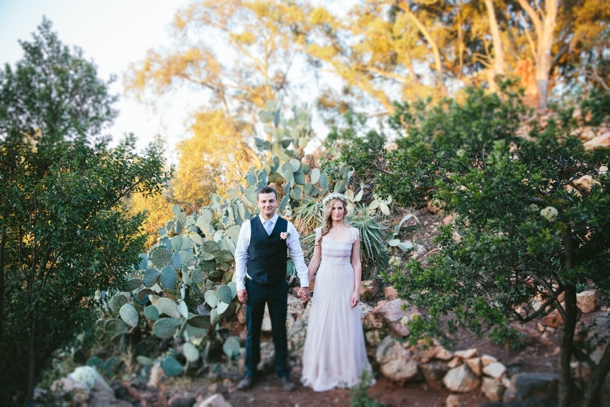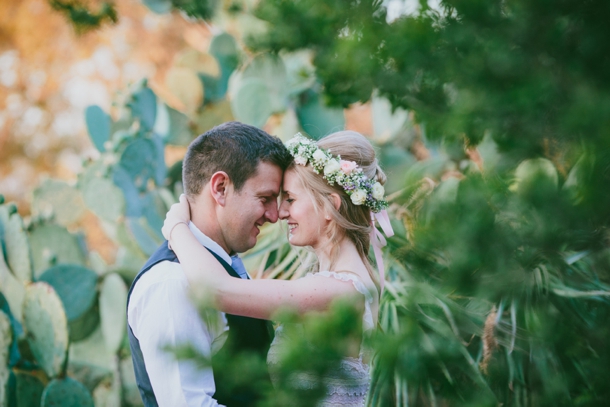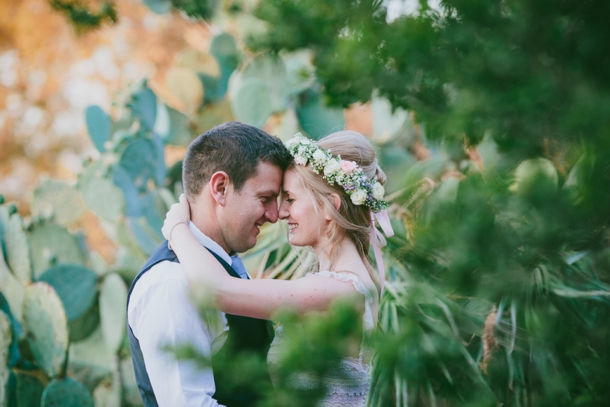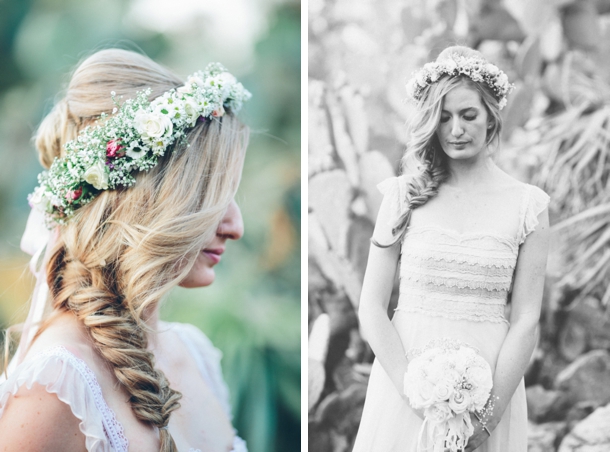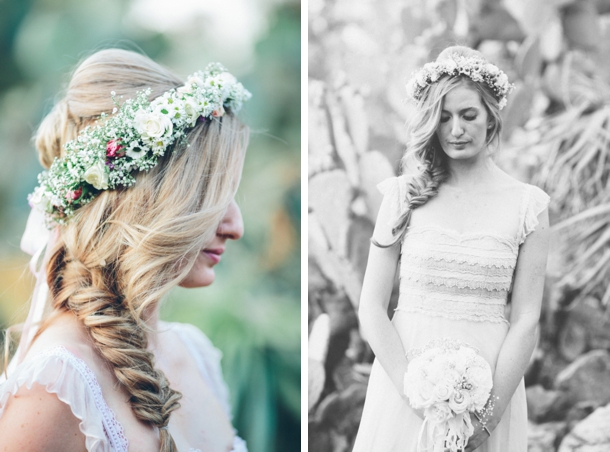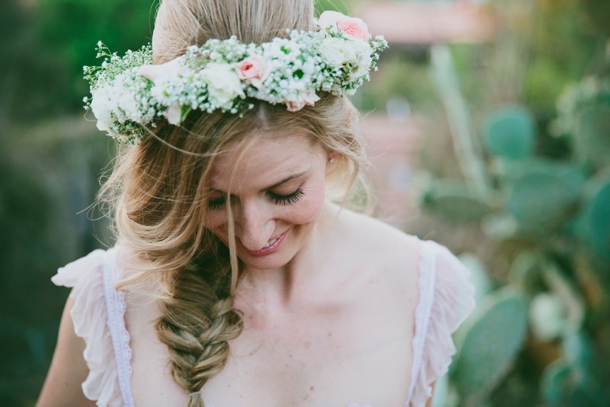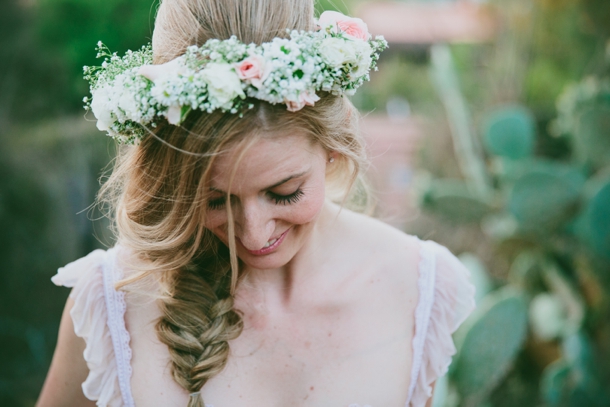 Memorable Moment
The ceremony, I wish I could do it over and over, every weekend, for the rest of my life. I have never felt such joy.
The Honeymoon
We are going to Greece this April. Straight after the wedding we had a week off and went to fabulous resorts around Kruger, just to decompress and talk about the wedding day.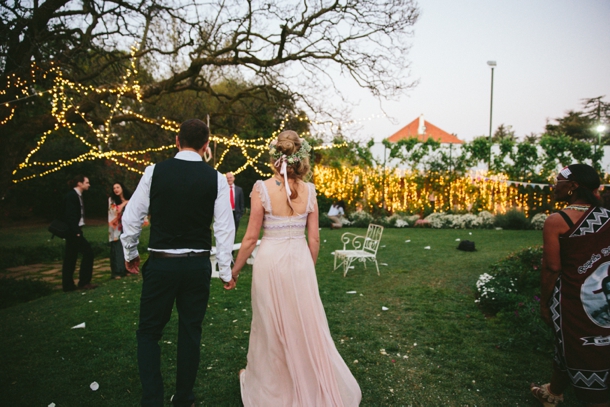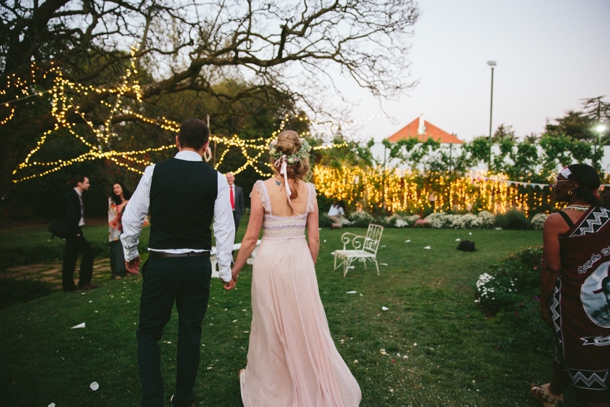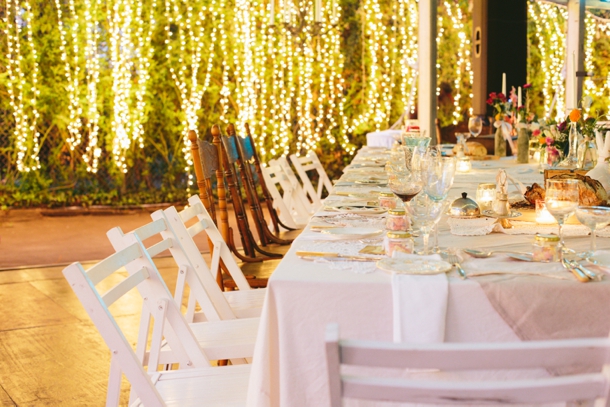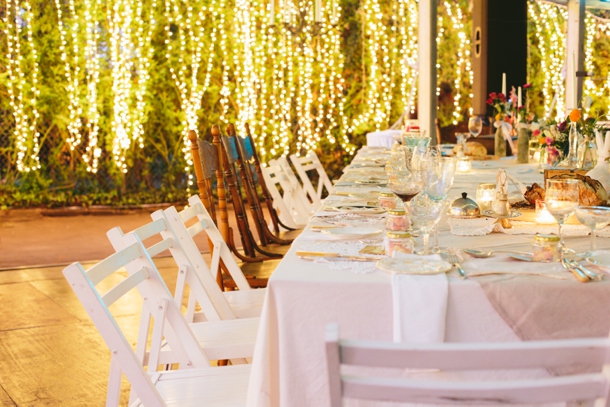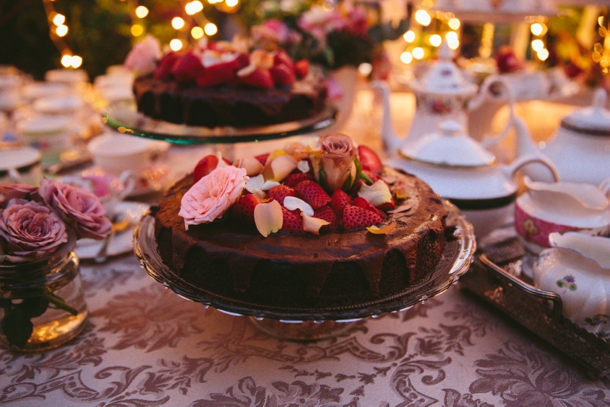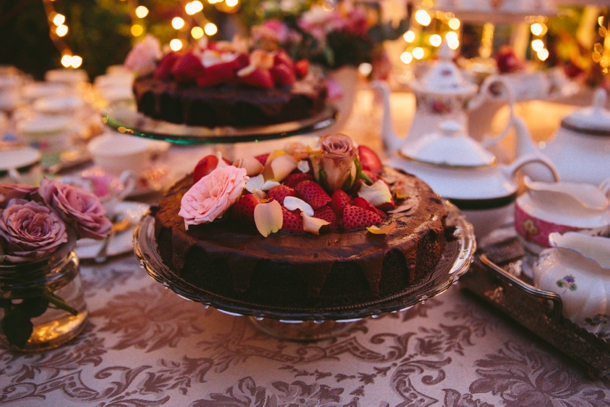 Advice for Future Brides & Grooms
Relax, breathe and do your homework. Planning a wedding is the most incredible experience, take it all in, love every moment, don't rush your decisions, be yourself and love your fiancé.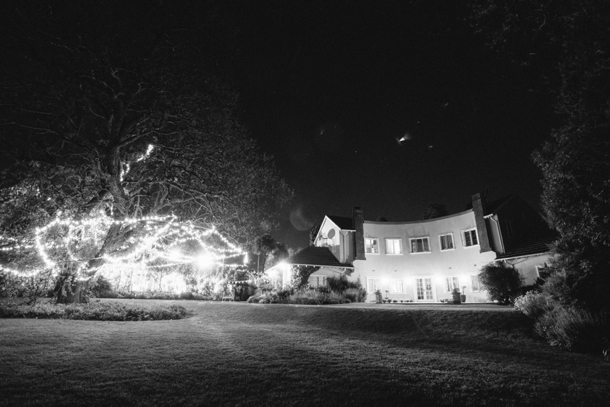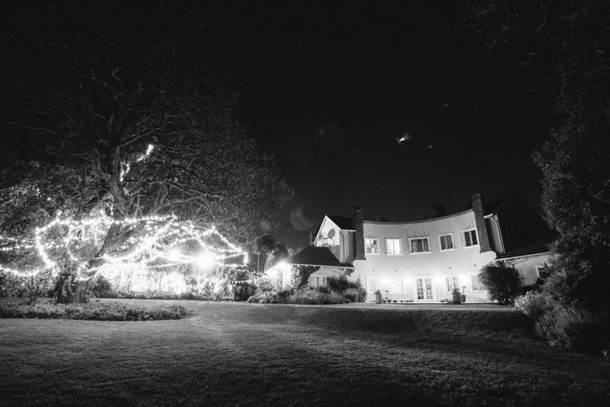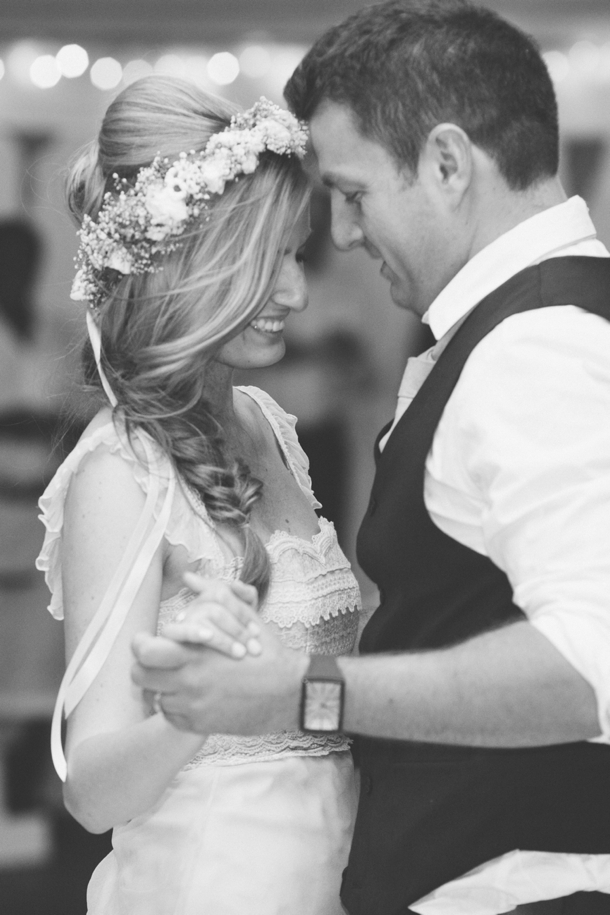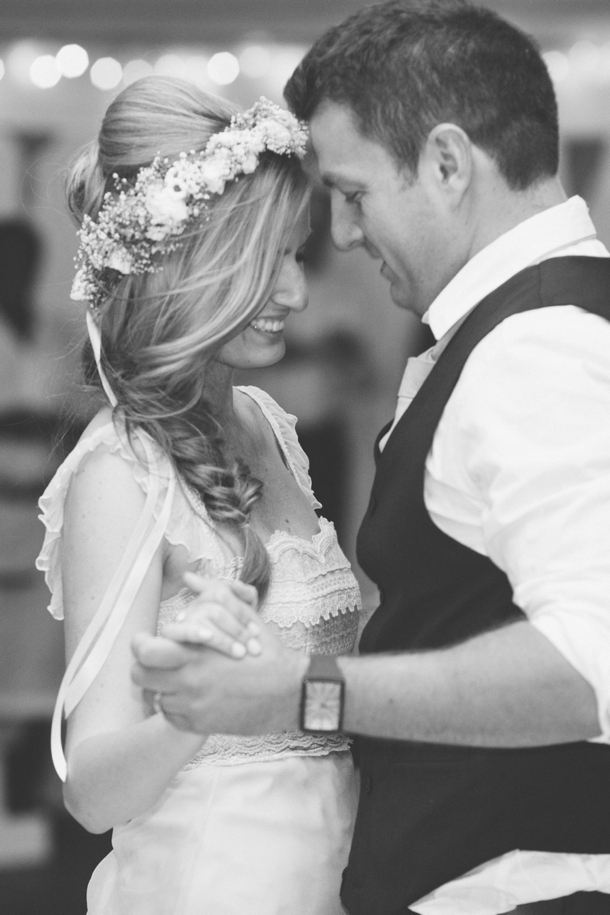 You can see more from this wedding on the Lad and Lass blog.
SERVICE PROVIDERS
Venue: Private home | Catering: Gusto | Photographer: Lad and Lass Photography | Flowers & décor: A Vintage Affair (Amazing!) | Bride's dress: Abigail Betz | Bride's accessories: I wore the earrings I got for my 21st birthday and my 1920 heirloom engagement ring | Hair: Karen Van Wyngaard | Makeup: Kim Winterscale | Bridesmaids' dresses: Zara, Topshop, Forever New & ASOS | Groom's attire: Blue Collar White Collar, Zara | Hiring: MPR Hiring; A Vintage Affair; Tentworx | DJ: Dance Jam Entertainment