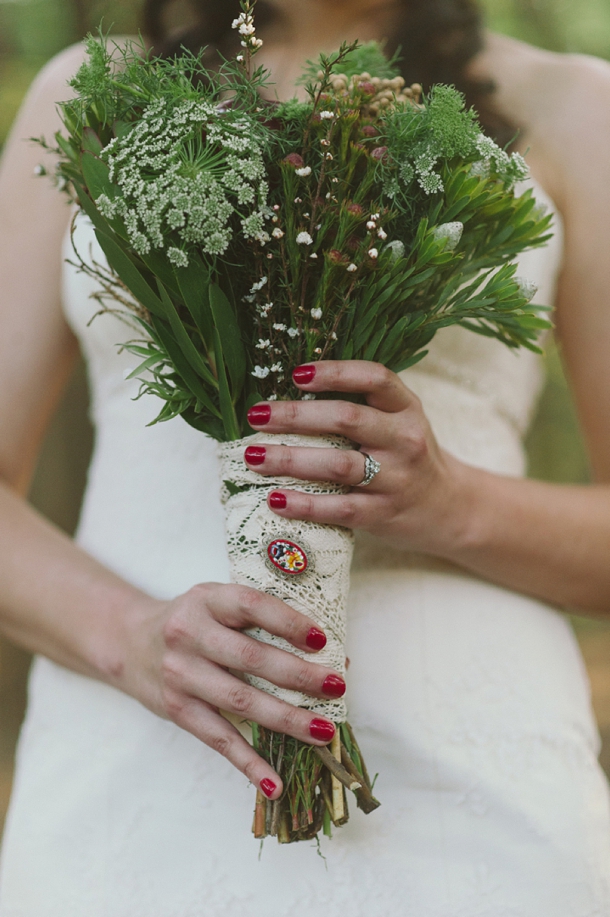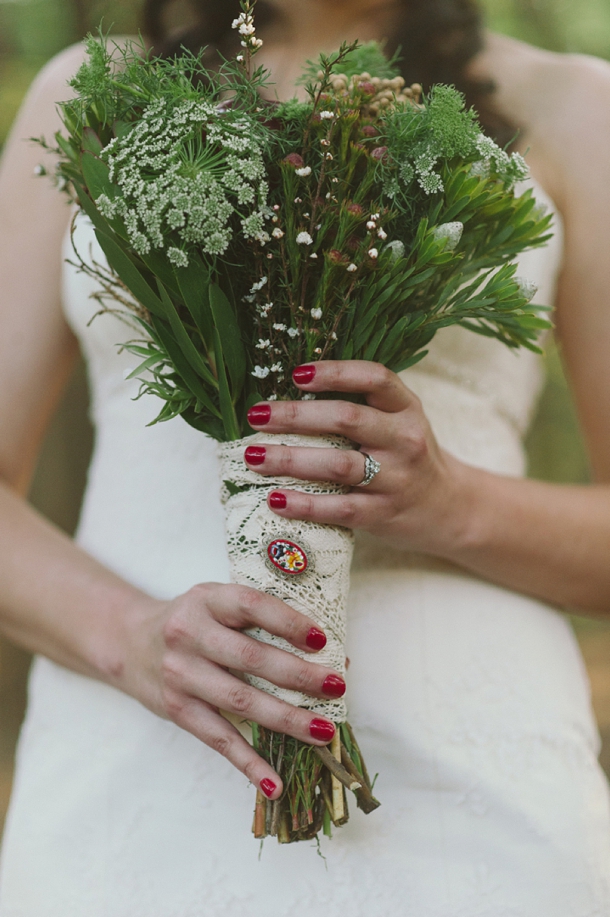 Something I never expected when I started this blog was that some of the people I feature would become friends, and yet that's exactly what's happened (in fact, I'm meeting one SBB bride for lunch today, yay!). One of my all-time-favourite couples is Louise & Riaan, who are the kind of people who you know that not only will you like, but you'll like the people THEY like too. So I wasn't surprised to see their faces pop up in the pics from Elize & Steyn's wedding – not just because it was the kind of effortlessly creative and detailed wedding that makes my heart sing, but because when I read the couple's story, I knew they were full of heart. Just like Louise and Riaan, and just like their awesome photographers, Rebecca and Bruce of Love Made Visible, who have once again done an AMAZING job of doing just that – making love visible.  There's also something about today's wedding that reminds me of Snow White (in a good way, without the wicked stepmother obvs). Maybe it's the red apples and the woodland elements (OBSESSED with the wreath escort cards!) or maybe it's Elize's gorgeous dark hair and ruby lips, but whatever the reason, it's appropriate, because this is a modern-day fairytale – the kind that wedding dreams are made of.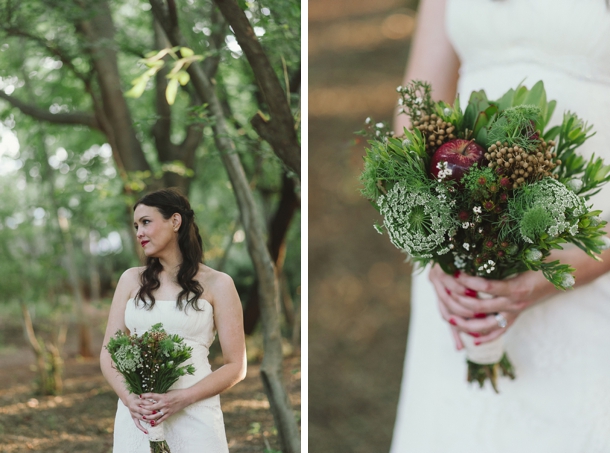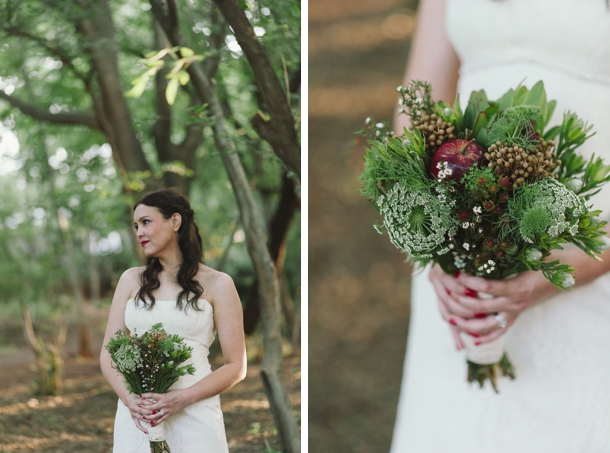 Love Story
We both worked for a large holding company with many different business units (but had never met). Come Christmas time they host a big year end function where all the business units come together. I recall sitting amidst all the festive buzz, when Steyn walked toward me, pulled up a chair beside me and simply asked if I was ok. We spoke briefly and I just had a feeling that that wasn't the last I would see of him. A few weeks later we ran into one another at a mutual friend's house where we chatted the night away. Yet more time passed and when we met up at a music festival some time later, again talking the night away under the stars, we kissed and agreed that our paths had now become one.
The Proposal
We were sitting in the cinema, waiting for the movie to start, playing our usual game of guessing the adverts and trailers. All of a sudden, "our song" started to play… At this point I thought it was a mere coincidence and kept trying to guess the trailer. My focus when watching a trailer is to read the fine print at the bottom of the screen to see who the Director is. This was where I saw our names … on screen! I was immediately shy and tried to hide behind my popcorn. The lights came on; he was down on one knee, holding the ring! He had arranged for both sets of parents to be there and they walked in at this point, and everyone in the cinema gave us a standing ovation. I said yes!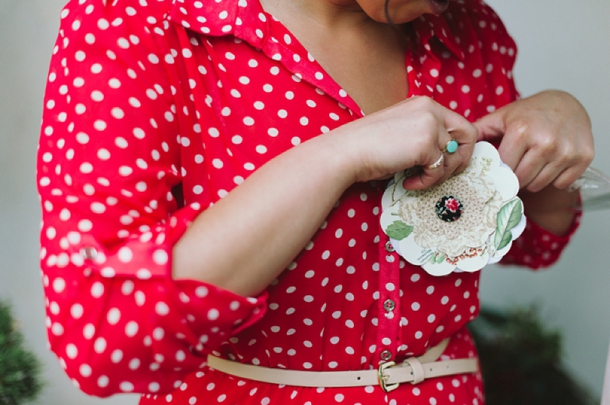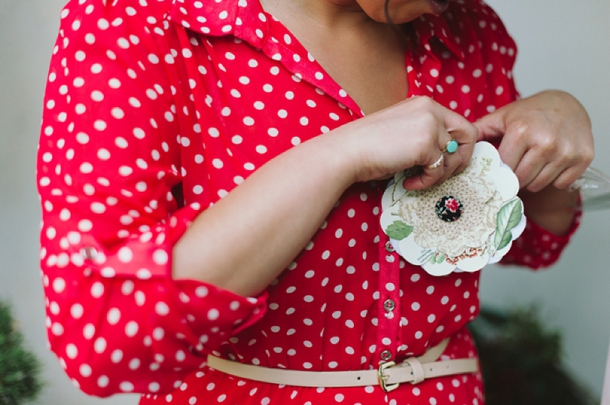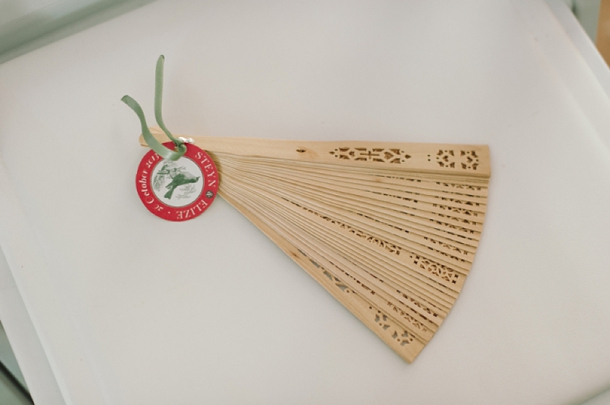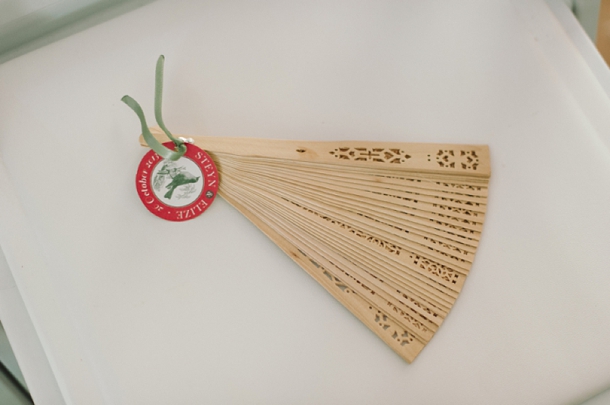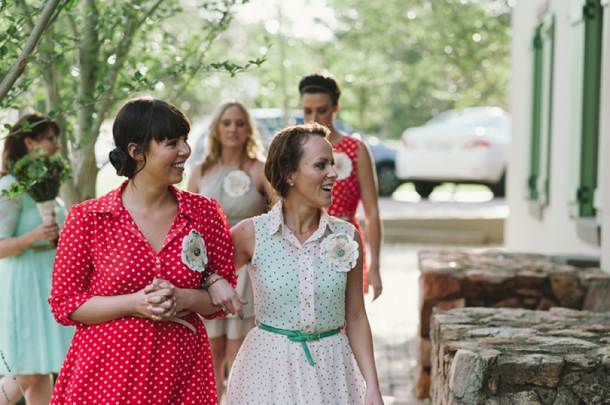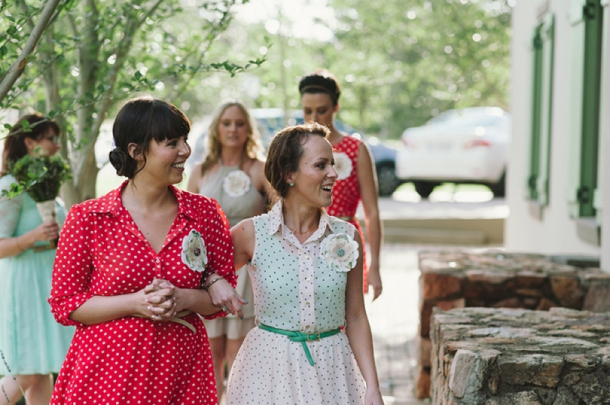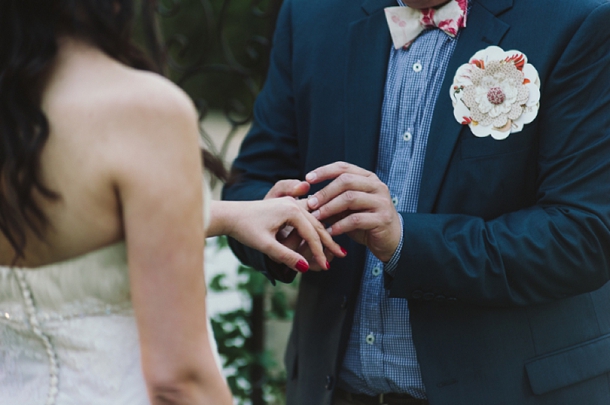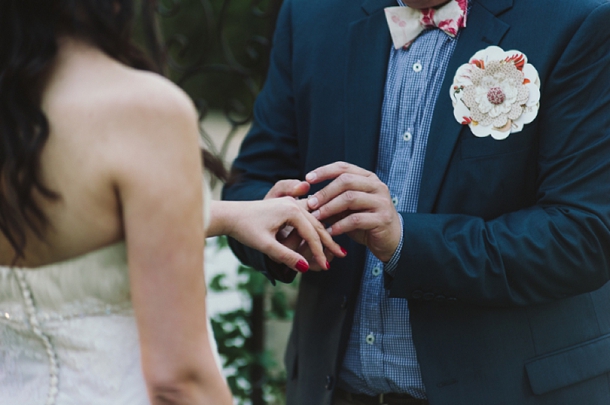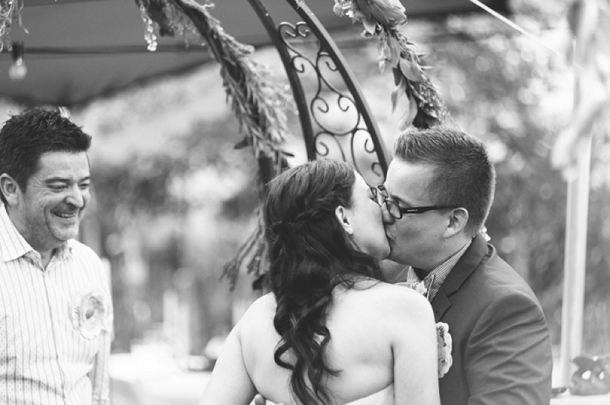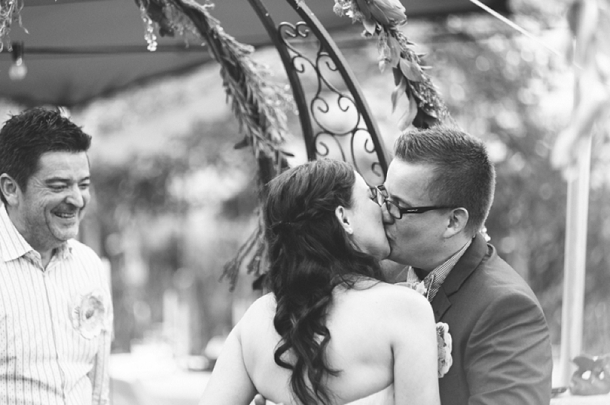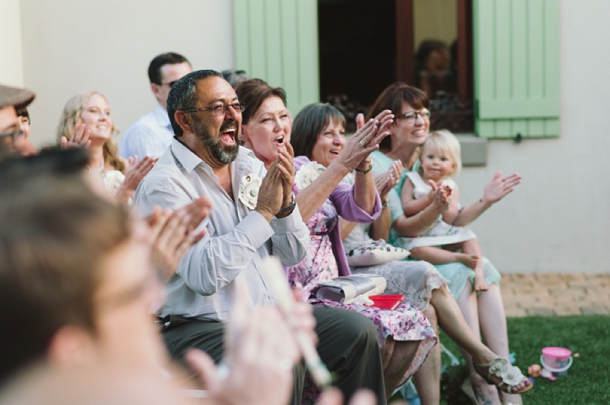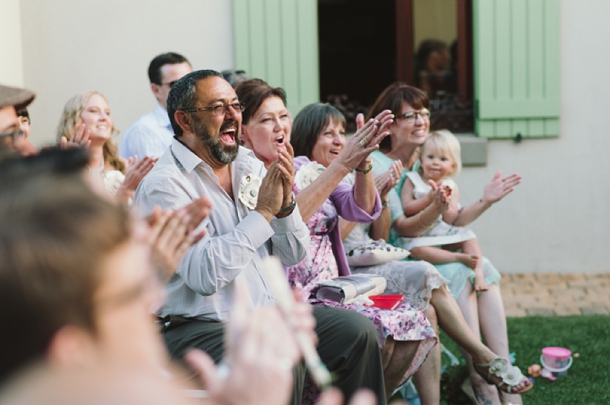 The Venue
Steyn's parents have the most beautiful garden, one which makes you feel as though you are standing in a scene from 'The Secret Garden'. Knowing that we would be the first and possibly the last couple getting married at this venue, a place we would be able to re-visit every time we visit our parents, made it all the more special. His mom took on the project of making the garden the perfect backdrop for our special day: something she took great delight in, with incredible pride and the most creative of views, turning it in to a real life fairy tale.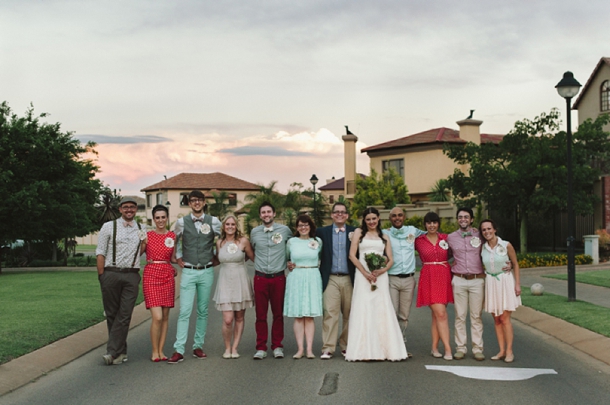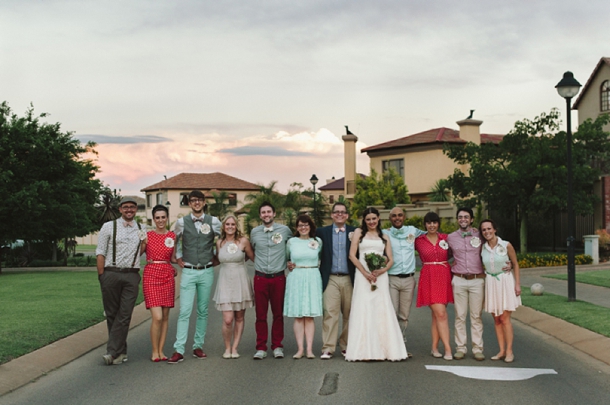 Wedding Style
We wanted a bit of a 'country fair' atmosphere. This was created by apples, hay bales, homemade jam, popcorn and nuts, homemade juices and flavoured water.
Wedding Details
As you will have noted from reading the bit about Steyn proposing, we have a love for film and thought it apt to include this in our wedding theme. This included a playlist of songs from our favourite film soundtracks (while guests sat down to dinner). We also included our favourite movie quotes which were tied to apples with bakers twine and placed on the tables as part of the decoration.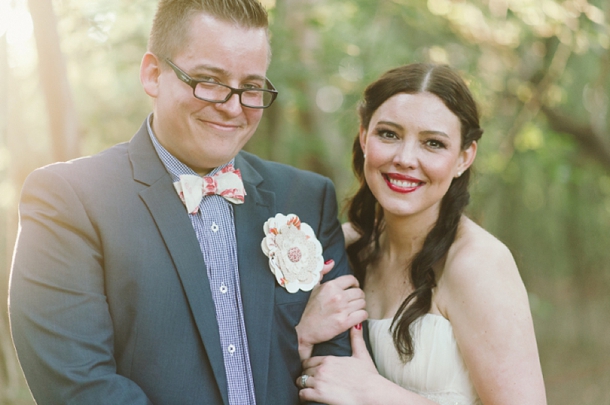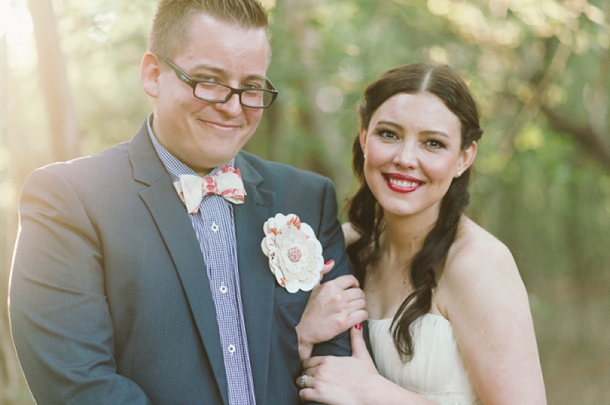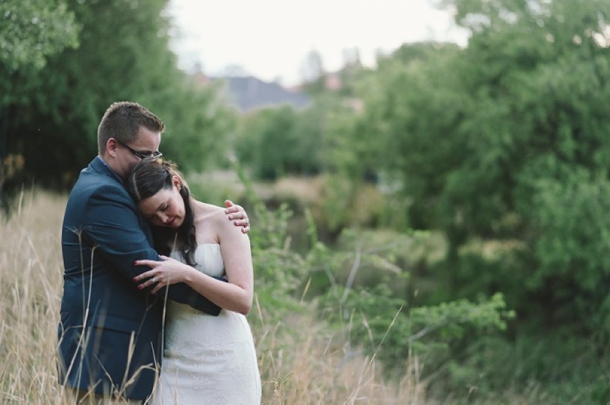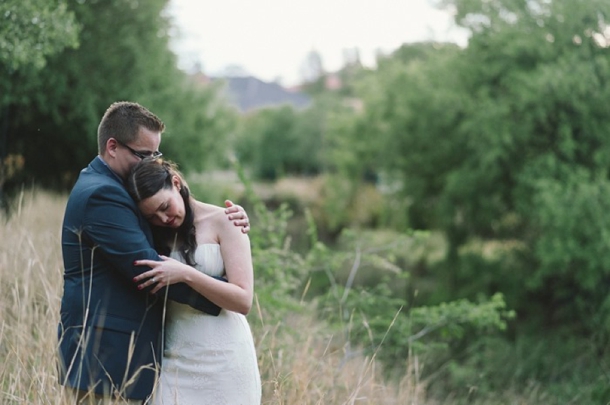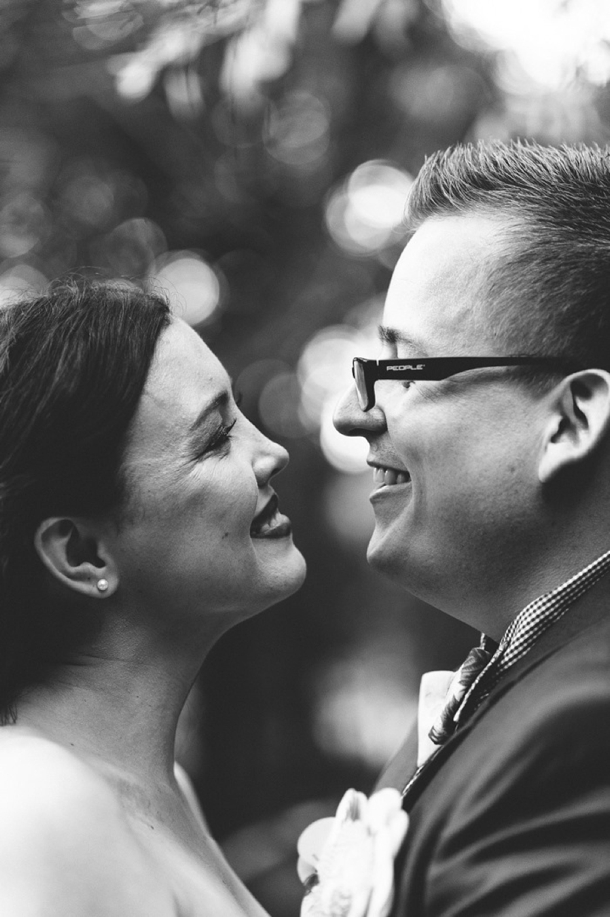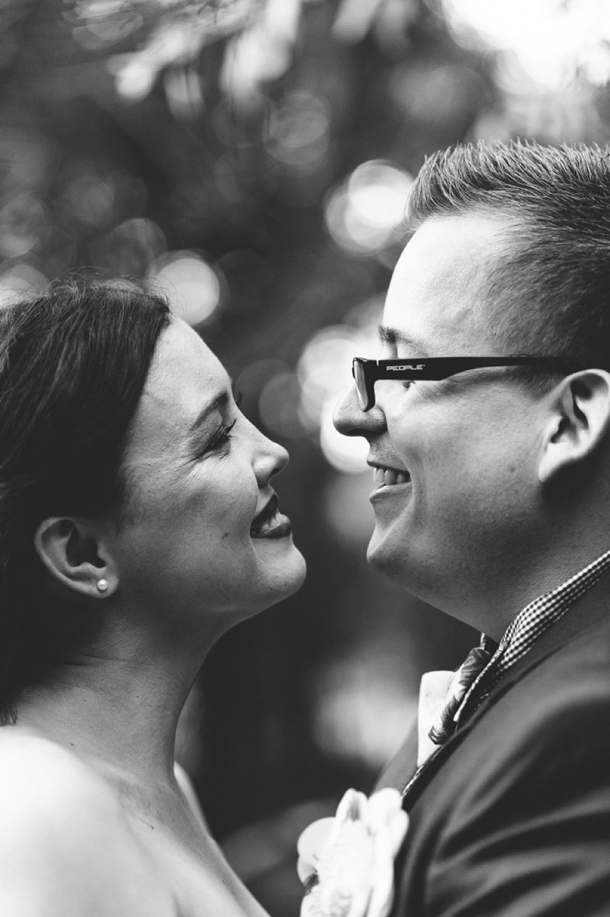 DIY/Budget Elements
It was really a global effort: with many hands offered (from the Western Cape, Britain, North Carolina & Mozambique) in the making of goodies from the jam to the table décor. Parents, siblings & friends all: baking, cutting, sticking, folding etc. My maid of honour, (my new sister) offered her creative eye in turning our dream wedding into a reality – from designing our wedding invitations to assisting with all the wedding palettes, mood boards and décor, no detail was spared! Instead of hiring caterers, in an effort to save money where possible, we decided to provide a main course of stir fry to our guests – allowing them to cook their own food. The guests loved this as it allowed them to socialise: such an effective icebreaker! We also decided against a cake and instead had one of our bridesmaids bake individual cheesecakes into small terracotta pots, topped with fresh berries.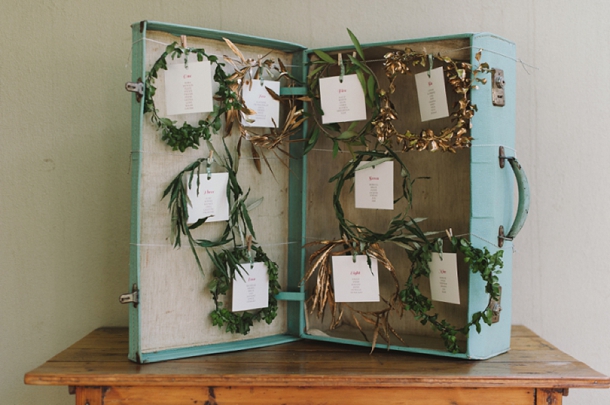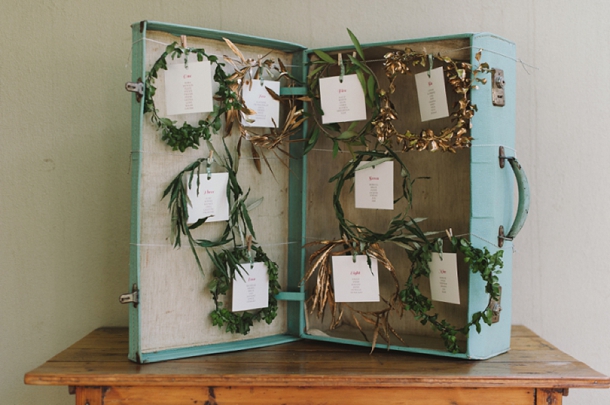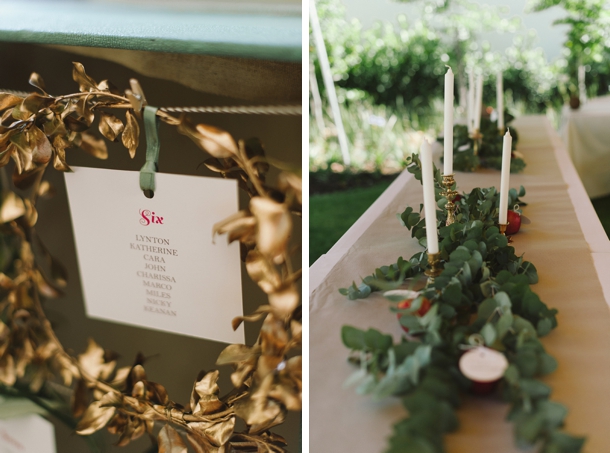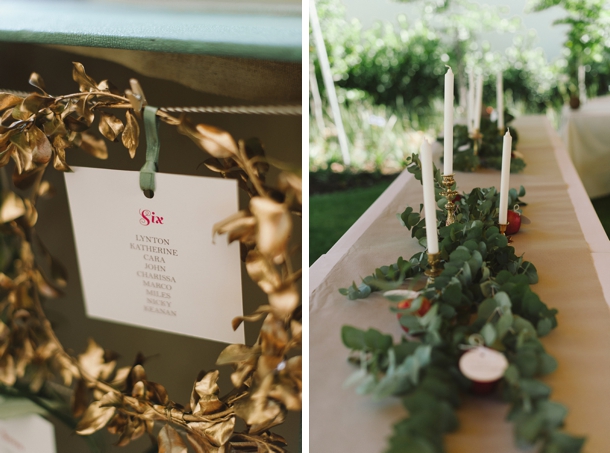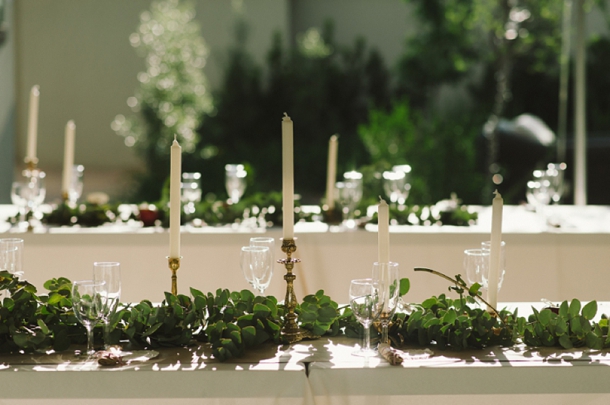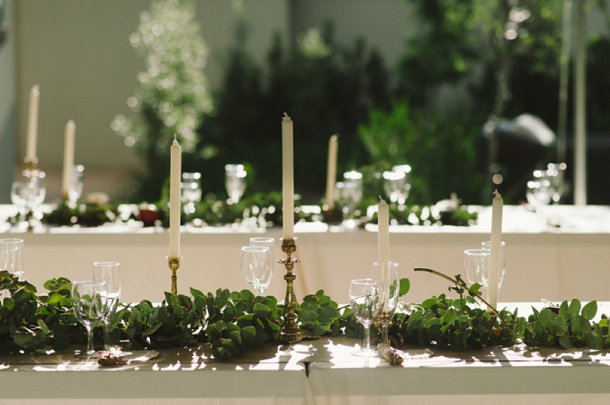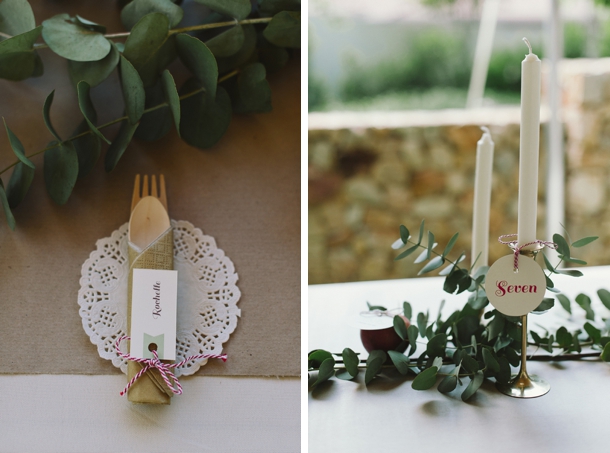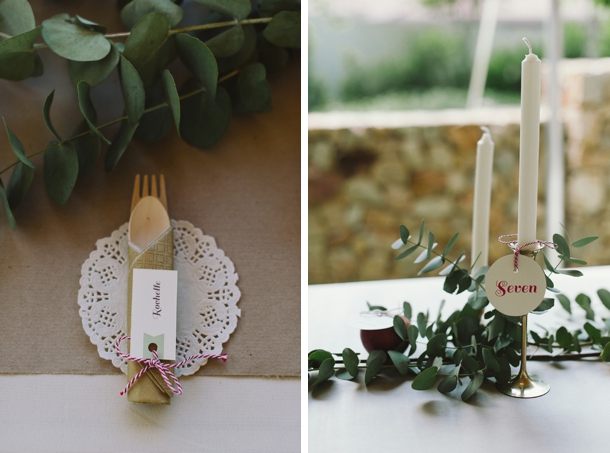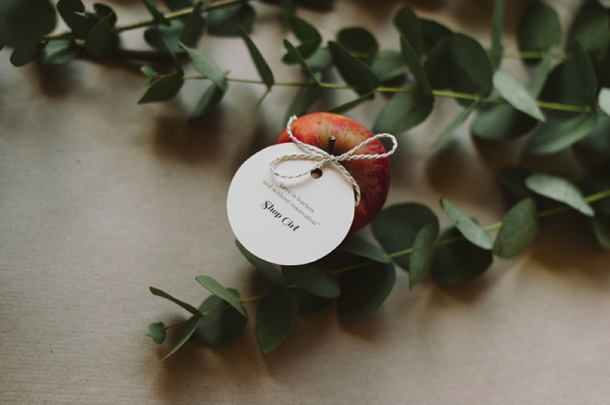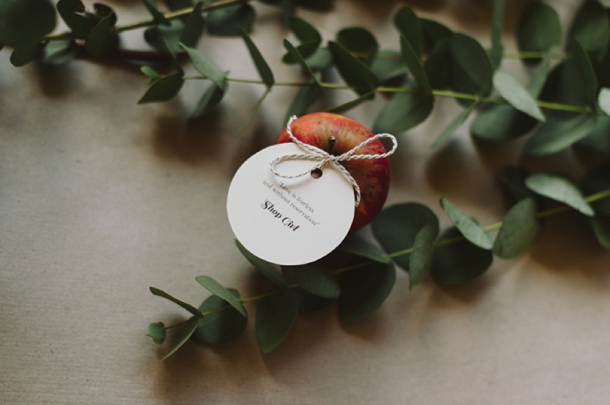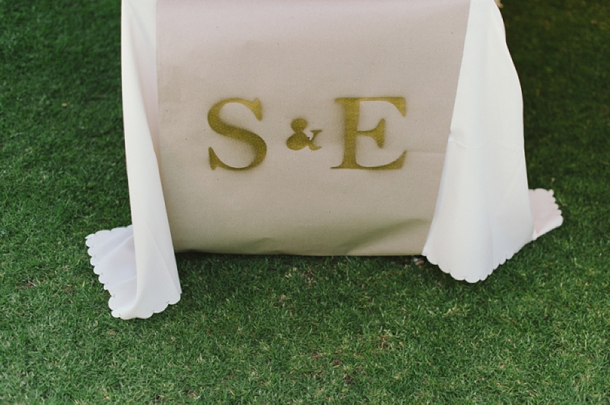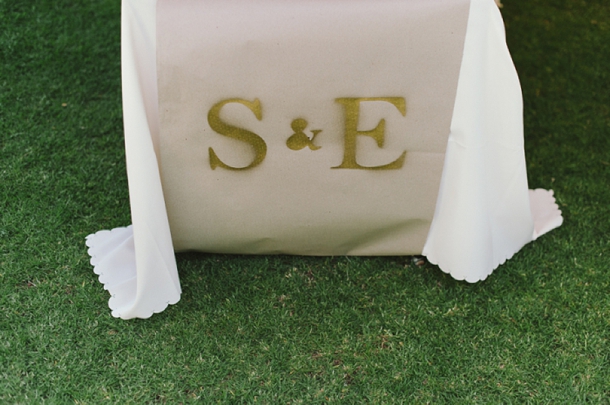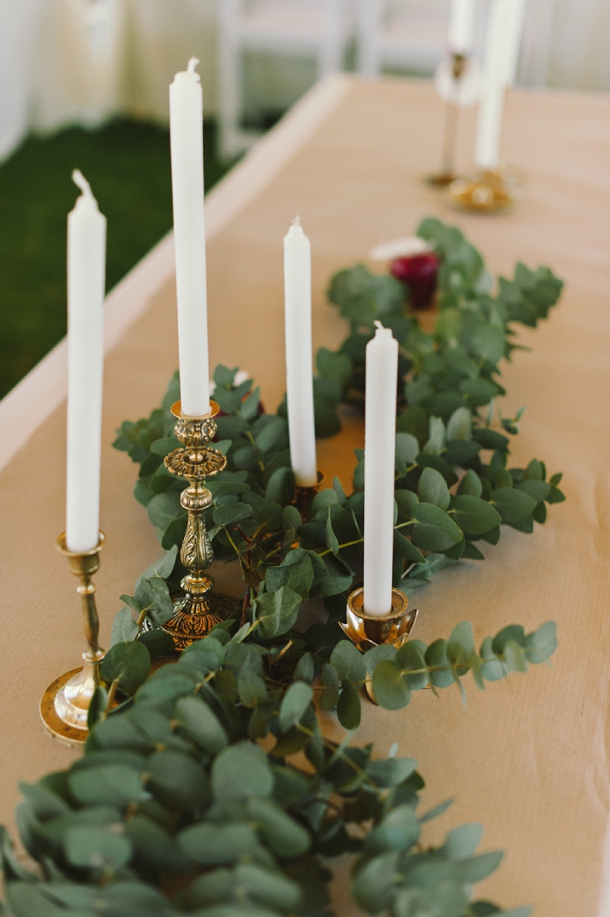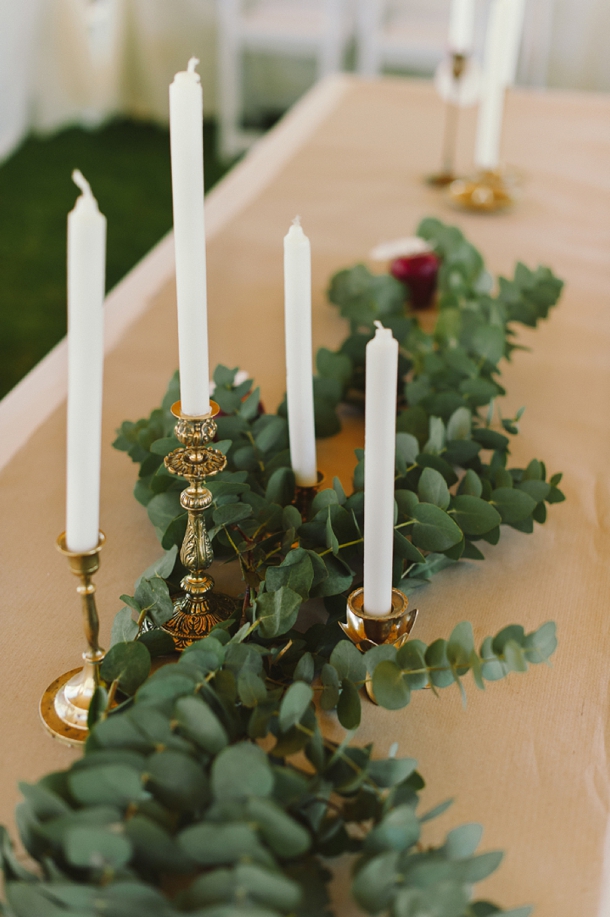 The Flowers
We used an array of fresh flowers purchased from the Johannesburg flower market. My bouquet was made from wild flowers, herbs and of course an apple placed elegantly in the bouquet, tying in with the garden theme.
The Dress
I can thank my amazing new sister for this one; she surprised me and took me out on a day excursion of viewing wedding gowns, starting off with a morning of fittings at her house (she also did my and hair and makeup for fun). Our last visit of the day was at the Elbeth Gillis Boutique in Cape Town. This is where my sister had her gown made four years ago, a gown I had admired from the moment I laid eyes on it. I tried on a few gowns and then the one, the one I knew I would wear the moment I say I do. Elbeth created an amazing piece of art!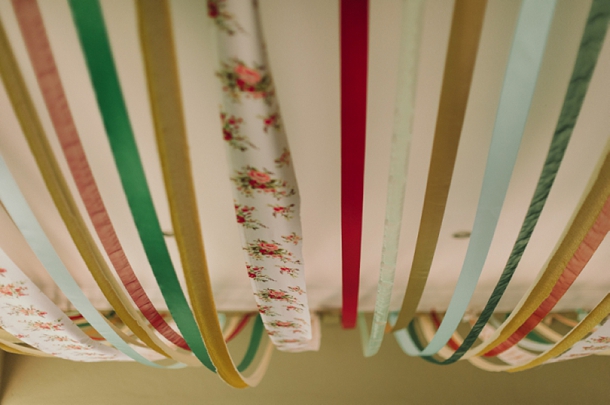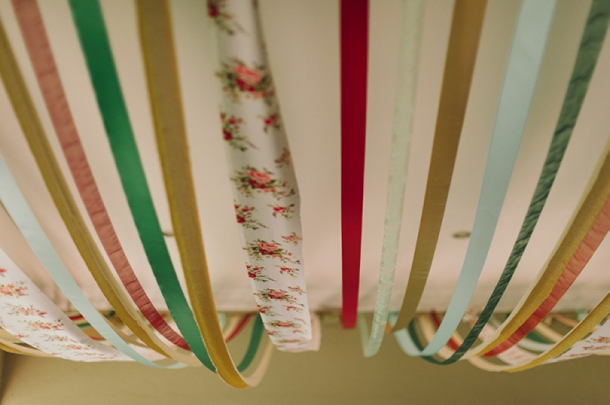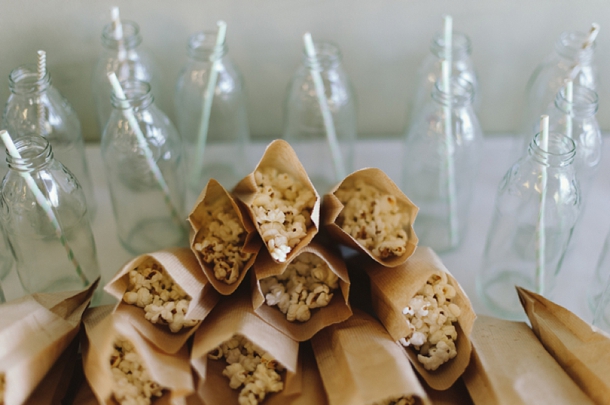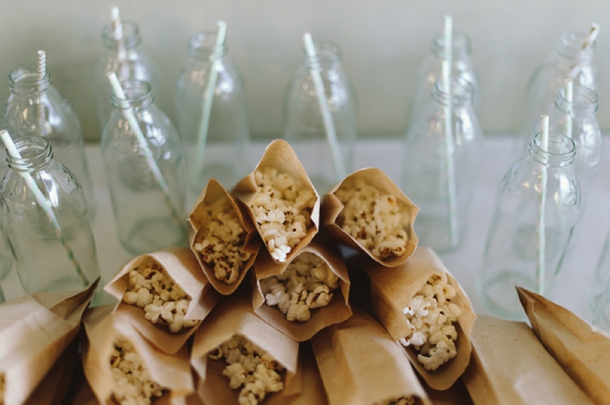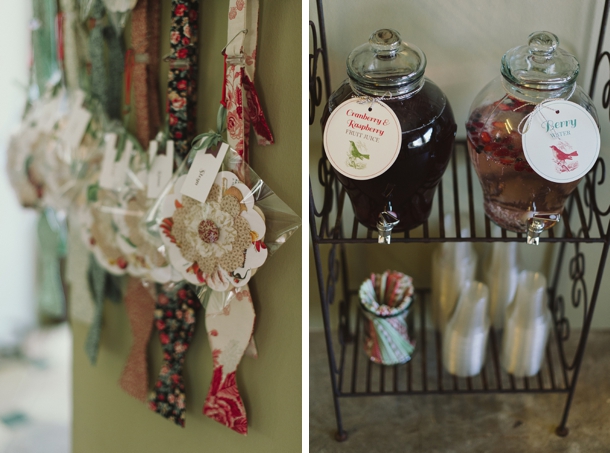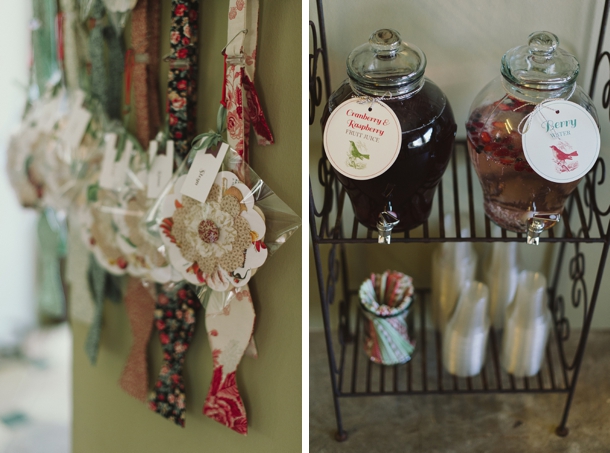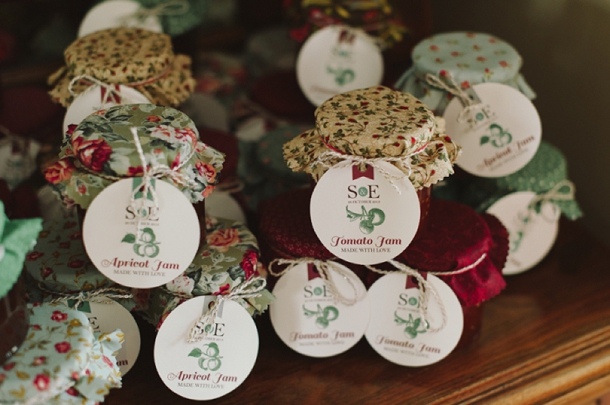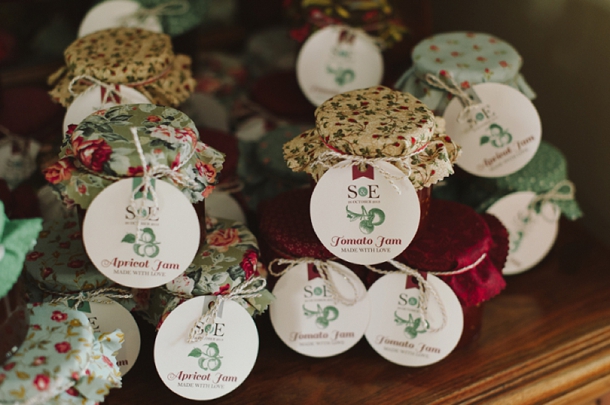 Memorable Moments
The week before we were all on weather alert: watching the reports, fearing that there would be a signature Gauteng thunderstorm a brew … In the end that is exactly what happened. But as they say it is good luck to have rain on your wedding day. And we honestly felt lucky – the rain added to the atmosphere and in the end made for some amazing photos.
The best part of the day for us, was the moment I came walking down the aisle and Steyn saw me for the first time in my dress. He was in tears and I was smiling from ear to ear. The moment when I stood in front of him and we realised, this is it, finally we are here, dedicating our lives to one another in front of our nearest and dearest.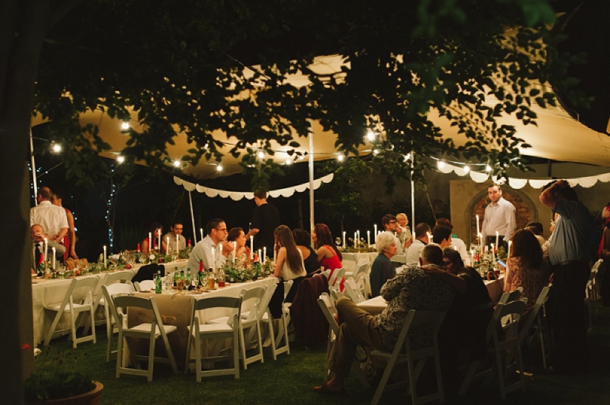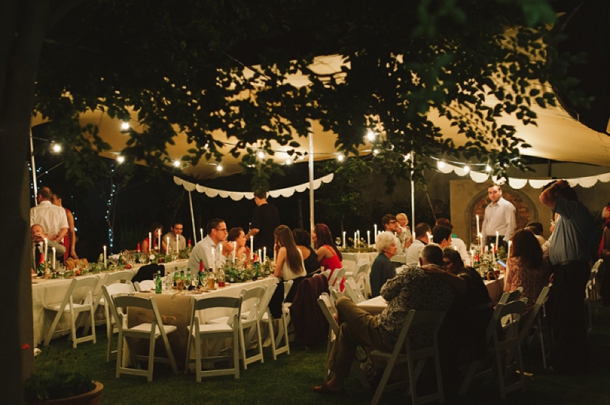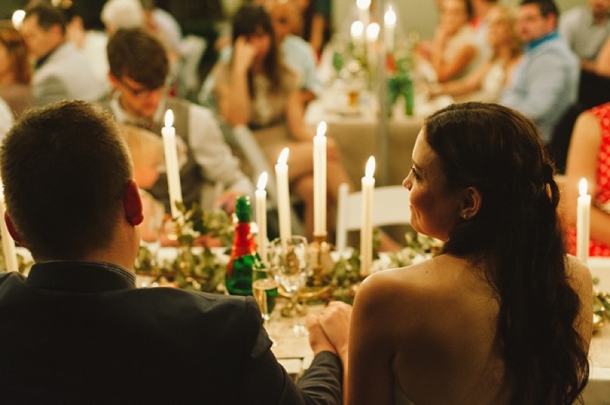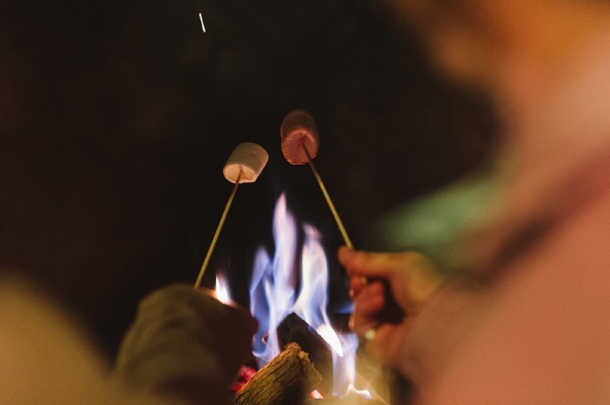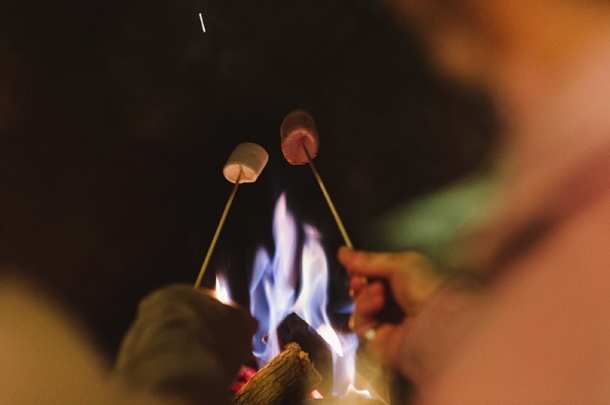 The Honeymoon
The day after the wedding we took a much anticipated flight to Mauritius, where we stayed at the lovely Centara resort for seven days.
Advice for Future Brides & Grooms
Whatever happens, remember: it is YOUR day; it is about what you and your fiancé want and envisage. Share it with those who are close to you and you will be surprised to see how many people are willing to jump in and help make your dream a reality. Don't be afraid to ask for help, as every little bit helps. Before you know it, the day arrives and it is all over in a blur. Savour every moment, leading up to the wedding and the day itself. Above all else, ensure you have chosen an amazing photographer with whom you are happy and comfortable as this is the one thing you will take away from your wedding. Those captured moments you don't even see happening on the day is what will keep you smiling long after the flowers have wilted. We cannot recommend Bruce & Rebecca (from Love Made Visible) enough!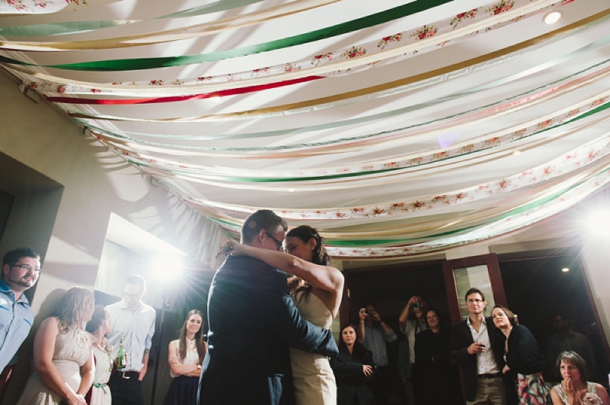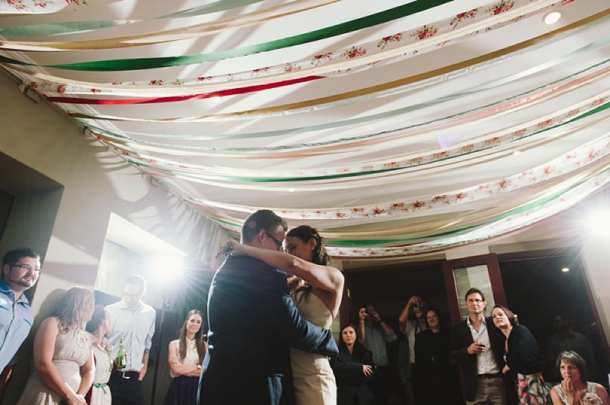 You can see more from this wedding on the Love Made Visible blog.
SERVICE PROVIDERS
Photography: Love Made Visible | Wedding Dress: Elbeth Gillis Couture | Hair & Makeup: Donna Kennedy Meyer | Music and sound equipment: Eventzo | Chairs: Lee's Events and Wedding Bliss | Tent hire: Nomadik Tents | Catering equipment: Centurion Party Hire | Stirfry braais: Skaapbraai | Stationery & Décor & Flowers: LoveLab