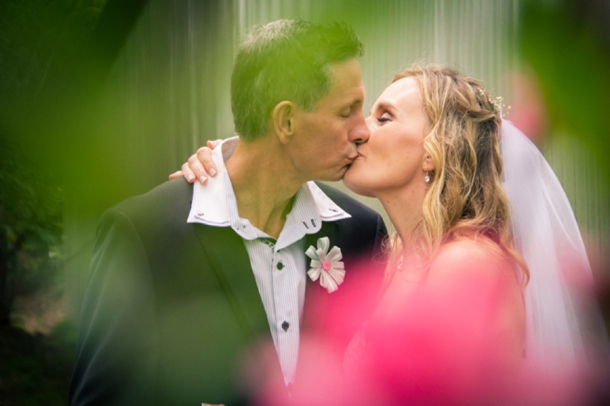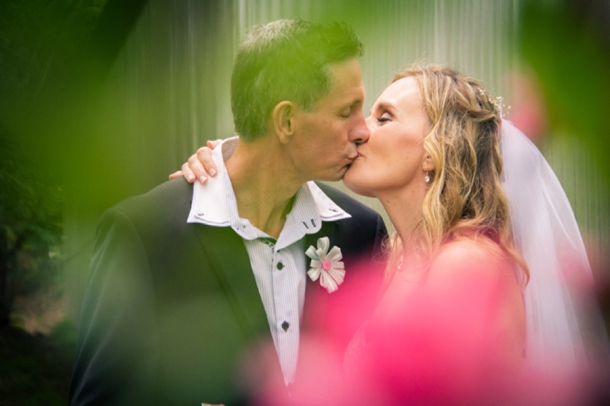 Get ready to start your day with a burst of colour, because I am bringing you such a lovely wedding full of it this morning! You know, as much as I love a formal wedding with classic, subdued decor, I can't help but smile wide when I come across one that is built for joy. There's such exuberance in every corner of Bridget and Glenn's garden wedding – paper windmills, miles of bunting, dozens of mismatched vases and flowers of every kind, ably captured by the lovely husband and wife team of Knot Just Pics. But then, that kind of joy is at the centre of Bridget and Glenn's relationship – printed on the back of their programmes was this wonderful quote, which Bridget says is just what went through her mind the first time she noticed Glenn with his two little girls and a huge, amazing smile: "Then he smiled. It was the biggest smile she'd ever seen. It was radiant and suffused with an irrepressible good humour. She looked into that prodigious smile and a strange feeling took hold of her. She smiled back at him, despite herself and felt a rush of well being, an indefinable but overwhelming sanguine cheerfulness. Things will turn out right the voice of her heart said to her. Everything will be alright. She knew, that no man who smiled with so much of his heart would knowingly hurt or harm another." (From Shantaram) See? I love this couple already.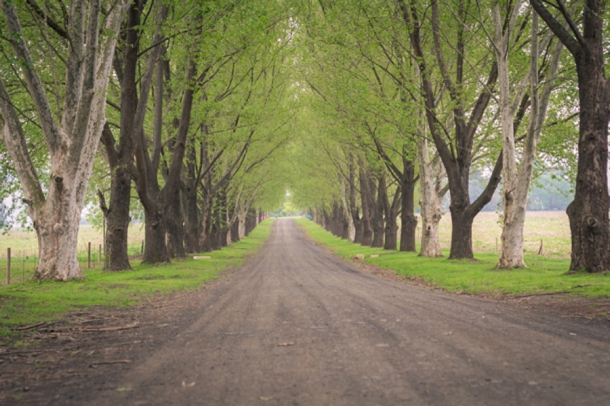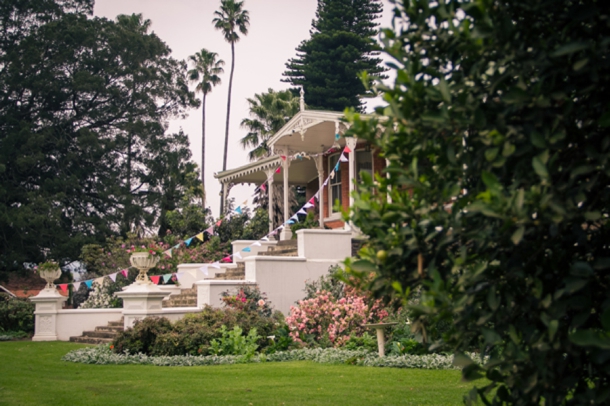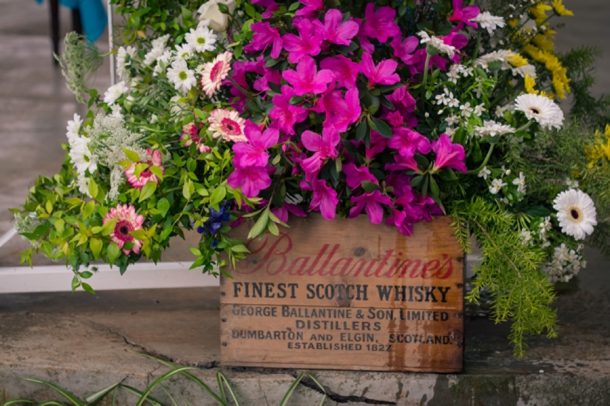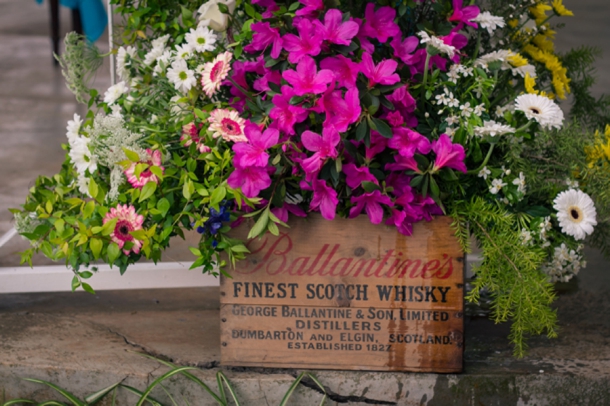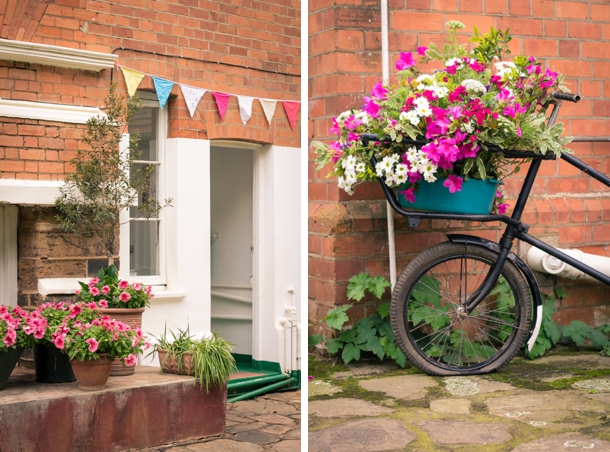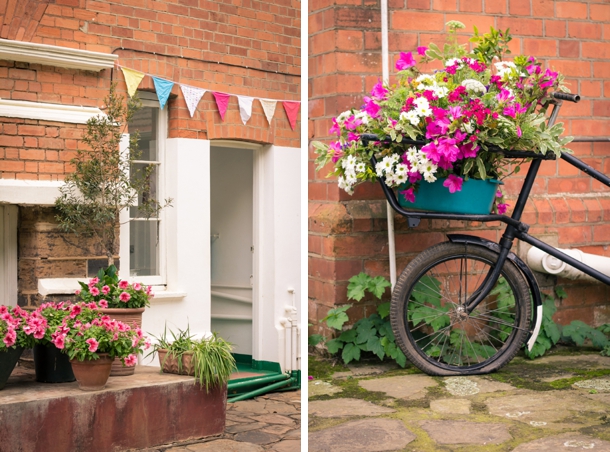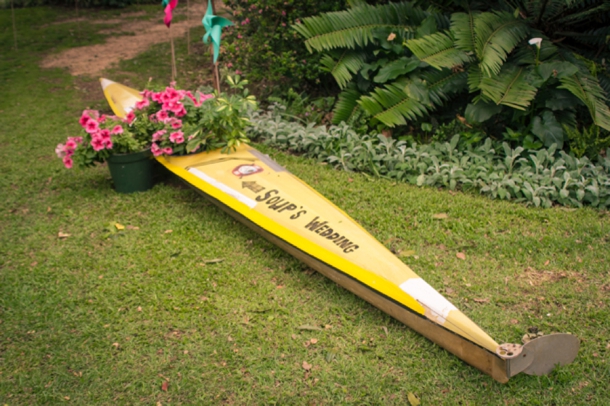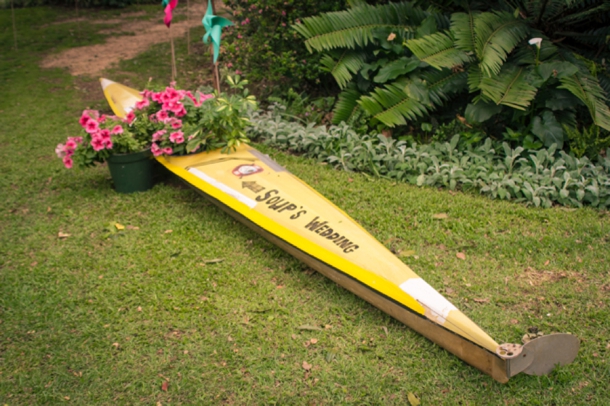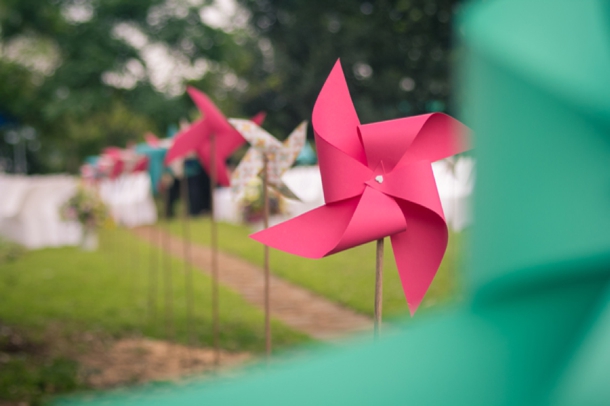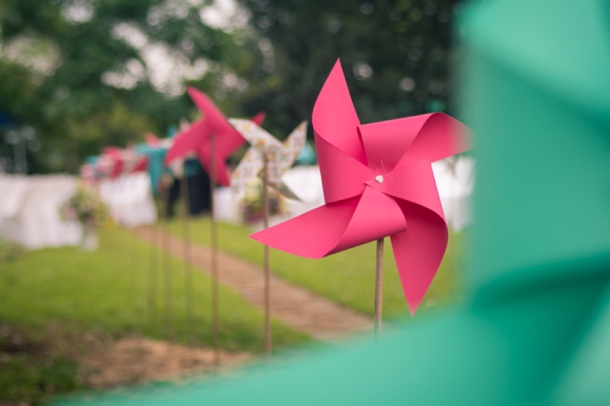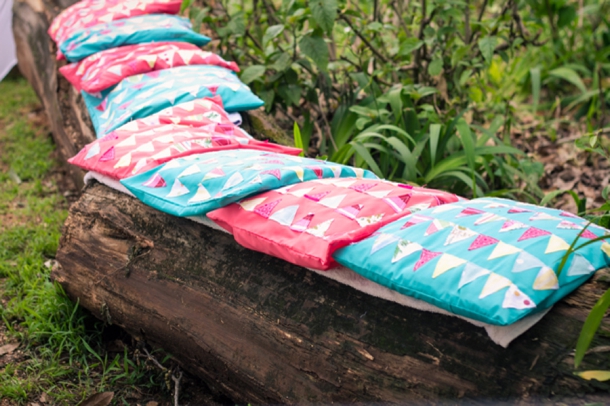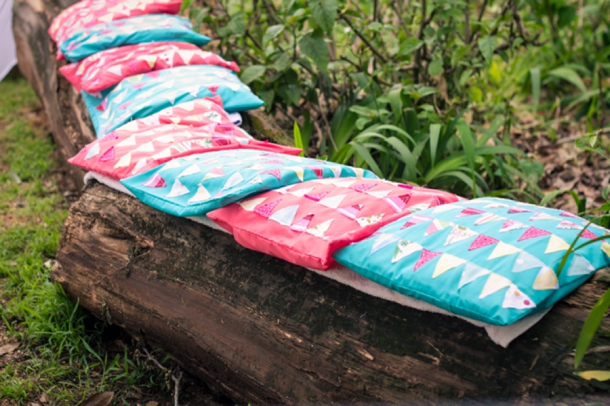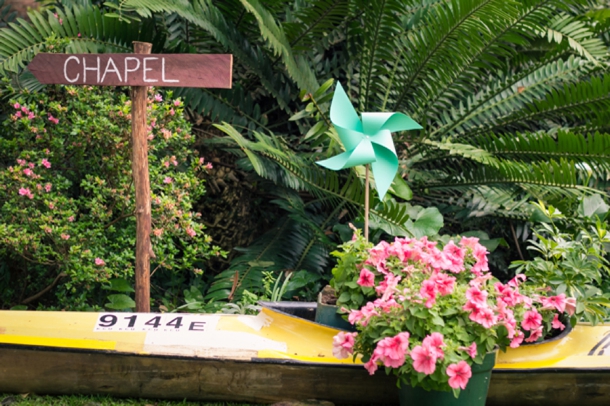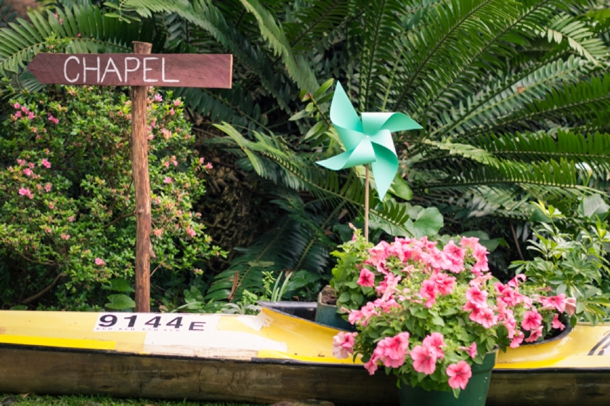 Lovely Bridget sent over some more background for us:
Glenn and I met through paddling. It was, for both of us one of those perfect scenarios with no setting up. Boy notices girl. Girl, none the wiser, at a later date notices boy, and it all begins. :) Glenn spotted me on the banks of the Umzimkulu in Underberg river after a canoe race. I don't remember that meeting, but remember spotting him some months later after a surf ski race and saying to my friend "where was I when that oke was choosing a wife?" She mentioned that he was single, and I didn't really think more of it, thinking he wouldn't notice me anyway. Some more months later (this was a slow process), he asked me to paddle with him in a mixed doubles canoe race. I was quite taken aback, knowing he was a very accomplished paddler, and I on the other had generally come last in all my races. Anyway, he assured me it wasn't about winning and we paddled that series together. Still some months later, he invited me out on our first date at Mo's Noodles in Durban and there it all began.
We got engaged at the top of Sani Pass, after hiking up. Glenn had packed a picnic and laid it all out for me and there the ring was displayed on the dishcloth with the other picnic goodies!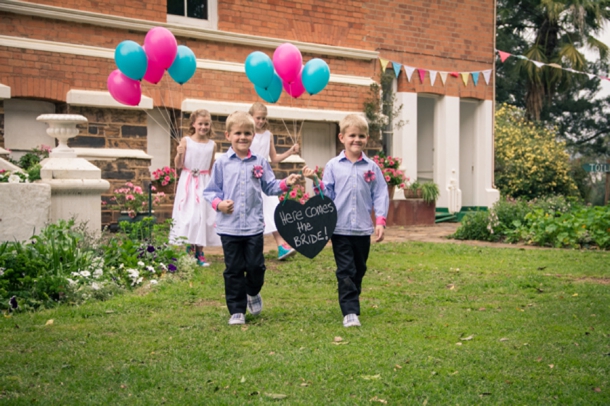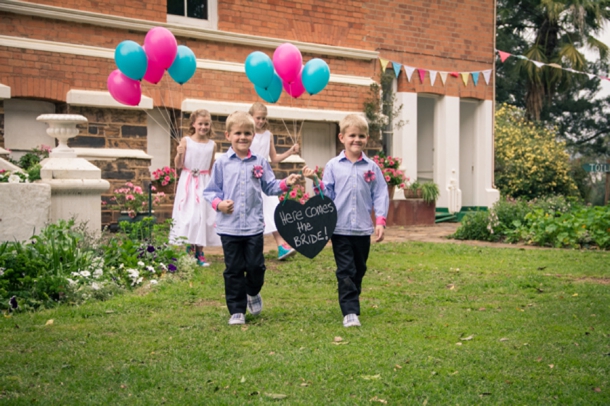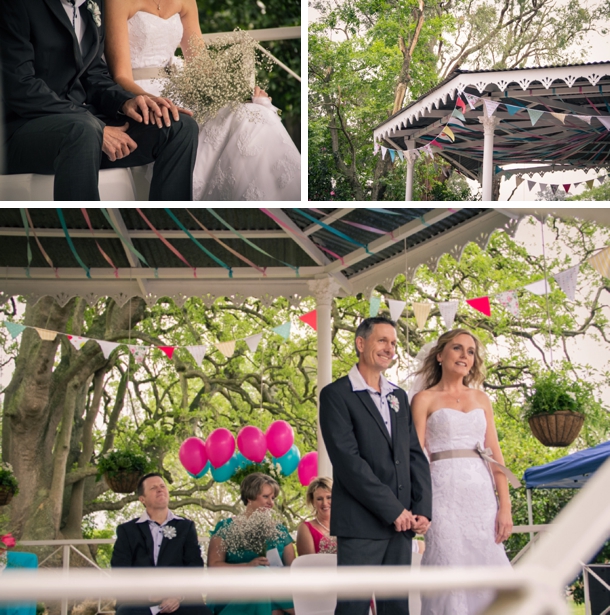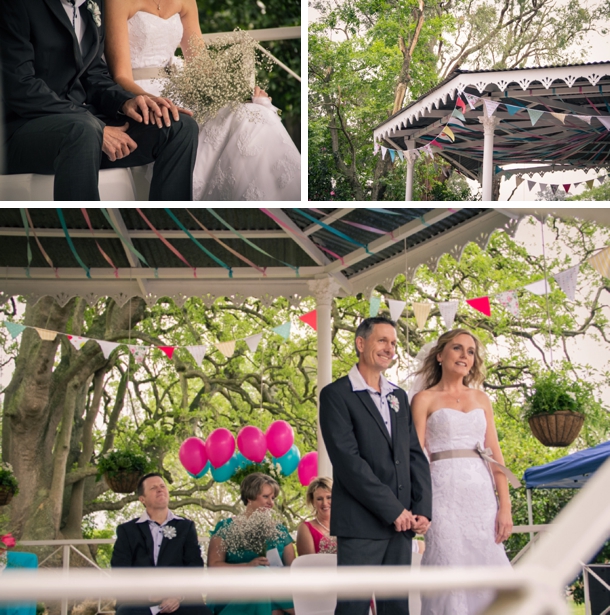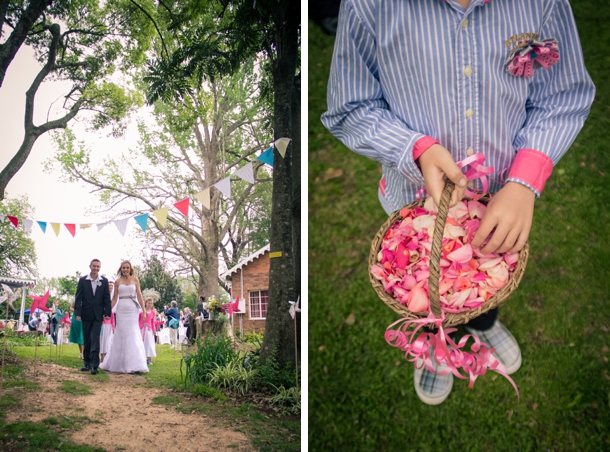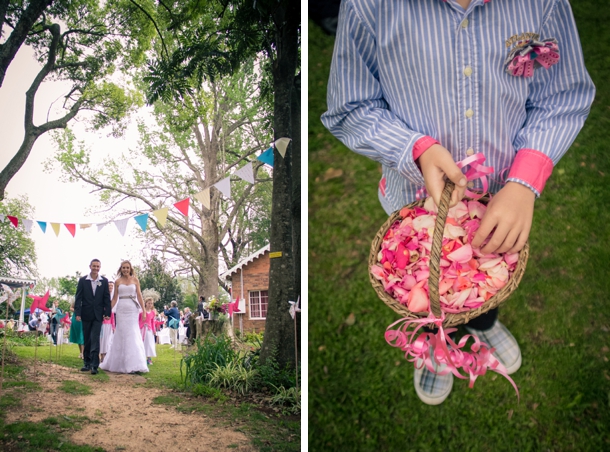 We got married in my Mum's garden at Baynesfield Estate, near Richmond in KZN. It was a day wedding, and the theme was a 'spring festival', with a touch of vintage. We wanted a casual, yet celebratory atmosphere, with lots of colour. The two main colours were turquoise and pink. We used bunting as the main décor theme that tied everything together. My mum made us hundreds of metres of bunting, which we hung in the tent instead of draping, and it created the perfect setting. We hung it in the trees, around the bandstand where we had our ceremony and on the buildings. We even had mini bunting sewed onto cushions that were placed on a log for the kiddies to sit on. We had an illustration of bunting on our invites and our order of service as well, and we used bunting on which to write the seating arrangements.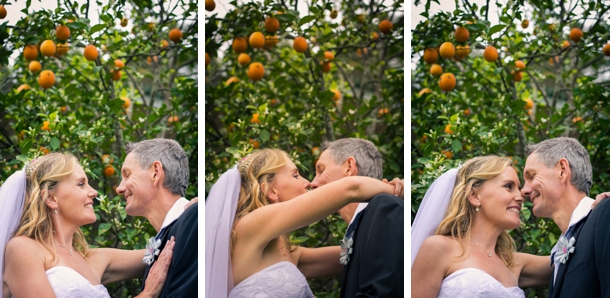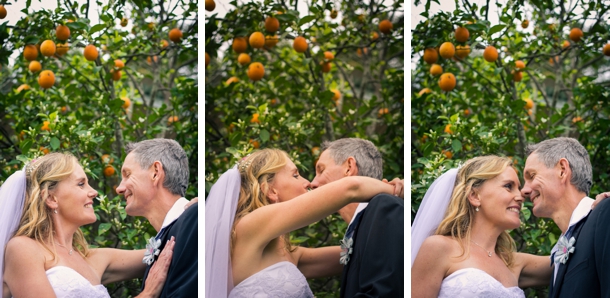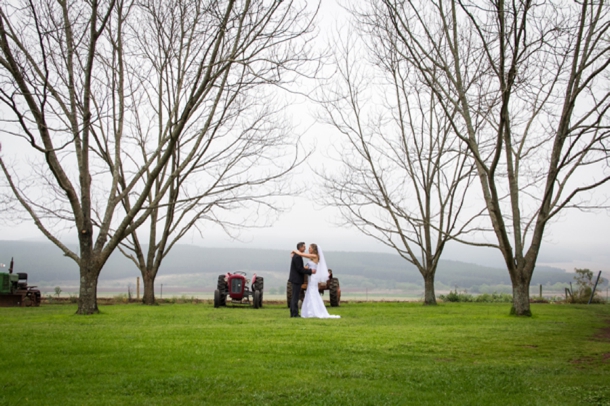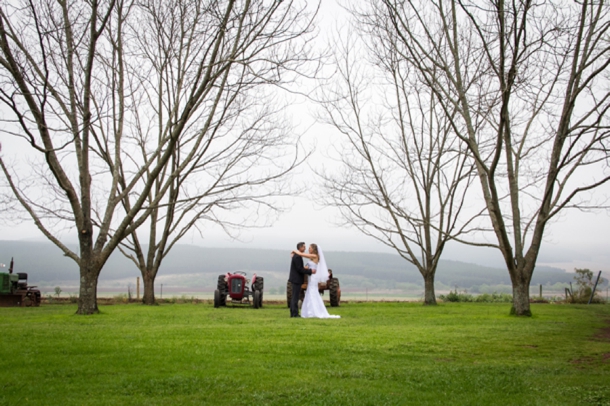 In terms of the spring festival vibe, we wanted our food tables laden with wonderful fresh, farmer's market type food, and to make sure that no one left the slightest bit hungry. We did the catering ourselves with the help of family and friends, including artisan loaves and dips from the Shongweni market, cheese platters (with various toppings for the cream cheese), biscuits, veg crudites, gammon, sirloin and a variety of salads and desserts. My friend Annelie also made us biscotti to go with our coffees and teas. My sister makes the best fruit cake in the world, so she made that for us, and I did the mini bunting which we placed on top with a flower from the garden. We served starters and homemade lemonade and Pimms in bottles, and had the bar open straight after the ceremony in a picnic style setting under the trees. That way no one felt they had to stand around feeling hungry while the couple had their photos taken. There were garden benches to sit on, picnic blankets out and plenty of food and drinks, and everyone loved milling about and chatting before going into the tent. Amazingly, the rain held off until the last person went into the tent just before we arrived!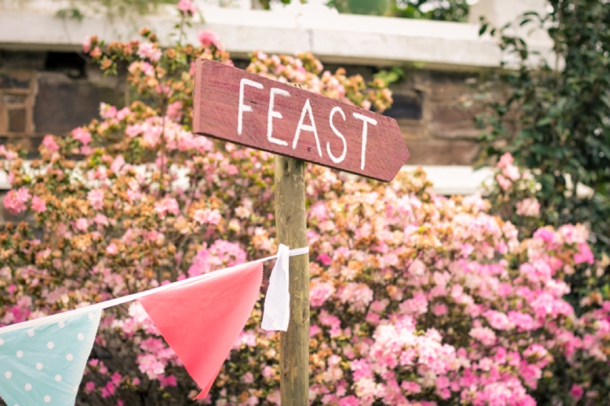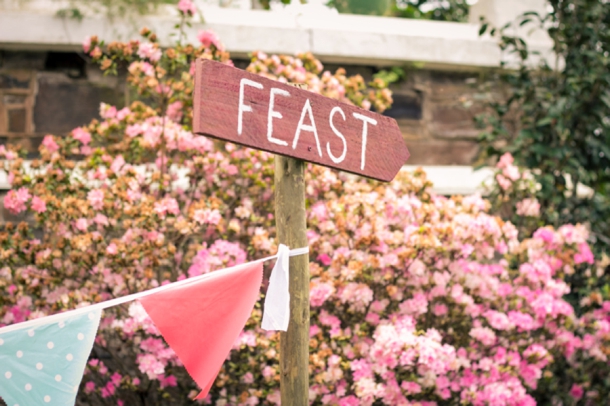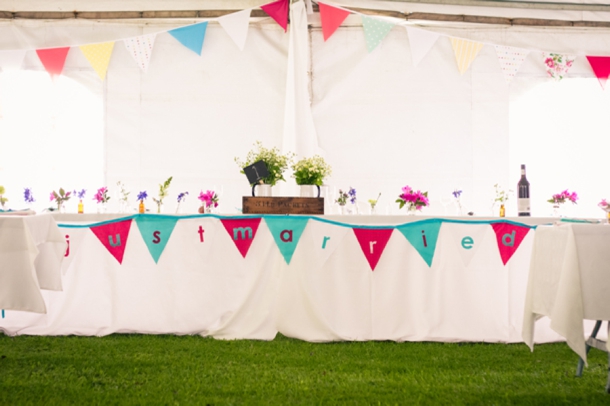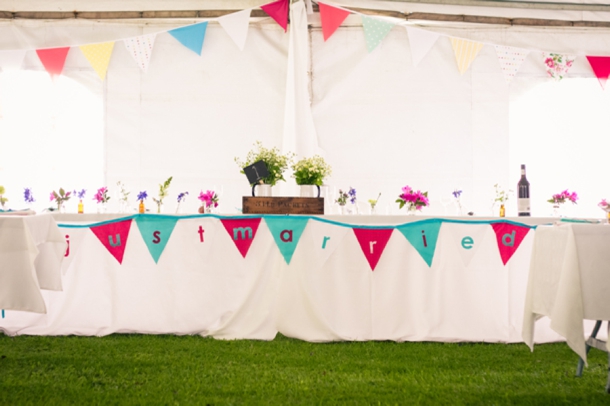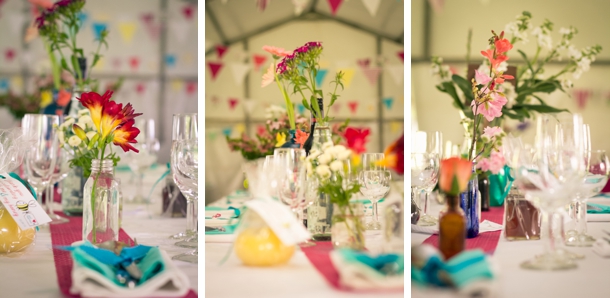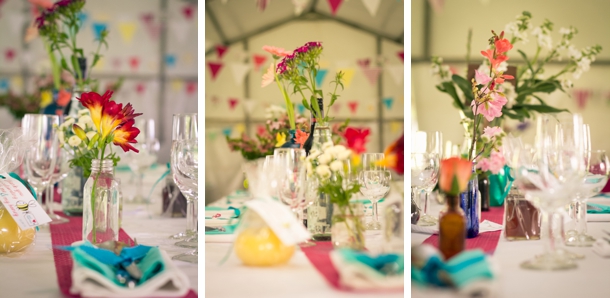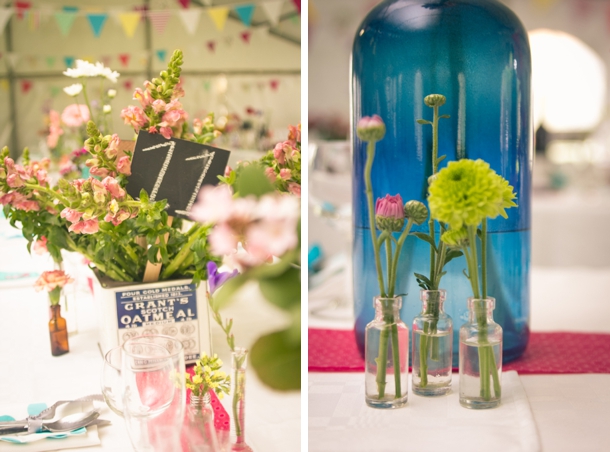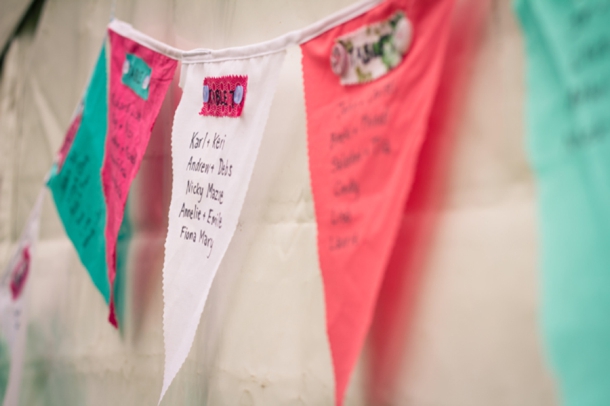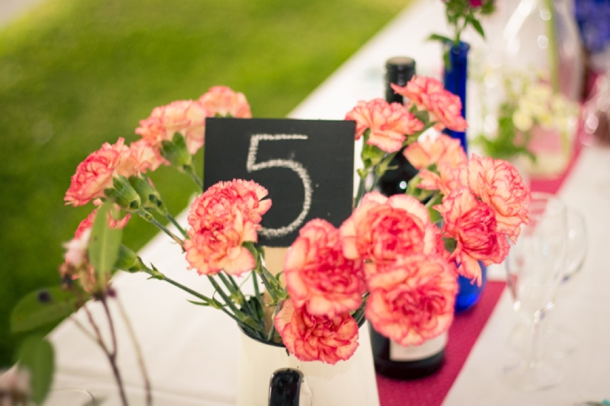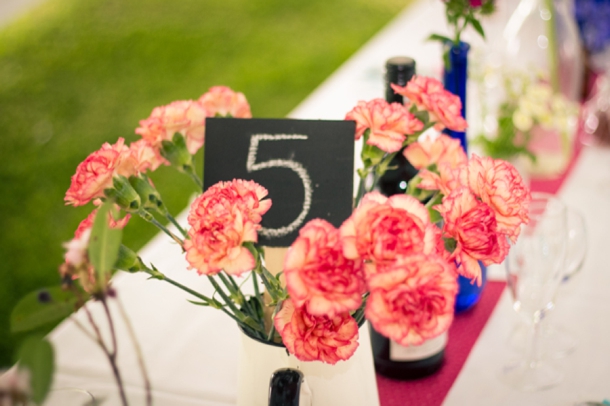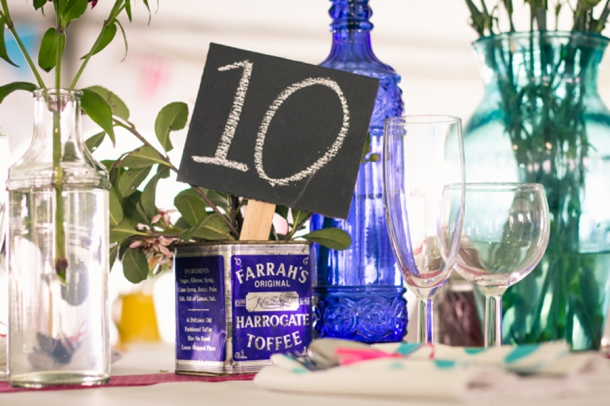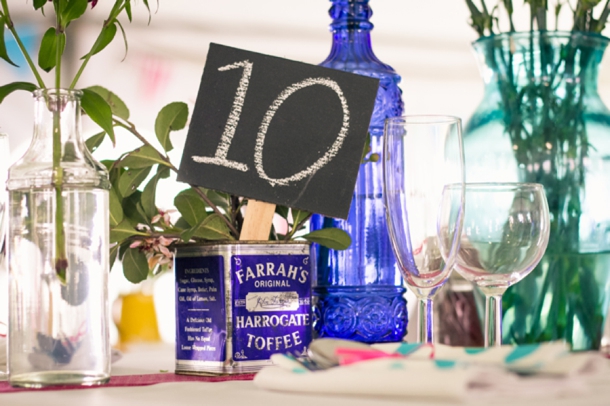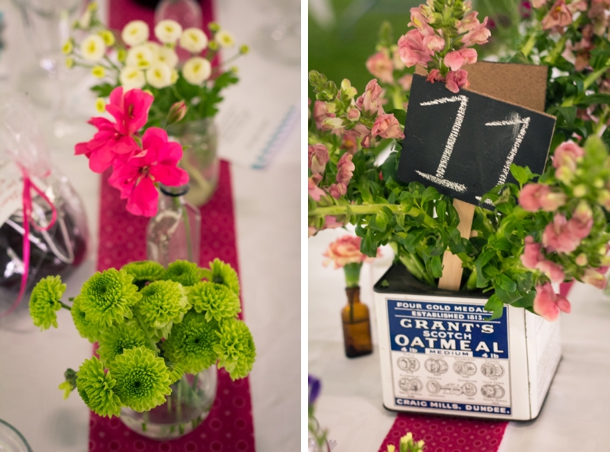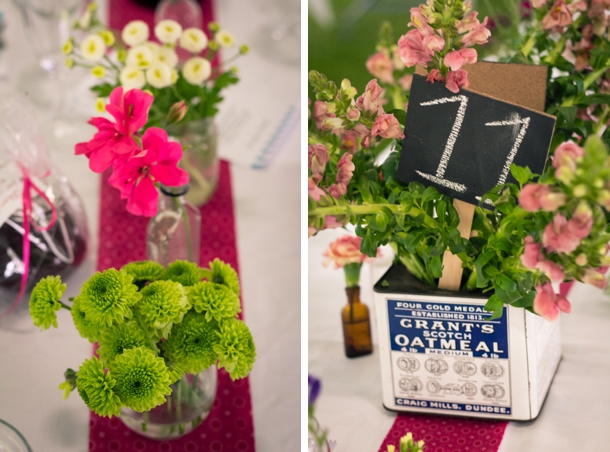 Part of what made the day so wonderful was doing everything ourselves, with help from friends and family. And we had a lot of fun! Because we met through paddling, we used an old canoe and arranged flowers in the cockpit of the boat. We bought flowers from a florist at South Gate Mall in Pietermaritzburg and we picked from my mum's garden. Sonja (a friend of my mum's), and Laurie (a work colleague of mine) did all the arrangements. We used little glass bottles, old tins, etc to arrange the flowers in, and placed them in rows down the middle of each table along bright pink strips of shwe shwe fabric that I had found months before the wedding and had to use in some way.  Glenn hung the ribbons on the band stand and did all the chalk boards. His girls, Ally and Donne, helped to make the windmills and a new scarecrow for the vegetable garden. I also designed the stationery and made the rosettes. Friends and my dad wrapped the trees in bright fabric. It meant so much to us the way so many people did so much to help and make our day the perfect day it was.
One of my favourite moments was my husband's speech – the perfect mix of heart and humour, and he just blew me away. We also loved having all the people we love all together in one place on one day, and watching everyone having the most wonderful time!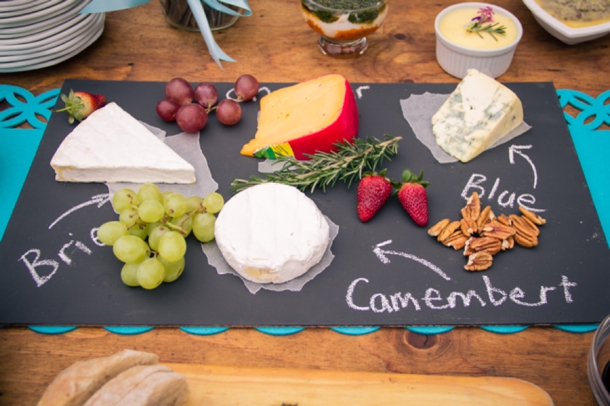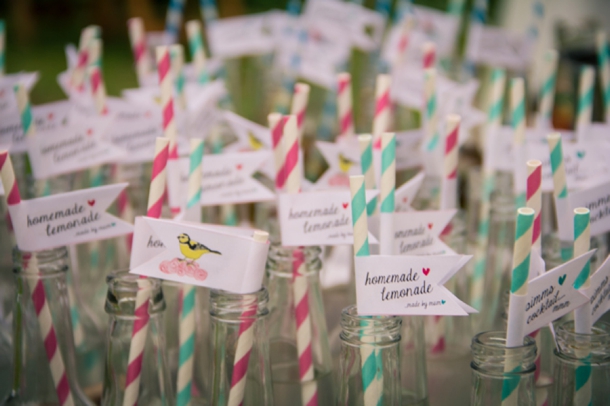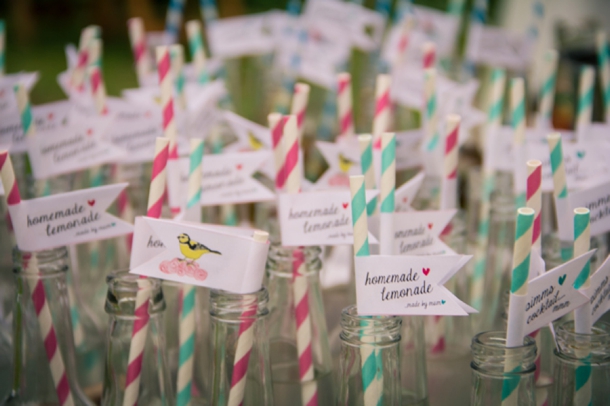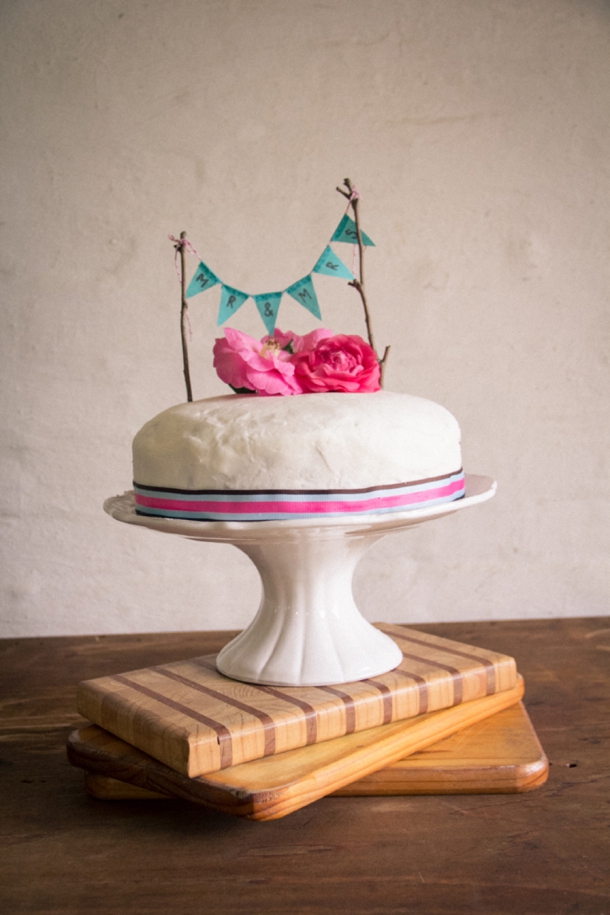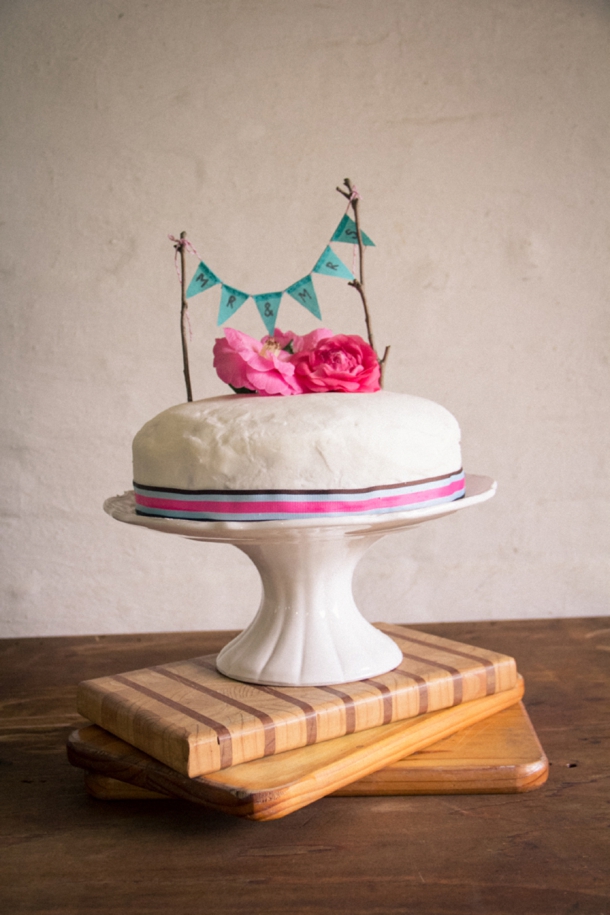 Good relationships with family and friends are such an important part of your planning. Accepting help, but always having a clear vision of what you want, and being able to communicate that is key, so that at the end of the day, it works out as you had imagined. So many people have so much advice and we needed to just have a plan, and stick to it, and try not to over-complicate things. There are so many beautiful ideas out there, so spend a good deal of time looking at all the ideas, and only then start planning what you want. We also tried not to talk wedding all the time, so that by the time it came around, we were not sick of it. We just totally loved the build up and the projects we had to complete.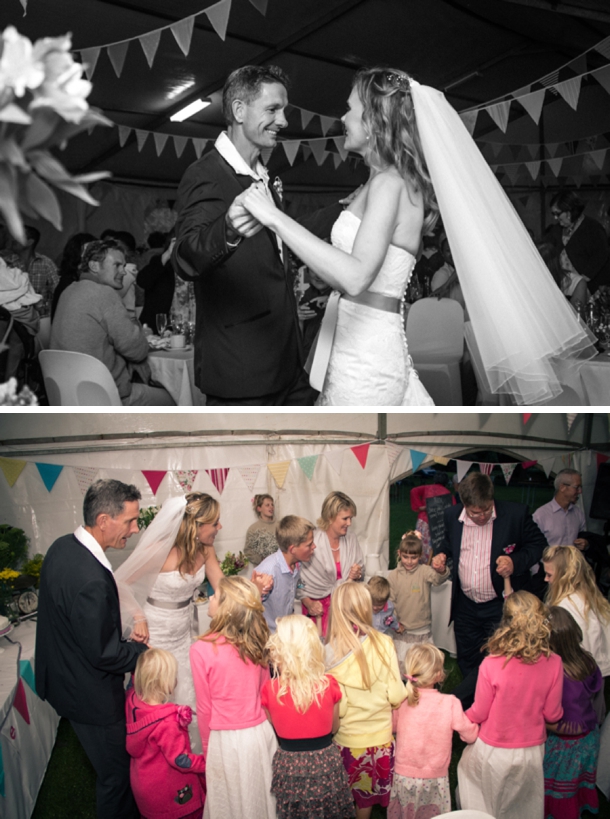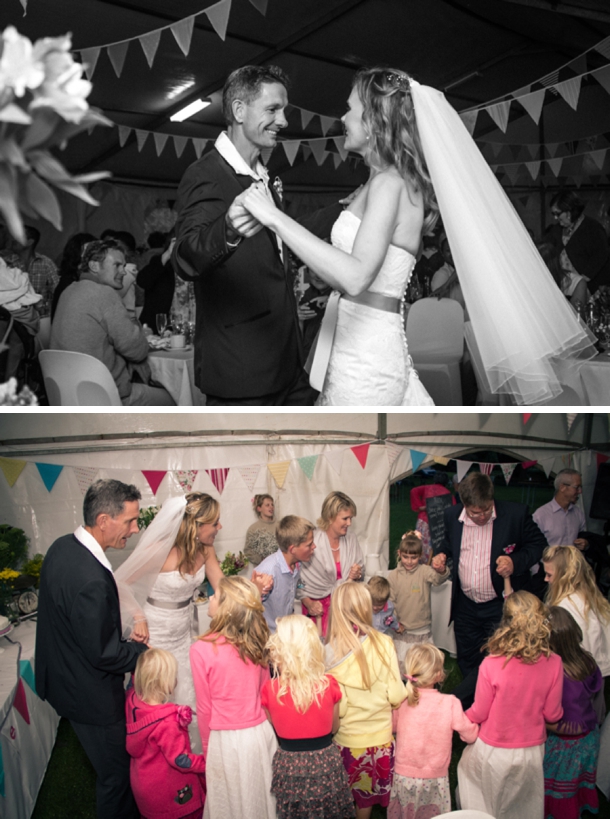 Thanks so much Bridget & Glenn, for sharing your lovely day with us! And a big thanks and welcome to Knot Just Pics – head over to their blog to see more from this fun wedding.
SERVICE PROVIDERS
Photography: Knot Just Pics | Bride's dress: Sposabella | Hair: Wendy at Sole | Makeup: Belinda at Holistic Health & Beauty | Tent: Simunye | Hiring: Muirheads | DJ: DJ Worx