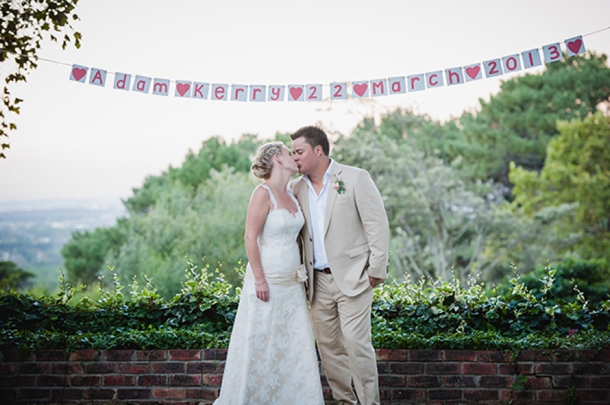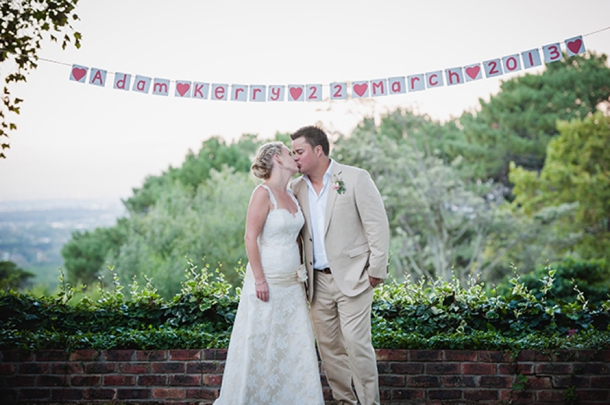 If I've said it once, I've said it a hundred times. I love details at weddings (make that LOVE in capital letters) but the details that really light up a wedding are the ones that come from the heart. Well, today's wedding is ALL about personal significance. From the ceremony venue (a labyrinth built by the bride's grandfather in her family garden – how amazing is that?) to a beautiful bouquet ceremony, to an intimate picnic dinner, it's chock-full of ideas that were thought out for their significance and connection to family and friends. I can only imagine what a wonderful, memorable celebration it must have been, but luckily we have Lauren Kriedemann's gorgeous pics to inspire us. Ah garden weddings! How I do love them!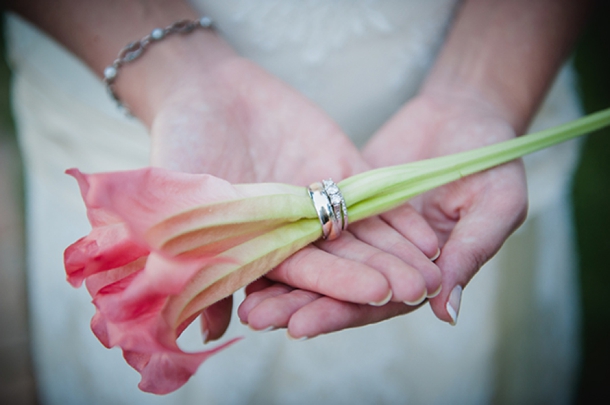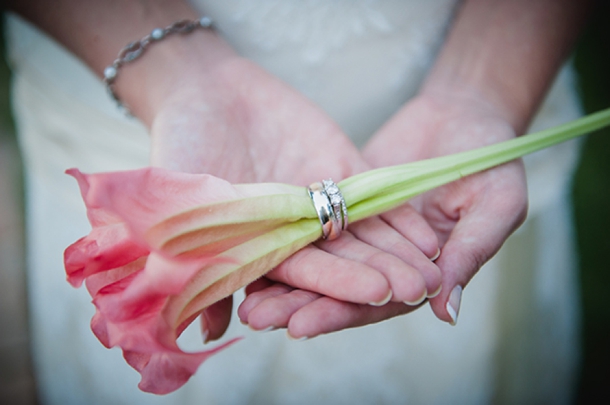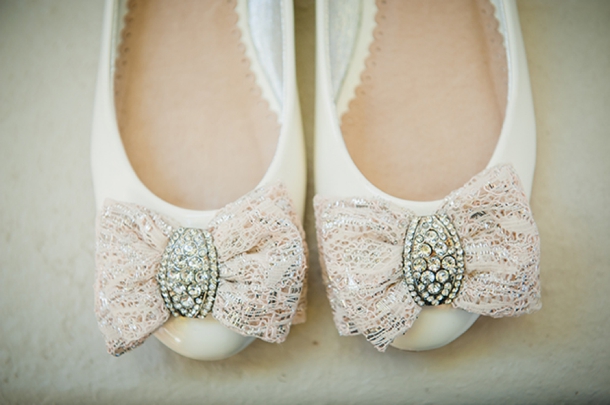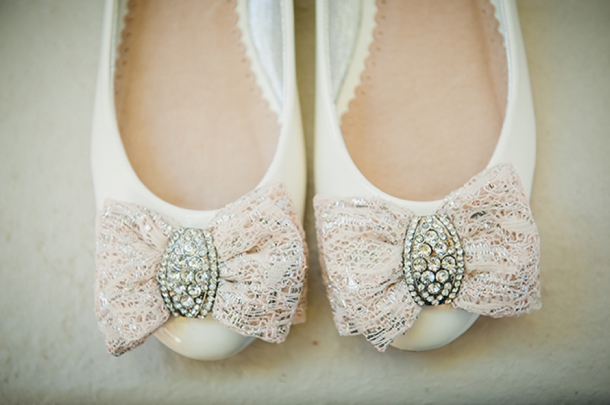 From the lovely bride, Kerry:
Adam and I go back a long way – we have actually known each other since we were tots. He went to playschool with my cousin Murray and we used to holiday with them all the time as kids. We'd lost touch until a fancy dress birthday party at Oblivion – he was dressed as William Wallace, face paint, kilt and all and I was dressed as Daisy Duke. I gave him my number, and about a month later we went on our first date – a picnic during our lunch break at the Company Gardens.
Adam proposed the day before my birthday. To set the scene, in my parents' garden there is a labyrinth built for my mom by my late grandfather. We were very close, and my gramps passed away just two months before we got engaged. My dad had sent me on an errand so I would be at their place early. I had a million things on my mind and in my hands and was completely taken aback when Adam strolled up to my car with a HUGE bunch of red and white roses. He was dressed in a beautiful shirt, clean shaven, and looking quite gorgeous :) I was so surprised but at this stage thought it was just for my birthday. He took my hand and walked me though the garden to the labyrinth, where there were rose petals and champagne. In the centre, he went down on one knee, told me he loved me and that I was his best friend in the whole world, and asked me to marry him. Of course I said yes! Our parents were waiting for us at the house with more champagne and a chocolate ganache cake that Adam had baked with my mom that day! To top it off, he'd organised a surprise 'birthday party' for me that evening so we could celebrate with ALL our special family and friends.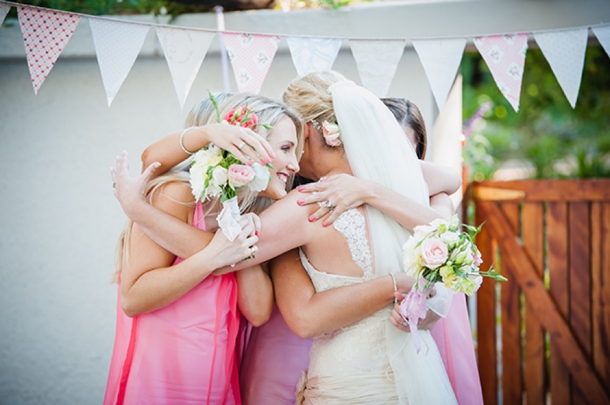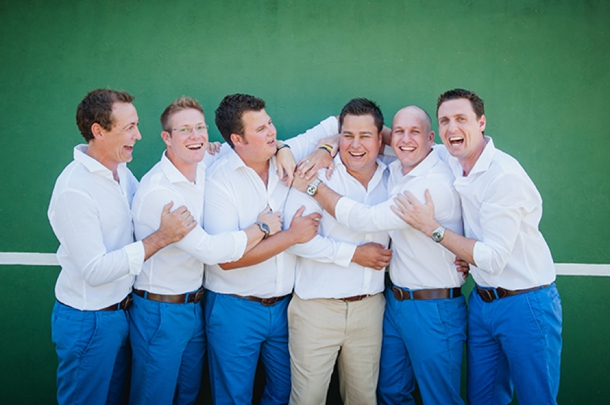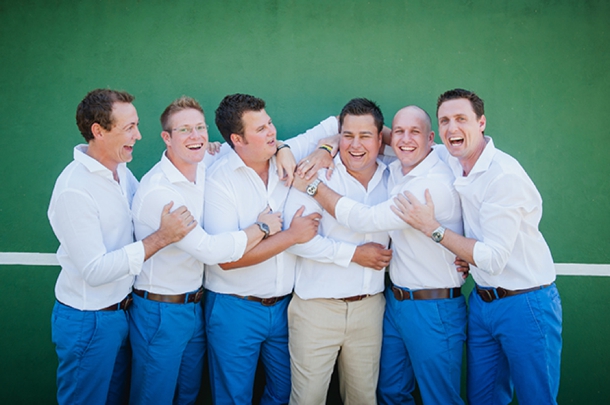 We wanted a very informal and fun atmosphere at our wedding. Our dress code was 'Garden Chic' and I think that absolutely sums up what our wedding was. The venue was my parents' home in Tokai – the ceremony was held in the labyrinth where Adam proposed; the tea, cutting of the cake and drinks were held around the circular swimming pool and the reception was a fairy light wonderland under a Bedouin tent in the main garden. I'd always dreamed of getting married at home, especially with the significance of the labyrinth, and Adam loved the idea as we could write our own rules – invite as many people as we wanted, party until whatever time we wanted, and include all the ideas we liked.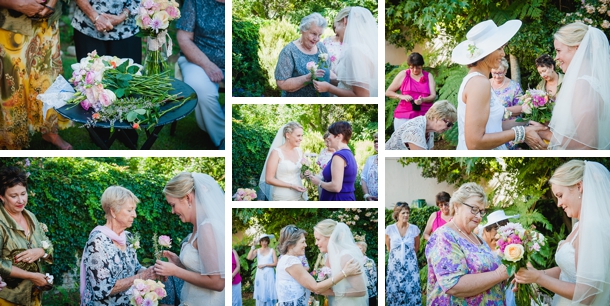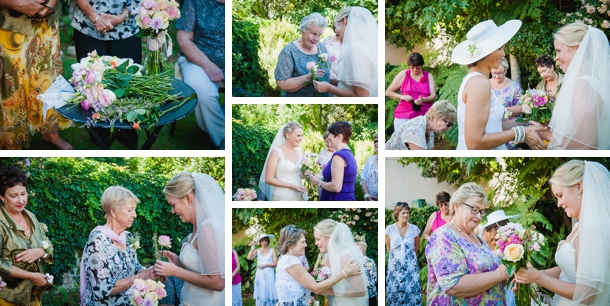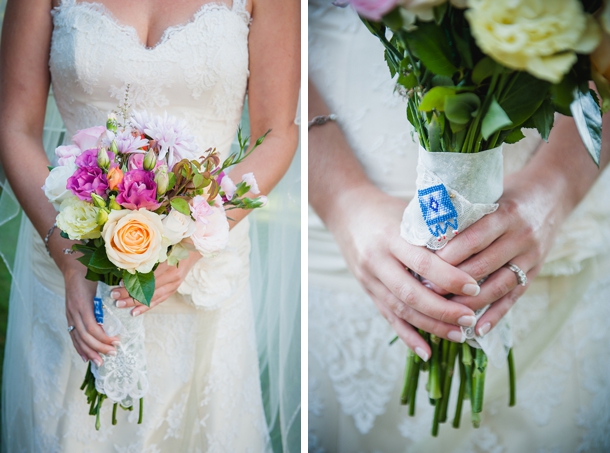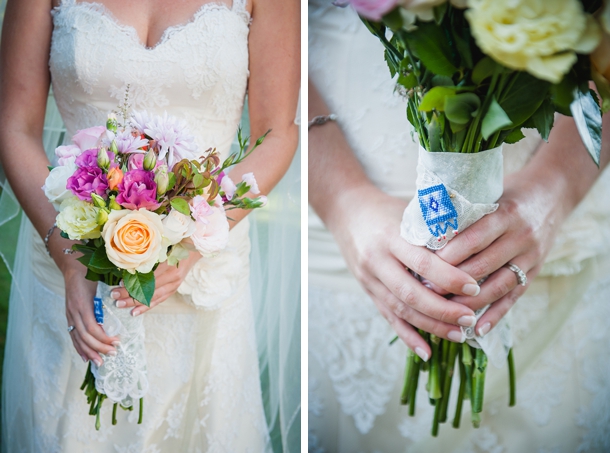 Absolutely everything at our wedding had special meaning and genuine significance. It's more than we could ever have achieved with a wedding planner at a hired venue. The concept behind it all was family – everyone had the opportunity to be involved and included. We both come from large families and love being around friends and family, so as much as it was all made by them, it was all for them too. The homestyle catering was done by my aunts and cousin, and the garden flowers especially chosen by my mum and I. I chose blush, coral and pink as my colours – my favourites! The decor was lovingly crafted by friends, family and my bridesmaids. Our cake was decorated by my mum and aunt, and our candy bar consisted of treats made from favourite family recipes on a stand made by Adam and his dad.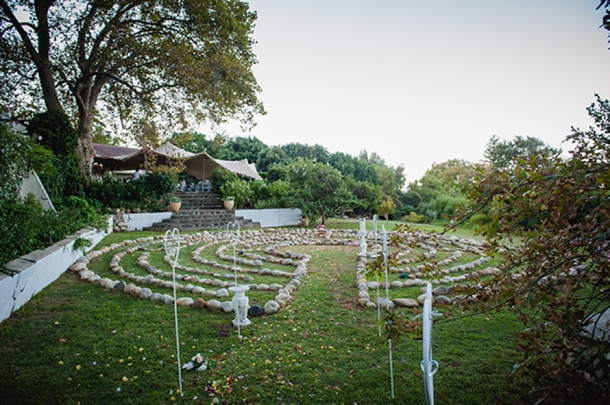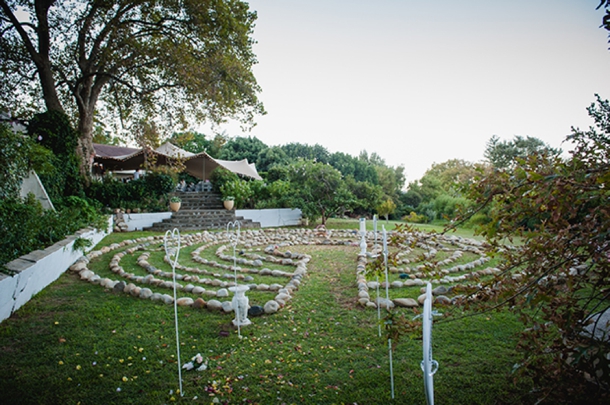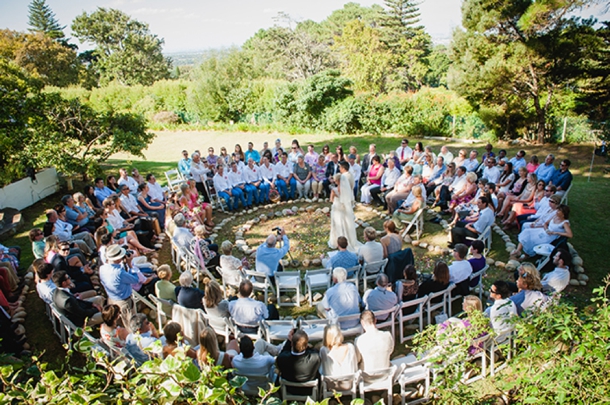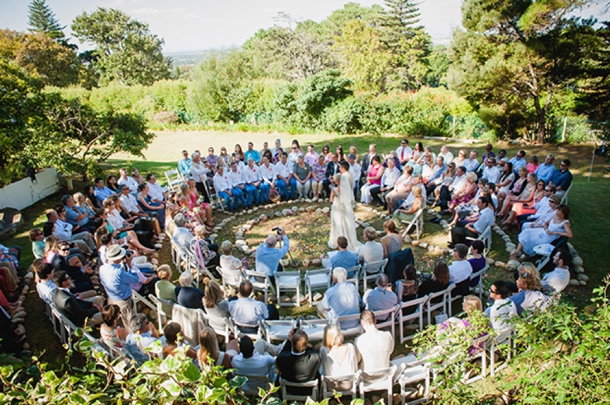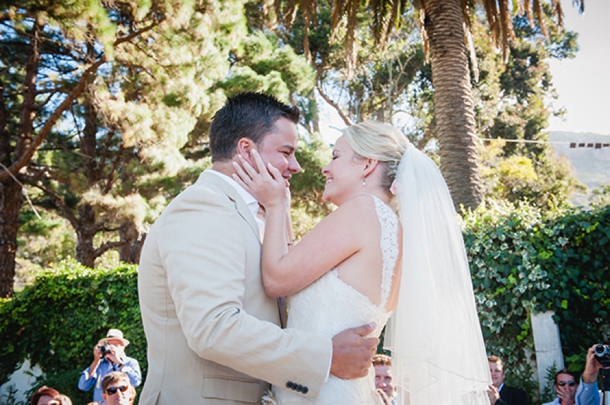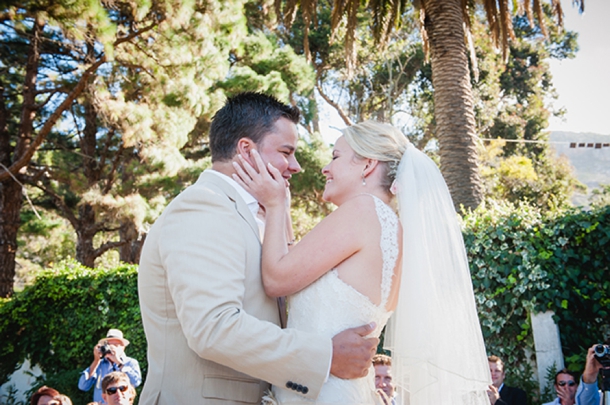 My mother organised a bouquet ceremony just before the marriage ceremony. All the significant senior women in our life gathered around me in the garden and as each woman blessed me I was presented with a flower or herb, specially selected for their meaning, which became my beautiful, fragrant bouquet. It was very intimate and emotional, and I am so lucky to have had such a wonderful moment with them all. It was a rite of passage in a way.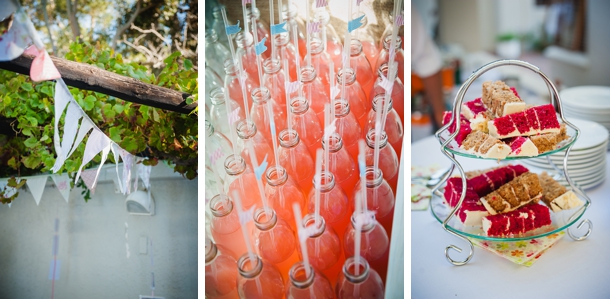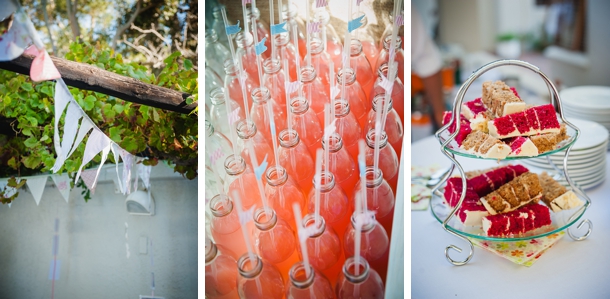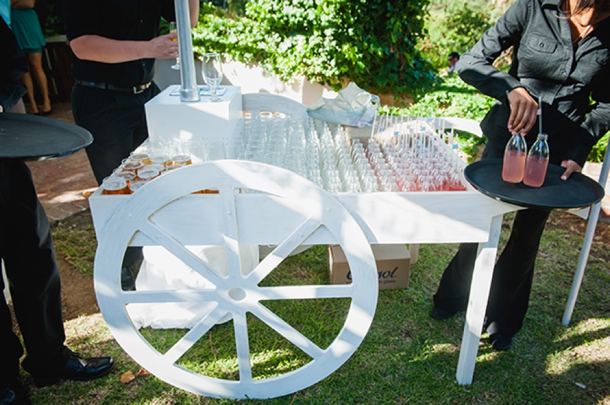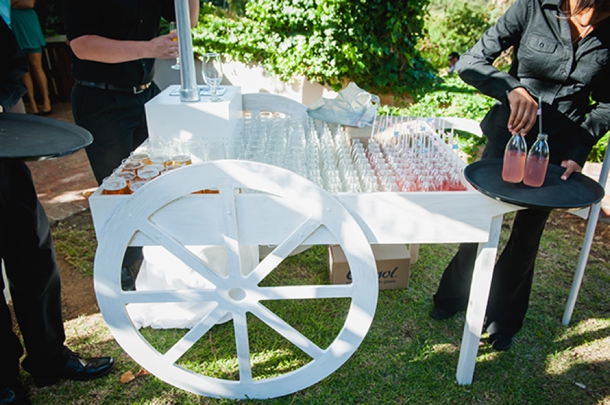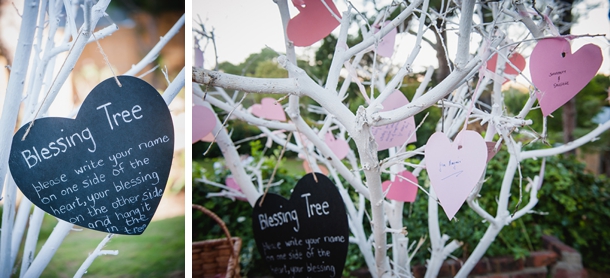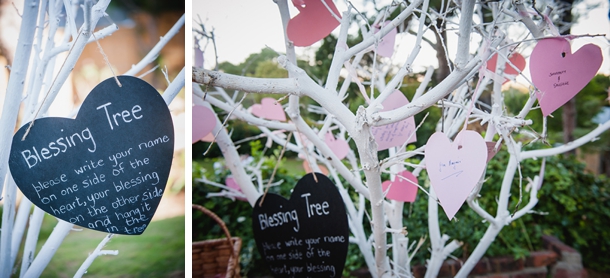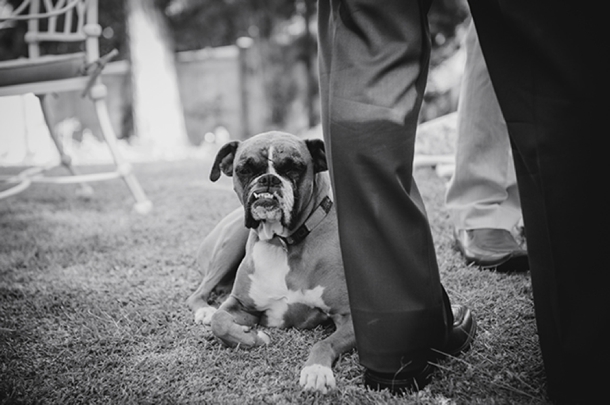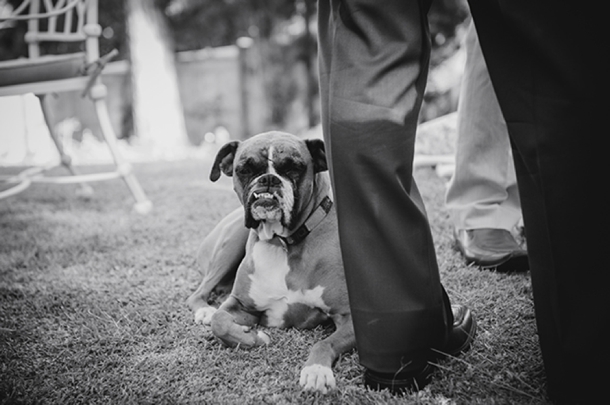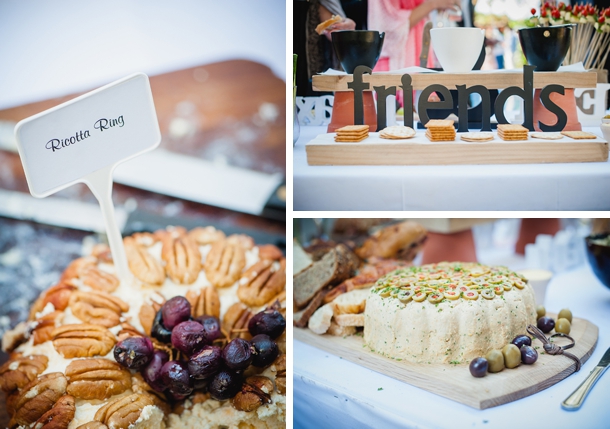 Walking down the aisle with my dad was a journey I will always cherish. I was so happy and excited to reach Adam standing in the centre of the labyrinth, encircled by friends and family. I had no idea that, in tribute to our Scottish heritage, my dad had arranged for a piper in full regalia to accompany us. There was not a dry eye in the crowd as the bagpipes echoed across the garden and down the valley. I realised as I approached my man, who also had tears streaming down his face, that I was the only one with a huge smile on my face. I felt radiant! We had chosen our own vows, ensuring that the promises we made to each other were genuine, honest, loving and something to inspire us. The spirit of the ceremony, we think, was epitomised by the saying we had written on a board at the entrance: 'As two families become one, we ask that you pick a seat, not a side'.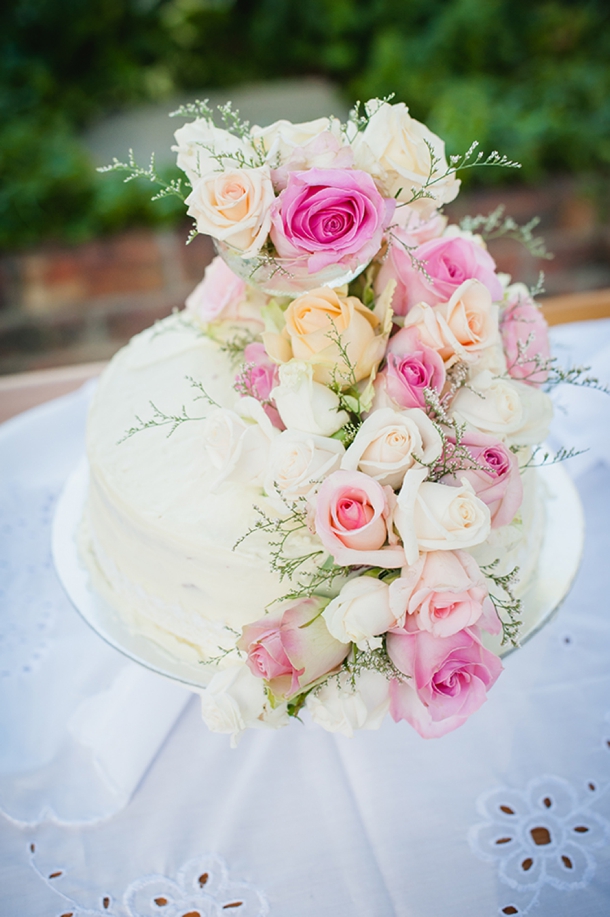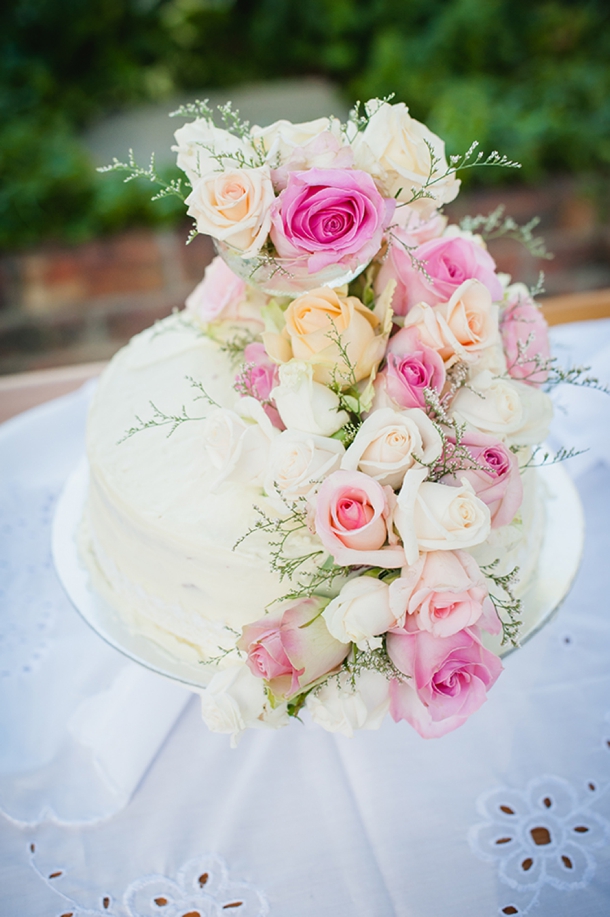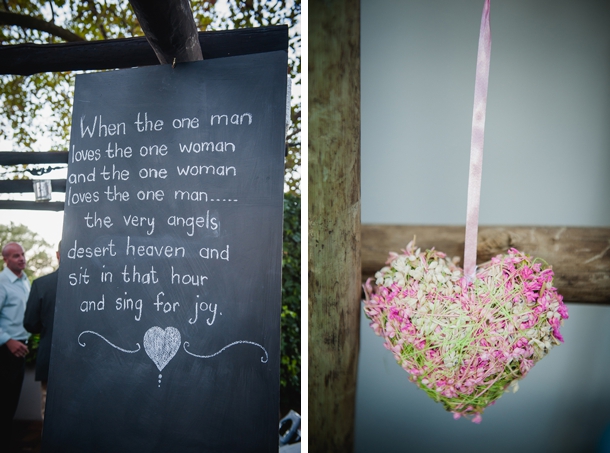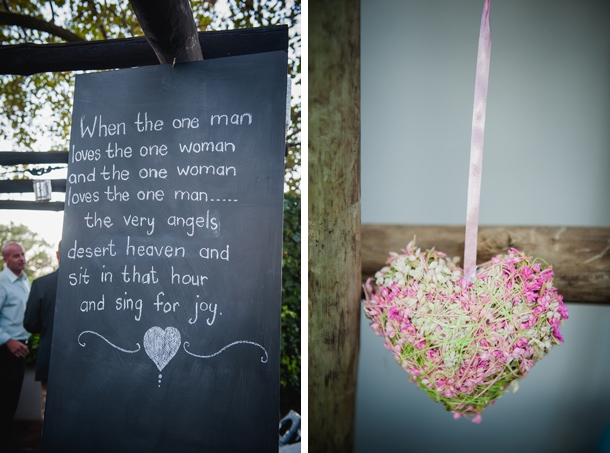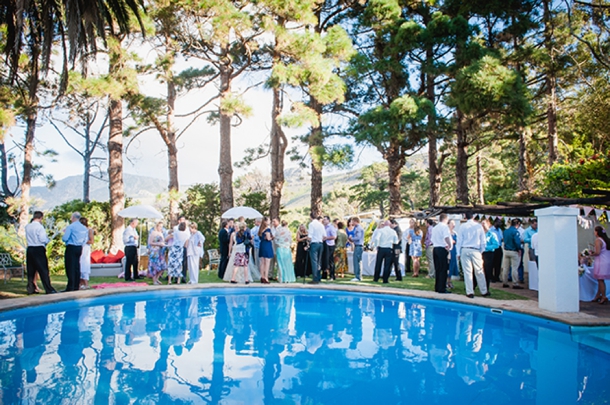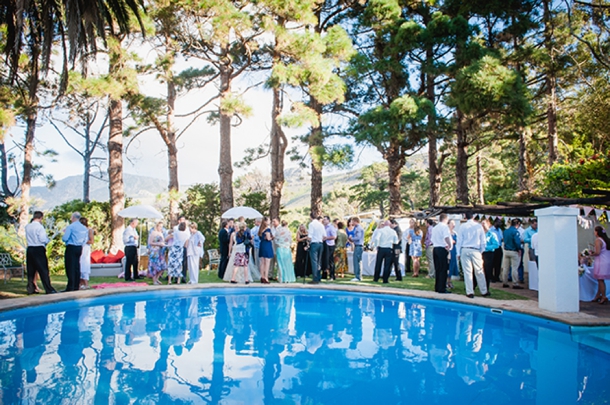 Because we were catering from home without the assistance of a professional, logistics were of the utmost importance. So we had the idea of a picnic basket, delivered to each table. The contents of the basket, beautifully covered by my aunt, who also did the catering, included a delicious homemade chicken pie tied in a cloth, a French bread roll, three different salads, relishes and sauces and serving utensils. Also in the basket was the name of a selected guest, seated at the table, who was given an apron to wear and had to be the 'masterchef' for the table. Their job was to host the guests at the table, ensuring everyone was served and well catered for. People commented afterwards that it was such an interactive, inclusive and fun way to share a meal.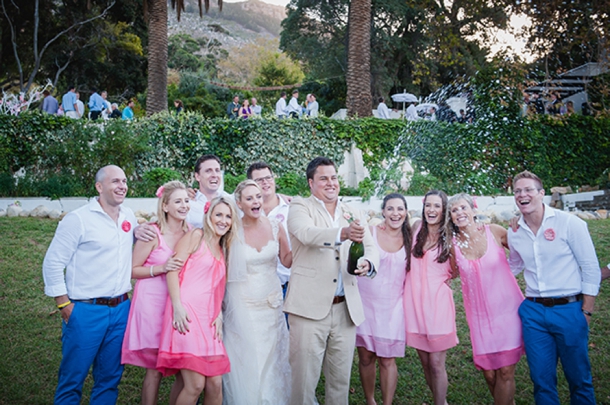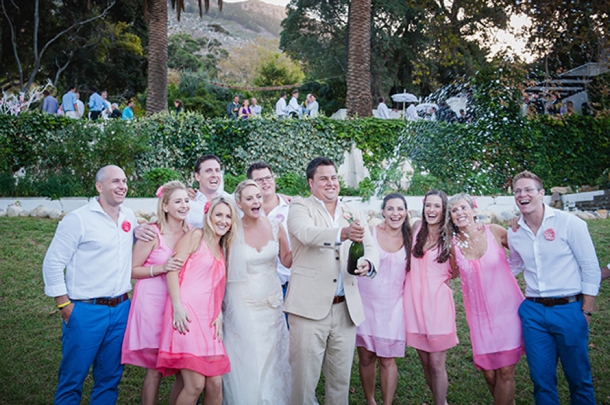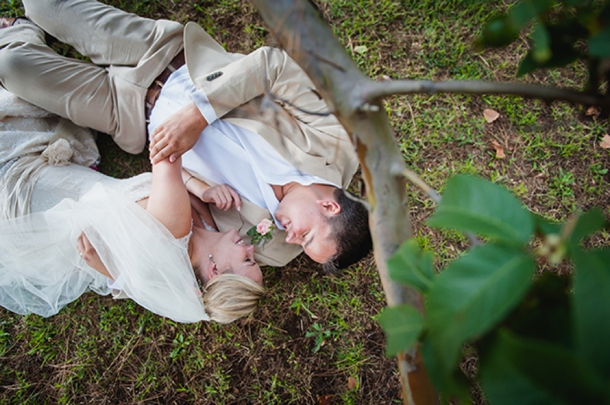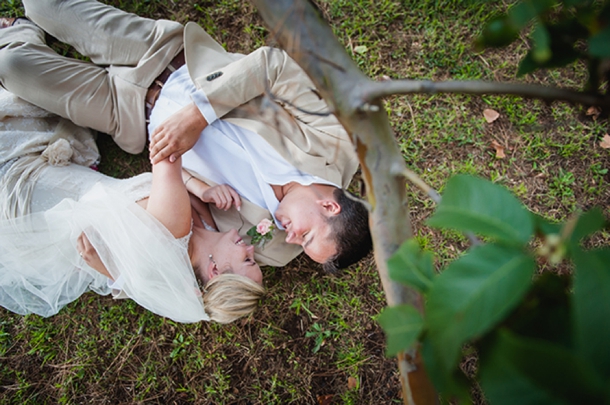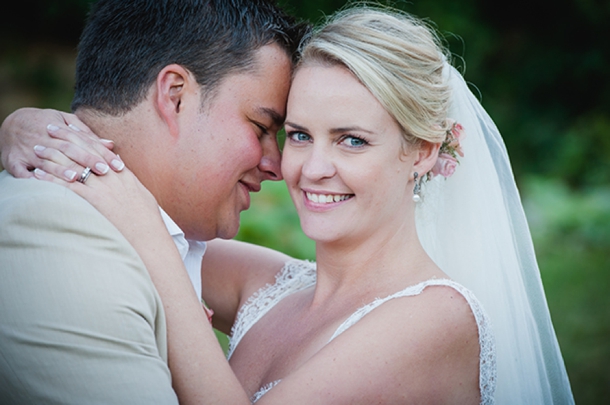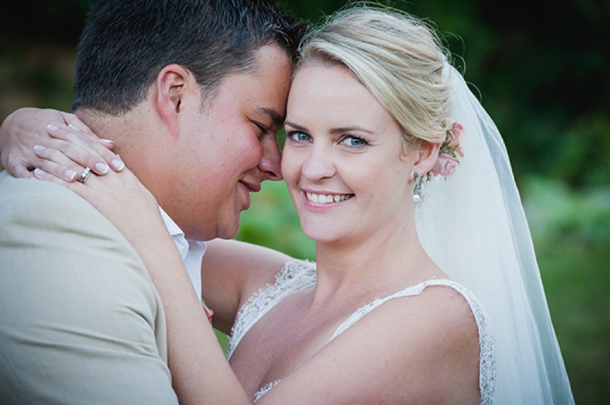 A couple of other details from the day included tables named after songs (when that song was played, the table had to jump up and dance with us), a blessing tree on which guests could write personal wishes for us, and a game of musical chairs my brother (the MC) organised with twelve guests. The eleven 'losers' have to take us out on a fun date over the next eleven months, and the winner will be treated in the month of our first anniversary. It is such a great way to keep in touch with special friends.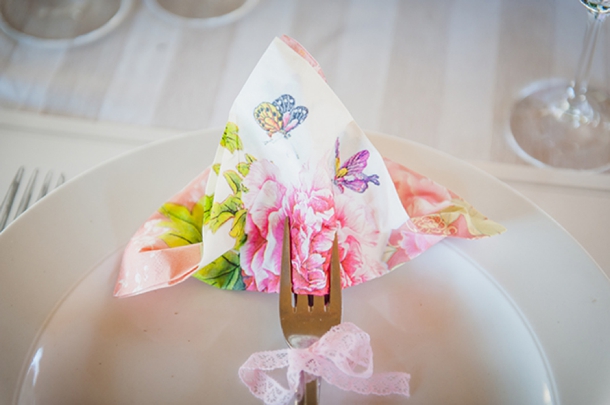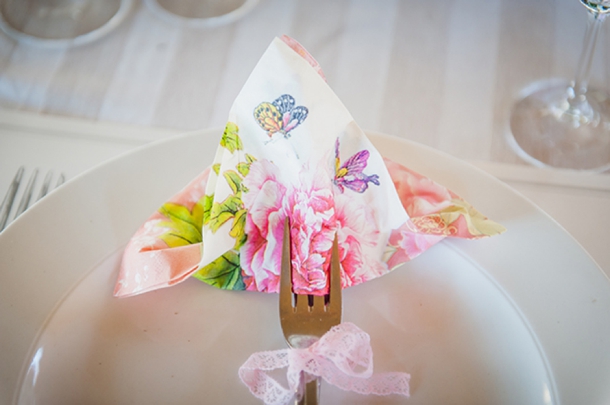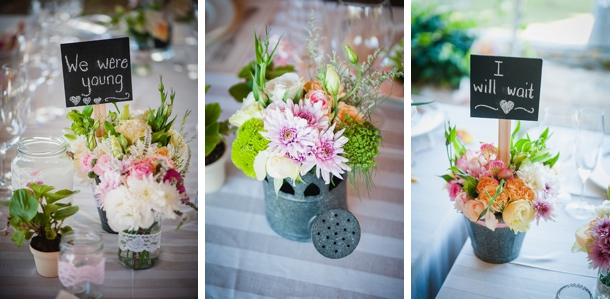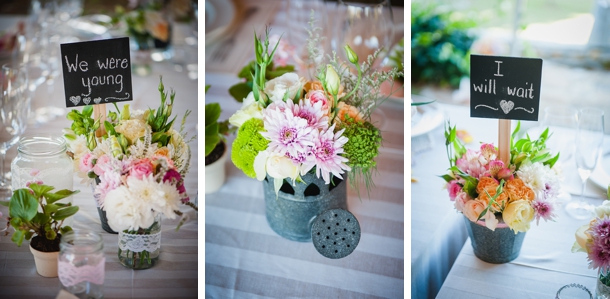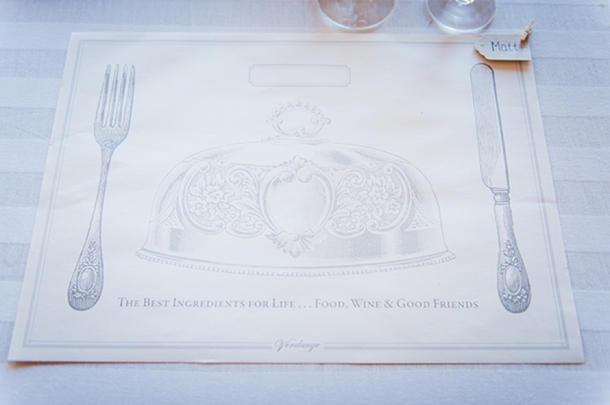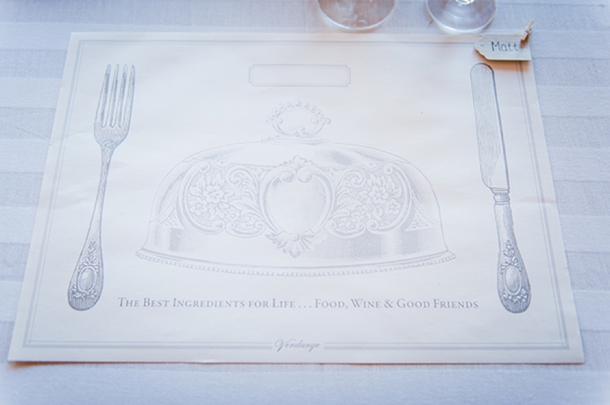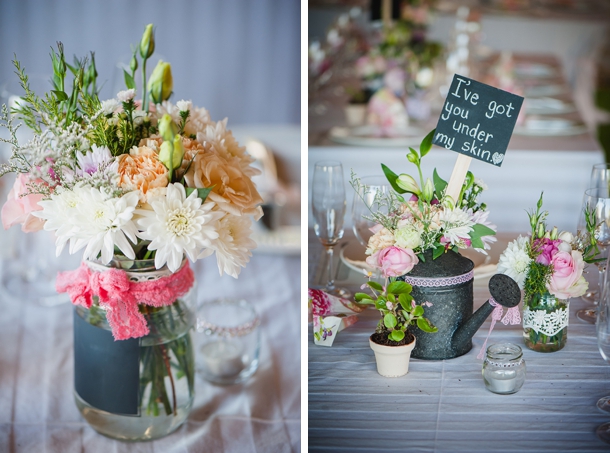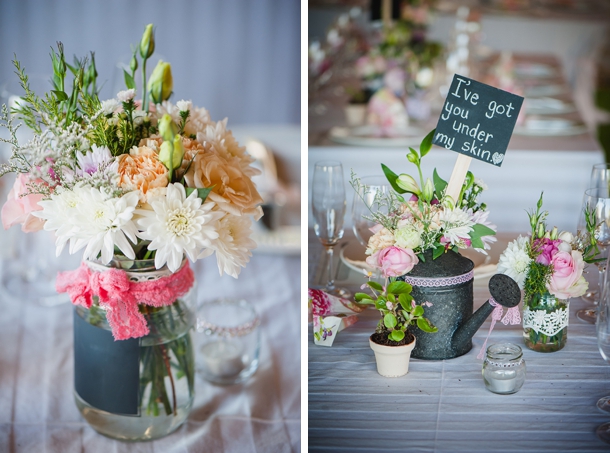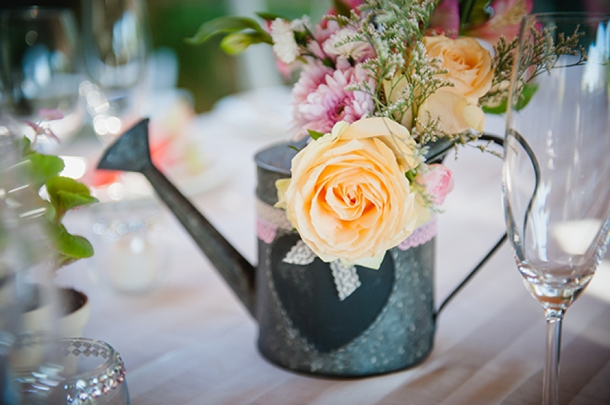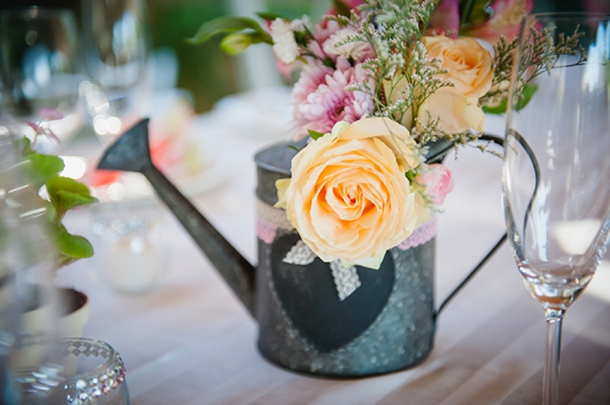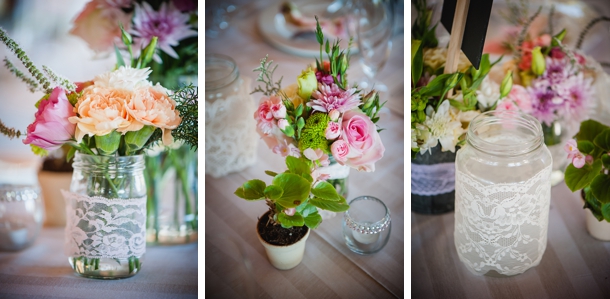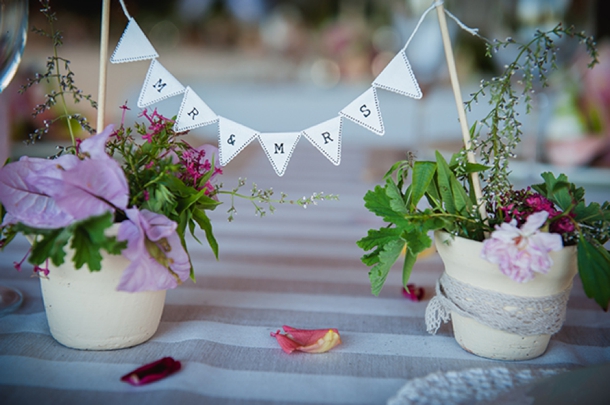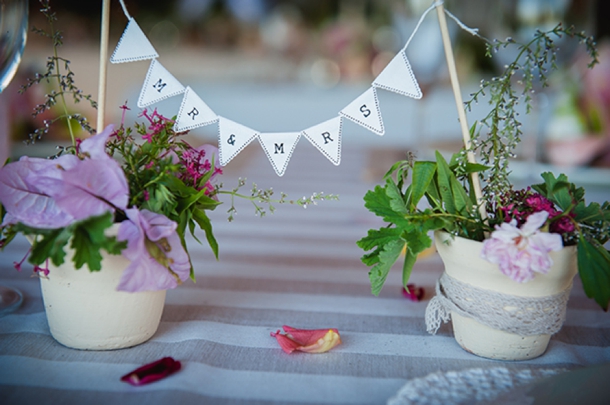 My advice to future brides is that it's not a one day game, but a lifetime commitment. Your wedding day is just the day that starts this new lifetime. So when things start to become stressful (which they will) and perhaps things don't go as planned (which also happens), remember what it is all about. Feel the love and keep remembering what your priorities are. Give as much time and thought to your ceremony and the promises that you intend to make to one another as you give to your choice of dress and decor – the reception and party that follow are just the trimmings… not worth losing sleep and friendships over!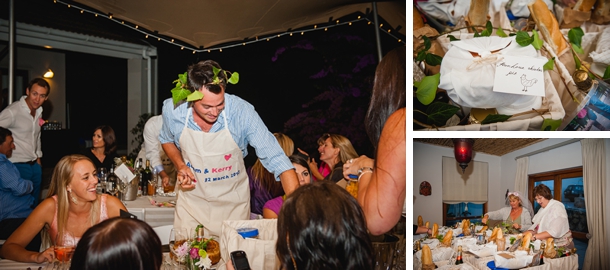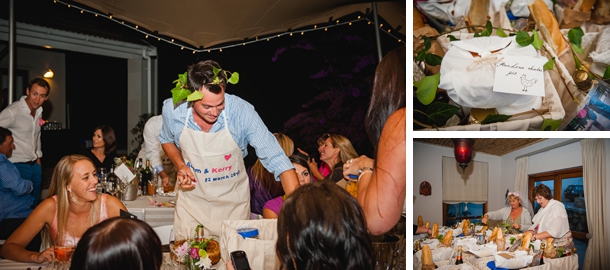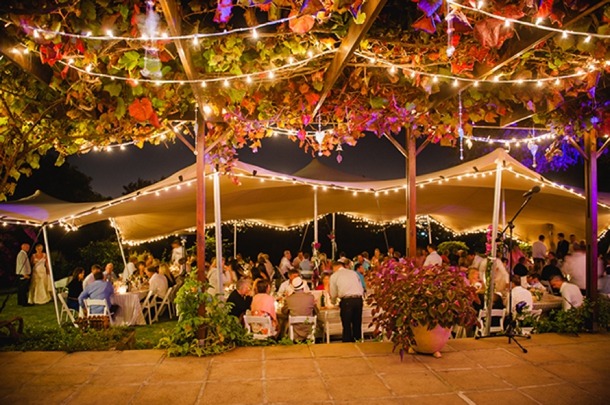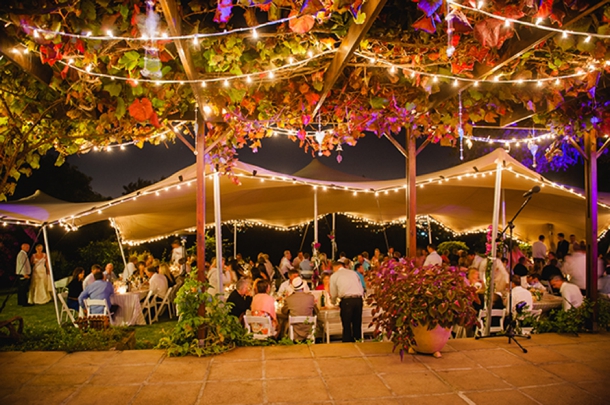 Thank you so much for sharing your big day Kerry and Adam! Always a pleasure to feature the SBB readers, and glad the blog gave you some inspiration! And an extra big thank you hug to Lauren, whose pictures always make SouthBound Bride look extra beautiful! Check out her blog for more from Kerry and Adam's big day.
SERVICE PROVIDERS
Venue: Private home | Photography: Lauren Kriedemann | Flowers: Audrey & Kay, Our Poppy Shop | Cake: Tribakery | Bride's dress: Elbeth Gillis | Hair & makeup: Robyne Cowling & Amanda Messham | DJ: DJ Tom