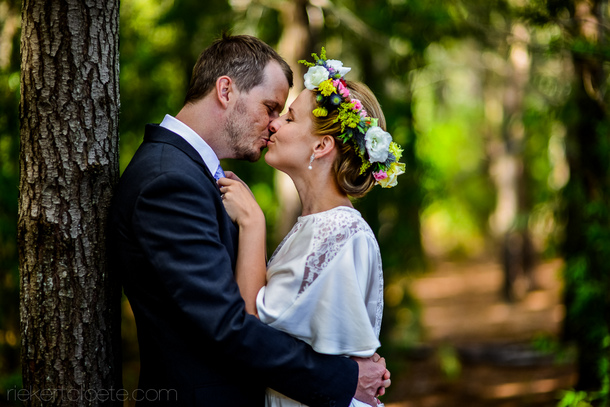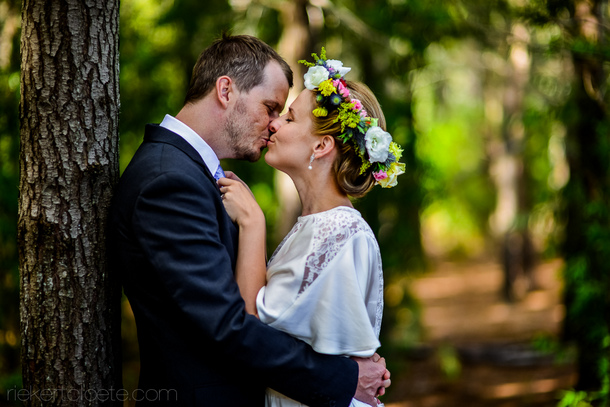 Back in the day when my mom and dad got married, there was none of this whole weekend, hundreds of people at your wedding thing going on. They had a morning wedding and a brunch in my grandparents' garden. Me, I was a little girl when Princess Diana got married, and from then on, big weddings were the THING. So when I heard about my folks' wedding, at first I just thought shame*. But I've got to tell you, as I've done this wedding blogging thing over the years, I've found a certain appeal in those intimate backyard/garden weddings. Something incredibly charming about celebrating this huge, momentous thing and then sitting down around a table small enough to talk to everyone there. How wonderful must that feel? Today's couple opted for just this kind of wedding – in fact, it might be the most intimate wedding I've ever featured at just fourteen people including the bride and groom. But it is full of heart, and colour, and family and love. Not to mention all things bright and boho, and the most incredible vintagey dress. I adore every one of Riekert Cloete's gorgeous photos, which really bring Lise and Gary's big day to life. Oh, and their how-they-met story? Total Hollywood!
(*In the South African sense, which is sort of like 'bless' for you Brits who may be reading, rather than actual shame, which would be a bit of an overreaction, right?)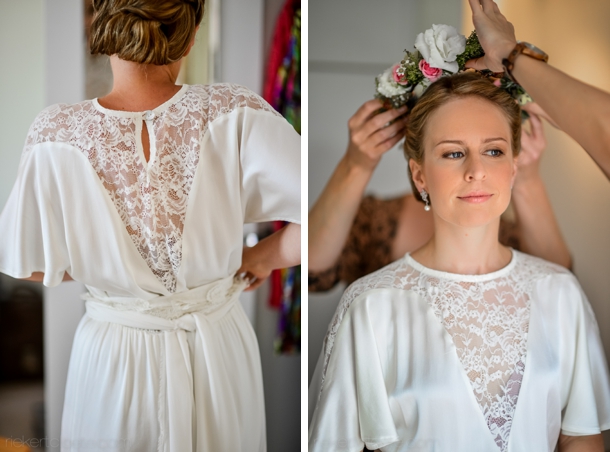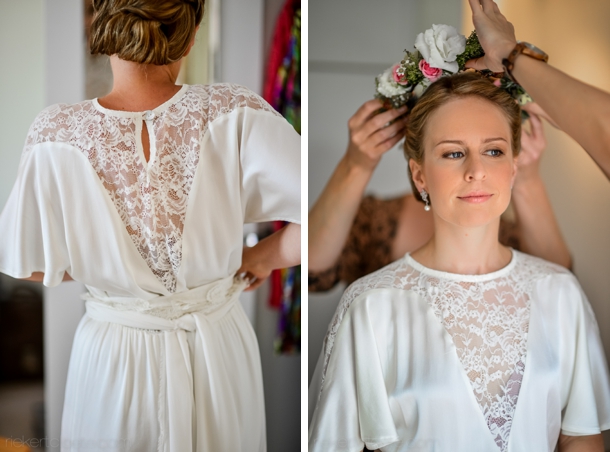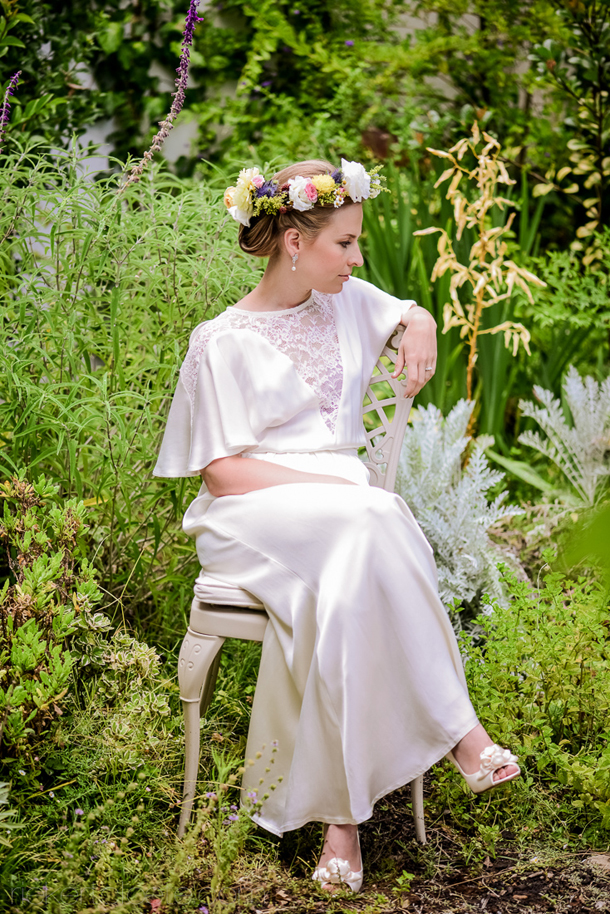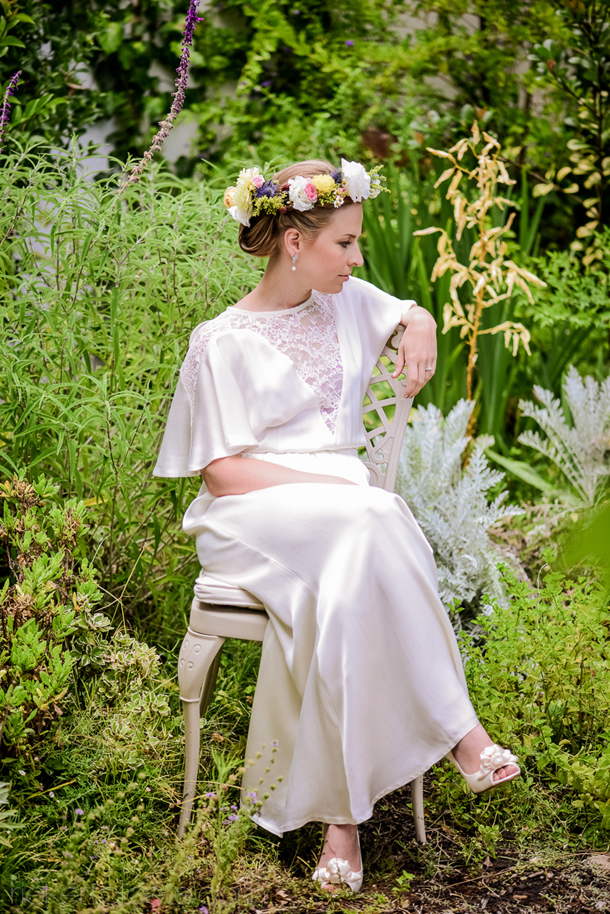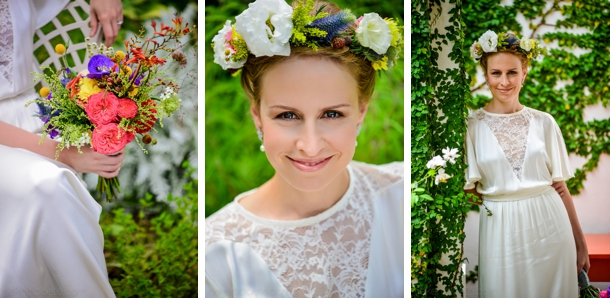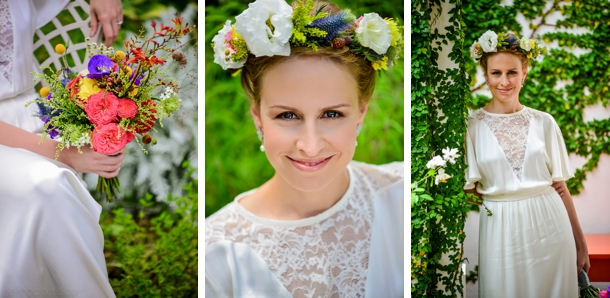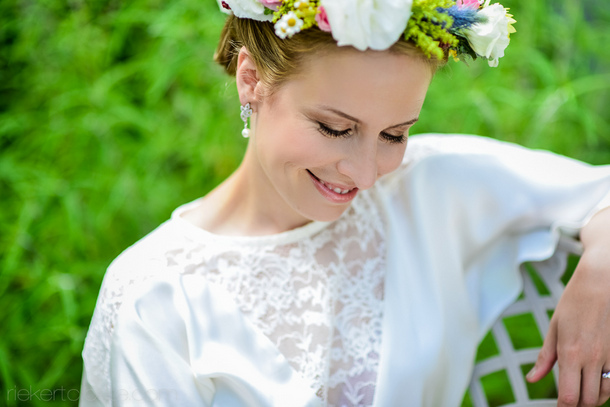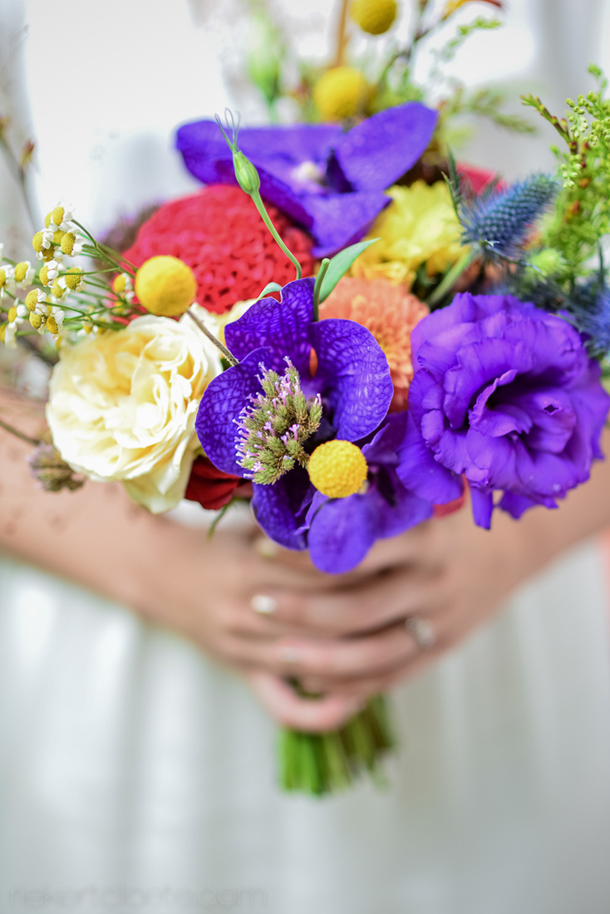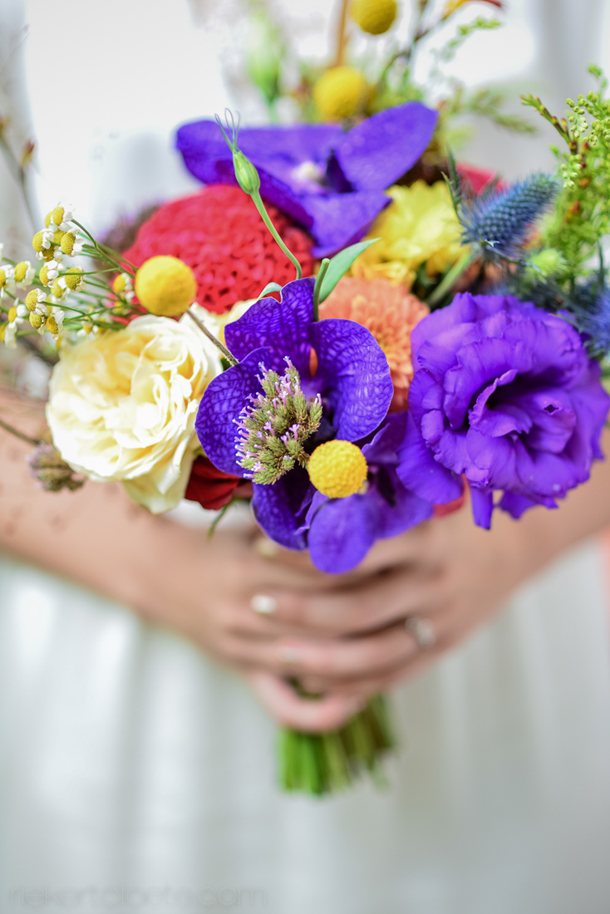 Love Story
We are both litigation lawyers, and we met when we had a case against each other!
The Proposal
Gary surprised me by taking me away for the weekend to the most wonderful hotel by the sea. I knew we were going away but I did not know where. I kind of suspected the reason as well, so I was really very excited in the car, wondering where we are going! He proposed the moment we got there, and then we enjoyed the rest of the weekend by having high tea and going to the spa. It was so lovely.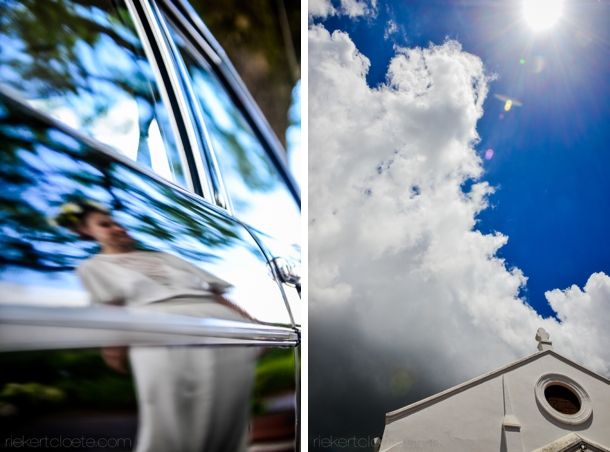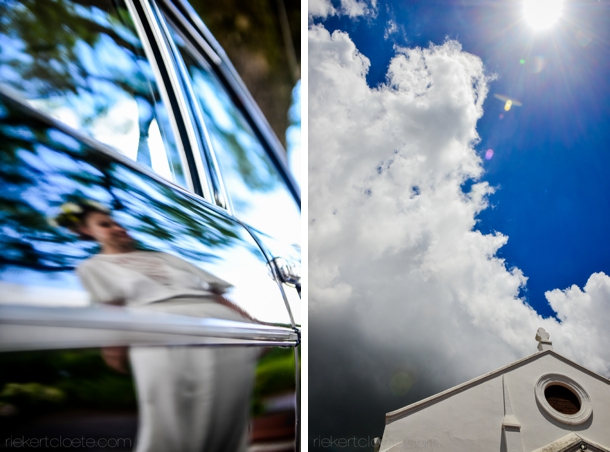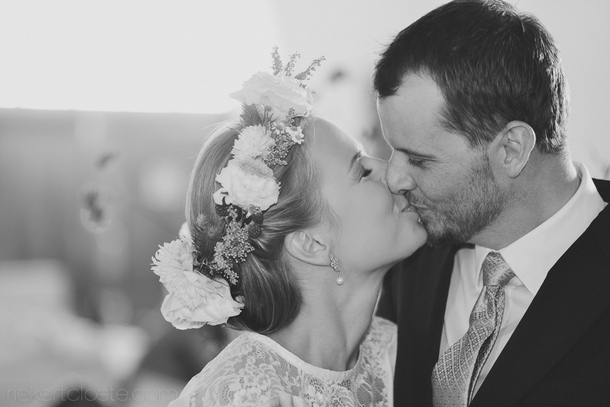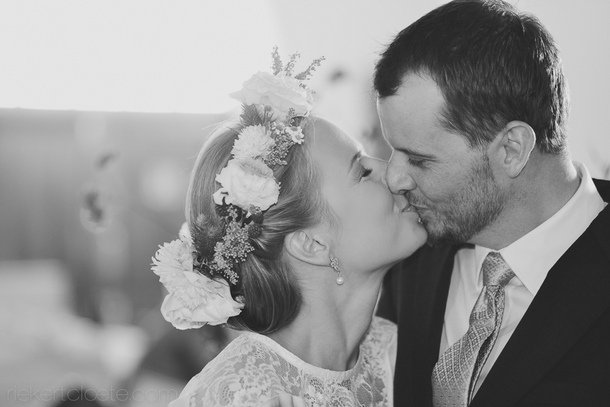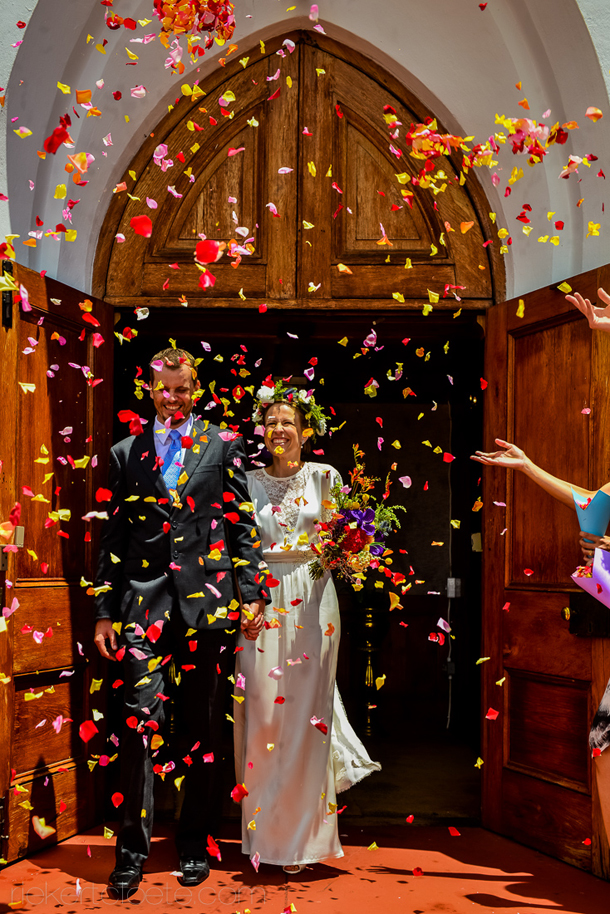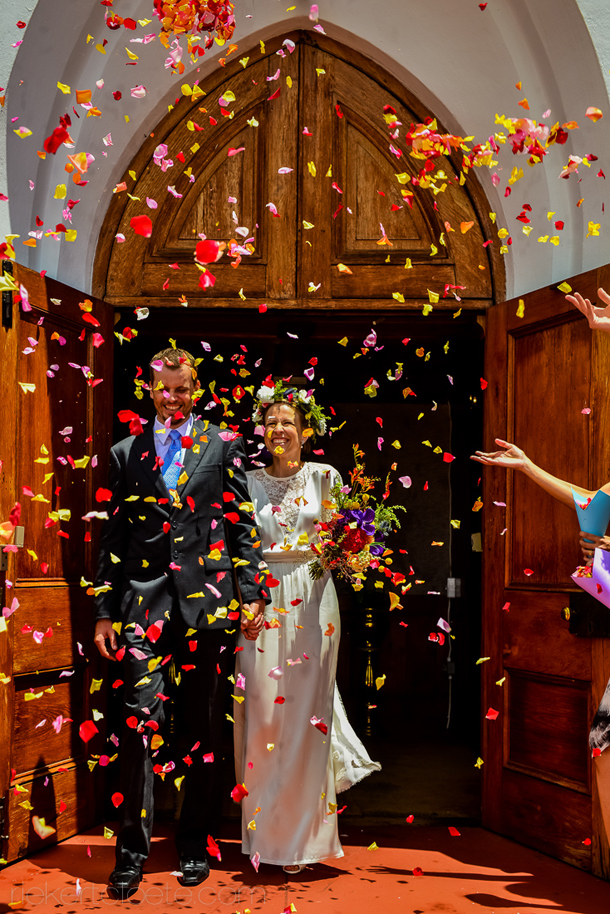 The Venue
We wanted a very small wedding – only close family – so my parents' little garden with its fountain and vine roses were ideal for the reception. We got married beforehand at Home Affairs, but wanted to have a ceremony in church. The beautiful Pniel Congregational church, tucked against the imposing background of the mountains, was perfect.
Wedding Style
We wanted something light, beautiful and small. I was inspired by those countryside Italian family weddings you see in the movies, where they all gather at a table under the trees and have delicious food. We did not have a specific colour palette, we went for colourful and festive.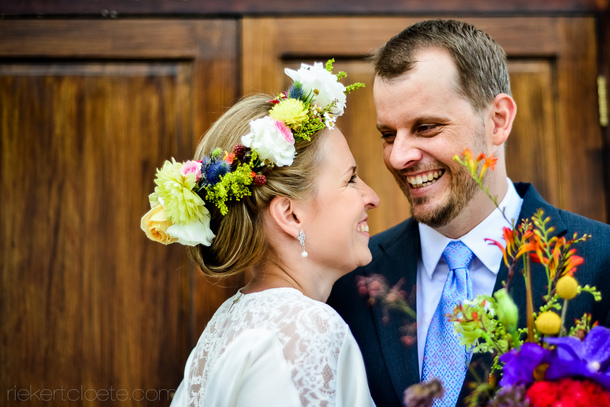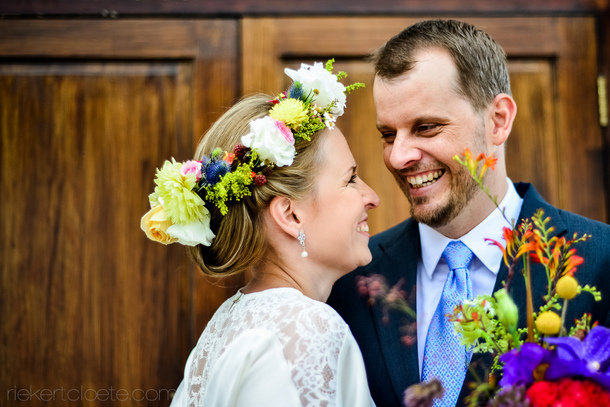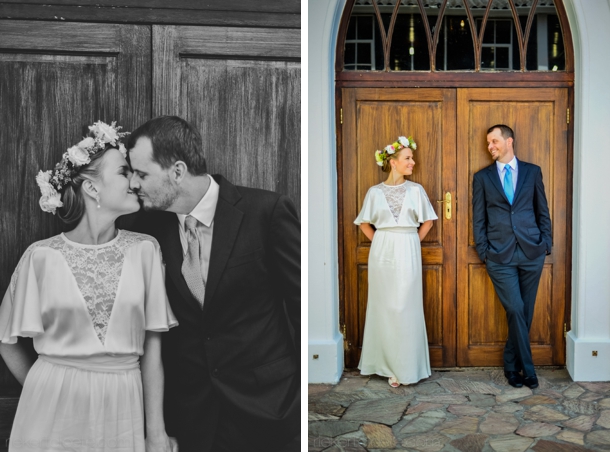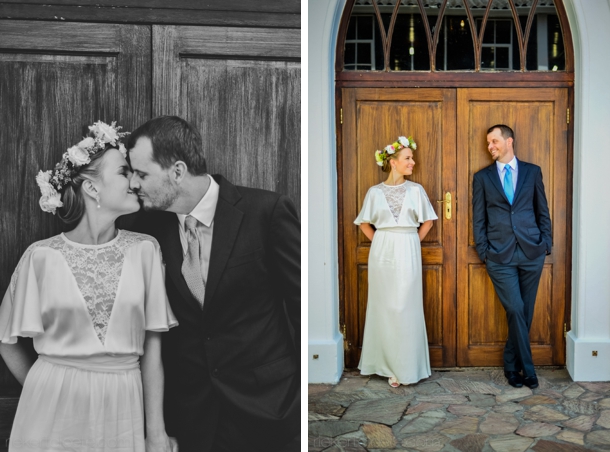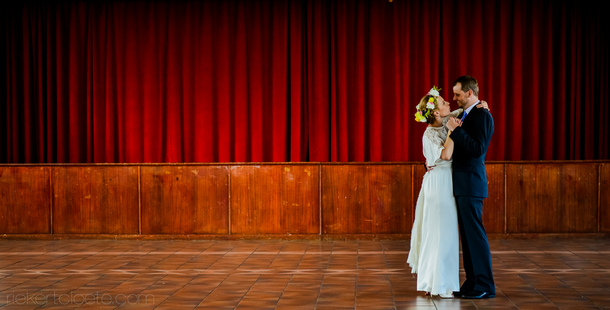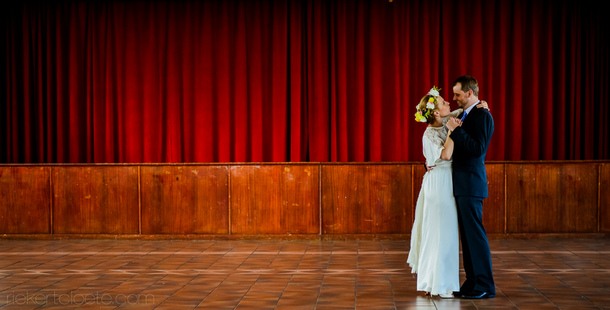 Wedding Details
The most important aspect of the wedding for us was that it must be very small, only family. Gary's whole family lives in England, and my brother lives in New York, so we see them very infrequently. We just wanted to spend as much time with these family members as we could. We also wanted to keep some traditional elements, such as the flower crown, which is quite a medieval German tradition. This was special for me as we used to live in Germany when I was a child. But we wanted to break away from some of the norms – for example, because my dad was doing the meditation in church, my mom walked me down the aisle, and my brother drove our wedding car. I am a huge fan of a high tea so we decided to have a high tea after the ceremony, and in the evening we had a sit-down dinner in the garden.
DIY Elements
The reception was at my parents' house, so the DIY was getting the house and garden ready. My mom especially took a lot of trouble with the garden months in advance. I made the napkins, and embroidered each person's name on theirs with a different colour. I made some containers for the rose petals we used as confetti. I drew a welcome picture with crayon on a blackboard which Gary made himself. I made the playlist myself, which I must say was the best wedding playlist ever! :) My mom made her delicious trifle as dessert. We also used many family heirlooms, such as my great-grandmother's teacups and plate set.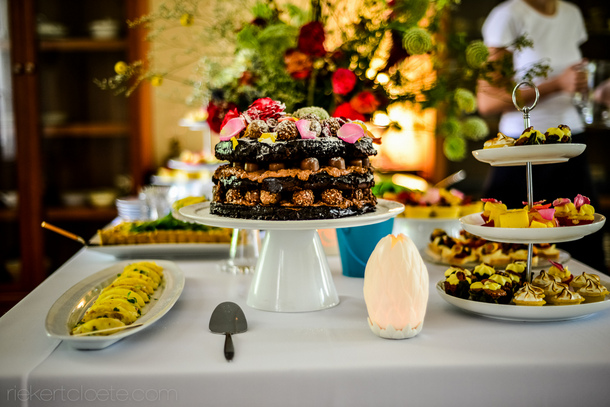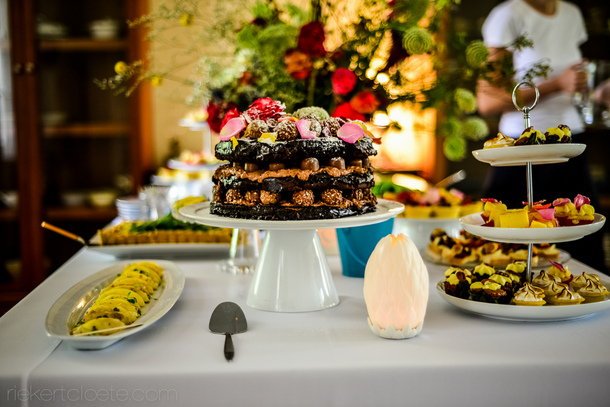 The Flowers
Flowers in the Foyer brought us the most beautiful flowers, in different colours, very festive. I had a bouquet and also a flower crown, which they were very enthusiastic about and made exactly as I described.
The Dress
I wanted something 'off the shelf' and googled 'high street wedding dresses'. I saw an article which directed me to Minna's website. She is a Finnish-born, London-based designer, and her dresses are totally me. They have the most wonderful names. At first I had trouble deciding which dress, but when I saw the Jada dress I knew that was it. I immediately recognised it, as I had seen it before in a bridal magazine, but then didn't even read the details because I assumed it would be unaffordable. I also got the Jess dress for our Home Affairs ceremony. I can highly recommend her for a very special, vintage-style dress which does not cost the earth. She gave me a discount because our South African summer is their winter. My friends, mom and even my grandmother (who really loves clothes and is an accomplished seamstress) were ogling the Minna website for weeks, and I admit I still often go on there just because it is so beautiful.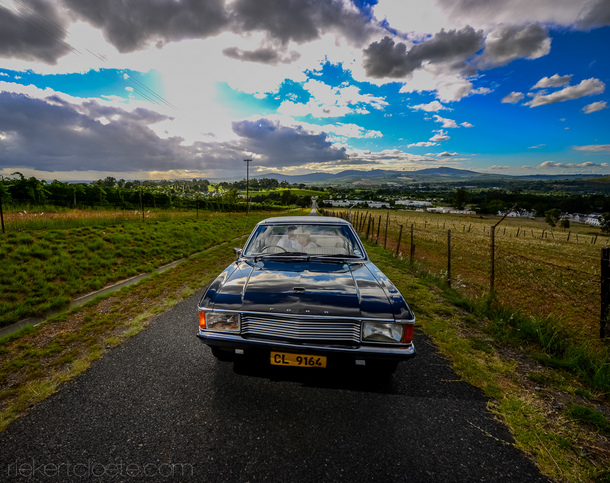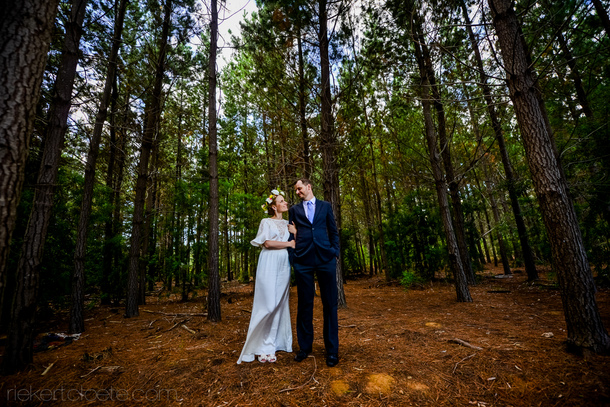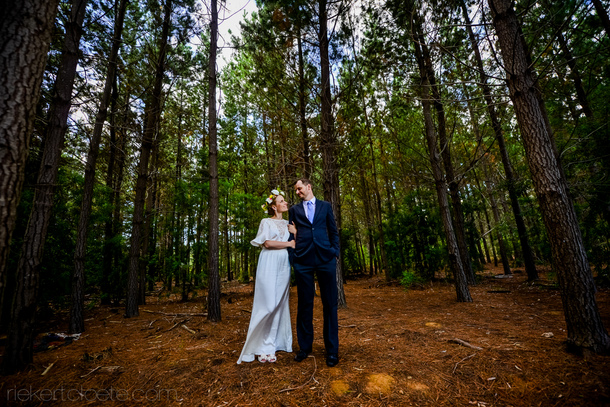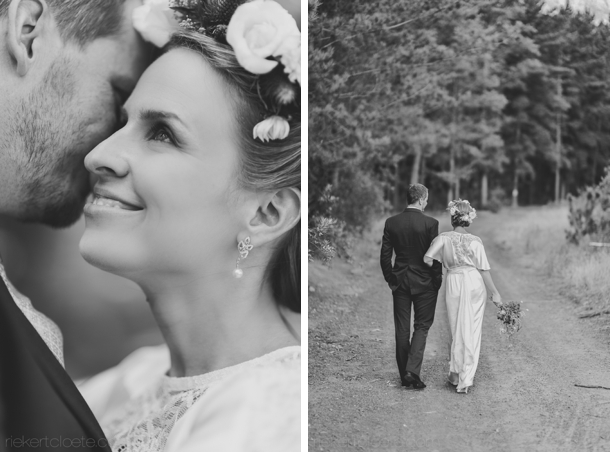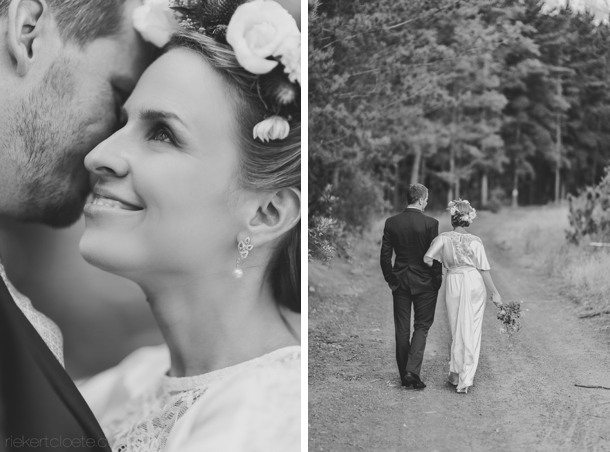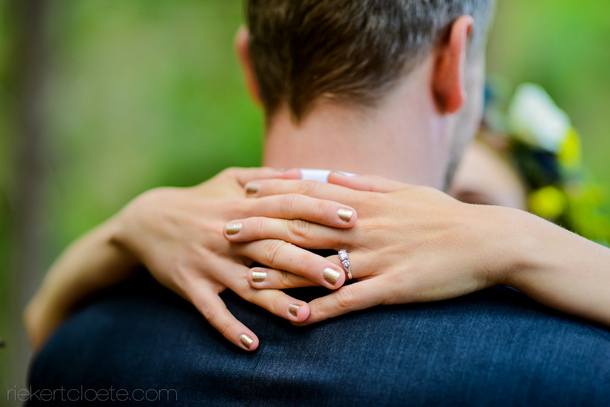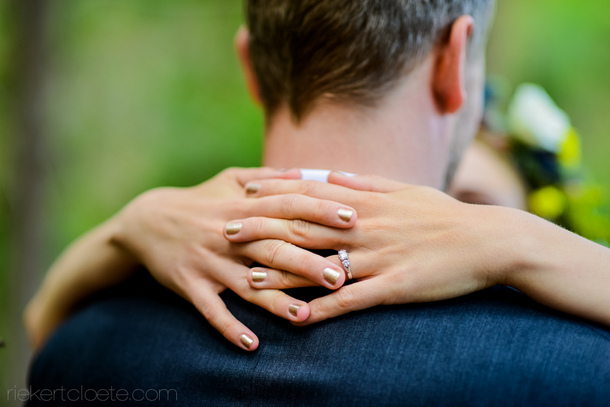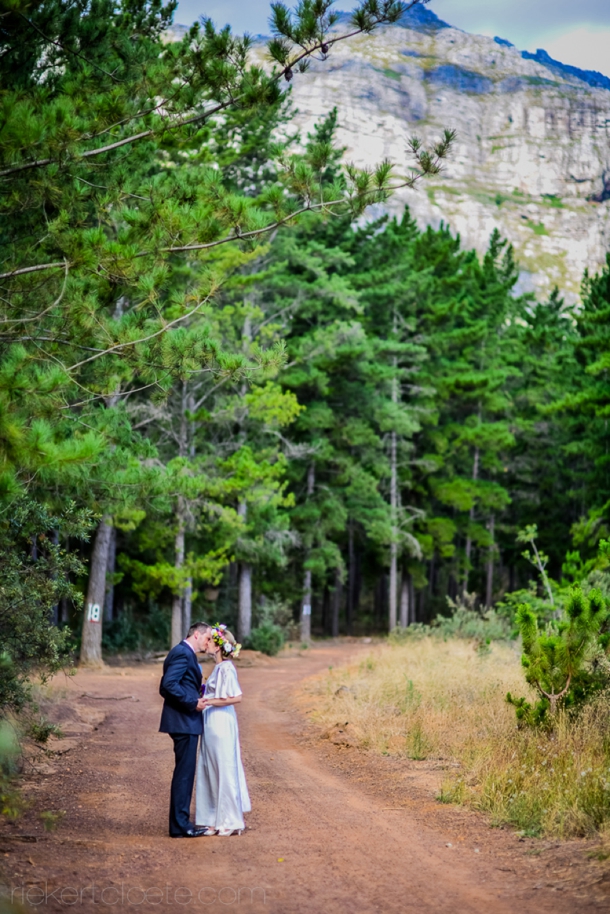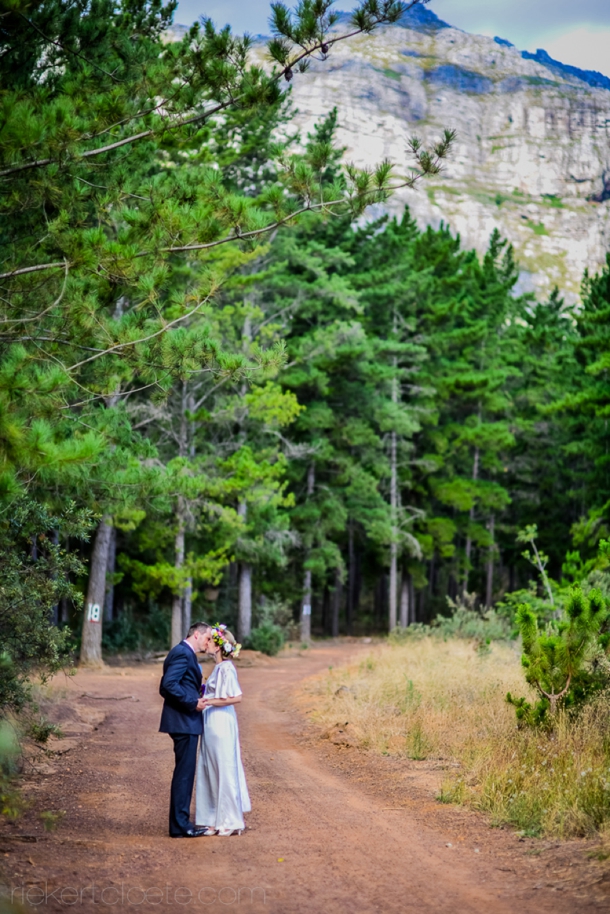 Memorable Moments
The whole day was memorable! It was just perfect from beginning to end. It was incredibly special to have all our family there, and with such beauty all around, the flowers, the dress, the food…
Proudly South African Details
Gary's parents now live in England but lived in SA for years. Gary's sister's fiancé is from New Zealand, and my brother's wife is from the US. So we wanted to treat them with some delicious South African celebration dishes. The caterer, Anita from Oemf in Stellenbosch, who was absolutely beyond excellent, I literally cannot describe how amazing the food was, and the service – made us the most wonderful samosas for starters, the most exquisite fillet steak and chicken pie for mains, and some malva pudding for dessert. My mom's trifle was also a huge hit.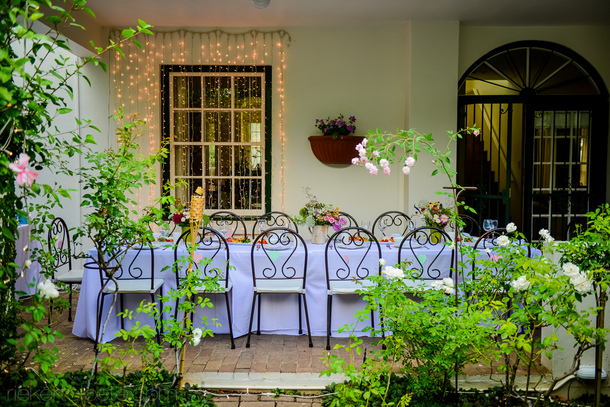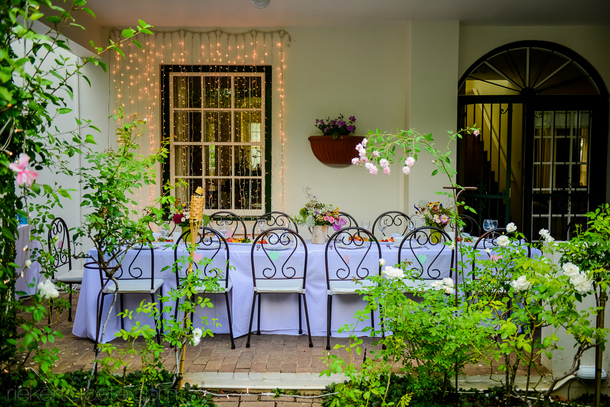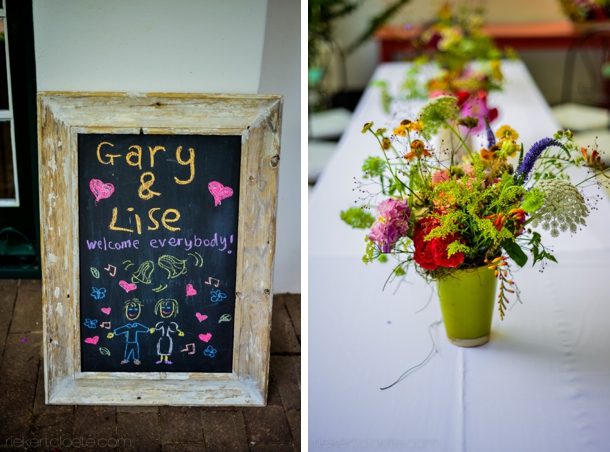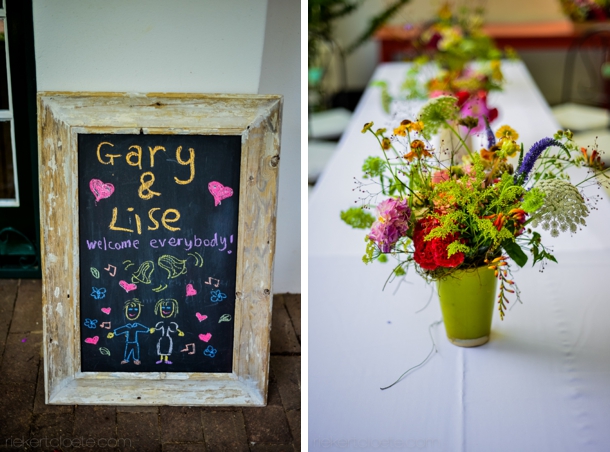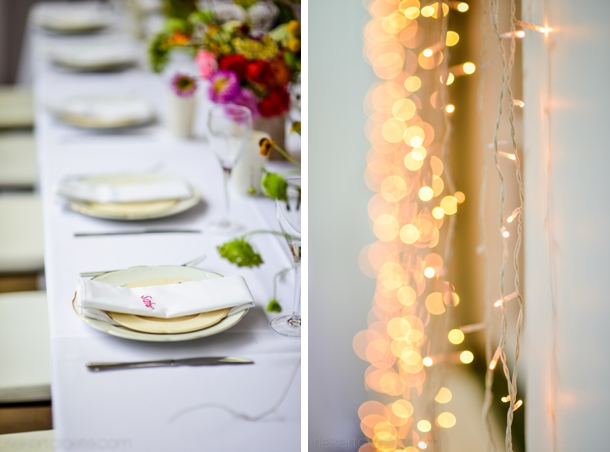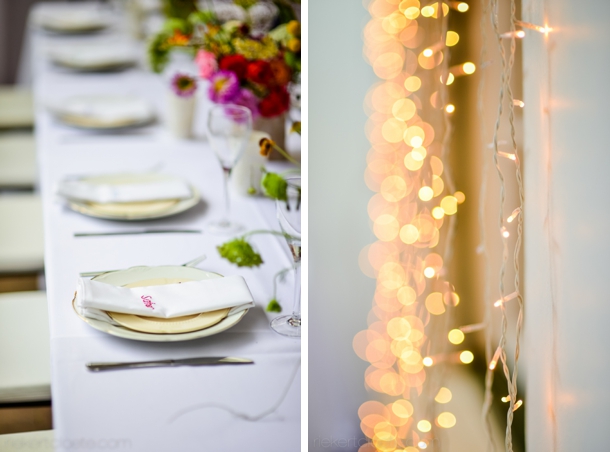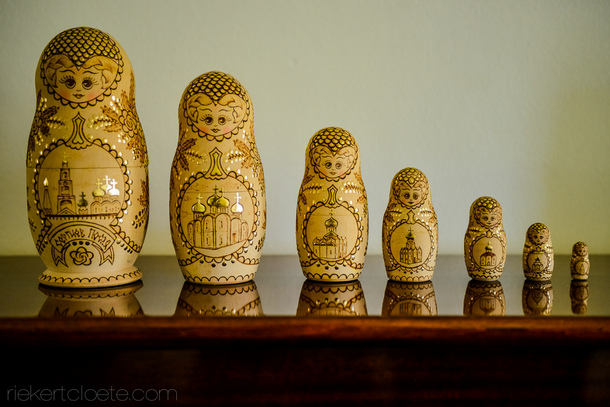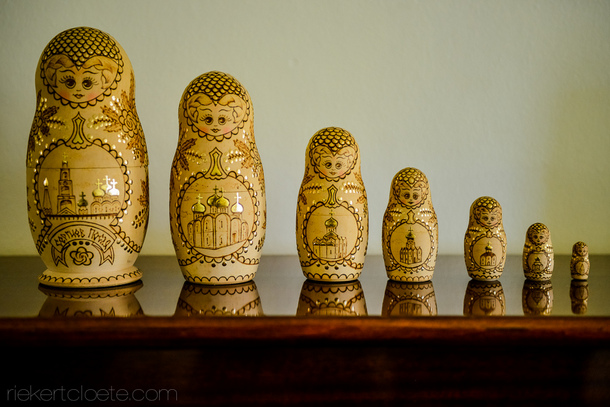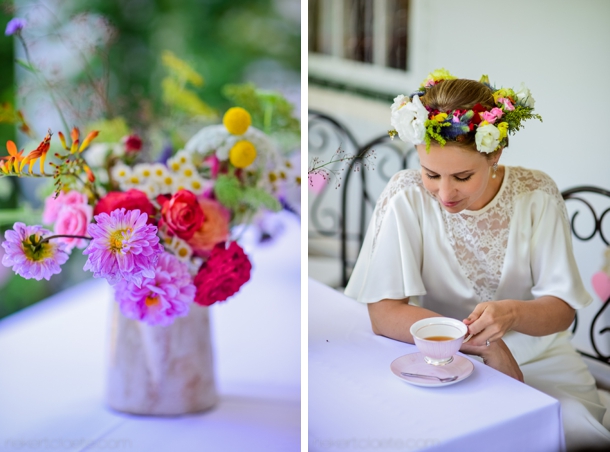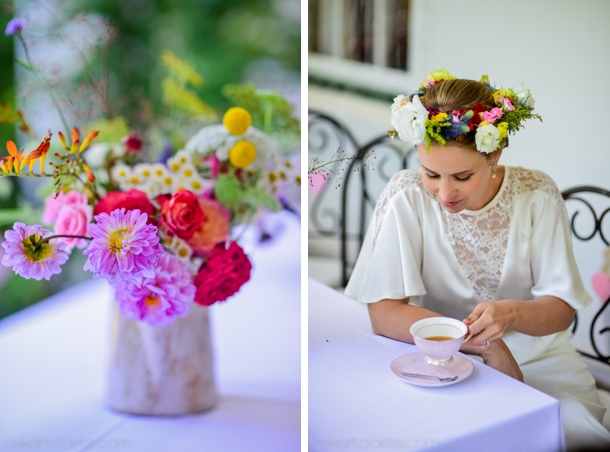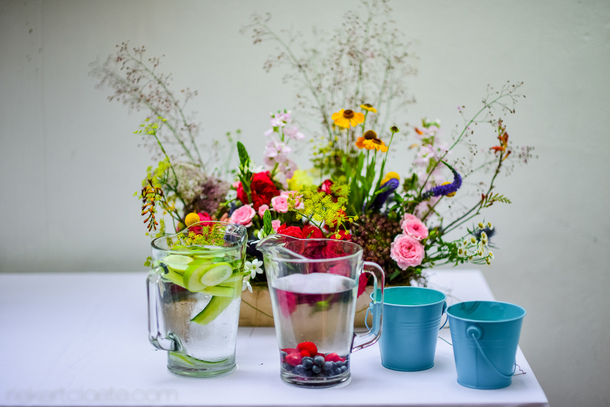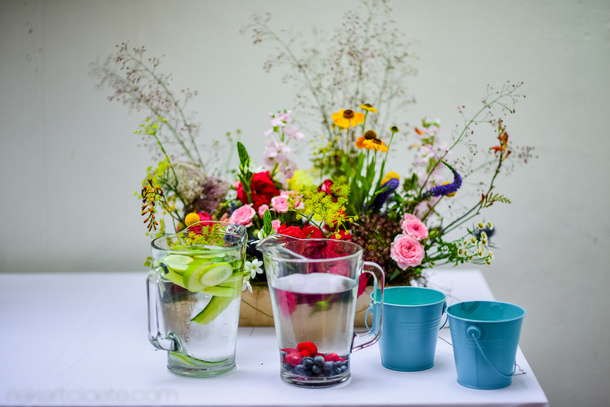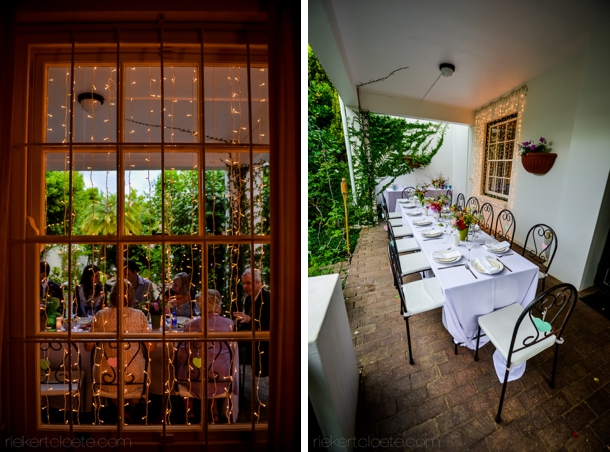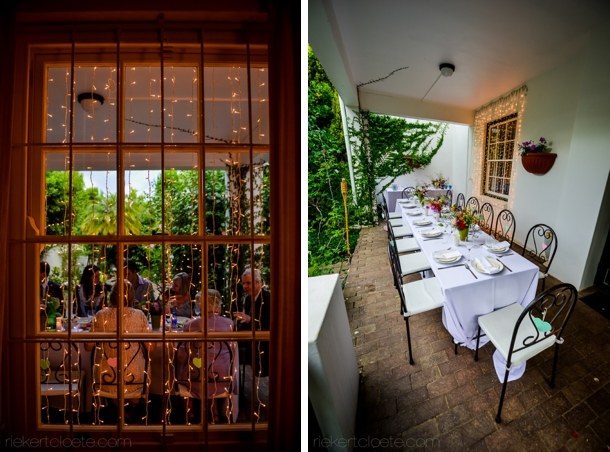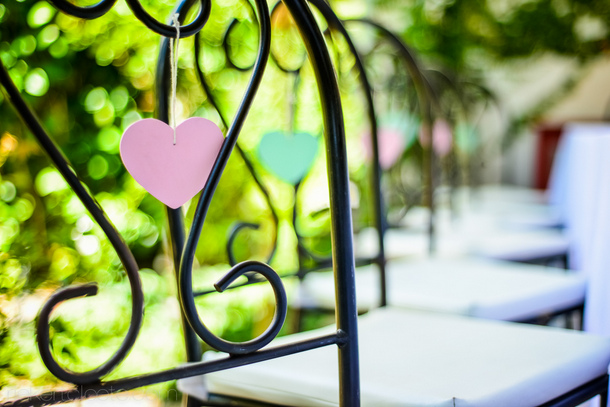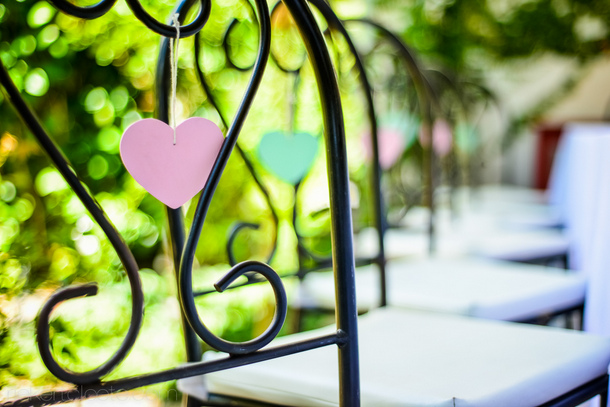 The Honeymoon
We left for Sweden a week after our wedding. Gary is studying here. It's a bit of an unusual honeymoon, but it is wonderful and we are having a fantastic and adventurous first year of our marriage. (I hope to one day, when we are not on a student budget anymore, go on honeymoon to a beach paradise, but in the meanwhile I will dream about it which is just as good!)
Advice for Future Brides & Grooms
Don't just do the things you think should be done at a wedding. Look at all the elements and decide if they are really for you, and then add and take away according to your individual taste. Everything goes. I thought my friends would be upset because we were not inviting them (we only had 14 people at the wedding, ourselves included!). But everyone understood and some married ones even said they wished they had done it that way themselves!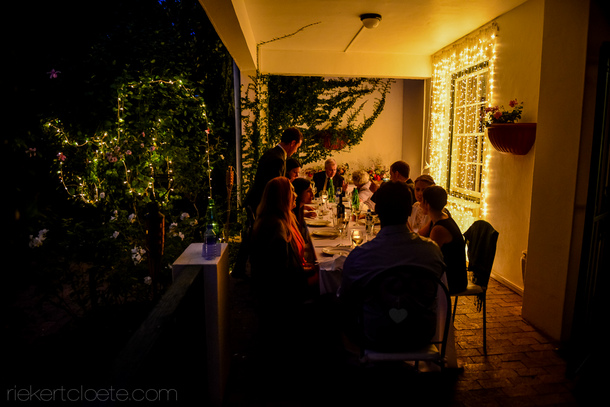 You can see more from this wedding on Riekert Cloete's blog.
SERVICE PROVIDERS
Venue: Private residence | Catering & cake: Oemf Eethuis | Photography: Riekert Cloete | Flowers, décor & flower crown: Flowers in the Foyer | Ceremony venue: Pniel Congregational Church | Bride's dress: Jada dress by Minna | Makeup: Marni Bezuidenhout | Hair: Mia van Aarde (arranged through Marni) | Hiring: Ten of Cups