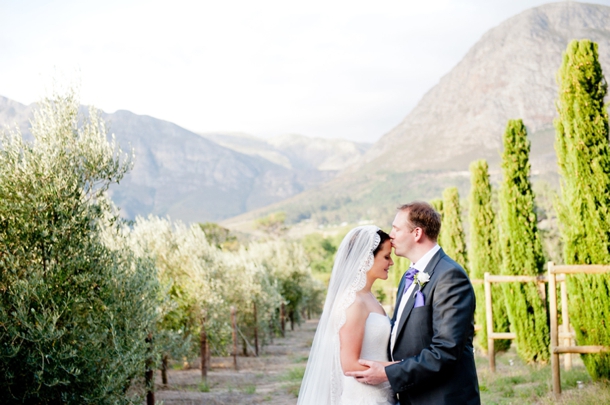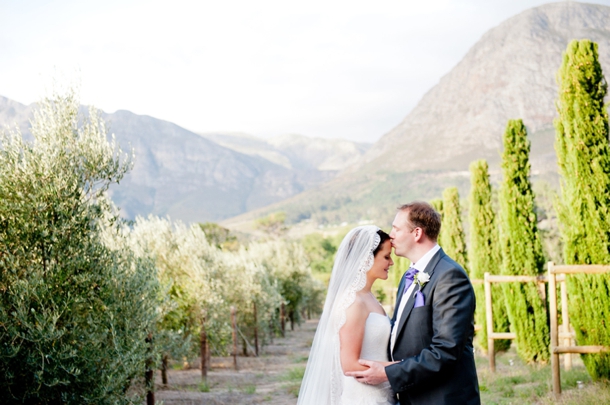 It's such a pleasure to me to be able to share the stories of so many brides and grooms here on SBB. But it's even more of a pleasure when I get to share the love story of someone I know, and that's what I get to do today! Natalie is a fellow Minervianer (which for the non-Stellenbosch crowd means we were in the same res at uni). She's the loveliest person, and very beautiful, and I always knew some dashing man would sweep her off her feet. It turned out to be one of those stories where Nats fell in love with her best friend (love those, right?!) – I finally got a chance to spend some time with the couple here in London recently and they are ADORABLE. What I love most about their wedding day is that you can see the sheer joy radiating from both of their faces, and in fact this is the first thing Cheryl McEwan, their fab photographer, said to me afterwards, that the love on their big day was so tangible. This is what it's all about, people! Well, that and a lovely in lavender intimate French-style reception at La Petite Dauphine and a bride in a romantic Suzanne Neville dress… but mostly the love. ;) Don't miss Nats' goosebumpworthy description of how they met and got together!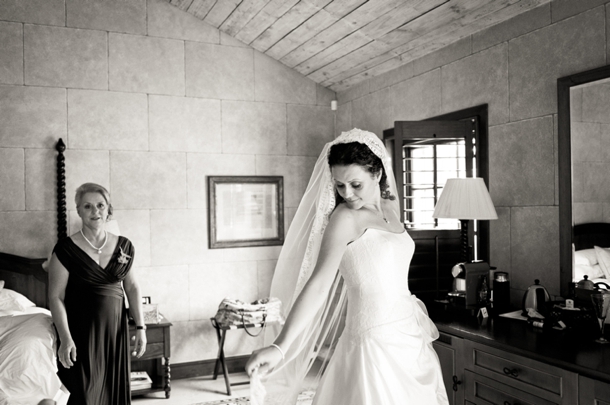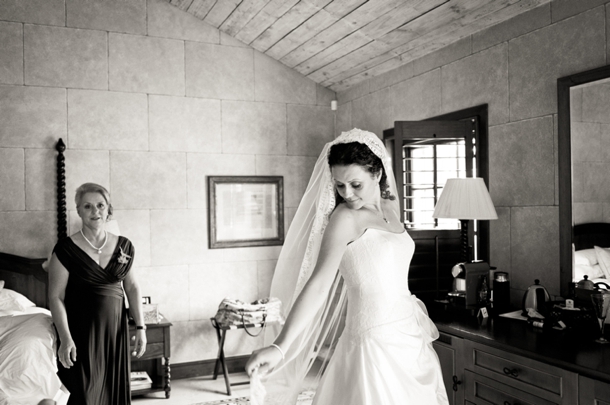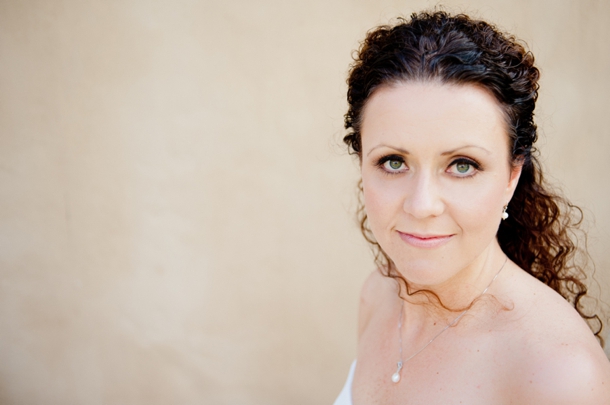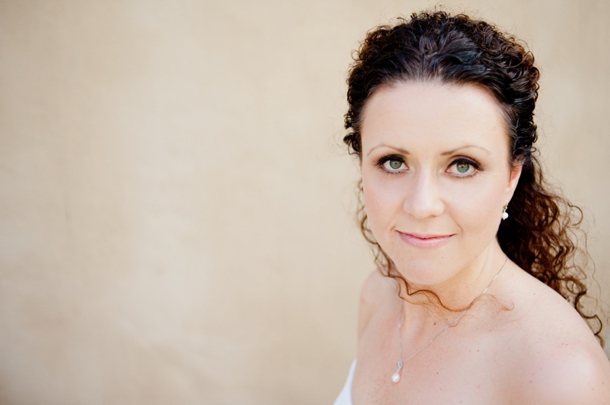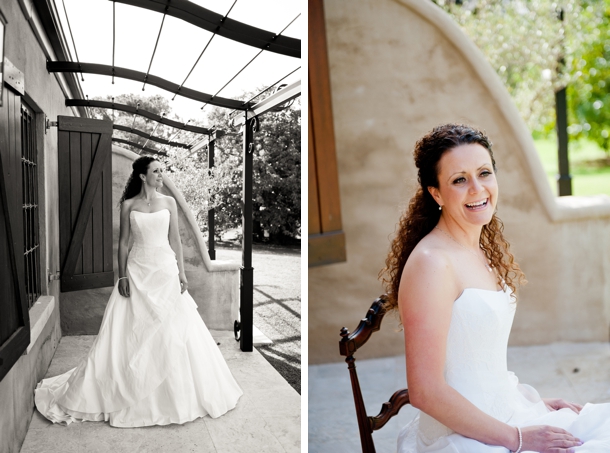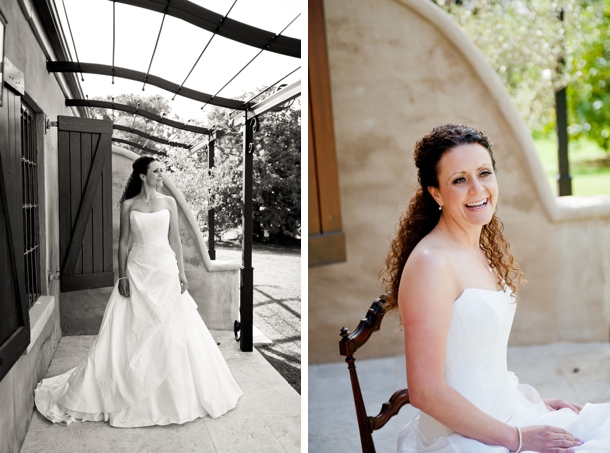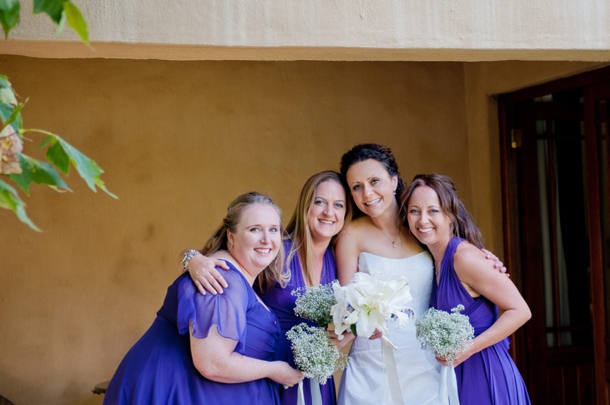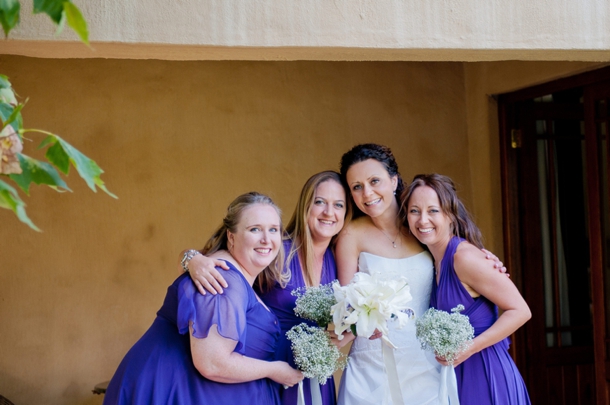 In Natalie's own words…
I had decided to move to the UK, taking a chance to experience more in life. By complete chance I ended up next to a mutual friend on the flight. She insisted I meet this guy she'd met at a friend's wedding, and it turned to be Alex. But the story isn't that quick or simple! Alex emailed and after a few exchanges – which had already touched on the serious and light-hearted – I joined him at a birthday party in London. All I'll say is that the night was quite a night, with our first introduction involving me witnessing him pole dancing in front of a club – there was nothing else to do but spend more time with him, just to find out how someone with such a boring IT job could be that much of a lunatic! When we both look back, we know there was attraction there from the first few times we met up and moments where something should or could have happened between us, but there were complications in both of our lives that acted as a barrier. We never realised until later how much of a blessing this was – it meant we built the closest of friendships, but always sharing something more at the same time. Cheesy maybe – but fate had introduced us, and fate was keeping us apart until fate was ready.
It took three years from that first meeting before everything changed in a whirlwind few days of emotion. Alex will always say that I was the brave one, and I won't disagree. The moment we realised we had fallen in love with one another was something of a surprise – maybe more a surprise we hadn't acknowledged it sooner. There was a fork in the road, and we took the path that leads to the rest of our lives being shared. It was a brave step to admit our feelings – after all, our best friendship was on the line. Once the curtains had been pulled though, it was the most wonderful, comforting and amazing feeling knowing we were in love with the person we most respected in the world, and that we were going to spend our lives together and share our journey forever.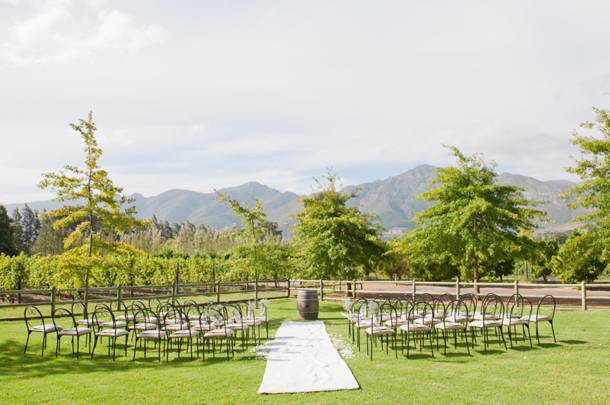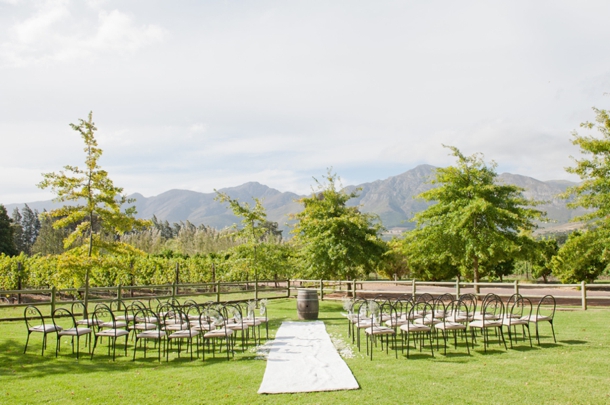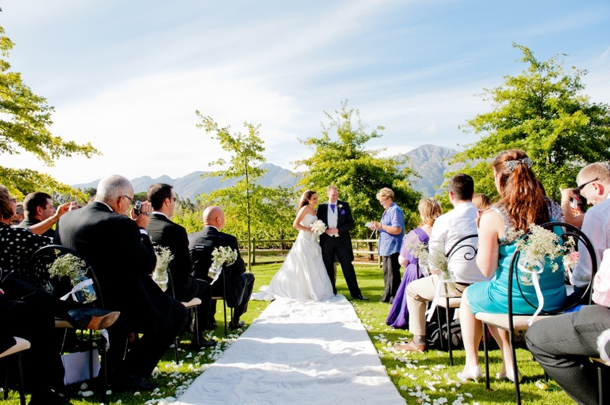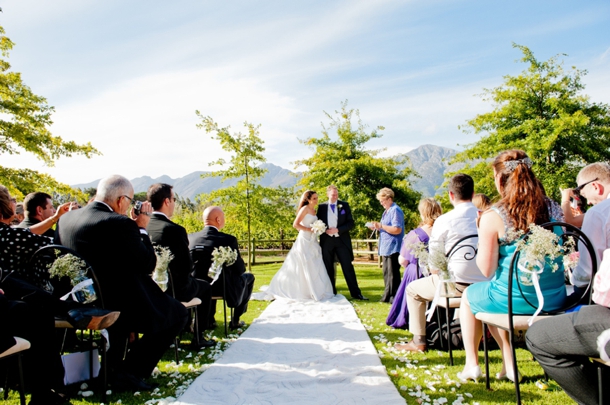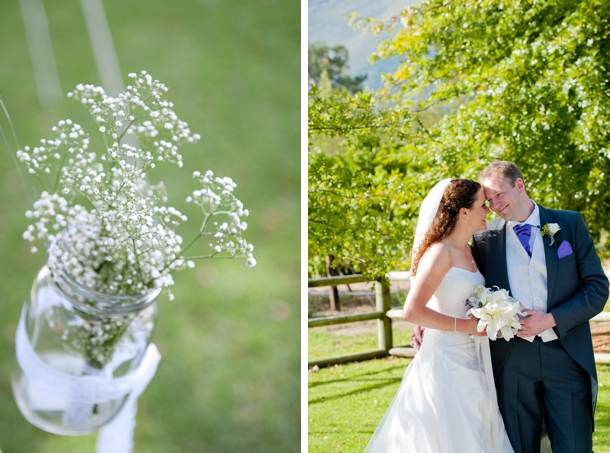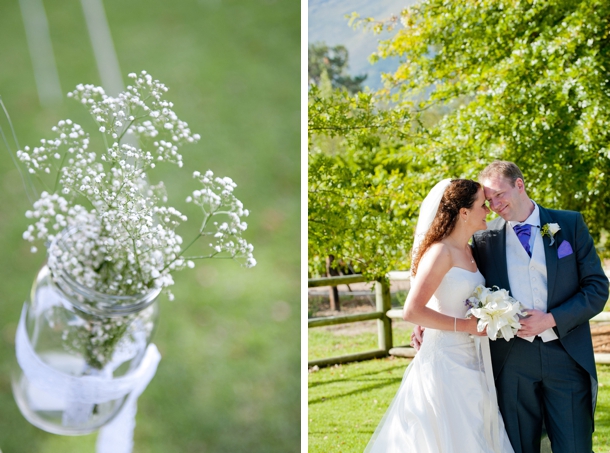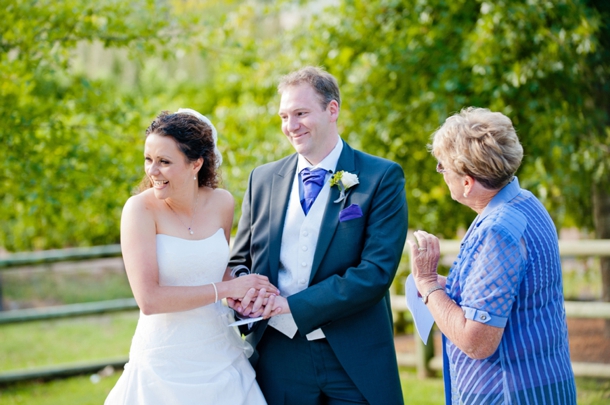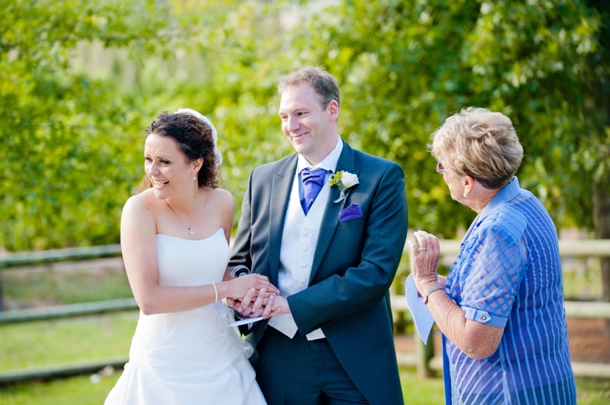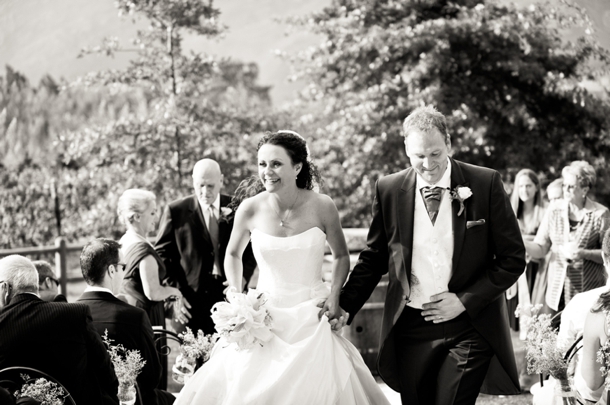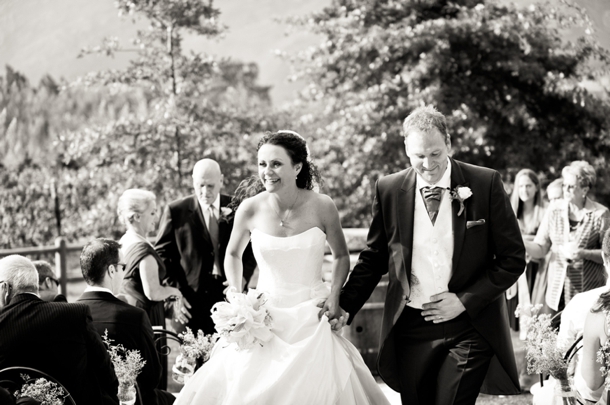 The proposal was as bland a moment as he could find – it was the only way he could have surprised me. One day he was working from home. It was a warm evening, so he suggested when I got back that we go and sit by the river near our home. At a private spot, we sat and chatted for a while, before he suggested we go in and make dinner. I got up and started picking up the empty bottle of wine before turning round to find him still down on one knee. There were tears of course. I was so caught off guard that I completely lost his words within the swirl of emotion in my mind … having repeated them twice he eventually had to write them down for me!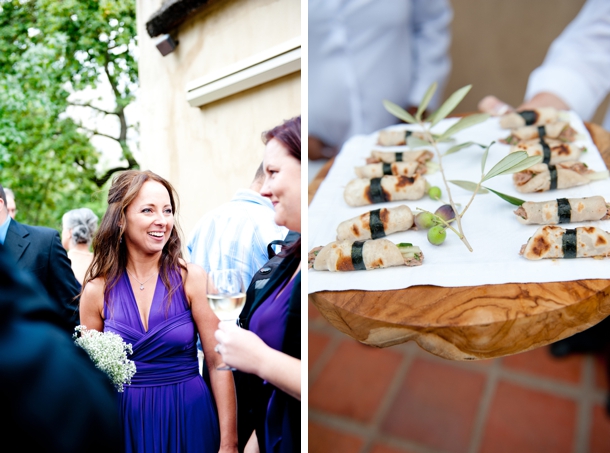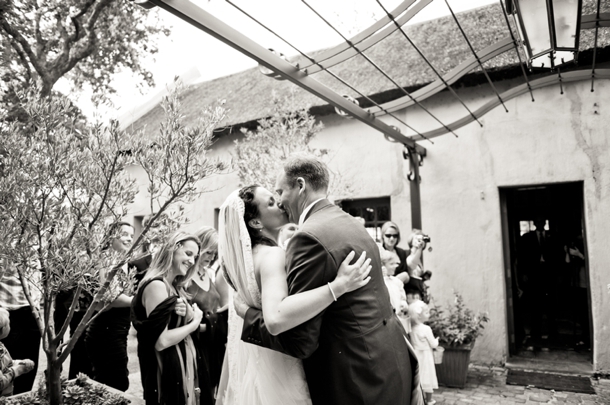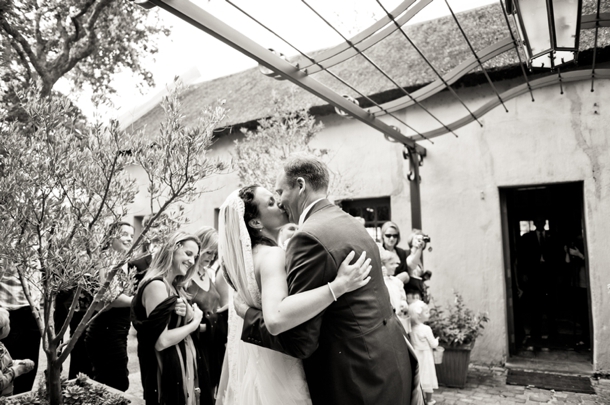 We wanted a venue which catered for small intimate weddings, was relaxed but elegant and upmarket, served amazing food and the views had to be beautiful (we're not always this demanding). I have always loved Franschhoek, so that was the first place we looked. La Petite Dauphine cropped up on a couple of wedding blogs and it seemed to tick every box from a practical sense. As we stay in the UK, we could not visit the venue personally, but we sent my parents on a recce and I got a text back saying 'the search is over, we have found the venue' and with that the rest of the planning could begin.
My engagement ring has some amethyst stones in the setting and so we decided that the colour of lavender/purple would be a feature. We also included corks as place-names for everyone – all taken from bottles we had shared with friends and family over dinners in the months leading up to the day. We served Boer and Brit wine, representing our Anglo-African unification!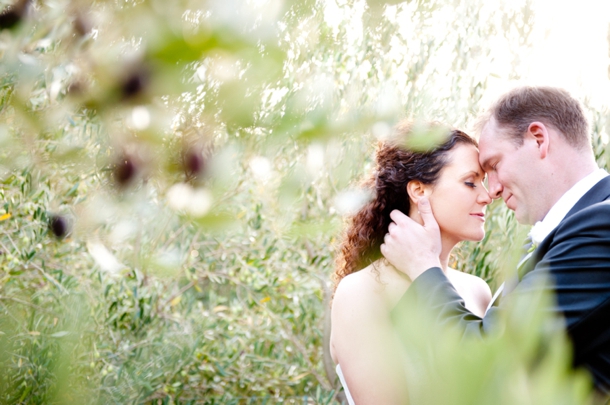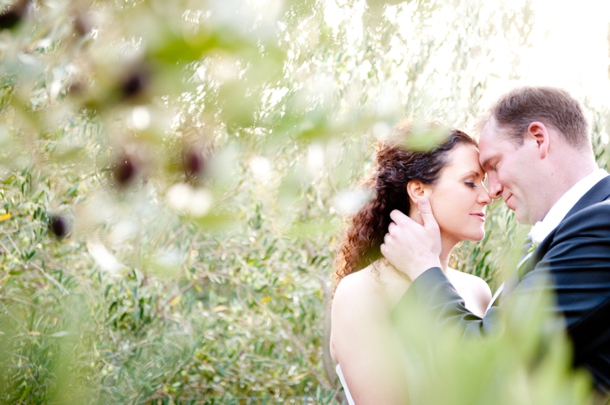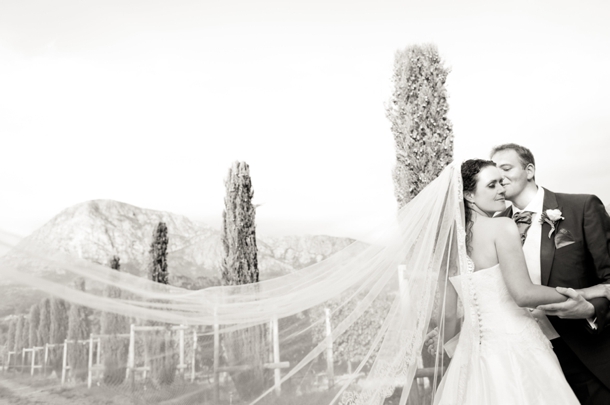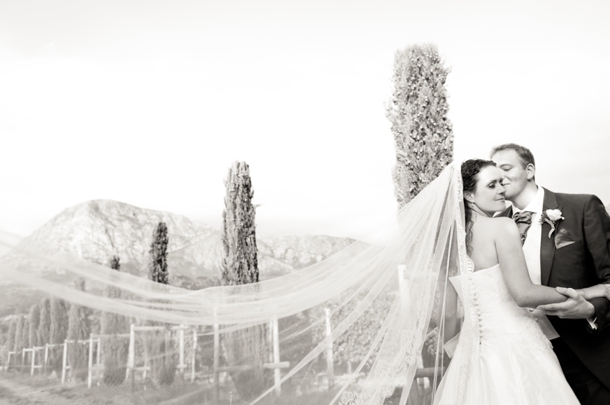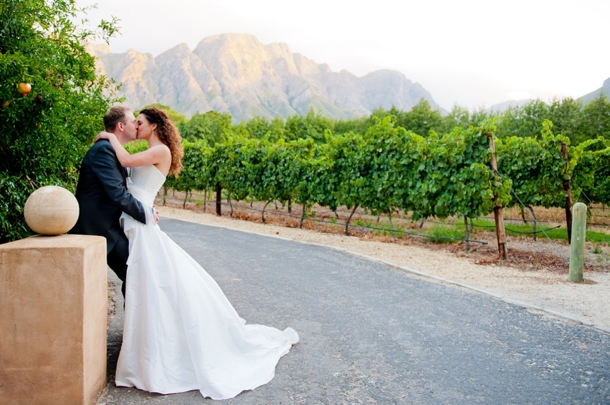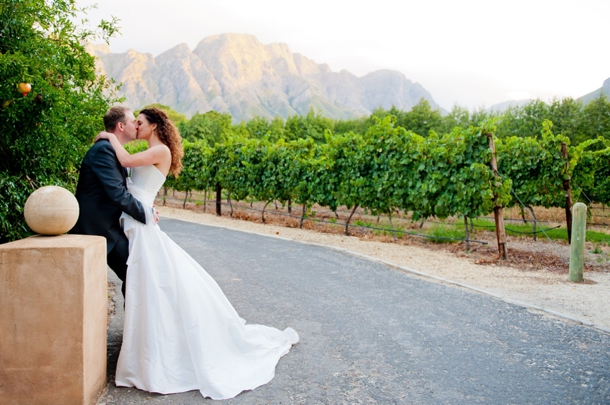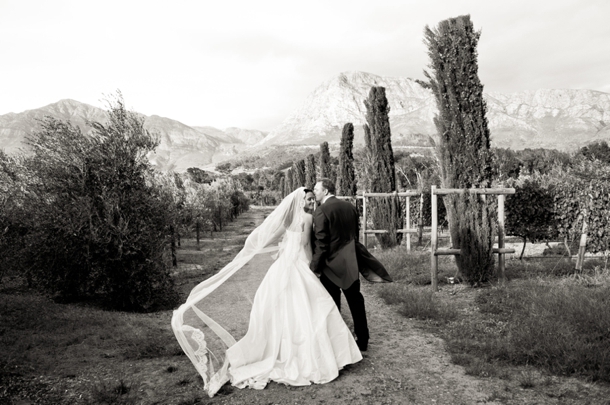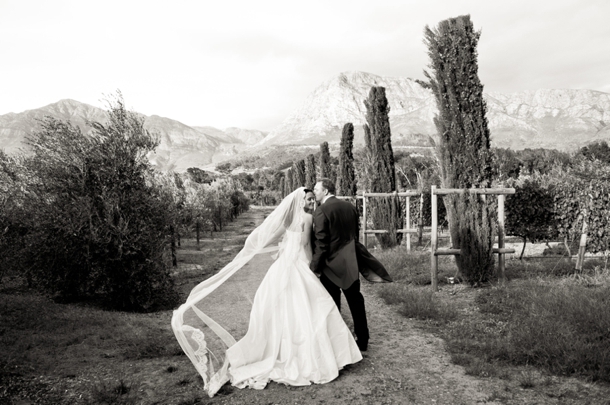 I will never forget Alex's face when I first saw him. There was so much love, adoration and happiness when he looked at me, that look will be in my memory forever. For both of us the personal vows we made to each other summed up everything the day meant to each of us. There could have been an orchestra playing and ten thousand people cheering, and we'd probably have only heard each other's words. Marriage meant slightly different things to both of us, but we shared in its symbolic and real commitment to each other. The vows really made us feel the power of the day.
We also loved sharing our moment in an intimate setting with those who were closest too us. We'd kept the guest list deliberately small, as we really wanted everyone who was there to be someone who could feel and share in our day. With a wedding overseas there are always people who cannot make it – especially when not in the school holidays – but people came down from Ireland, England, Russia, Australia and across South Africa. So many different people who had played so many parts in our lives were there and all helped make our day.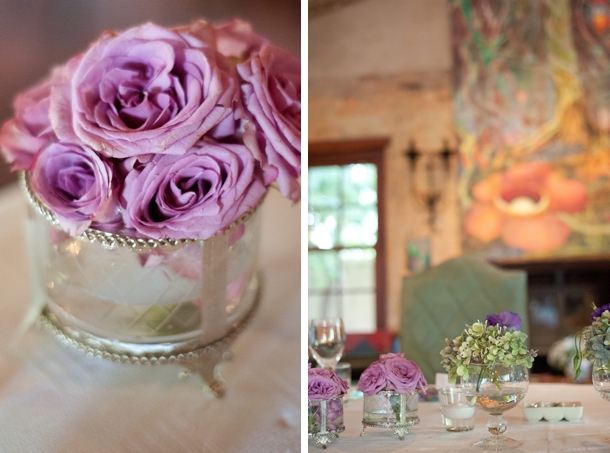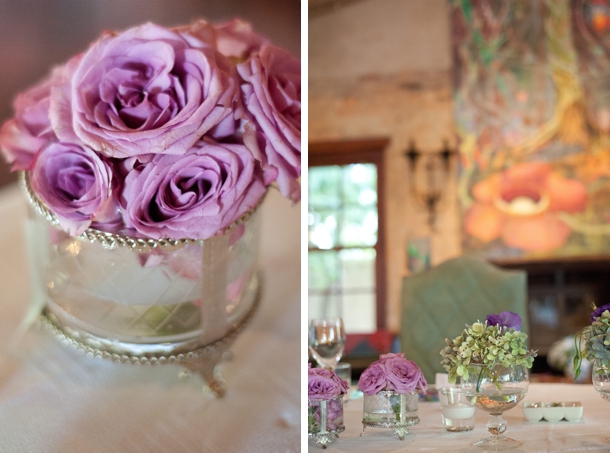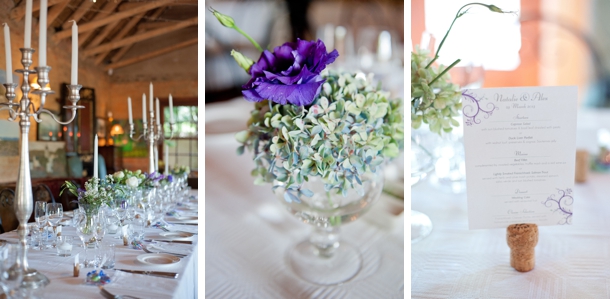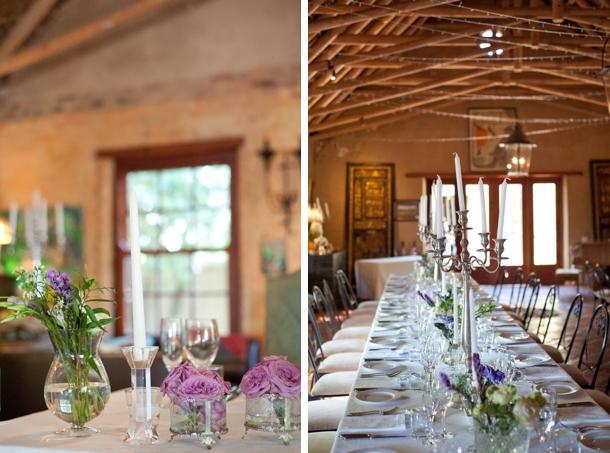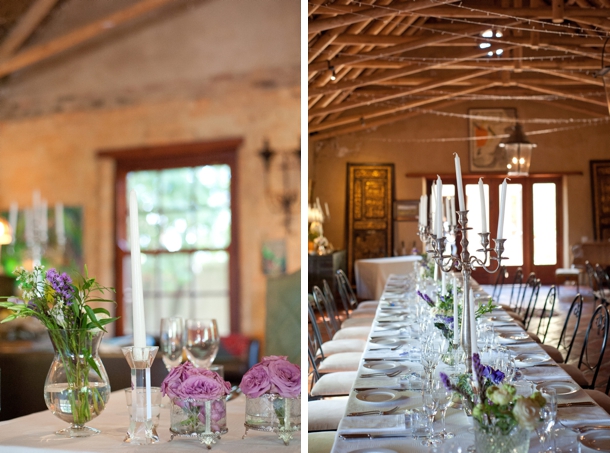 We loved the emotions that were ever present during the day – the lack of formality that meant our love and happiness bounced between bride and groom and the guests. That unashamed happiness of the day was the common factor everyone mentioned. Every moment presented a new plethora of emotions. I have never been so constantly exquisitely happy throughout a whole day. There were so many tears, smiles, laughs and they just never seemed to end. I loved every moment from the second I woke up, the preparations before with my best friends, meeting my Dad to walk me down the aisle, seeing my parents literally glowing and smiling the whole day, the photos, the music, the food, the speeches and the partying … oh, and marrying Alex obviously!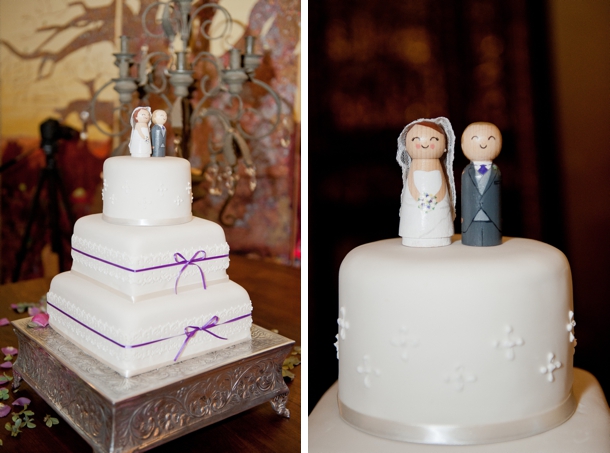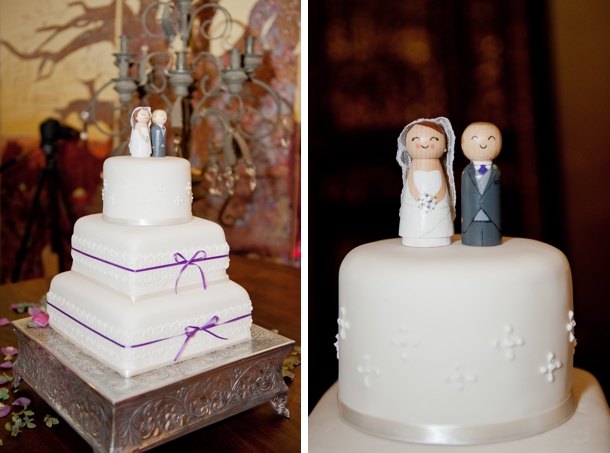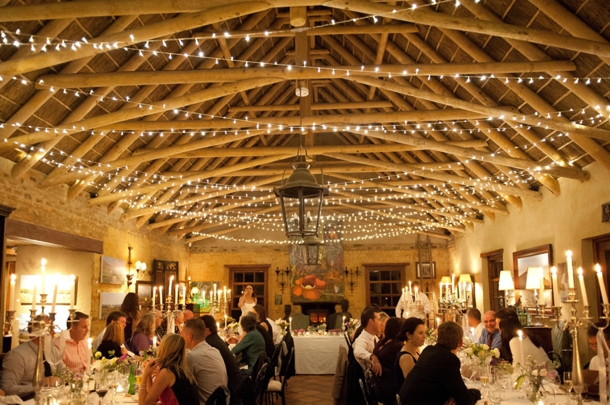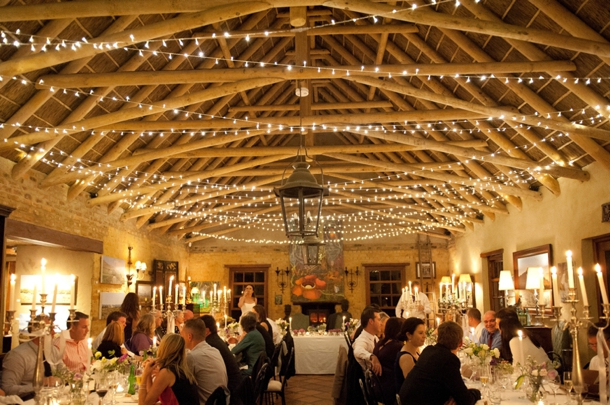 Everyone will tell you that the day goes by so quickly – well it really, really does! Before you know it, it will be over. We arranged a fifteen minute 'alone time' shortly after our couples' photo shoot. We enjoyed a glass of bubbly together and just had a moment away from the party madness going on!
This is your day, do whatever you want to do; there isn't one set of rules that need to be followed. Don't worry about the small things, especially the week before. If it hasn't been done yet, it really doesn't matter.
I loved look at wedding blogs! They provided so many inspirations for me. I loved SouthBound Bride as it was so perfectly suited to planning a wedding from abroad and it always featured different, interesting and inspirational posts.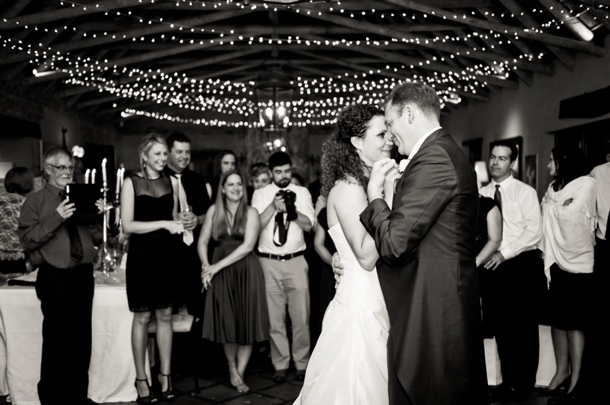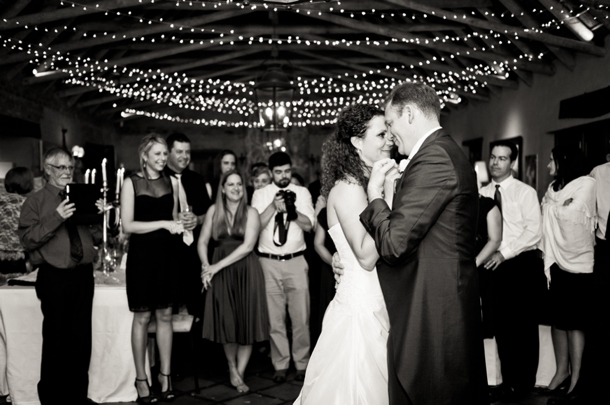 Ah, flattery will get you everywhere with me! ;) Seriously though, thank you Nats and Alex for sharing your wonderful, emotion-filled day. I just loved reading through your story and I'm looking forward to seeing as the next chapter unfolds! And huge thanks to Cheryl, who the couple found right here on SBB – more loveliness over on her blog.
SERVICE PROVIDERS
Venue & catering: La Petite Dauphine | Photography: Cheryl McEwan | Video: BMG Wedding Cinema | Cake: The Birdcage | Stationery: Nooi | Bride's dress: Suzanne Neville | Bridesmaids' dresses: Fascinating Julia | Hiring: The Occasion | DJ: Jan-Andre