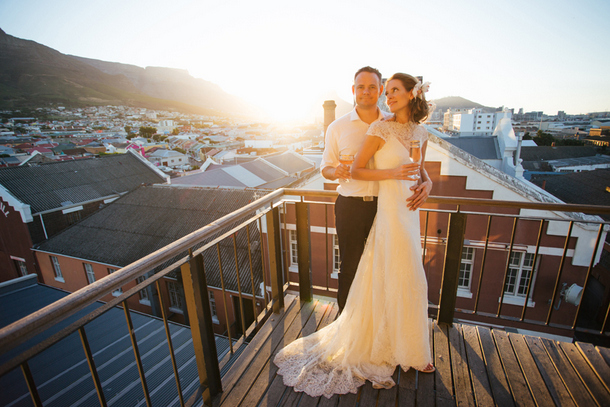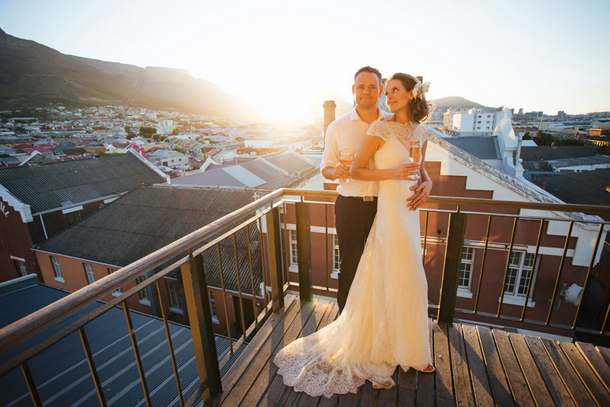 Brides and grooms, I beg of you, consider a city wedding, because OMG they are so fabulous. And as cities go, let's be honest, Cape Town is amazing. So when you combine urban chic with lush botanical styling and a Table Mountain skyline, you get the wedding we have today – super romantic with a touch of glitz… fun, intimate and relaxed… and did I mention pretty? I'm especially in love with both the bride and bridesmaids' dresses, as well as the greenery that Catherine and Jason chose to decorate both the church (Kate and Wills-style) and their favourite restaurant, The Pot Luck Club. Flowing greenery, inspired by a meadow, bringing the outdoors indoor, and perfectly complementing the city location. Perfect. The lovely Marli Koen was on the scene, capturing every smiley moment and flash of sequin and lace.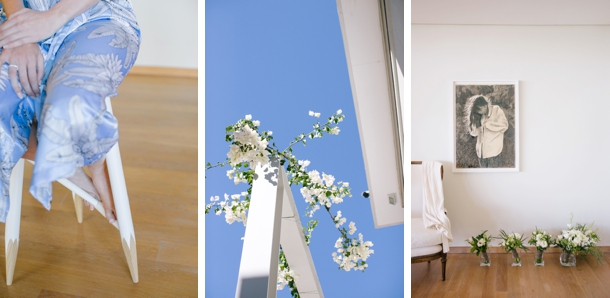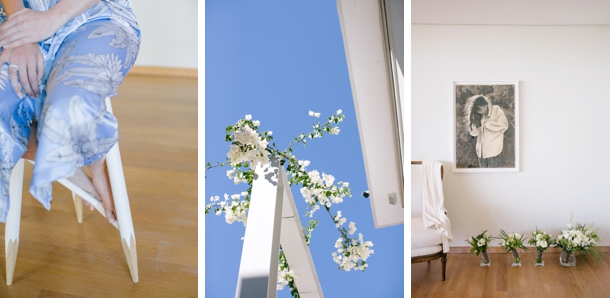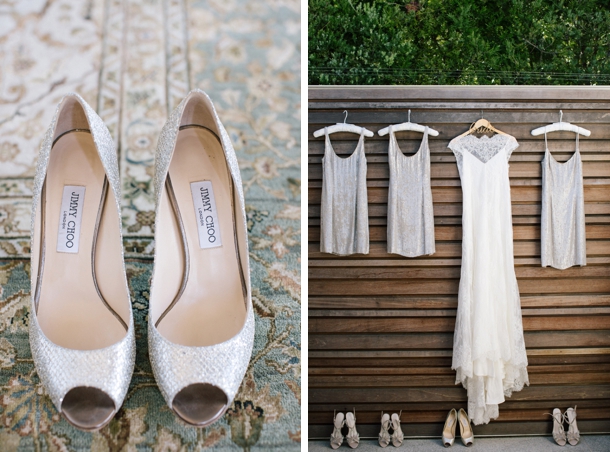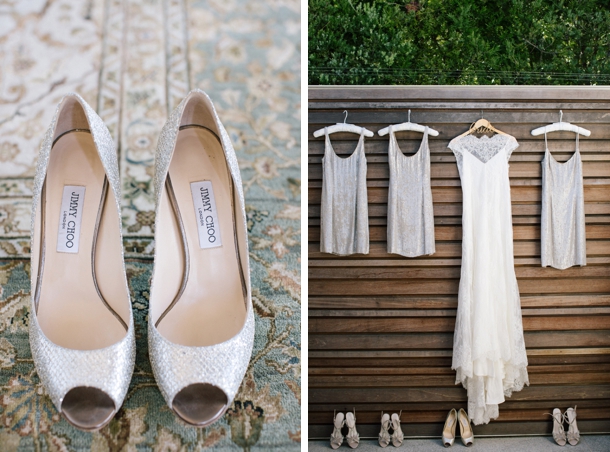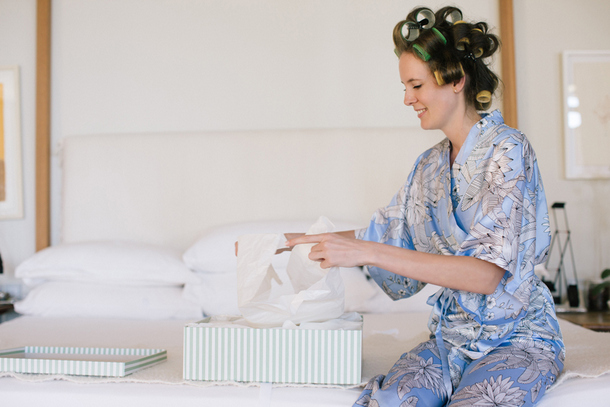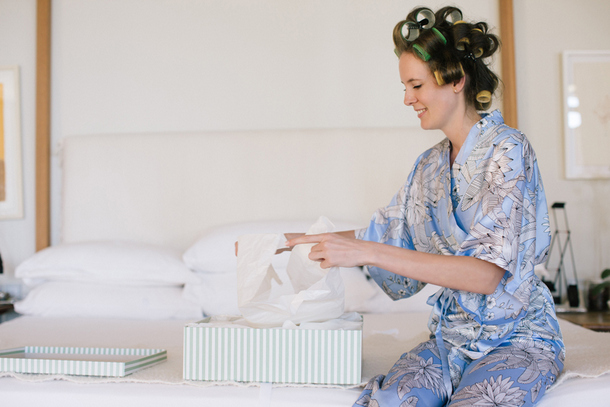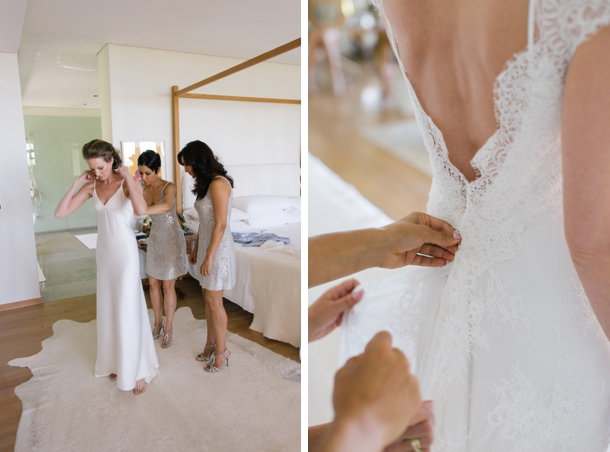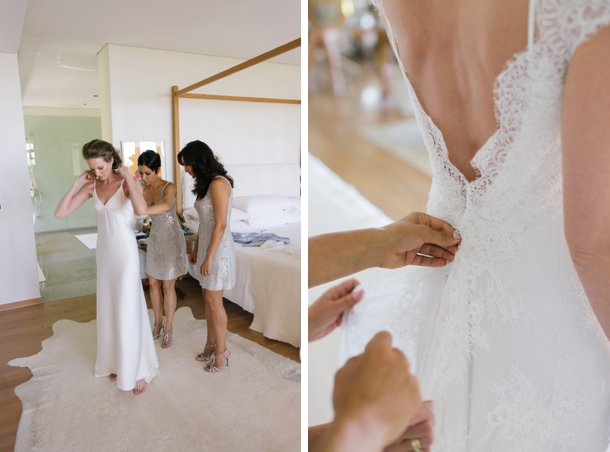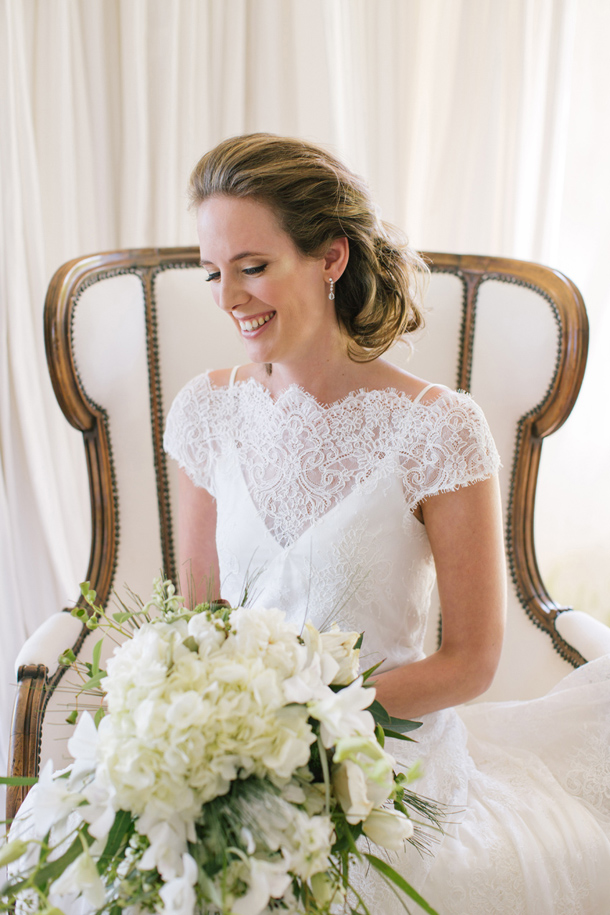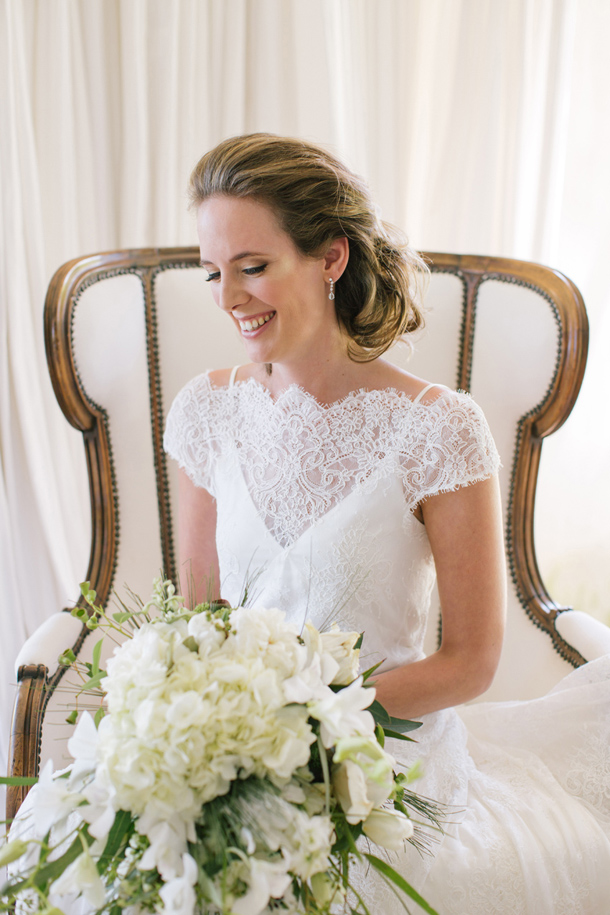 Love Story
We met through friends in 2001. My very close friend was dating his very close friend and flatmate, so she was always at their flat and the only way to visit her was to visit the boys' flat. We were swimming in very different social circles at the time so didn't make an immediate connection. In 2002 my friend, her boyfriend, my brother and myself moved into a digs in Claremont together and when Jason's lease came up for renewal he cancelled where he was staying and moved in with us. So we have actually been living together longer than we have been dating. After he moved in we just hit it off, and I actually asked him out on our first date. Best decision I ever made.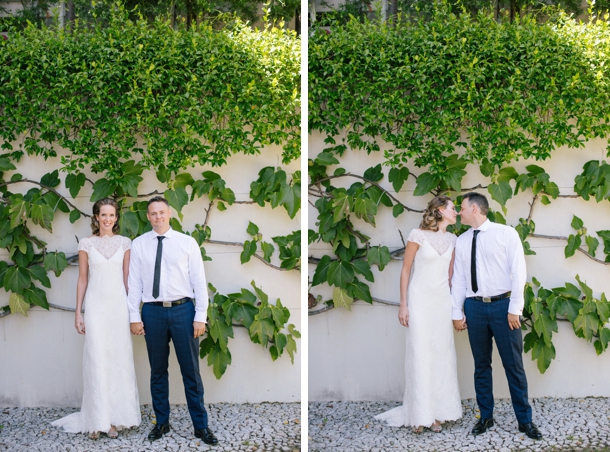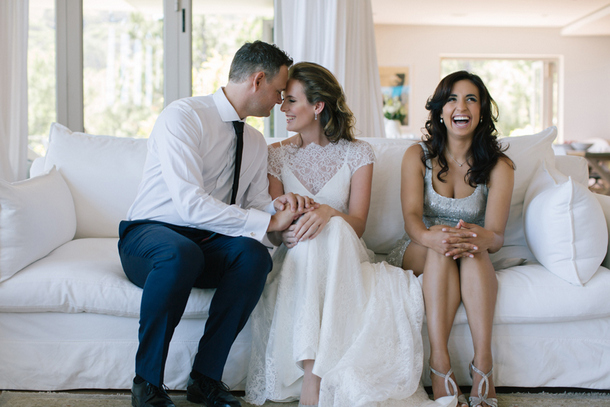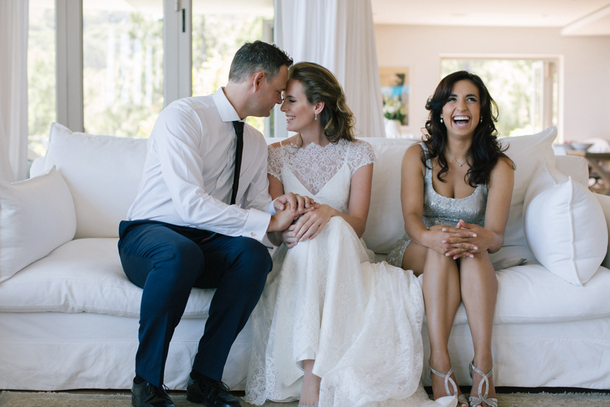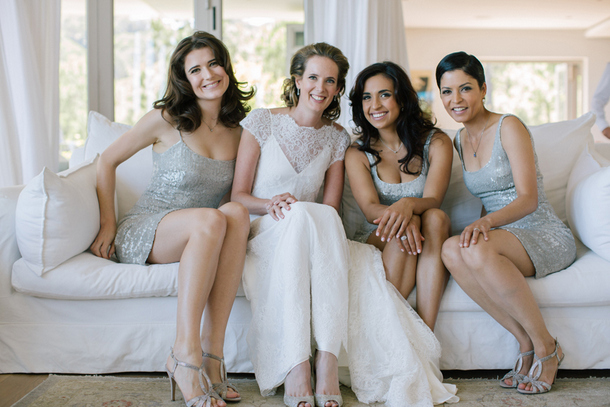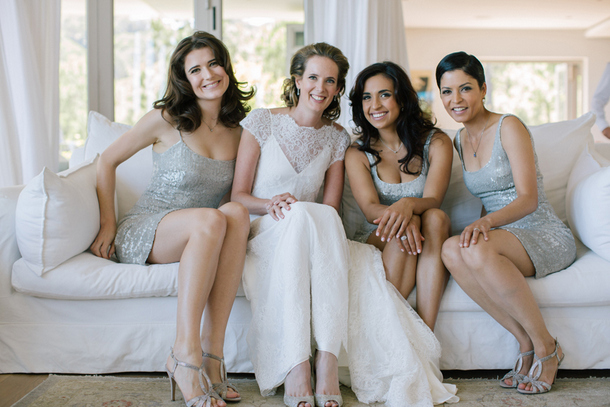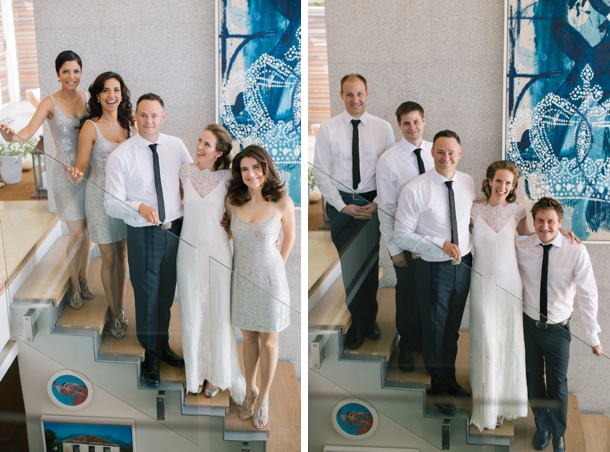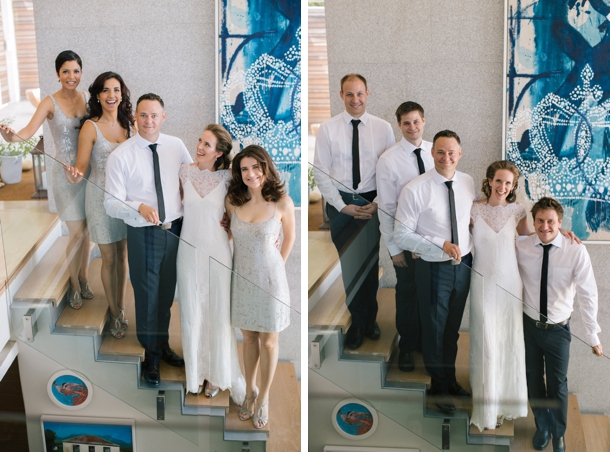 The Proposal
I had been away in London with my mom visiting family and I arrived back from the trip on our anniversary. He got home from work that afternoon with a bottle of champagne, we popped the cork to celebrate our anniversary and sipped the bubbles in the backyard while catching up on what had happened while I was away. He had made reservations at one of our favourite restaurants so I got all dolled up and off we went. The food was fantastic, the bubbles kept flowing and the conversation was even better. The waiter came over to ask us if we wanted dessert and he promptly said, "no thanks you can bring the bill…" so we wrapped up at the restaurant and made our way home, where our little dog was waiting for us. Once we got inside he popped another bottle of champagne. Soon after that, in our living room, he got down on one knee and asked me to marry him. He received a very quick "Yes" response from me, after which he told me that he wanted the special moment to be in our special place and a place where our dog could be included in the process, which was beyond perfect for me. She was then posed for the 'we got engaged pics' with the ring on her nose with the caption "my humans are getting hitched".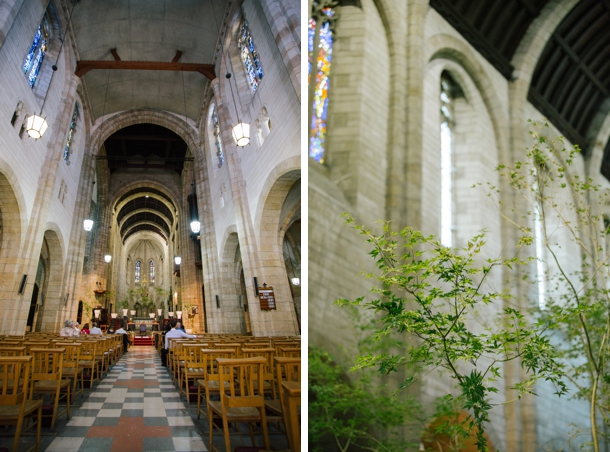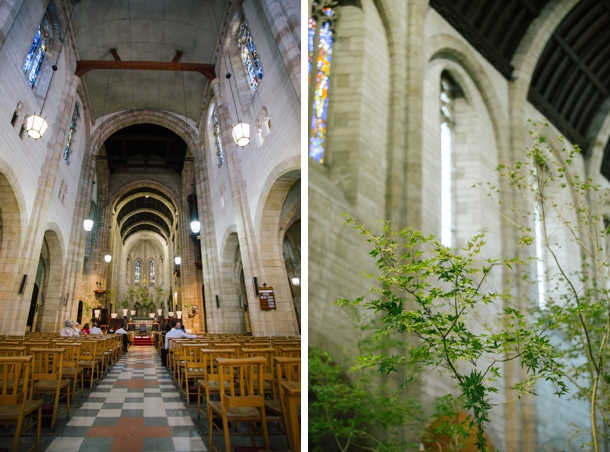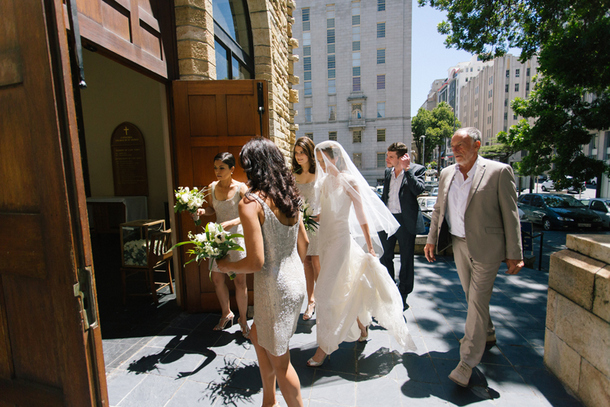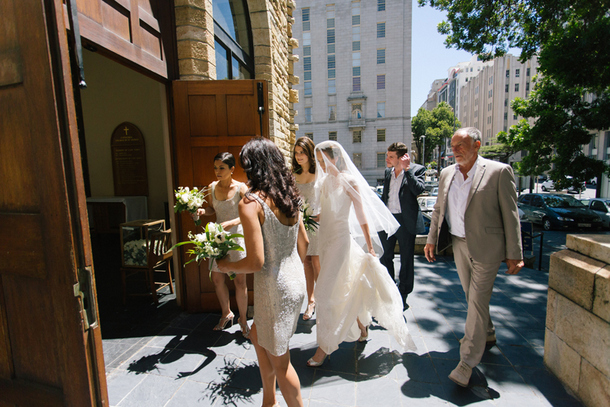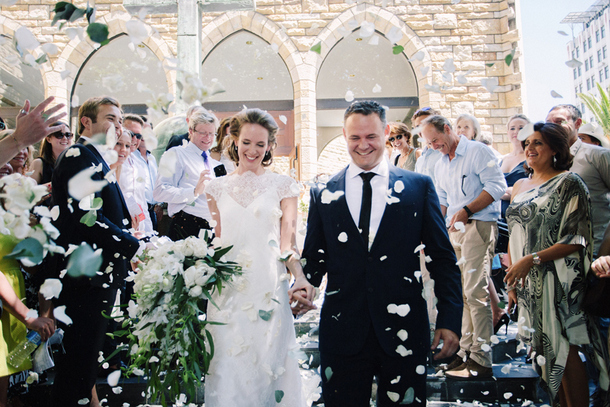 The Venue
My mother and father got married at St George's Cathedral in town, and we thought it the perfect place to say our own "I Dos". It is such a majestic church filled with memory for me. Our reception venue was the Pot Luck Club in Woodstock, our favourite restaurant. One of the important criteria for our wedding was amazing food, so it seemed the perfect option.
The Flowers
The brief was green and white, with the feeling of a meadow. I had no idea what the flowers were going to turn out like but they were spectacular. They took my breath away when we entered the reception venue.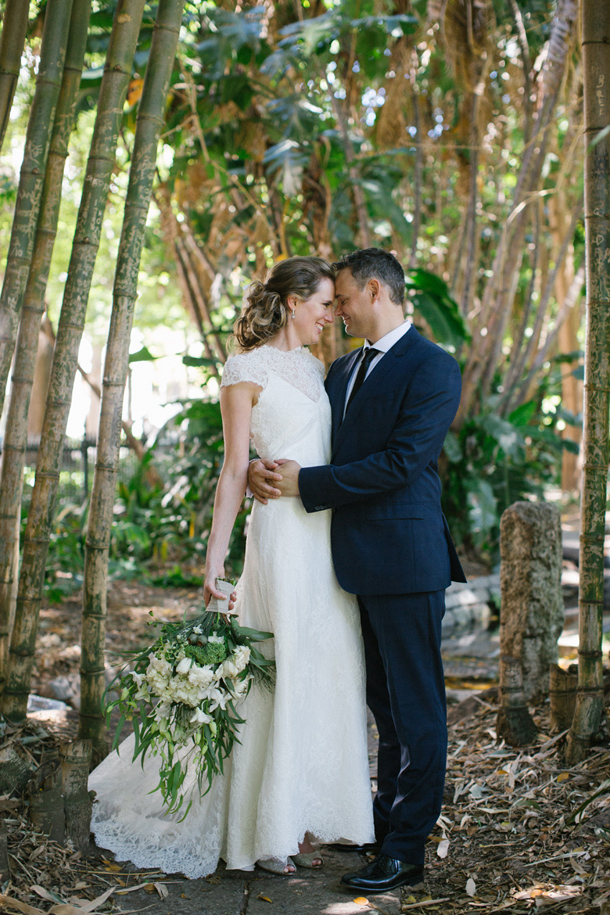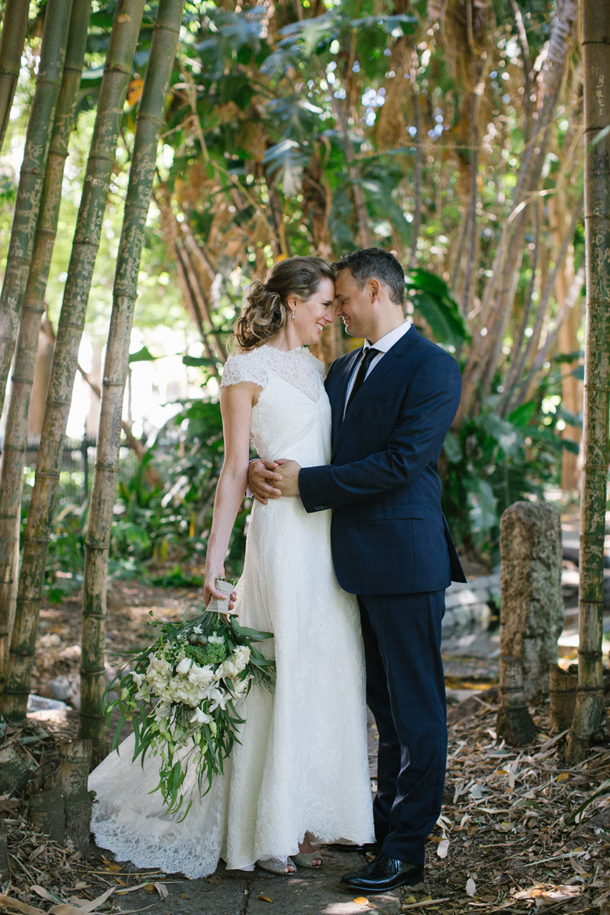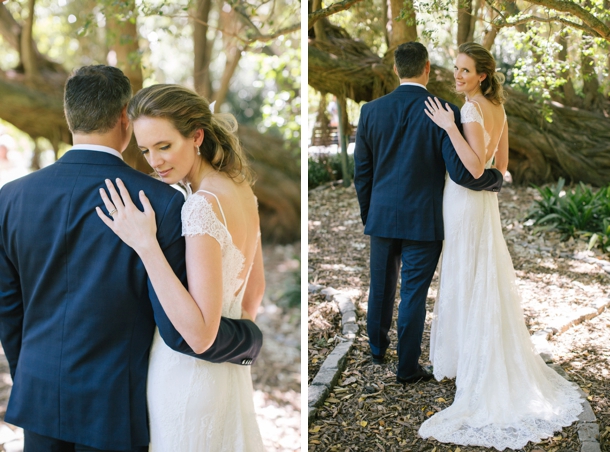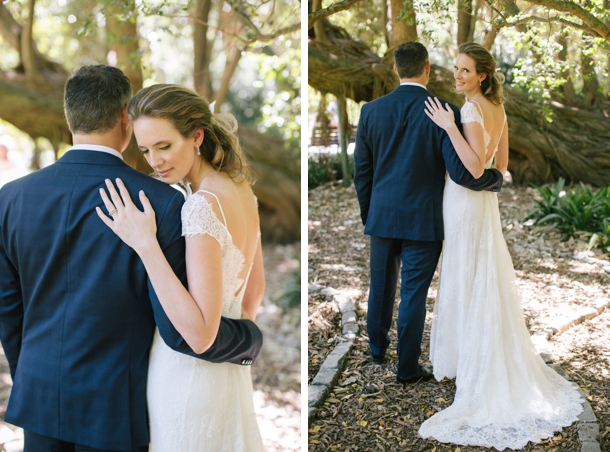 The Dress
I had no idea what kind of dress I wanted and after trying on all types and styles, I realised I was no closer to finding the dress of my dreams. I started looking through Pinterest and saving all the pictures that I liked, thinking I would be able to find a common thread and all it did was make it even worse. Every dress was completely different from the last. Eventually I decided to take the plunge and get a dress made. I took all the pictures to Lineke and pretty much asked her to look at all the elements I thought were nice from each different dress and then using my body type design something that she thought would suit me. I had no idea what the dress was going to look like… not even after the second fitting did I visualise it properly. I knew one thing for sure, was that I wanted to be able to wear the dress again, and enjoy it more than once. Only after the under-dress was cut and put together in the actual fabric did it hit me. I burst into tears and Lineke did too, just from the enjoyment of seeing me happy. She truly was a blessing, hand stitching the lace on my body during fitting as she couldn't make a pattern for the lace as she had to see how the fabric would fall on my body. Such a great talent to be able to create the design with only the image in your mind of what the end product will look like, and the most unbelievable attention to detail! WOW. She created my dream dress by just chatting to me and getting an understanding of who I was, and it turned out perfectly.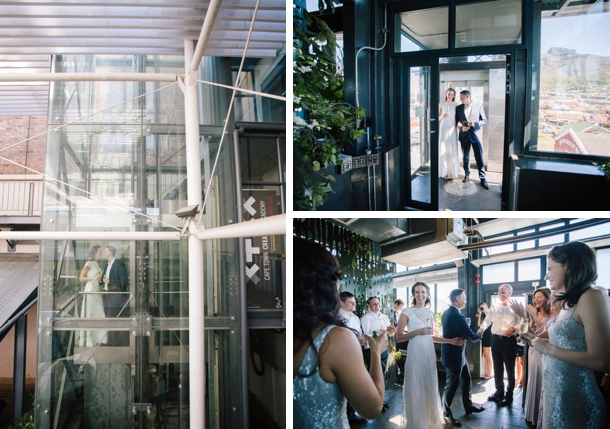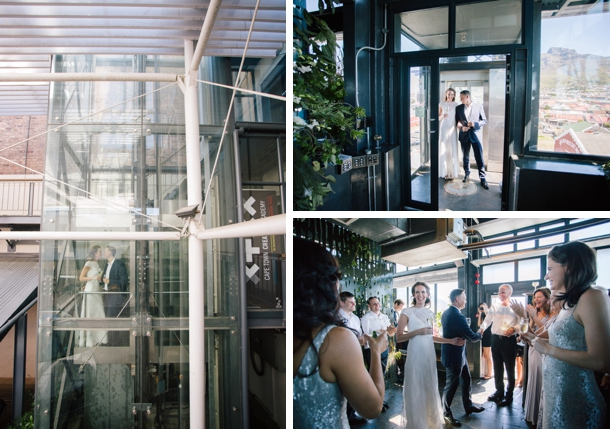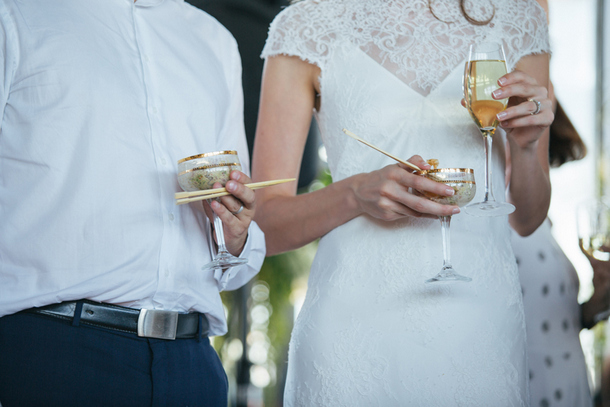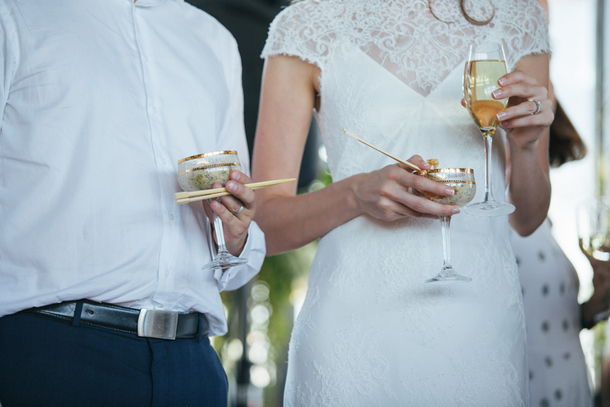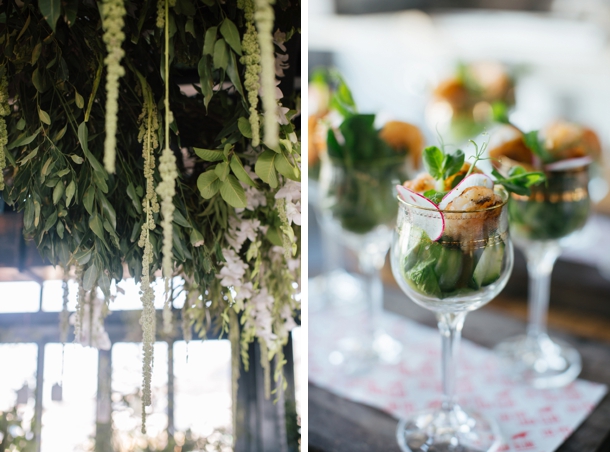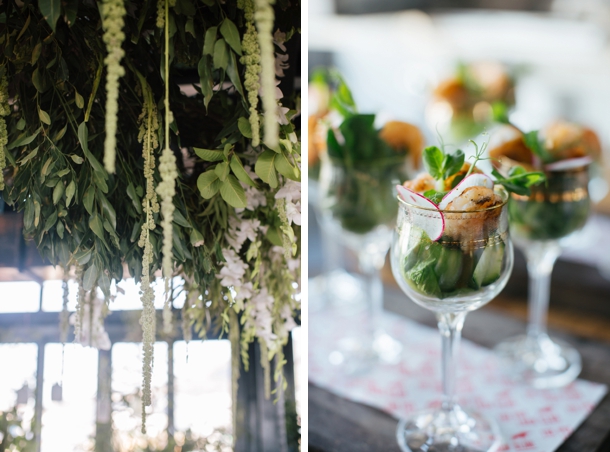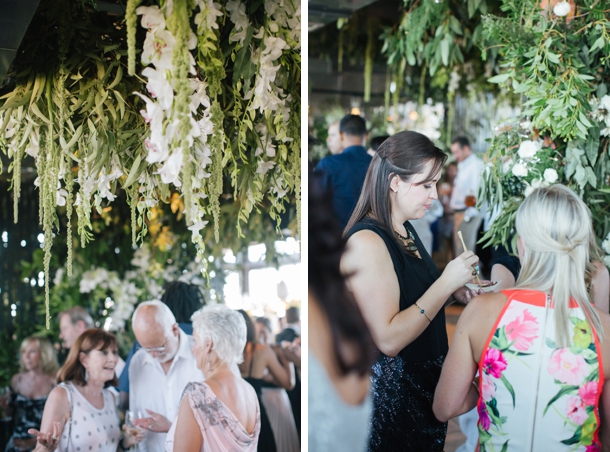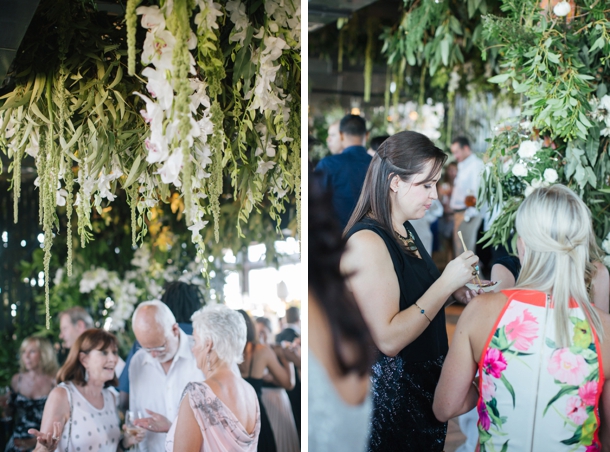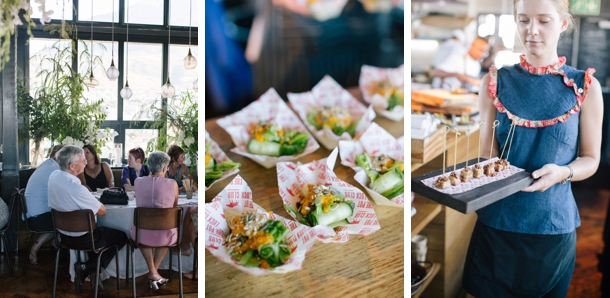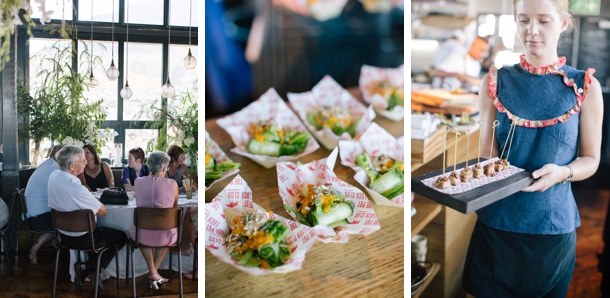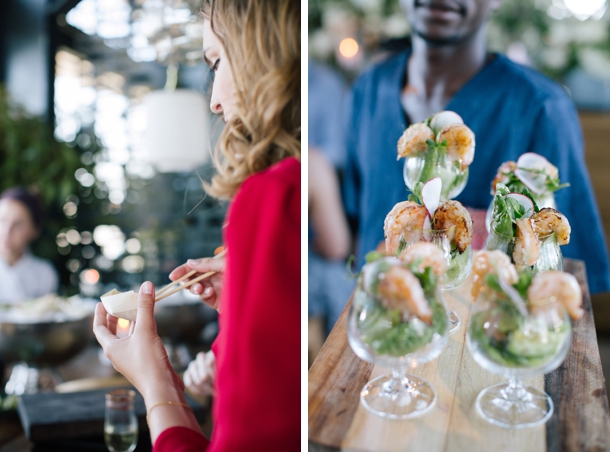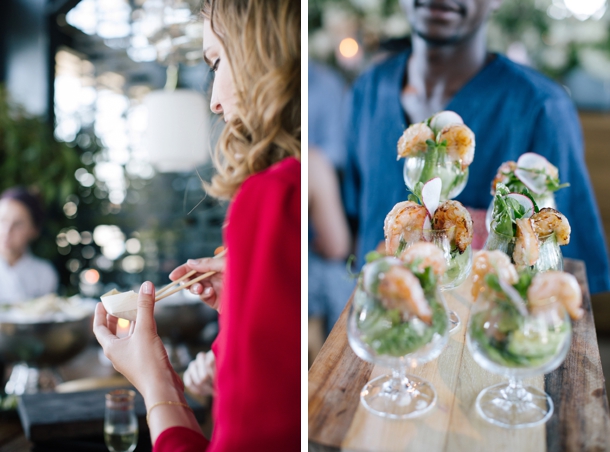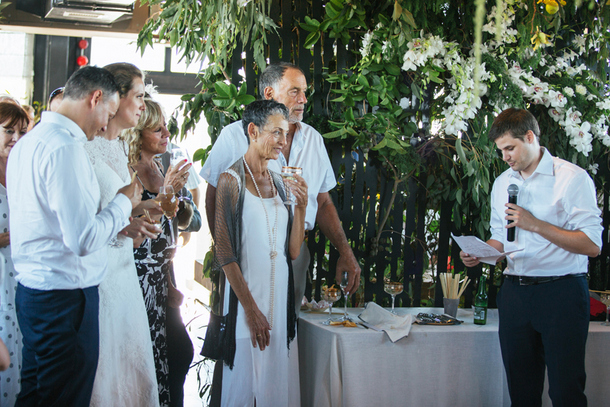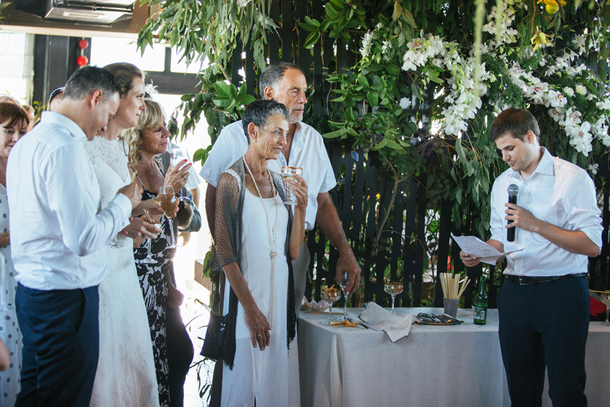 Memorable Moment
Honestly the whole day was my favourite, I'm sure every bride says that but there honestly isn't a thing I would have done differently. I guess my favourite part (other than saying our vows) was we had a "sneak peak" before the ceremony, which was so private and personal and just relaxed us both so much that by the time I walked down the aisle I was completely at ease and grinning from ear to ear. The other favourite was the party that happened after dinner, me along with most of the guest had blisters on our feet from dancing so much. Most people just took their shoes off and danced barefoot, it really was great fun.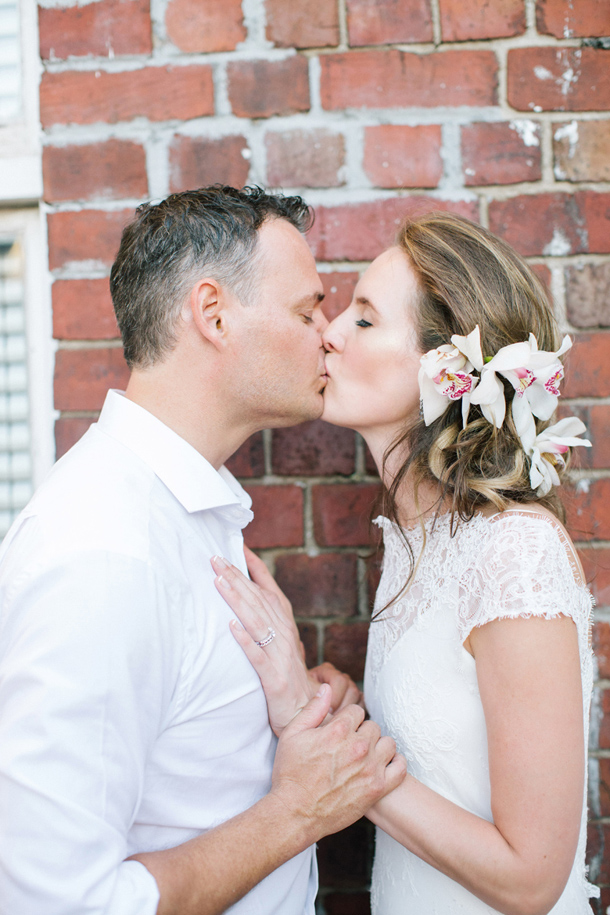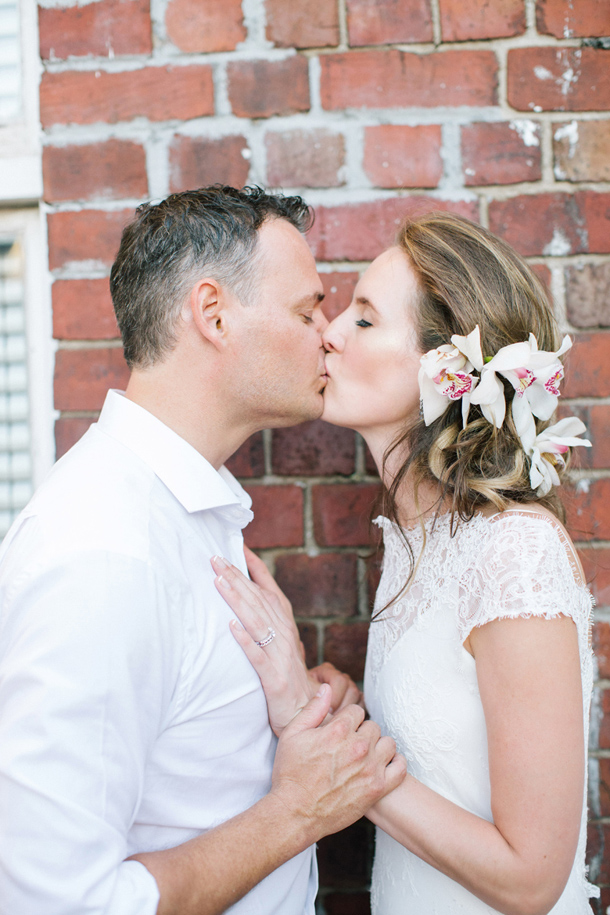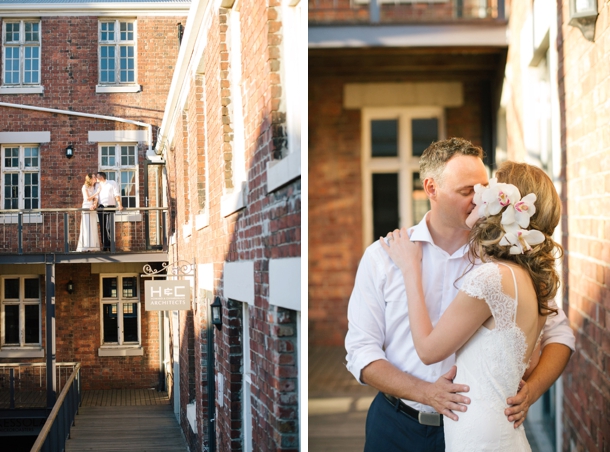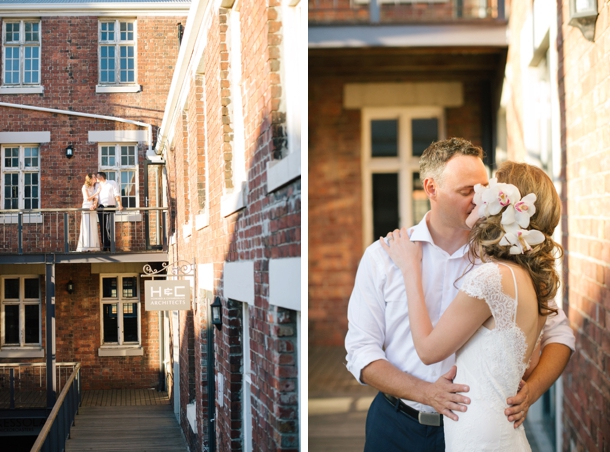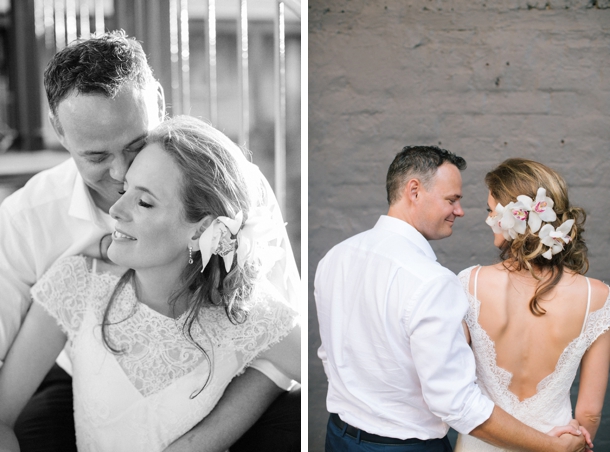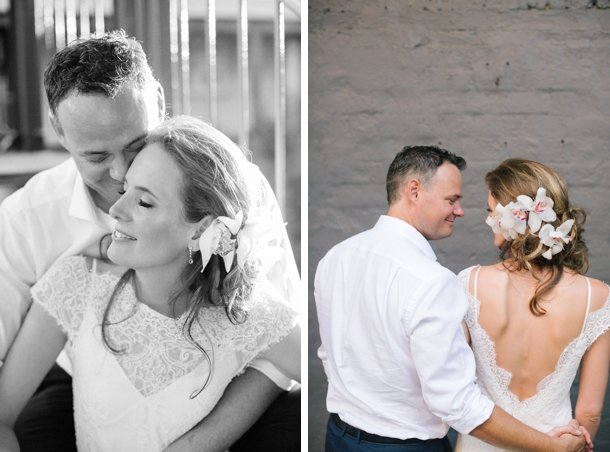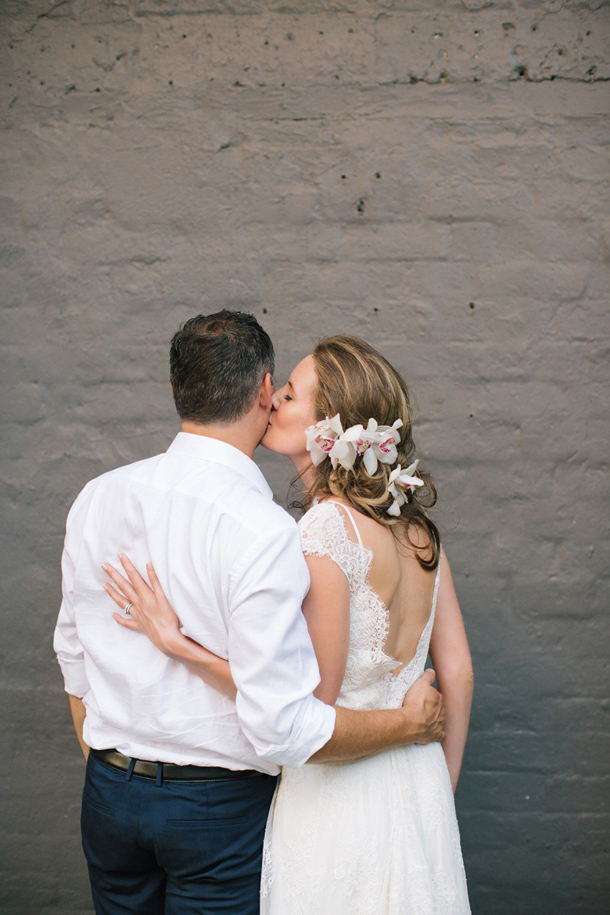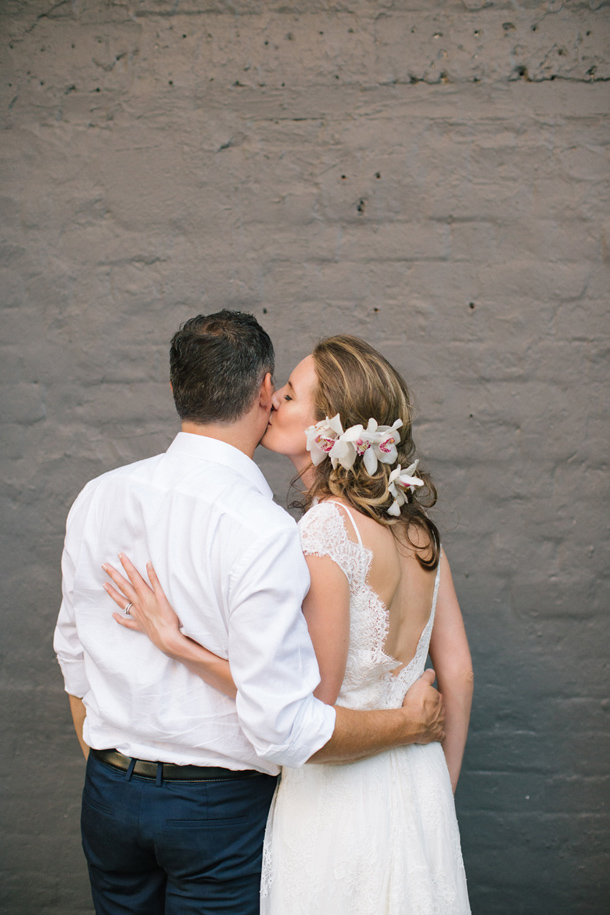 Advice for Future Brides & Grooms
Be realistic and iron out the details together that are important to you both of you early on. Brides, allow your grooms to get involved and put their personal touch on the day, as it's their day too; don't try and control every aspect of the decisions. You are marrying the man of your dreams, and his touch on the day will make it all the more special to you in the long run.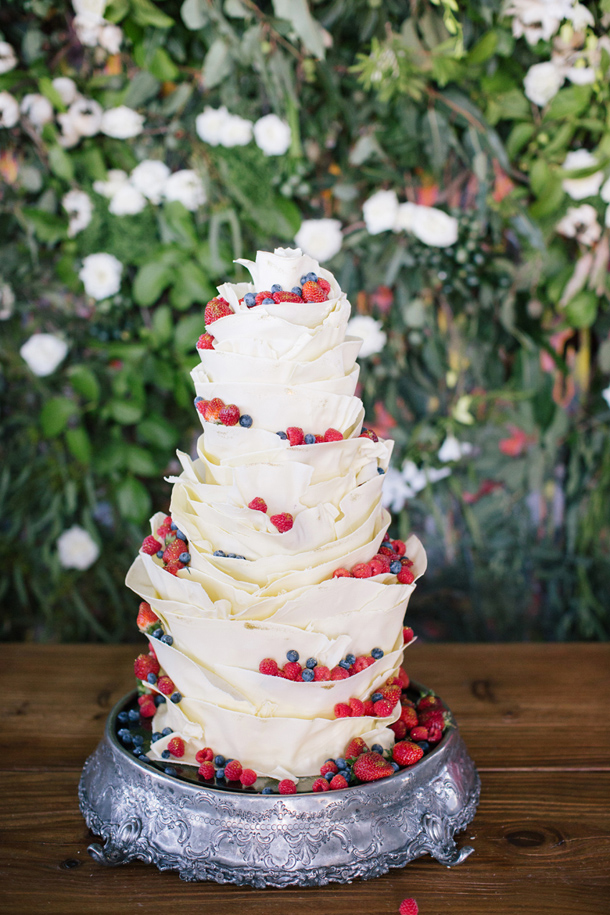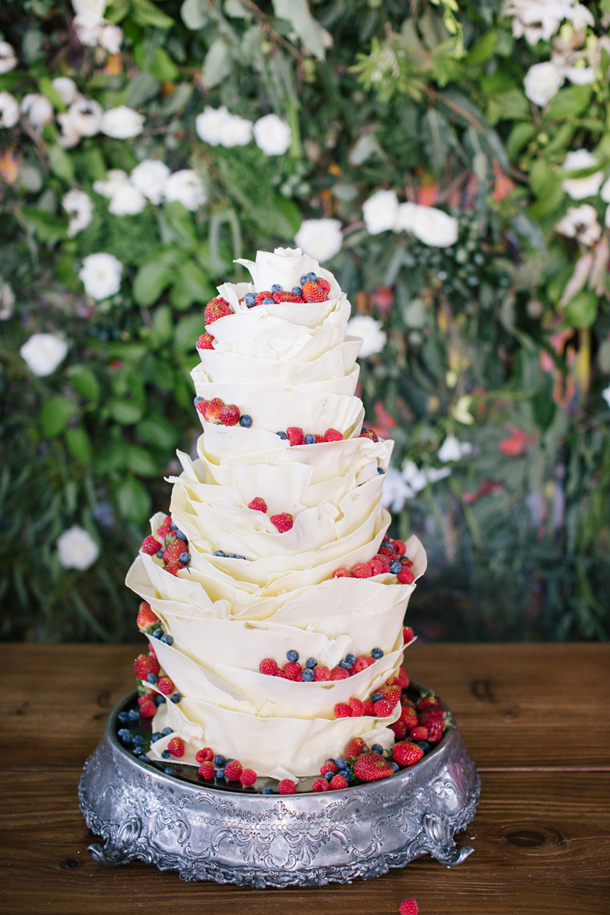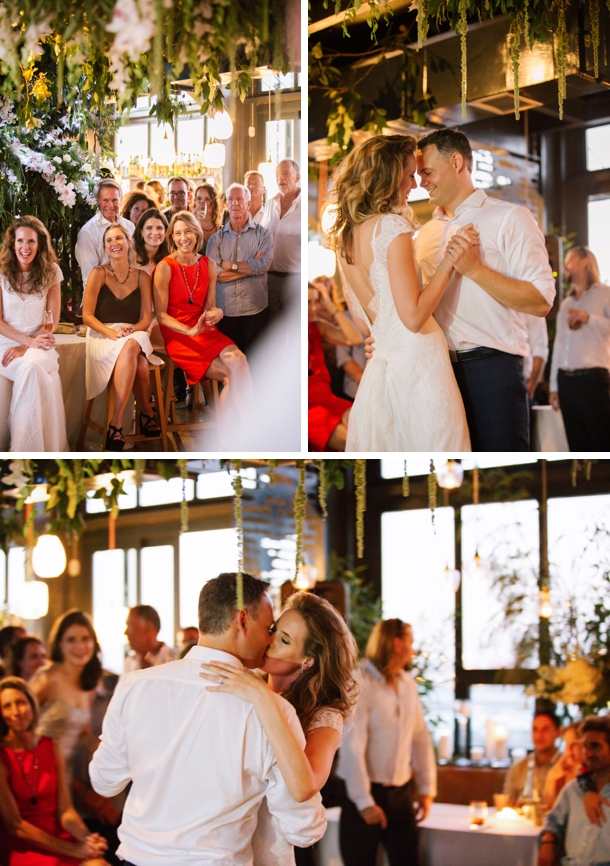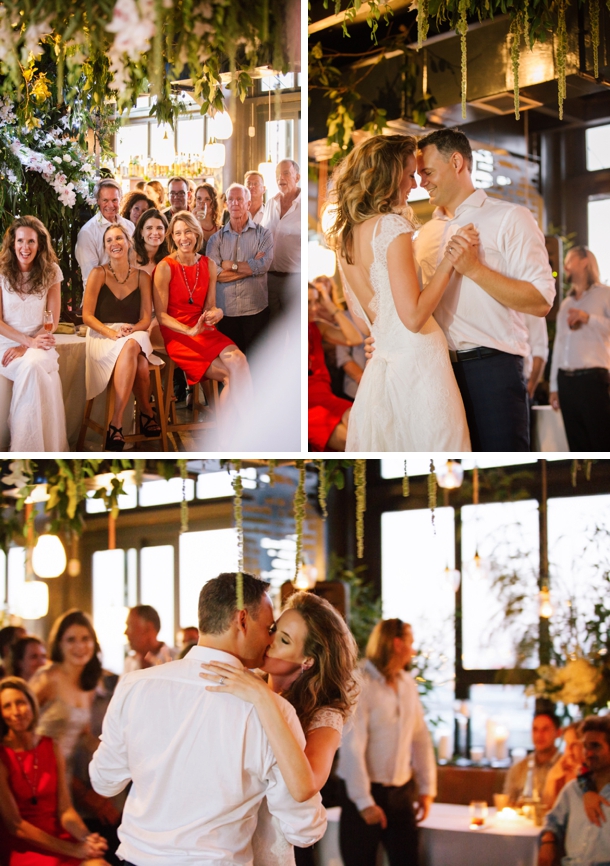 You can see more from this wedding on Marli Koen's blog.
SERVICE PROVIDERS
Venue & catering: The Pot Luck Club | Photography: Marli Koen & Natasja Oelosfse | Cake: Kanya Hunt | Flowers & décor: Alwijn Burger | Ceremony venue: St George's Cathedral | Bride & bridesmaids' dresses: Lineke Vermaak | Hair & makeup: Amore Strauss