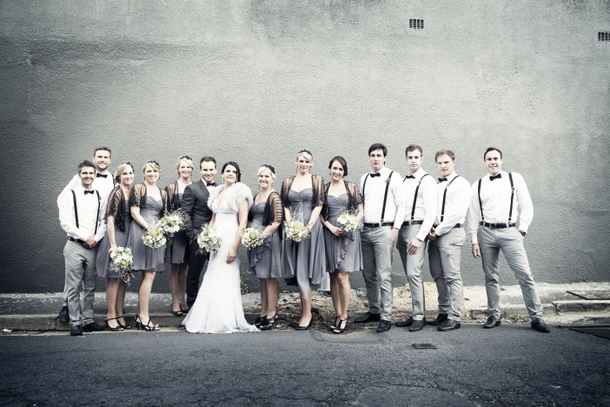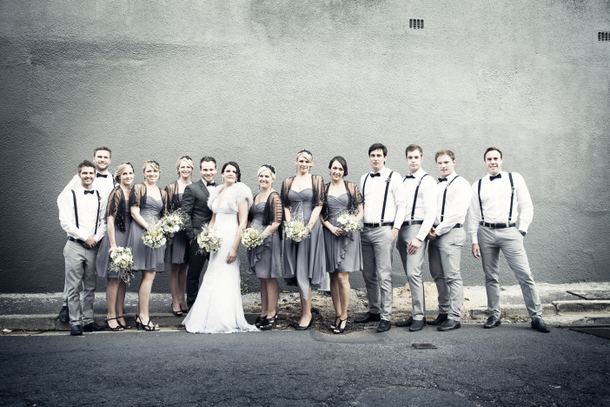 I told you we were on a winning streak with two gorgeous weddings today, and here we are with Part 2! Lindi and Morgan's celebration was twice as nice – an intimate celebration with elegant Delft-inspired decor (see it here), and then a blowout 1920s influenced cocktail reception for their wider circle in what has to be one of the coolest and most unique venues I've seen – a converted antique showroom full of the most incredible mirrors and chandeliers – wow! I love that Lindi used her contacts as a designer to come up with something a bit different, and it's just perfect for the Gatsby vibe that the couple were trying to create. Add a few tables groaning with treats, guests jazzed up for the Jazz Era theme, and just as much love and joy as in the first wedding, and you have an absolutely incredible sequel. Pics are by the fab Alfred Lor.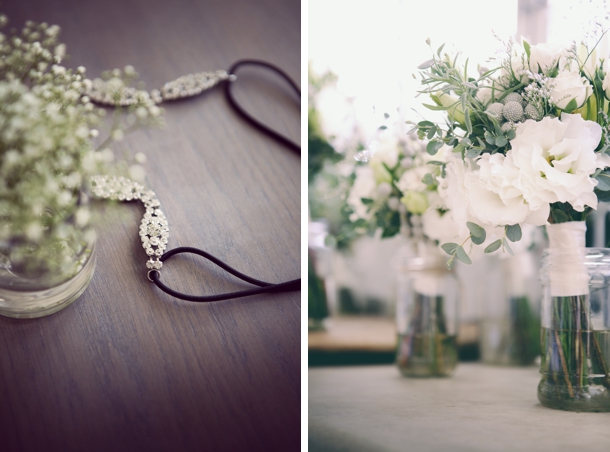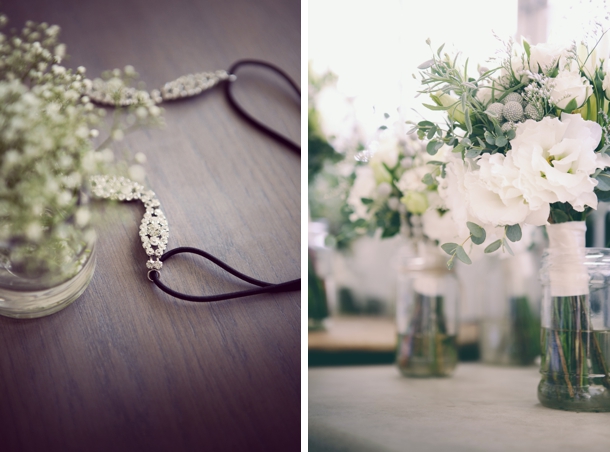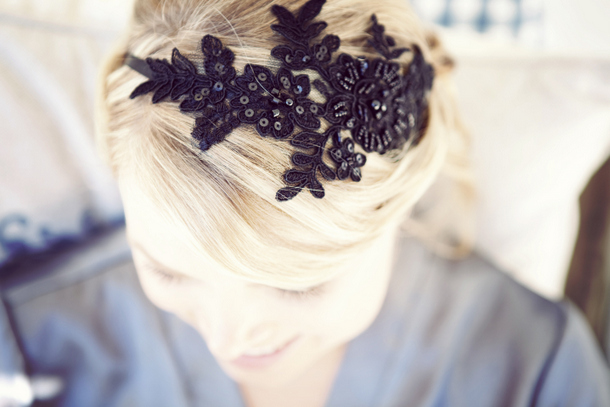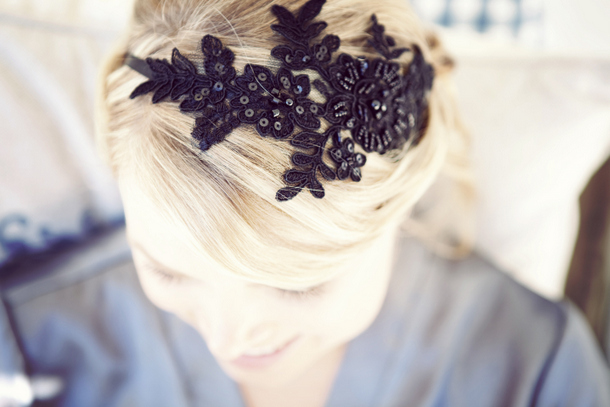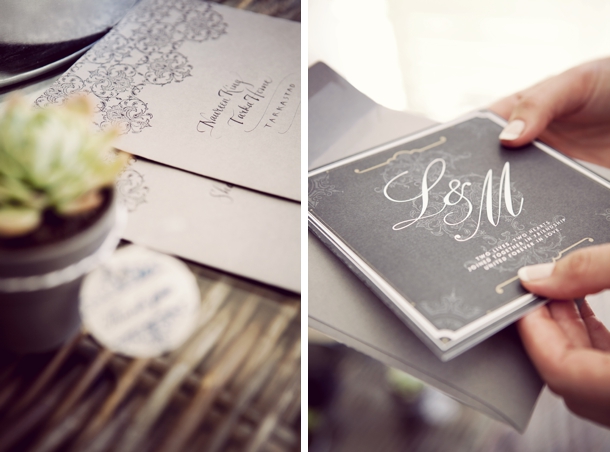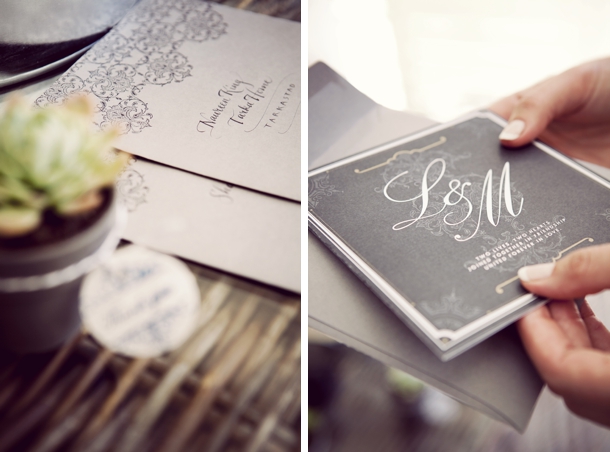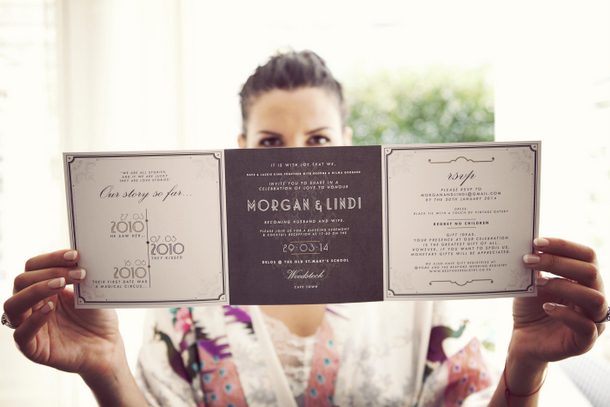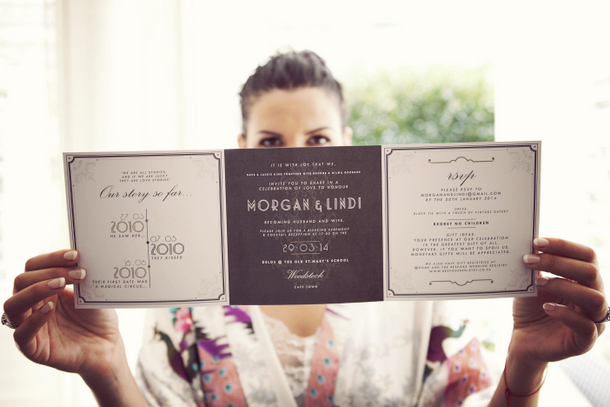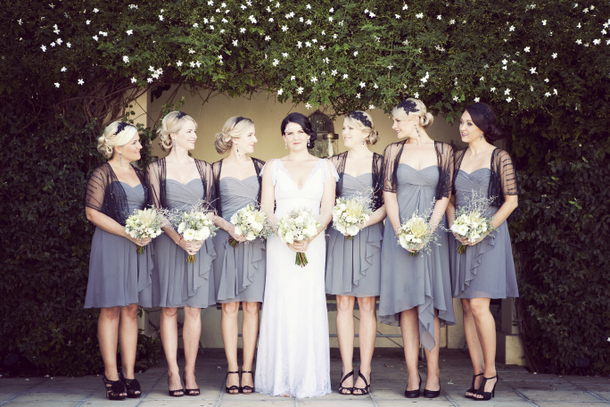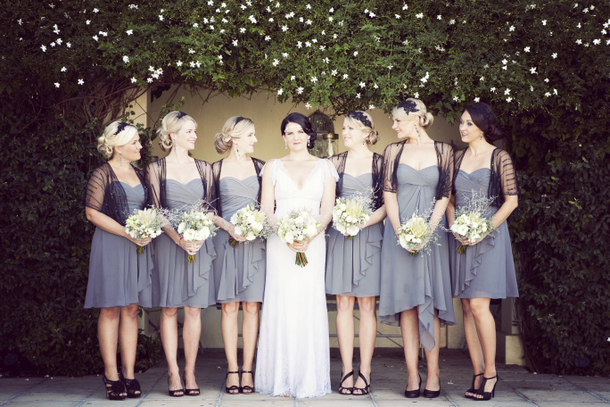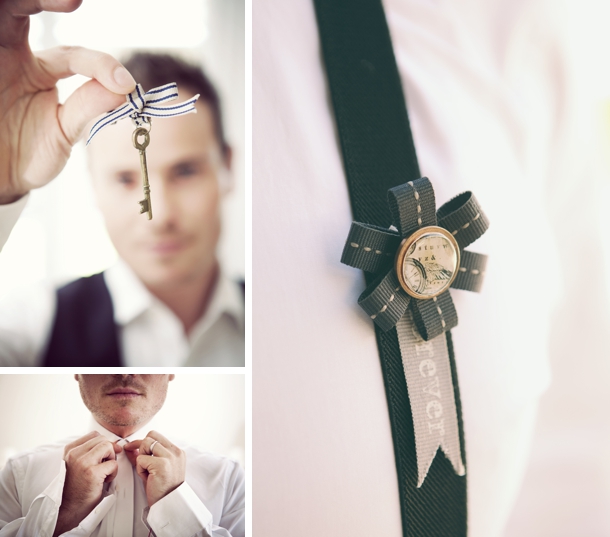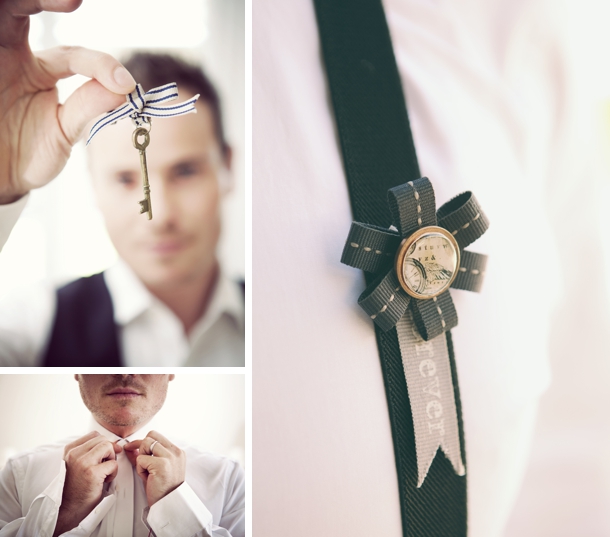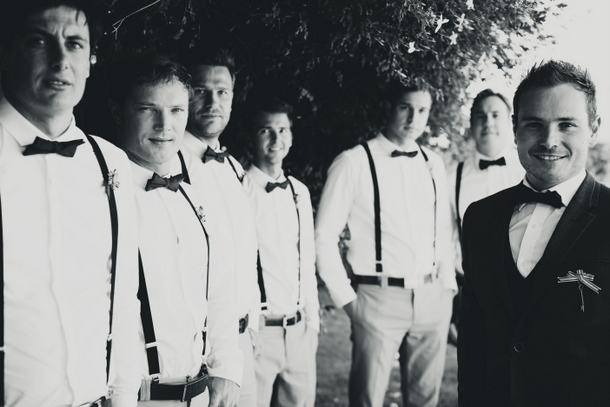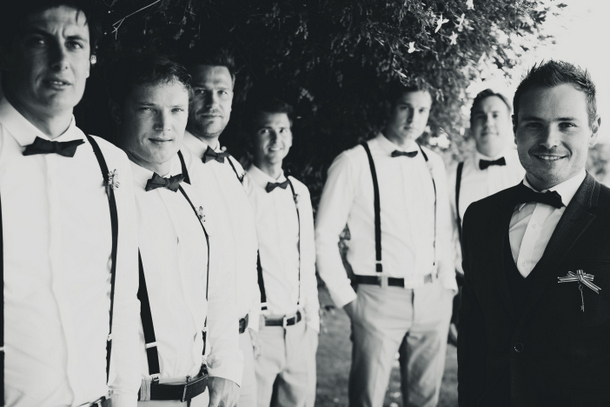 Wedding Style
The venue at Delos is packed to the brim with beautiful chandeliers, wrought iron furniture and antiques. We didn't have to hire a thing décor wise. We placed loads candles in lace covered jars everywhere and a super talented friend of mine owns a flowers and styling company, and she and her partner did all my stunning flowers. All other décor for the cheese and dessert tables I brought from my home or borrowed from friends. We re-used all the bridal party outfits from the wedding ceremony a few days before and just accessorised to get the Great Gatsby look.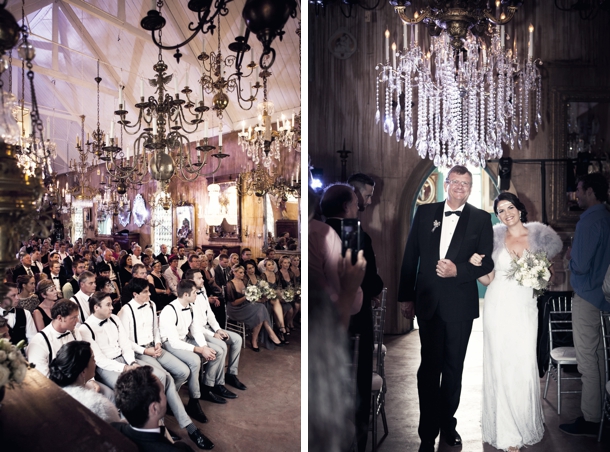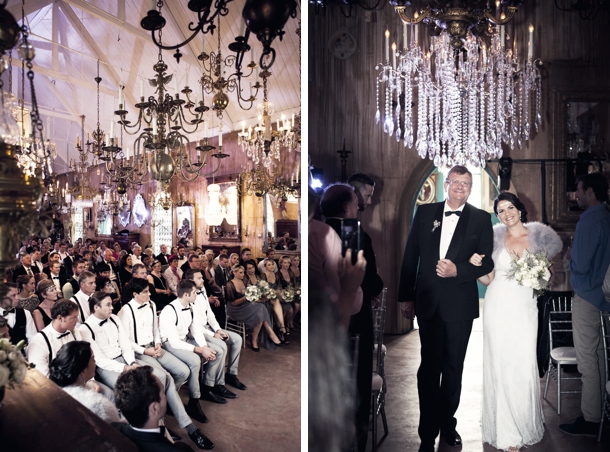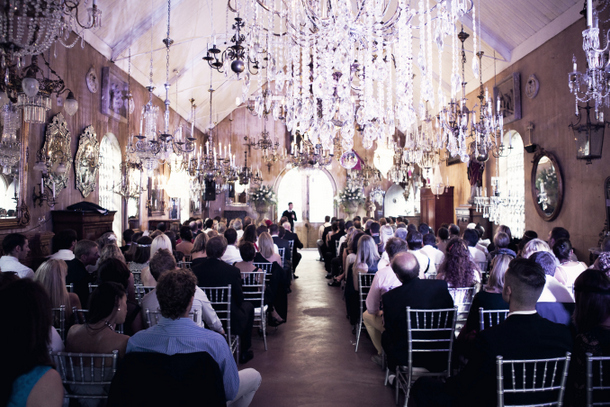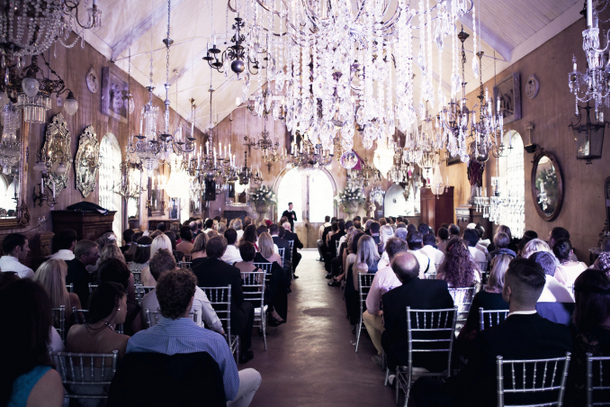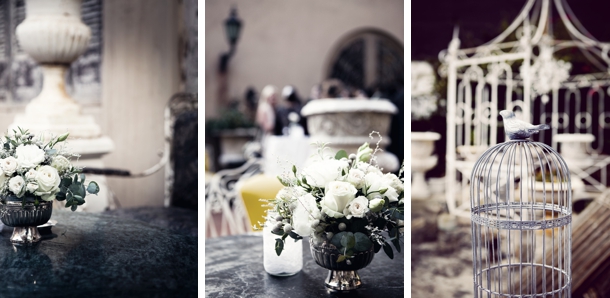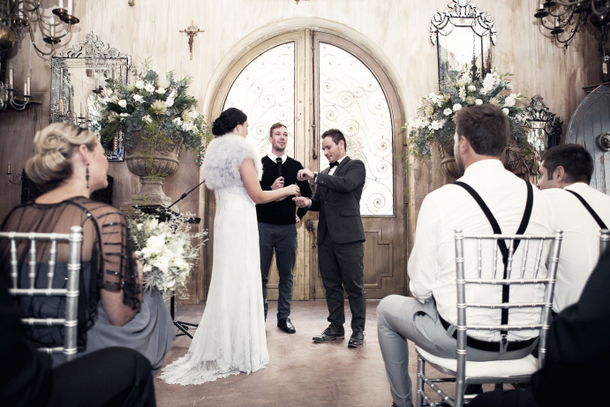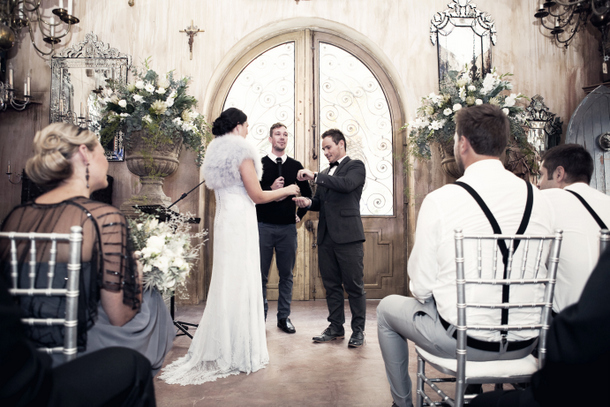 The Venue
Choosing the venue for our cocktail reception was easy. Being in the design industry I had been to Delos many times for sourcing furniture and chandeliers for clients. We knew we wanted an unusual venue that was in Cape Town so our guests didn't have to travel too far and could catch taxis. Delos's showroom and shop houses Africa's largest chandelier collection and it operates out of an old restored Catholic school in the heart of Woodstock. I knew it was the perfect place to throw a great party with a Great Gatsby feel and after chatting to the awesome owner Jason and their manager, they agreed to let us host our celebration there.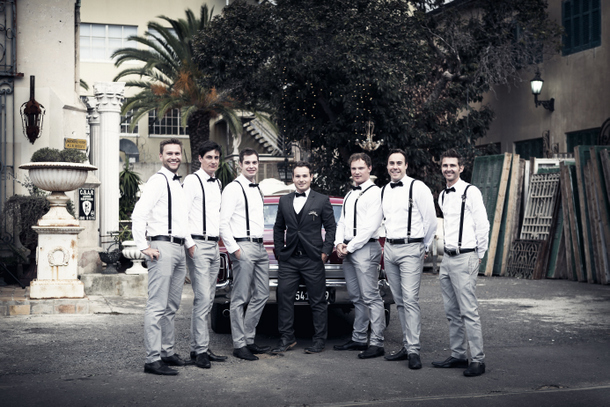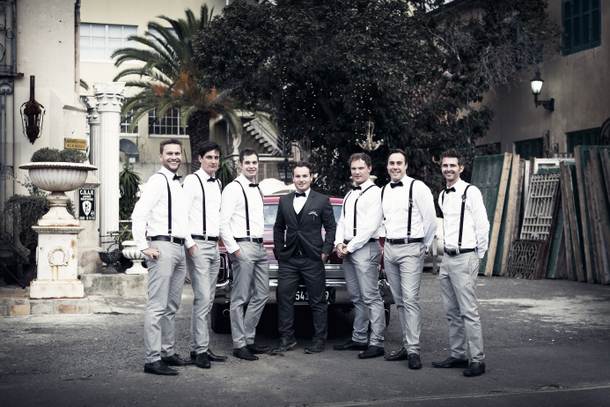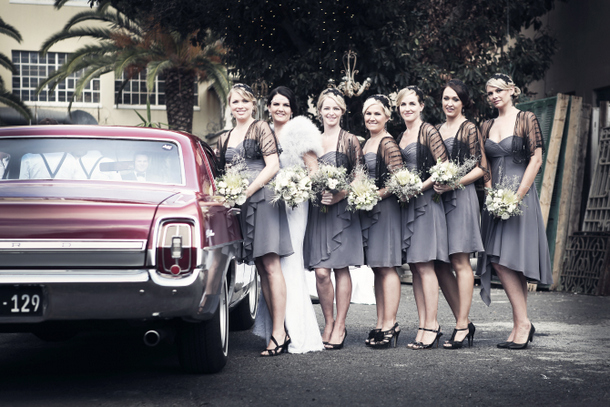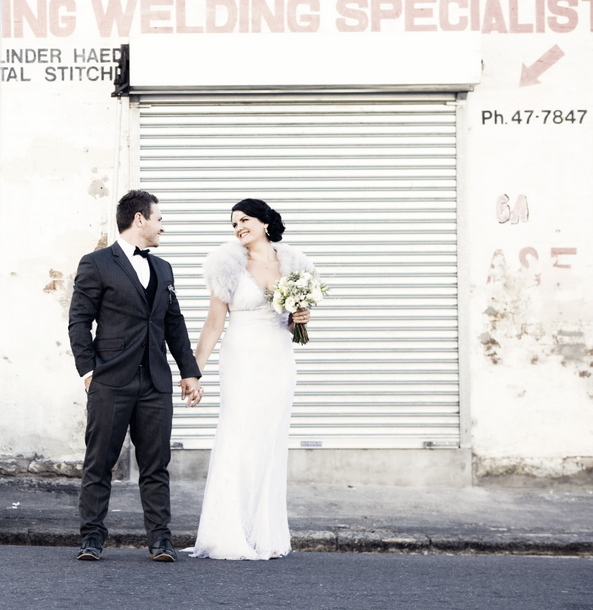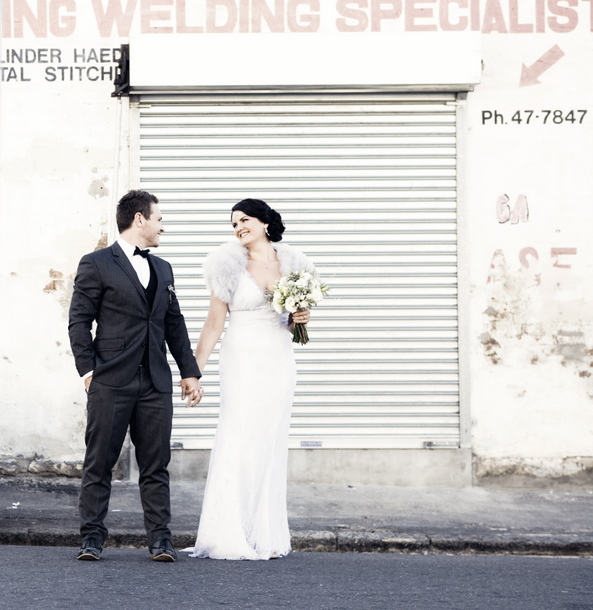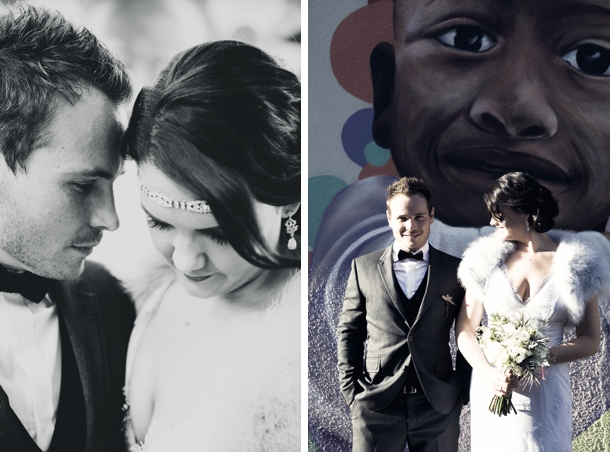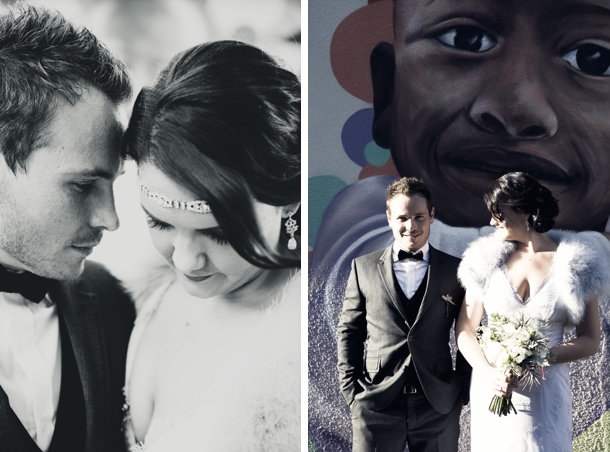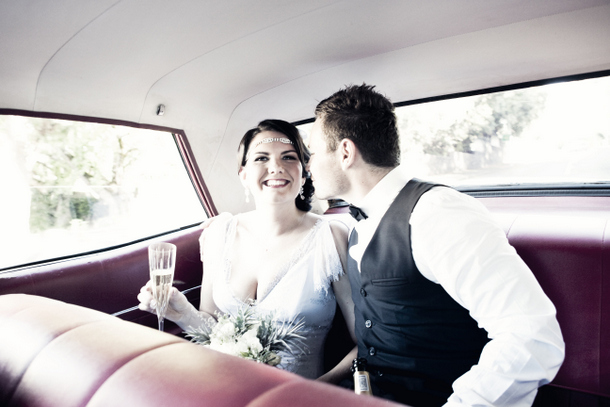 DIY Details
I made the bridesmaids' their lace head bands.
The Flowers
Vintage.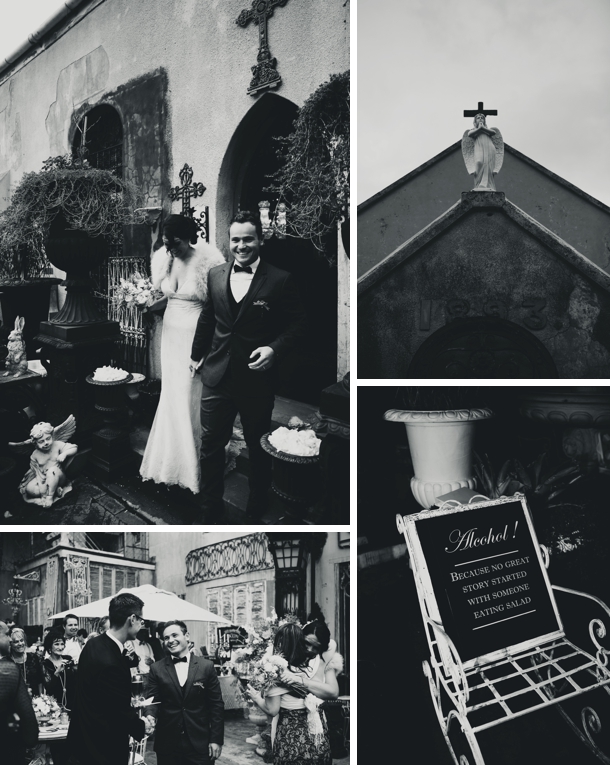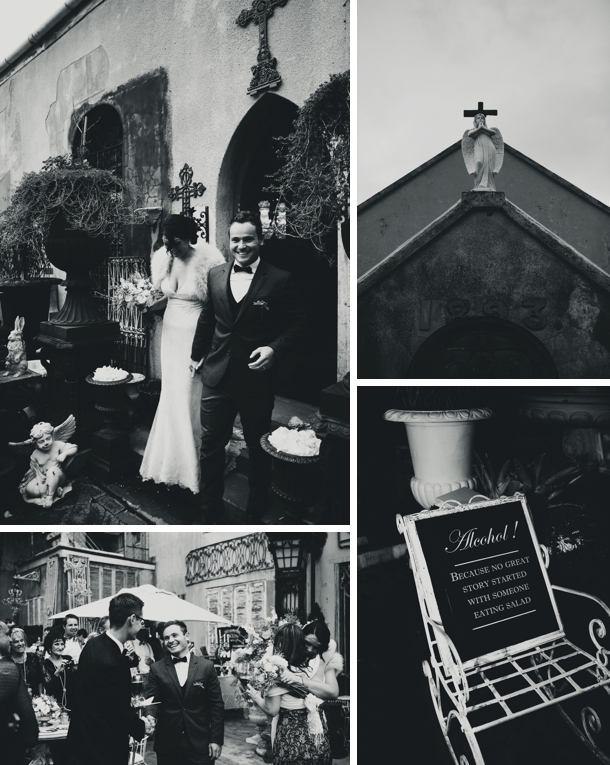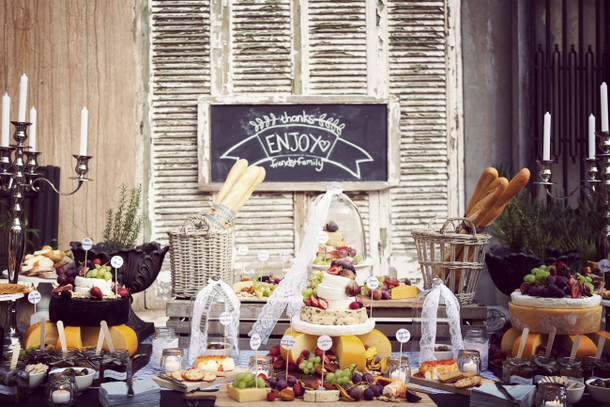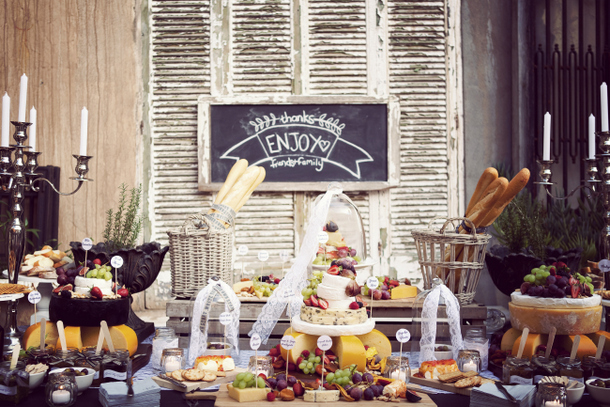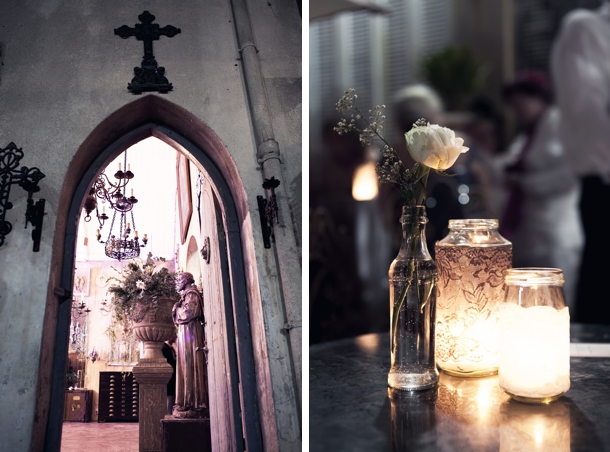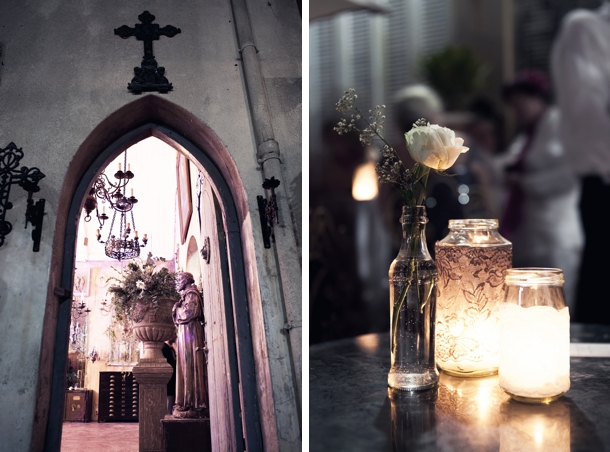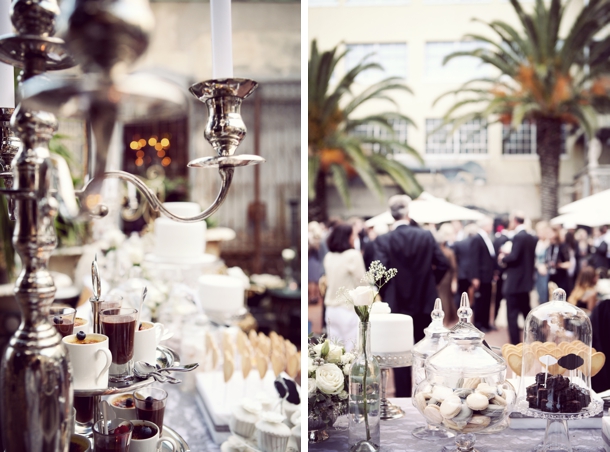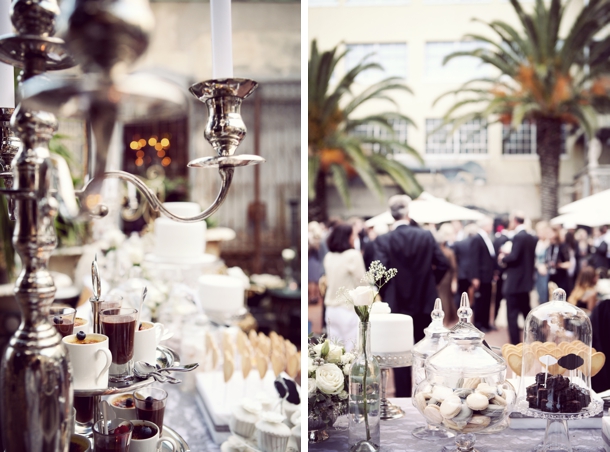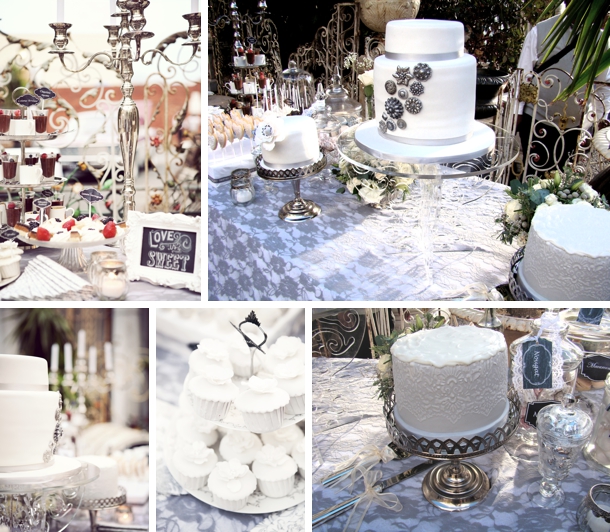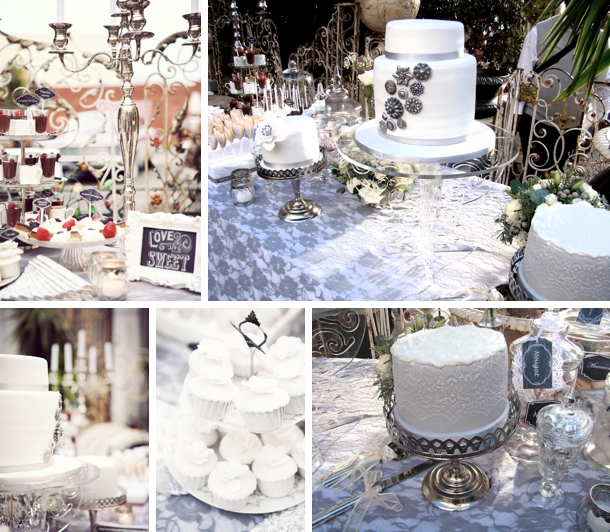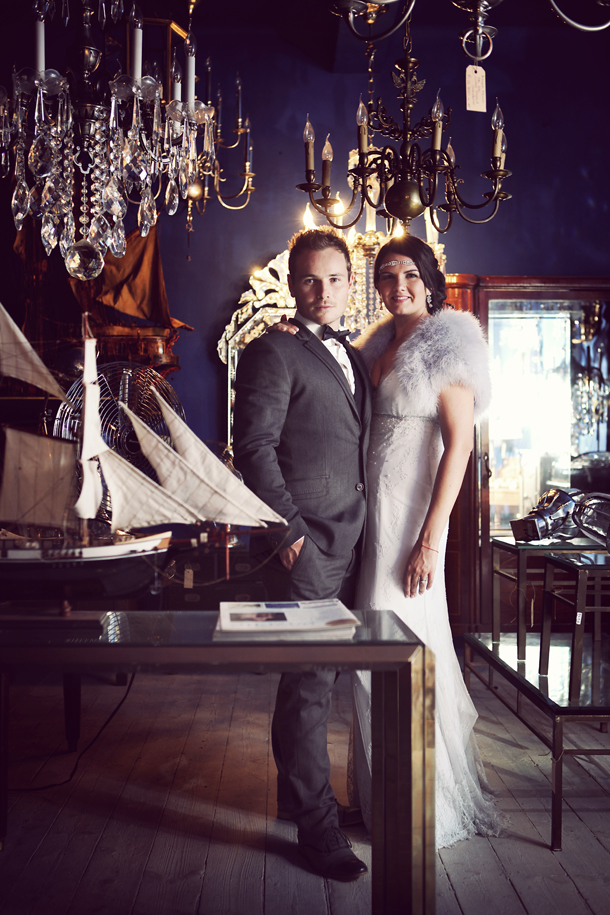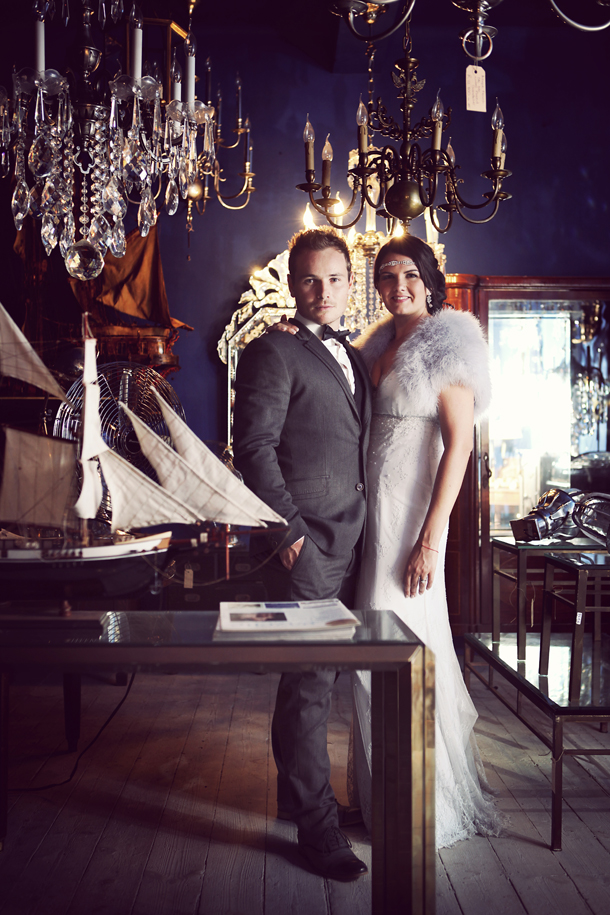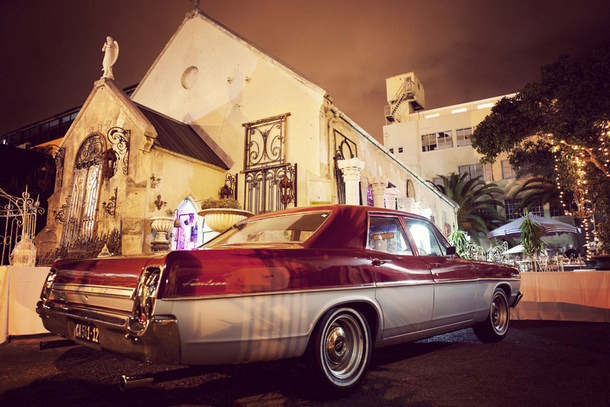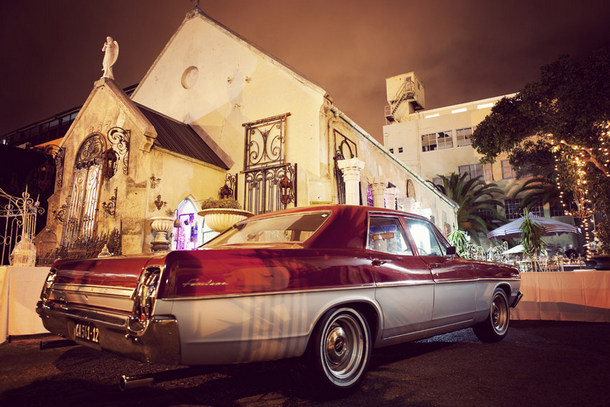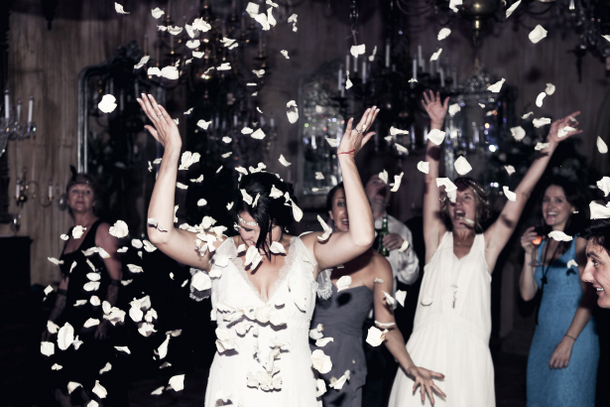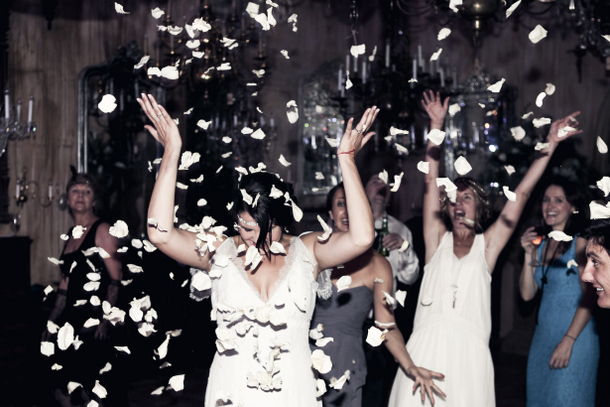 SERVICE PROVIDERS
Venue: Delos | Catering: Rozanne Preston from Entrée' Catering | Photography: Alfred Lor | Co-ordination: Gadija Hossain | Cakes: Laura Mitchell Cake Couture | Flowers: Botanica Flowers | Stationery: Nicky from Moonbeams & Polkadots | Bride's dress: Elbeth Gillis | Bride's accessories: Lovisa | Hair & makeup: Marni Bezuidenhout | Bridesmaids' dresses: Bride & Co | Groom's attire: Ted Baker | Hiring: Styled Functions & Top Table | DJ: Honey B (Swing DJ) & DJ Brad | Other: Ignite Events
SBB ♥ Botanica Flowers, a featured member of our Directory


MORE GREAT GATSBY WEDDING INSPIRATION & IDEAS: