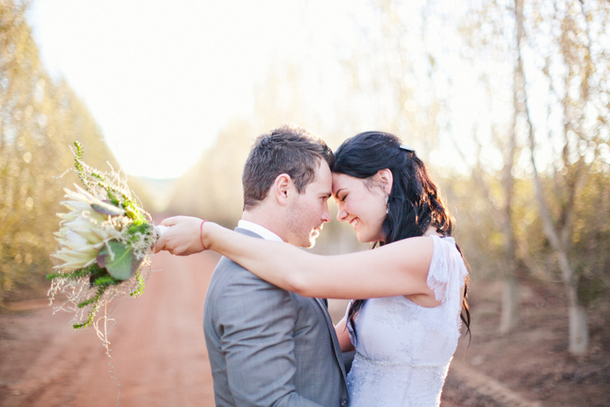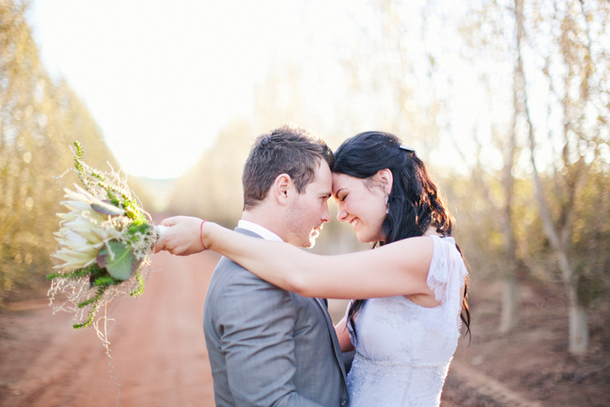 It's not every day that I get to showcase not just one but TWO beautiful weddings, but then it's not every couple brave enough to plan two separate celebrations! But for Lindi and Morgan, it was a way of experiencing both the intimacy of a small, private wedding with just their closest family and friends, as well as including their wider circle in a huge party. Both celebrations (held two days apart) are GORGEOUS, and we're kicking things off with the first, a Delft-themed dinner at the beautiful Babylonstoren. Moira West captured it as gorgeously as only she knows how, and there are so many clever touches that make my detail-loving heart sing! And don't forget to come back later, because there's a Gatsby-esque cocktail hour on its way!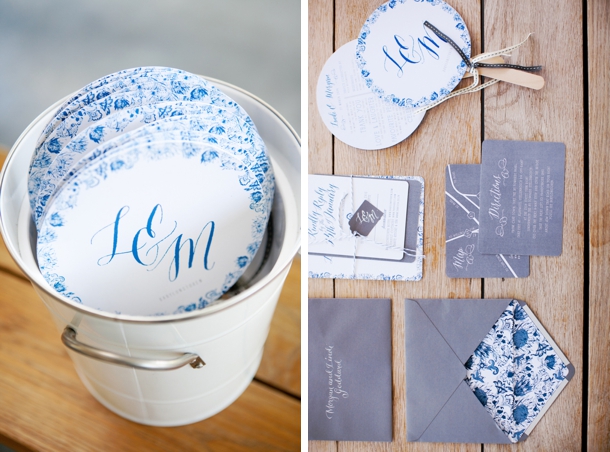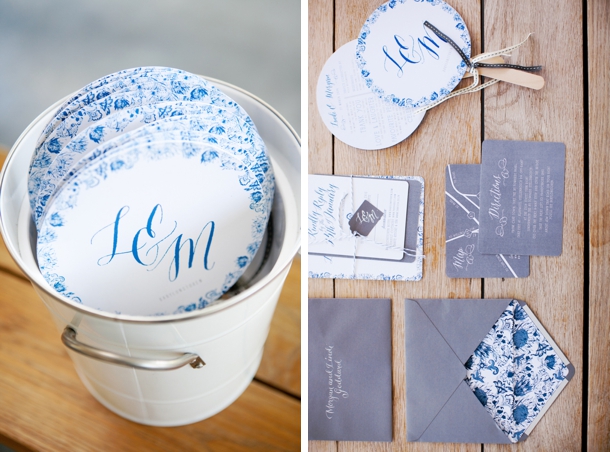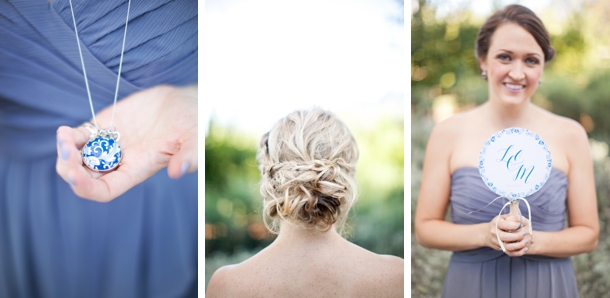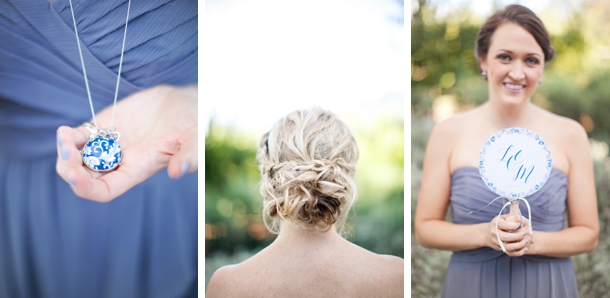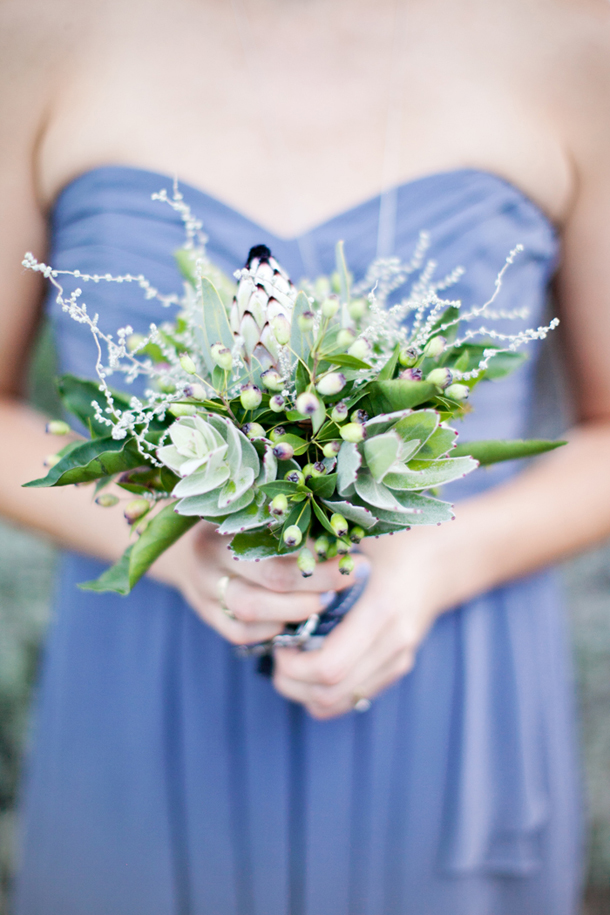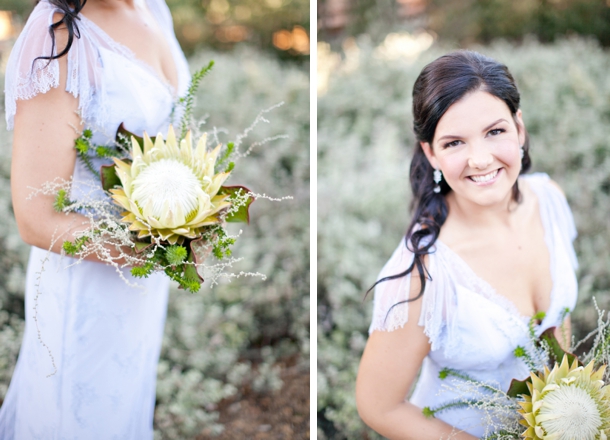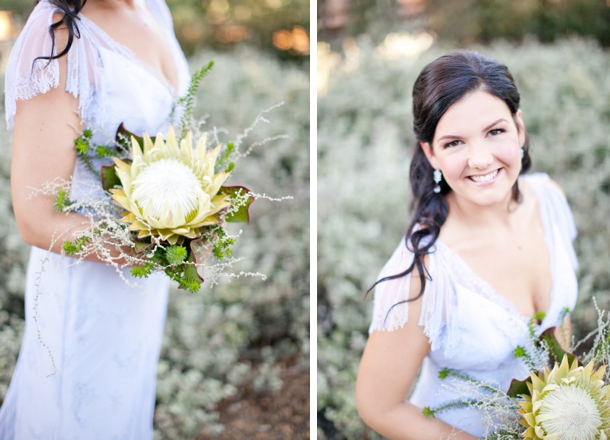 Love Story
Four years ago a good friend of mine had just started a new job and she persuaded me to join her on a night out for a work colleague's birthday. During the course of the evening she introduced me to Morgan, one of her directors. At the time we were both involved in other relationships but there was an instant connection and we got chatting. The night flew past and I remember leaving, hoping that I would bump into him again soon. A few months later we saw each other at another function, both now single… and the rest… well, is history. We have been inseparable ever since.
The Proposal
After living together for two years we decided to take the next step and buy a house together and move to the burbs. We had the usual discussions about finances and realised if we were to buy a house it would mean we wouldn't be able to get married for a while as finances were a little tight. I was really excited to buy our first home together so didn't give much thought to anything more than that. Little did I know that Morgan had something else completely in mind! He had already designed the most beautiful ring with the help of a jeweller and was planning to propose on the day we moved in. Unfortunately things didn't go quite as he planned. Not only was the ring not ready, we couldn't get the keys for the house and I had been bitten by a spider and was violently ill on the day on the day of the move so he decided to cancel, much to my parents' disapointment.
About two weeks after we were in, settled and all the chaos had subsided, he called me at work to ask if I would be able to come home early as he had arranged we meet with a landscaper. When I arrived home I saw Morgan pacing back and forth at the front door. As I was walking up the driveway I asked him what was wrong, to which he answered by dropping down on one knee on the threshold of our new home and asking me to marry him. Anyone who knows Morgan knows he is a bit of a joker, so I was really confused and asked 'No, What are you talking about, where is the landscaper?' It took me a while to realise he was being serious, there was no landscaper and I promptly screamed and dropped the laptop I was carrying. He asked if that was a yes and opened the ring box and there was the most incredible ring I had ever seen!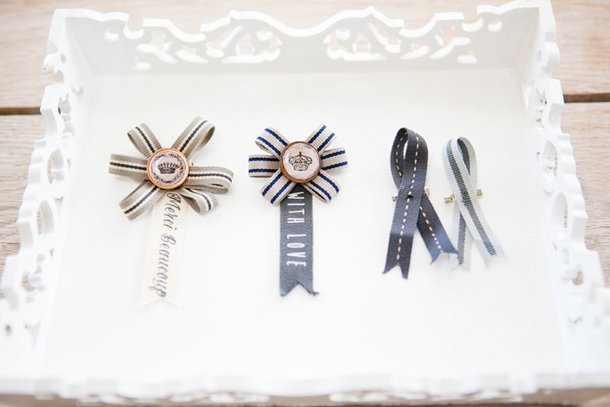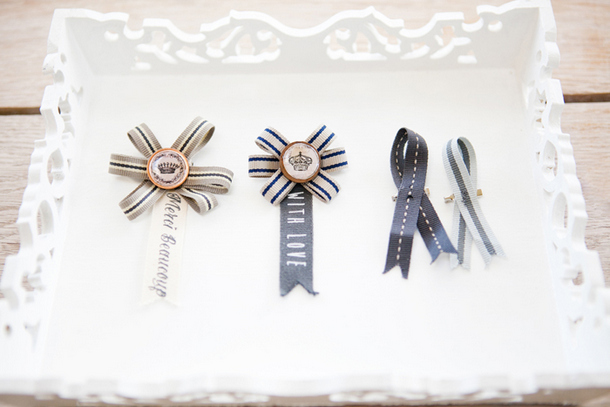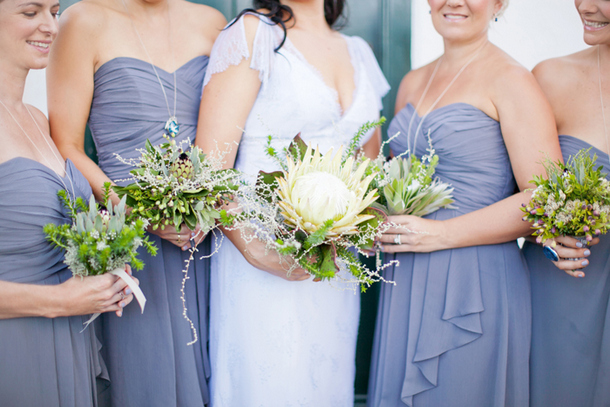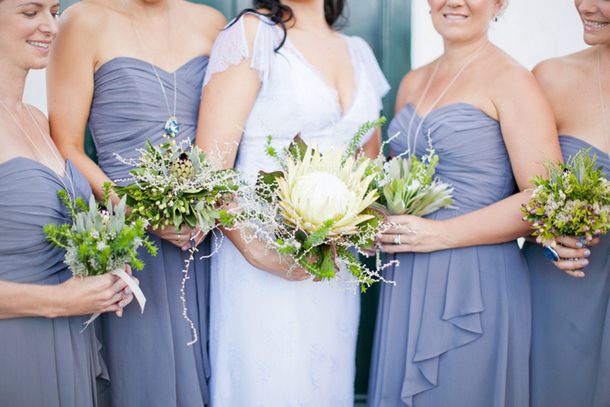 Two Weddings
Morgs and I are a little older, we have been to quite a few weddings and we knew we wanted less of the formalities that come with a big white wedding. We wanted to avoid long queues at the buffet table, cold food and table seating dramas. Initially the solution was to have a small wedding of just our immediate family and bridal party. But we are both from huge families, and have a large group of friends. So when we sat down and started doing a guest list, we quickly realised we would be excluding so many people who we care about. We decided to compromise by staying true to what was important to us and go against the grain, and opted for a small intimate ceremony with a handful of people to witness our vows to each other with an intimate dinner afterwards, and two days later we threw a huge cocktail party to celebrate our marriage with all our extended friends and family. Although it was a mammoth task planning and co-ordinating what was essentially two weddings, two days apart, I wouldn't have changed it for the world. Our wedding day was so incredibly special and we felt like we got to spend time with all our nearest and dearest while still focusing on each other and the commitment we had made to each other. Our cocktail party a few days later was literally a massive celebration of love, which was made all the more special and fun by all our guests that had travelled from far and wide to joined us.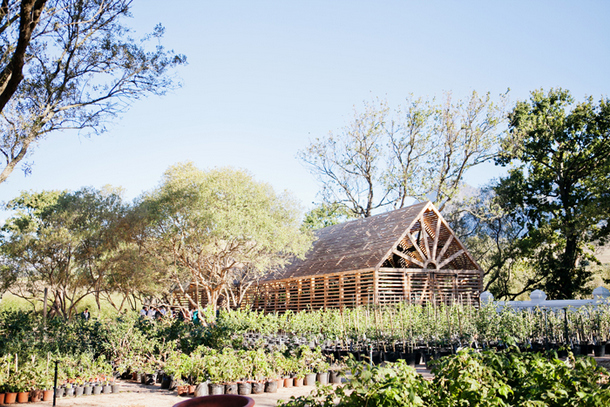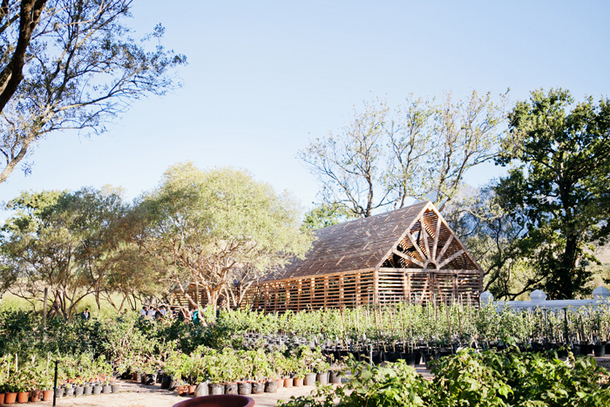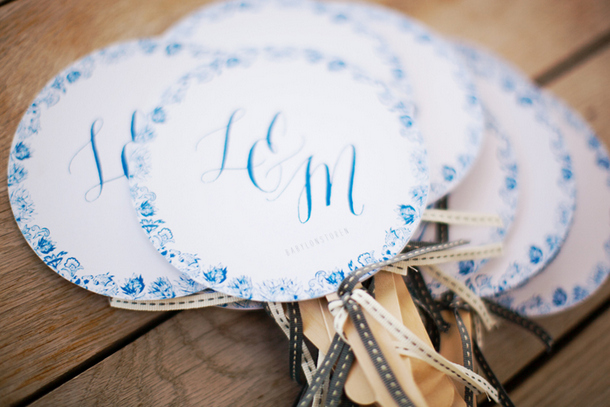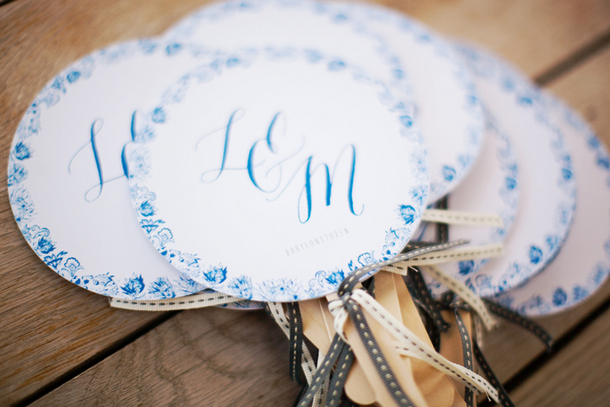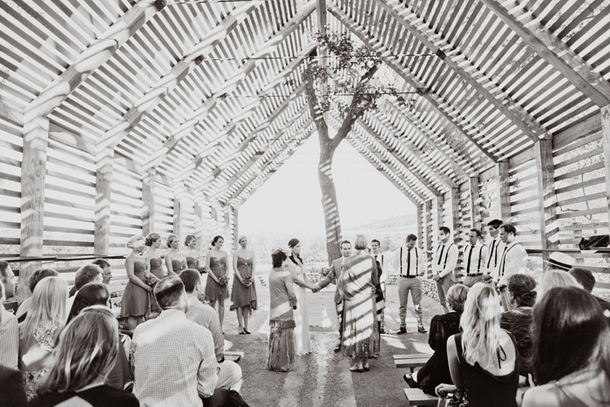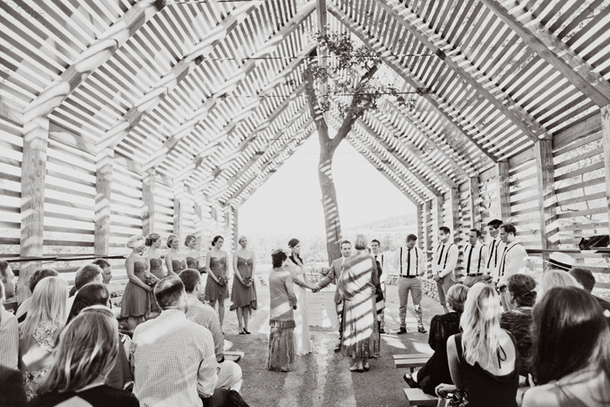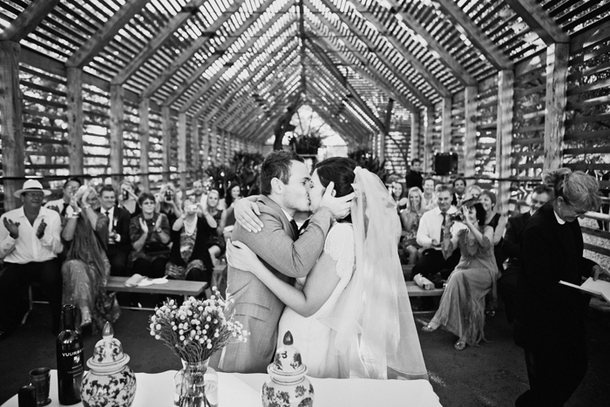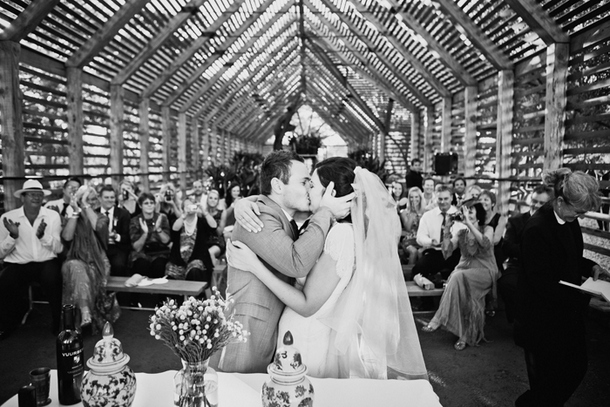 The Venue
I was paging through a copy of an interiors magazine and saw an editorial on the Greenhouse at Babylonstoren, and just knew that it would be a great setting for the intimate wedding dinner we had in mind. After meeting their onsite co-ordinator to look at the hotel and the rest of the farm we were completely sold.
Wedding Style
I had always wanted a grey wedding dress. So after reading blogs and searching Pinterest for some inspiration, our grey colour palette evolved from there. I wanted the décor to be as natural and simple as possible so as not to detract from the natural beauty of the surroundings of our venue. We decided to take inspiration from the Delft mosaics found all over the farm and incorporated it into the stationery and detailing on the vases on the tables, the cake toppers and Delft biscuts. With the help of Tanya and Gundula from Babylonstoren, who scoured the farm and local mountainside to find different grey fynbos and white proteas that would complement the soft tones of grey we were using.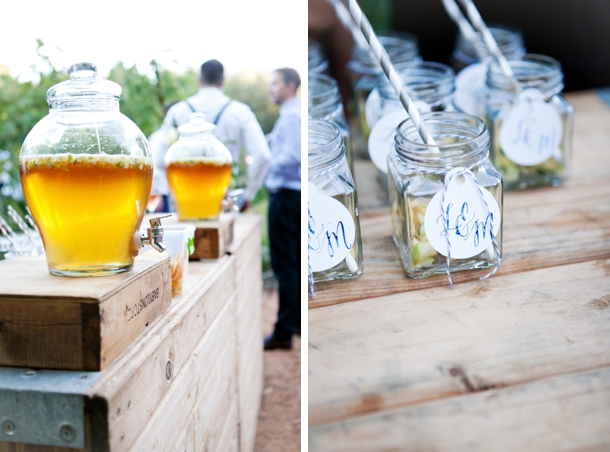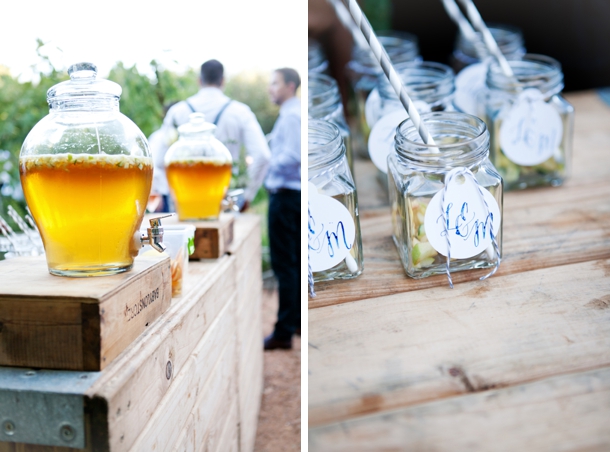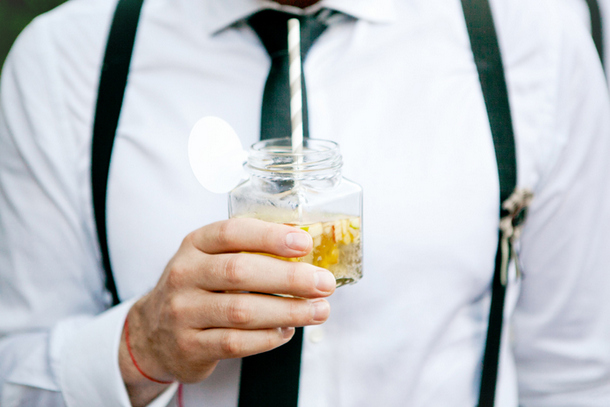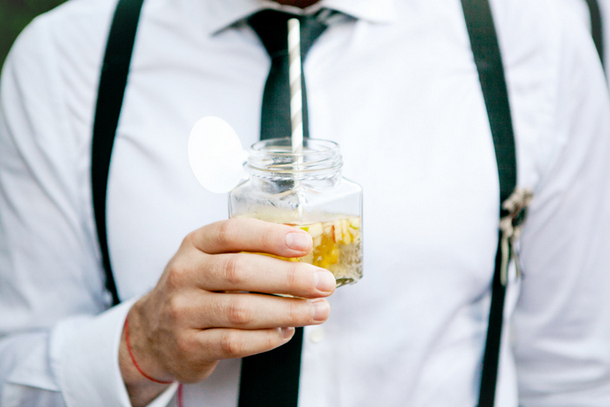 DIY Elements
Having two weddings in two days is no mean feat so to save on hiring costs there was lots of DIY for all the décor items. With the help of my bridesmaids , family and very patient fiancé' we made what seemed like millions of lace jars, the Aloe pot plant favours, all the labels and décor used for the cheese & dessert tables. I couldn't find the accessories for my bridesmaids that I liked so I ended up making the charms for their bouquets and necklaces as well.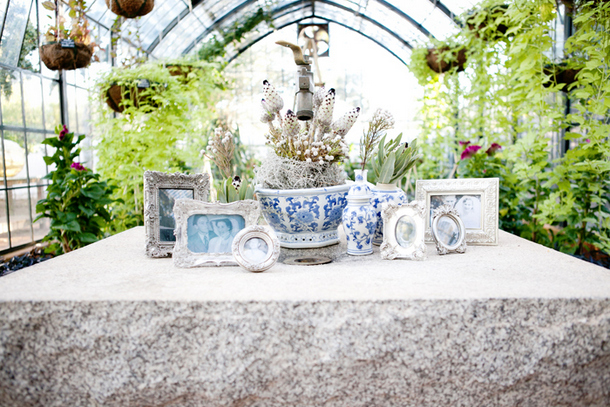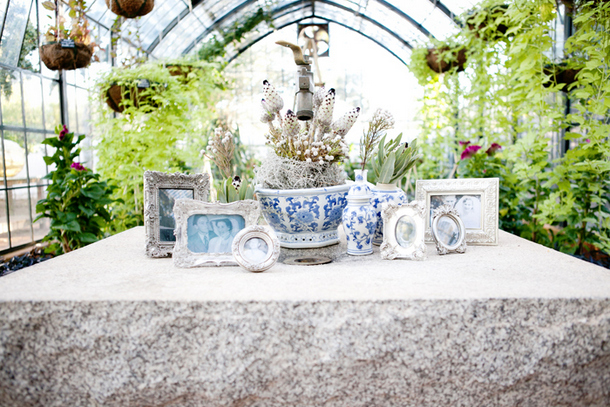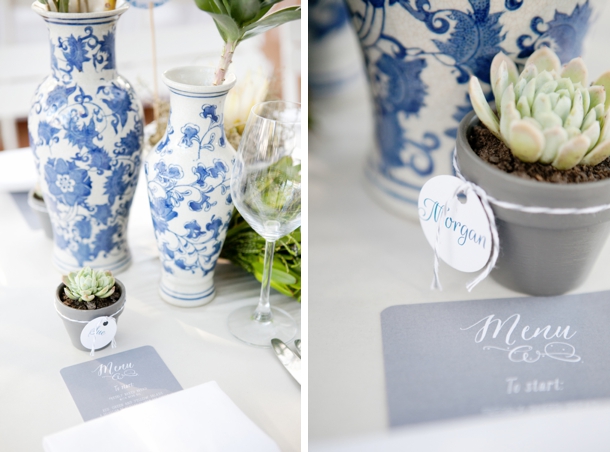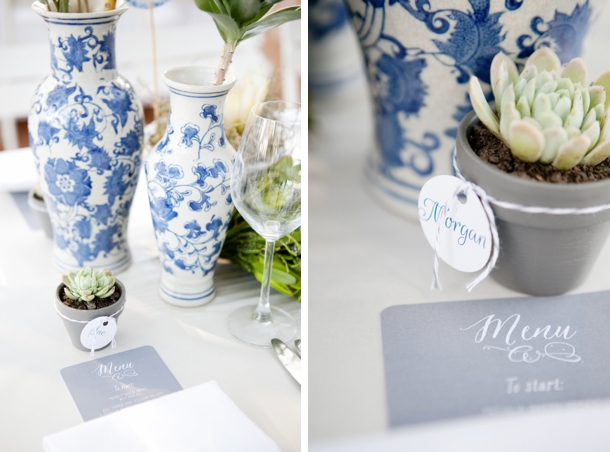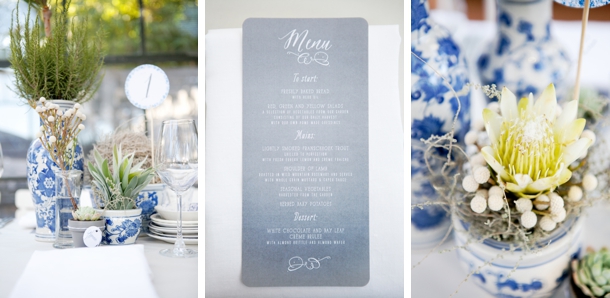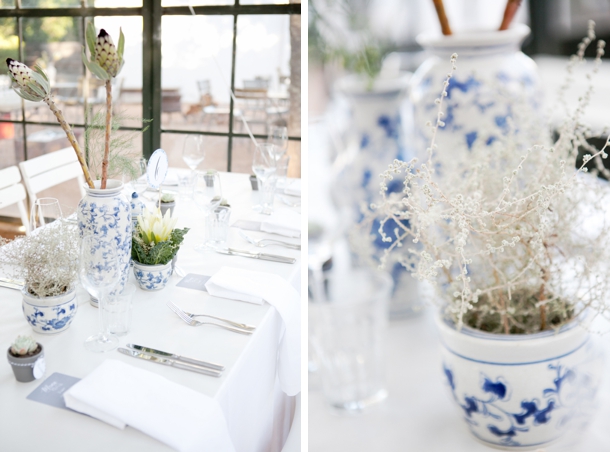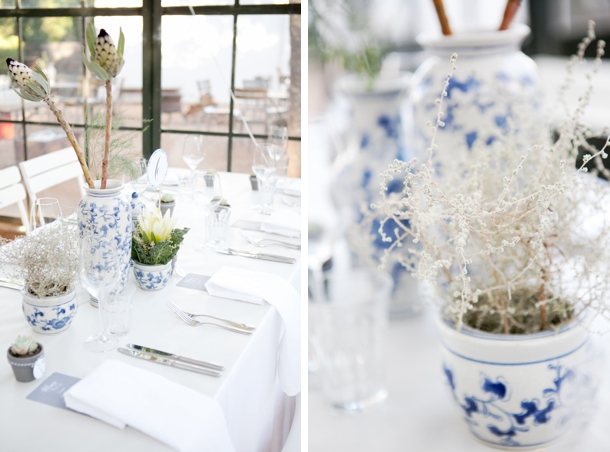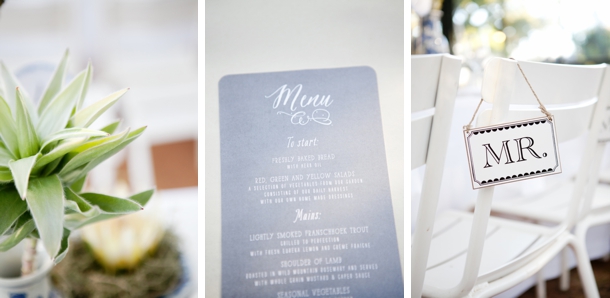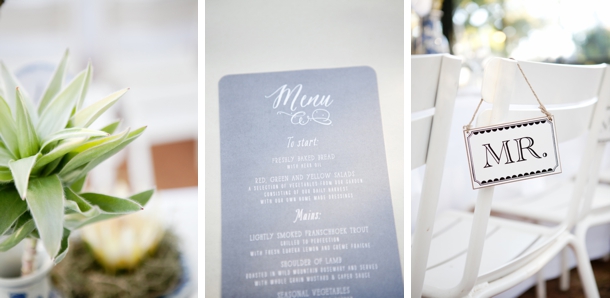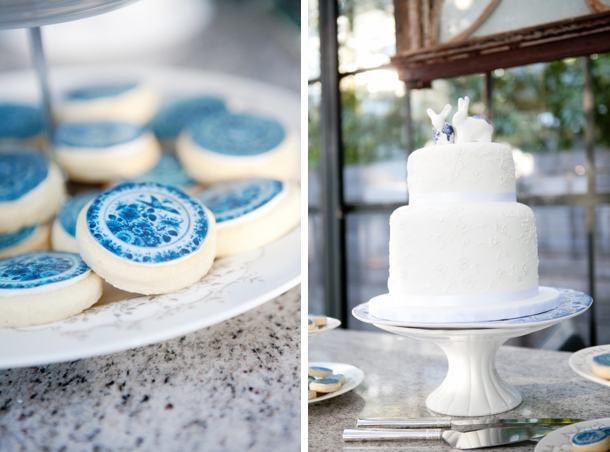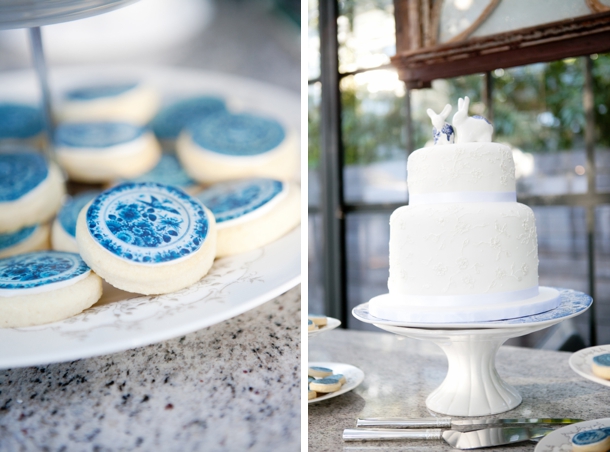 The Flowers
Rustic, natural, indigenous.
The Dress
I have my sister to thank for my beautiful dress. She knows me better than I know myself. After showing her a picture of what I initially had in mind (which looking back was HORRIBLE!), she suggested we visit Elbeth Gillis to have a look at her beautiful dresses. As we were parking, the dress was in the window and I just knew it was the dress for me. It was the first dress I tried on and once Elbeth said she could make it in a soft grey for me there was just no question that it was 'the one'. Having my dress made by Elbeth was one of the best experiences. She is so patient and calm. I looked forward to all my dress fittings and it was such a special experience to share with my mom and sister.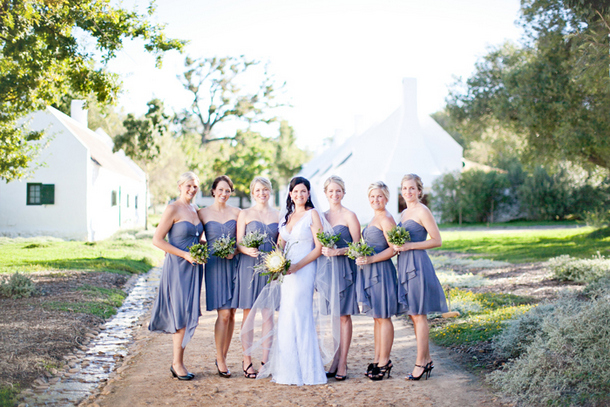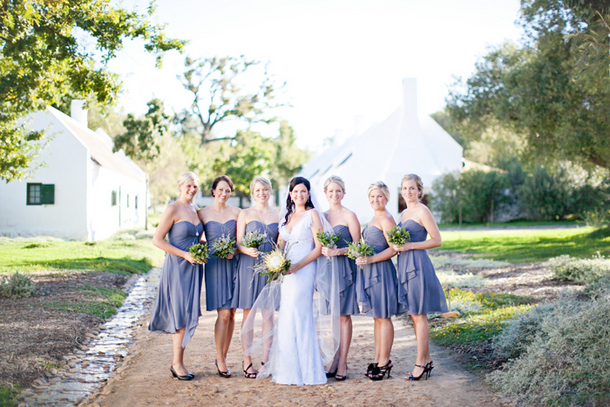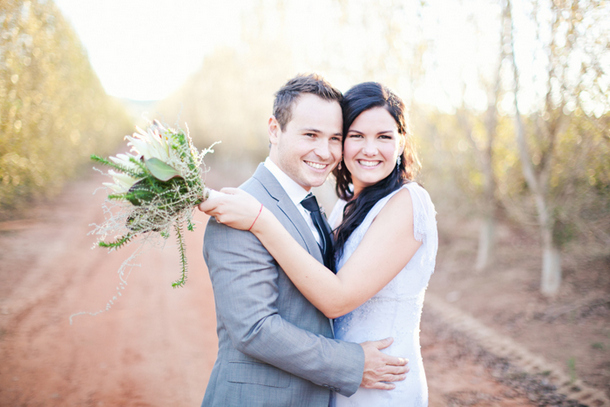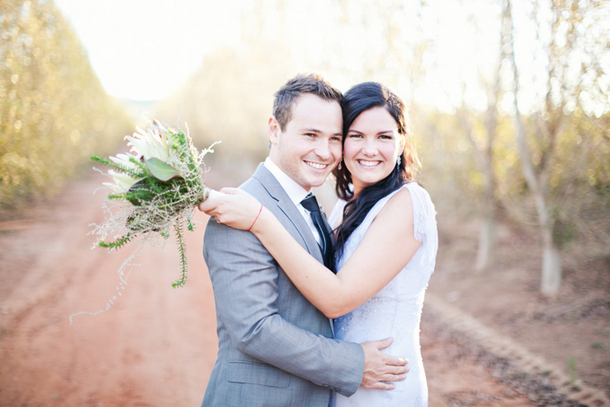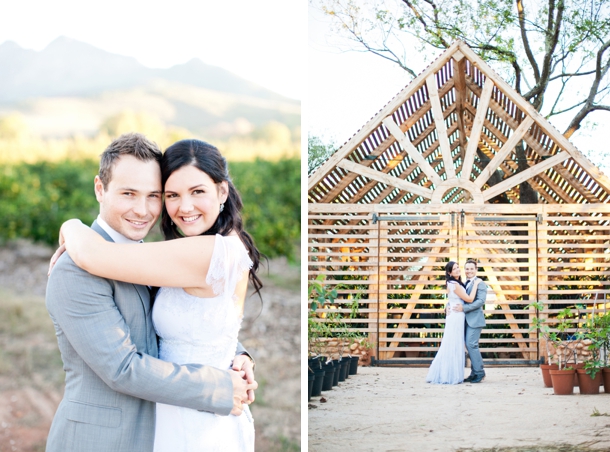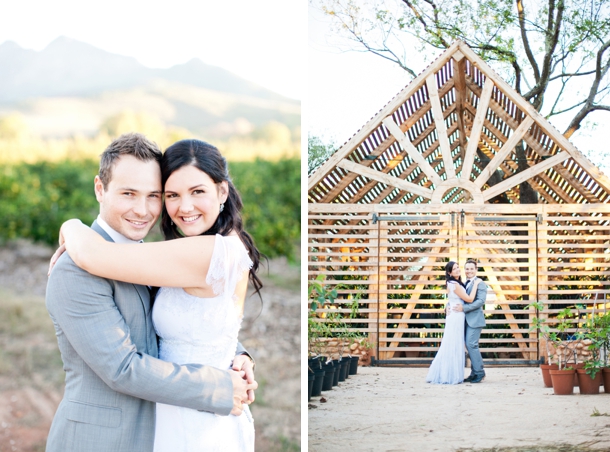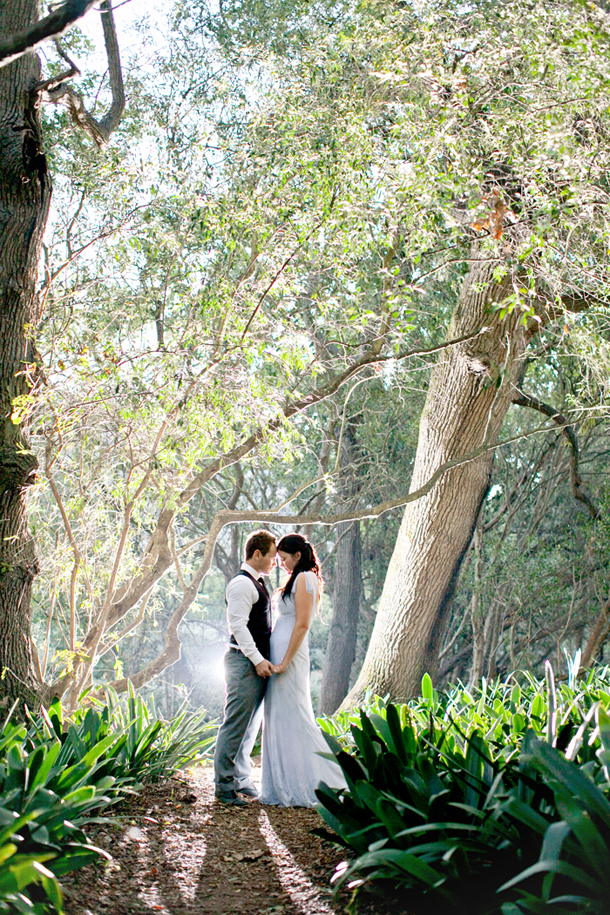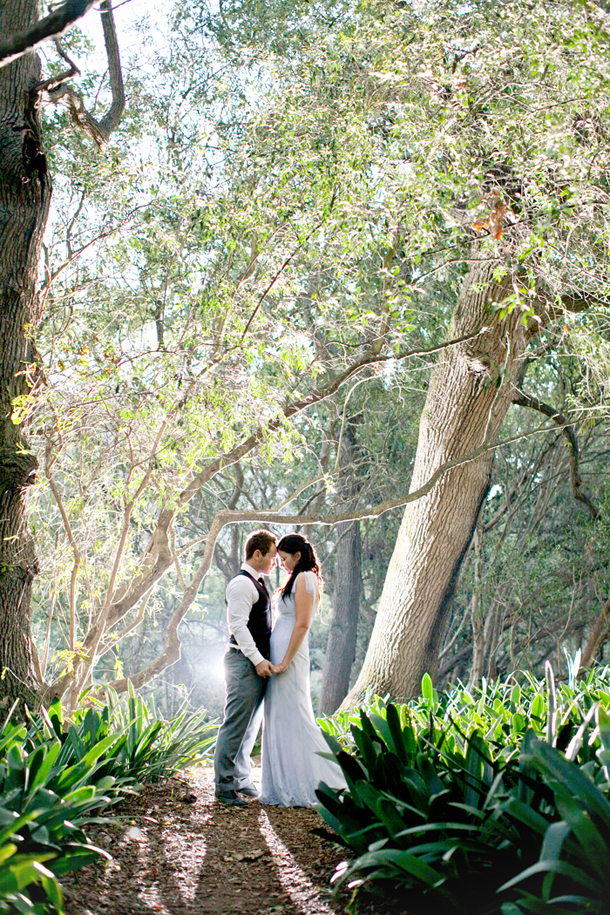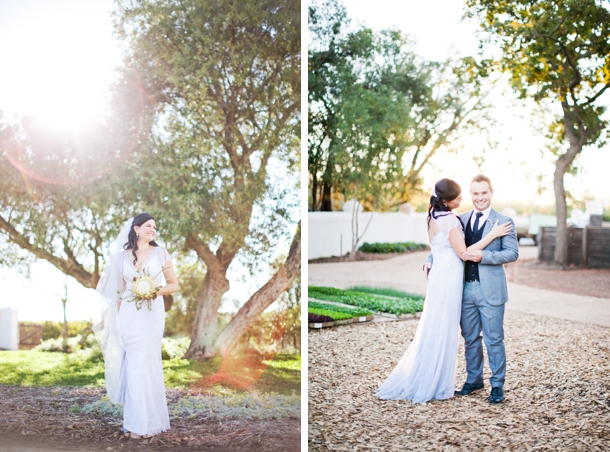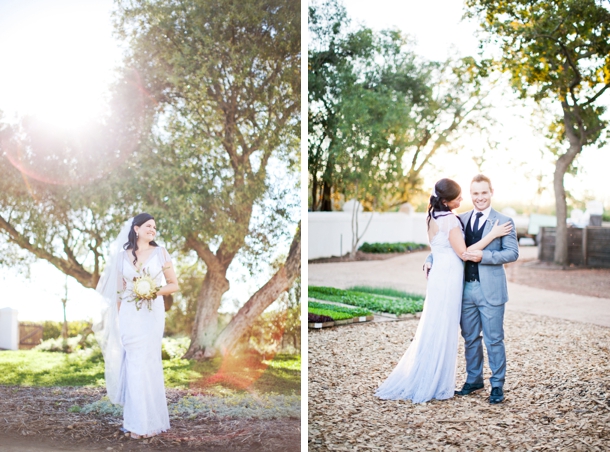 Memorable Moments
There were so many but if I had to narrow it down to three, I would have to say spending a very relaxing day filled with love and laughter with my bridesmaids in such a beautiful setting while getting ready; spending some quiet time with my dad and my sister while cruising through the gardens on a golf cart on the way to the ceremony; and finally our ceremony – there were tears, laughter and a very special symbolic bracelet blessing . Our officiate, Azilia was wonderful and involved every guest and member of our family in our vows to each other. It felt like the most natural thing in the world to be surrounded by our closest loved ones and say our vows and commit our lives to each other.
The Honeymoon
Our leave was limited and we wanted something a little off the beaten track as far as honeymoons go. A travel agent I contacted suggested Kaya Mawa on Lake Malawi and after reading up on the hotel we were sold. It was the most incredible experience. The staff were warm, friendly and went out of our way to make our stay phenomenal. It is possibly one of the most romantic places on earth.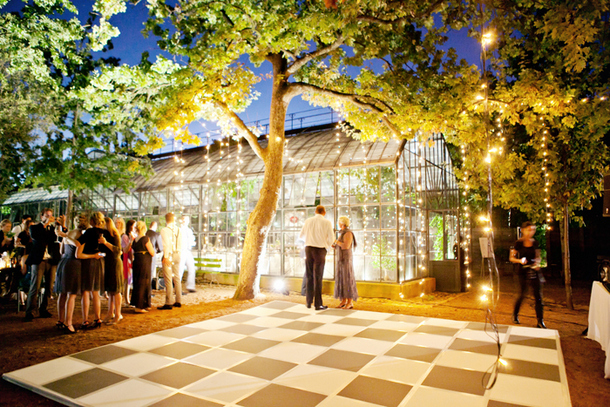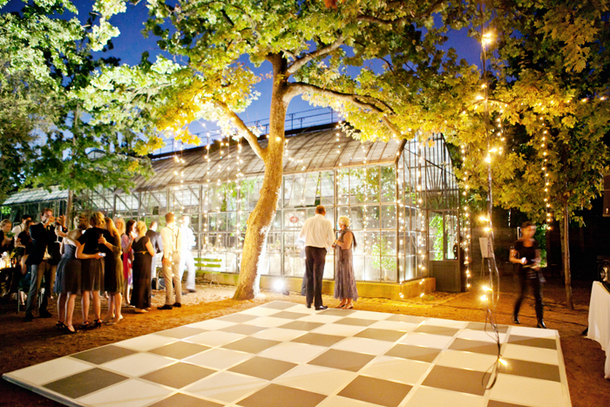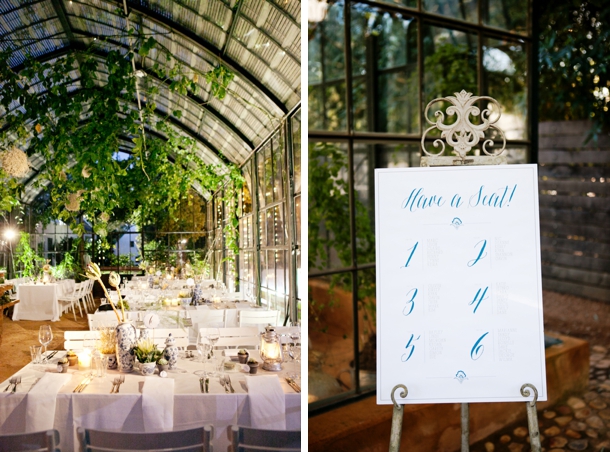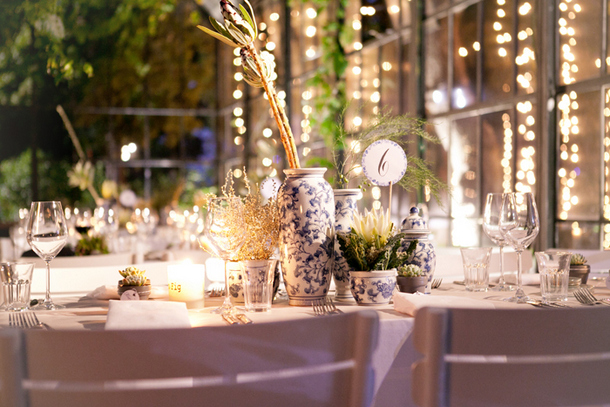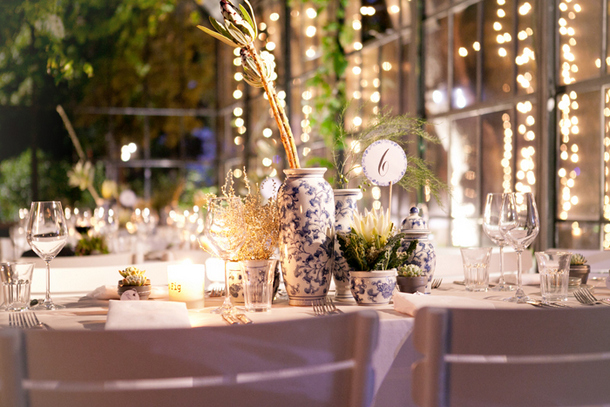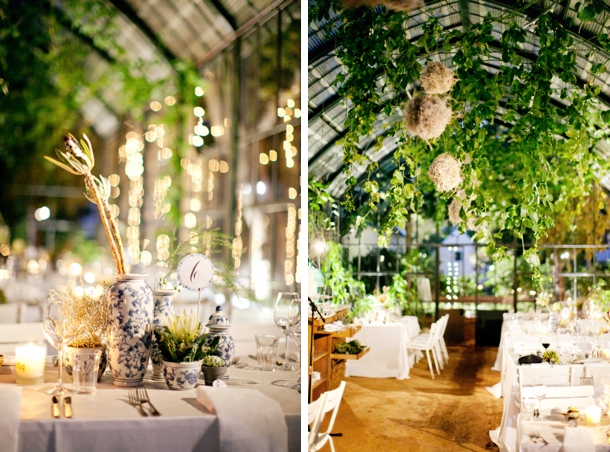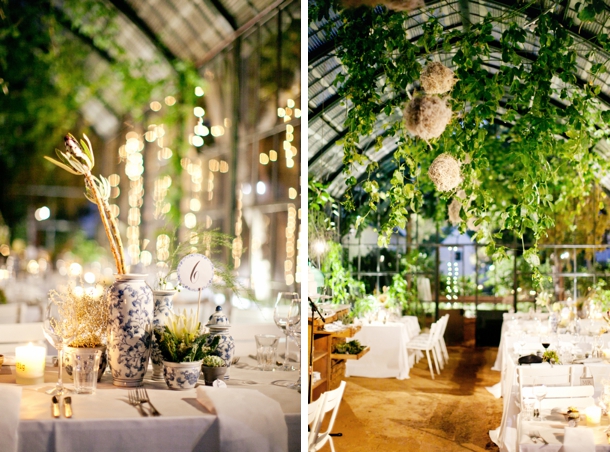 Advice for Future Brides & Grooms
We did things a little unusually as far as 'normal' weddings go, and at first a lot of people were a bit hesitant of how it was going to work out. But after two such memorable and special days, everyone understood why we wanted to celebrate our union that way. My advice to any couple planning their wedding would be: go with your gut on what makes you happy. It's your day as a couple. So make it a happy, memorable one that is true to who you are. Shop around for suppliers; sometimes you get the best service from the smaller lesser known companies. I was lucky enough to have wonderful contacts that made planning two functions seem easy with their enthusiasm and professional service.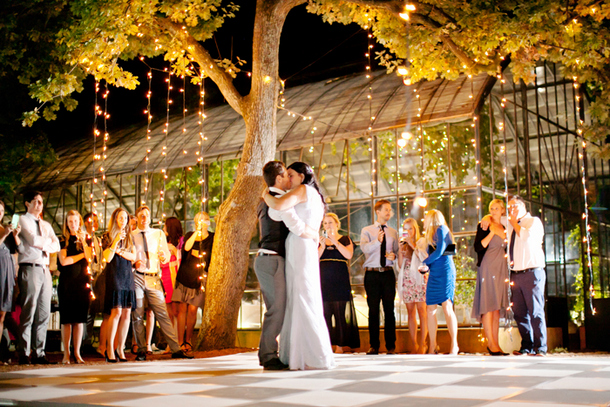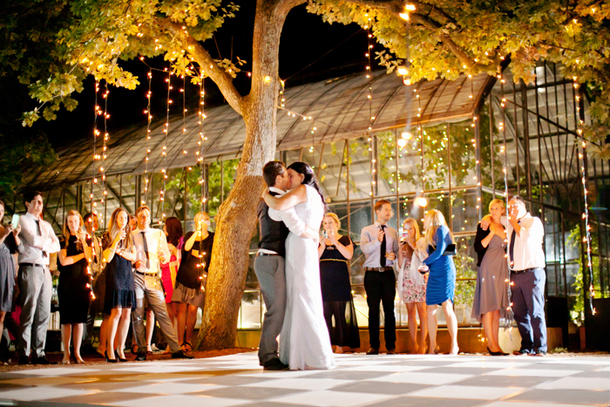 You can see more from this wedding on Moira West's blog.
SERVICE PROVIDERS
Venue & catering: Babylonstoren | Photography: Moira West | Co-ordinator: Tanya Coetzee | Cakes: Wendy Macleod | Delft printed biscuits: Laura Mitchell from Cake Couture | Flowers & decor: Babylonstoren & Classy Hire | Stationery: Nicky from Moonbeams & Polkadots | Bride's dress: Elbeth Gillis | Bride's accessories: Lovisa | Hair & makeup: Marni Bezuidenthout | Bridesmaids' dresses: Bride & Co | Groom's attire: Ted Baker | Hiring: Classy Hire | DJ: Legacy of Sound | Celebrant: Azilia Reisenberger | Other: Ignite Events