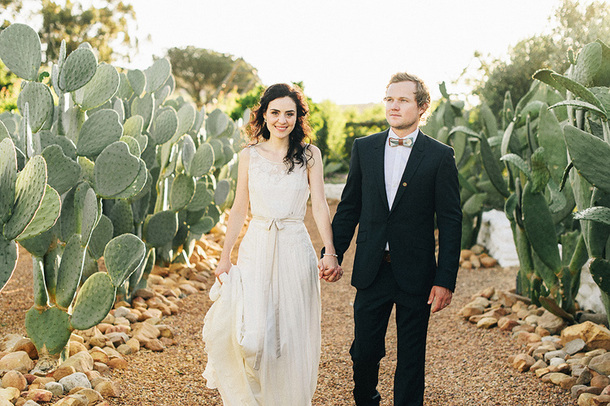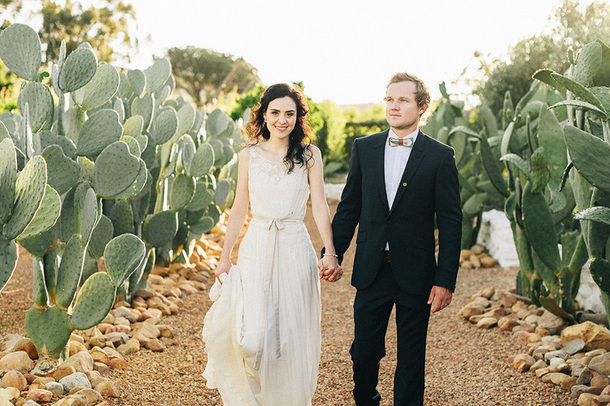 It's a happy day when we get to feature a wedding by welovepictures. This Cape Town duo never fail to deliver images that are fresh, personal and oh so gorgeous! Today they've worked their magic with a wedding that personifies the principle of simple elegance, enhancing but not competing with its beautiful natural setting (the organic gardens of Babylonstoren), and generally sitting as gently on the mind as a cool breeze on a summer's day. I love love love Janina's dress, the bridesmaids in white, the hanging café lights over the dancefloor and the general sense of wholesomeness and love that wraps around the happy couple as they promise to spend a lifetime together.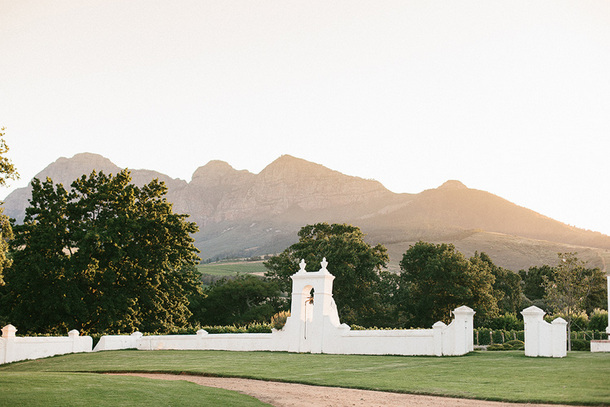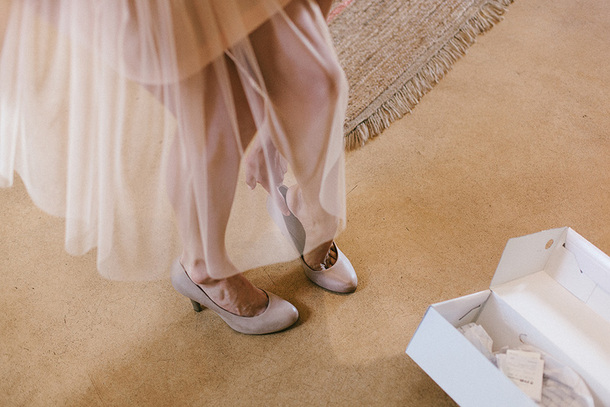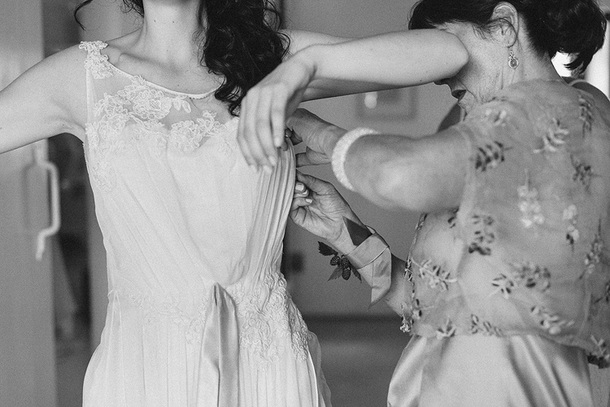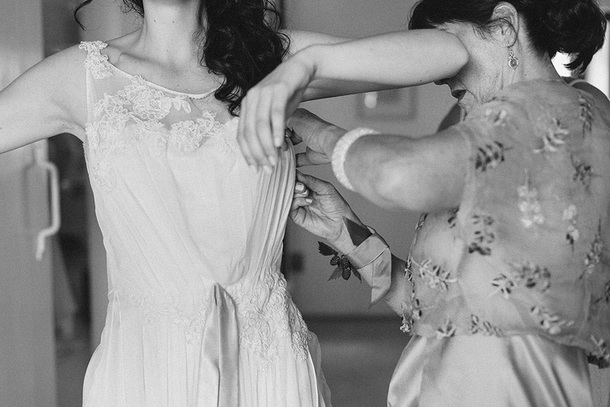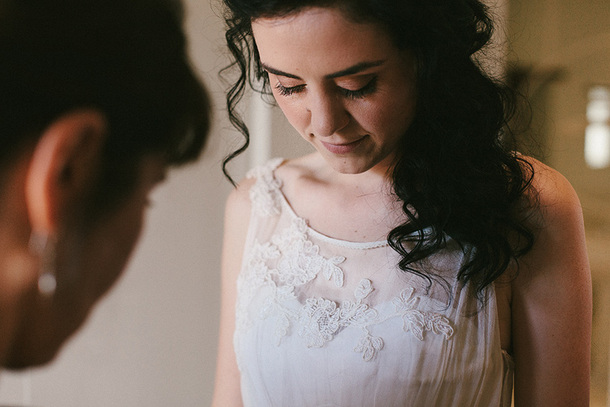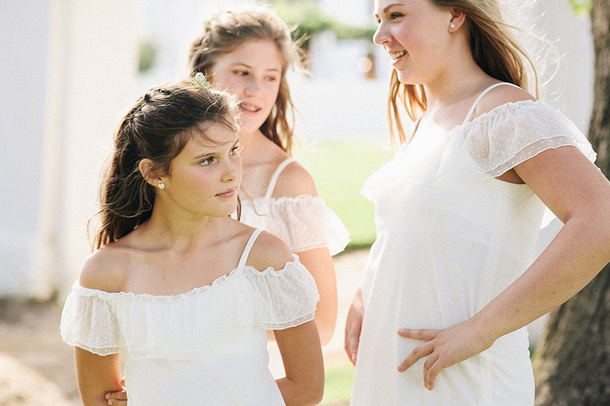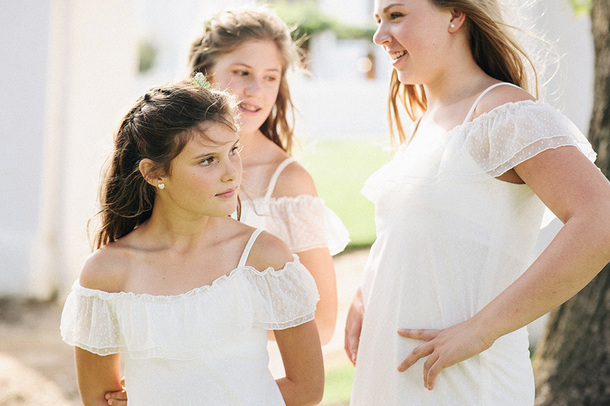 Love Story
Although Léan and I went to schools right across the street from each other, he went to the boys' school and I went to the girls' school. We never met during our school years even though we shared the same friends. We only met a few years later at a communal friend's braai and ended up talking till the sun came up! After a year of long-distance while I was studying in Stellenbosch and he was finishing his undergrad in Pretoria, he moved down to the Cape. We had an awesome almost five years living in Cape Town and Léan asked me to marry him while on holiday in Stilbaai!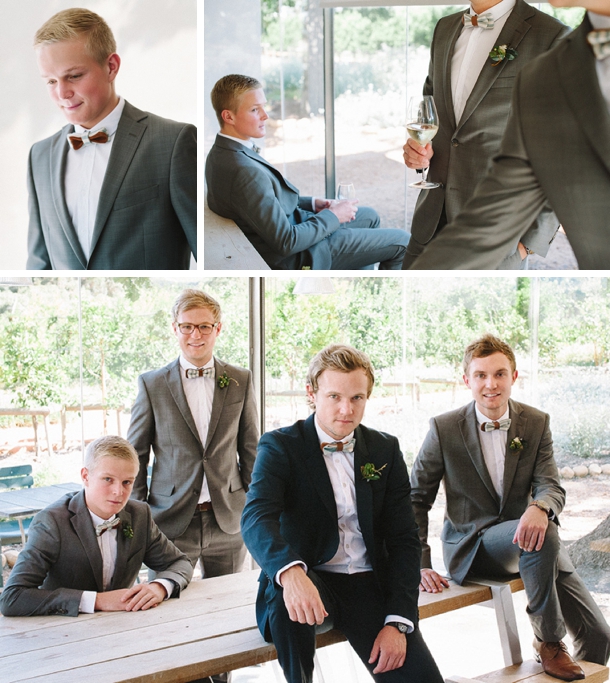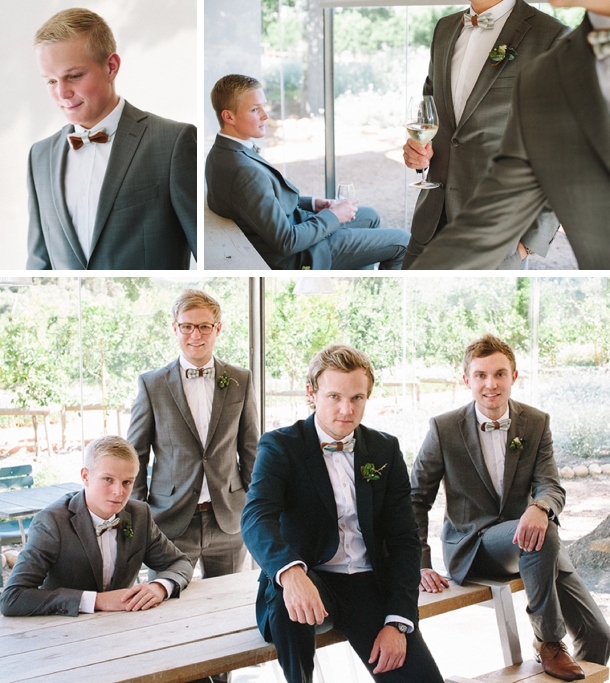 The Proposal
We took the boat out on the river to celebrate our five year anniversary and after a bottle of our favourite lovely rosé (to calm the nerves, I would realise later) and an adventurous trip down the river banks, he parked the boat and totally unexpectedly went on his knees and asked me to marry him! I did not think I could get luckier than that! I felt like a princess and the luckiest girl in the world!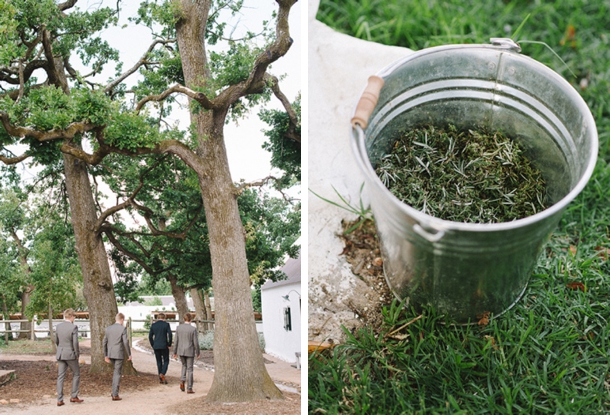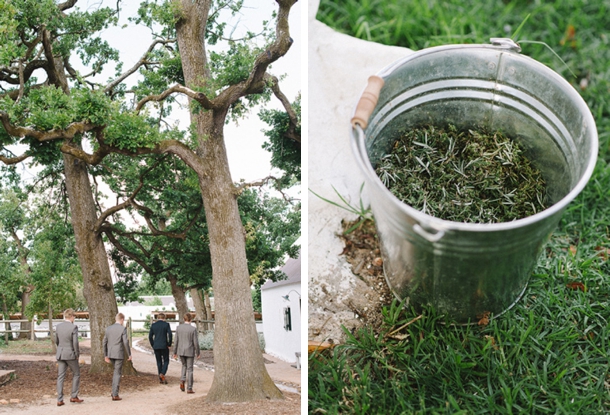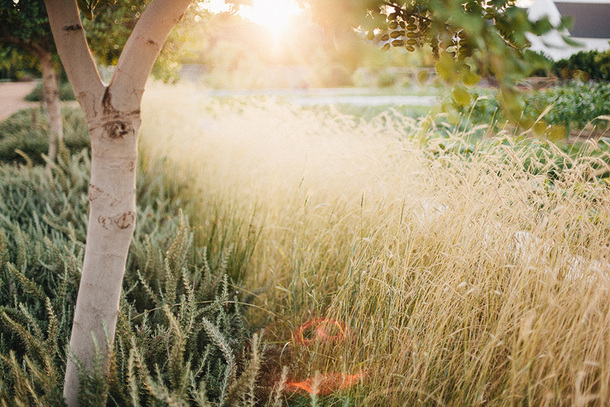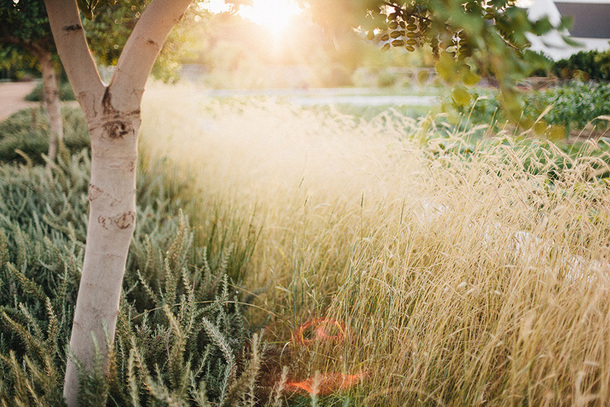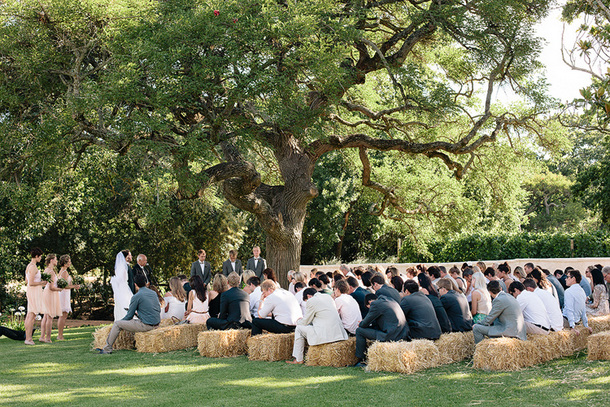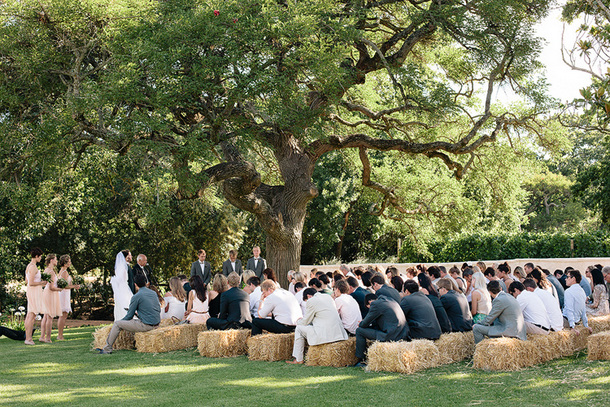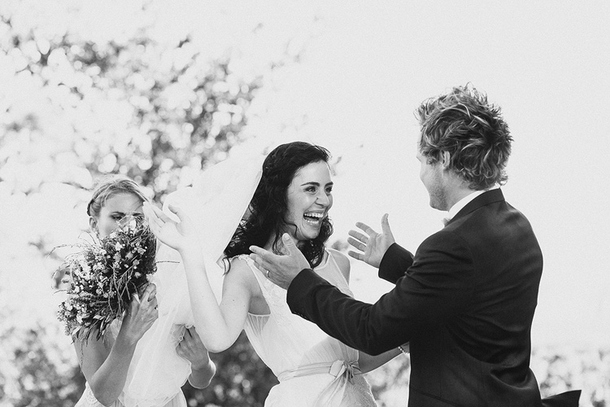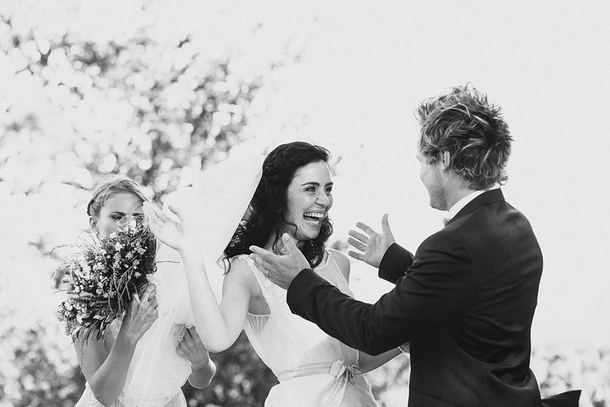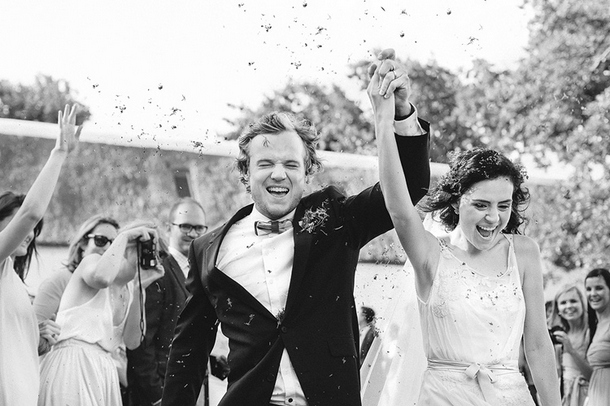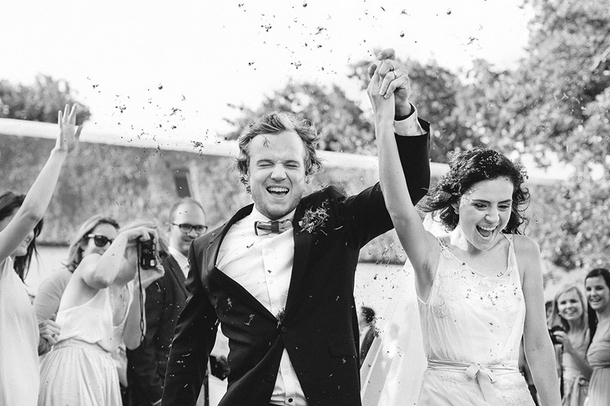 Wedding Style
Pinterest was probably my main source of inspiration; however we wanted to keep it very natural and in-sync with the surroundings of the venue so we kept away from too many "thingies" and decor. The amazing farm with its heavenly gardens and fruit and vegetable plants formed a beautiful backdrop for what we wanted for our celebration. A lot of ideas also came from what was in season at the farm. We wanted to keep it very natural.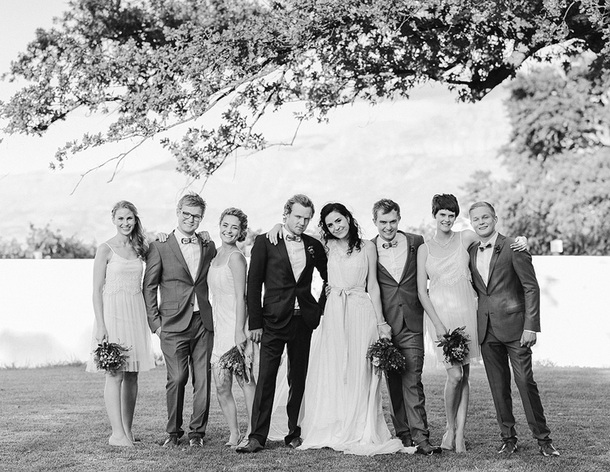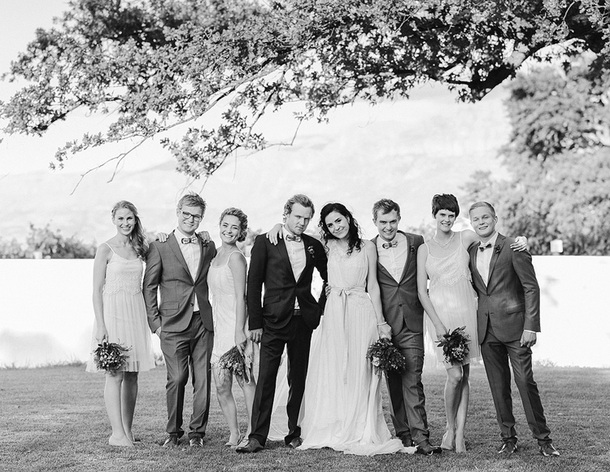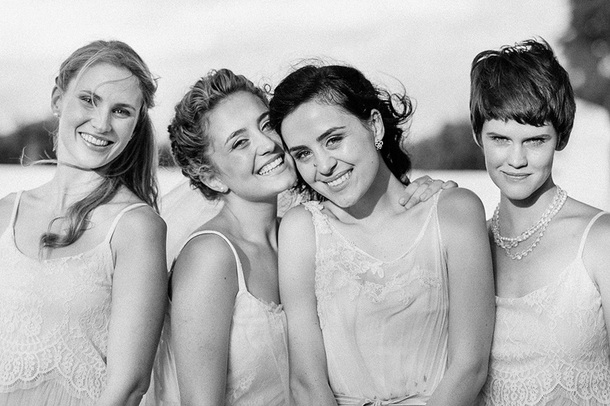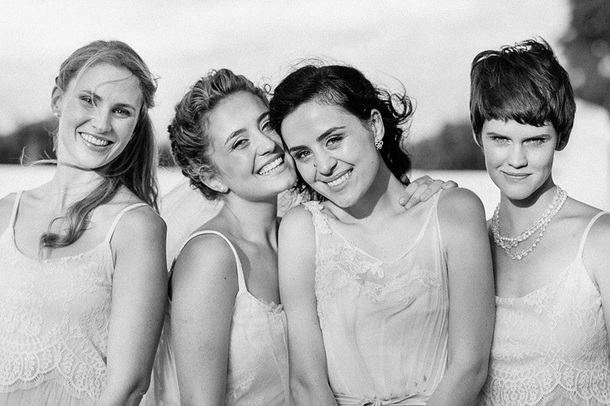 Wedding Details
It was a real celebration that we wanted to keep to only inviting the closest people in our lives. Family is a very important part of our lives and we involved our family as far as we could – Léan's three brothers were his best men, and my sister and two brothers blessed us with the most beautiful music during our ceremony!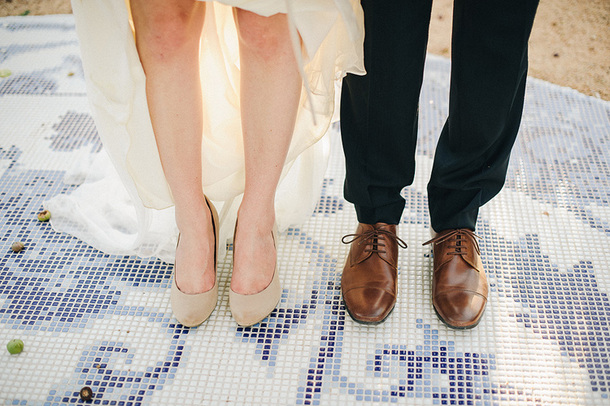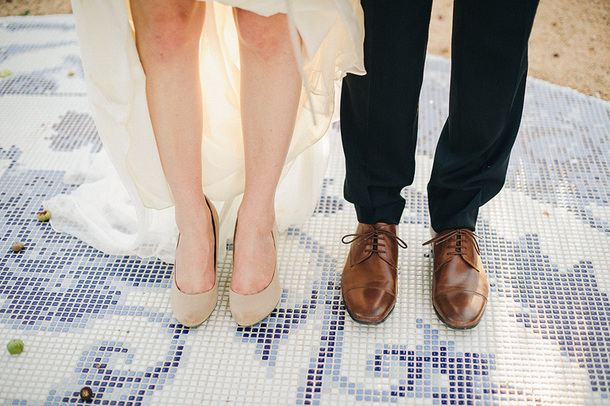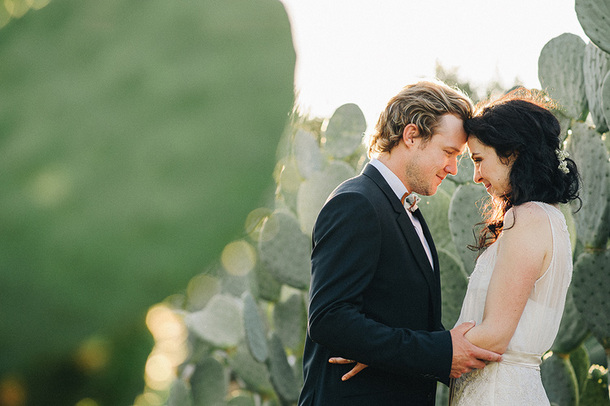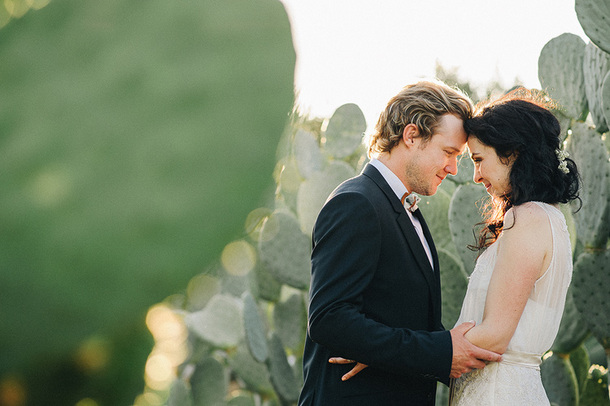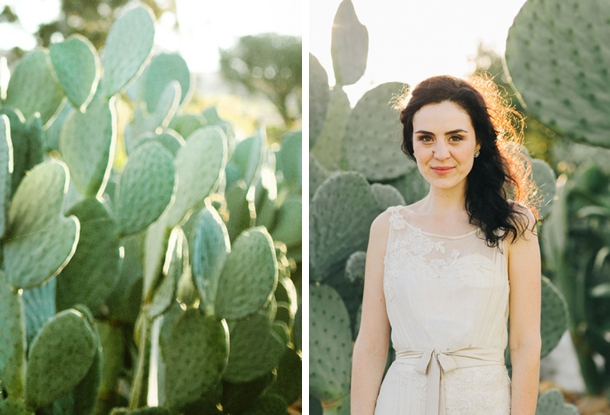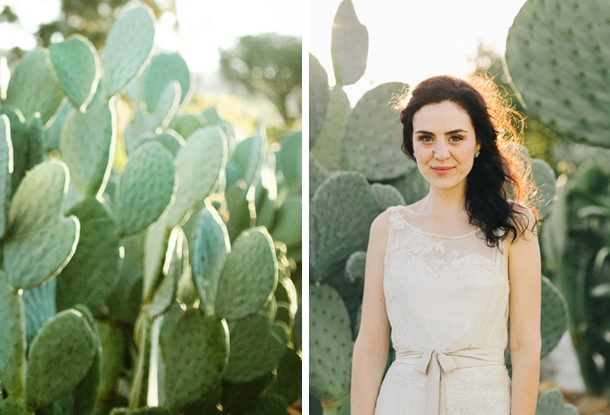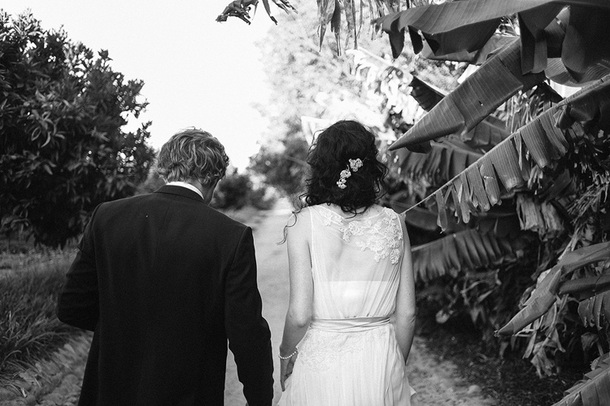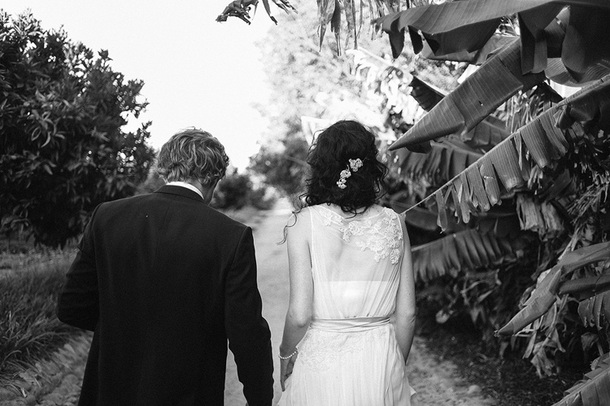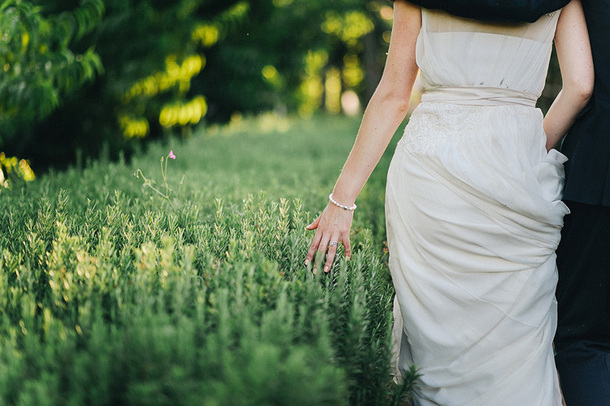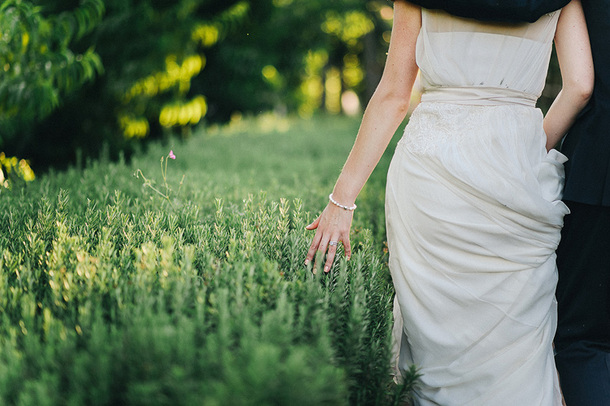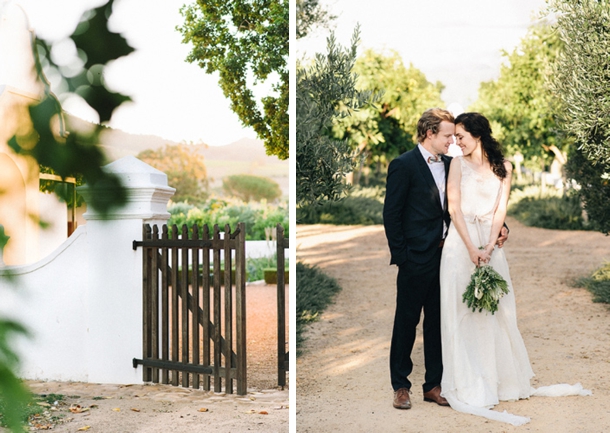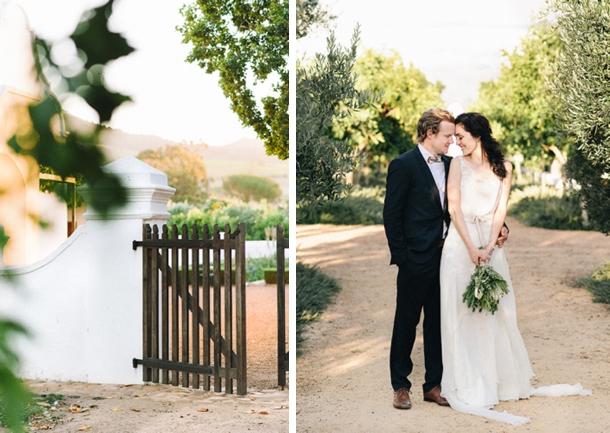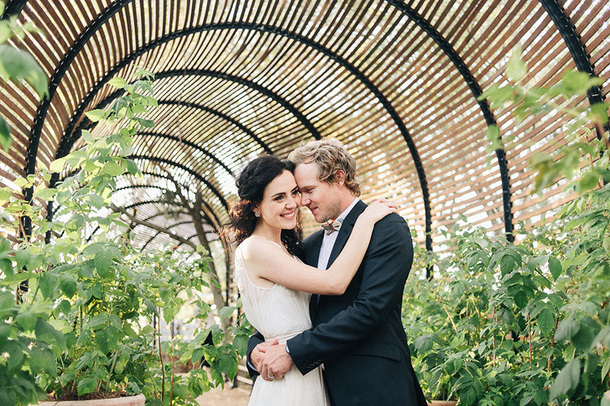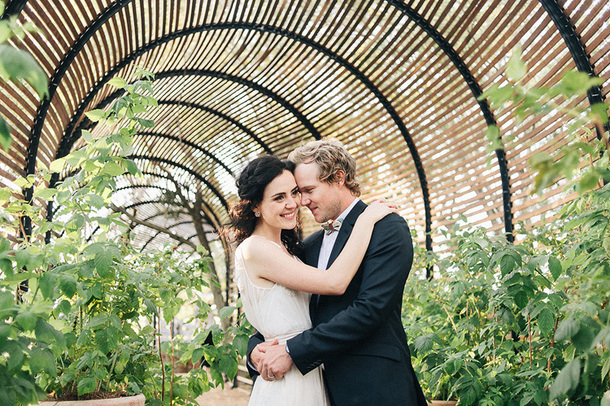 The Flowers
They were from the gardens of Babylonstoren, amazing and in-season. Very simplistic and natural.
The Dress
I have always loved Abigail Betz designs so she was the very first and only designer I went to for fittings. I only tried one dress on and fell absolutely in love with it.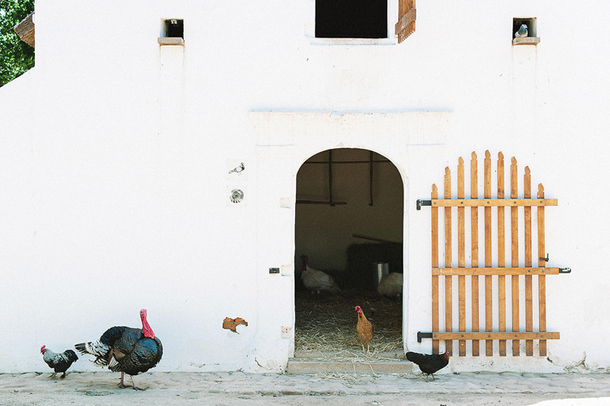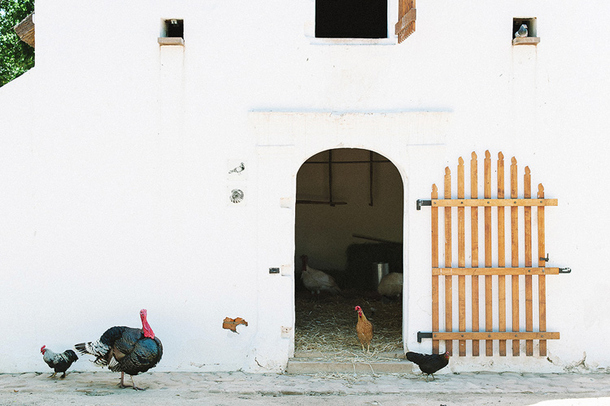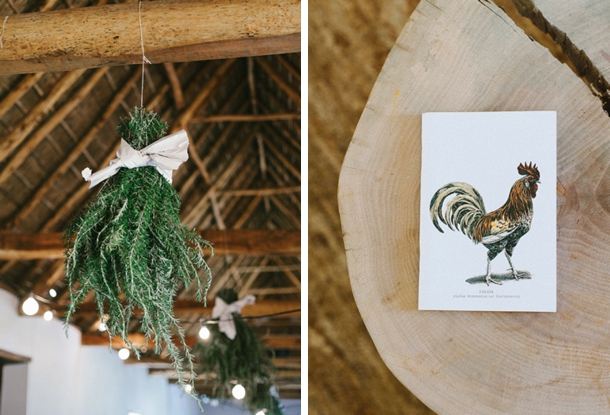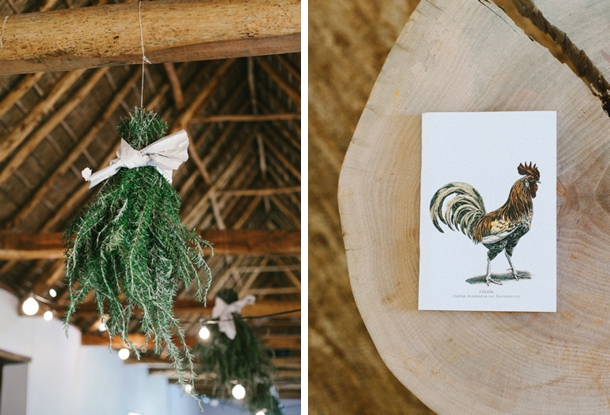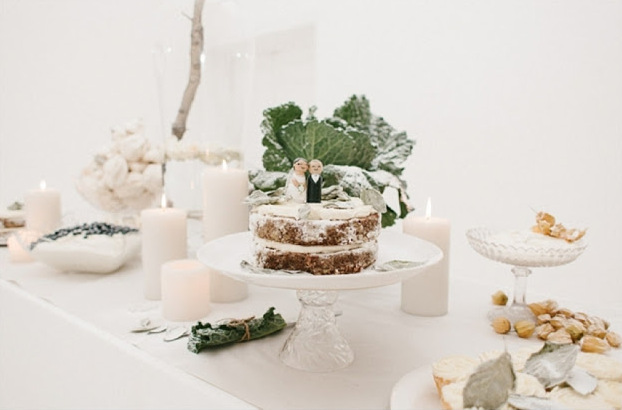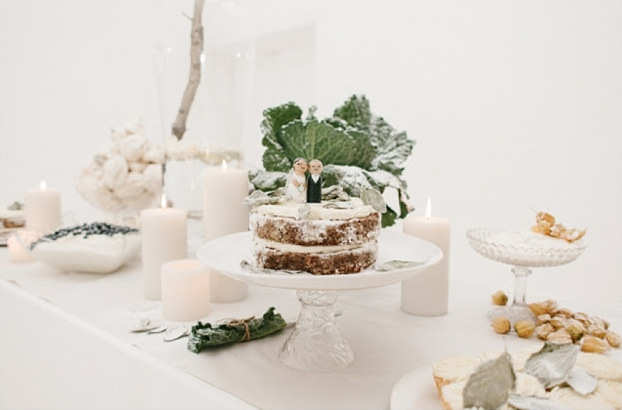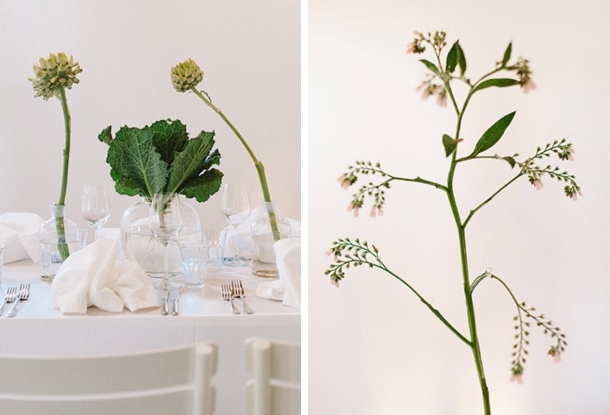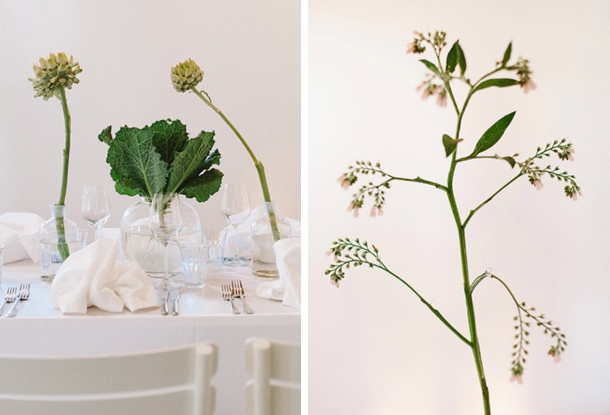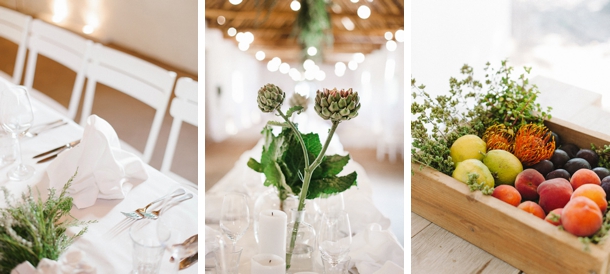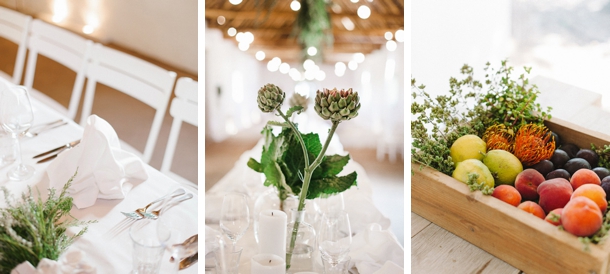 The Honeymoon
It was the biggest surprise ever – we went to Key West, then did a cruise in the Caribbean stopping at Haiti, Jamaica and Mexico, and then New York for Christmas!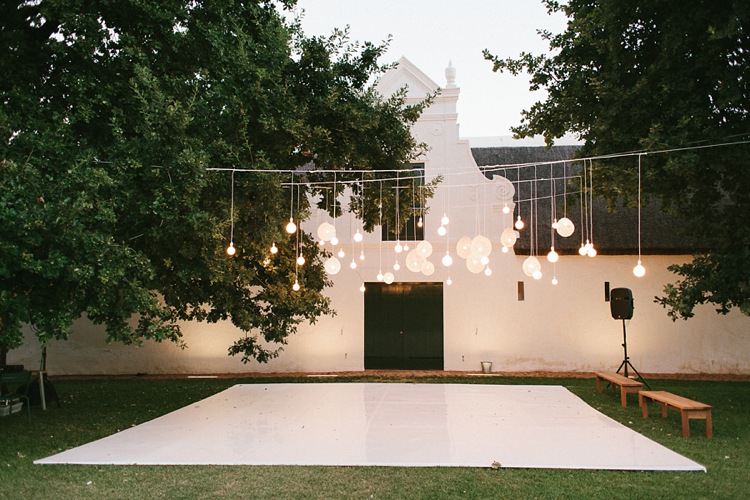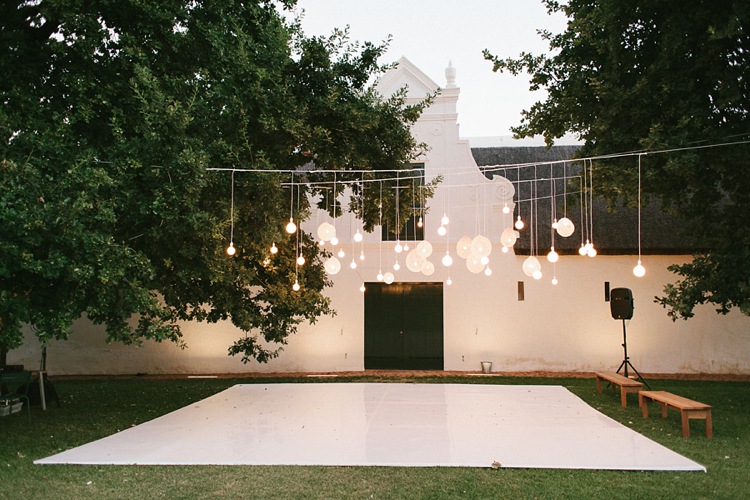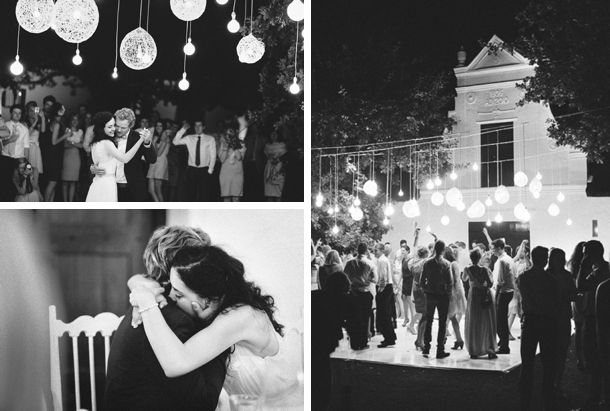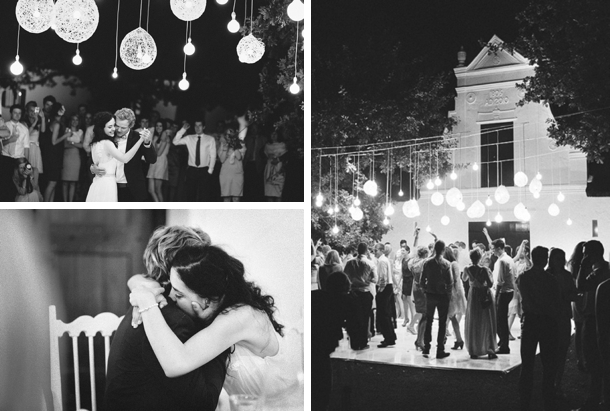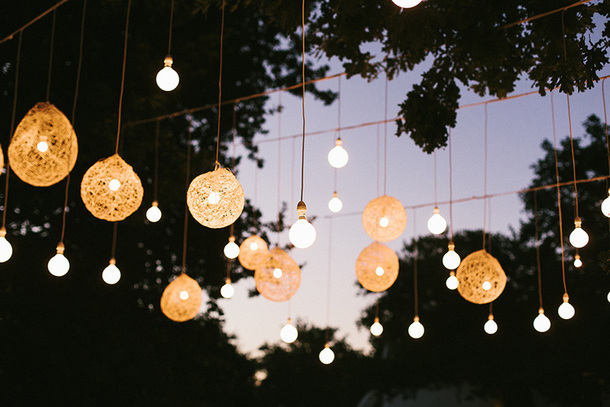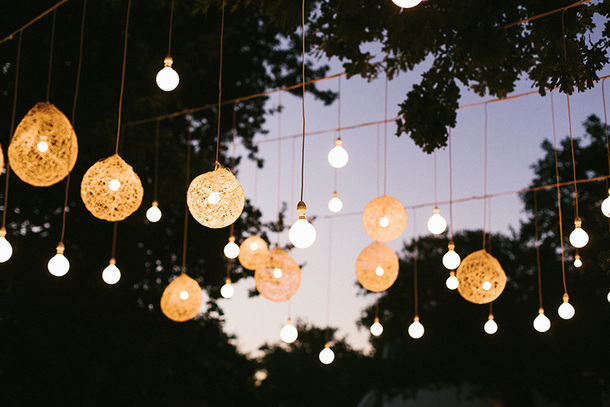 You can see more from this wedding on the welovepictures blog.
SERVICE PROVIDERS
Venue & catering, flowers & decor: Babylonstoren | Photographer: welovepictures | Videographer: Juri Badenhorst | Stationery: Marli Heunis | Bride's dress: Abigail Betz | Hair & makeup: Jeanette Genis | Groom's attire: Tiger of Sweden | Hiring: Something Different | Music: Wiam Otto
Save