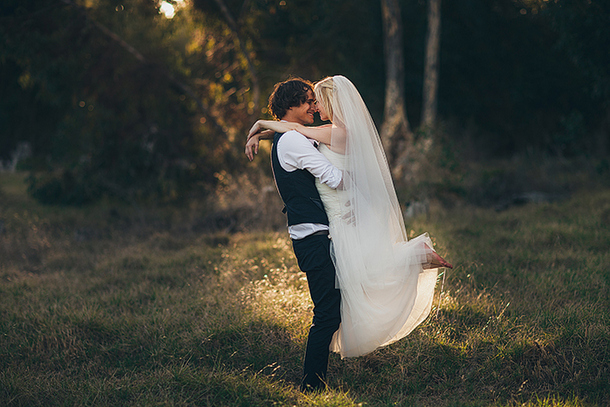 We're spoilt for gorgeous weddings this week, as today I get to share an enchanting forest fairytale from the fantastic Sybrand Cillié. Inge and Ruan wanted a whimsical woodland wedding, and that's exactly what they created at the lovely Beloftebos, complete with a fairy princess wedding gown, bridesmaids carrying firefly jars, wildflowers, wooden signs and a ceremony under the trees. Forest weddings are super trendy at the moment, but I have to say this is one of my all-time favourites, and there were so many magical pictures that I ended up with a bit of a bumper post today. I'm sure you won't mind – every detail is delicious!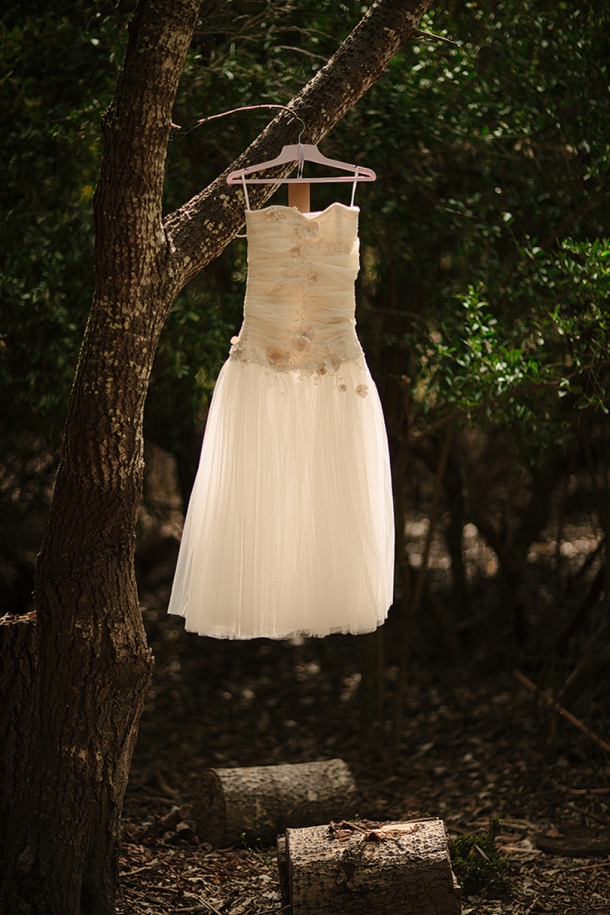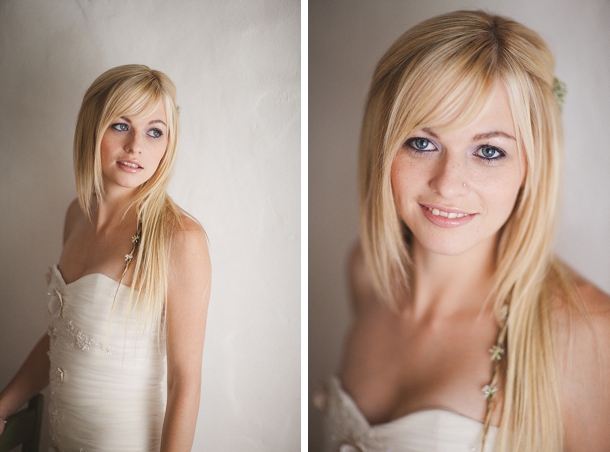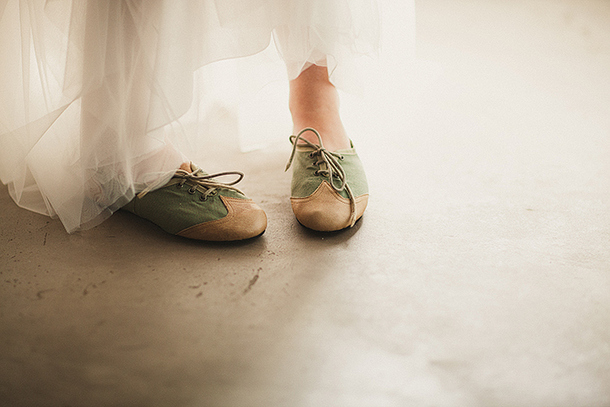 Love Story
I was kind of over dating, and getting caught up in bad relationships… So I made a list of what I wanted in my husband someday. It had about fifteen requirements.. From looks to personality to little things I wanted my husband to say and think of me. I prayed about it and asked God to send me my husband. I was so suprised when two weeks later I met this guy Ruan at my friend's birthday party and he looked exactly as I had described on my list. We started chatting, exchanged phone numbers and everything just grew from there. After about two months of just getting to know each other he finally knocked on my door one day, with a tiny hand tied bunch of little blue daisies, and asked me in a very old-school but charming way: "Will you be my girlfriend?" And so our love story began…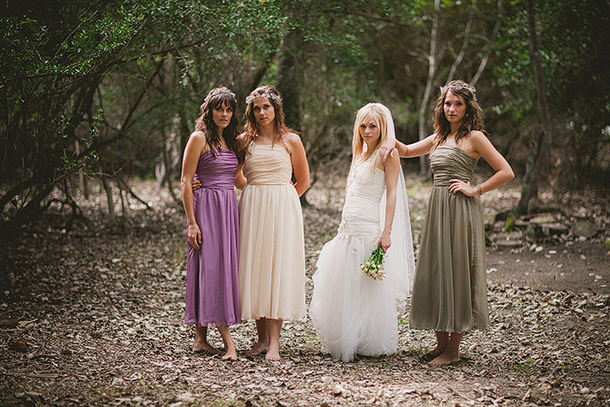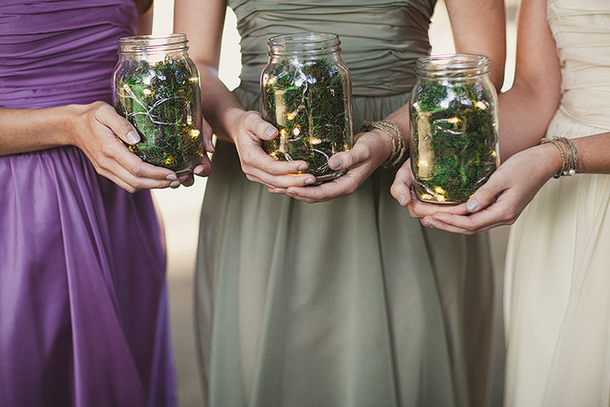 The Proposal
After about two and a half years of being in love and just enjoying life together as a couple, we were talking about getting engaged and looked at a few rings, but still I really wanted that final moment when he asked me to be a surprise. He wanted our proposal to be personal and have little details of 'us' in it. One day he took me on a date to spend the day in Cape Town. Browsing through shops and art galleries (being an artist myself… I looove art). Eventually we got to this little artsy coffee shop, called Little Mozart. We sat down at a table and ordered something to drink. Against the wall there were a lot of old and unusual art pieces.. And then in the middle there was one that had a black cloth over it. Ruan kept on saying, "I wonder what that is". We asked the manager and she very convincingly told us that they were going to showcase a new upcoming artist, and that they would do the reveal of this mysterious piece during the week. Ruan then went on and asked if we might take a quick peek. And so they took off the cloth… And there it was….the best art piece in the world, created by Ruan, a picture of a little stick figure man down on his knee asking a little stickfigure girl to marry her. When I realised what the picture was and I looked back, Ruan was down on one knee with a beautiful ring asking me if I would be his princess forever. My heart jumped with joy as i shouted yes! We kissed and all the other customers in the cafe started clapping and cheering. After this, a horse carriage came to pick us up and took us to our lunch spot where Ruan had made up a beautiful table for us with a big bunch of flowers for his fiance. That evening he took me to Pigalle, where we celebrated the big day with champagne and dancing through the night.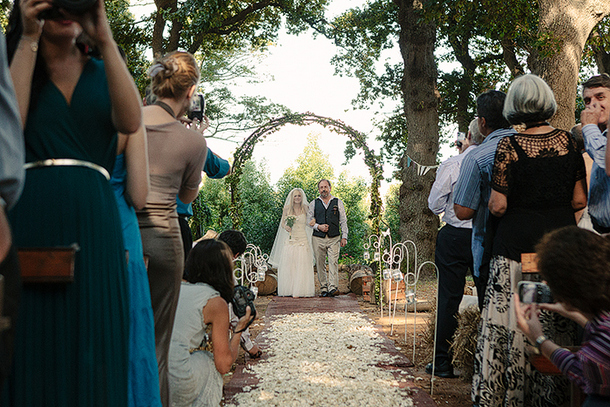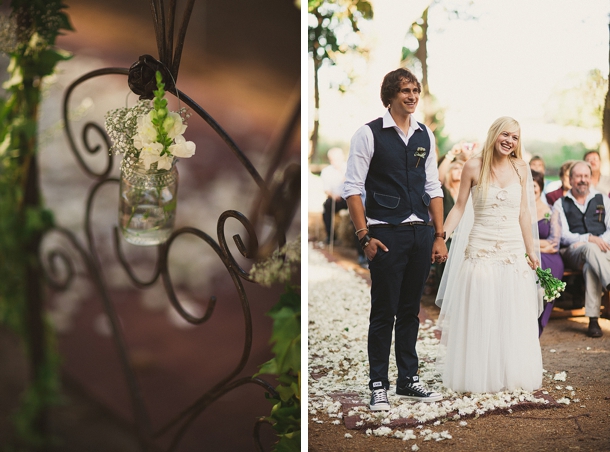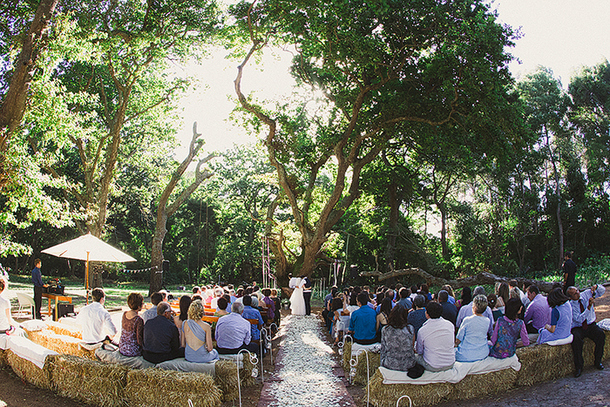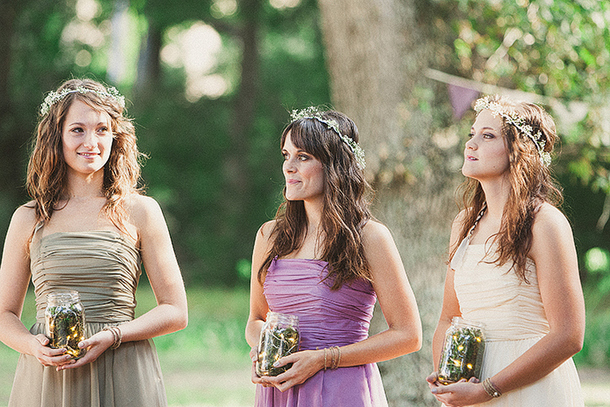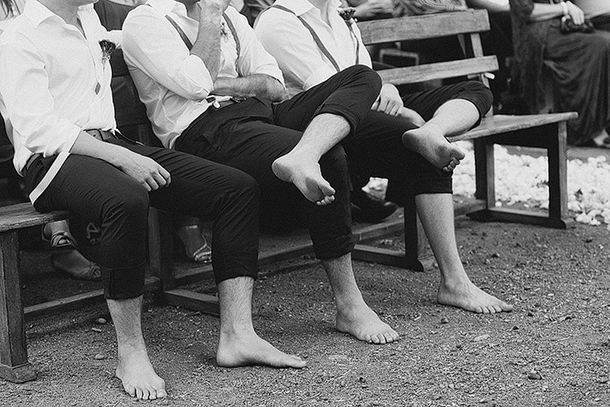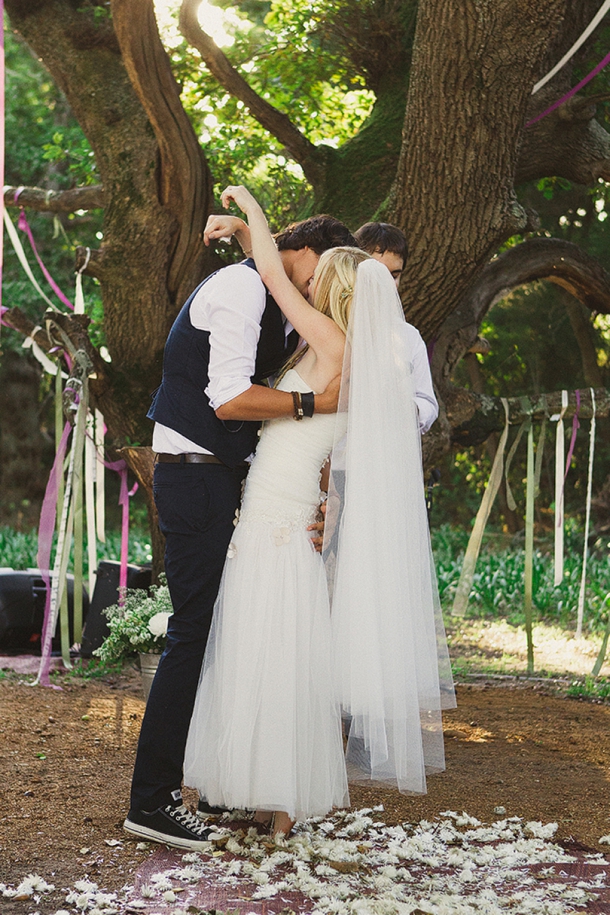 The Venue
From the beginning we knew we wanted our wedding to be different and we knew we wanted to get married in a forest. When we saw Beloftebos we just fell in love with the venue. Everything about it was what we wanted our day to be about. We loved the big trees, and the rustic feel of the venue.
Wedding Style
Our colour palette was whites, soft olive greens, and off-purple with a hint of nude colour. We wanted the style and theme to be relaxed and it was mostly inspired by a whimsical forest theme.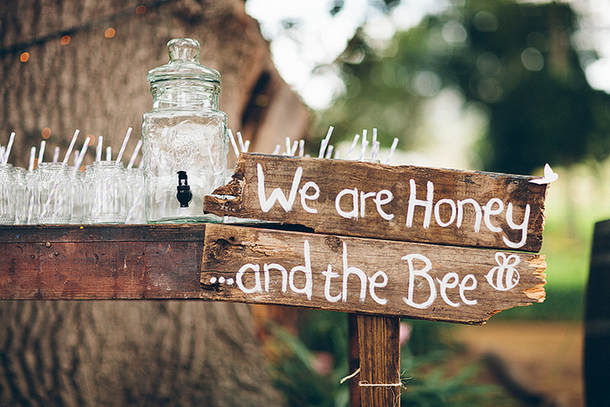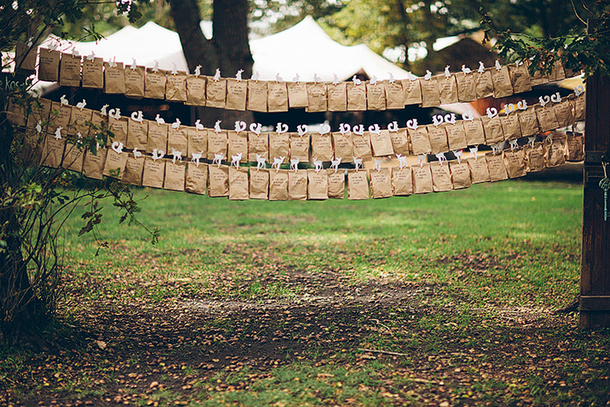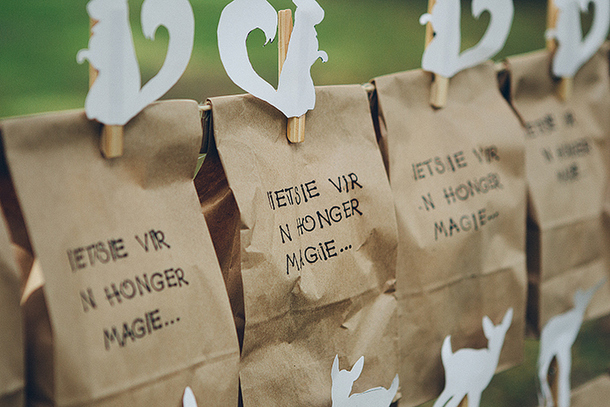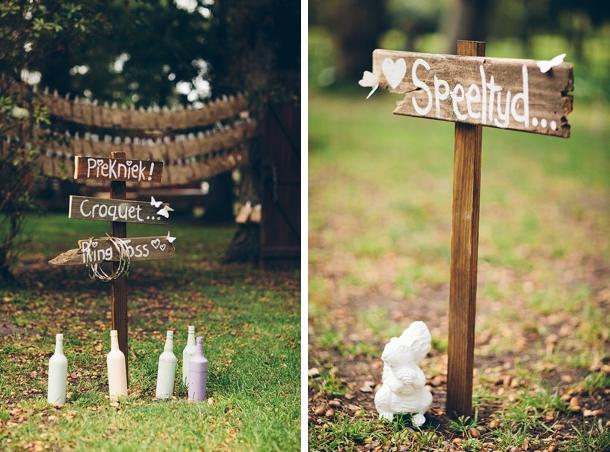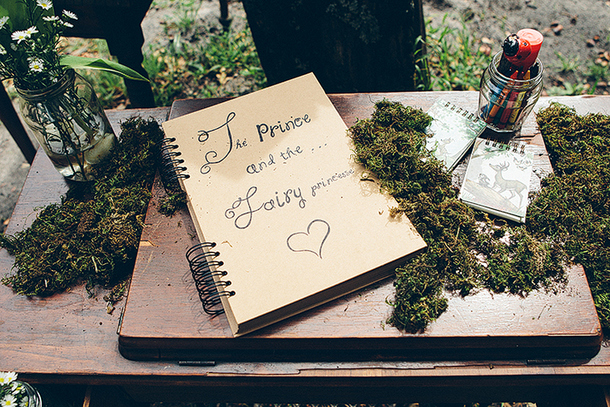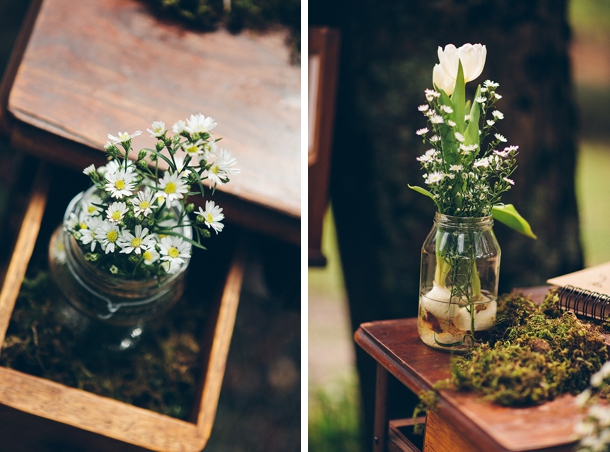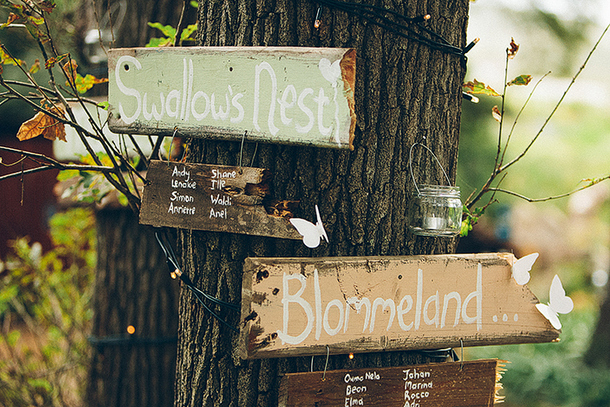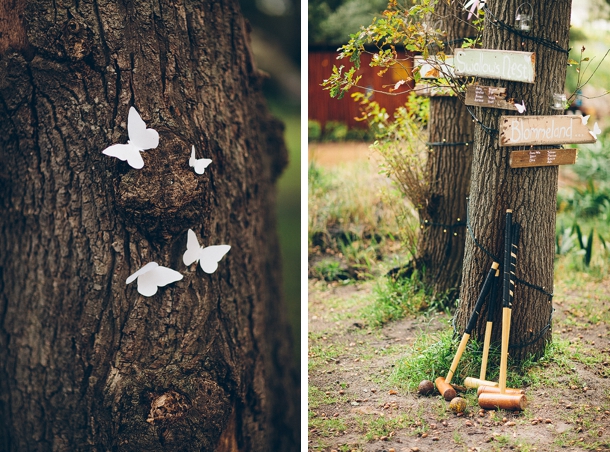 Wedding Details
We had lots of little quirky signs in the forest, that helped tell our story, as well as some funny sayings, different games such as ring toss, a treasure hunt and an ice cream truck playing the one and only ice cream truck song. All of these were little elements we brought in just to show who we are as a couple.
DIY Elements
We had lots of DIY. All the signs we made ourselves. Snack brown paper packages we stamped ourselves, and made little cut-out paper animal pegs to hang the paper bags in the trees. All of the bottles for the flowers we collected from friends, and some we painted. We also made little sweetie gift jars which had a little chalkboard piece on.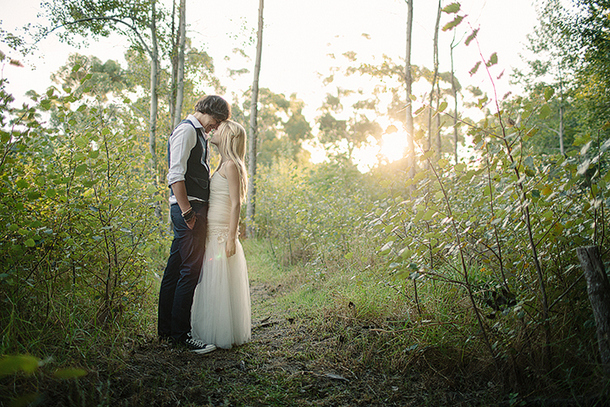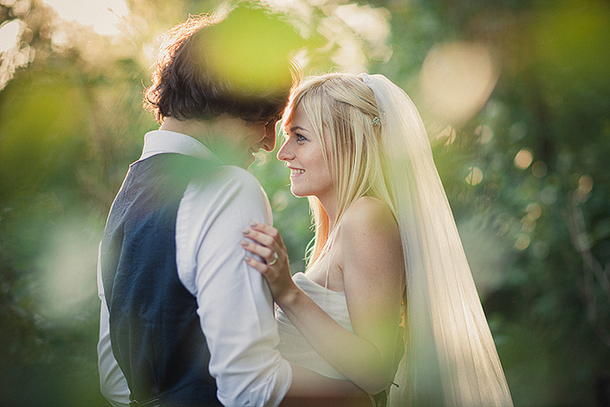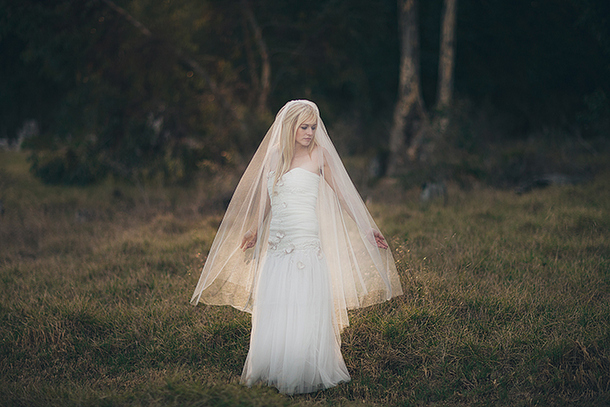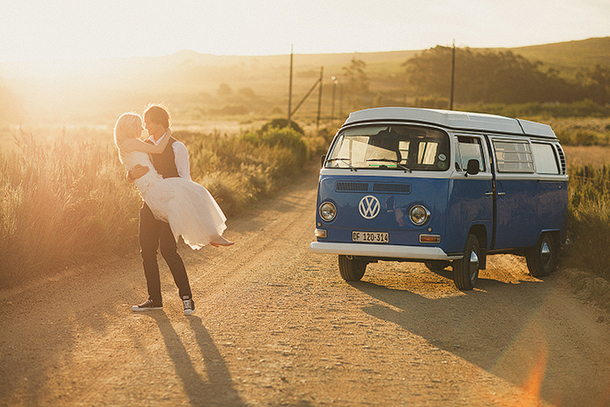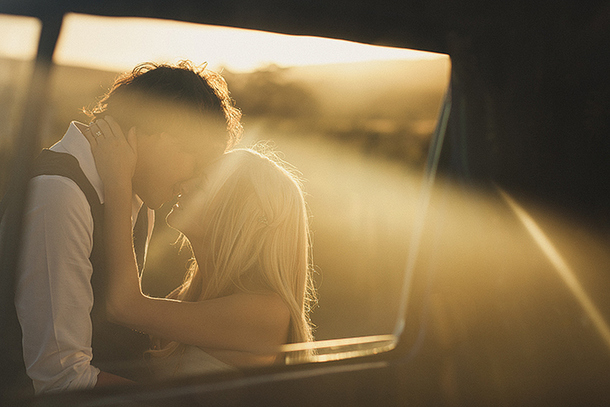 The Flowers
The flowers were just a mix of white, purples and greens, with some tulips, Michaelmas daisies and lisianthus, and a few others. We did the flowers ourselves, just loose flowers in bottles as we didn't want anything too formally arranged.
The Dress
When I pictured my dress, I pictured something that looked as if fairies had put it on me. I wanted it to be light and playful. I had an amazing designer, Mari Du Randt, who designed and made my dress. It had so much detail on it – she did such an awesome job. Wearing that dress truly made me feel like a fairy princess.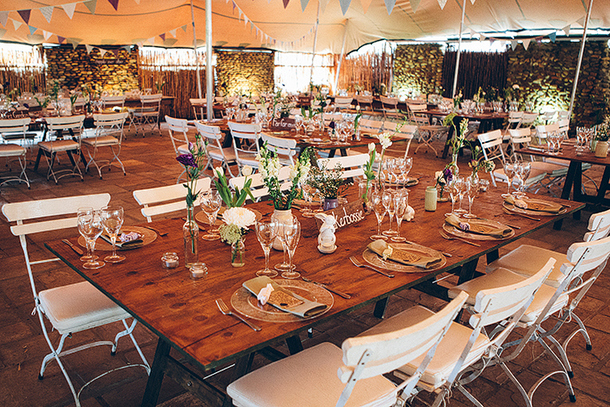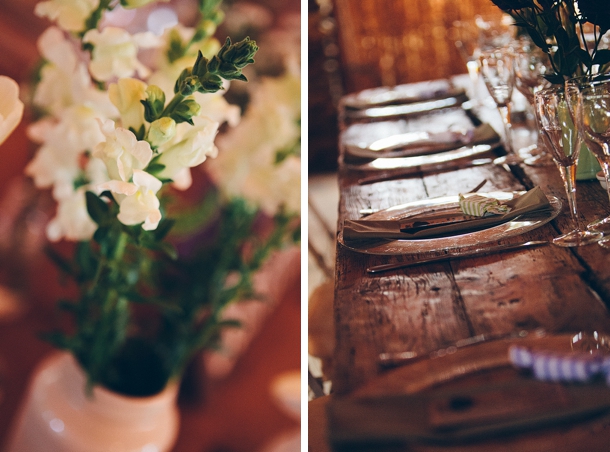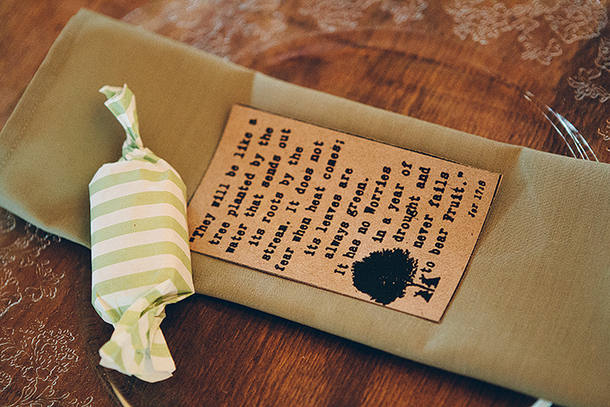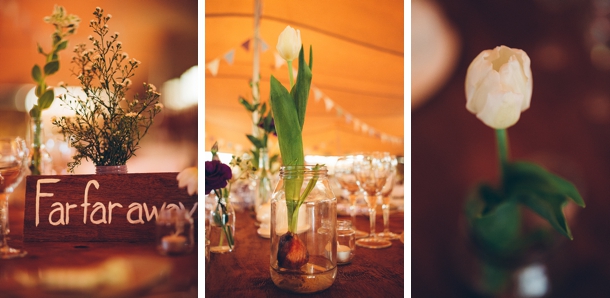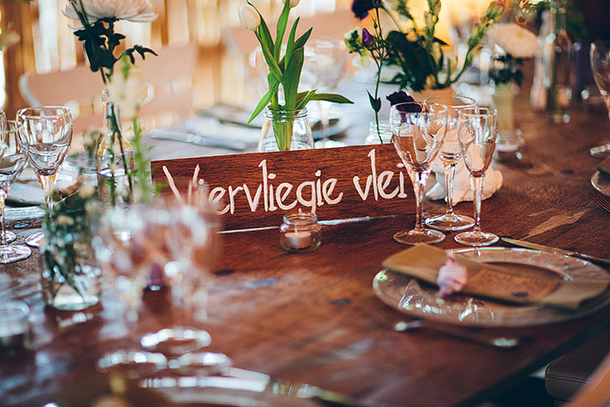 Memorable Moment
Coming down the aisle, seeing Ruan's face and excitement when he saw me in my dress.
Proudly South African Details
We had lovely traditional Suid Afrikaanse roosterkoeke as part of a snack with pre drinks.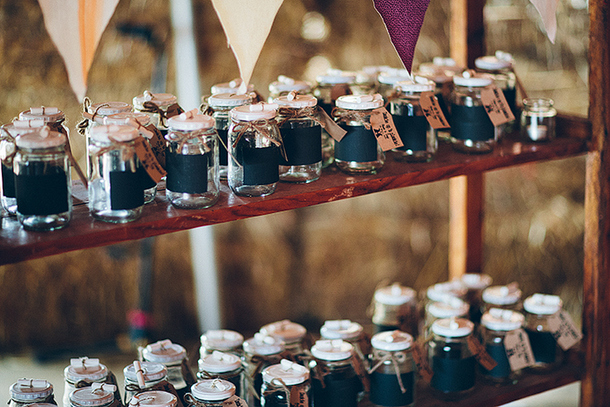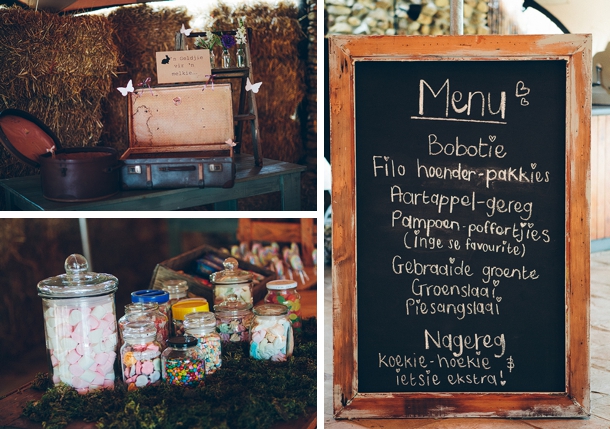 The Honeymoon
We did the Garden Route… beautiful! It was totally a surprise and soooo romantic…
Advice for Future Brides & Grooms
Try not to let little things steal the joy of your time being engaged. Try to relax and remember that in the end, no one will notice if the flowers aren't as white or pink as they should have been.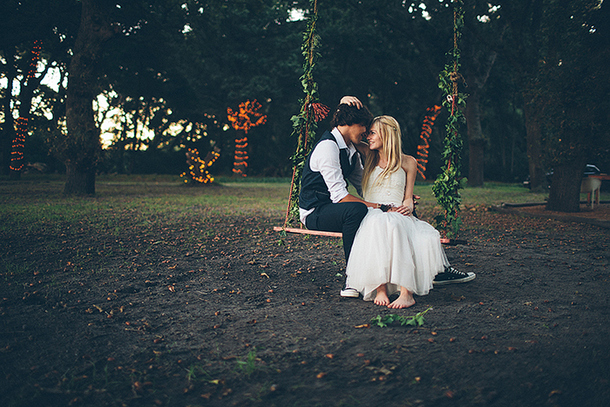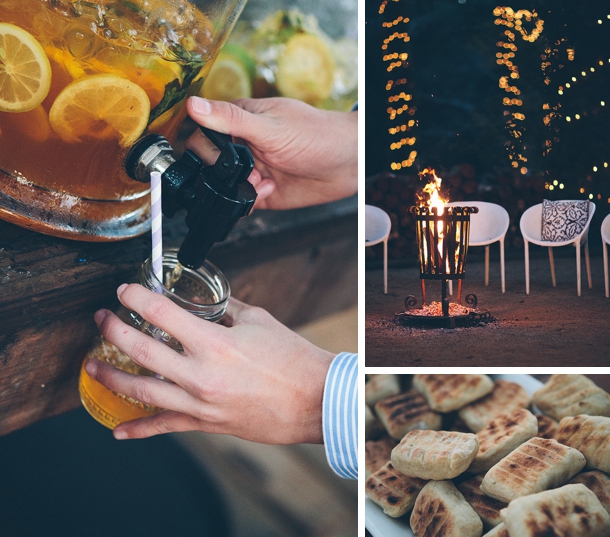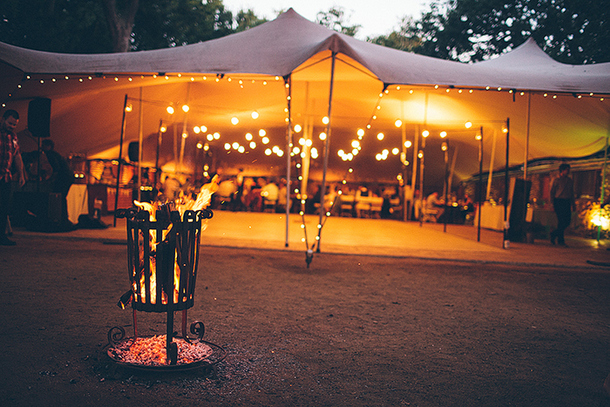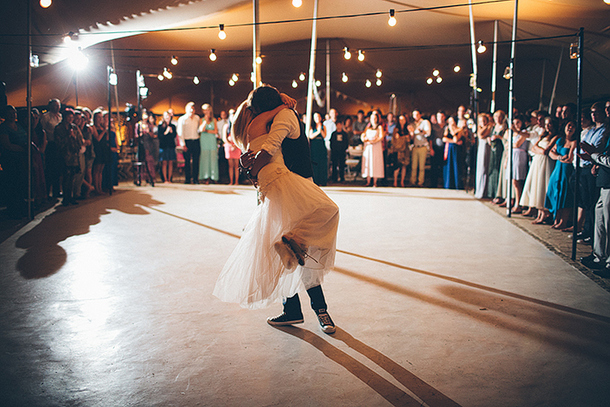 You can see more from this wedding on Sybrand Cillié's blog.
SERVICE PROVIDERS
Venue & catering: Beloftebos | Photography: Sybrand Cillié | Co-ordinator: Danica from Beloftebos | Videography: Orcansu Productions | Flowers: Moondrops | Hiring: My Pretty Vintage | Bride's dress: Mari du Randt of Mari Bridal wear | Bridesmaids' dresses: Ronel van Graan