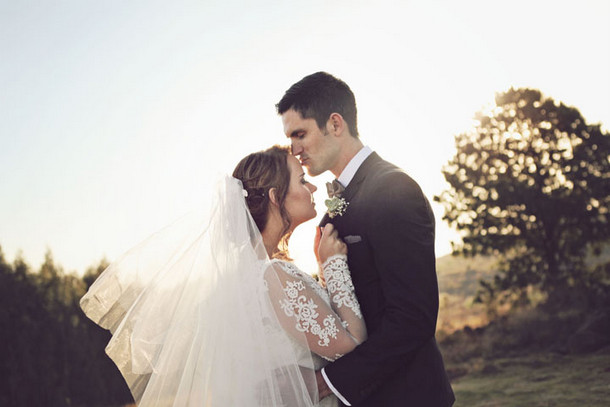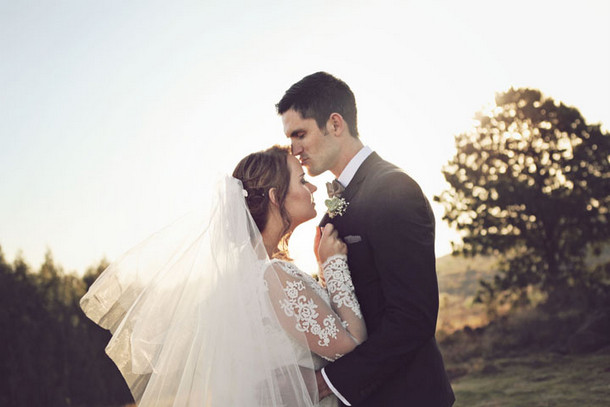 If there's one motif that has quietly been making it's way into South African weddings recently, it's cows. Yep, cows. We love 'em, and considering our African roots, maybe that's not surprising. What's very cool is that our brides and grooms have shown how a motif like this can be incorporated in a classy way, and never more so than in today's 'organic, white and candlelight' wedding from the lovely Carmen Roberts. Lauren and Andrew were married at the beautiful Netherwood in the Midlands (so the cows were super appropriate to their farm venue) and created a sweet motif that was branded on to the boards at each place setting – cows also popped up in the cake toppers, in signs and table plans, and even in the table names. The rest of the wedding design was classic, white and natural – clouds of baby's breath and succulents, dapper bow-tied groomsmen and a bride in a beautiful long-sleeve lace dress. It's everything a winter bride could dream of.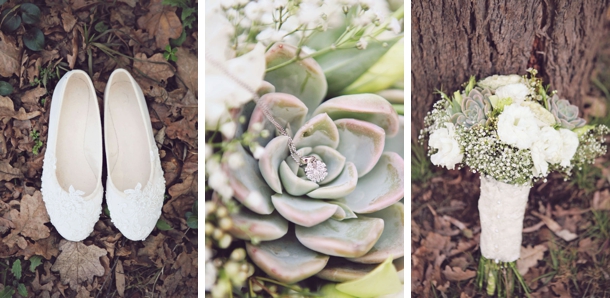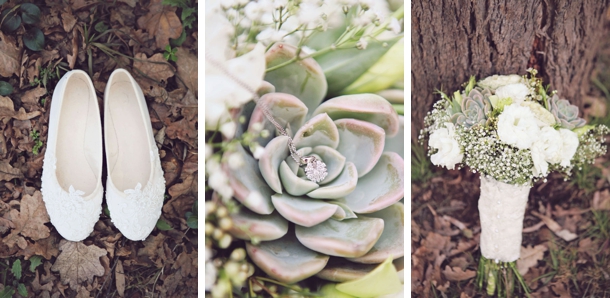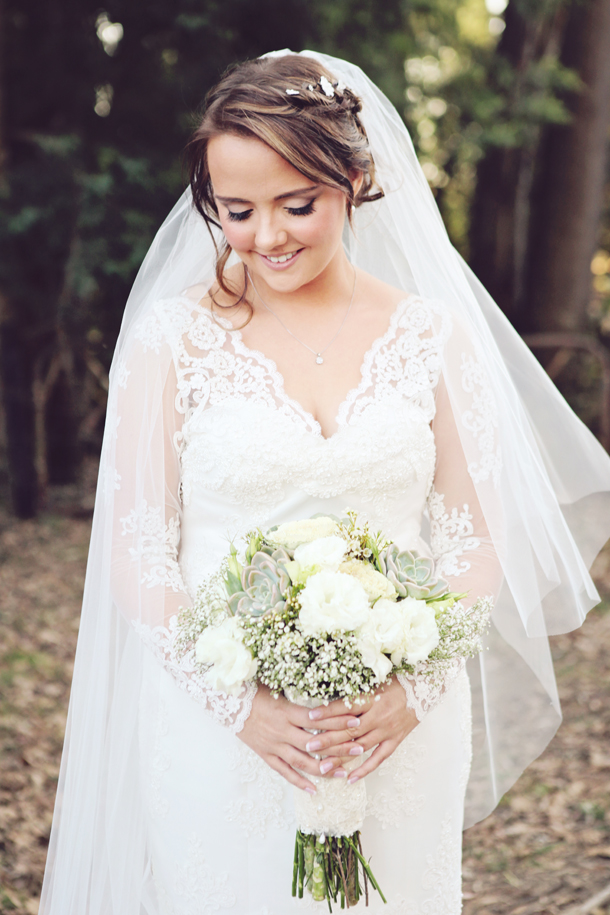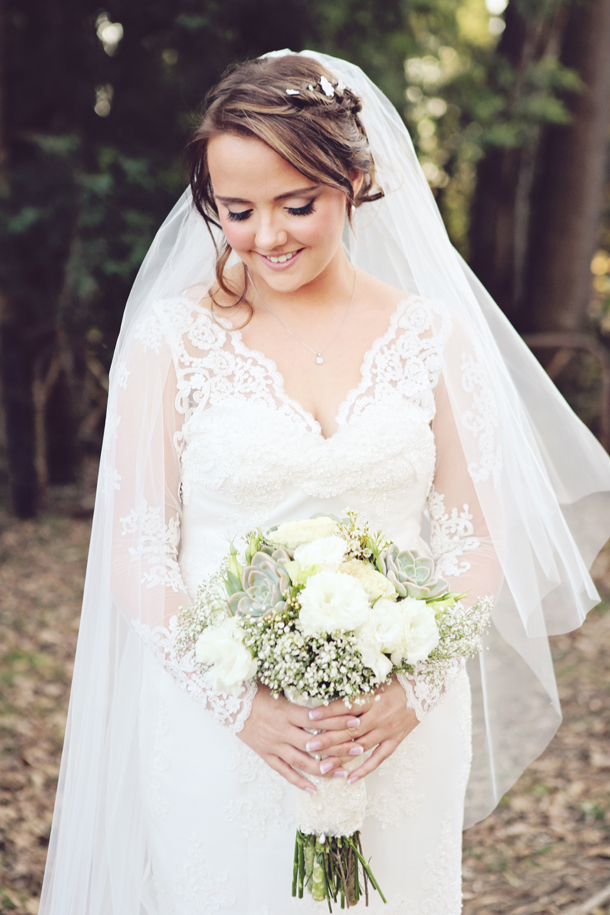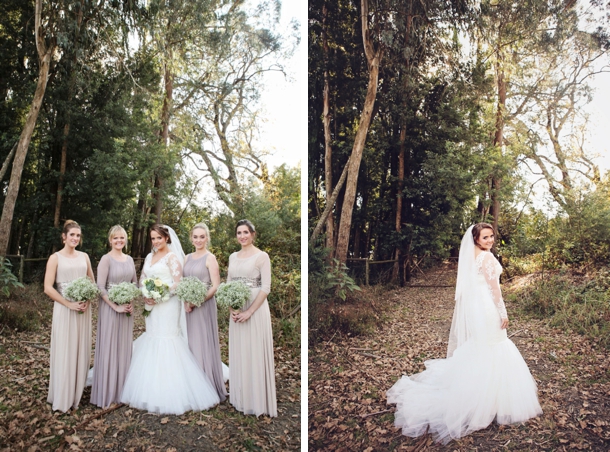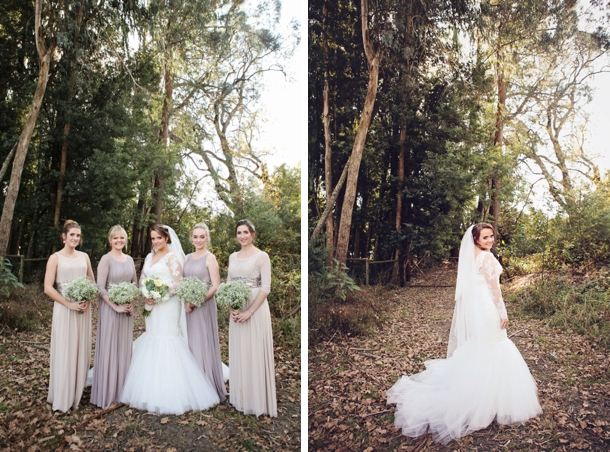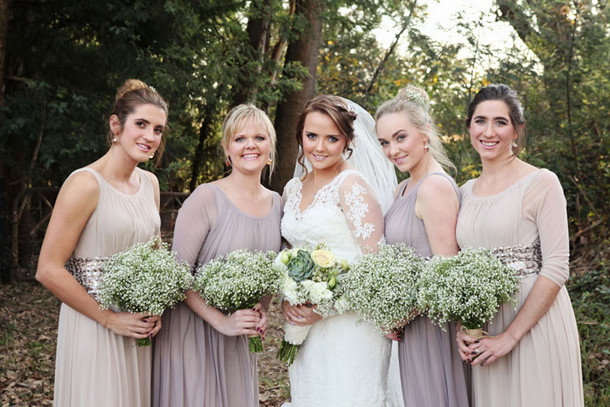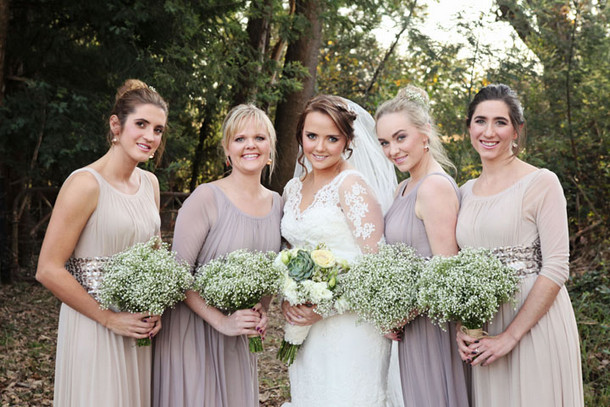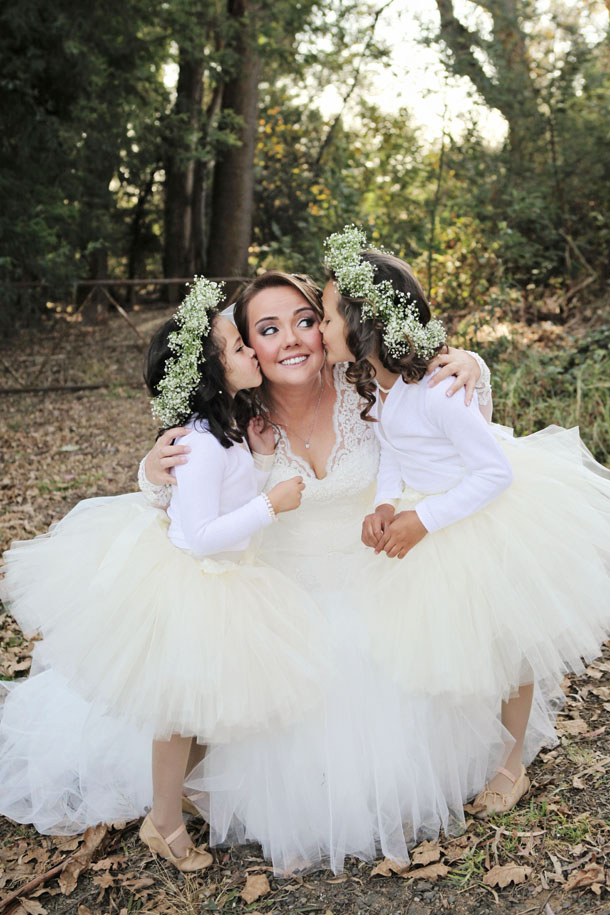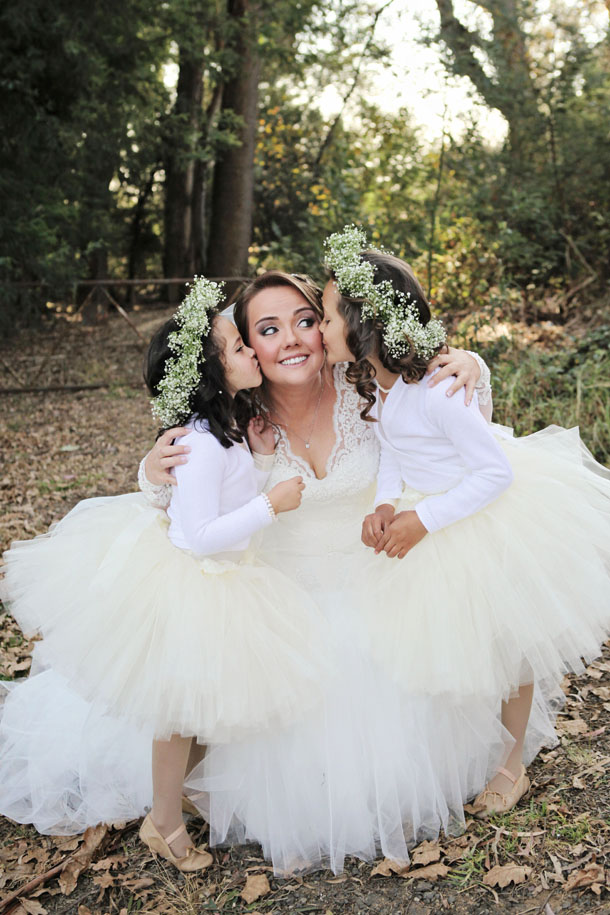 Love Story
I first clapped eyes on Andrew at a mutual friend's birthday. I was, in fact, there with another date and I didn't end up speaking to Andrew, but I did lean over to my friend to inform her that that was the man I was going to marry (talking about Andrew, of course). We bumped into each other about two months later, and haven't been apart since.
The Proposal
Andrew didn't want to 'plan' the proposal, but decided it would happen at the perfect moment during a trip to Cape Town. The poor guy nervously carried the ring on him for four days, waiting for that perfect moment and when the first perfect moment popped up on a romantic stroll through the gardens of Vergelegen wine farm, he realised he had left the jersey with the bling in the car. Shame. The next morning, however, we woke up to our first clear and beautiful day, so we decided to spend some of the morning atop Table Mountain. Being the enthusiastic Instagrammer than I am, I asked Andrew to take a photo of me standing on the raised "North" platform of the compass on Table Mountain, with my arms outstretched and the beautiful view behind me. He then asked me to sit on the platform, which I did with enthusiasm, striking a pose for his next shot. Only, he didn't take another photo, but instead dropped to his knee and said some damn beautiful things that made me cry so much I could not see the ring. We then basked in our new engagement bliss for a quite a while, with no phones around to tell anyone our exciting news. It was such a special time, just between the two of us, really feeling on top of the world.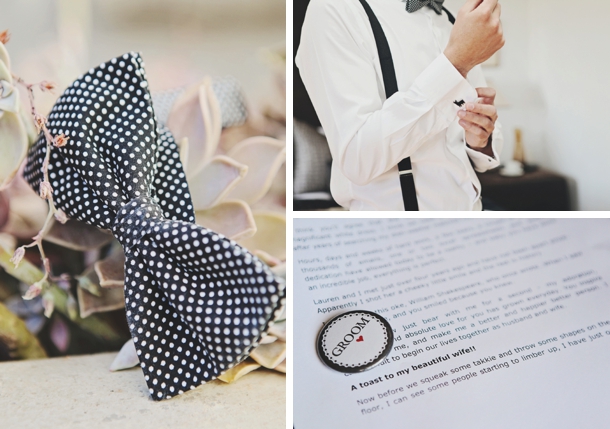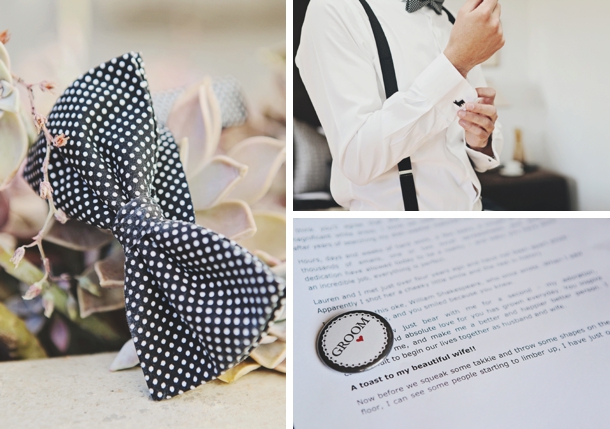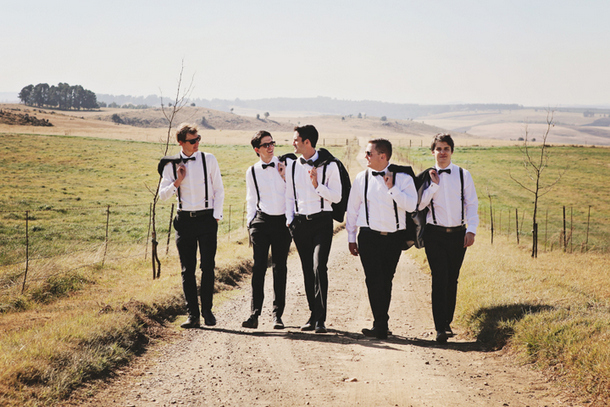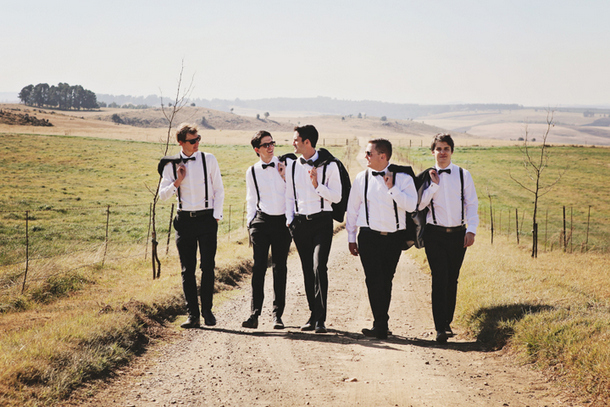 The Venue
We didn't think that we would get married in the Midlands, given that we are both Jozi born and bred. On a holiday to Nottingham Road exactly a year before our wedding, we "just popped in to have a look" at Netherwood. As Keri opened the chapel doors, I teared up and Andrew looked at me and said "So is this where we are getting married?" Aside from the amazing views of rolling hills visible through the glass walls of the chapel, Netherwood's style is so very 'us' – with vast glass facades, mod screed floors and touches of traditional parquet and sleeper wood. And that's not to mention the amazing 20 sleeper farm house, Lidgett's Grant, that you get to stay in over your wedding weekend.
Wedding Style
I labelled my wedding style 'Organic, White and Candlelight'. We were married in June, in the chilly Midlands. We really wanted a twinkly winter wedding, and Netherwood (our AMAZING venue) really lends itself to a natural and neutral palette. I wanted lots of foliage, simple 'arrangements' that were not arranged, an abundance of candles, accents of wood and then some special pops of natural colour, found in the mint green of the rock roses, and the purples and greens in our super special cabbage roses (which I saw for the first time two days before my wedding, taking our style in a whole new direction just before the event! Thank heavens for patient décor and flower suppliers).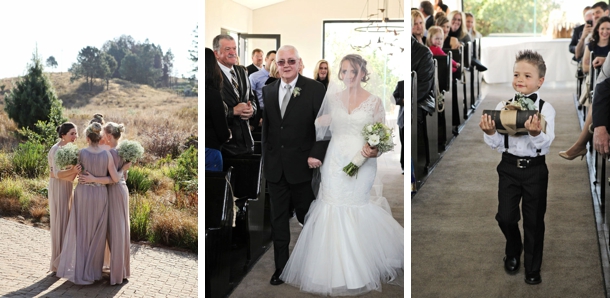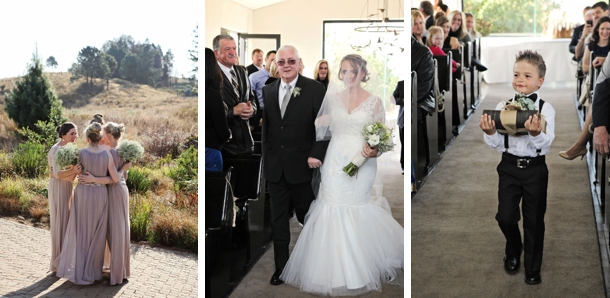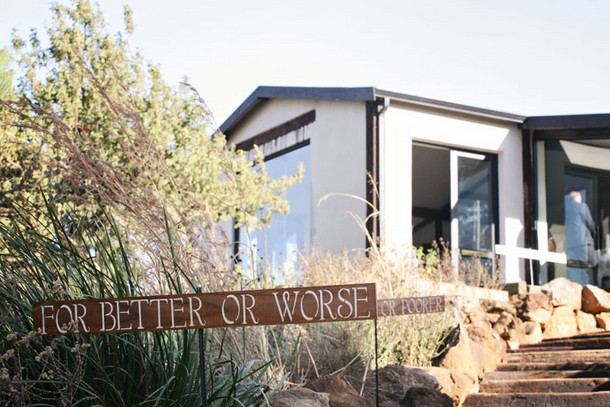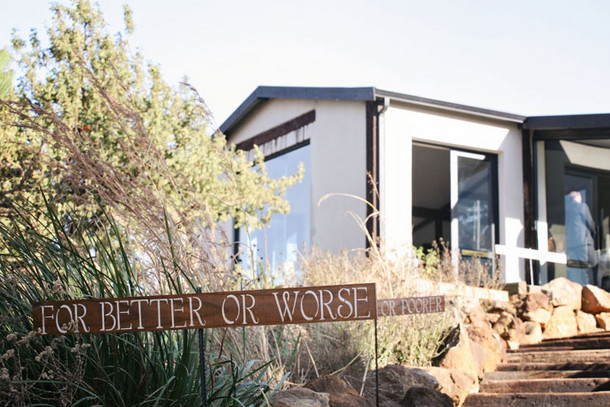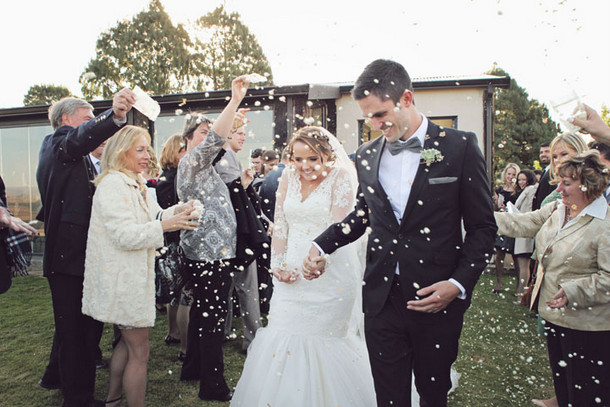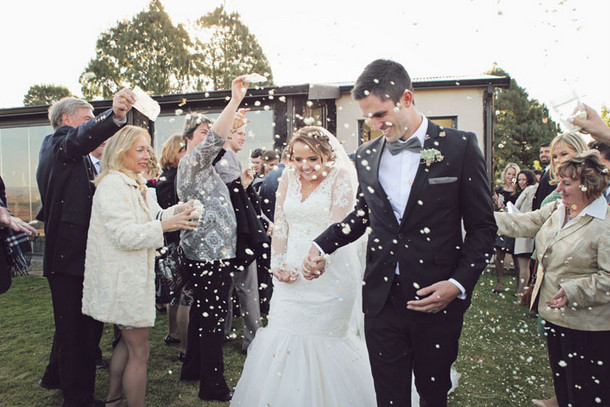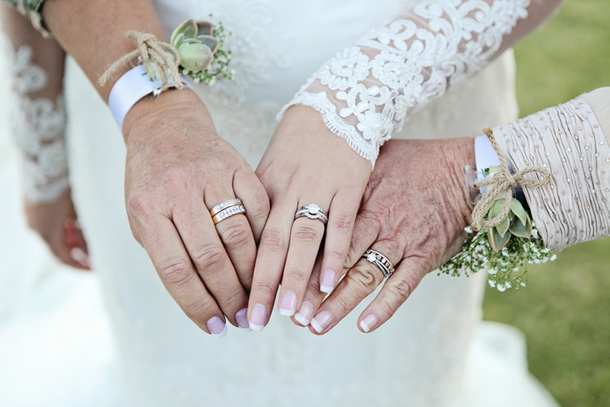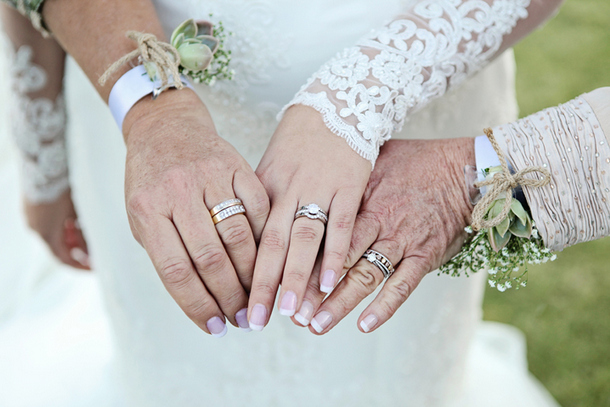 Wedding Details
We had wonderful wooden invitations engraved, which introduced our organic theme to our guests. The invite also depicted a tree and a cow happily munching on grass, with a big heart on her bum. This cow was part of our logo, and we came up with the idea of having the cow logo based on the beautiful surrounds of Netherwood, a working Angus farm. Starting with the chapel, we made wooden signs with the traditional marriage vows, which led up the stairs to the chapel. We also made a few wooden signs with our signature hashtag, #HartsAreHitched. Guests each received a goodie bag when they arrived at the chapel, with a quirky program attached, a Ferrero Rocher, a personalised bottle of water displaying our logo and lastly, an organza bag of Scatterlings fynbos confetti which signified the place we got engaged. My flowergirls carried cow bells adorned with baby's breath, and they chimed them on their trip down the aisle. Our table names were lasercut wooden species of cows (Jersey, Nguni, etc.), and the seating charts were custom cow-shaped chalk boards (which even had the heart on the bum!). I wrote a personal thank you note on the back of each guest's seating card, to express how grateful Andrew and I were that our loved ones had taken the long journey to be there on our big day. Each guest took home an oak cutting board engraved with our logo, which doubled up beautifully as part of our décor. From the get-go, Andrew and I said that the most important thing about our wedding day was that it should be FUN! We made a 'Hangover Kit' per table, and used them as an ice-breaker, asking our fabulous MC to ask our guests who would most need it the next day! The kit included funky sunglasses, and these were a huge hit on the dance floor, as the drinks started flowing. We also played a naughty version of musical chairs, which was HILARIOUS and we have received so many compliments for this as all our guests were involved. Lastly, we had a band and DJ to mix things up, and we partied until the very end!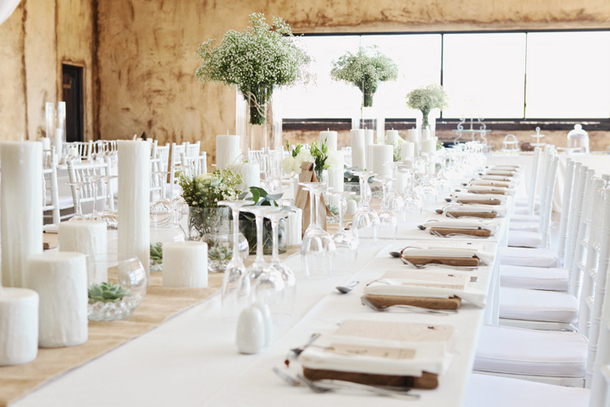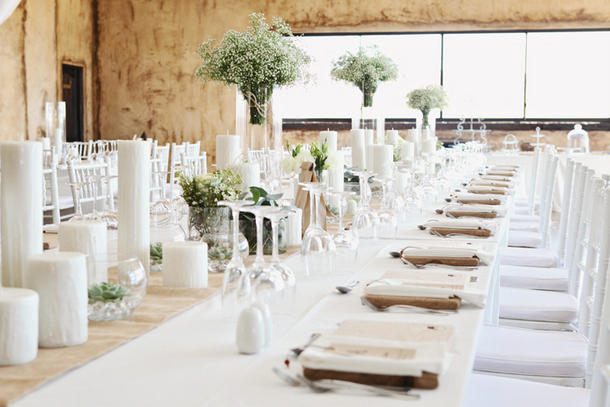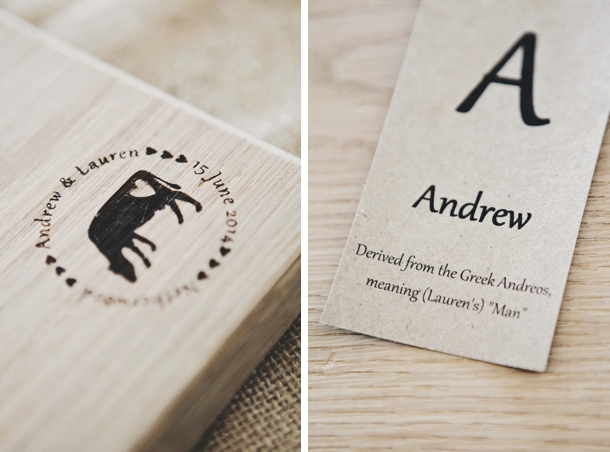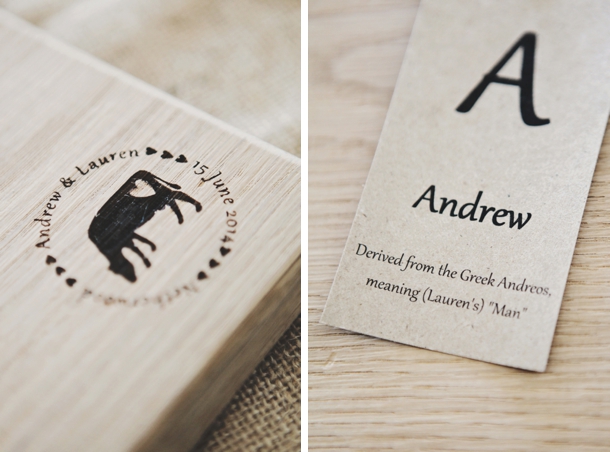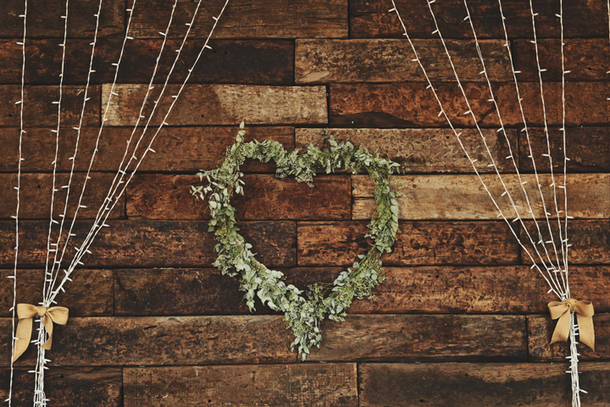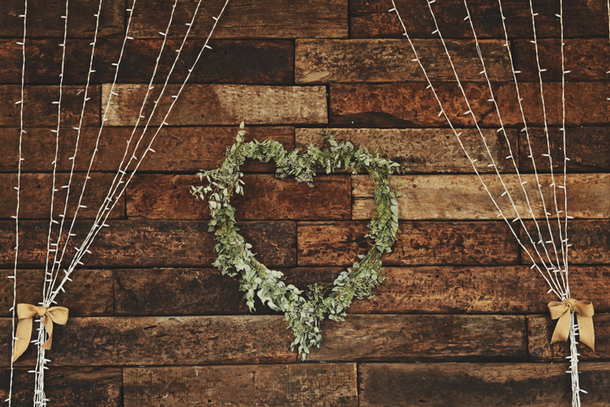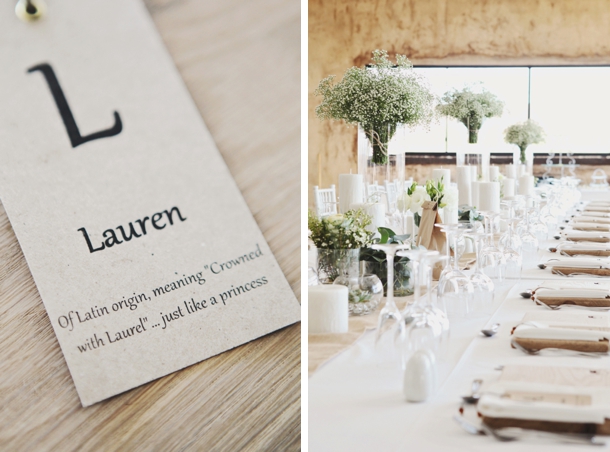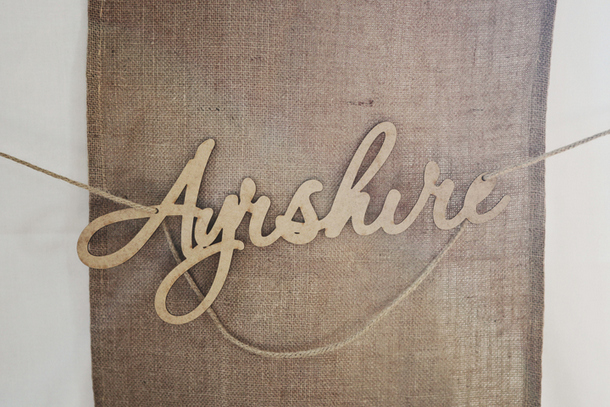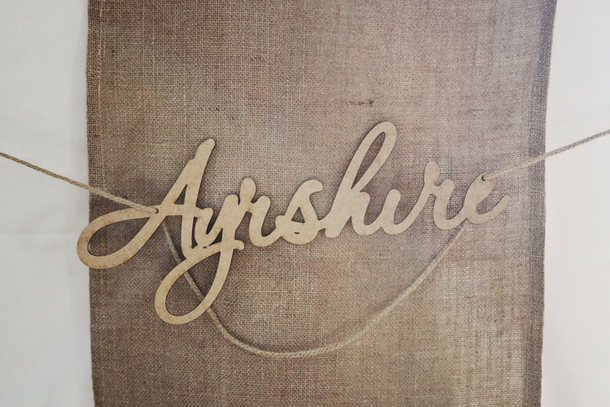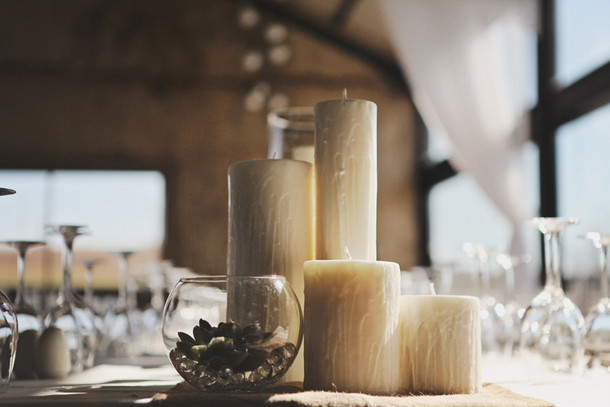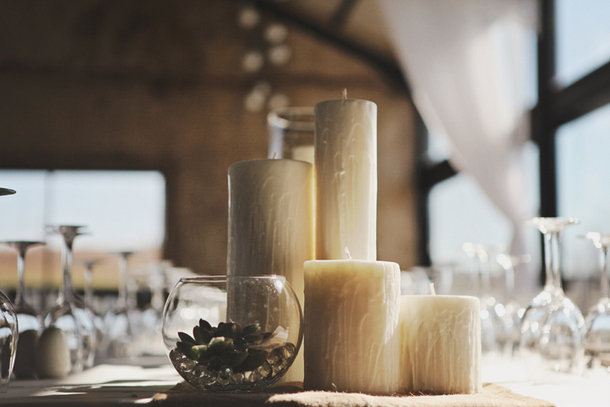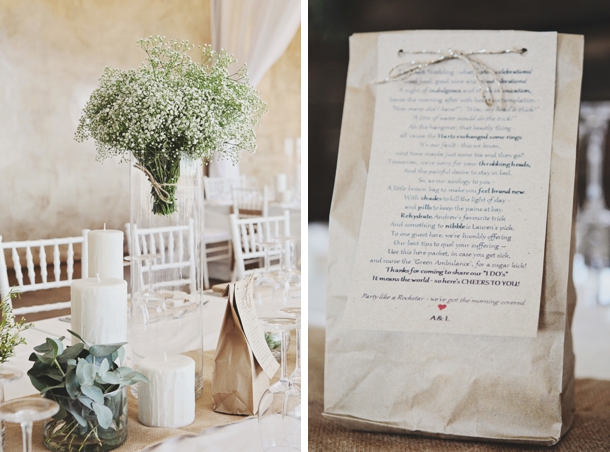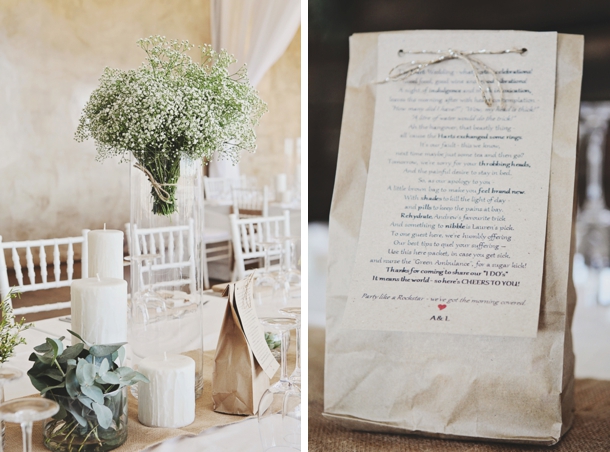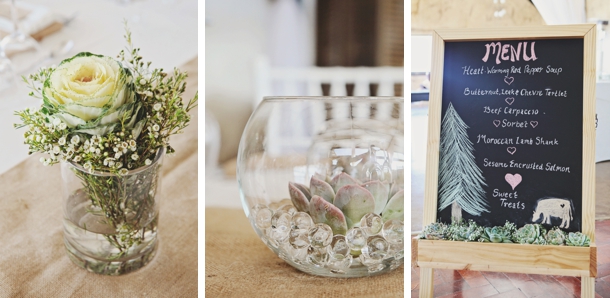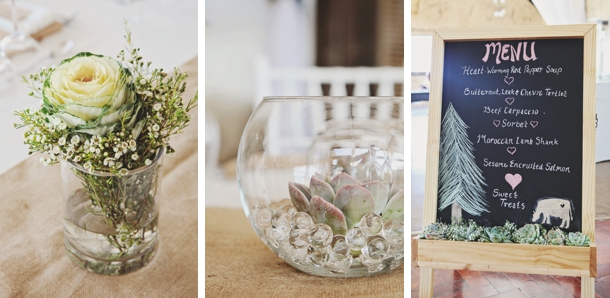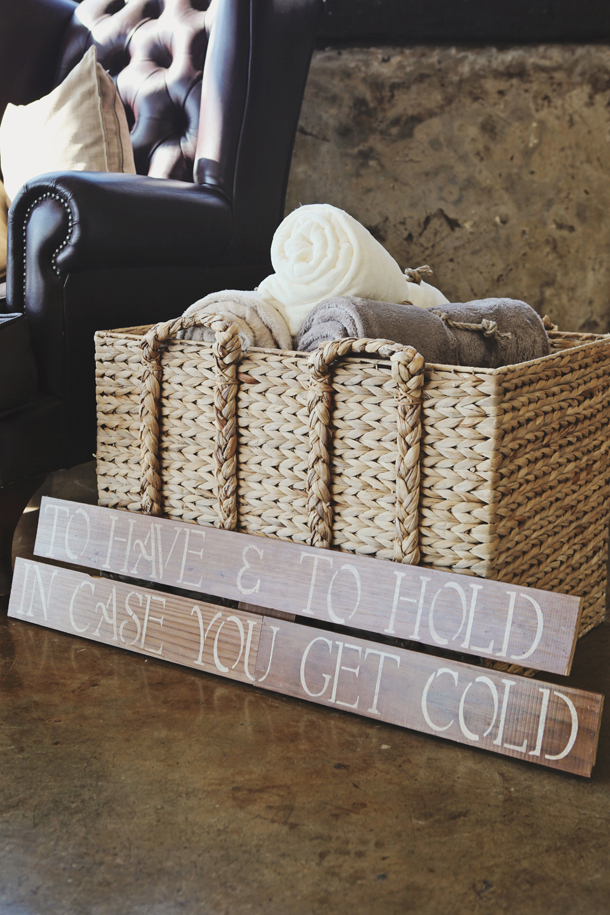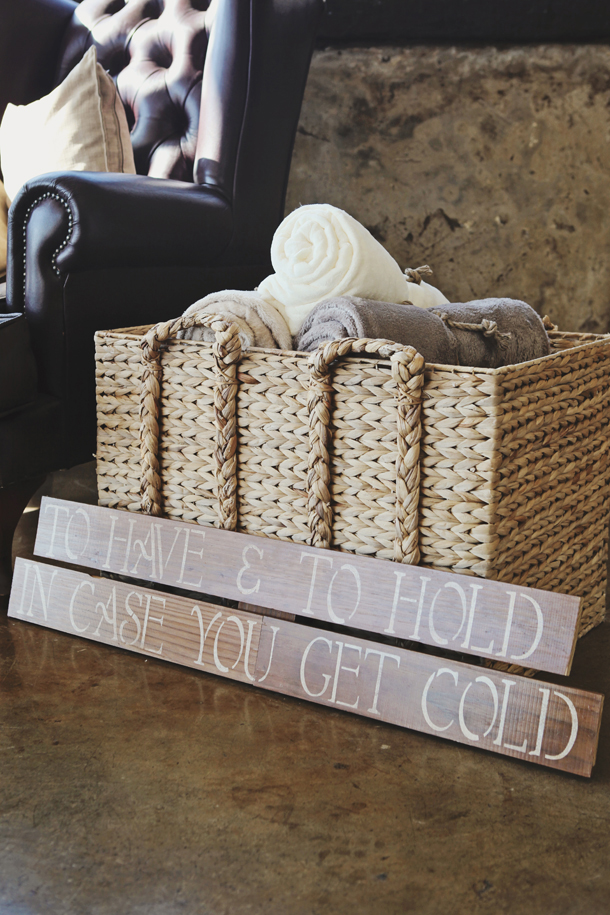 DIY Elements
We had oak wood cut at Country Woods to make our favours, which we then sanded and had laser engraved with our logo. We also made our seating cards and the packs and programs that the guests received at the chapel. I wanted a lounge area with a big basket of blankets that our guests could wrap around them in the wintery night, so we had fluffy blanket material cut to size, and we made our own blankets for our night, along with a DIY sign that said "To have and to hold, in case you get cold." We really saved on budget because of the moms – my mom has the greenest fingers in town and grew a large deal of the wedding flowers herself. She also got very involved with the table arrangements and décor elements of the wedding, even making the wooden signs leading to the chapel etc. Andrew's mom owns a home industry, and she made our delicious wedding cake, cupcakes and most of the treats on our dessert table.
The Wedding in 3 Words
Magical, Memorable, Momentous
Something Old, Something New, Something Borrowed, Something Blue
Browns diamond pendant I received for my 21st; Diamond and pearl earrings I received as a gift from Andrew on our wedding day; A crystal hair pin borrowed from my maid of honour; A message embroidered in blue thread sewn into my dress by my bridesmaids, reading "You are Beautiful, we love you"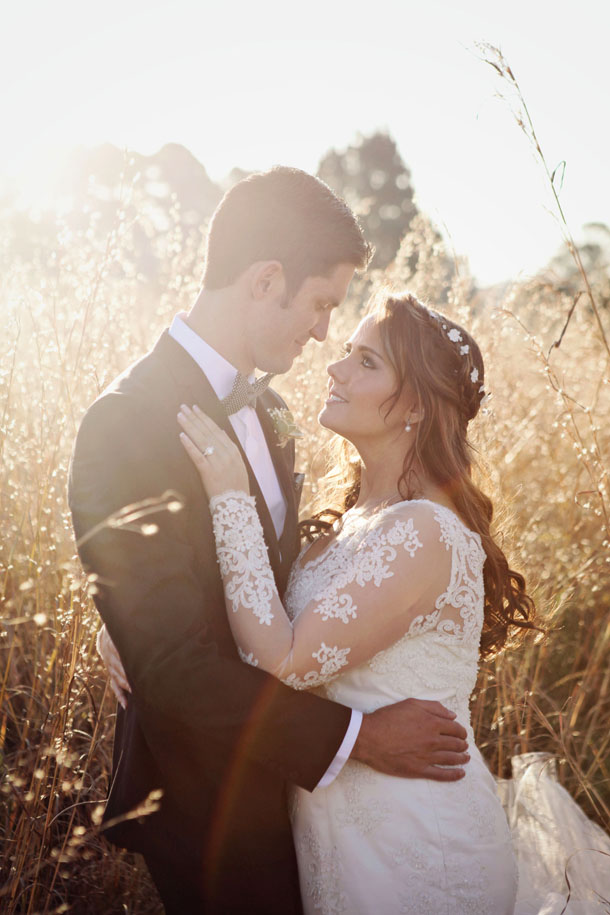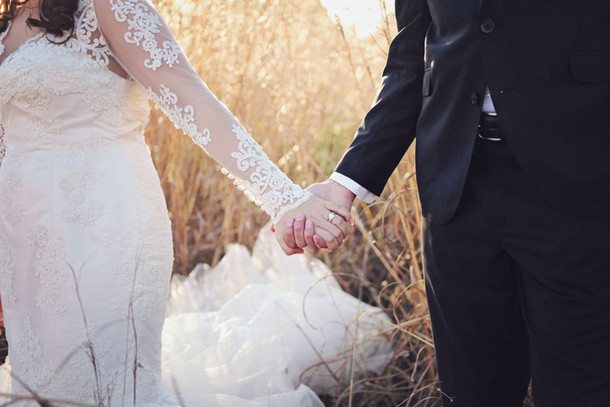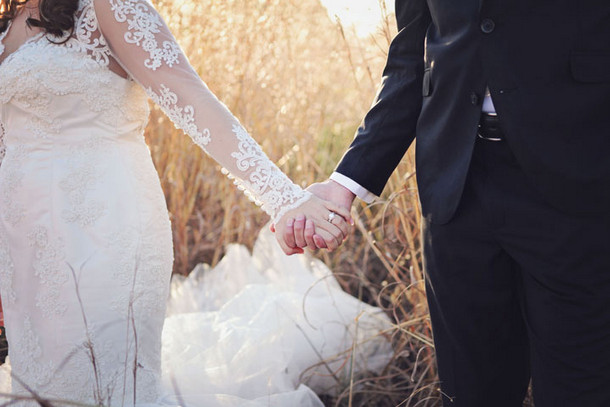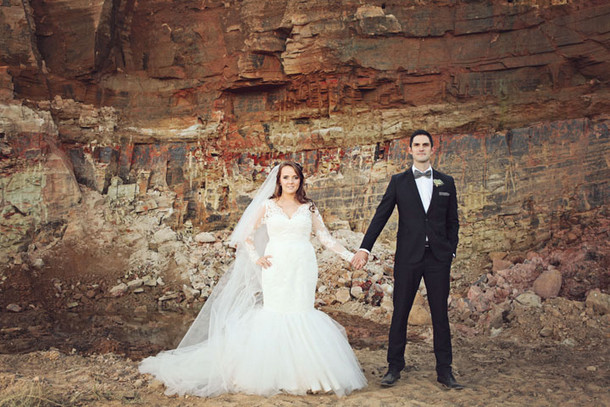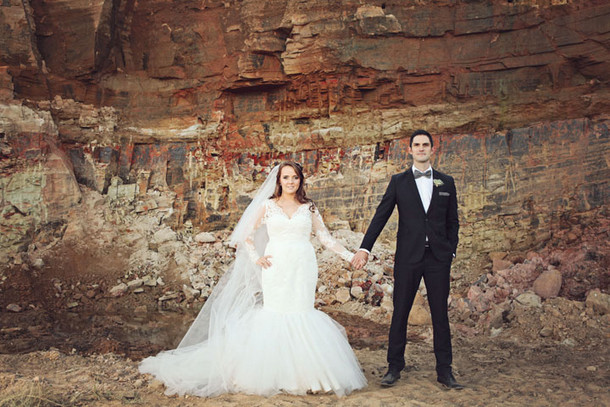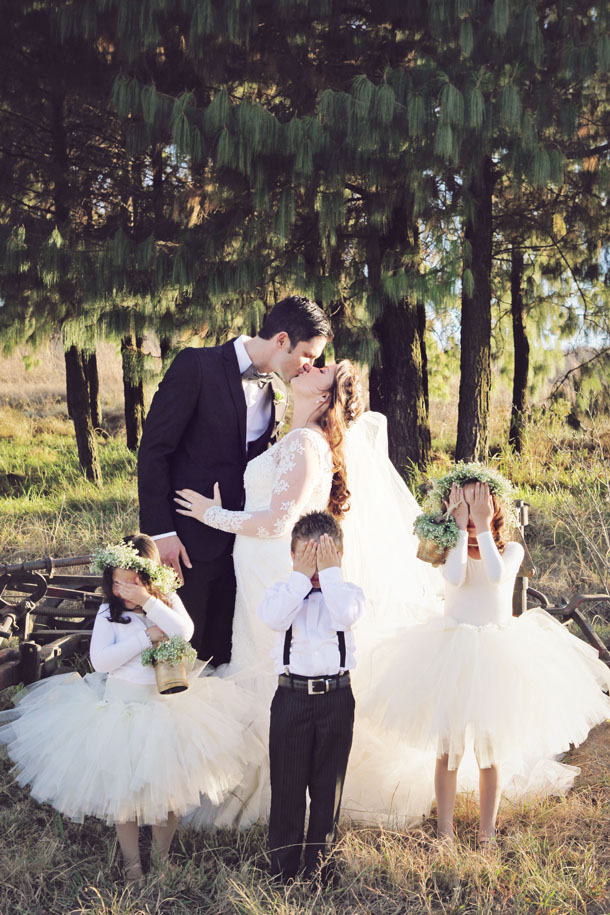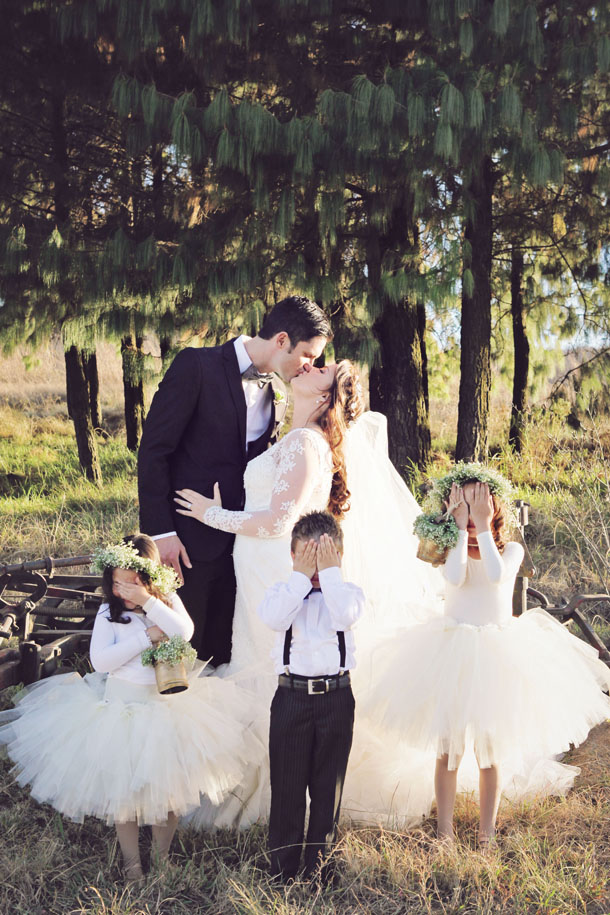 The Flowers
I am incredibly sentimental, and the rock roses (succulents) formed one of my sentimental titbits at the wedding, because my mom pulled a rock rose off of my Ouma's coffin a few years before the wedding, and planted it in her garden. The minute I got engaged I knew that having rock roses at my wedding was a way of having my Ouma there (we were very close), so my mom propagated hundreds of rock roses from that single one and they were EVERYWHERE – in my bouquet, on the tables, in the chapel, etc. Now some are planted at Netherwood, and the rest in my garden, as well as the gardens of guests who took some home. The bouquet  (which also included cabbage rose, lisianthus and baby's breath) was wrapped in a piece of lace from my mom's wedding gown – it was beautiful. The bridesmaids carried big posies of baby's breath, the flower girls felt like princesses in flower crowns, and the groom and groomsmen all wore boutonnieres made of baby rock roses and baby's breath. The chapel shelves were decorated with eucalyptus leaves, rock roses, cabbage roses and tons of candles. There was a magnificent wreath of baby's breath hanging over Andrew and I at the end of the aisle. This wreath was moved after the ceremony to the main table, where extra rock roses and candles were added to make the beautiful wreath that framed the main table. Behind us, there was a heart shaped wreath of eucalyptus between two curtains of fairy lights. Our tables were simple, yet busy. Simple in the sense that flowers were not arranged, and busy in the sense that there were many different height vases, each with a different posy of flowers in them (from huge sprays of baby's breath, to cabbage roses and fynbos, to rock roses and lisianthus), all interspersed with candles at differing heights.
The Dress
The moms, bridesmaids and I hit the shops for a day of wedding gown try-outs, and I was SO disappointed! As a June Bride, I really wanted something with long sleeves, and at that stage, the dress boutiques were not really catering to that style. I didn't want to make my dress, as I'd heard horror stories of beads still being sewn onto the dress on the day of the wedding, and my super-organised personality couldn't handle the stress of this! Unbeknownst to me, however, my mom contacted Bernice Curren of Mink'n Fashion, who had made my matric dance dress ten years earlier (how special!). We had heard that she was no longer making dresses, but my mom asked a special favour and she said she would gladly make my wedding dress as she took on a few special projects a year. I was SO happy to be her special project, as it also meant that I was her only bride and I didn't have to stress about my dress not being done in time. We had such fun, with many drawing sessions, calico fittings until we found the perfect design and fit, fabric selection, etc. It was such a special experience to see my dress come together over a few months, and I am SO glad I had my wedding dress made. She even made my veil, hairclips out of lace from my dress, and a beautiful nightgown trimmed in lace, that I can wear forever and a day! What a wonderful keepsake.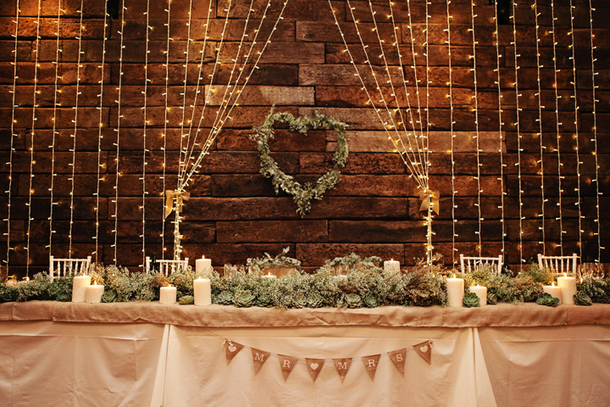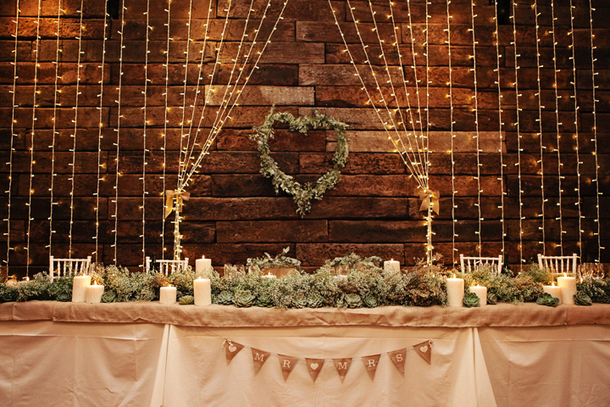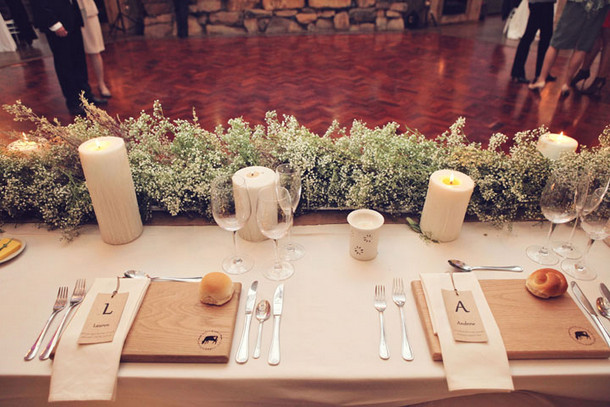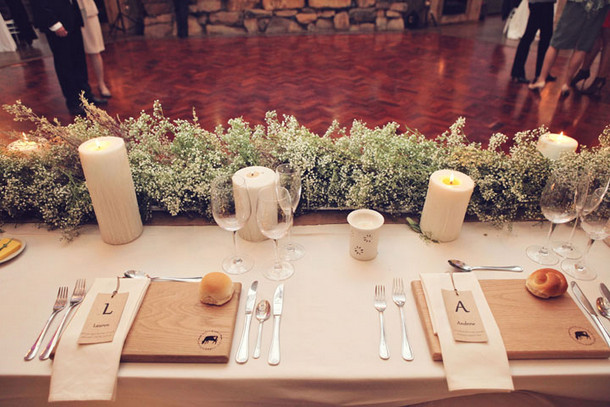 Memorable Moment
When I arrived at the chapel and got out of the car, the wind almost blew my veil over and was strong enough to knock anyone off their feet. It was howling. At the end of the ceremony when we exited the chapel to cheers and confetti, the wind just died. It was almost like the world was at peace now that Andrew and I were married. Then, as suddenly as the wind died, a swarm of ladybugs flew in and I was covered in them. It was so special, as I really believe that they bring luck wherever they go. Other special moments included seeing my husband standing at the end of the aisle fighting back tears, something he promised he wouldn't need to do, and watching our guests get involved in the our version of musical chairs which made us laugh until our bellies ached. The day was filled with the perfect mix of emotion and fun, with lots of tears and even more laughter.
Proudly South African Details
When Andrew started his speech, all the men pulled their chairs up in the traditional South African way – where the groom gets heckled by his friends. I was mortified, as I am not really a fan of this tradition. Andrew's speech was so poignant though, that no one interrupted him at all. They looked like little school children enthralled by a thrilling tale of love and adventure. It was too sweet. Another South African element was included in our "Hangover Kit", namely a Cream Soda, or as we used to call them at University – A Cream Soba, or Green Ambulance.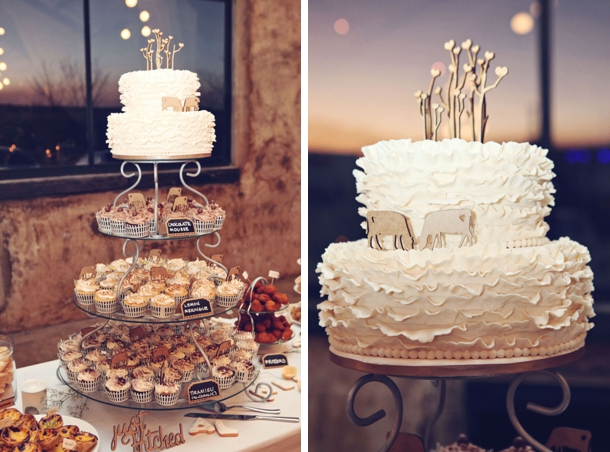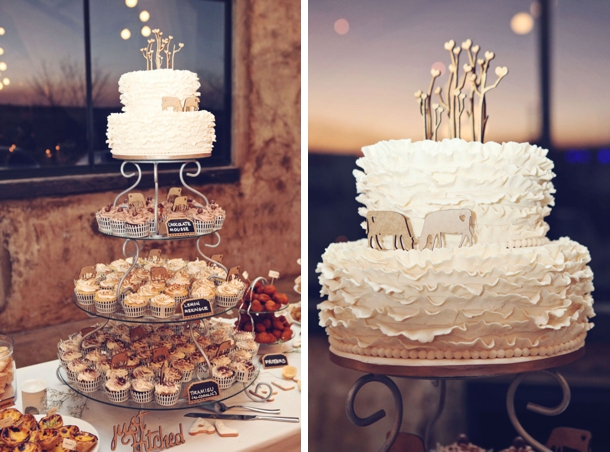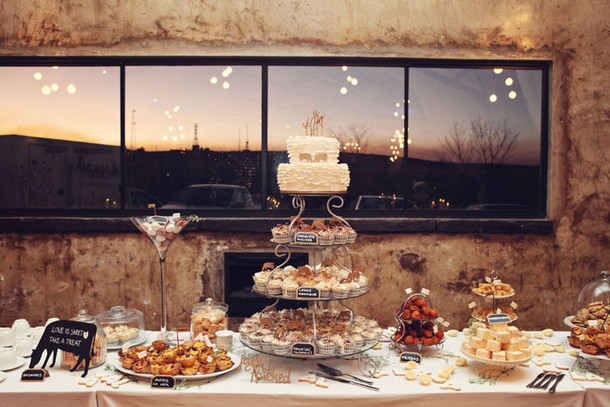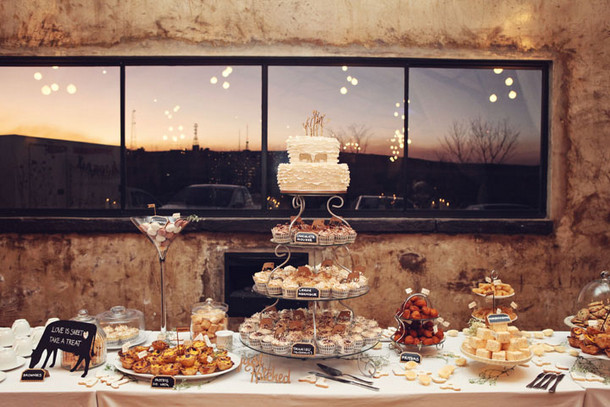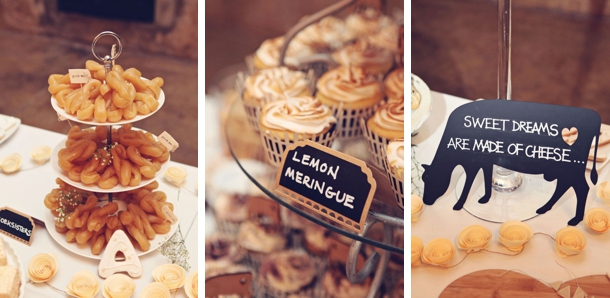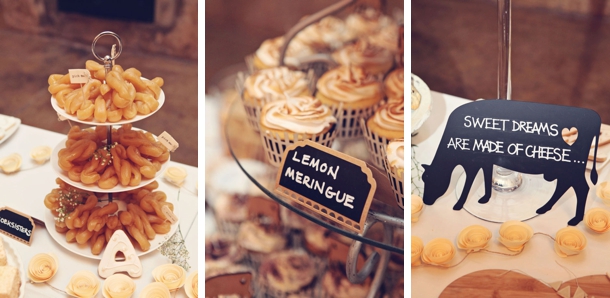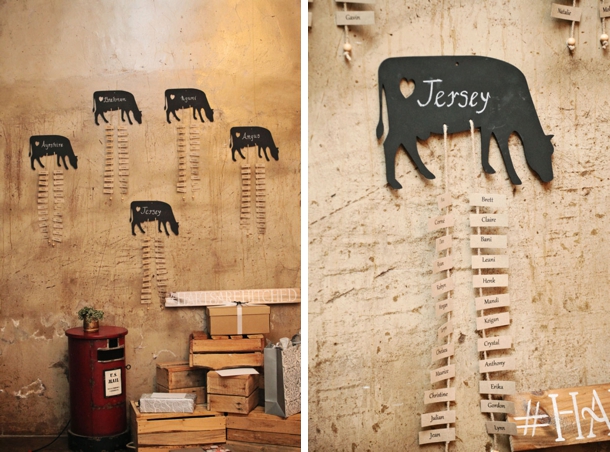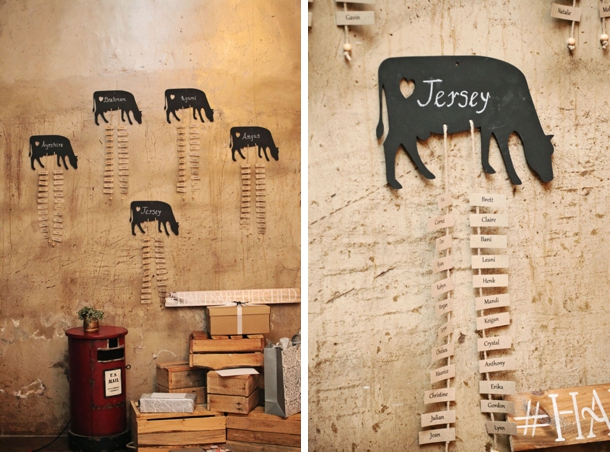 The Honeymoon
We went to Paradise Sun Resort in Praslin, Seychelles.
Advice for Future Brides & Grooms
Learn to choose your battles. Have your non-negotiables, and then let other things go. A lot of hurtful things can be said during the stressful time of planning a wedding, and some of those things will linger long after the wedding is over. It's really not worth letting the stress create tension. Oh, and be ORGANISED! I was teased incessantly about my hundreds of Excel spread sheets, but it meant that I was the most chilled bride on the day as everything went according to plan. And the things that don't go according to plan? No one knows any better…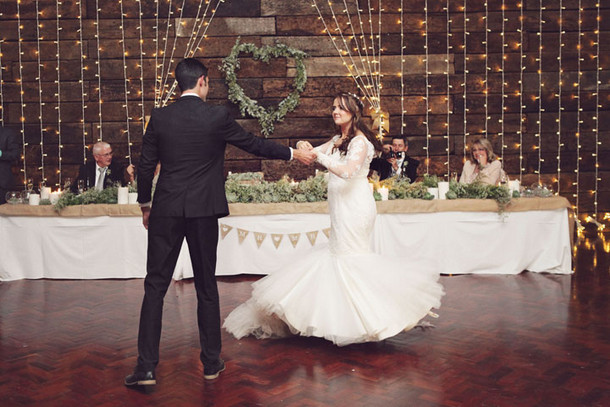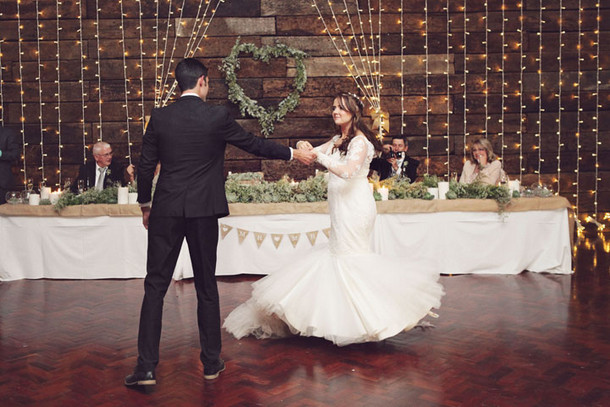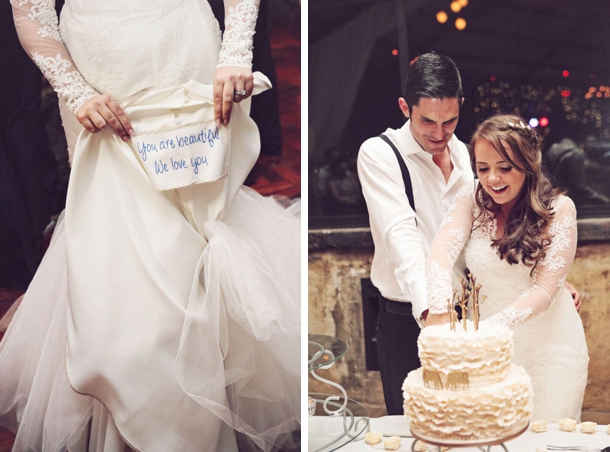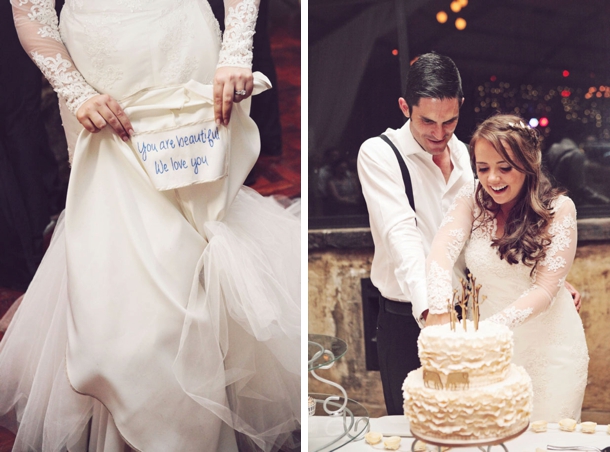 You can see more from this wedding on Carmen Roberts' blog.
SERVICE PROVIDERS
Venue: Netherwood | Catering: Margie Harel of Aubergine | Photographer: Carmen Roberts | Videographer: Precision Cut Productions | Cake: Sheila Hart of Pomander & Cakes2Co | Flowers & décor: Labola | Hiring: Kerry Dinkleman (fairy lights and ottomans) & Laurie Kohrs (wingback chairs and gas heaters) | Stationery: Alice May (logo design), Lara's Designs (invitations & wooden accents) | Bride's dress: Bernice Curren of Mink'n Fashion | Bride's accessories: Benjamin Adams of London (shoes); The Ballet Barre in Groenkloof (Ballet slippers covered in lace from wedding dress); Forever New (clutch) | Hair & makeup: Charelle McAllister | Bridesmaids' dresses: Jacoba | Groom's attire: Woolworths (suit and shirt); Maverik Stylewear (bow tie and pocket square) | Band: The Cover Ups | DJ: Sean Swanson of Sound Mechanix
More information on service providers here