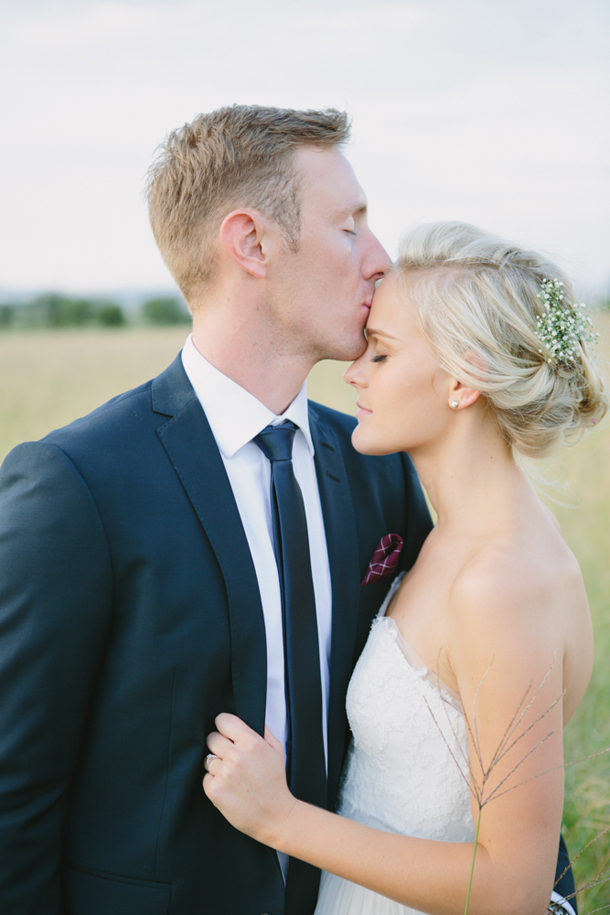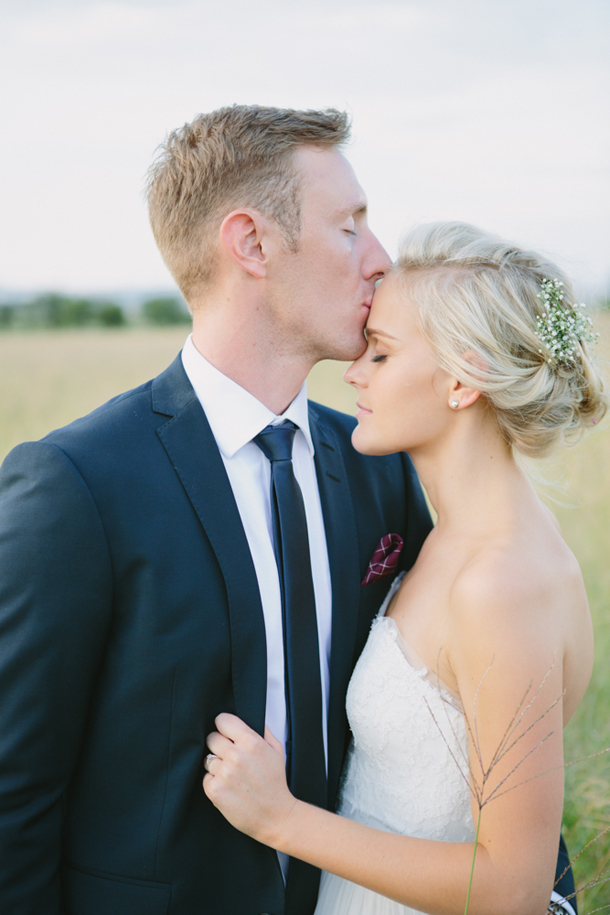 Get ready for a dose of rustic wedding loveliness that's sure to set any bride-to-be or lover-of-pretty's heart a-racing. Cristi and Jason were inspired not by a specific theme or colour, but rather by a love of natural, rustic style and a sense that they wanted their celebration to feel warm and intimate, like a family dinner. Don't you just love that? They certainly succeeded, with simple, well-chosen details like a gorgeous rustic venue, a touch of burlap and lace, pocketfold napkins, long tables and clouds of dreamy baby's breath. The mood ranges from cheeky fun (love the bridal party portraits especially!) to pure romance, and SBB faves Carolien & Ben Photography have done an amazing job of capturing all of it. Softie that I am deep down (sshh, don't tell anyone), my fave has to be the first look – I get goosebumps whenever I see one of these!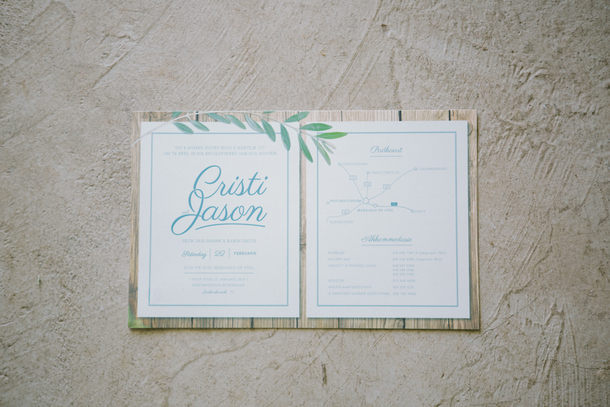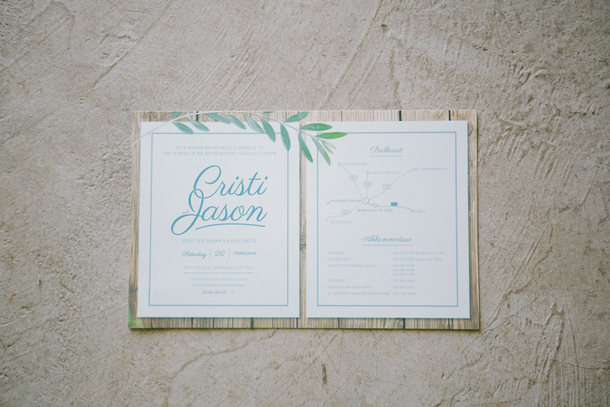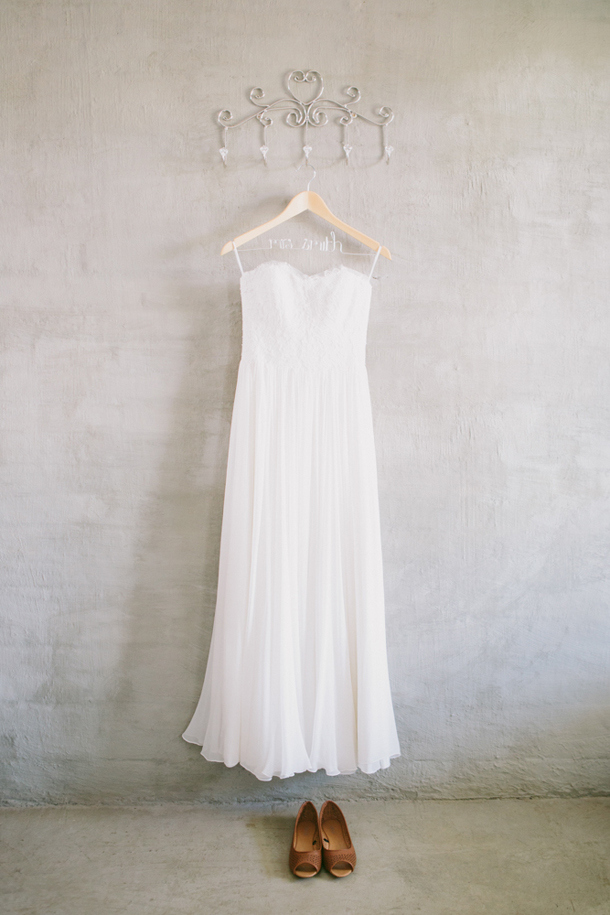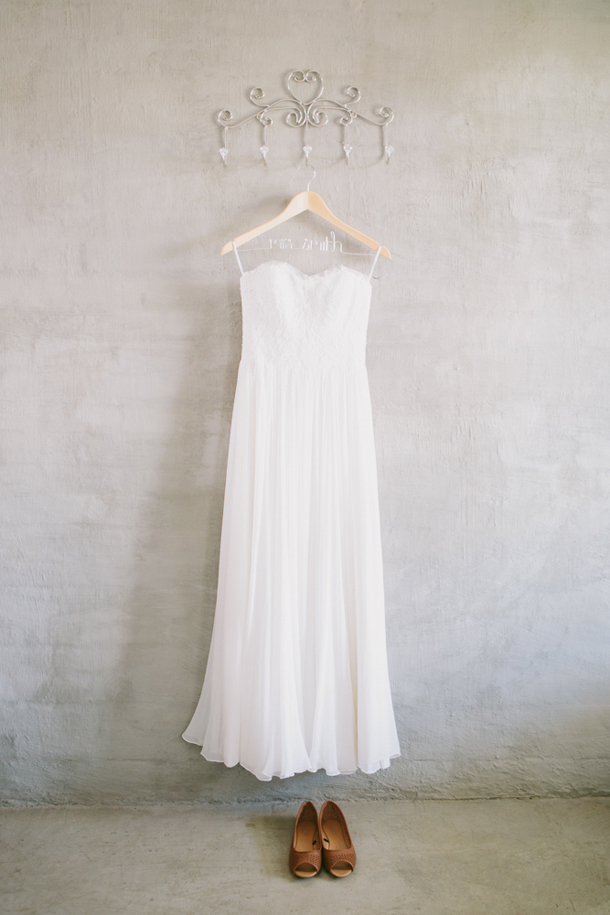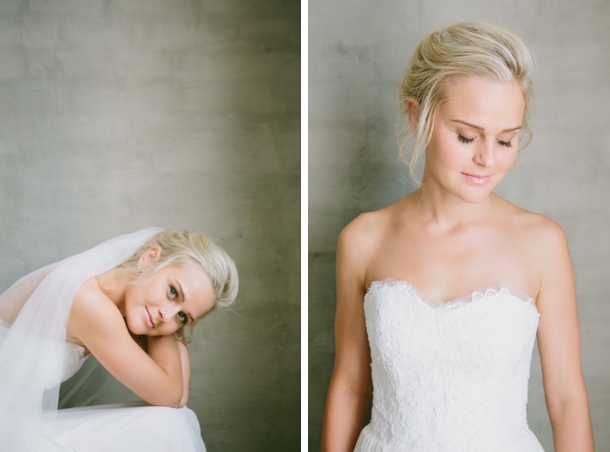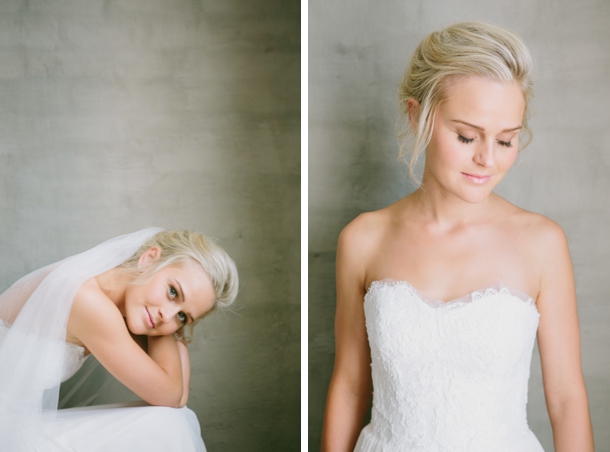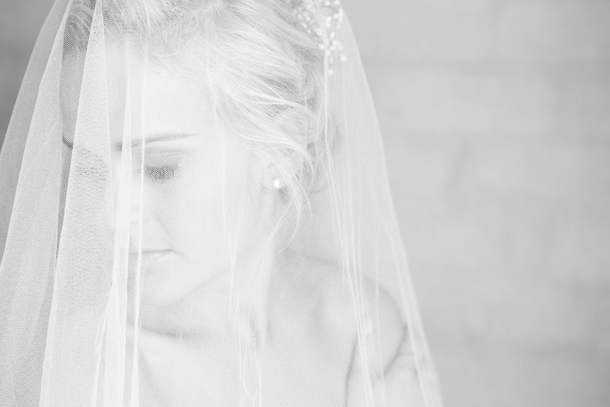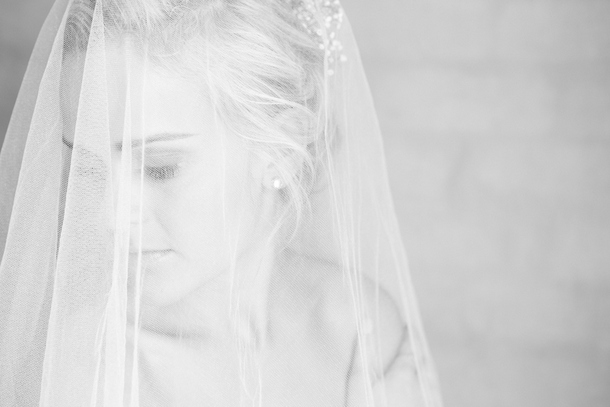 Love Story
We have actually known each other for 17 years – he is my best friend's older brother. So we have always known each other but only really 'noticed' each other four years ago. He was living in Botswana at the time, so after a few dates my passport started to fill up pretty quickly. Been completely in love ever since…
The Proposal
On our three year anniversary, Jason had lit what looked like about a thousand tea candles, prepared a cheese board and opened a bottle of our favourite wine. He had also made a movie of our life together thus far which included all the people and things I love. I thought this was my anniversary gift only to be surprised by the small box containing a gorgeous ring.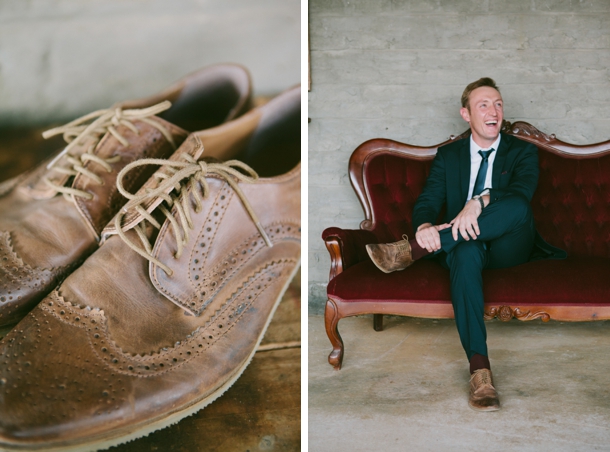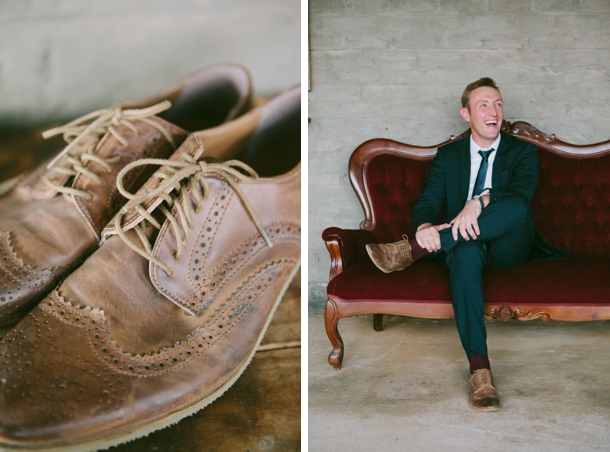 Three Words to Describe Your Day
Happy. Overwhelmed. Blessed.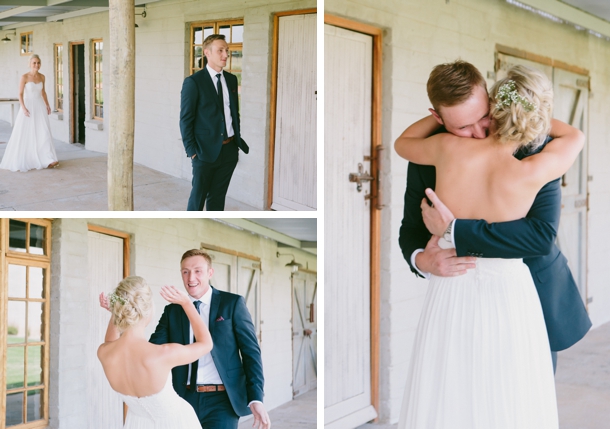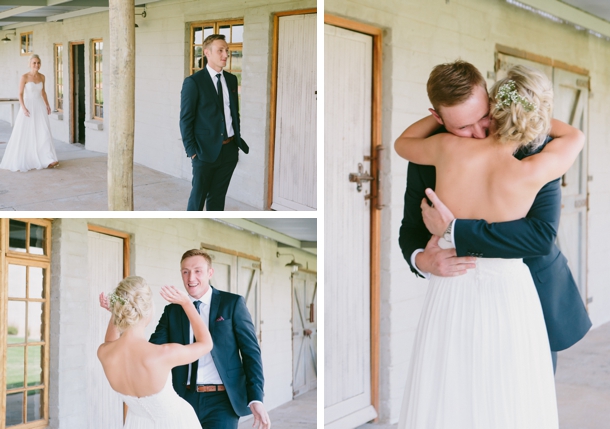 Wedding Style
We did not have a specific theme or colour in mind, we wanted it to be really natural and rustic. We wanted to create a feeling of intimacy and warmth. The only colours were the white and green of the flowers. The venue was so beautiful and didn't really need a lot of décor.
The Venue
The gorgeous long wooden tables and rustic feel! When we saw it we just knew that it matched our styles perfectly. The people were also amazing and it was always such a pleasure working with them.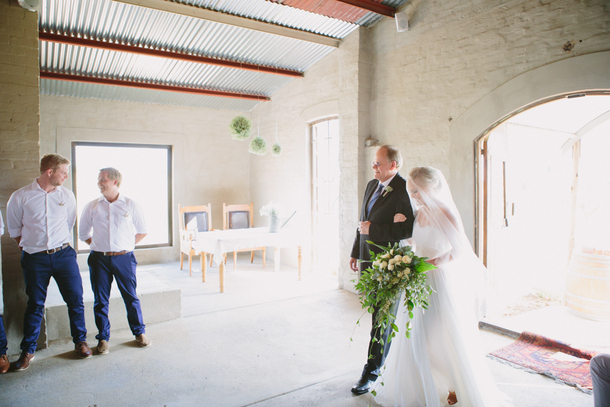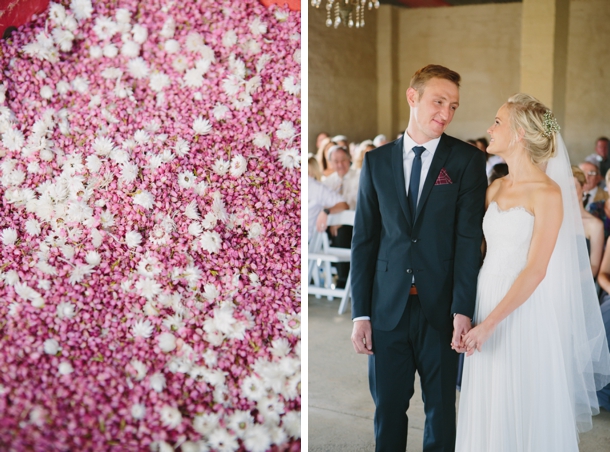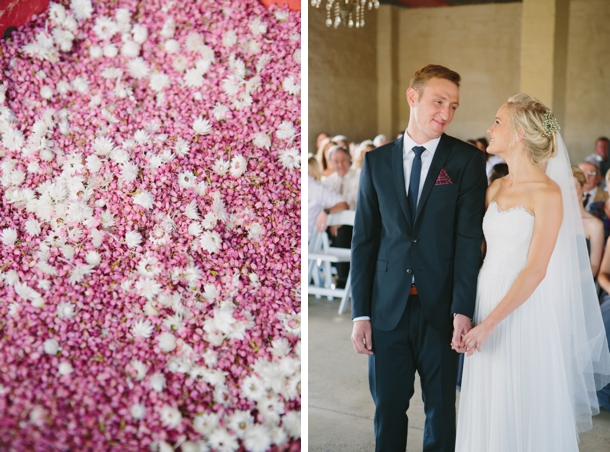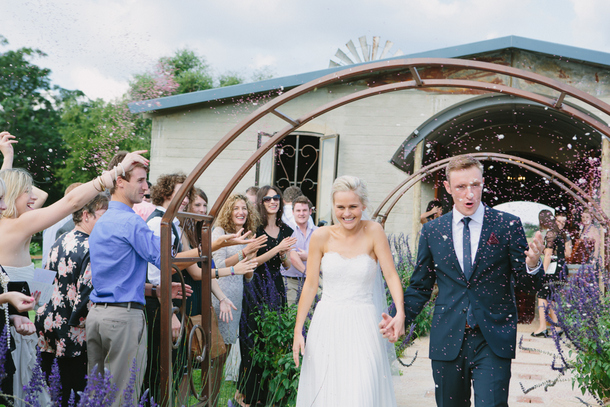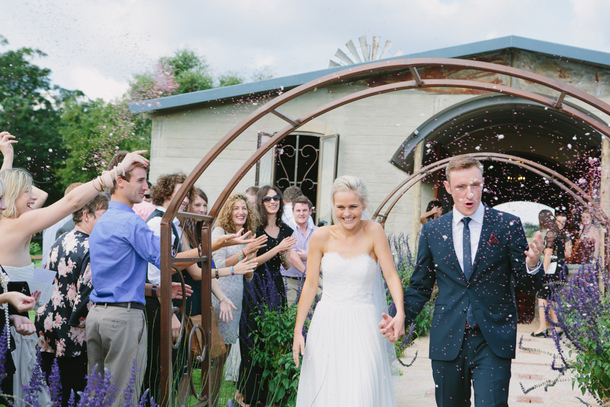 Wedding Details
The feel of the wedding was very relaxed and intimate. Every décor piece and little detail really reflected our personalities – we were really involved in the preparation and setup of everything. We wanted celebrate the day with our friends and family and wanted it to almost feel like a Sunday family dinner – the long wooden tables created that feel.
DIY Elements
We made our wedding seating chart from a chalkboard and an old wooden frame.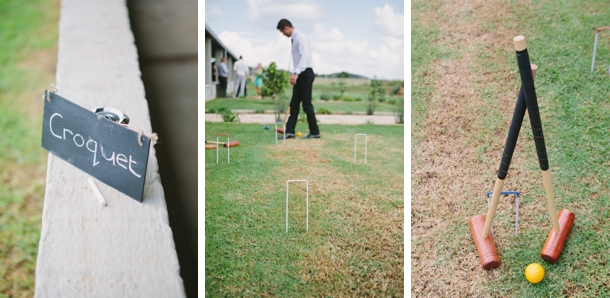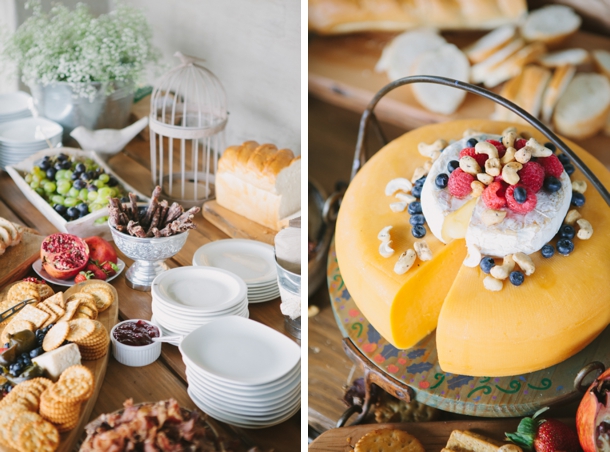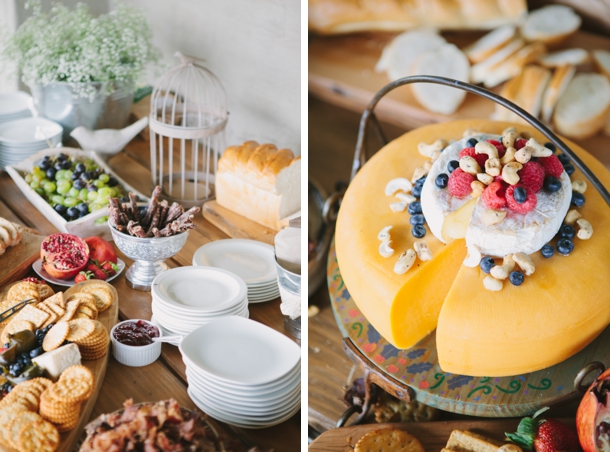 The Flowers
My favourite flowers in the world – Baby's Breath (Gyps). So simple and beautiful. I had a bigger bouquet but all the tables were covered in the beautiful small white Gyps.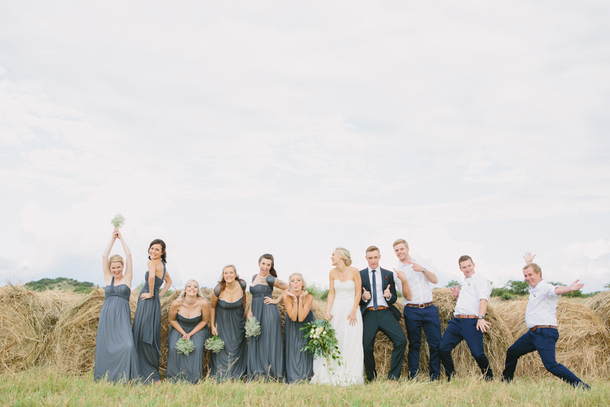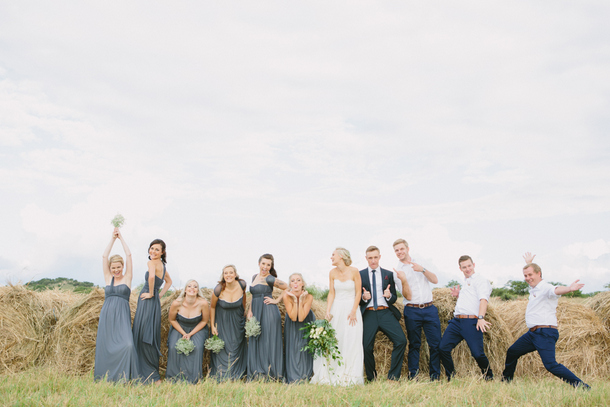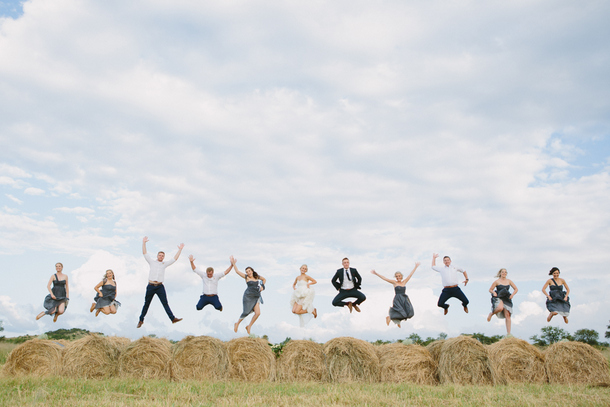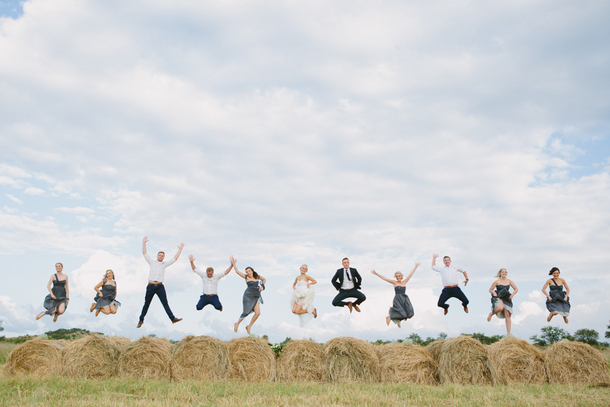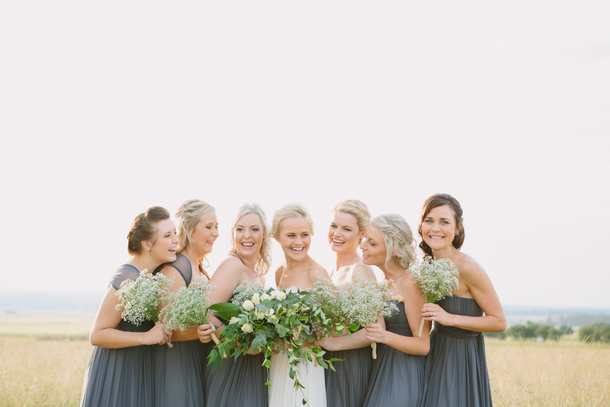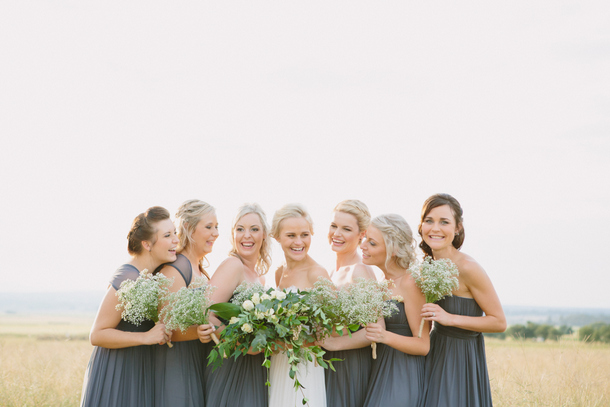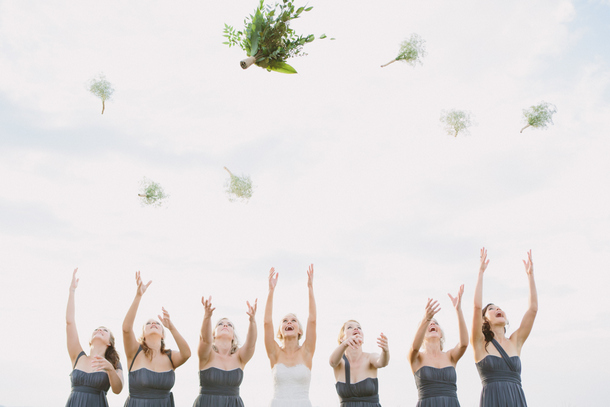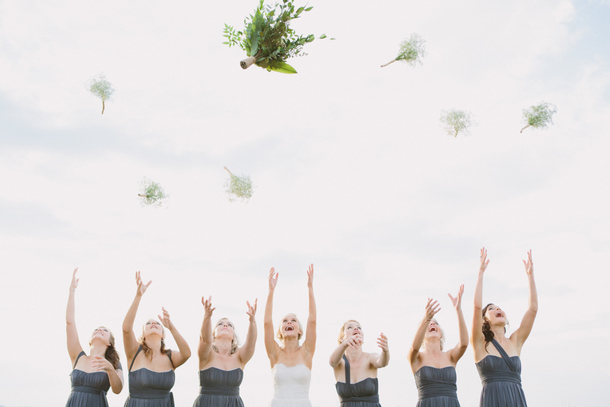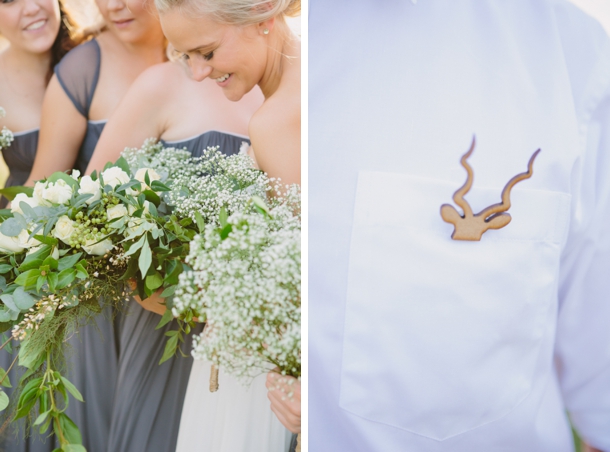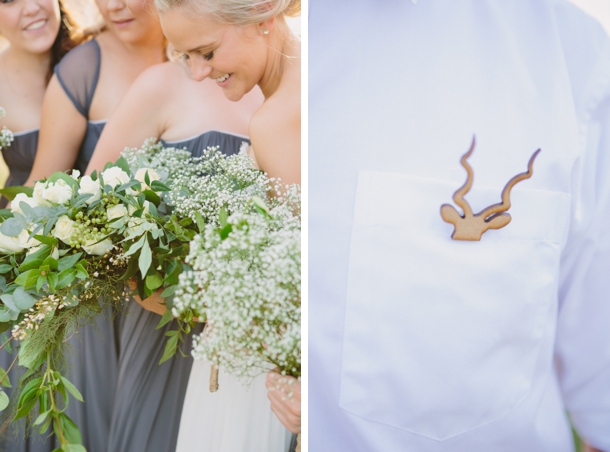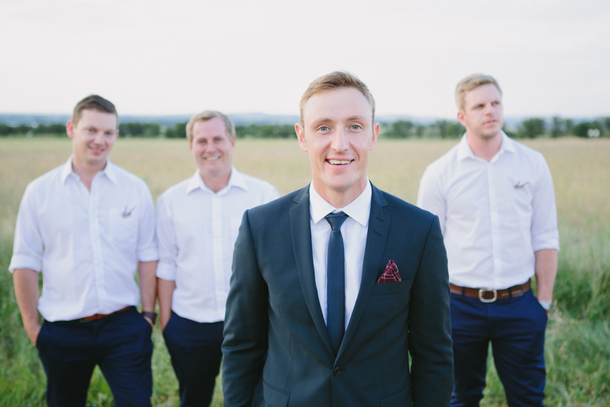 The Dress
I was really picky when it came to a dress and knew exactly what I wanted. Something really simple and comfortable. I have known Lunar for a few years and absolutely love the simplicity and elegance of their designs. I had an idea and Elizna (the designer) was able to bring the idea to life.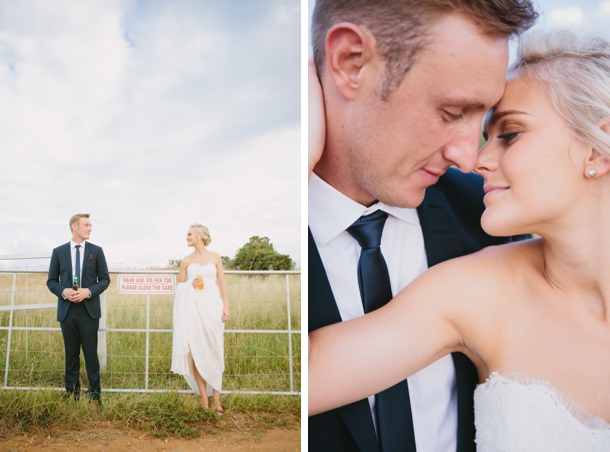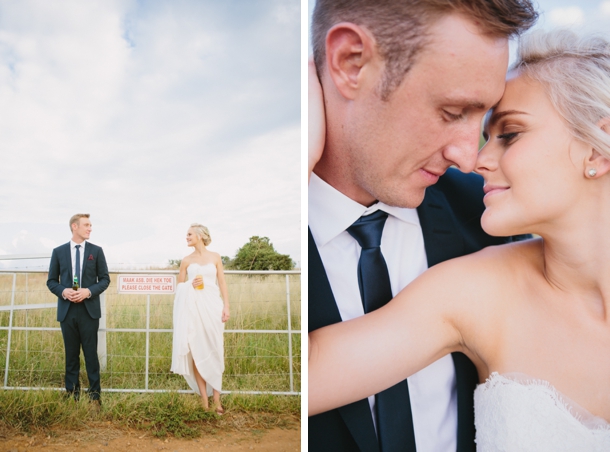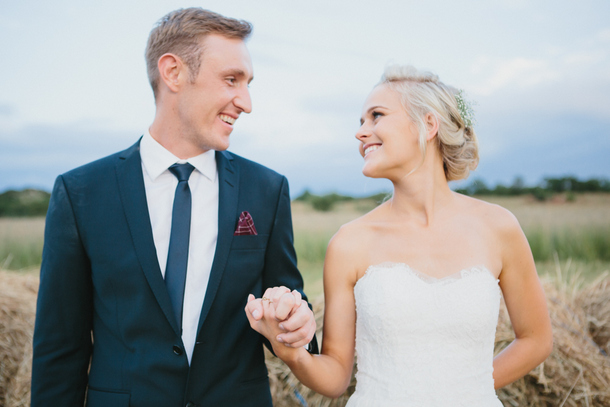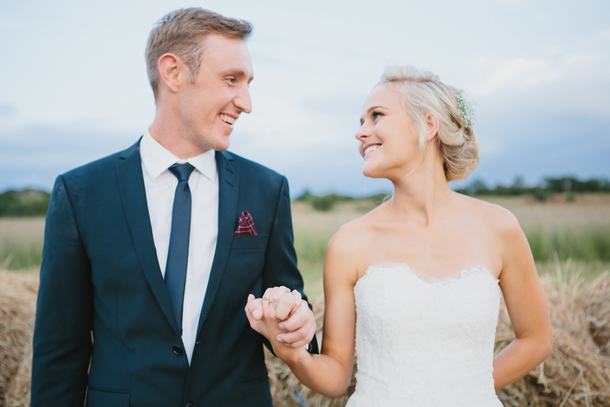 Most Memorable Moment
We really wanted to see each other before the ceremony and asked the photographers to capture the moment when we saw each other for the first time – it was so overwhelming and special.
Proudly South African Details
Our dessert was traditional milktart. The groomsmens also had wooden kudu pins/brooches.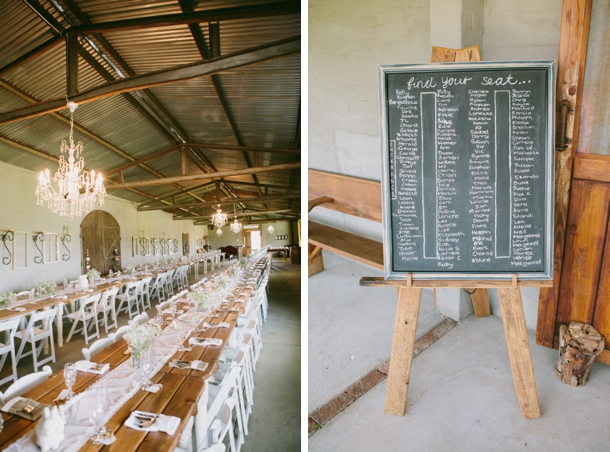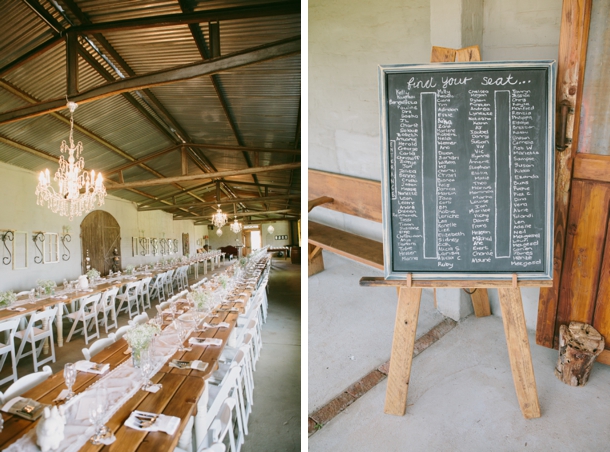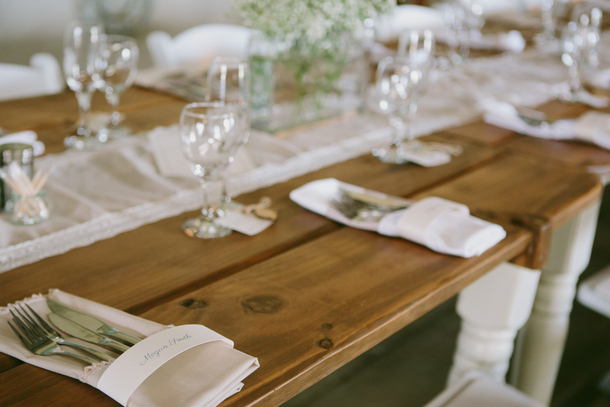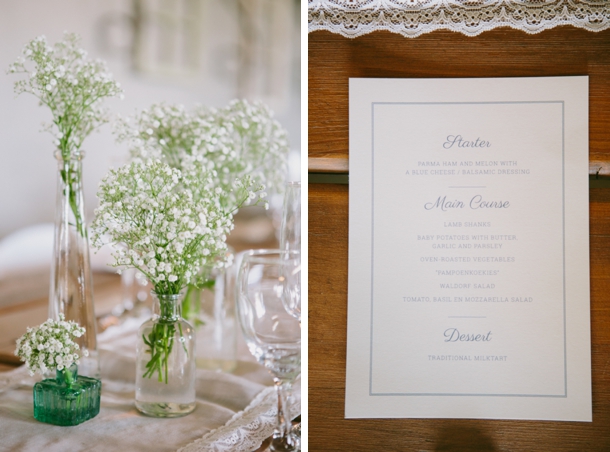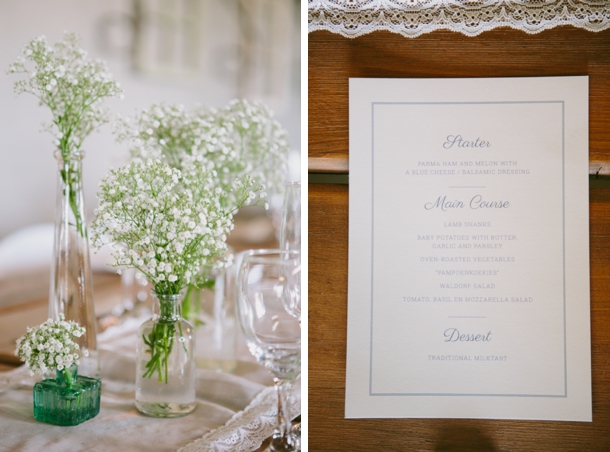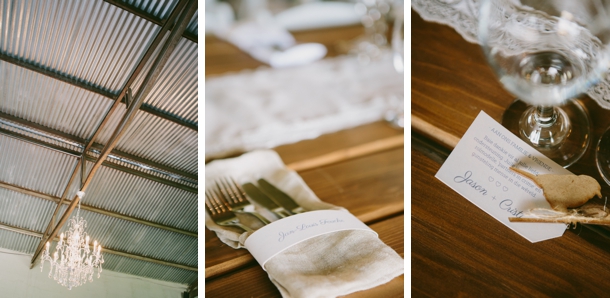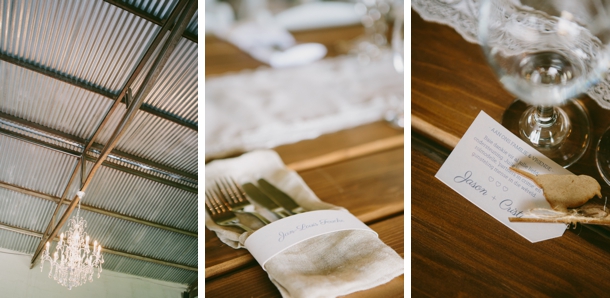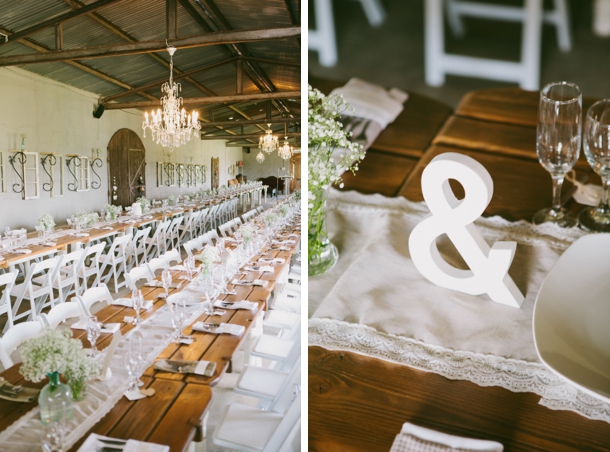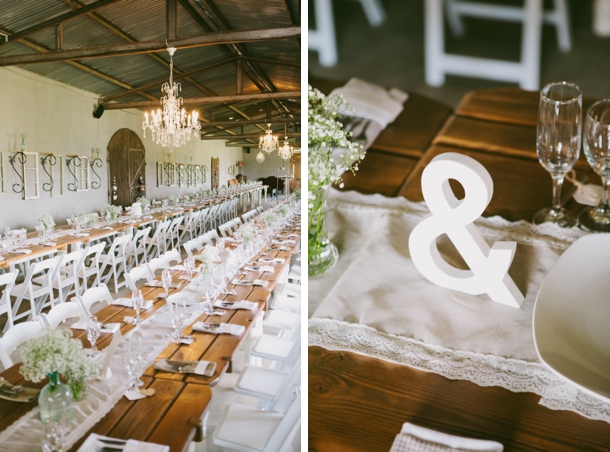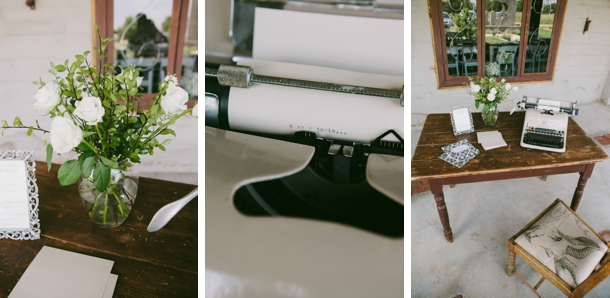 The Honeymoon
We stayed on an Olive farm outside Franschoek, and being foodies and wine lovers, we ate and drank merrily and lazily at all the most celebrated spots.
Advice for Future Brides & Grooms
Enjoy and cherish every moment – time goes by so fast!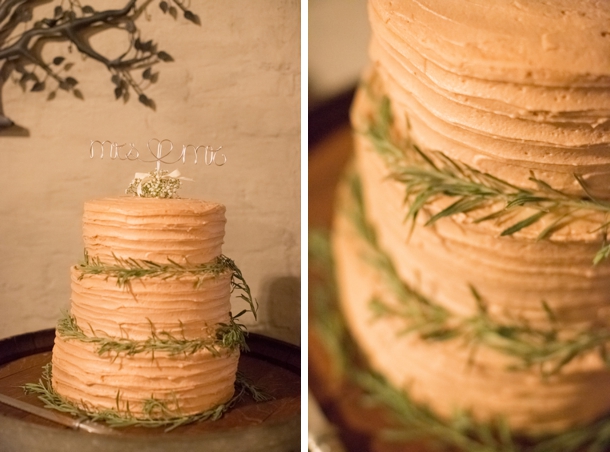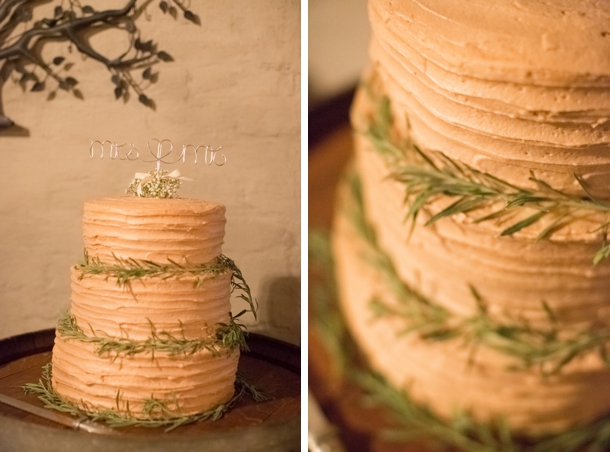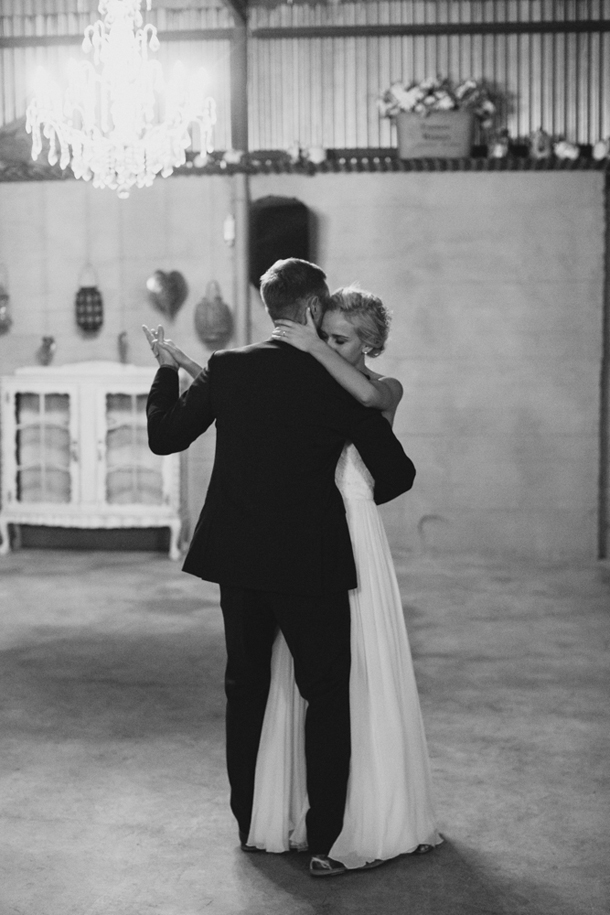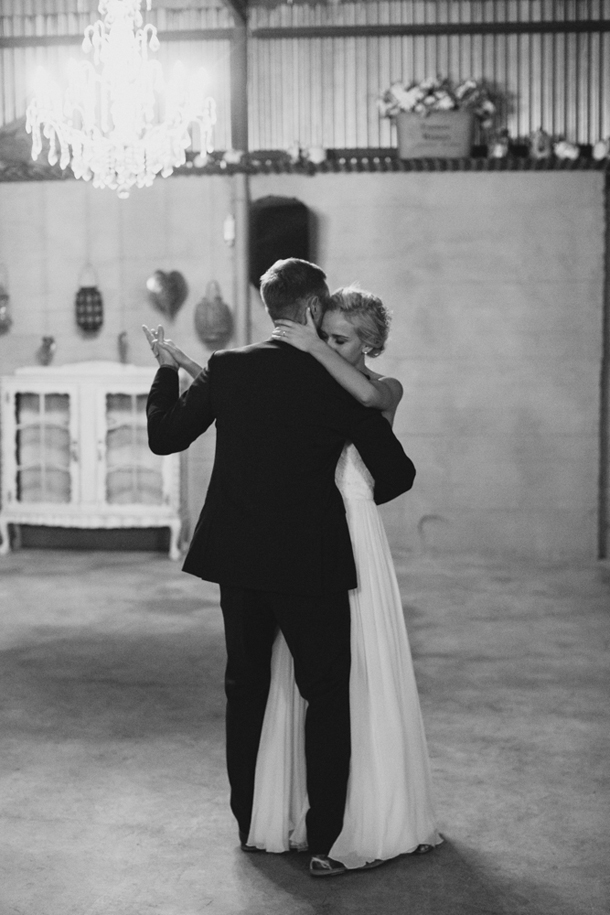 You can see more from this wedding on Carolien & Ben's blog.
SERVICE PROVIDERS
Venue & catering: Makojalo-op-stal | Photography: Carolien & Ben | Videography: Mighty Fine Productions | Cake: Lien Eloff in Potchefstroom | Flowers: Elfrieda Klopper in Potchefstroom | Stationery: Hallouw Design Studio | Bride & bridesmaids' dresses: Lunar | Bride's accessories: Dear Rae | Hair & makeup: Erin Smylie | Groom's attire: Tiger of Sweden | Hiring: Hand Creation Vintage Décor Hire (typewriter); In Good Company (lawn games) | DJ: Simpsons Mobile | Guest gifts (wooden magnets): Met Liefde | Customized dress hanger and cake topper: Darling and Good