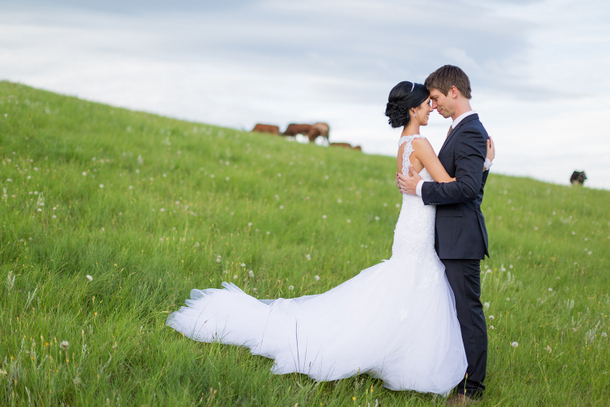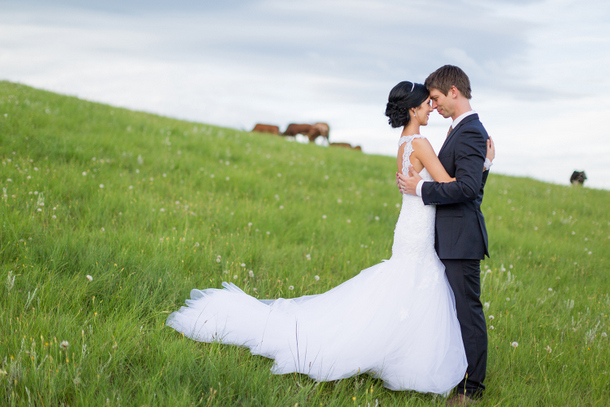 I just love when I get to feature weddings that combine the talents of wedding pros who I have come to know and admire through my years as a blogger – it always gives me such pleasure to see brides put themselves in their hands and come out with beautiful results! Today's wedding features three of my favourite names – Rensche Mari, one of our most talented photographers; Netherwood, an absolutely gorgeous venue that I have visited in person; and the very lovely Ché of indieberries and indielovebooks. So needless to say, Leanie and Theuns have excellent taste! As always, my favourite part is the details that tell their story, and their travel theme does just that – be sure to read all about Theuns' totally original mile high proposal!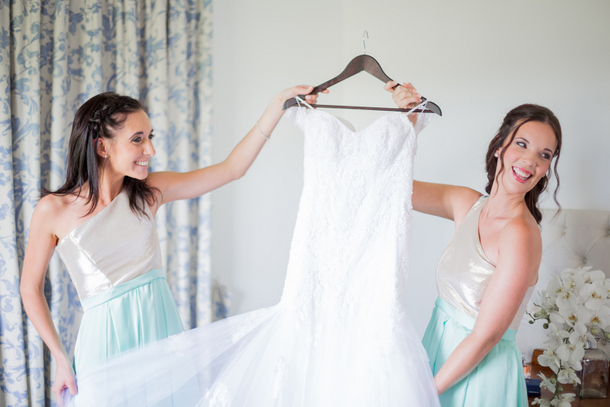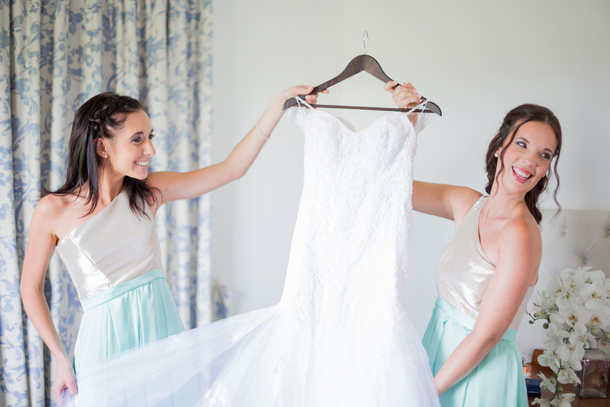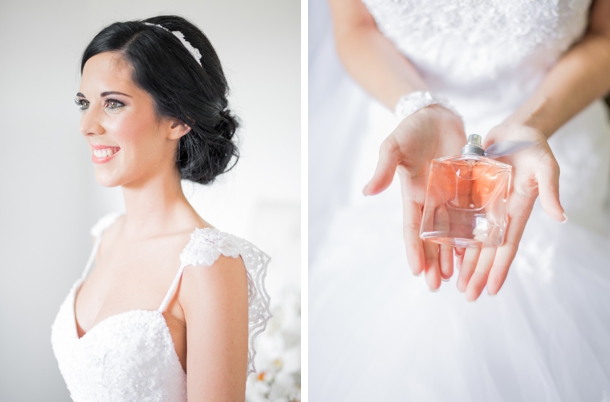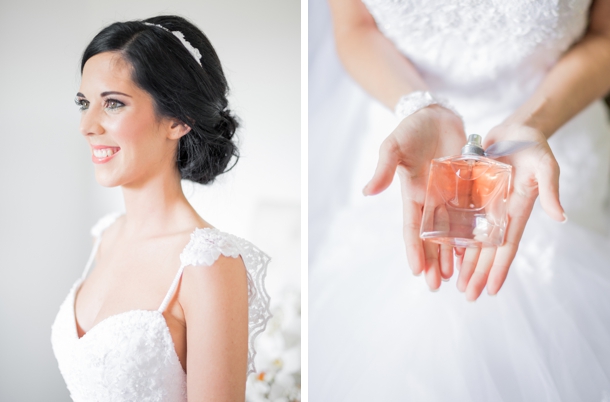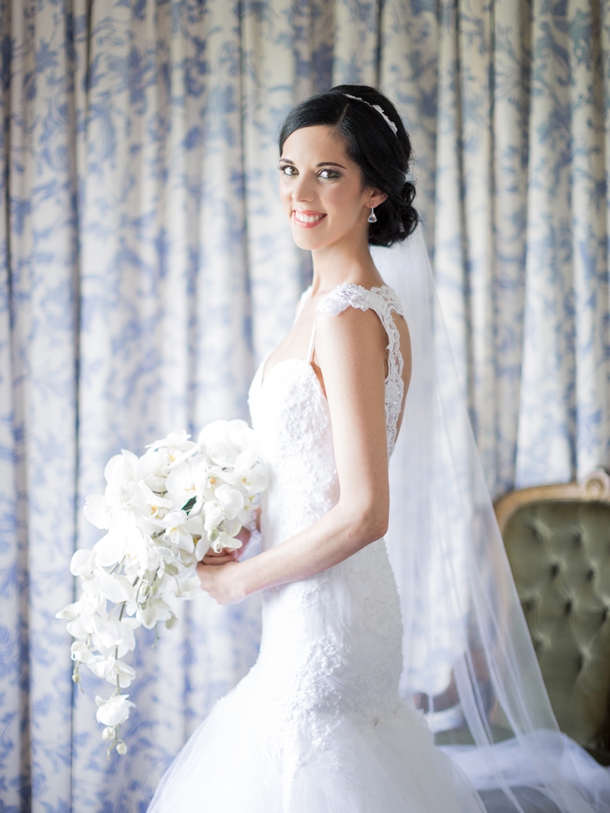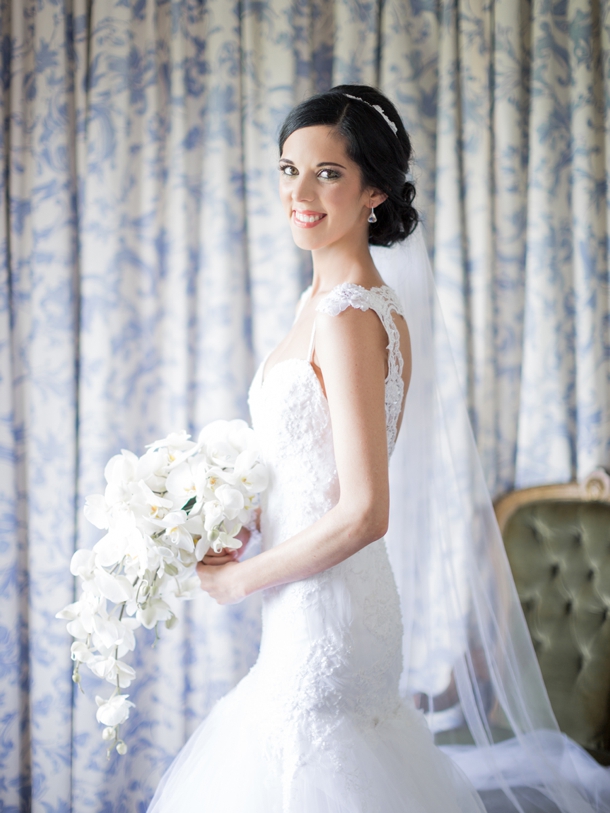 Love Story
Theuns and I are both lawyers. We met at a mutual friend's party the year before we 'formally' met. In 2011, I enrolled for a Masters degree in Intellectual Property Rights (Theuns' field of practice) and had to do an assignment, but was struggling with some of the questions. I phoned up the mutual friend and asked him to ask Theuns if he would be willing to assist me with my assignment. Theuns agreed. We met (he was an hour late!), we worked, we had coffee, we fell in love… and the rest, is where our future together started.
The Proposal
About a year into our relationship, a job opportunity in Qatar presented itself to Theuns. In the end, he decided to take it and left in November 2012 to pursue his career. Of course, there were many tears (see our wedding invitation), but we decided to still give the relationship a go. In May 2013, I got on a plane for a visit with a short stopover in Dubai. In the meantime, and unbeknown to me, Theuns got in touch with the Emirates crew and asked them to assist with a proposal on board the flight! He booked himself a ticket from Qatar to Dubai and back and made sure that he was on the same plane as me on our way to Qatar. Mid air, the captain made an announcement and asked a passenger by the name of 'Leanie Mouton' to please make herself known to the cabin crew. Nervous as heck and with no idea what was about to happen, I told one of the cabin crew that I am the girl they called out. He then asked me to bring my passport and visa and to follow them. In the kitchen, two male cabin crew members informed me that there is a problem with my visa and that I won't be able to enter Qatar. You can of course image the turmoil I went through at that stage. The one member then left with my passport and visa whilst the other one stayed with me. He must've seen the tears forming in my eyes because he made me sit down and then said, 'don't worry miss, something is going to happen that will change your life.' It is then when I realised something was up and the next moment Theuns came around the corner, suited up, and went down on one knee. It was a magical moment and we were literally in the clouds!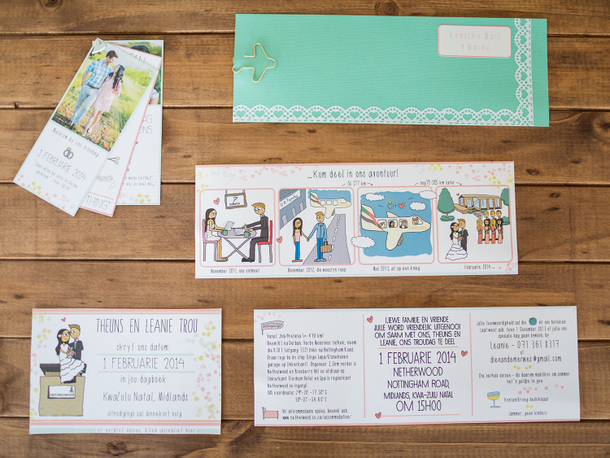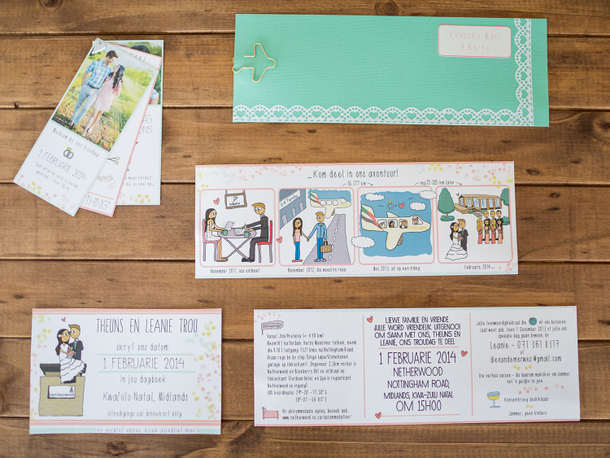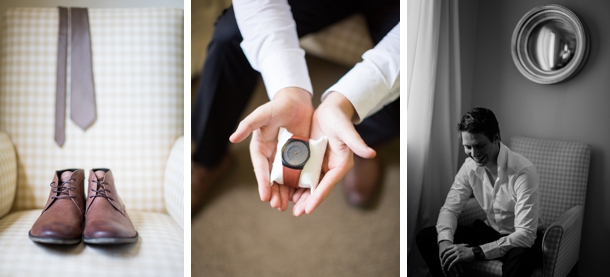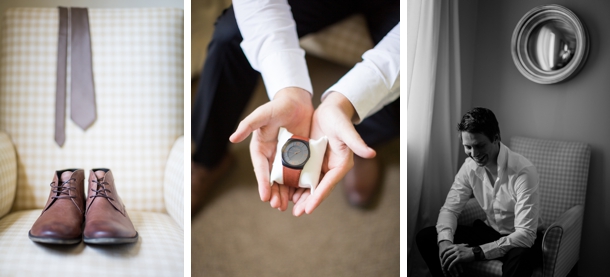 The Venue
We wanted a venue where we could have our family and friends stay with us for the whole weekend, a venue with gorgeous views, something fresh and new with lots of natural light and a big dance floor. Netherwood was all this. I came across their website whilst searching for wedding venues and told Theuns this was it. It was the only venue we viewed and still think it is the most beautiful wedding venue in the whole of South Africa!
Wedding Style
Our wedding style was romantic, elegant, fun and modern. We decided on blush, peach, mint, white and splashes of gold as our colour palette. Since we got engaged on a plane had travelled between Qatar and South Africa since Theuns left for Qatar, we wanted to include some travel elements into our wedding day, and it made its way into our wedding stationery. The innovative Ché Dyer from indieBerries created a set of cartoons for our wedding stationery with the travel theme carried throughout. Hint to brides-to-be: make use of this incredible woman's service! She will make you laugh throughout the stressful times of wedding planning and is such a blessing to work with! [SBB agrees – we love Ché!]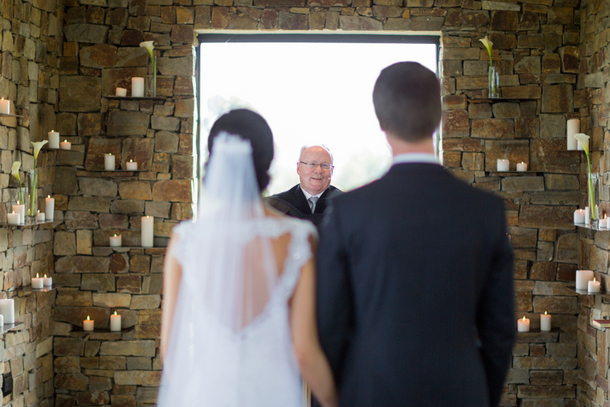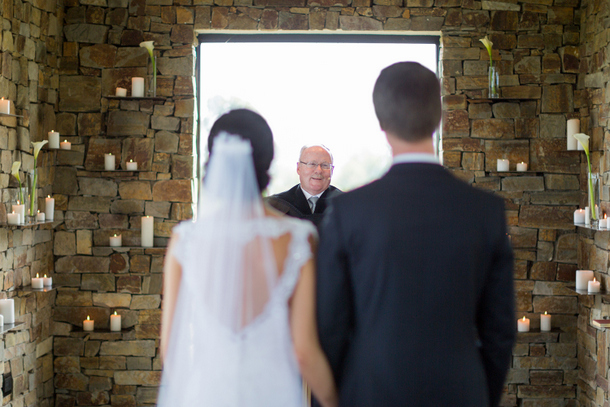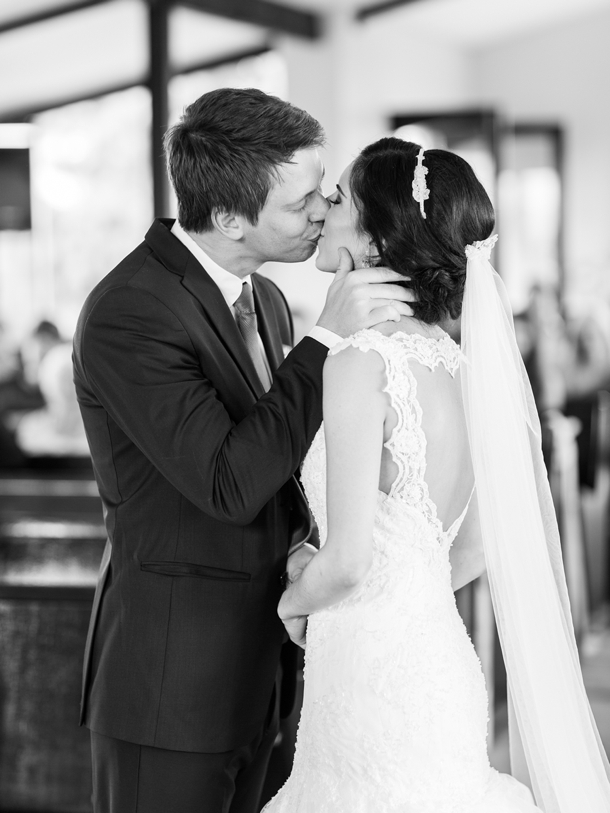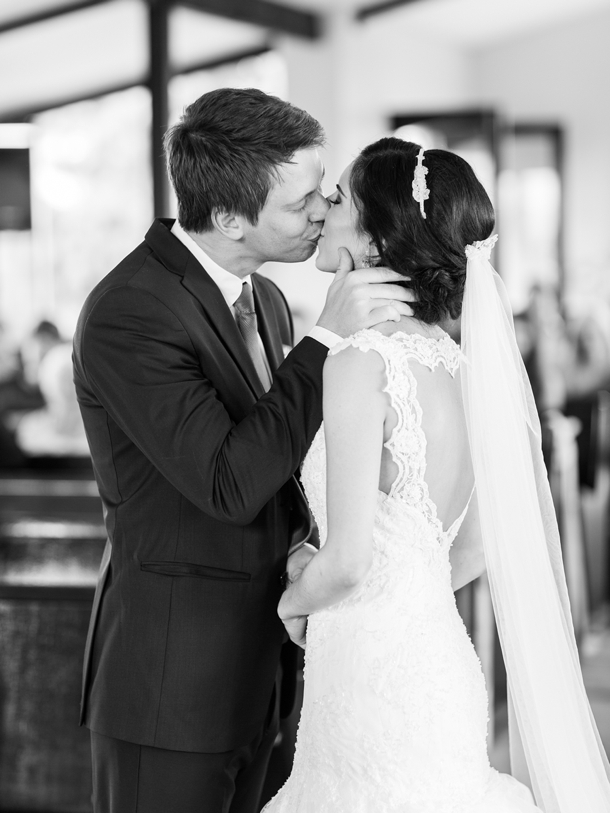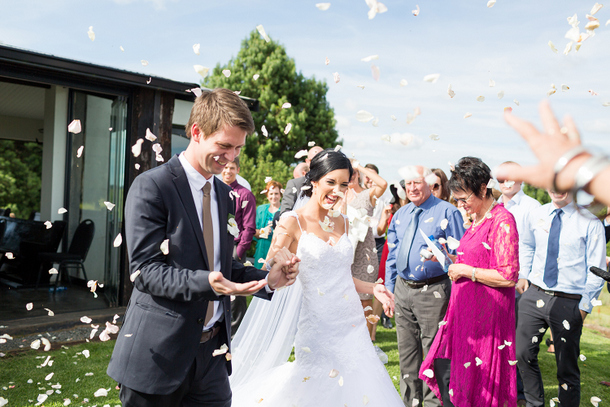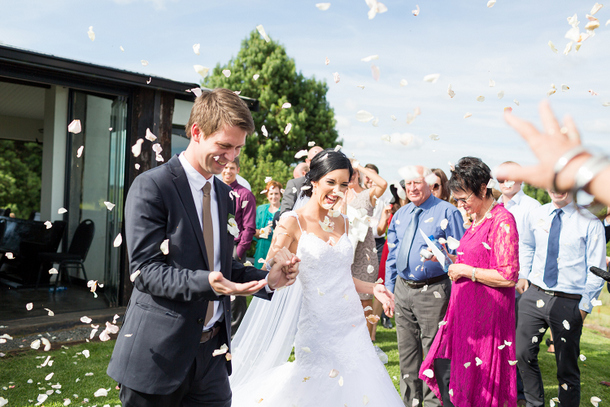 Wedding Details
I am very detail-oriented and everything was planned to the finest detail, from the music playlist to the groomsmen's socks ;) Our wedding invitation told the story of how we met, how we got engaged, how many miles we flew back and forth to see each other and it also included a cartoon of the Netherwood wedding chapel and our whole bridal party. We even found airplane paper clips which we used to bind the invitations together. For the seating chart we used a large world map and Ché designed 12 airplanes with each guest's name written in an airplane window.
Since we were going to live in Qatar after the wedding, we brought over a few Middle Eastern goodies in the form of "Lemon Minties" (a popular Middle Eastern thirst quencher which was served to our guests as a pallet cleanser), mini Coke bottles with Arabic writing on them as gift favours (with each trip from Qatar to South Africa, Theuns and I 'smuggled' these Coke bottles into the country and yes, some of the bottles broke in my luggage during one trip!) and stacks of chocolates in gold wrapping and square marshmallows found at the airport.
As for the drumming circle – we love to entertain and to be entertained. This idea was a winner as it was a complete surprise and got everyone into a party mood. Thank you Drum Café!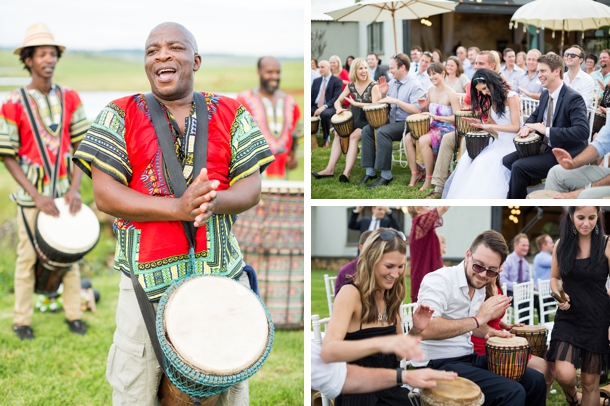 DIY Elements
My mom made all the mint napkins herself, since no one we knew stocked mint napkins. We also hand painted 120 wooden boxes we used for the gift favours. Furthermore, the designer of our wedding stationery lives abroad, therefore we had to find printers in South Africa, cut out (the name cards were designed to create a 3D look and had to be cut around the wedding dress) and assemble much of the stationery ourselves, but it was worth ALL the trouble.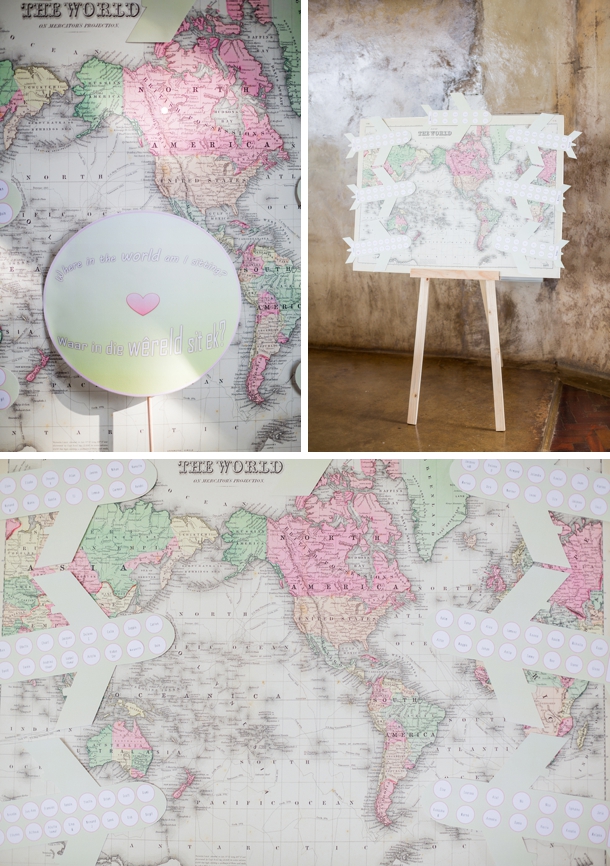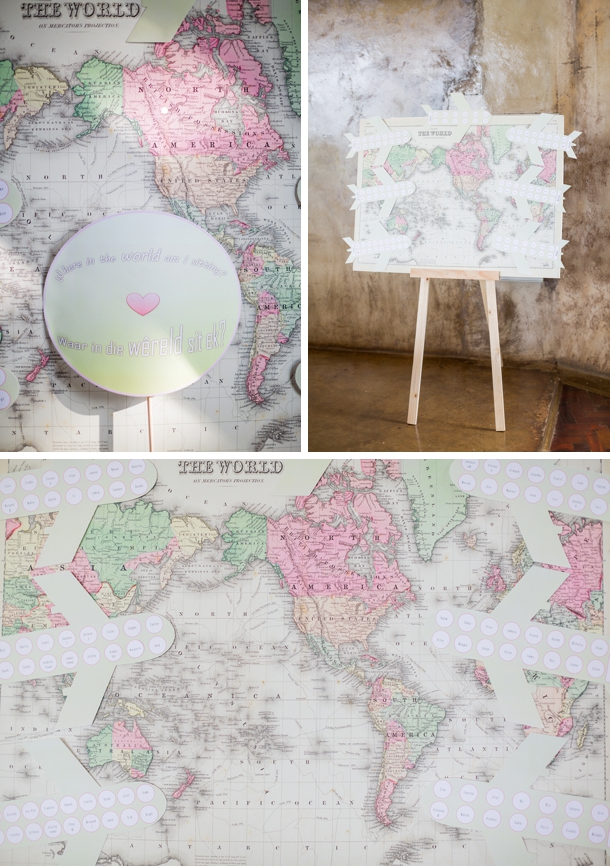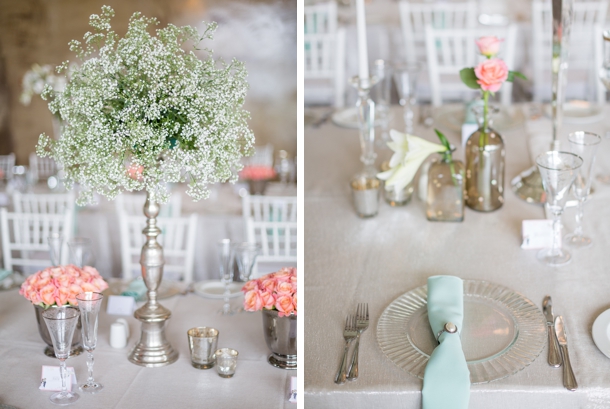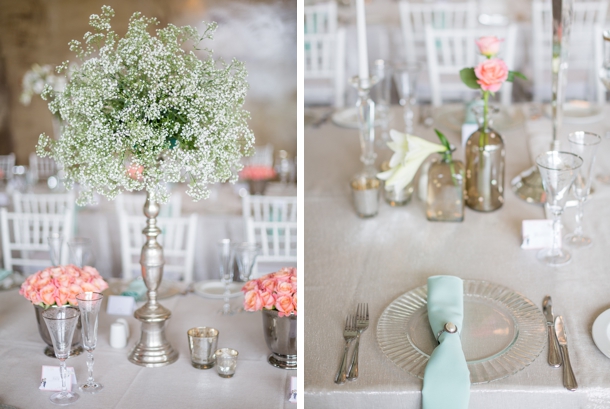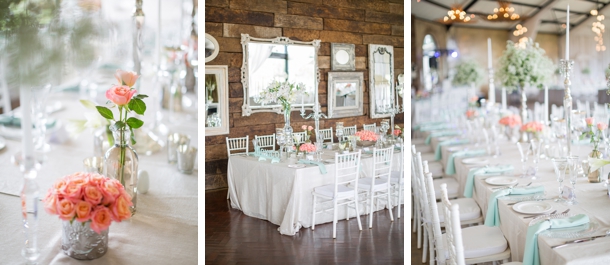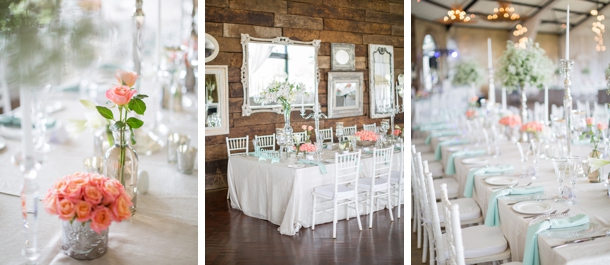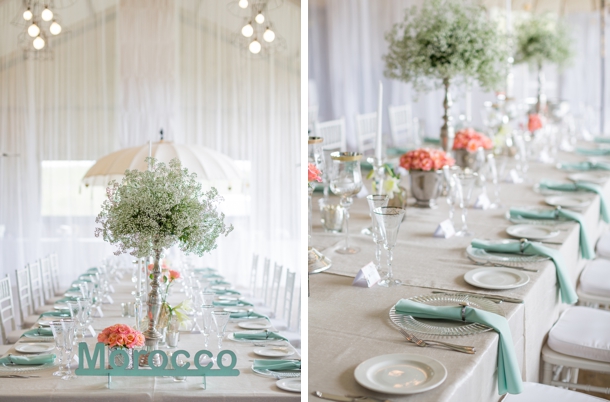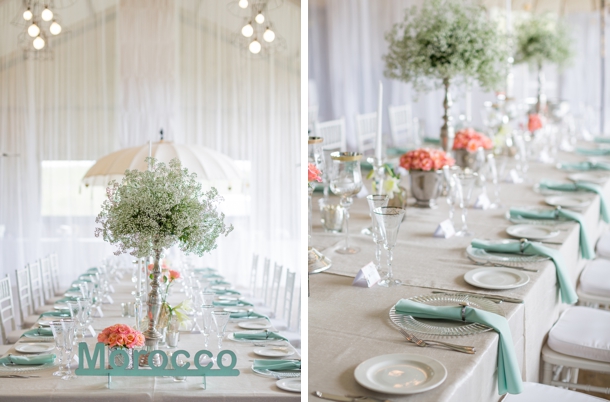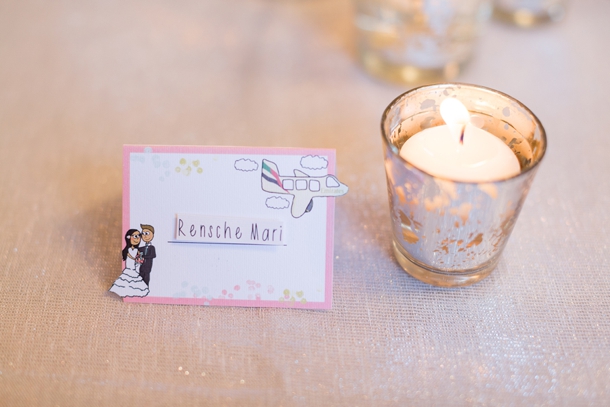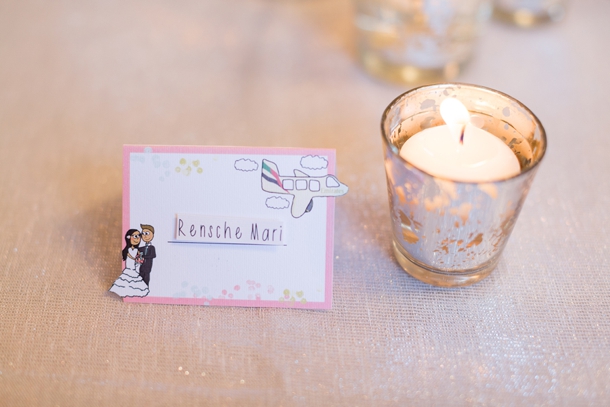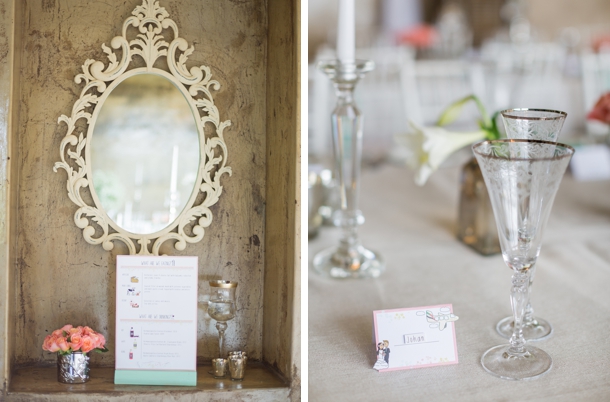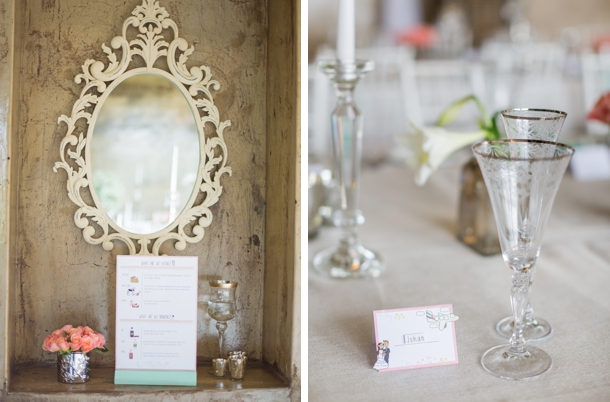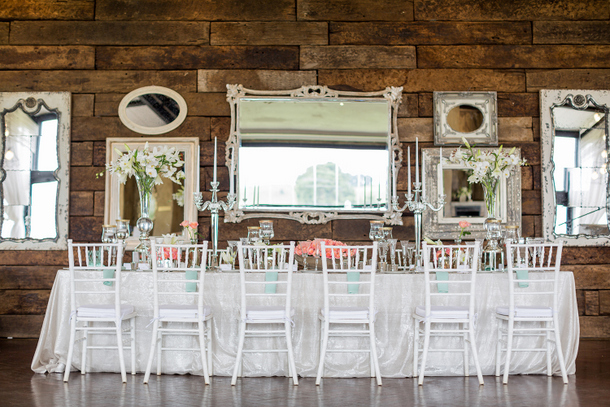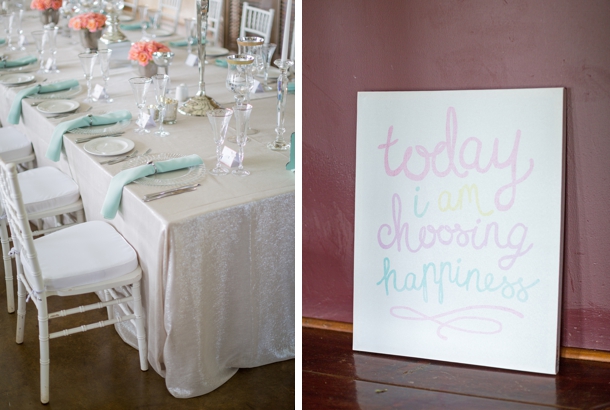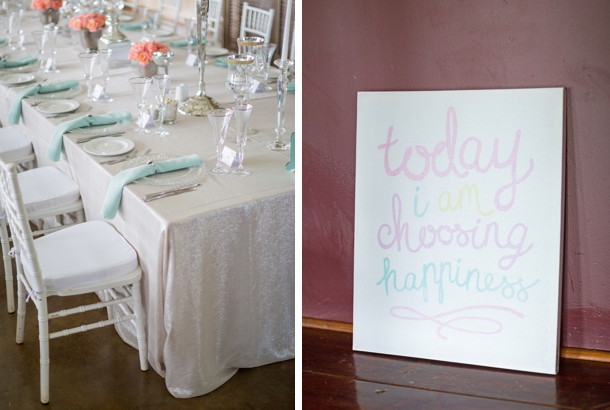 The Flowers
My bouquet was made up of white orchids (my favourite flower) and the bridesmaids each carried a single arum lily. The groom's buttonhole was also a white orchid and the groomsmen's buttonholes comprised of mini arum lilies. The flowers on the tables were a mix of white orchids, white tiger lilies, baby's breath and lots of pink-peach roses. All the flowers were placed in vases of different sizes and lengths to create height and fill empty spaces.
The Dress
I had my wedding dress made by the charming, professional and very patient Joss Straker from Joss Bridal Wear in Rivonia. Before deciding upon a tailor-made dress, I tried on numerous gowns, but couldn't find what I was looking for. I made an appointment with Joss and knew she was the right person for THE DRESS. I gave her a few pictures of different dresses and she designed my dream dress from there. It is a trumpet style lace dress with a detachable train. It has thin straps with cap sleeves made from cut-out lace flowers. At the back, the straps had lace attached to and imitated a heart.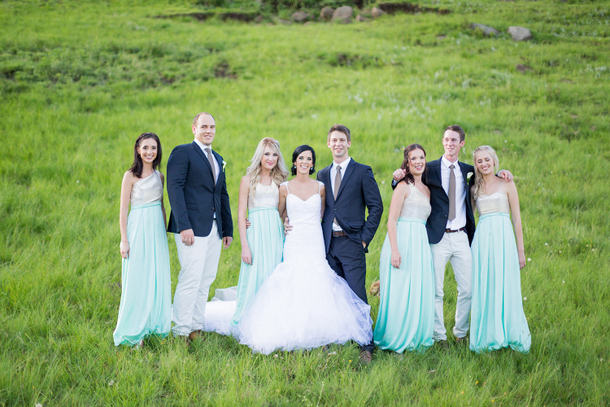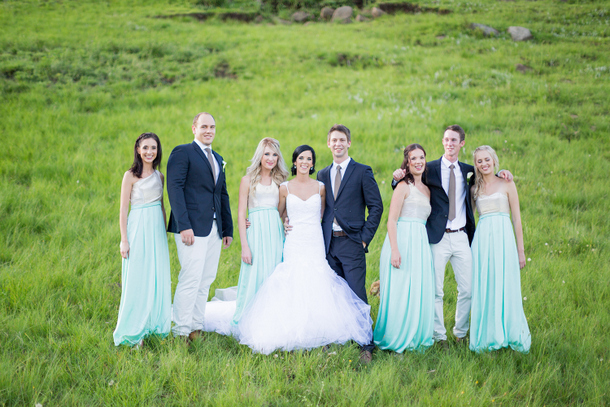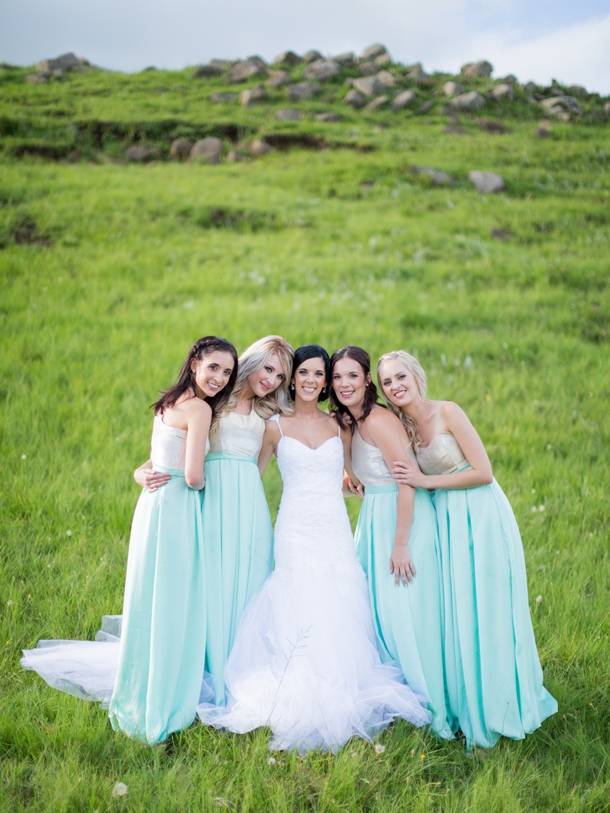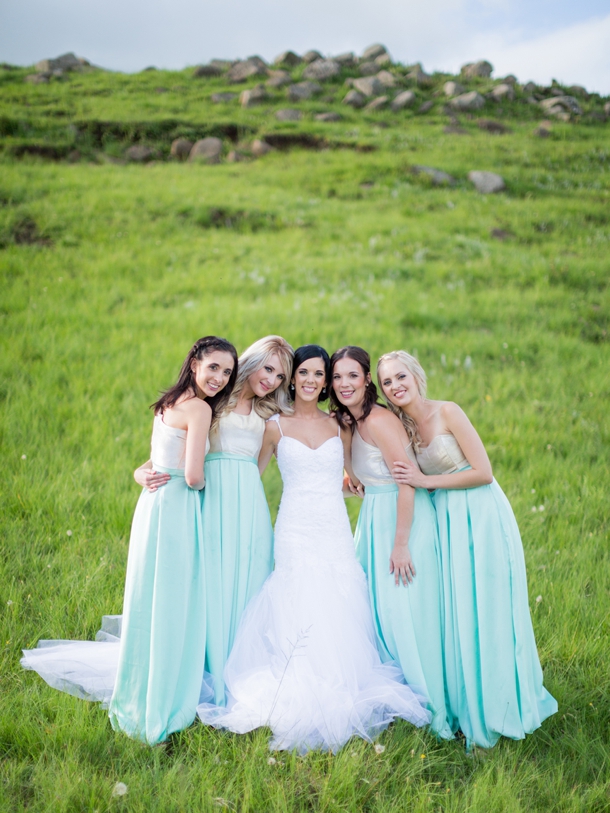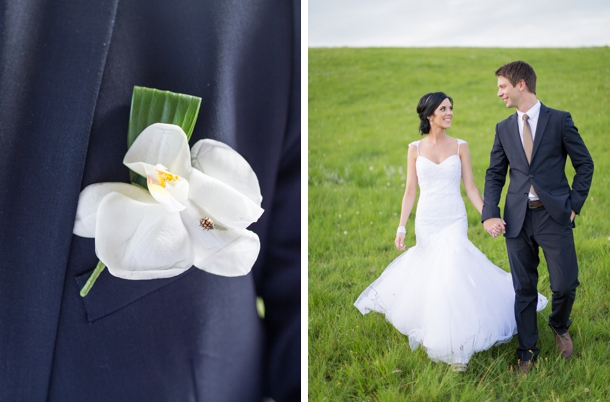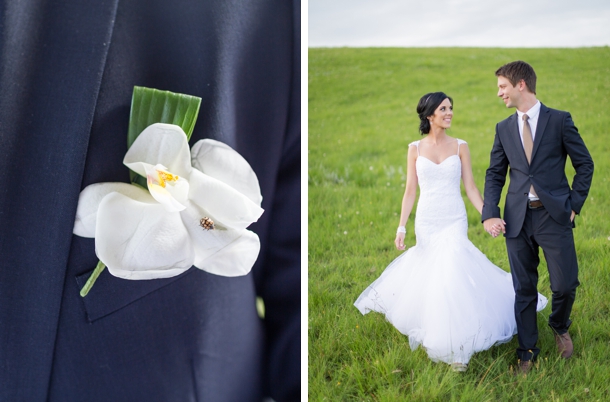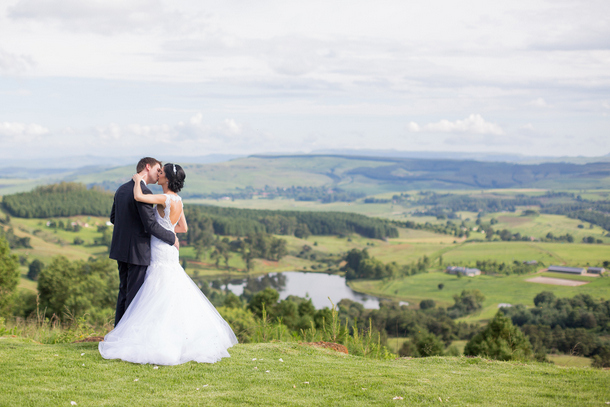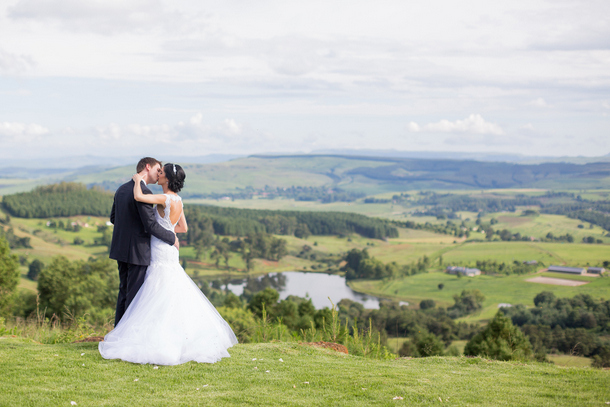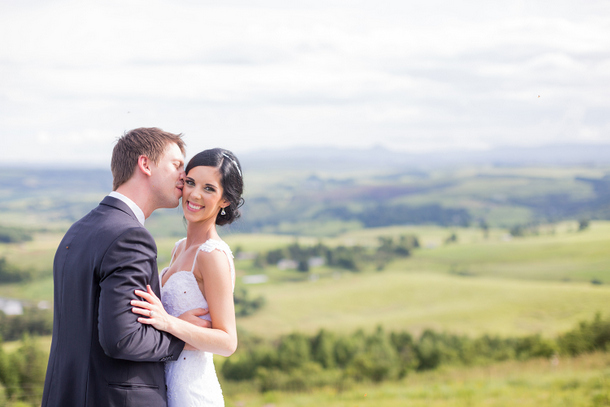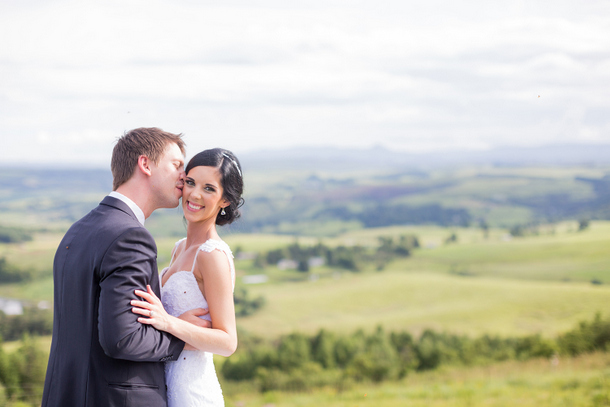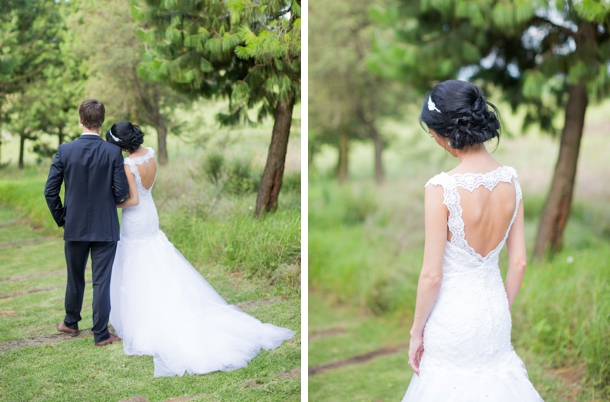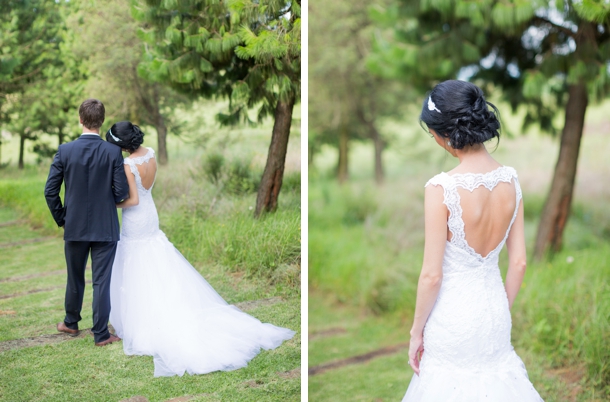 Memorable Moments
Of course there were many. But if I have to single one or two out: we arranged an interactive drumming circle to entertain our guests whilst taking the couple photos. As we were taking the photos, the drums started to play and we could hear it from afar. The sound of the drums, together with the magic of the whole day filled our hearts with pleasure and the biggest excitement. We couldn't wait to get back and join our guests in the fun. This, and that fact that we were married by my dad were the most memorable moments of the day. Oh and how can we not mention the swarm of ladybugs who greeted us at the chapel? At first a joy, but later a nuisance as their favourite hiding place became the bottom lace layer of my wedding dress!
Proudly South African Details
I am sure the drumming circle counts as a proudly South African tradition! :) Biltong, droeëwors and 'slap chips' formed part of our canapés. We also had a marshmallow braai as part of the dessert table.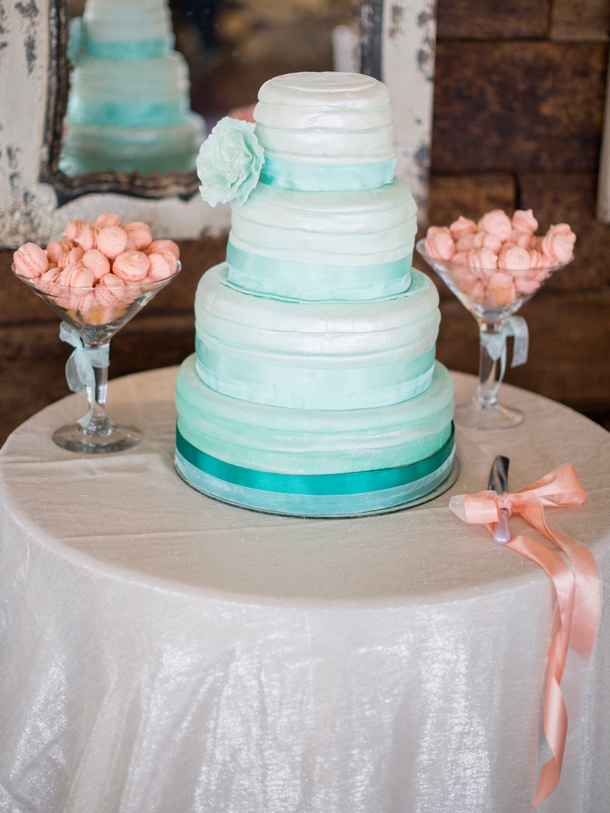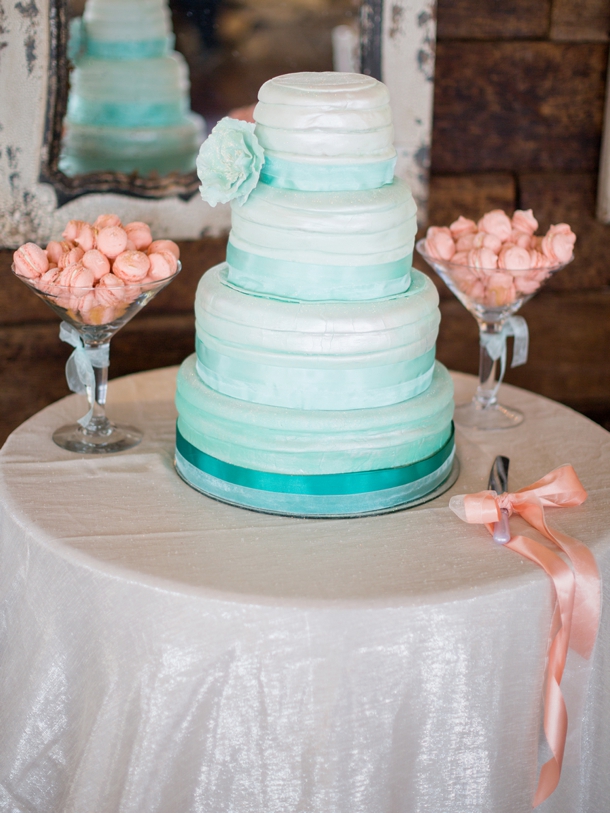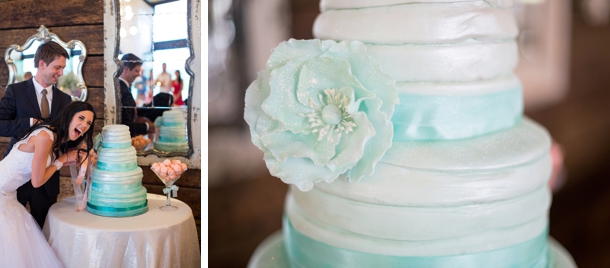 The Honeymoon
We went to Sri Lanka for two weeks. It was a surprise for me and what a big one it was! Contrary to popular belief, Sri Lanka is not only one big cricket field, but in fact a remarkable tourist destination too. To make things even better, we stayed in three different places (city, rainforest and beach) and experienced Sri Lanka in its entirety.
Advice for Future Brides & Grooms
Give yourself enough time to plan the wedding, budget properly and make sure you use service providers who are professional and reliable. If you can, get a videographer – it is priceless to see those memorable moments in motion.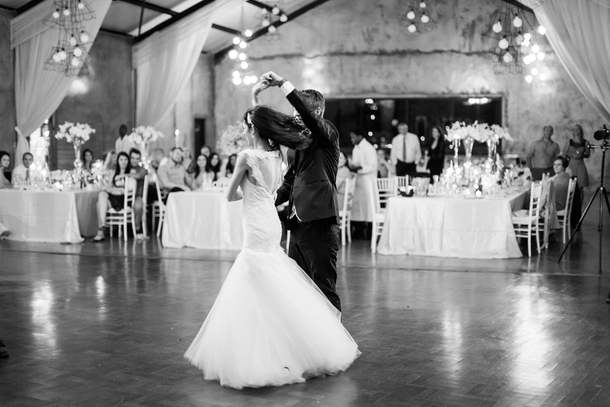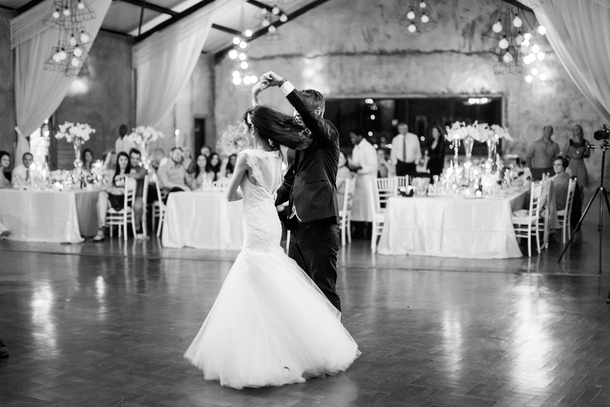 You can see more from this wedding on Rensche Mari's blog.
SERVICE PROVIDERS
Venue: Netherwood Farm | Catering: Margaret Harel from Aubergine Cookery Studio | Photography: Rensche-Mari Photography | Co-ordinator: Mandy Watson for Netherwood | Videography: Lourens & Elsa Maritz from Mighty Fine Productions | Cake: Carien Claassen | Flowers & décor: Kerry Dinkelman from Kerry's Flowers & Décor | Stationery: Ché Dyer from indie Berries | Bride's dress: Joss Bridal Wear | Bride's accessories: Jimmy Choo (shoes); Swarovski (earrings); Joss Bridal Wear (veil & hairpiece) | Hair & makeup: Laura Halgreen and Charelle McAllister | Bridesmaids' dresses: Celeste Westerveld | Groom's attire: Zara | Groomsmen suits: Hilton Weiner | DJ: Vivian Westergreen from Top Jocks | Drumming Circle: Tim Furness from the Drum Café