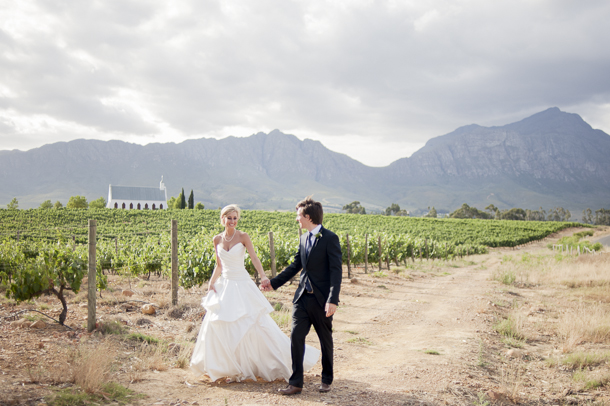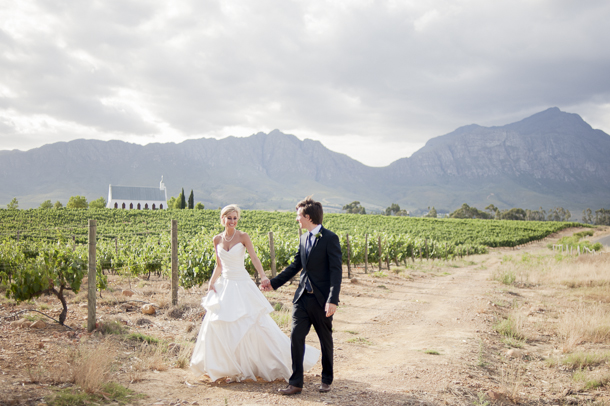 You've probably gathered by now that I'm a huge fan of the photographic stylings of my friends Luis and Kerry of Piteira Photography. This dynamic duo, who split their time between Portugal and South Africa, not only take dreamy, work-of-art photos, but they're also incredibly lovely. So I am always thrilled when South African brides take them up on their summer availability and book them for their wedding, like Chrizanda and JP did late last year. Even more so when the couple's stylish navy and gold colour scheme was revealed, and there are even some pretty, modern geometric details. It's all just TOO fabulous!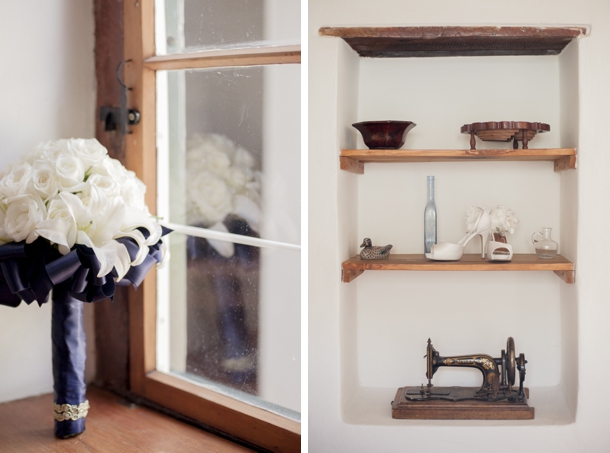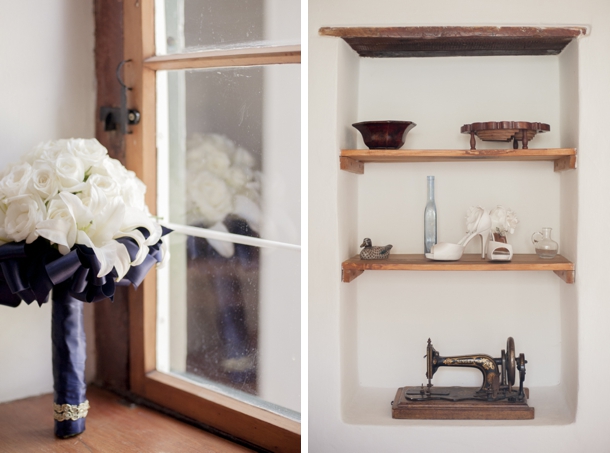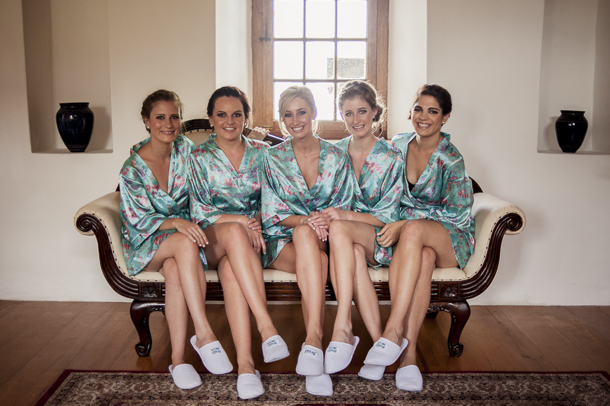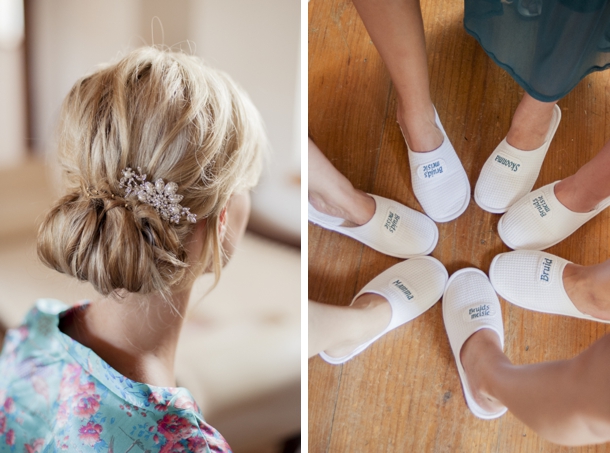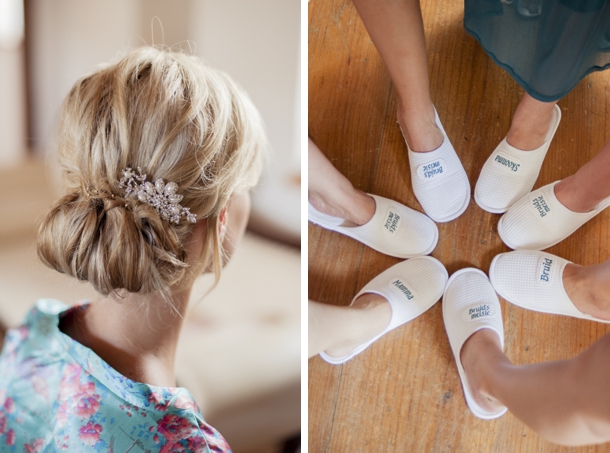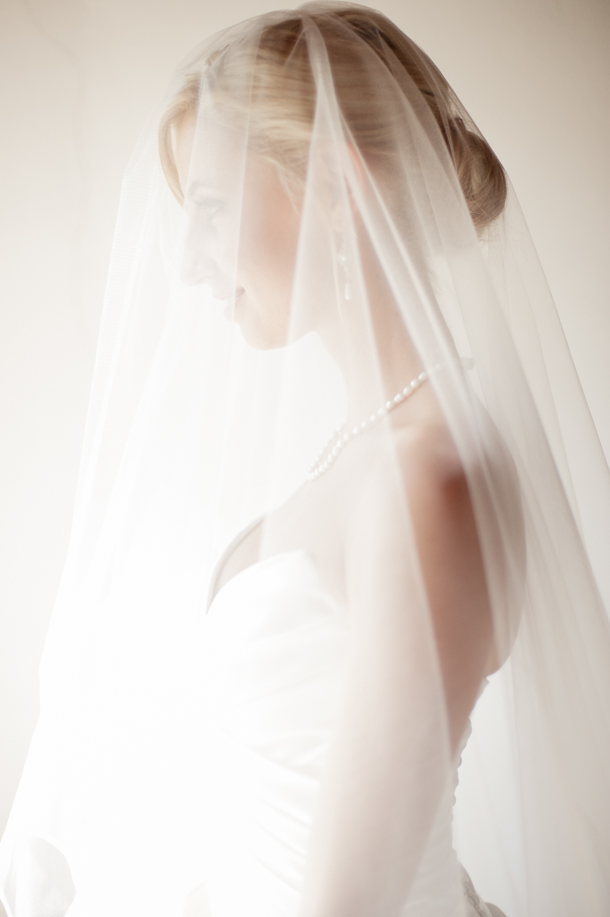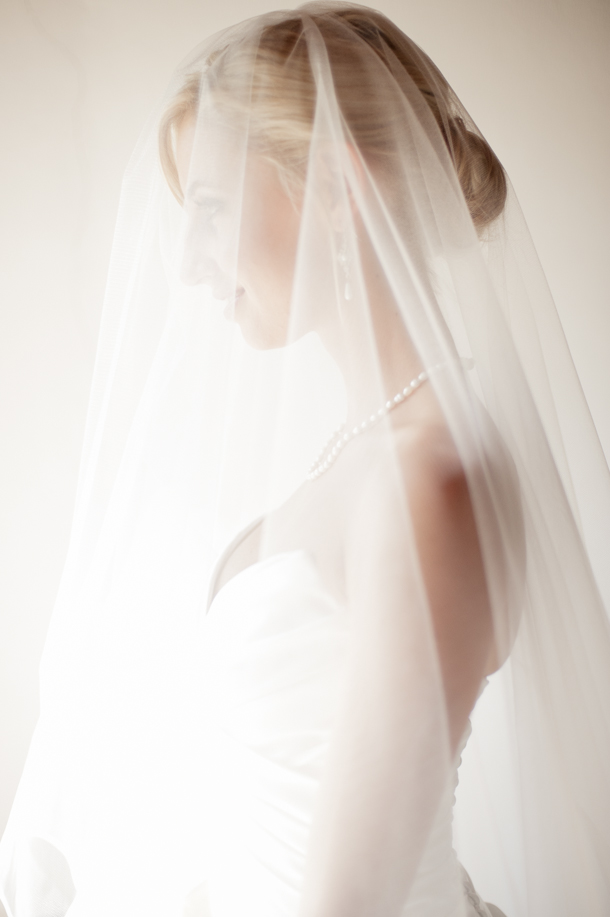 Love Story
We had been dating for nine years at the time he popped the question. We both came from the same small town, Ceres, based in the Western Cape. We went to the same school, boy liked girl, girl liked boy, girl kissed boy… the rest is history.
The Proposal
Well…the 16th of June is a public holiday and at the last minute I thought, how about a nice long weekend away. Just us.. He thought it was a great idea and helped me find a spot, which was difficult due to the late notice and spaces being booked out. We were keen on a remote type of vibe and nothing close to town or a hotel. A cottage on a farm just outside Montague is what I eventually found. I planned the weekend, food, drinks, snacks, etc. We arrived on the Saturday afternoon, unpacked the car, stocked the fridge, etc. I immediately grabbed my book and my bottle of Graham Beck MCC and headed for the balcony. After about an hour of reading he joined me, dressed very nicely, I was like "Hey, you look hot. Are you taking me out for dinner?" That was when he also helped himself to a glass of bubbly (which he never does) and insisted that we go for a walk. Shame, I was so rude, but I hadn't brought any walking shoes and it was really cold and I was very comfortable on the balcony with my glass of bubbly reading a lovely book by the fire. Eventually I agreed and went with for the 'walk'. We took my camera and tried the various settings to capture the perfect sunset. As I was midway shooting the setting sun I saw him through my lens getting down to his knees… this was the first time I had any idea of what was about to happen. I honestly did not expect a thing. Come on, he hijacked my weekend, hah ;) I guess if he had planned it I would've known. It was the best moment of my life, one I'll never ever forget. I cried and laughed and experienced the epitome of happiness.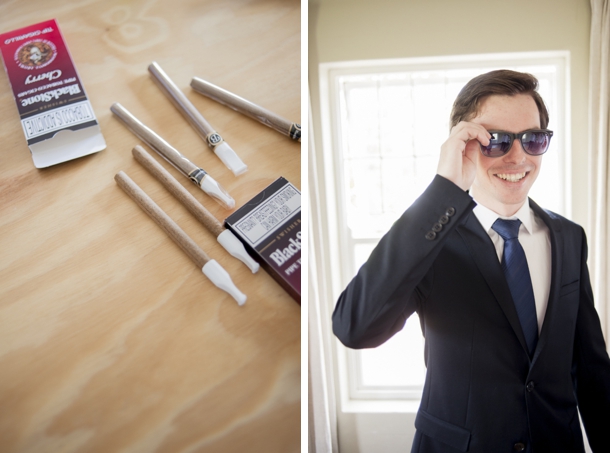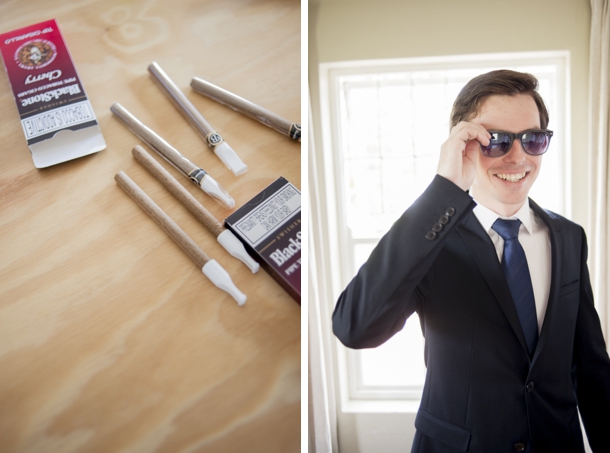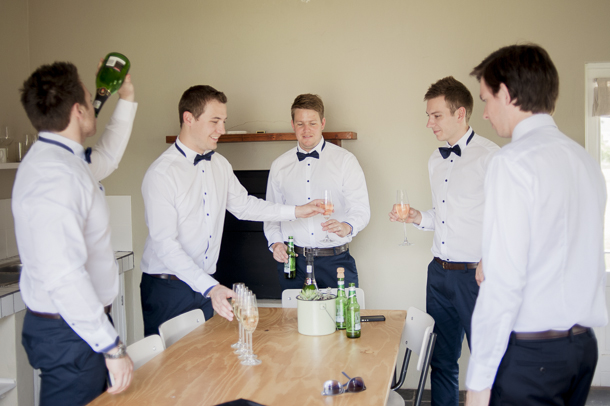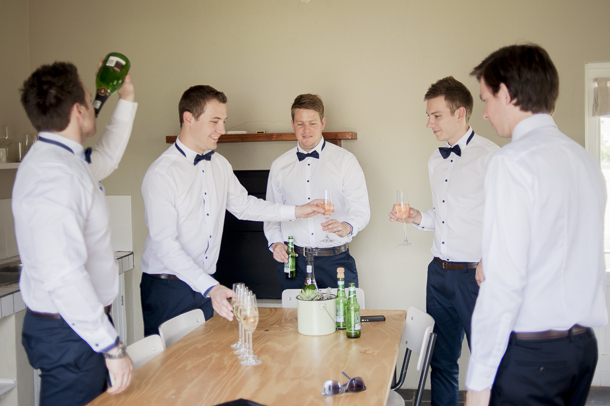 The Venue
I absolutely love the wine and the location at Saronsberg. My parents live close by which also, logistically, made it an easy choice.
Wedding Style
I had no specific theme other than it musn't be full of hearts and twirls and typical wedding stuff. I decided on navy blue, white and gold as a colour palette.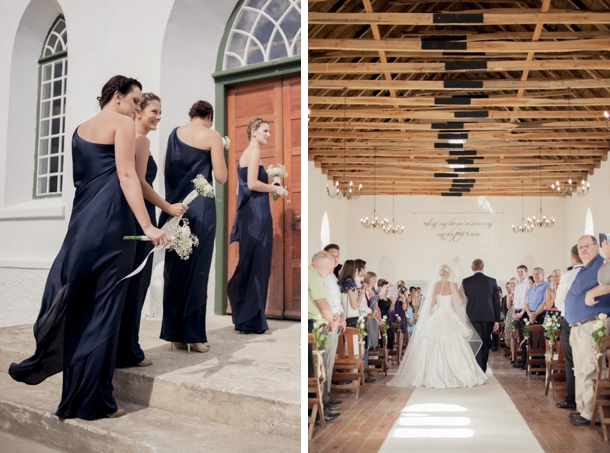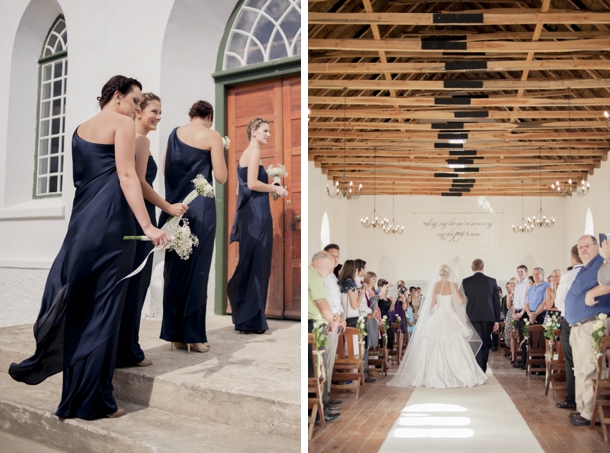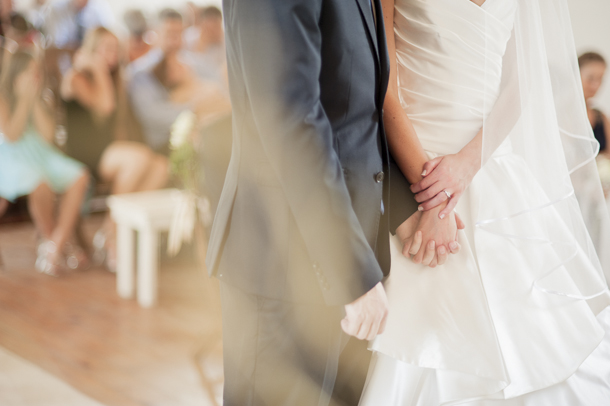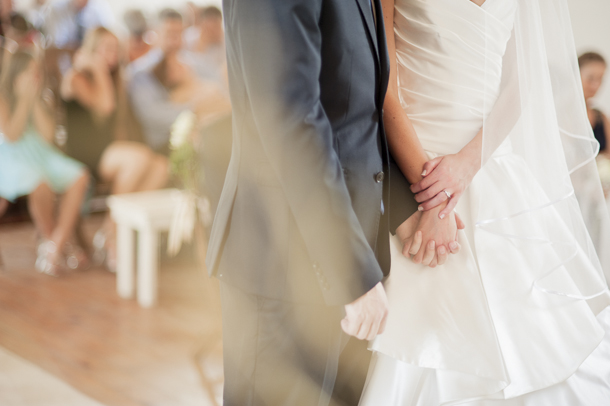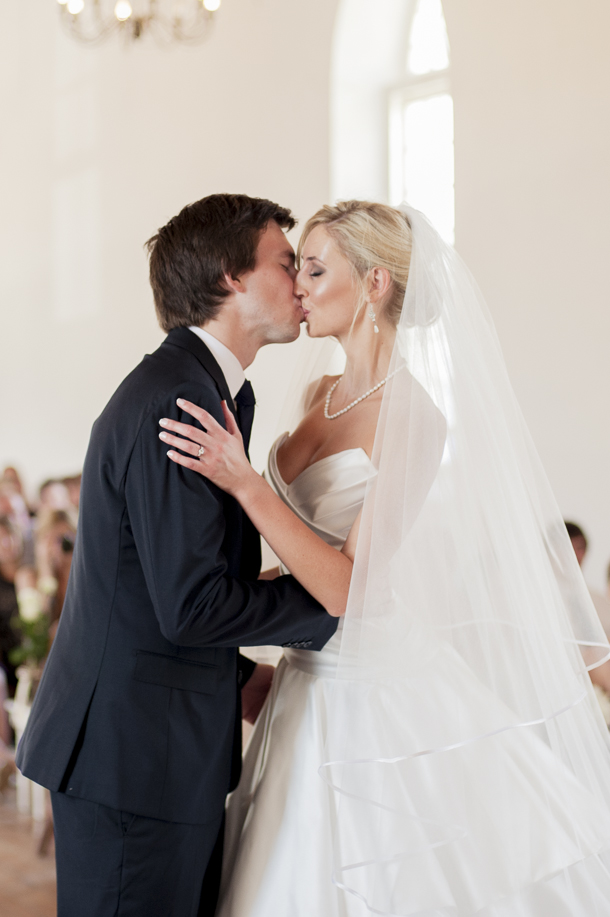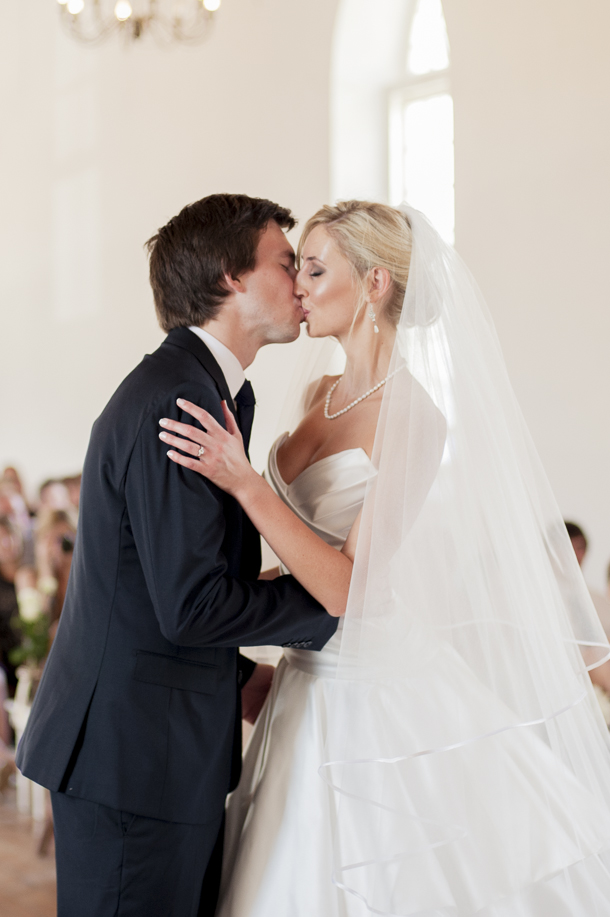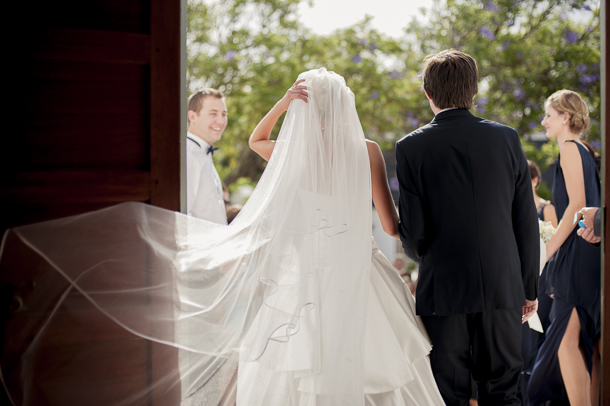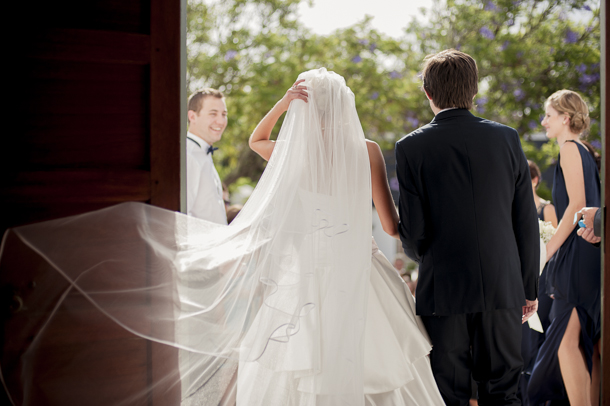 DIY Elements
We made quite a bit of stuff ourselves. My sister did metres of sewing. She had to sew together four types of ribbon at 30 metres each, to make one thick strip. We spray painted tree trunks gold. My mother baked all the breads for the bread table, ad also made most of my wedding cake which was just beautiful! We also cut metres of ribbon to tie around the wedding favours.We really enjoyed adding that personal touch. Spending time together to work on something as exciting as your wedding is very fun and special.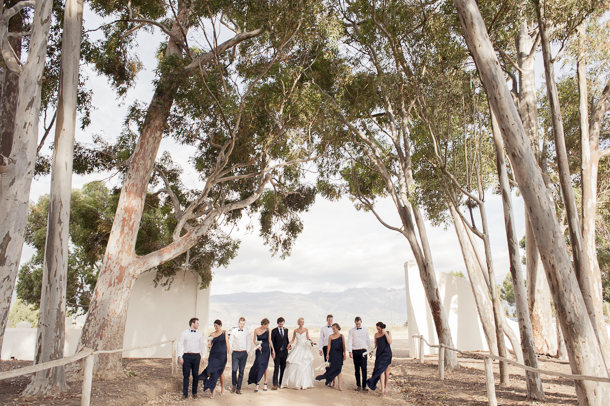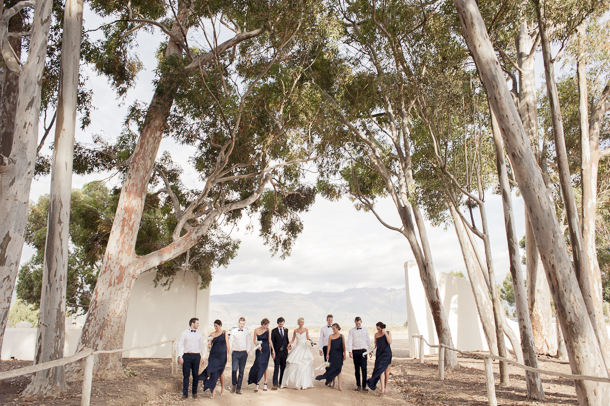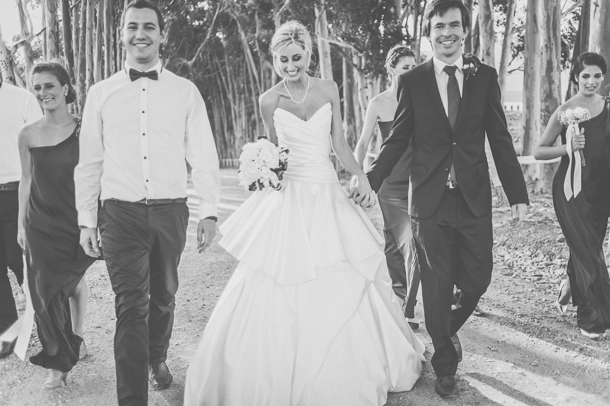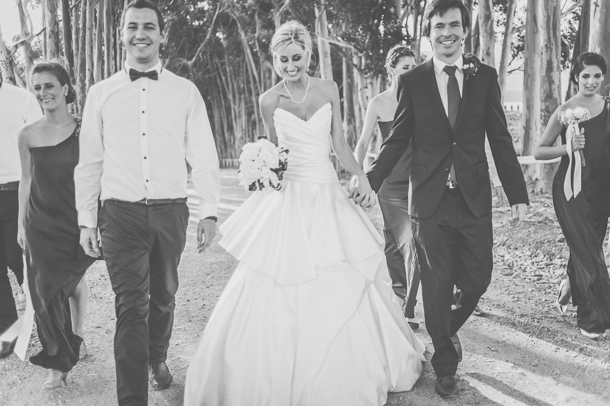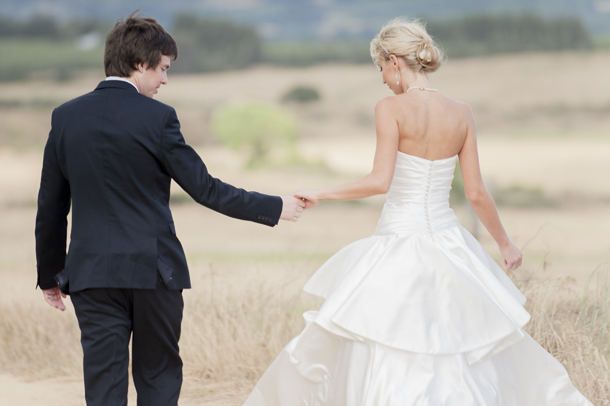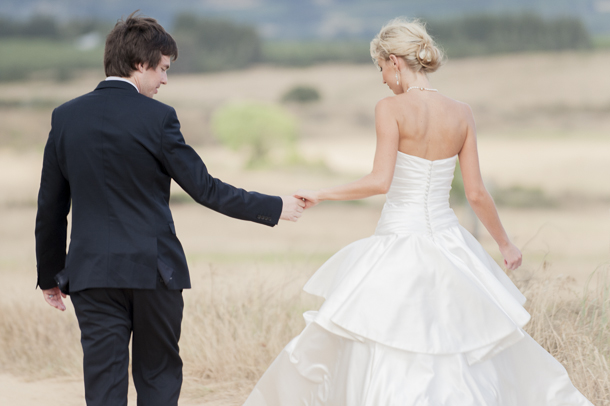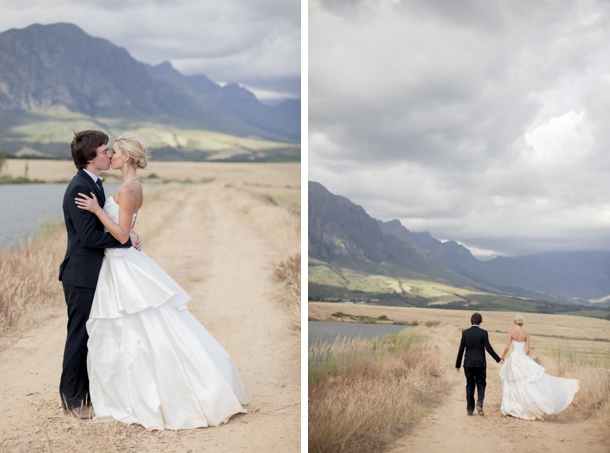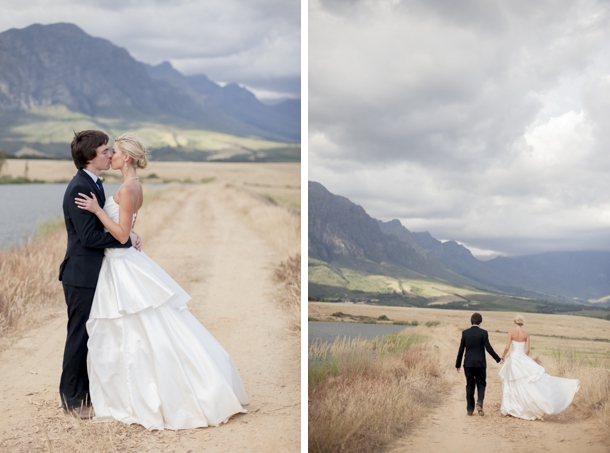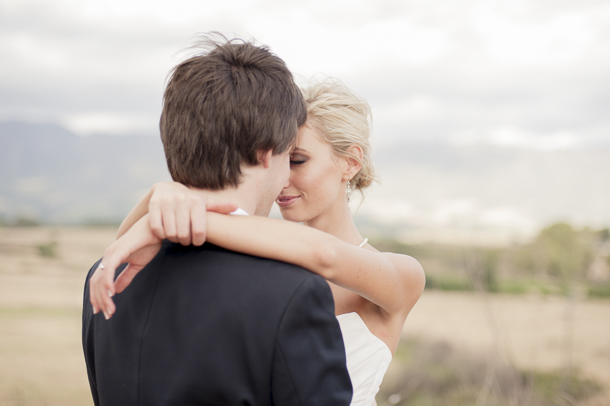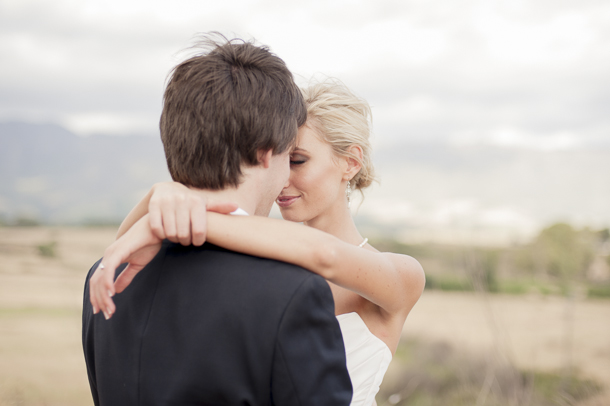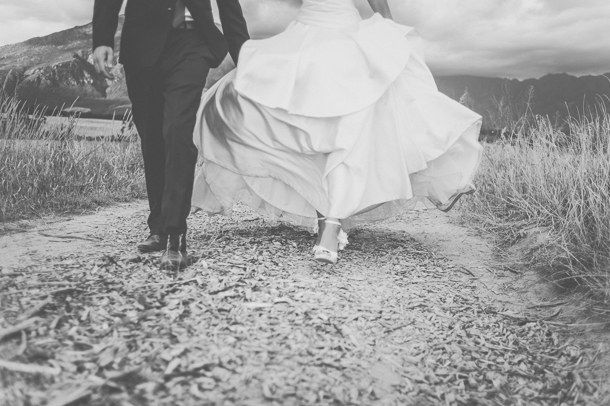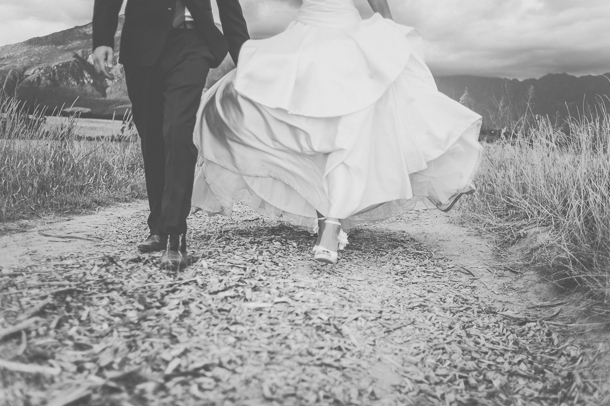 The Flowers
My description to the florist was to make it unevenly balanced and to group the types of flowers – I wanted the different types together rather than a bunch of flowers mixed. We included lilies and orchards, which are my favourites.
The Dress
It was based on a Pronovias' design and was probably the first picture I ever pinned to Pinterest. I always knew that I'll get married in that style. I loved it because it was not conventional in any way. People tend to all choose lace lately, which is stunning but not really me. To get it made was not easy as the dress had metres and metres of fabric in it. At the reception, I was able to take the big dress off and have a cocktail dress that was still part of the original design – because of that I was able to party and dance till 2am!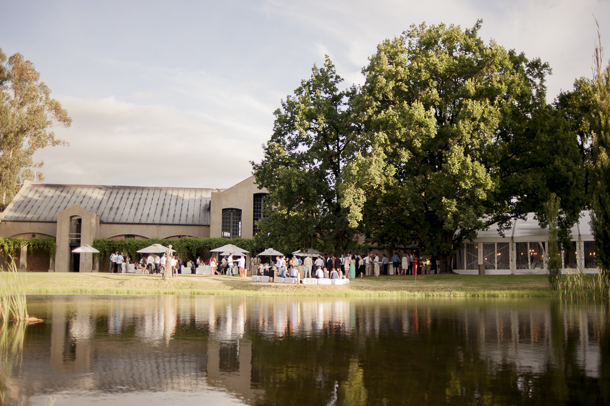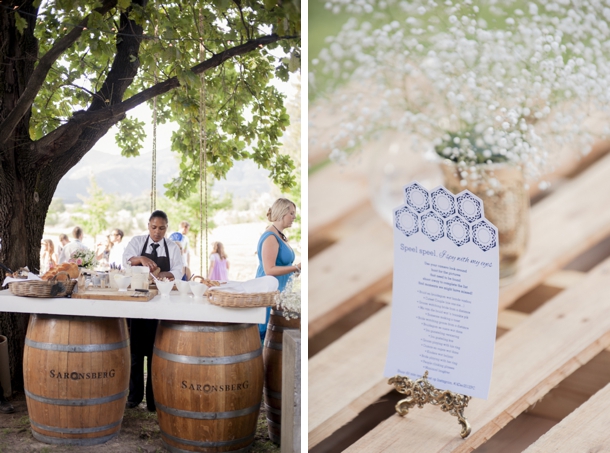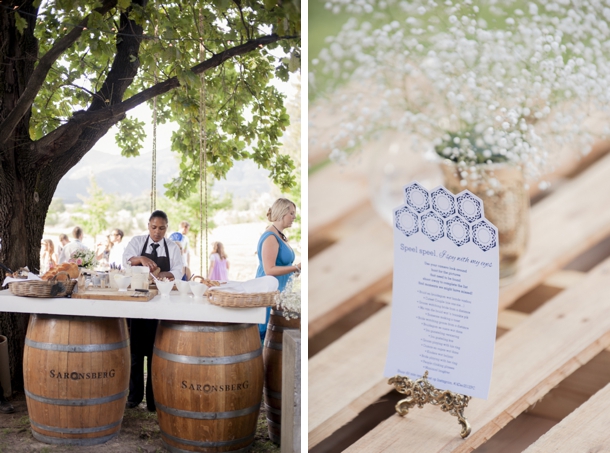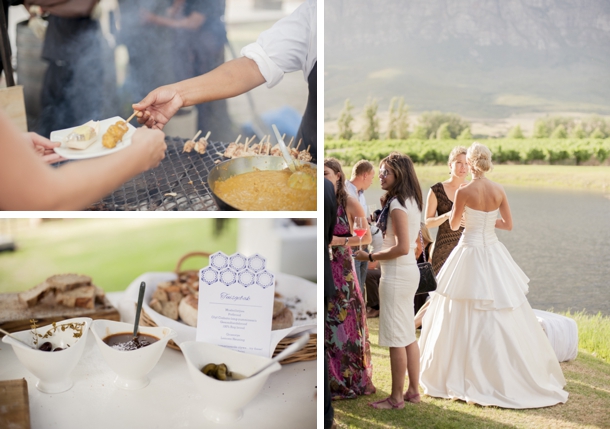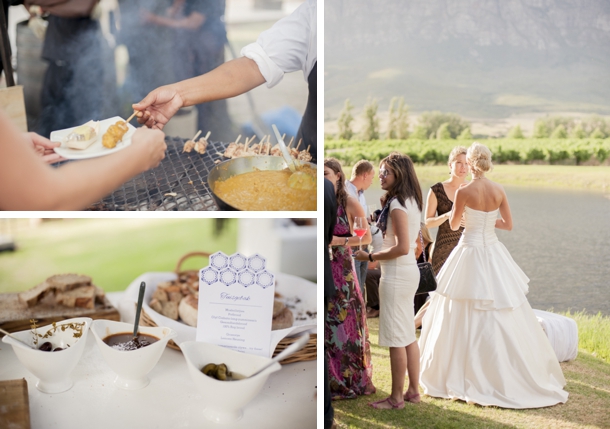 Memorable Moments
There were four moments I'll never forget:
The note JP wrote to me. It arrived as we were getting ready. That was very special.
Walking down the aisle with my dad and looking into JP's teary eyes.
After the ceremony, while taking photos. We were so happy, those photos are so real as we didn't even once look at the camera. We just couldn't stop laughing and smiling and kissing.
Walking into the wedding venue, everyone clapped and we just knew…this will be an awesome party!
The Honeymoon
Zanzibar.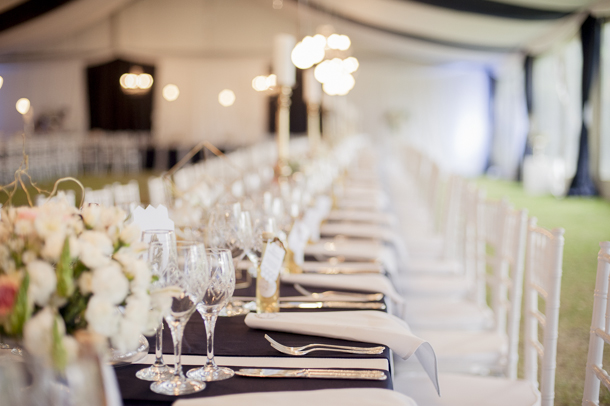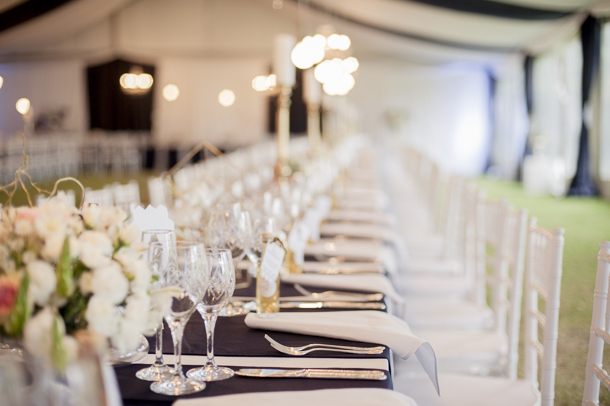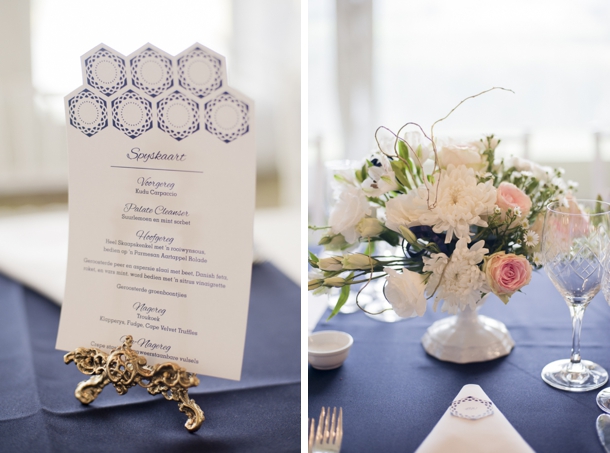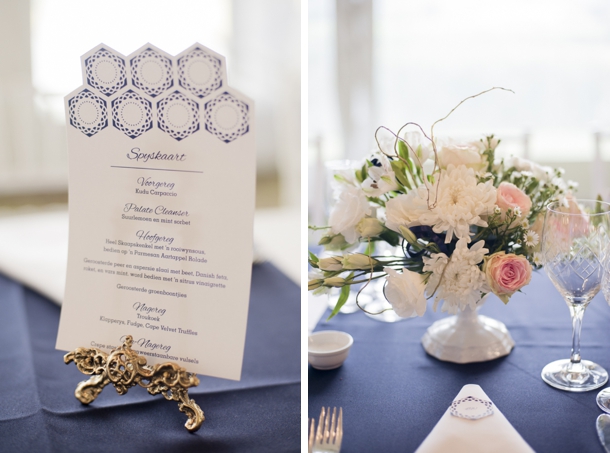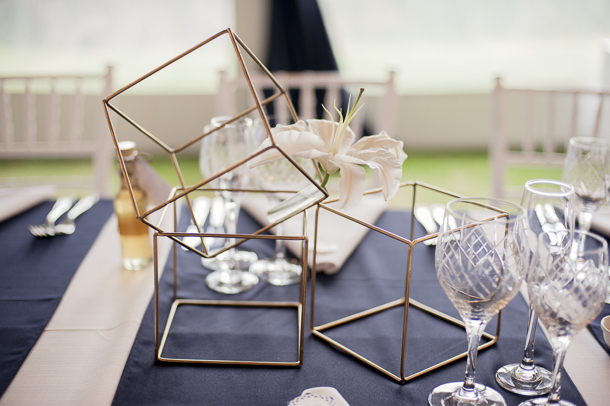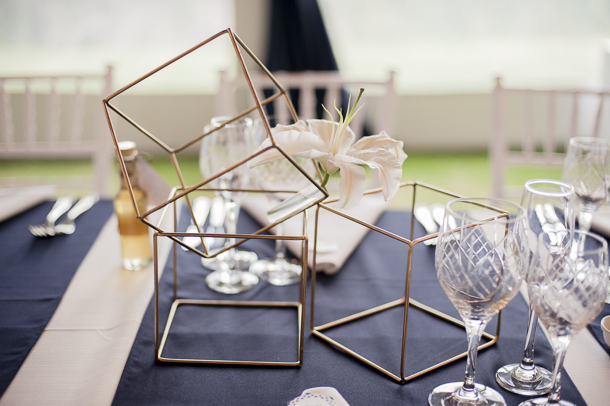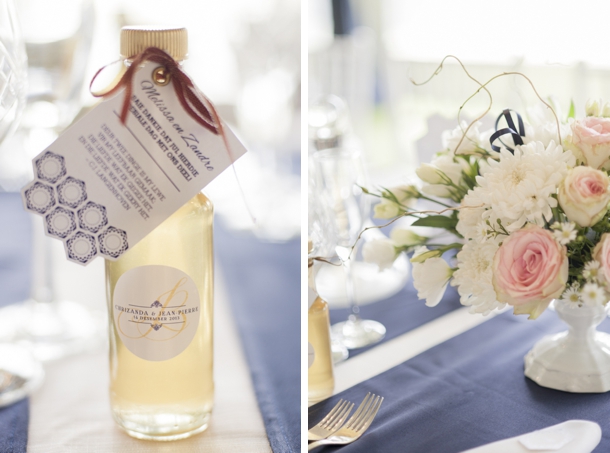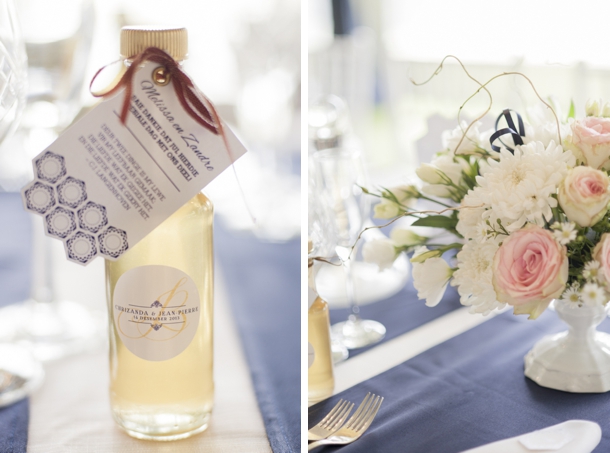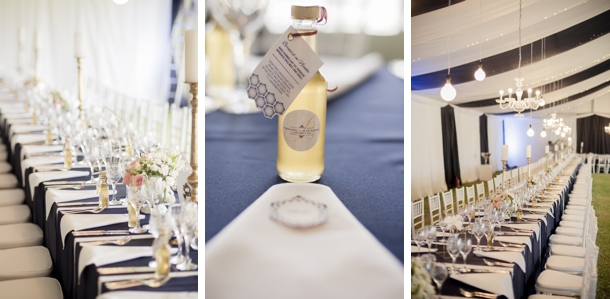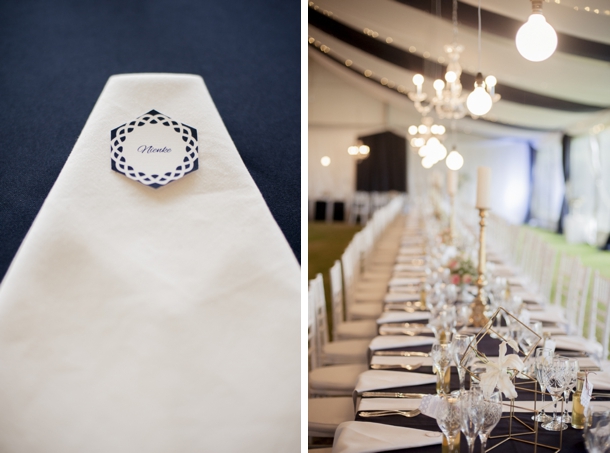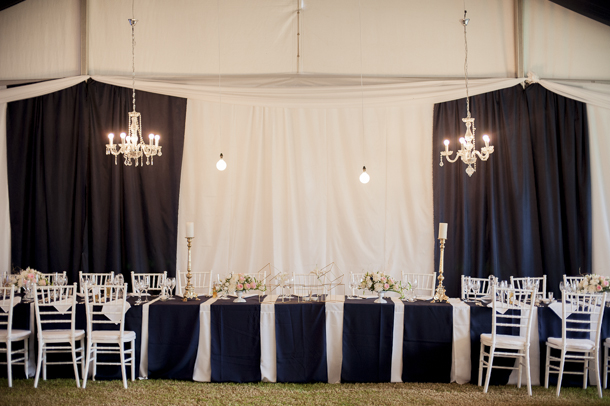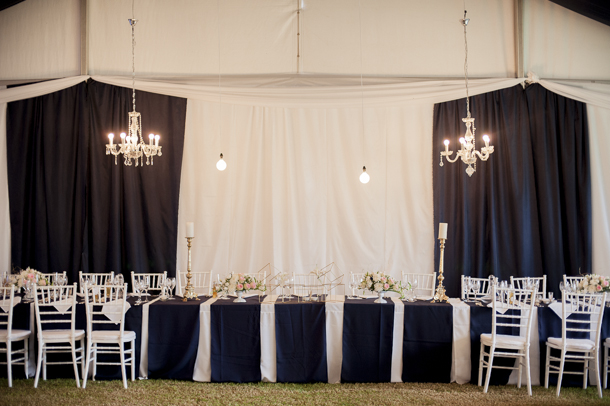 Advice for Future Brides & Grooms
Never assume anything – your parents do actually want to be involved and they do want to sit at your table and they do want you to ask them for advice. (I kind of assumed my parents would want to sit with their friends, and by assuming this I hurt them in that they thought I didn't want them to be part of my day, which was never my intention.)
Always trust the service providers you pick. You can't spend the night stressing about someone else's job.
Go all out! It is only one day, you can't say "argh, too much effort let's skip on this little detail." Pictures will be taken, people notice things. Go the extra mile, you are doing it for your perfect day.
What made our wedding extra special and people are still talking about it, was the entertainment. We kept everything a surprise and people loved it. We had a band at the reception venue, ballet dancers, a fire dance show, the lighting changed to create a party vibe after dinner. Everything was very well planned and timed, but the entertainment is what I'd say made our wedding slightly diferent to other weddingss I've been to.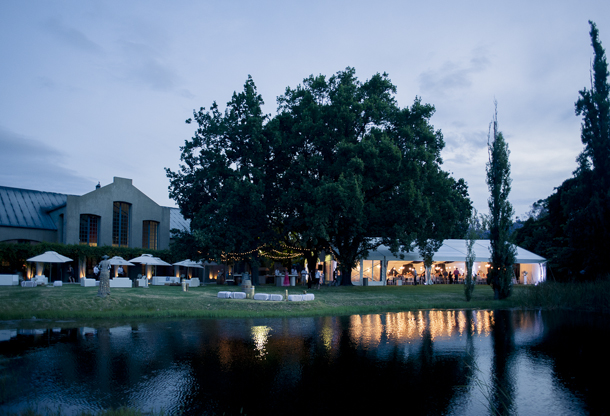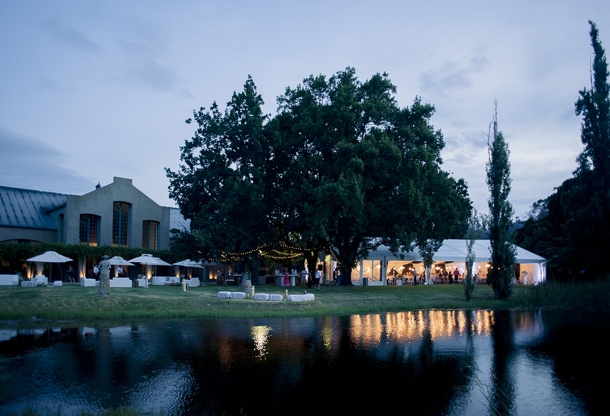 You can see more from this wedding on the Piteira Photography blog.
SERVICE PROVIDERS
Venue: Saronsberg Wine Estate, Tulbagh | Catering & co-ordination: Antoinette Events | Photography: Piteira Photography | Cake: Bride's mother and friend | Flowers: Martel Bakkes | Stationery: Nooi Events | Bride's dress: Elbeth and Christelle (two seamstresses I trust with all my heart, 072 995 9925) | Hair: Carla from Anuk in Ceres | Groom's attire: Hilton Weiner | Band: Bottomless Coffee | Ballet & fire dancers: Affrodizzyacts | DJ: Your DJ