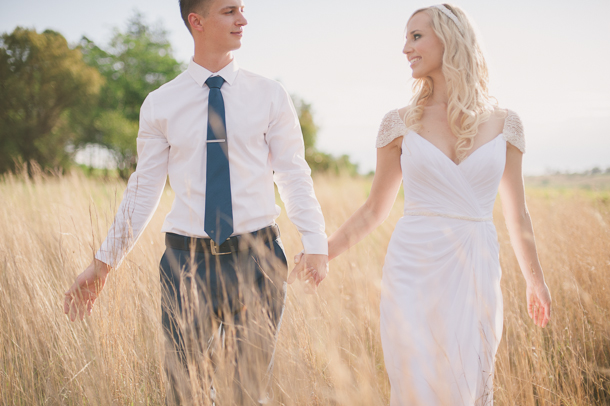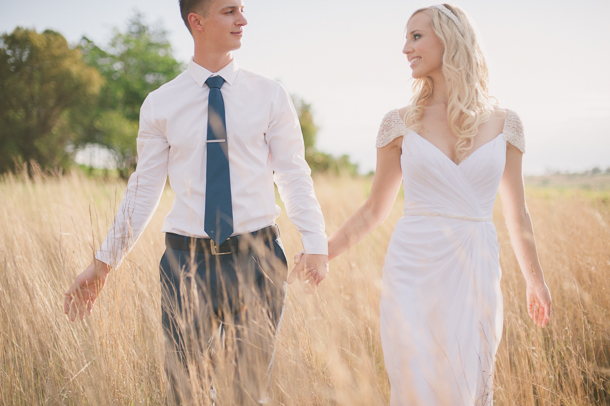 Every time I dive into a wedding by Piteria Photography, I feel like I'm stepping into a dream. Their style is so soft, romantic and natural that it feels like a different world. Once a year, they spend some time in South Africa for the summer season, which isn't just good news for local brides but it's great news for us, because we get the chance to feature their weddings again. And you guys, this one is a beauty. Set in the elegant 'blank canvas' venue, White Light, it's a celebration that will speak to you no matter your style. It's a little bit rustic, a little bit contemporary, and a lot romantic. Add in the irresistible combination of mint and gold, wood detailing, and the most delightful beaded cap sleeve dress, and it has me oohing for days.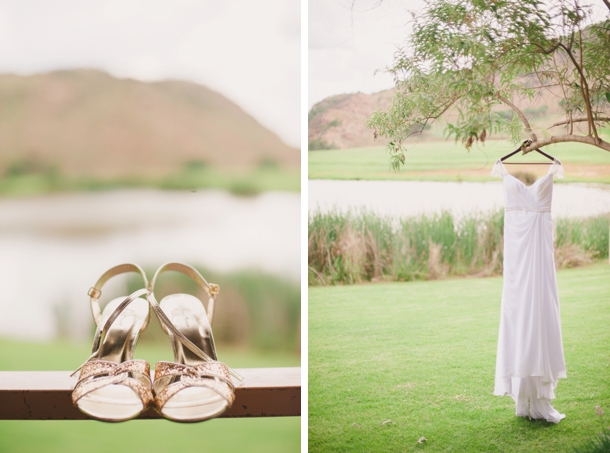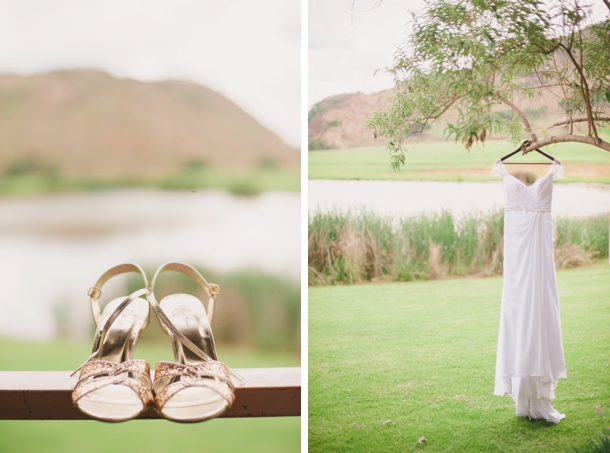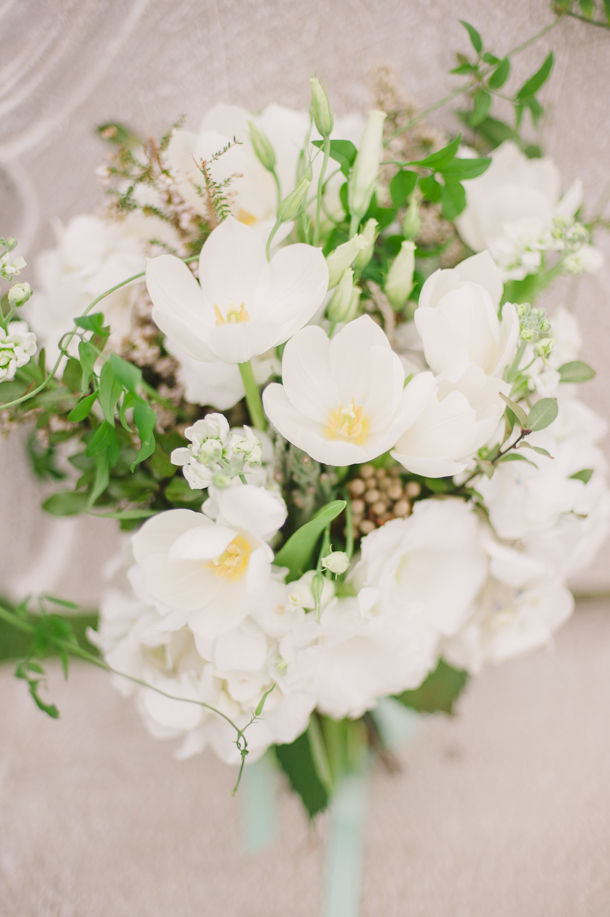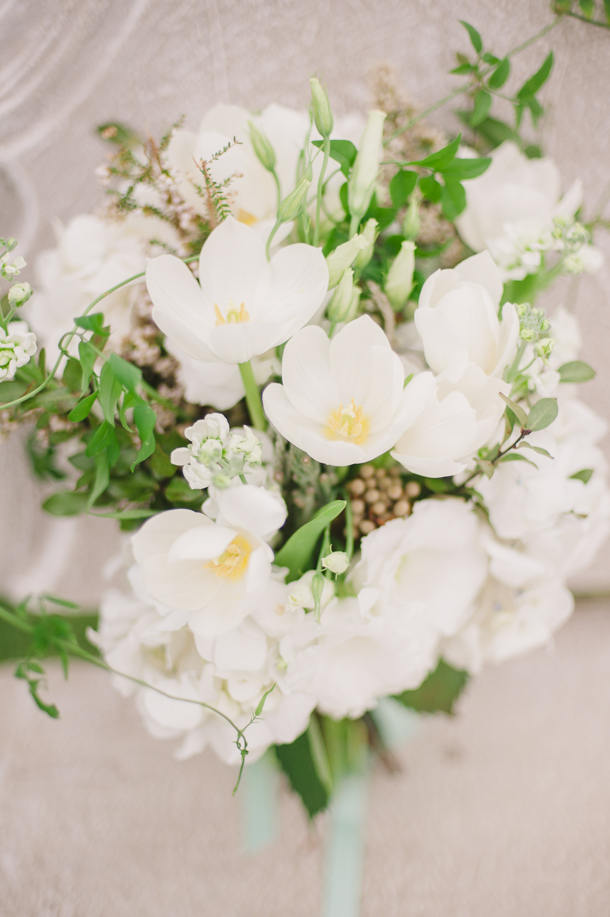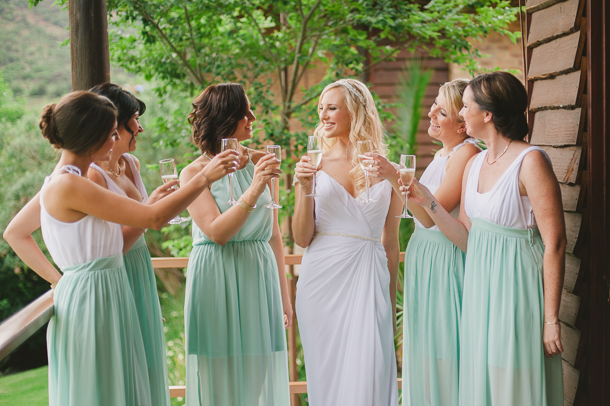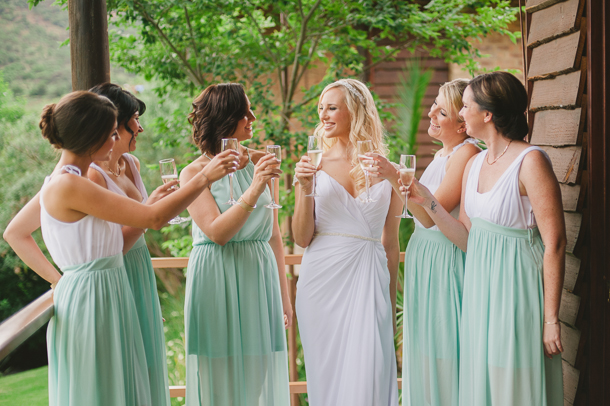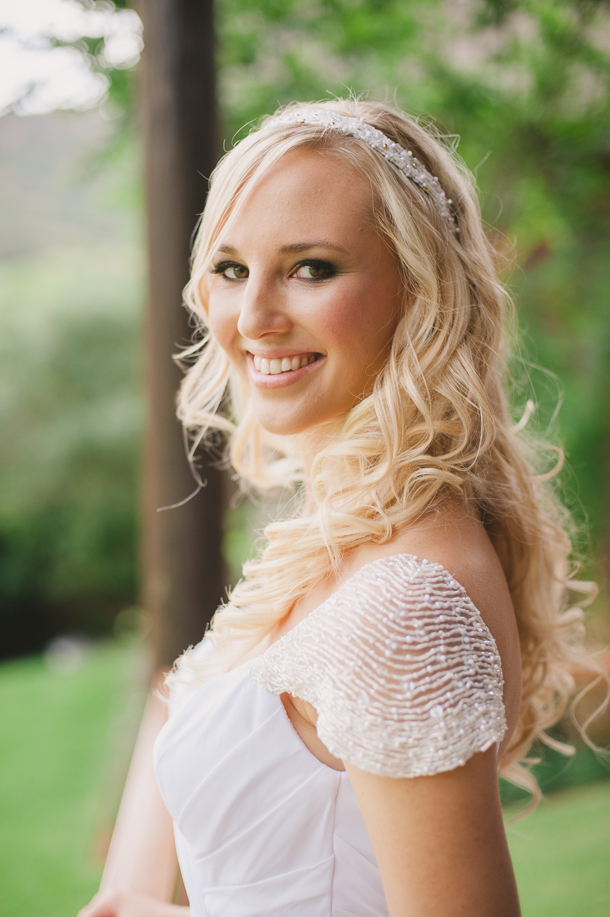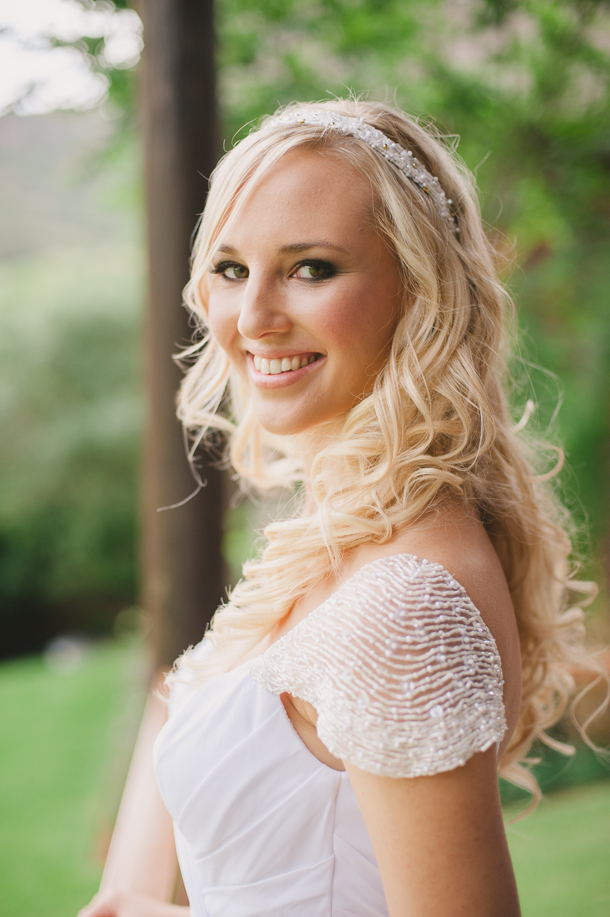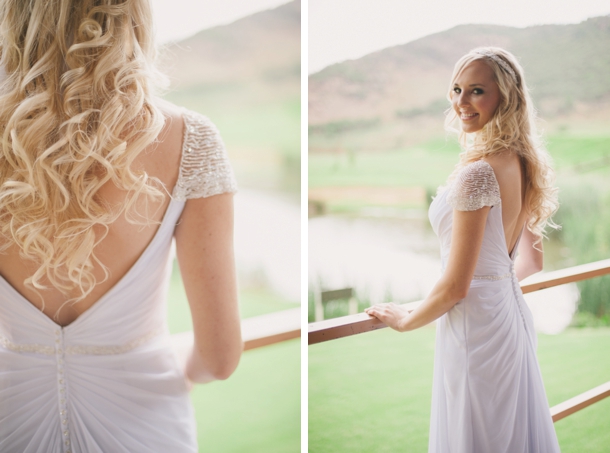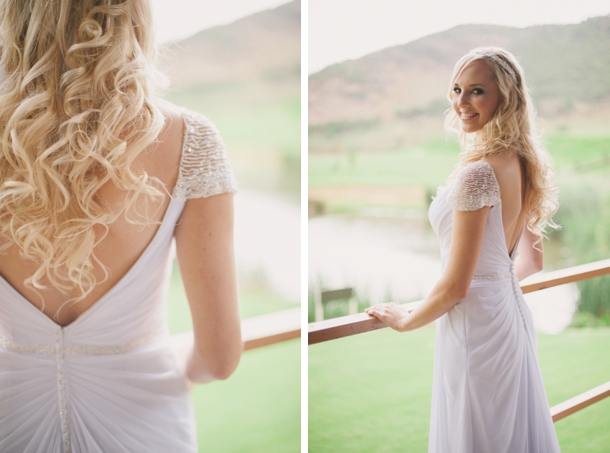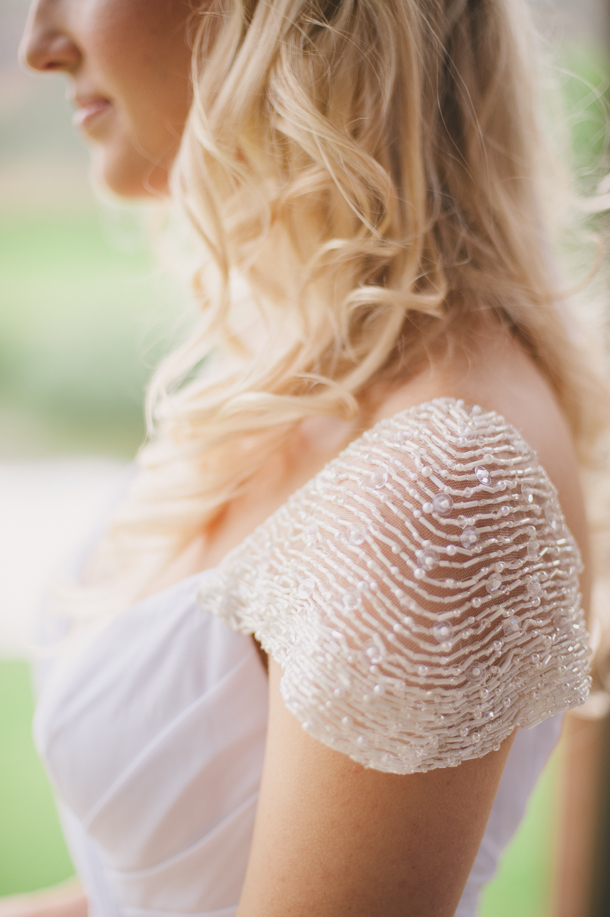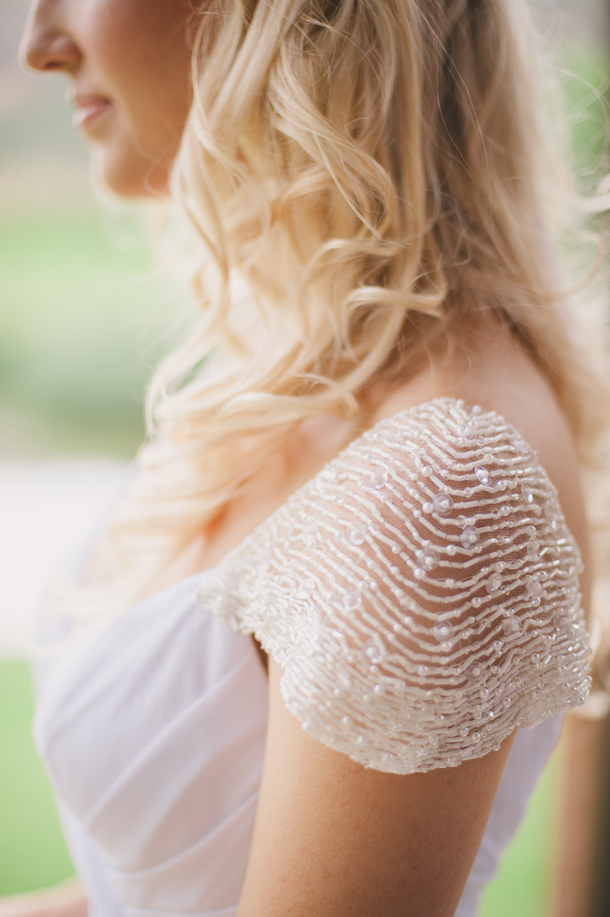 Love Story
We had mutual friends in high school and had a few classes together but hadn't really spoken much. Until a month before one of our school dances when he strolled up to me, leaned against a nearby pillar in a very James Dean kind of way and said "so babe, wanna be my date to the dance?" I thought he was really suave. Our first pic together was him in an oversized suit, and me in a bright blue evening dress, grinning nervously. So cute! We dated briefly but decided to be friends instead as we were really young. And this was the best way to really begin our journey into forever, because soon enough I realised that he was not only suave but really down-to-earth, funny and gentle. He soon became one of my favourite people to be around and, although we insisted we were just best buds, none of our friends were fooled. They all saw the chemistry and would often say 'Ag you two will get married one day, you'll see!' And they were spot on. We started dating just after school, long distance for a while as I studied in Pretoria and he was in Johannesburg. But it just worked because it was love and attraction built on friendship. And the rest is history.
The Proposal
I was sooo surprised which was amazing! We had been together for seven years and knew we would get married one day, but we weren't in a rush, in fact we didn't speak about it too much. We were just enjoying our journey. In Decemeber 2013, we went on holiday with my folks to Cape Town but stayed in our own place so we would spend some days with my parents and do our own thing on other days. One of the things Dylan wanted to do, just him and I, was to go to Cape Point. So we woke up really early one morning and off we went. We walked up and got to the second highest lookout point where he asked me to sit on this bench with him. Completely unaware of what was going on I argued and said I wanted to climb to the highest point. The scenery was breathtaking, what a beautiful place. He insisted and all of a sudden, I realised what was happening. I was in such shock – I just started reapeating the words 'noways, noways, noways', in joyful disbelief. He had gotten onto one knee at that point and I was still saying 'noways, noways, noways… I MEAN YESSSS!' I was so overwhelmed, and it was so incredible to climb to the highest lookout point at the southernmost tip of Africa with my fiance! Had I know that Cape Point involved a climb up a windy hill, I would not have worn my flare skirt but it added a funny, entertaining element to our engagement as I stood at the peak of Cape Point, boasting my shiny engagement ring, grinning blissfully, with my skirt blown over my head. (Luckily I had my bikini on.)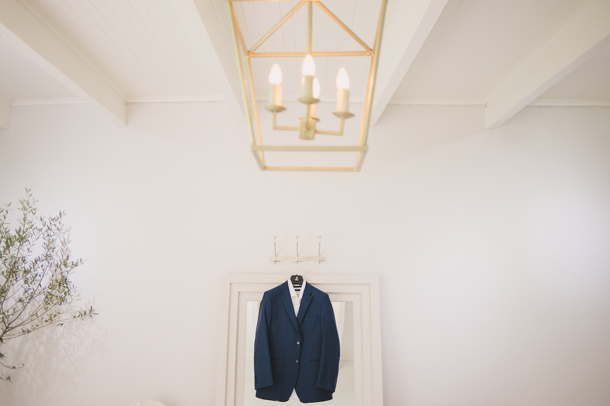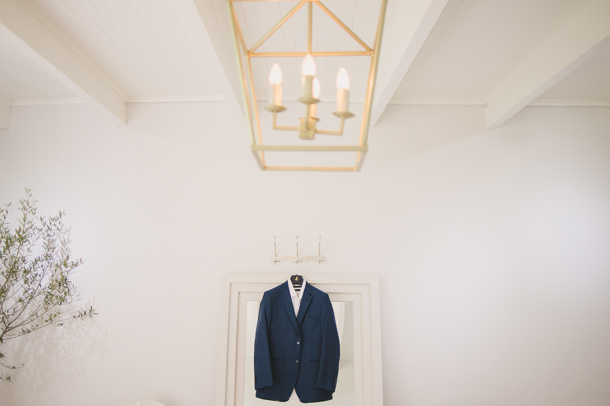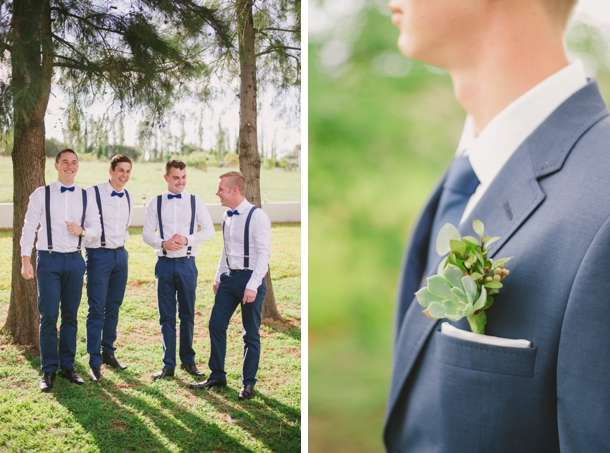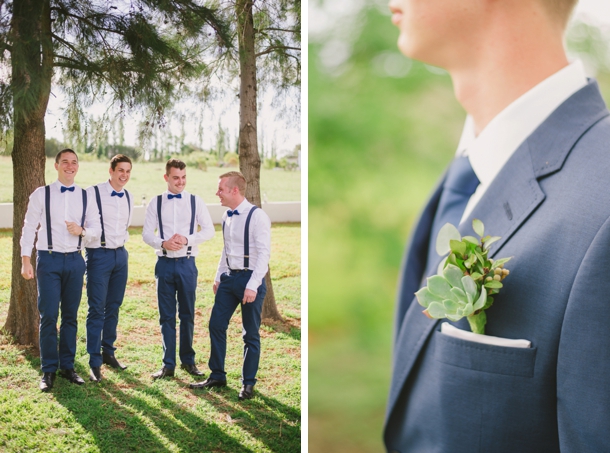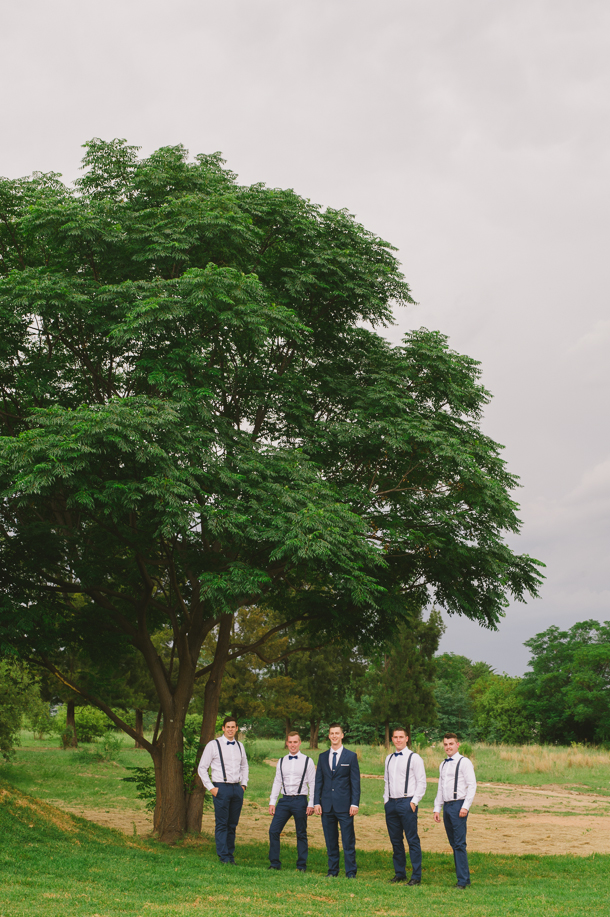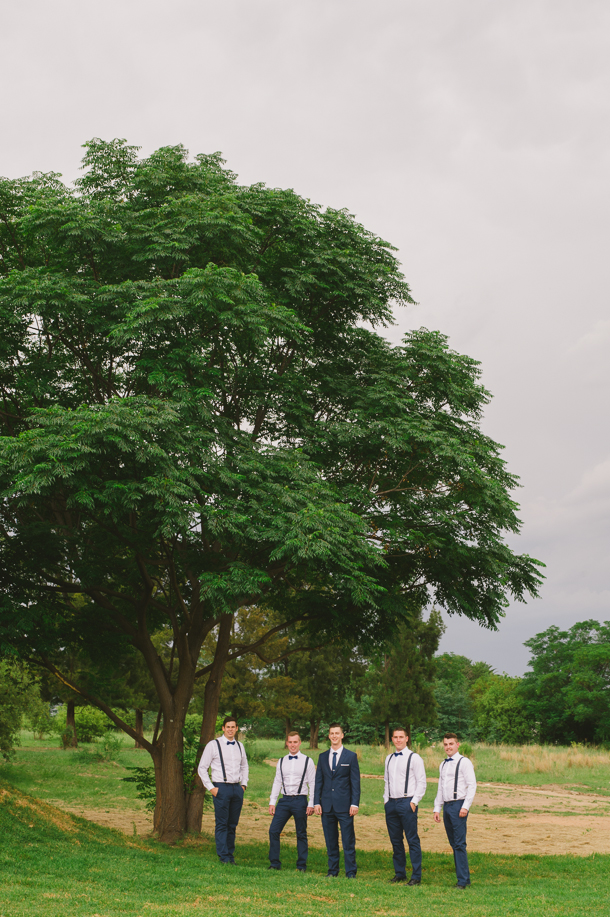 The Venue
Our venue had not been built when we chose it. Crazy I know! We had seen the moodboard and the vision for it was to be a 'blank canvas'. We wanted something simple, elegant and unwedding-like. No drapes, over-the-top chandeliers and embellished statues please! White Light seemed perfect. So we took a gigantic leap of faith. It's The Forum's new venue and they have an excellent reputation – great food and high standards. So we trusted that it would be done. Rain delayed the building process so it was super stressful leading up to the day. Three months before the wedding, it didn't have a roof! Eeek. But they made it and the creative in me loved the fact that we were the second wedding at this new venue.
Wedding Style
Our style was a mix of modern and rustic elegance.. The palette was white, mint and gold with a lot of wood texture. Our wedding was very chilled and non traditional – we left out a lot of the traditions like cutting the cake and throwing the bouquet.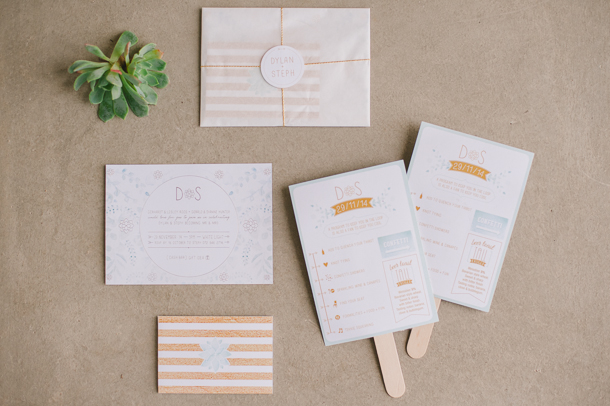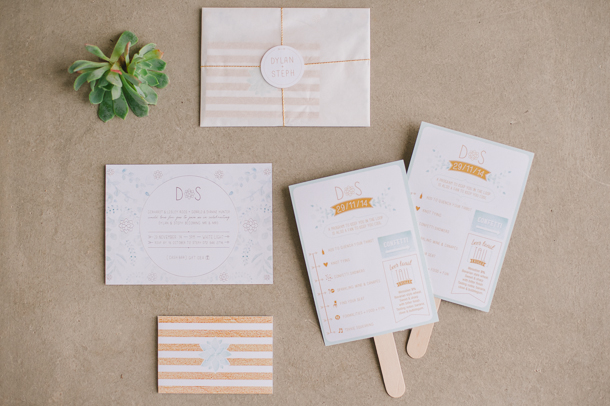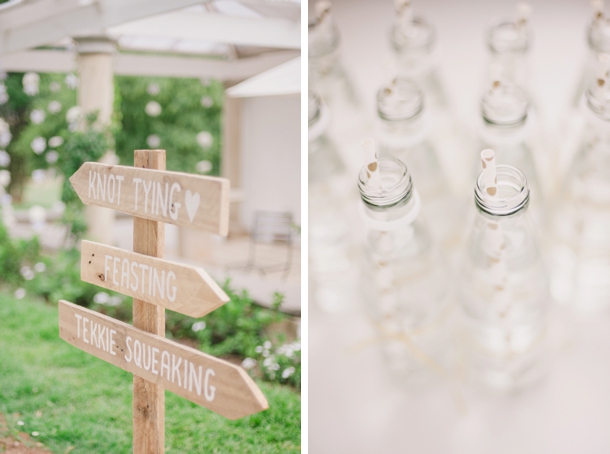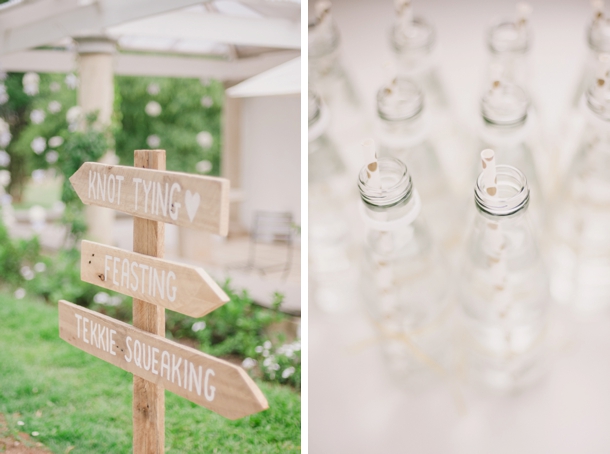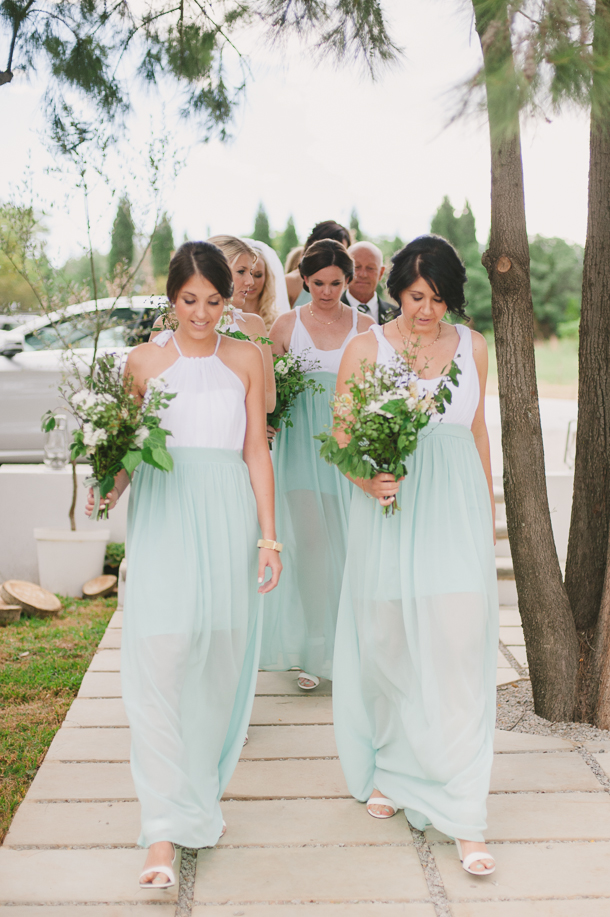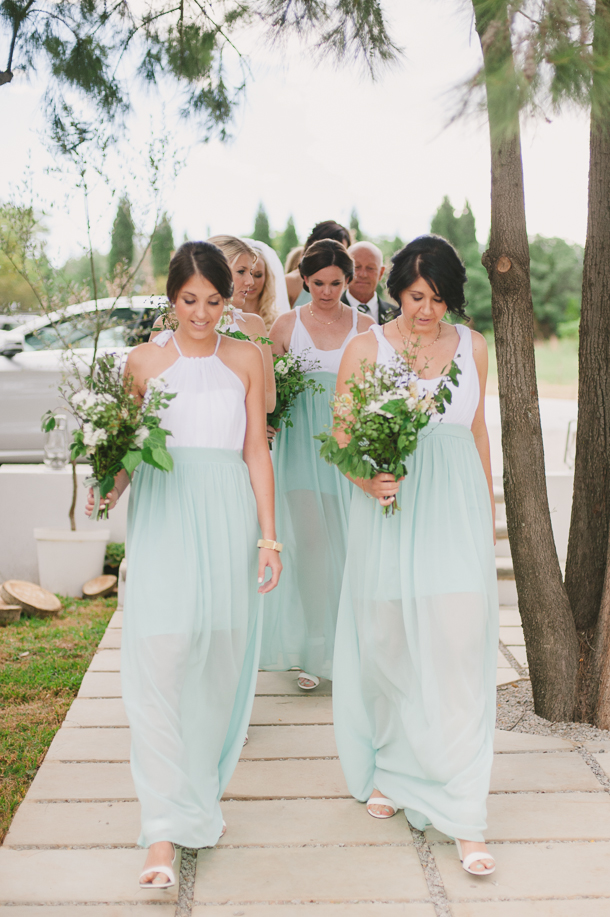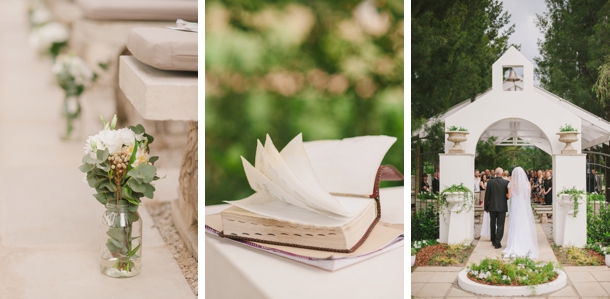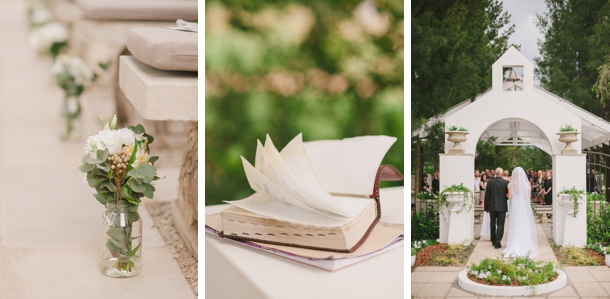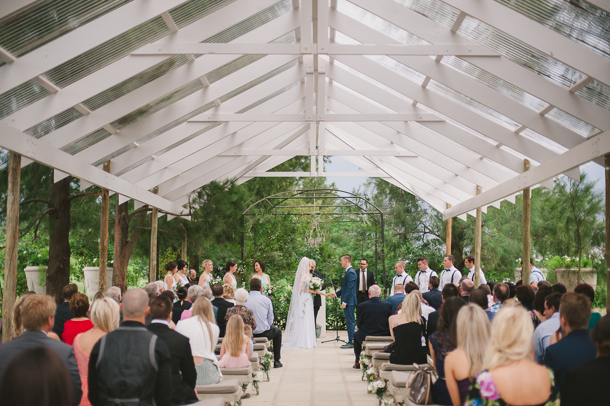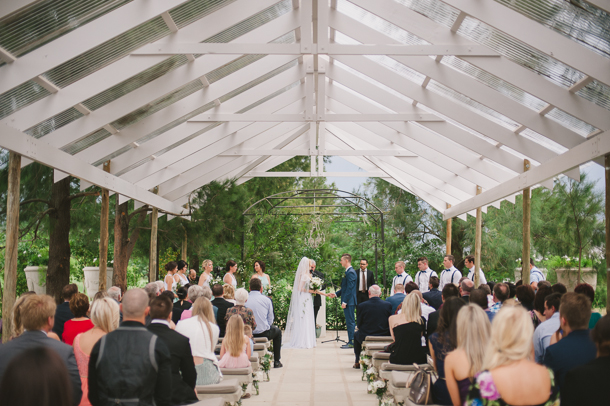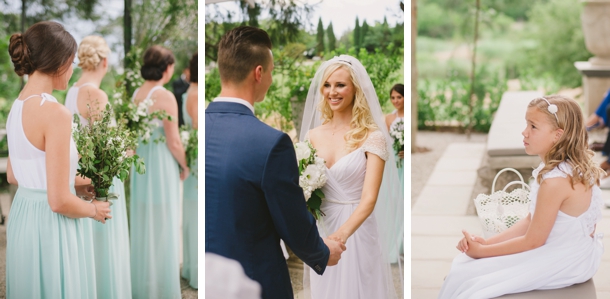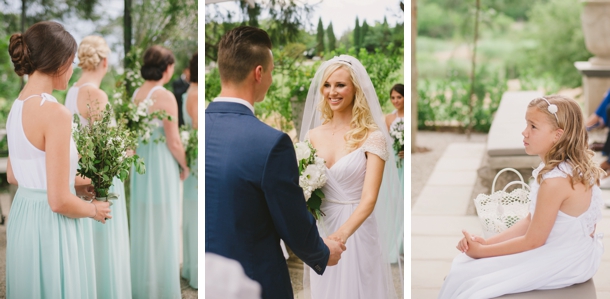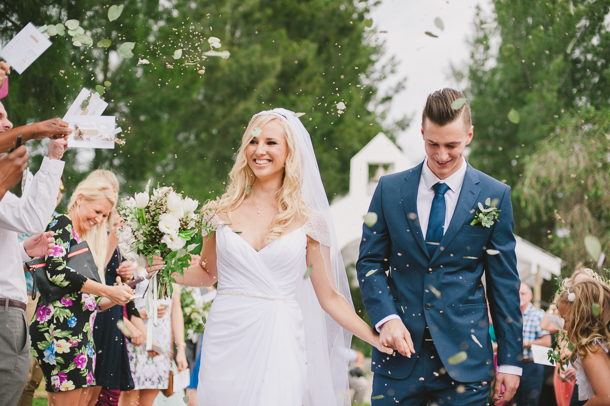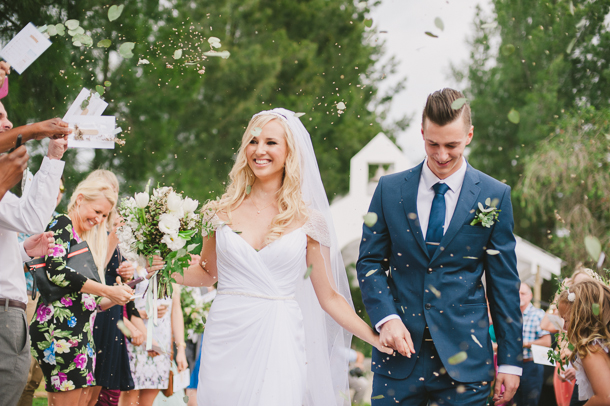 Wedding Details
It was really important that our wedding was uniquely us. It was very down-to-earth and chilled which is a reflection of who we are. Not too formal – we wanted our guests to be relaxed and have fun celebrating with us. Our ceremony was so special. My first youth pastor did the message and my uncle married us. My gift to Dylan was a Parker Pen and we signed the registry with it – what an awesome memory every time he uses the pen now. The creative detail was my little personal stamp on our special day. I painted the watercolour detail and designed all our wedding stationery. I also handpainted the table numbers and our little wooden sign outside. This is one of my favourite elements because the word 'tekkie squeaking' was a silly term our friends always jokingly used when talking about dancing the night away. Which is what we planned to do on our wedding day for sure. Dylan brews craft beer as a hobby so instead of a champagne toast we did a beer toast with his personal brand: Tall Kruger, the wedding edition. This was super cool and such a hit with our friends and family. They loved the idea and loved the beer too! Our wedding favours were wooden USB sticks with all our favourite tunes from the day. Incubus is our favourite band. I remember so many highlight moments of our eight years together where Incubus was playing – roadtrips, holidays, celebrations. So our first dance was to Incubus, 'Here in My Room'. This was the best of those really amazing moments.
DIY Elements
I designed all the stationery – from our invitation, to the programs (which doubled up as fans to keep cool) to the beer labels, name cards, etc. I painted table numbers and our sign. We had so much fun whitewashing the wooden boards for our table seating plan, all the while pretending we were on an epidosde of 'Suzelle DIY'. We also spray painted beer bottles gold to use as vases on the tables. My mom painted our initals on snapple bottles as a surprise (so special) and we used these as vases too. Everyone got involved, it was such fun!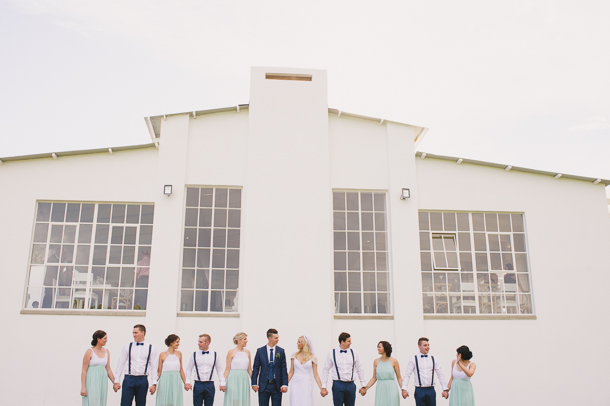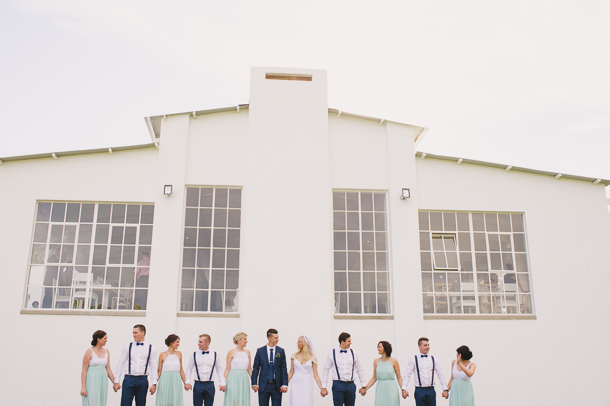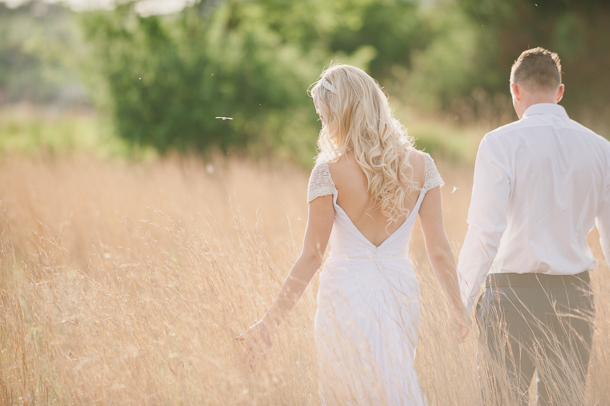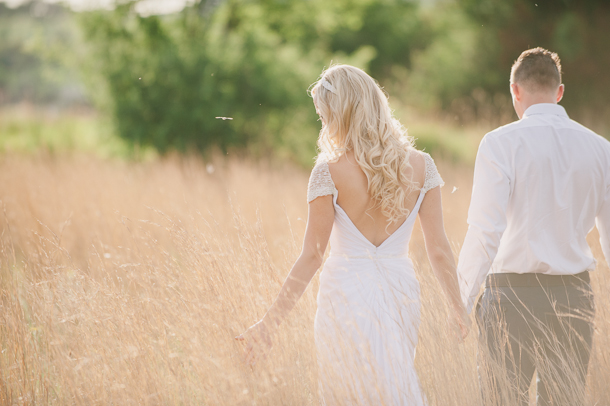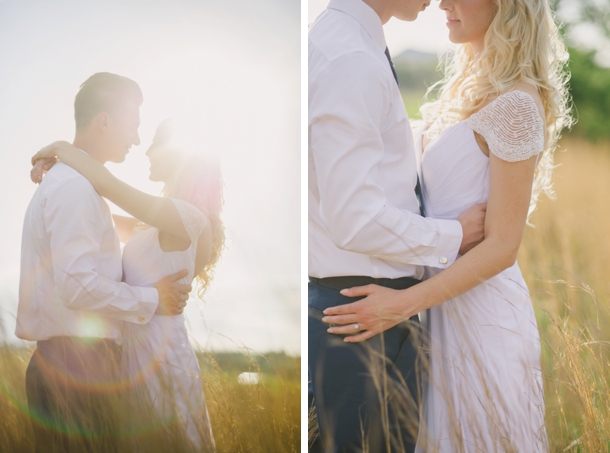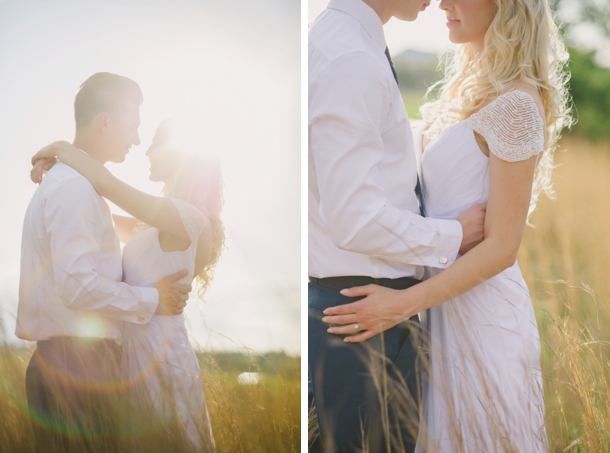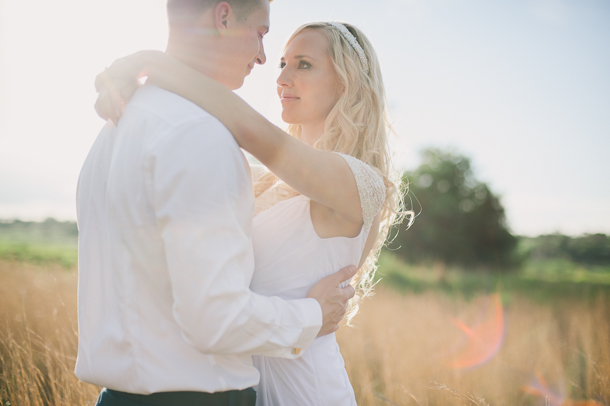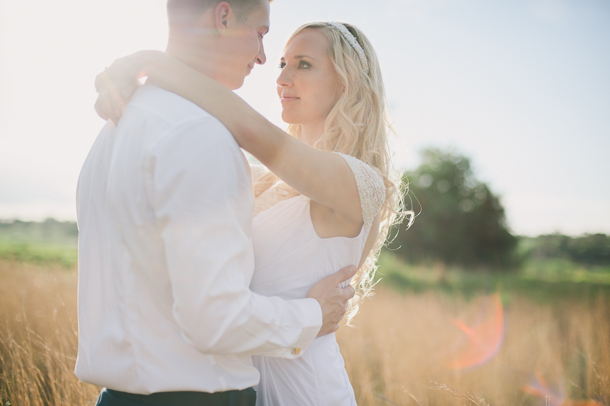 The Flowers
We had a very rustic feel – eucalyptus leaves, rose cacti with beautiful white flowers. Very natural – almost as if we'd taken a stroll through the country and picked some flowers as we went along. We also had white paper flowers mixed with the real flowers which added a distinctive modern edge.
The Dress
I knew exactly what I wanted and considered getting it made, but thought it would be a good idea to try on gowns first. I found a beautiful Maggie Sottero dress at Olivelli which was the perfect shape and style. The sleeve details where not exactly what I'd had in mind so I altered it slightly. Loved my capped sleeves!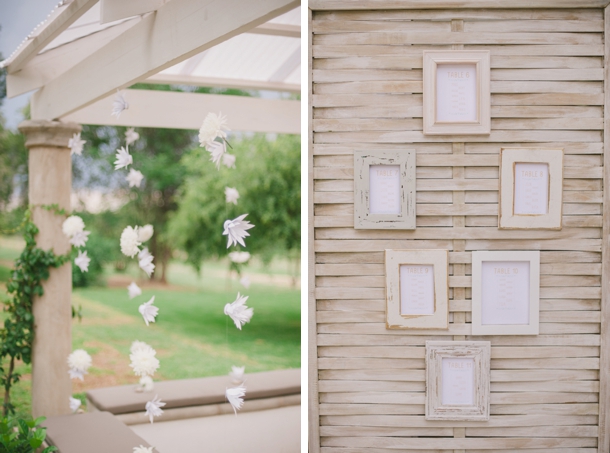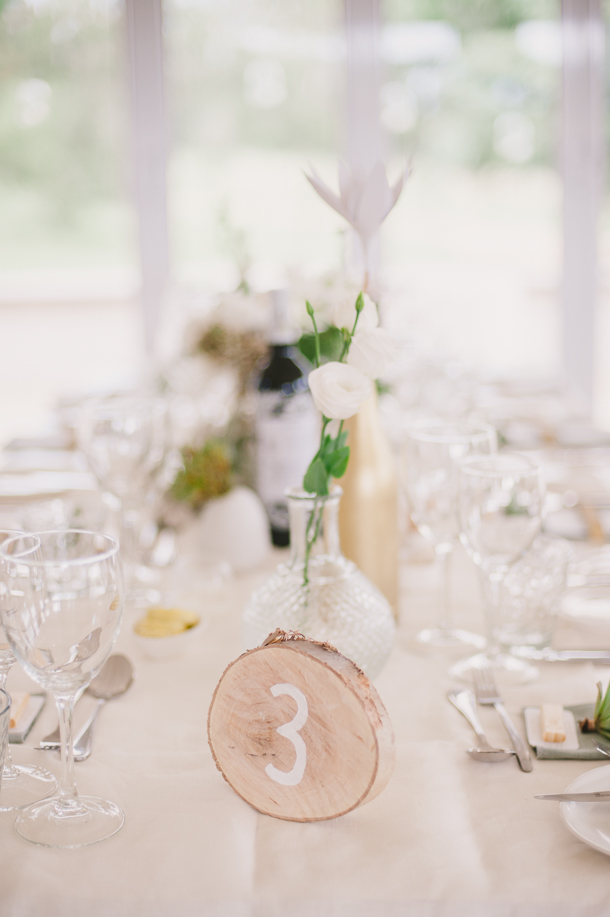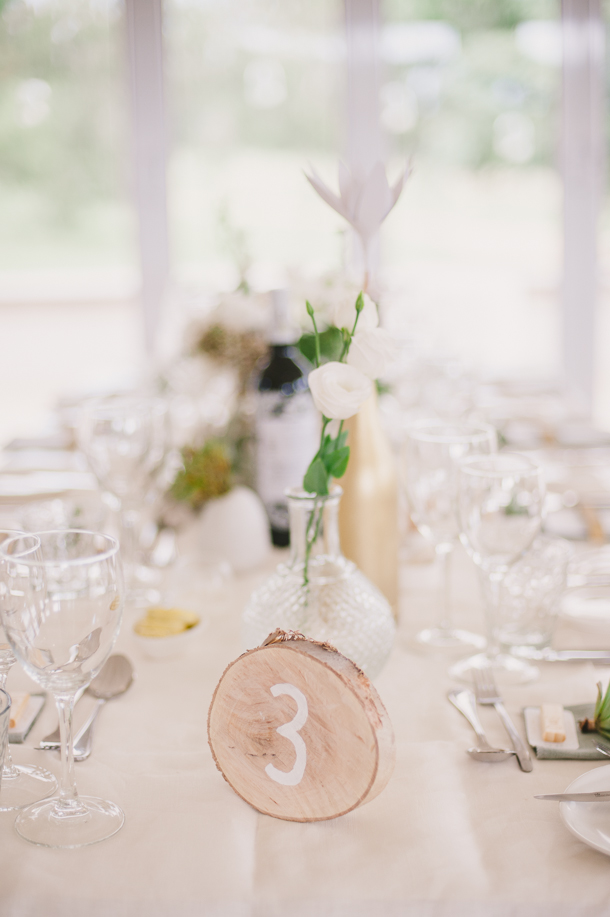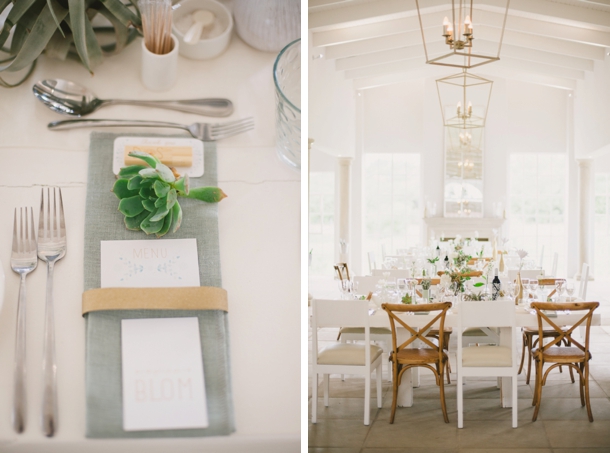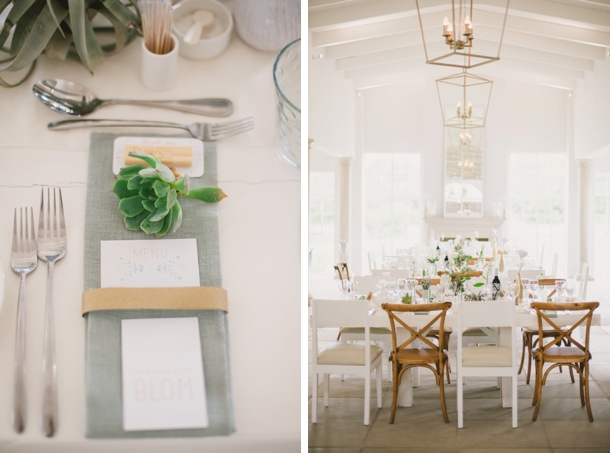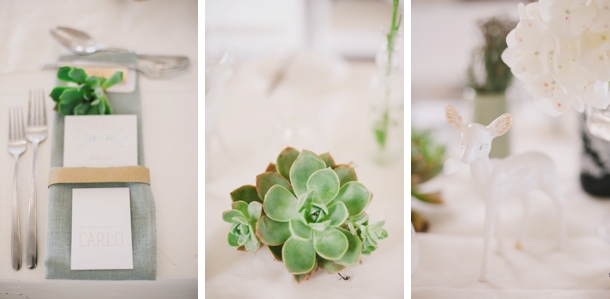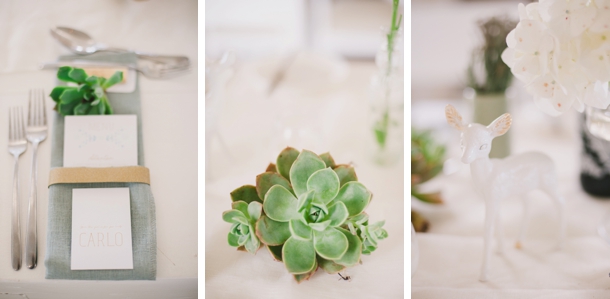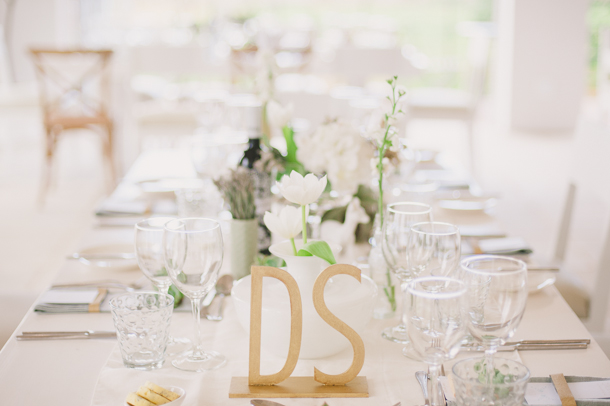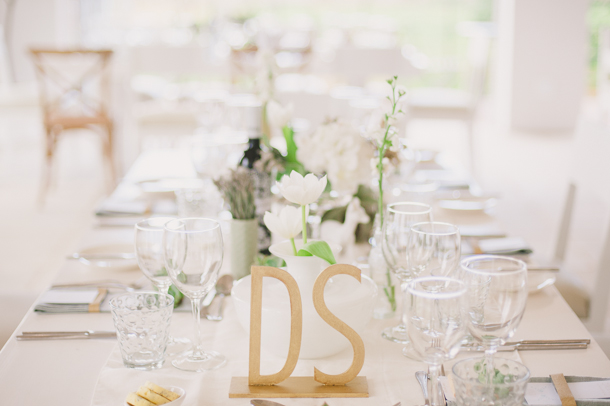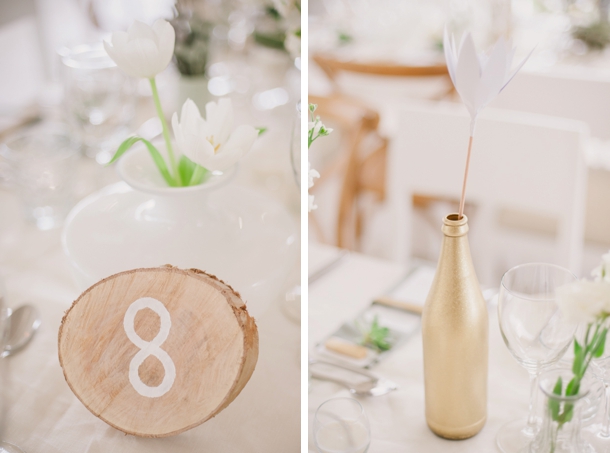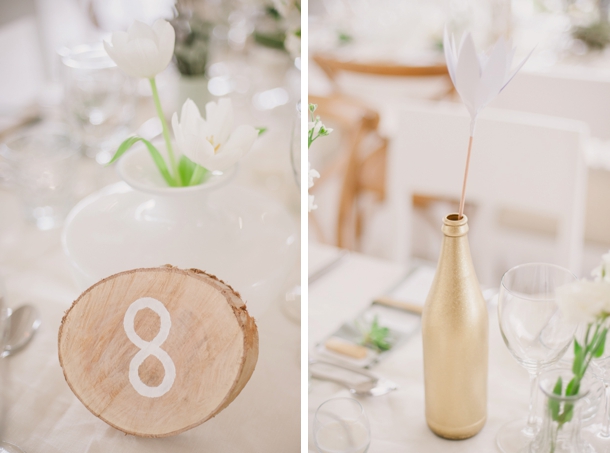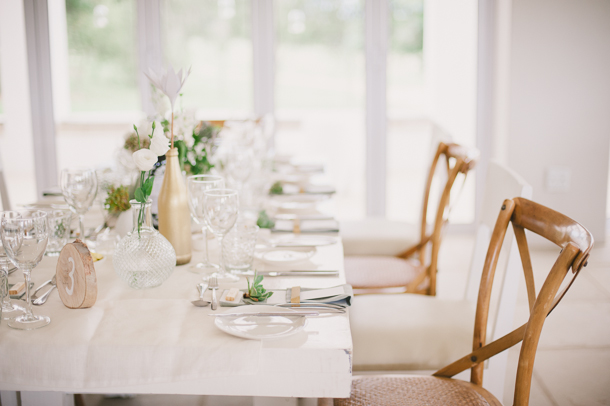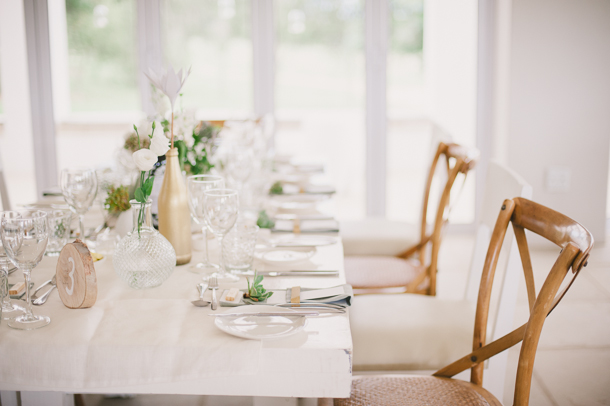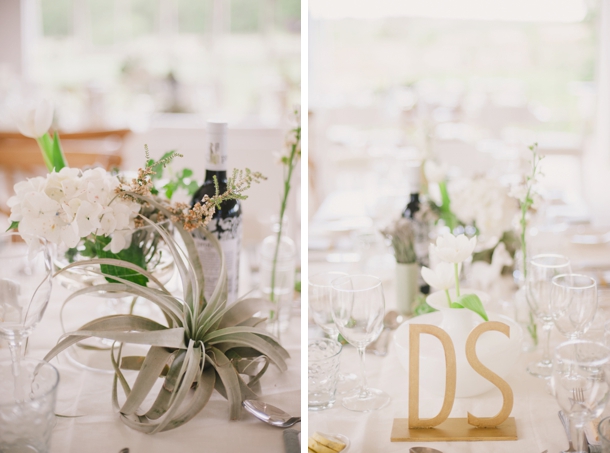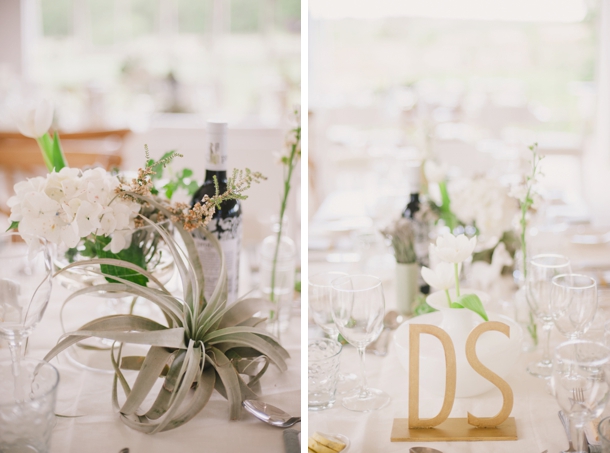 Memorable Moments
It's so difficult to choose one. Walking down the aisle was incredible. I made sure to soak it all in. I looked at all the faces of the most important people in our lives smiling at my dad and I as we walked. The people around us were truly and genuinely happy for us. My dad looked so proud. And as I got closer I saw that Dylan was sobbing. We were both overwhelmed with such joy and excitement. The Matthew Mole song that played made the moment even more poignant, with such meaningful lyrics: "Heaven made your hand to compliment my hand.' Wow.
Dylan's speech was exceptional. I don't remember every word he said, but I remember thinking 'I have married such a legend!' And my sister requested a Spice Girls song on the dancefloor which was hilarious. Every girl there squealed in excitement, sang along and danced like we were 12 year old girl band fans again!
The Honeymoon
Koh Samui in Thailand. We planned it together but Dylan took care of all the details.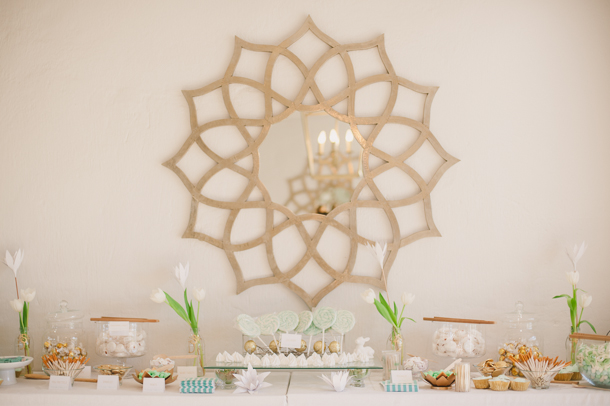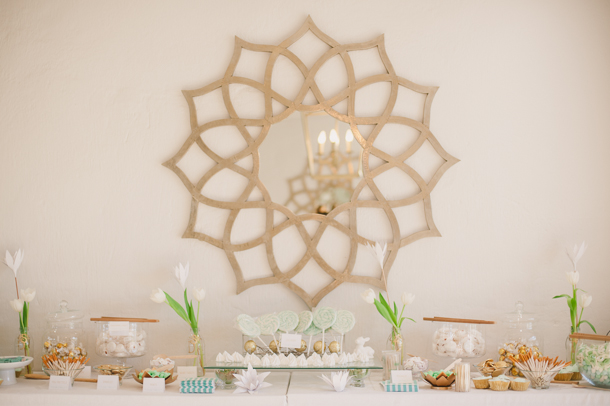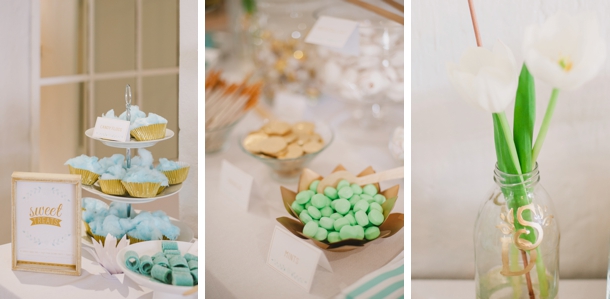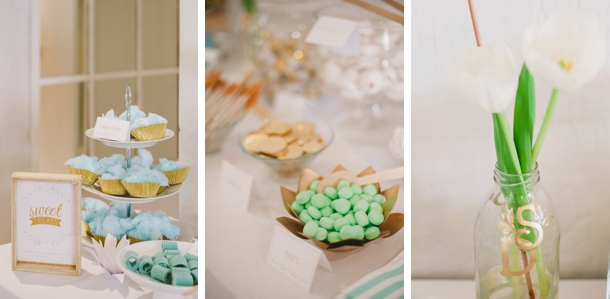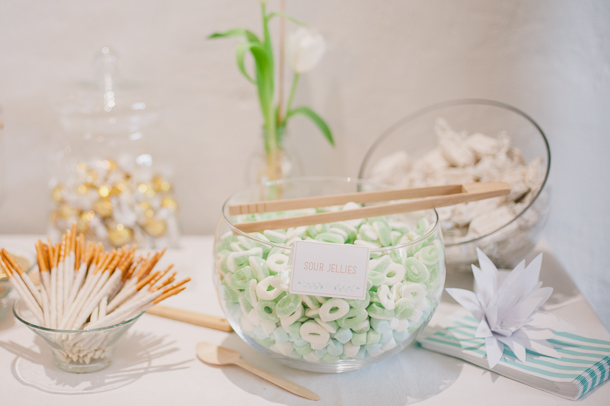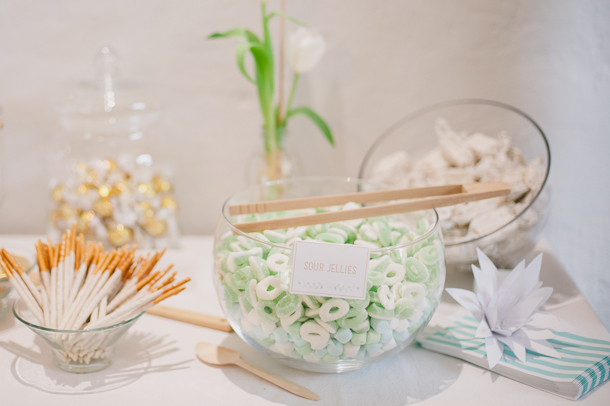 Advice for Future Brides & Grooms
Soak it all in! Wedding DIY, meetings with bridesmaids, planning sessions with your fiance and whatsapp messages about the logistics are the most amazing opportunities to have a laugh and make memories with your favourite people in the whole world. Weddings bring people together, it's an awesome excuse to spend time with the people you adore. Enjoy this.
It is so easy to get caught up obsessing about all the details. Take a moment every now and then leading up to the wedding to remember what this is all about – a marriage more than a wedding.
Planning a wedding can get stressful but practical advice: you can't function when you don't sleep. I wish I had turned my brain off at night, rather than staying up worrying about the checklist and then worrying some more about not sleeping. Get a good night's sleep!
Pinterest is the best way to store your ideas. Get the app!
Be assertive. Some wedding vendors will try work in a fee here and an extra cost there. Question things or get other quotes.
DIY what you can. And don't be scared to ask for help. Your bridesmaids and family love feeling part of it all.
Get an exceptional photographer who will capture your story and its beautiful candid moments.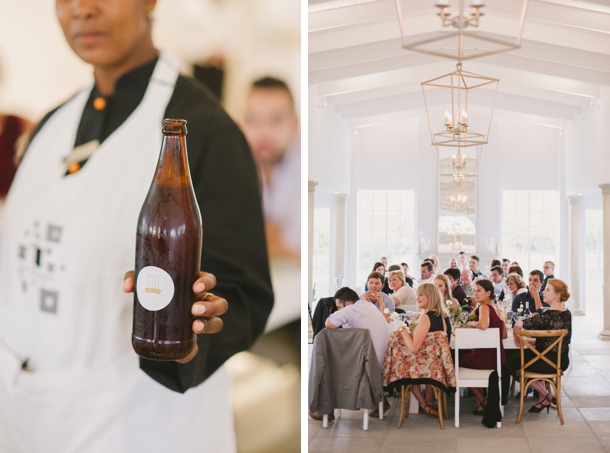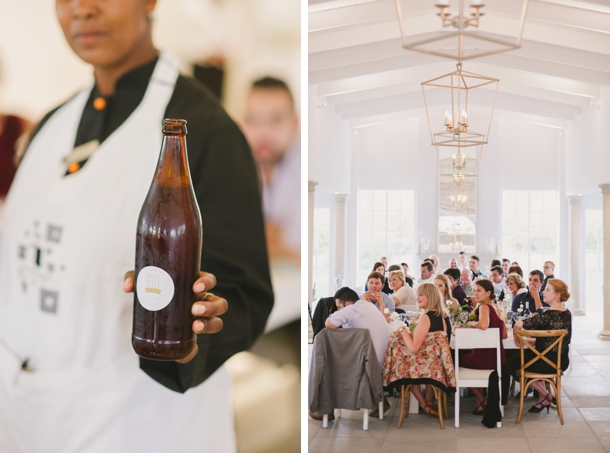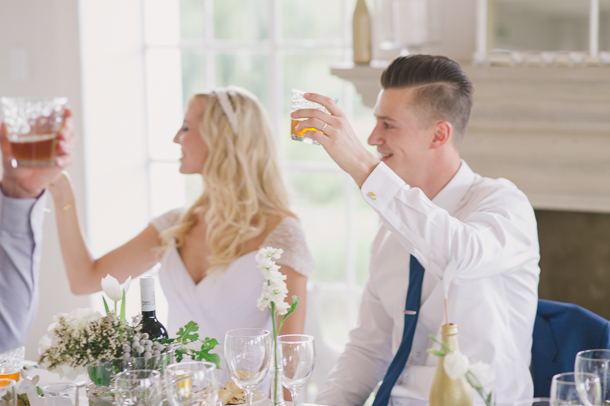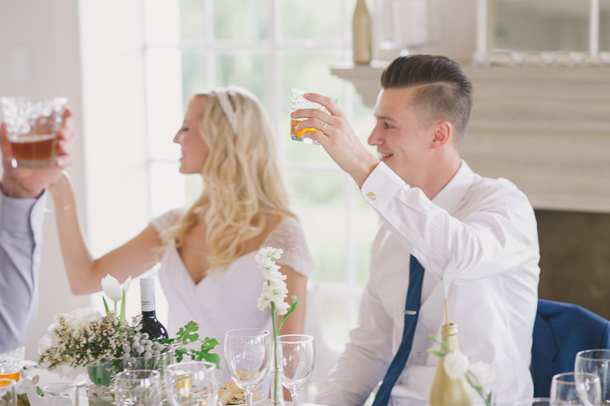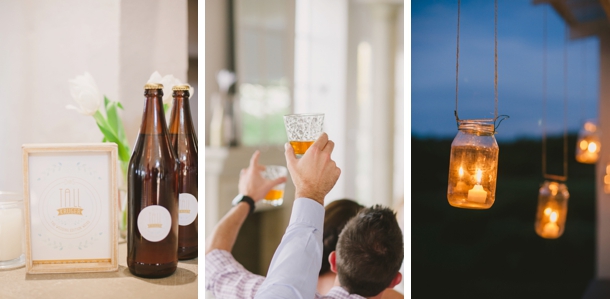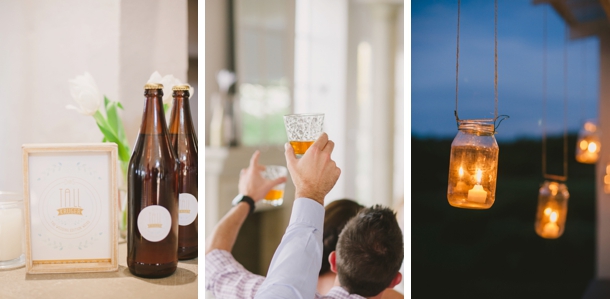 You can see more from this wedding on the Piteira Photography blog.
SERVICE PROVIDERS
Venue and Catering: White Light | Photography: Piteria Photography | Videography: The Film Guys | Flowers: Eco Chic Weddings | Paper flowers: Bespoke Paper World | Bride's dress: Olivelli (altered) | Bride's accessories: Sterns (jewellery); YDE (shoes) | Hair: Wendy Webber | Make up: Katherine Marriot | Bridesmaids' dresses: YDE (altered) | Groom's attire: Kaliques, Sandton | DJ: Pulse DJ