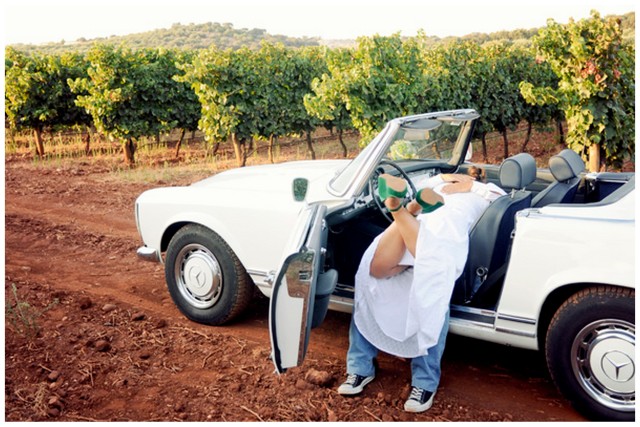 Let the SBB loveliness begin! :) And I can't think of a lovelier way to start, than with this GORGEOUS inspiration shoot, which has been sitting prettily on my laptop waiting for you. It's also super appropriate for the season we're in at the moment, and I hope will inspire some of you in love with wine farm weddings to consider an autumn date for your big day. I mean, just look how gorgeous it is, right? It's also shot by two of my favourite photographers, Luis and Kerry of Piteira Photography. Kerry is a homegrown South African lass who met her husband Luis when they were working on board a cruise ship. They are the cutest. They're based in Portugal for most of the year, but you can catch them during the summer months in Cape Town, so if you're still on the hunt for a photographer, give them a call.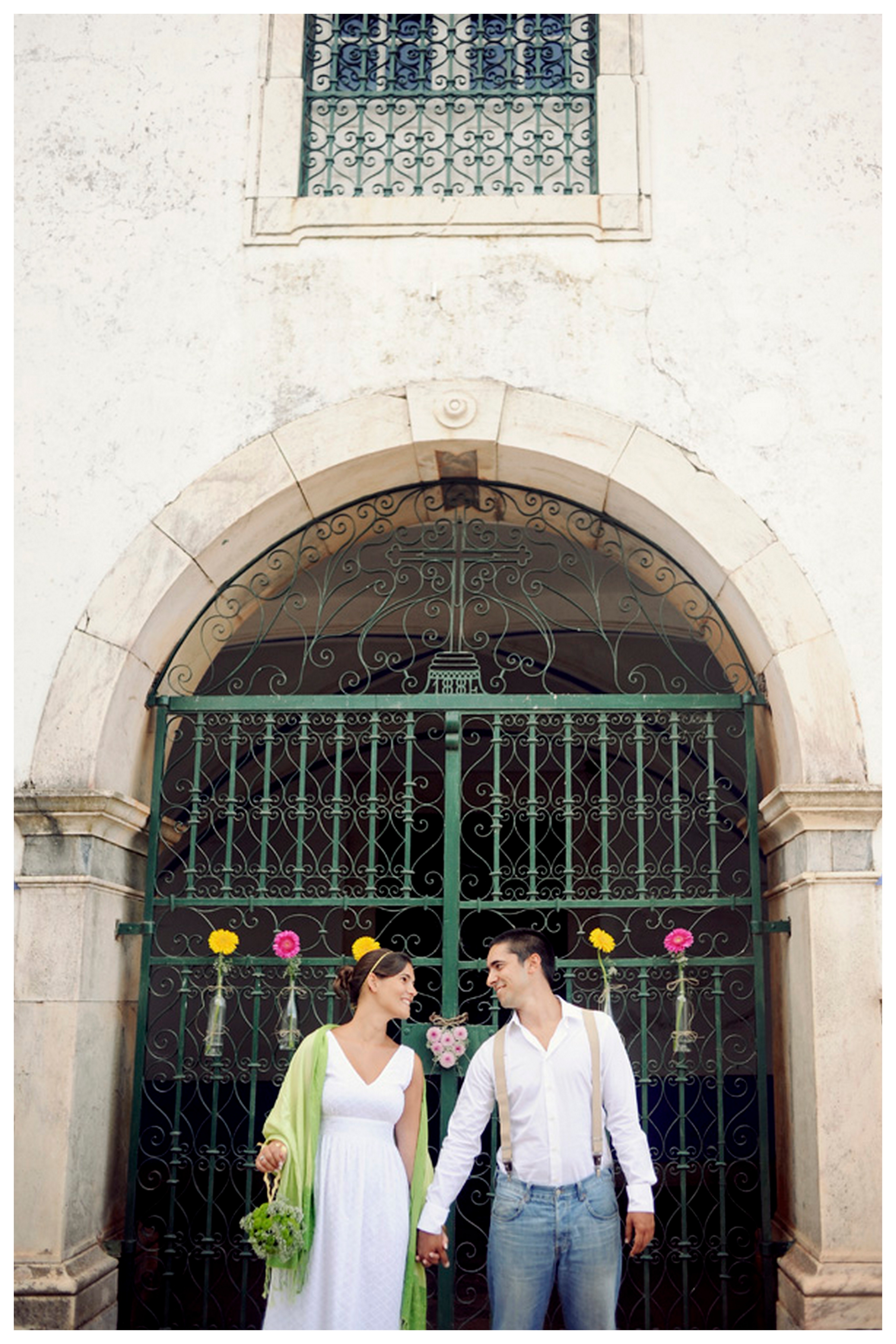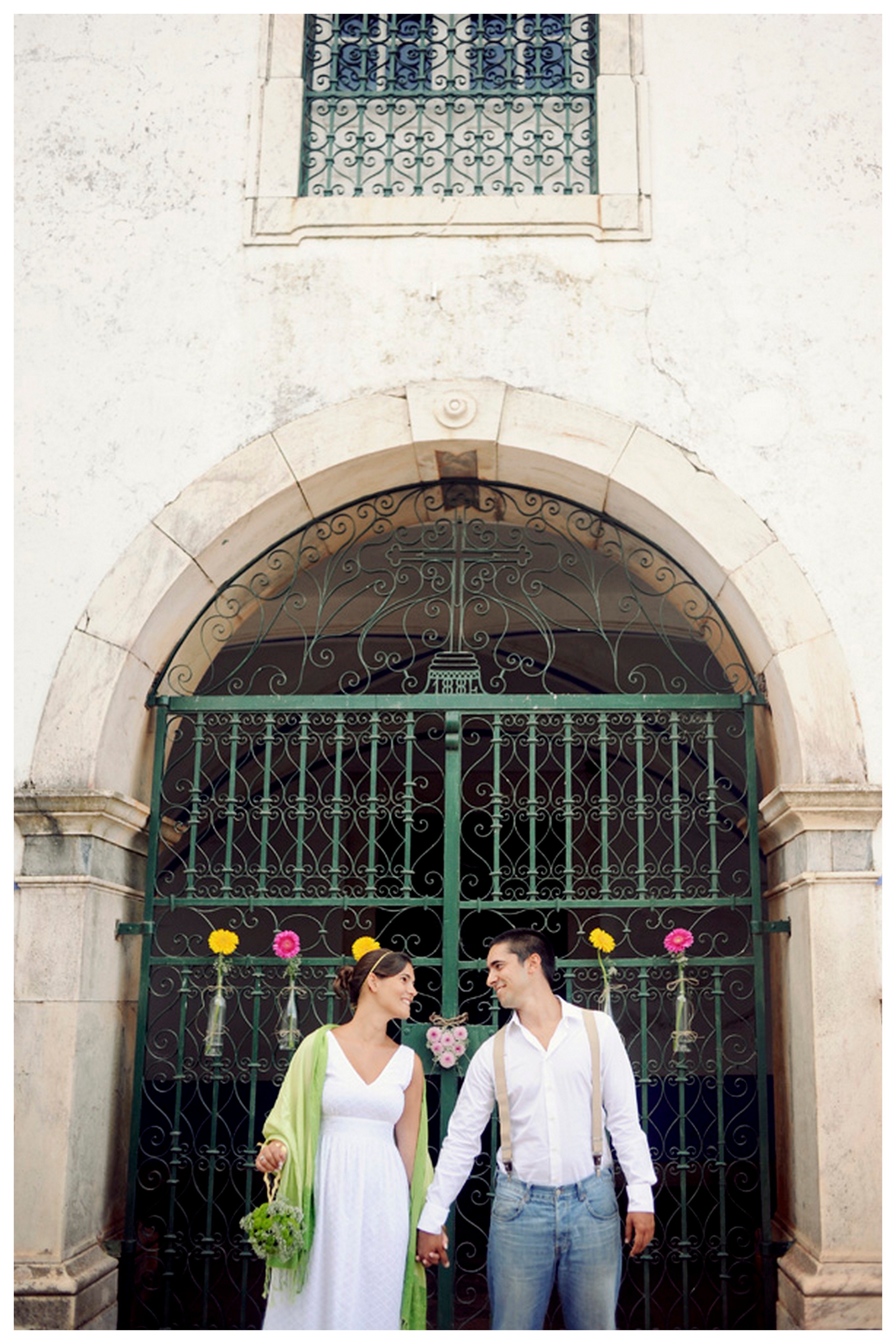 Here's Kerry with a bit more info about this beautiful styled shoot:
This session was styled and shot for the second issue of S Magazine, an e-mag published by the fabulous Portuguese wedding blog, Simplesmente Branco. The theme of the issue was "Colour" and as it was due for publication in the late summer/ autumn the idea was to bring across that fall feeling without being too predictable about it. The team at Eter wedding together with Anabela Teixeira chose a rich palette of greens and purples which, together with the abundance of late summer fruits and the vineyard location, beautifully conveys the sense of autumn and harvest-time without resorting to the typical pumpkins and red/orange colour palette.
Shot on location at an old monastery in Rio de Moinhos, this region of the Alentejo is famous for its wine production and has miles and miles of beautiful vineyards, interrupted only by the occasional small town. The ceremony itself was styled at the monastery, using an old wrought-iron gate at the backdrop for the altar, and the reception was held right in the vineyards with the tables laden with late summer fruits and rustic wild flower arrangements. This was then followed by a stroll in the vineyards and a lazy late afternoon picnic… and as the day drew to a close the bride and groom drove off into the sunset in their vintage Mercedes… the perfect end to a stunning, yet simple, wedding celebration!
Apart from encouraging future brides (and grooms) to think outside the box in terms of seasonal colour palettes, we wanted to encourage them to get creative in their choice of locations, both for the ceremony as well as the reception. Obviously a reception in the vineyards requires a bit more planning and logistics than a reception in the ubiquitous white tent, but the end result is without a doubt worth the extra effort… you (hopefully!) only get married once, so make it a day worth remembering!
SERVICE PROVIDERS
Originally produced for S Magazine #2 (published in both English and Portuguese) | All stationary and graphic design by Eter Wedding | Concept and Styling by Eter Wedding and Anabela Teixeira | Our models were Rui and Diana, a real couple who entered a competition for the chance to take part in this shoot | Photography by Kerry and Luis at Piteira Photography