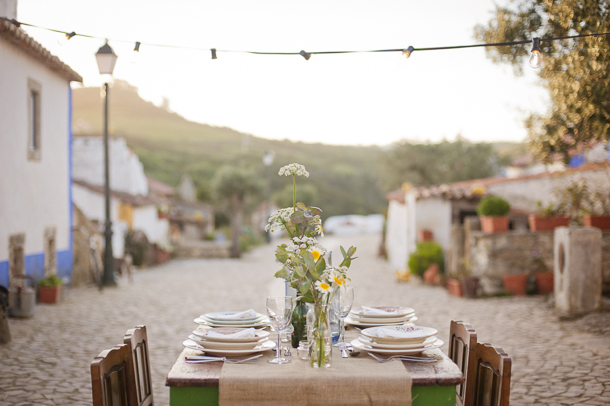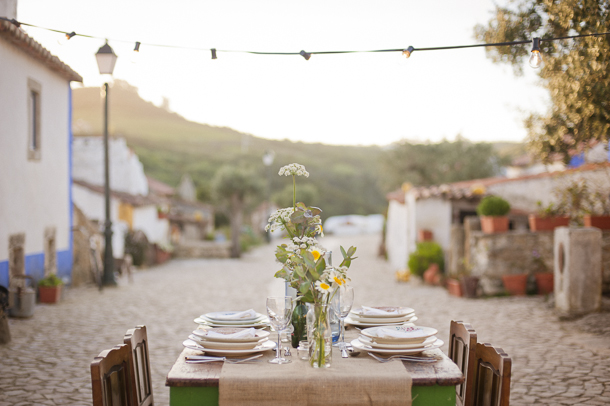 Happy Friday, lovelies! We're escaping the city for beautiful Portugal today, with an absolutely gorgeous styled shoot from our dear friends at Piteira Photography. Luis and Kerry live in this sun-kissed country for most of the year (the rest spent in South Africa, when they grace us with their talented presence for the summer wedding season) and so together with some fantastic local suppliers, put together a dreamy alfresco-style shoot complete with the most gorgeous rustic details. Portugal is a wedding destination that's largely untapped, and it's also a source of style inspiration that's still very fresh and unique among Mediterranean countries. For example, if you love French country or Italian style, but want something just a little bit different, then adding a little bit of Portugal-inspired detail to your big day is a great idea. This shoot, with its pretty mismatched crockery, flowers in glass bottles, café lights hanging over cobbled streets, and perfect rustic dessert table has me dreaming of a trip across the ocean and of outdoor weddings full of sunshine and smiles.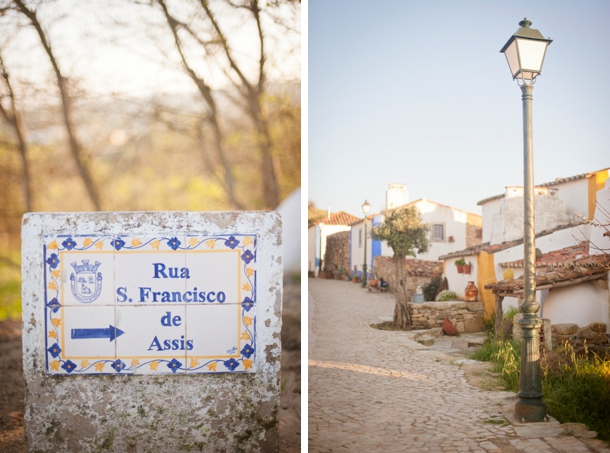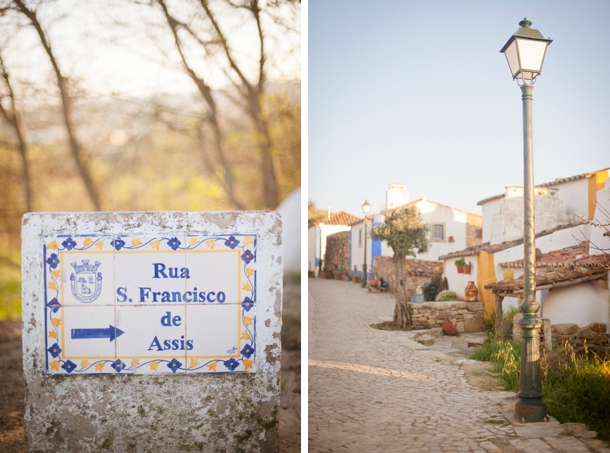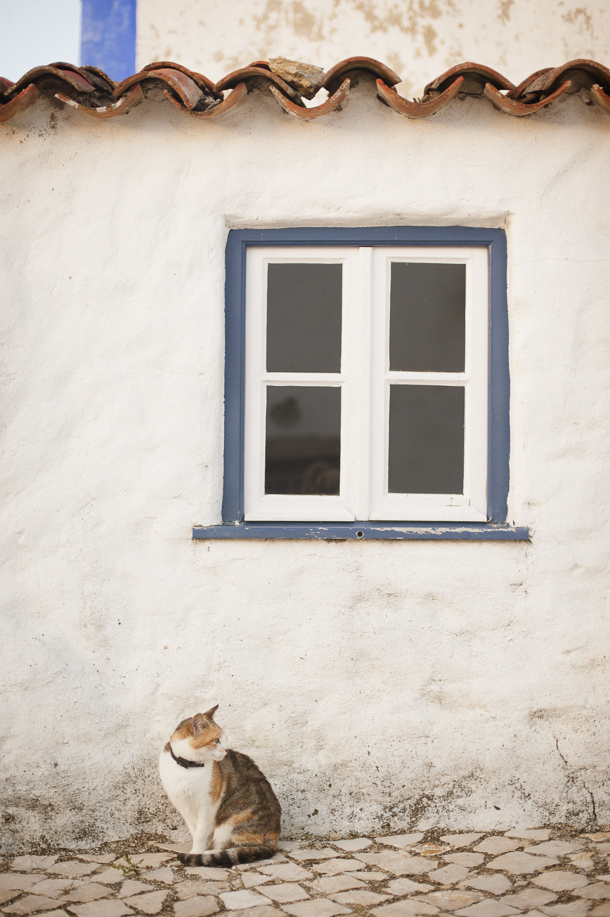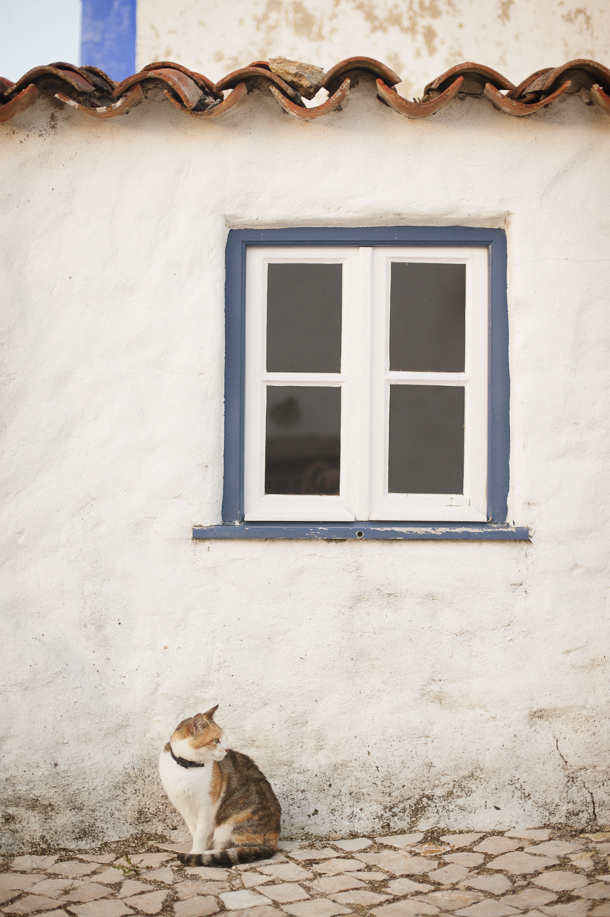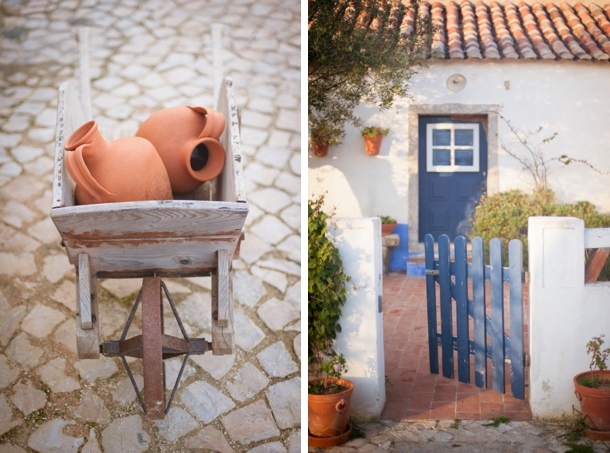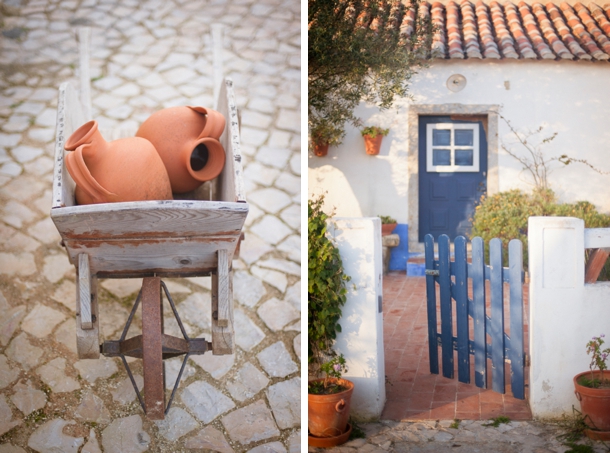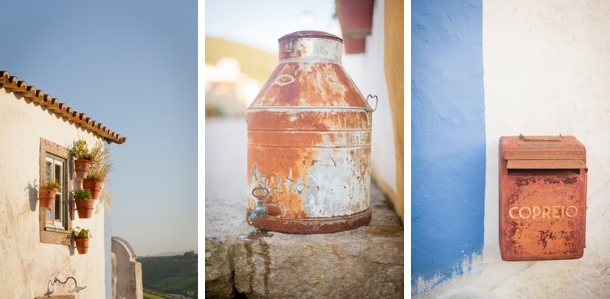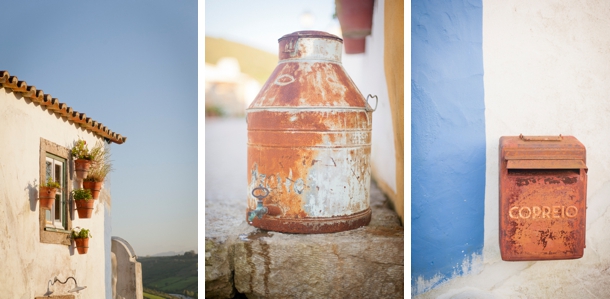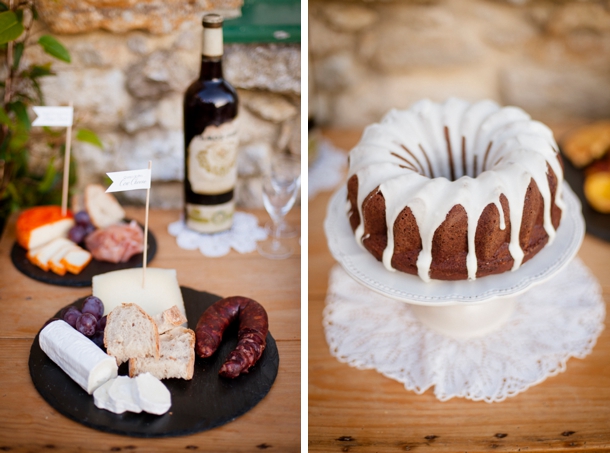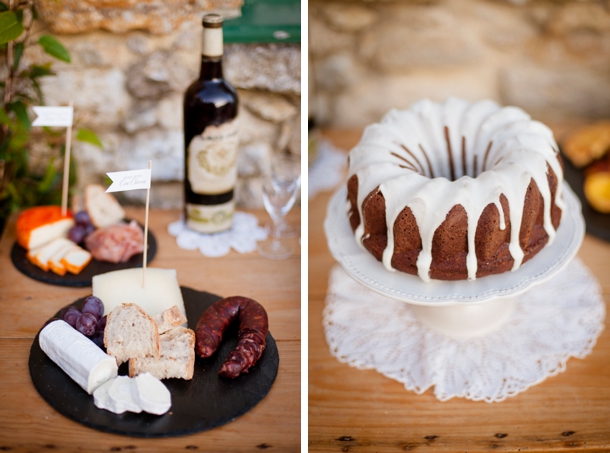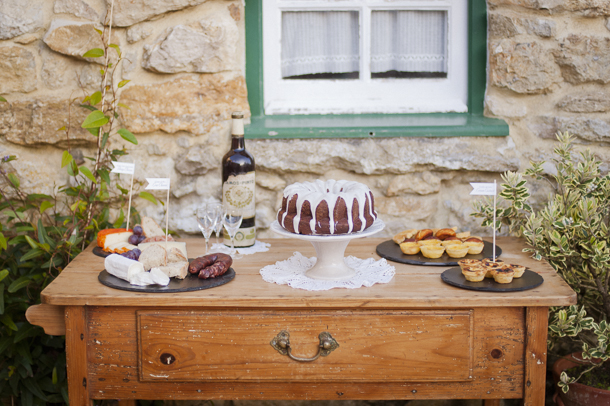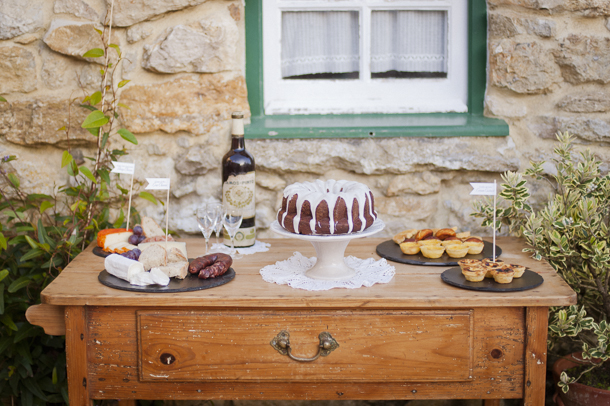 Here's a bit of background from the team:
When we sat down as a creative team to discuss ideas and inspiration for this styled shoot we didn't initially have a clear idea of what we wanted to do, so we decided to focus on what we had that no-one else in the world has, and the answer was surprisingly obvious… there is only one Portugal on this planet and she's a gorgeous country with so much to offer, so that was our starting point. In the general scheme of things, Portugal is still relatively undiscovered… destination weddings in the south of France, or in Italy, are common but not many people realise that Portugal has the same European lifestyle, the beautiful light, divine food… but without the huge amounts of tourists, or the high prices. We wanted to style a shoot using typically Portuguese elements, but giving them a bit of an updated twist, to show off a little bit of what this country has to offer.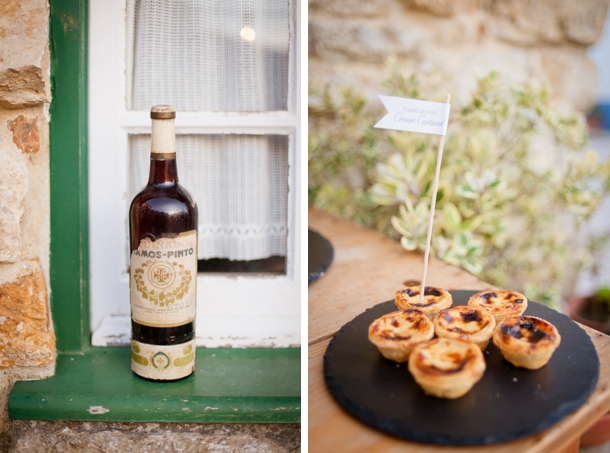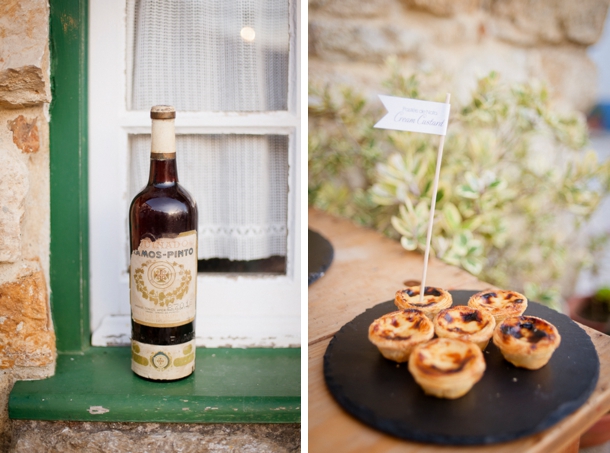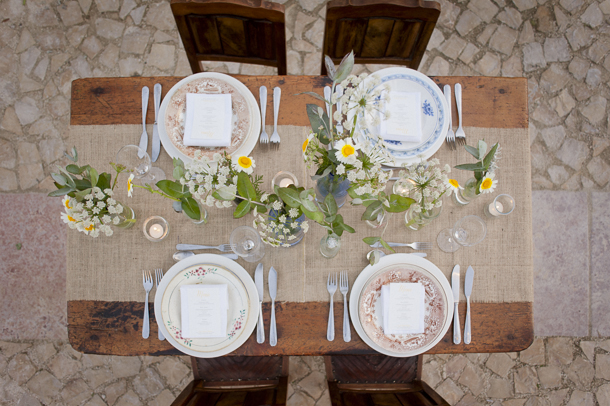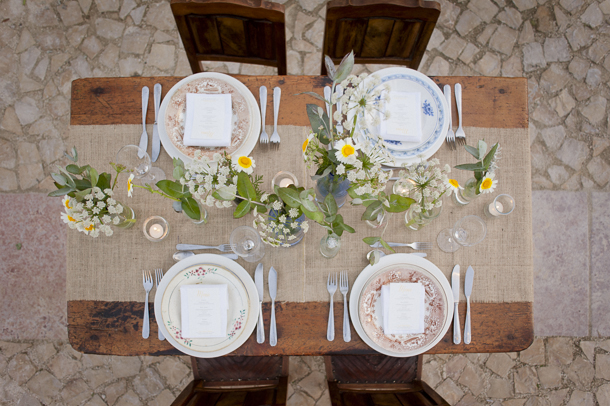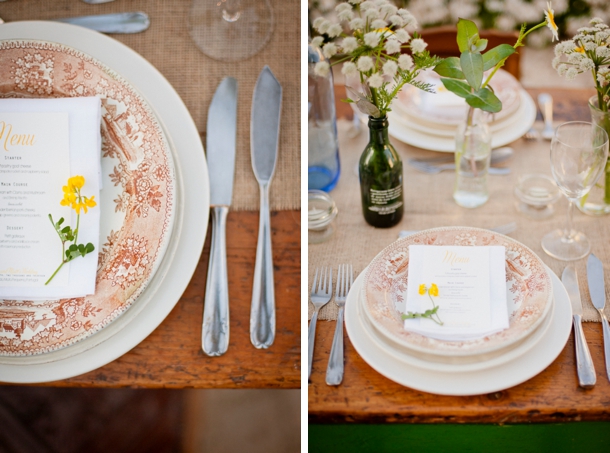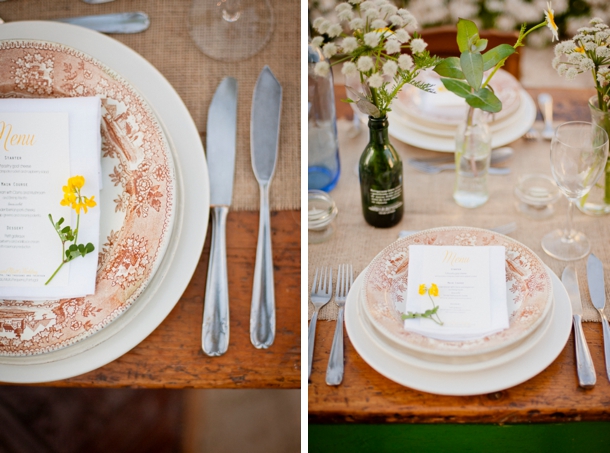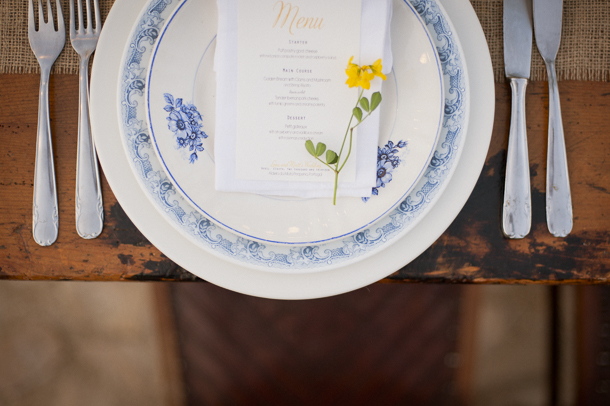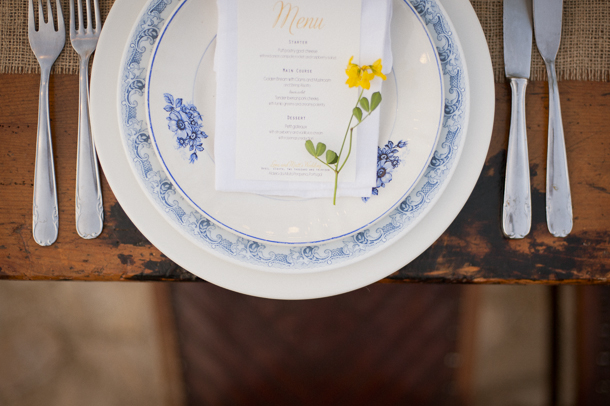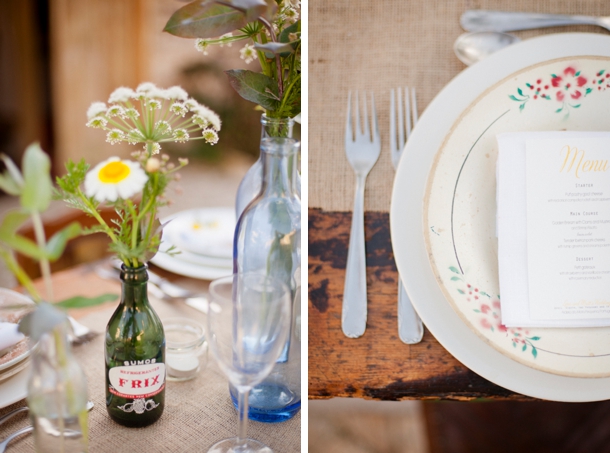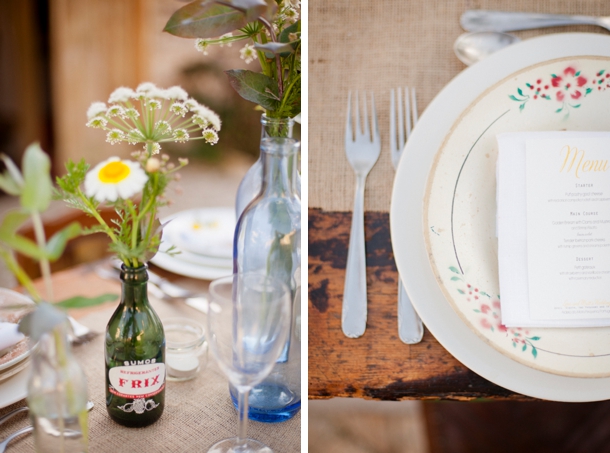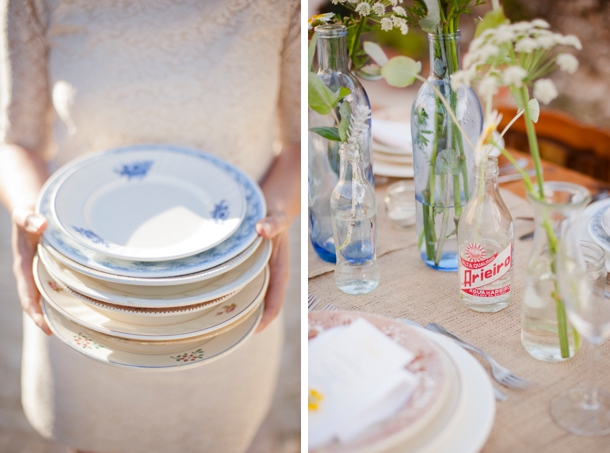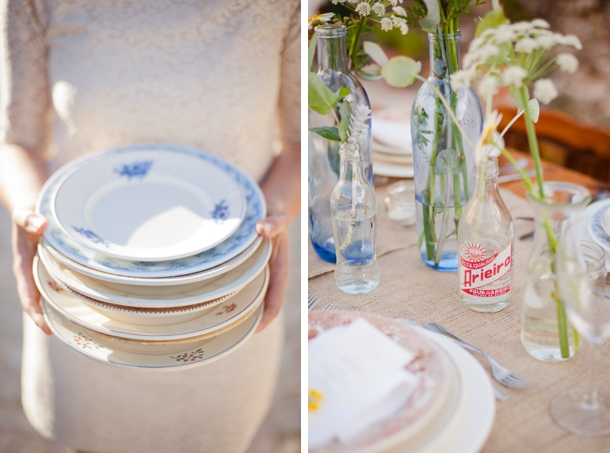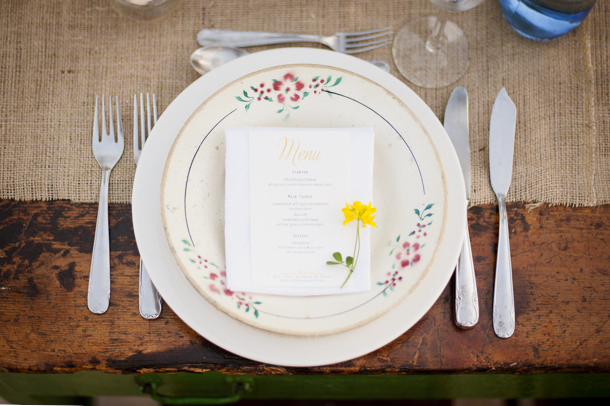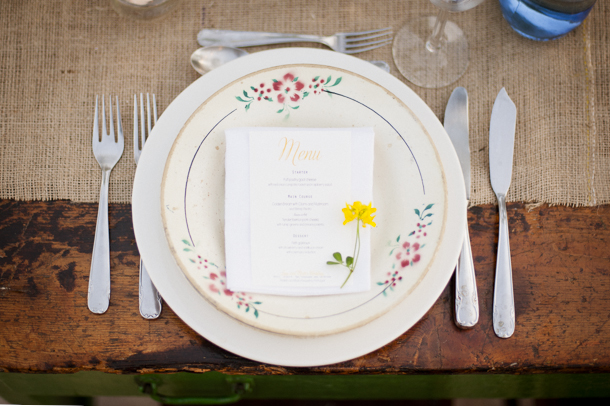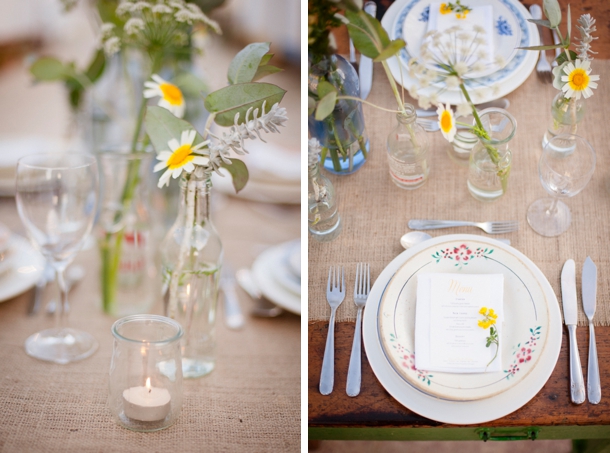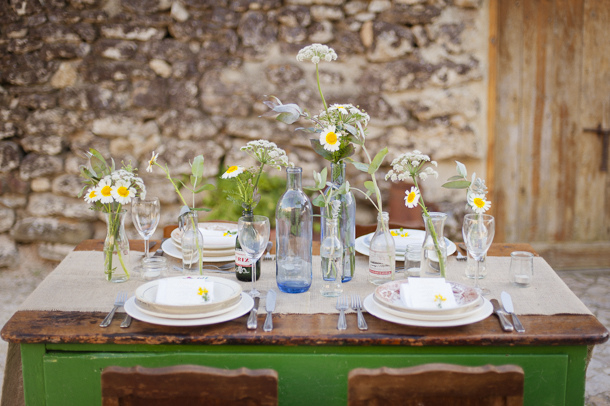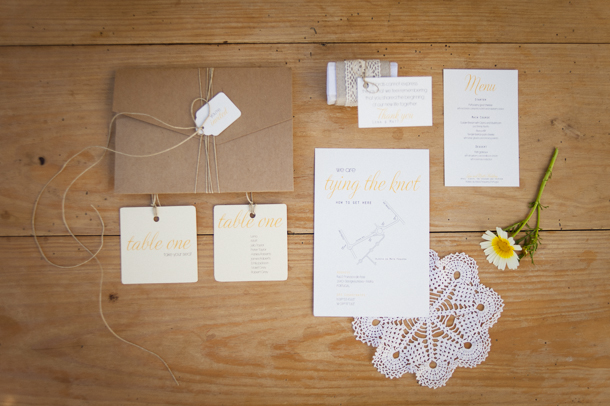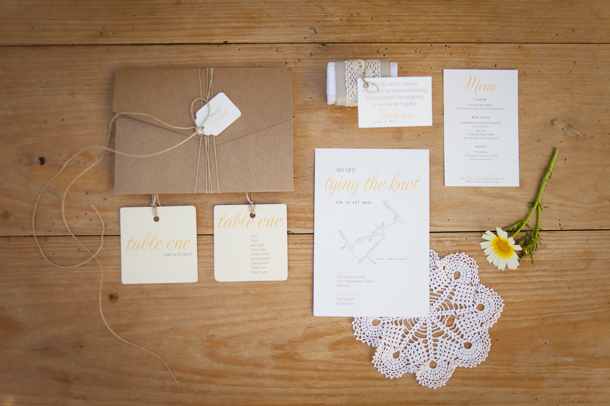 Because of the rural, low-key feeling we wanted to portray, and because the session was styled in the spring, we went with wild flowers from the surrounding countryside for the table decor and bouquet. We wanted to make the styling accessible to DIY and crafty brides while at the same time showcasing the natural beauty of the Portuguese countryside. We also wanted to keep things local and seasonal, reduce the carbon footprint and do our part, as small as it may be, to take care of our planet. Keeping this in mind we sourced the sweet treats and dessert table items (all typical Portuguese pastries) from a local "pastelaria" in the neighbouring town of Mafra. They are particularly well known for their Pasteis da Nata, a delicious vanilla custard tartlet in a crispy pastry shell… one of the most typical, and famous, Portuguese pastries. The wedding cake was made by our favourite artisanal baker, Sanda from Little Upside Down Cake… we wanted something rustic and "non-weddingy" and definitely no plastic icing! Sanda made us the perfect cake for the occasion.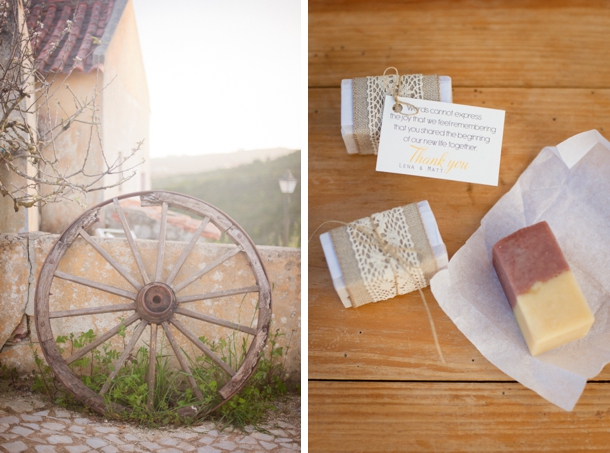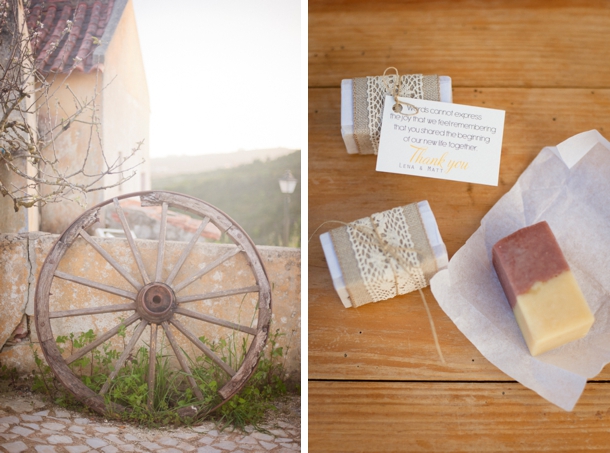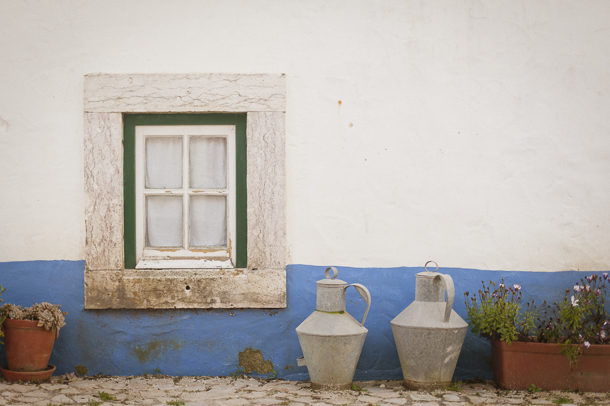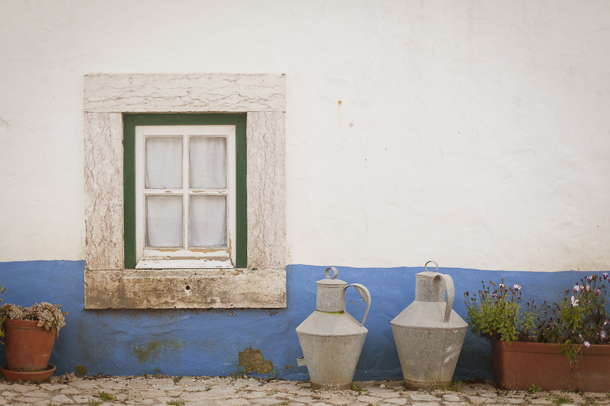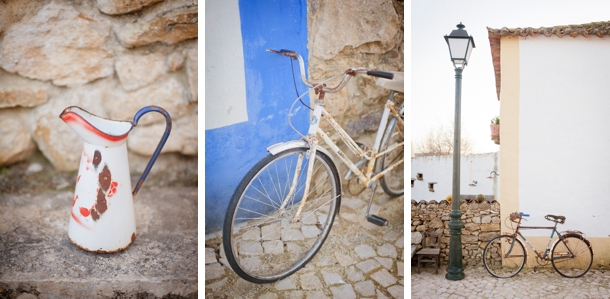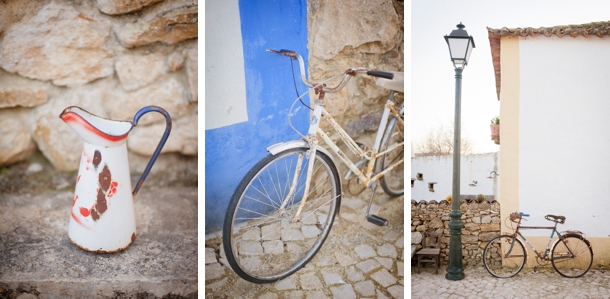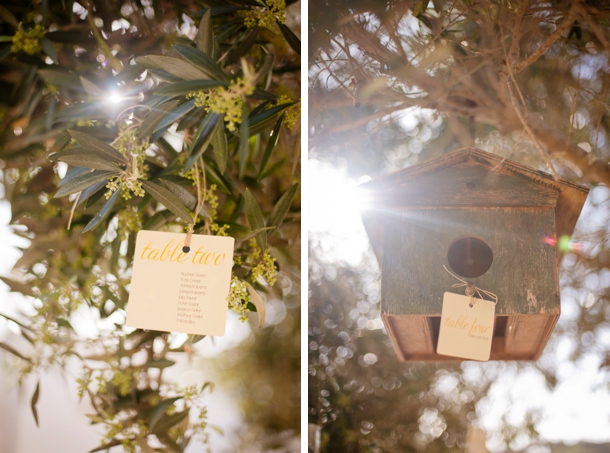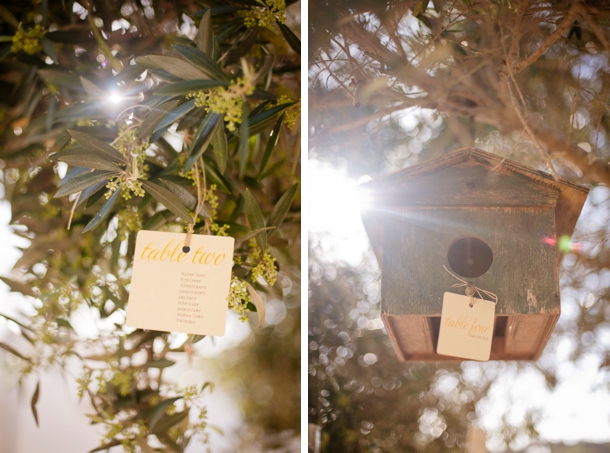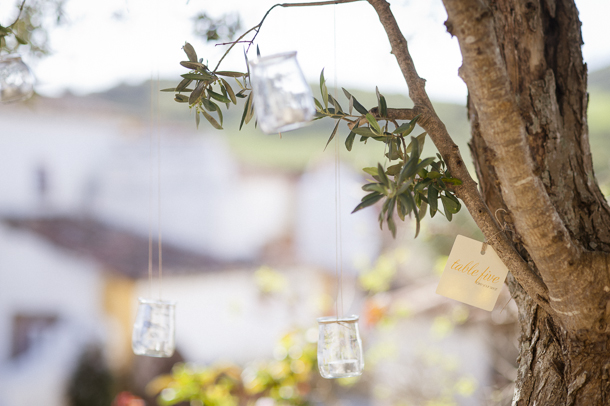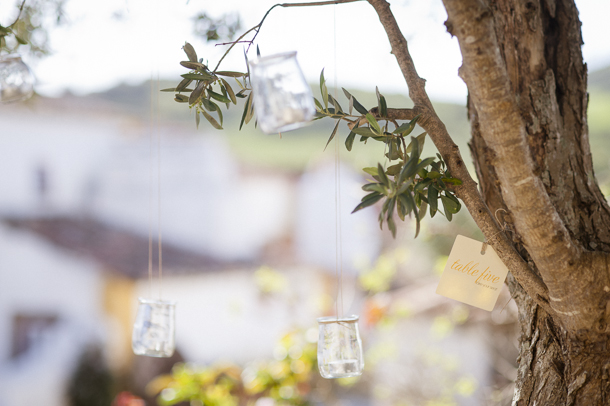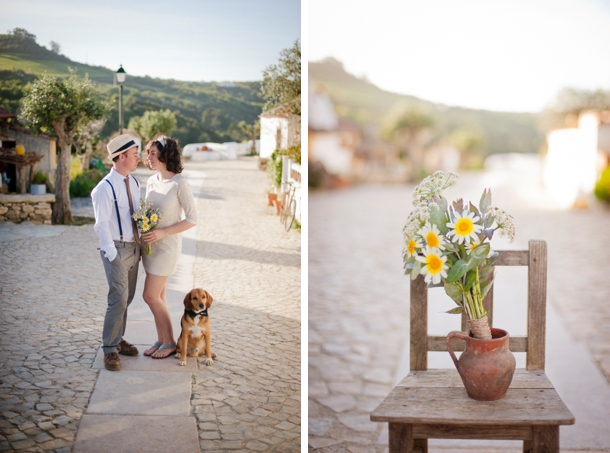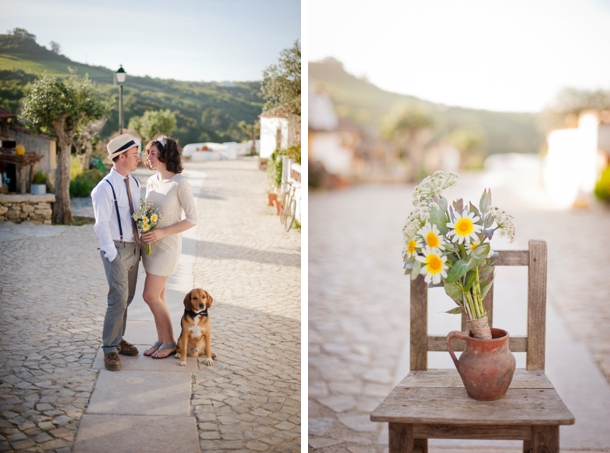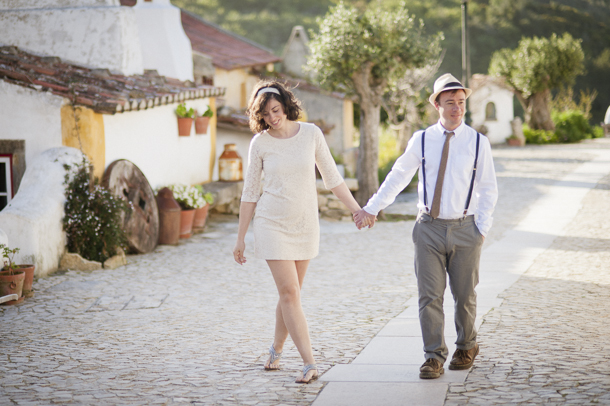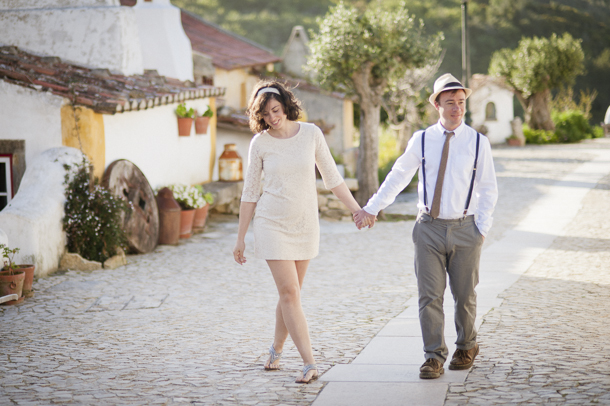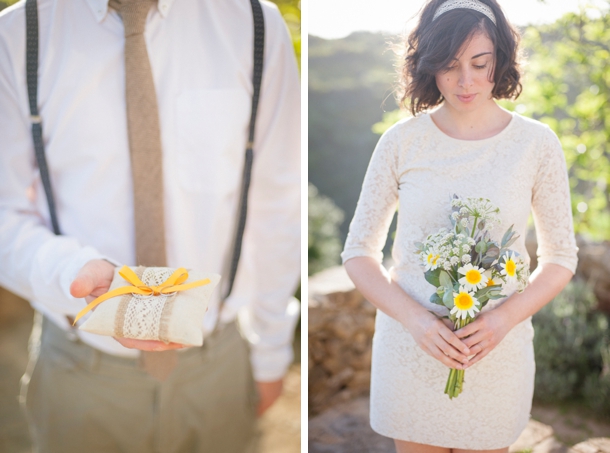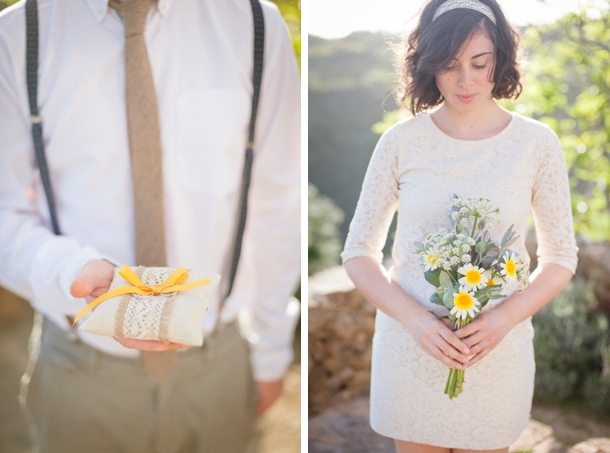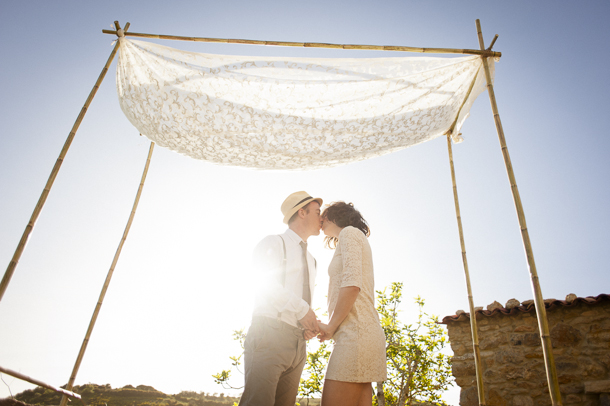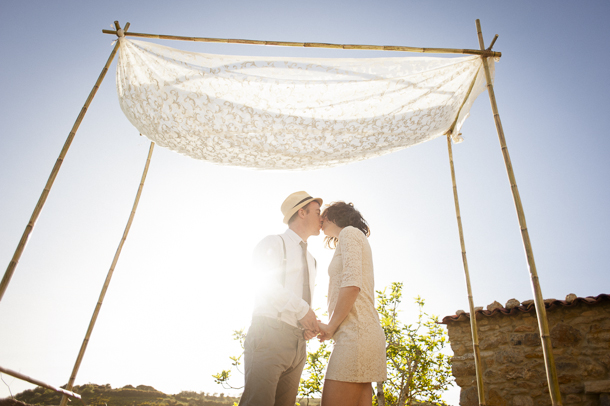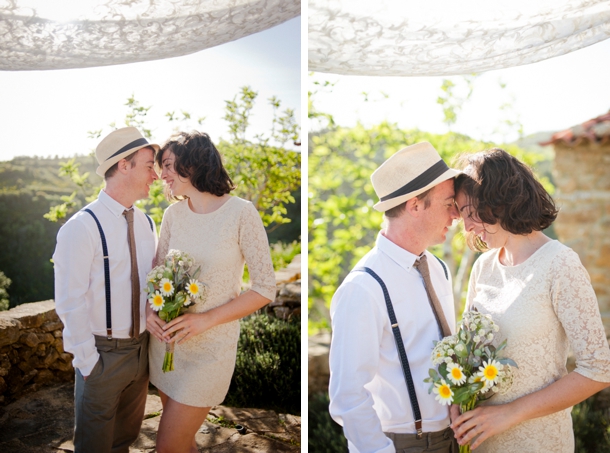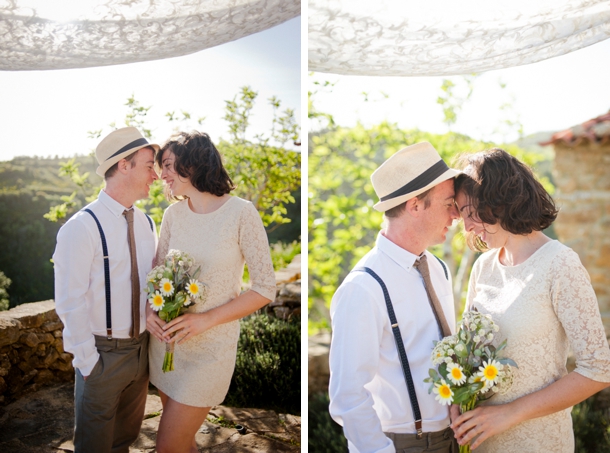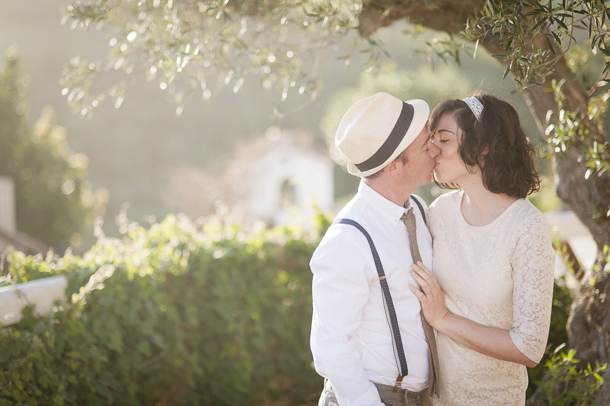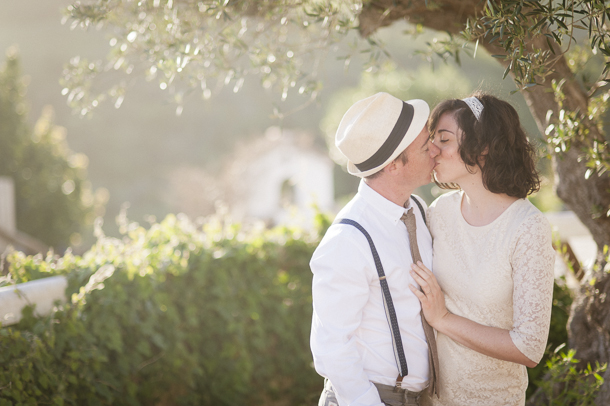 The cutlery and tableware was all sourced from a variety of grandmothers' cabinets combined with a few pieces from the local antiques market. We wanted every piece to be different and mismatched so everyone contributed to the tableware and the final result was pieced together with rustic charm by Teresa from Something Borrowed.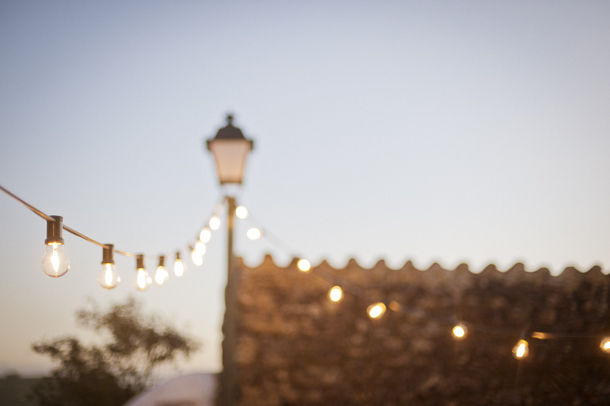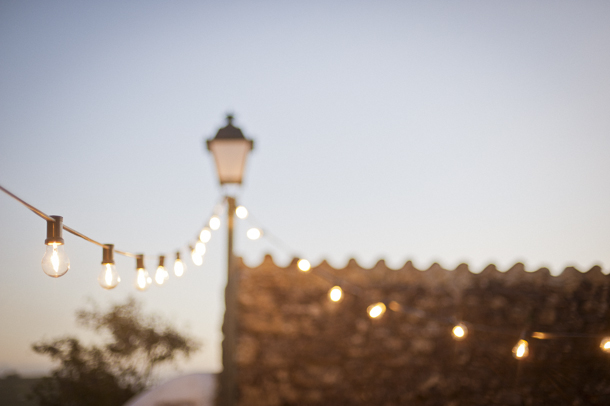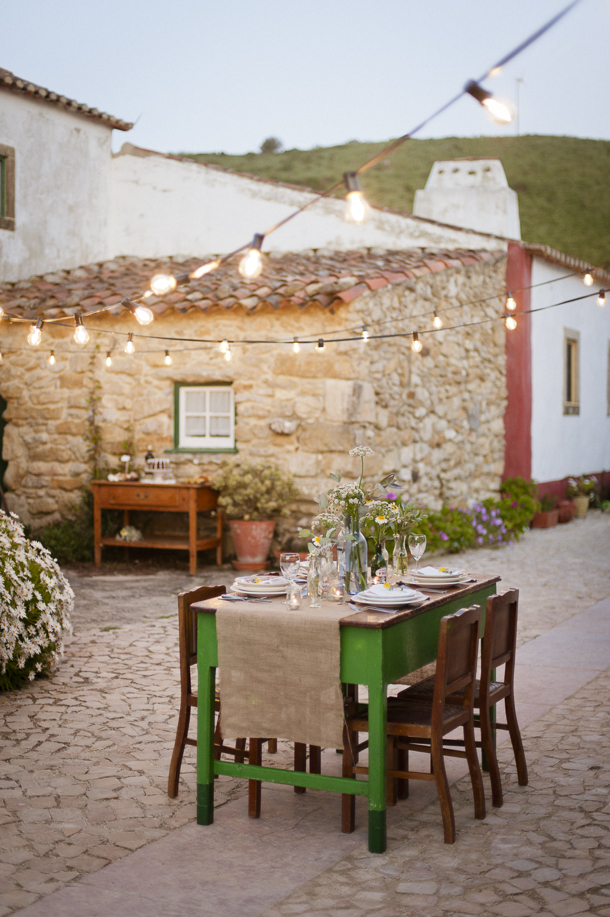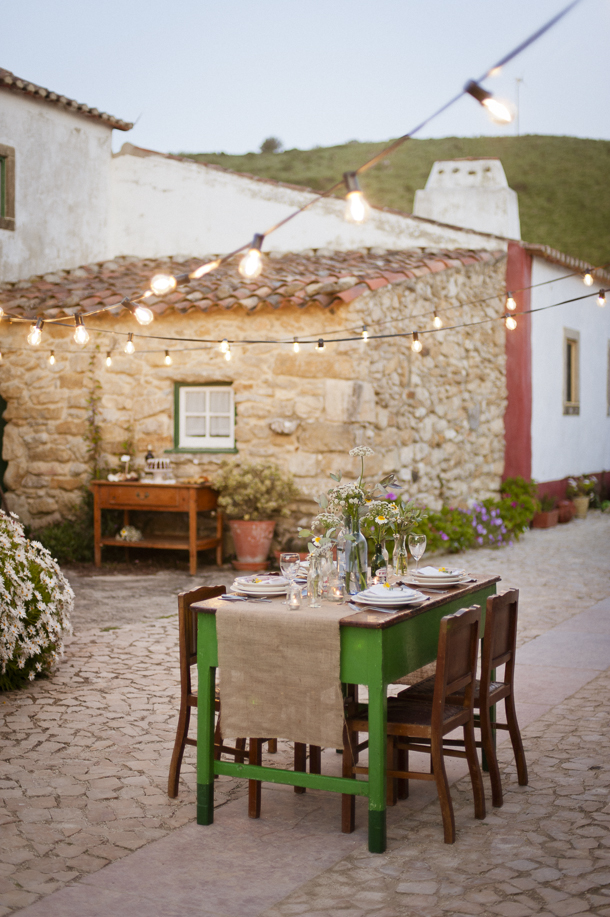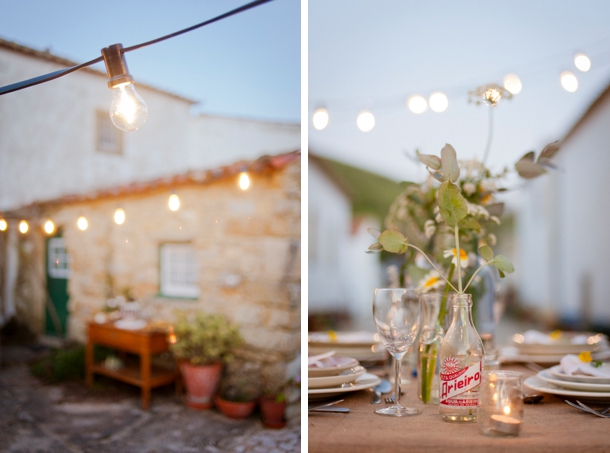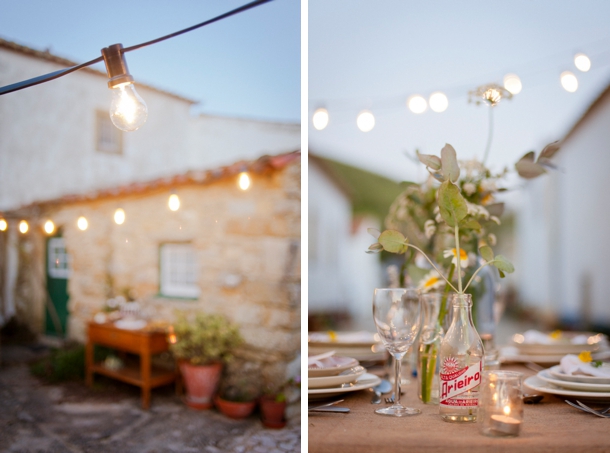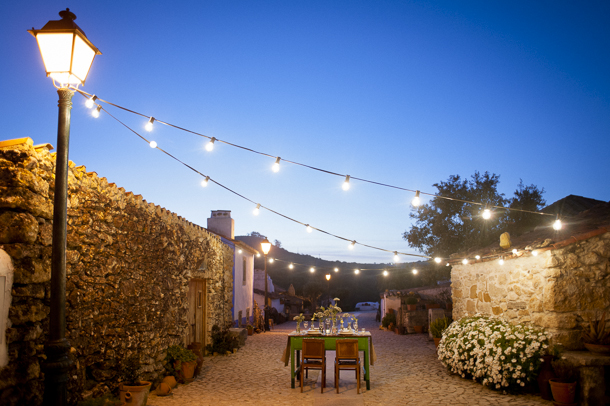 SERVICE PROVIDERS
Photography: Piteira Photography | Location: Aldeia da Mata Pequena | Styling & stationery: Something Borrowed | Cake: Little Upside Down Cake | Pastries: Polo Norte | Models: Matt and Lena