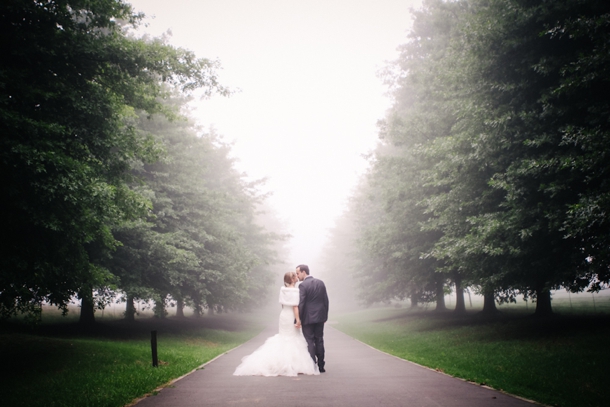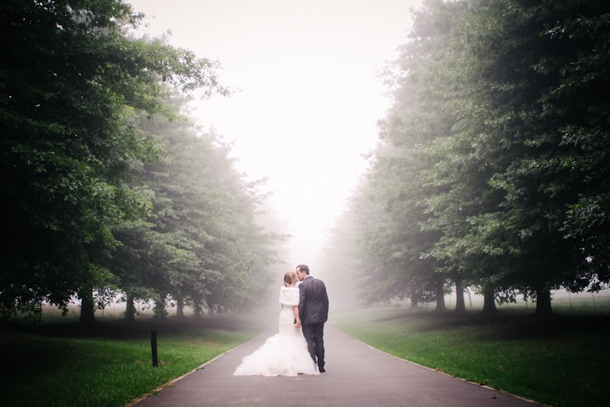 GIANT words, proteas, and hydrangeas, handmade wooden crates, bridesmaids with statement necklaces and ballet buns…have I got your attention yet? :) That's how today's bride started her email to SBB, and I can't think of a better way to introduce Clea and Dave's wedding to you. It has all of these things and more, including a lovely, atmospheric misty day in the Midlands, a custom toast that paid tribute to how the couple met, and the prettiest pastel palette with the country vintage rustic decor I know so many of you just adore. I love the bridesmaids in buns, the groomsmen in shades, and the blending of families and traditions! It's the perfect way to end off our week (although do stop in later for some dress-related prettiness). Yay! Oh, and how could I forget – the gorgeous, atmospheric pics are courtesy of the fab Knot Just Pics – love them!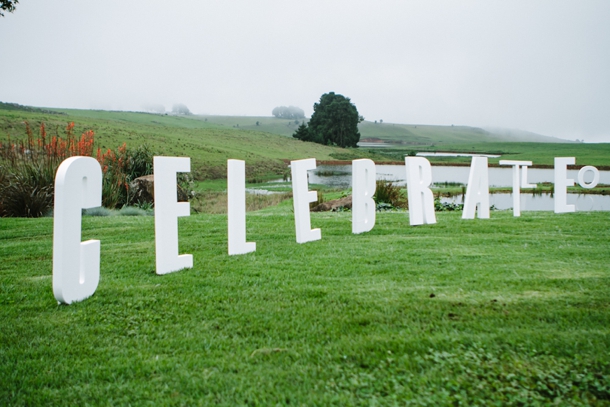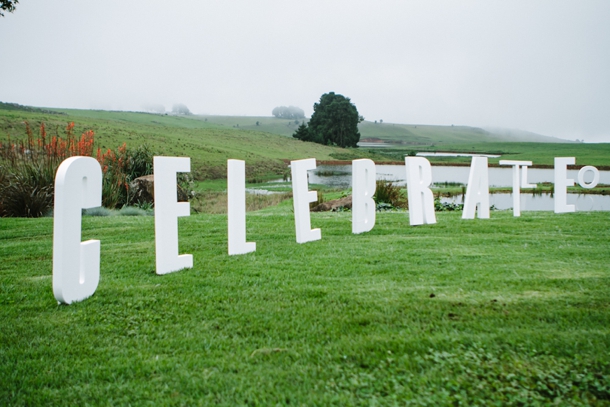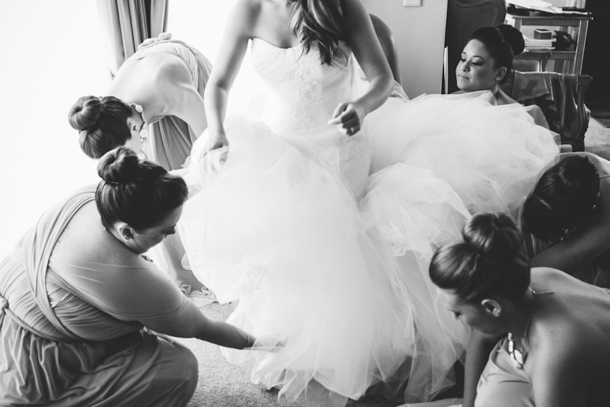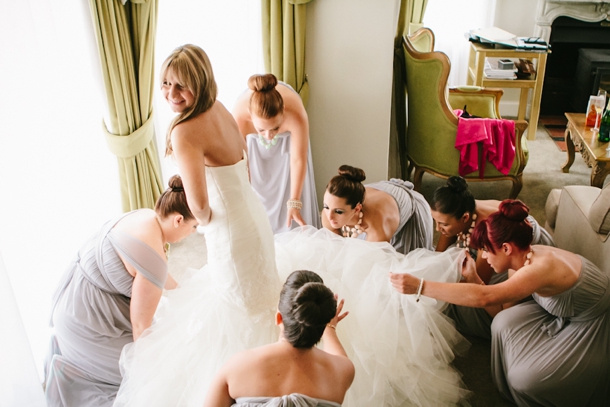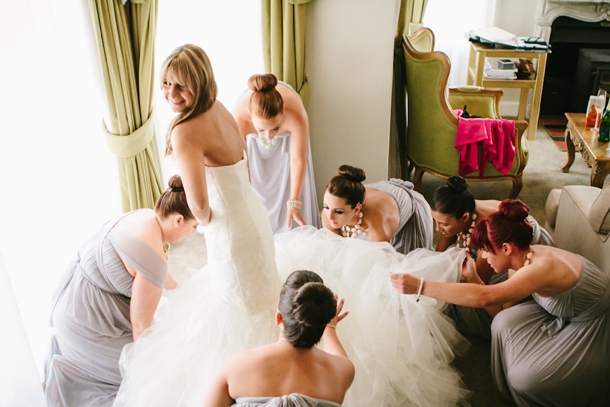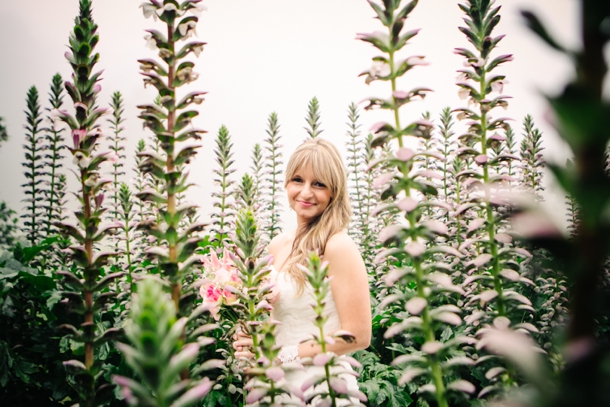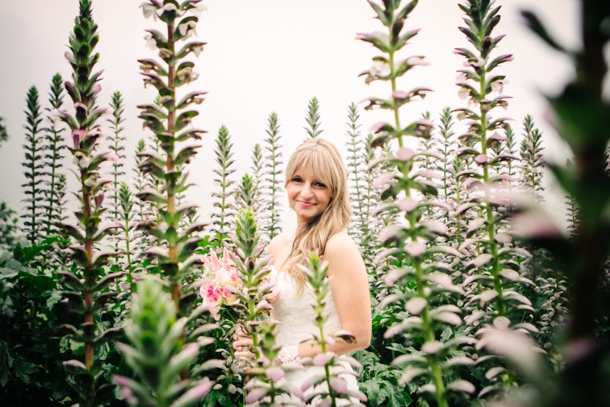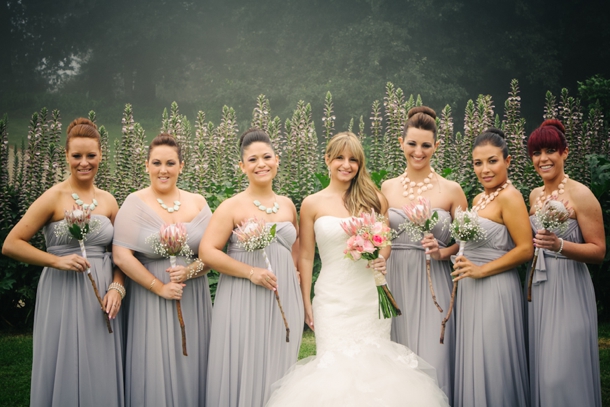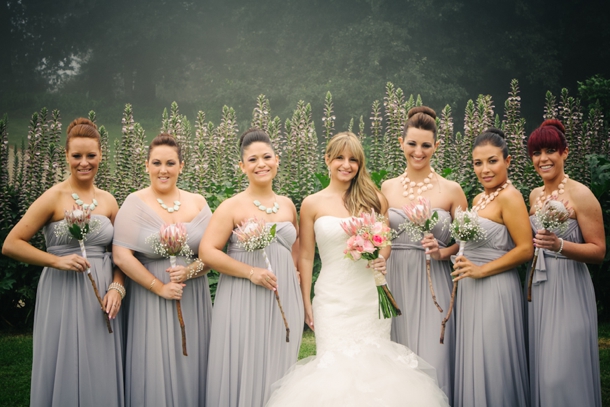 Love Story
Dave and I met through a mutual friend at a party. It was love at first sight for Dave but I only really noticed him a few weeks later on a group holiday to Mozambique. Our friends sneakily arranged for Dave and I to travel in the same car all the way to Ponta Do Ouro. It then took Dave three days (and quite a few rum and raspberries!) in Mozi before he made his move but after that we were pretty much inseperable!
The Proposal
While we were on holiday Umhlanga, Dave surprised me with high-tea at the Oyster Box. I had never been before and had been nagging him about going for quite some time. I was planning my attack on the carrot cake when Dave disappeared to 'the bathroom'. He was gone for quite some time but I don't think I noticed as I was in cupcake and macaroon heaven but Dave managed to divert my attention by appearing next to me on one knee as the waiter presented me with a tray of red velvet cupcakes with Dave's proposal written on them in icing. Unfortunately for Dave (who is a tad shy), close to where we were sitting was a huge table of girls who were beyond excited to have witnessed his proposal and afterwards excitedly crowded us with 'ahhhhs' and photos!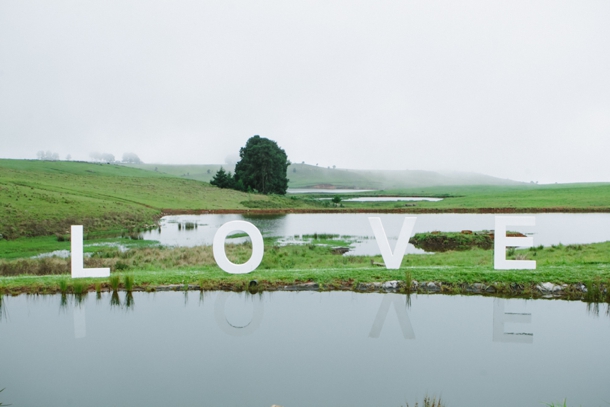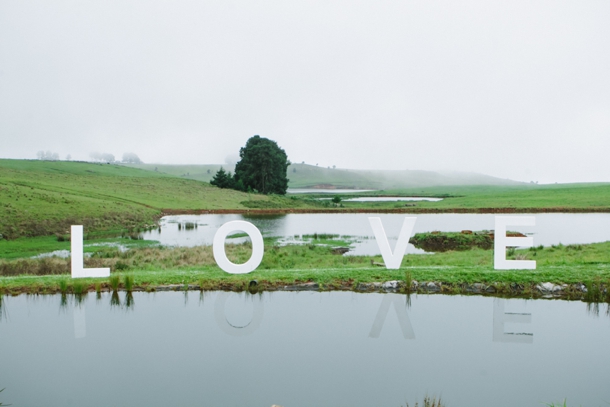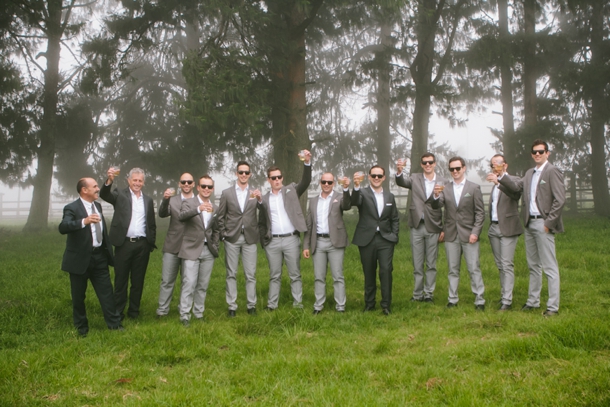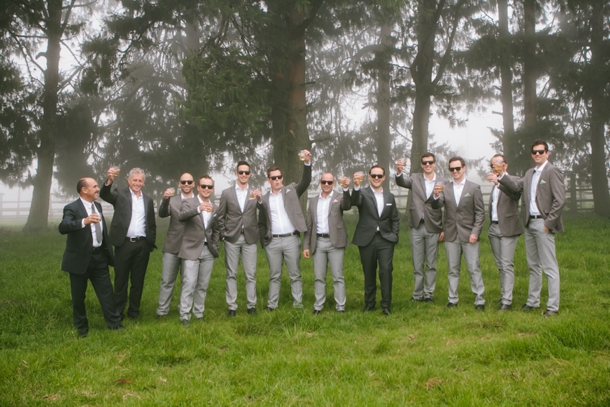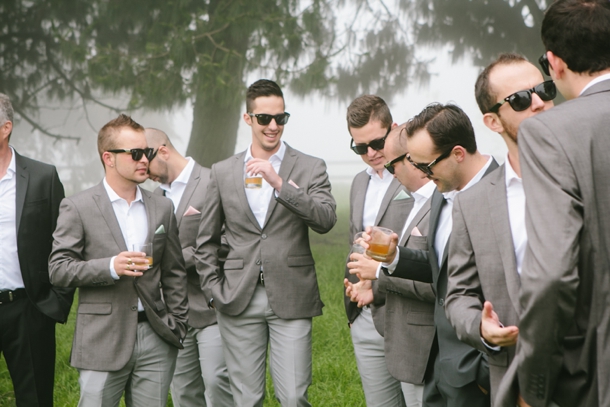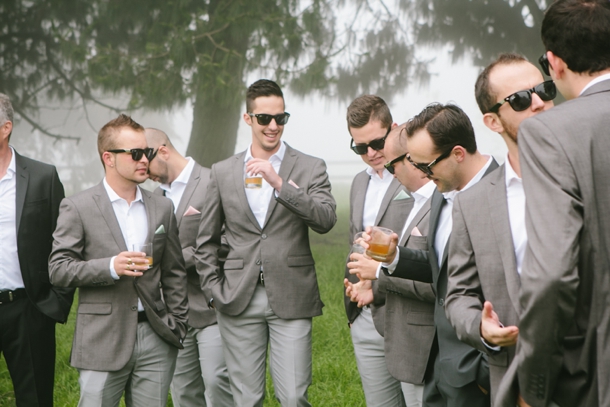 The Venue
I booked Netherwood before actually seeing the venue in real life which some might say is a major risk, but once I saw the pictures of the contemporary farm-style reception venue and glass chapel perched on top of a hill I was sold! When we finally did see the venue (two months after booking it and paying the deposit) we were totally blown away by its beauty. We loved everything about it from the antique-style copper basins in the bathroom, to the African Cliff Swallow chandelier at the entrance of the chapel.
Wedding Style
I would describe our theme as 'country chic', with bunches of flowers placed in handmade wooden crates surrounded by candles to add a bit of sparkle, as well as burlap and lace table runners and cutlery holders. Ester from Midlands Style Events was amazing – she and her husband hand made each of the wooden crates for our centrepieces, they whitewashed the pillar candlesticks that she had manufactured for our wedding and made the big letters for the words 'celebrate' and 'love' from scratch! We didn't have a specific colour palette but stuck to neutral colours complemented by soft shades of pink, green and lilac. I wanted to keep the centrepieces low so as not to block people's conversation and we didn't want any décor that was too fussy and would detract from the spectacular venue itself.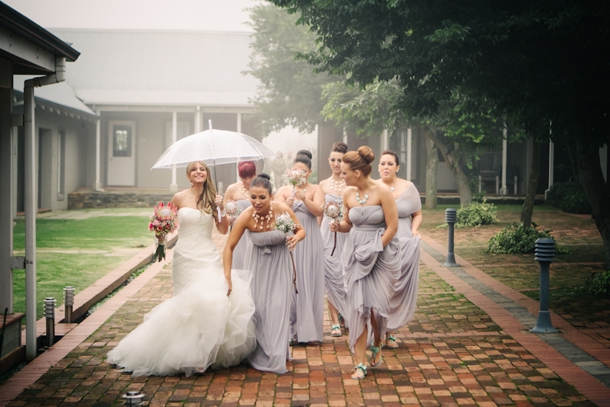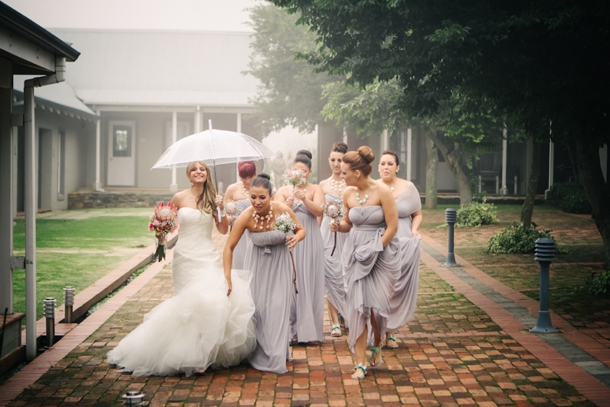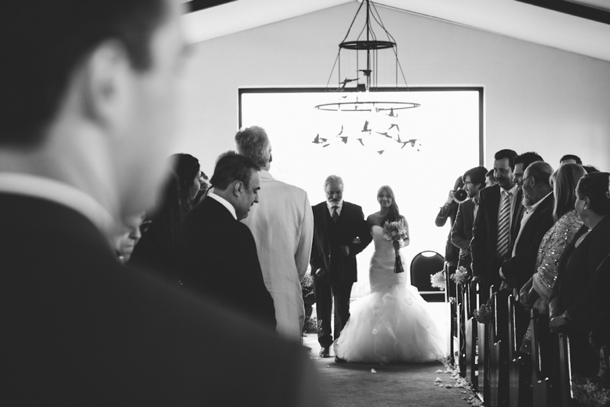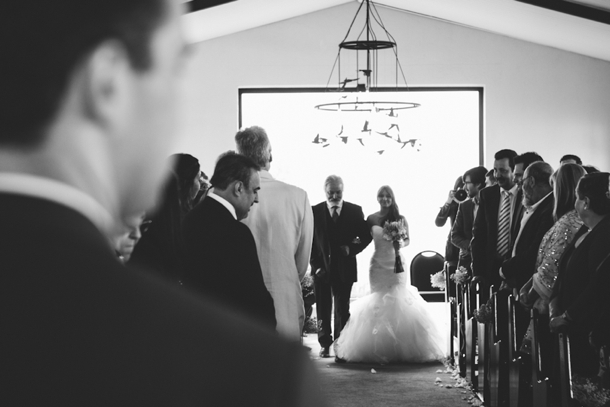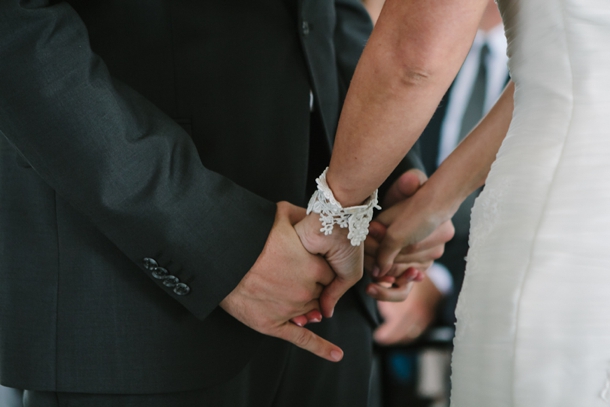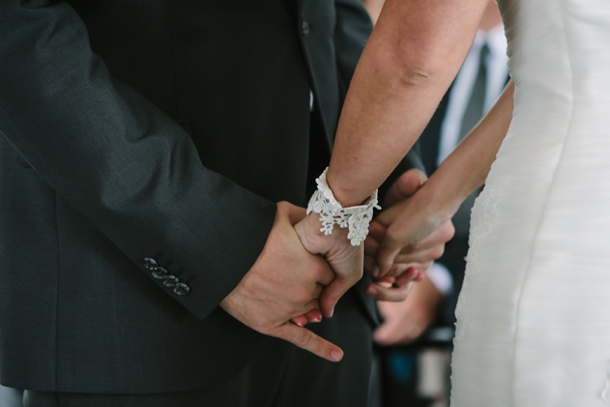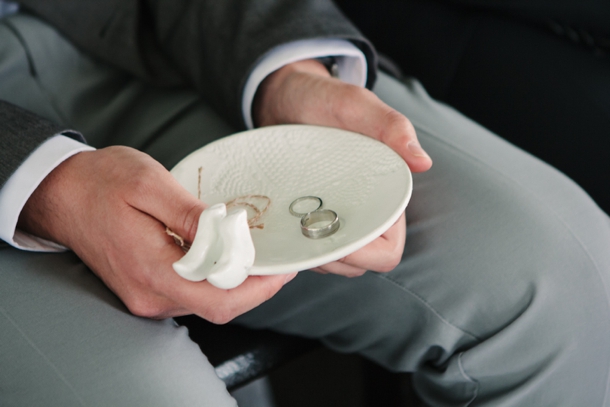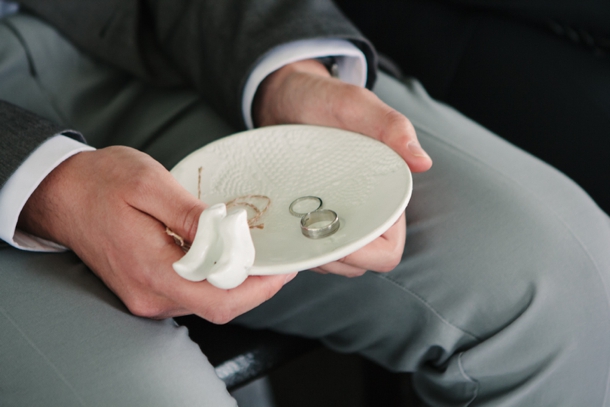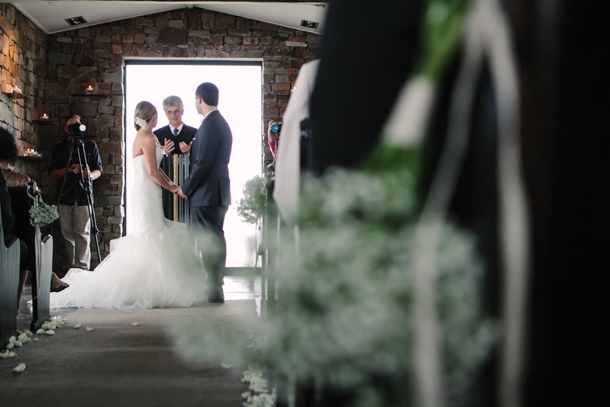 Wedding Details
During the year of planning our wedding, I lost both of my paternal grandparents. This was a very difficult time for my family and I really wanted to find a way to incorporate their memory into our special day. We decided to include pictures all of our grandparents, as well as our parents, in our wedding décor and hung pictures of them on their wedding days behind the main table. It took us almost a whole year to track down these photos (some of the grandparentals are over the age of 90, so you can imagine how fun it was trying to get them to remember where their wedding photos were!).
Another personal element we incorporated to our day was to use rum and raspberry instead of champagne for our first toast. As our love story began in Mozambique, we thought it fitting to toast with this infamous Mozambican mixture. Dave and his friends welcomed the excuse for a boy's weekend to Mozambique and returned with 20 bottles of authentic Tipo Tinto (Mozambican rum).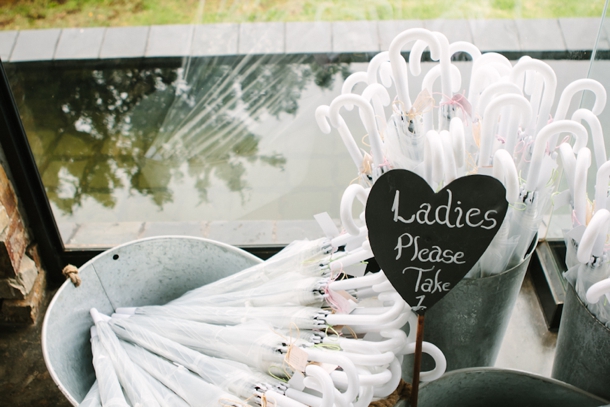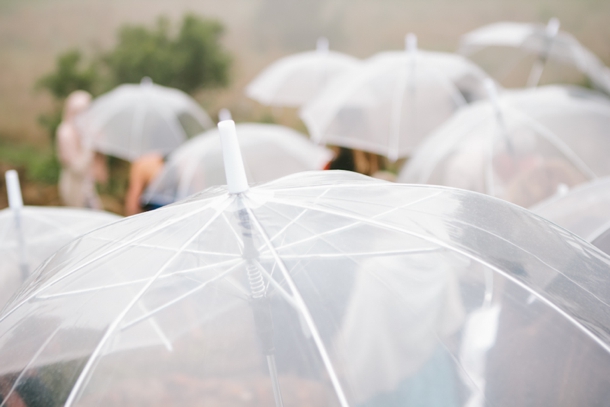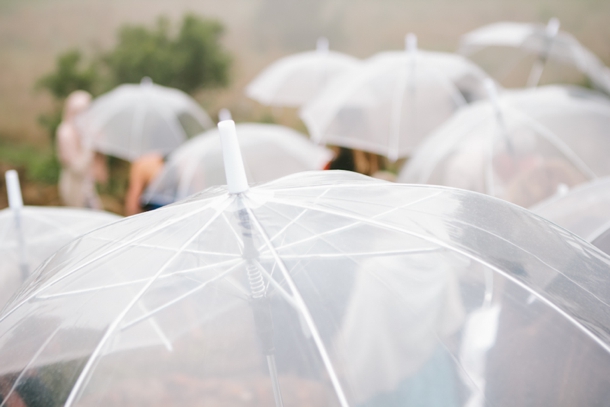 DIY & Budget Elements
My maid of honour is a real genius when it comes to DIY so I was lucky enough to have her make the hankies for the groomsmen's suits as well as the lace cuff that I wore around my wrist. We found a piece of lace at a fabric store for R25 and with some buttons and a needle and thread it became a beautiful bracelet. She also hand-made a ring bowl for us out of clay.
We found the most adorable mint green jelly flats for the bridesmaids' shoes at Mr Price – these worked out great as the girls were comfortable to dance the night away and they didn't tower over my petite (read short) self! For our wedding favours we decided to get clear umbrellas for all of the ladies, we picked these up at Asia Mall and they were really inexpensive, looked great in the photos and came in handy on the day!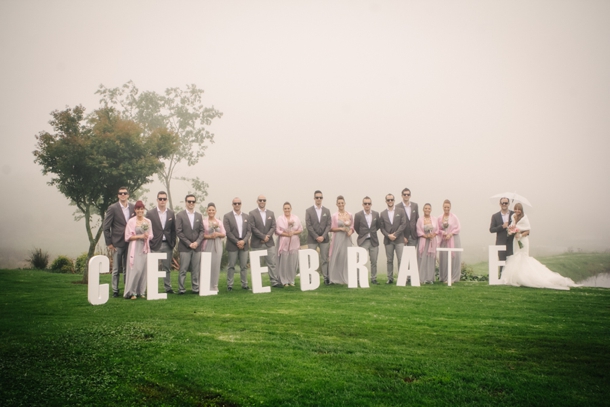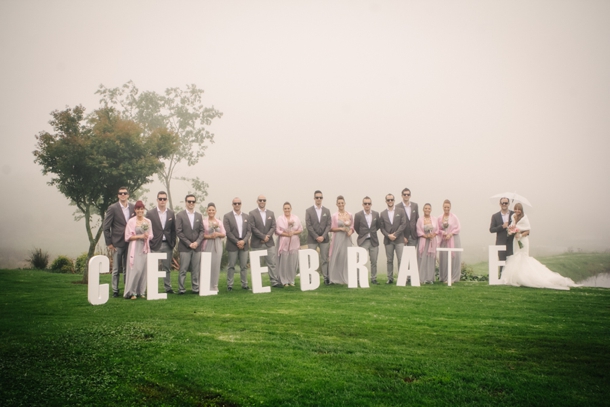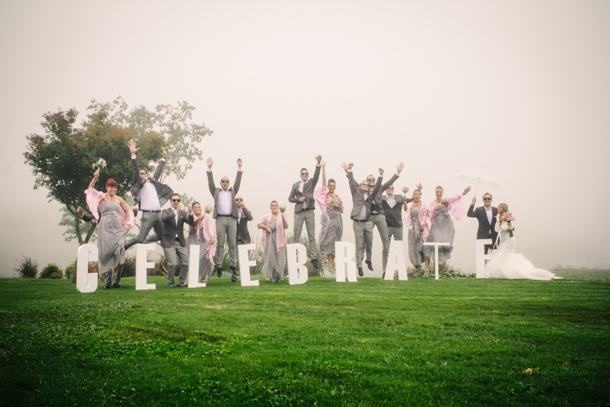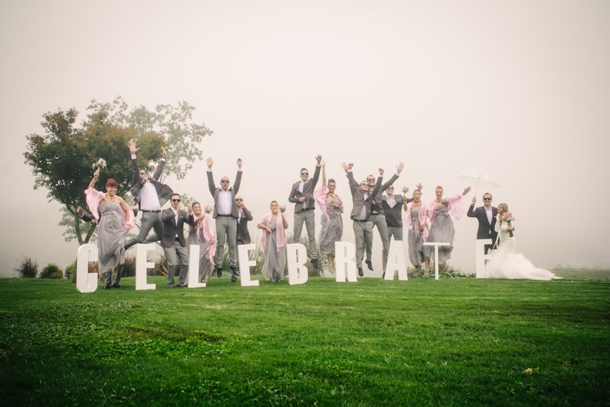 The Flowers
We used lots of hydrangeas, eucalyptus leaves and other flowers in soft colours to compliment the proteas in our flower arrangements. I didn't want anything too structured or fussy as I wanted a fresh country feel.
The Dress
I wore a dress called Fairyland by Enzoani. I went to a few dress shops to try on dresses but kept going back to Fairyland. I love the simplicity of the dress and how flattering it was for my body. The lace appliques on the romantic layers of tulle sealed the deal for me as I loved the overall fairytale effect of the dress.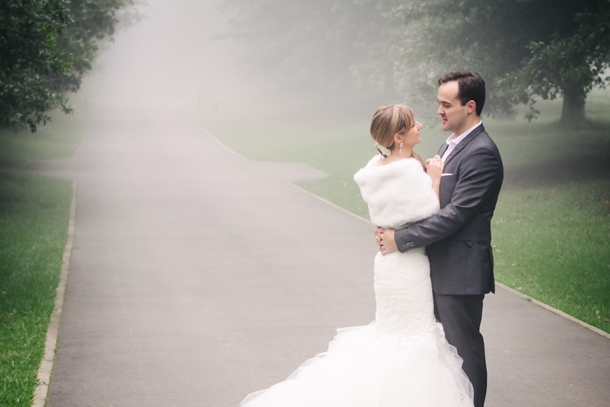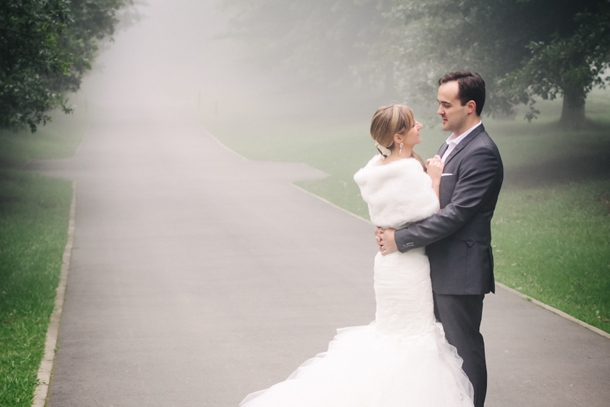 Memorable Moment
Once the dance floor officially opened our DJ played a series of Greek, Portuguese and Jewish music (something from each of our families' cultures) to get the festivities going – this included Dave and I being lifted up on chairs and lighting whisky on the dance floor! Everyone got into the spirit of things and it was such an awesome way to see all of our families and friends coming together!
Proudly South African Details
Because we incorporated so many elements from our different family heritages in our day (I am half Jewish and half Greek and Dave is Portuguese), I also wanted an element to represent our primary heritage – being South African! This is why I had a protea flower as my bouquet and also incorporated them in our other flower arrangements.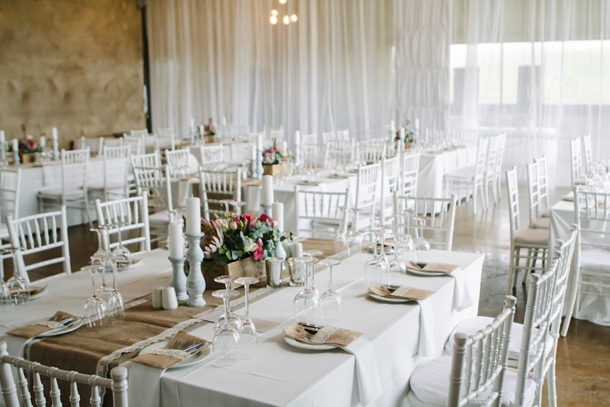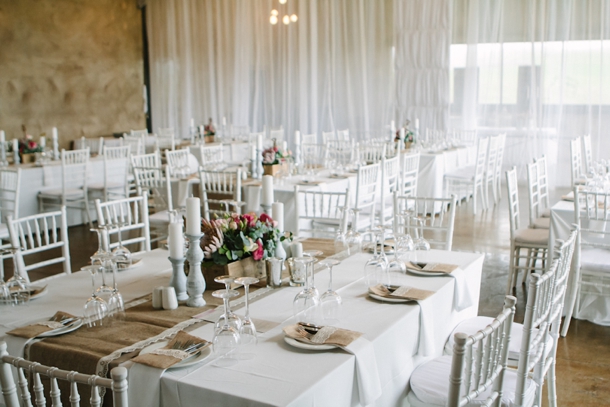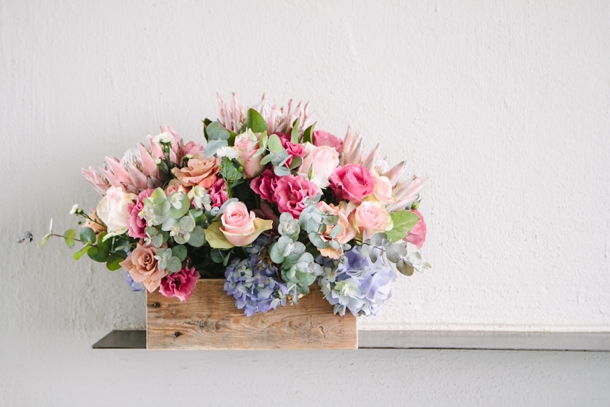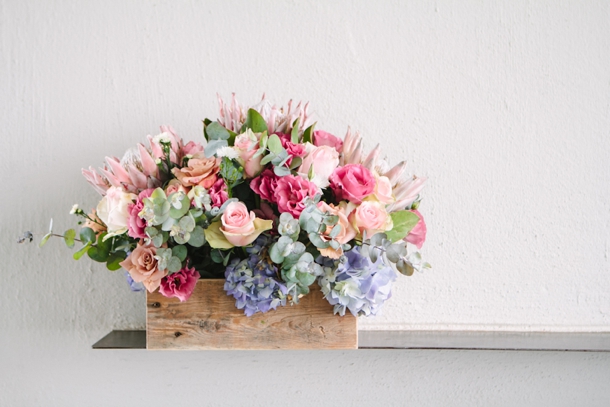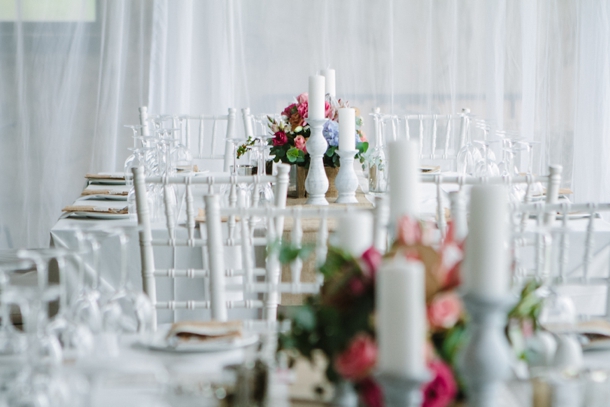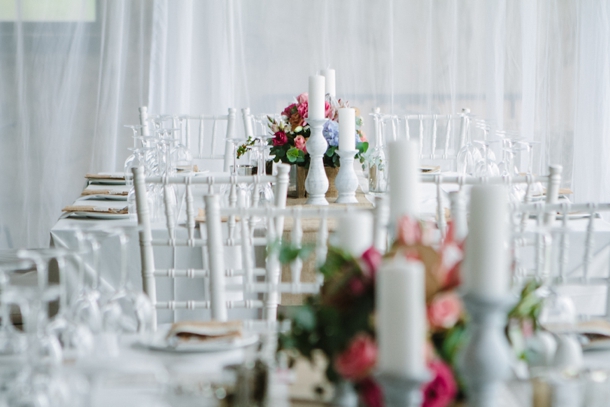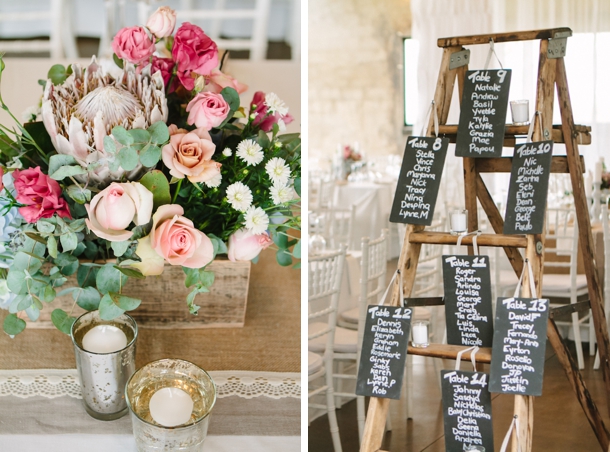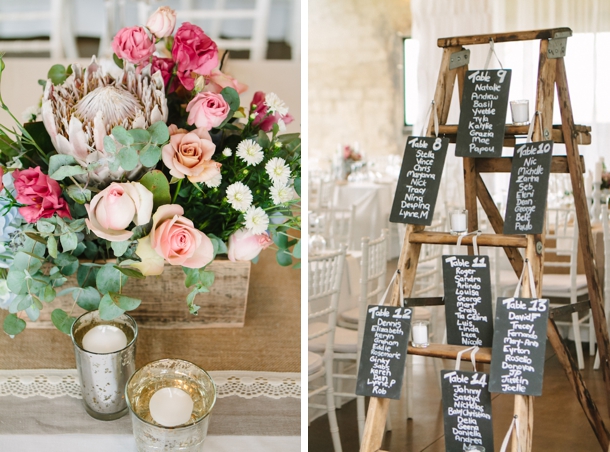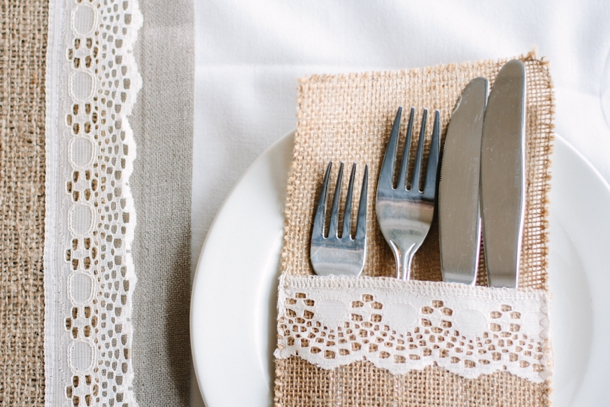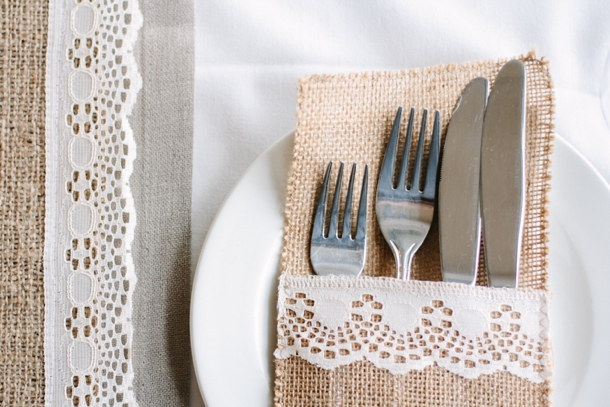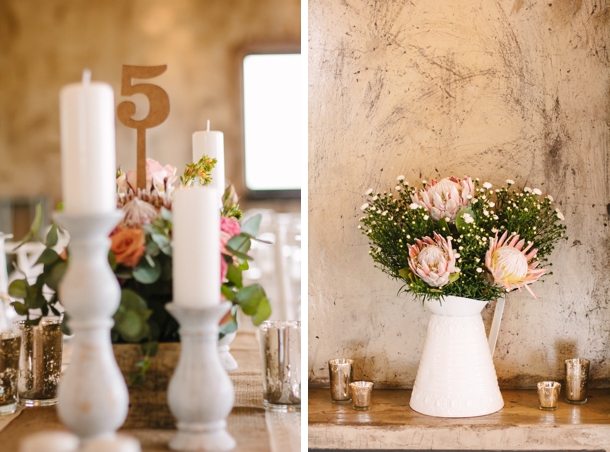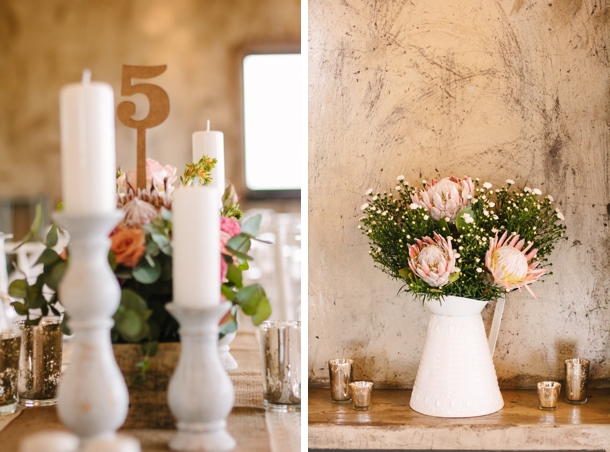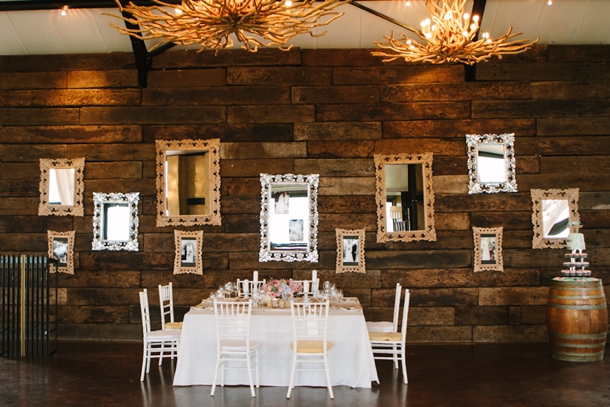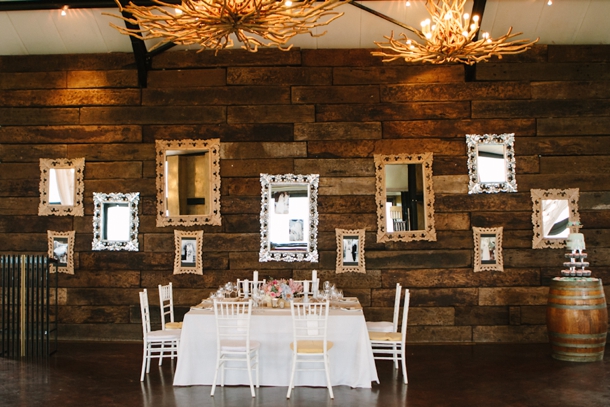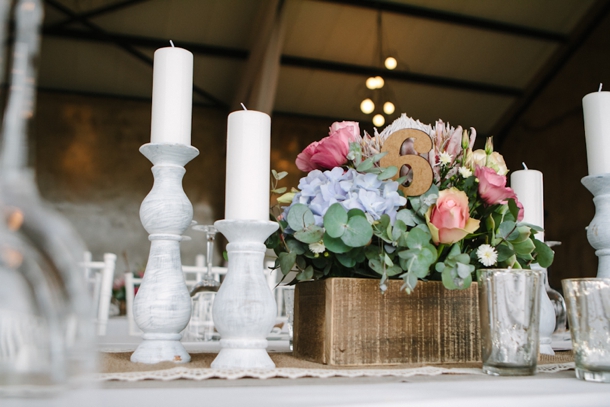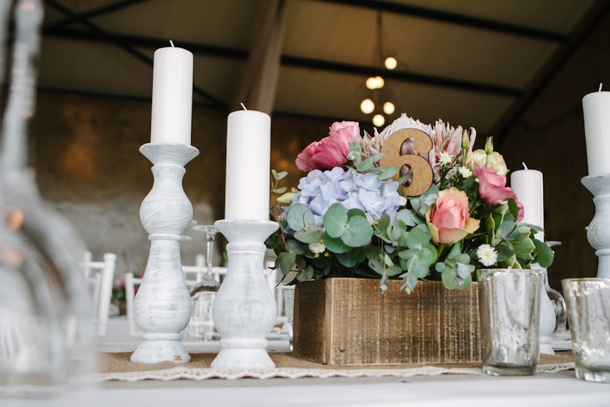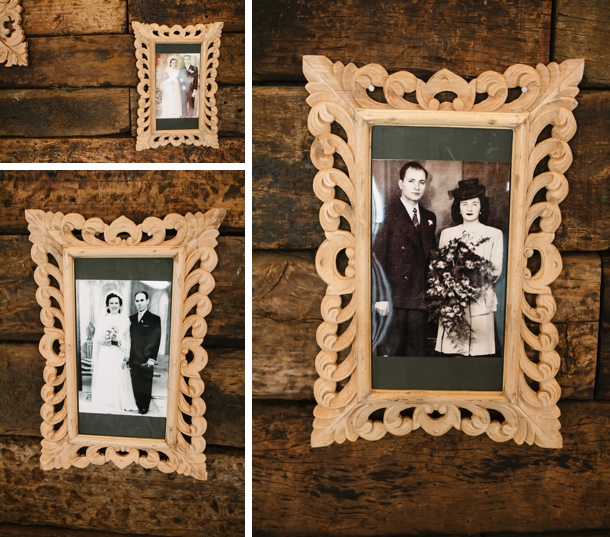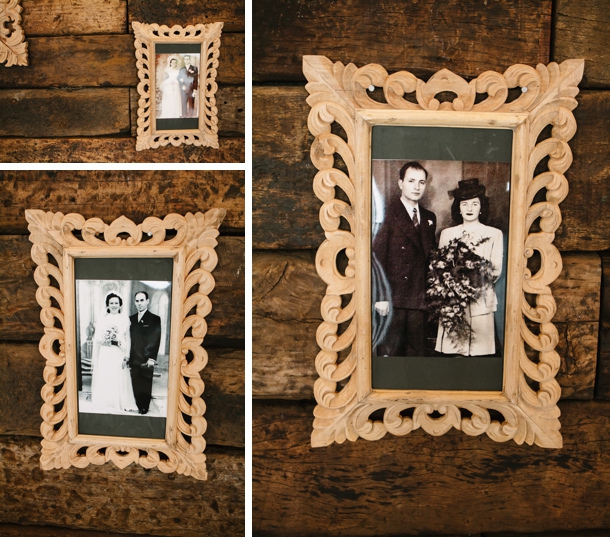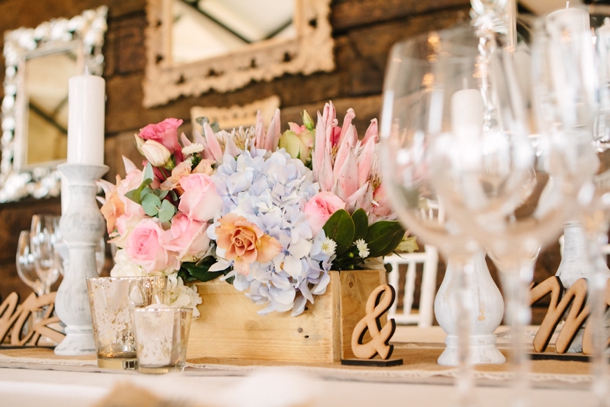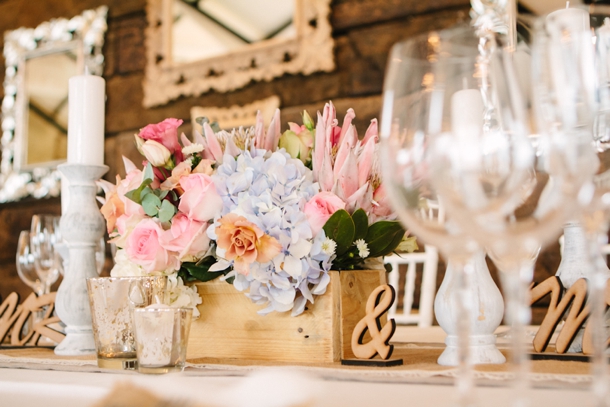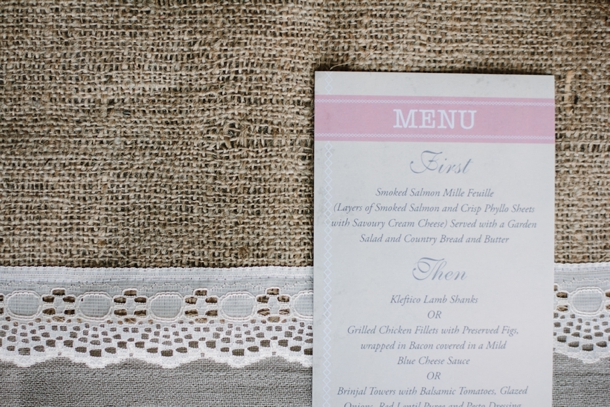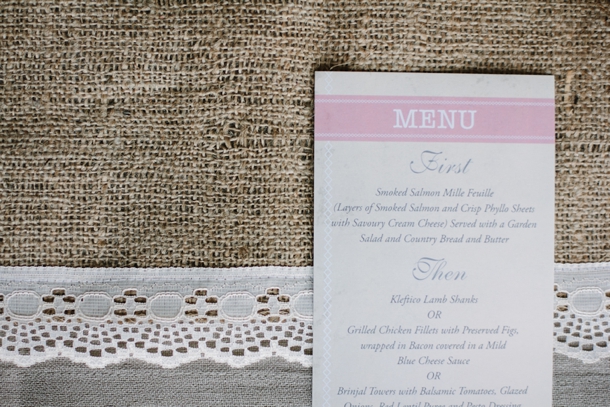 The Honeymoon
We spent two days in Hong Kong followed by twelve days in Thailand. It was an incredible experience exploring the buzzing streets of Hong Kong and we even went up to the top of the International Commerce Centre (one of the top ten highest buildings in the world!). In Thailand we spent time in Krabi, Phi Phi and Phuket and we spent our time visiting beautiful beaches (including Maya Bay, where the movie "The Beach" was filmed), stuffing our faces with fragrant curries and other Thai dishes and exploring the street markets for bargains.
Advice for Future Brides & Grooms
It is yours and your future husband's day so it really should be a reflection of the two of you. When it came to making all of the decisions for our day, Dave and I made an effort to do things our way, deciding on each aspect together as a team without getting too clouded by other people's thoughts. This worked well as we were excited about each element that we planned and the end result was personal and special to us.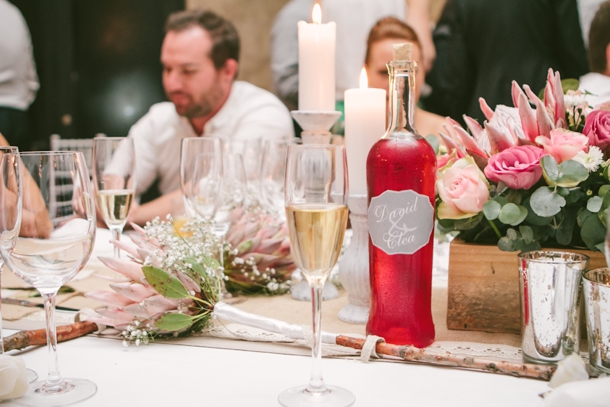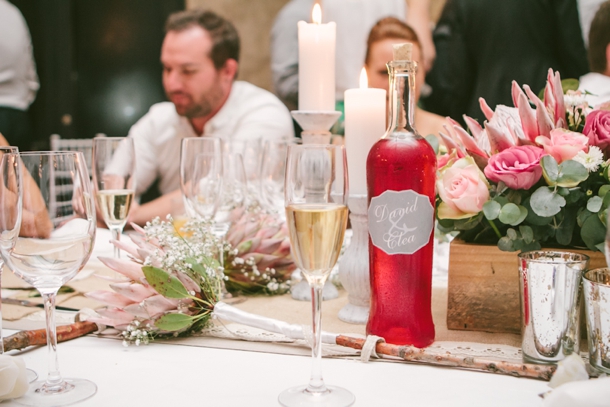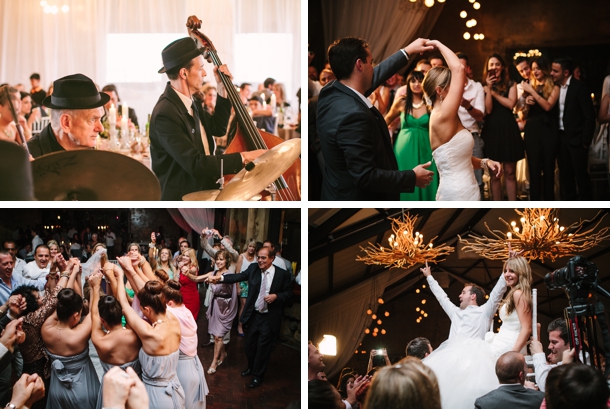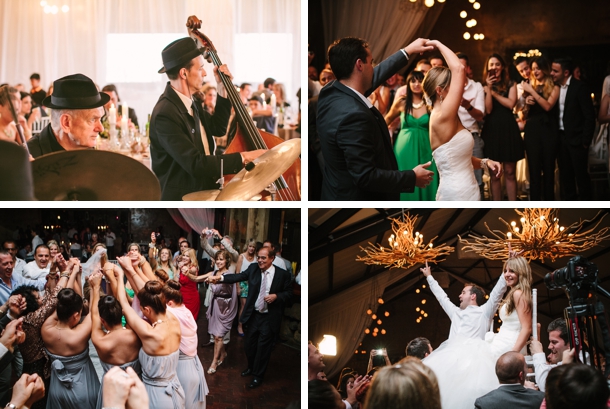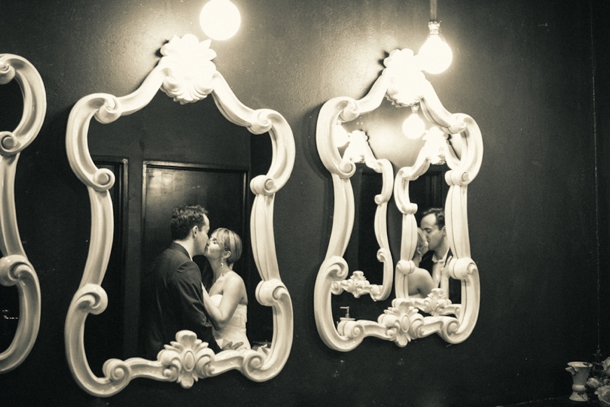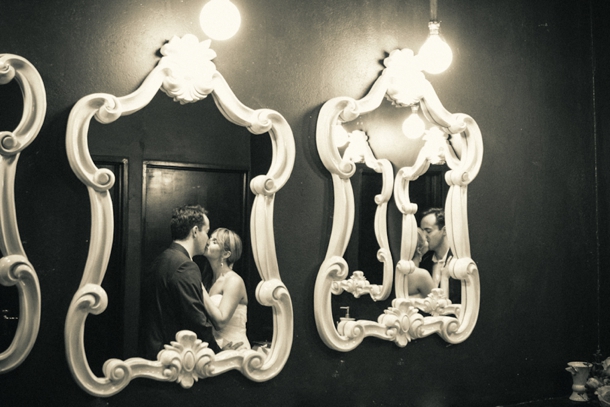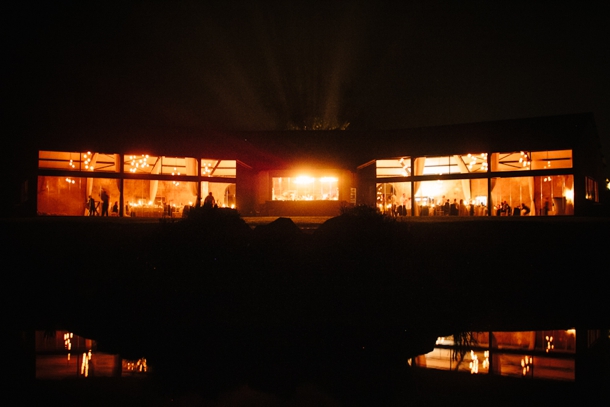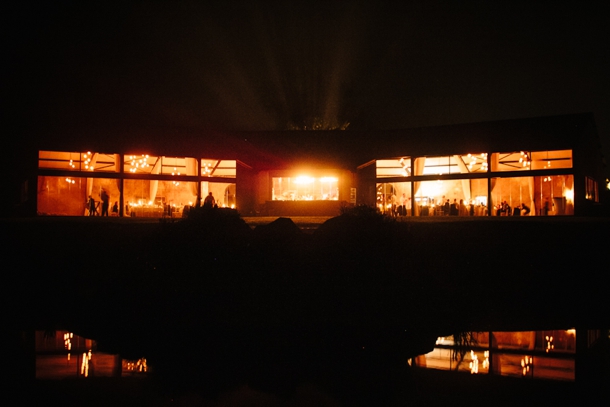 You can see more from this wedding on the Knot Just Pics blog.
SERVICE PROVIDERS
Venue: Netherwood Farm | Catering: CHC Catering | Photography: Knot Just Pics | Co-ordinator: Carolyn Mcneil from Adore Weddings and Events | Videographer: Lauren Oliver from Oliver's Twist Productions | Cake: Belinda Wichmann | Flowers & décor: Ester from Midlands Style Events | Stationery: Groom's uncle | Bride's dress: Vonve Bridal | Bride's accessories: Forever New and Fiona's Fabric Store | Hair & makeup: Maid of honour and groom's aunt | Bridesmaids' dresses: Salvation | Groom's attire: Tiger of Sweden | DJ: DJ Mickey Pereira's and Beat Route | Photobooth: Retro Photobooth
SBB ♥ Enzoani, a featured member of our Directory