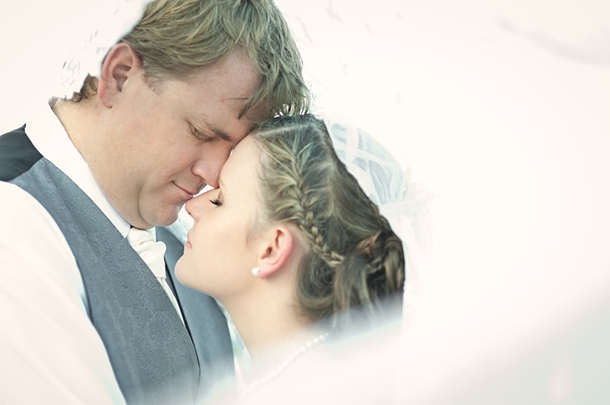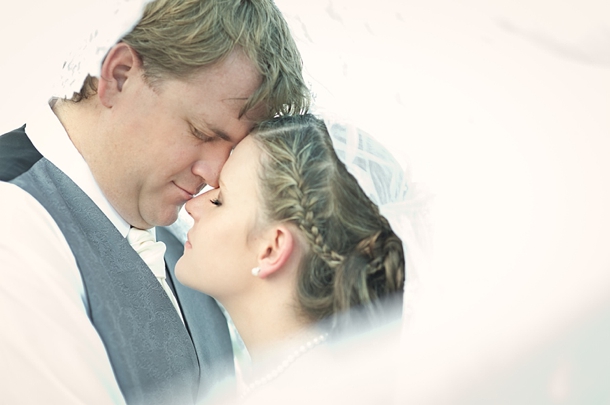 Gather round children, and let me tell you one of my favourite love stories. Once upon a time, I had a friend called Sven, who was one of the loveliest chaps I knew. Clever and kind, best man and godfather many times over, he was one of those people whose friends are always all 'how is he still single?'. But he was. And he didn't want to be. He thought it was past due that he met the love of his life, but Destiny was taking her sweet time. One day, when I was home in Durban on holiday, I went out on a Midlands Meander with him, and Sven told me as we drove how he'd just about given up on finding love. He wasn't unhappy – he has a great business, and he'd got into rowing in a big way – but he'd decided the the marriage thing just wasn't going to happen. He was throwing in the towel. That very afternoon, we headed back to Durban to watch the Oxford/Cambridge boat race at Sven's rowing club. And there, in the row in front of us (although neither of us knew it yet), was the girl he would marry, the equally lovely Louise. Which just goes to show. Timing is everything ;) The end of that story (and the start of a new one) was a beautiful brunch wedding at Nicolson's in the Midlands, which I happened to be at, so I can tell you first hand that it was fabulous. Faye of Poetry Weddings did an awesome job pulling together all the gorgeous country-style decor, and CC Rossler took these breathtaking pictures. (I didn't do anything, just sipped rosé and sighed over how much I loved the protea arrangements). Having a brunch wedding was such a lovely alternative – it felt very civilised, the food was amazing, and while the wedding party had their photos taken we all enjoyed a perfect Midlands afternoon. There was even a rainbow – now there's a fairytale ending if ever I saw one!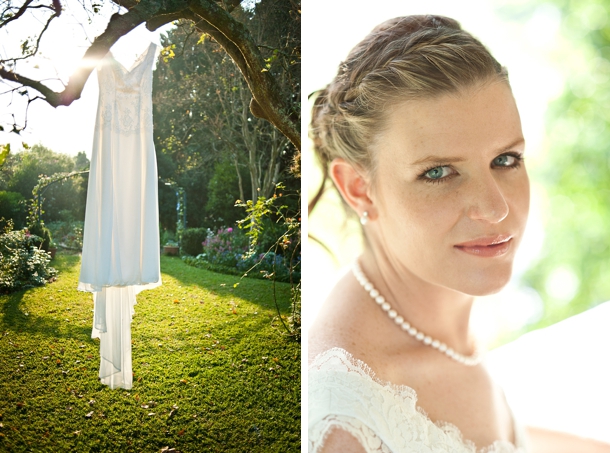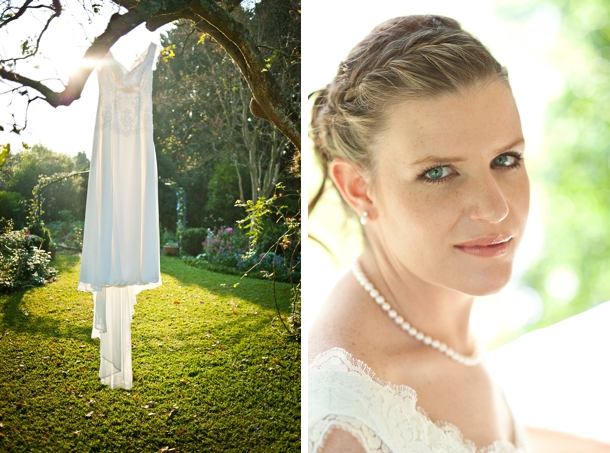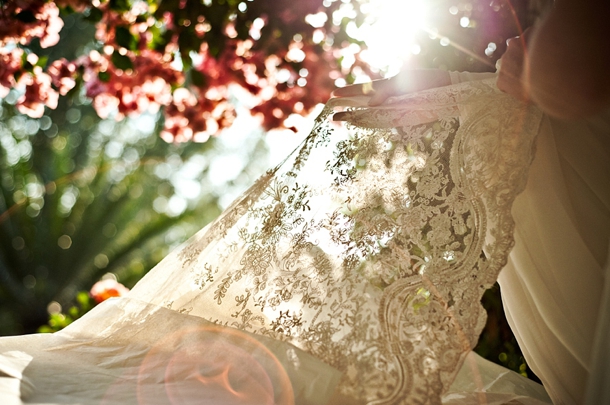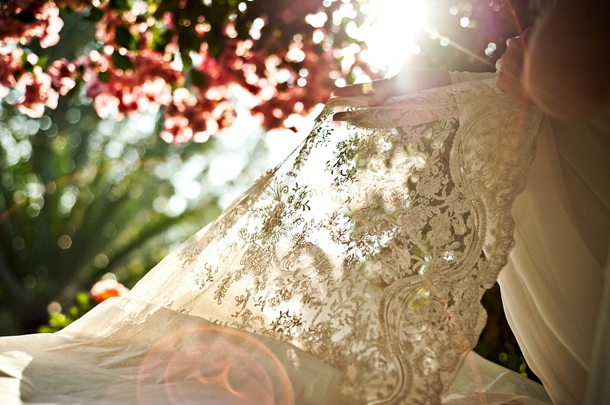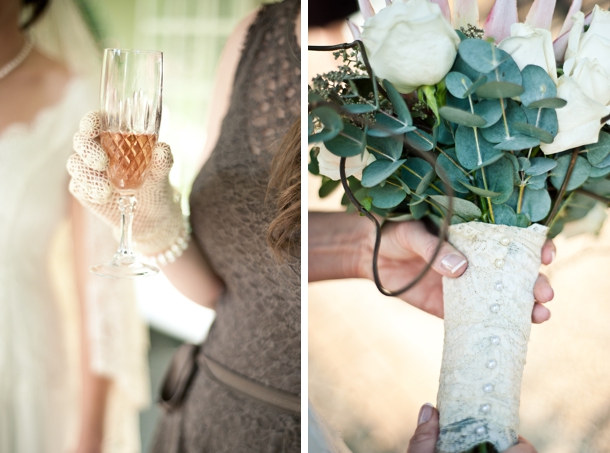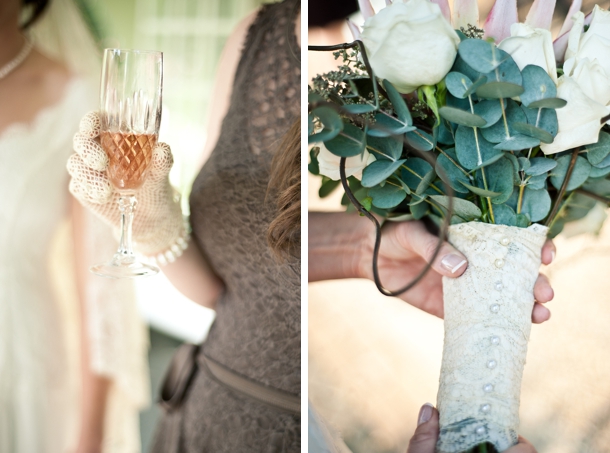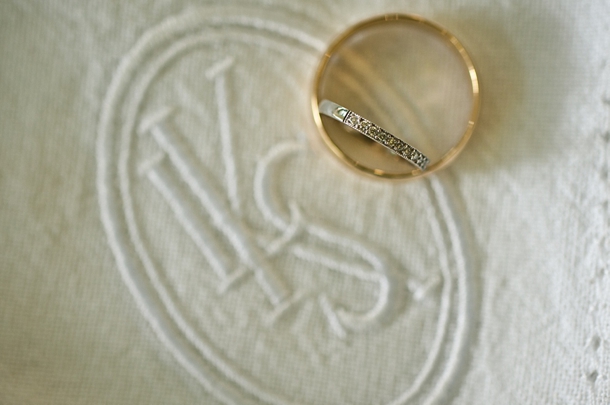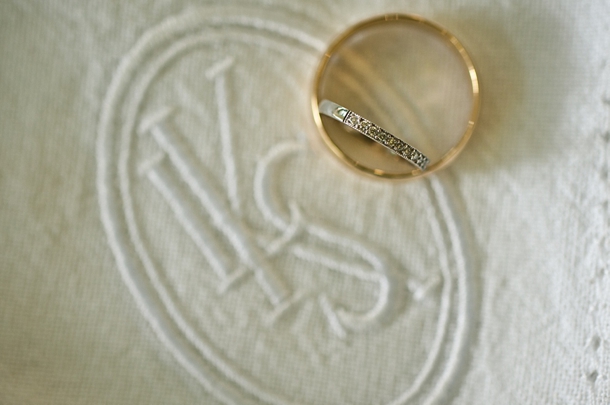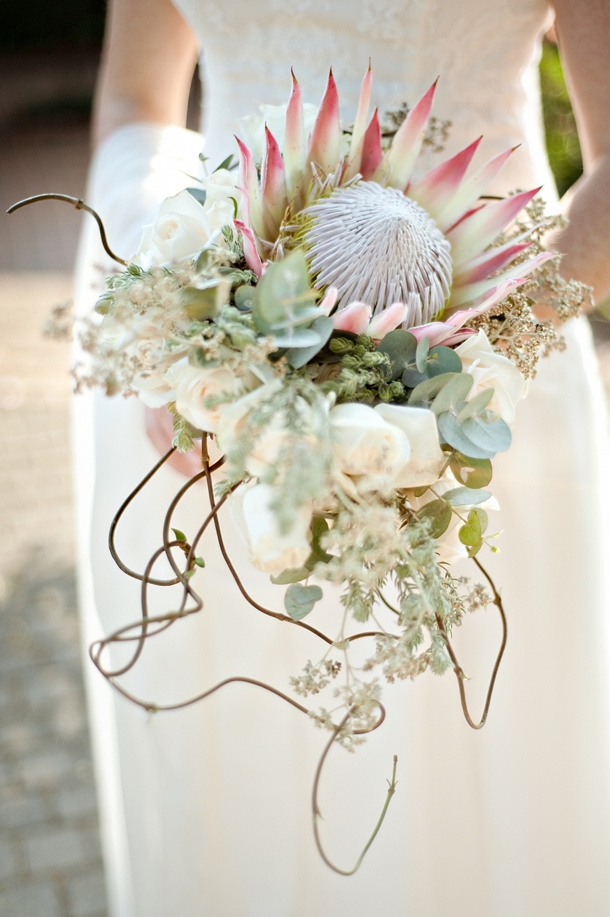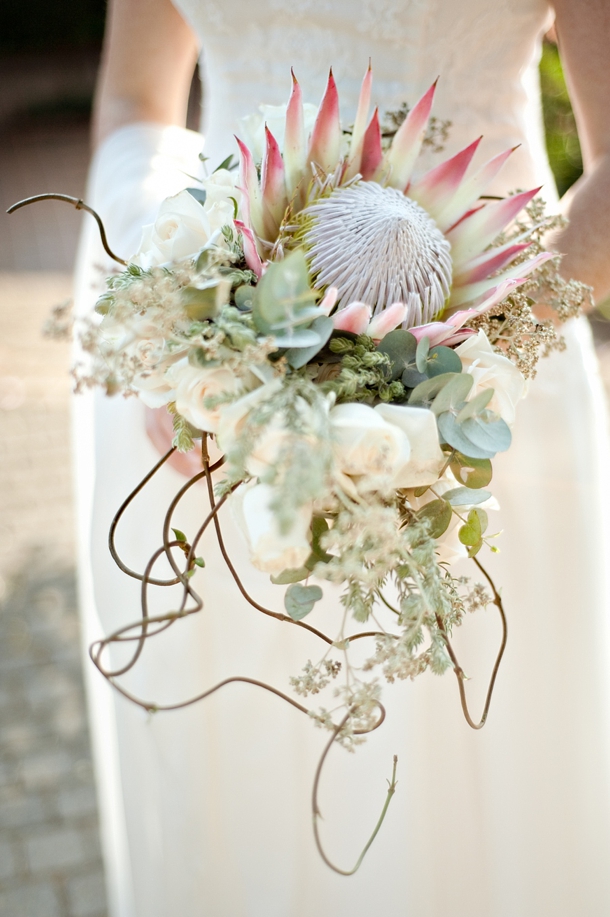 Louise sent over her version of the Big Day:
Sven and I met at Durban Rowing Club. Apparently he had been "observing" me in my tight Lycra trisuit for months before he picked up the courage to give me a call. He hardly said a word on our first date, but luckily I gave him a second chance and things went well from there…
We were on holiday in Europe to row in the Voga Longa – a 30 something year old race held in Venice in July every year. The race is a protest against the motorization of Venice, and is open to any boat propelled by people – traditional rowing boats, dragon boats, gondolas, canoes, kayaks, stand-up paddle boards and even a guy on a bicycle with pontoons and paddles for wheels! The night before we were to race, Sven took me to a restaurant in a small square in Venice, just off the Grand Canal that, we had been told, was my grandfather's favorite. There we were chatting and I was going on about his birthday party I wanted to plan. He vanished for a few seconds and when he came back said he didn't want a birthday party, he wanted an engagement party and pulled the most amazing ring out of his top pocket. Well, I was happy with that! :) The ring fitted perfectly and he had secretly carried it around the UK and Europe for almost two weeks before proposing at the end of the trip.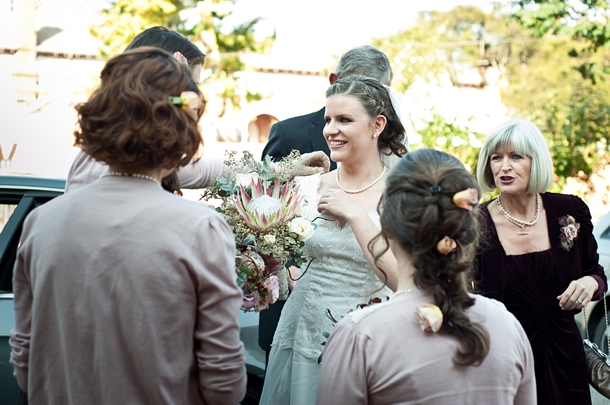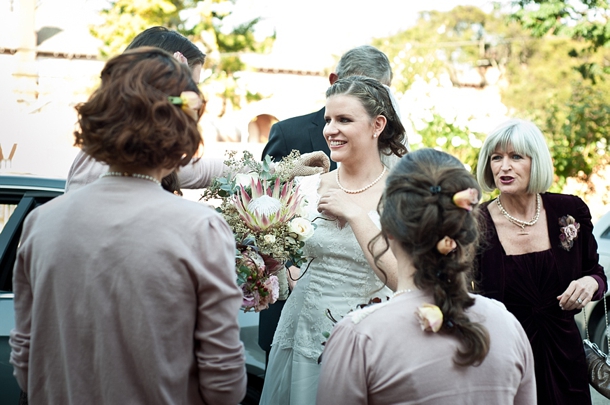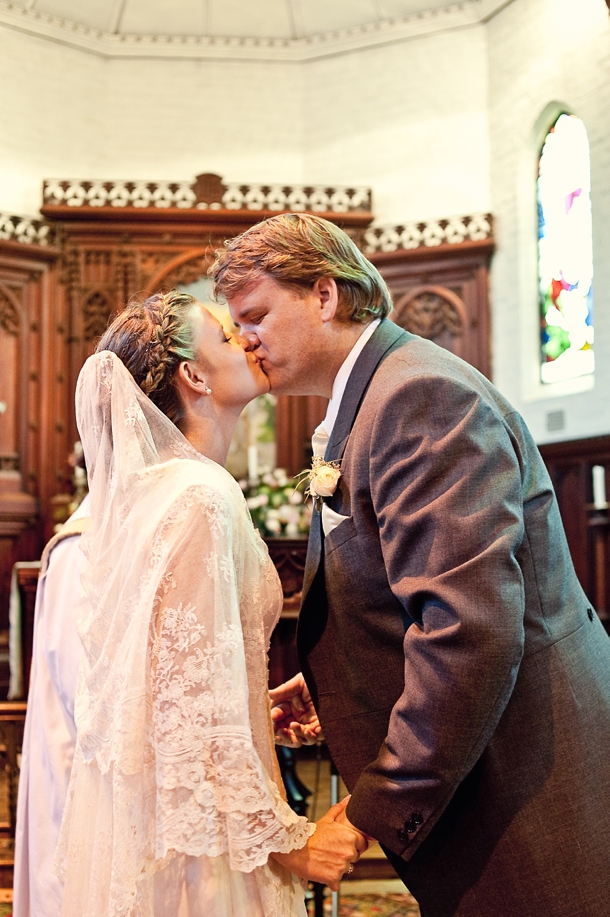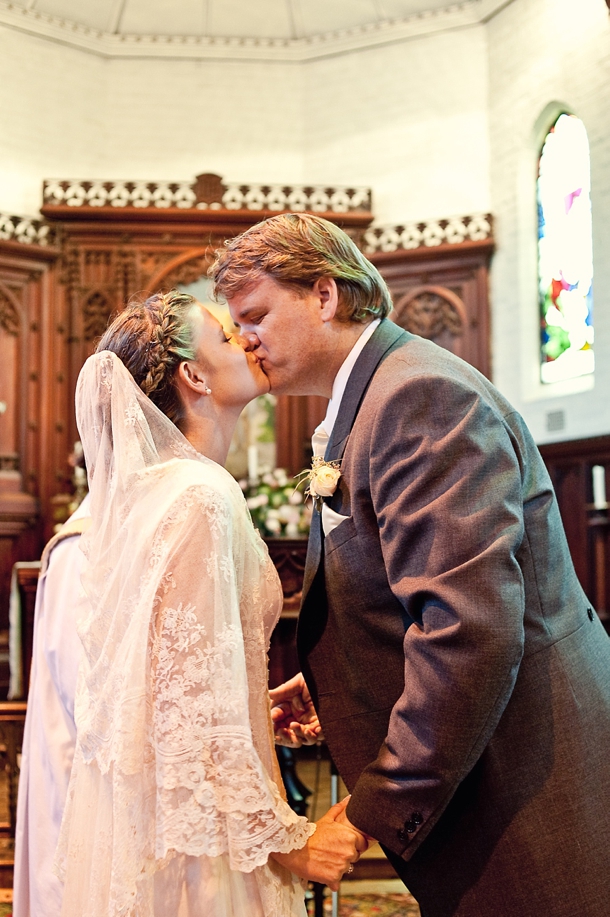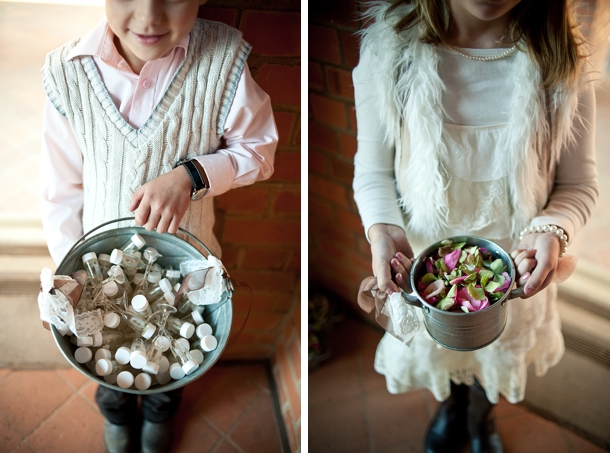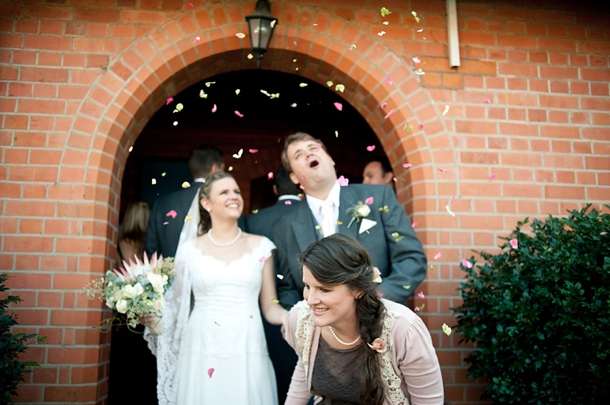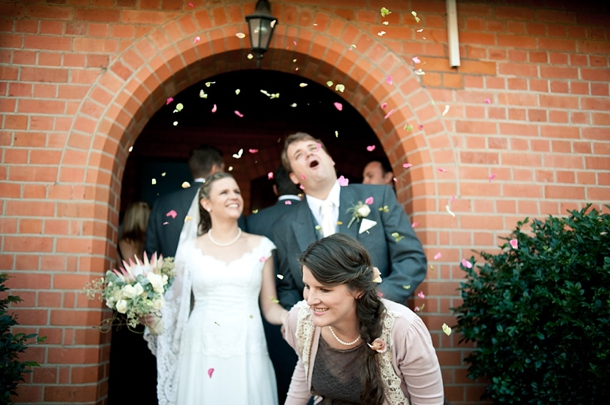 Sven and I had decided we wanted a brunch wedding in May, so that became the central feature for us. My worst wedding nightmare was soggy scrambled egg in a catering-style Bain Marie so the food was really important. We didn't want people to feel we had gone for the cheap option with brunch. At the same time, I had decided on the church when I was still a little girl. I wanted to get married at the Church if the Ascension in Hilton – my mum had been christened there, my parents got married there, my grandparents' funerals had been there and my Dad's ashes were scattered in the garden there. As the Americans say, it was a no-brainer. Sven was happy with this so we needed a venue that would serve a phenomenal brunch for 120 people within a half hour from the centre of Hilton village. We had been to Nicolson's Country Cafe for supper once or twice before and the food was fantastic every time; furthermore, it is built on the estate that used to be a wattle farm on which my grandmother grew up. However, they'd never hosted a wedding before and the restaurant caters for a lot less than 120 people usually. Luckily, with the brunch/country table concept we wanted, owner/chef Jonty Nicolson decided he was happy to give it a go.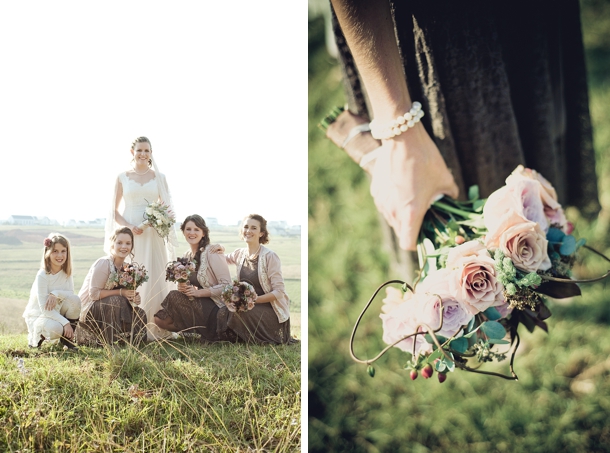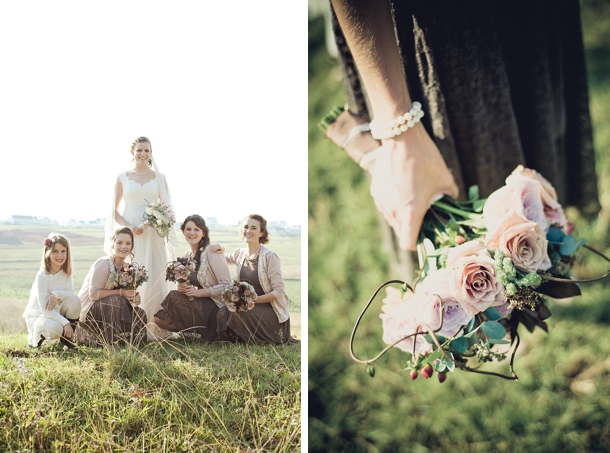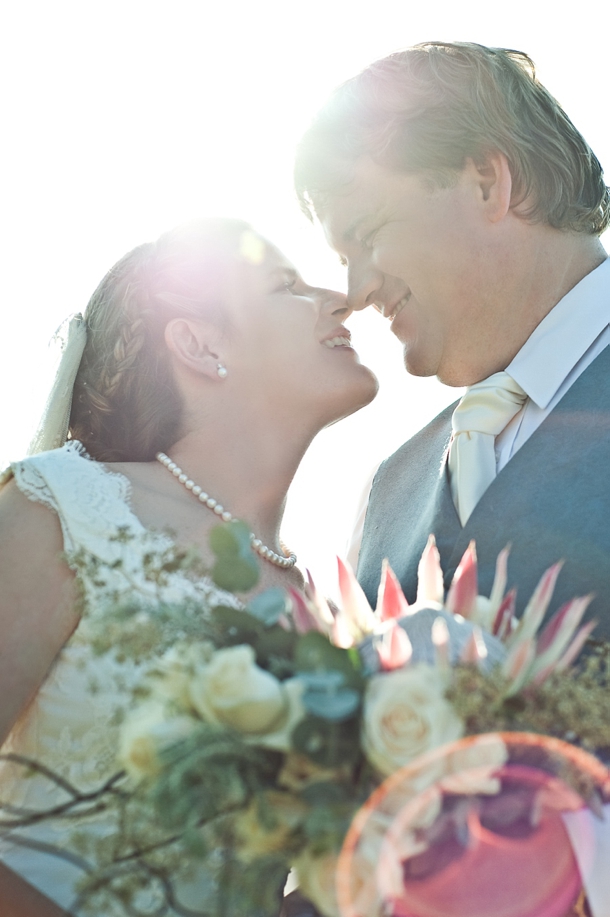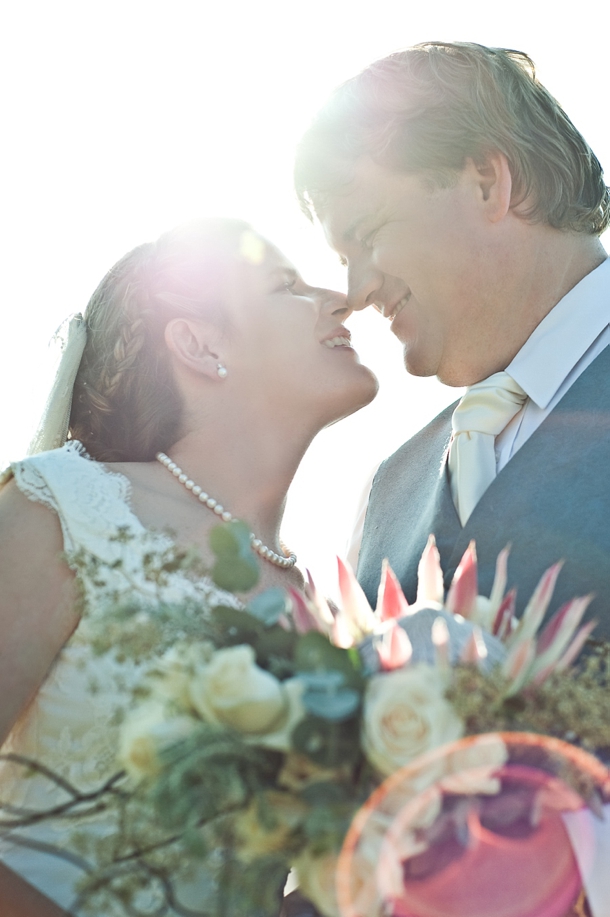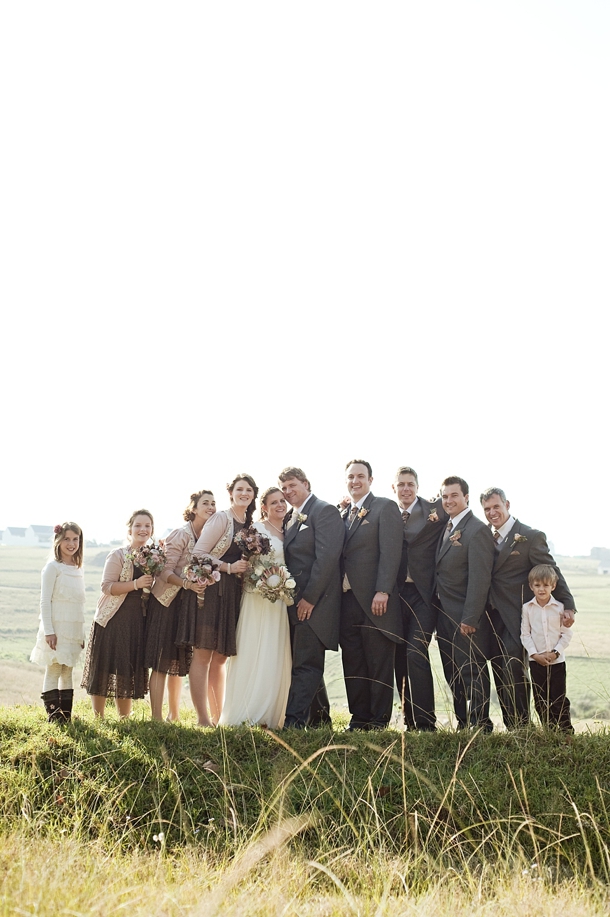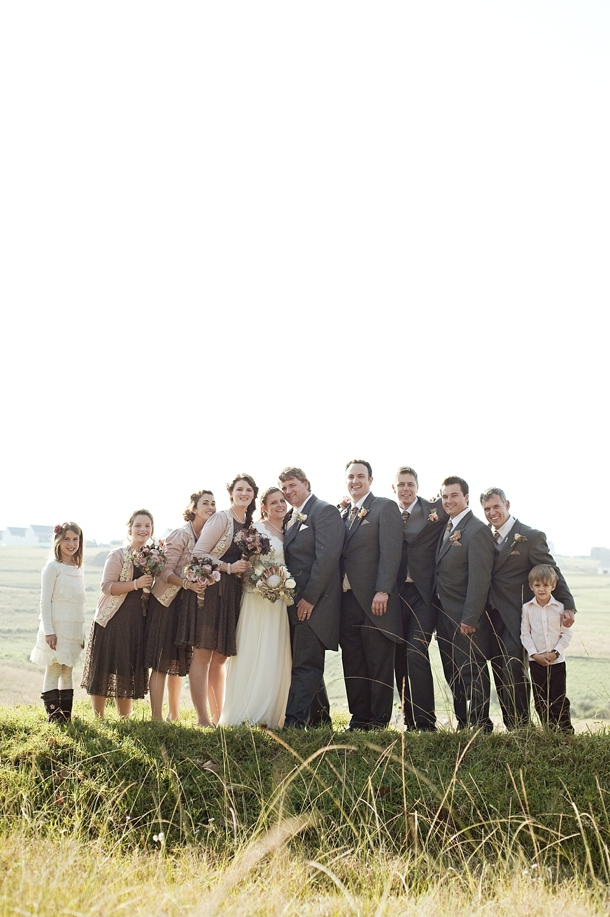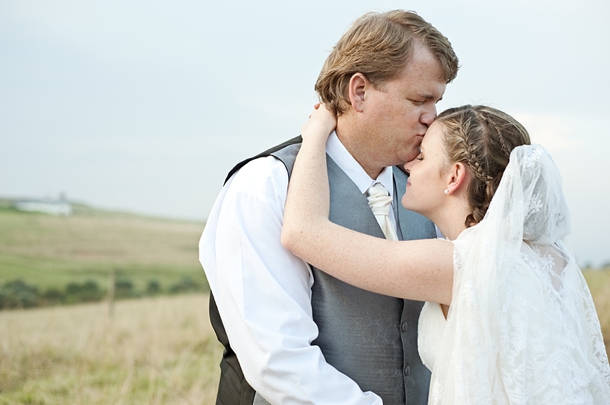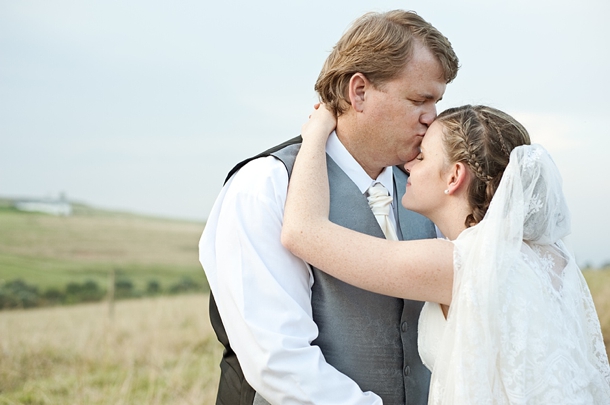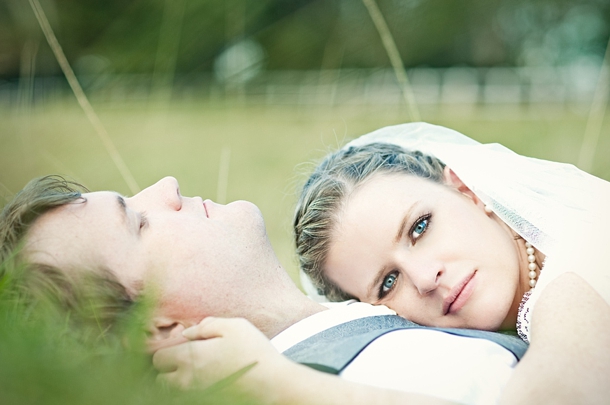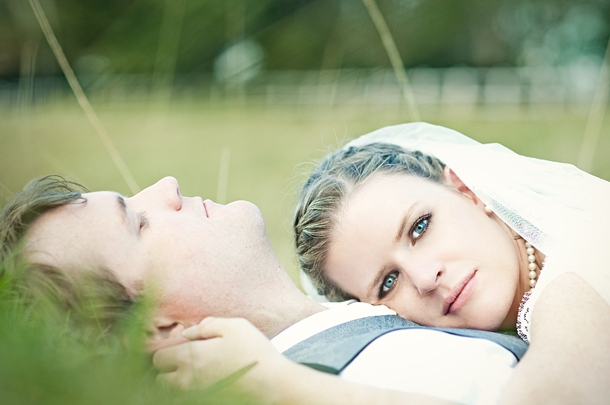 The style and feel of the venue and the look I wanted complemented perfectly – muted country colors and sophisticated but English-rustic charm – think champagne, proteas, Chantilly lace and Nguni cattle, all in soft, warm browns, pinks and creams. Gaby helped by putting together a mood board (the bouquet design came directly from there) and there was much inspiration from the Southbound bride blog [yay! thanks Louise! – G]. I loved the classical timelessness of the decor, without it being the slightest bit dowdy or boring and with the odd splash of something different, like the proteas amidst the English and French lace. Another lovely aspect of the flowers was that the lady who did them for us was a friend of my gran's who had actually helped with the flowers at my Mum and Dad's wedding! We especially arranged the flowers on the table in miniature metal buckets so that guests could take them home with them.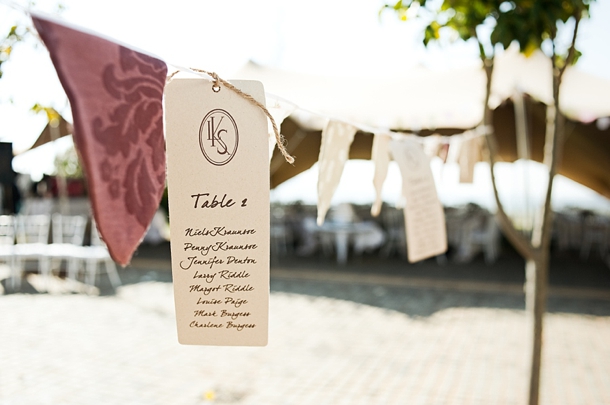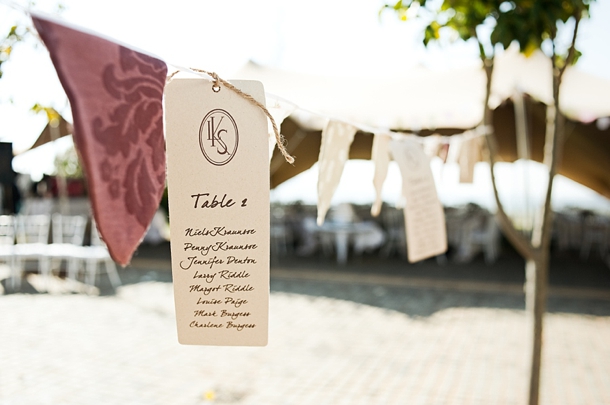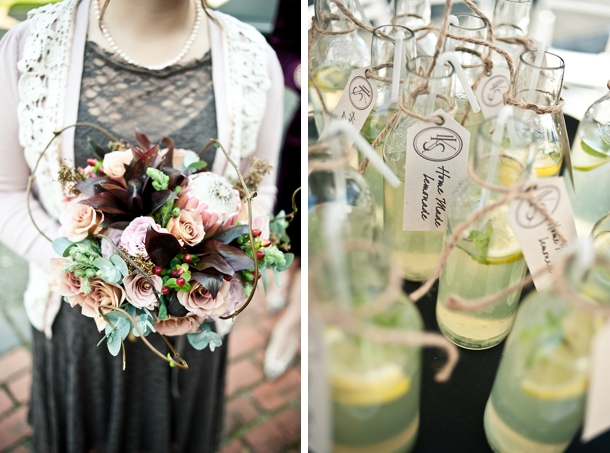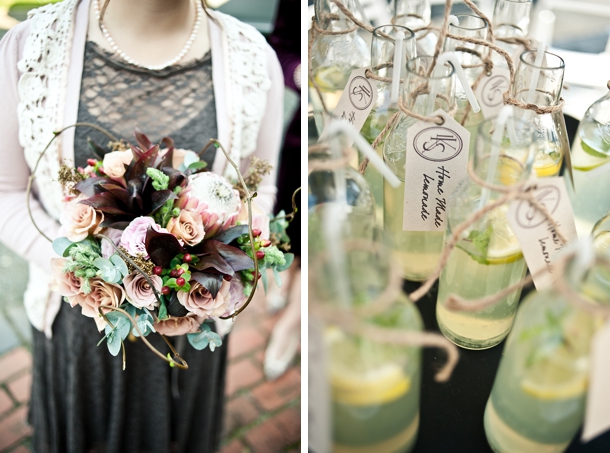 I had decided early on that I wanted a monogram for our wedding our initials: L, S and K. My aunt and I created a hand-drawn draft version, which I gave to a family friend, a graphic design student who digitised and evened it out for us. Stunning! This was then used in the invites, the napkins (which were also the gifts/favors for the guests), the towels in the bathrooms, the menus, the thank you letters and any other stationery we used. We also had the monogram made into a self-inking stamp that we used on the sealed envelopes of our thank you letters, etc. and that my husband and I will use for the rest of our married lives.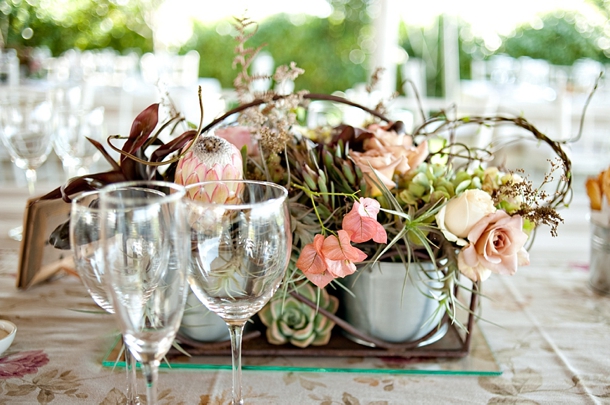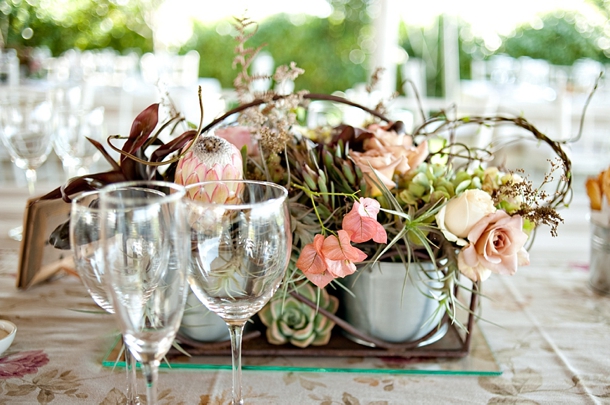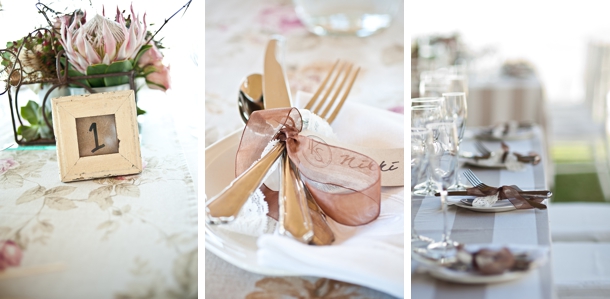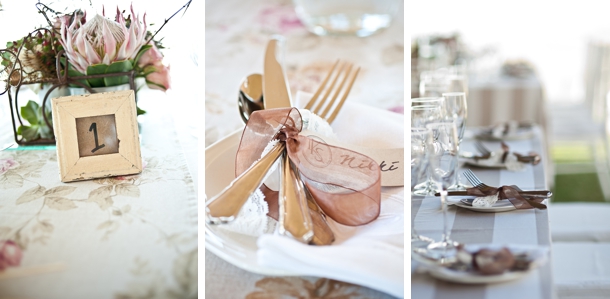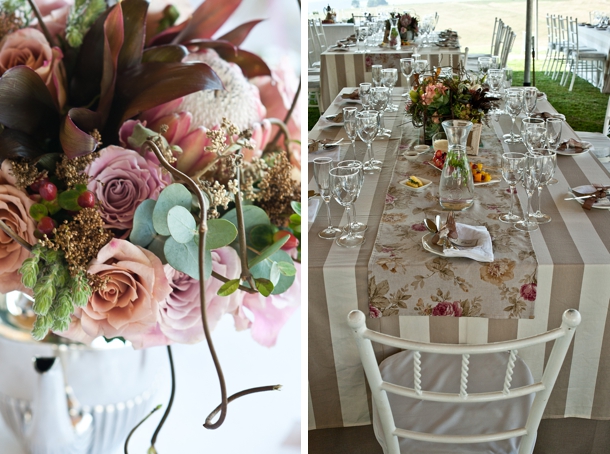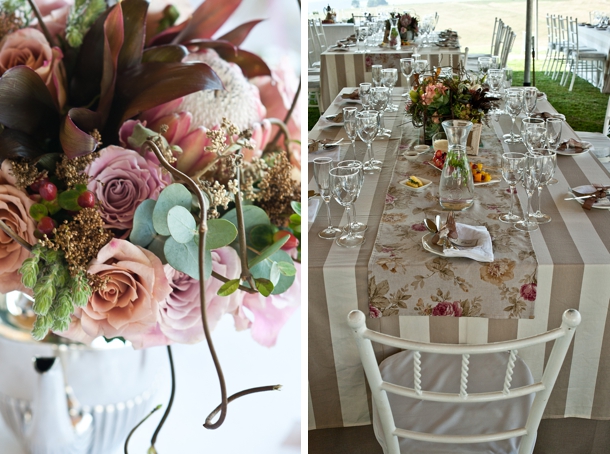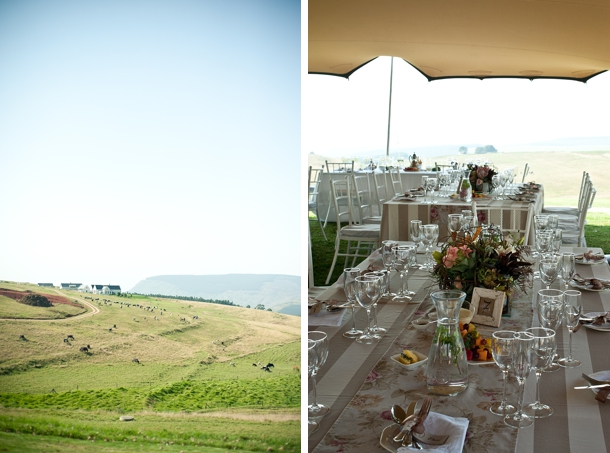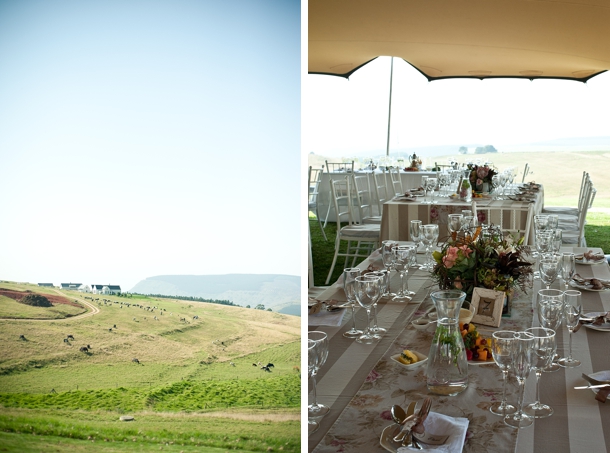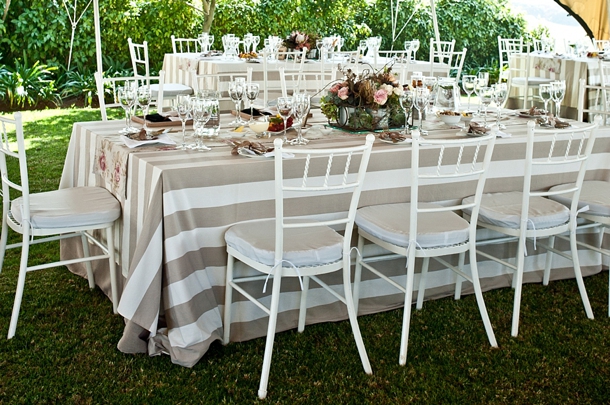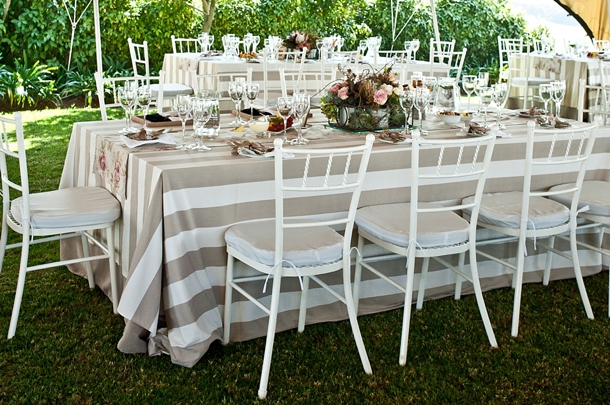 The people were one of the highlights for me, starting with my groom who was just so nervous and lovely, through to my bridesmaids who survived mixed up dresses and cars breaking down. We decided that with it being a morning wedding, we would need help co-ordinating things, to give my family and I time to focus on enjoying a stress-free (if early!) start. One of my good friends from Stellenbosch University had recently started a wedding planning business in Pietermaritzburg, and I trusted her with this no end. She was fantastic – things got done so efficiently without us having to say a thing, but at the same time if my mum and I wanted to do something ourselves she didn't mind at all and seamlessly incorporated it into her plans (even when I was a bit scatty with what I had said I would do). My mum was also phenomenal! So involved and excited and fun to plan with, but still letting me have what I wanted for my special day. It was a really special time for us – my dad died in 2005 and while we missed him terribly we knew he would have been so proud and 110% involved and loved every minute of it. Plus I am convinced he would've loved my choice in husband.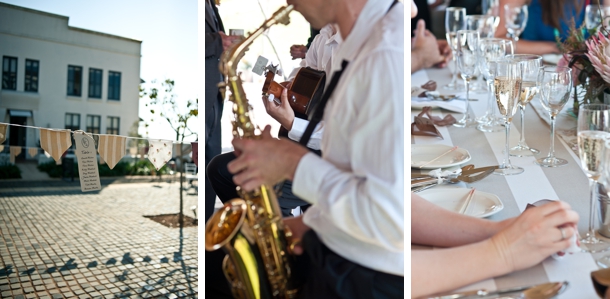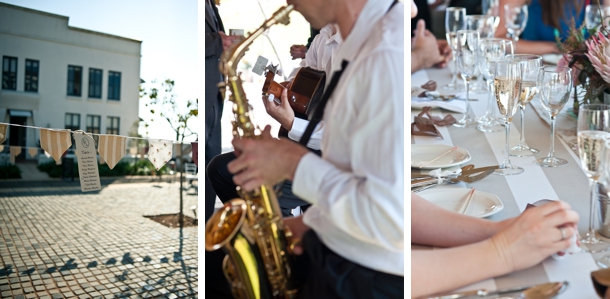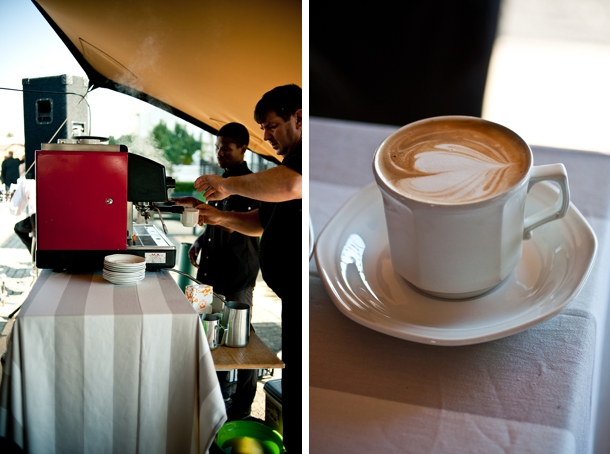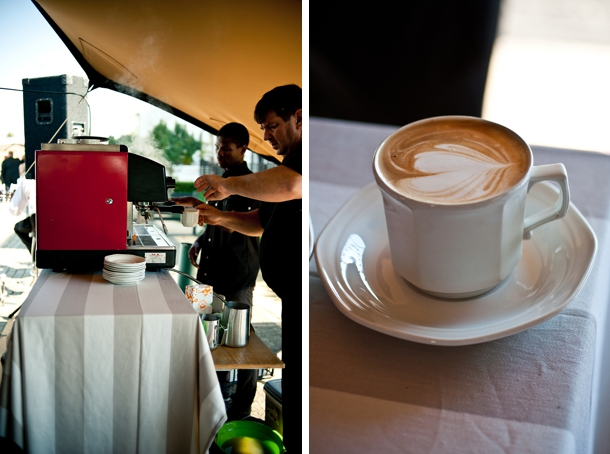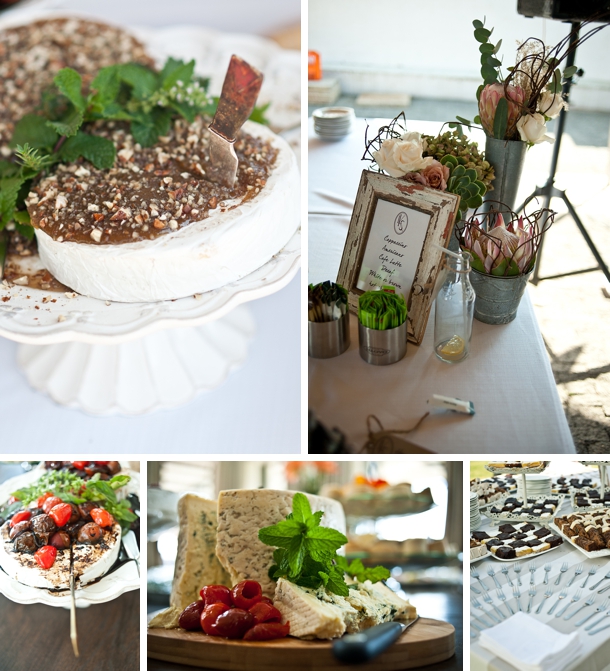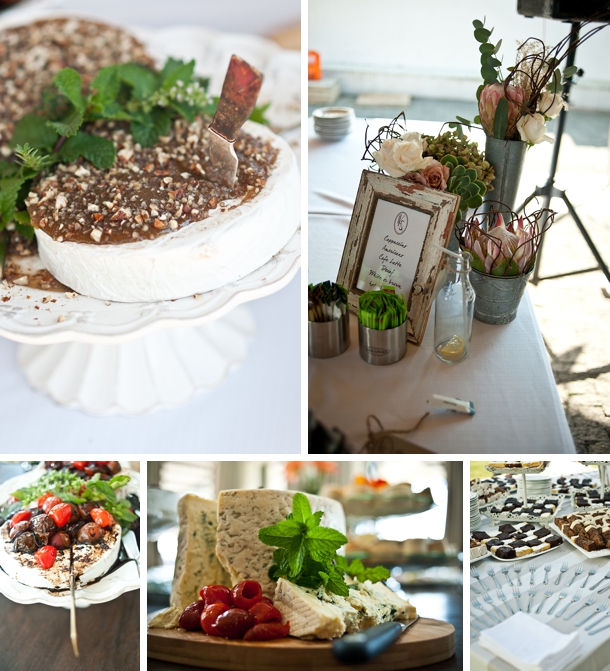 There was so much family significance throughout the day – apart from the church and reception venues, my uncle from Germany giving me away, and the priest who married us being the same one who married my mum and step-dad, I wore a very special veil that has been in my mother's family for at least three generations. It was handmade in Ireland or Belgium in the late 19th century, and was the central item of my outfit, around which the dress was designed.
For the ceremony, one of my bridesmaid's husbands, who is a professional trumpeter, played the wedding march for me. Another of my varsity friends has a stunning singing voice and she agreed to sing the hymn "As the deer" during the signing of the registry. We chose an unusual reading from Tobit (part of the Apocrypha), and our fantastic priest, Eliza Gettman's wedding gift to us was the most personal and heartfelt sermon I have ever heard at a wedding.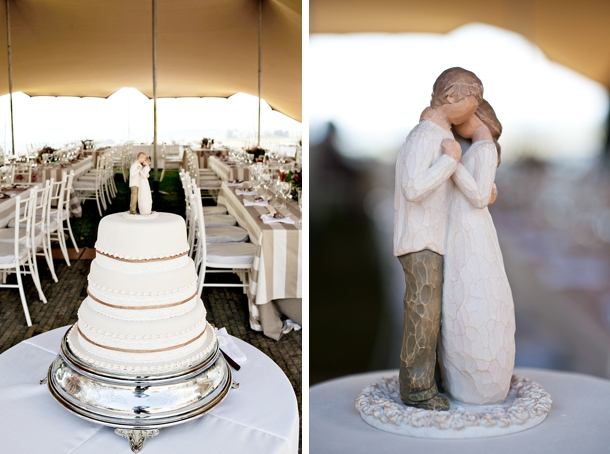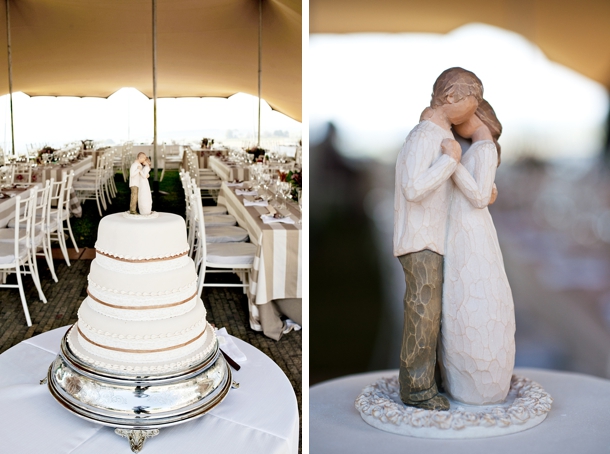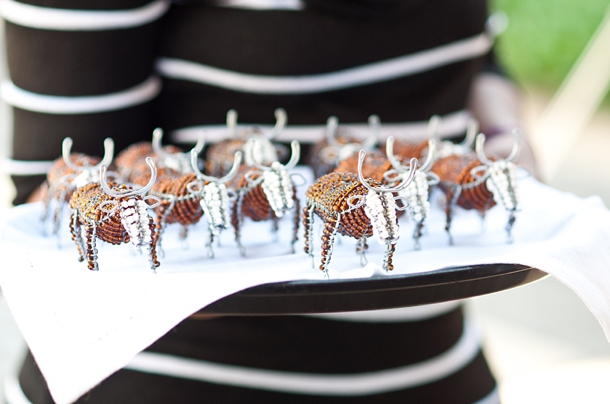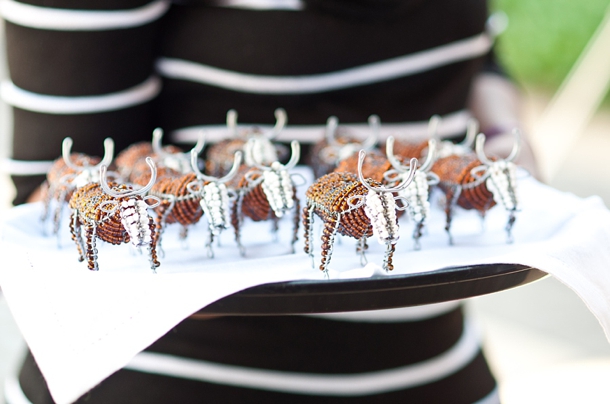 I'd recommend considering a brunch wedding – while it meant an early start, it made our wedding immediately distinctive, and brunch is such a fun meal! Plus, it meant we had the late afternoon (after our photoshoot) and evening to enjoy the company of our friends, many of whom had travelled for hours to be with us.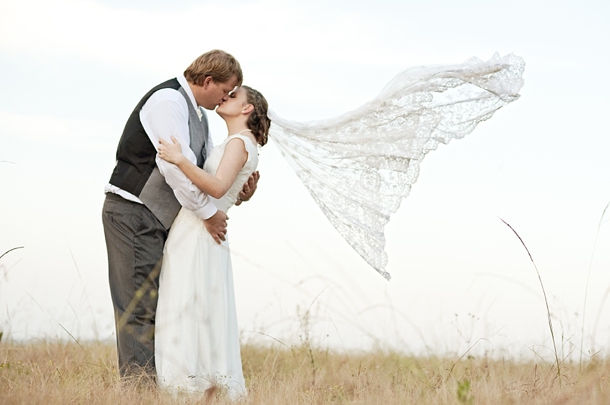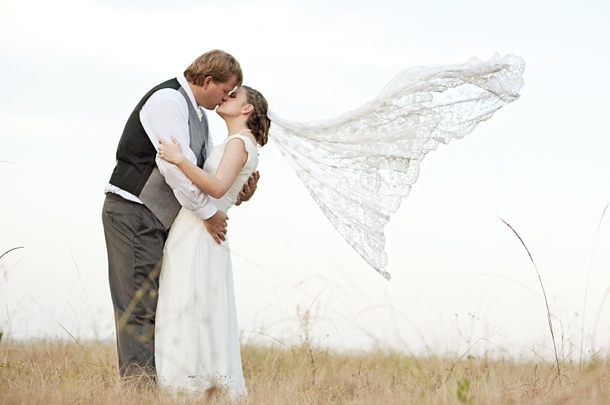 And there you have it! Thanks Doctor and Mr for sharing your beautiful day (and having me as a guest!) – see you soon for dinner in Durban! Big thanks also to the fab CC Rossler – you can see more from Sven and Louise's wedding on CC's blog.
SERVICE PROVIDERS
Venue & catering: Nicholson's Country Cafe | Photography: CC Rossler | Second shooter: Derryn Semple | Co-ordination: Poetry Weddings | Flowers: Dawn Pellew | Stationery: Crystal Print | Bride's dress: Neil Stuart-Harris (031) 936-1689 | Bridesmaids' dresses: The Space | Hair: Salon Babylon