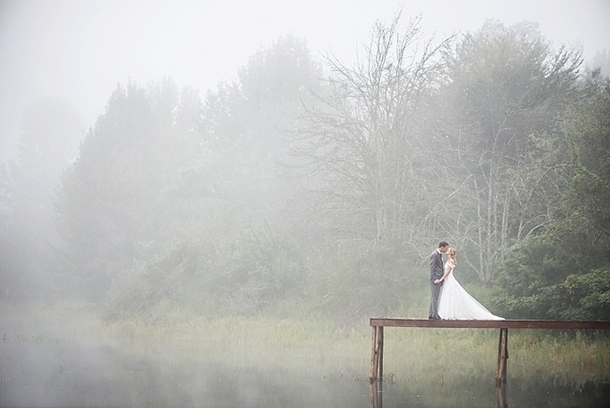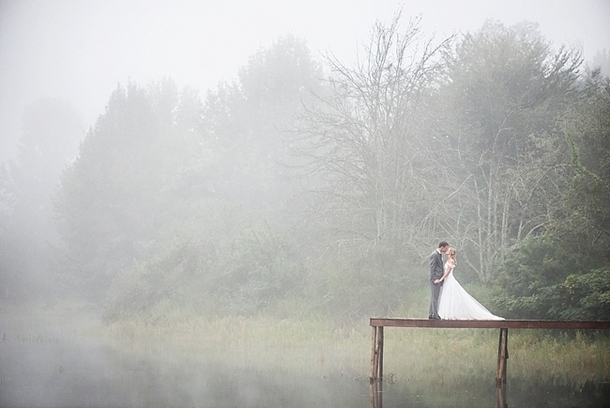 "Once in a while, right in the middle of an ordinary life, love gives us a fairytale." I have no idea where that quote comes from, but it pretty perfectly sums up how I feel about today's wedding. A couple of years ago, I shared this love story, which belongs to my friends Sven and Louise. What I didn't know was that their wedding wasn't the end of the bigger picture love story. Because while we were toasting the happy couple with chilled rosé, the wheels of Fate were turning in the background. Who would have known that bringing together Sven, Louise, their planner (Faye of Poetry Weddings) and their photographer CC Rossler (who happened to be a friend of Sven's friend Gary) would ultimately lead to Faye and Gary finding their very own fairytale? There's something kind of magical about that. Serendipity. So I'm super excited to be sharing Faye and Gary's rainy, romantic Midlands wedding (beautifully captured by CC, of course!) with you today.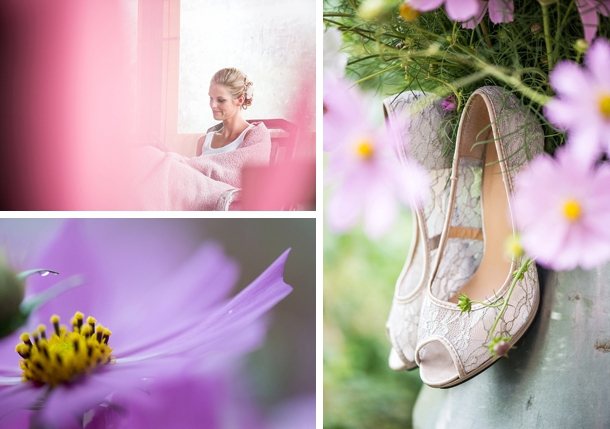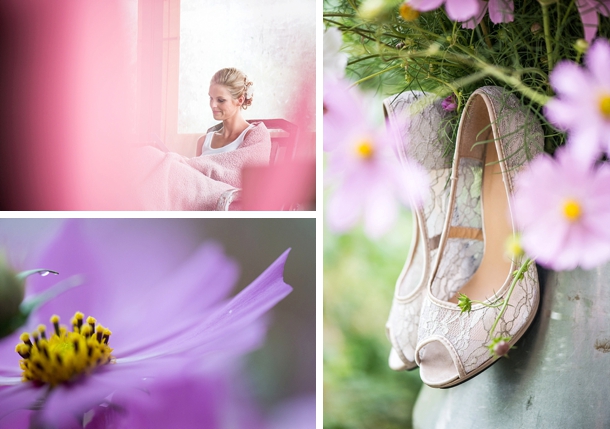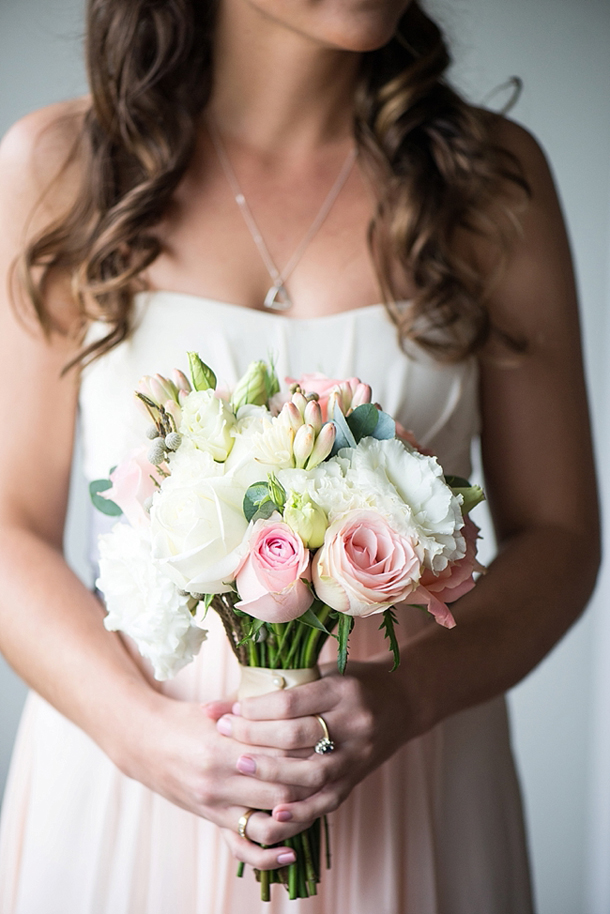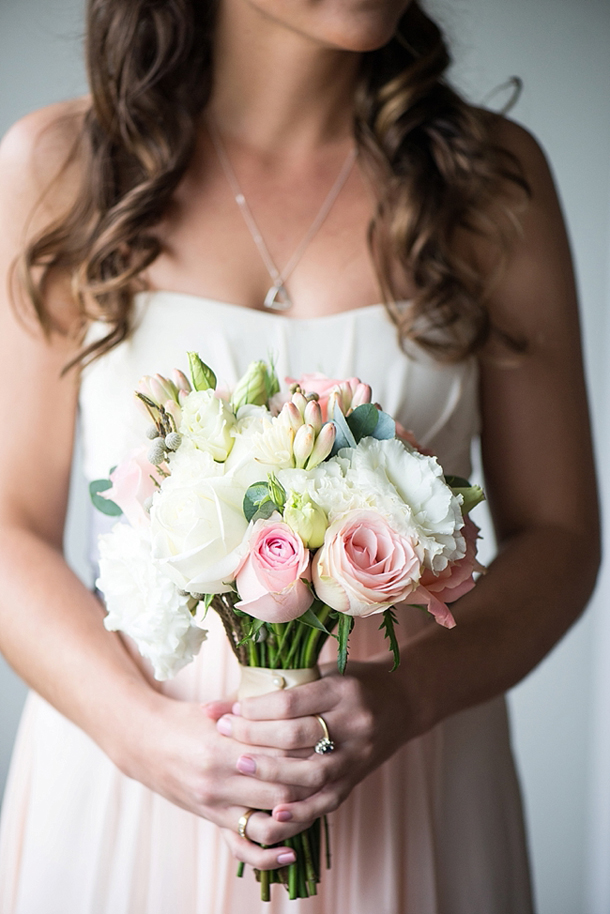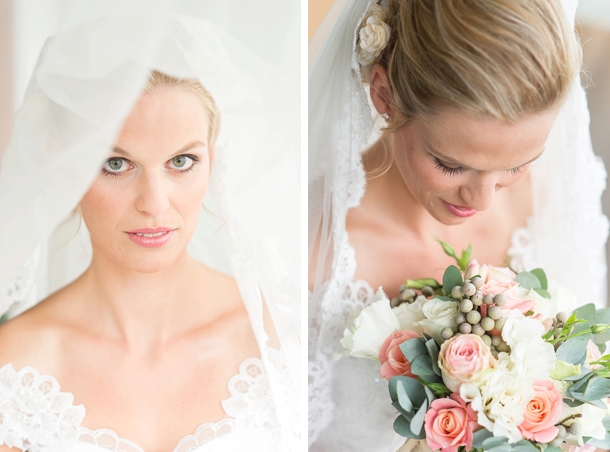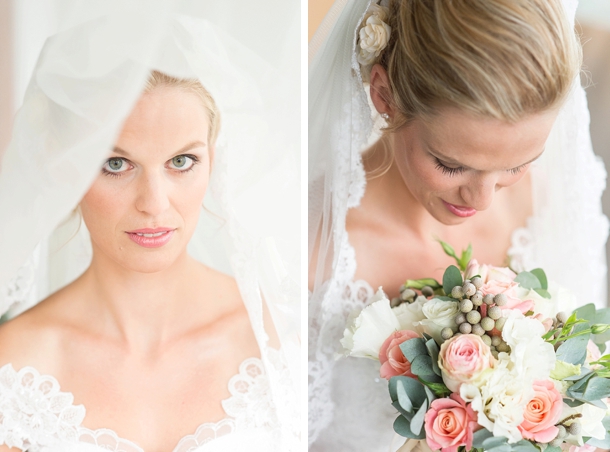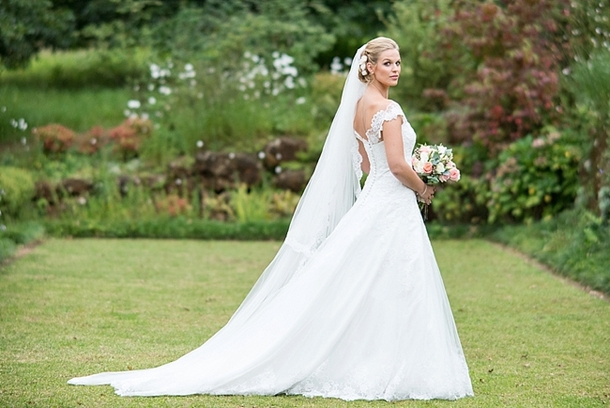 Love Story
A few years ago, I was coordinating a wedding for a university friend of mine. Upon meeting her fiance, Sven (about a year before their wedding), he mentioned a certain friend of his who he wanted me to meet. I was in a relationship at the time, so was not particularly interested. However, Sven, being a bit like a dog after a bone, would not let this idea rest until we finally agreed to go on a blind date (about 4 years later!) His main three reasons that we would be perfect for one another were that we were both from small towns, loved water skiing, and that Gary loved desserts and I loved baking. This, in his mind, was a perfect match. Turns out…he was right! However, Sven cannot get all the credit. At their own wedding, I met their photographer (and Gary's best friend's wife), CC Rossler. She too had Gary in mind for me. It was, however, only years later that she approached me and wanted to know if I was available and willing to meet with him. Although I was fairly intrigued, again, the answer was no! However, God had other plans. At a wedding in 2014 where Louise and Sven were guests, I finally agreed to meet this highly eligible bachelor at a strategically planned 'dinner party' in June.
Less than six months later, Gary proposed while we watched a beautiful sunset from a Cape beach, and three months later we were married! I am so blessed to have such wonderful friends and to serve such a mighty God who has plans far bigger than my own. Both Gary and I are older than average, and wished to wait for the exact right person – what a privilege to have found each other at long last!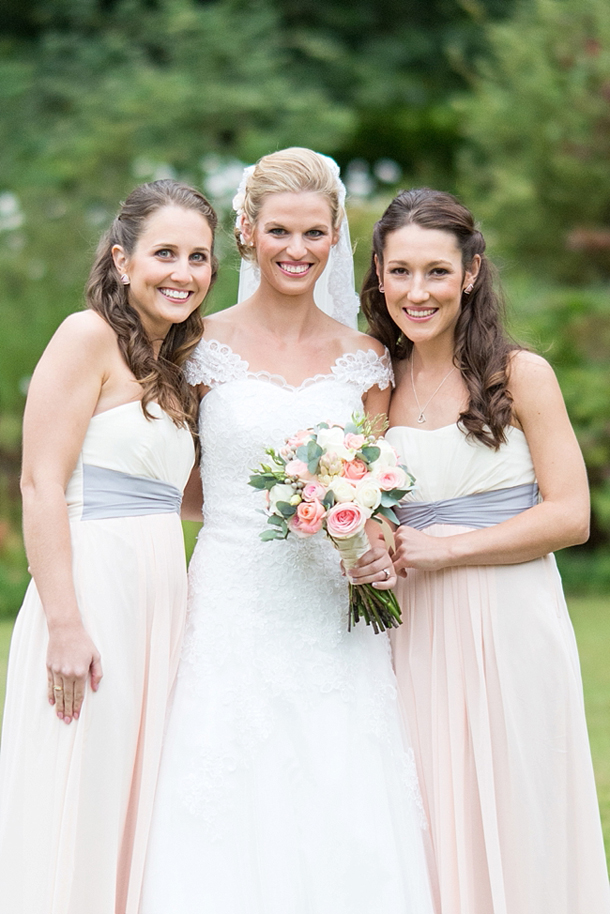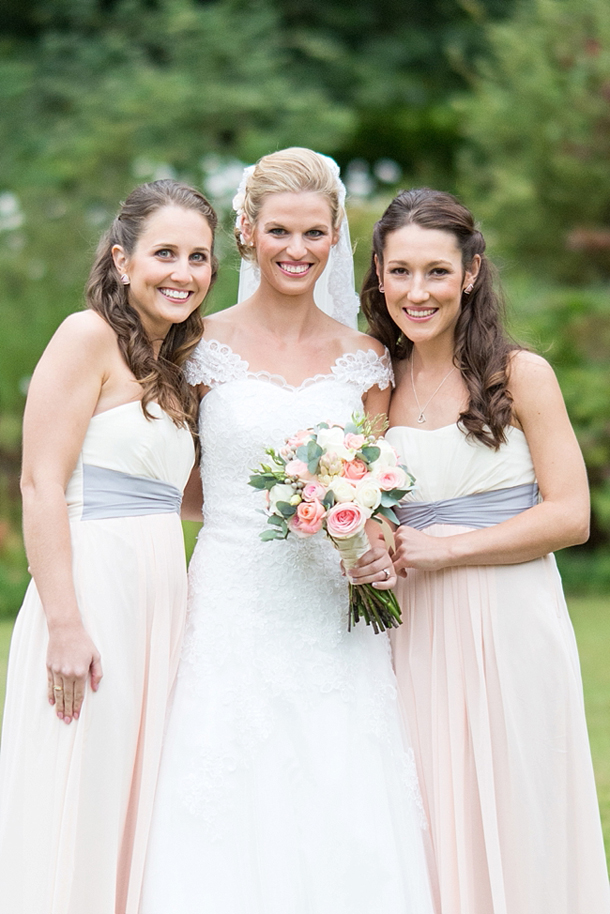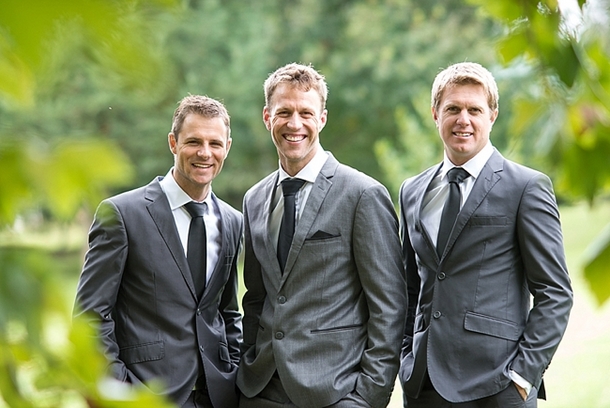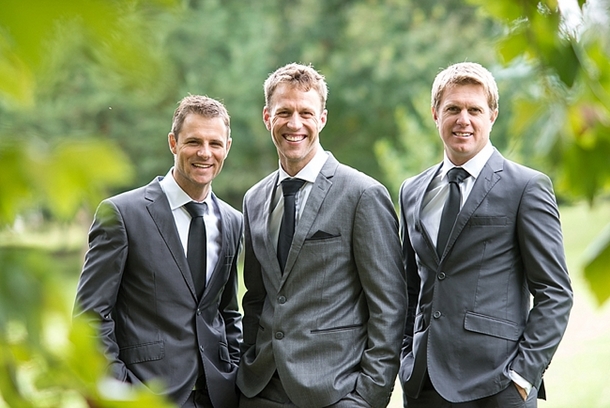 The Proposal
Gary caught me completely off guard… after only five and a half months of dating, I had no idea he was ready to propose! He had planned everything perfectly – from secretly finding out my ring size and asking my father for his blessing, to champagne on the beach in the Cape where he popped the question. We'd gone on a lovely horse ride at Noordhoek beach and afterwards we went to watch the sunset when he got onto one knee, pulled out his grandmother's gorgeous antique ring and asked me to marry him. I was simply delighted – of course I would marry him!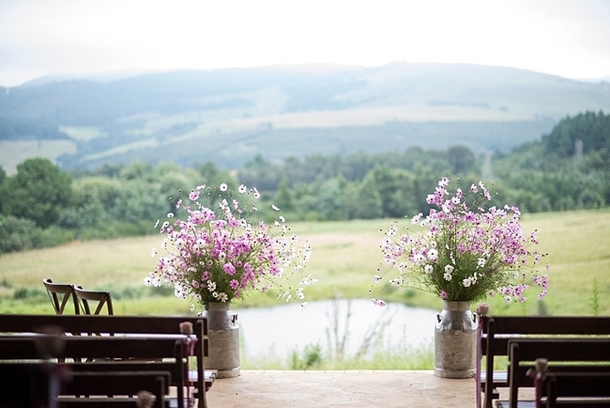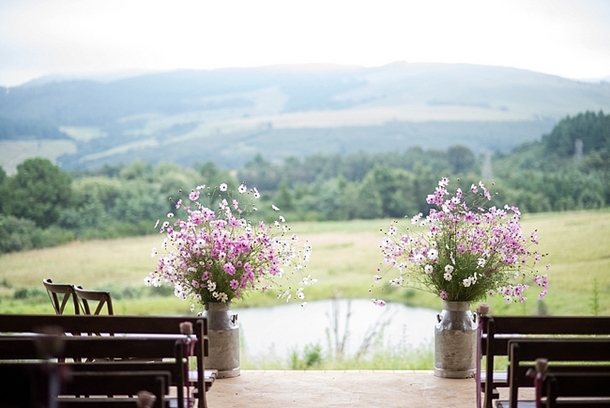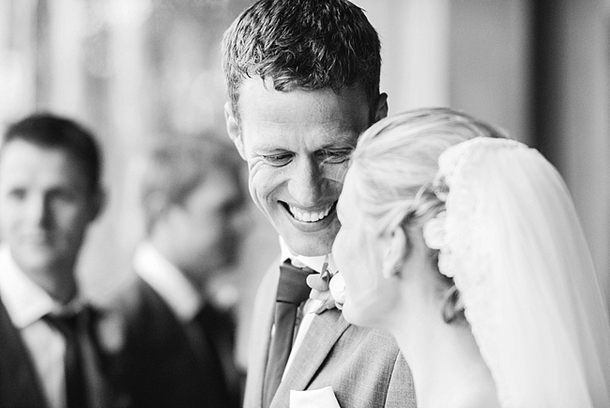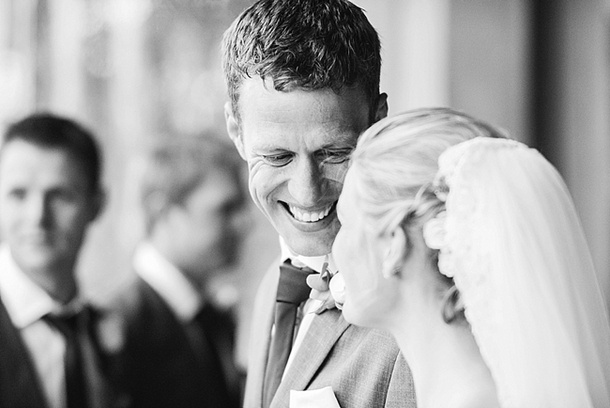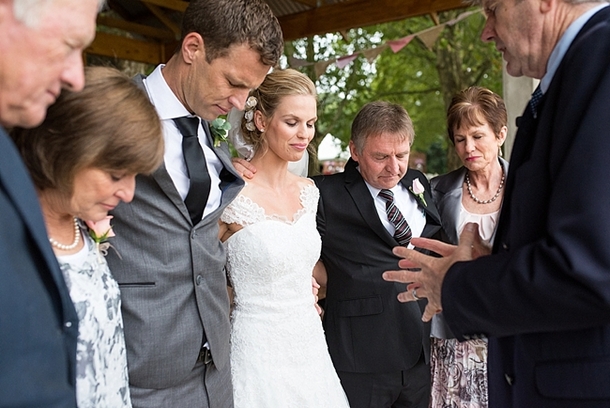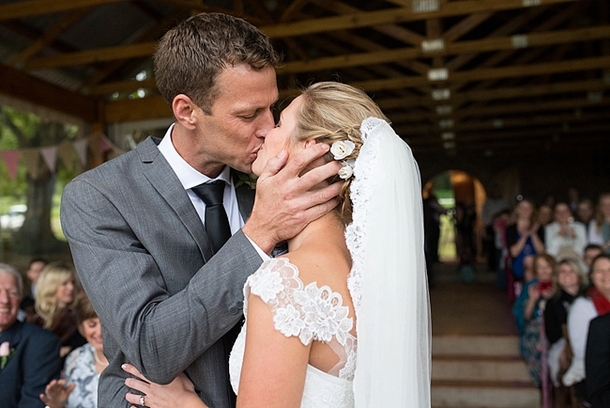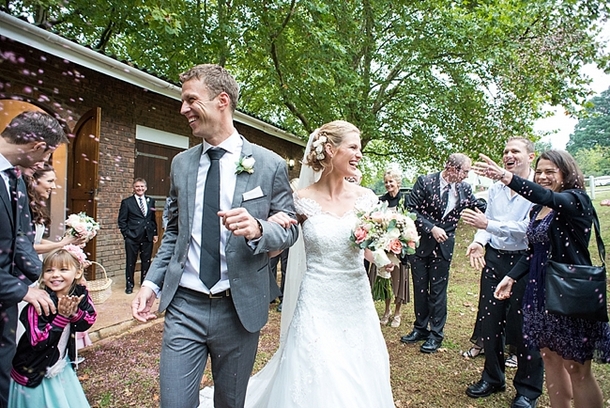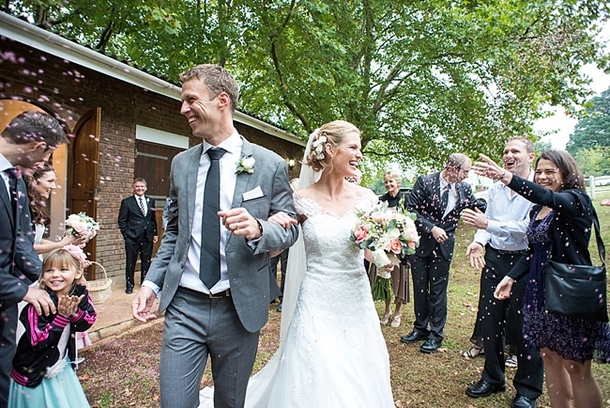 Wedding Style
We are both from small country towns so wanted a down-to-earth wedding. Our colours were inspired by the wildflowers which we'd both seen in the fields at home – cosmos. Simple but elegant and very natural was what we were going for. The colours were dusty pink, peach, charcoal, and cream with a touch of claret. We used home collected bottles, grandmother's vintage ribbon and lace, and gorgeous rose runners on wooden tables. Lots of soft lighting and 'country-picked' style flowers ensured the romantic ambiance.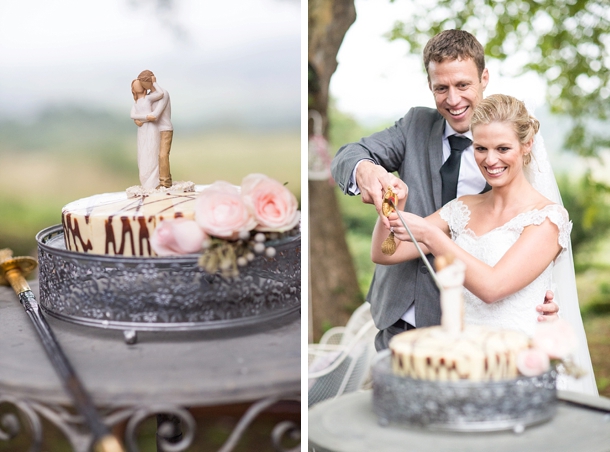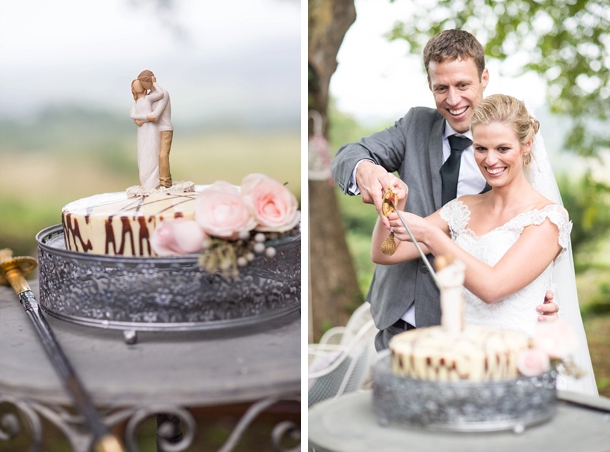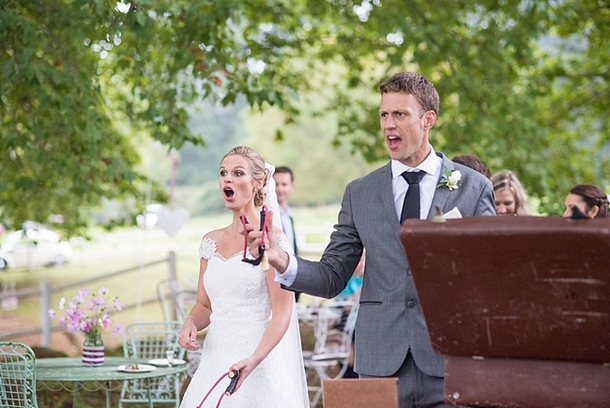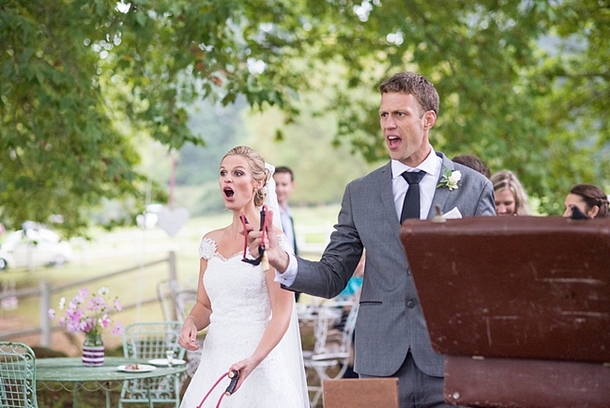 The Venue
The Glades Farm immediately struck us – the balance between elegant and country was perfect. The chapel was very special with amazing views and caught our attention first. Having open sides but being under cover in case of cold weather was ideal. We love the romantic atmosphere and weather in the Midlands.
Wedding Details
The 'love Africa' theme was inspired by Gary's six month trip through Africa in 2006 and our combined love for our home continent. The white Africa under-plates were linked to this. The vintage ribbon belonged to my grandmother who was a seamstress and passed away last year. It was lovely to use this on our bottles. The men's slingshots and bridesmaid's necklaces were handmade by local crafters through the NGO where I have worked for the last few years.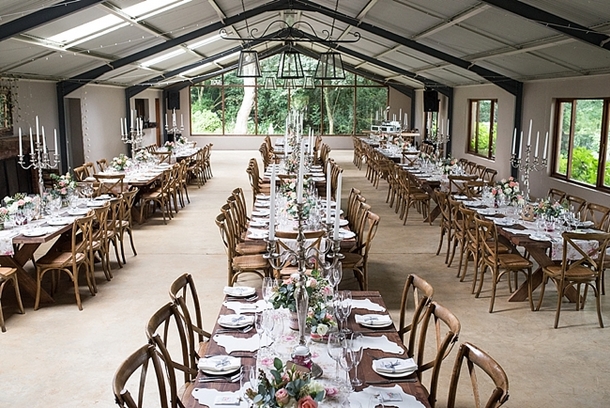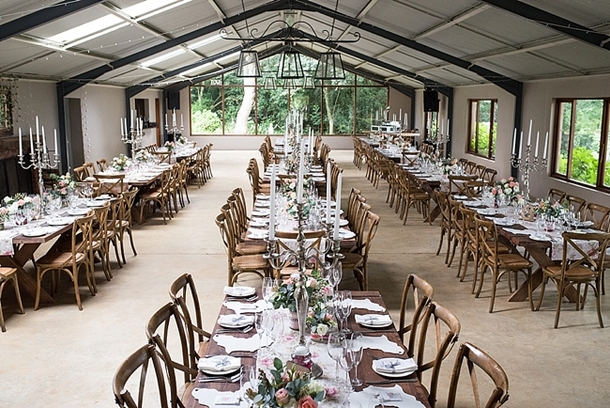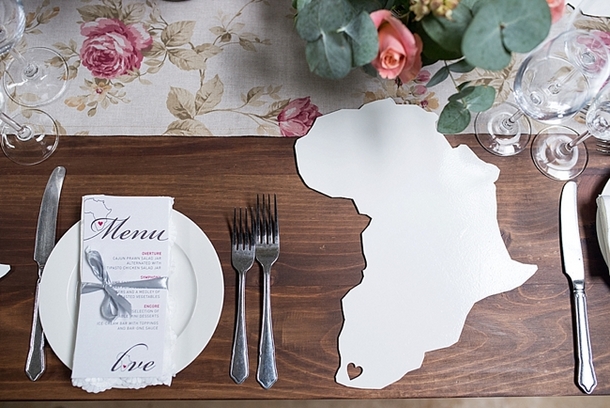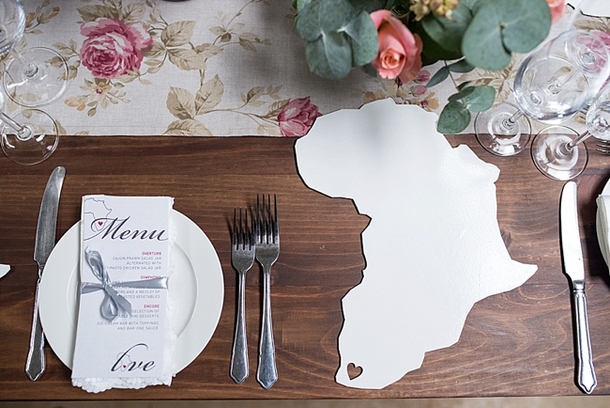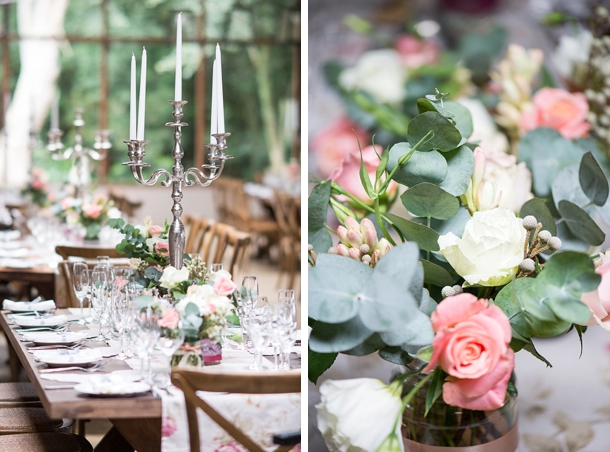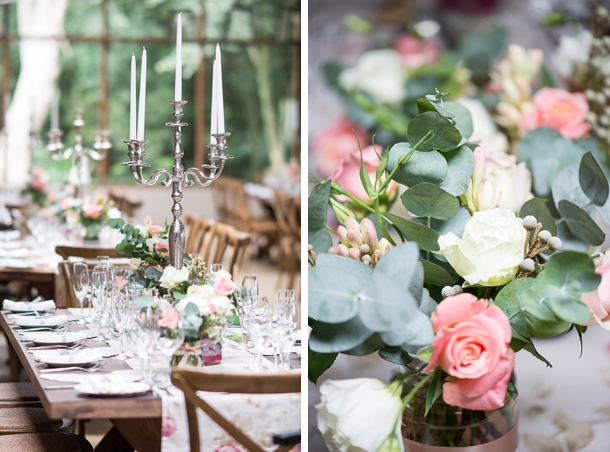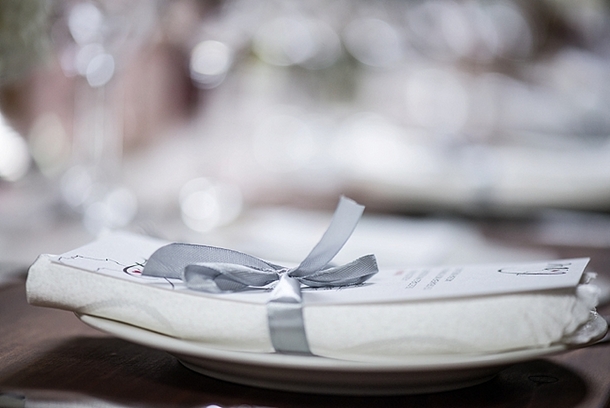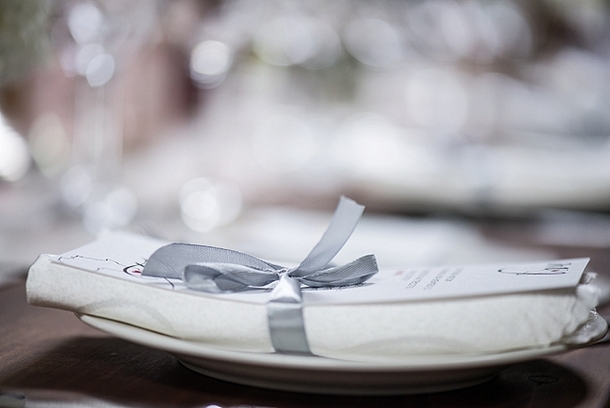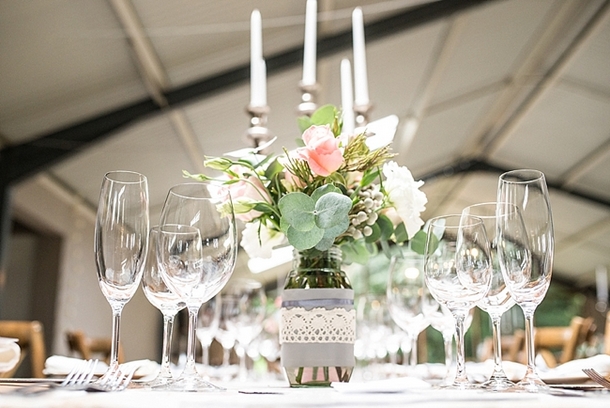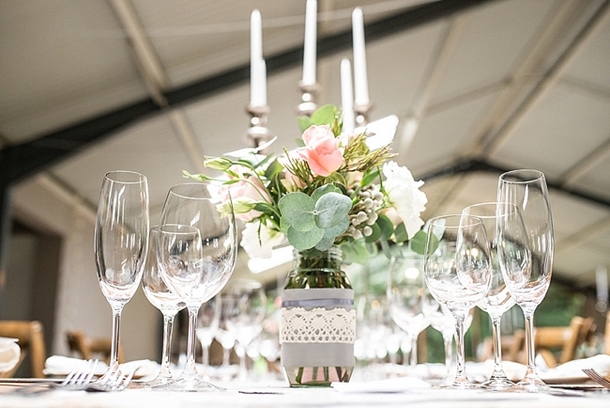 DIY Elements
The bottles were all collected and 'dressed' by us. The invites and stationery were designed by a family member and put together by friends, and the ladies' gifts were handmade by the bridesmaids and bride. The family made the cushions, picnic blankets and bunting as well as the slingshot station. The men also picked loads of wild cosmos the day before the wedding which absolutely made the decor!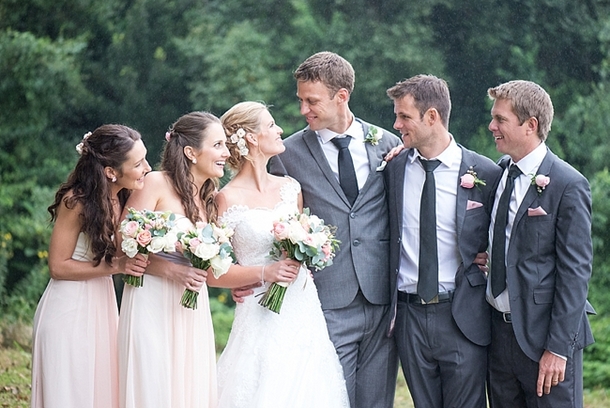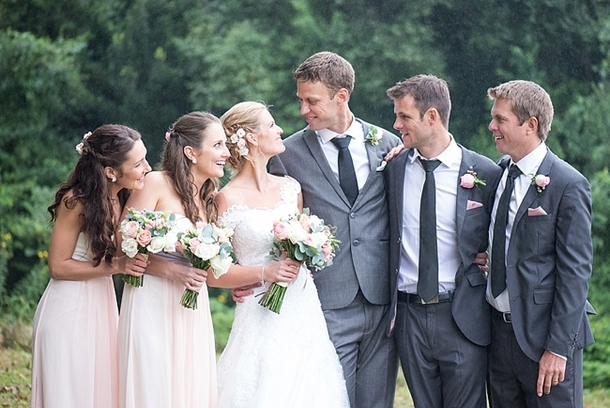 The Flowers
Country-picked in style and not too tightly arranged. A mix of lovely roses, lisianthums, tuber roses, brunia and penny gum were on our tables and in the bouquets. Wild cosmos framed the ceremony and were in the pre-dinner area in abundance!
The Dress
LOVED IT! Brenda van Jaarsveld worked with me at a Christian NGO in Pietermaritzburg – she was heading up the Fashion School there and is so amazingly talented and creative. She blew me away and went the extra mile by shopping with us for the material and hand-stitching the lace.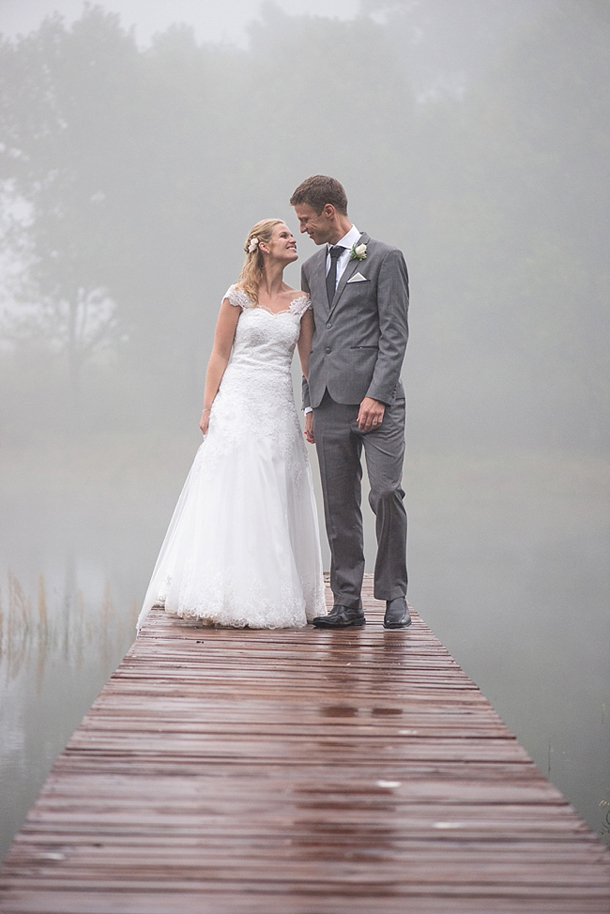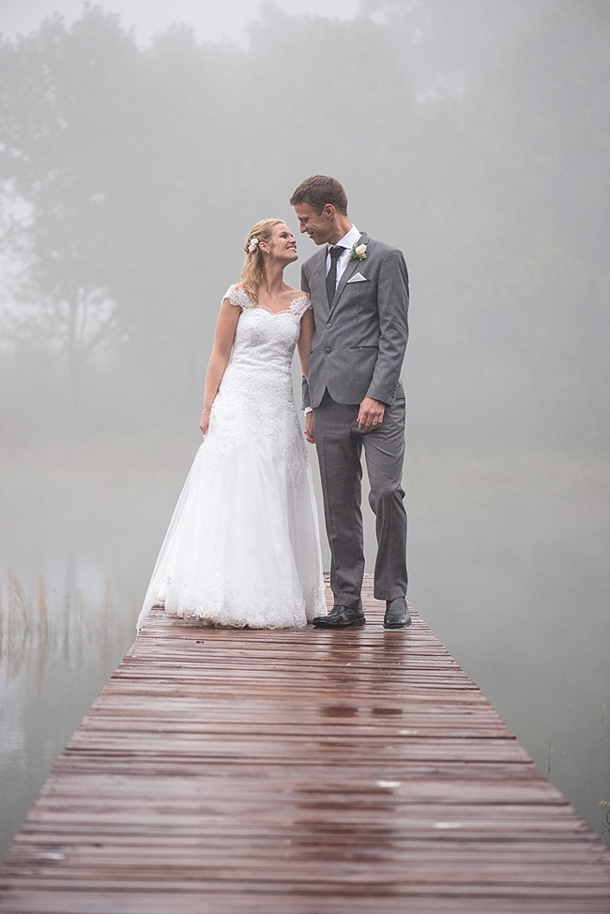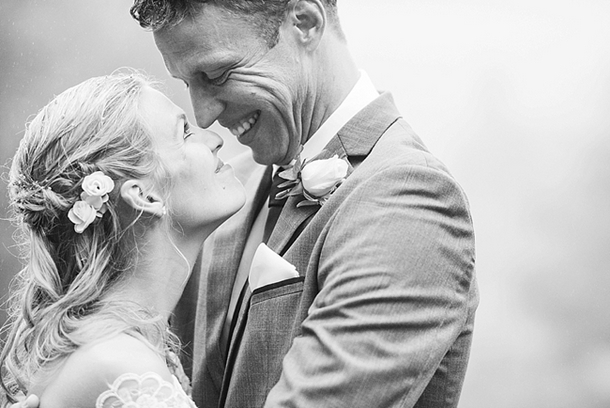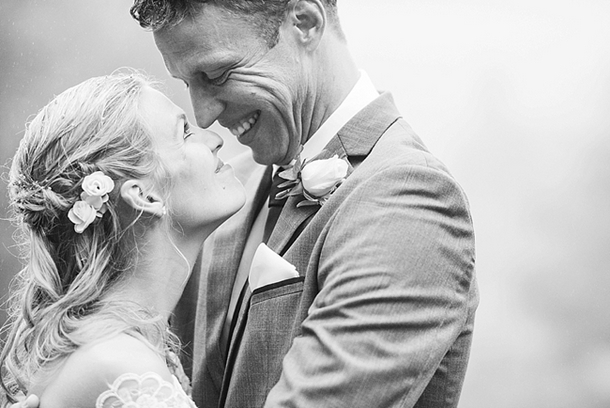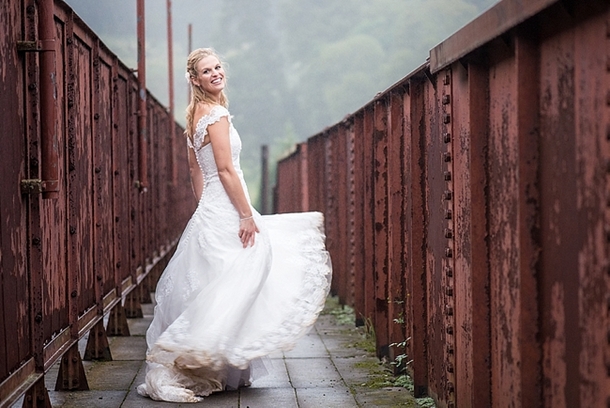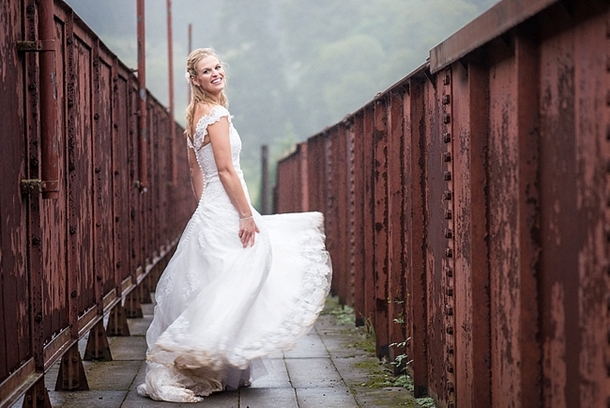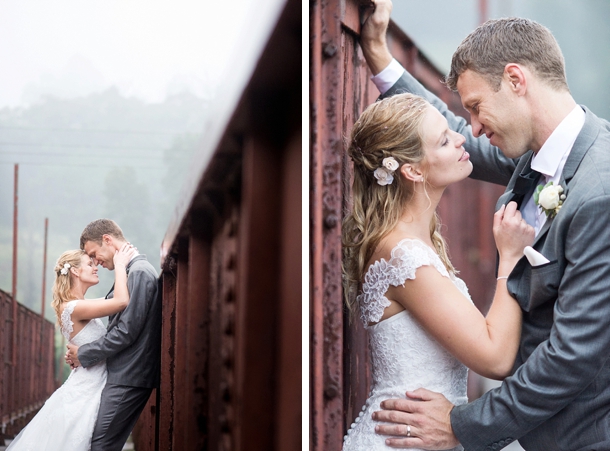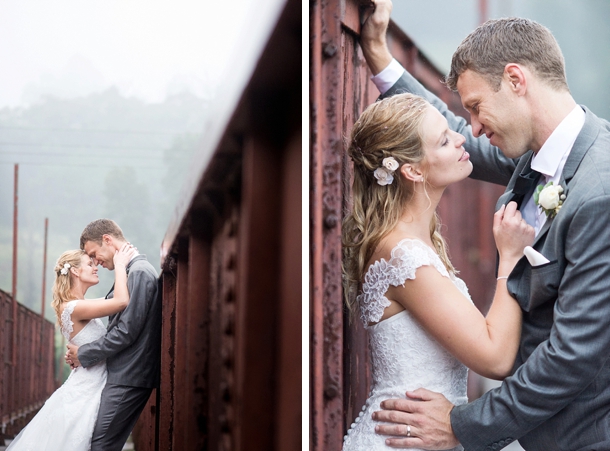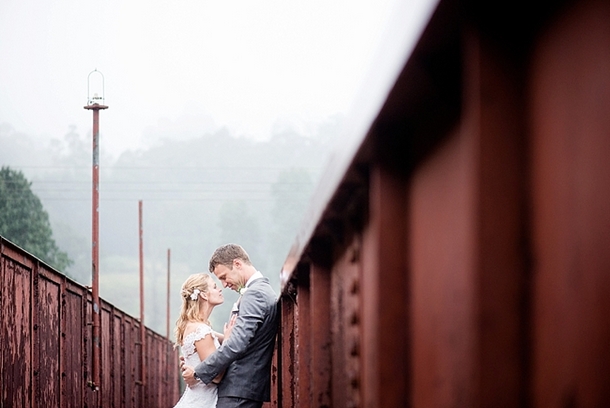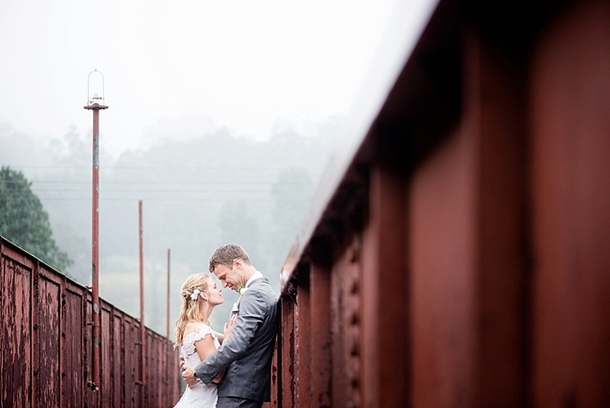 Memorable Moment
Walking down the aisle.
Proudly South African Details
We cut the cake with the Moor family dress sword which was awarded to Sir Frederick Robert Moor (Gary's great-great grandfather) who was the last prime minister of Natal, when he was knighted in 1912. We were the 27th wedding in the family to have kept this Moor tradition alive!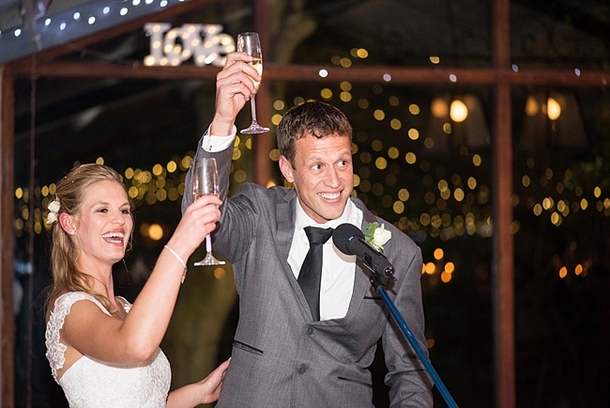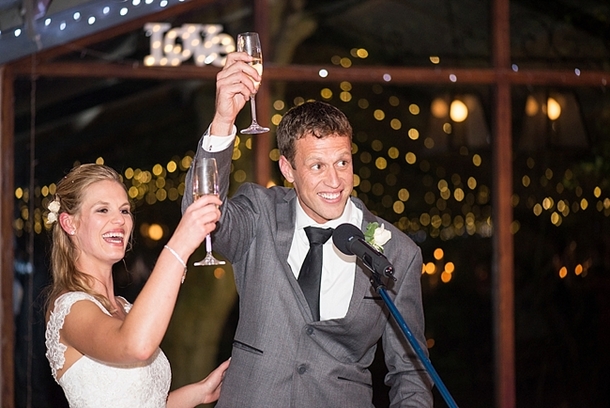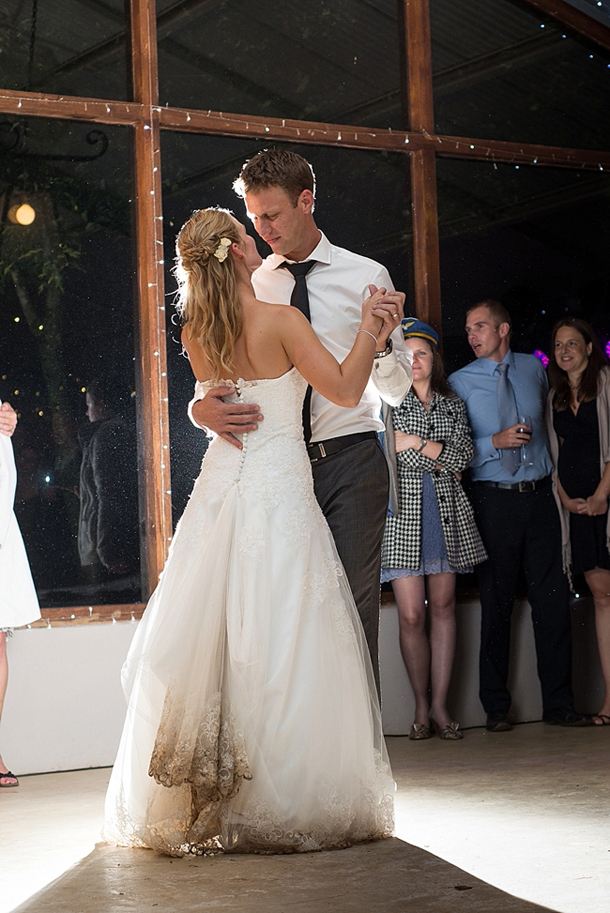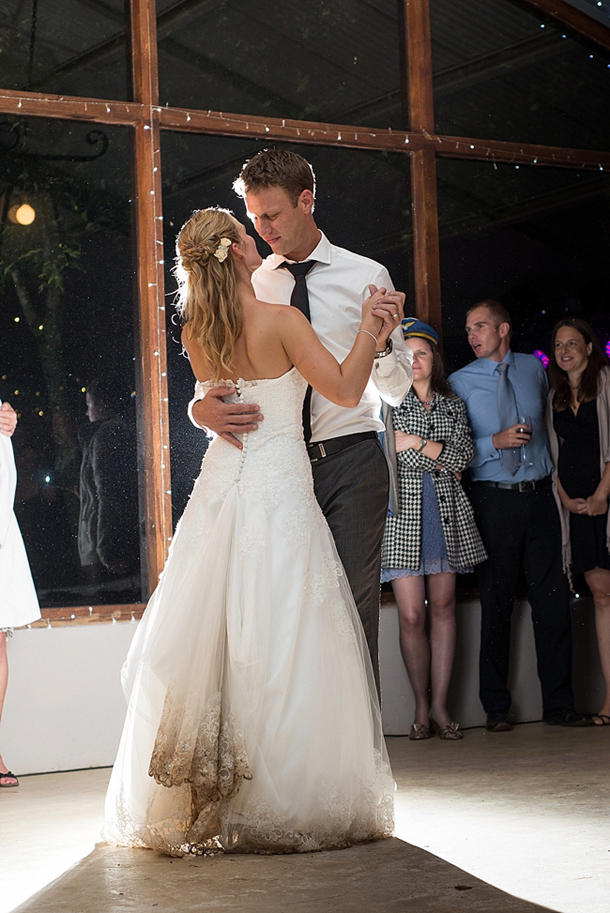 The Honeymoon
A great surprise! Gary was very secretive and well organised. We spent two nights at a family lodge near Estcourt, four at Umngazi River Bungalows in the Transkei and four at Phinda Game Reserve. What an amazingly special time!
Advice for Future Brides & Grooms
Take the small moments in. Enjoy the day and don't sweat the small stuff. The weather is out of your control so don't worry about it. Hire a wedding planner if you can – this will make it much more fun, save some costs and make it virtually stress free! Slow it all down and absorb it.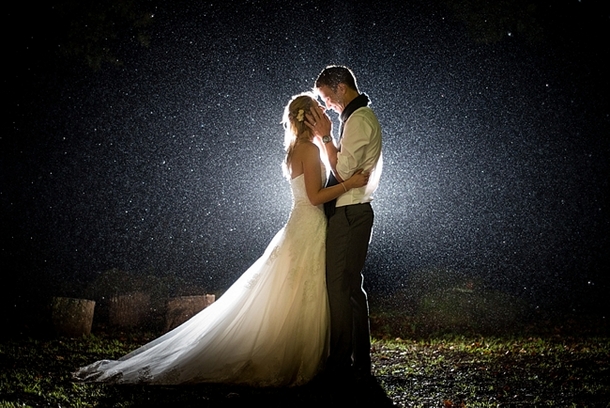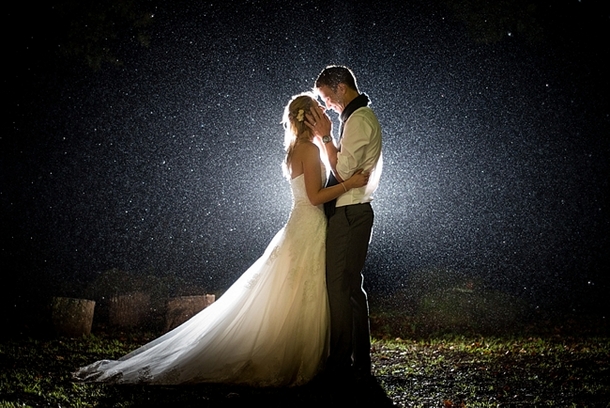 You can see more from this wedding on CC Rossler's blog.
SERVICE PROVIDERS
Venue: The Glades Farm | Catering: Highway Function Hire | Photographer: CC Rossler | Co-ordinator: Faye Moor for Poetry Weddings and Events | On-the-day co-ordination: Charlene Rautenbach | Videographer: Josh Hundermark | Cake: Chateau Gateaux | Flowers & décor: Faye, Brenda Horne & Kerry Dinkleman | Bouquets: Ester Dobbin | Stationery: Faye & Lauren Webb | Bride's dress: Brenda van Jaarsveld | Hair: Hair by Kristi (Kristi Wood) | Makeup: Meryl Kaumpek | Bridesmaids' dresses: YDE | Necklace and slingshot favours: Local crafters from Project Gateway | Groom's attire: TM Lewin; Belle & Bravado | Hiring: Highway Function Hire and Kerry Dinkleman | DJ: Tyron from Sound Mechanix