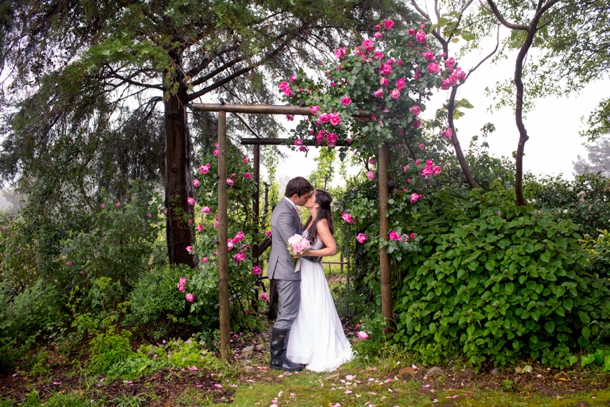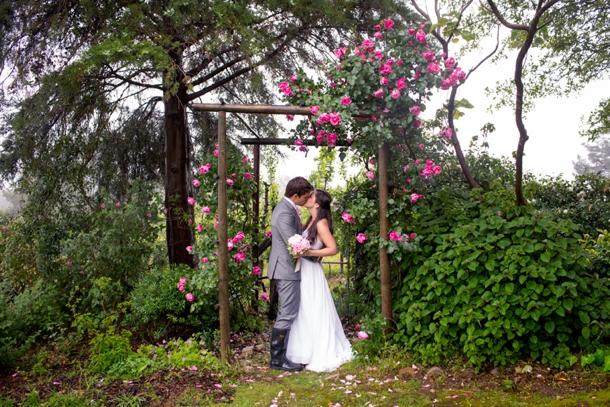 Oh my word, I am SO excited to share today's wedding, as it features none other than my very beautiful cousin, Caitlin. I remember when I was younger and we would visit Caty (then just a little girl) and her awesome family on their farm in Elgin – I thought that it was the most gorgeous place in the world. (I admit, there was a part of me at Stellenbosch that was half on the lookout for an apple farmer husband, just so I could move there myself one day!) Fast forward a few years, and Caty was all grown up and set to marry her beau, Mike. Caitlin's mom, Carol, has absolutely exquisite taste, so I knew it would be lovely, especially after Caty shared some of her own ideas with me (you can see the inspiration board I made for her here). The plan was a super romantic springtime wedding among the new blossoms and abundant roses on the family wine farm. Well… sometimes, life has other plans. Turned out that the weekend the couple picked for their big day was the one in which the Cape was beset by floods. Now, I'm sure there were some brides that weekend who let the weather get them down, but not this one, and not her groom or their families. The night before, the Facebook updates were full of laughter as everyone pulled together to raise dancefloors, move ceremony areas, and build extra marquees. I have so much admiration for their attitude, and it made all the difference (along with a team of awesome suppliers). The result was not only stylish, but unique and memorable and filled with smiles as much as it was filled with showers – as Caitlin summed it up herself: 'rain, dancing and love'! And if the way these two look at one another is any indication, this is one love story that deserved a legendary celebration. The awesome Tasha Seccombe was there to capture every moment in what was essentially a photographer's worst nightmare from a technical perspective. She hit it for a six, and I'm so happy to share the results with you today! (Caty and Mike, congrats again and big love to you both, and to the rest of the family who read this too! xxx)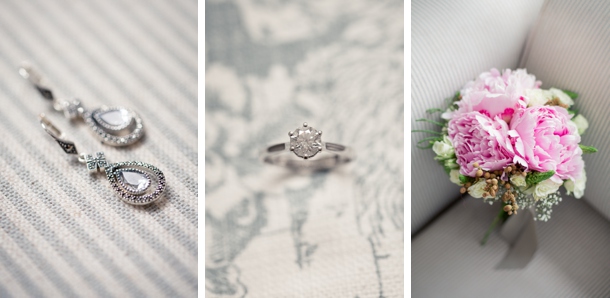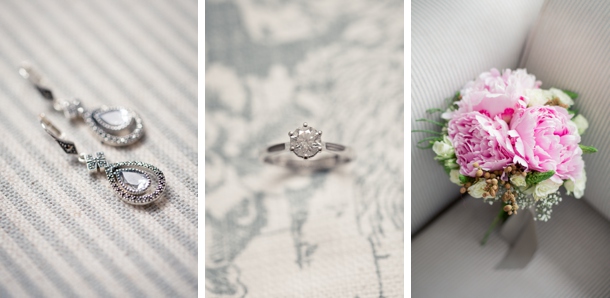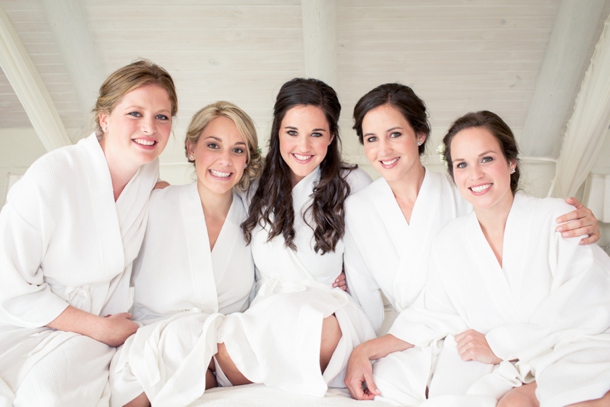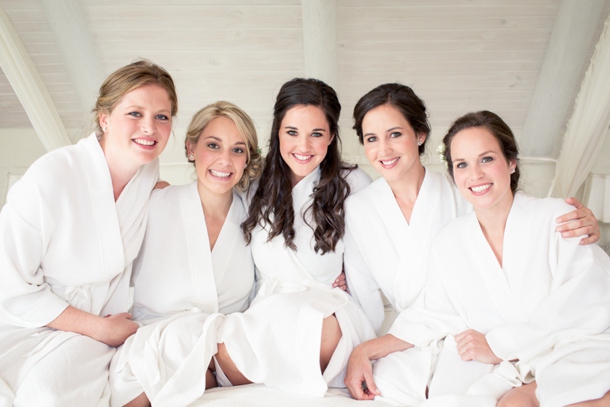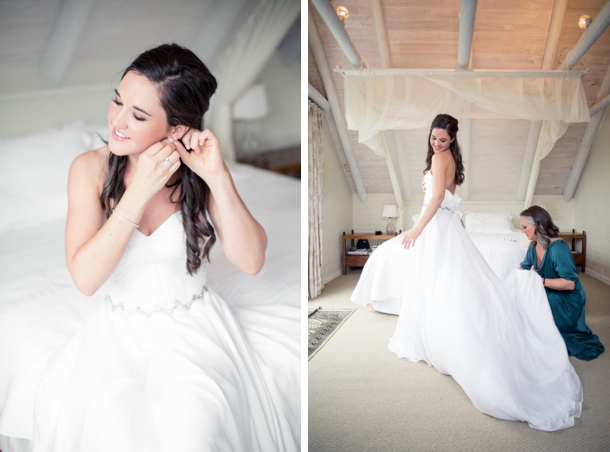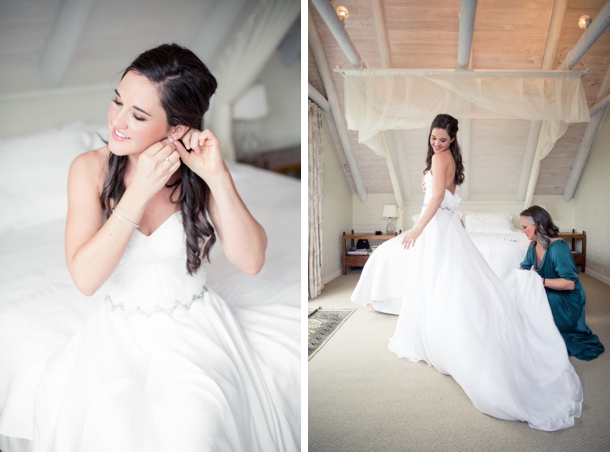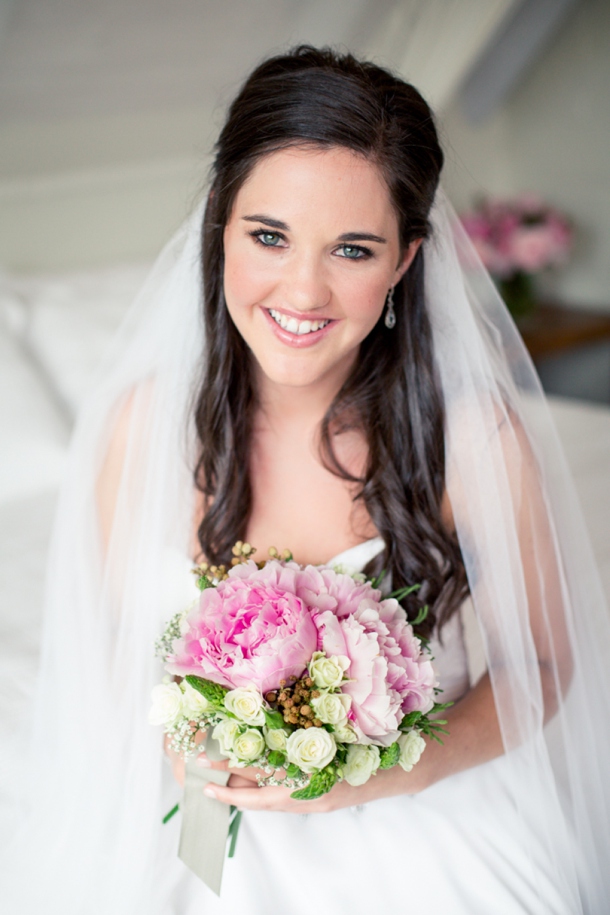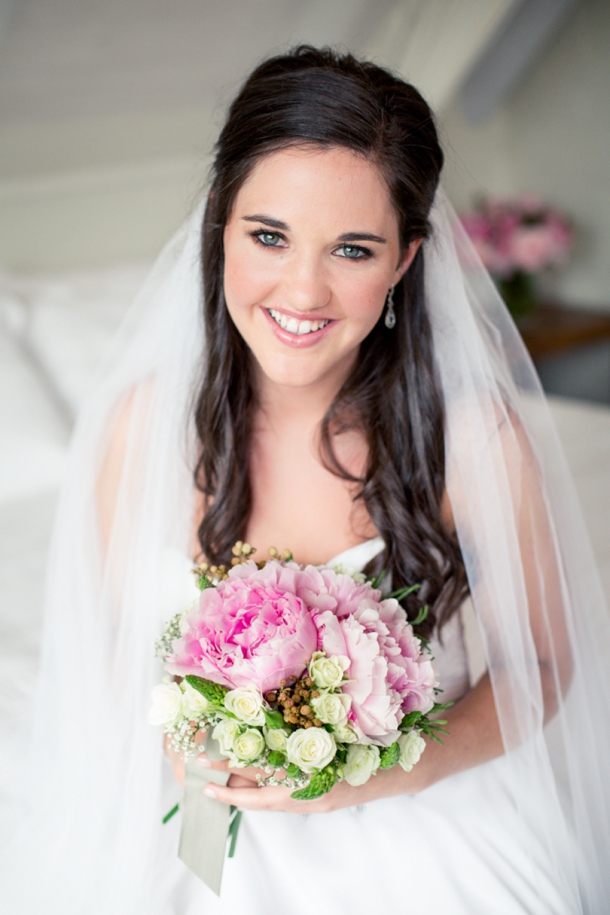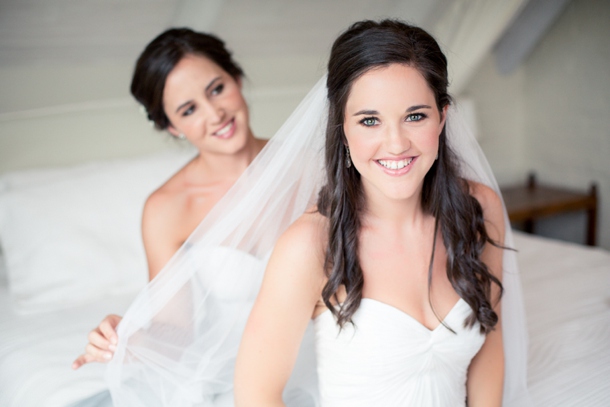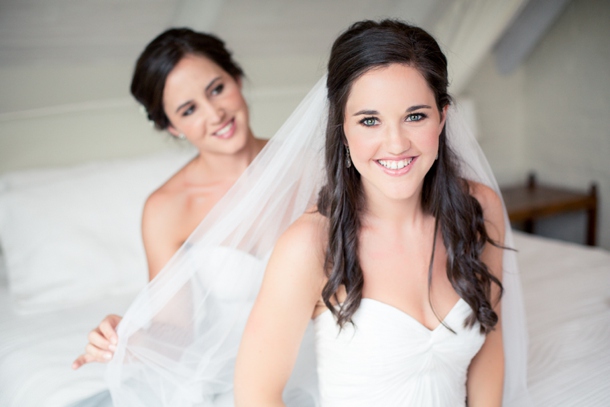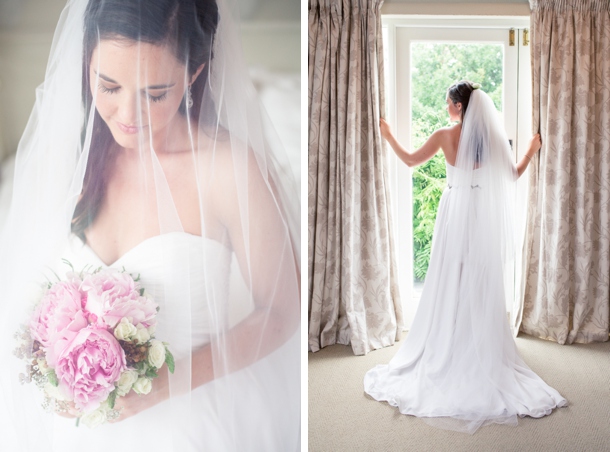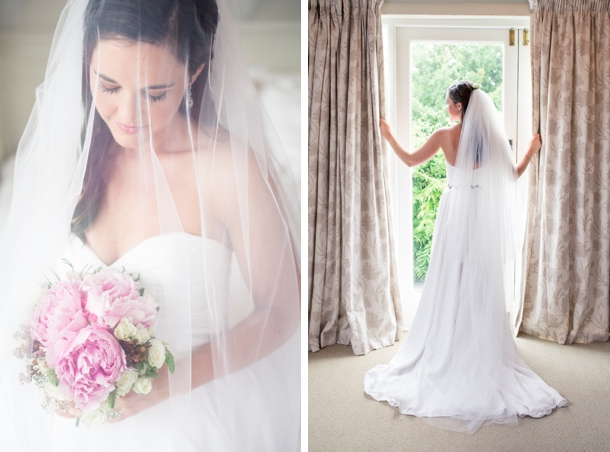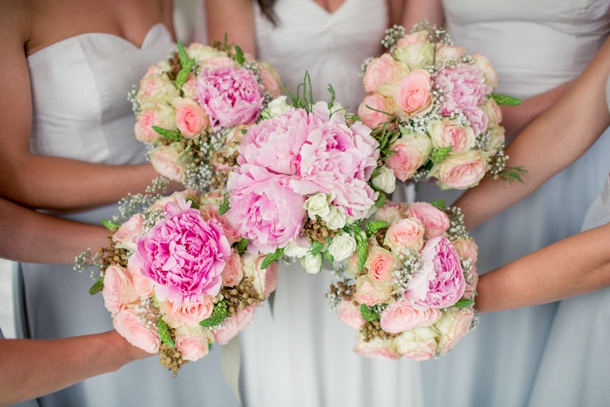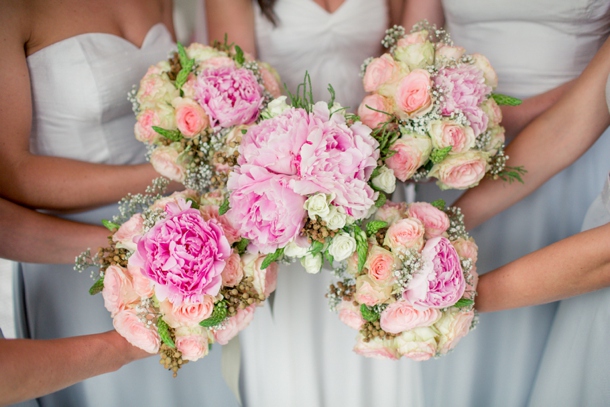 Love Story
Mike and I met just over ten years ago at a braai in the Elgin valley. It was a chance meeting as Mike grew up and went to school in the Eastern Cape. We saw each other once or twice a year at school sporting events and would give each other the occasional 'Hello'. When I got to university in Stellenbosch we became very close friends and after two years, Mike finally got up the courage to ask me on a date and we have never looked back!
The Proposal
I was woken up at 7am on the 23rd of December 2012 to go on a walk around my family farm in Elgin which we had planned the night before. I jumped up and put my farm clothes on, consisting of a brown tie-die t-shirt, old shorts and my dad's socks. I smothered my face full of sun cream as it felt like the hottest day of the year. Looking back now, I do recall Mike laughing at me and asking if I was really going to wear those clothes for the day. We walked to my favorite spot down at the river and he wasted no time in getting to the real reason I had been woken so early (as he couldn't sleep because of his nerves). Before I knew it I was crying and in my new fiancés arms! We spent the day with my family and that evening he whisked me away to stay in a beautiful boutique hotel in Constantia. It was just perfect!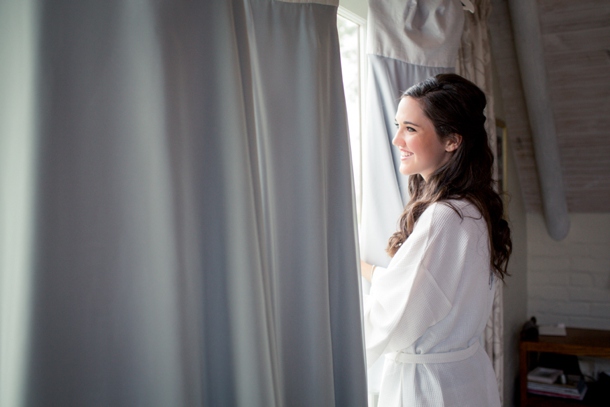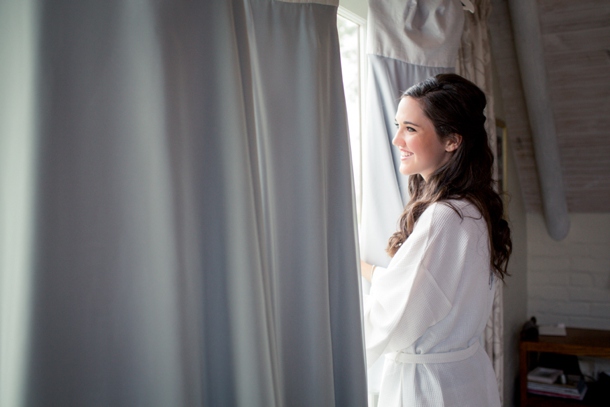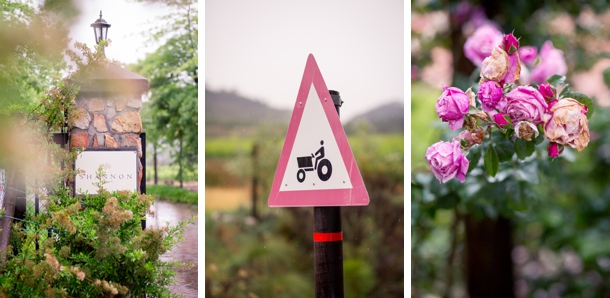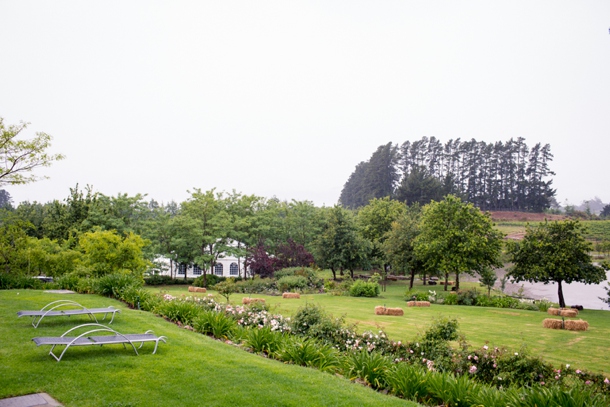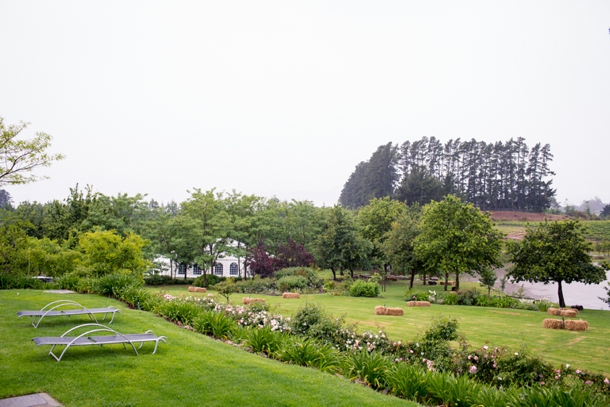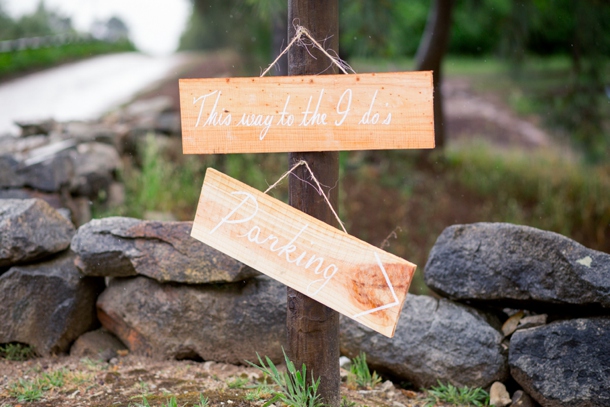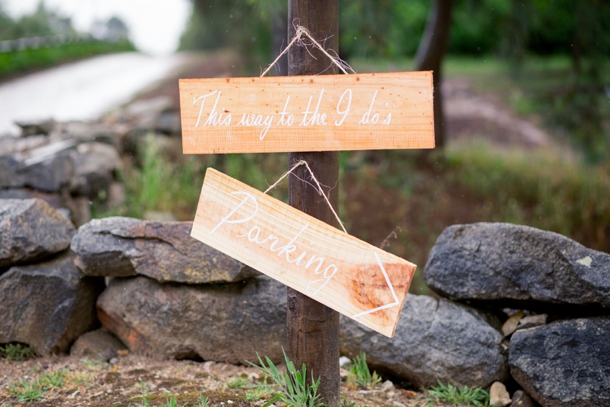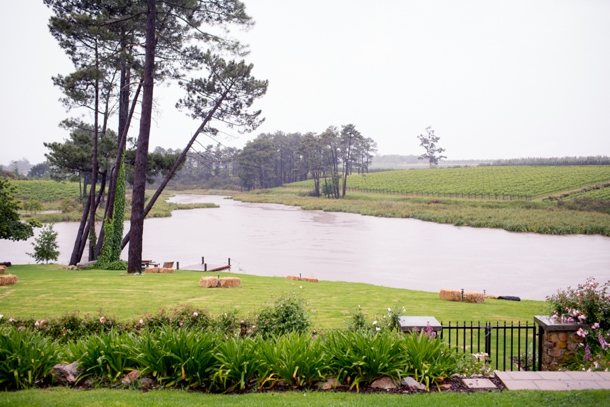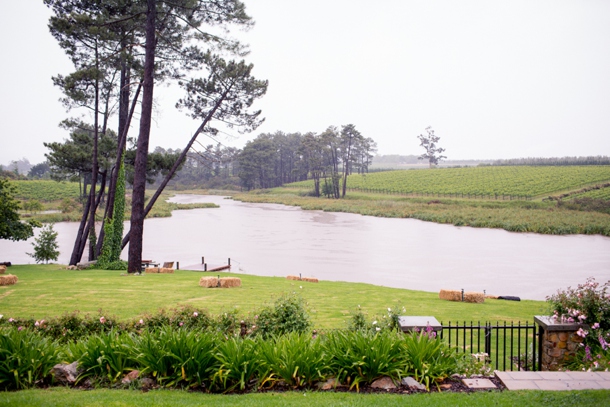 The Venue
We were very spoilt to have the option to have it on our family farm in Elgin. It is a place that means a great deal to me and a place that Mike has grown to love over our relationship. The river on the farm is by far my most favourite place and has hosted such special memories for my family. We were supposed to have an open air ceremony on the river bank, but at the last minute we had to move it to the tractor shed due to torrential rains and the river bank bursting. We kept the reception in a marquee on the river bank, which turned out to be a great decision as we had complete river frontage and the marquee started to flood just after midnight! But instead of letting the weather ruin the day, it all added to the fun and made the day unforgettable. At times, guests were outside the marquee dancing knee deep in the river with their umbrellas and gumboots!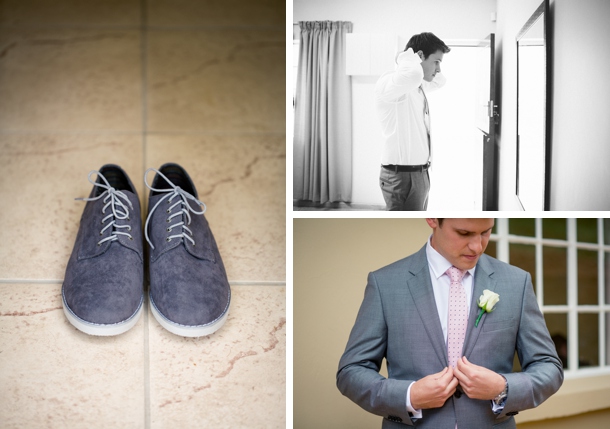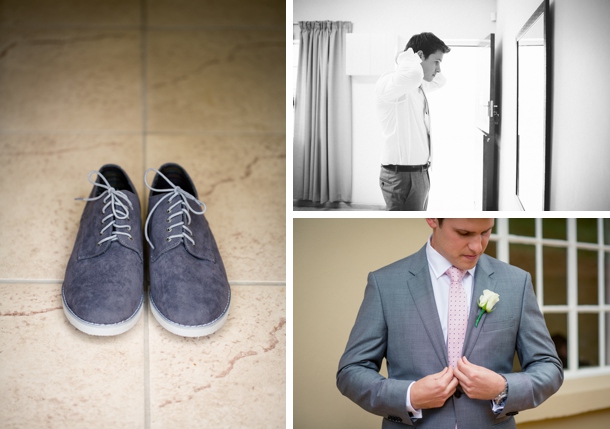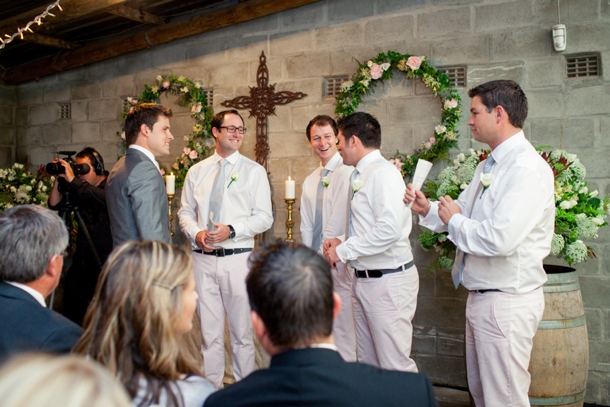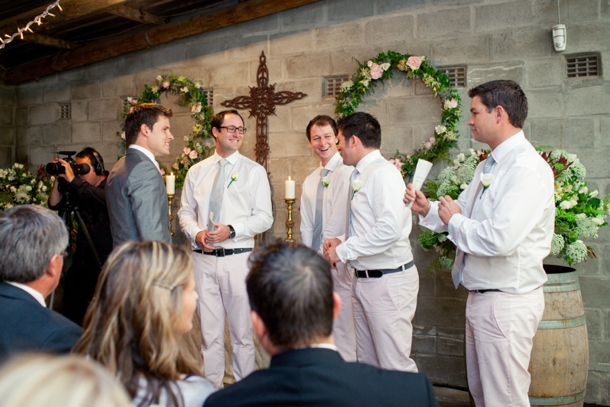 Wedding Style
Our family farm is honestly such a beautiful spot that we decided we didn't want anything to detract from it, so we decided to go for a country style wedding to incorporate the natural beauty of the farm which was complemented by our colours of subtle shades of grey and pink. In hindsight, our wedding would definitely be considered a gumboot (wellingtons) themed wedding as there was a torrential downpour resulting in 80% of our guests, along with the bridal party, all wearing gumboots for the day!
DIY Elements
We did a lot of the stationery ourselves which we actually really enjoyed! Family and friends helped with the flowers and we were lucky enough that Mike's talented sister makes beautiful wedding cakes.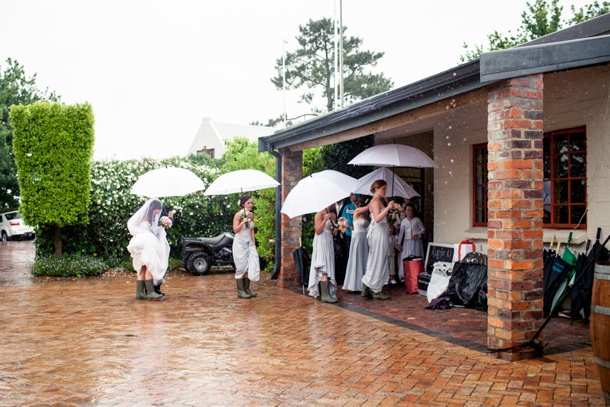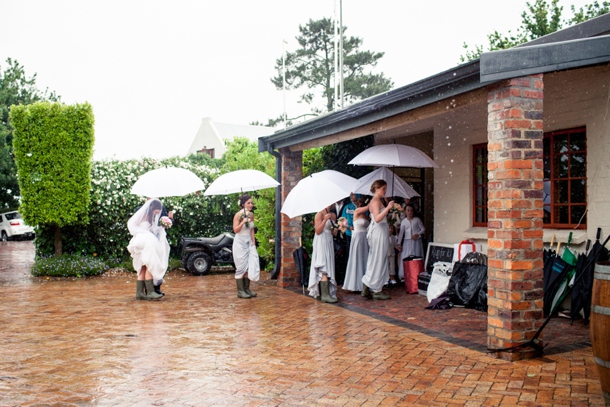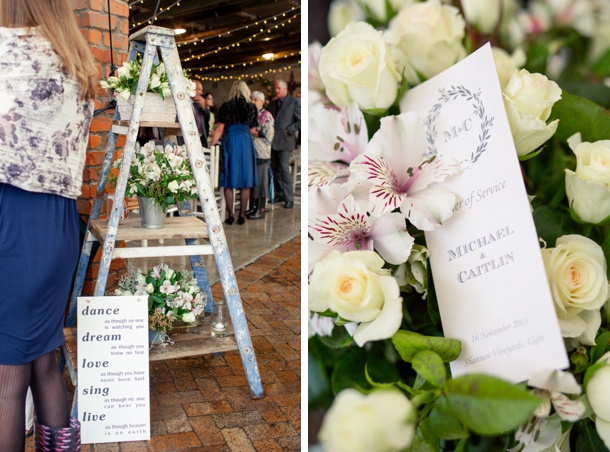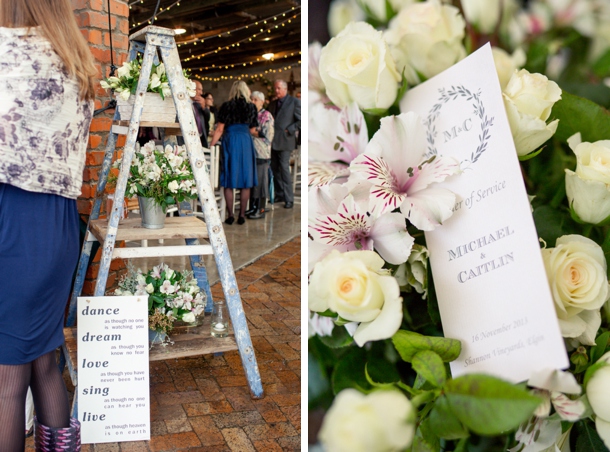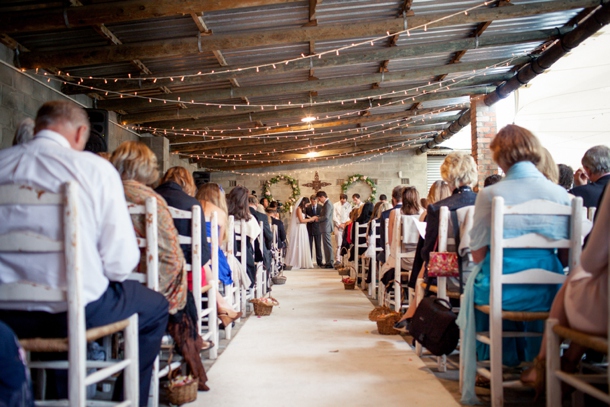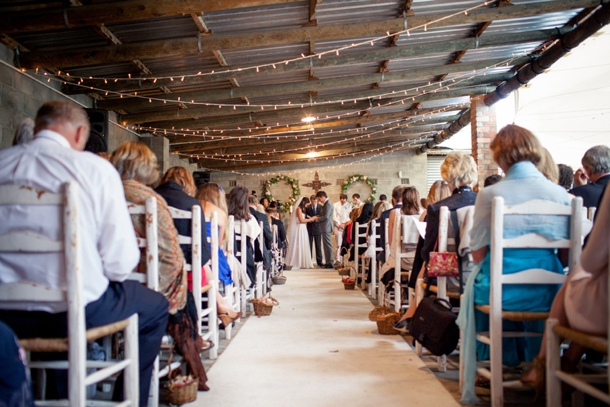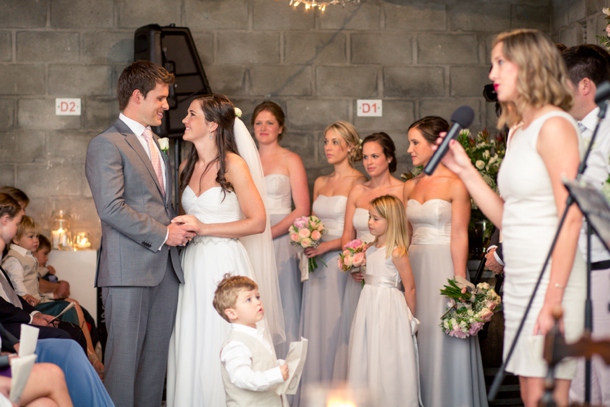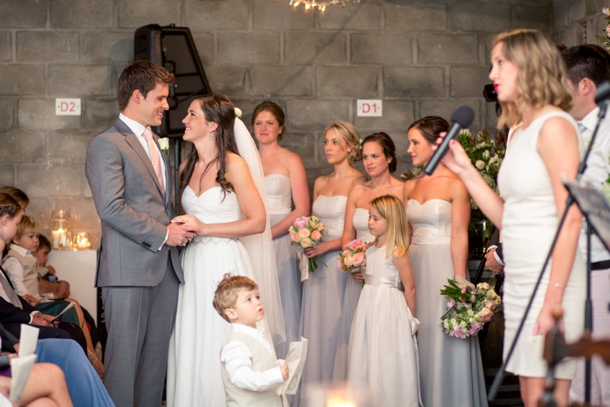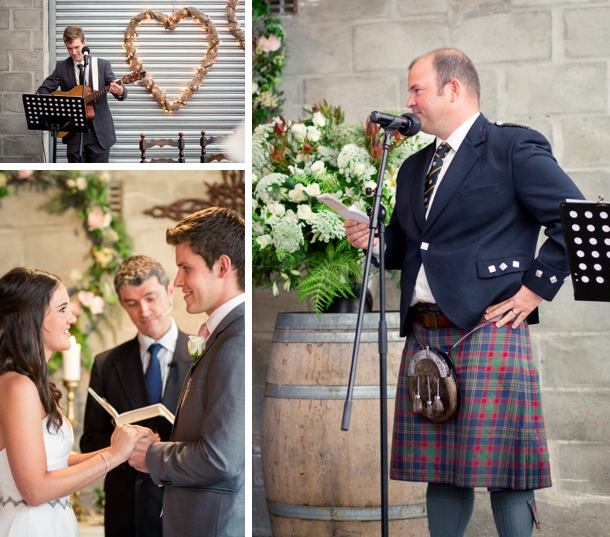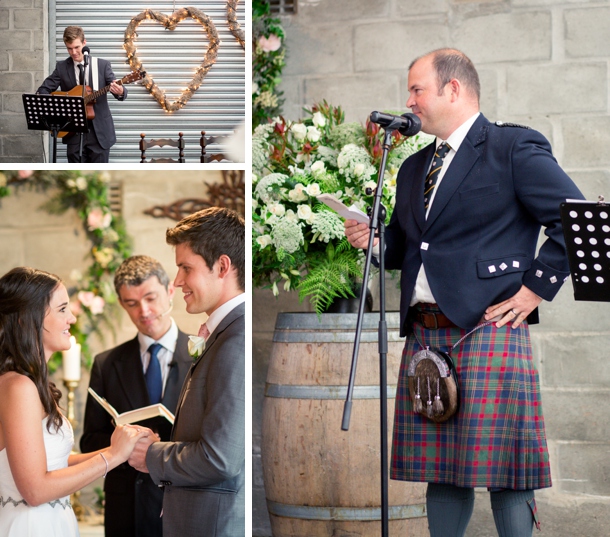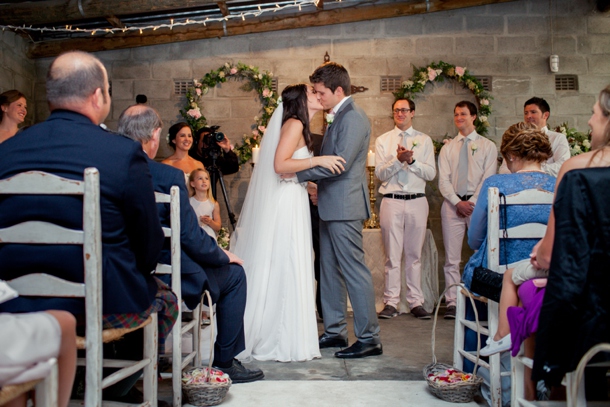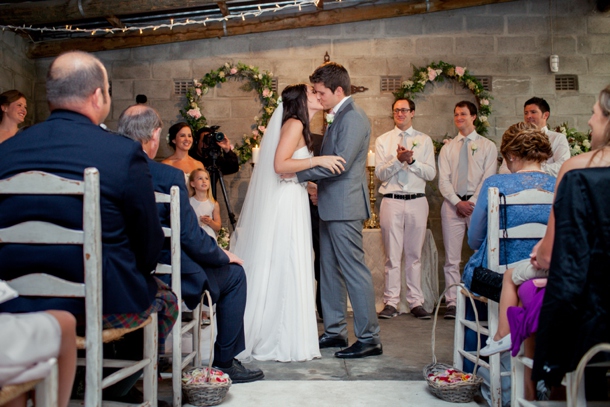 The Flowers
They were stunning! We wanted simple, relaxed and soft arrangements that used a lot of the fynbos (local Western Cape shrubs) from the farm as well as some of my favourite flowers. My sister-in-law did the big rustic flower wreaths at the ceremony which I loved and our family friend, Sandy, did the beautiful table arrangements which were definitely the main feature!
The Dress
I tried on many dresses from shops as well as other designers, but when we walked into Elbeth Gillis' studio in Cape Town I think my bridal party and I knew that we had come somewhere special. I had a look through her dresses and picked it out straight away. I put it on and the reactions from my bridesmaids, sister and mum had made my mind up for me before I had even had a look in a mirror. I wanted a dress that would be perfect for the farm, would be easy to dance in and that Mike would love – and my dress was all that and more. It's a very simple dress that was just made to perfection and I am desperately trying to find a reason to wear it again!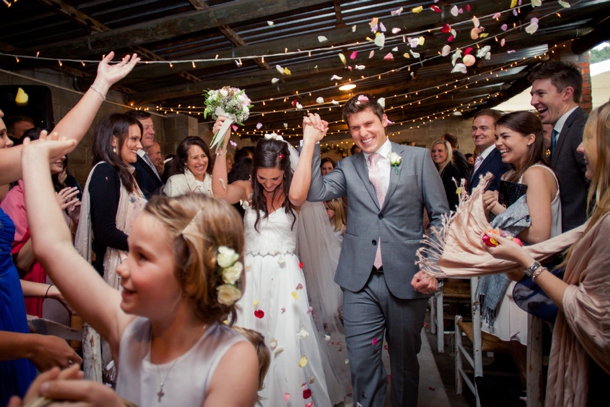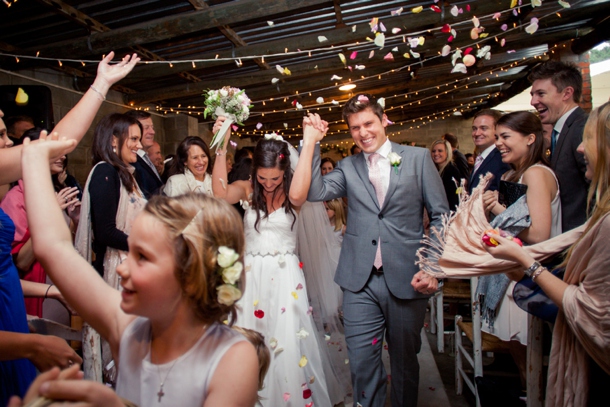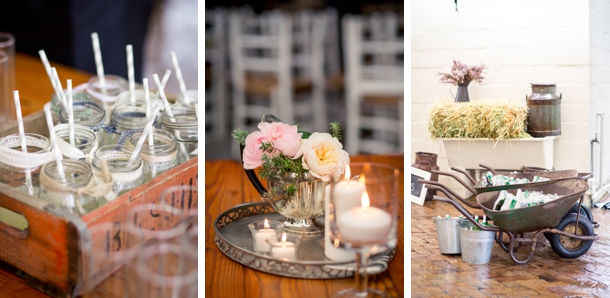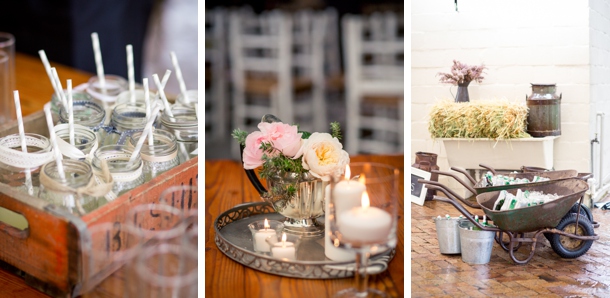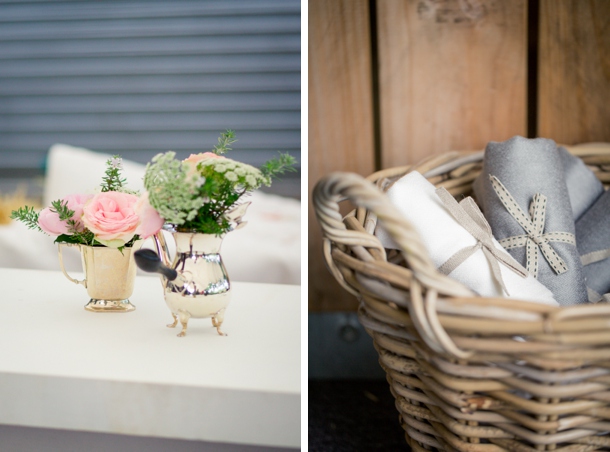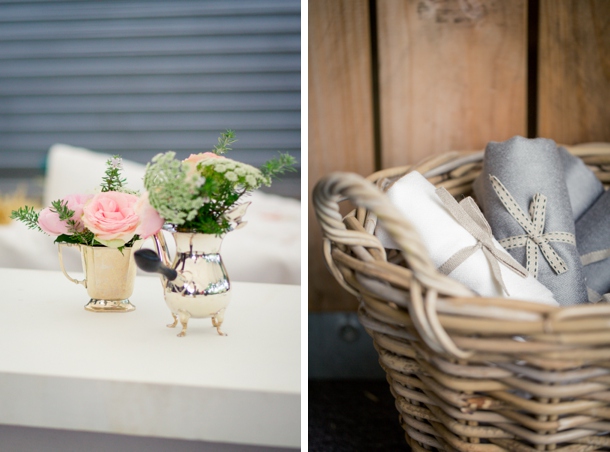 Memorable Moment
Arriving at the tractor shed in gumboots under an umbrella with my dad. It was absolutely magical! It was pouring with rain, and as I got to the end of the aisle, everything became a haze and I just could not stop looking at Mike! I also loved how our dancefloor remained packed for the entire evening, we all had such fun :)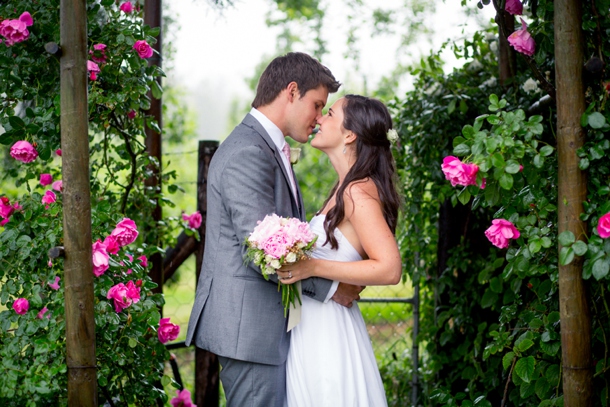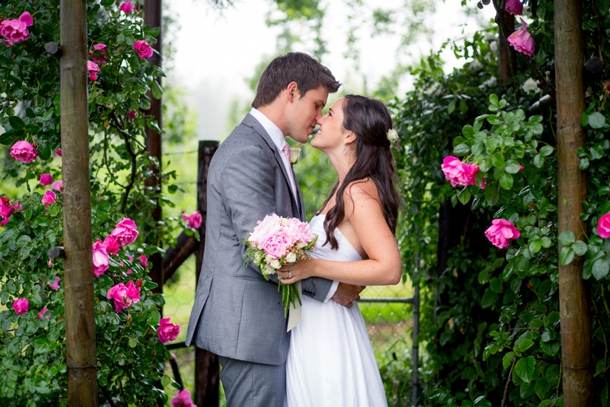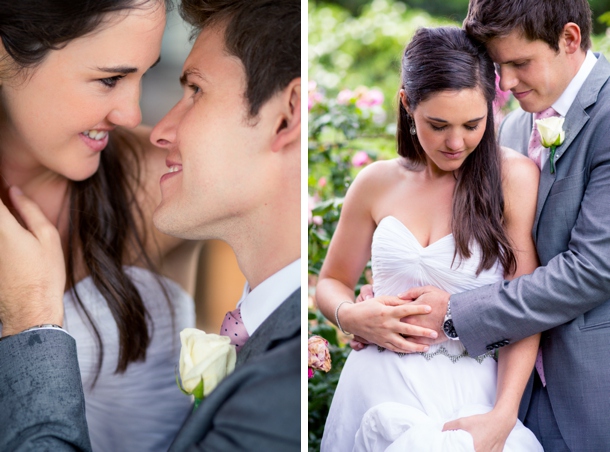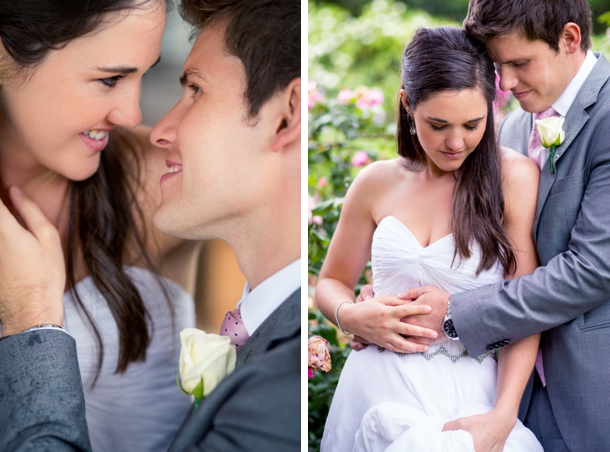 Proudly South African Details
We had my husband's family doing their (in)famous dance to 'Impi' by Johnny Clegg :)
The Honeymoon
We spent three nights between Franschhoek and Stellenbosch (which was a surprise) and then went on to spend a week at Indigo Bay on Bazaruto Island just off Mozambique.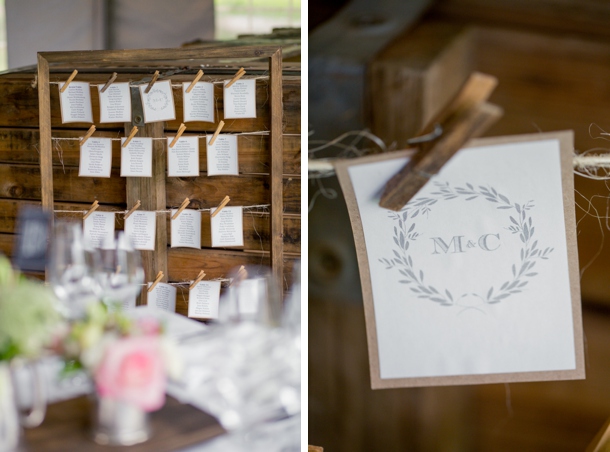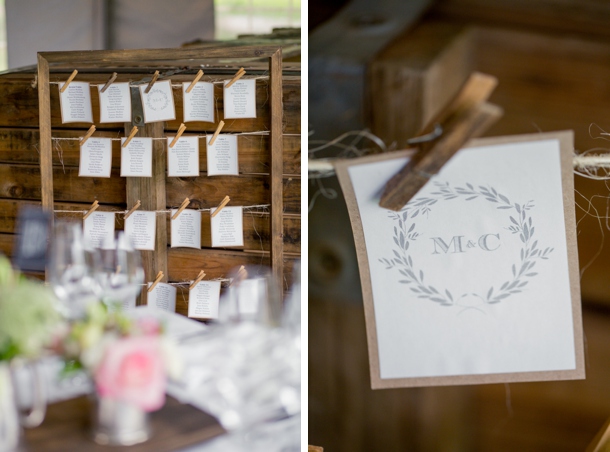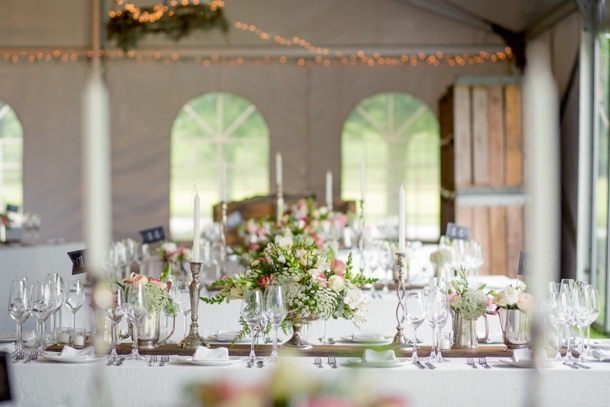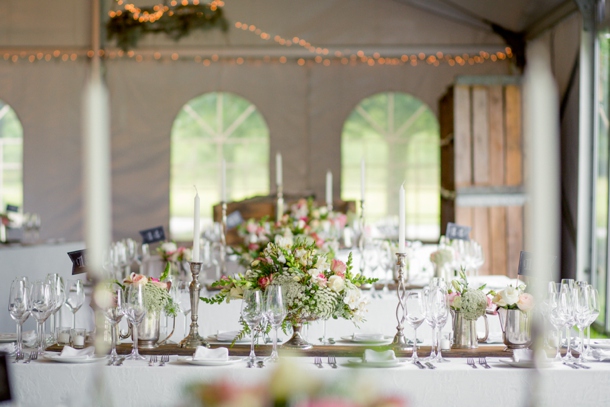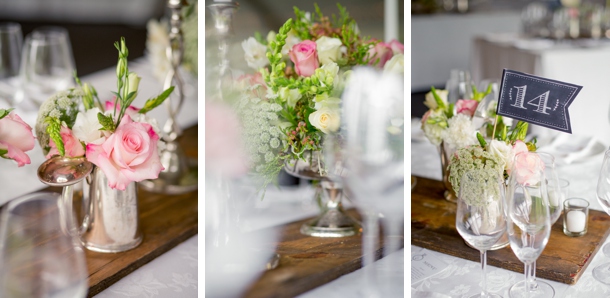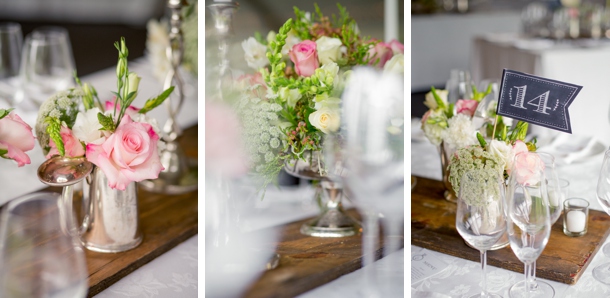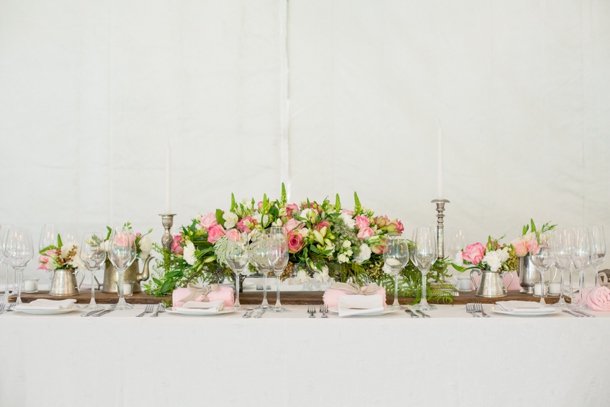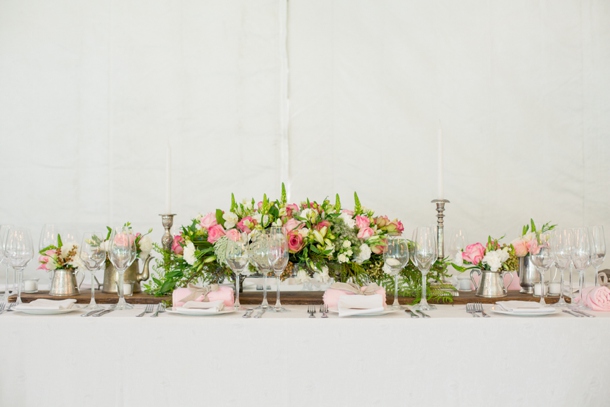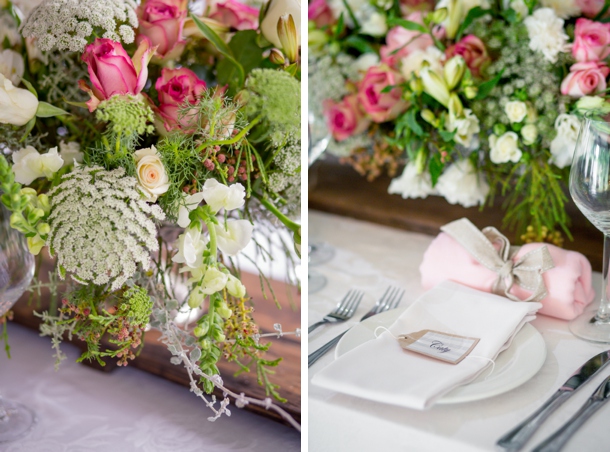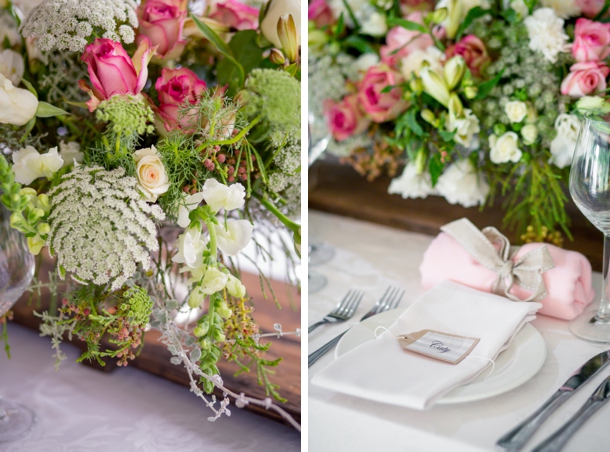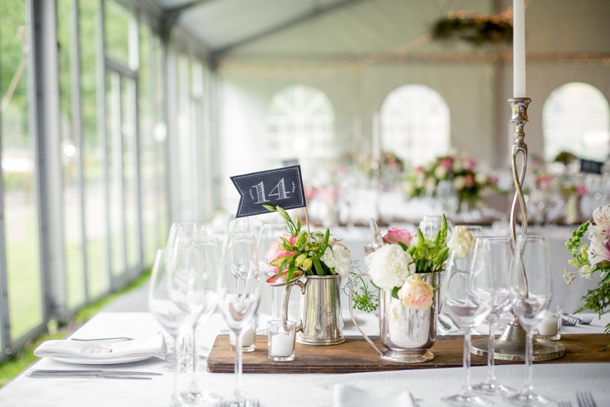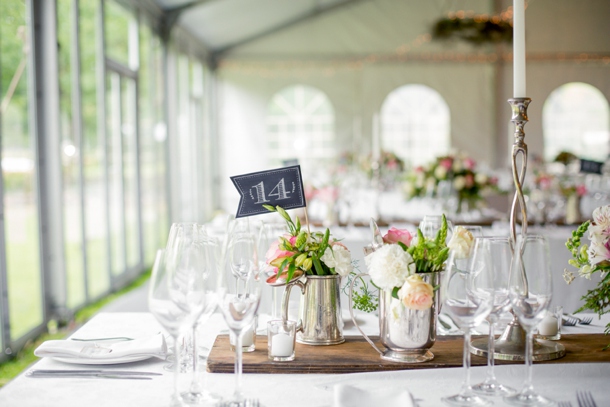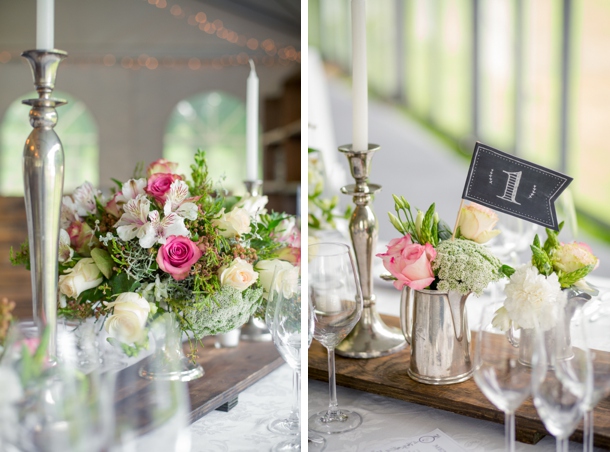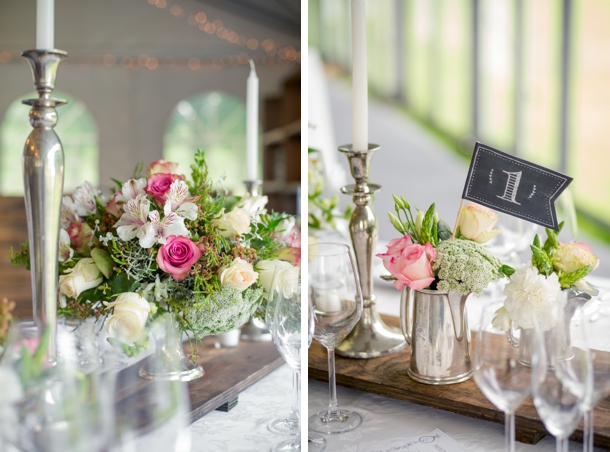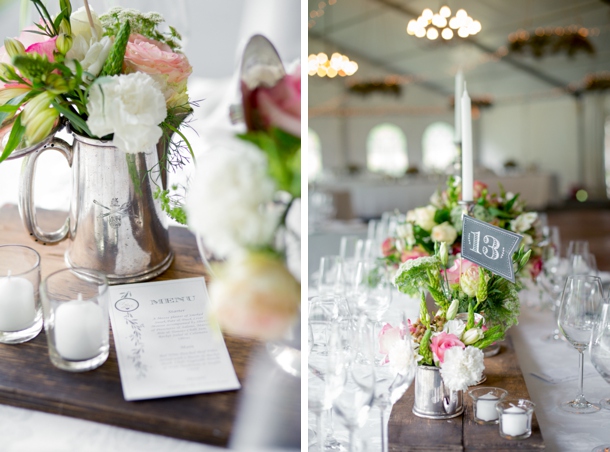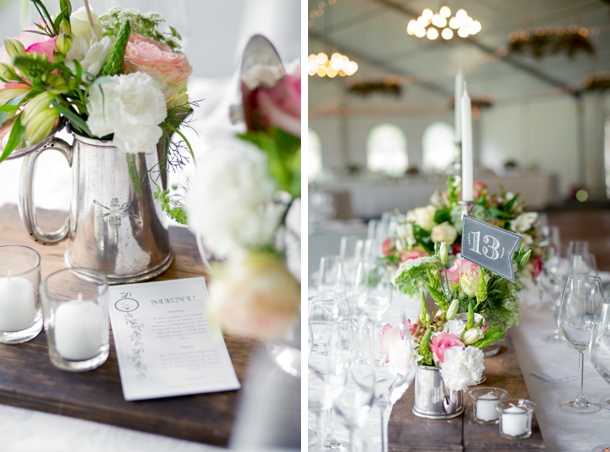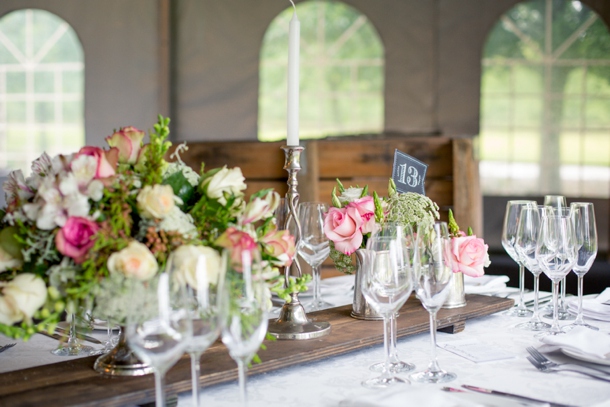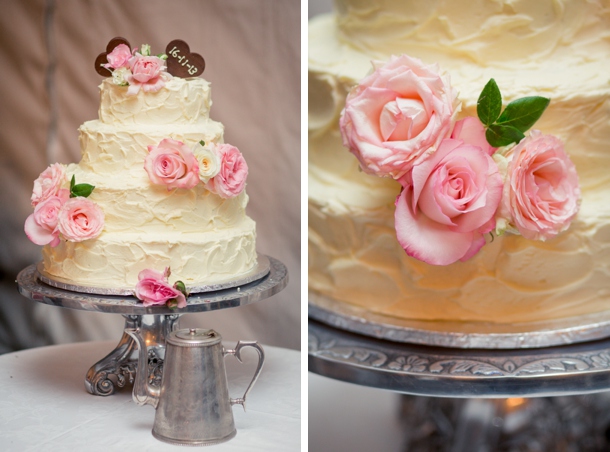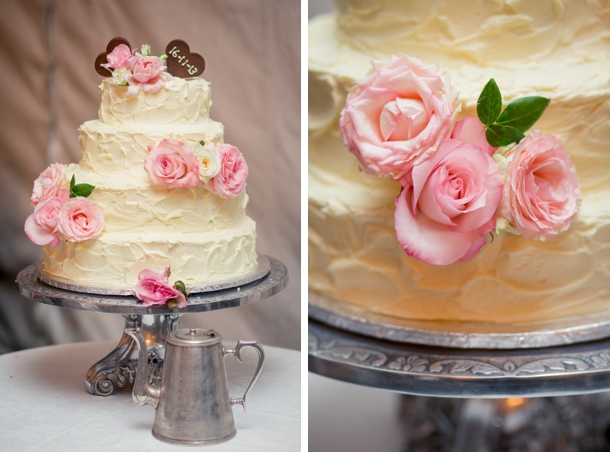 Advice for Future Brides & Grooms
Don't get caught up in all the small details! In all the hype and lead-up to the wedding, you forget about them and realise they are not even important. Enjoy the planning process together as it really is such fun!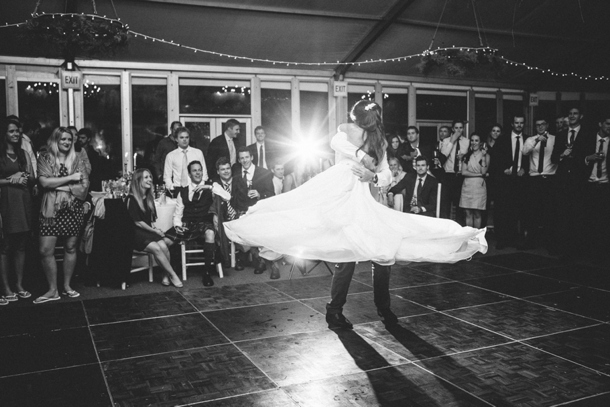 You can see more from this wedding on Tasha Seccombe's blog.
SERVICE PROVIDERS
Venue: Shannon Vineyards | Catering: Gordon Manuel from Gordon's Country Kitchen | Photography: Tasha Seccombe | Co-ordination: Koos Myburgh | Video: FJS Productions | Cake: Nicola Buchner | Flowers: Sandy Maree | Decor & hiring: 4 Every Event | Stationery: Doodles | Bride's dress: Elbeth Gillis | Bride's accessories: Kay's Antiques | Bride's accessories: Swarovski | Hair: Natalie Roos | Makeup: NewDef | Bridesmaids' dresses: Griet de Villiers | Groom's suit: Hugo Boss | Groom's shoes: Country Road | DJ: Tom Kenmuir | Sound: Vision Media