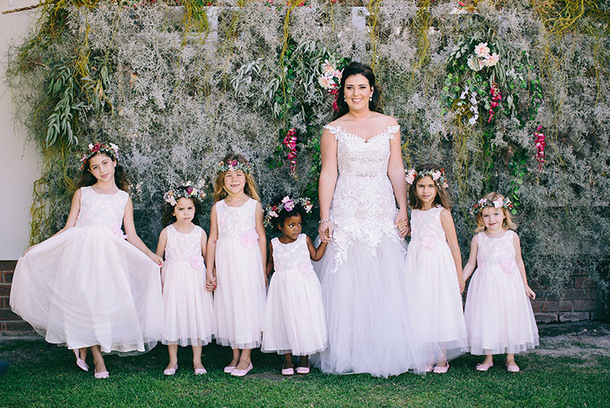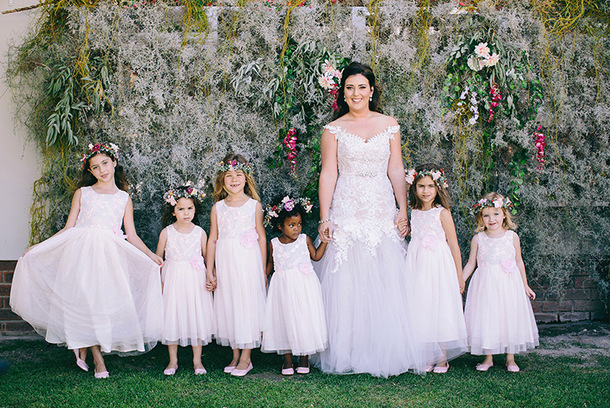 While we're obviously fans of everything soft and subtle here at SBB HQ, I won't lie – a bright sea of statement botanicals sure sets my heart racing. And wait till you see the florals in this incredible wedding – Heike of Fleur le Cordeur has truly wowed us again! Bride Rieke started off with a palette of duck egg blue and coral, and rustic wood texture, and a passion for peonies so strong that it determined her wedding date to hubby Jurgens (a girl after my own heart!). Heike added in bright pops of purple and orange and yellow and blue, dreamy greenery chandeliers, orchid-strewn flower crowns, and a statement flower-decked wall. Antique botanical prints added an elegant antiquey feel, and even Rieke's gorgeous gown sported a garden's worth of tulle blooms. From the groom's velvet blazer to the foodtruck at cocktail hour, to the sparkly-topped lilac bridesmaid dresses, we're loving every single detail, and who better to capture it all than the lovely Cari of Cari Photography?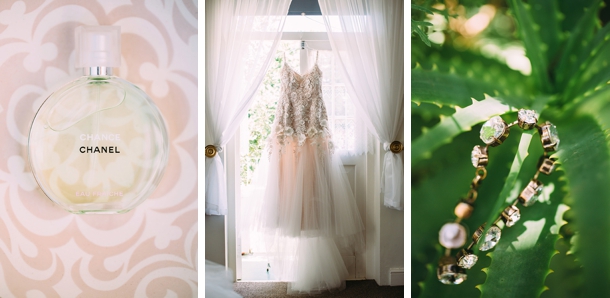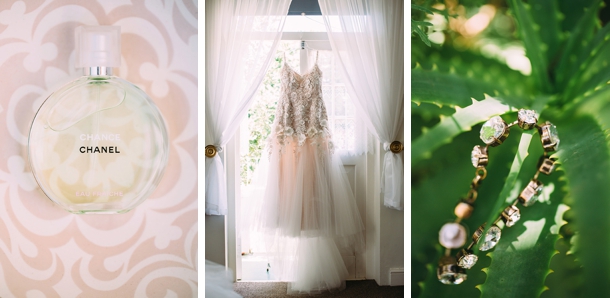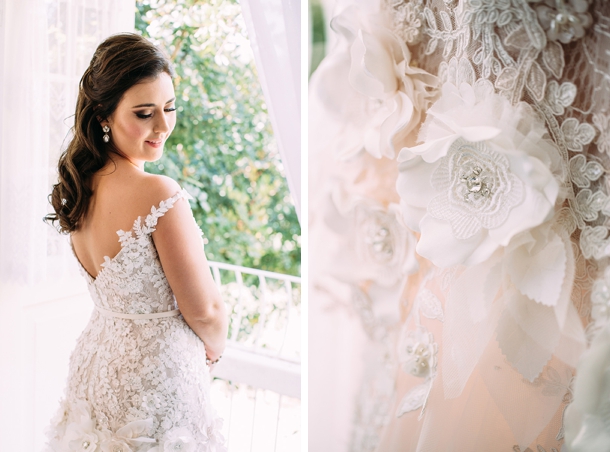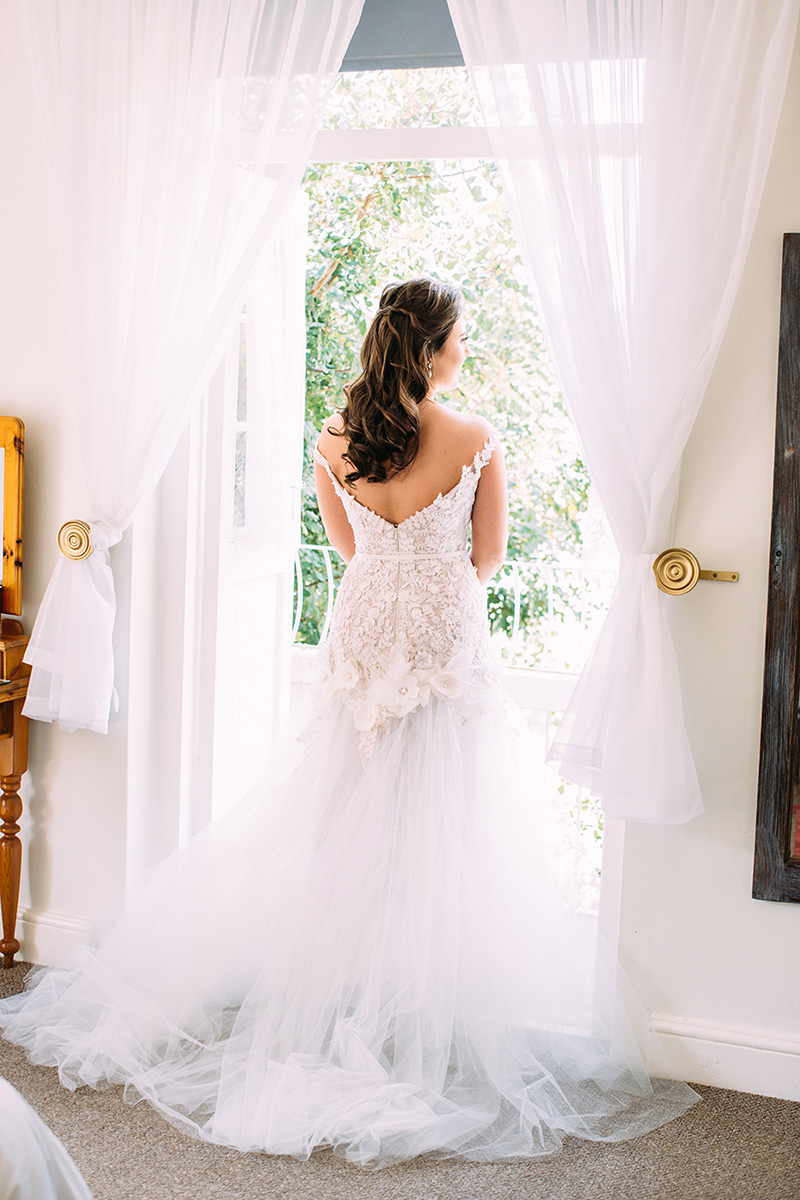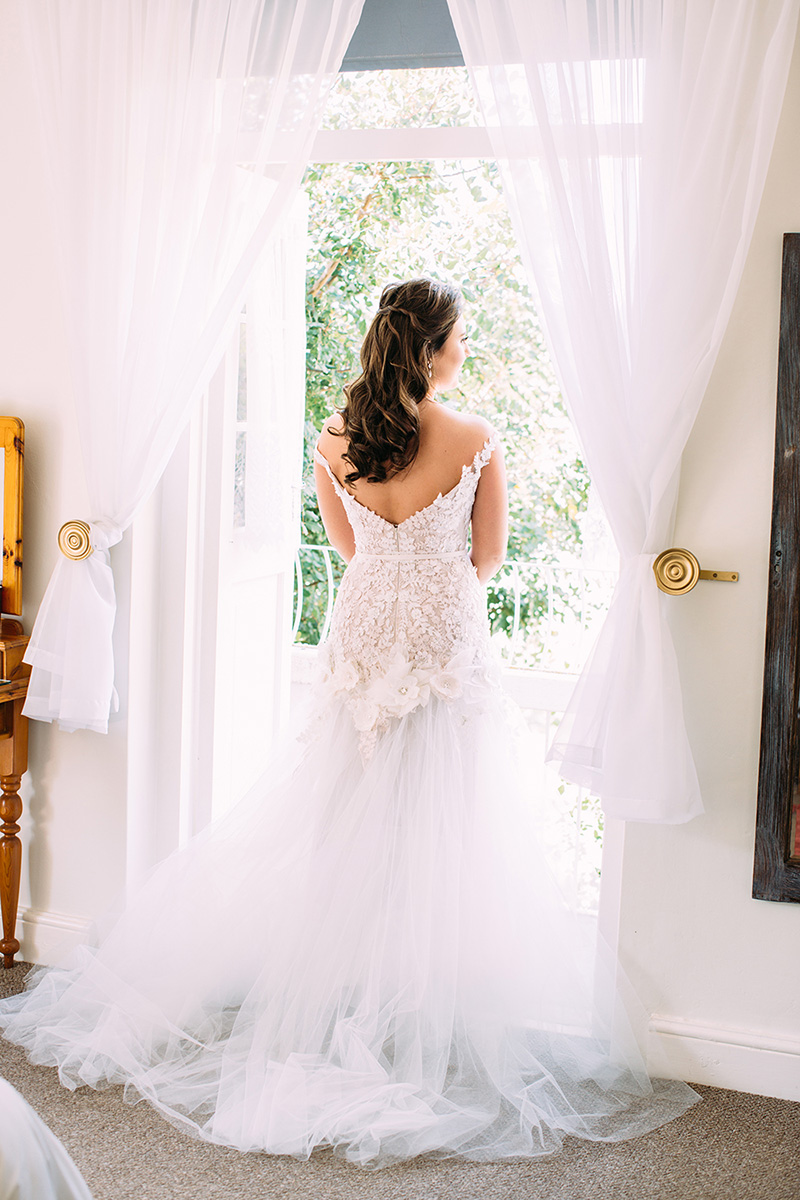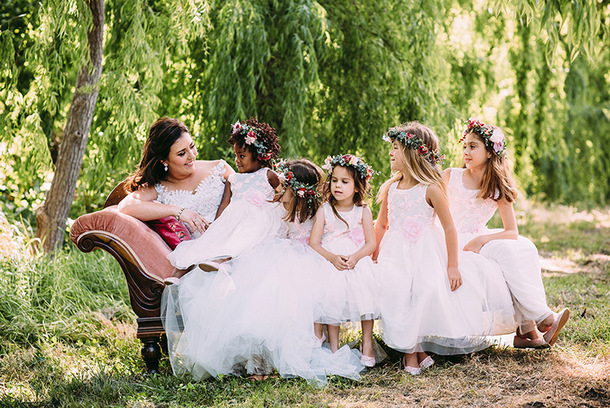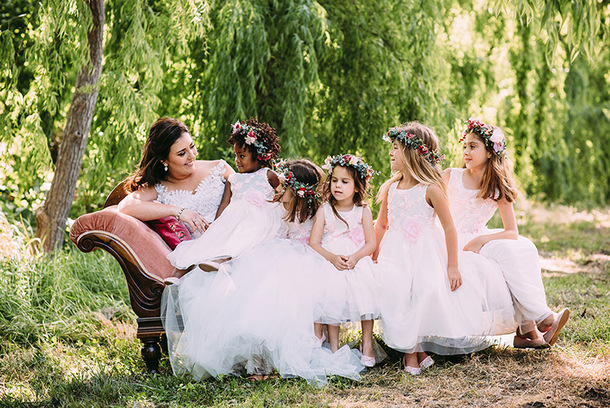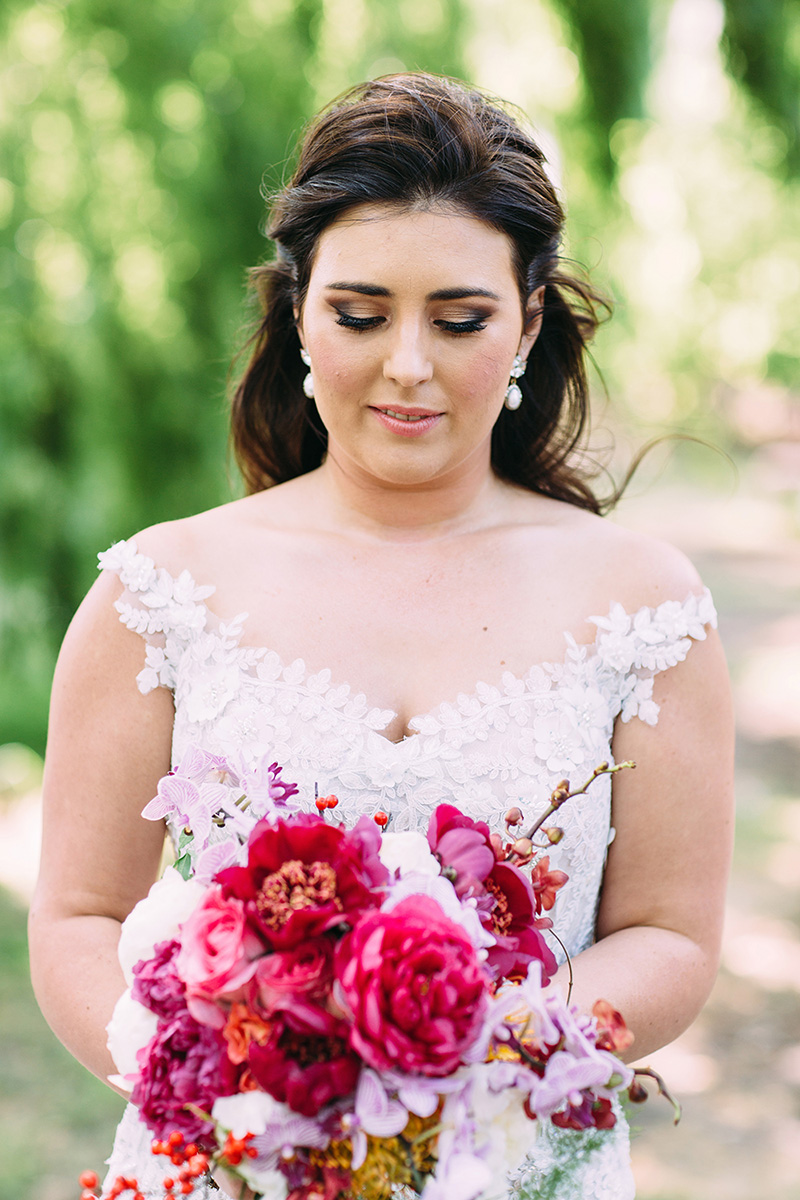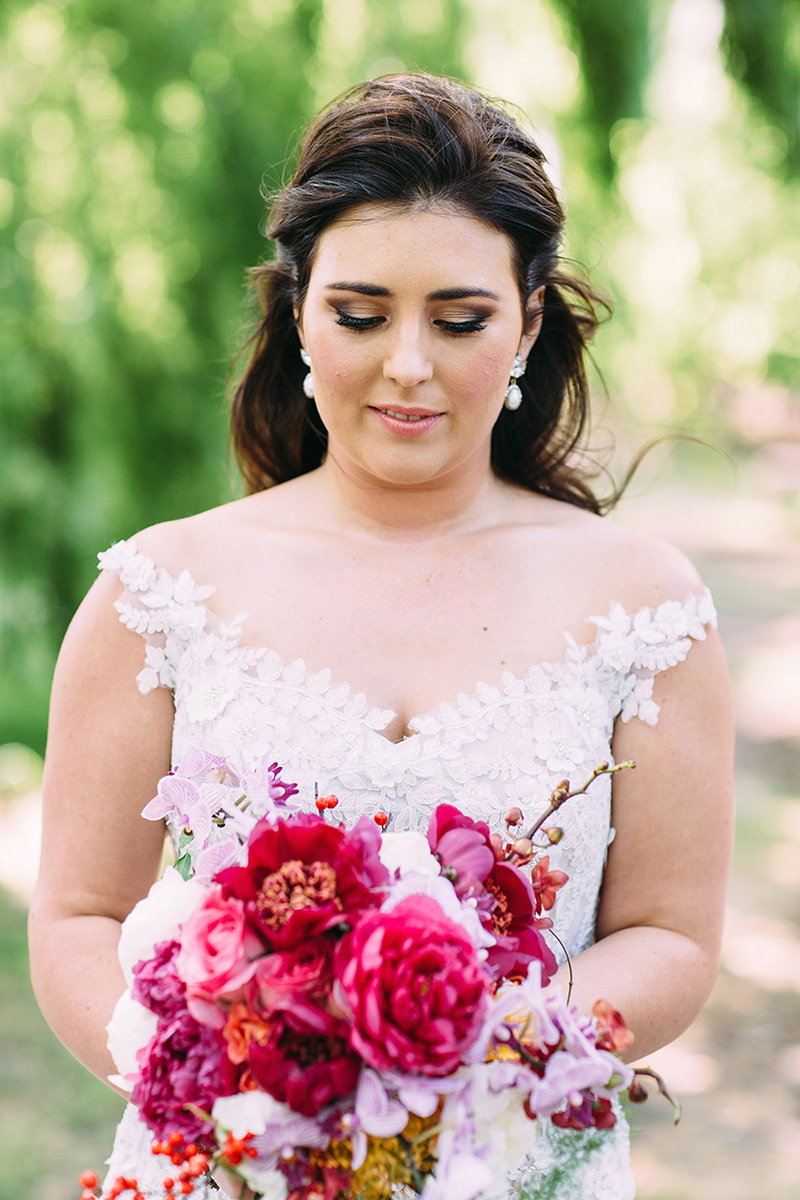 Love Story
I visited an university friend in her hometown. She wanted me to meet this guy and I really wasn't interested since I had just got out of a relationship. Having a boyfriend was the last thing on my mind. She took me to his house because she wanted me to see a picture that was hanging in his living room. And there everything started. He gave us money to go buy milk and we drank coffee at his kitchen table. That living room and that kitchen table also happen to be mine now…!
The Proposal
It was the start of our December holiday – mine had started a week earlier and I was so excited for his office to close and to celebrate with him. On our way to Kleinmond, where my parents' beach house is, I suggested we stop to have a drink but he wasn't himself and just said no, and that we should get to the house and unpack the car. Once we'd arrived, greeted everyone and unpacked, he wanted to go for a drive. He was smiling the whole time and I couldn't understand his weird behaviour! Eventually we went back home, and he suggested we go for a walk on the beach, which was weird as well, because usually I'd be the one asking him to walk with me. While we were there, I told him how, when I was a little girl on that exact beach, I used to look at the couples walking hand-in-hand and wonder when I would get to do that. And I think he thought that was the perfect moment to ask for my hand in marriage. He started crying, I started laughing. I immediately said yes, and then we ran home to grab some champagne, and enjoyed the sunset together.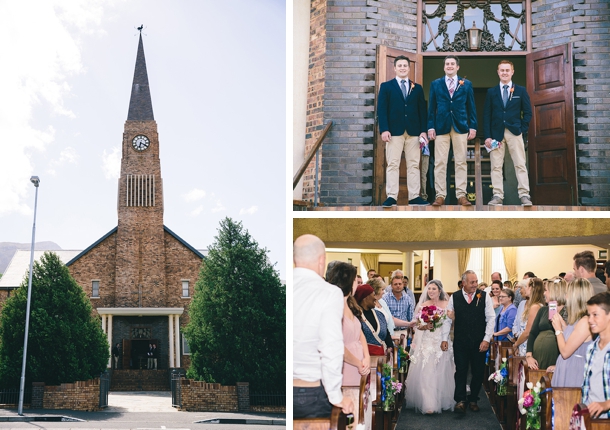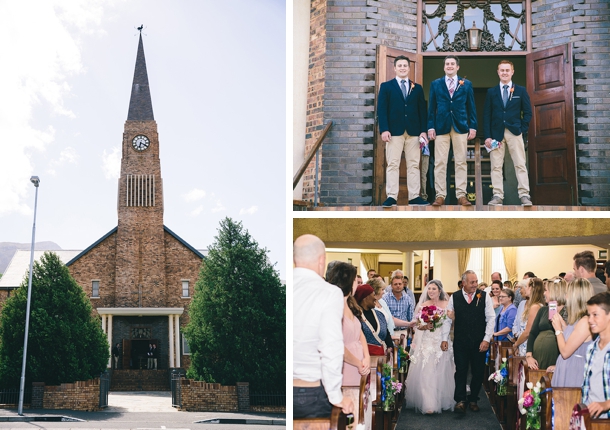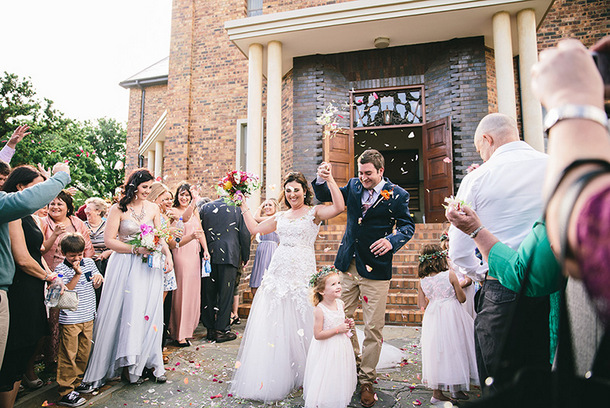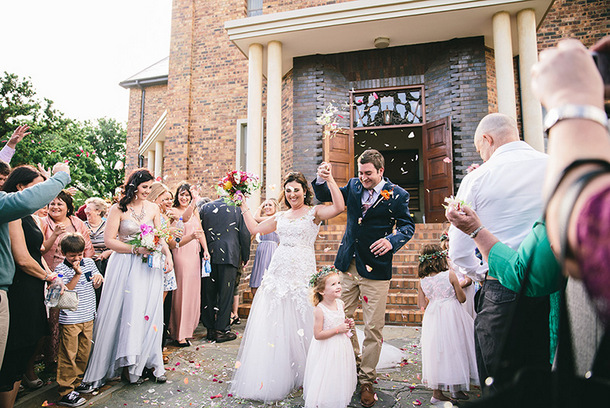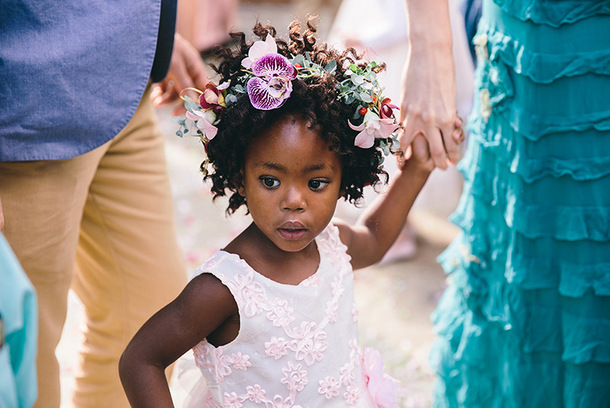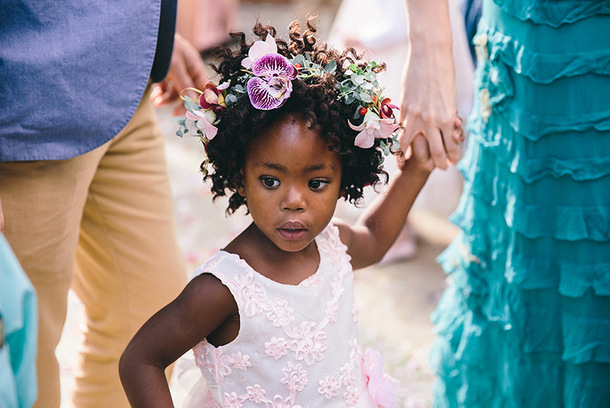 The Venue
My biggest wish for the wedding was to have peonies and I found out that they only bloom for the last week of October and the first week of November. So we chose 1 November as our wedding day! My other wish was to get married on our farm, but when I told my dad the date, he said there was no way we could get married on the farm at that time of year since it was so busy. We started looking for venues, but I knew that our farm was what I really wanted, so we decided we were going to do it. And then all the work on the farm started! My dad used a piece of land and levelled it so we could put up a tent. For the ceremony, we chose the NG Kerk in Villiersdorp, because my great-grandfather built it and was a reverend there.
Wedding Style
I wanted to get married on our farm and have a rustic but elegant theme, and the flowers were the most important thing. The colours were duck-egg blue, coral and raw wood. (Actually, there were a lot of colours, but we started with those.)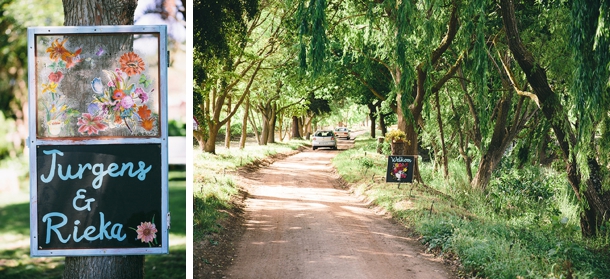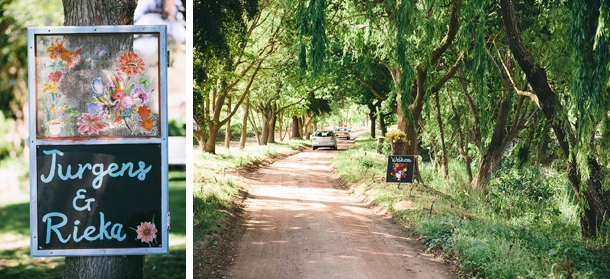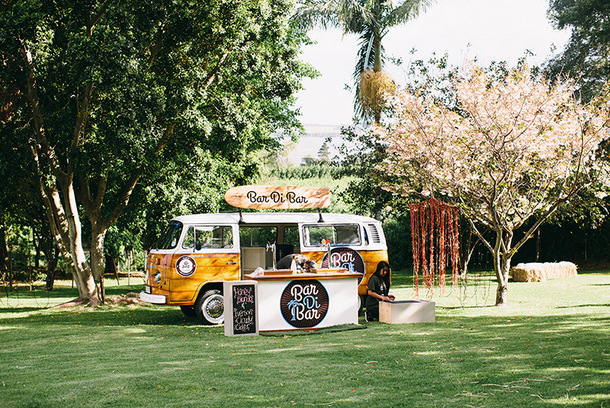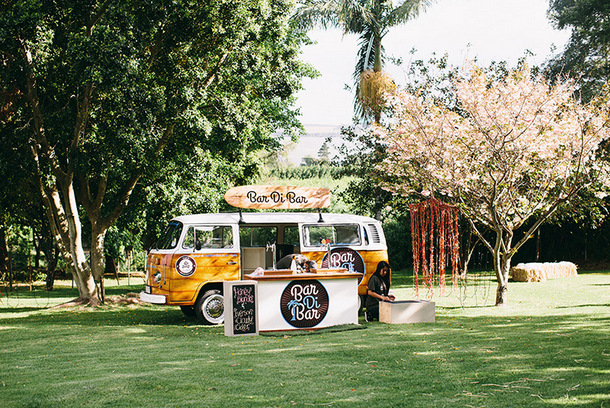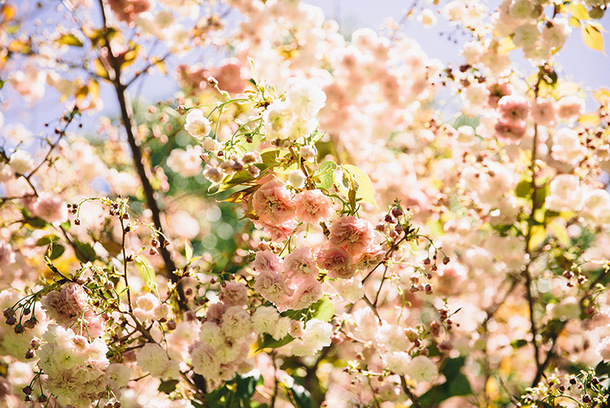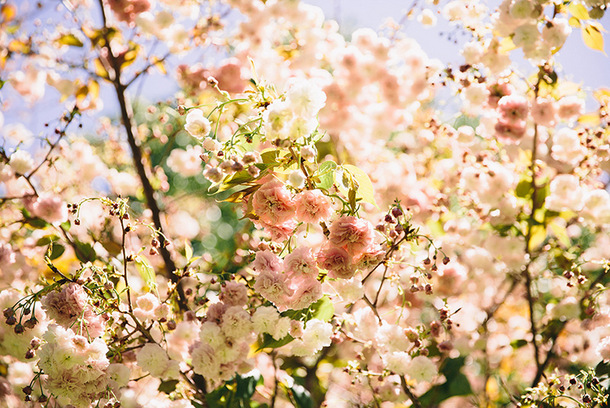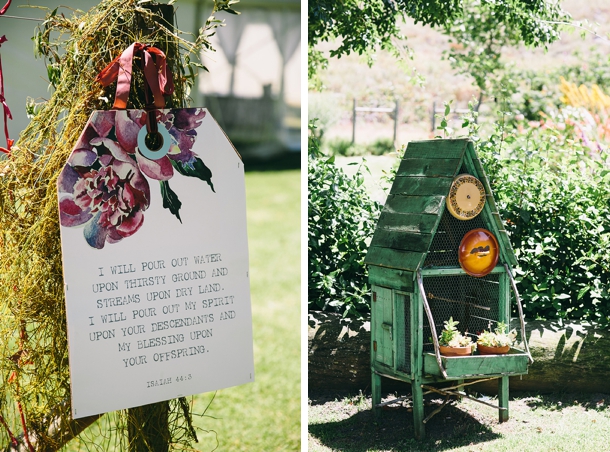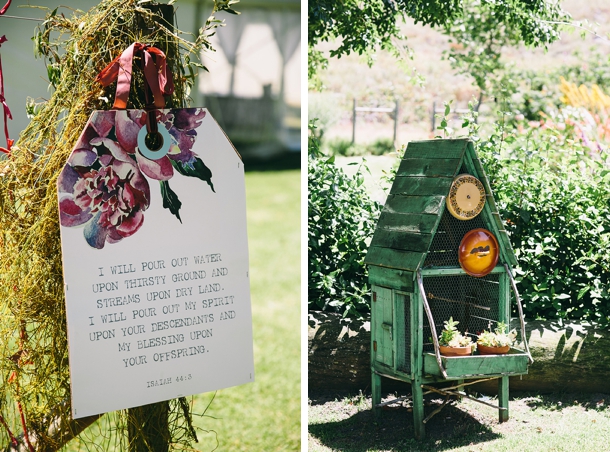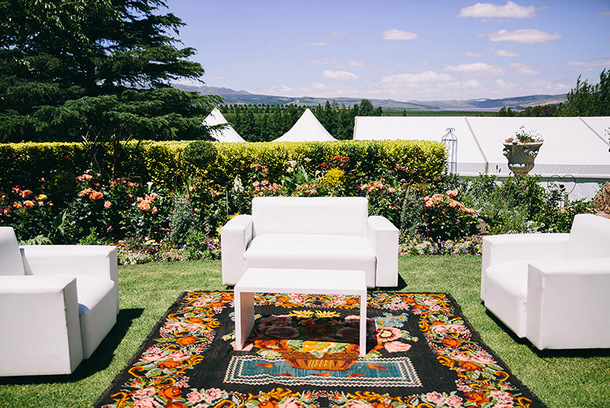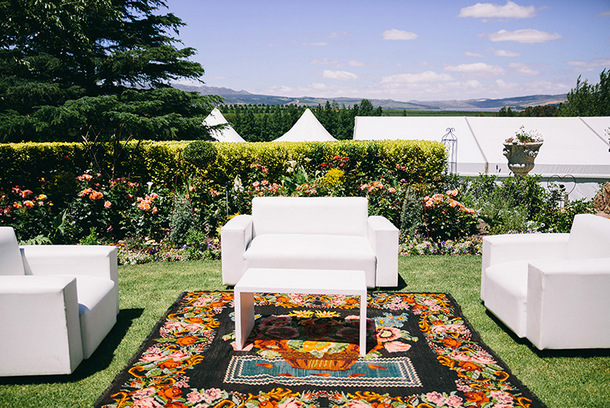 The Wedding in 3 Words
Festive, colourful, joyful.
DIY Elements
The gifts we gave the guests were handmade. The hearts for the ladies were crocheted by some ladies on the farm. The jam and marmalade were made by my mom's friend. The welcome banners and signs were also made by my mom and another friend.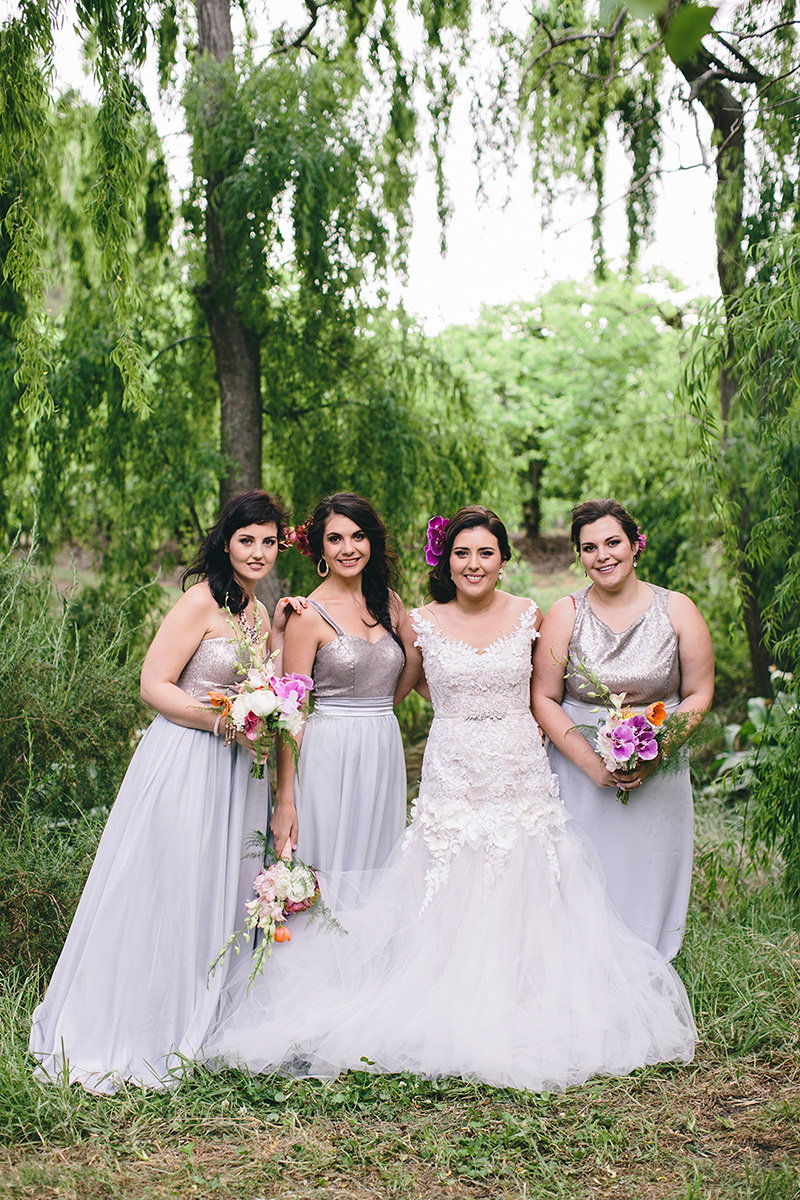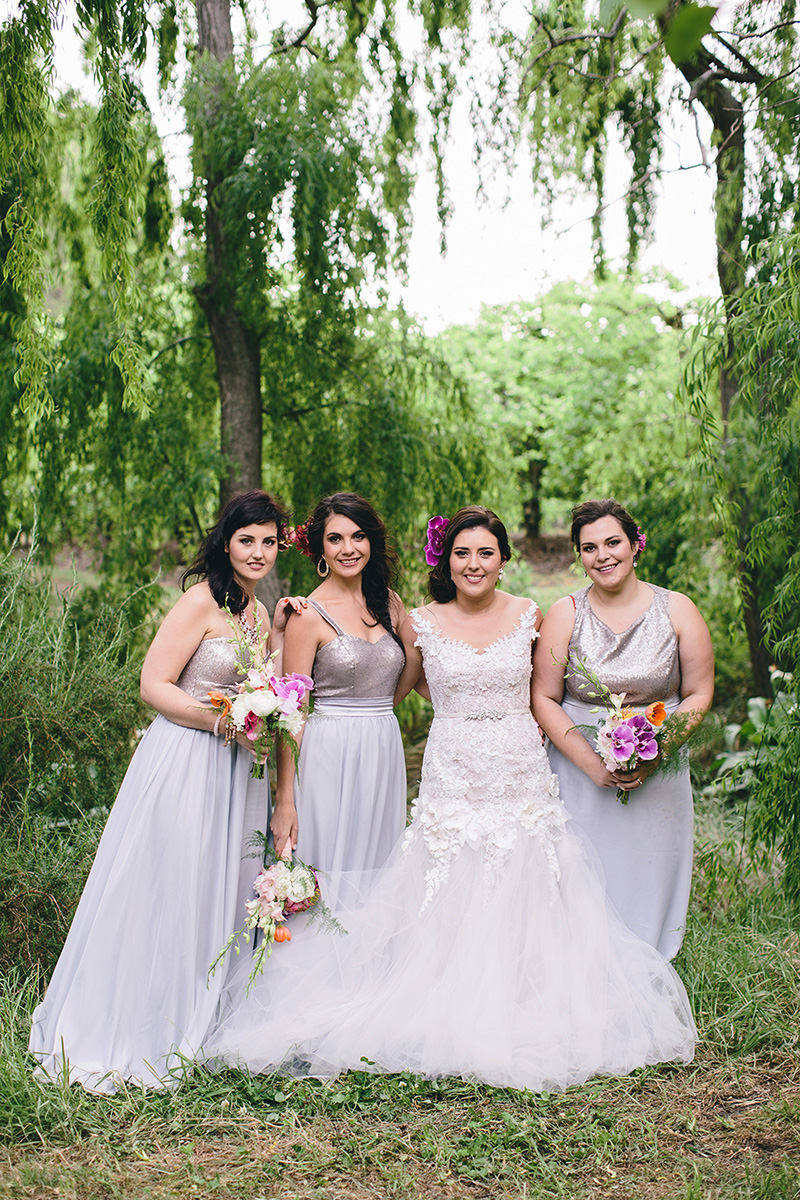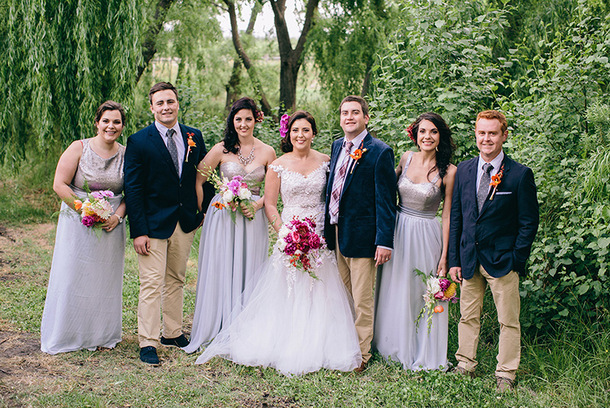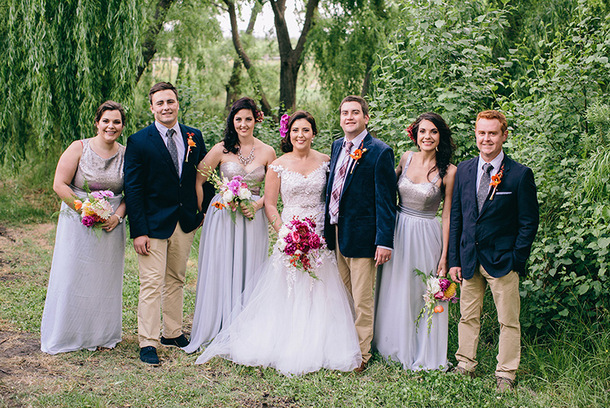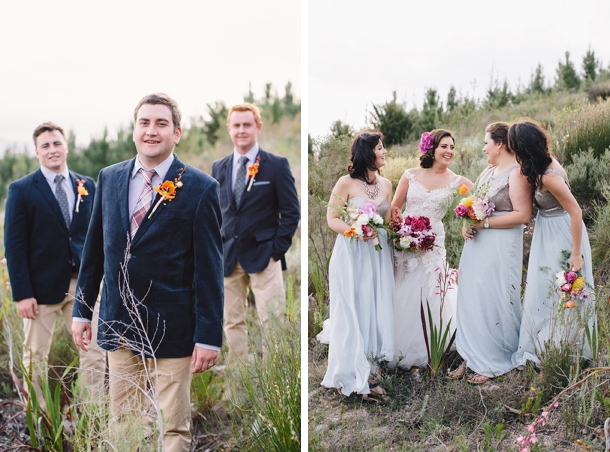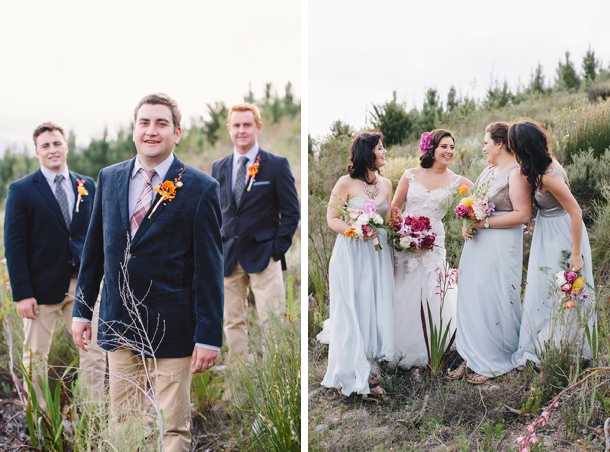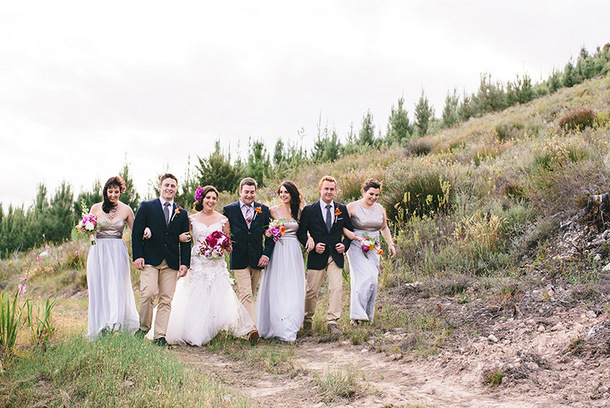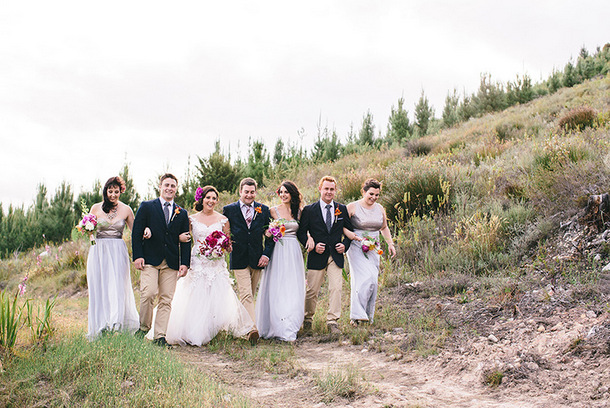 The Flowers
The flowers were done by the exceptionally talented Heike from Fleur le Cordeur. All I said was that I wanted peonies and beyond that, you can go wild! And she did! And I loved it!
The Dress
I didn't know what I wanted and what would fit my body type, but I knew I wanted flowers on my dress. I had heard about Kobus Dippenaar, so I made an appointment, and when I sat there with him he asked me, "What do you want?" and I said I didn't know. Then he asked: "Then why are you here?" and I said because of the flowers. And he said, "Okay now we have a start." And we started designing the dress right there and then.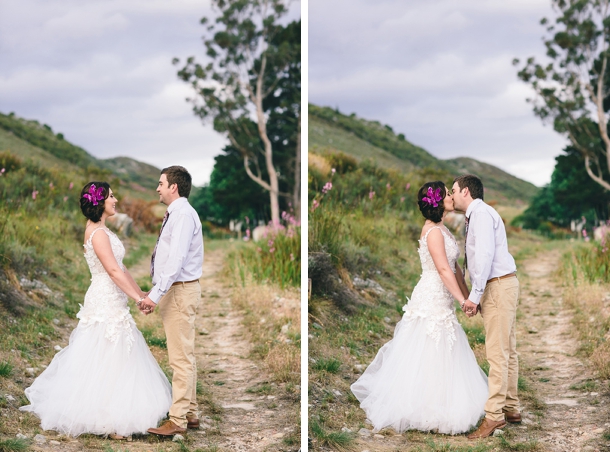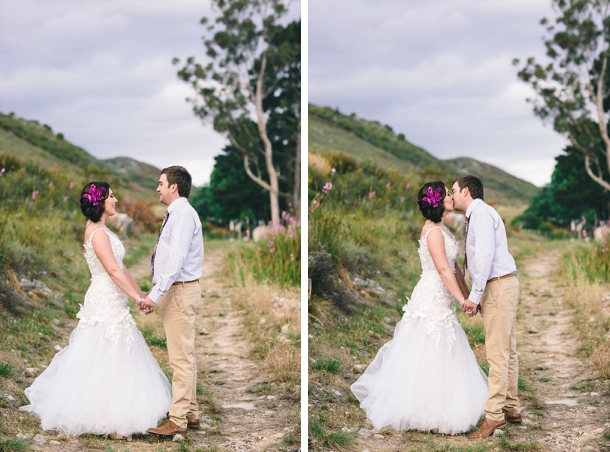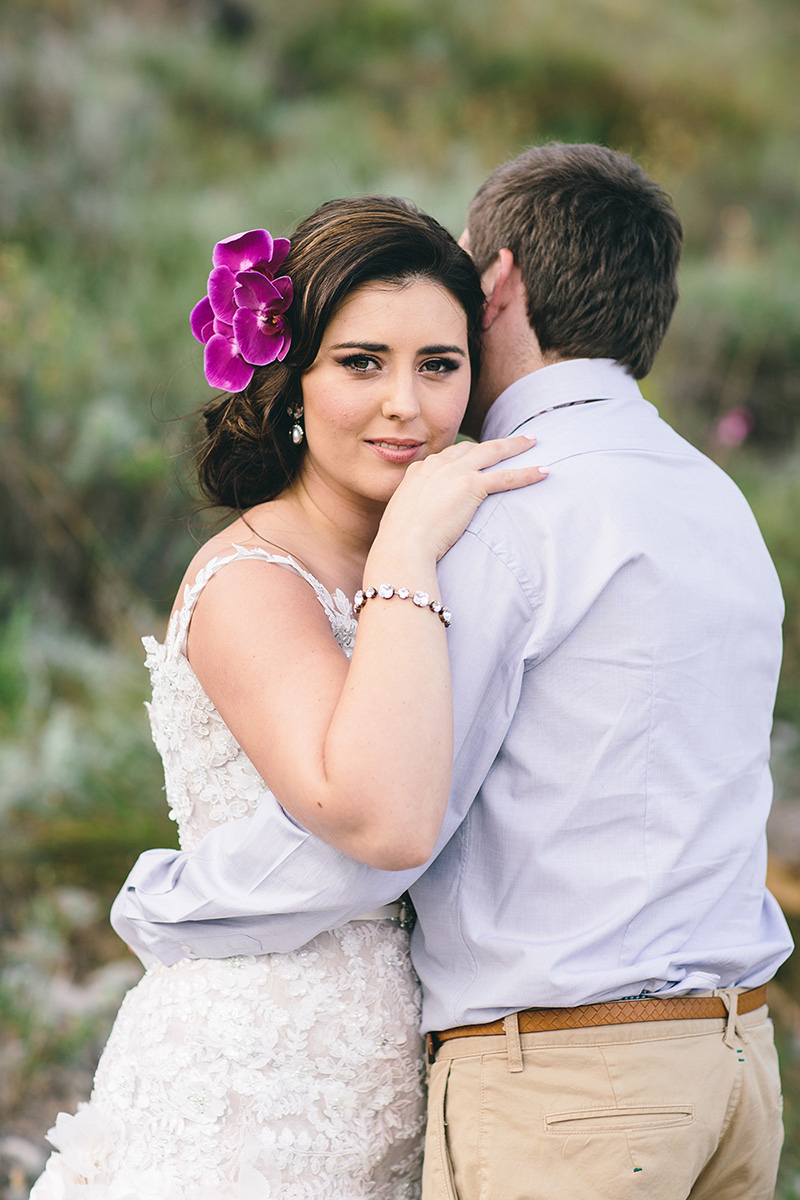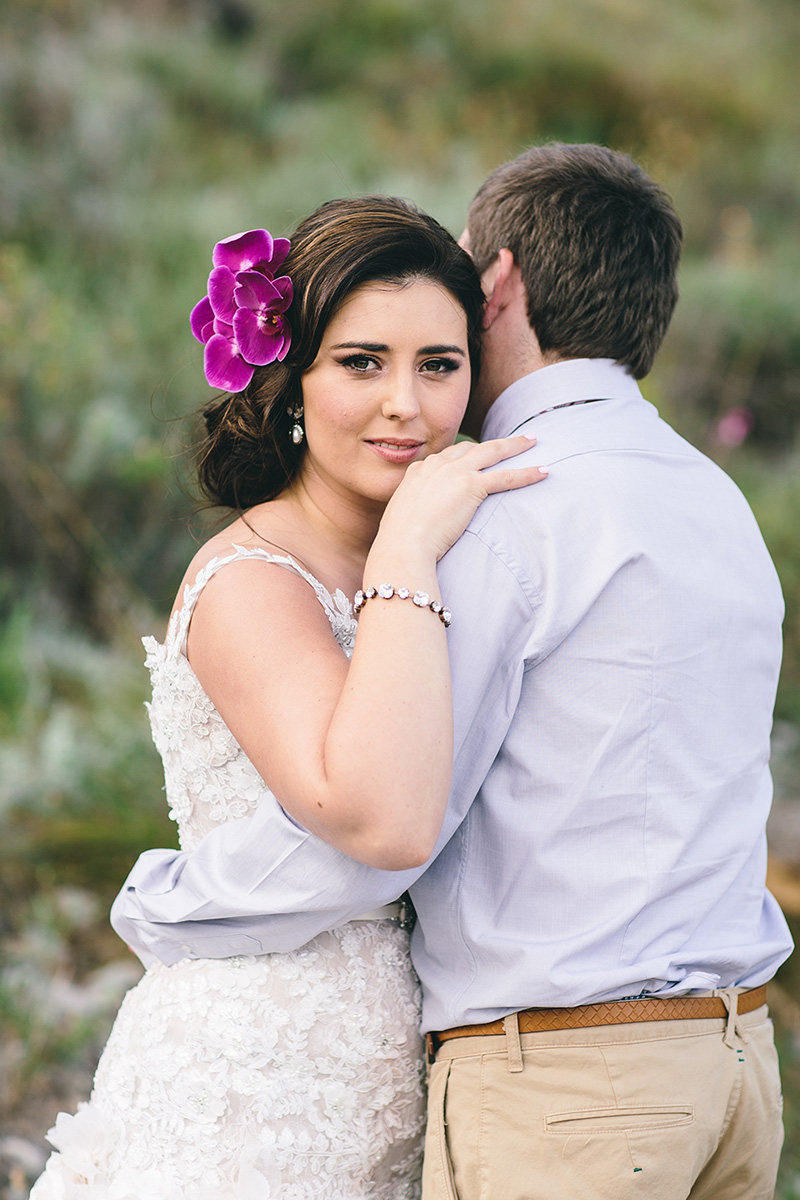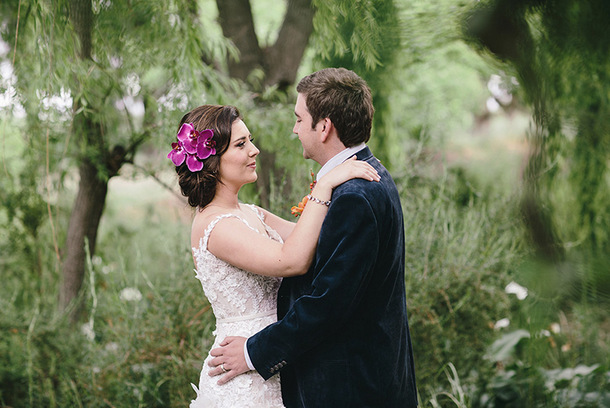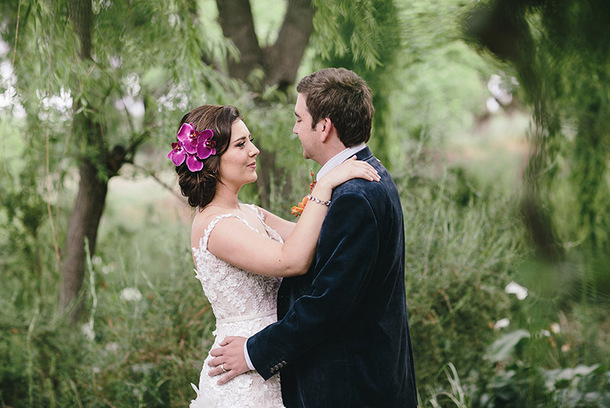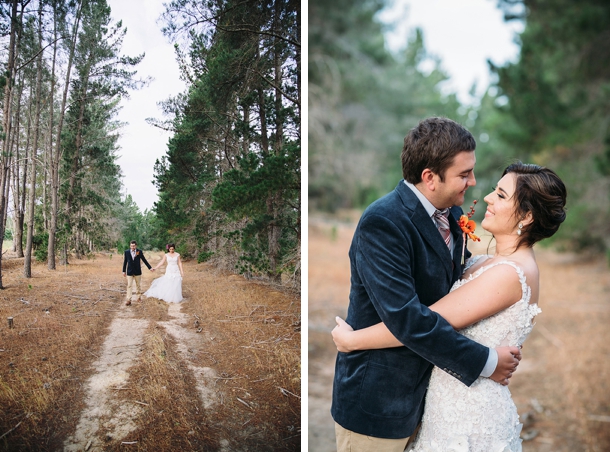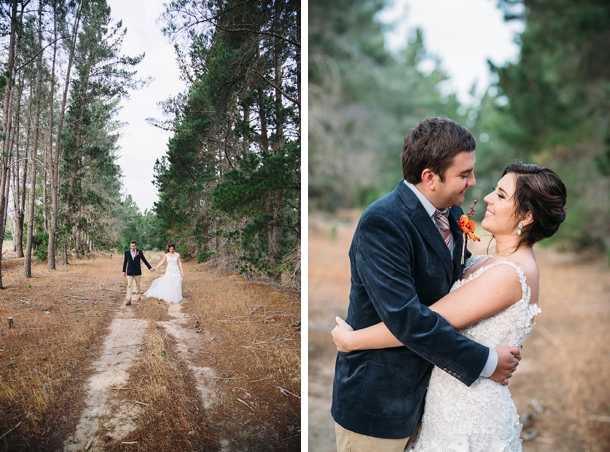 Memorable Moment
The first dance with my husband as Mrs Jacobs, to 'Book of Love' sung by Theuns Jordaan.
The Honeymoon
We went to Mauritius. It was the best holiday of my life!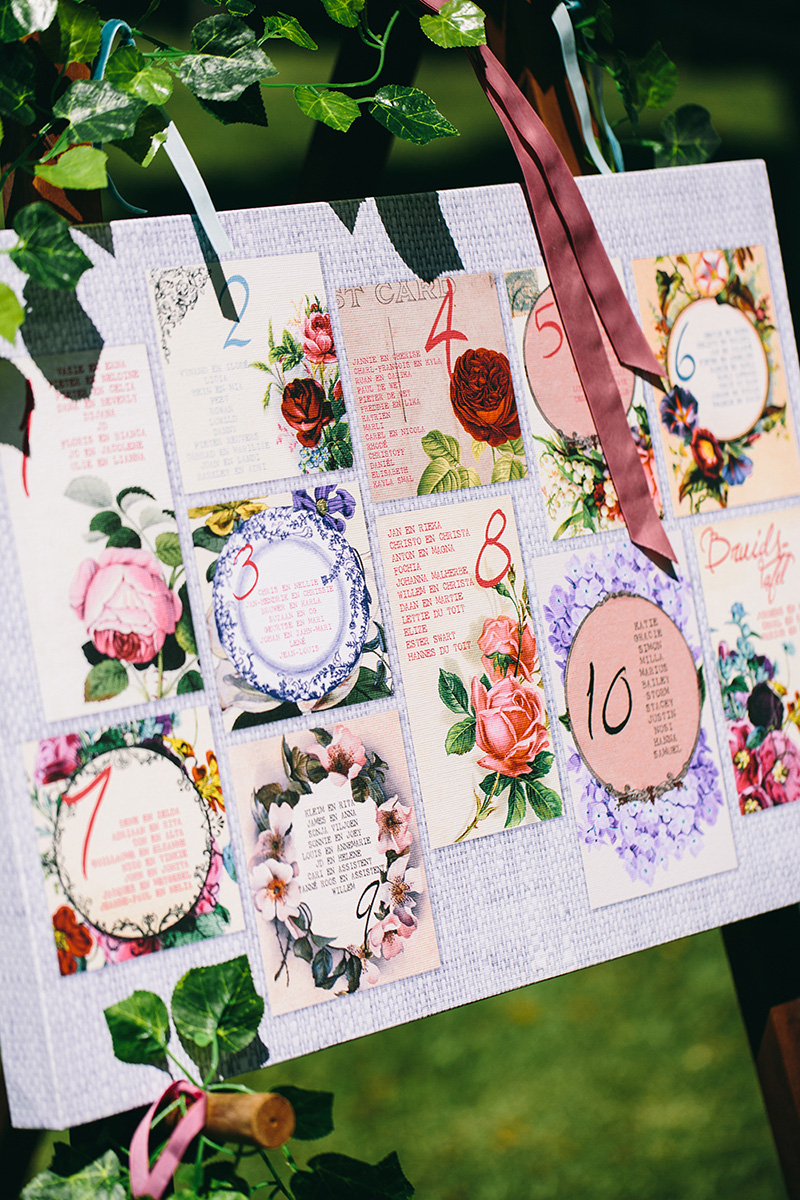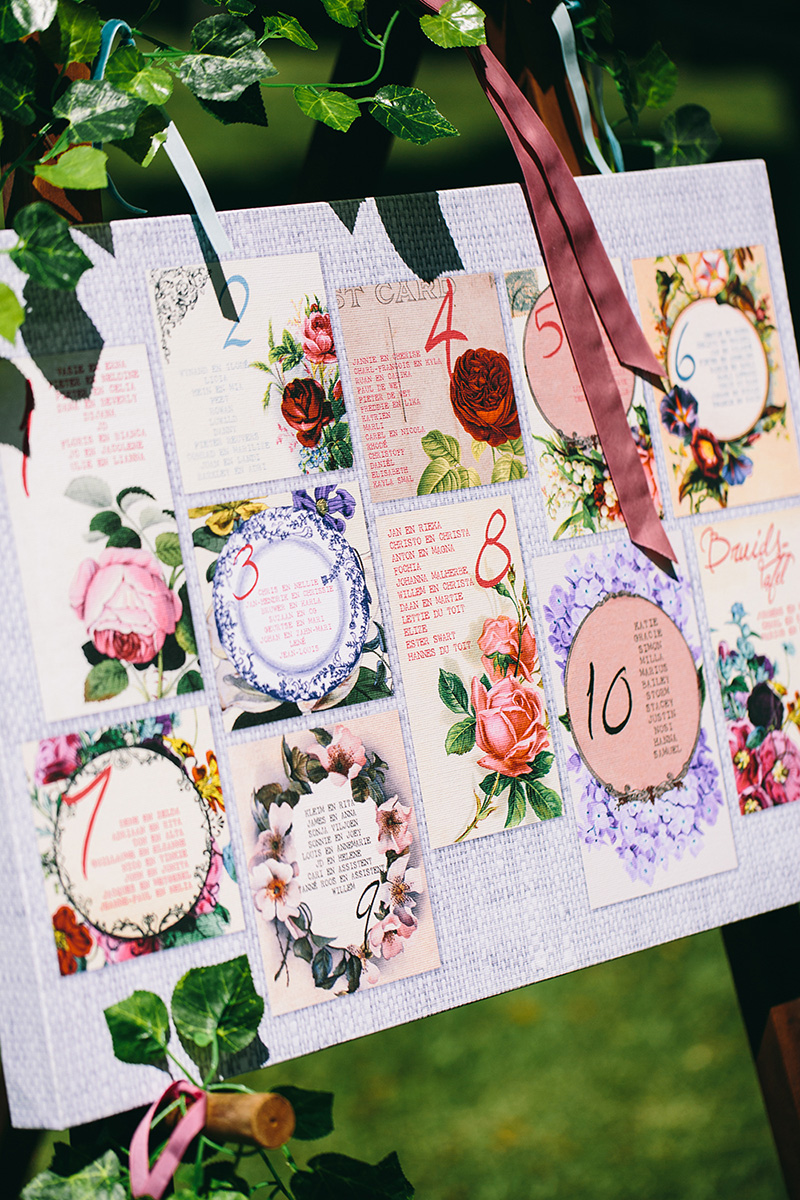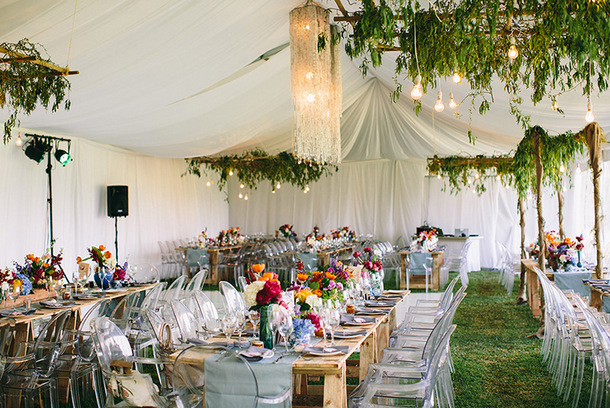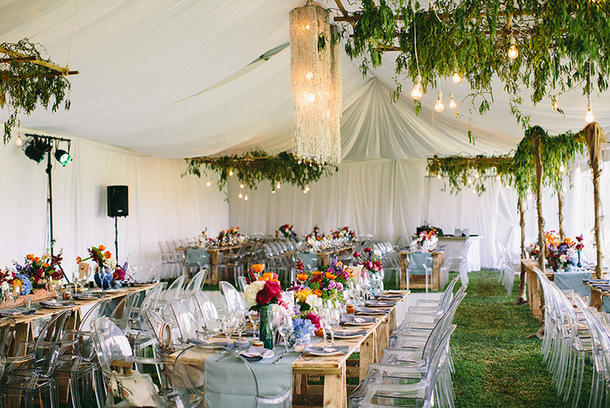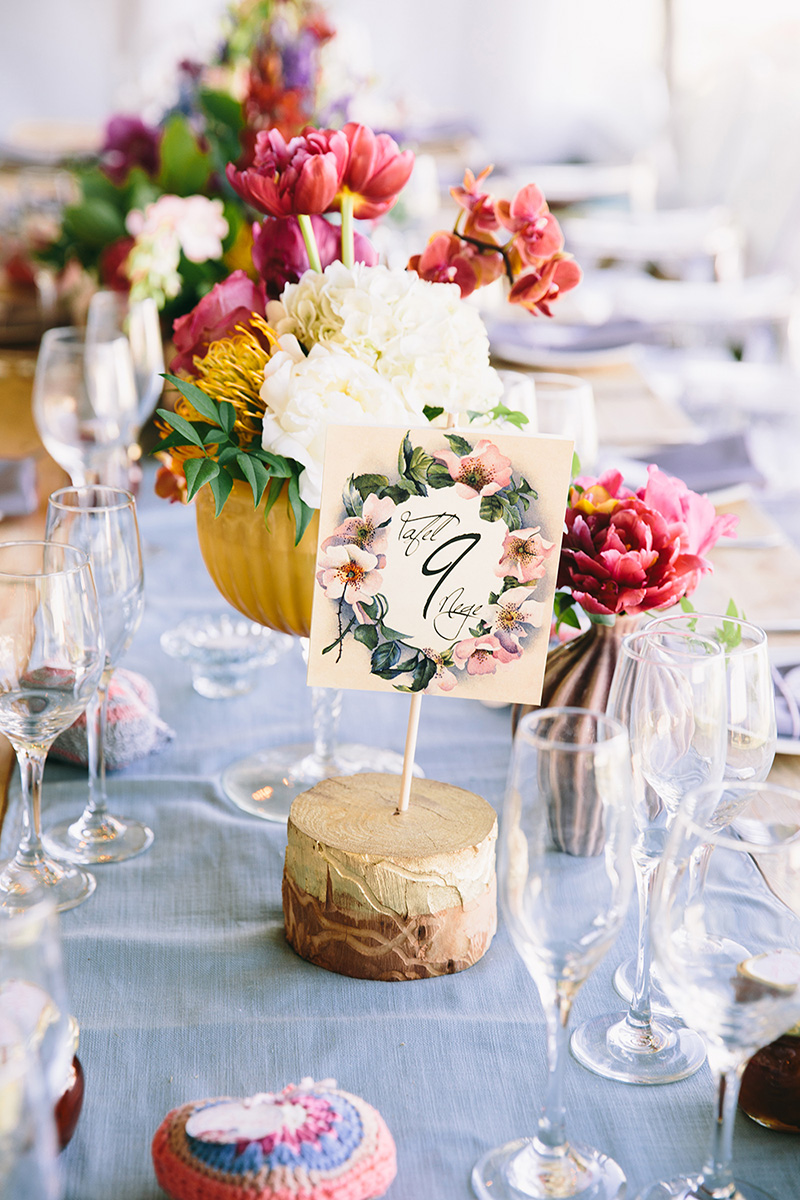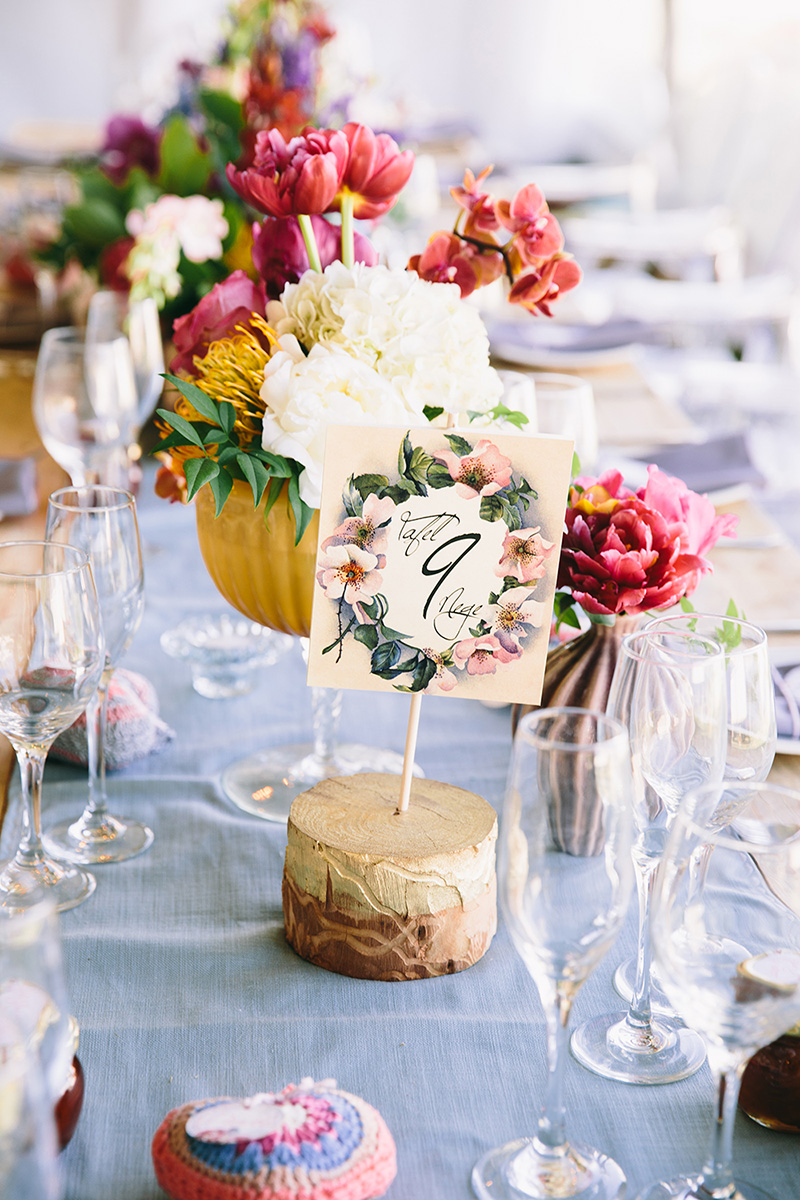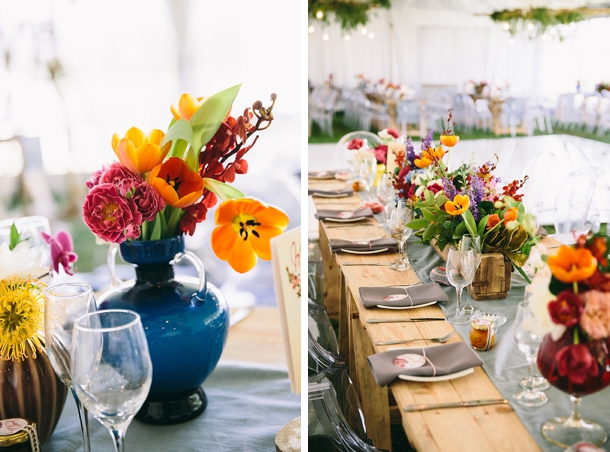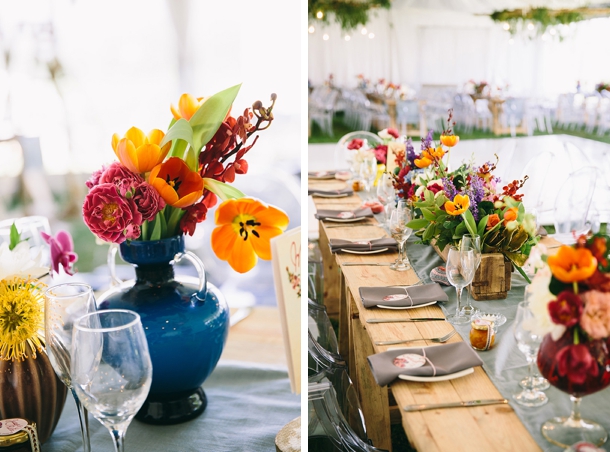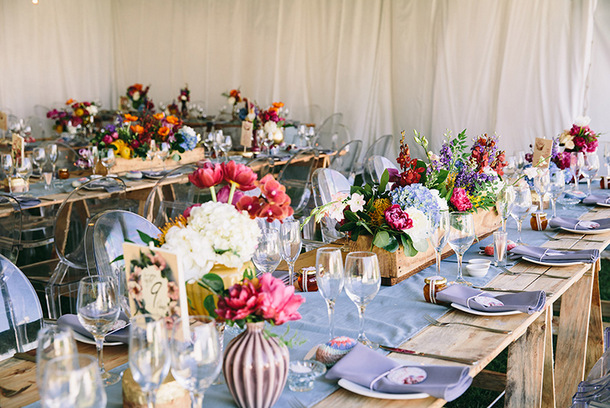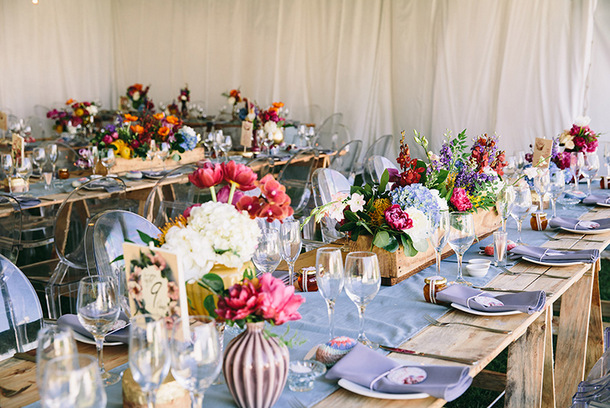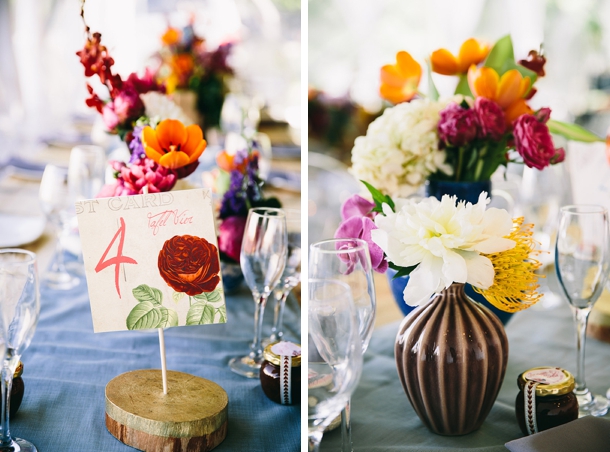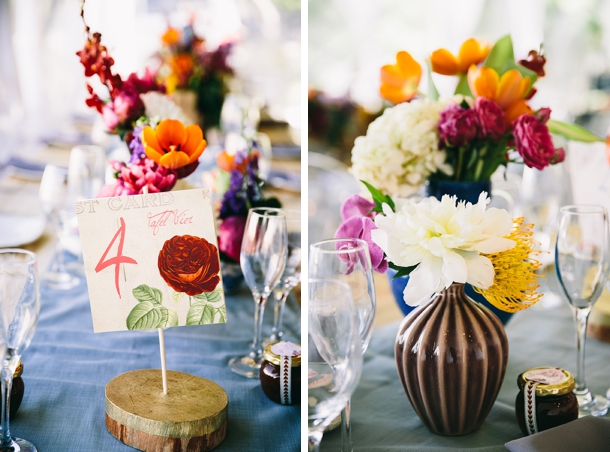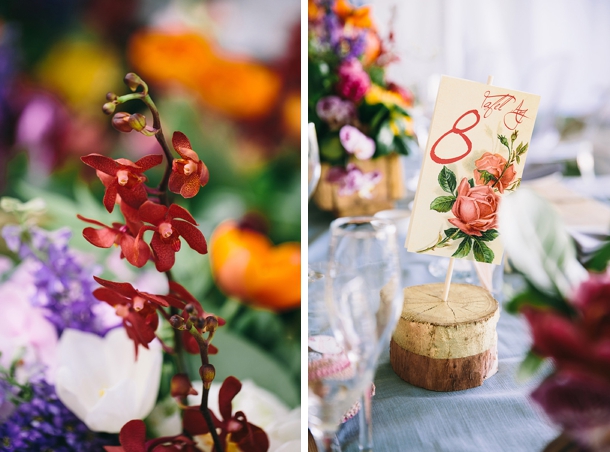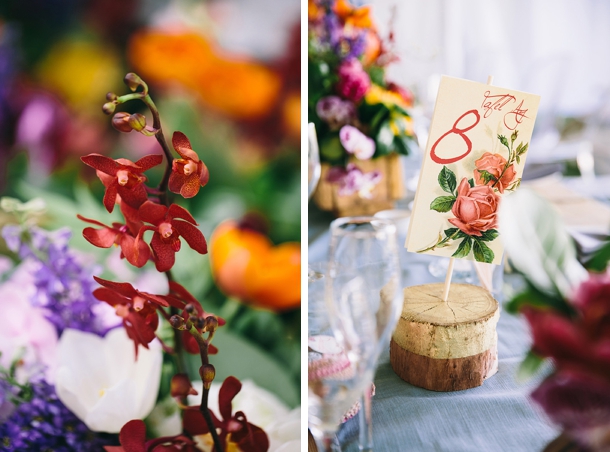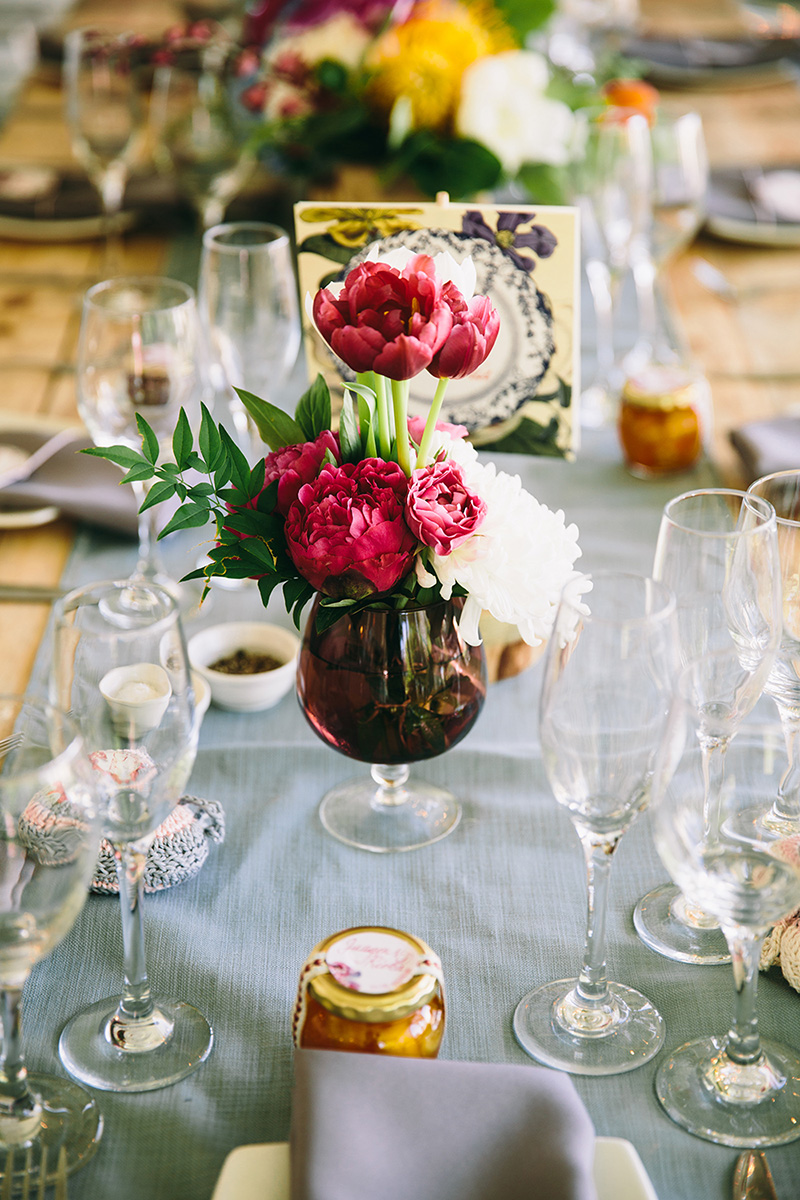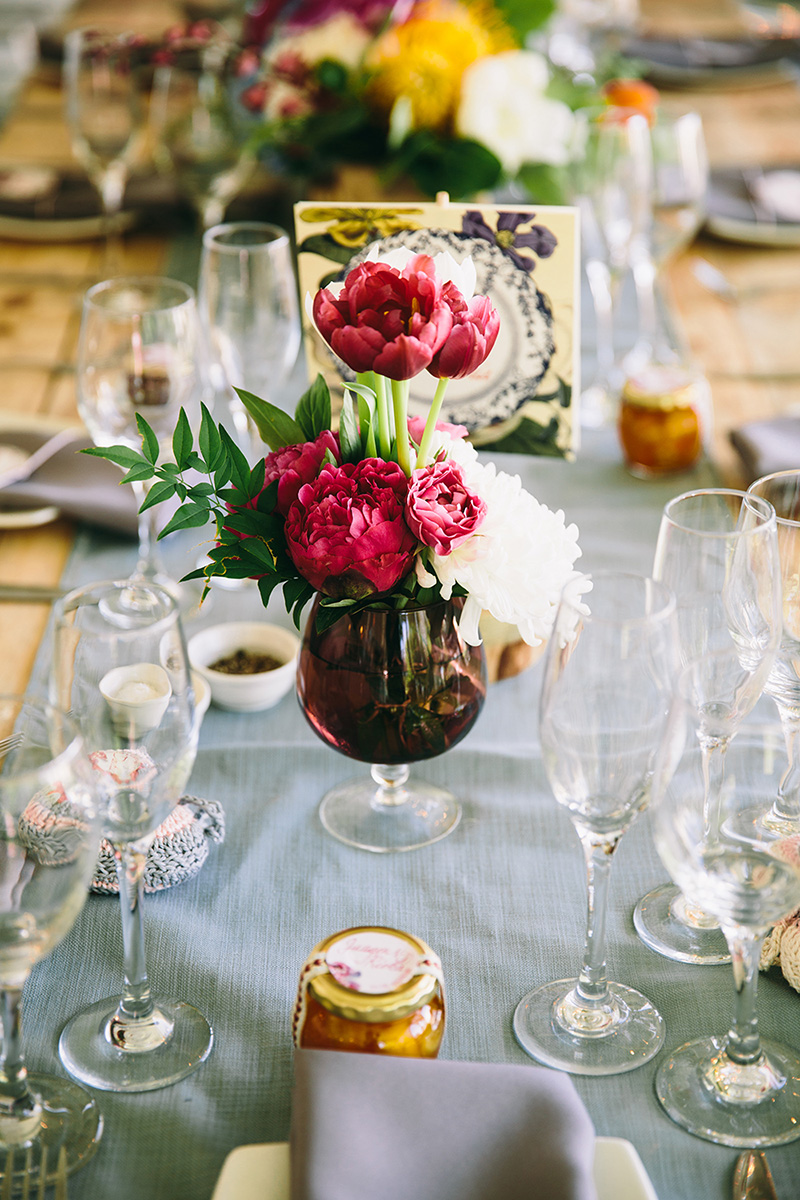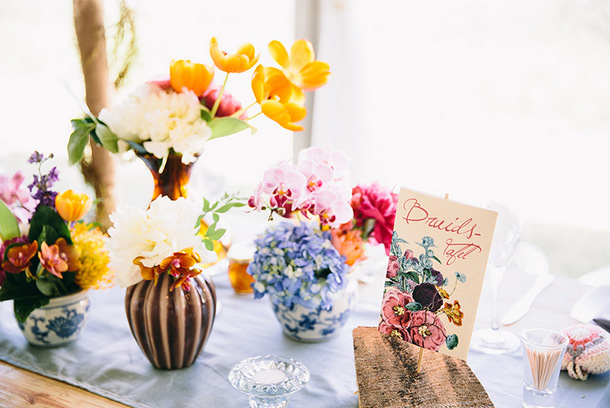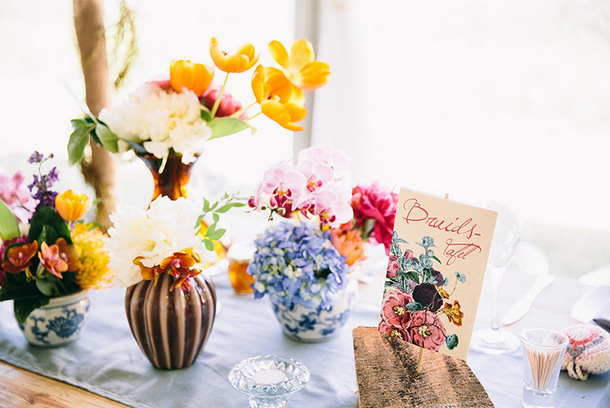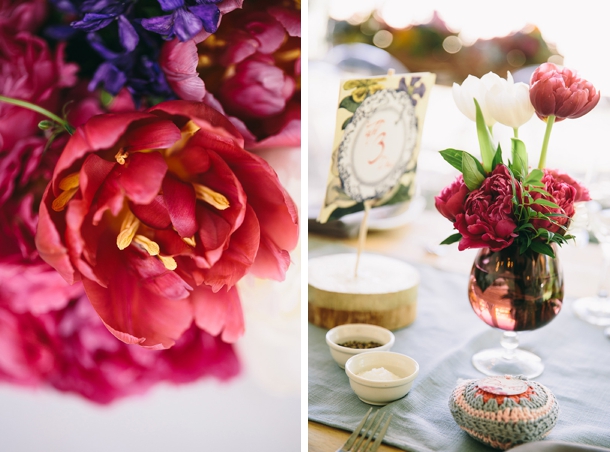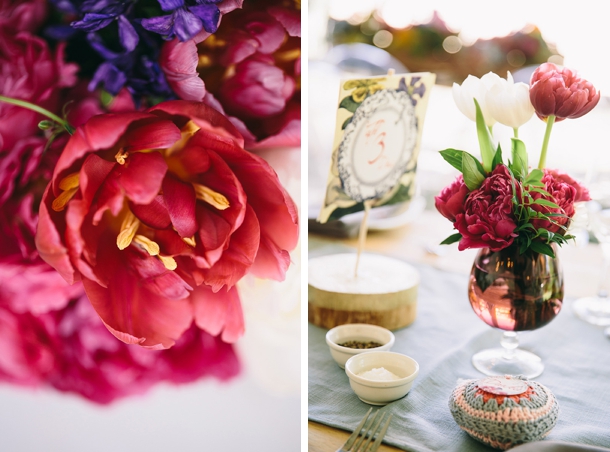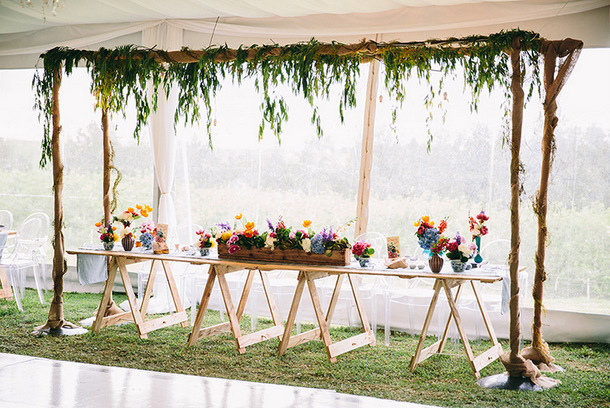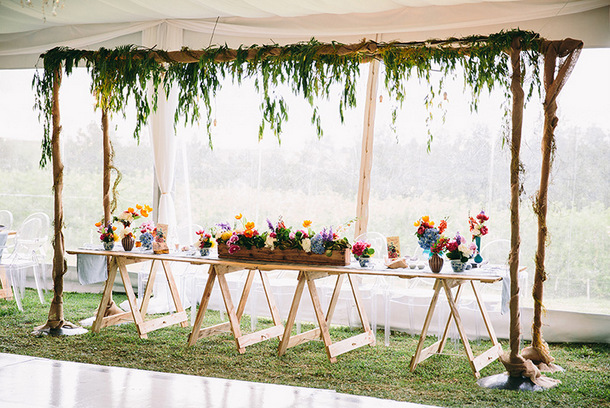 Advice for Future Brides & Grooms
Start early early early! The service providers are booked a year in advance so if you want someone specific, plan ahead. The big things like the venue, hair and make-up artist, photographer and videographer are very important, so book them first. Take everything month by month. And try to tick off one thing at a time. Don't try to handle everything together.
The most important thing is that the wedding must reflect your personalities and not the latest trends. That is why I didn't use a wedding planner. My mom and I did everything.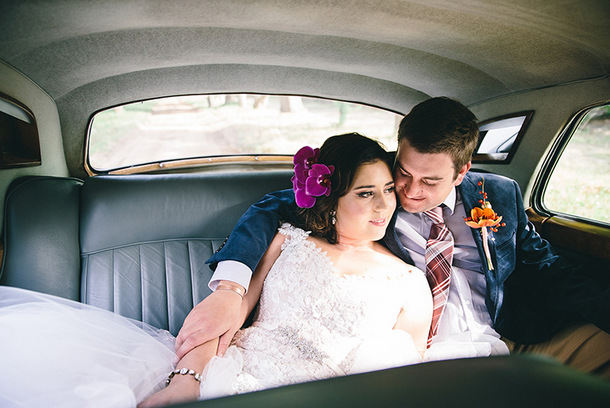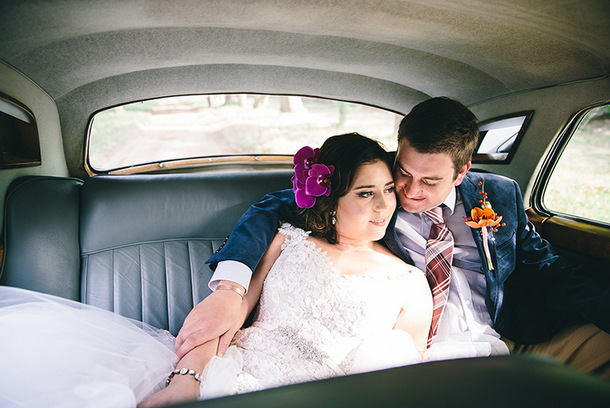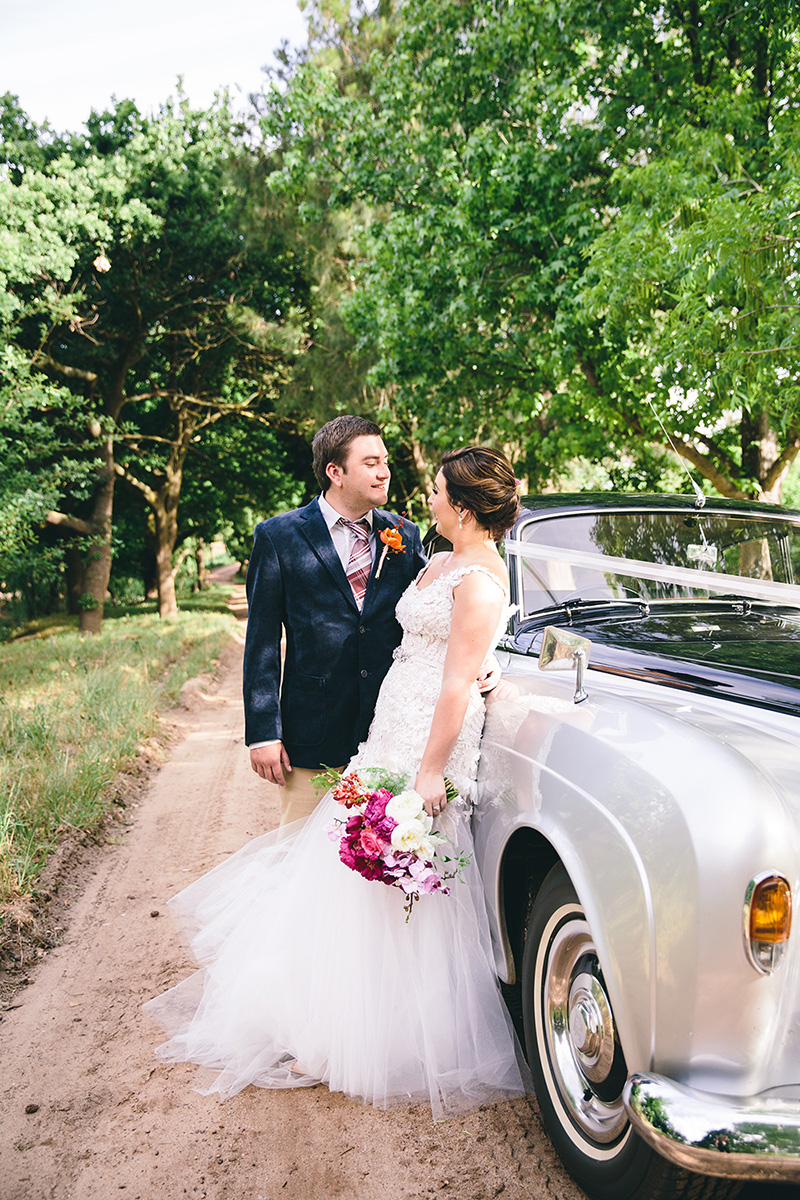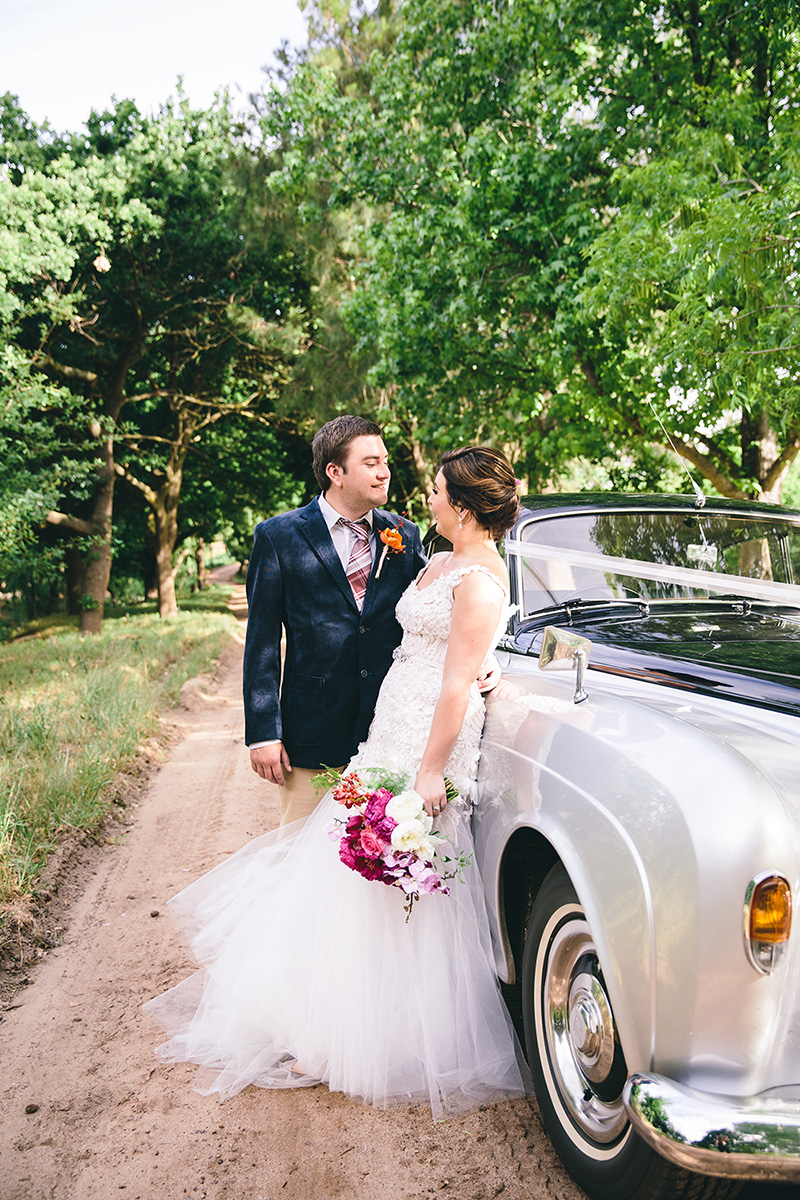 You can see more from this wedding on the Cari Photography blog.
SERVICE PROVIDERS
Ceremony venue: NG Kerk Villiersdorp | Reception venue: Private farm, Villiersdorp | Catering: Antoinette Events, Bredasdorp | Photography: Cari Photography | Videography: Tanné of Desert Rose Productions | Cake: Antoinette Events | Flowers: Heike of Fleur le Cordeur | Stationery: Mercia Maree of MerciaMDesigns | Bride's dress: Kobus Dippenaar | Bride's accessories: LuluBelle | Hair & make-up: Alicia Buckle | Groom's attire: Friedman and Cohen (blazer), ZARA & Country Road