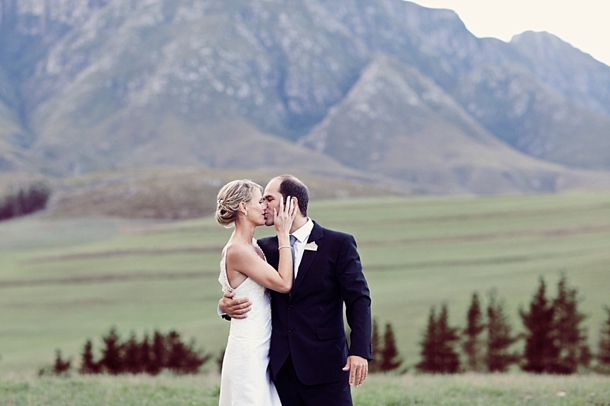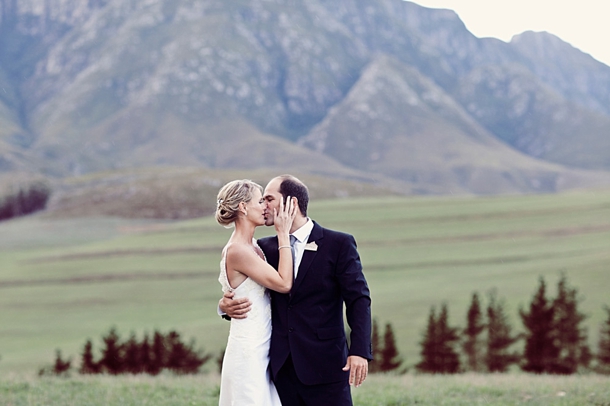 I'm a words person, no doubt about it. People express themselves in different ways, and for me, words have never been hard to find. (Maybe a little too easy to find, because I do talk a lot!) So when I came across today's wedding, one of the things that really struck me was the clever ways that Celeste and Deon used words not just to express their feelings for one another, their relationship, and their history, but to decorate their beautiful country venue (The Oaks in Greyton). Custom tablecloths shared these words with friends at the reception, and the bride even walked down the aisle towards her groom on an aisle runner handwritten with a favourite piece of scripture. Their aim was rustic elegance, and this was achieved with clever neutral touches that recalled the bride's farm heritage – wire windmills, white proteas, paraffin lamps and white candied Easter eggs (this is one of my favourite, properly South African decor ideas, ever!). Everything was graceful and beautiful, none more so than the bride – isn't she just stunning? I really love that vibrant pop of red from her shoes and her amazing Elbeth Gillis dress. It was all captured exquisitely by Cari Photography and co-ordinated by the Aleit Group, who never fail to impress. I just love it.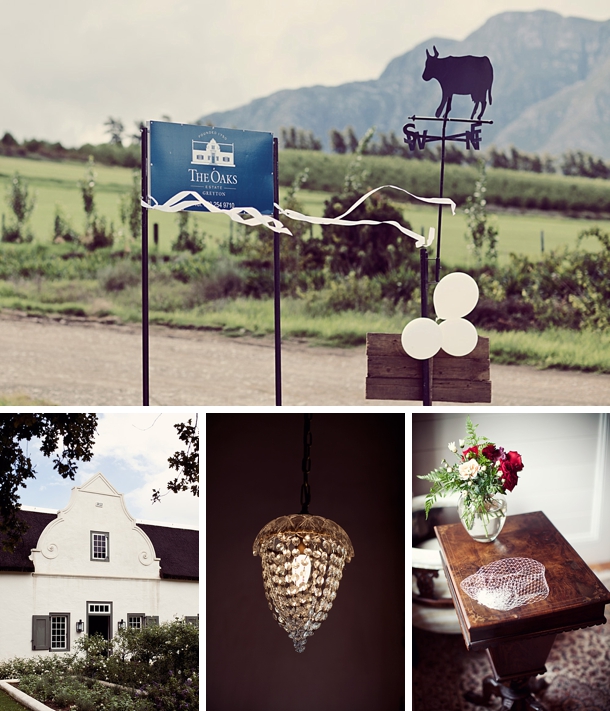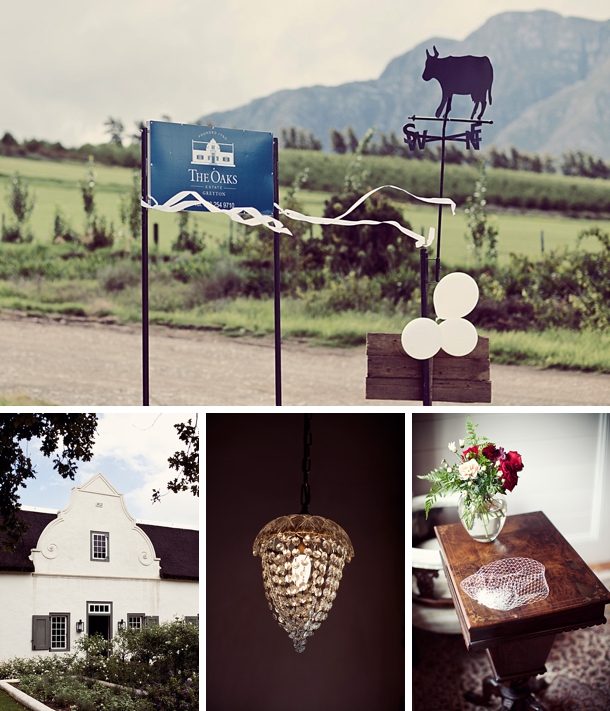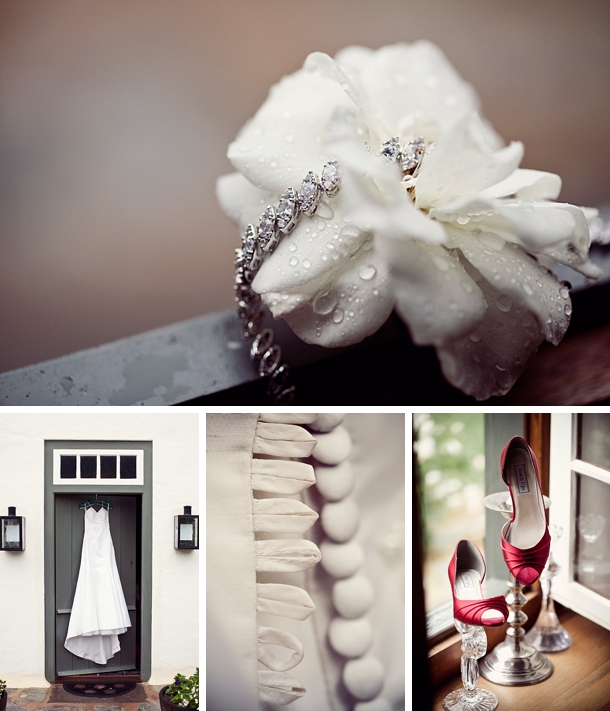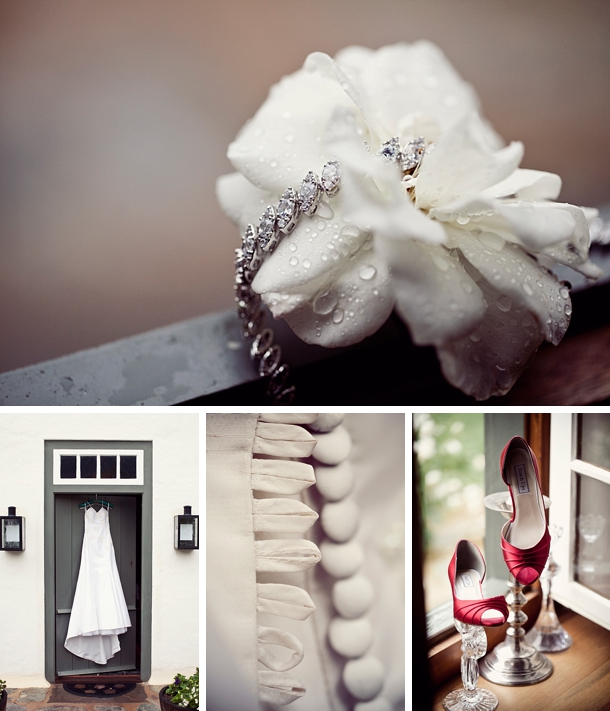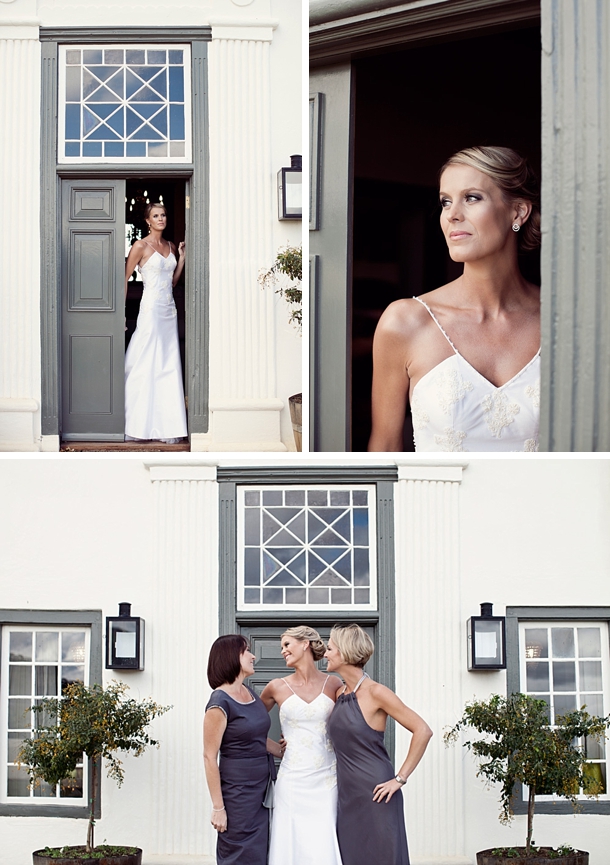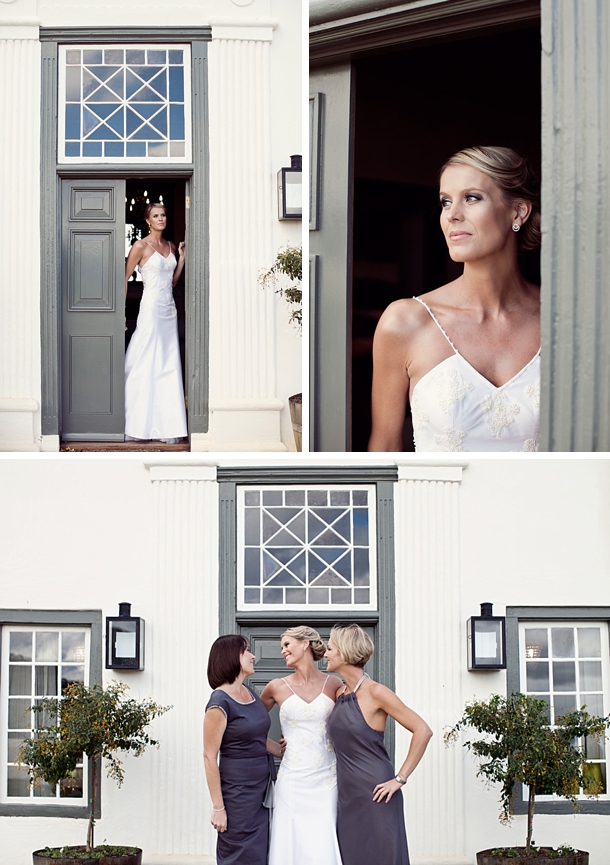 From Celeste:
Deon and I met when was an unexpected guest at my birthday party (by invitation of a mutual friend). He was the only person at the party that I didn't know and I could see he felt a little conspicuous. So I walked over and chatted to him to try and make him feel welcome, and then I asked him to dance. At the end of the party he asked me whether it would be okay for him to phone me. I said yes, he called and invited me on our first date, a walk up Lion's Head… and the rest, as they say, is history.
He proposed to me on our family farm in the Great Karoo, where I grew up and my parents still live. We went for a walk on a sunny winter's day and were sitting next to the large dam when he asked me the big question – it was perfect. Unbeknown to me, he had asked my dad for my hand in marriage about eight months earlier and although Deon and I had spoken about getting married in the future, I was so surprised when he asked me on that day.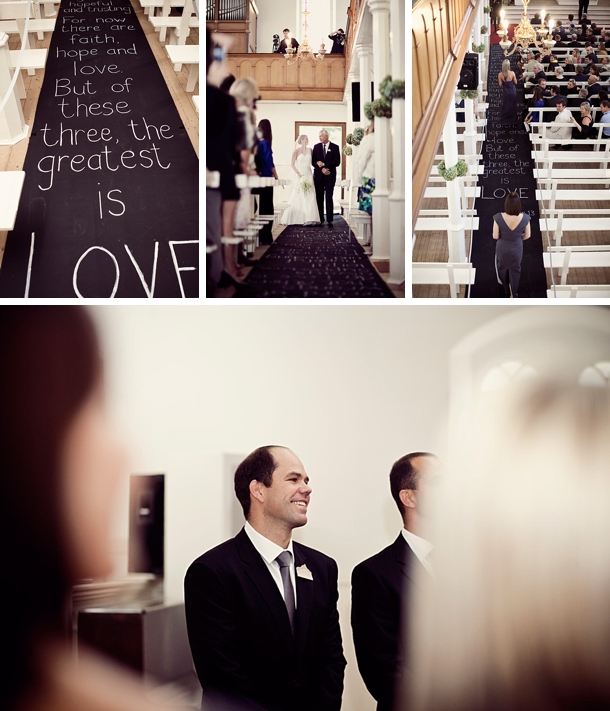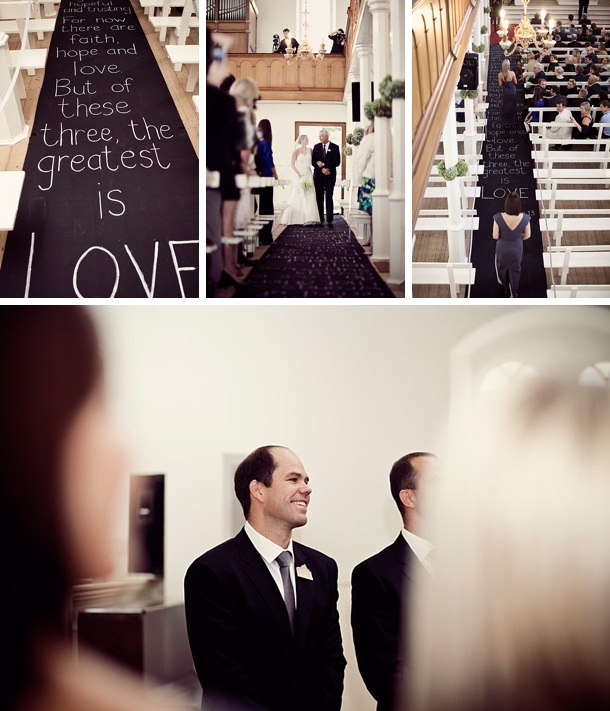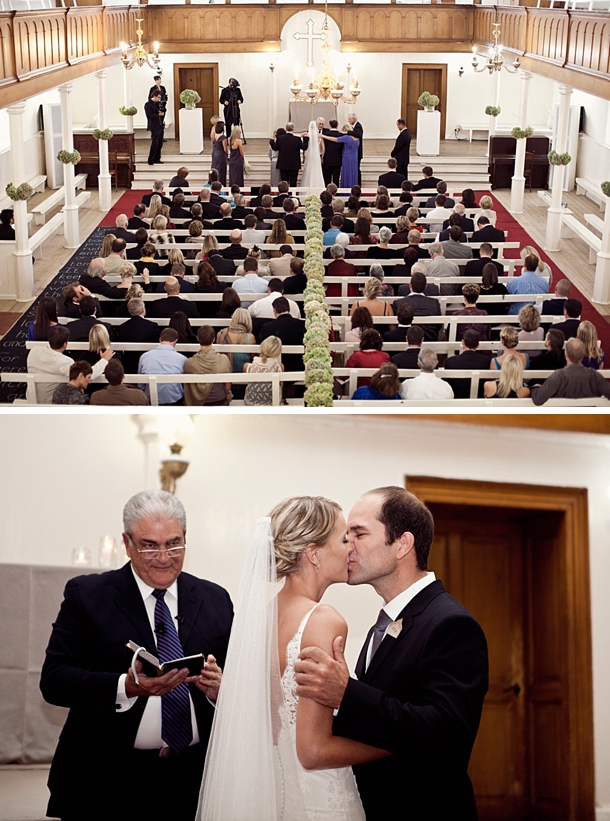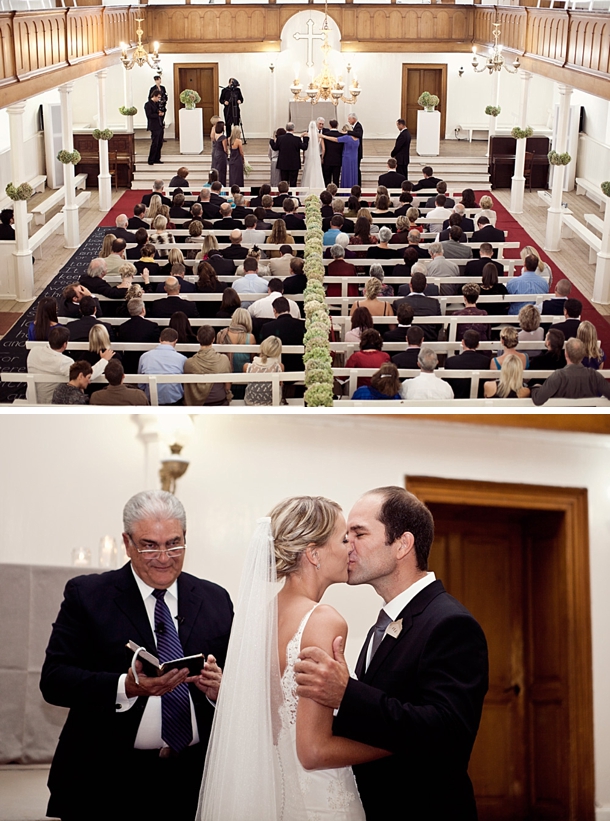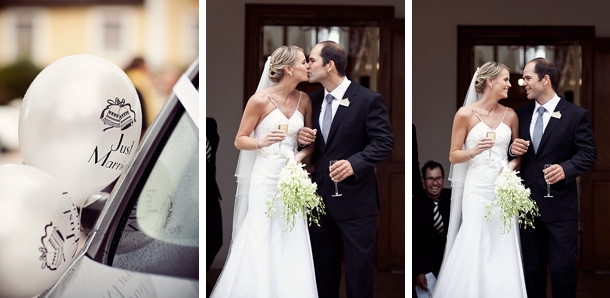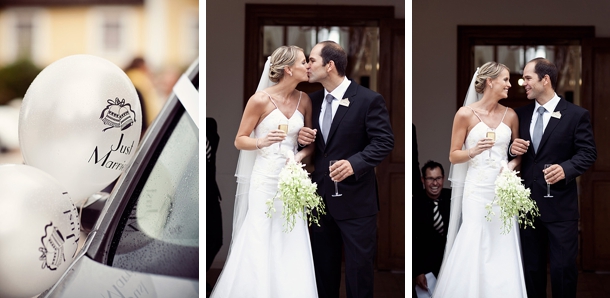 We wanted a rural wedding that was not at an over-commercialised venue or wine farm. So we ventured further out of Cape Town, and found a beautiful farm venue in Greyton (The Oaks). We love the quaintness of Greyton, with its majestic mountains, and just the general feel. We also wanted a venue with enough guest accommodation that was in close proximity to the venue, which Greyton also offered.
We wanted our wedding to be relaxed, real/genuine, spontaneous, fun and original, and not stiff, awkward, superficial, scripted and commercialised. We also wanted the countryside feel but to still keep it elegant and stylish. Words that come to mind are simple, tasteful, classic, natural – probably something like rustic farm elegance. In keeping with the simplicity of farm living, we wanted mainly natural tones and hues, and went with only green, white and cream flowers, lots of wood, paper and soft light.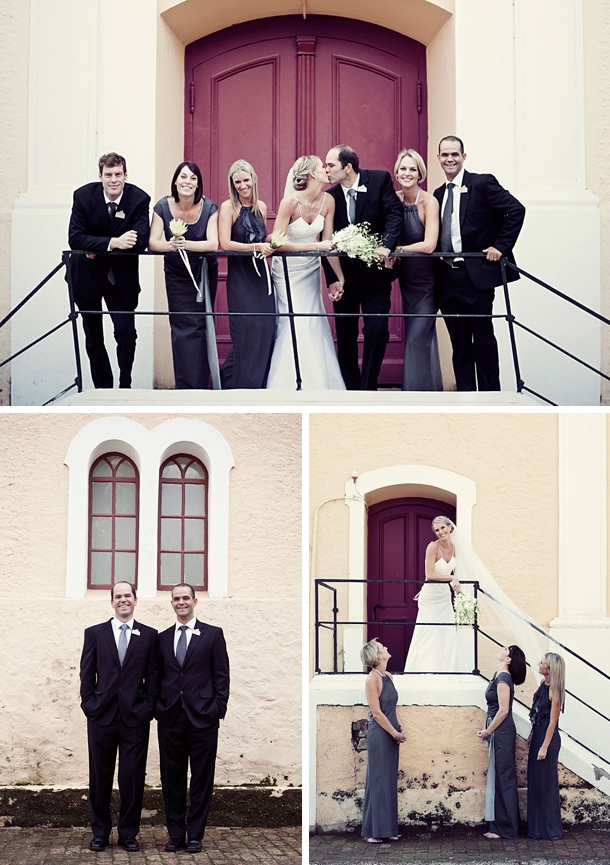 We had quite a few small details, which I put together with help from my parents and siblings. Wooden signs with our names, date, etc., were made by my mom and were placed on the way to the church, the venue etc. Mom and I also made and decorated the cake, with cake toppers made by a lady I found via a Gumtree ad. For the 'blackboard' runner in the aisle of the church with Corinthians 13 written on it, I experimented with different cloths and paints to find one that would work and in the week before the wedding, I spent quite a few hours on my hands and knees in the dining room hand writing the runner!
Our invitation was a 'story invite' – we put the wording together and had the design done by Secret Diary. Our seating charts were printed on disposable placemats that I found at a quaint gift shop and we hung A4 posters with words/sayings and photos in between the seating charts.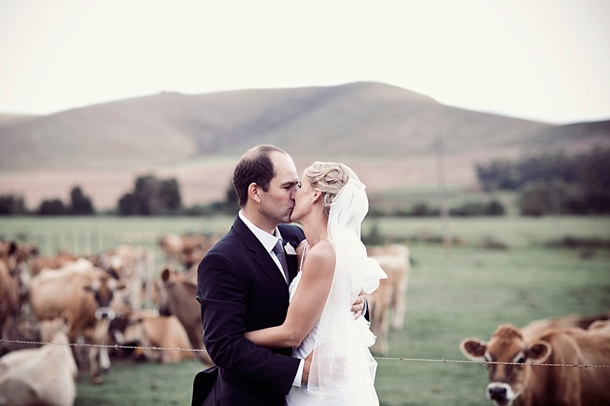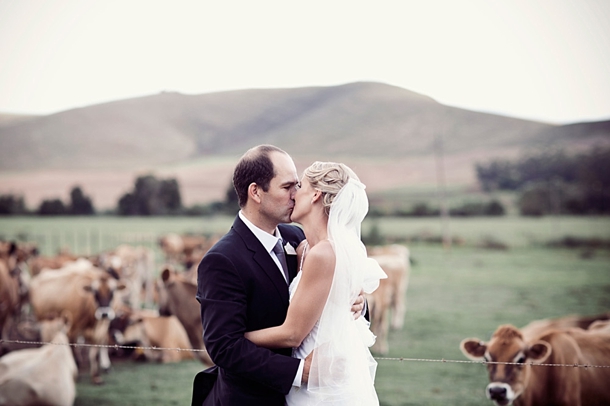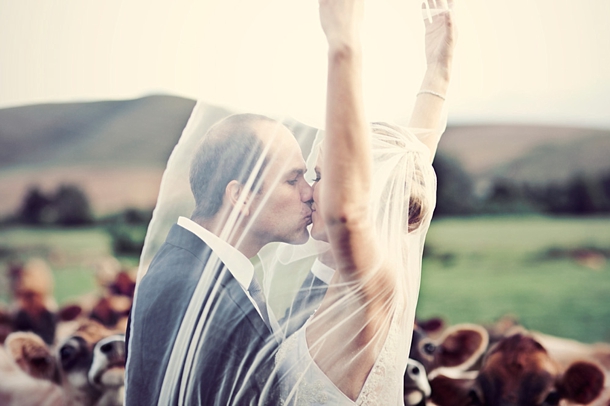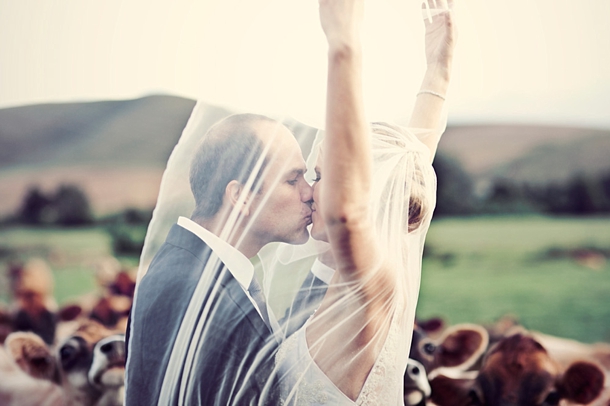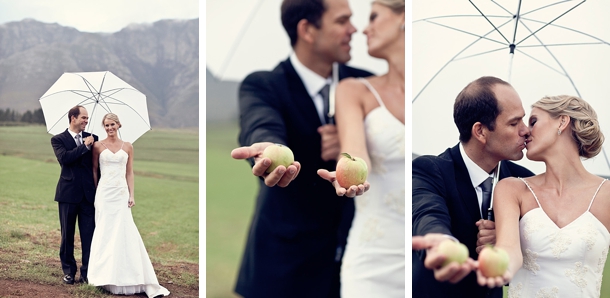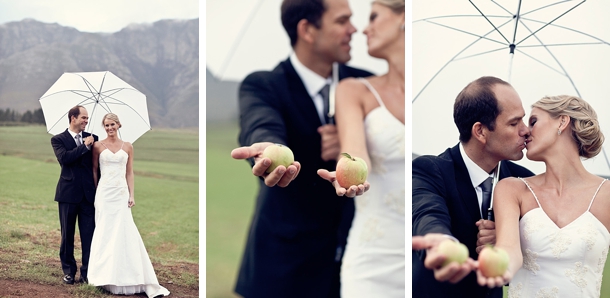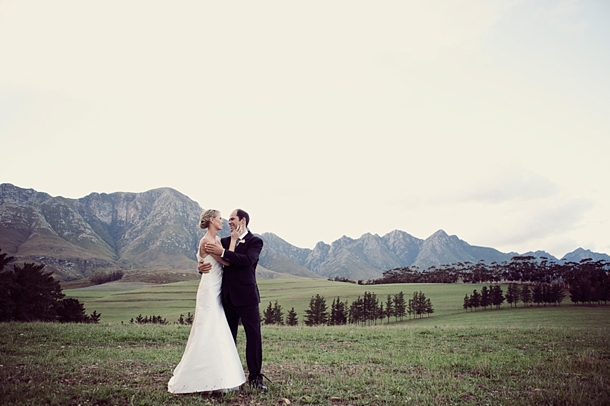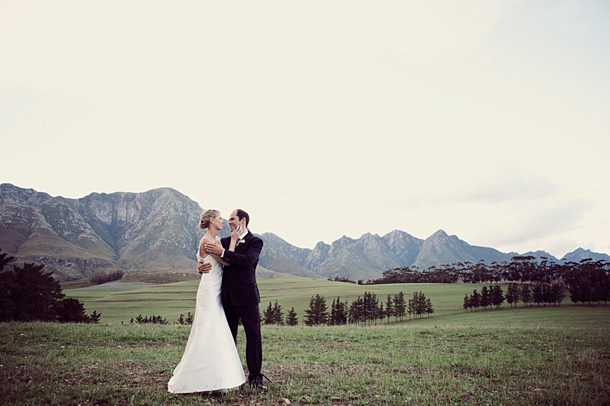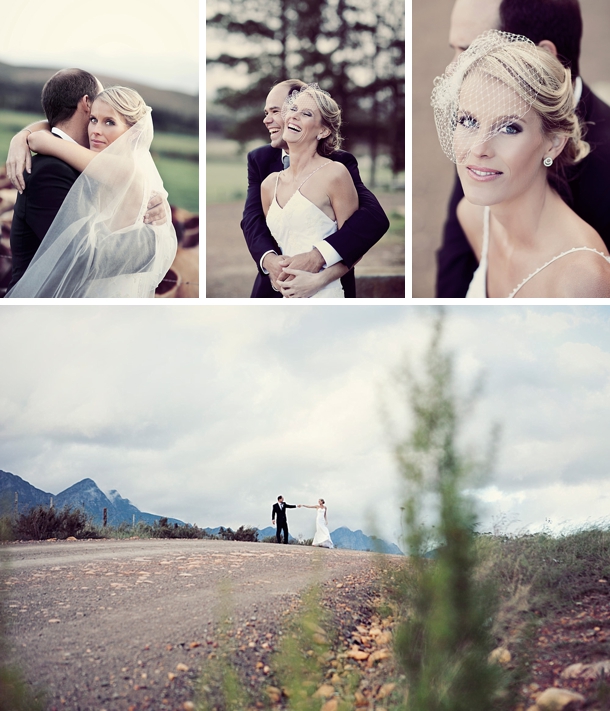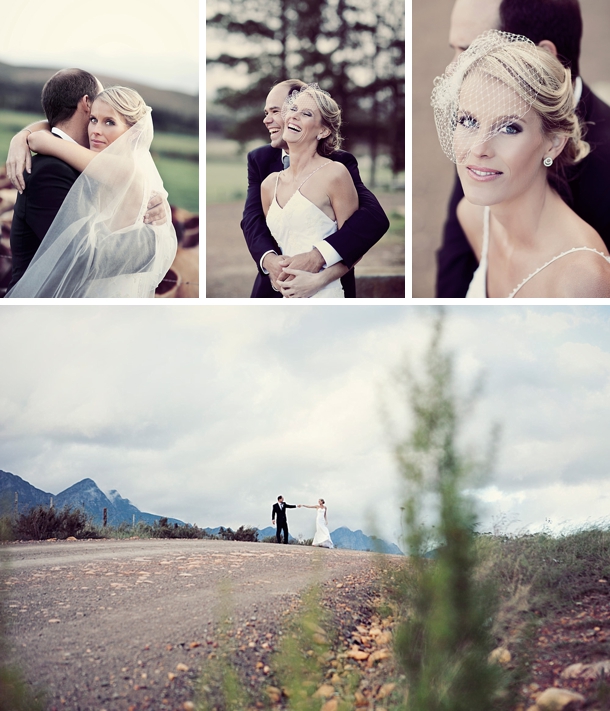 We made our table runner from paper with words and sayings printed on it that were meaningful to us. The words were a combination of our habits/traits, favourite things, special places that we have been together, things we have done together, our personal histories, as well as other sweet sayings about love and marriage. We put them together and had them designed for print. I then hunted high and low to find a printer that would print 80 metres at an affordable price and eventually sourced one. We had white candied chocolate Easter eggs in egg boxes (collected by my mom over many months, with neighbours and friends pitching in) and the little windmills on the tables were hired in the Karoo and transported by my parents. We tied the cutlery with old ribbon that my mom had at home from when she used to sew our clothes as children.
We used hay bales for seating at the pre-reception area – these were covered with bags that were originally used for sheep feed on our farm that my parents collected and we washed for use as hay bale covers. The lamb for our dinner was also supplied by my parents, and was served as a trio of lamb (lamb and porcini pie with apple jelly; coriander rubbed roasted leg of lamb; pepper, rosemary and garlic crusted loin of lamb with a red wine jus).
What made the day so special for me was that I was marrying Deon, with our extended family and friends and with my parents, two sisters and brother there with us. I could see that they were so happy for me – it was a very special time.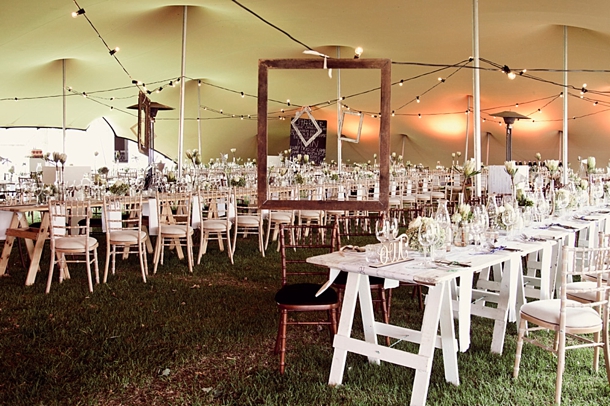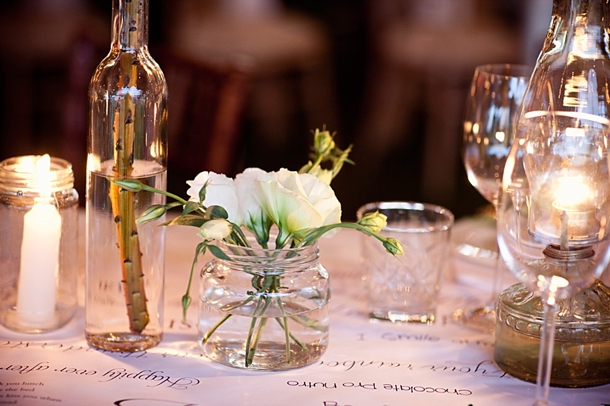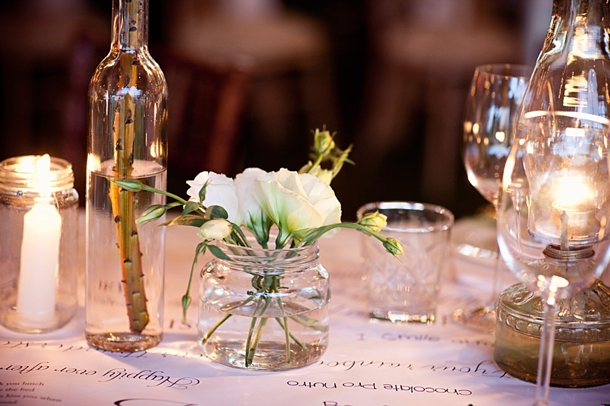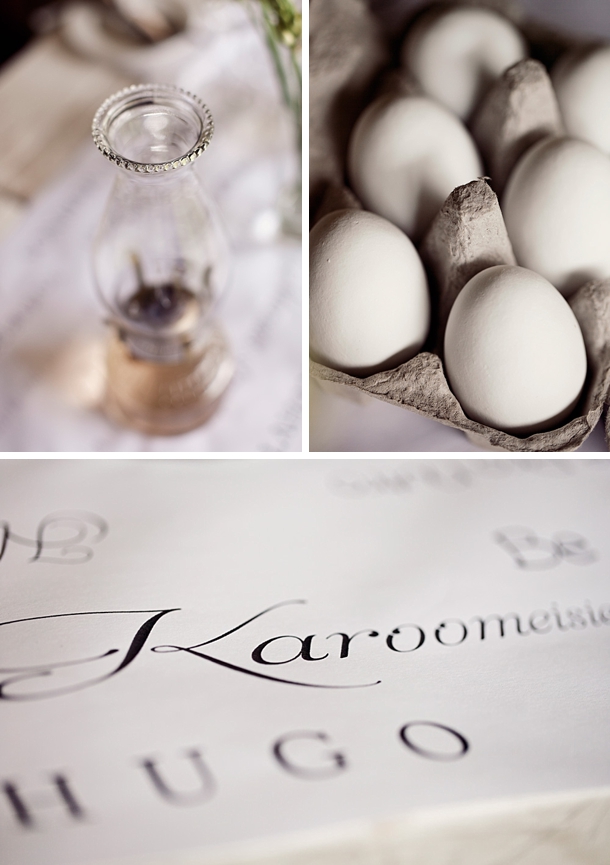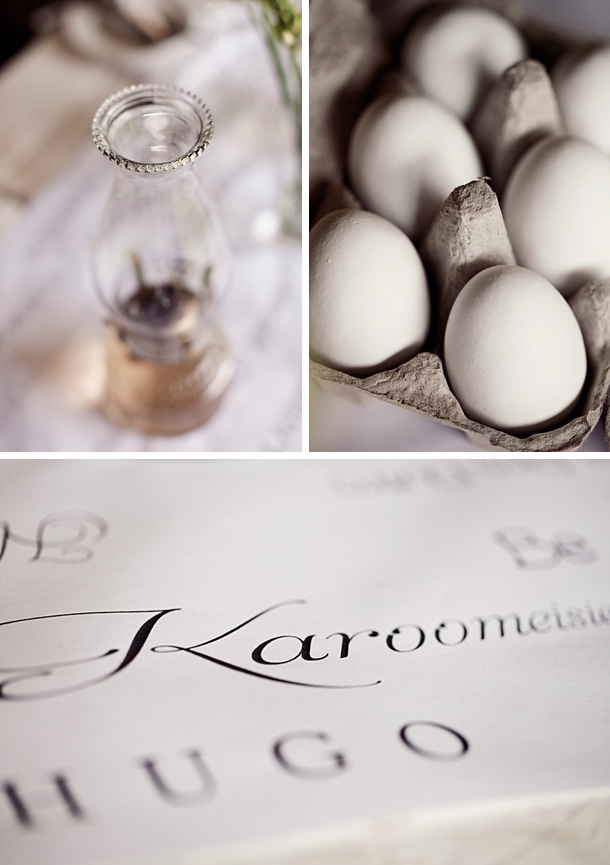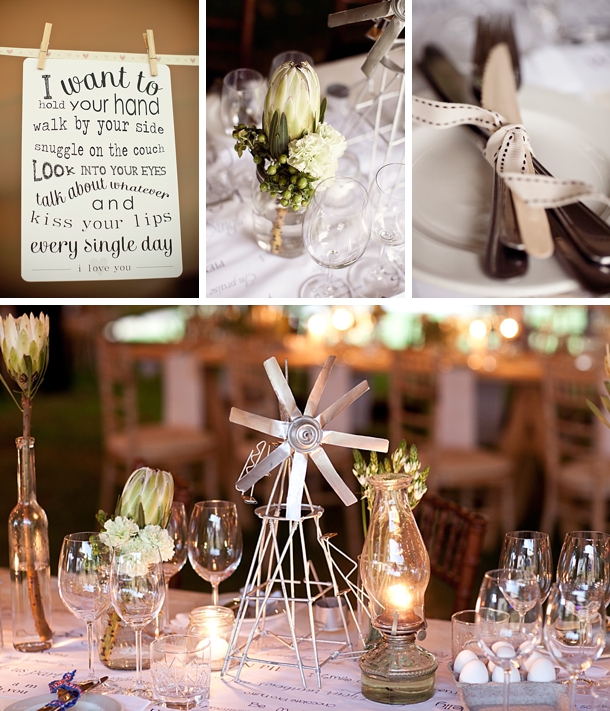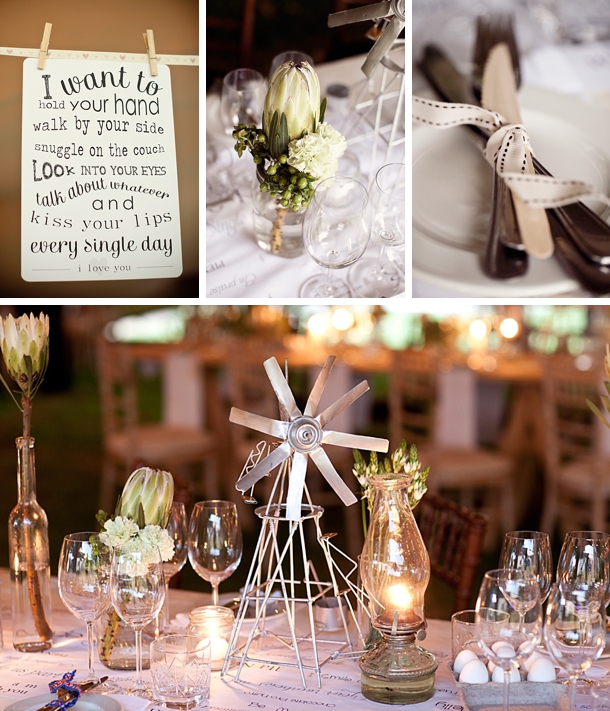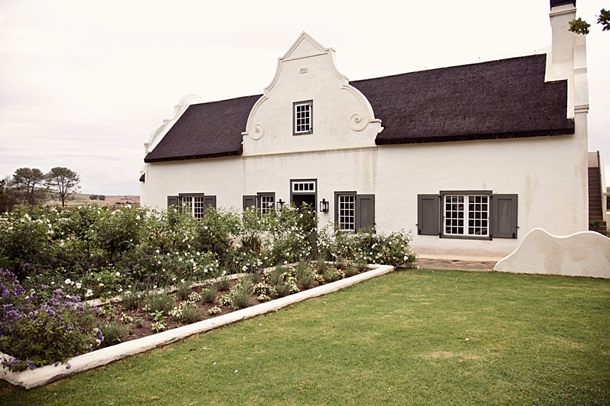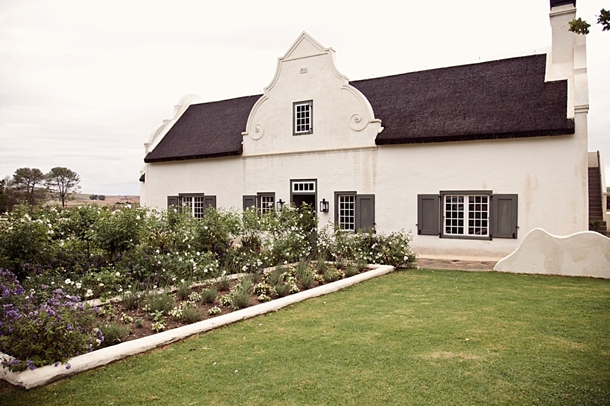 My advice to future brides…
Plan for bad weather and choose your battles.
Getting professional help is absolutely worth it. It gives you an inside lane with service providers and relieves a lot of stress. You still get to make the important decisions, but without having to action, follow up and ensure that services are delivered, and delivered well.
My parents, bridesmaids (my two sisters and my closest friend), my brother and other friends were also amazing resources, and supported me endlessly by helping me with decisions and logistics for the entire wedding day.
Although I did most of the planning and organizing, Deon was right beside me all the way, and his big smile, love and support is what made it possible for me to get everything done.
Congratulations, Celeste and Deon, and thank you so much to both of you and to Cari for sharing the pictures of this lovely wedding. You can see more over on Cari's blog.
SERVICE PROVIDERS
Venue: The Oaks Estate | Catering: Marilou Marais ([email protected]) | Photography: Cari Photography | Co-ordination: The Aleit Group | Flowers & decor: El Lefleur | Stationery: Secret Diary Designs | Bride's dress: Elbeth Gillis | Hair & makeup: Alicia Buckle | DJ: Darren Rose