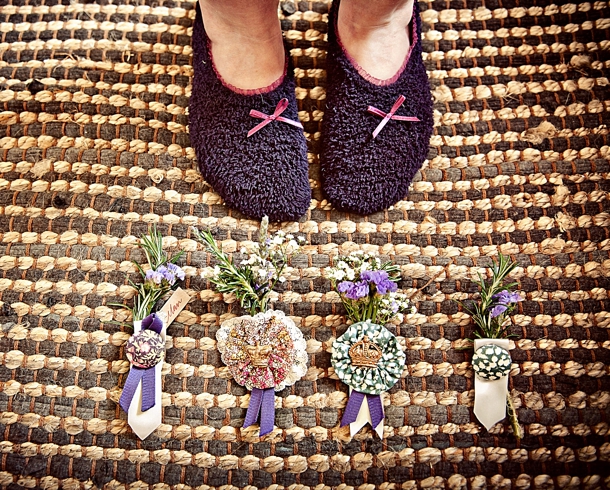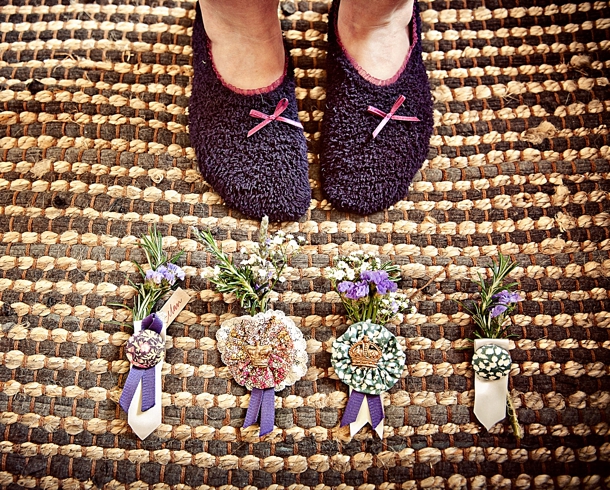 Quite early on, we decided not to have a 'strict' colour scheme… quite simply, because we thought it would too difficult to co-ordinate exact colour match swatches from 10 000 miles away! (We were right.) So our colour palette ended up being pretty broad, and was inspired by the earthy tones of our venue, and the pastel shades of the Joules Hedy bridesmaids' dresses I'd bought on a whim in the January sales. To tie the girls' look in with groomsmen and the rest of the wedding party (dads, moms, grans and aunties) I crafted a set of fabric corsages, using Liberty print fabric, vintage pins and various buttons, which formed the base for the fresh lavender and rosemary sprigs we added on the day.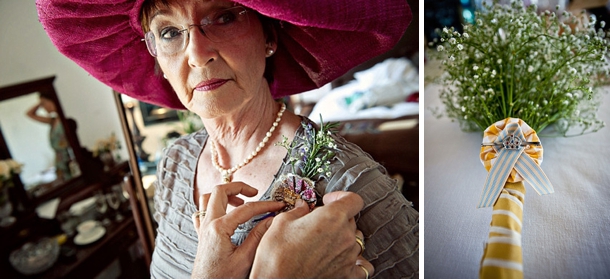 I used pieces of vintage family lace on the MoB and MoG designs, and we attached the bridesmaids' simplified versions to their bouquets. Even though these are a bit fiddly, they're a lovely way to say thanks to all your VIPs, and tend to last longer than a traditional floral boutonniere. If vintage pins aren't your thing, these work just as well with pretty buttons in your chosen colours.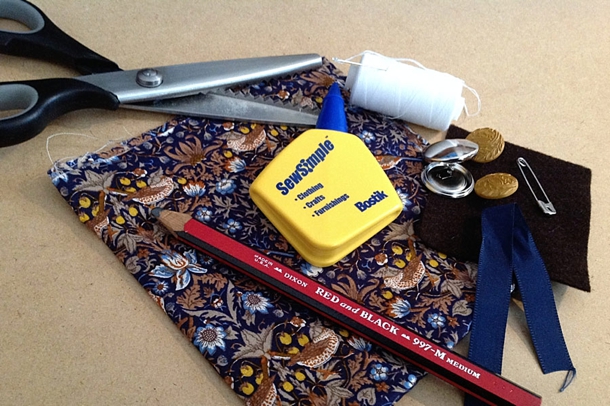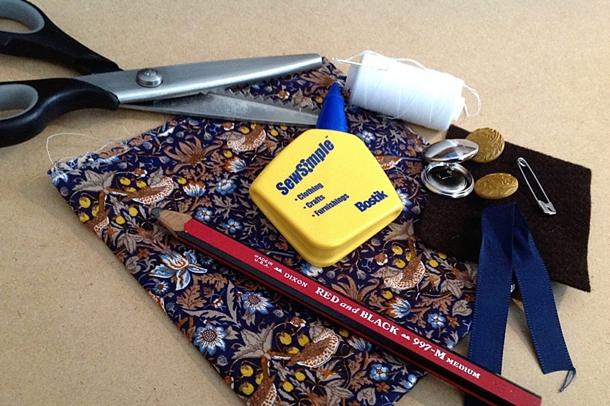 SUPPLIES
Scraps of fabric in your chosen colour palette
A small saucer or large mug (for measuring purposes)
Pencil/fabric pen
Pieces of Felt
Needle and thread
Safety pins
Buttons/vintage pins
Ribbons, lace and assorted decorative bits and pieces
HOW TO


Step 1: Using the mug and the pen, mark and cut out a circle of fabric.
Step 2: Sew a running stitch (up and under, straight stitch) all the way along about 1cm from the edge.


Step 3: Carefully pull the thread tighter, gathering up the fabric, into a small 'pouf' and sew a couple of stitches through the gathered edge to secure it.
Step 4: Flatten out your corsage (some fabrics will need to be ironed into place) and add buttons, bows, pins or any decorative bits and bobs to the front. For a traditional finish, sew some ribbons on too.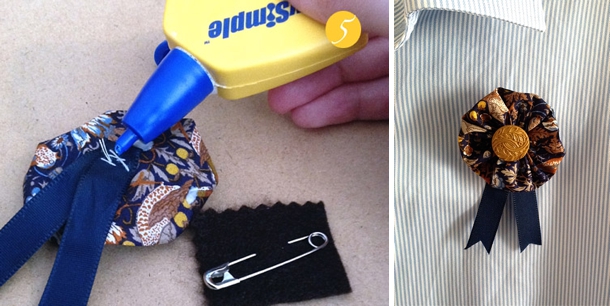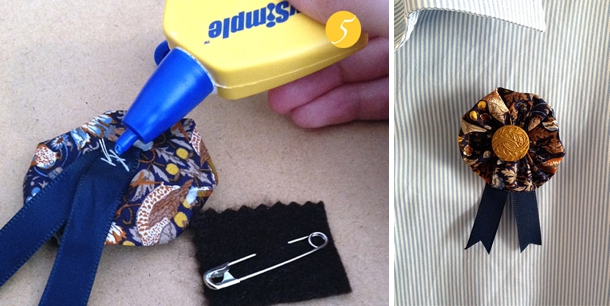 Step 5: Finish it off by sewing or gluing a small square of felt to the back and attach your safety pin.
Handy hint: Check the position of your pins carefully – especially if you're adding weight with extra foliage – no one likes a floppy corsage!
ONLINE SHOPPING LIST
✓   Liberty Print Fabric Off-cuts
✓   Ribbons and decorative accessories
✓   Haberdashery Supplies
Images from Sam's wedding by Jacqui Bruniquel