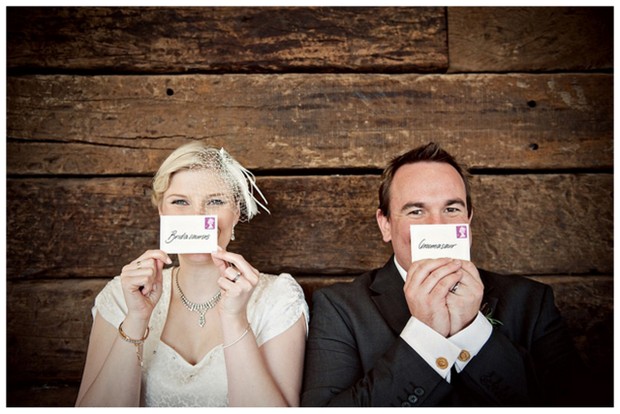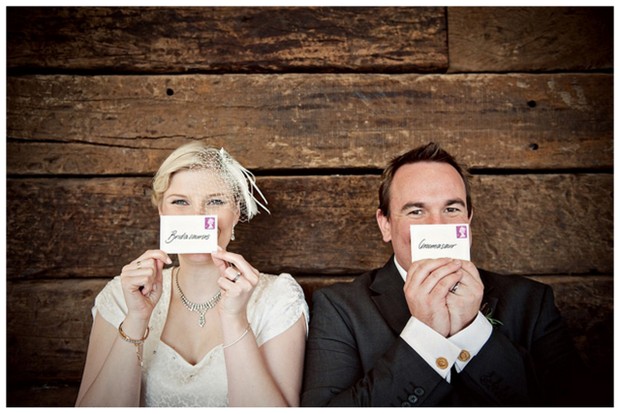 Okay, I am going to admit, I found this feature HARD. Not because it's not lovely, oh no. But because picking through the pictures has never been harder. It's not just that Sam – our brand new DIY Bride guest contributor – has an eye for detail second to none and the most incredible, original, personal, heart-warmingly wonderful ideas incorporated into her beautiful wedding, but that every one of photographer Jacki Bruniquel's pics is so perfect that I wanted to use them all. Narrowing them down was like a Herculean task. So this is kind of a long post. But I don't mind if you don't mind, and I know you won't mind scrolling through this absolutely gorgeous DIY celebration at Netherwood. And the best part? You'll be able to recreate some of the awesome yourself, when Sam brings you her DIY tutorials. Isn't that the best news? Yes it is.
From the lovely Sam:
Stew and I were both born and bred in SA, and met at University. Although we stayed together as a couple, we spent quite a lot of time apart! I wandered off to Taiwan and the US, while Stew worked on ships around the Med for a few years, until in 2006 we moved to London together.
Two years into our relationship – while visiting me in Taiwan, Stew had joked that if I was still around in ten years – he'd marry me. So, on our ninth Anniversary, standing on a twilight-lit bridge, looking out over London – he completely surprised me with a ring, followed by a surprise engagement party (for them and me)– with ALL our friends! (Clearly – he knew me well enough by then to be sure I'd say yes). One year later – to the day (that tenth anniversary!) – we were married.
One of the things that made me fall in love with the venue was the chapel at Netherwood. It's 360 degrees of glass, overlooking the open spaces of the farm, and the Drakensberg. Living in London, we knew that was the kind of big-sky feeling you just can't get anywhere else but in Africa!

We wanted our wedding to be a friendly and relaxed day, so our 'theme' was based on a long-standing family in-joke: when we were little girls, my mom had teased my sister and I – saying that we'd be lucky to get a Wimpy meal and a milkshake out of my parents when we got married. So, a 'Wimpy'-themed reception of gourmet burgers, chips and ice cream just seemed to make sense! (One of my oldest and dearest friends, who knew the story – actually organized to get a REAL Wimpy burger delivered to us during the speeches – it was brilliant!)
Once we had decided on a slightly tongue-in-cheek 'theme' everything else sort of fell into place – we weren't keen on a very formal, traditionally structured day anyway, it just wasn't us! So, we opted for a lunch reception, and kept the décor quite simple – I'd describe it as 'Vintage Country Diner' I guess?! We also avoided a strict colour scheme, which meant if we found something we loved, it didn't have to 'match' everything else, exactly. (Sneaky, but useful).
We also wanted to incorporate our love of travel, and the journeys we'd been on together and the bigger one we were about to embark on, so we used postcards, stamps, maps and suitcases as part of our décor too!
My dress was a vintage family heirloom. Originally my grandmother's, she wore it in 1946 when she married my grandpa. They enjoyed over 60 years of marriage together so I figured it was a good sign! Thanks to a very patient and completely brilliant tailor, Everton Chambers, it was repaired and ever-so-slightly adjusted to take it into the 21st Century.
I loved ALLLLLLLLL the DIYing! Not because it was cheaper, or easier, or necessarily even better than anything else, but because when I looked out at all the little details that so many of our friends and family had helped make, or contributed to the day – I literally felt surrounded by their love. ALL our flowers were very kindly put together by a family friend, and her mom – they did an amazing job! Special mention to the lavender farm down the road who let me raid their stock for my bouquet – after an unseasonably cold spring – there was none to be had from bigger suppliers. Our cake was made and iced by my mom-in-law and her sister-in-law. My 91-year-old grandpa made ALL our menu blackboards, and signs by hand, and let us raid his old farm shed for milk jugs, buckets and coal scuttles. His amazing housekeeper also baked all the cookies we used as our favours – using my late-grandmother's (very) secret recipe. My long-suffering father was forced to drink many extra bottles of beer to collect enough for our 'hanging garden', which he and Stew constructed the day before using manly 'sailor' knots. My equally long-suffering mom, had to not only scout the whole of Durban for random things I would email her pictures of at 11 pm from London, but also stitched every single table runner, and kept track of everything involved in the set-up.
One of my favourite little details was our cake toppers. Stew thinks dinosaurs are the most awesome things EVER, and the idea of being 'Dinosaurs for Life' after we were married really appealed. So, one trip to Pollocks Toy Museum in Soho, a few scraps of fabric and some Bostick later – ta dah – one awesome pair of wedding dinosaurs. Did everyone at the wedding get it? Maybe not, but it was special to us.
In planning the wedding, blogs basically saved my life. Especially blogs like Cap Classique (now SouthBound bride), which provided details of SA suppliers and local inspiration. I also became a Google addict, and created the most elaborate folder system for all the amazing bits of inspiration I found on the web!
My advice to future brides would be: there is no 'right' or 'wrong' way to get married; there is only a way that is right (or wrong) for you and your 'Dinosaur'. Embrace the bits that are meaningful to you both, and the let the rest go.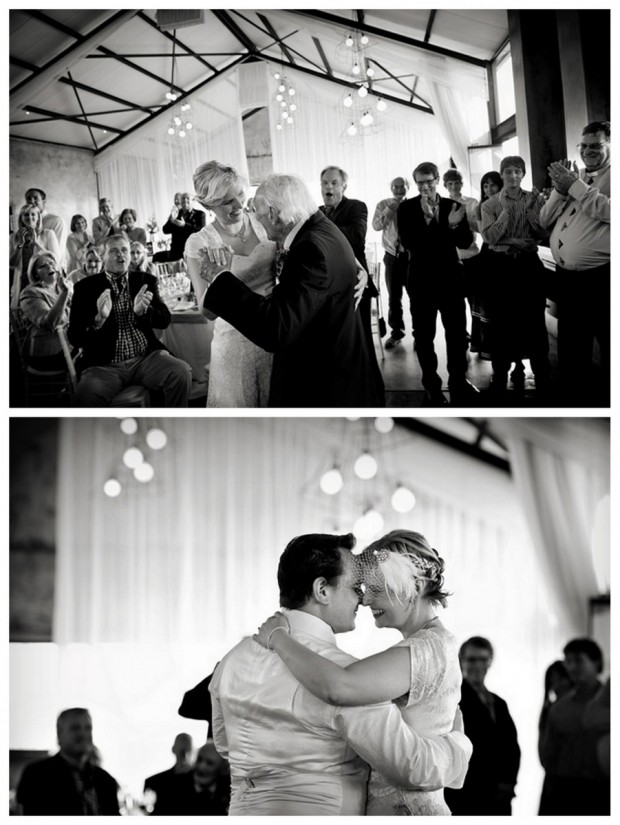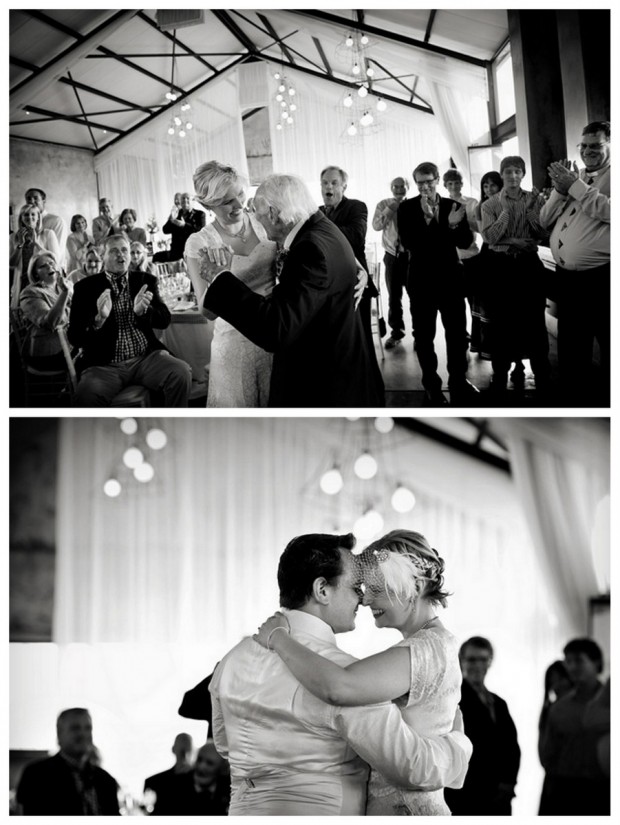 I love that – such brilliant advice! Thanks so much Sam and Stew, and I can't wait to see more of your DIY genius on the blog soon! Big love also to Jacki, and you can see more on her blog right here.
SERVICE PROVIDERS
Venue: Netherwood | Catering: Jacqui Rey | Photography: Jacki Bruniquel | Flowers: Doo Worthington | Dress tailoring: Everton Chambers | Bridesmaids' dresses: Joules | Hair: Sarah at Knott's Salon (033 266-6545) | Makeup: Gayle Davies ([email protected]) | Band: Beat Route