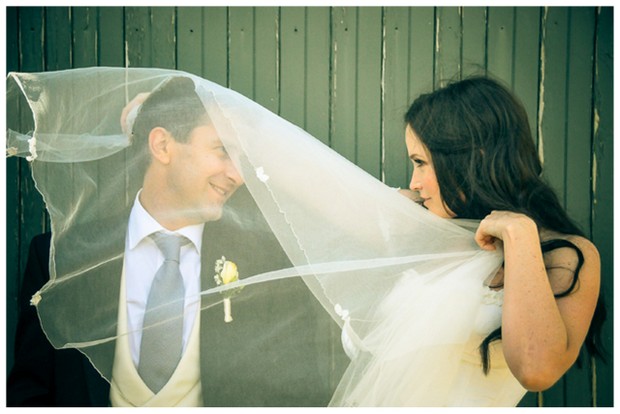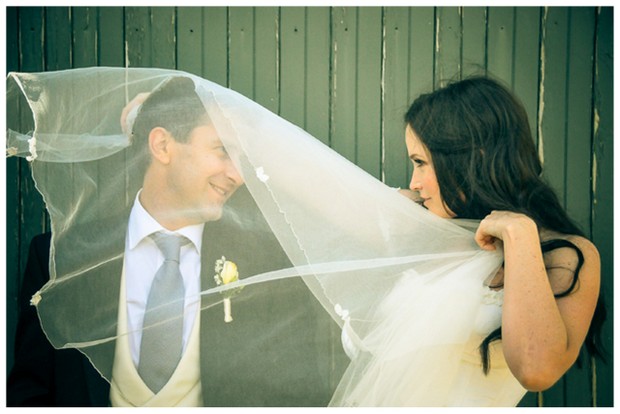 Wakey wakey, SouthBound Brides! I have a lovely wedding for you this morning, and it was a lovely morning for this wedding! A few weeks back, I ran a story about brunch weddings (only one of my most popular, so I guess this is an idea that's gathering speed) and bride Kate contacted me to tell me about hers. She and her husband, Christian, decided on an autumn champagne brunch at La Colombe, Constantia Uitsig, so they could dash off on their honeymoon afterwards, and chose a neutral, slightly vintage palette. The gents wore morning suits and all the ladies at the wedding were asked to wear hats and fascinators (I just love this!). The result is classically beautiful wedding that really captures Cape Town's autumnal charm (although lucky for Kate and Christian, they just missed the Cape Town rains!). Warren Williams was there to take the pictures, and as always has done an awesome job in capturing the spirit of the day – I love the fashion editorialey style of these shots. And here's the even better news – come back in an hour and I'll have a lovely bit of video from this wedding to show you too!
From the lovely bride, Kate:
From the moment we met, Christian and I knew this was something special and eleven months later, he proposed. Christian is a pilot, so he convinced me there was a flyby displaying a new airplane and being a keen photographer, he wanted to take some pictures. He suggested we go to the lawns of The Roundhouse, which is situated high up in Camps Bay, as the view would be good from there. The Roundhouse is the restaurant where Christian took me on our first date, where we learned that the etchings on the windows are the dates and names of the men who proposed to women way back when, and where women tested their engagement rings to see if they were diamonds.
On the day of the flyby, the weather was miserable and once we were there I was complaining and wanting to leave as I had worn shorts, but Christian was very busy fiddling in his camera case and then the next thing I knew he was down on one knee asking me to marry him! This was followed by a surprise romantic night away.
We wanted to do something a bit unusual and to suit our personalities, so decided on a champagne brunch wedding, from which we would depart straight to our honeymoon. We wanted an outside venue as it would be during the day and La Colombe's beautiful courtyard seemed like the perfect place for the reception and the lawns for the ceremony. We chose neutral colours (creams and beiges) and wanted a soft vintage feel so we selected gyp (baby's breath) as our main flower and had lasercut butterflies on the invitations and flower arrangements. Our bridesmaids wore lacy dresses and there were cream satin ribbons on all the flower arrangements.
As it was a morning wedding, all the ladies wore hats and fascinators, which added to the happy mood of the day. And there were a few surprises too! Our wedding cake was a surprise organised by my dad which was very exciting as Christian and I only saw if for the first time at the reception and it was just beautiful and delicious! Secondly, I organised to say a few words to Christian just before we said our vows, but the surprise was that I said it in German – Christian's family is German and I am atrocious at languages, so I got my sister-in-law to be to help me practice and the look on Christian's face was worth it.
I loved everything about our day, from getting ready with my bridesmaids and parents, to walking down the aisle towards my future husband, our first dance and leaving on honeymoon through a shower of rose petals to start our lives as husband and wife (and everything in between).
My advice to future brides is to make sure you relax the day before the wedding, and organize a pamper session with your mom and bridesmaids. The rain and wind were so horrific the day before our wedding and my bridesmaids, mother and husband-to-be were waiting for the tears to begin, but we all just laughed as there was really nothing we could do about the weather. Just remember: whatever the weather does (or if anything unplanned happens) you still get to marry your fiancé.
Thank you so much, Kate and Christian! Congrats on starting your new life together. And Warren Williams, thanks for sharing your pics! You can, as always, see more on Warren's blog (and you should head over there anyway, because as well as being a great photographer, he's hilarious).
SERVICE PROVIDERS
Venue & catering: La Colombe, Constantia Uitsig | Photography: Warren Williams | Flowers & decor: Alison's Flowers | Cake: Cakes by Wade | Lasercut stationery: Doodles Laser | Bride's dress: Robyn Roberts | Bride's makeup: Rose Bruins (083 300 7663) | Bridesmaids' makeup: Donna Hay | Marquee hire: Nomadik Tents | Band: Jazz Between Friends | Video: Storyboard Productions