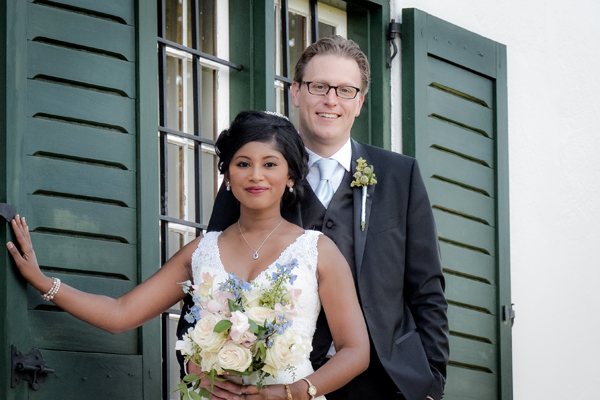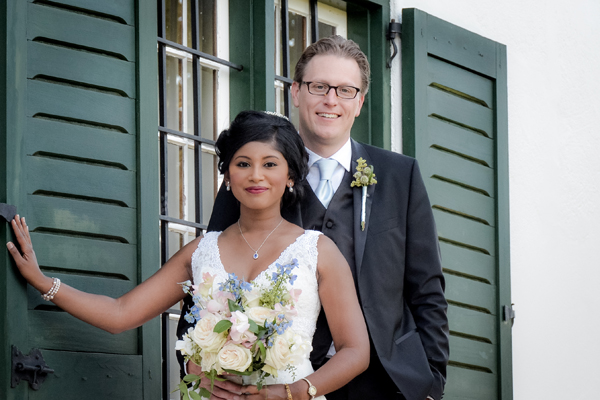 We have a bit of a celebrity wedding today, lovelies! You may have already seen lovely SABC news anchor Vabakshnee Chetty's wedding to hubby Geoffrey Miller on Top Billing, but I couldn't resist sharing their beautiful pastel celebration with you again here. I've seen lots of pastel weddings over the years, but I absolutely love how this one manages to be incredibly elegant and opulent as well as sweet and romantic, and the pastel palette is just part of that – like a box of Ladurée macarons or a froth of blush or baby blue on the Oscars red carpet. Vee, as her friends call her, looked absolutely gorgeous in not just one but two amazing dresses, and after a lakeside meal complete with soft white drapes and sparkling crystal chandeliers, the couple and their guests danced the night away with her in the second, intricate lace creation. Warren Williams captured all the fun, frolicks and finery, as only he can.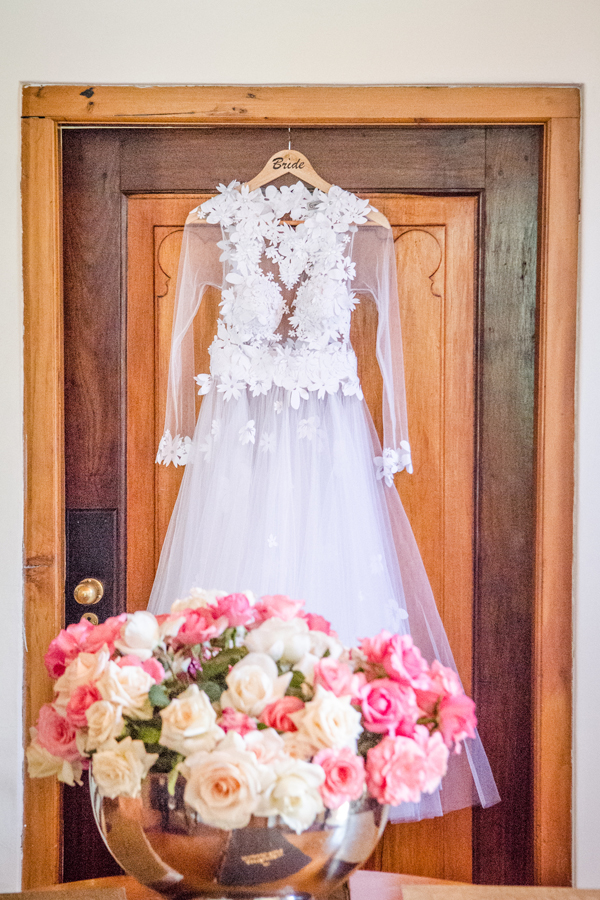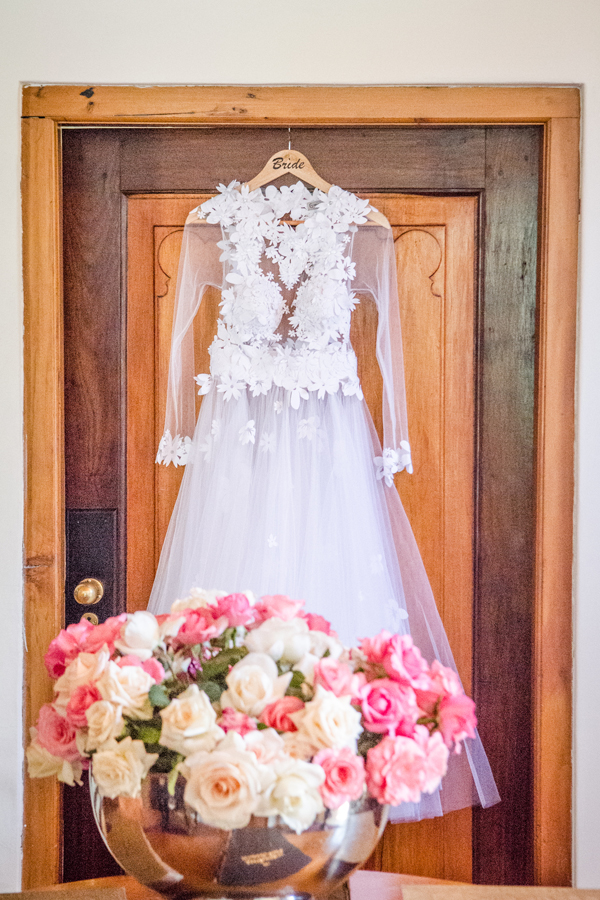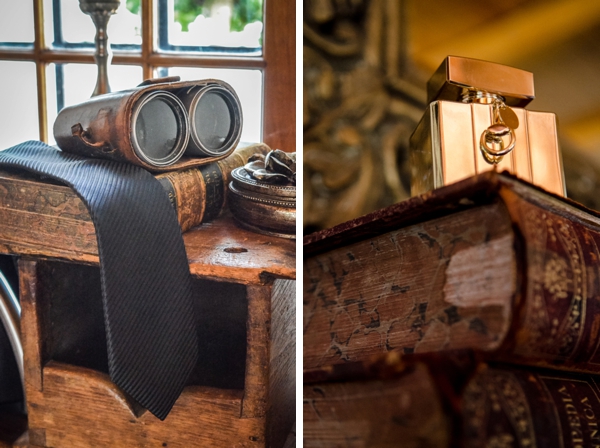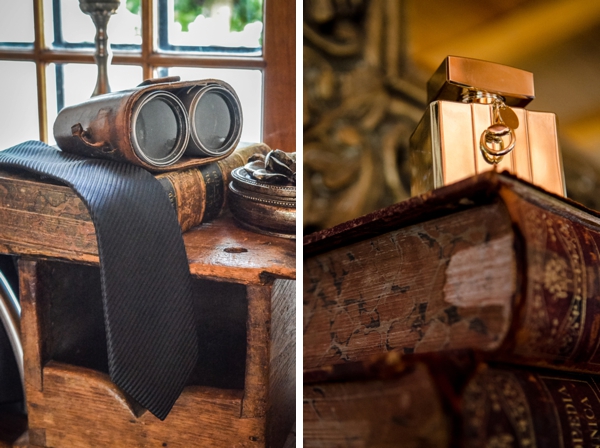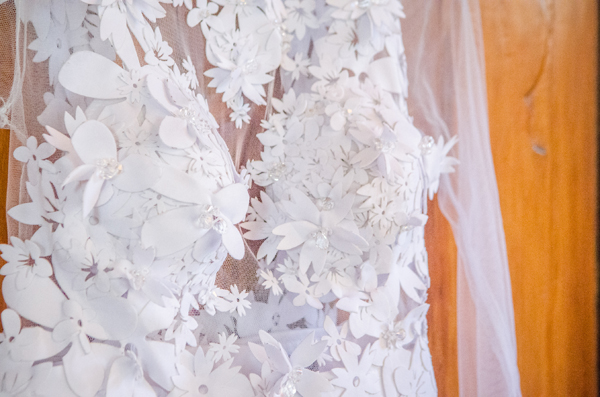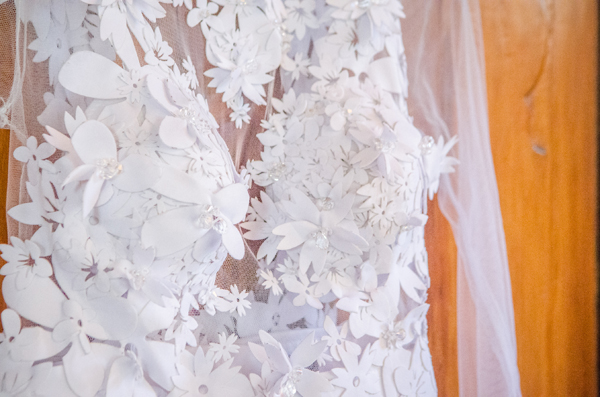 Love Story
Geoff had just moved to Johannesburg from India. We were set up by mutual friends. On out first date we went to the Joburg Ballet to see 'Romeo and Juliet'. Their love story didn't end well and ours didn't start well. The night was less than perfect – we both seemed equally unimpressed. Several dates later we started to take a shine to each other and now, well now, we couldn't imagine life without each other.
The Proposal
It was amazing. We were on holiday in the Seychelles. My normally unromantic husband planned a very romantic proposal. He hired a boat – we spent the day out snorkelling and swimming. He arranged a picnic lunch on Coco Island and popped the question. I was totally surprised and beyond happy. I tried to cry – but I couldn't stop smiling.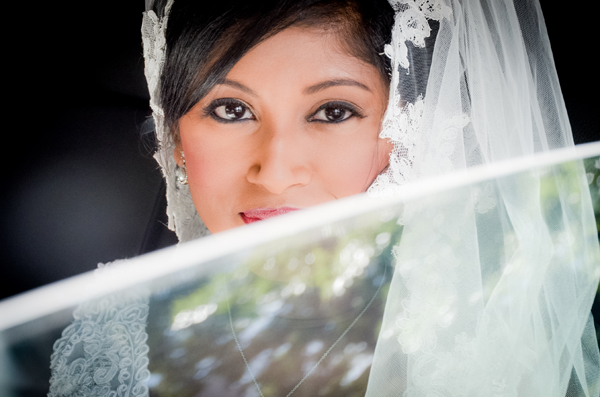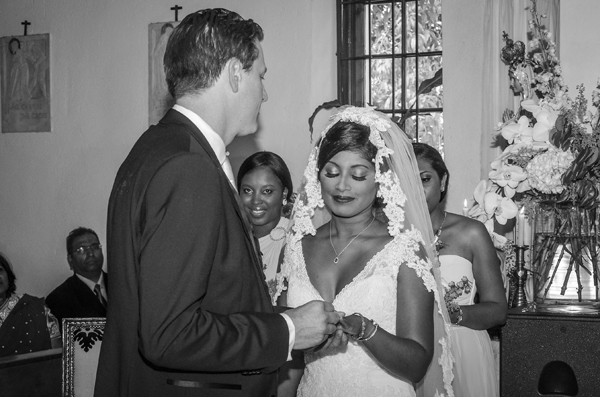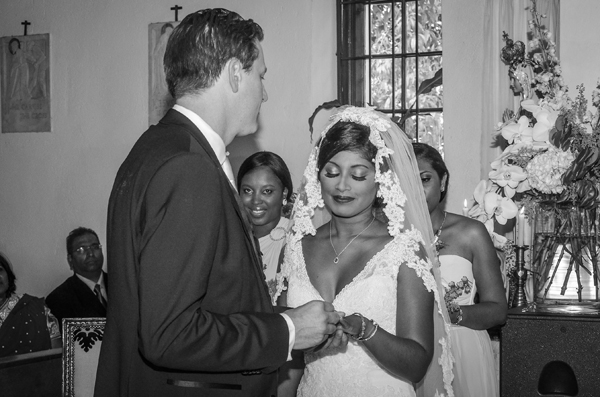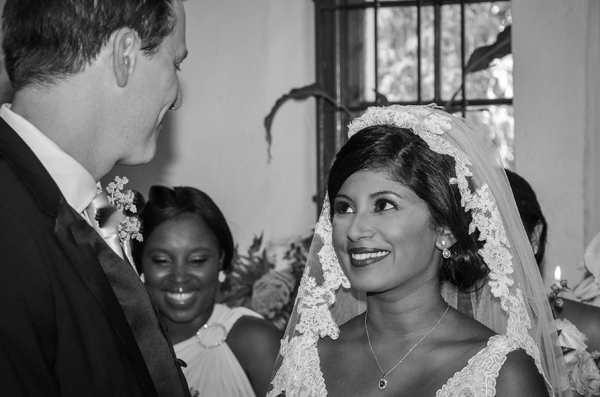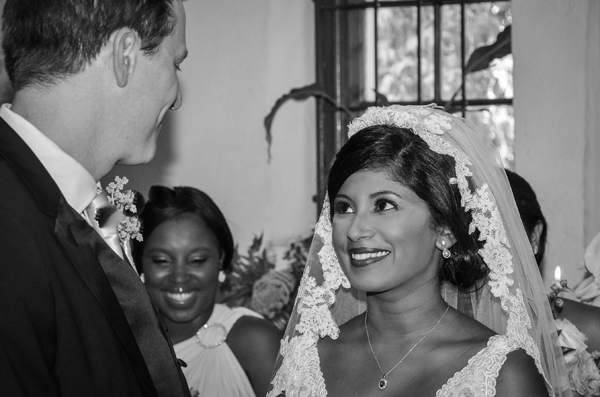 Wedding Style
I loved the soft romantic look of pastels and decided to embrace ivory, blush, mint and duck egg blue. We were thrilled at the outcome – the colours worked beautifully together. We used the colours to tie everything together from our invitations to bridesmaids' dresses, flowers and décor. We wanted the day to be a reflection of us and our personalities – with the help of our wedding planner Anne Mann – we ended up with effortless country elegance.
The Venue
Geoff and I had looked at a few locations but we kept gravitating towards Webersburg wine estate. It has breathtaking views. The open spaces allowed us to have our reception in a "glass tent" on the grounds overlooking the mountains. Our planner transformed the usual reception hall, giving it a modern night club feel. We loved the concept of having our guests move locations. We hired a fantastic band and the club feel lent itself to a great after party. Our wedding invite did promise awkward but enthusiastic dancing!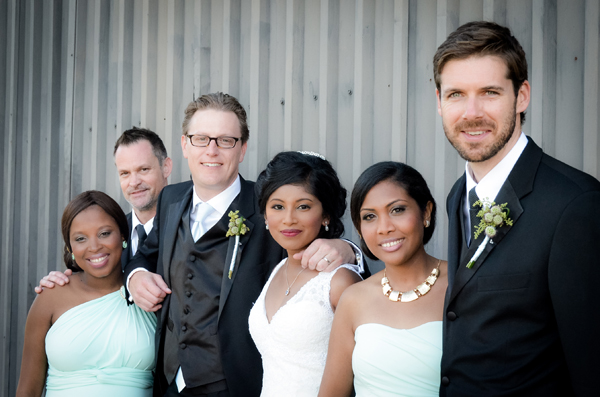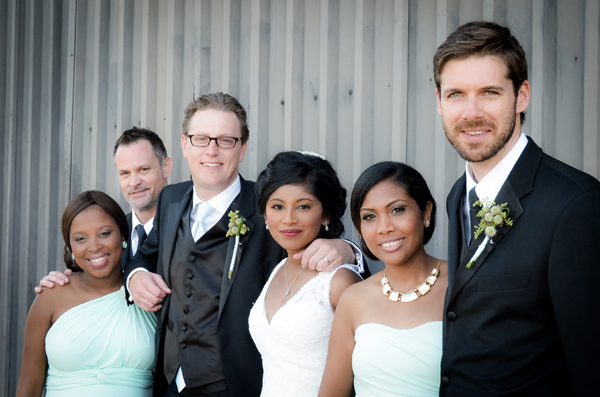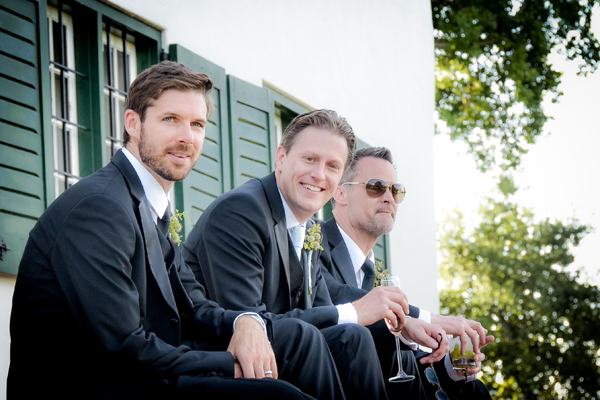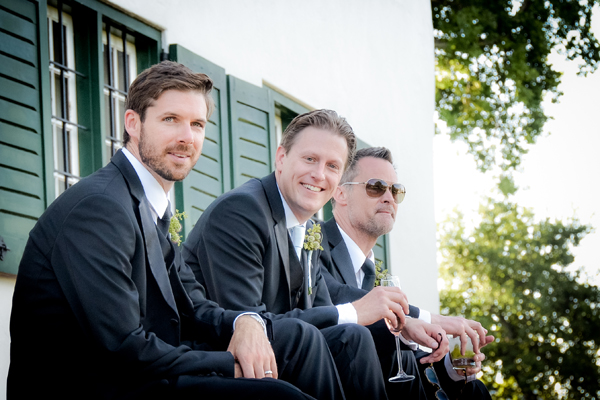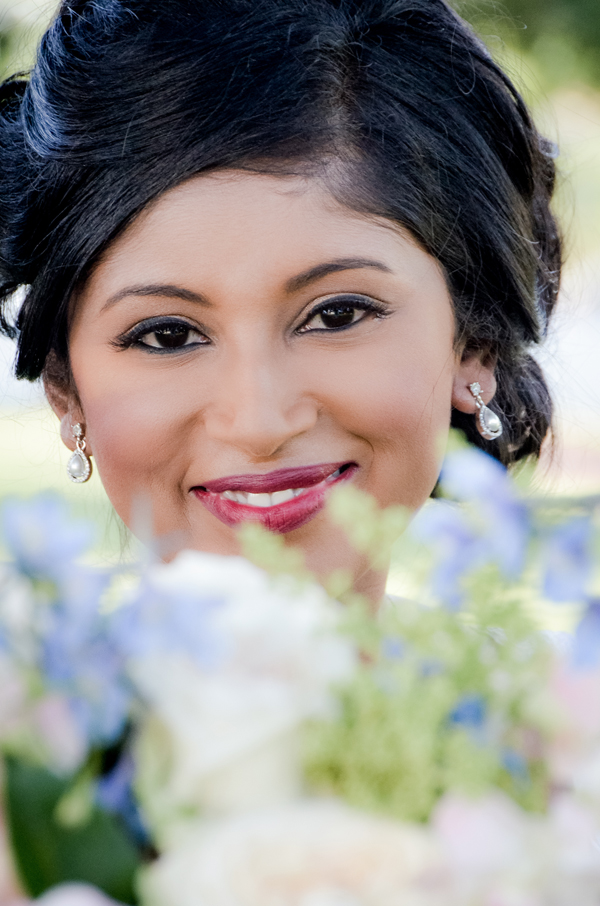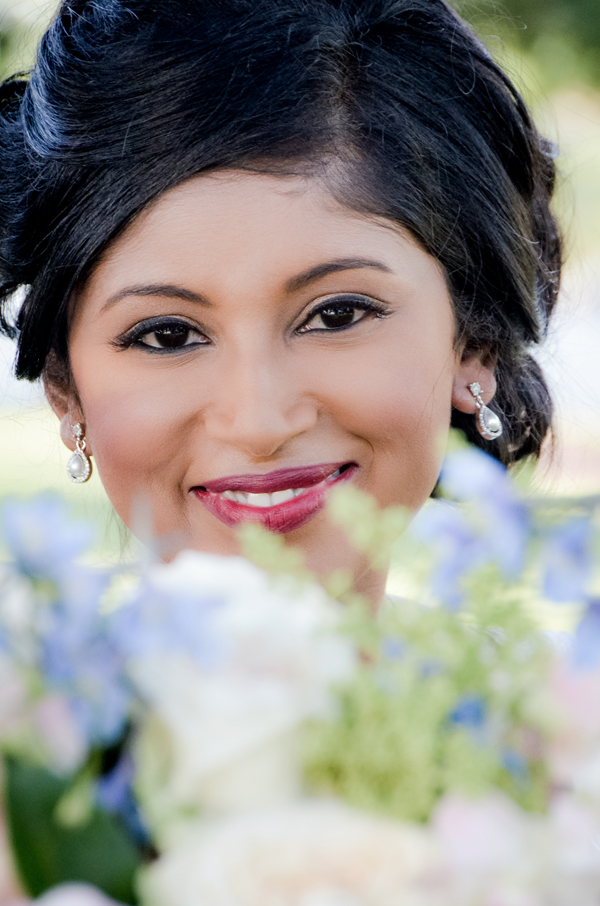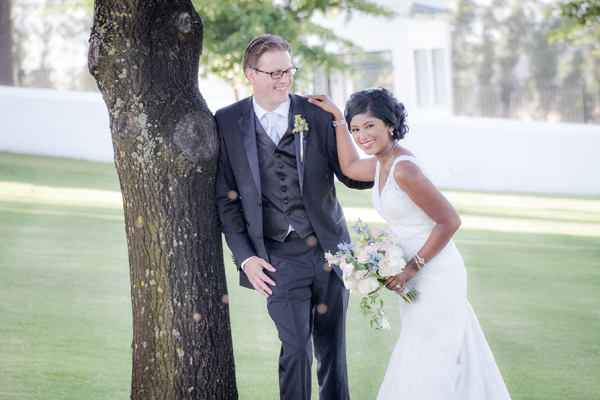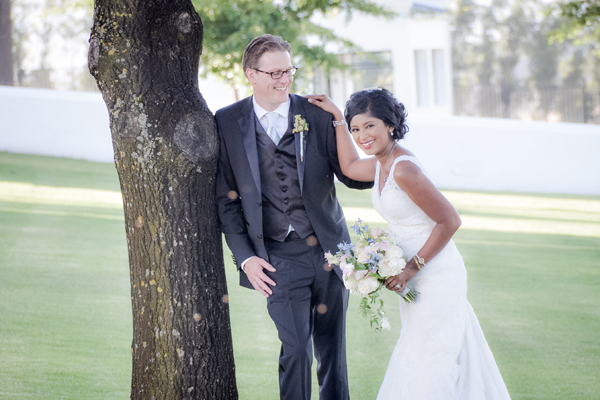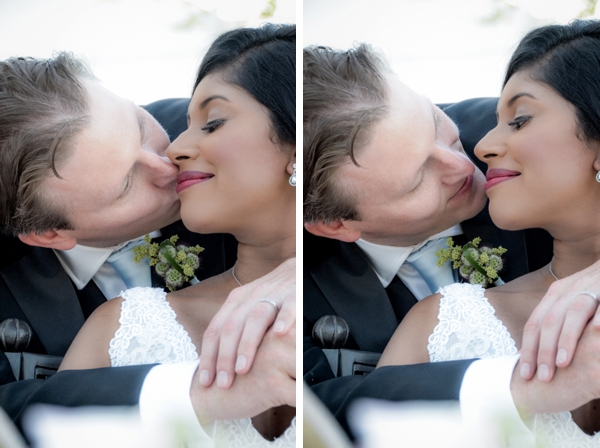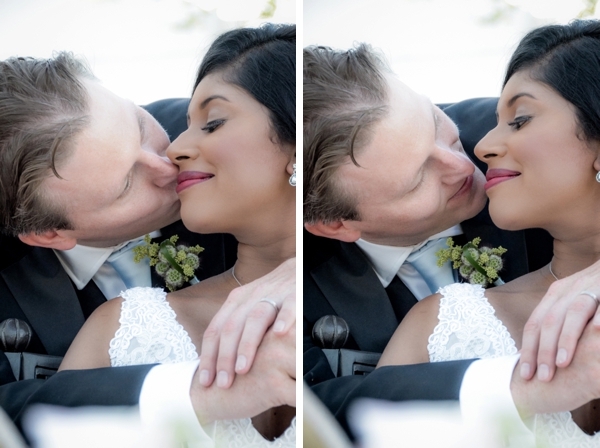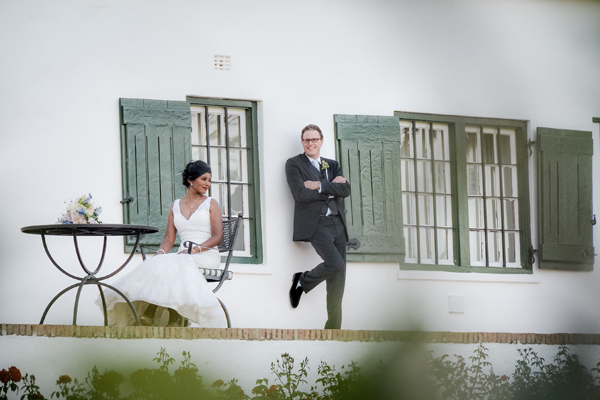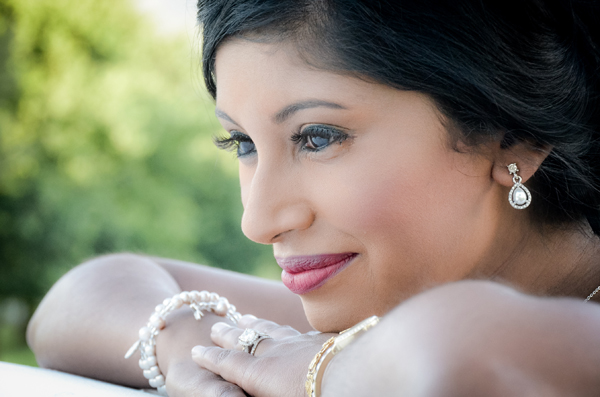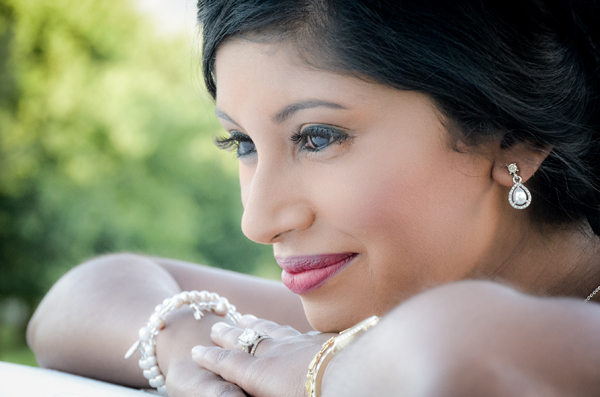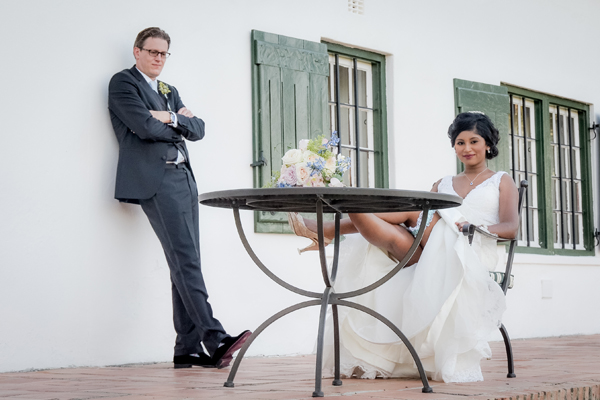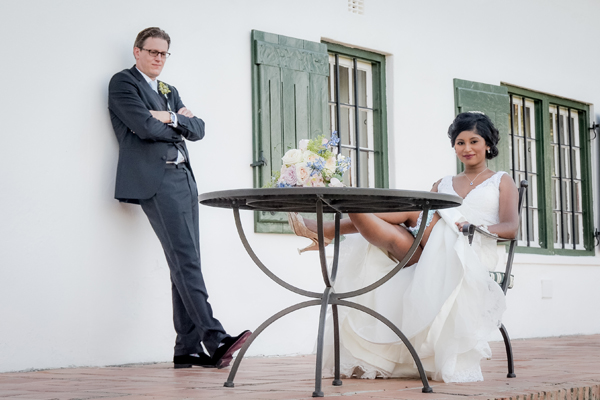 The Wedding in 3 Words
Amazing, unforgettable and fun.
DIY Elements
We had four kids at our wedding, so I decided to make them personalised wedding day packs. I made activity books for the younger kids and added some treats and a few toys to keep them busy. The two older boys got Batman perfume and chocolate. They were all so pleased and excited. Geoff and I exchanged letters and gifts on the morning of the wedding.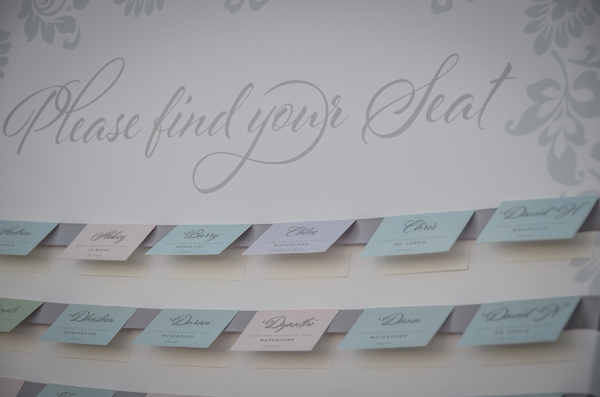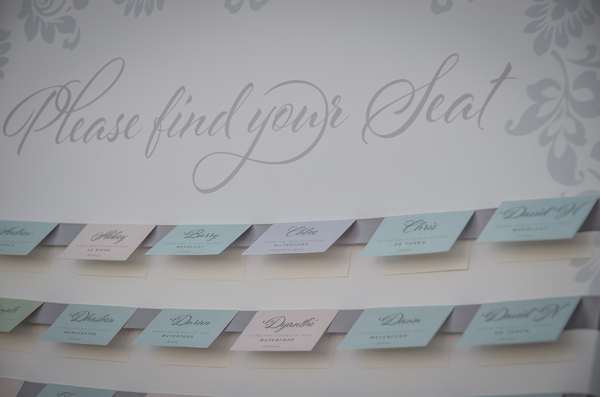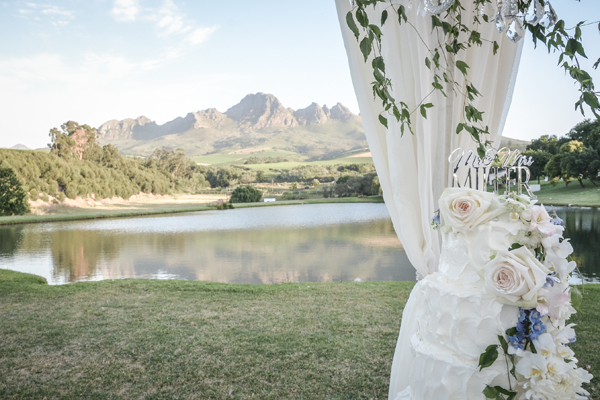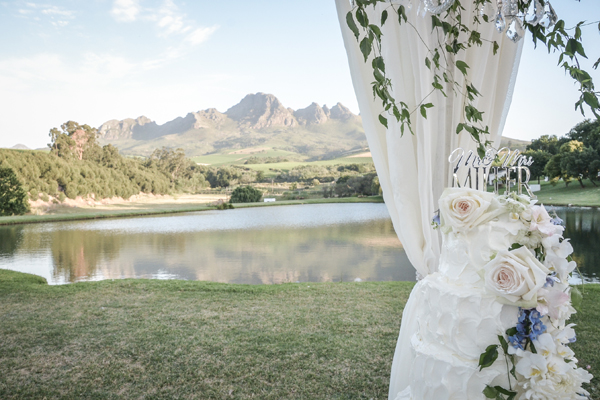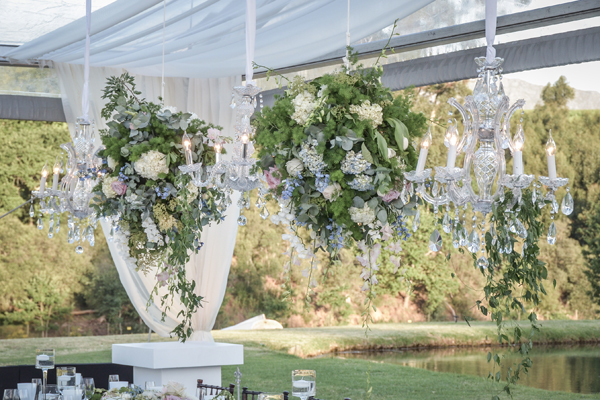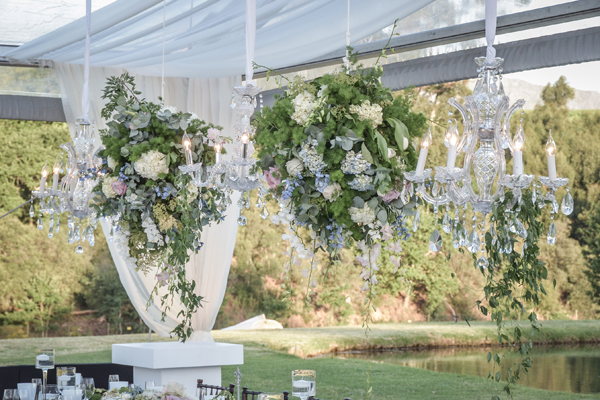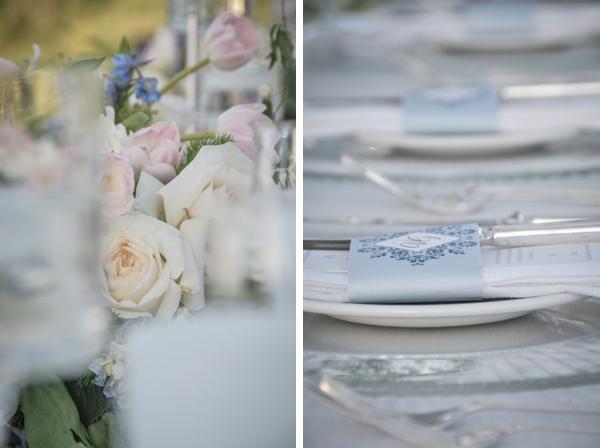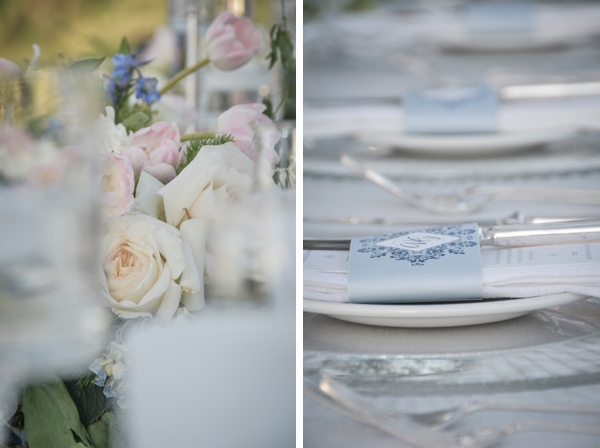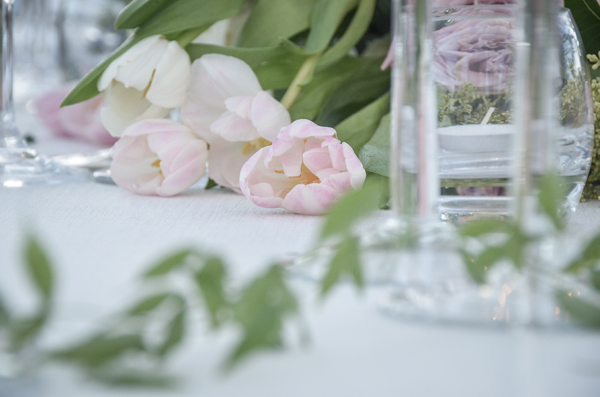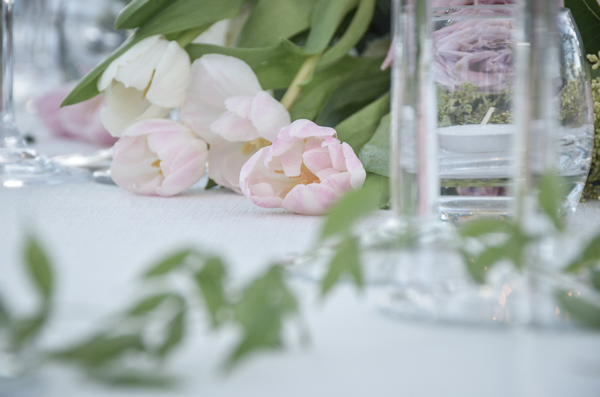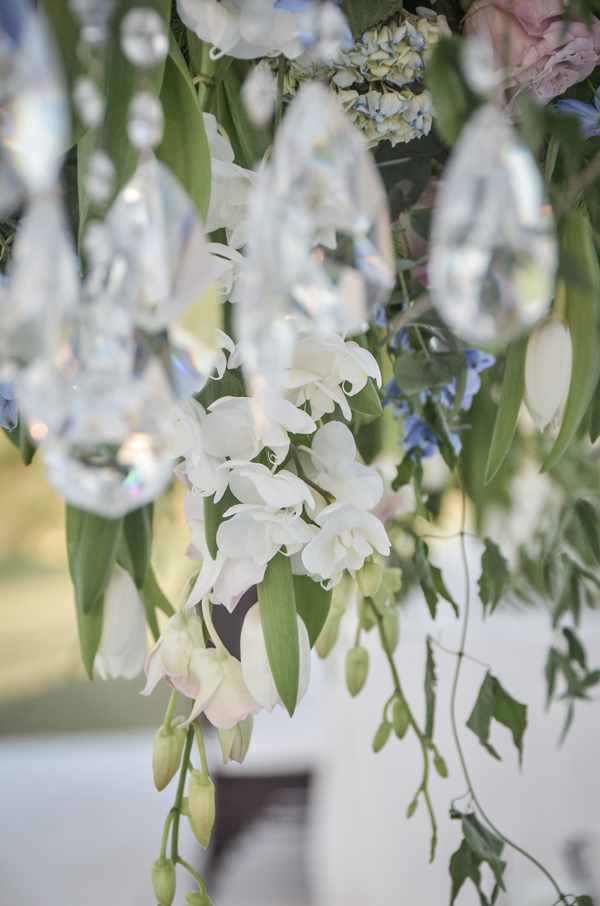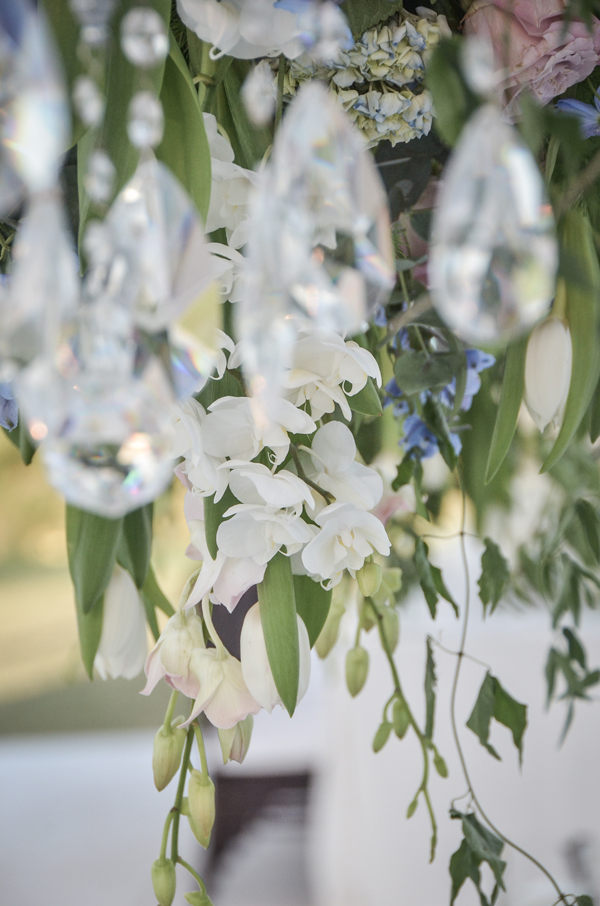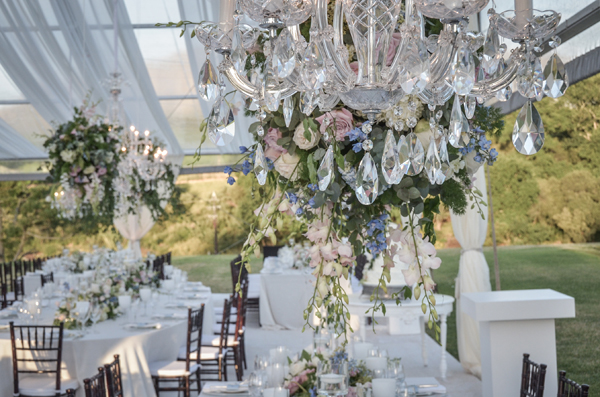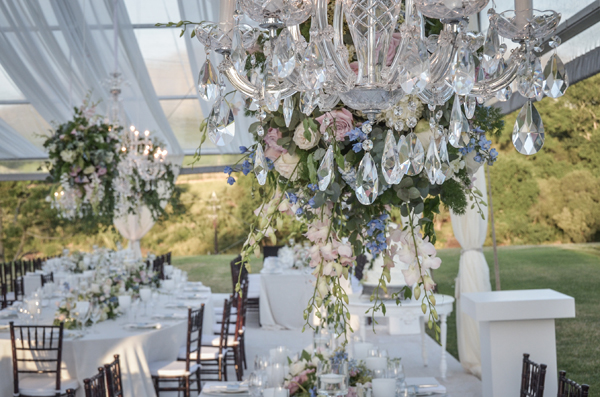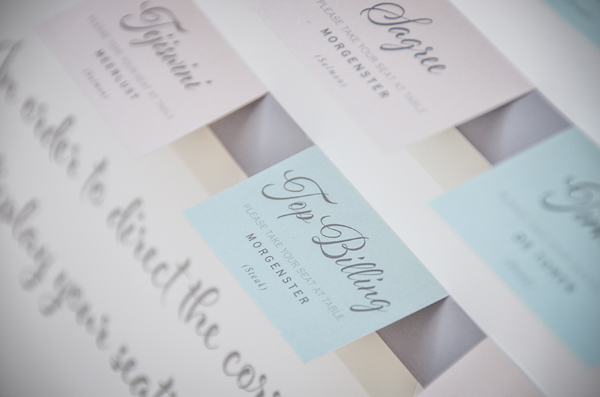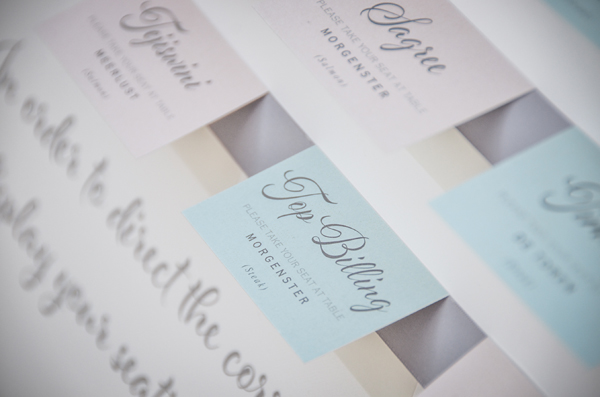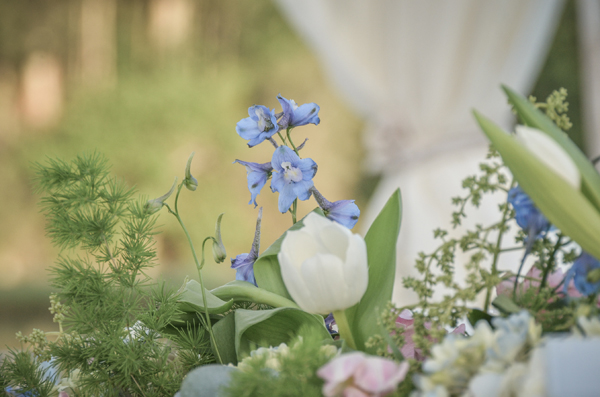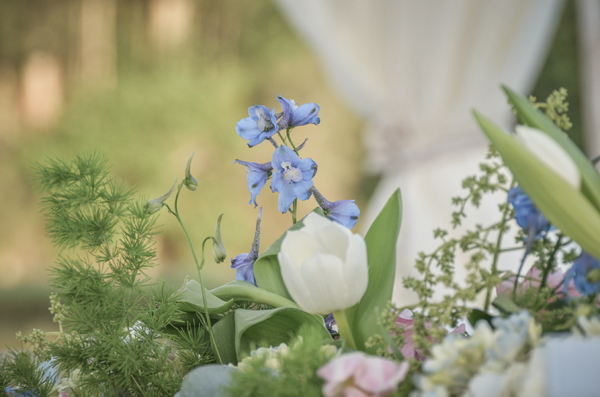 The Dress
I tried on my fair share of wedding gowns. Ironically or not I ended up buying one of the first dresses I tried on. I couldn't get the Diango mermaid dress from Pronovias out of my head and I kept comparing every dress I tried on to that dress. I later decided I wanted a second dress, something fun, flirty and comfortable for the dance party. I fell in love with a tea length Gert-Johan Cotezee bridal dress. Once I tried it on, I couldn't stop swaying – it was perfect for dancing!
Memorable Moment
That would have to be seeing Geoff for the first time, walking down the aisle to my husband-to-be.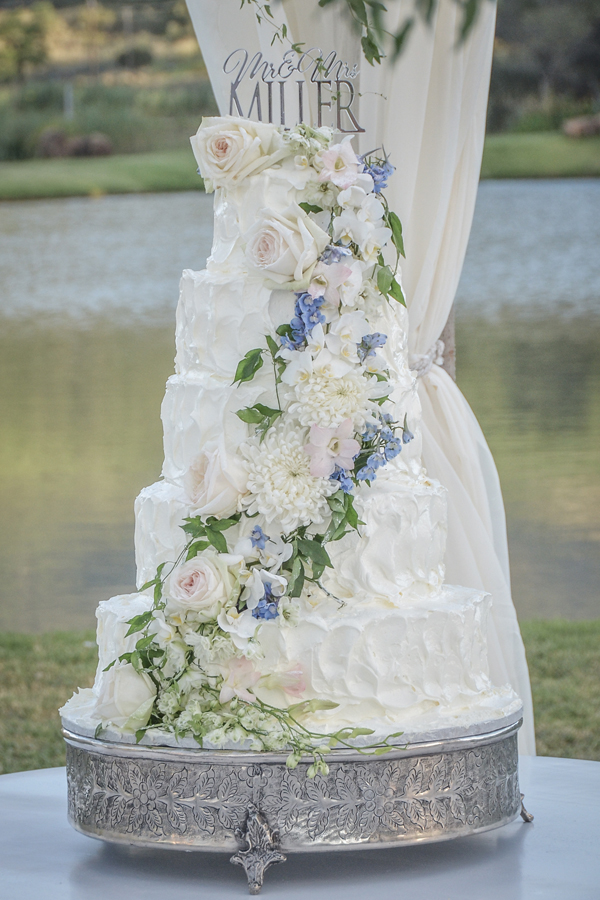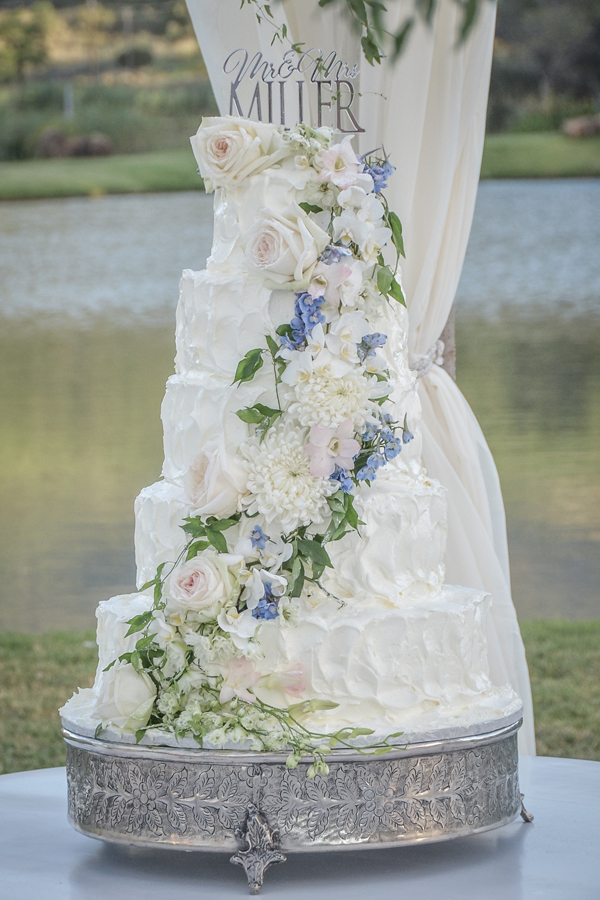 The Honeymoon
We've been married for five months – so it's a bit of a delayed honeymoon but we leave for Italy in June. We cannot wait!
Advice for Future Brides & Grooms
Planning a wedding can be overwhelming, so remember: a wedding is a day, a marriage is a lifetime. Don't sweat the small stuff, have fun, embrace each other's ideas and make the day special for each other – after all, everyone there is there to celebrate your love and your journey.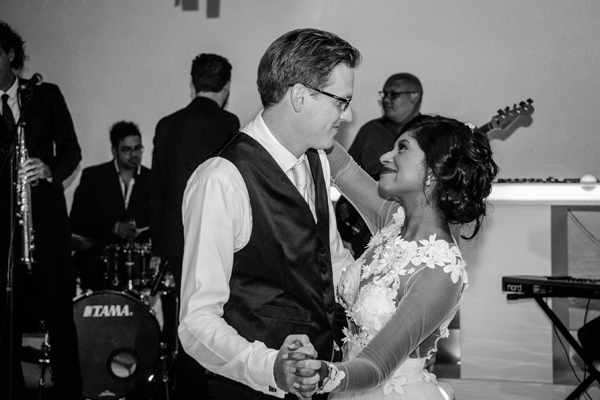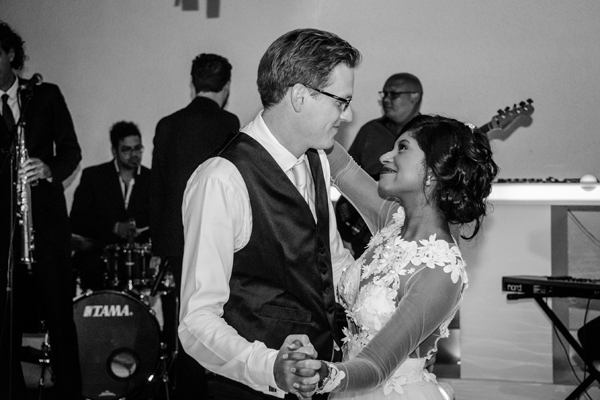 You can see more from this wedding on Warren Williams' blog.
SERVICE PROVIDERS
Ceremony venue: Stellenbosch Catholic Church | Reception venue & catering: Webersburg | Photography: Warren Williams | Co-ordination: Anne Mann | Cake: Wade's Cakes | Flowers & décor: Fleur le Cordeur | Stationery: Lara's Designs | Bride's dress: Pronovias & Gert Johan Coetzee | Bride's accessories: Lovisa and bride's own | Hair: Ermine Hair | Makeup: Mari Conradie | Bridesmaids' dresses: iCandee and YDE | Groom's attire: Hugo Boss | DJ: Rus Nerwich