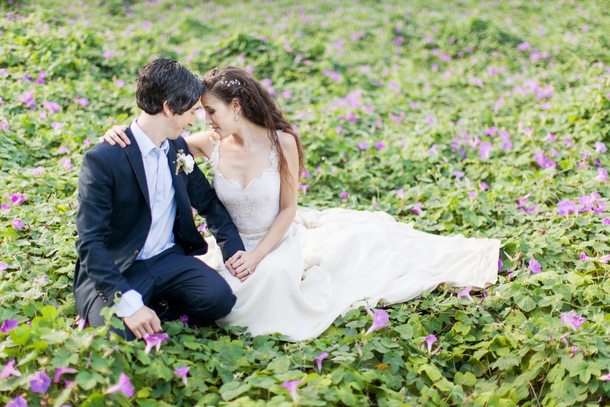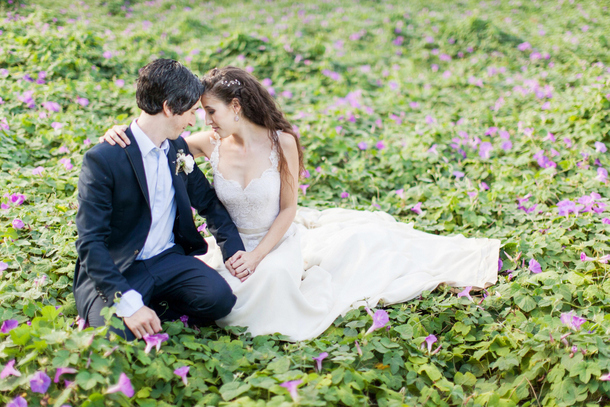 I honestly think I must have the best job in the world, and it's not because I sit around all day reading Martha Stewart Weddings, eating macarons and sniffing at peonies. Although I totally do, obvs. But seriously, what makes me so lucky I think is that I have the privilege to be given a peek into some of the most special and wonderful moments in a couple's lives, to sort through photographs as full of joy and laughter and lifelong memory as they are of prettiness. Some weddings really remind me of this, and Shana and Kevin's is one of them – not only do the vintagey lace and watercolour-like pastels paint a picture, but the energy the couple radiates is also a portrait of the love they share. And, as she does so well, Moira West was on the scene to capture these beautiful images of all of it.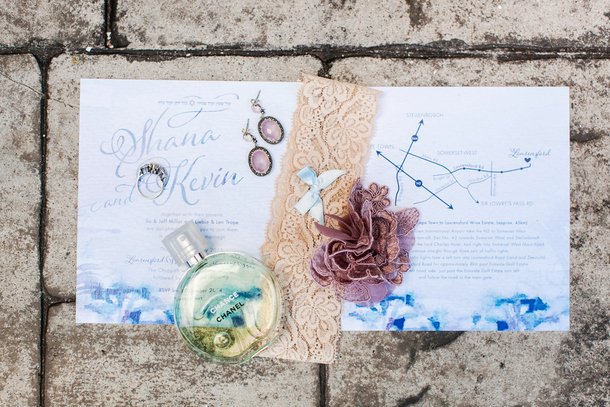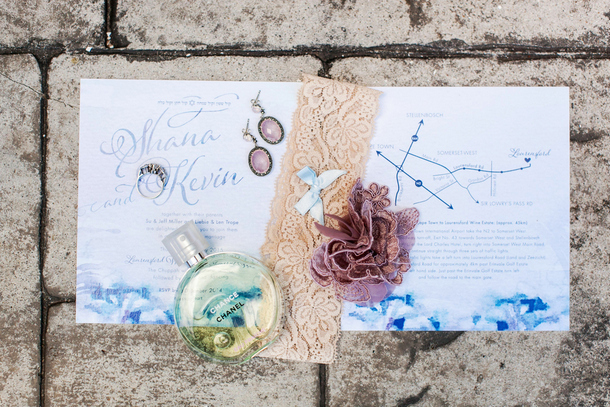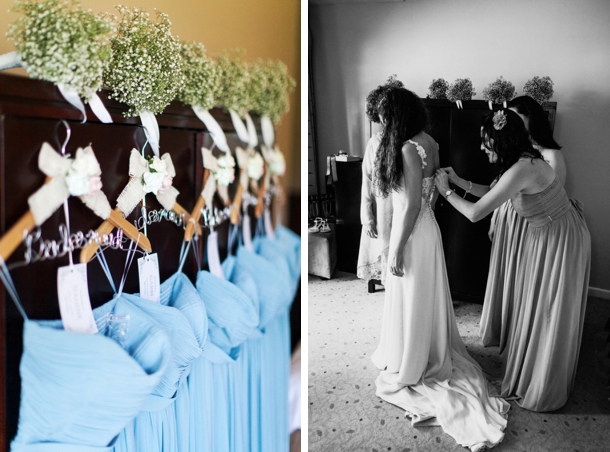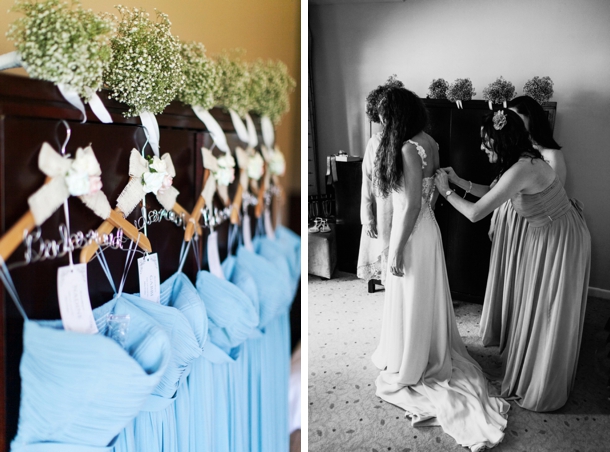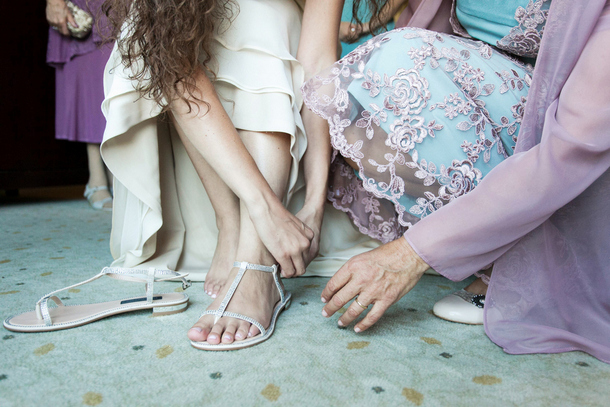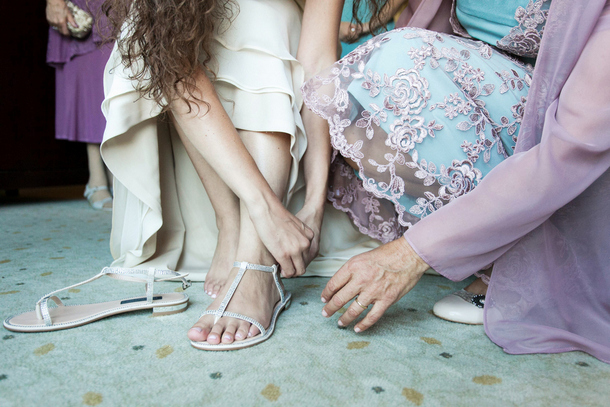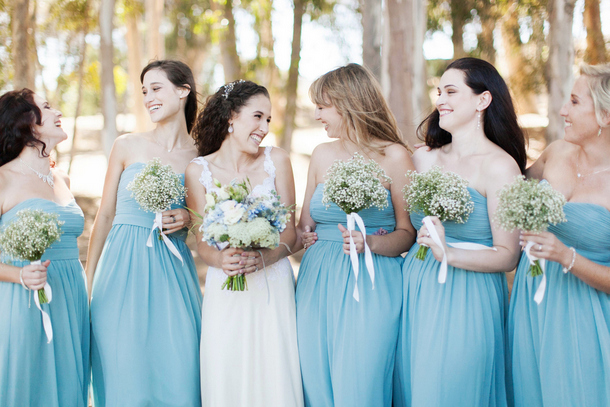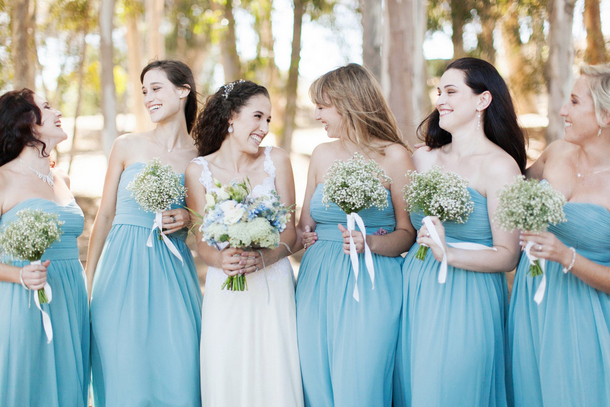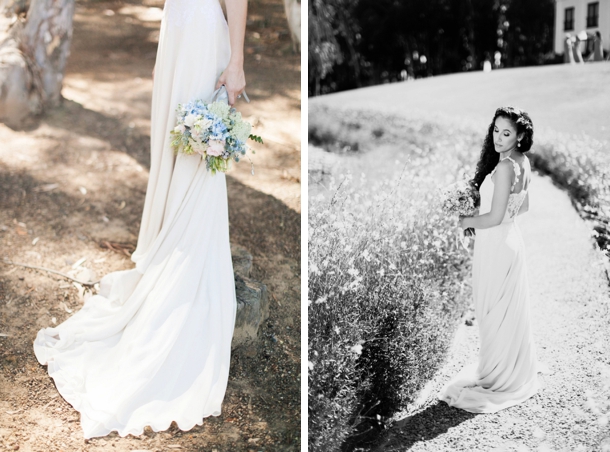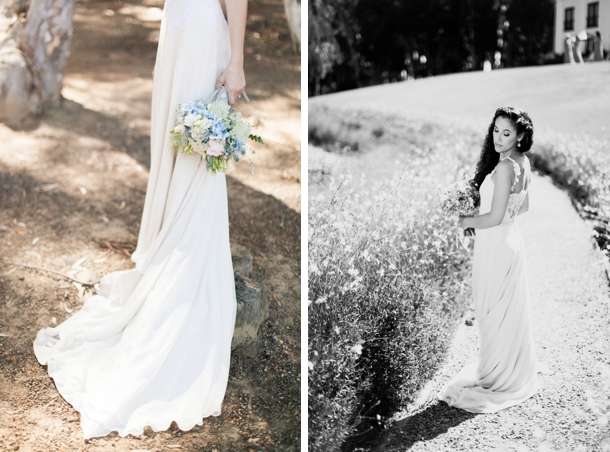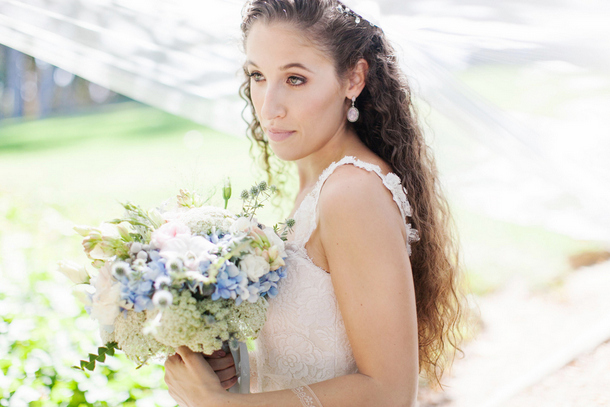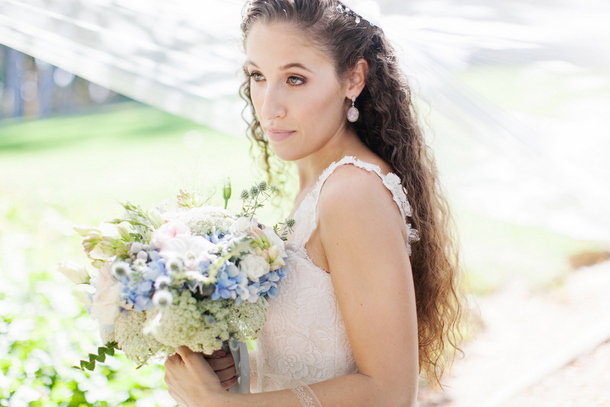 Love Story
We were both living in London when we met at a house party during the summer. I remember thinking what a great smile Kev had. We chatted a little that night but it was a few weeks later when we met up in the park one afternoon when we really hit it off. And the rest, as they say, is history! It's funny how two South Africans have to move to the UK for their paths to collide. Two years later we moved back to Cape Town to start a new, exciting chapter together.
The Proposal
It was super romantic! Let me set the scene: It was World Cup mania and we were watching some or other soccer match at home. I was lounging on the couch in my gown, eating a packet of Nik Naks (so looking super sexy and smelling like cheese…) when Kev suddenly emerged from the bathroom (after going in a few minutes before) and asked me if my phone was charged. Confused by his question, I answered yes and asked why. Very calmly, Kev answered: "Because I want you to marry me and you're going to have to call a lot of people." He was then on bended knee, my great-grandmother's ring in hand, just smiling at me. It all felt so surreal and I got so caught up in the moment that I forgot to answer him – he had to ask me if that was a yes because his knee was starting to hurt! It was the perfect proposal and it couldn't have been more us. It was never going to be all champagne and roses, but rather something relaxed and somewhat spontaneous.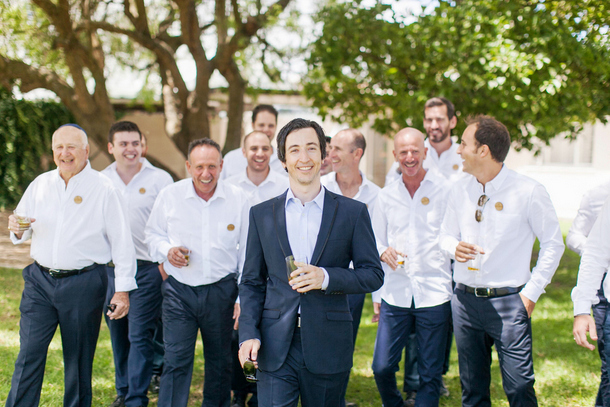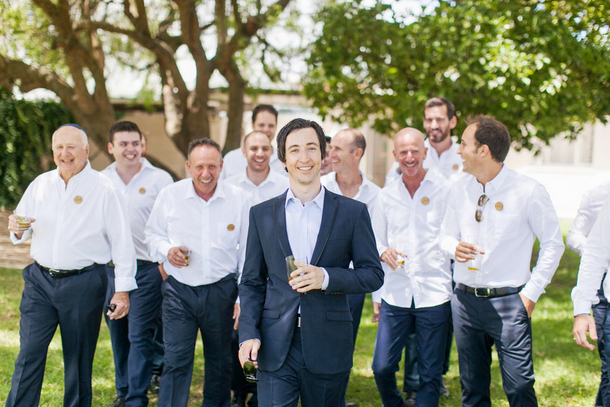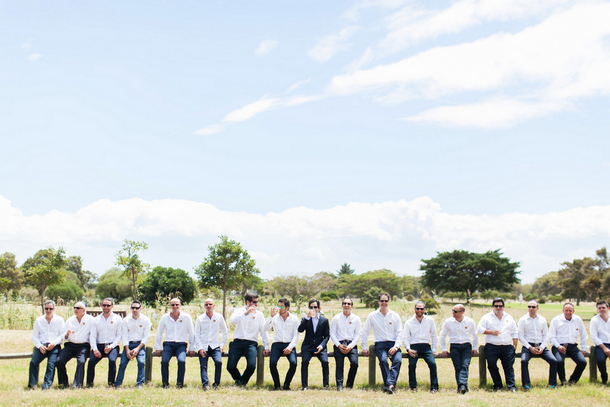 The Venue
We are spoiled for choice when it comes to beautiful venues in the city. We wanted something quintessentially Cape Town, and it doesn't get better than our magnificent winelands. We had seen a few places before visiting Lourensford on a wet and miserable day. But the rain was no match for the beauty of Laurent and its surrounds. Driving up the tree-lined avenue, I already knew this was it. Walking into the beautiful function venue, everything crisp white with its gorgeous chandeliers, endless glass doors and stunning views of the mountains, we were 100% sold.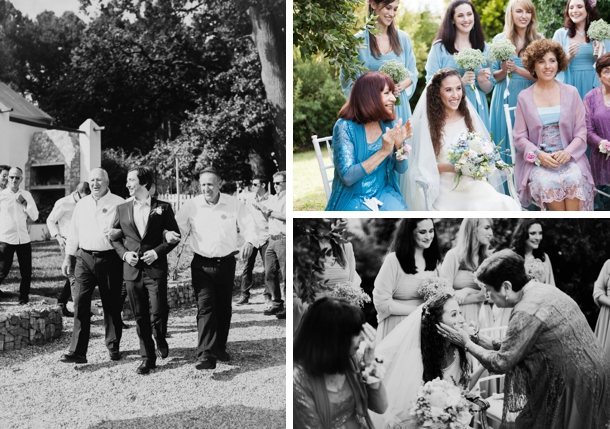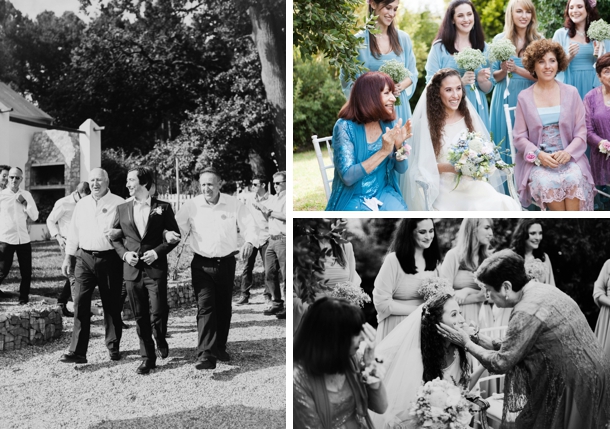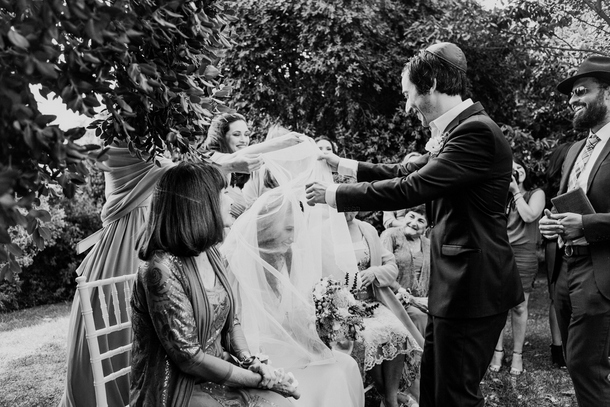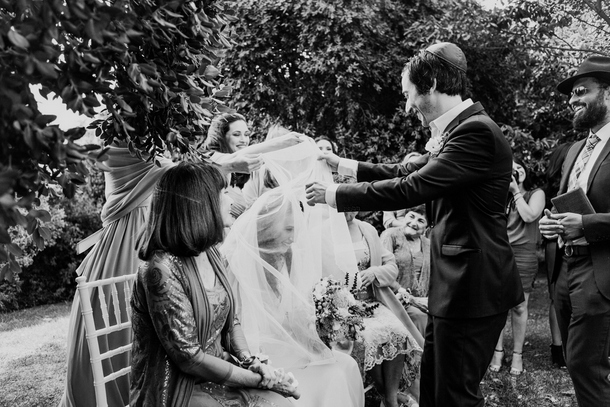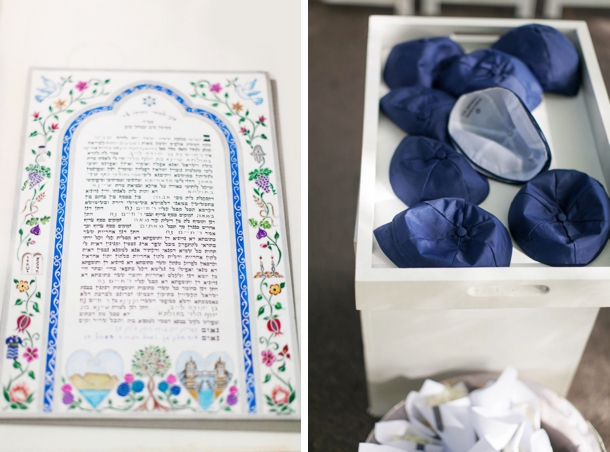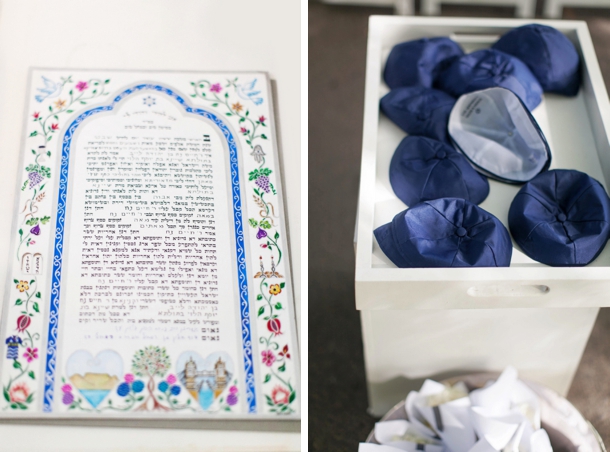 Wedding Style
I always knew I wanted my wedding to be simple yet beautiful. When I started looking for inspiration, I kept coming back to very romantic and dreamy images, so that's how I would describe our wedding's style – romantic and dreamy, with a slight vintage feel. I love the colour duck-egg blue, and paired with pale pinks and greys, with a hint of lace, it all seemed to work perfectly, complementing the overall romantic feel. I also drew inspiration from watercolours – the soft and dreamy strokes seemed to capture the exact style I was after. We didn't want the look to be overly formal, hence Kev was the only one who wore a suit – the groomsmen just wore navy pants with white shirts.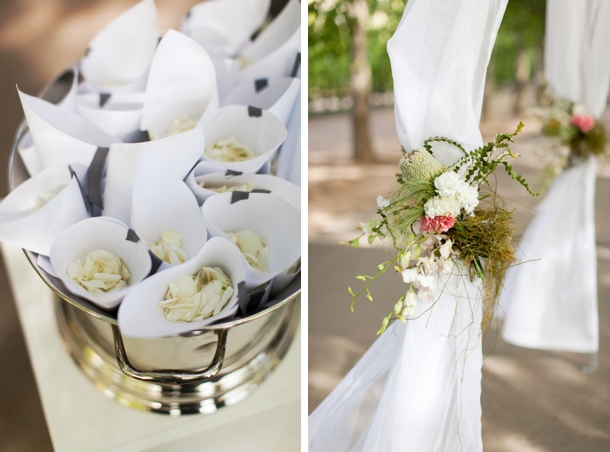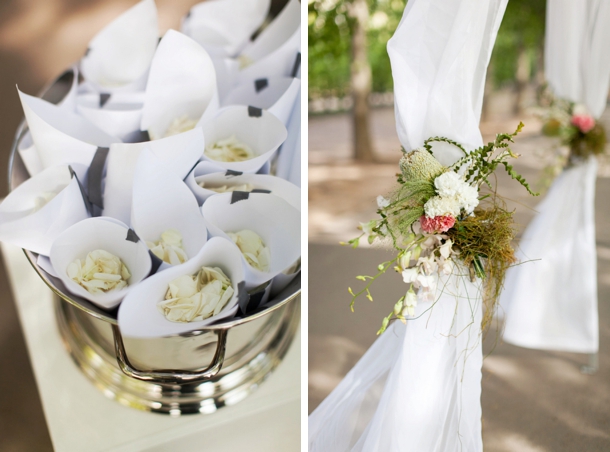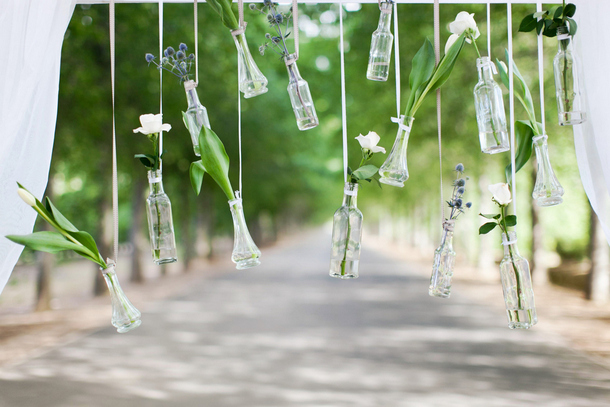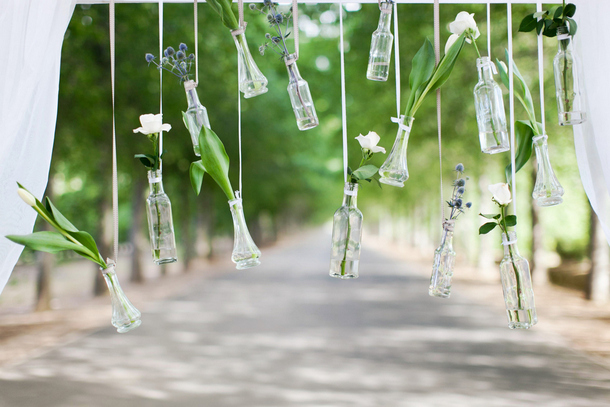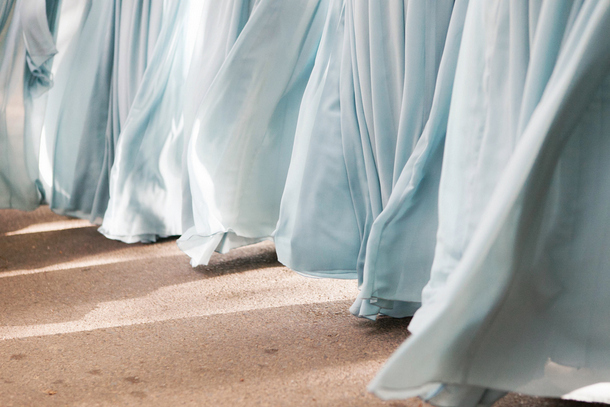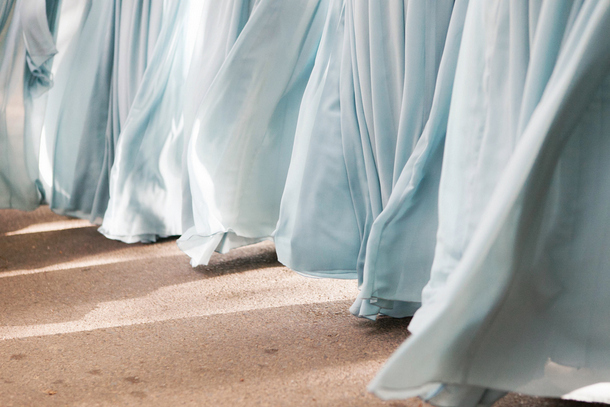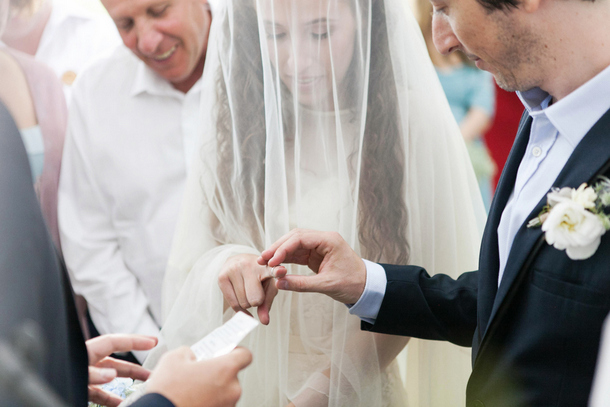 Wedding Details
London was the place where our love story began so we wanted to have something that represented that – all the groomsmen wore funky socks we ordered from the UK with Kev's pair featuring Big Ben. My dad is a potter so we combined this aspect of my family with our desire to get our guests involved in creating something unique that would always remind us of our special day. There was a large platter that guests were asked to decorate using paints that were provided – the idea was to get them to "make their mark" and in turn, create a piece of art that we could keep forever. Our Ketubah (Jewish marriage certificate) was handmade and incorporated various elements symbolic of our relationship, such as the joining of London and Cape Town. We also wanted to remember those not with us on the day to celebrate and so I made a "memory board" with pictures of those close to us who were absent. Lastly, I was privileged enough to wear the exact veil my mother wore on her wedding day.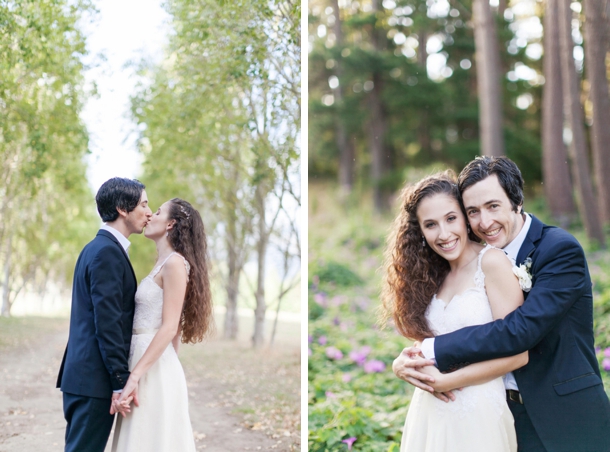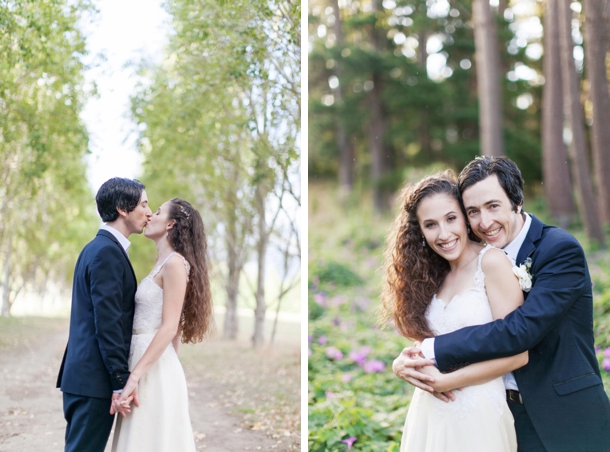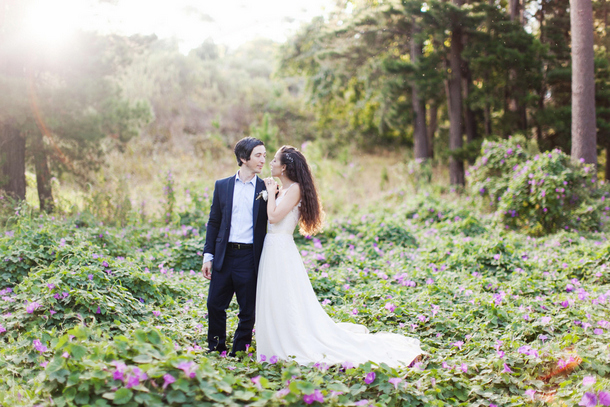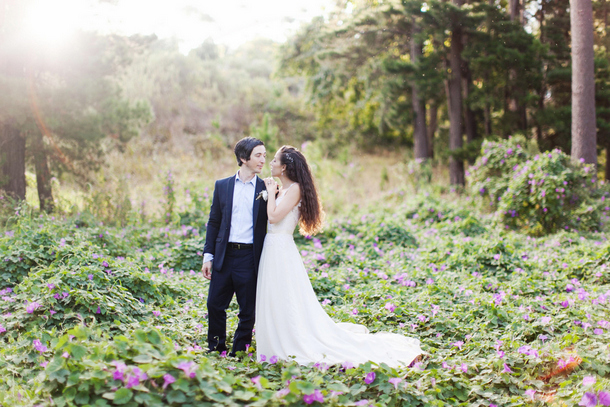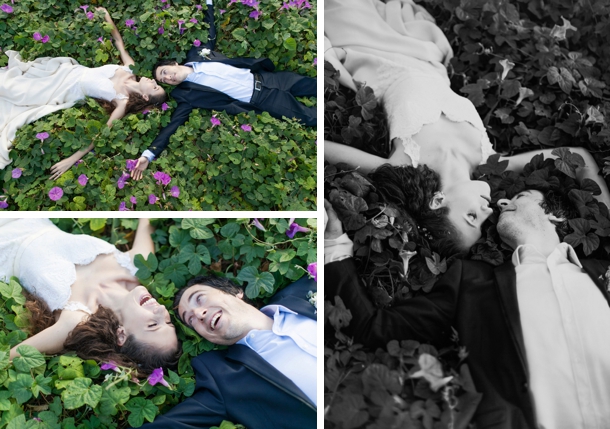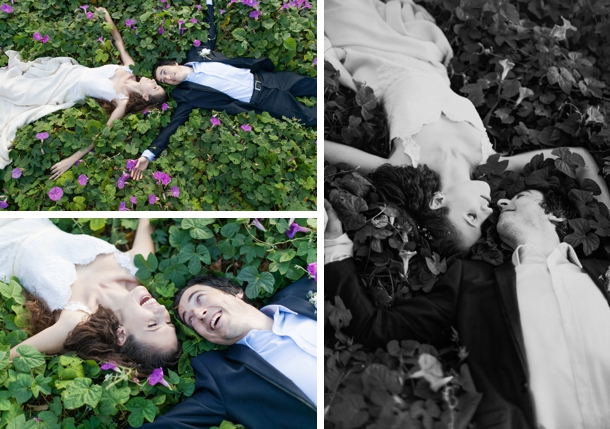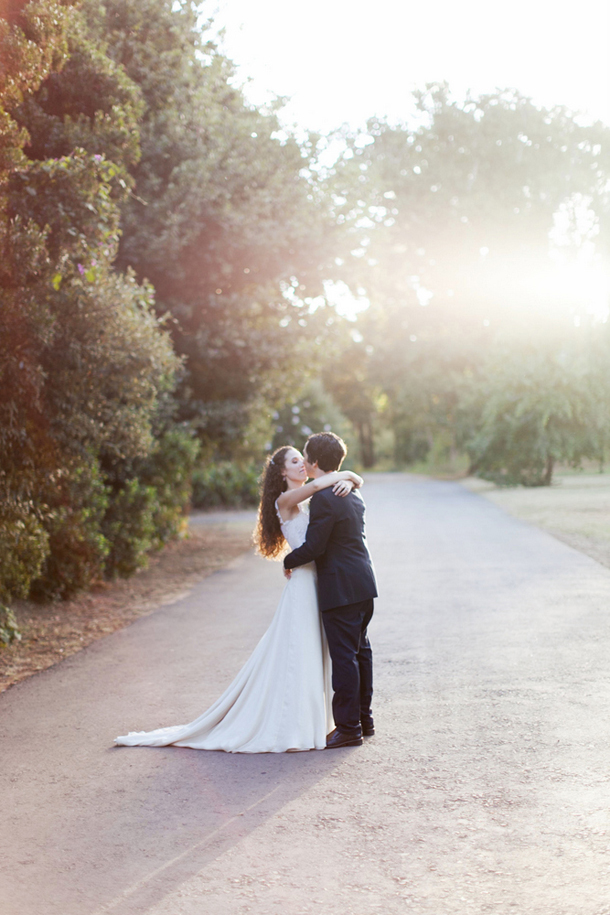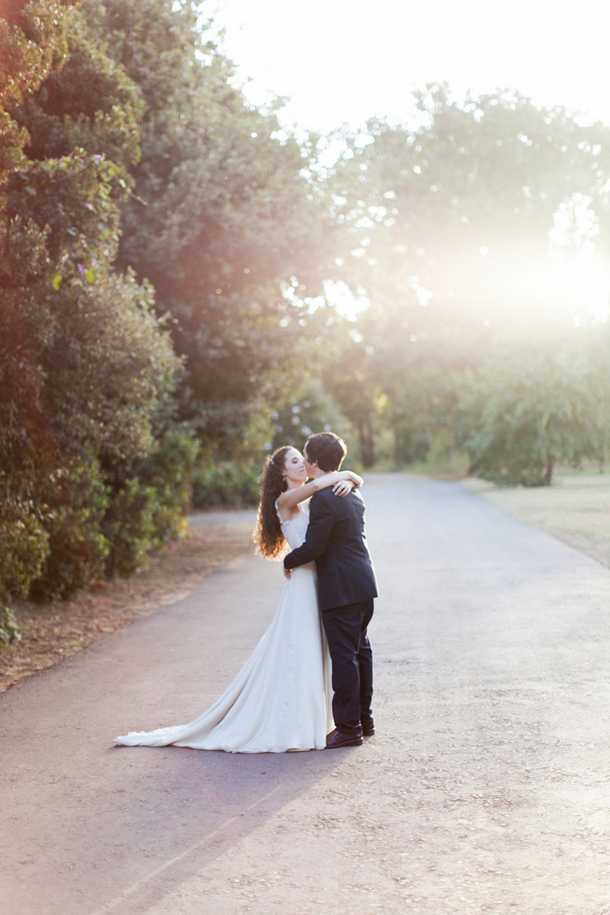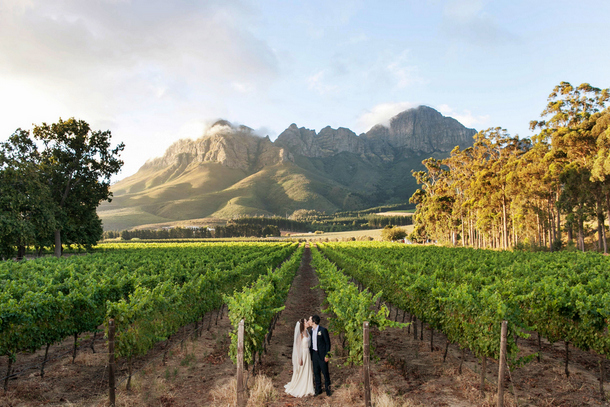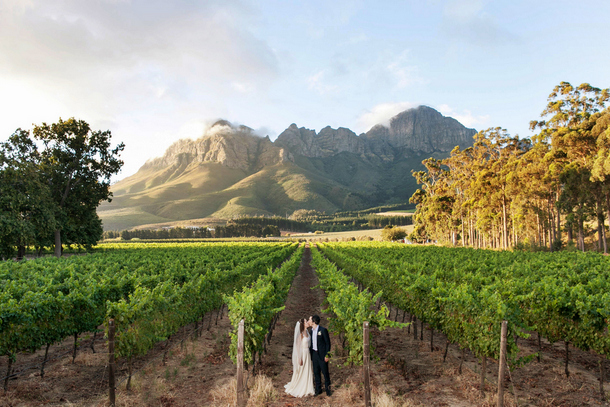 Giving Back
When it came to deciding what small gift to give each of our guests, we ended up getting fridge magnets made by Astra, otherwise known as the Jewish Sheltered Employment Centre. Men received square shaped ones, whilst the women received heart-shaped ones. Each was personalised with each of the guests' names. It was a great feeling knowing that we were giving back to the Jewish community in some way on our special day. I wrapped each of them individually.
The Flowers
For me, it was all about being understated yet beautiful. I love interesting textures, so this was something we played around with. I knew I wanted hydrangeas so they featured the most, not only because they're gorgeous, but they also matched the colour scheme perfectly. We also had lisianthus, silver brunia, fynbos and the odd tulip. The idea was to create something elegant and romantic with a slight vintage feel as well. The glass vases, bark elements, bits of greenery and votive candles finished everything off beautifully. The chuppah featured hanging bottles with individual flowers in each for something a little extra special.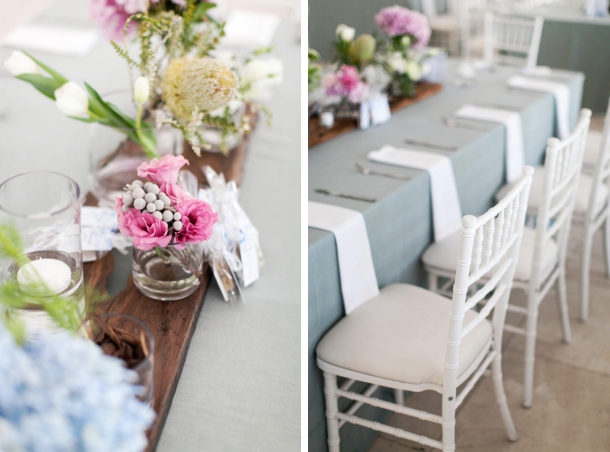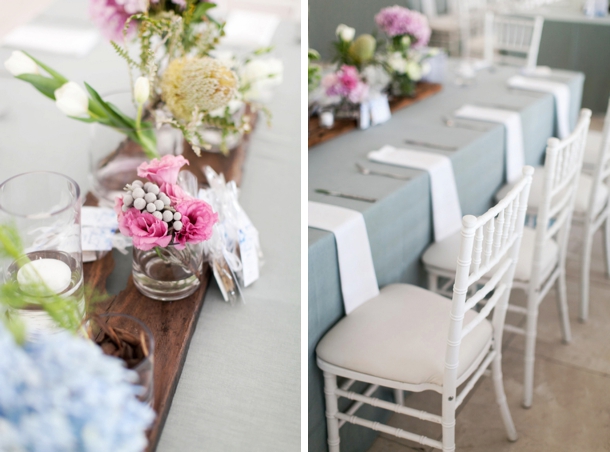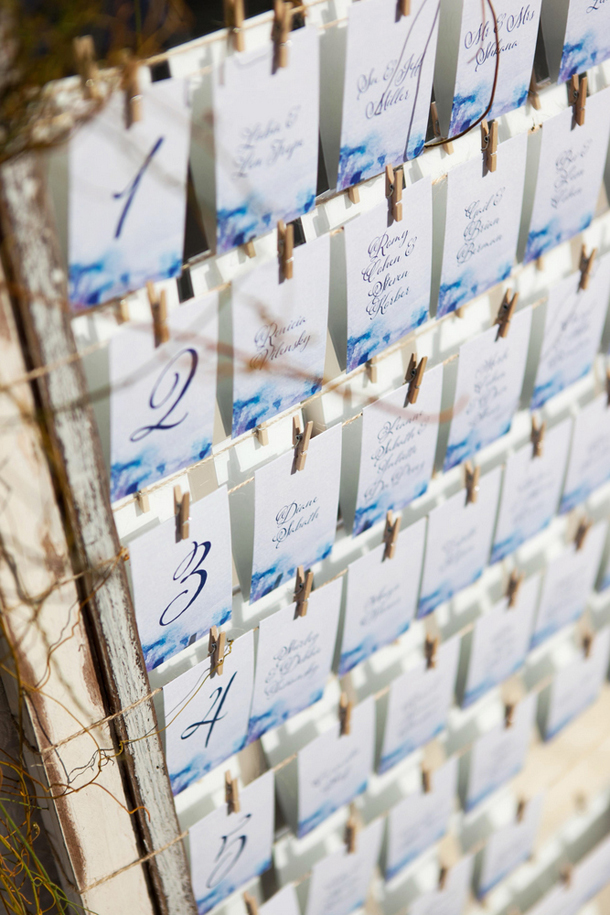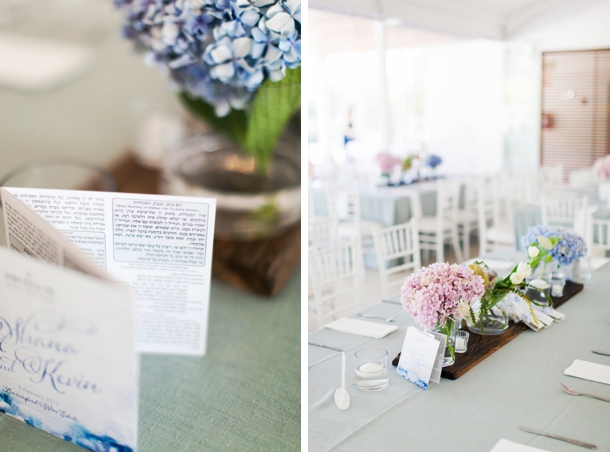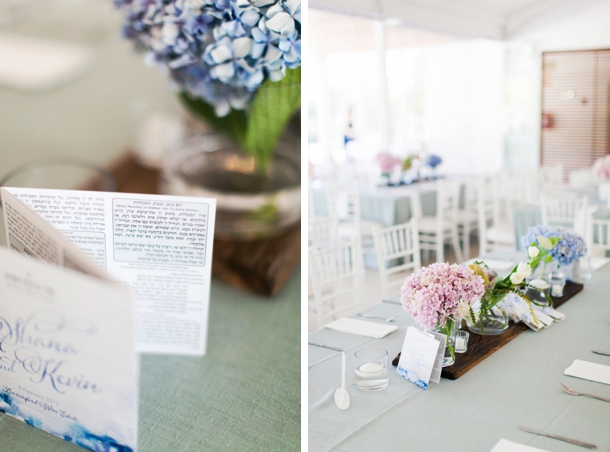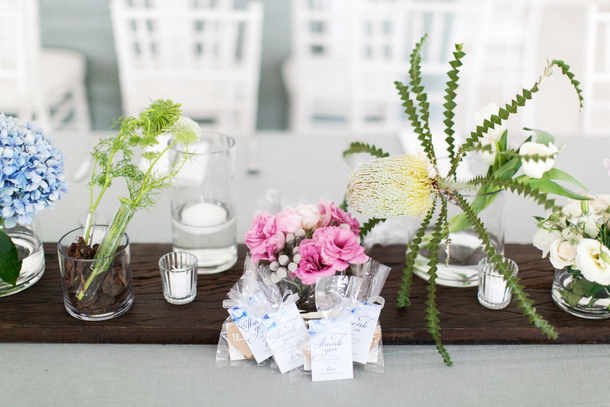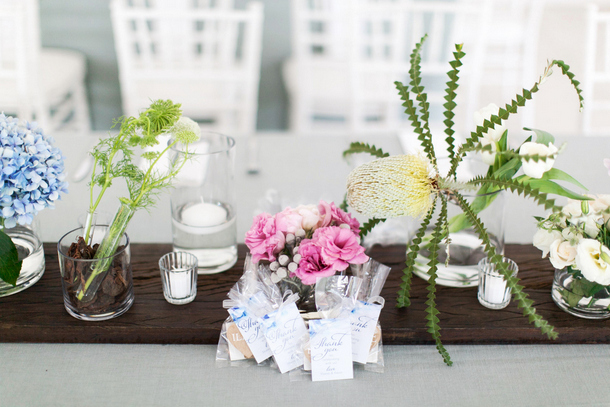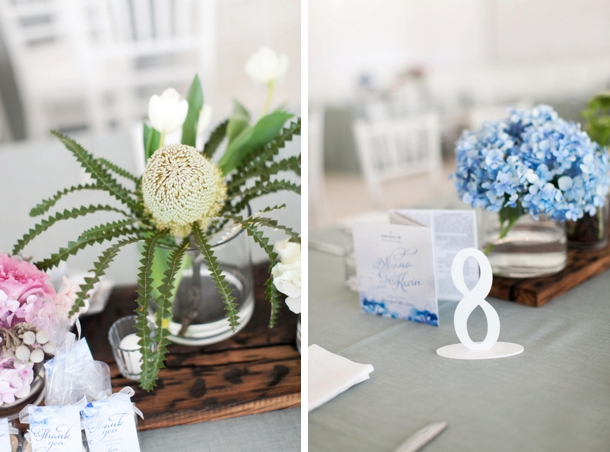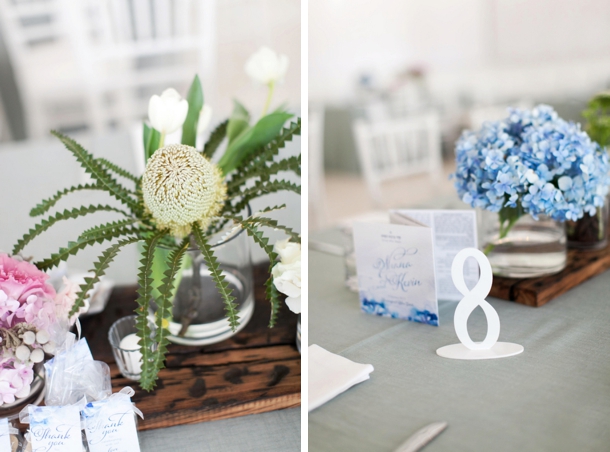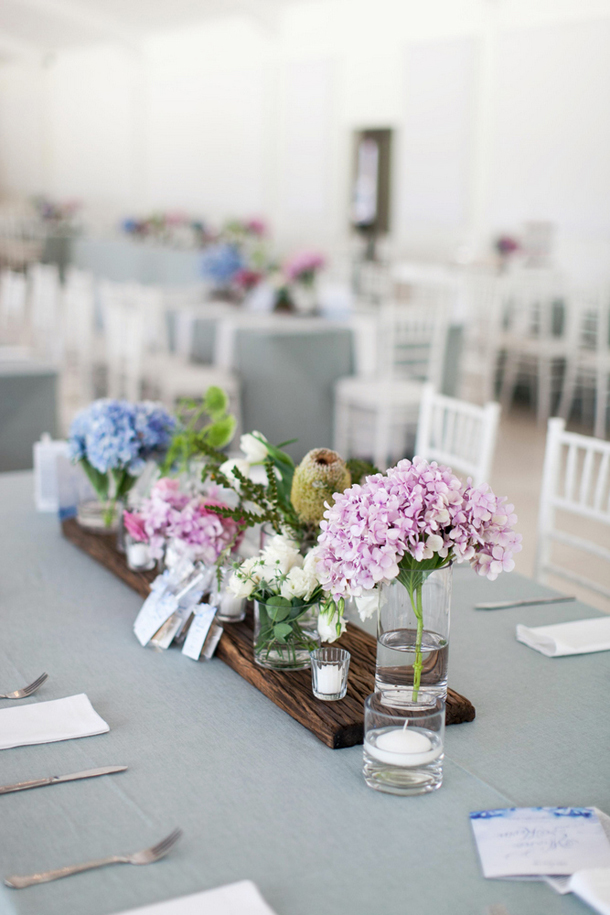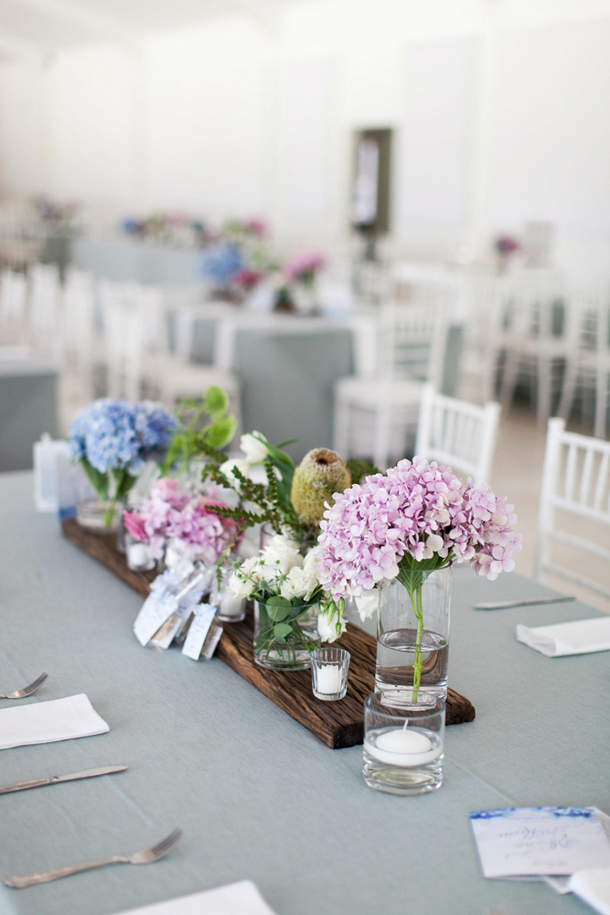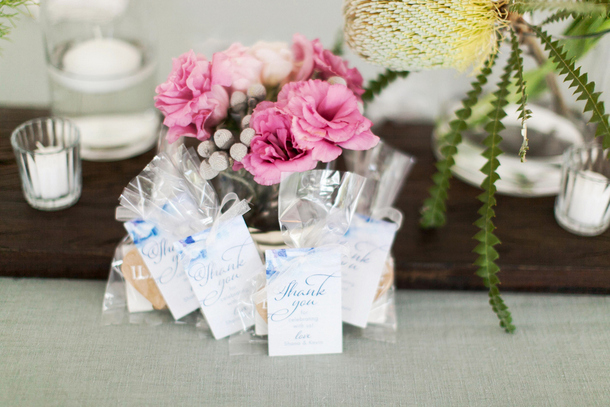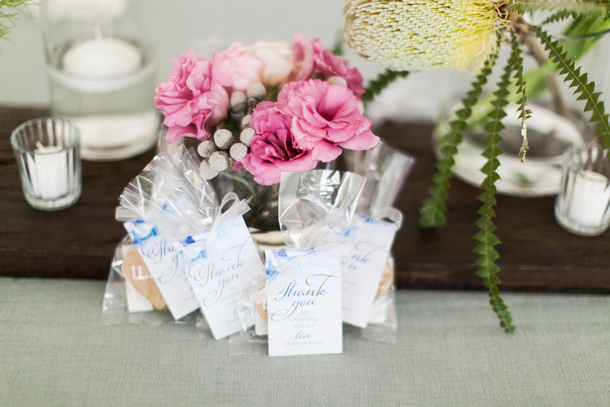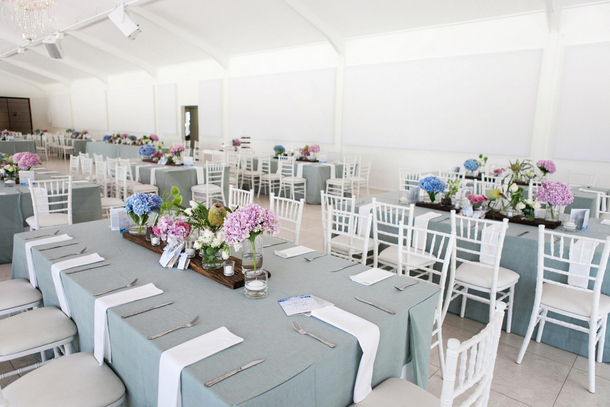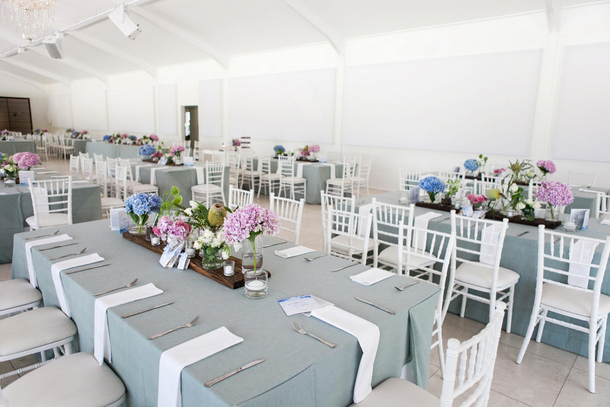 The Dress
Believe it or not, I was one of those brides who didn't know exactly what she wanted when it came to the dress design. What I did know though, was that I wanted something made. I also knew that I wanted something in champagne, something with movement, something that incorporated lace and something with an exquisite back. A friend of mine had had her wedding dress made by Elbeth and I knew that her style suited my look, so I had no doubt that she would be the one to make my gown. I came across one dress in particular that I loved during the process of looking at different gowns on Pinterest (a bride's best friend!) and so we worked from there. The result: everything I hoped for and more.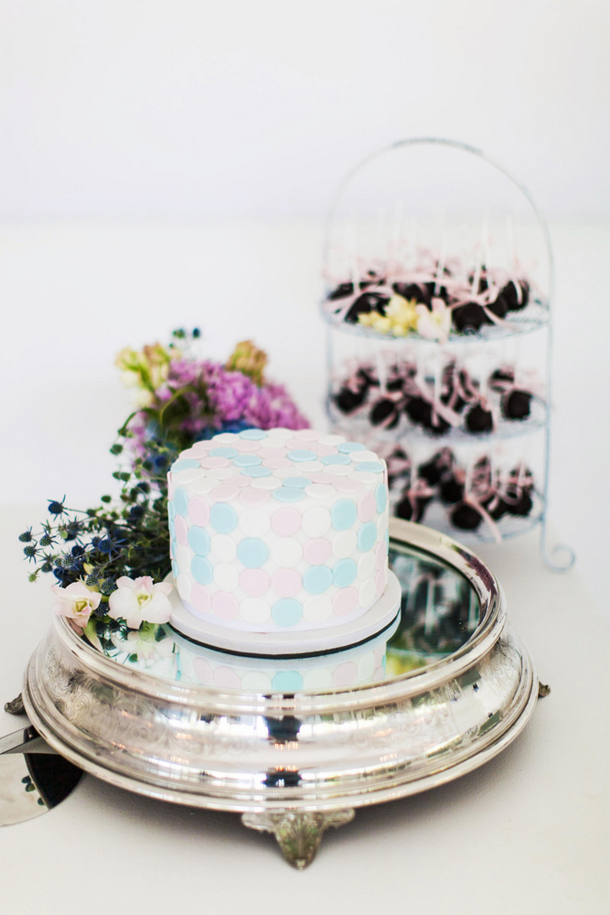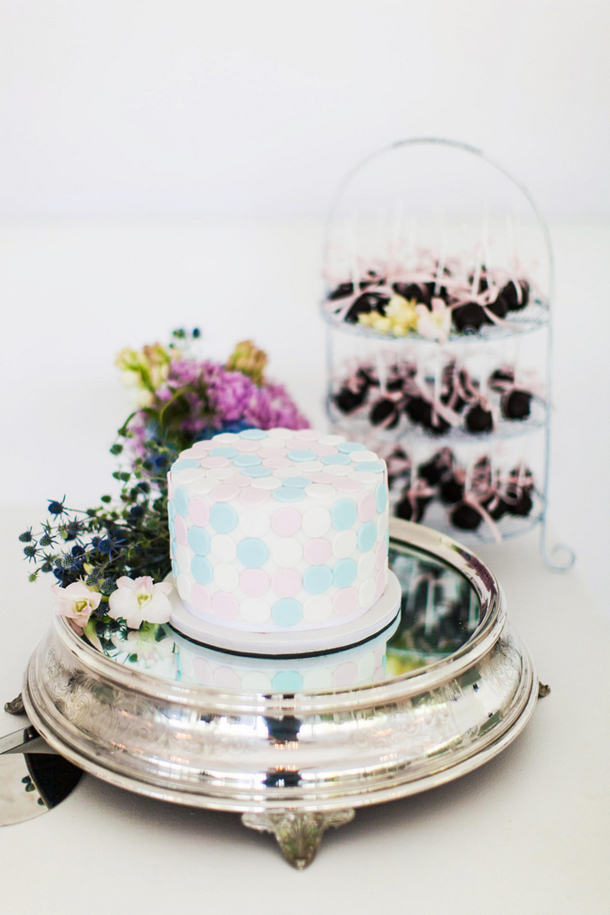 Memorable Moment
I have to say that it was the moment Kev and I first saw each other before the ceremony. There is a Jewish custom that the bride and groom don't see each other for at least 24 hours before the big day, but many couples choose to take it a step further and extend that time. We decided not to see each other for a whole week – it really does make that first time you see each other that much more special and emotional. The "Bedeken" (veiling ceremony) takes place just before the Chuppah and that's when we saw each other after a very long week – it was truly an incredible moment I will never forget.
The Honeymoon
We honeymooned in magical Mauritius about three months after the wedding – it was really great to have something to look forward to a few months down the line (plus I don't know how couples plan the honeymoon when there are so many other things to organise leading up to the wedding!)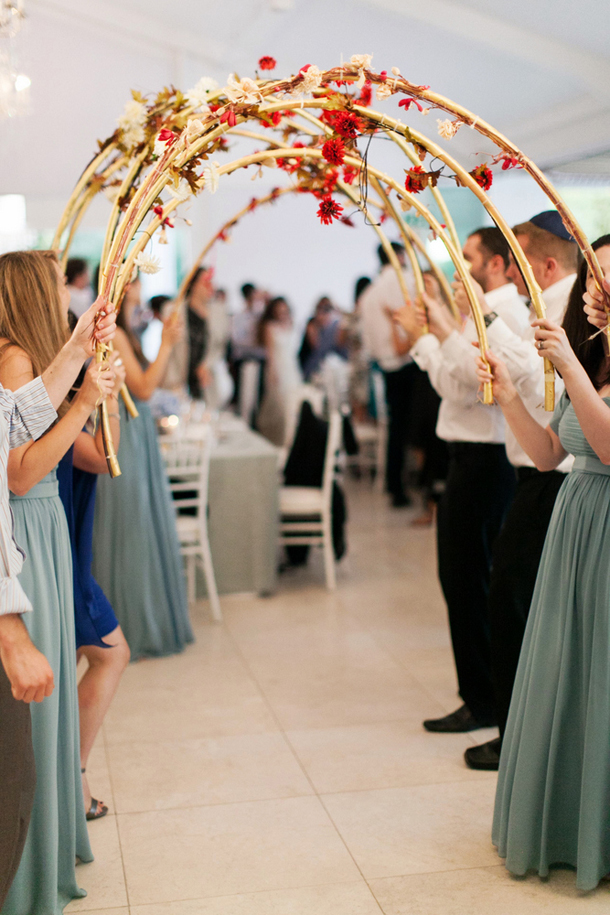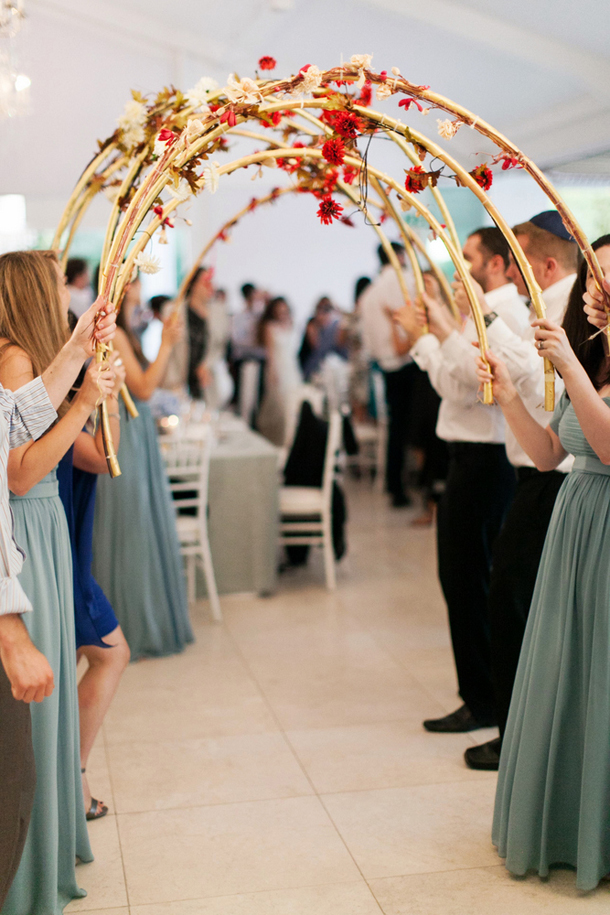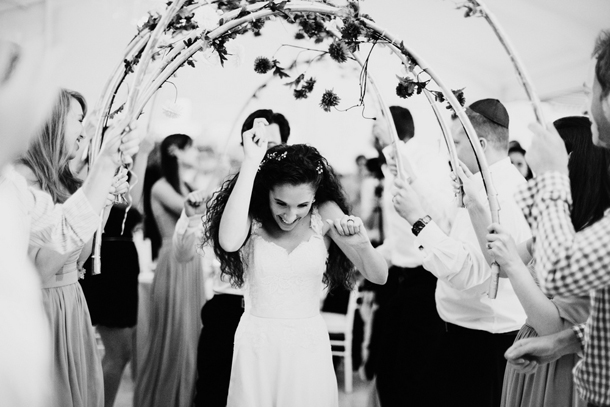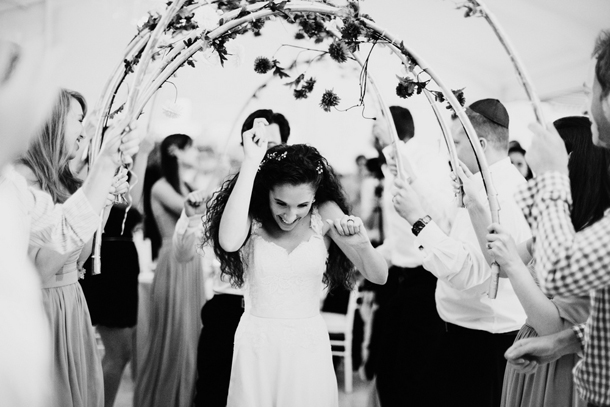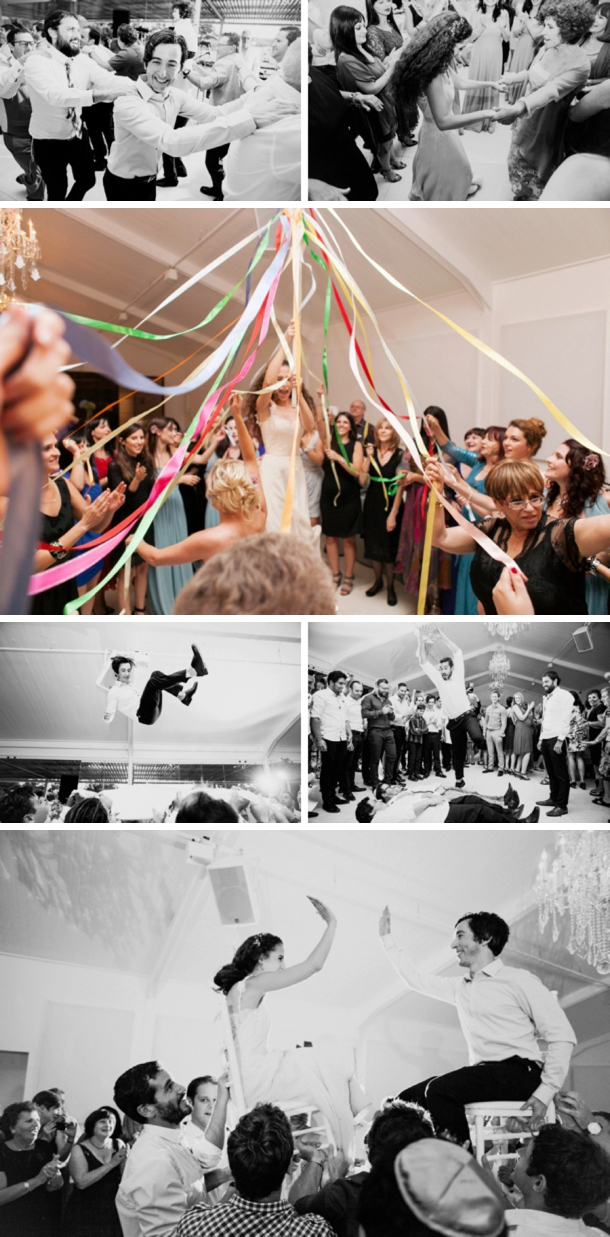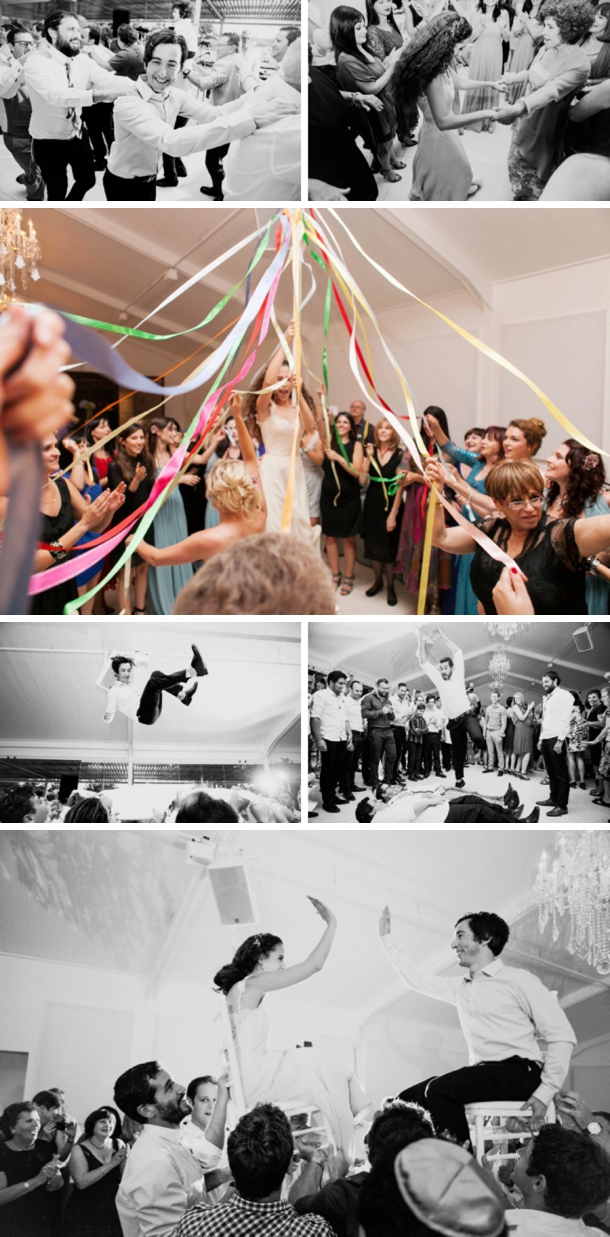 Advice for Future Brides & Grooms
Make decisions TOGETHER. I know that may seem like an obvious one, but it's true. It's your day so you need to be on the same page. It's also really easy to get caught up in the small stuff, but just try and always remember why you're doing this all in the first place – perspective is key during the planning process. Lastly, I feel a wedding planner is one of the best investments you can make for your big day. You'll be able to really enjoy every minute of the lead up so much more if you have someone (and a professional someone, at that!) dealing with all the details, especially in the weeks before. You want to be able to rest and relax in the days leading up to the wedding and having a planner allows you to do this.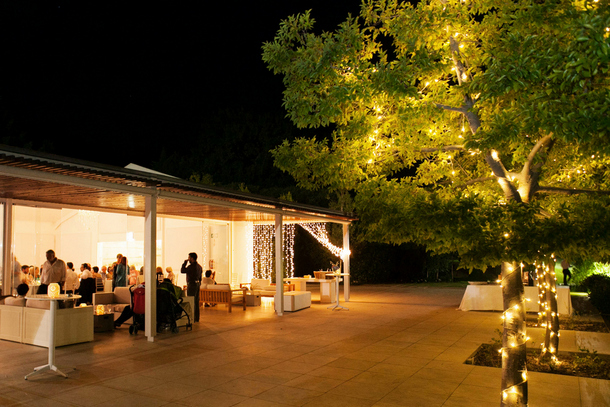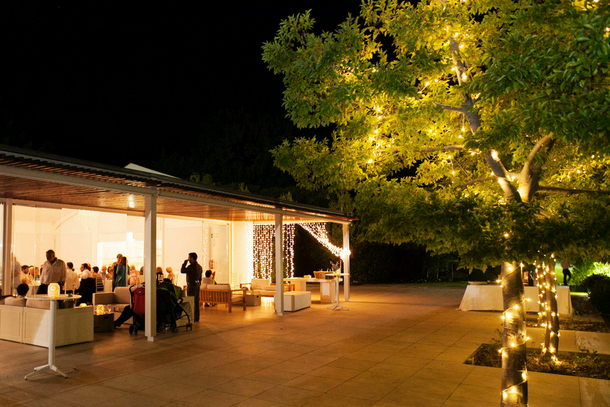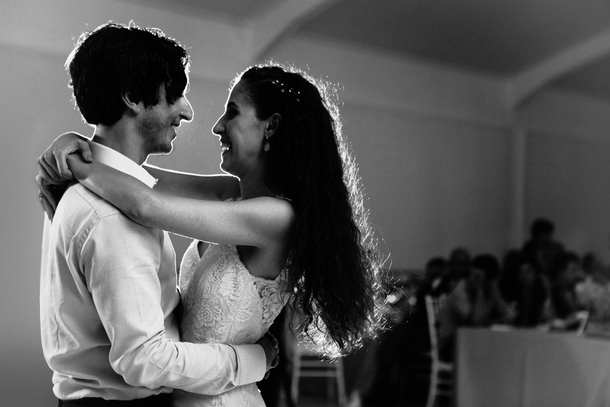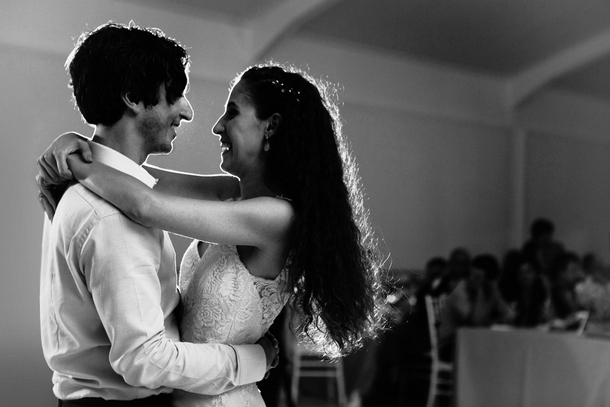 You can see more from this wedding on Moira West's blog.
SERVICE PROVIDERS
Venue: Laurent at Lourensford Wine Estate, Somerset West | Catering: Merle Rubin Catering; Shake and Serve Bar | Photography: Moira West | Second shooter: Jana Marnewick | Co-ordination: Anneke Roux from AnnaH Styling | Video: Andrew Alexander from Alexander Productions | Cake: Bespoke Cakes and Catering | Flowers & décor: Annegret Delport from Sitting Pretty | Stationery: Seven Swans | Bride's dress: Elbeth Gillis | Bride's accessories: Kay's Antiques (earrings); Lilyblue (hair slides); Forever New (shoes) | Hair: René at Frontline Hair Salon | Makeup: Kelly Paitaki Hair & Makeup | Bridesmaids' dresses: Miss Friday | Groom's attire: Top Hat Suit Company (suit); Zara Man (shirt) | Hiring: Blooming Wonderful & Sitting Pretty | DJ: DJ René (The Frenchman) and team | Personalised magnet favours: ASTRA | Groomsmens' badges: Blooming Wonderful | Kippot (traditional head coverings): SA CAP