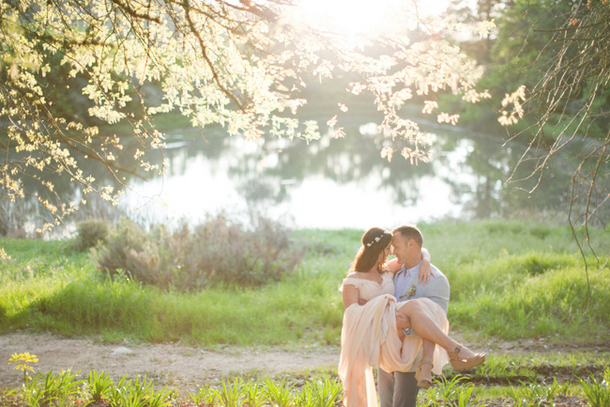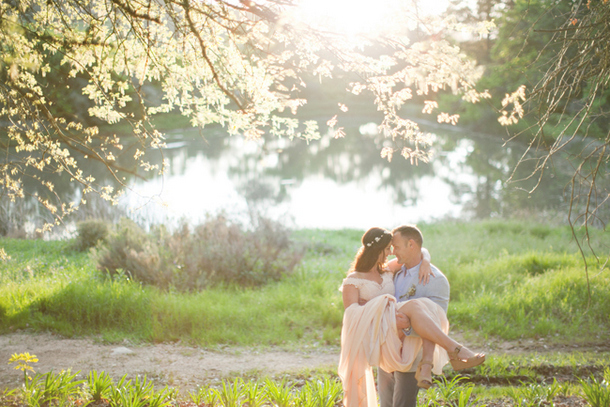 I've heard of a runaway bride, but instead of turning in her running shoes, today's happy wife-to-be wore hers down the aisle, the better to run to her waiting groom! So adorable, and indicative of the love and joy that really shines out from this beautiful wedding, captured by one of our fave photographers, Moira West. Add in some lush florals (including our much beloved protea), a super romantic and pretty two-piece peachy wedding dress, and a few sweet surprises along the way, and you have the most gorgeous country wedding on a summer afternoon. Sigh.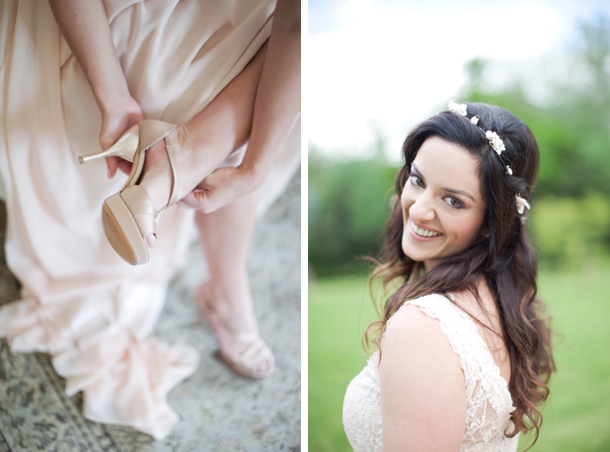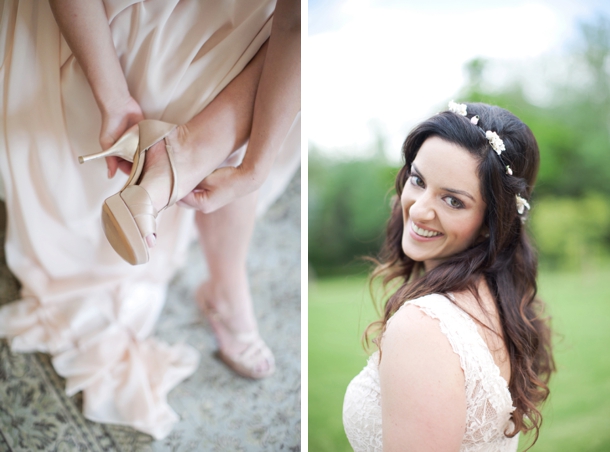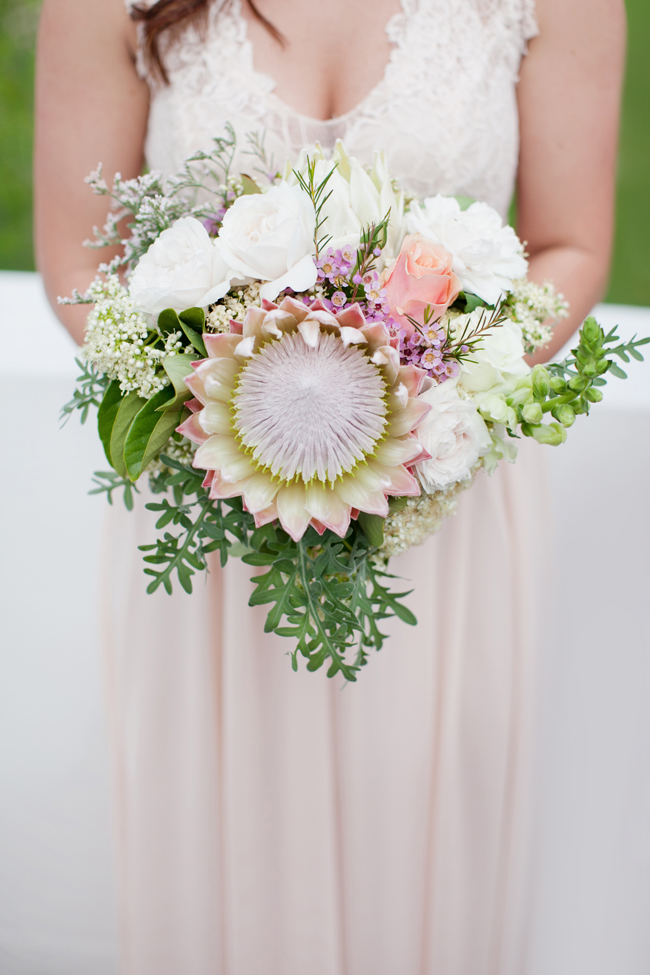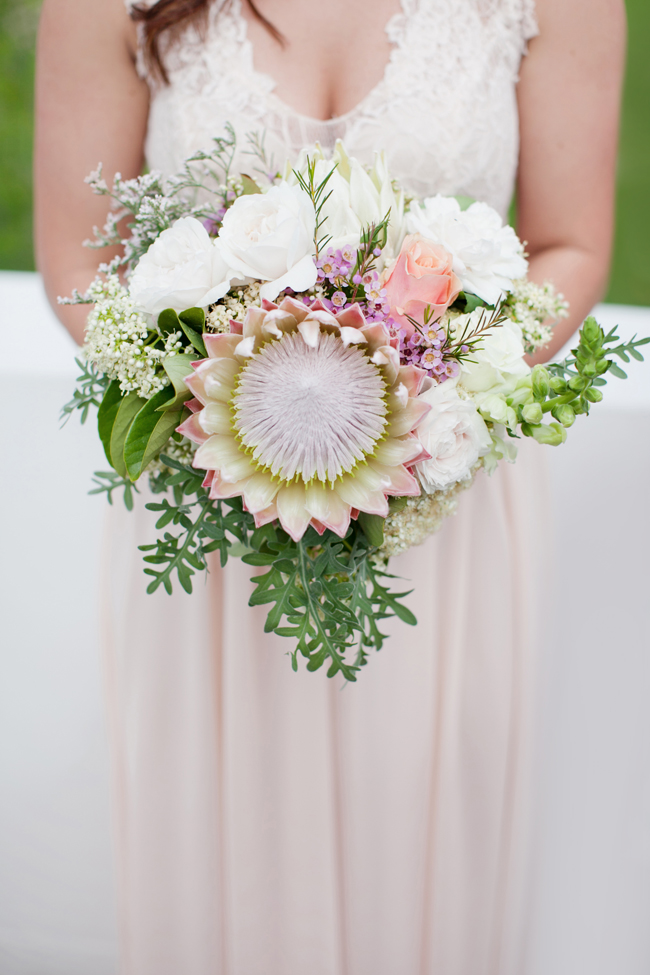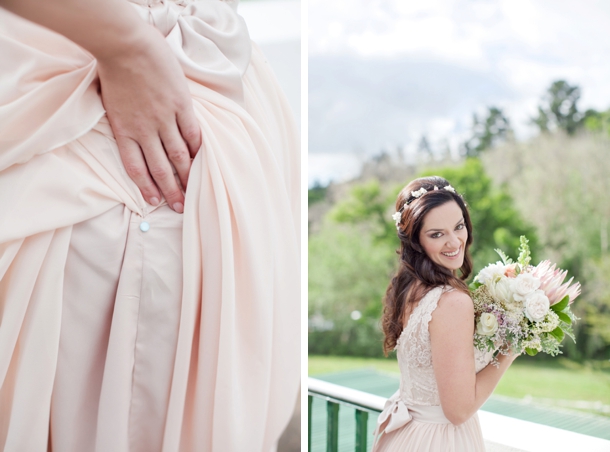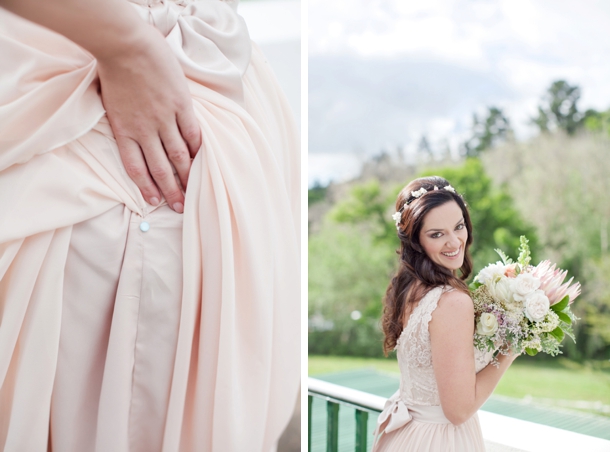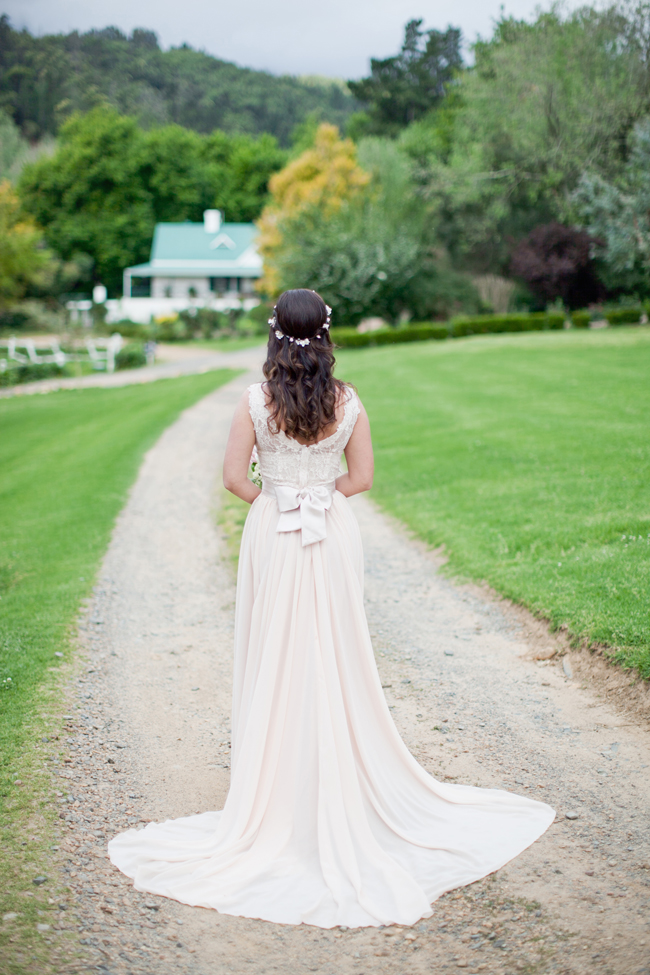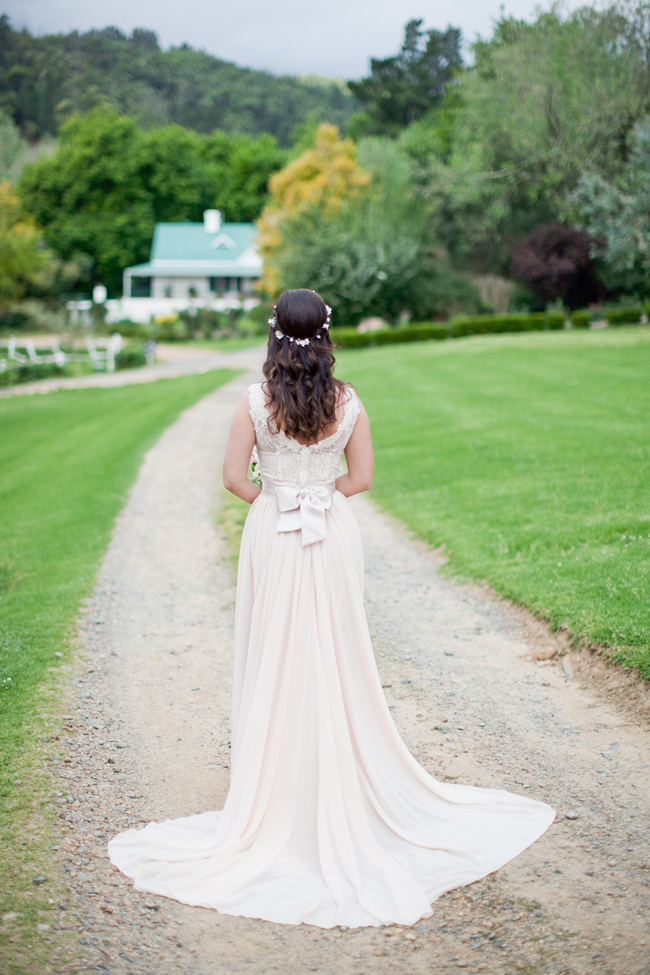 Love Story
Years ago I followed my Dad to Australia when I finished matric. My family knew of Dawid, but we had never crossed each other's radar. Dawid moved to Brisbane for work at a time when I was looking for a teammate to do "Tough Mudder," an epic 21km obstacle race. This sense of adventure really excited us both and we found any excuse to train together. Throughout the year of training, we really had an opportunity to grow as "beste maatjies" where we could learn and fall in love with each other's character as we were tested together in tough situations. I remember falling in love with his tenacity and he loves my gentle nature. Pretty soon, the training became secondary and we just wanted to be in each other's company… all the time!
The Proposal
It was on the anniversary of our first adventure race, when we were participating in our second race… except this time we were not as fit, but certainly more deeply in love. I remember thinking that he seemed nervous for this one. On the course, about 14km in, he said he needed to go to the bathroom and asked me to follow him just off the course. He was complaining about mud in his shoes, and I was hurrying him on because I was preoccupied about losing time. He seemed to be fiddling a lot with the mud in his takkies, so I went to see how I could help and sat beside him. In that moment, he likened life to the race we were running. He spoke of the highs and lows we experience, but that if we were always together, we would always finish together and this would make everything worthwhile. At this stage, I remember thinking that I should listen to what he was saying; this must be an important speech. He then presented me with a simple gold band and asked me to be his wife. Of course we cried and laughed, hugged and kissed. The following 7kms were made easy by my excitement and adrenaline. Then, once we crossed the finish line, from the safety of his bag, he gave me the most beautiful diamond ring. Perfect on my muddy hand!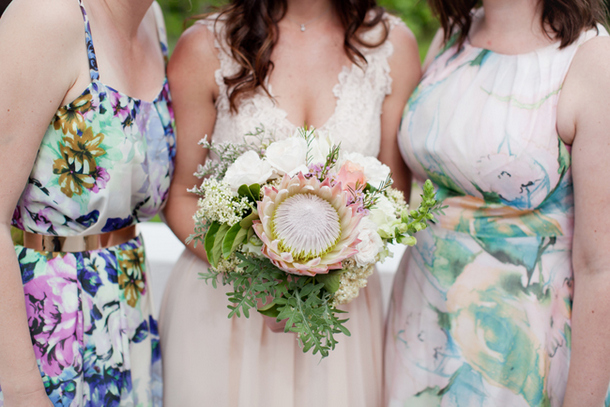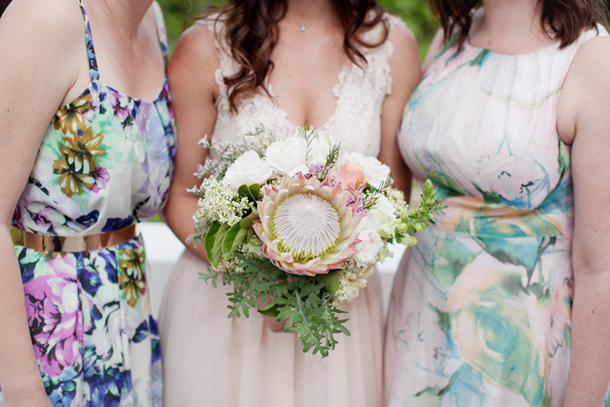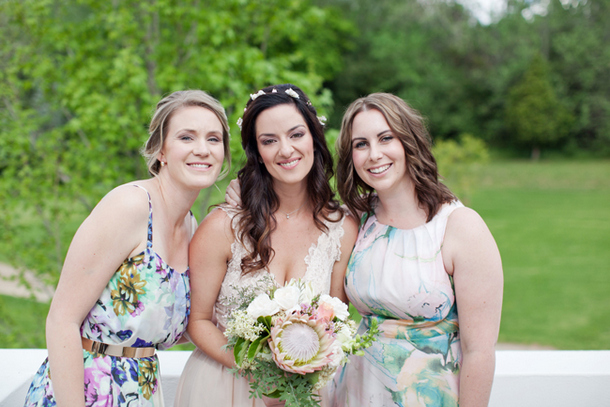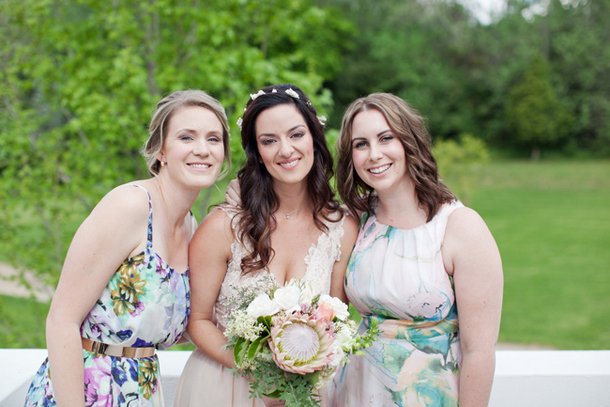 The Venue
Marle Mouton was our very talented wedding planner from Someday Soon. We had to trust Marle because we didn't have an opportunity to visit the venue beforehand. We knew we wanted to get married on a beautiful winery, so Marle did all the "recon" for us. Knorhoek Winery and Estate was just so beautiful and Towerbosch, the restaurant where we would have our reception, had great food and was the perfect size for our wedding. The area is just so breathtaking, that you don't have to decorate anything! The view speaks for itself. The restaurant was homey and food wholesome- just what we wanted.
Wedding Style
Dawid and I decided to "come home" for our wedding and show our Australian friends this beautiful country. The protea flower was a big inspiration; my ring is a protea design and he calls me "Blom" and of course, it's our national flower. We adore the gentle peachy pinks and he is ever so handsome in blue. We also enjoy places and objects with heritage, there is a romantic notion in things that stands the test of time and we also wanted to incorporate a vintage feel. We wanted this vintage feel to be relevant to us and serve as a symbol of our love standing the test of time.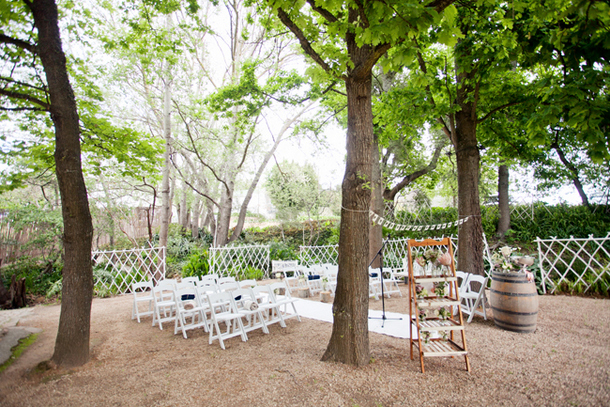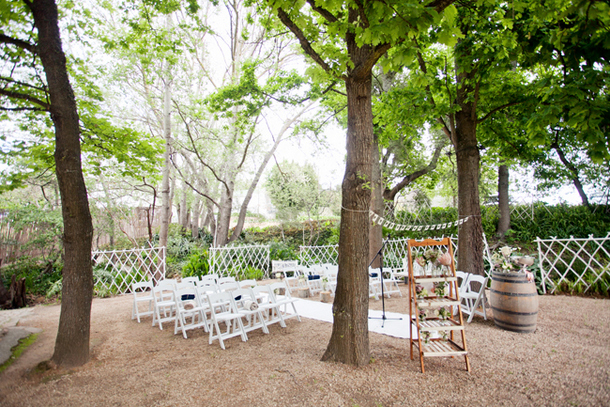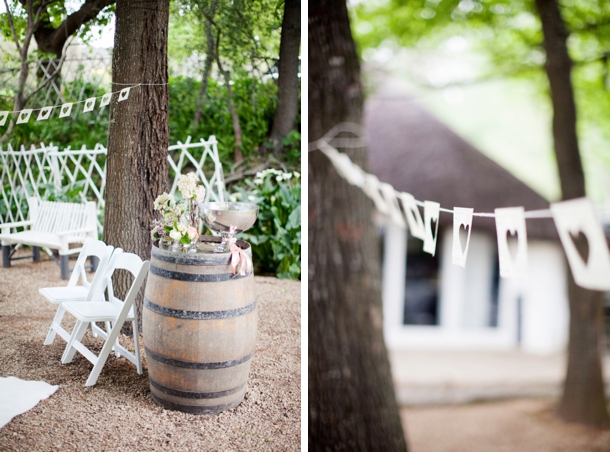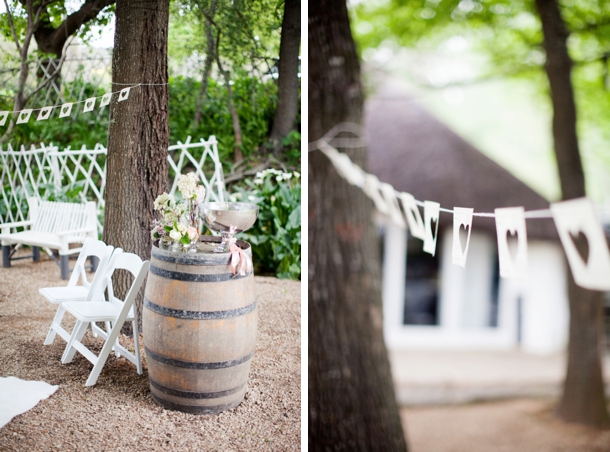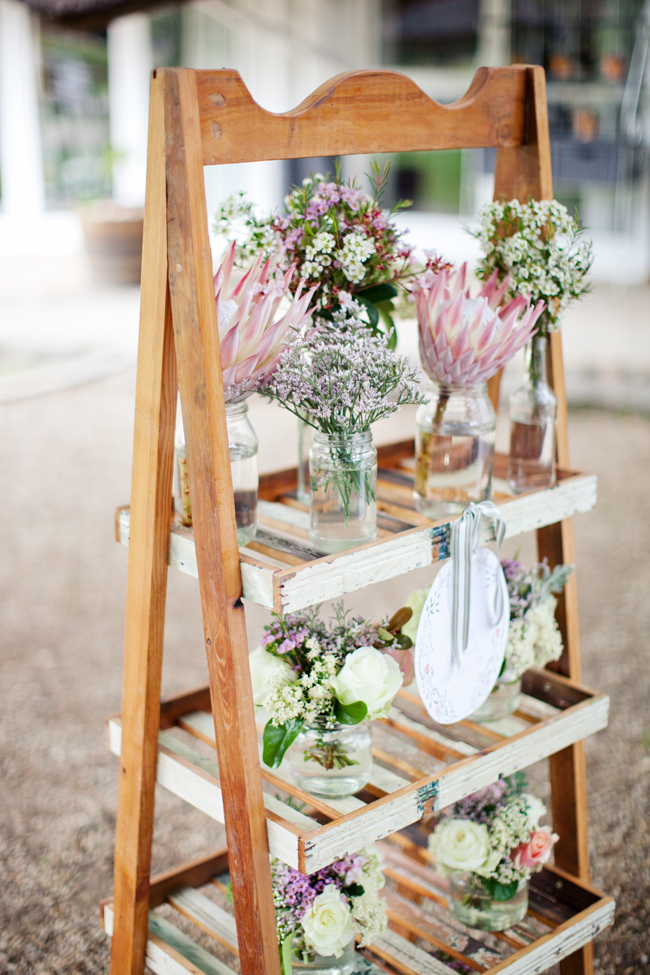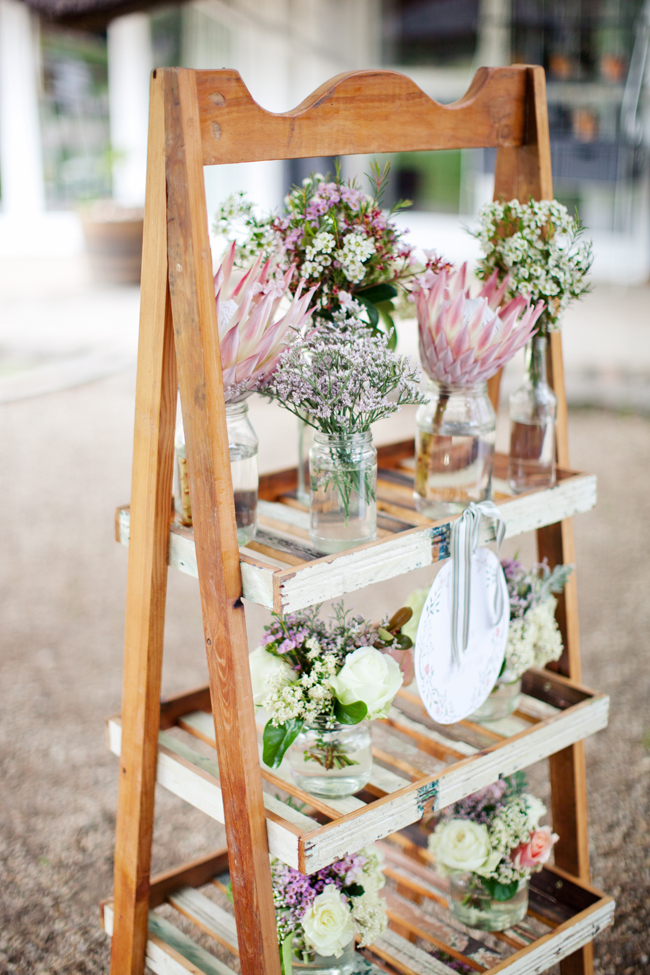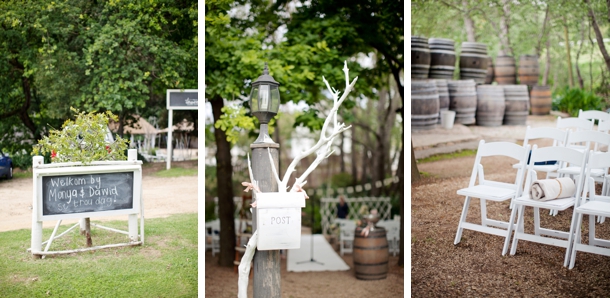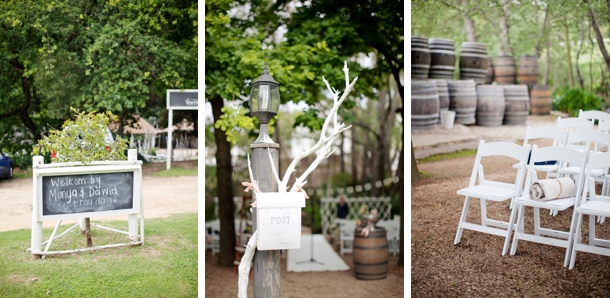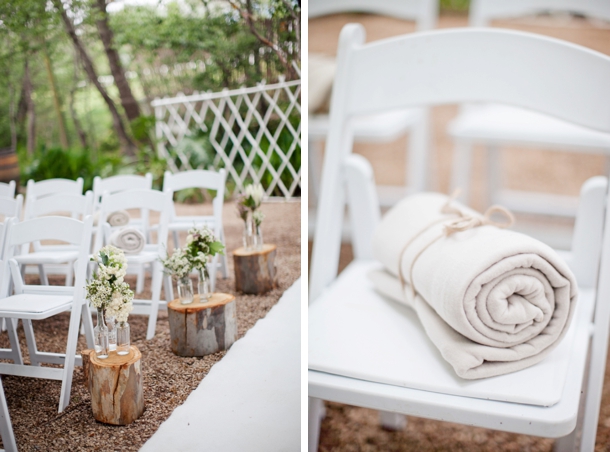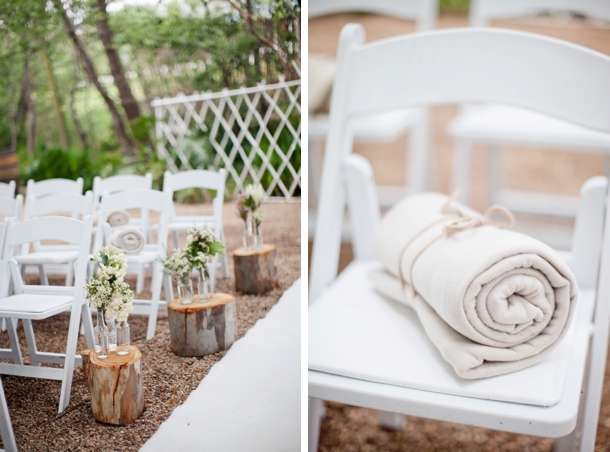 Wedding Details
Overall, we wanted to make EVERTHING personal because we wanted to "tell our love story". It started off with my takkies! Dawid bought me a pair of pink takkies while training for Tough Mudder. I remember saying to him that I loved him so much that if we got married, I wouldn't be able to walk down the aisle, I would need the takkies so I could run to him… and almost two years later I did exactly that. My brother walked me to the spot where I hitched up my dress far enough to reveal my takkies, I saw his face light up as it dawned on him what we spoke about so long ago, then I ran straight into his arms.
Dawid had organised with Marle a beautiful basin to wash my feet as a sign of serving me. Sjoe, I cried. The other surprise was from me. I used to be a semi professional flamenco dancer, but Dawid had never seen me dance. Despite dancing in front of thousands of people in theatres before, this was most definitely the most nervewracking for me.
We decided that we didn't want an official wedding party; we wanted an intimate feel for everybody there, after all, many of them had come across the world for us. Dawid and I had our very own little table to share for stolen moments, but Marle also organised two chairs labelled, "Mr" and "Mrs" at every table so that we could visit each of tables throughout the meal and night.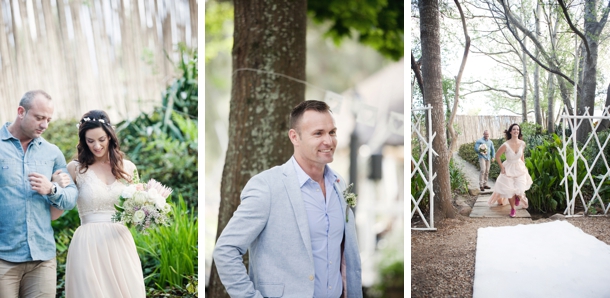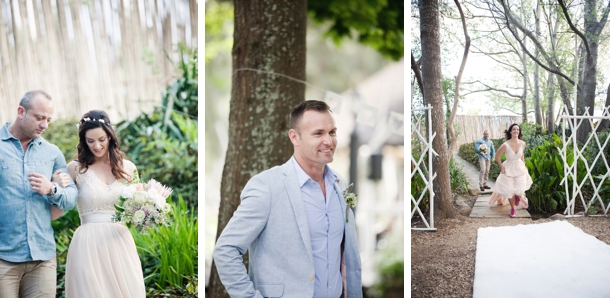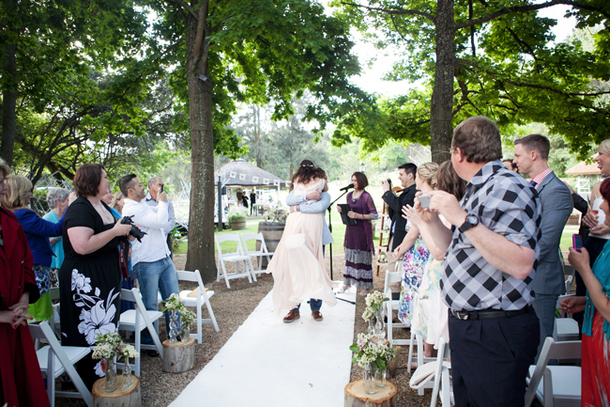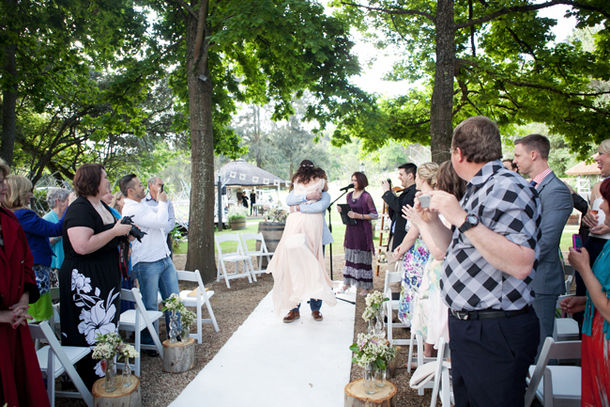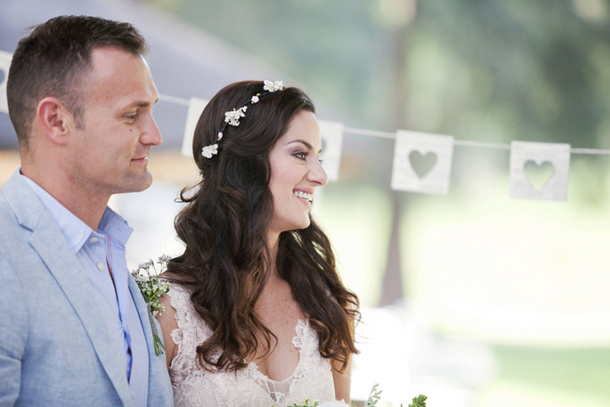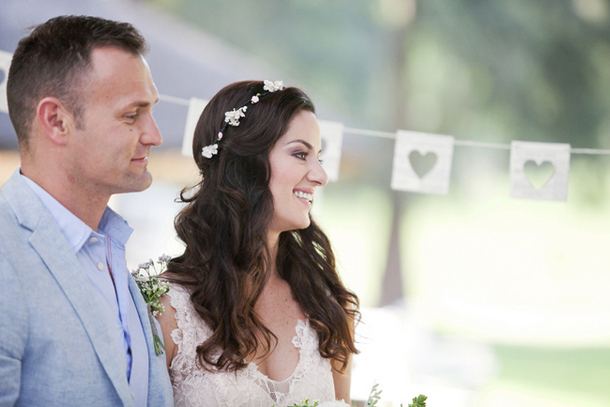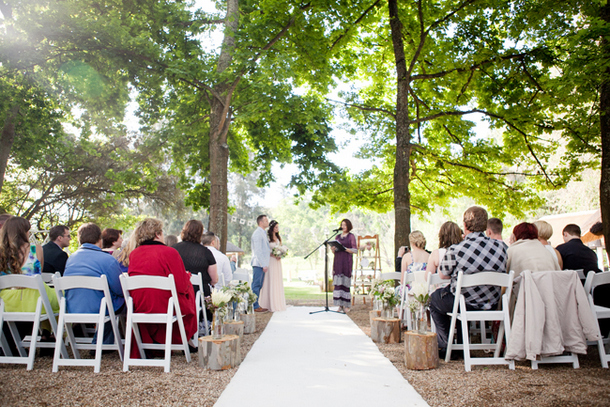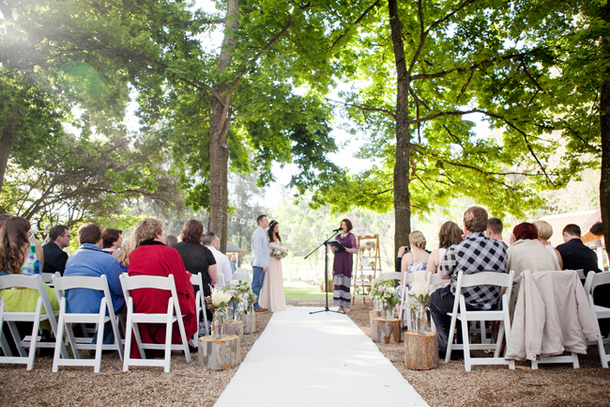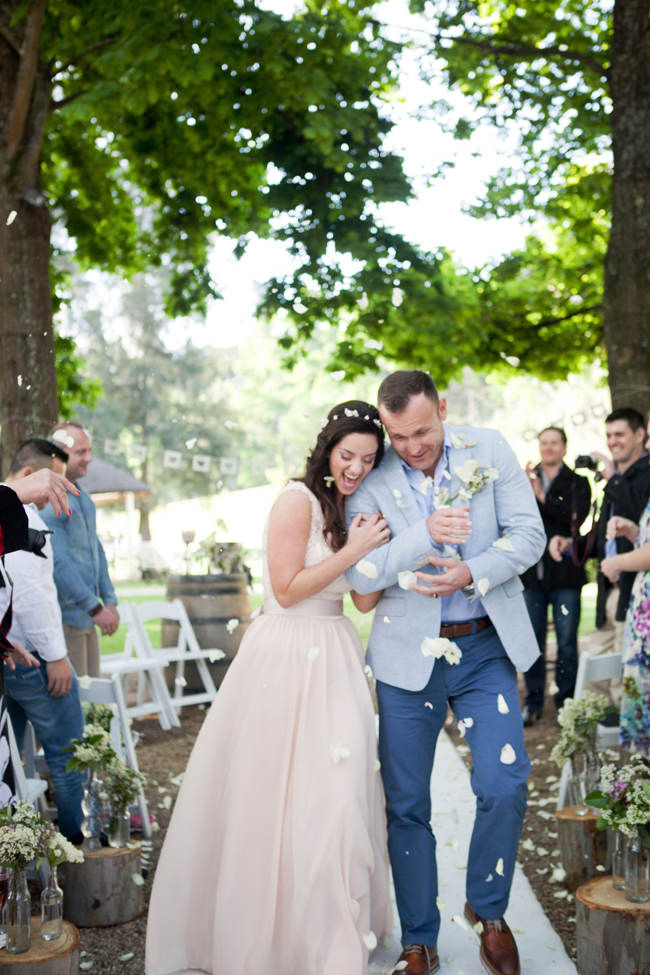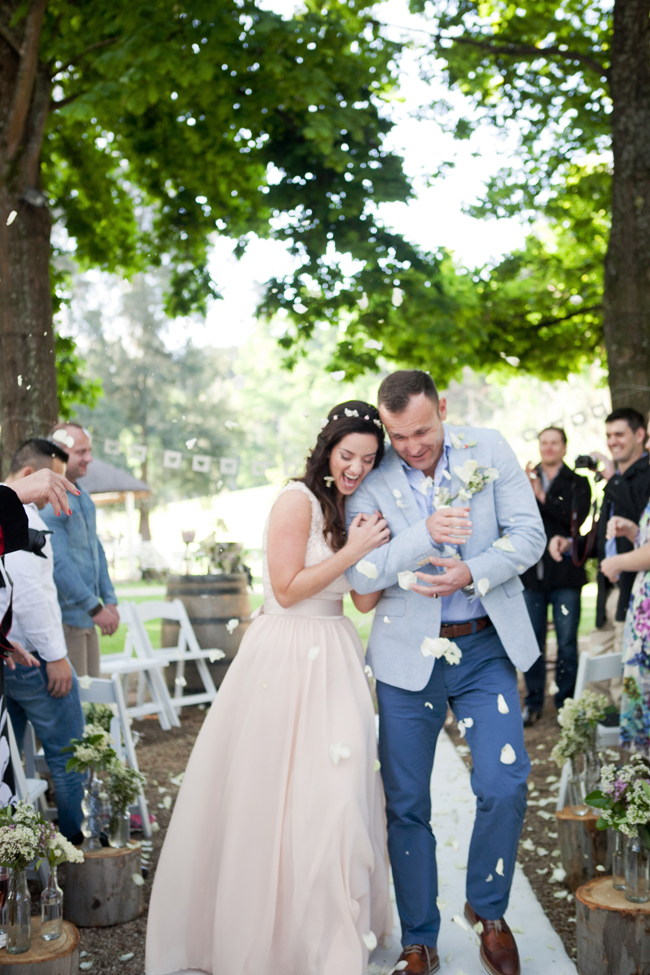 DIY Elements
Our ceremony was actually done by our family. We also decided to go without some of the more traditional elements of a wedding. We didn't have a wedding cake or garter. I also didn't have official bridesmaids, although my good friends stepped in and I had my brother as my "man of honour".
The Flowers
Breathtaking! This was one of my favourite elements of the wedding. I felt like a queen with the magnificent king protea, fynbos and roses. The flowers were abundant and everywhere. Marle also wrapped the flowers throughout the evening, ensuring that every lady guest left with a beautiful posey to take home.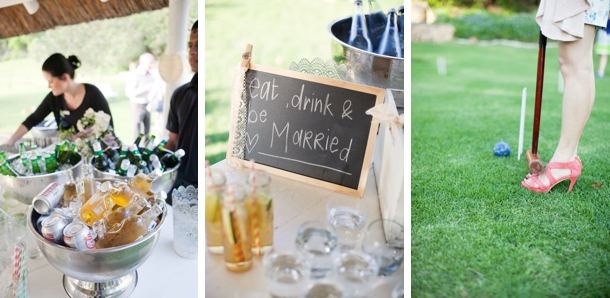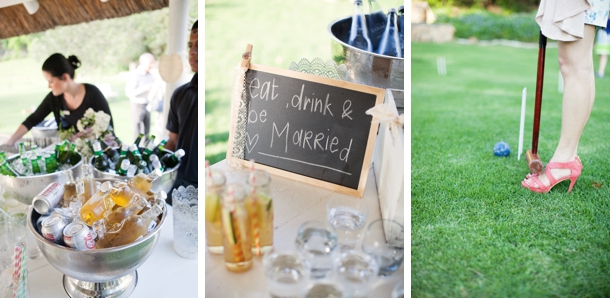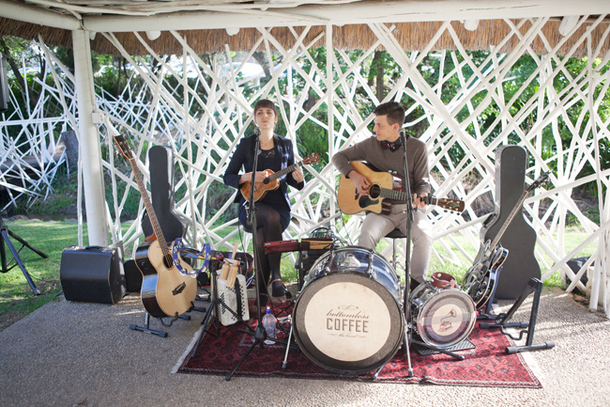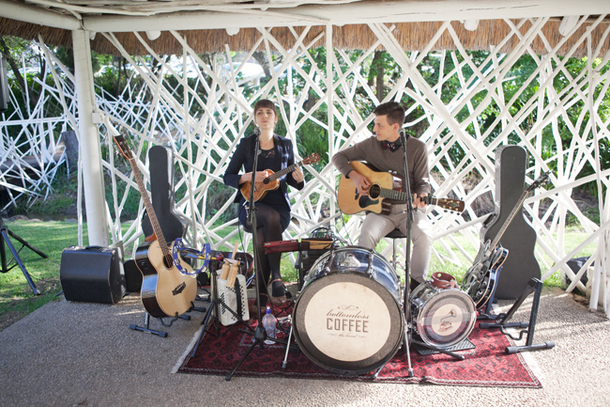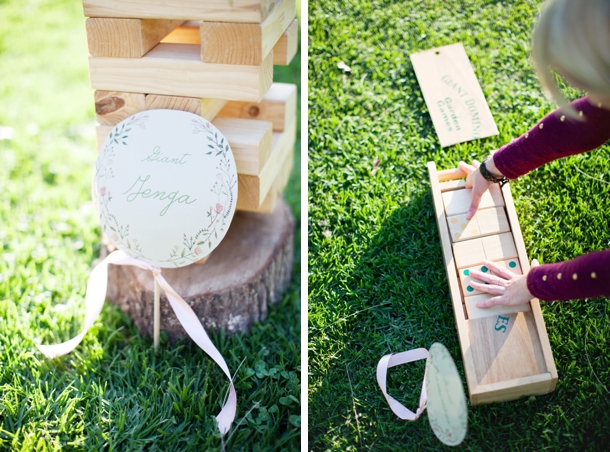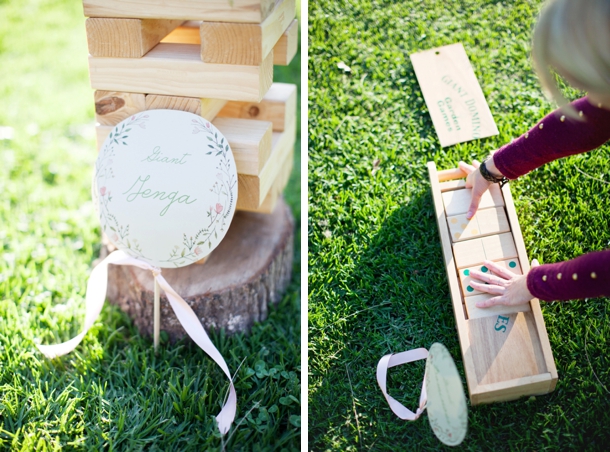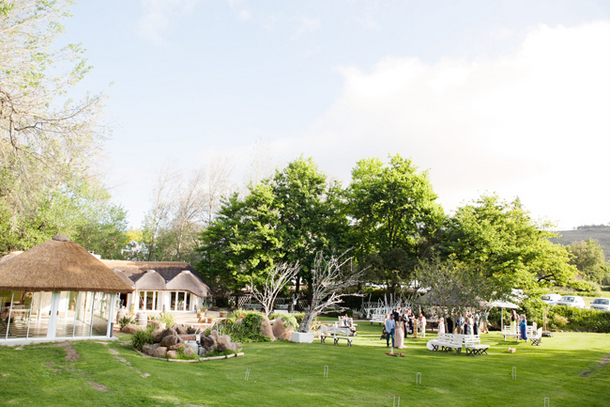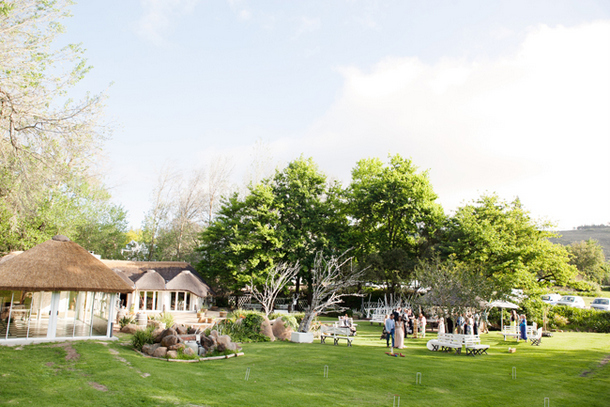 The Dress
I knew I wanted something feminine and romantic as well as something a little different. I decided to go for a peachy, pink nude coloured dress. I also really liked the idea of a two-piece dress so that I could wear the bustier and lace overlay with a pair jeans and heels in the future. My friends helped me narrow it down and once I had ordered what I wanted from an Australian company, my good friend Angie spent time altering the neckline, hem and overall fit. The day I received my dress from her, she surprised me by sowing in a blue button for the bustle. She couldn't make it to the wedding, so her care in helping me create something I loved was very special.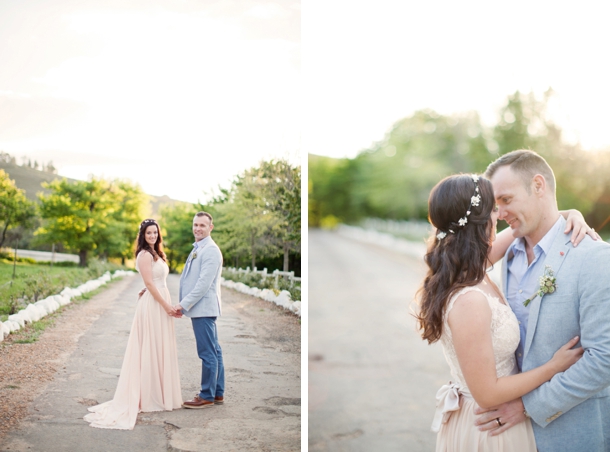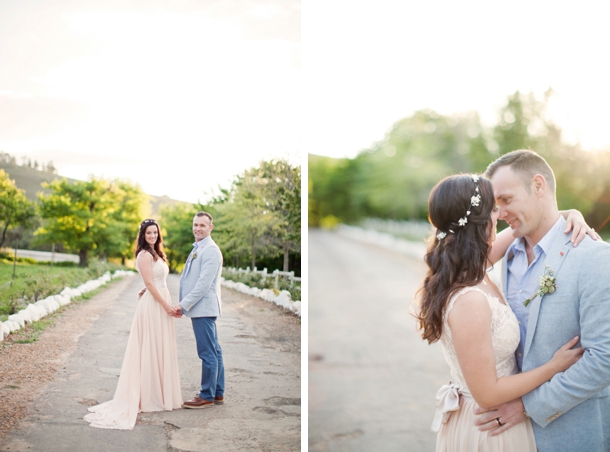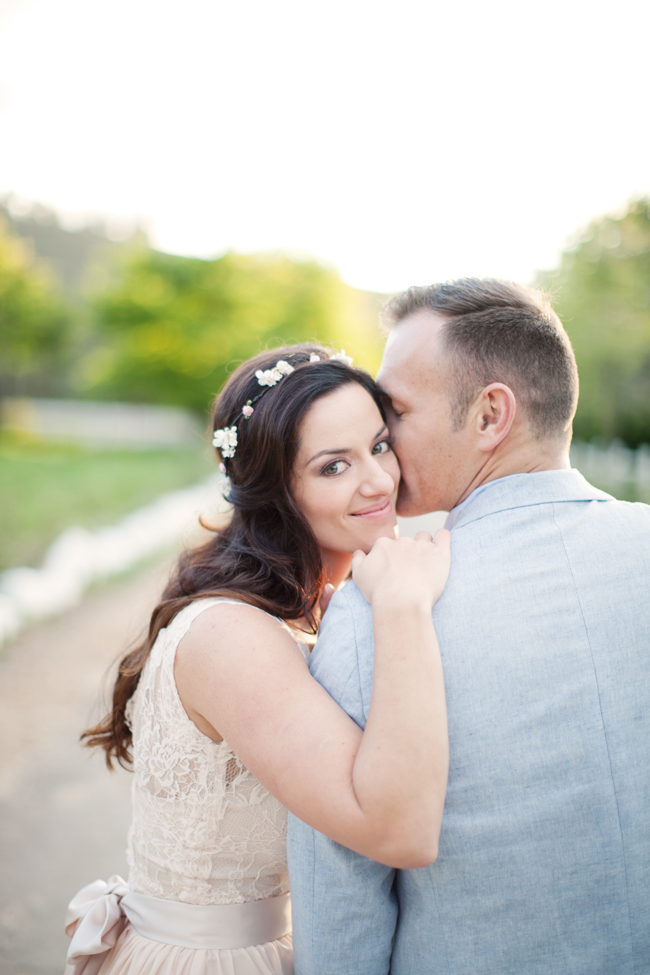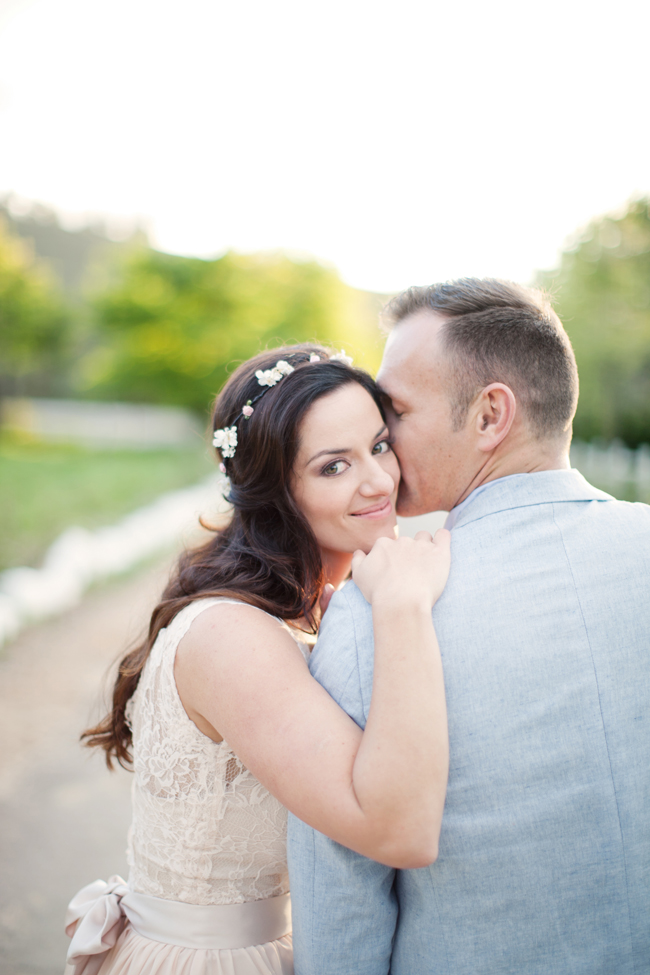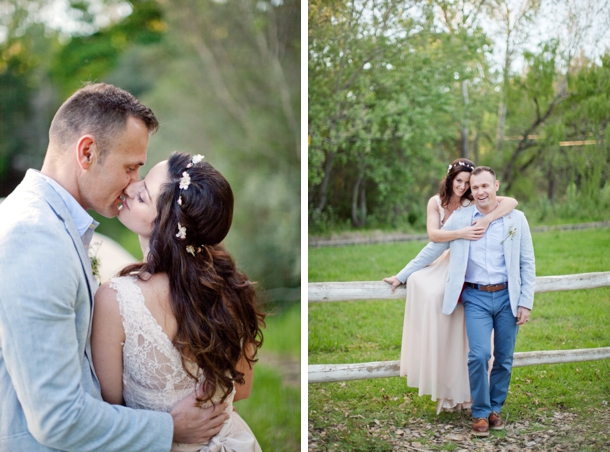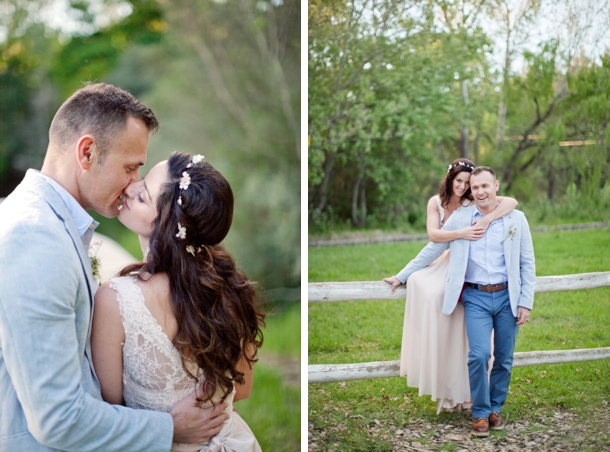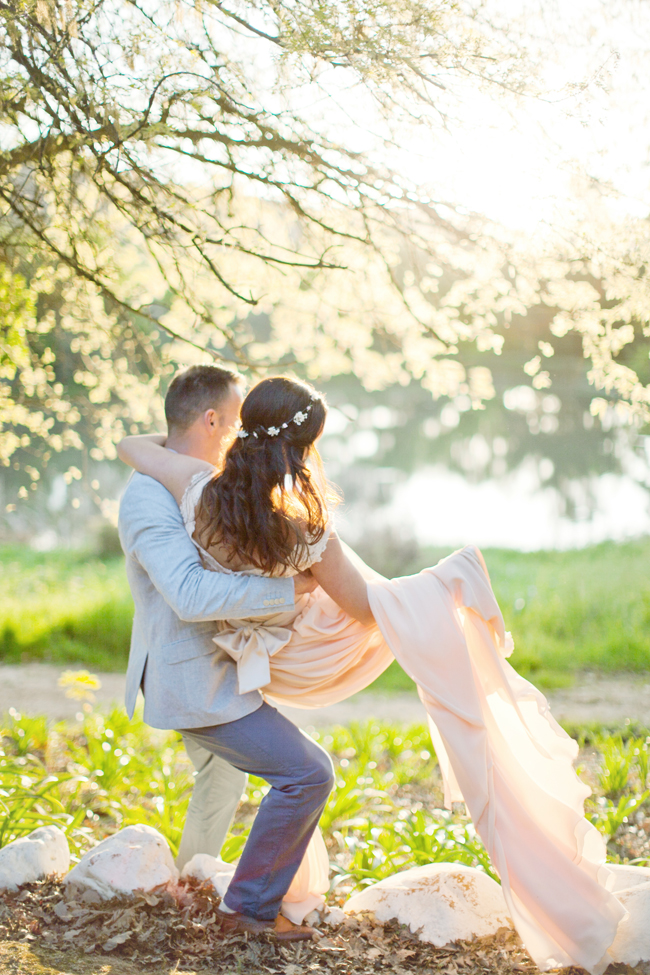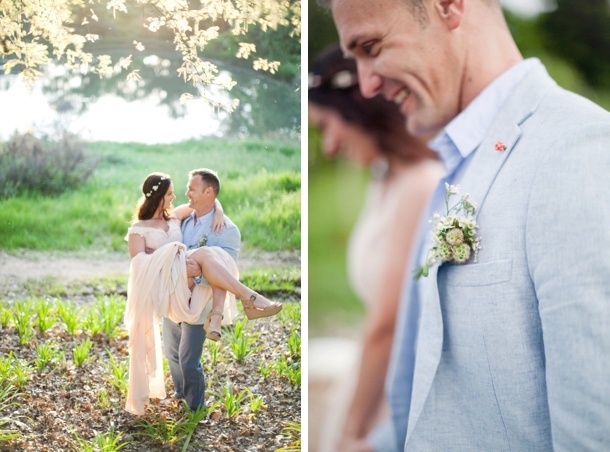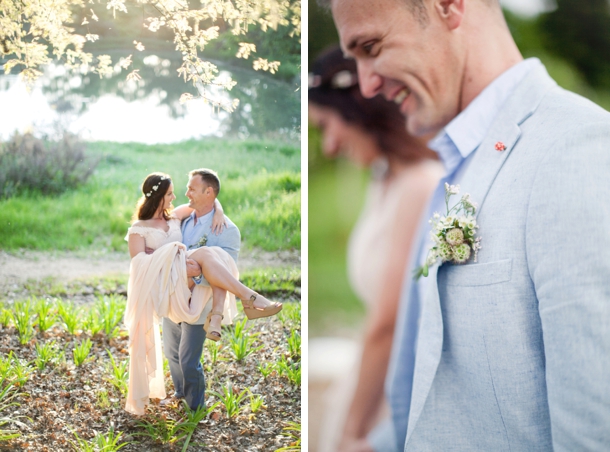 Memorable Moments
Sjoe, how do you narrow it down? I loved the excitement of running down the aisle, but the best feeling is when I am in his arms, so our first dance was very special. The world disappeared as we danced to " All of Me" by John Legend- meaningful and moving lyrics that echo our sentiments.
Proudly South African Details
I think South Africa has a proud heritage of hospitality, something all the Australian guests commented on throughout their visit. We wanted the menu to be proudly South African and generous. We didn't have a cake, instead a lekker malva pudding, koeksisters and melktert! We also made sure that we had a Pinotage on every table. The ceremony was half English, half Afrikaans and the proteas also sported South Africa's beauty.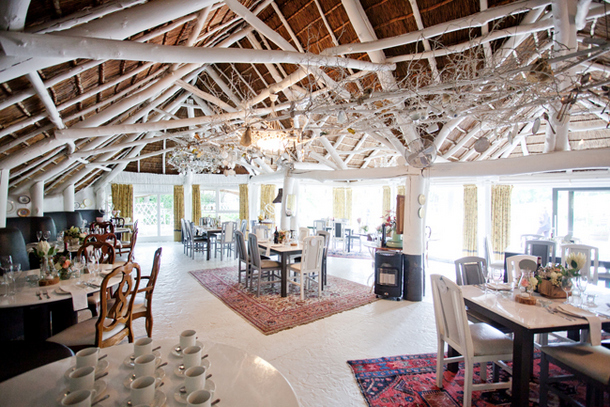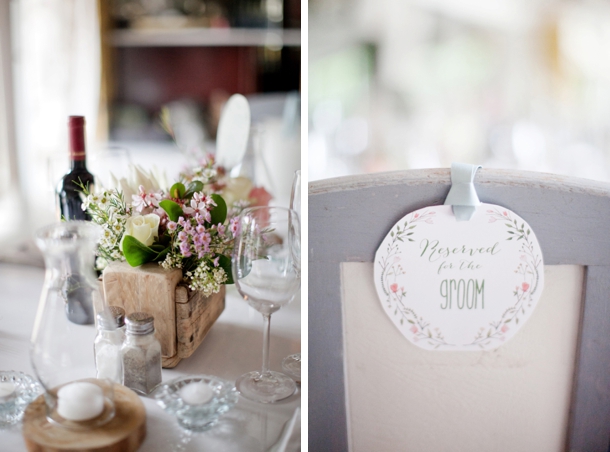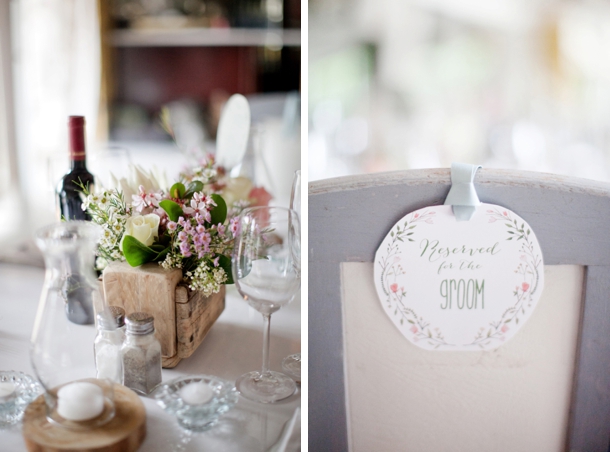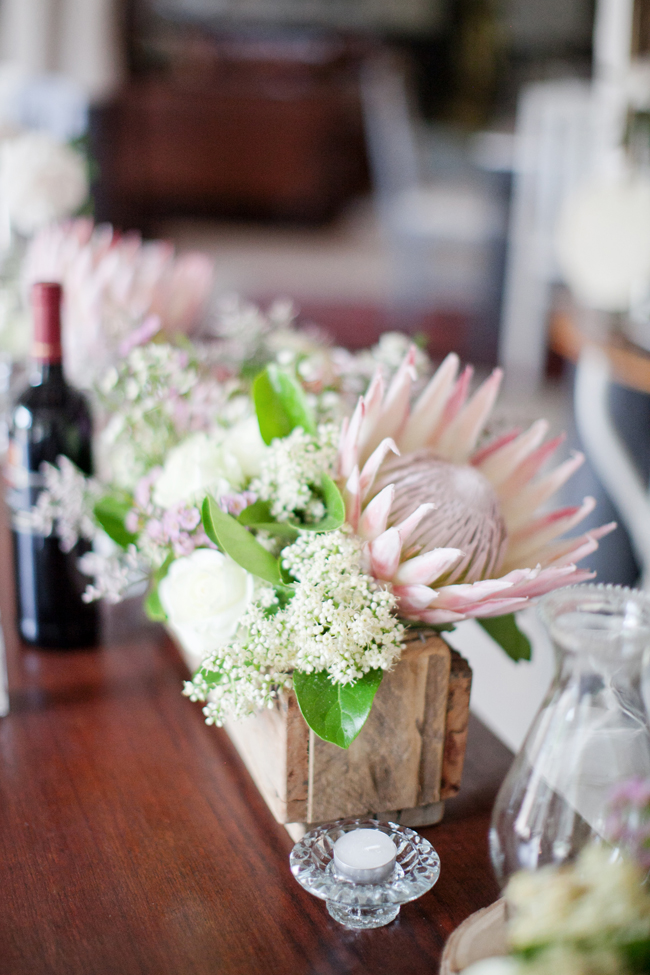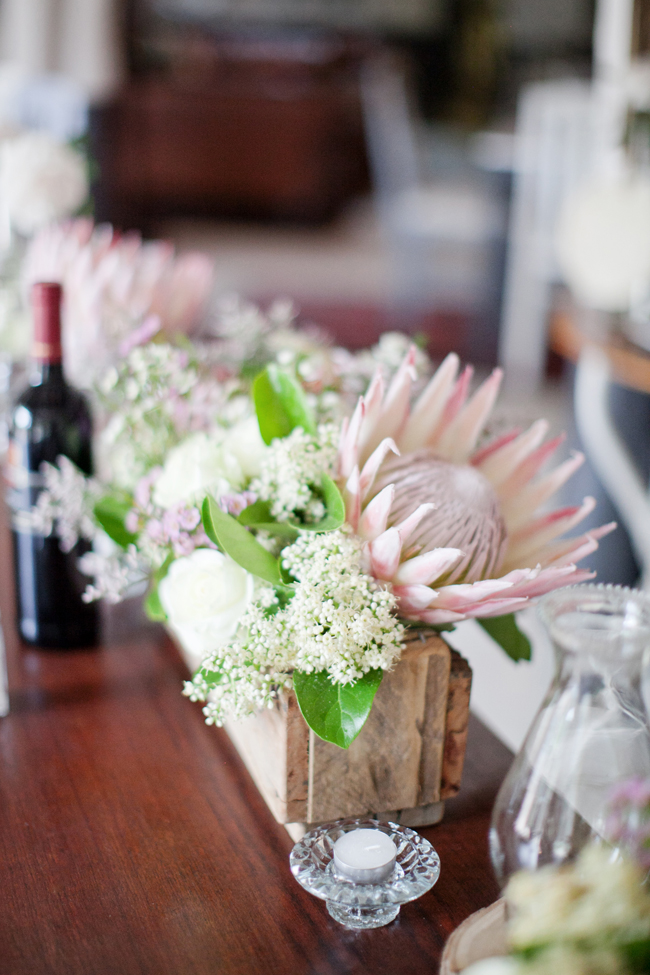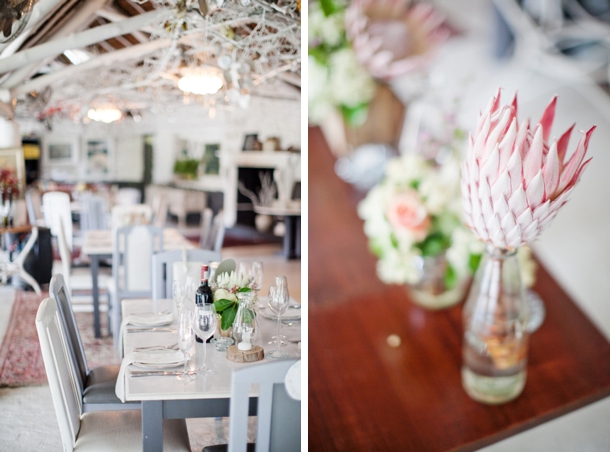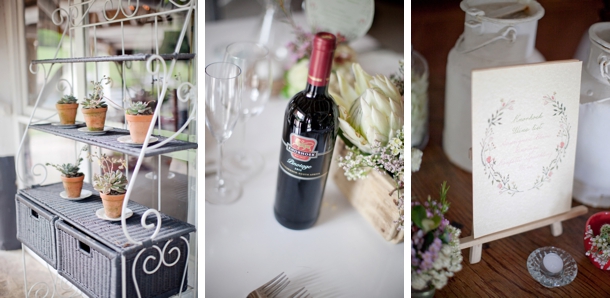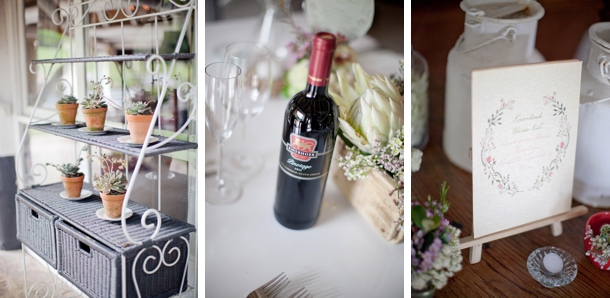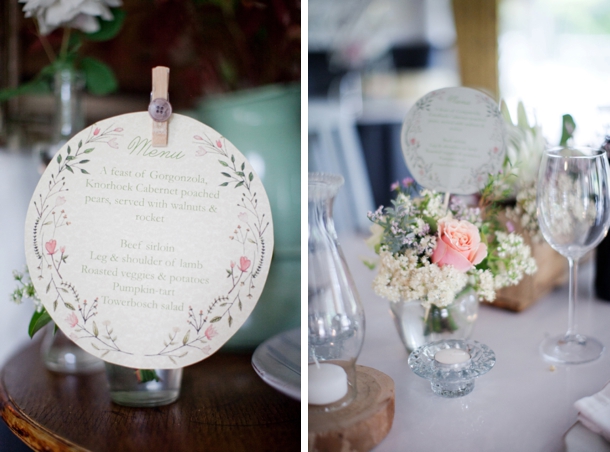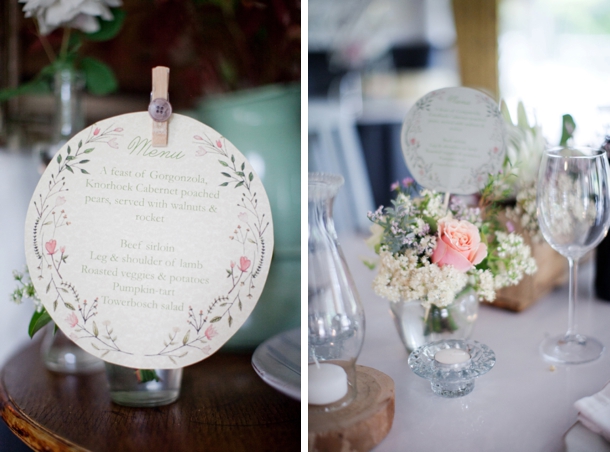 The Honeymoon
We had been exploring the best of Cape Town with friends and family before the wedding, so we didn't have too much time available. We set off for two nights at the Kruger and then to Sabi Sabi. We love being in the bush and Sabi Sabi offered us the most unforgettable experience and animal sightings. We have made a pact that every holiday we go on, will have an element of Honeymoon to it.
Advice for Future Brides & Grooms
Think about what you, as a couple, want and what your wedding says about the way you love each other- don't do things because you think, "that's what people do at weddings". Be flexible and trust your service providers. Stressing over the small stuff is unnecessary and is counter productive. As a bride, a lot of hype is made over the way you look and what you should get for the wedding… but this is not the only time you get to be beautiful, so relax because when you smile and carry yourself with good grace, that's when you're most stunning.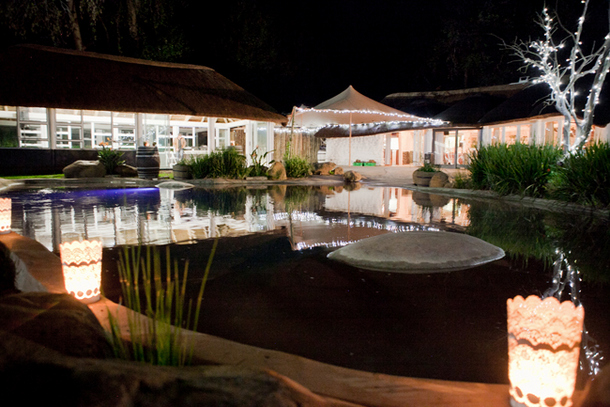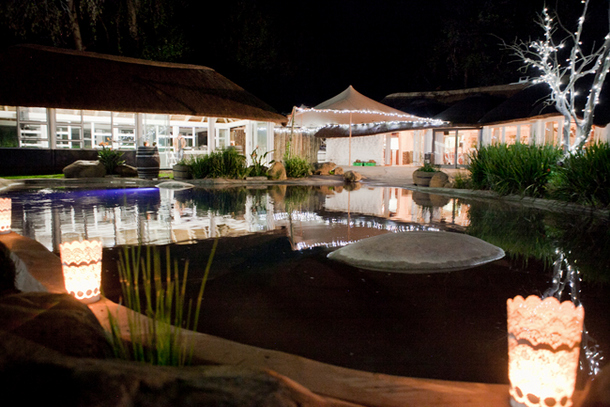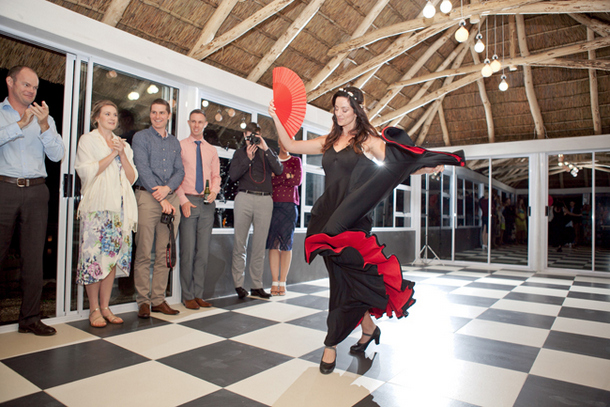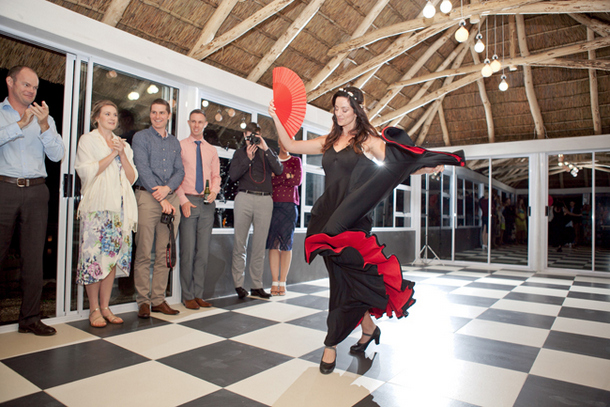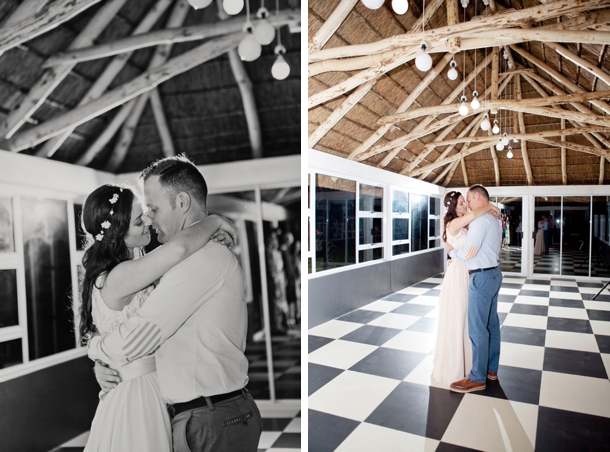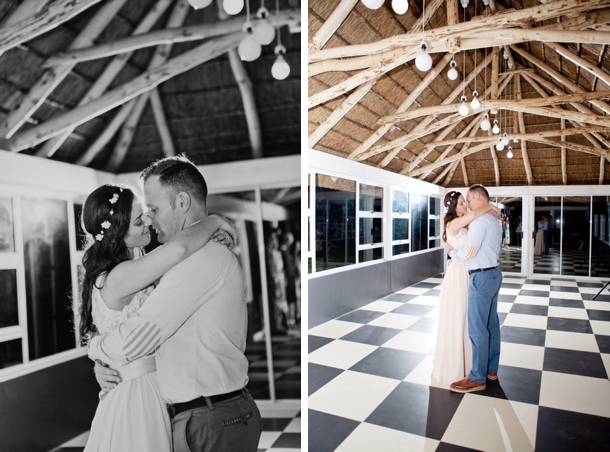 You can see more from this wedding on Moira West's blog.
SERVICE PROVIDERS
Venue & catering: Towerbosch Restaurant, Knorhoek | Photographer: Moira West Photography | Co-ordinator: Marle Mouton from Someday Soon Weddings and Events | Flowers: Fleur le Cordeur | Hair & makeup: Corlé Barnard | Groom's attire: Scotch and Soda | DJ: BAHA Entertainment | Band: Bottomless Coffee- Live Band