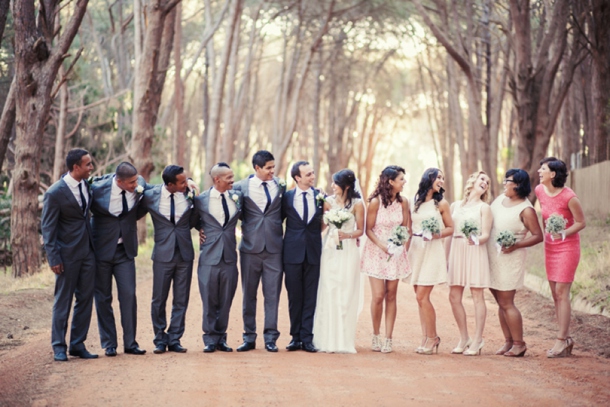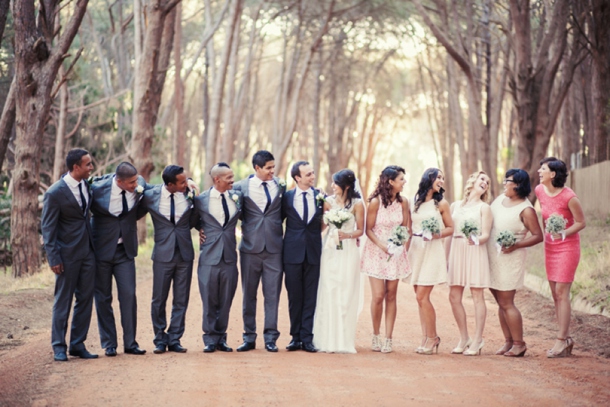 Morning, lovelies! It's time for our first real wedding of 2014, huzzah! In the spirit of the new year, regular readers will notice we've had a little makeover (the ice cream parlour look, as I like to think of it) – this year we'll be making some bigger changes to our look, but this is just a little freshen up. What do you think? I've also added some new features, and modified others – the biggest change to come will be in our supplier directory, but more on that soon. We're also trying a new format for the wedding posts to reflect a few changes in the questionnaire I send real brides. SBB is always working to give readers a better experience, and I'd love to hear your feedback. ANYWAY, back to today's wedding, and I can't think of any that I'd rather start the year with than this coral watercolour dream from Moira West. Carla and Jeremy make such a gorgeous couple, and their wedding 'brand' was sweet and modern and romantic, complementing ombre lace bridesmaid dresses with hanging lanterns, soft and simple white blooms, and an amazing portrait back wedding dress, as well as fun touches like a wedding bingo game for guests to complete. Start as you mean to go on, right? It's going to be a VERY pretty year :)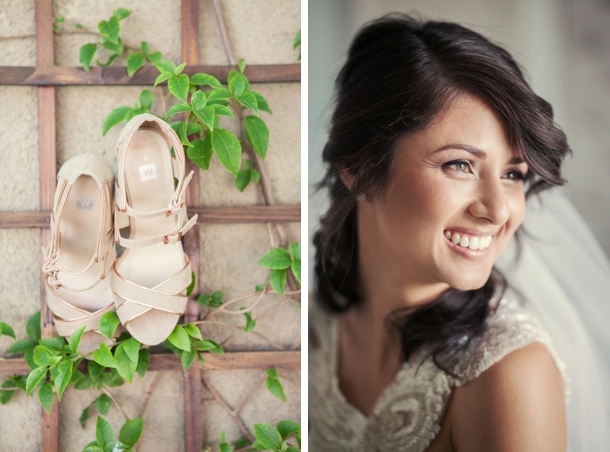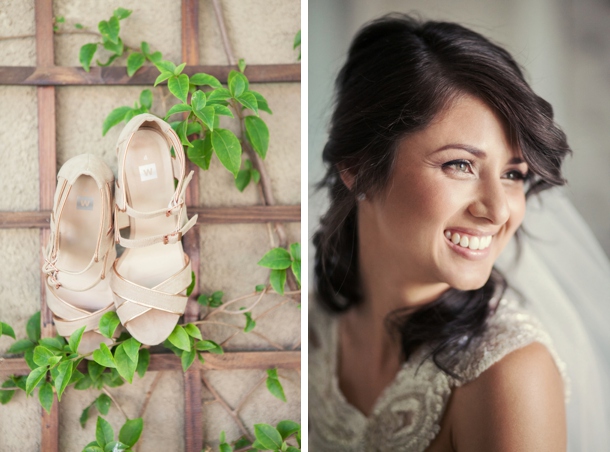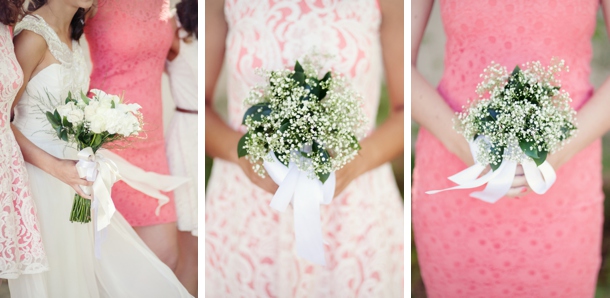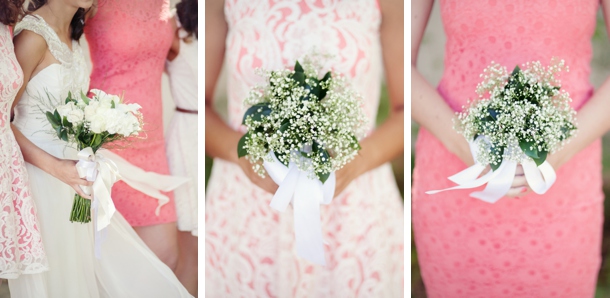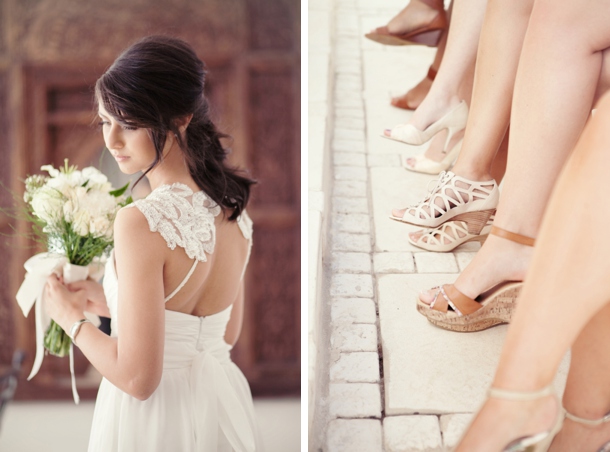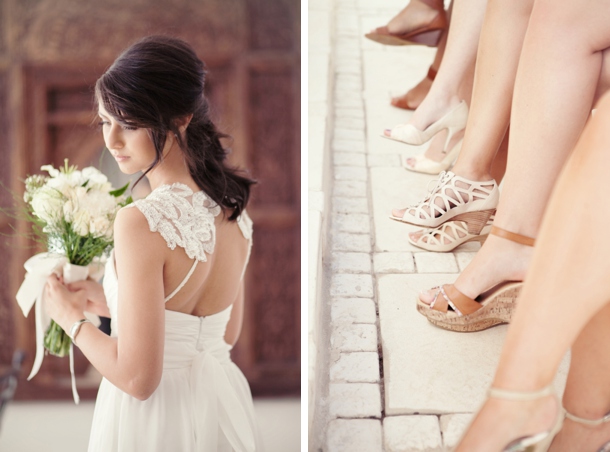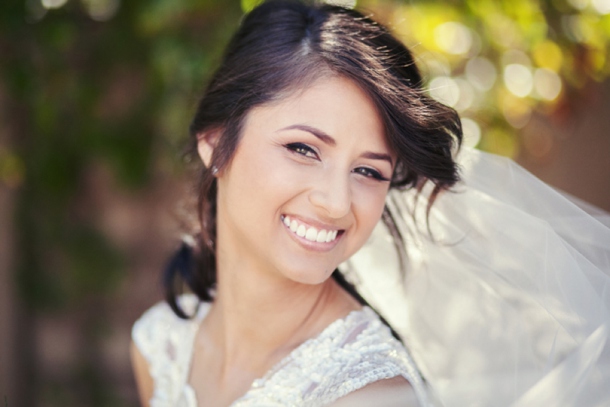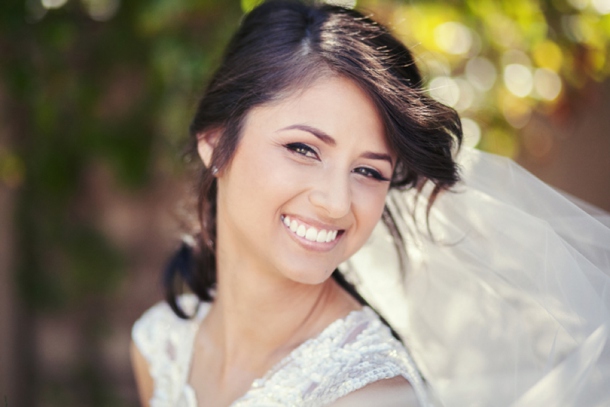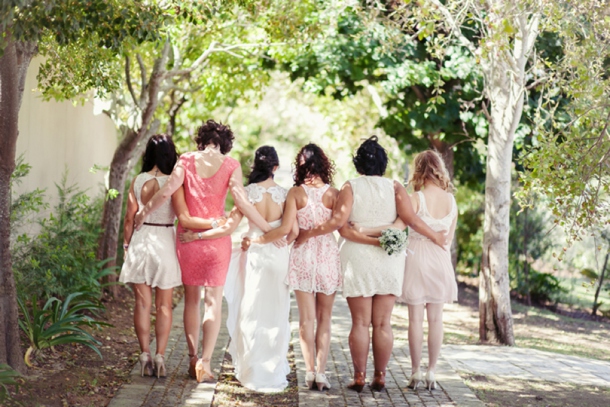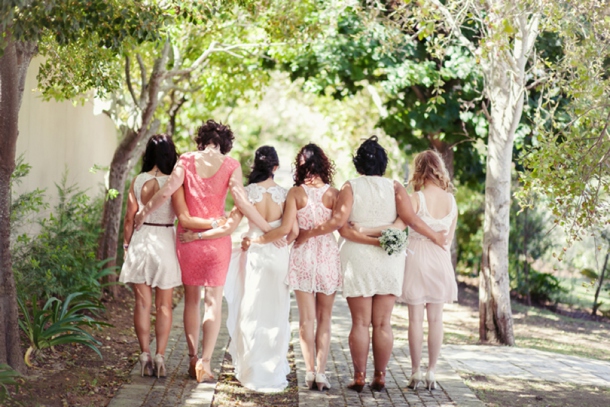 Love Story
Jeremy distinctly remembers meeting me a few months before we were officially introduced when we both went to a friend's house to watch one of the FIFA 2010 World Cup games. I greeted the friend who was with him, but not Jeremy – who was standing right next to him! A few months later, a mutual friend of ours from church introduced the two of us. After attending the same Bible study, many Monday nights hanging out at Oblivion's pub quiz, and various social events, we became good friends and then started going out.
The Proposal
One Sunday, Jeremy reckoned it would be fun to go the Clay Cafe in Hout Bay and paint some coffee mugs before going out for lunch. It was a fun day and I thought it was a rather different way to spend a Sunday afternoon (we're not artistic at all). We had to leave our painted mugs there for two weeks so that they could be fired in the oven before we could take them home.
One evening, Jeremy invited me over to his place for supper, and for some odd reason persuaded me to have coffee BEFORE we ate. Lo and behold, he served the coffee in the mugs we had painted. I was rather surprised he had gone to fetch them without me knowing. After having a couple of sips, I put my mug down and talked away about my busy day; Jeremy kept looking at me, then at my coffee, and then at me again. Eventually he told me to finish my coffee so we could eat, and there at the bottom of the mug was painted: 'Will you marry me?' I giggled hysterically as he went down on one knee, ring in hand. Of course, I said yes!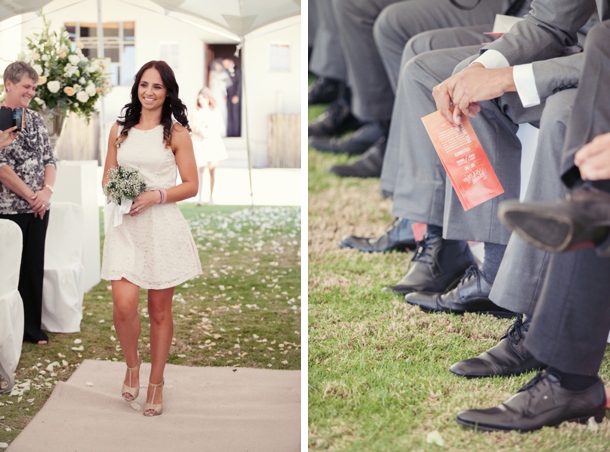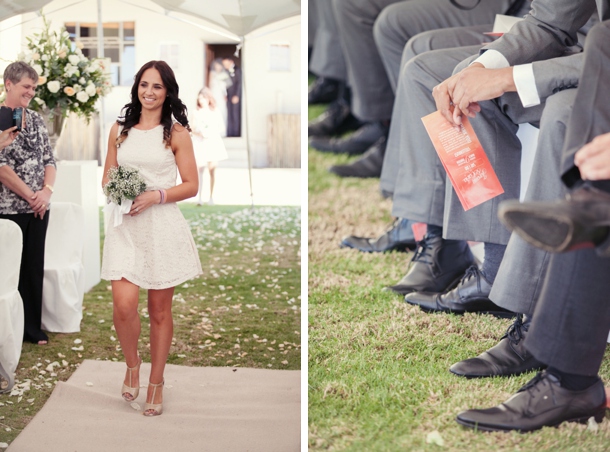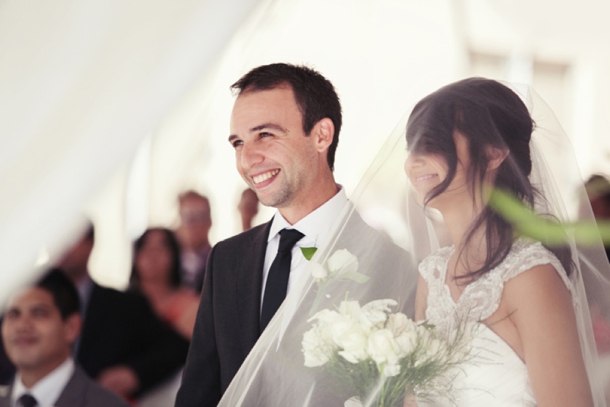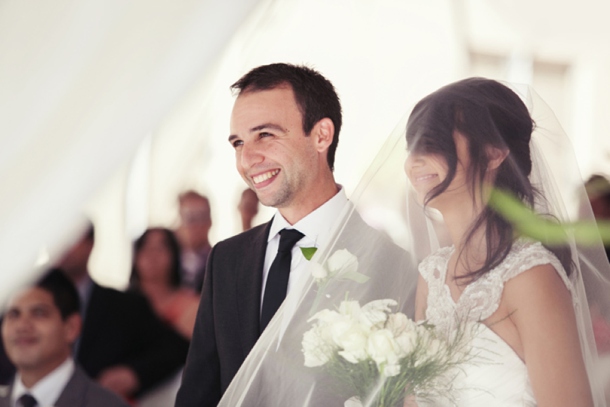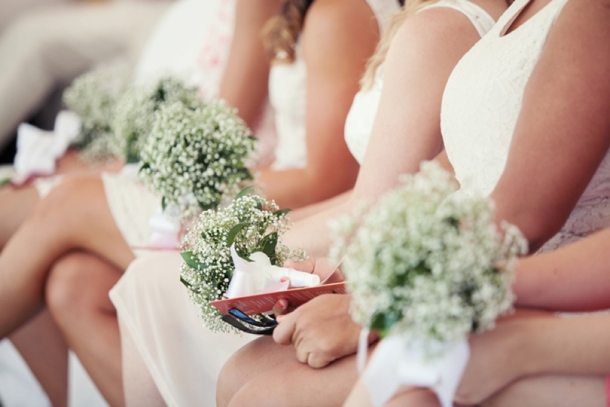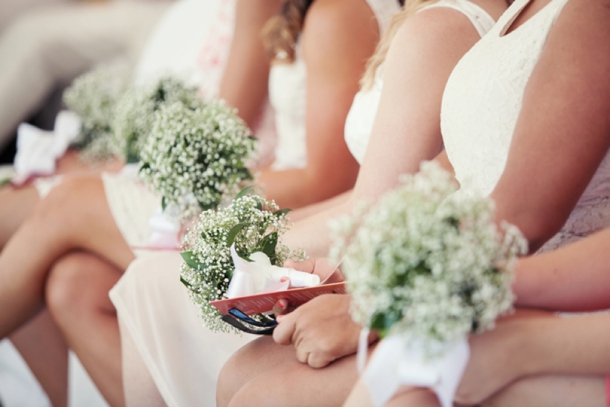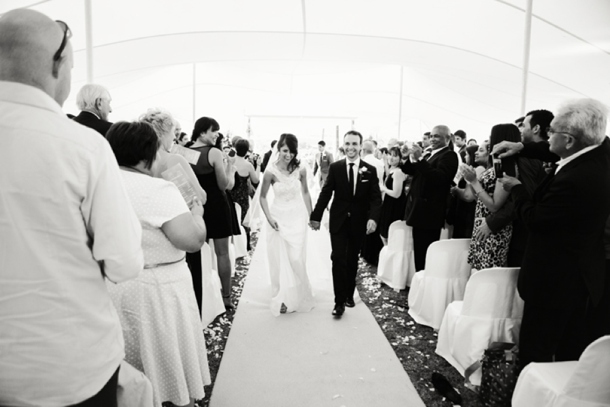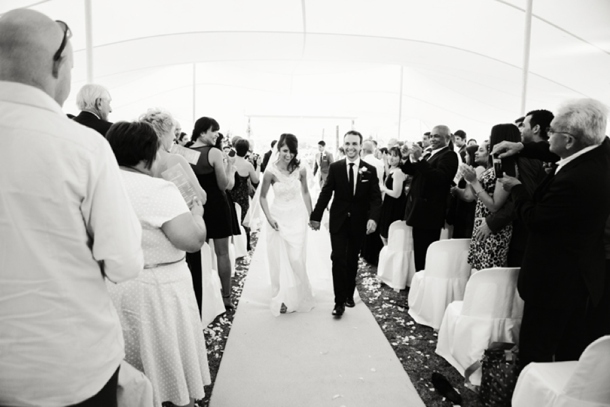 The Venue
When we started the wedding planning process, we both sat down and wrote out a mock guest list to see the number of people we were thinking of inviting. After a number of changes, we eventually settled on a number we were comfortable with and then that helped narrow the search down for a wedding venue that could cater for our number of guests. We opted to have both the ceremony and the reception at the same place, making it easier for the guests to travel. After looking online at various places in the Cape area and viewing a few of them, we were so happy to have found Stellenrust Wine Estate in Stellenbosch! I loved the entrance of trees to the venue, and when comparing different packages of what is included in the venue cost, we knew it was a winner.
Wedding Style
I opted for a white base for the colour scheme which made sourcing tablecloths, flowers and crockery very simple. For colour, I decided to not go with just coral, but more of an ombre effect. Each of my bridesmaids had similar cocktail dresses in shades that varied from cream to peach to coral, and the stationery had a watercolour look in varying shades of cream and coral. For decor, I wanted something classic using glass and silver but I didn't want each of the tables to look the same. Mientjie Heunis of [email protected] translated what I wanted exquisitely. Because Stellenrust had high ceilings, paper lanterns and ribbons were hung all over the hall – it created an absolutely wonderful effect, especially at night.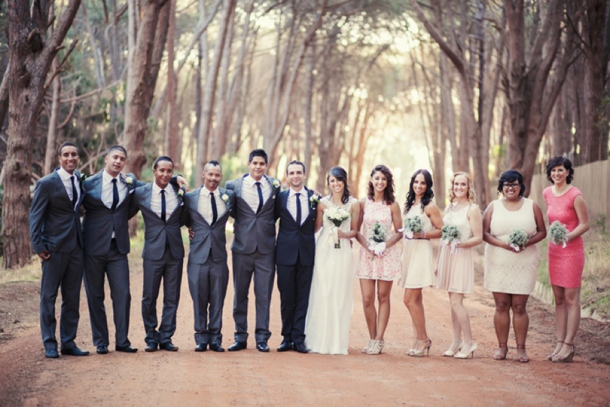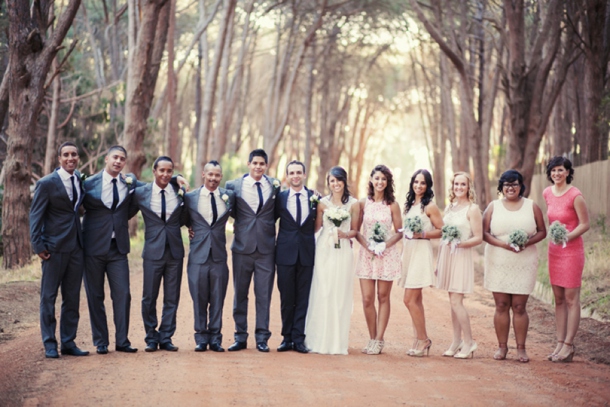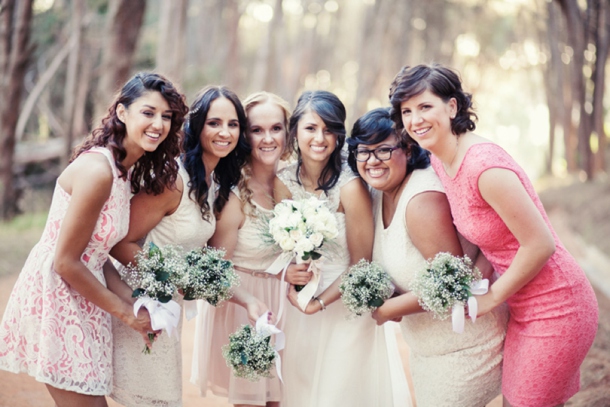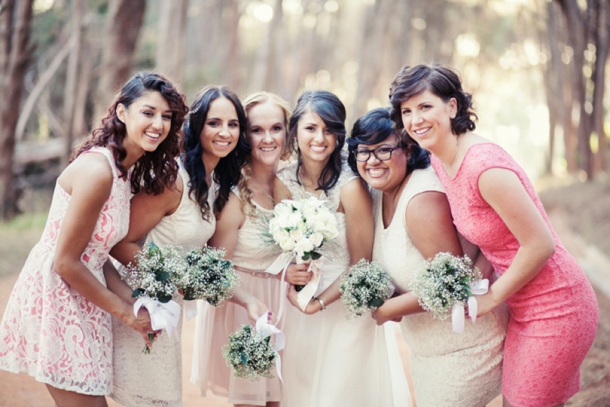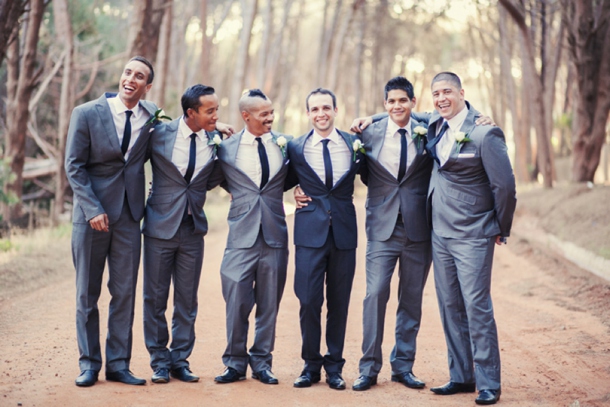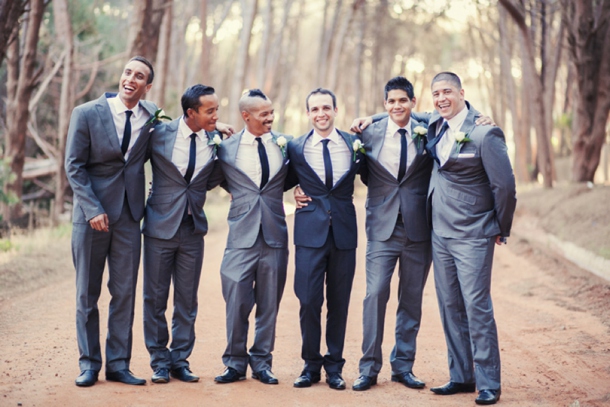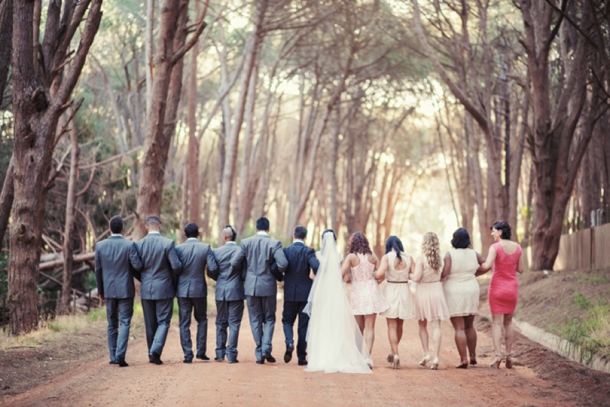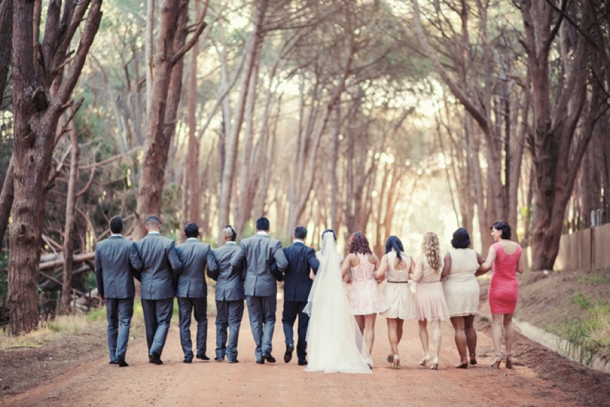 The Flowers
A simple mix of roses, carnations, lilies and babies breath, combined with lots of candles on the tables.
Wedding Details
Don't underestimate the written word! Stationery was a fun way to make our guests feel special. I prepared a lot of the wording on our invitations, ceremony programs, guest cards and gift favours myself – I wanted the stationery to be bright and the wording to be slightly quirky and informal which reflects our personalities.
Since Jeremy proposed to me using a coffee mug, we decided to give each of the guests takeaway coffee cups with our favourite plunger coffee. Also, I created three types of guest cards for our friends and family to write their messages of advice for us. I wanted to make it something different and entertaining so I designed a wedding bingo, a complete-the-sentence and a wedding crossword card.
Music was another important factor that made our wedding more "us". We wanted to include songs that had meaning behind them, and that were part of our general taste in music. So from the pre-ceremony music to the song we danced to, to the dancefloor music were songs that we selected and loved. It created a terrific ambience knowing that it was something personal that we enjoyed.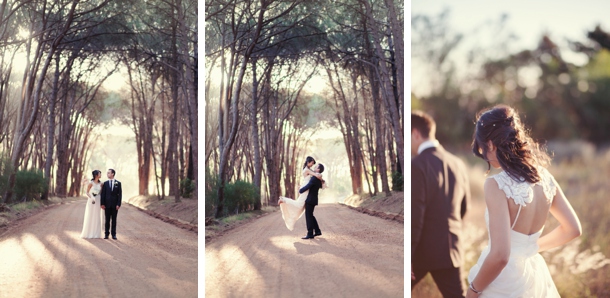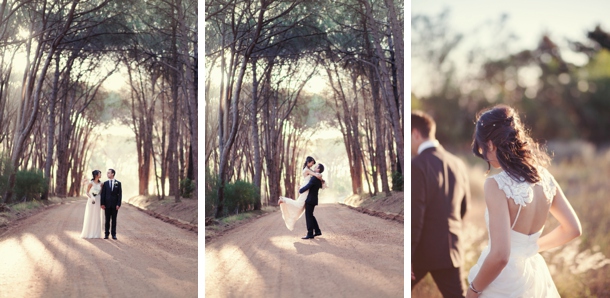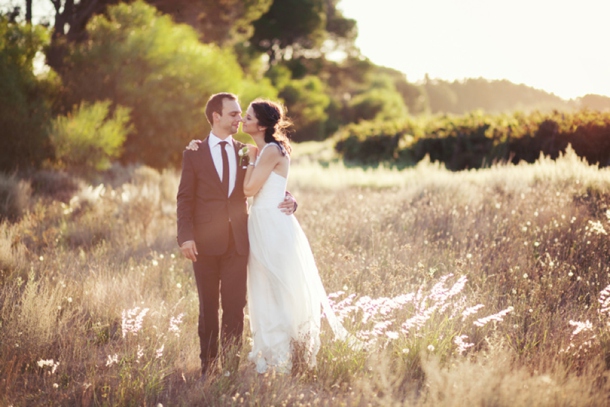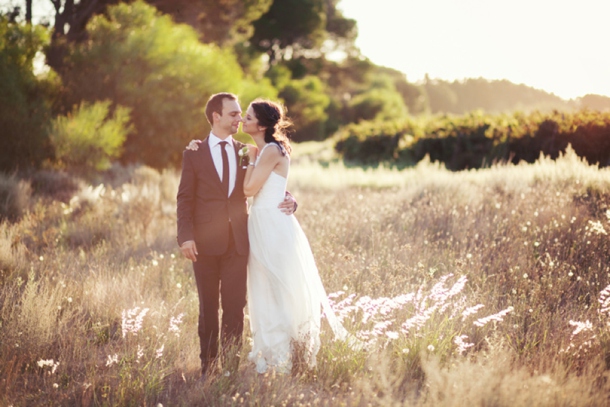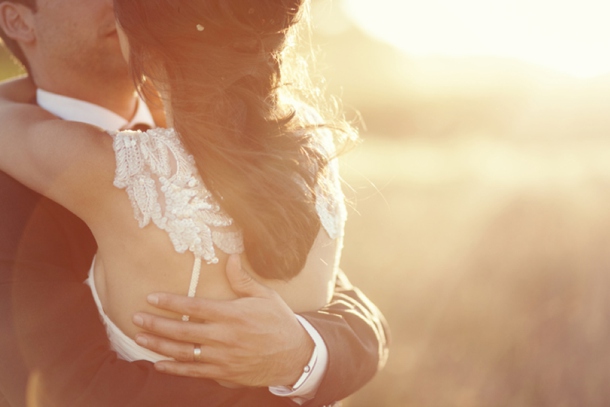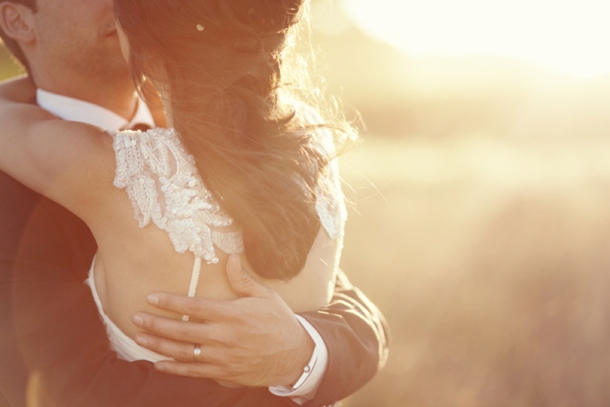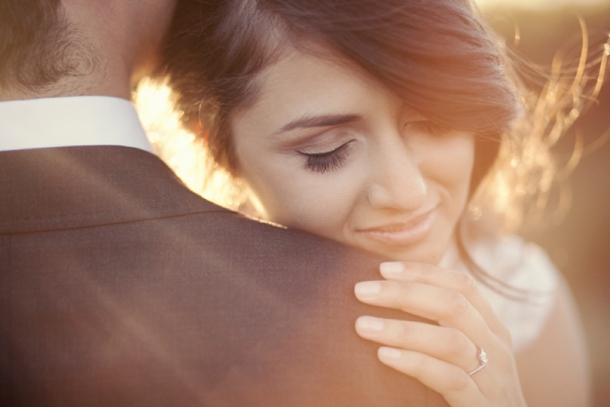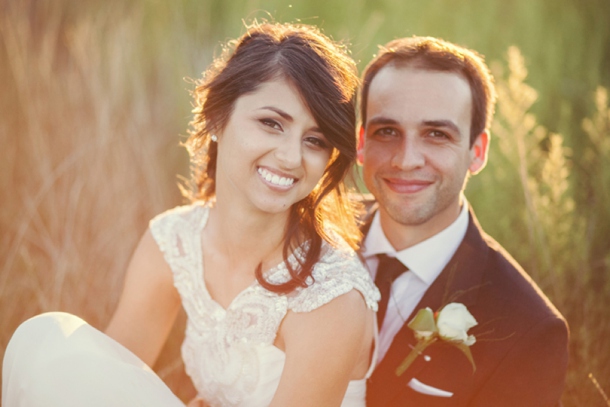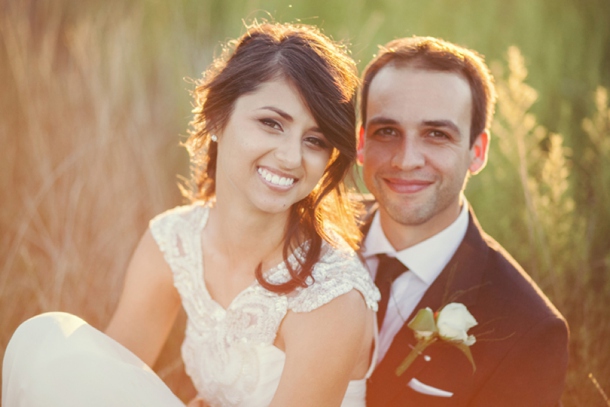 DIY Elements
My friends will not let me live one of my DIY projects down! I thought that making my own confetti by punching lots of tissue paper in our wedding colour scheme would be great. Don't do it! One pack of tissue paper makes a handful of confetti, so we needed to punch stacks of tissue paper for each of the guests to have a decent amount. We laugh about it now, but at the time, it was rather labour intensive!
Memorable Moment
My sister, who was also my maid of honour, organised my bachelorette where all the bridesmaids and I were to record a music video in the park along Sea Point promenade to the Mariah Carey song 'Sweet Fantasy'. Totally cheesy and so much fun! I didn't see the final product until she played it during her speech at our wedding reception, so I had no idea that Jeremy and some of his friends had been cast as the love interests! It was hilarious.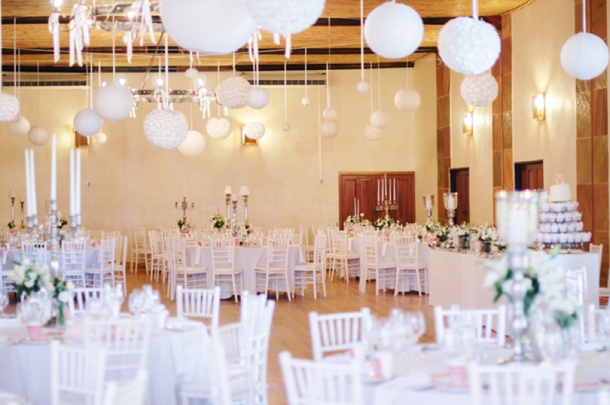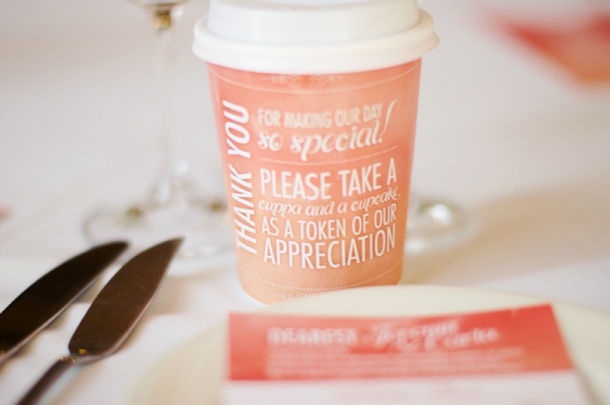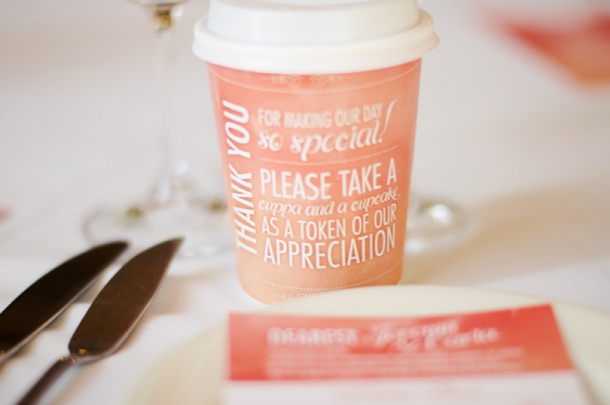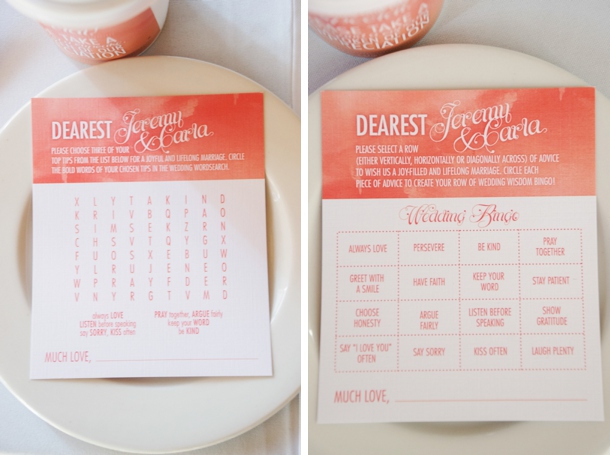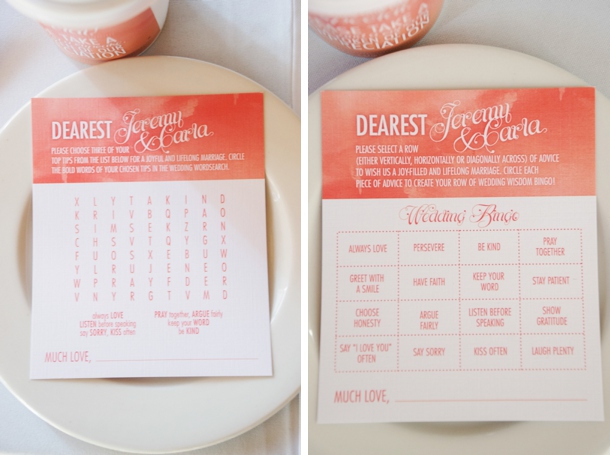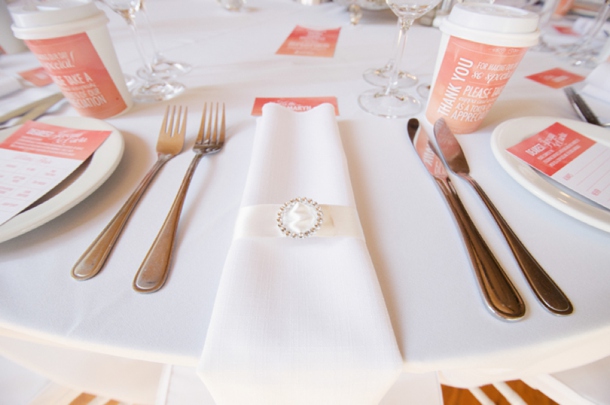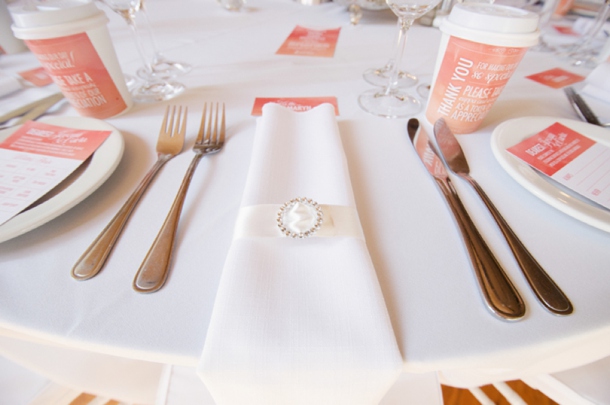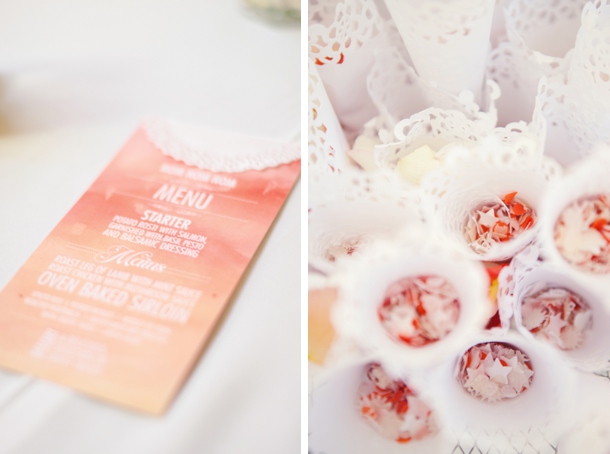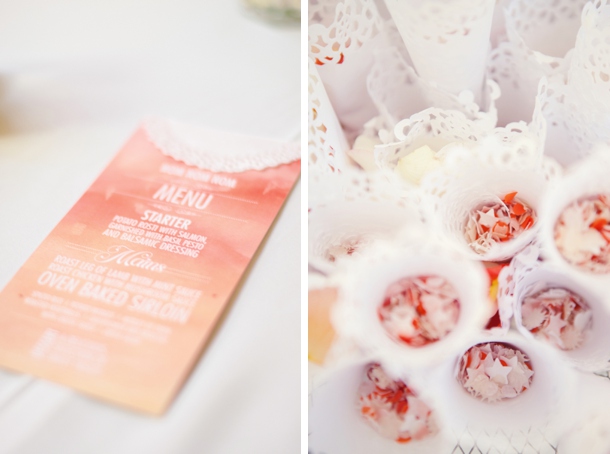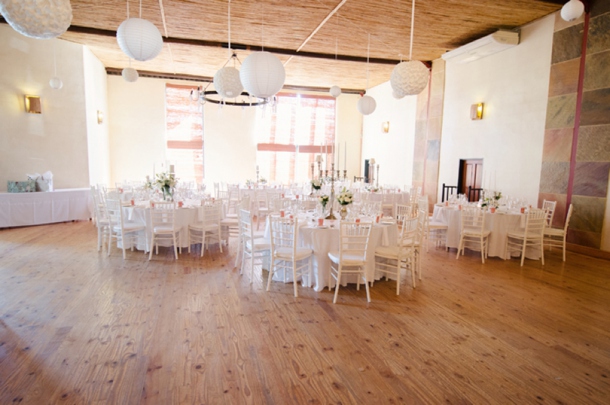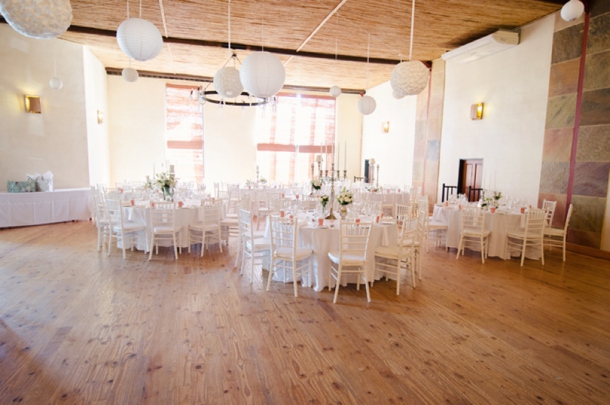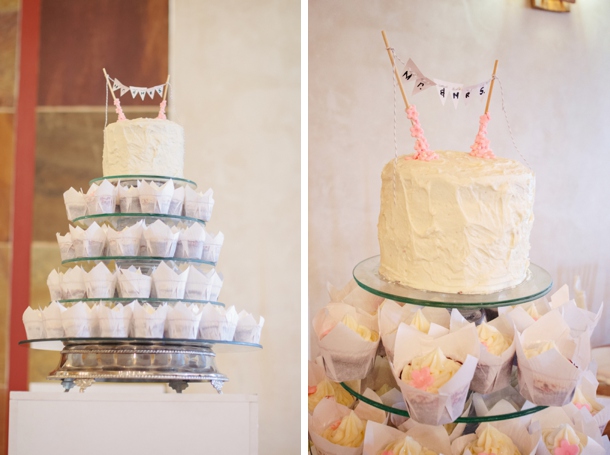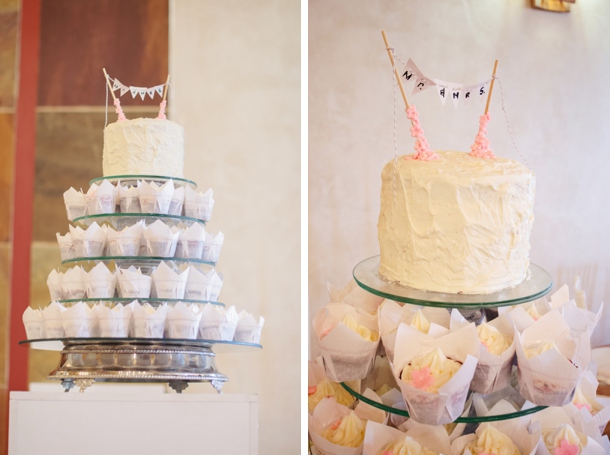 Advice
Make sure you and your significant other chat about your expectations of the wedding and what you would consider the big ticket items at the start of the planning. If you are involving your parents or family, make sure you let them know so that everyone is on the same page.
Emails! I took a lot of the responsibility scouting for different wedding suppliers as we opted not to have a wedding planner. I found that emails were a great way to keep track of correspondence, quotes and other vital information. It was a great way to keep organised, and agreements in writing stand in much better stead than verbal agreements over the phone.
Involve family and friends. Our families helped us with some of the ideas for the wedding as well fetching and carrying, etc. Ask newlywed relations for their tips and experiences when planning their weddings. I also hired a few friends as wedding suppliers. It was lovely to have people we could chat to and trust to be able to understand our ideas.
No matter what small things you stress about before the wedding, it truly turns out to be the best day ever. It turns out to be a grand day filled with smiles, laugher and joy. The important thing is that you are getting married to someone you love and sharing it with special people – priceless!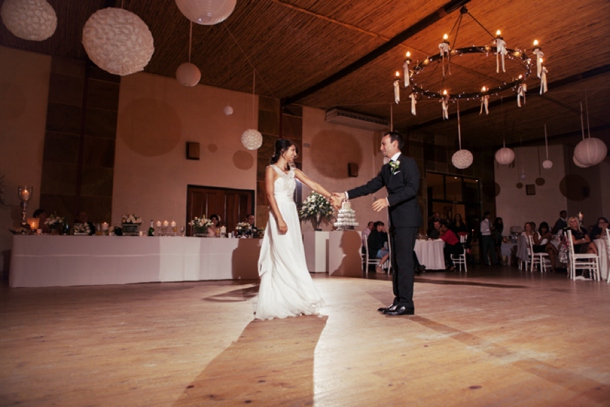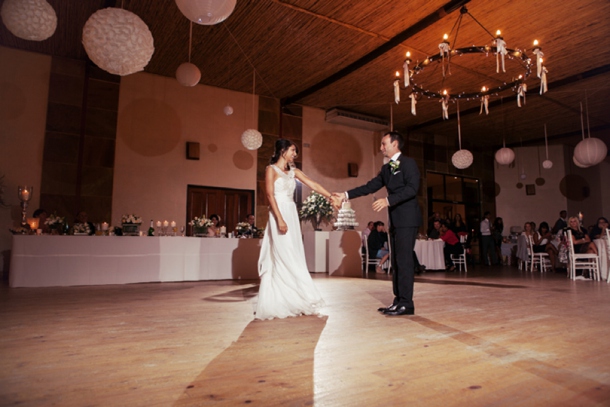 See more from this wedding on Moira's blog.
SERVICE PROVIDERS
Venue, catering & on-the-day co-ordination: Stellenrust Wine Estate | Photography: Moira West Photography | Flowers, decor & hiring: Occasions @NR 99 | Cake: Frosted Raspberry (Claire-Ann Redivo) | Stationery: Oh Yay | Bride's dress: Jenni Button | Hair & makeup: Iza Cloete | Groom's suit: Fabiani | Groomsmen's suit hire: Top Hat | Coffee favours: Tribe Coffee | Rings: Cape Diamonds