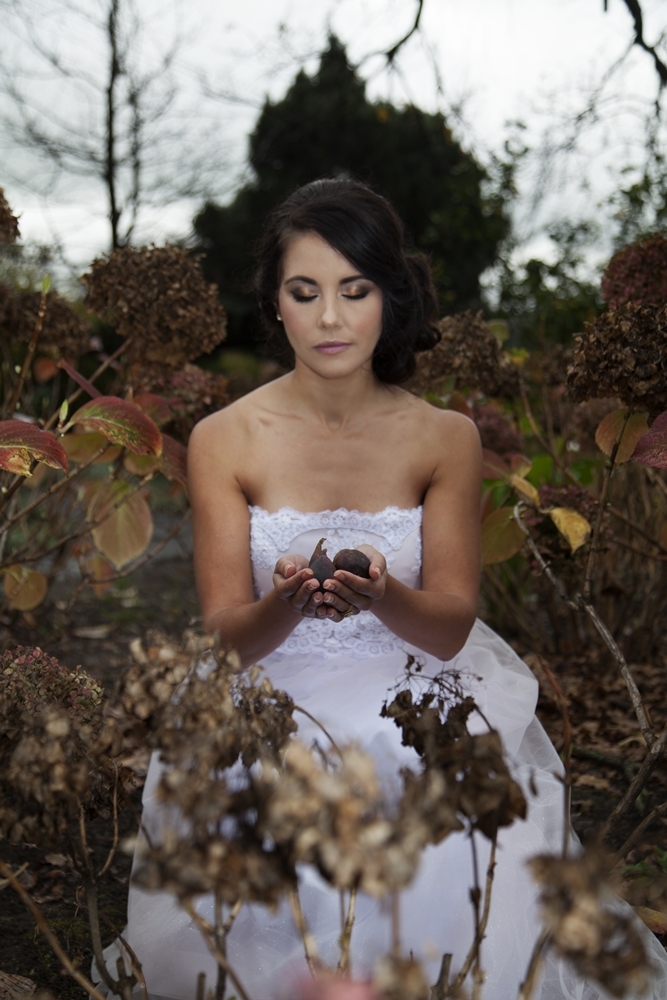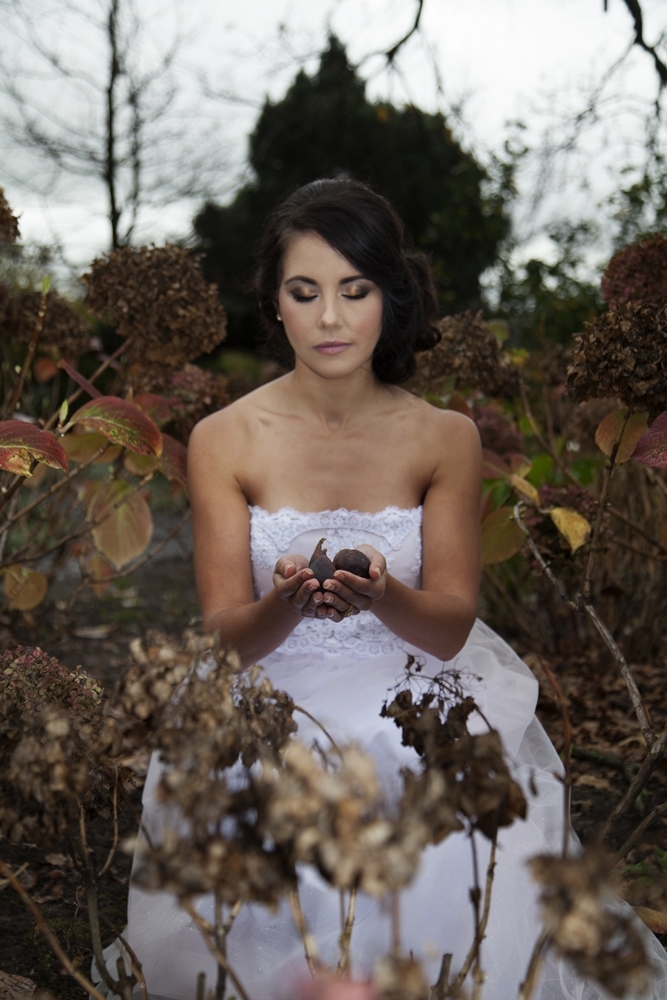 I can't believe we're nearing the end of May and have only a week to go of our autumn themed content. I don't know about you, but I've been loving it – in fact, I think looking at all this autumny prettiness has given me a new appreciation for what's going on outside my window, and I've been absolutely loving seeing the beautiful colours of fallen leaves. So if you aren't convinced yet that it's a great season to get married in, then just think about a country walk in wellies on crunchy paths, nippy mornings and hot chocolate, golds and rusts and yellows and mochas… and then translate that to a cosy and intimate wedding experience for you and your guests. But as with all wedding planning, organising an autumn wedding requires a few practical considerations, and that's what we're covering today. Here are our top tips to make sure you get it right.
Come prepared: Chillier days can be unpredictable weather-wise, so make sure you have all your bases covered, especially when it comes to photos. Buy pretty coverups for you and your bridesmaids, have umbrellas and wellies available for traipsing through wet grass and bushland, and a pair of cosy shoes to slip on later.
Have a Plan B: A crisp autumn afternoon makes for a lovely outdoor ceremony, and hot cider on the lawns with falling leaves as a backdrop sounds amazing, but as with all outdoor elements to a wedding, be sure you have a good Plan B in place in case there's rain or heavy wind (or just a particularly cold snap). Make sure that you have a covered area set up for food especially.
Keep your guests cosy: The last thing you want your guests to take away as their lasting memory of your big day is blue fingers and chattering teeth, and it's also a great way of ensuring everyone takes off early (boo). If you're having a church service, be sure that it'll be warm enough in time for the ceremony, or provide blankets so guests can snuggle up. Consider renting outdoor heaters for your reception. Hot drinks are another great way to warm everyone up, and can make a lovely little detail (or double up as cocktail hour with an alcoholic twist like Irish coffee, spiced wine or cider).
Embrace nature's backdrop…: With the autumn colours turning everything a shade of gold, copper, ruby or emerald, you can get some spectacular images for your couple shoot in the great outdoors. Take advantage!
But make group photos quick…: When the weather outside is frightful, group photos can be far from delightful, and it's hard to get smiling faces from everyone when they're feeling the chill. Keep the group shots to the main/essential ones so they don't drag on for hours, make sure you're super organised (rope in a friend or bridesmaid to direct things if needs be, or give your photographer a good list) or better yet, set up a lovely photo spot indoors.
And plan for the light: It's always a good idea to chat to your photographer before setting your timeline, especially if you're looking for soft, dreamy, 'golden hour' photos. The light during autumn and winter can be extra challenging, so make the most of it by scheduling your photo session at the optimal time.
Incorporate nature in your decor: It's always a good idea to use flowers in season for your wedding (find out about seasonal autumn blooms here), but autumn's also a great time to use floral alternatives like greenery, pinecones and leaves, or fruits like pomegranates, apples, pumpkins and pears in your decor. Chat to your florist to come up with some creative ideas that work with your chosen palette.
Light it up: There's nothing prettier on a dark night than thousands of fairy lights or a host of flickering candles, and they really warm up a reception space. While in summer you might be aiming for a cool, clean, open feeling, cold weather weddings call for just the opposite.
Serve comfort food: Here's another great way to make guests feel welcome and toasty. Who doesn't love a warming bowl of butternut soup, or mashed potato (I love the idea of a mash bar where guests can choose their own toppings at cocktail hour), or pies, or hot chocolate. See all our suggestions for edible autumn favours you can DIY here too.
Negotiate for off-season deals: This isn't always an option, but some vendors and especially venues will offer an off-season rate to keep bookings up during the quieter seasons. Don't be pushy about it, because sometimes they're really offering the best price they can already, but it never hurts to ask.
What are your top tips for autumn wedding planning?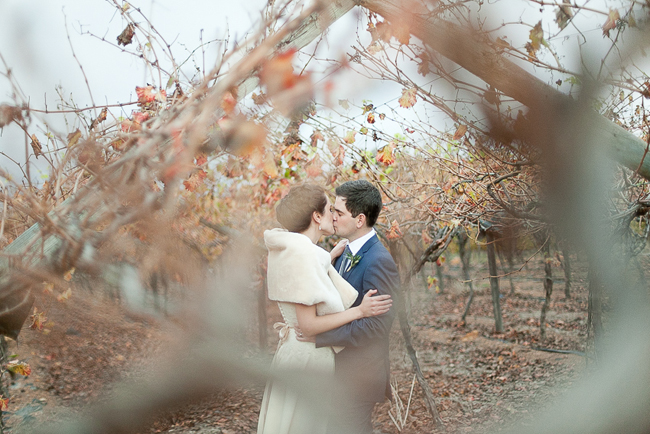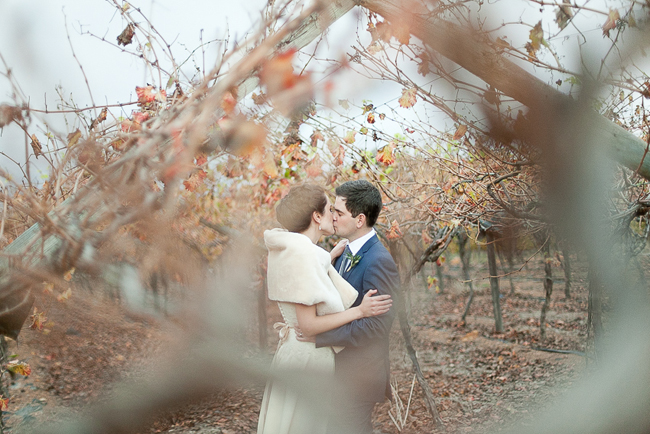 Images: Mooi Photography/Bright and Beautiful on SouthBound Bride (top) | Nadine Aucamp on SouthBound Bride