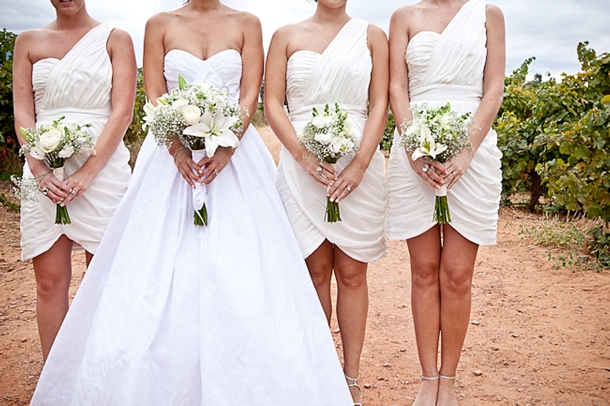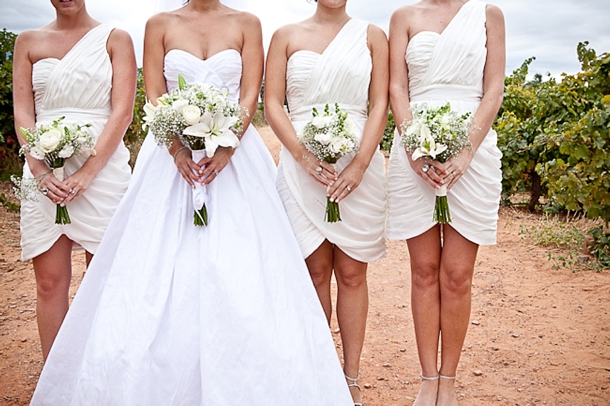 Well fiddle-dee-dee. Who needs Rhett Butler and a plantation house when you can have an elegant manor wedding right over in Rawsonville! Today's lovely bride and groom chose Merwida as the spot for their reception, a country house based on the design of Tara from Gone with the Wind. They were married right at the top of the tree-lined driveway, followed by games and a classic white on white wedding reception with dancing under the stars. What I love best about this wedding is the way that it marries a chic, classic style with a little touch of carnival – isn't it lovely? And it just shows that you can pick and choose the ideas and styles that you like best from contemporary weddings, and you don't need to go the whole nine yards with a theme or concept like carnival to inject a little fun into your reception. The beautiful images are by SBB friend and sponsor Kathryn van Eck – I just love her clean, fresh style! Oh, and PS: when the groom surprised his bride with a guitar serenade? Totally my favourite. Bet there wasn't a dry eye in the house!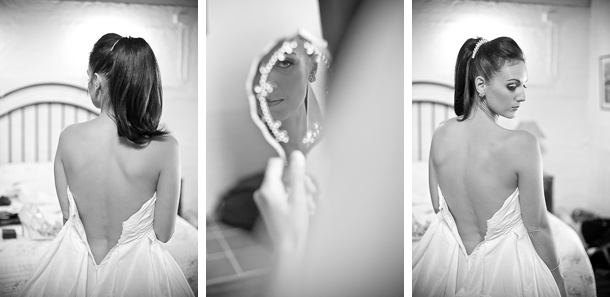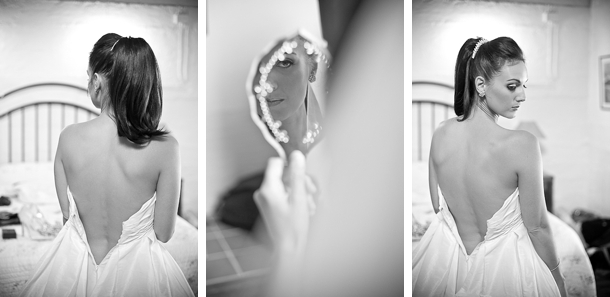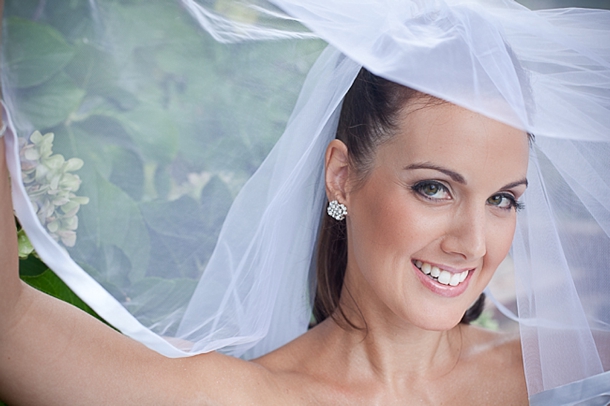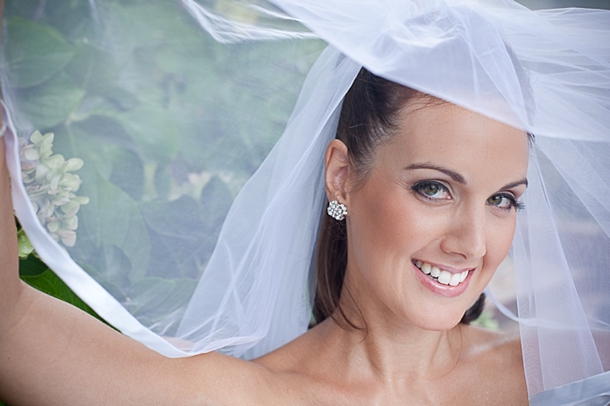 From gorgeous bride, Robyn:
Warren and I met through a mutual friend. After three years of random meetings we connected on Facebook, and things blossomed from there. He proposed on our two year anniversary… it was a lavish plan which spanned over two weeks… we dubbed it the 'two weeks of love'. Warren had thought of everything. I arrived home one evening to a beautiful homemade book in which it described each day's events for the following fortnight… each day had a clue to what the activity might be and a reason why he loved me. At the end of the spoiling, which included horse riding on Noordhoek beach, chick flick movie days of my choice and dinners, he had organised a picnic at his favorite mountain look-out. The 'two weeks of love' ended with our dogs making a guest appearance… Hooch had a bowtie and Savanna had a diamante collar with the ring around her neck! I didn't hear a word he said… it was the best moment. We celebrated with an incredible dinner at La Colombe and toasted the night away.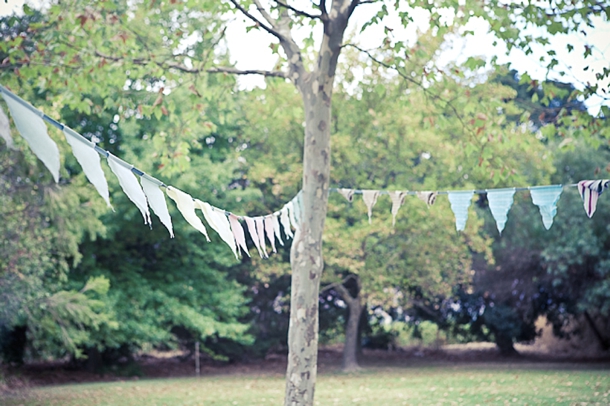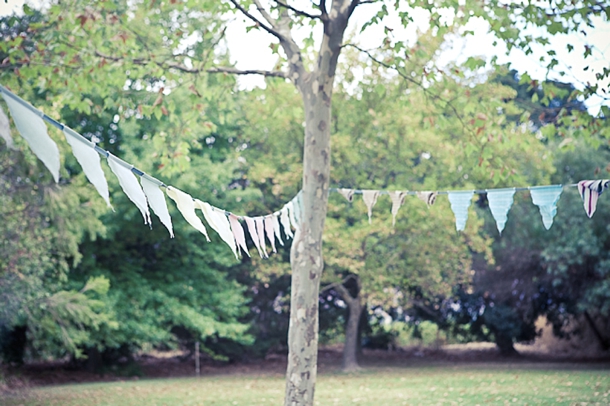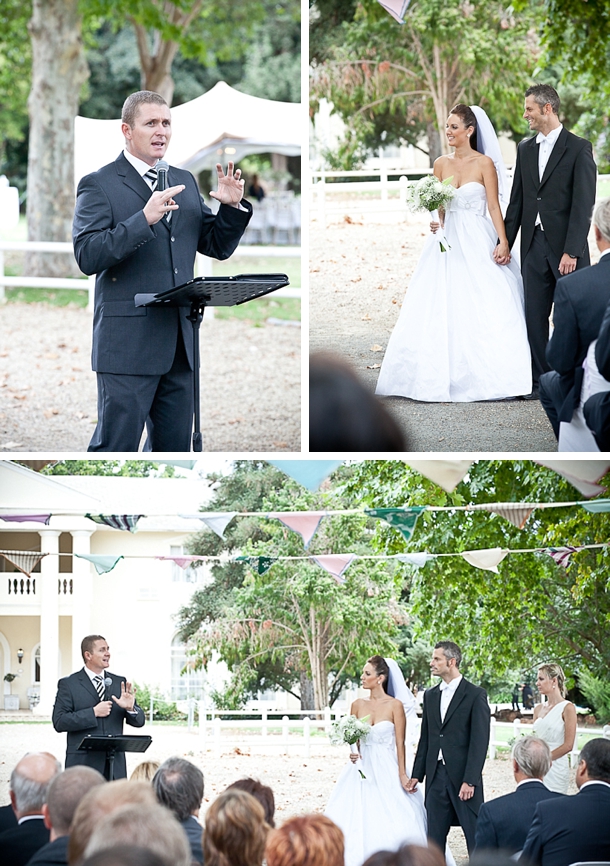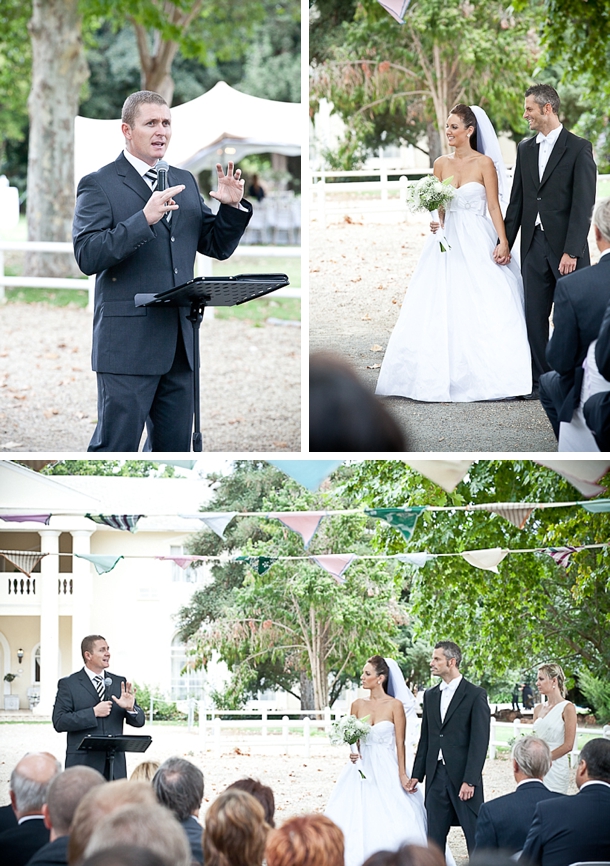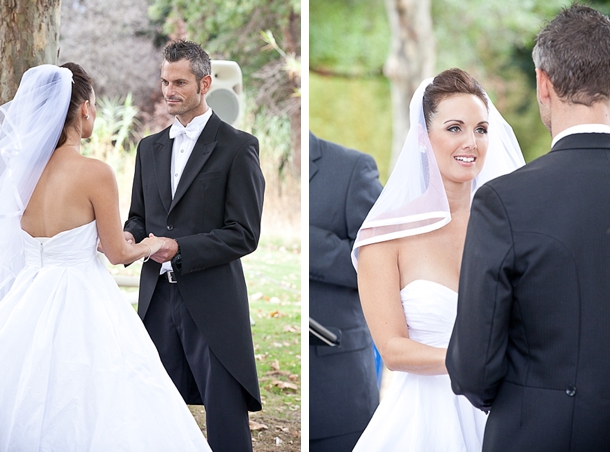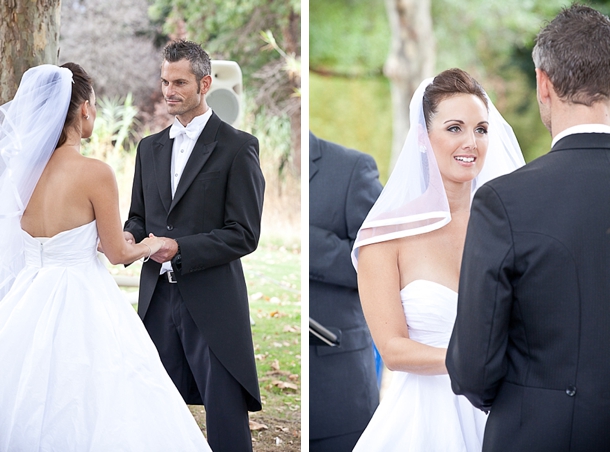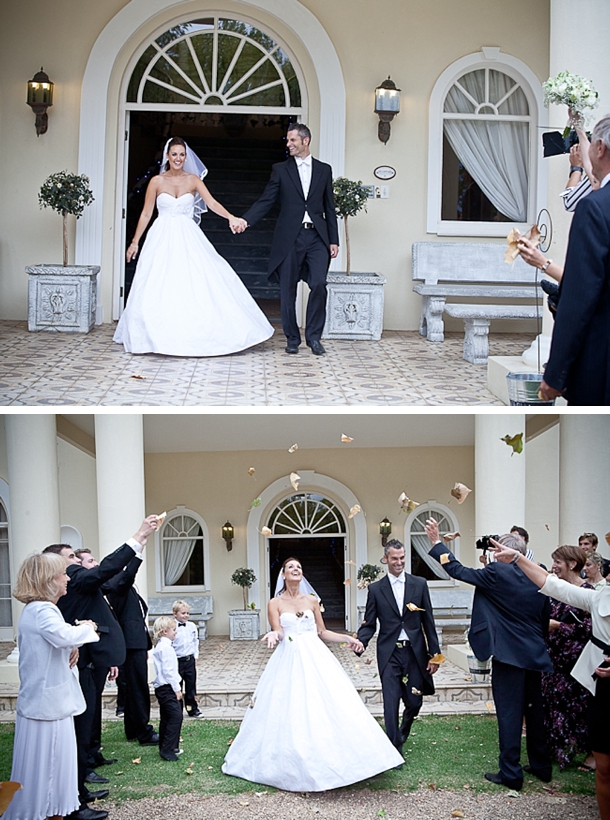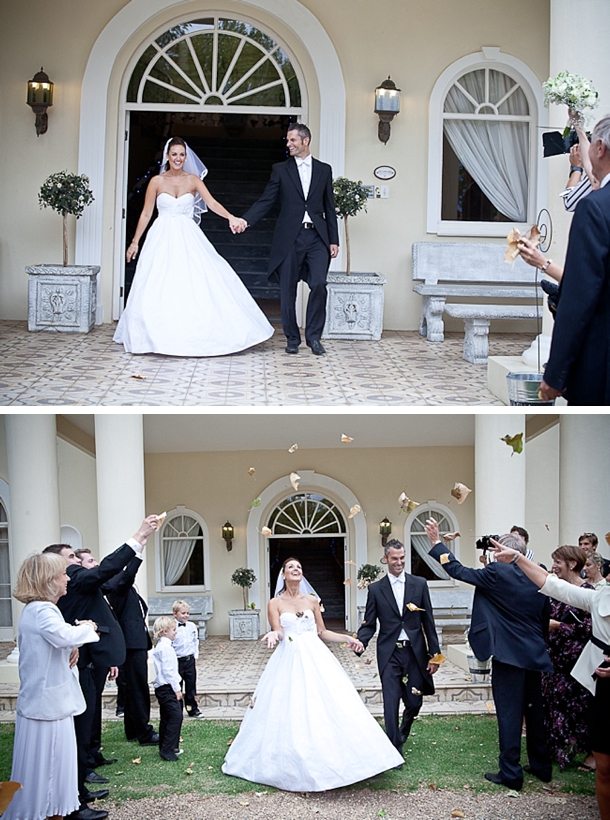 I wanted an elegant, romantic, clean look and feel but I didn't want it to be uptight and too formal. I love the rustic look that's so popular, but I didn't want to box the wedding into a specific theme, as sometimes it can come out looking gimmicky. I never really had a colour theme either, and I hate things being too matchy, matchy. I just chose the best colour for the items I loved and the 'theme' kind of developed from there. Everything was based around the venue so after six months of looking, you can imagine how relieved I was when Kathryn my photographer suggested Merwida Country Manor in Rawsonville…its grand long driveway lined with oak trees stole my heart. The owner was obsessed with Gone with the Wind and had designed the house around Tara!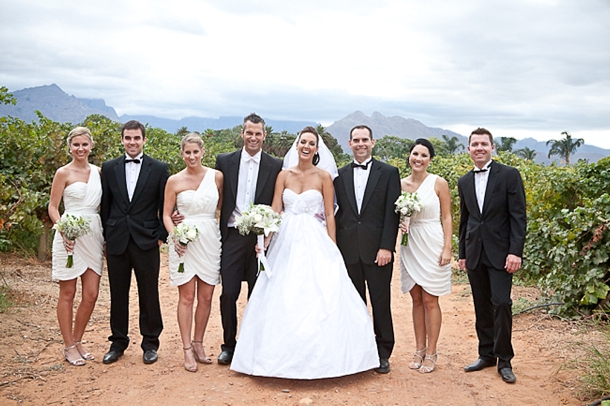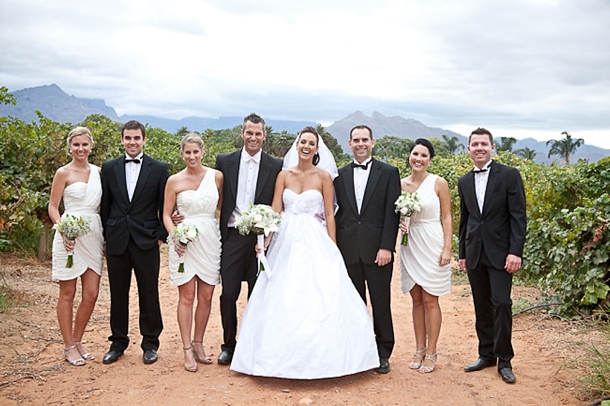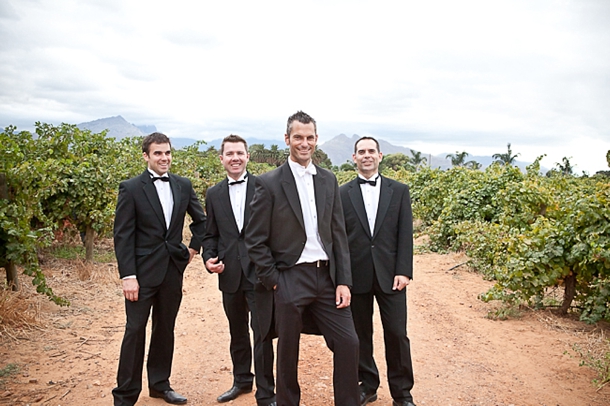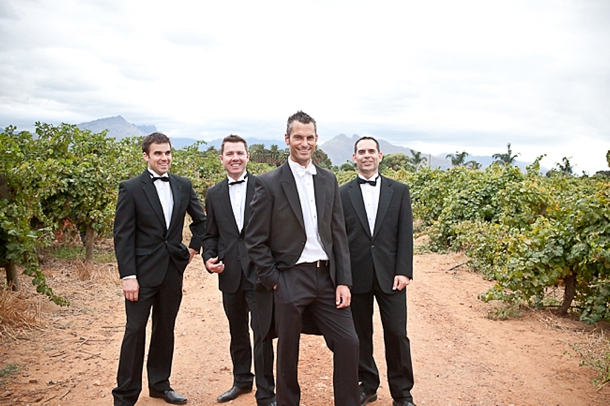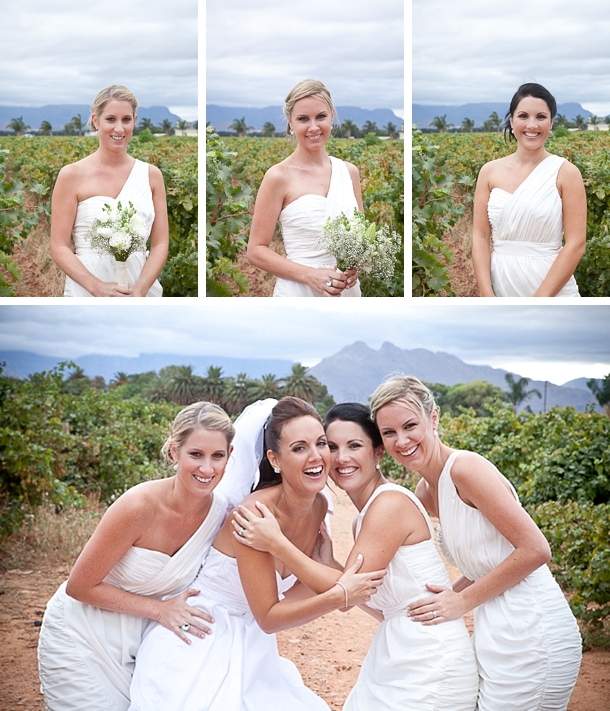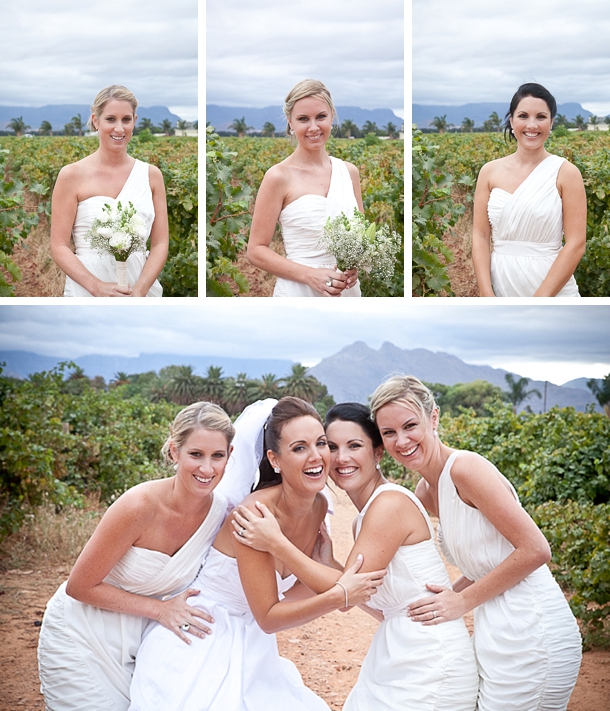 We really tried to do things differently in small ways that would make our day memorable for ourselves and our guests. We wanted them to participate and feel a part of the wedding, so at the ceremony we passed our wedding bands down each side of the aisle on a ribbon and asked the guests to bless them as they passed them along. We also really didn't want our guests to be bored while waiting for us to have our photos taken, so we organised carnival games. Each couple received carnival tickets which allowed them to play various games and win prizes. Everyone loved the games and said it was so much fun and a really nice ice-breaker when meeting some of the other guests.
Another thing we did was that instead of separating men and woman while the garter/bouquet was thrown we invited everyone onto the dance-floor together… Warren threw my bouquet and I threw the garter. I was fun and was a great way of getting everyone onto the dance-floor to get the party started.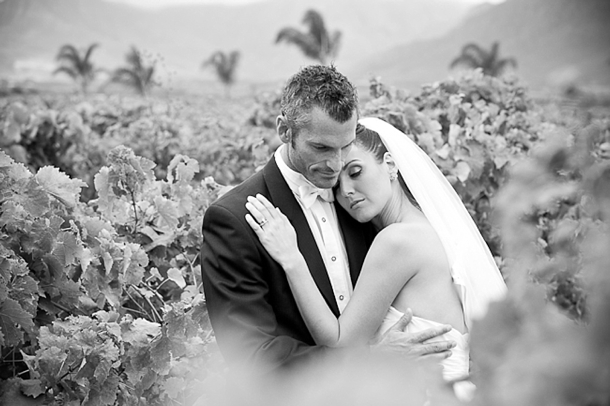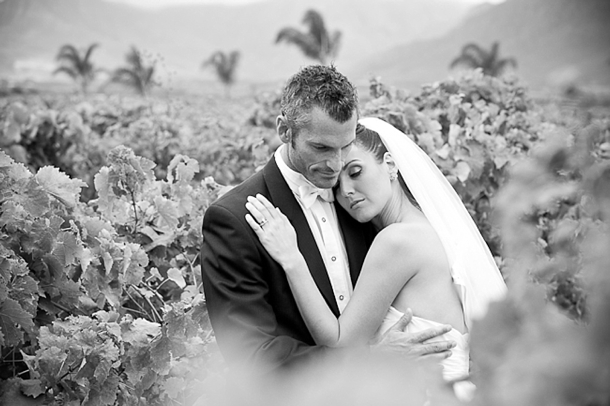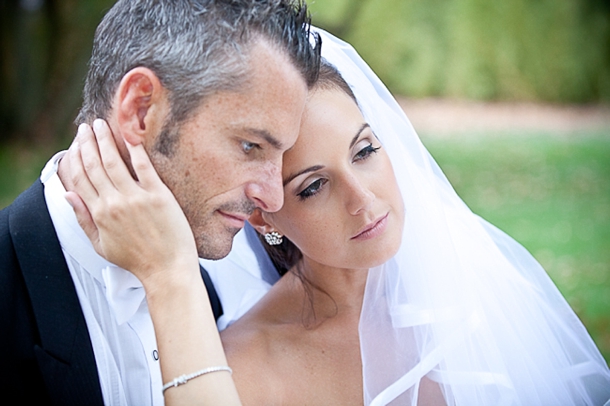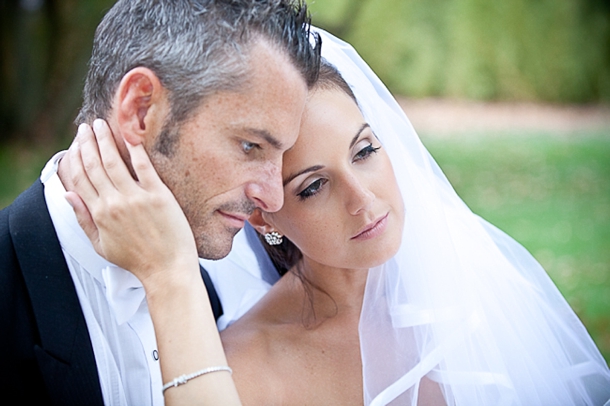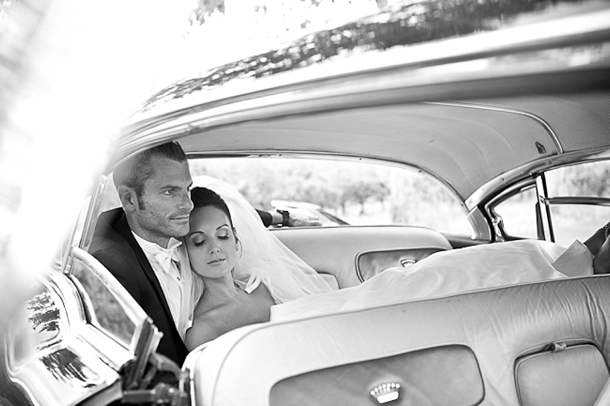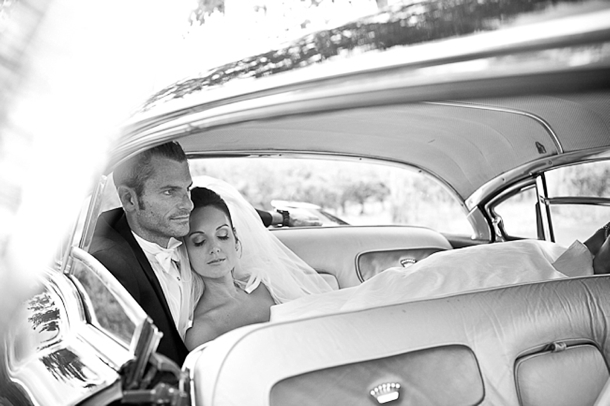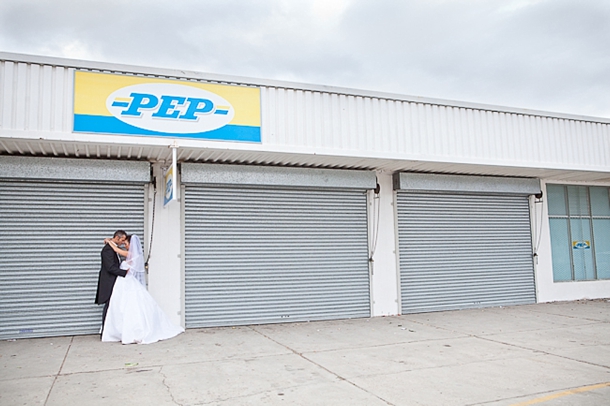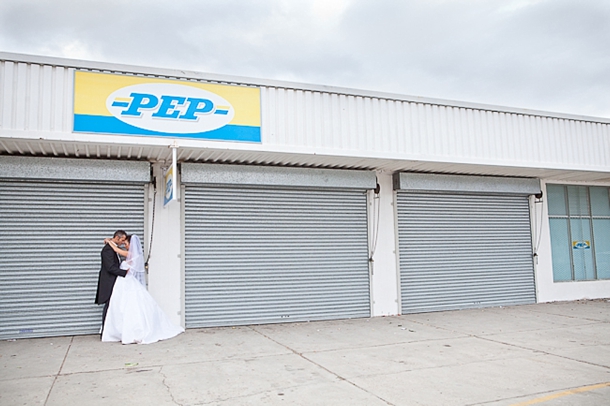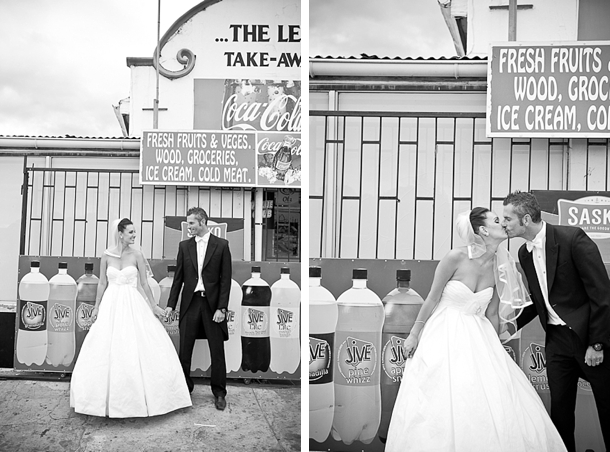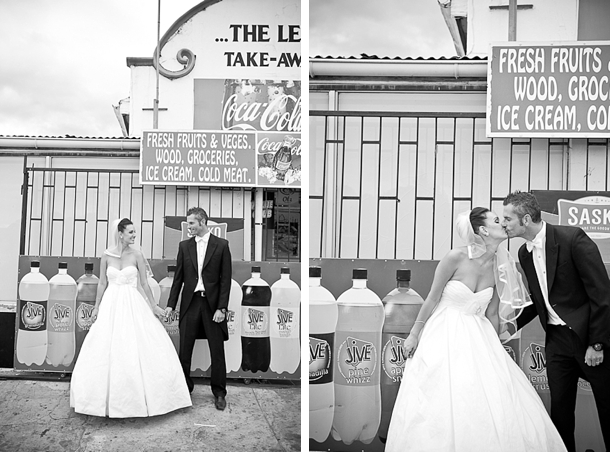 Some of my favourite moments from the day were getting ready and spending time with my mom and bridesmaids (there were lots of stresses, but it was a wonderfully special time), walking down the aisle with my dad and seeing Warren for the first time, and having Warren serenade me while playing the guitar (he doesn't sing so this was a massive surprise – especially since he was really good!).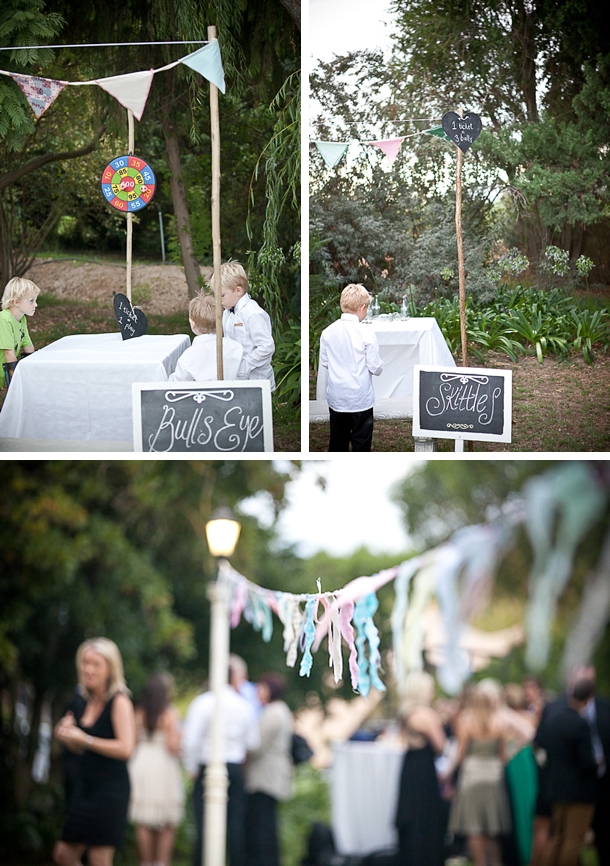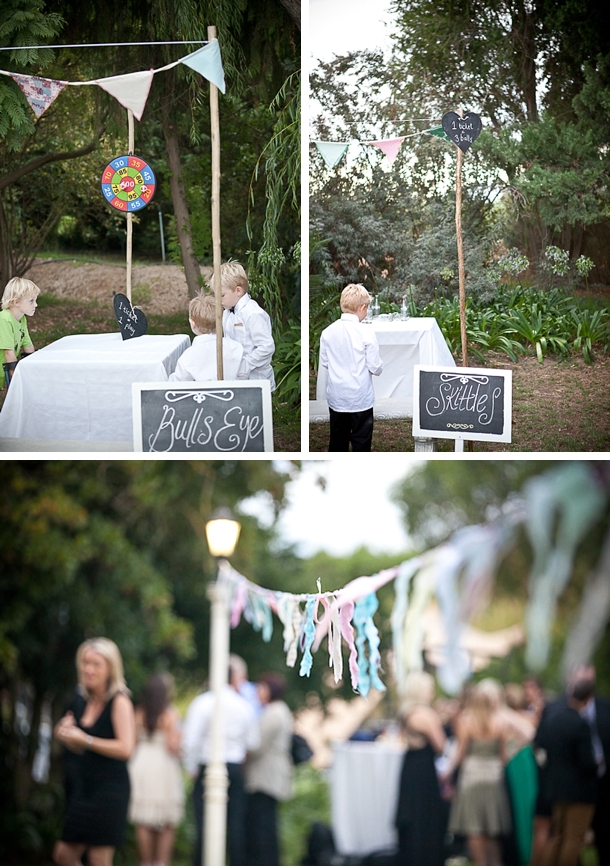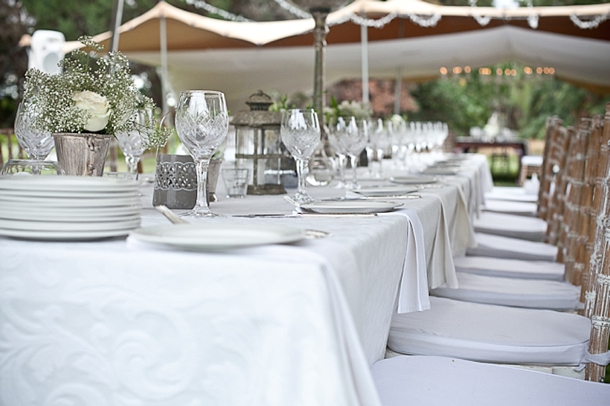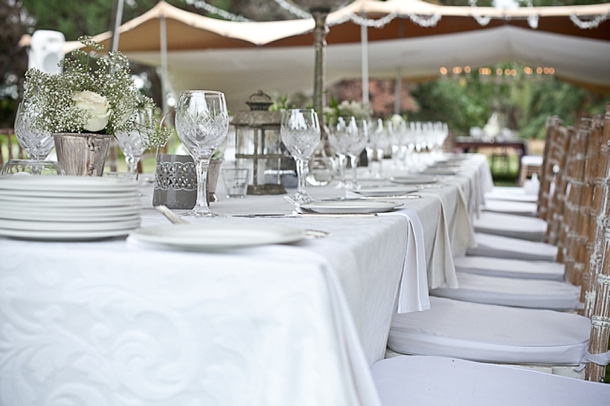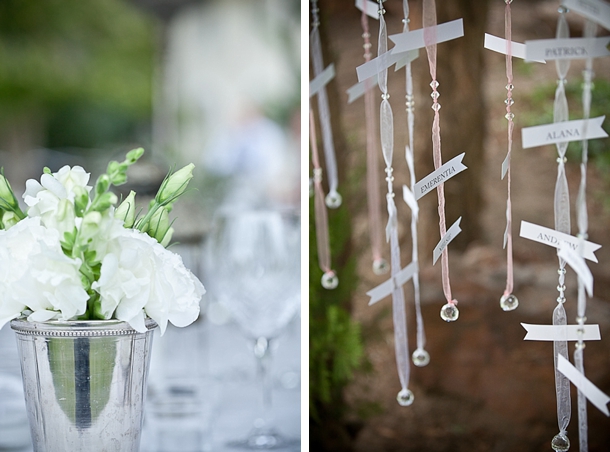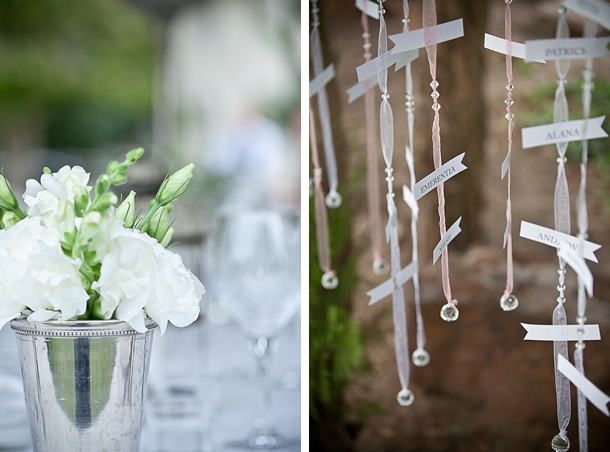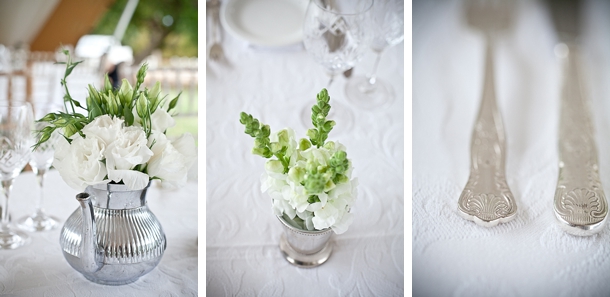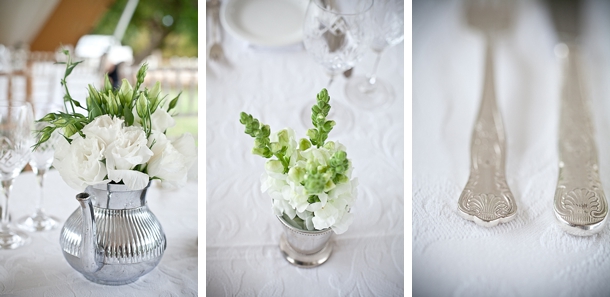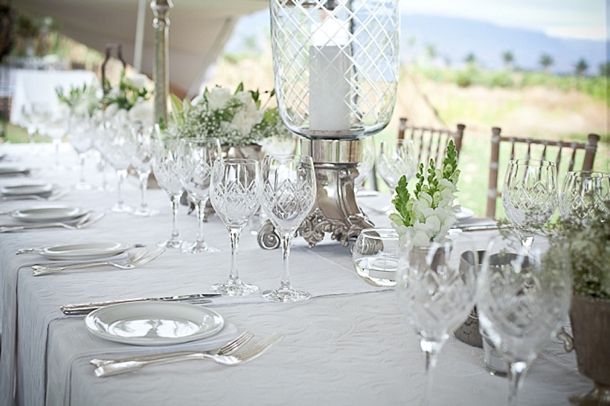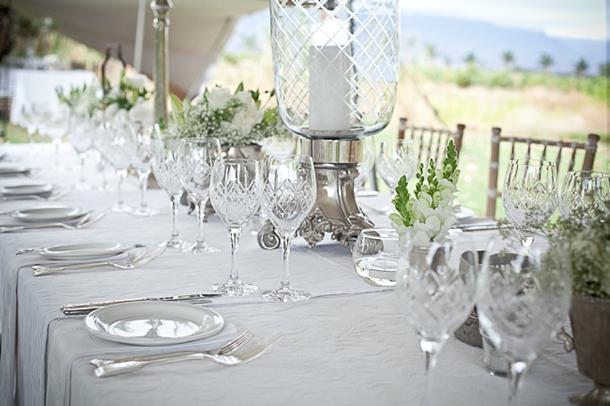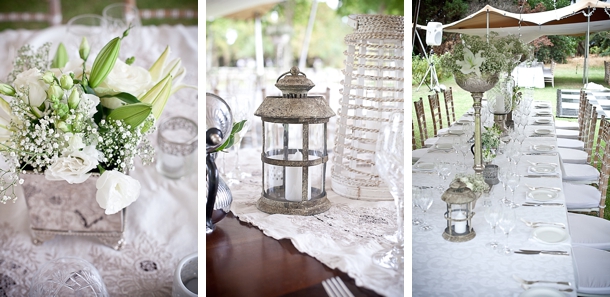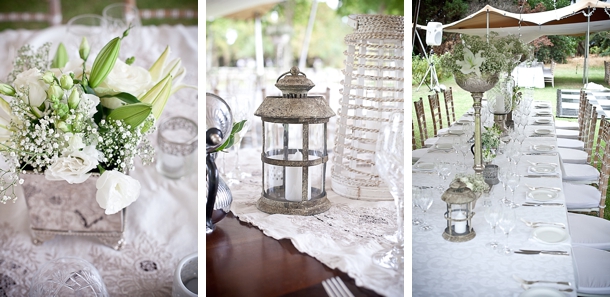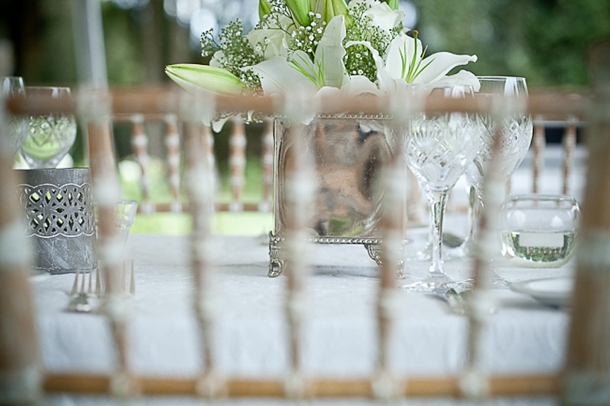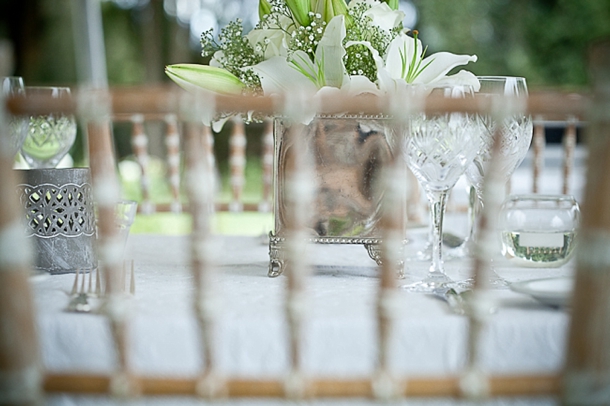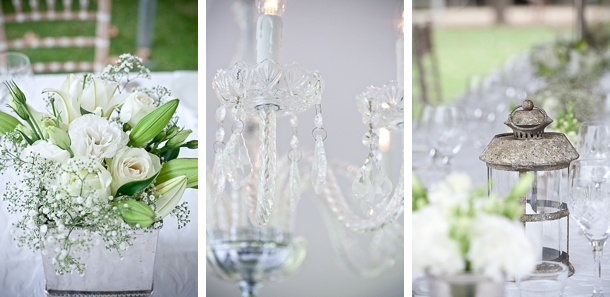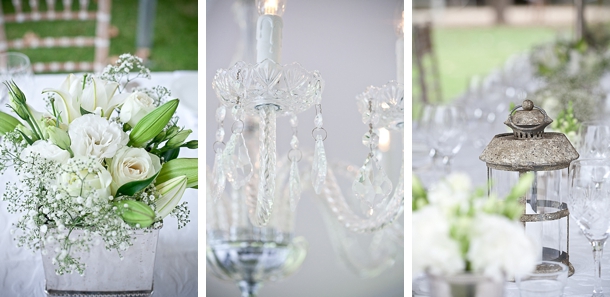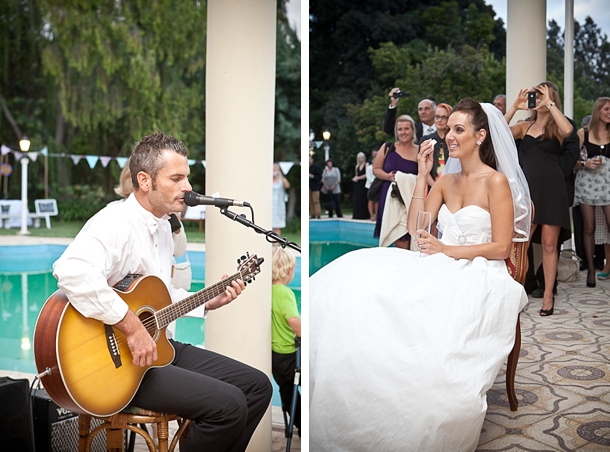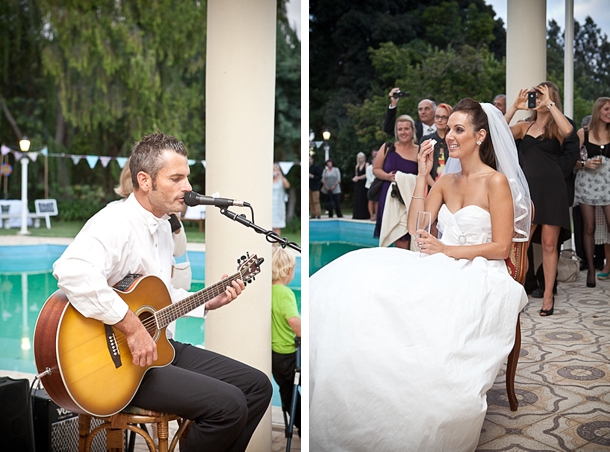 I would definitely recommend hiring a wedding planner, but make sure it's someone you trust. It can be such a stressful period and you need people around you that you can entrust with your vision and money. Things will go wrong, but in the end your guests look for a smiling bride and groom. If they see you are stressed they won't enjoy themselves, no matter how amazing the food or décor.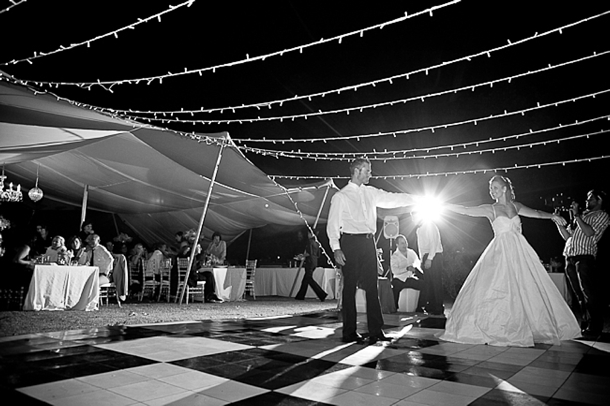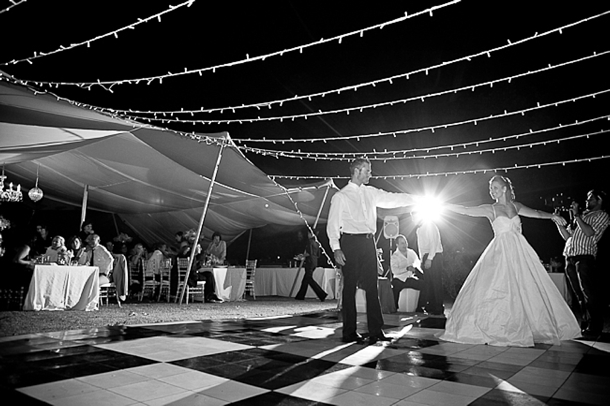 Thanks so much, Robyn and Warren! And a round of SBB applause for the lovely Kathryn – head over to her blog to check out more gorgeous pics!
SERVICE PROVIDERS
Venue & catering: Merwida Country Manor | Photography: Kathryn van Eck | Hair & makeup: The Bride & the Beautiful | Video: Johann Latsky