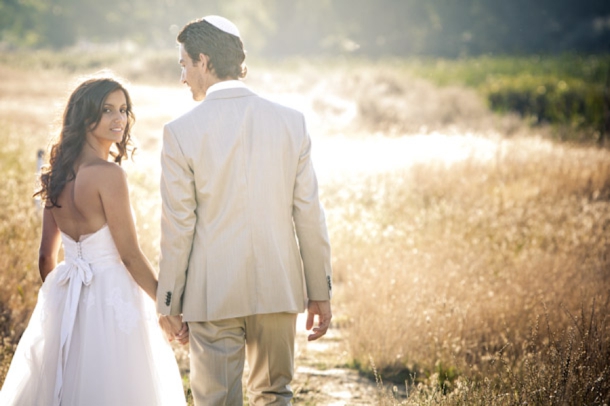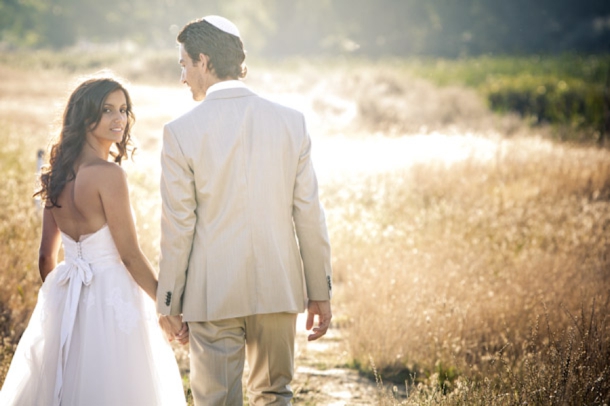 It's amazing how a good photographer can not only capture the details and action of a wedding, but give it a story, turn it into a cohesive whole. Take, for example, Gavin Casey – awesome Cape Town photographer and the man responsible for Talya and Paul's gorgeous pictures today. His images are always bathed in heavenly light, like the whole wedding took place at so-called golden hour, or in a blissful scene from a Hollywood movie. And today, Gavin's style is the perfect complement to the elegantly woodsy style of the wedding, which is both delicate and rustic, with textures like moss, timber, bark and bloom. And have I mentioned how much I love Jewish weddings? The reveal of the bride, the Chuppah ceremony (made even more special here because the groom made the Chuppah himself) and all that joyous dancing. It all wraps up into a celebration that's part earth-bound, part heaven-sent, totally lovely.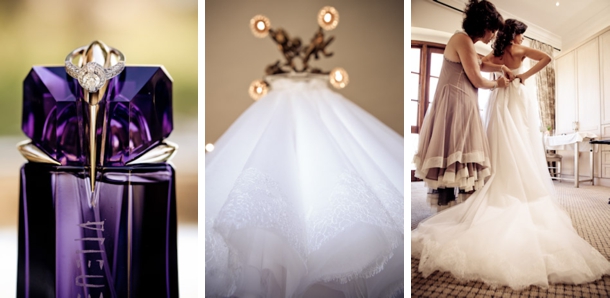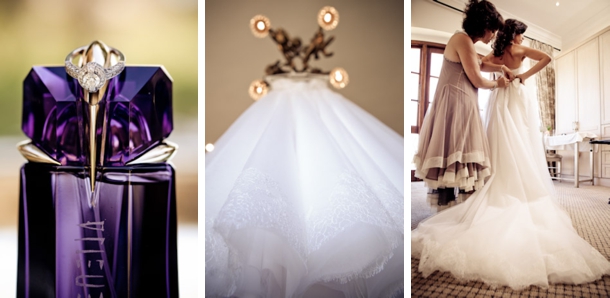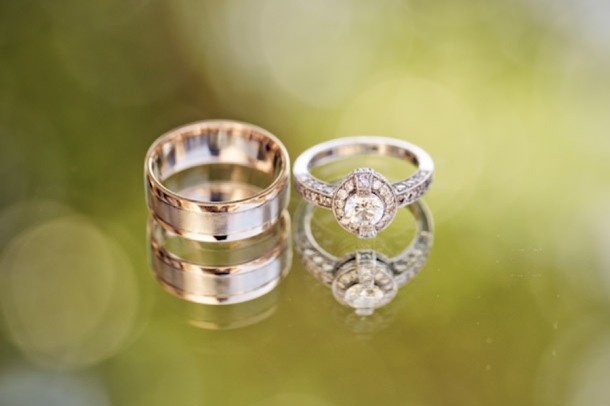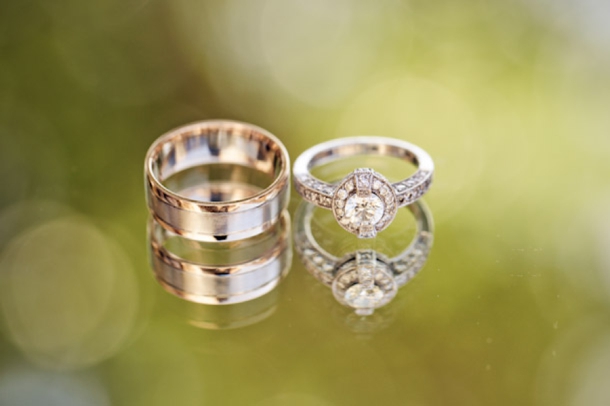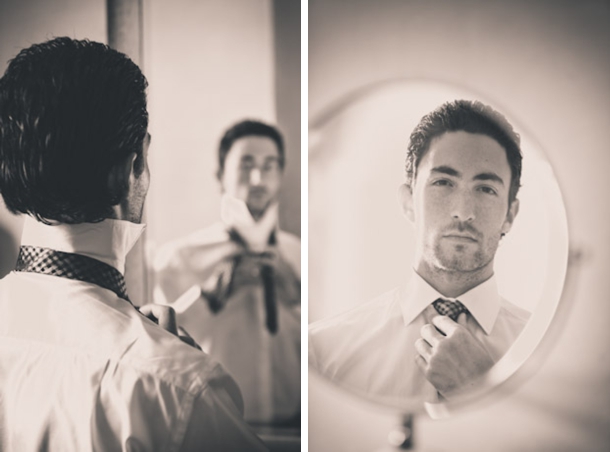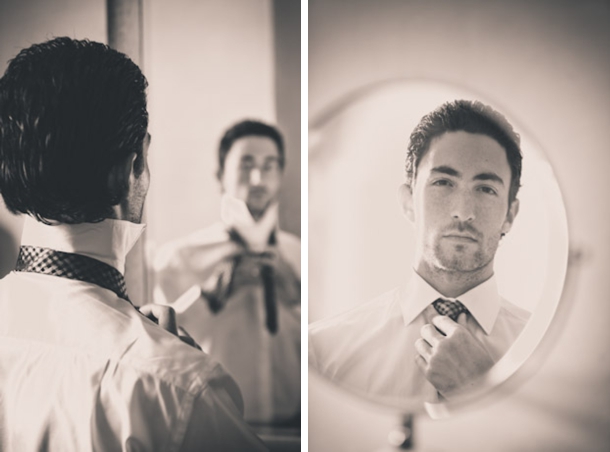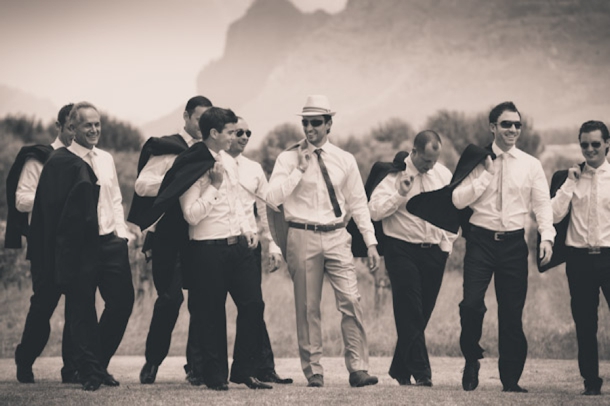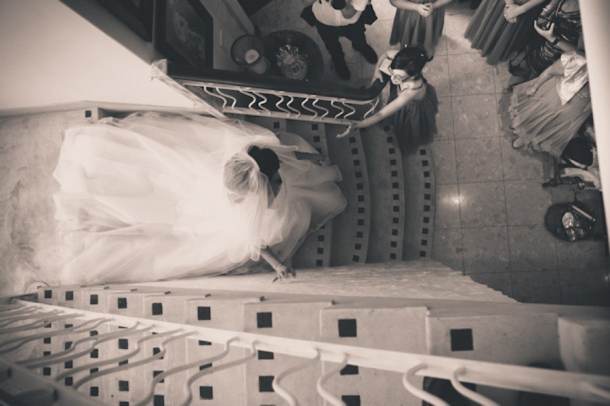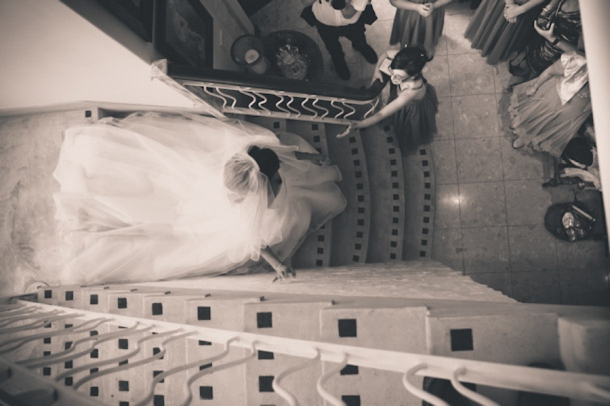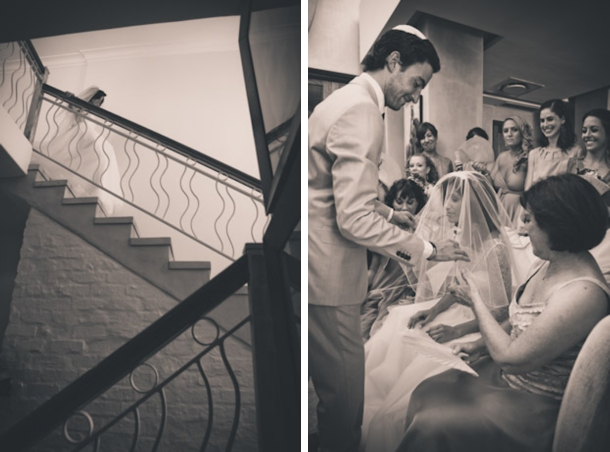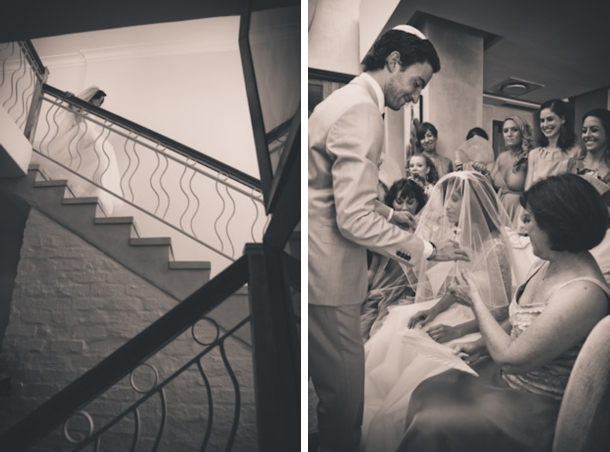 Talya gave us all the background:
We met for the first time when I was 16 and Paul was 18 years old. We were good friends for many years and went for regular lunches and even shared our food ;) We both studied at the University of Cape Town. Paul went to live in London after finishing his degree but we stayed in contact, which became less frequent. A few years passed and once I had completed my studies, I also went over to live in London. We reconnected and developed a deep bond of love. We remained living in London together for 18 months before returning home together to beautiful Cape Town, and our special family and friends.
Paul proposed during a day filled with lots of beautiful memories and a trip through our very special journey together. He designed a scrapbook and gave it to me in the morning without the pages inserted inside, just the front cover and a card so beautifully written explaining about the day's happenings and what to pack. He took me to places throughout the day, each with special and sentimental meaning, representing different elements of our relationship over our past eleven years. I was given page by page of the scrapbook, each at a different location, with each page wrapped up like a present. Some of the activities during the day included breakfast at a sentimental coffee shop, amazing treatments at a hotel spa, followed by lunch at the pool and a climb up Lions Head where Paul proposed at sunset before popping the champagne. The activities represented the past and present of our relationship, culminating in the majestic views from Lion's Head, showing elements of our future together in Cape Town.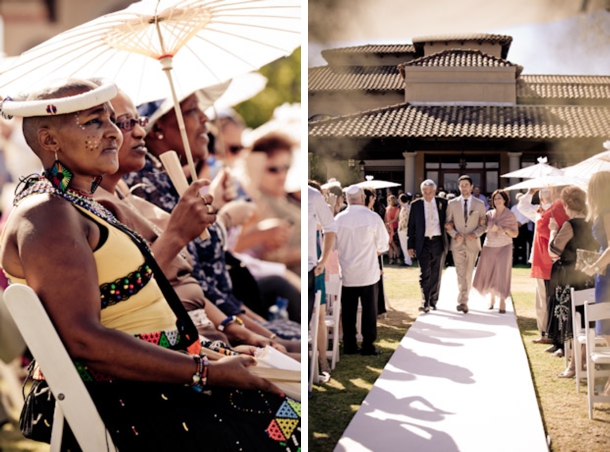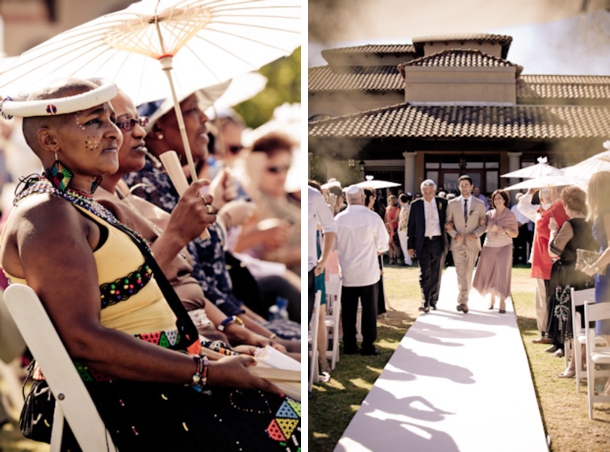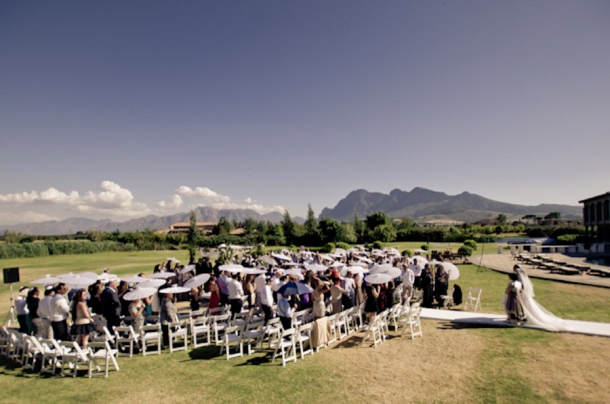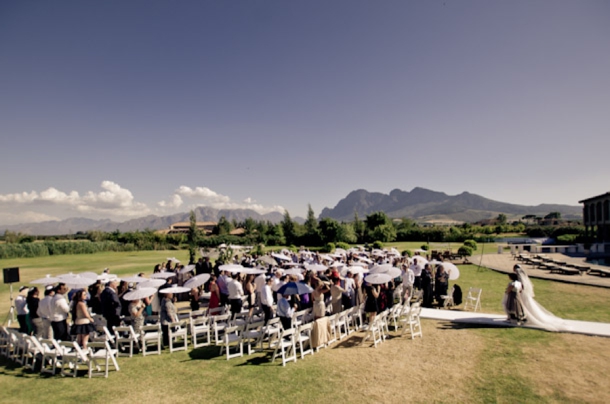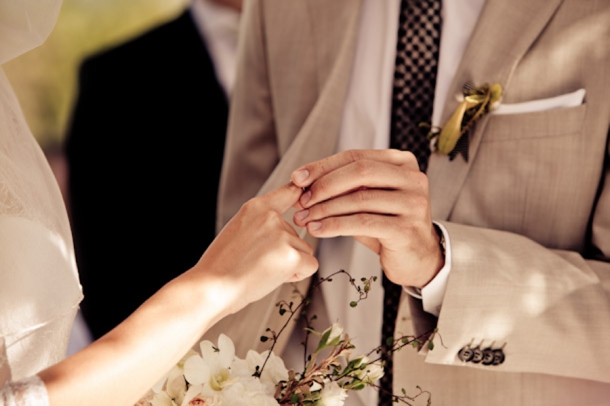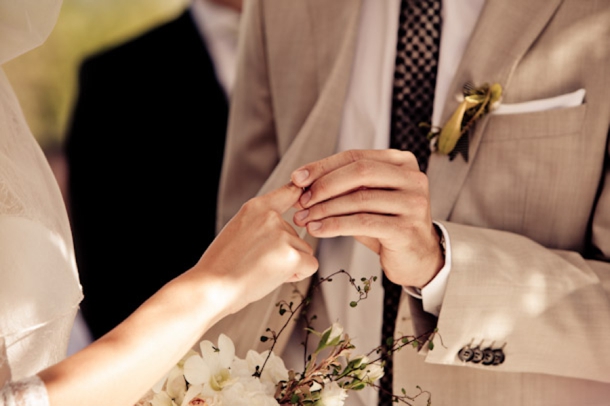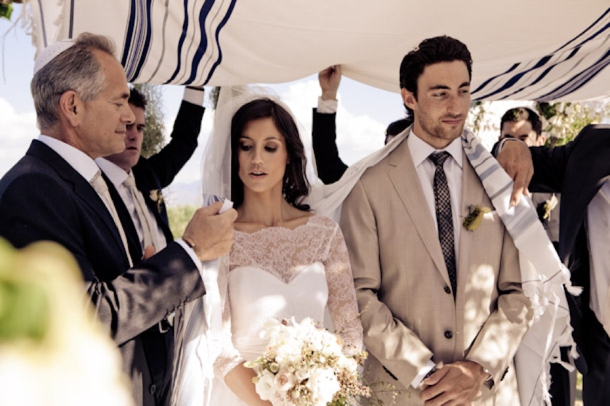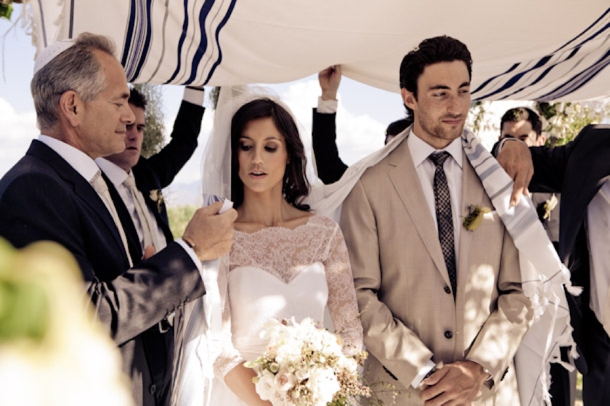 Our theme was a mix of avatar, forest, woods, moss, enchanted, mystical, ethereal, indigo, white, natural, earthy, bark, leaves, branches, hydrangeas, roses, lighting, trees, water, glowing, candles, garden, driftwood. We chose our venue, Sante Hotel and Spa in the Paarl-Franschhoek Valley, as we wanted a venue outside Cape Town where most of our family and friends could stay over after the wedding. We made a full weekend of the wedding, arriving on Saturday, the wedding was on the Sunday and we had breakfast with everyone who stayed over on the Monday morning. The venue had a very earthy, natural feel to it with the most exquisite spectrum views. It came together perfectly; the day was beyond our dreams.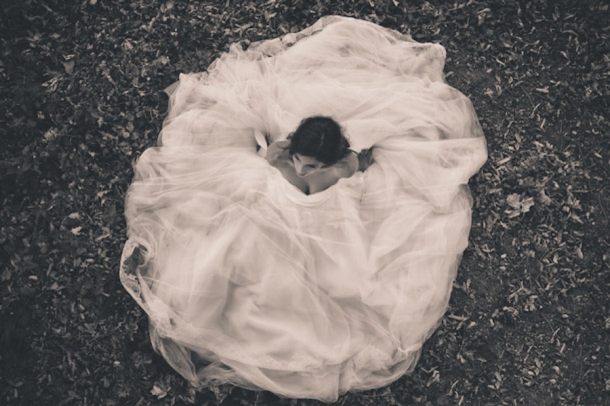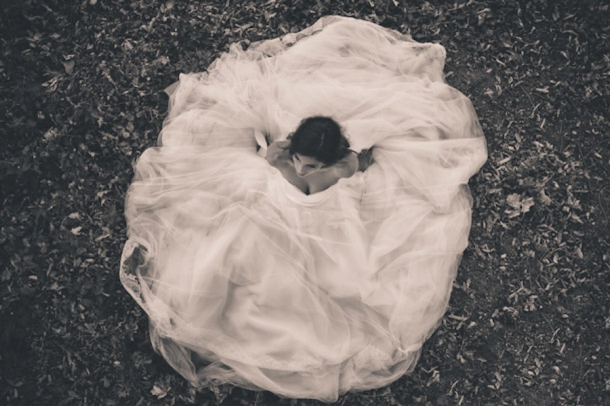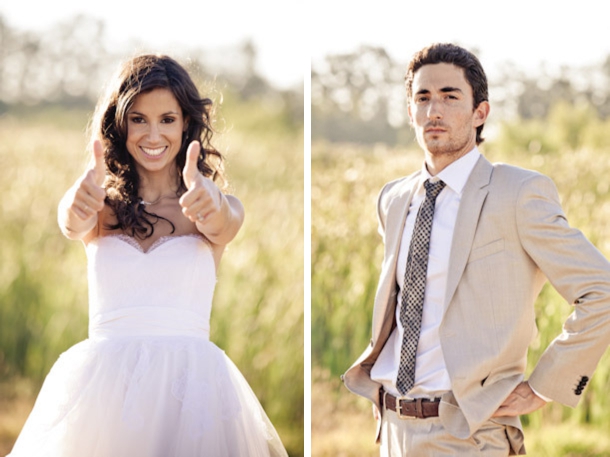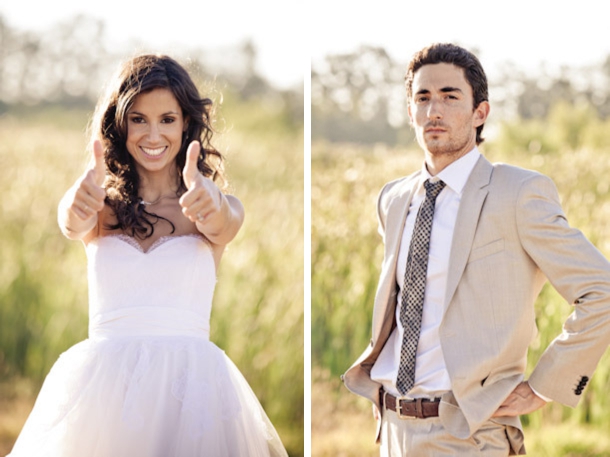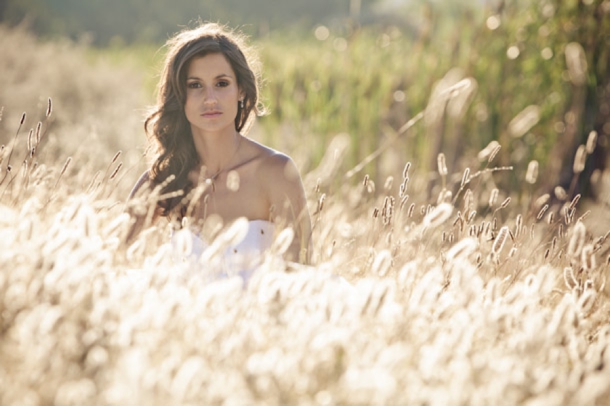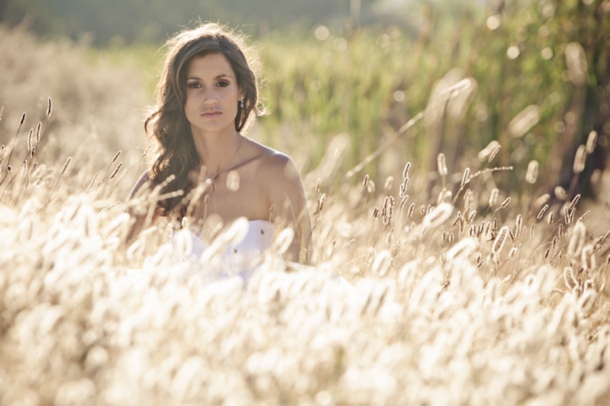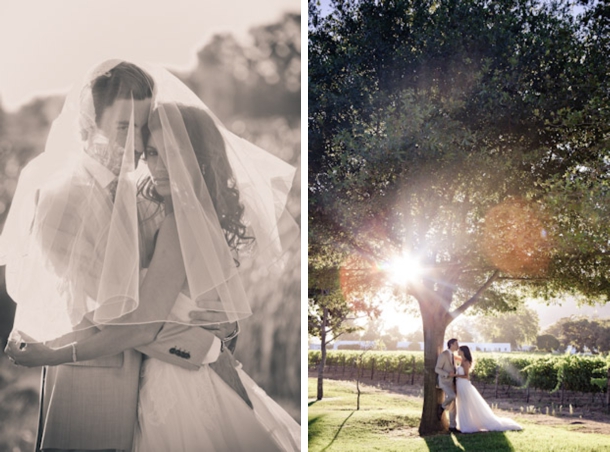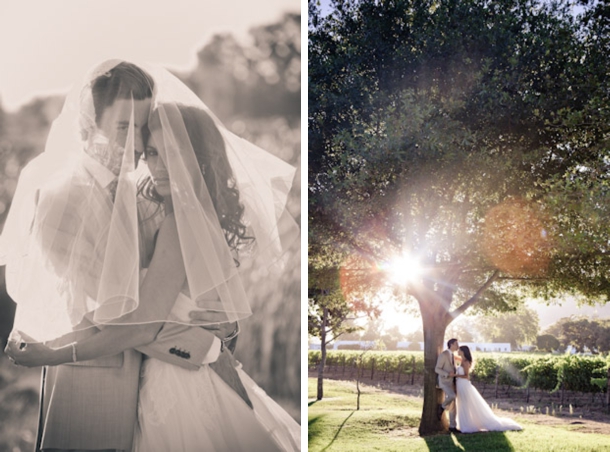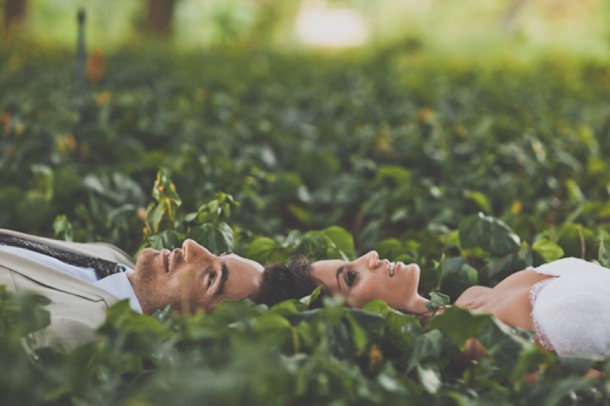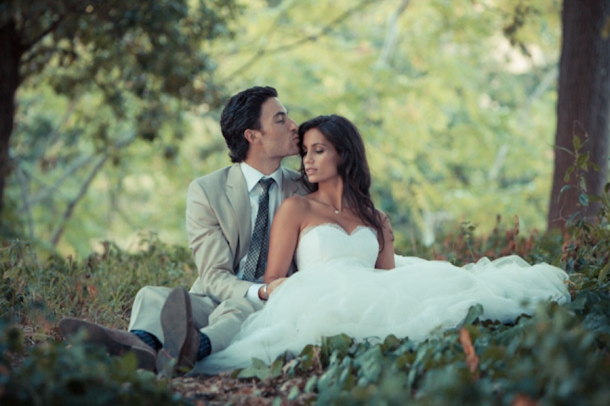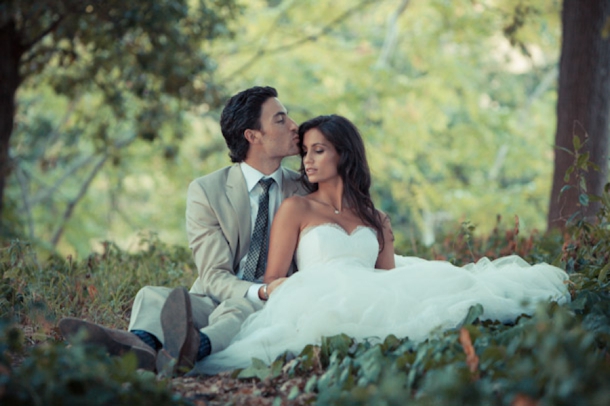 The energy of the wedding was very relaxed and warm, earthy and natural. Paul had made our Chuppah and a few other wonderful things, like the table that had the guests' names and table numbers. We applied for a permit and went directly to the forest to collect the wood that was used for these items. We put together all the pieces of our invitations as well as our picture frame thank yous, with help from family and friends.
On the day, we loved the stillness, calmness and warmth of the weather. All our family and friends were there, and we were both so relaxed and present.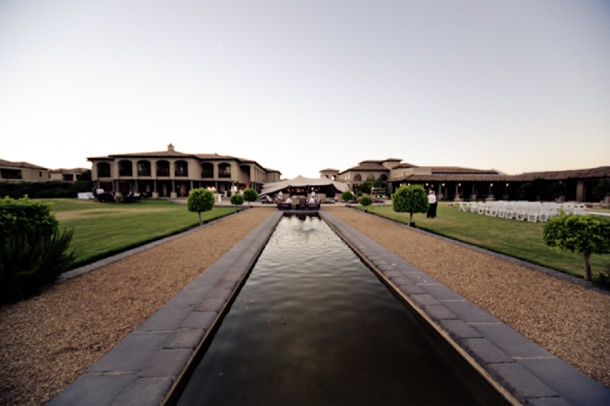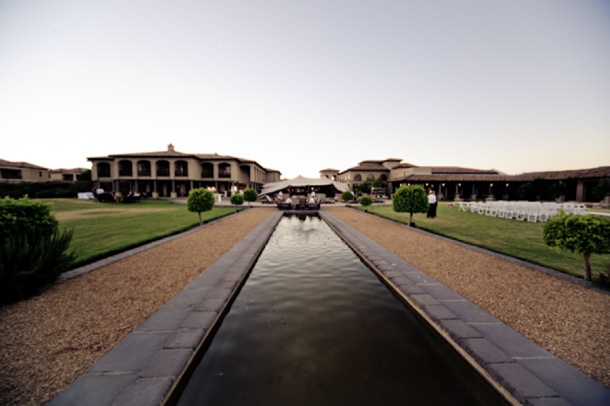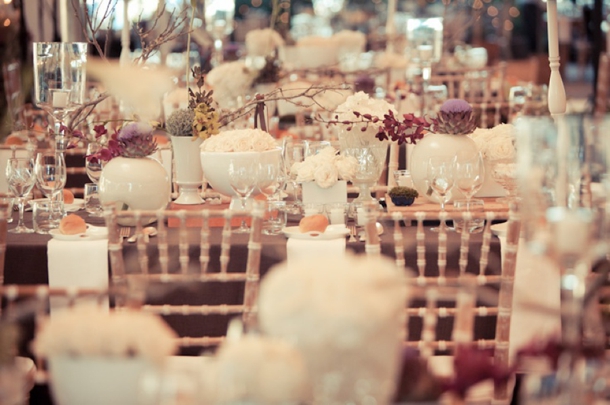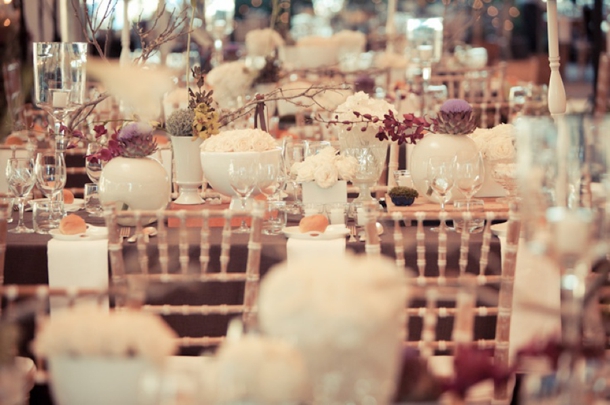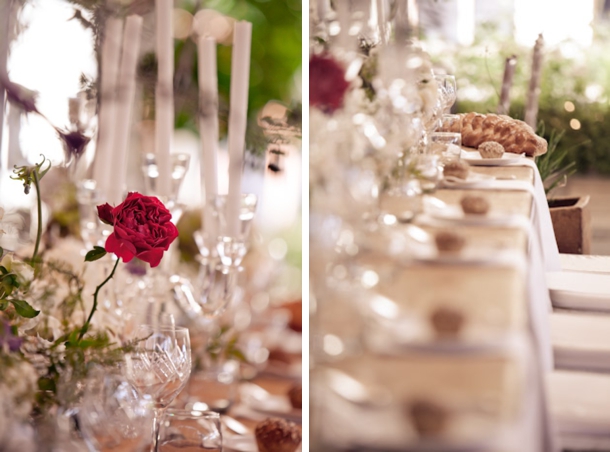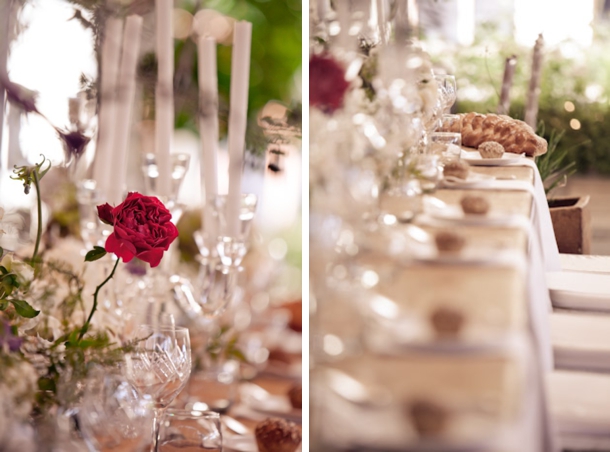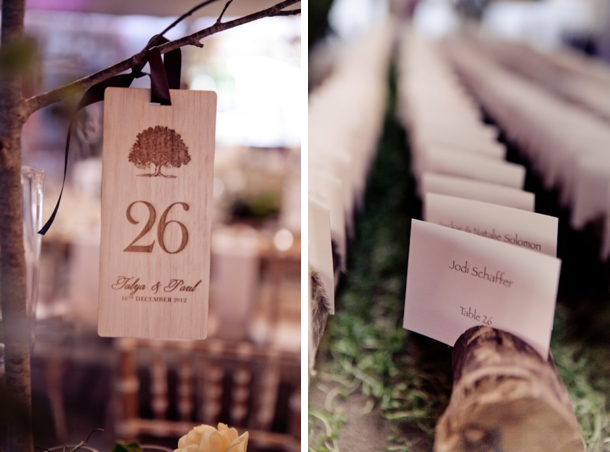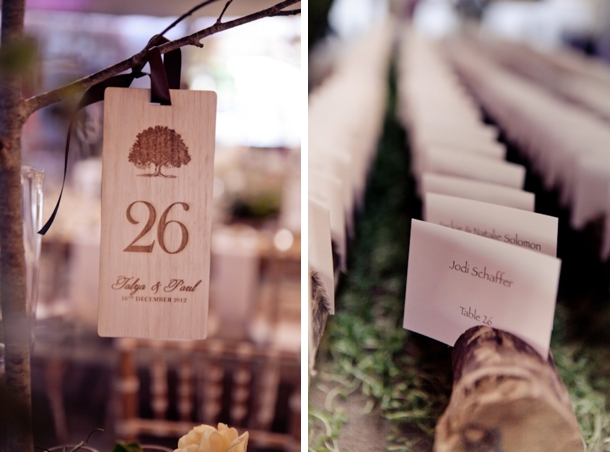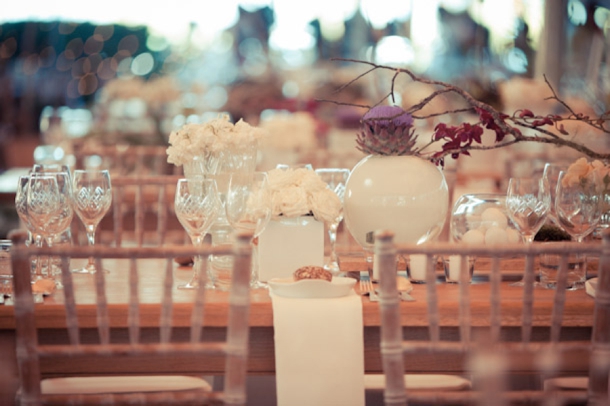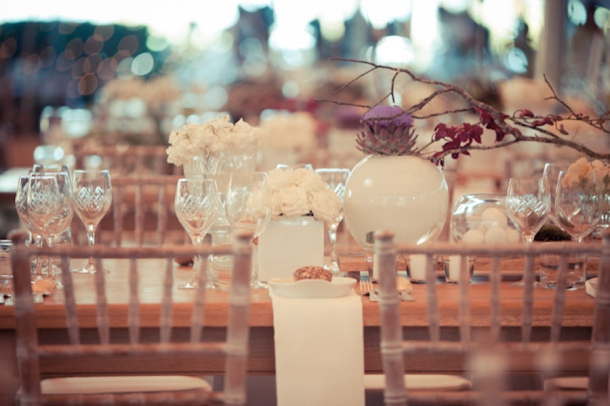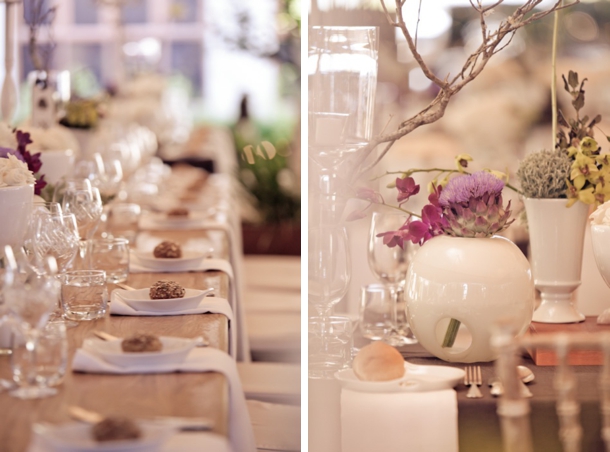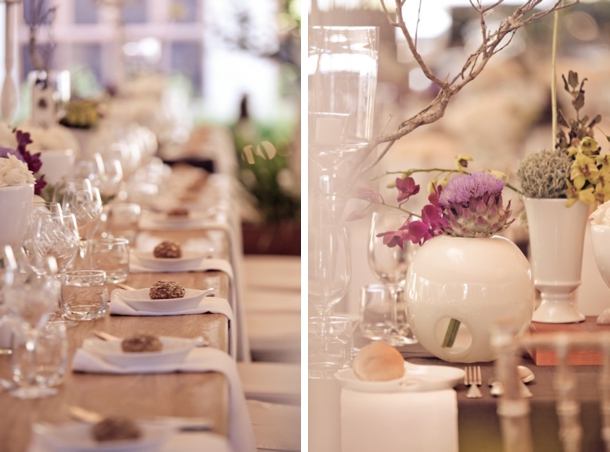 My advice for future brides:
Stay as calm as possible. Keep the wedding in perspective; the greater purpose is that you are getting married to your other half.
Be present on the wedding day and embrace every moment.
Surrender to the day – it will all come together perfectly.
Our wedding planner helped drastically in giving professional advice and organising the day exceptionally well.
Have a clear idea of what kind of wedding you want and try to keep to a realistic budget as costs can escalate very quickly.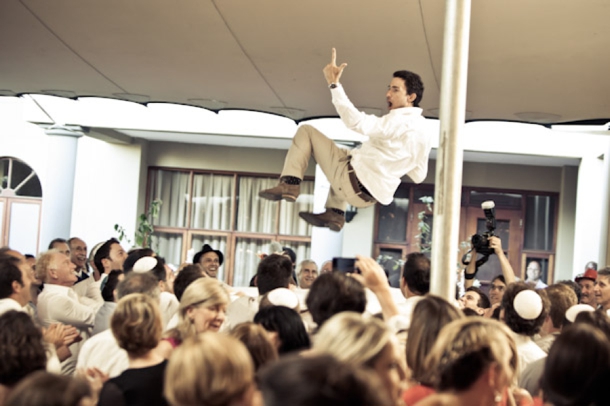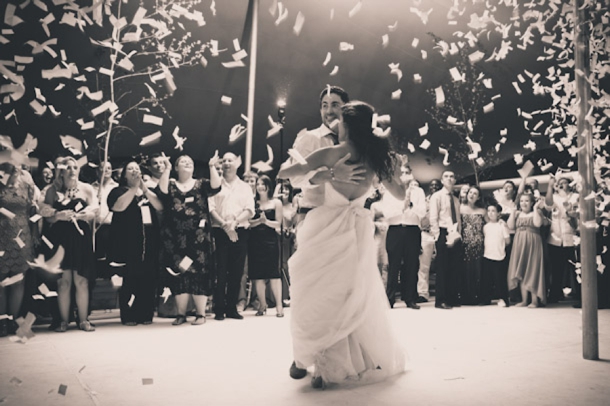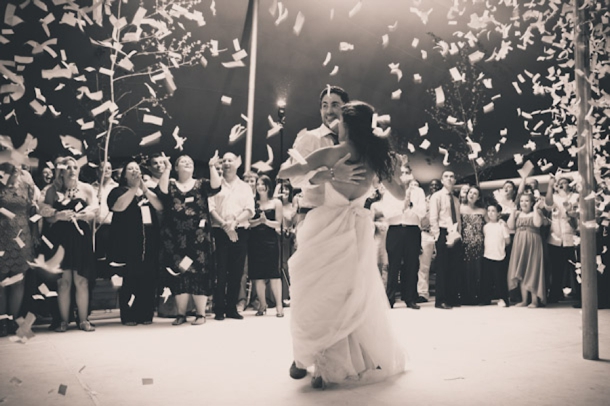 Thanks so much, Talya and Paul, and to Gavin of course, for sharing this super wedding with SouthBound Bride. Make a move to Gavin's blog when you're done to see more.
SERVICE PROVIDERS
Venue: Sante Hotel and Spa | Catering: Merle Rubin | Photography: Gavin Casey | Co-ordination: Anne Mann Celebrates | Flowers & decor: Okasie | Stationery: Blueprint | Bride's dress: Elbeth Gillis | Hair: Wayne Gates | Makeup: Algria Ferreira | Hiring: Something Different | DJ: DJ Ricky | Entertainment: The Rivertones