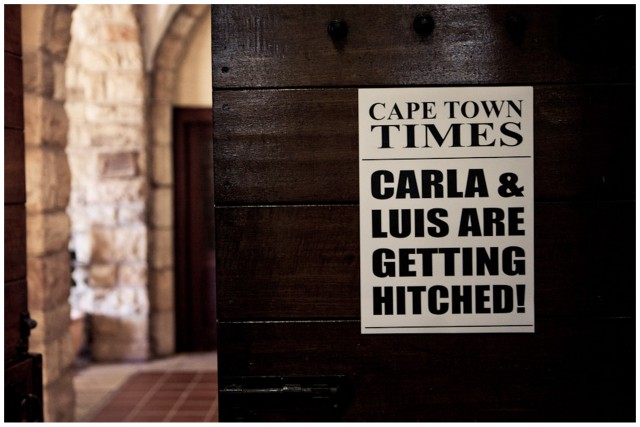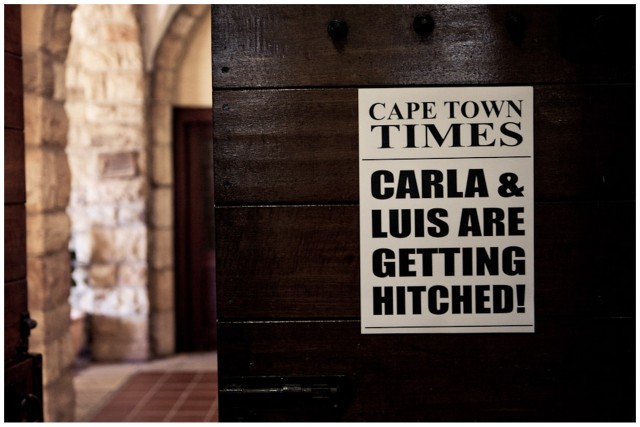 Hello lovelies, how is your week going? Mine has been INSANE, but good at the same time. And today's my last full day in SA – this hour tomorrow I'll be on my return flight. Weird. It seems like only yesterday that I was on my way here. I hate the way time flies, but my mom claims that it just speeds up the older you get. Boo. Anyway, living in one place and having your heart in another is something today's couple knows only too well, since after they got together, Carla decided to fulfil her dream of teaching in Dubai. She told me how supportive Luis was, and how they travelled back and forth to see one another. I just love hearing stories like this – couples who, even though it can be a challenge – help one another to achieve their dreams. It reminds me of a line I really like in Fairytale of New York (an unlikely inspiration, I know) where she accuses him of taking her dreams from her. "I kept them with me, babe" he replies, "I put them with my own"… And to me, that's what it's all about. Putting your partner's dreams on the same mental list that you have, and giving them equal weight, so that they become a journey you take together. For Carla and Luis, that journey culminated in a beautiful wedding at the Lord Charles Hotel. And here it is! I'm thrilled to welcome photographer Gavin Casey to the blog with these pics – his images are always so arresting and beautiful! And keep an eye out at the end for some very wise words from Carla, some of the best a bride has dished out, in my opinion!
From the lovely Carla:
Luis and I both live in Cape Town but met on holiday in Madeira, Portugal (where both our families come from). My cousin introduced us, but I didn't give Luis a second look, as I thought he was my cousin's age. Luis was shy, and so he didn't speak to me during the day, but I always caught him looking my way. At night after a drink he was more relaxed, and we would spend hours talking in a hammock. I left after three weeks, and Luis continued to call me. Once he came back from holiday we started seeing each other.
He proposed after taking me out to dinner at Pigalle. I suspected he would, and was surprised when we returned to my house and still nothing had happened! I thought, oh well, obviously not tonight. As I was walking to the front gate, Luis called me and I turned around to see him on one knee, asking me to marry him (with the sound of the drain in the background!). I didn't expect that at all, and yet it was so perfect.
I planned most of our wedding from overseas (at the time, I was fulfilling my dream of teaching in Dubai). I am a lover of all things vintage – I enjoy old music, cars, etc. I am an old soul, and so without any thought, I knew I wanted a classic wedding with vintage touches. We shared our wedding day with 166 guests from near and far, and so the venue had to comfortably cater for them, the food had to be good, and the overall feel of the venue had to match my vintage theme. We chose the Lord Charles Hotel in Somerset West.
I also chose a blush colour and told the florist the colour was more important to me than the kinds of flowers they used. My grandmother and mother-in-law made little crochet bags for the ladies' gifts, as well as crochet flowers for the pageboys to wear. I had heart chalkboards made for my seating plan and had colouring books and toy cars to keep the pageboys busy. My invitations had real lace on them and so I wanted my cake to have a similar theme.
My dad passed away ten years ago, and so my oldest brother walked me down the aisle. I had my dad's picture in a heart locket and attached it to my bouquet so that he was walking me down the aisle as well. Seeing Luis' eyes water up as I walked down the aisle was one of the best moments of the day, as was hearing his speech later on – it was just so honest and made people laugh and cry! – and, of course, leaving the wedding with the best looking guy! ;)
It sounds like such a clichė, but the internet is such a helpful resource to have. I don't know what brides did before. I spent hours on different blogs, both local and international. I made lists and had folders of pictures I liked – everything from music to cakes. I asked Luis for his opinion many times and wanted him to share in the planning. I think it is important to choose good photographers and videographers, it poured with rain the day before our wedding and I didn't stress out, as I knew I would still get beautiful pictures. After your vows have been spoken and the cake is eaten, your pictures are all you have left to remember your day. They are something I cannot wait to show our children one day.
I think it is unrealistic to think that your wedding will run perfectly. Life happens, and as long as you are still marrying the man that you love, nothing else matters.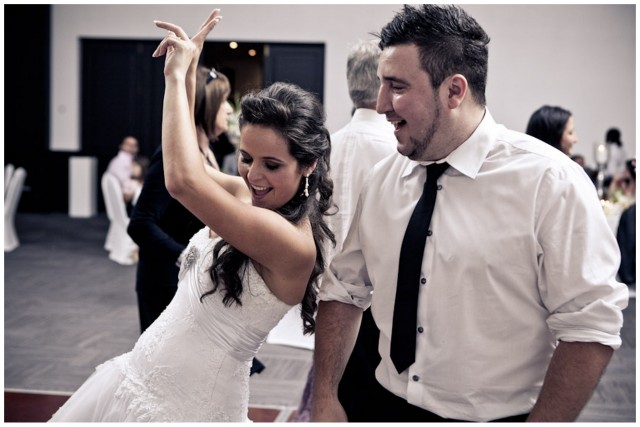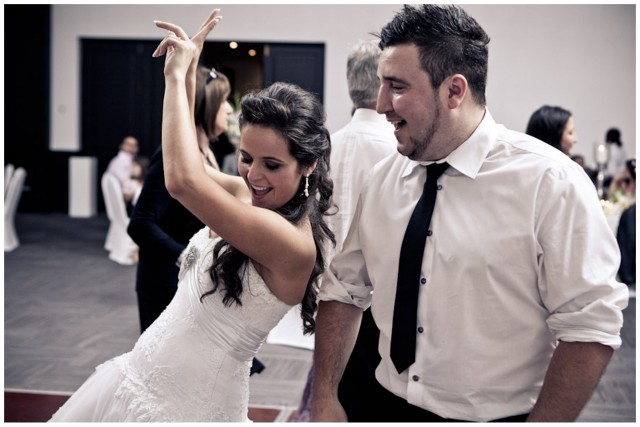 Thanks for sharing your wedding with us, Carla and Luis! And many thanks to the fab Gavin Casey – you can also catch this wedding on his blog.
SERVICE PROVIDERS
Venue & catering: Lord Charles Hotel | Photography: Gavin Casey | Flowers & decor: Leipzig | Cake: Cakes by Wade | Stationery: Sandprint Design | Bride's dress: Natalia Trisolino | Bridesmaids' dresses: Donovan | Bride's makeup: Helga Strydom | Bridemaids' makeup: Marli Basson | DJ: Gary Taylor | Video: Olive Juice Productions | Chalkboards: Chalkboard Solutions
SBB ♥ Leipzig Wedding and Function, a featured member of our Directory