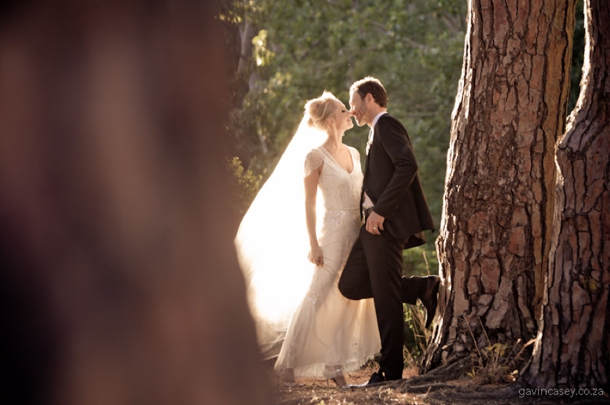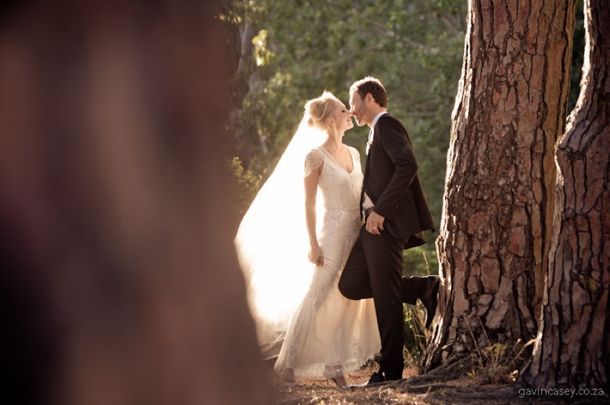 Good morning, lovelies! Time for some gorgeous wedding inspiration. First and foremost, I have to mention Bonnie's dress because OMG SERIOUSLY. I mean, it's Jenny Packham, so this should be no surprise, but Bonnie wears that dress like she was born to do it. It is SPLENDID. And moving beyond that for a second, I am loving the understatedly colourful decor (navy and red, je t'aime), the stationery, the beautiful navy bridesmaids' dresses, the groom's boutonniere (both bride and groom are avid cyclists), Lindt chocolate and hangover kit favours, the stunning Roundhouse setting, the getaway car… I could go on and on. But all of this prettiness is made even prettier through the photographic stylings of Gavin Casey. We knew he was talented, but this wedding really blows me away – I love every single shot. So it's pretty much the perfect wedding to start your morning. Enjoy. But come back later, because we have even more in store!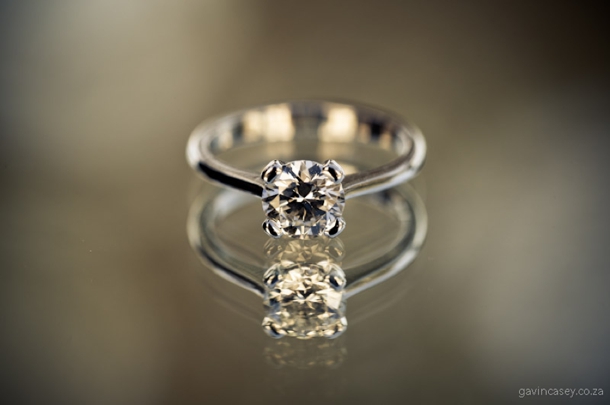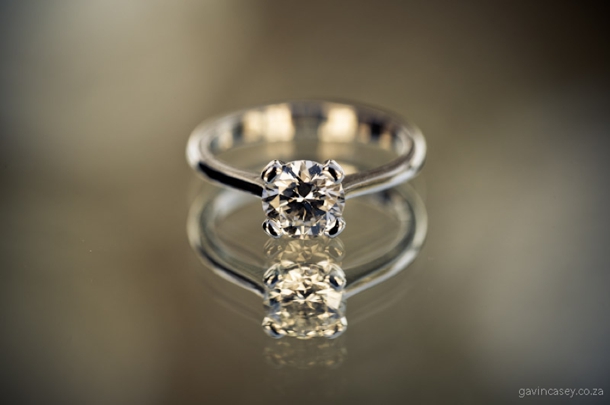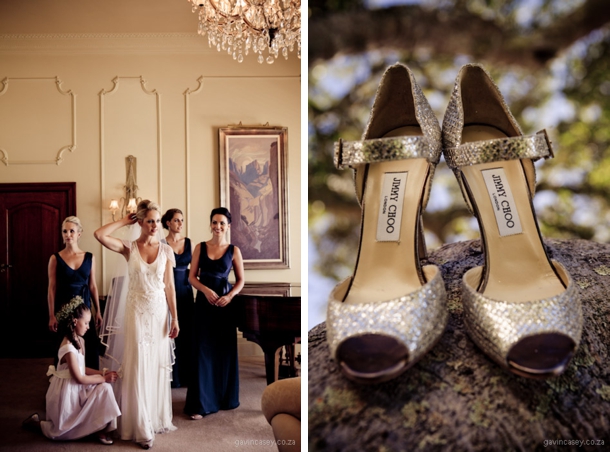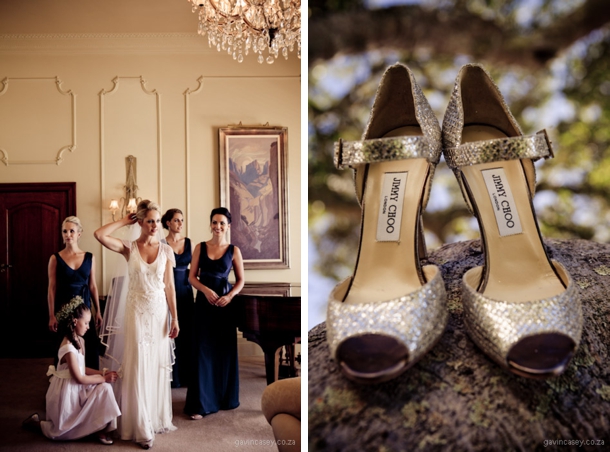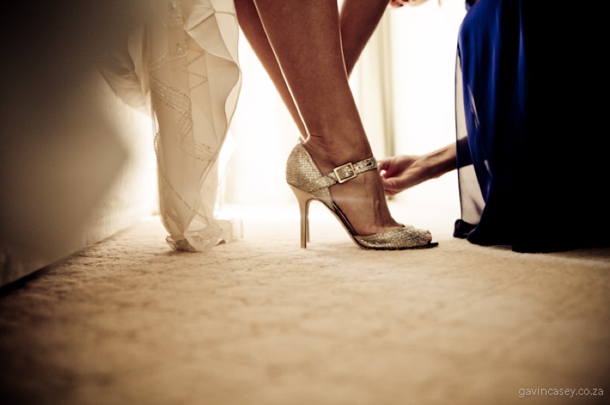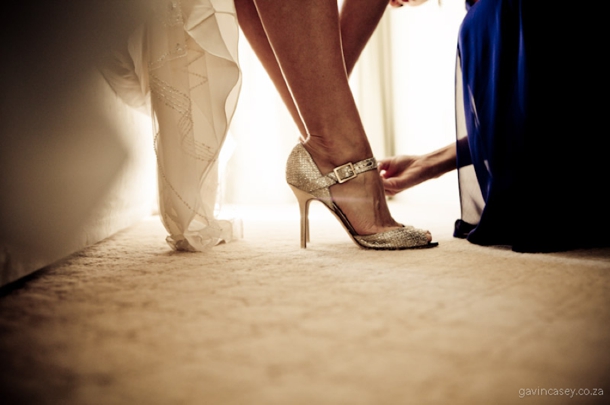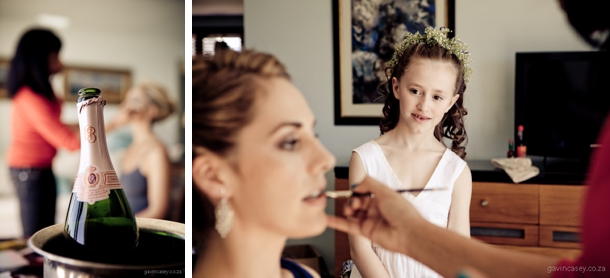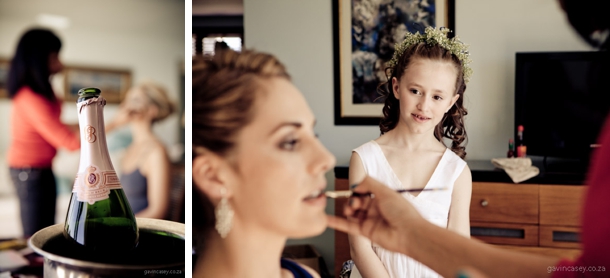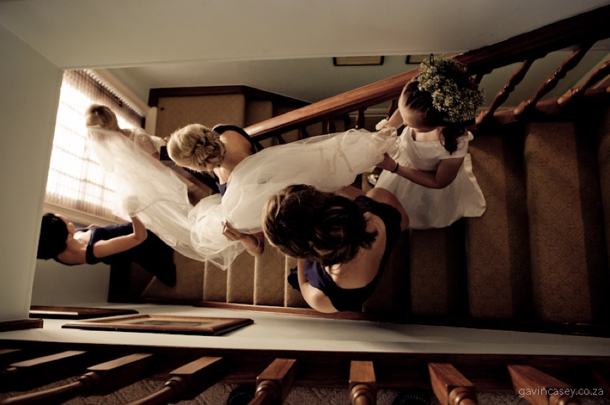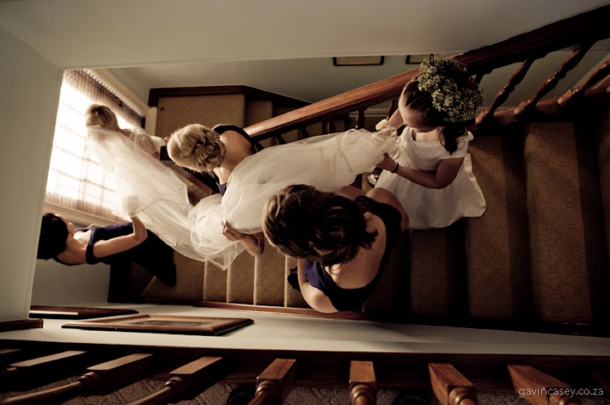 From the beautiful Bonnie:
Antonie and I met when I was 18 years old at the J&B Met. Eight years later, we met again at a mutual friend's party. There was an instant spark! We had been together for just over four years by the time of our wedding.
Antonie proposed in August 2011 on the first night after we moved into our new apartment in Sea Point. He took me completely by surprise when he dropped down on one knee and told me that he wanted to start our lives together in our new home as an engaged couple.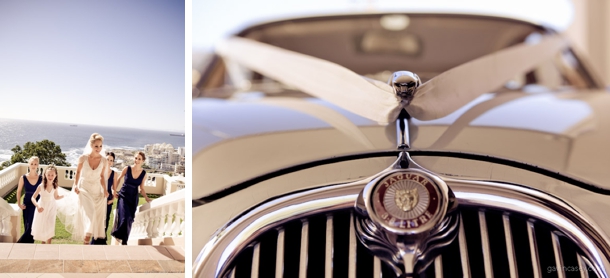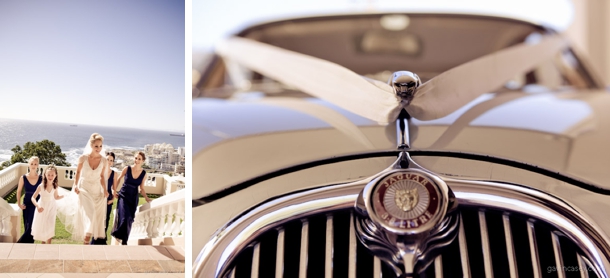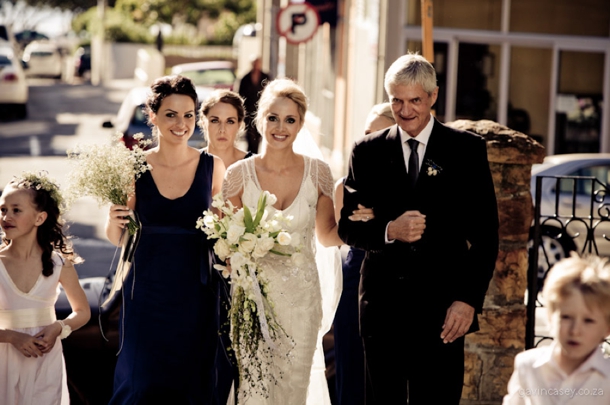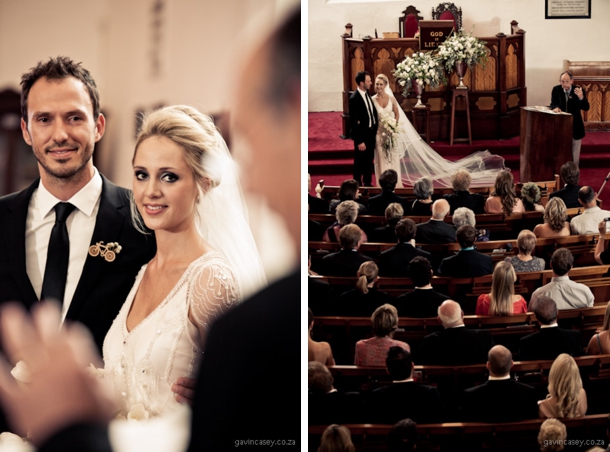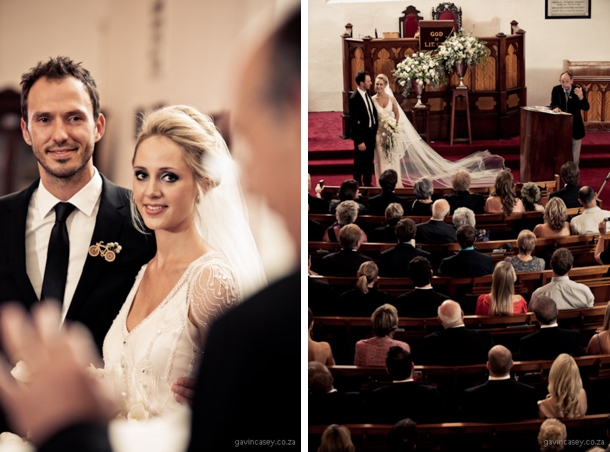 We wanted a wedding that was casual and rustic, yet stylish and chic. We decided on a French Provencal vibe with fresh country-style flowers, wooden benches and a natural colour scheme with red and navy blue accents. We also wanted a Cape Town based venue close to the sea, the mountain and our home. The Roundhouse was the perfect choice for us, as it is surrounded by gorgeous woods and has an amazing view of Camps Bay and Lion's Head. The food is also fantastic and the service is impeccable.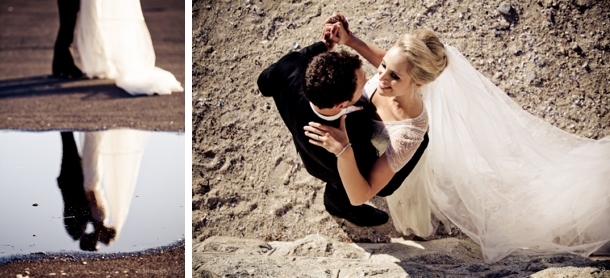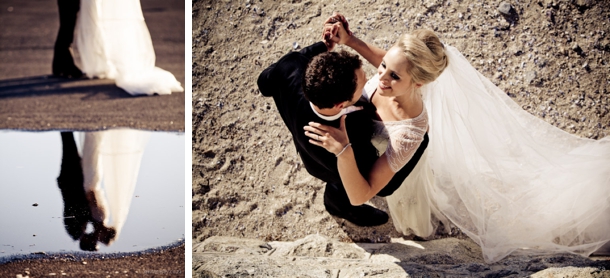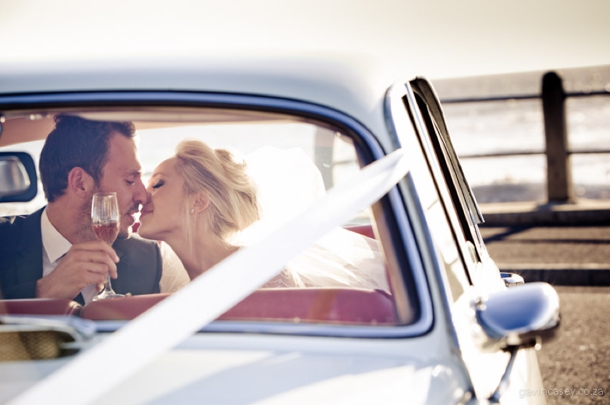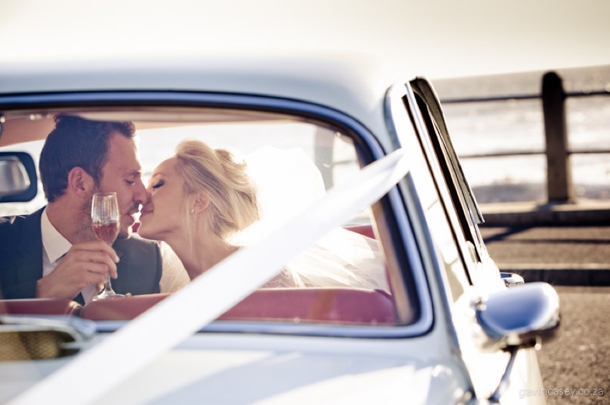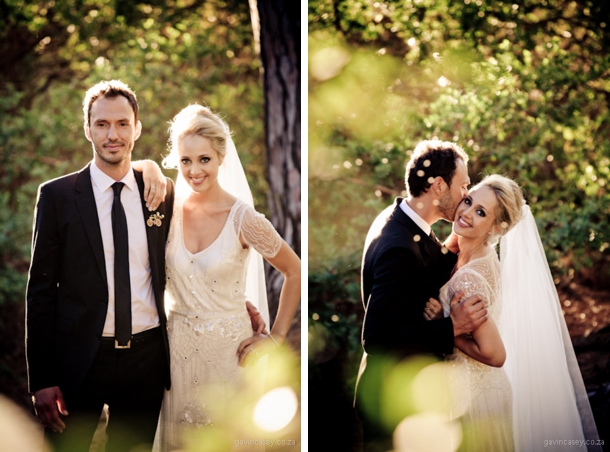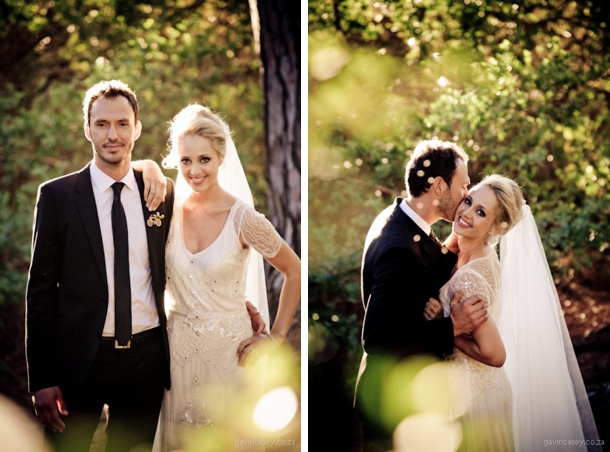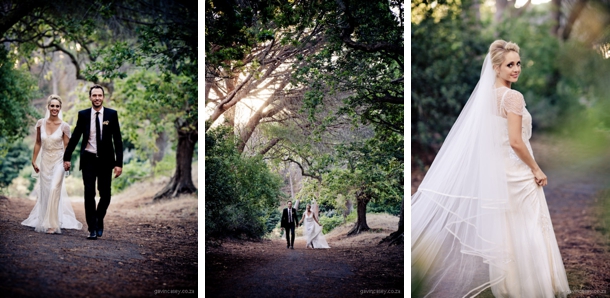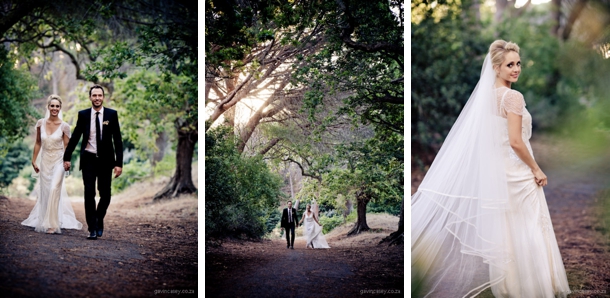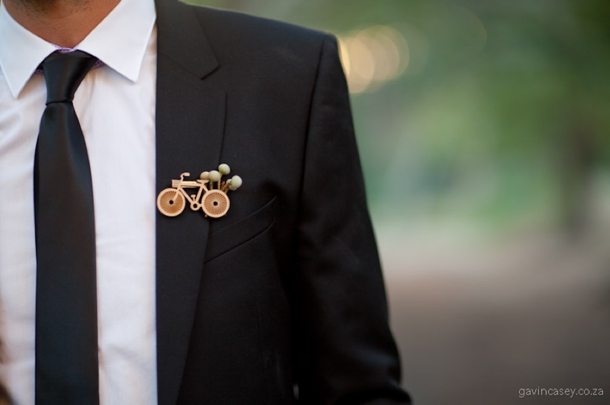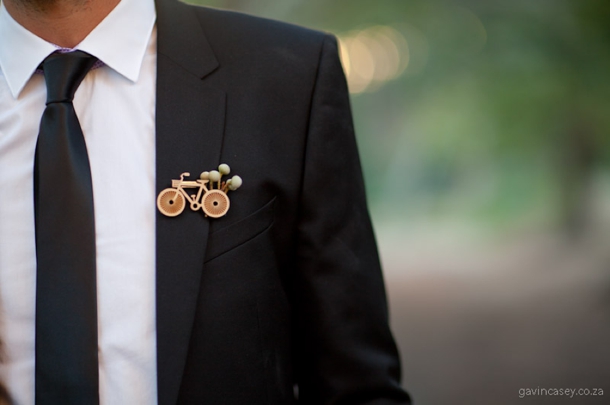 I loved my Jenny Packham wedding dress, as well as the quirkiness of our Seven Swans stationary, which I felt gave a really personal feel to our wedding. My brother and his Stellenbosch University serenade group performed in the church and at the reception, which was also a very special touch and the guests really enjoyed it.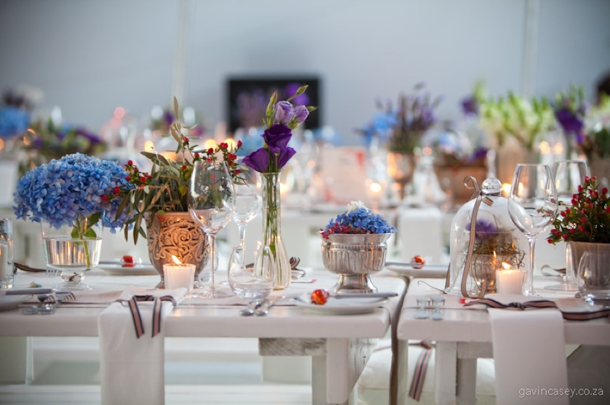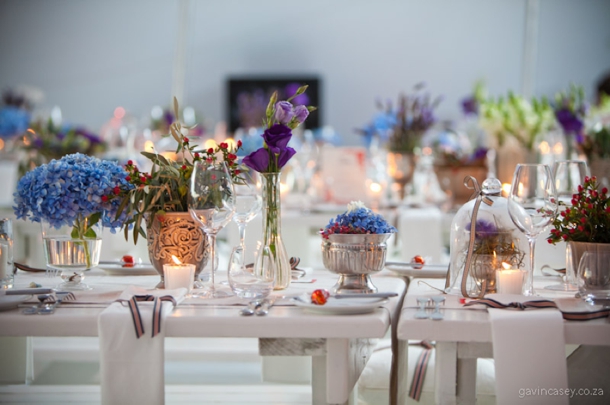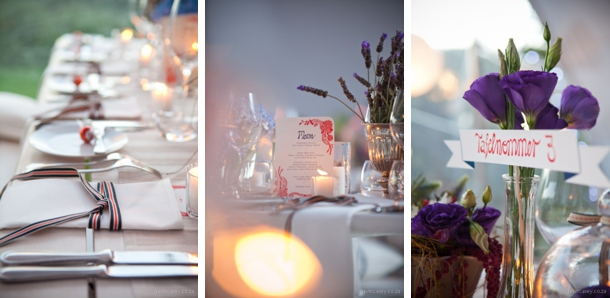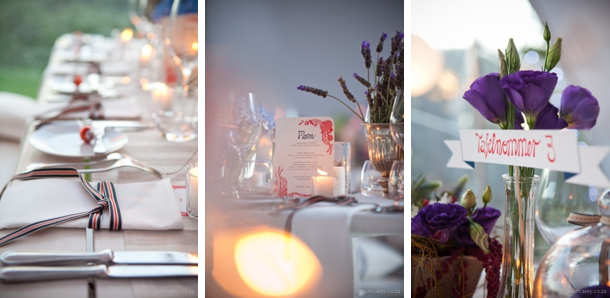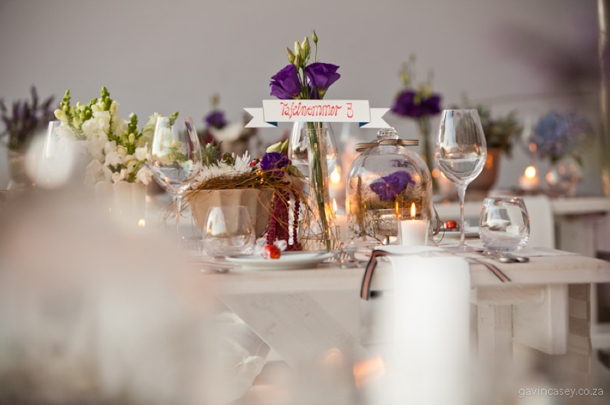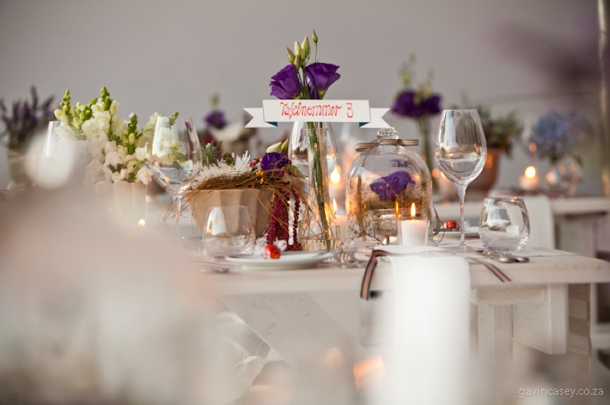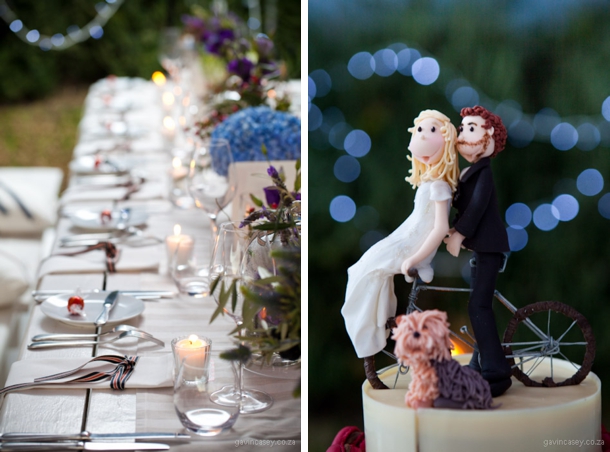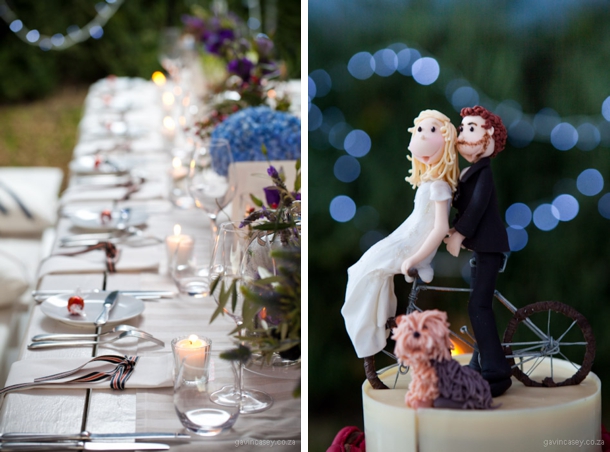 The cake topper on our wedding cake was a replica of Antonie and me on a bicycle, with my yorkie dog at our feet. We had an amazing sweet table, hangover kits for guests to take home, blankets for those who were chilly and emergency kits in the bathroom. We also had an artist who drew sketches of us and our guests and a photo booth that was a huge late-night hit! These details all reflected our fun loving, easy going spirit and added to the personal touch we had in mind when we started planning our wedding day.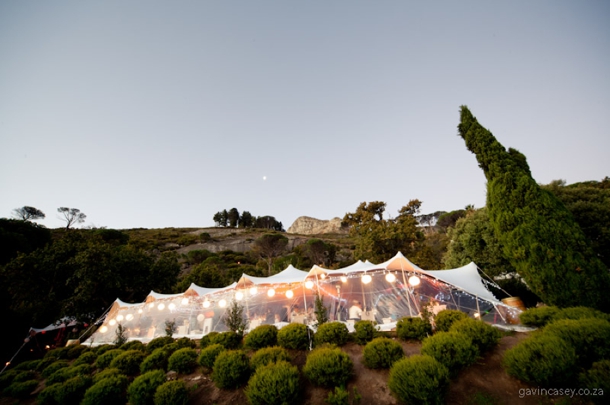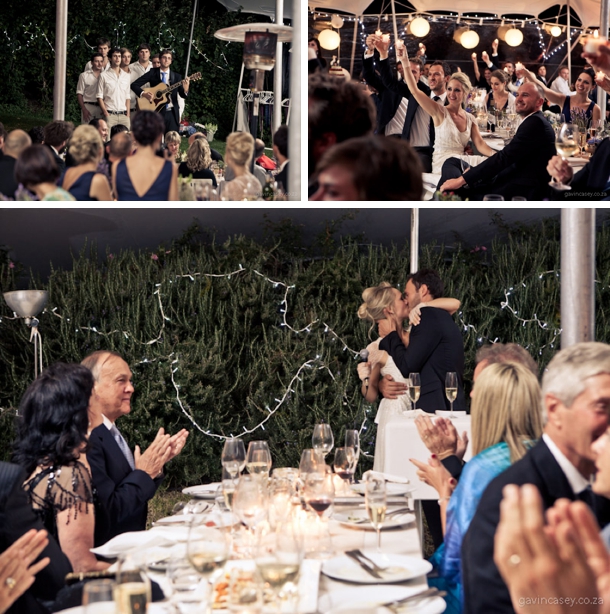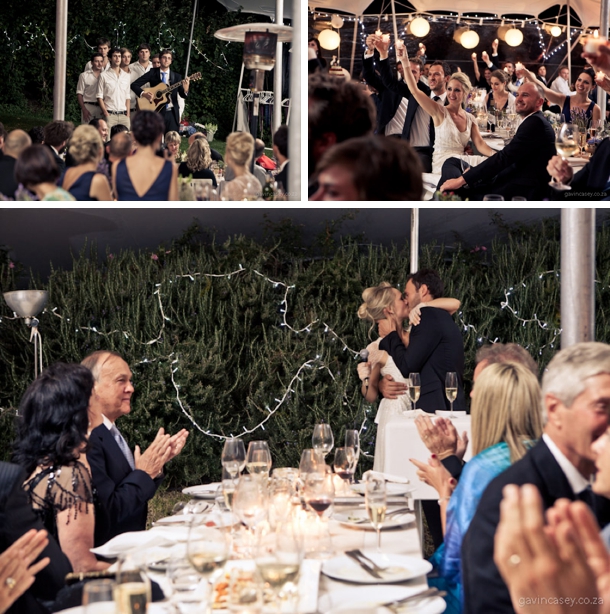 My advice to future brides is don't even think of getting married without wedding planners! I was convinced that I didn't need them, but I am so happy that I ended up appointing the awesome ladies at BonTon about two months before my big day, as it took such a load off my shoulders. Make use of contacts. We asked the Lindt Chocolate Studio, where one of my bridesmaids works, to make our wedding cake, which was truly amazing and perfectly suited to our theme, with red macaroons and a rich chocolate ganache icing! I used wedding blogs and photographer's sites, which I would definitely recommend as a great source for ideas and inspiration for the big day.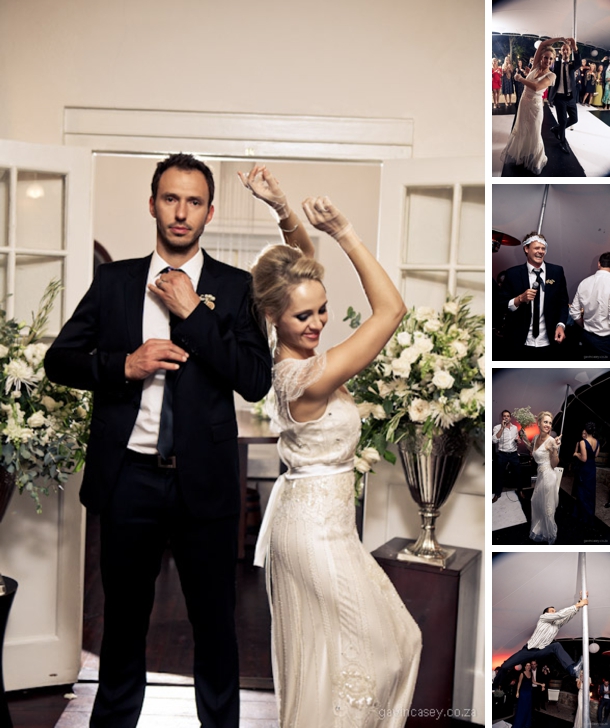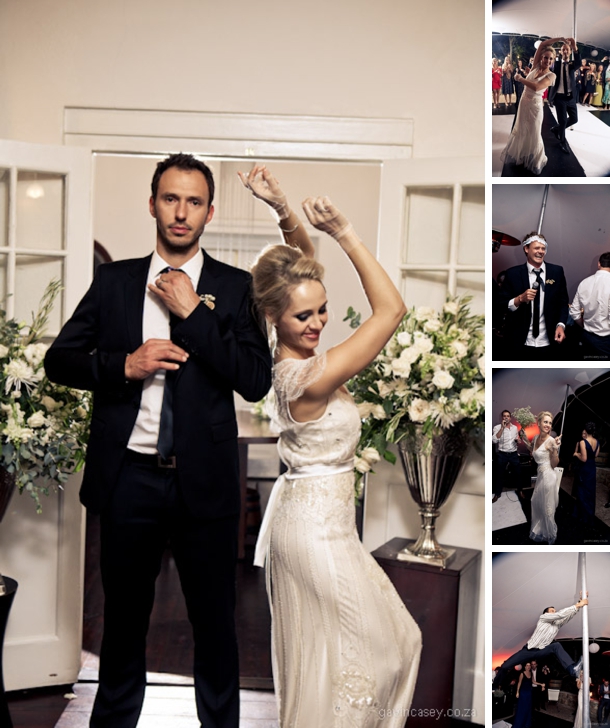 Congrats again, Bonnie and Antonie! Huge thanks to both of you, and to Gavin, for sharing this special wedding. You can, of course, check out Gavin's blog for more.
SERVICE PROVIDERS
Reception venue: The Roundhouse | Ceremony venue: NG Three Anchor Bay Church | Photography: Gavin Casey | Co-ordination: Bonton Event Specialists | Flowers & decor: Floral Affairs | Cake: Lindt Chocolate Studio | Cake topper: Cupcakes by Design | Stationery: Seven Swans | Bride's dress: Jenny Packham | Veil: Kluk/CGDT | Bridesmaid's dresses: Danielle Margaux | Hair & makeup: Lameez at Hair and make-up by Merle Titus | Hiring: Touareg Tents | DJ: DJ Benji | Photobooth: Kiki Photobooth | Artist: Pete Woodbridge | Entertainment: Matthew Reid Band | Video: Perfect Productions