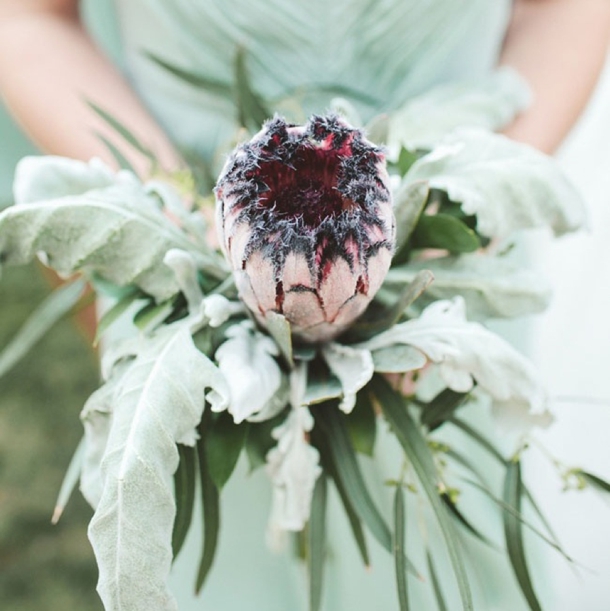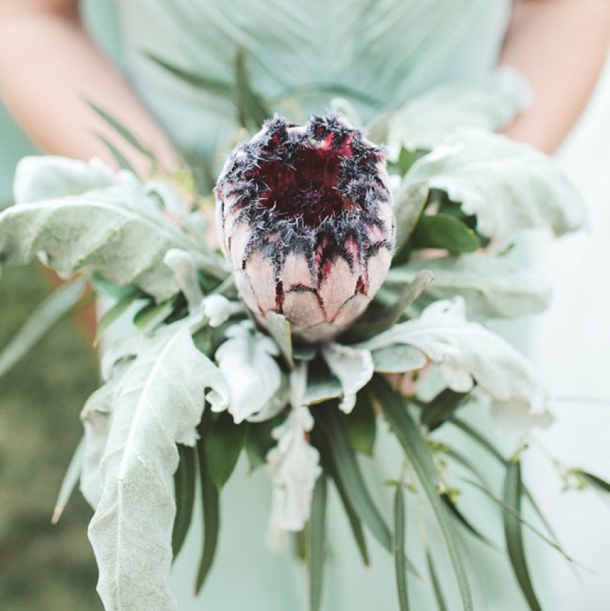 Hello lovelies! As you'll remember from last week, I am currently taking a fresh look at some of SBB's most popular trend roundups, and this I know is going to be hands down my favourite. Seriously, putting this post together I have a goofy smile on my face, like I've ODed on sugar. Except that this is a protea rush. Totally a real thing. After all, why else would so many South African brides choose to use our national flower in their wedding bouquets? Because they're AWESOME, that's why. And it's not even just a South African thing anymore – proteas have taken the wedding world by storm. I have mixed feelings about this, because sometimes when I see gorgeous proteas at an American wedding, for example, I feel like I'm seeing one of my friends in the photos from someone else's party. But I am trying to be cool, because after all, there is plenty of protea-inspired love and goodness to go around. Plus, even though I hate to admit it, some of those overseas floral designers are applying their fresh eyes and coming up with some astonishingly gorgeous arrangements. Especially when it comes to bouquets. Rustic textures, bright pops of colour, interesting shapes and structures… there's a lot of ooh factor  going on here. I've been collecting it on the SBB ♥ Proteas Pinterest board for a while, and today I thought it was high time for a roundup. Here are 25 striking protea-filled bouquets. Get ready for that rush.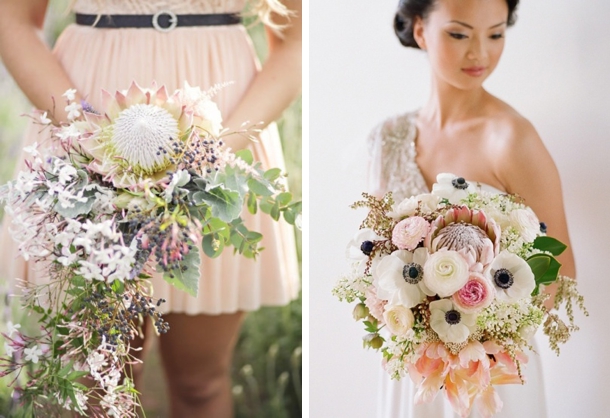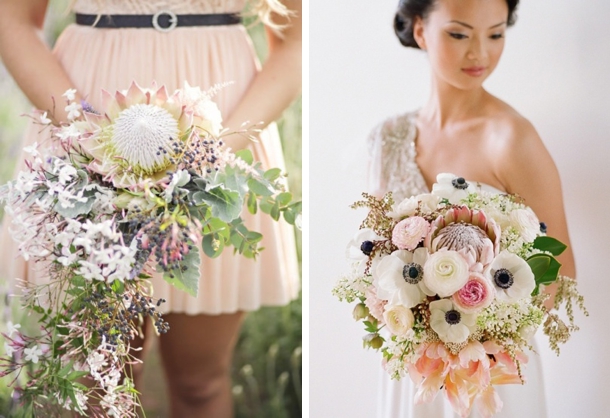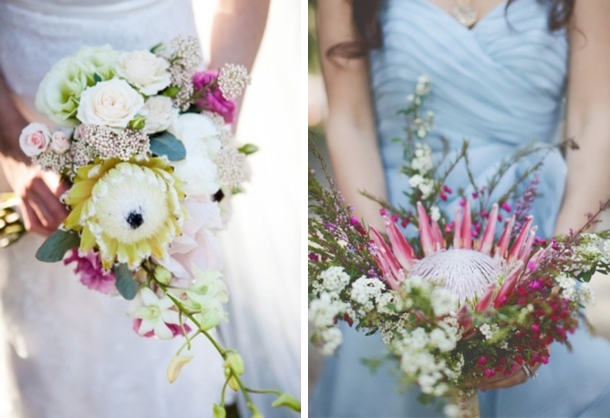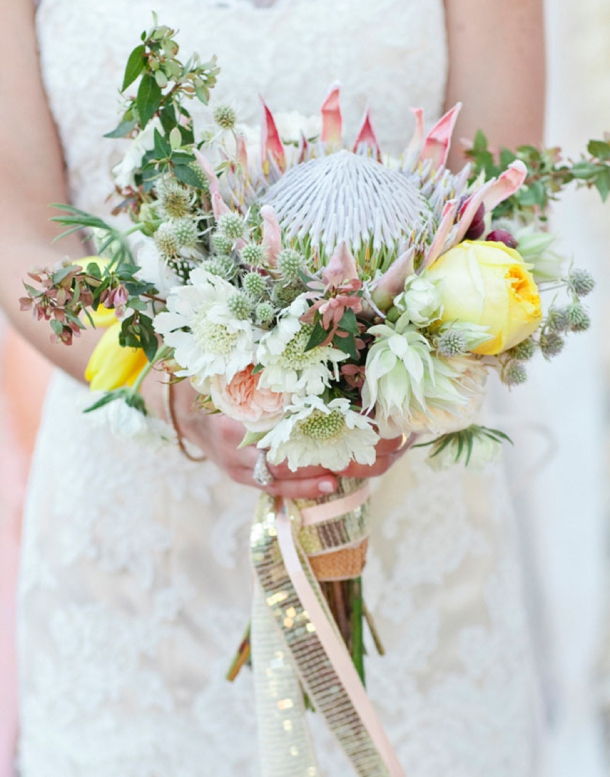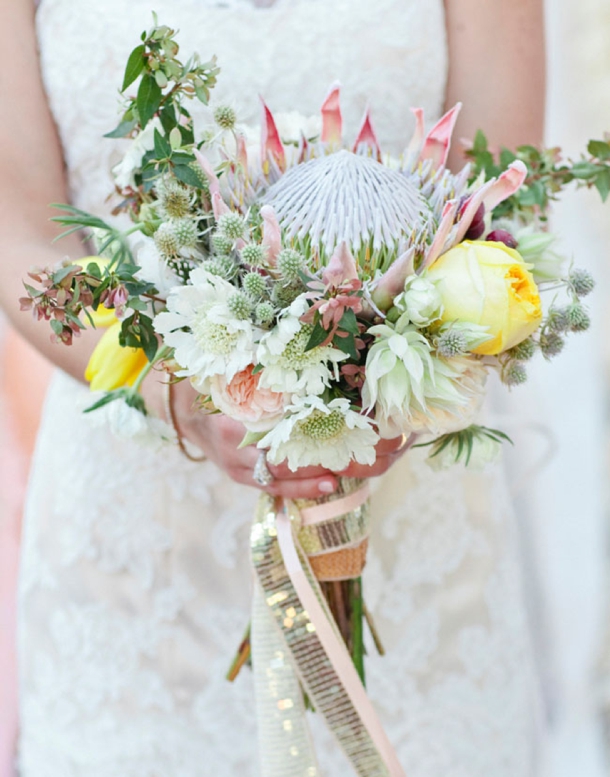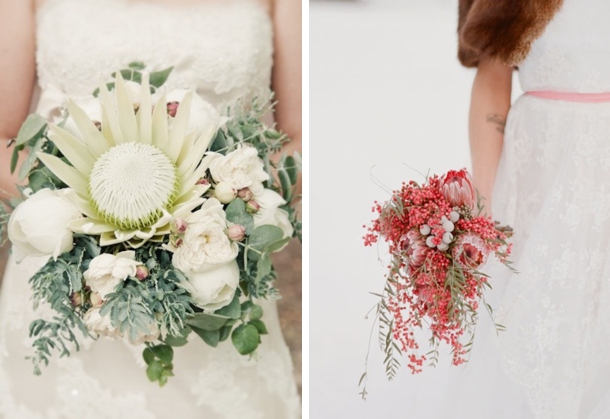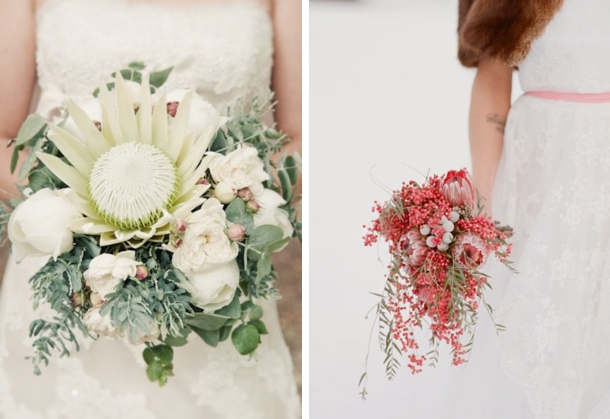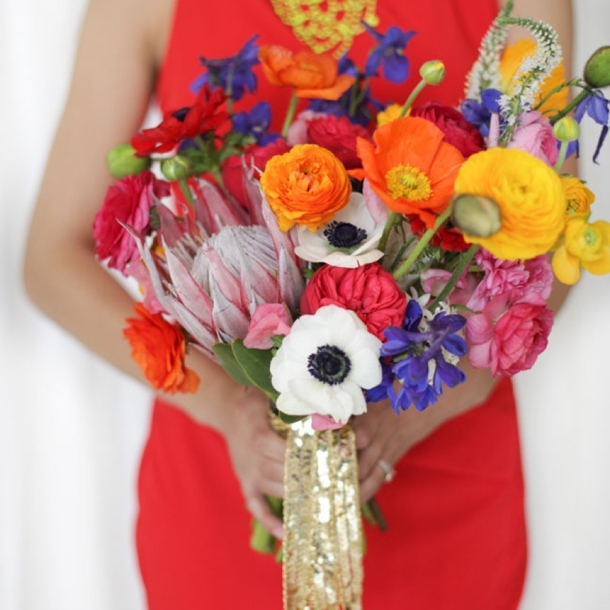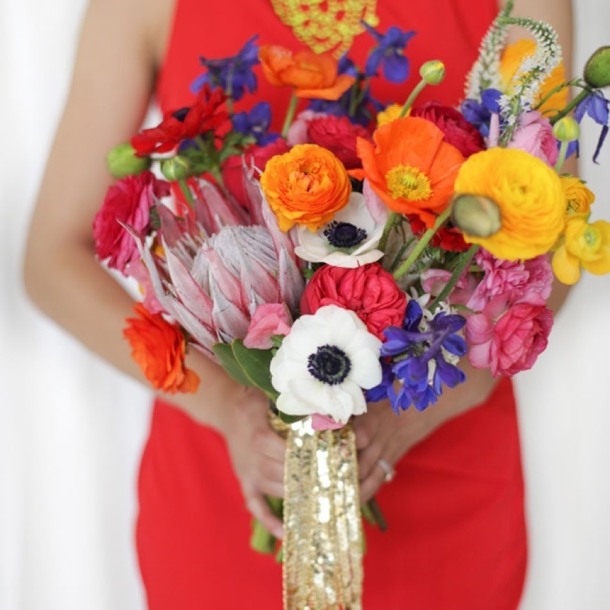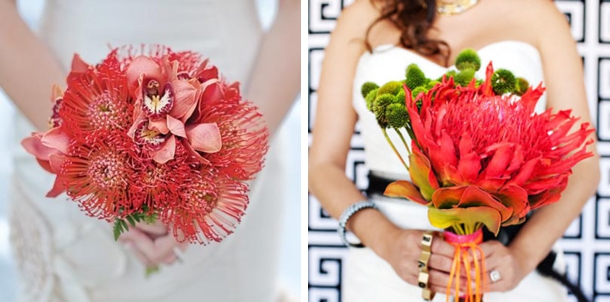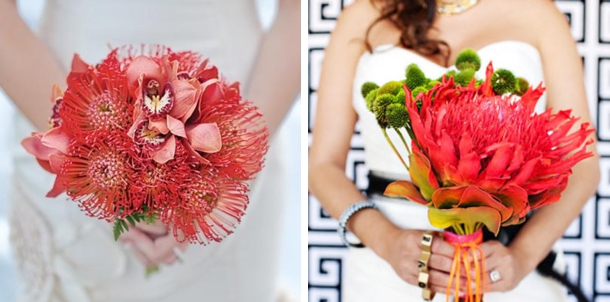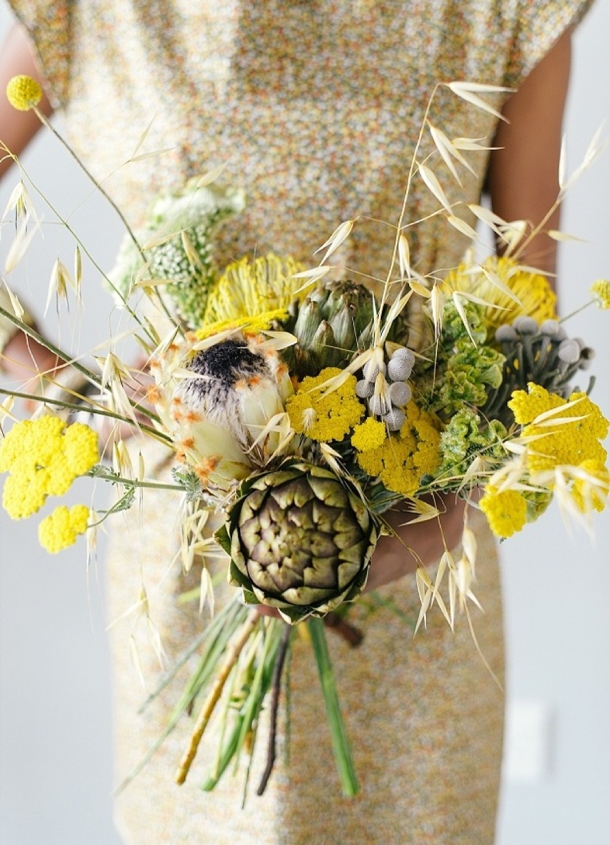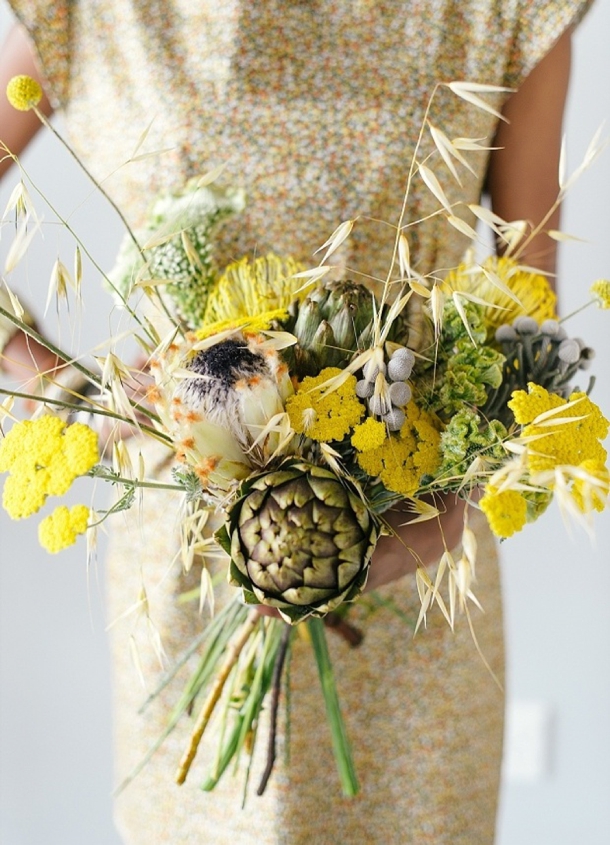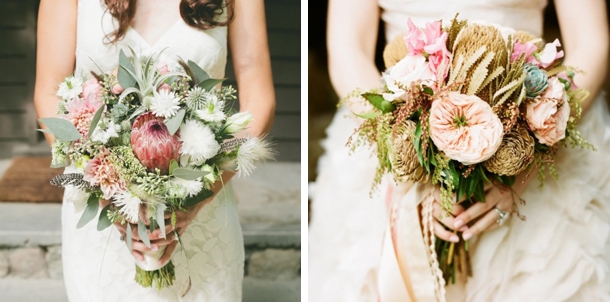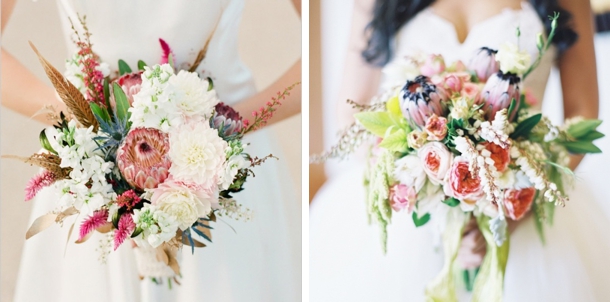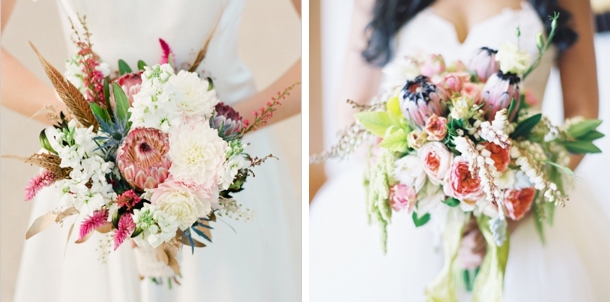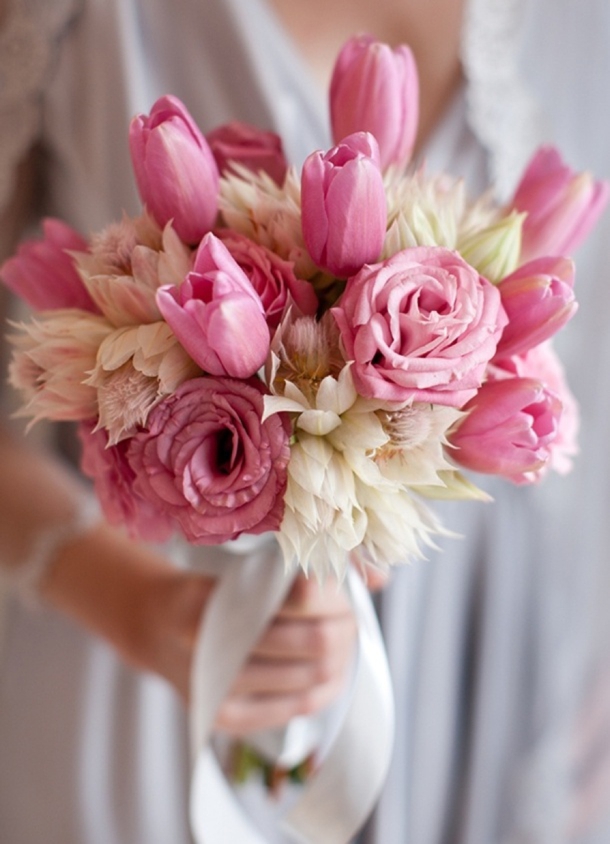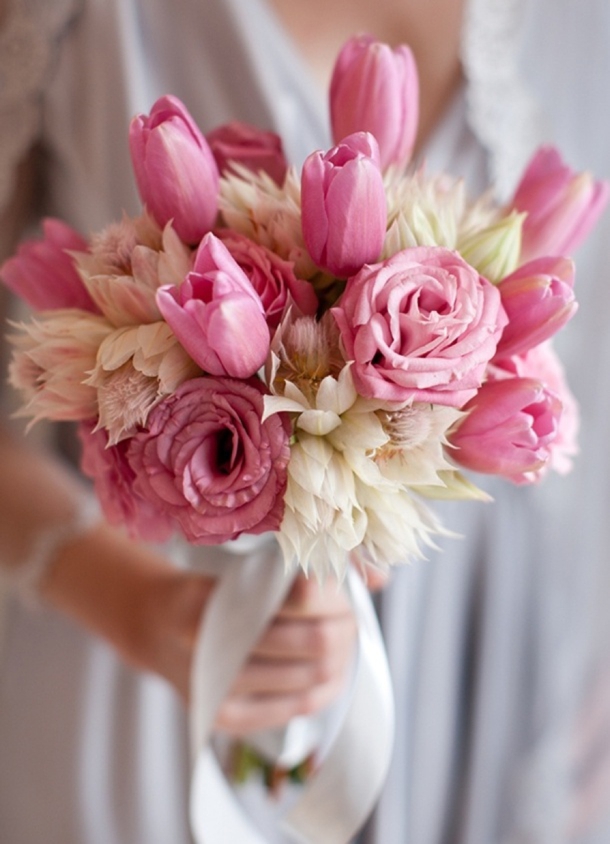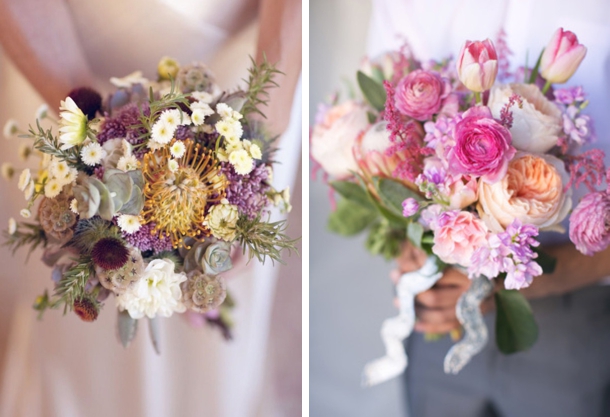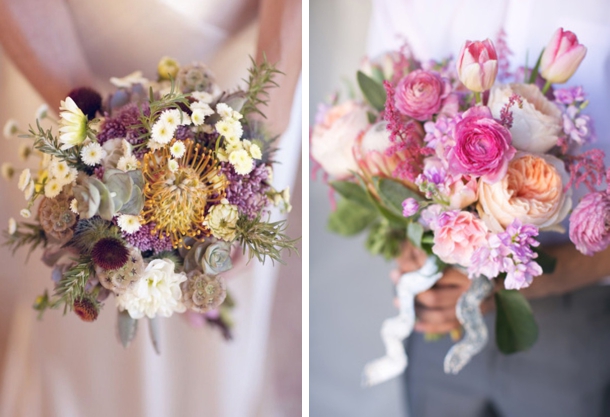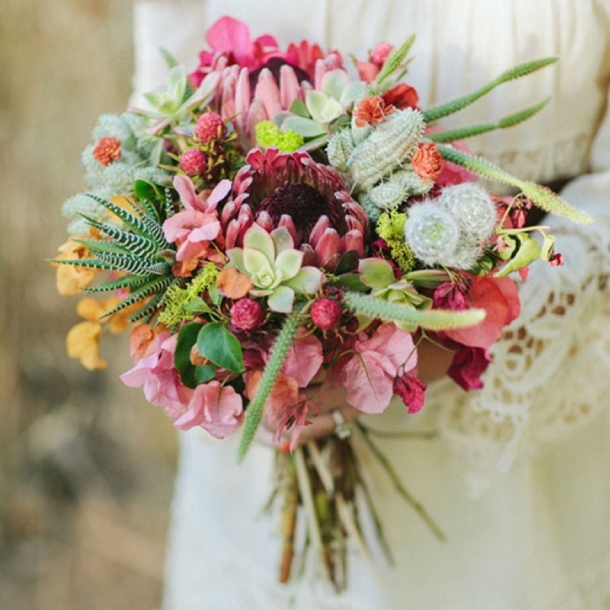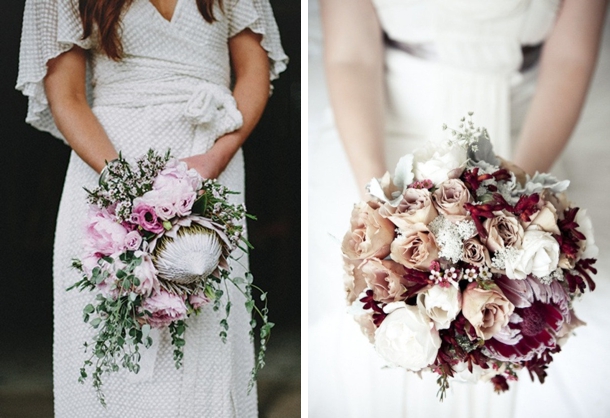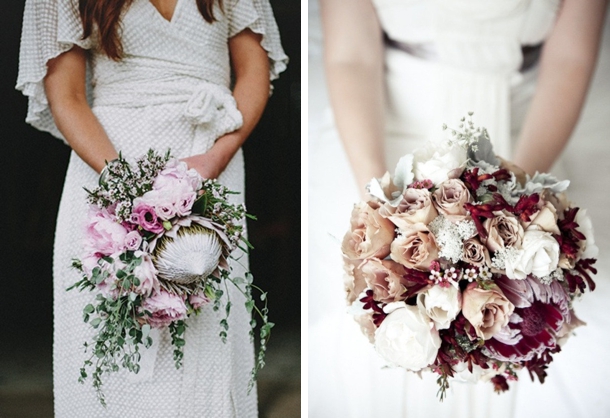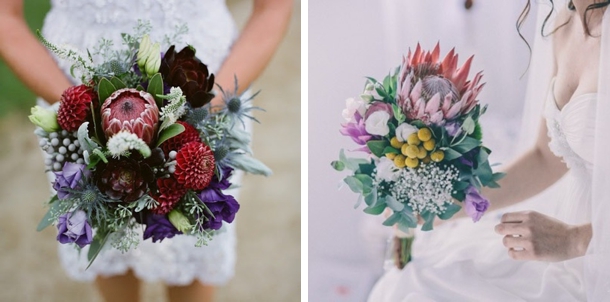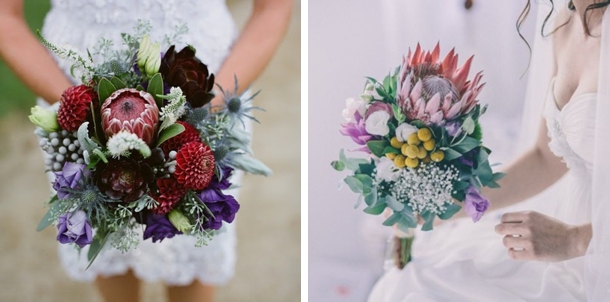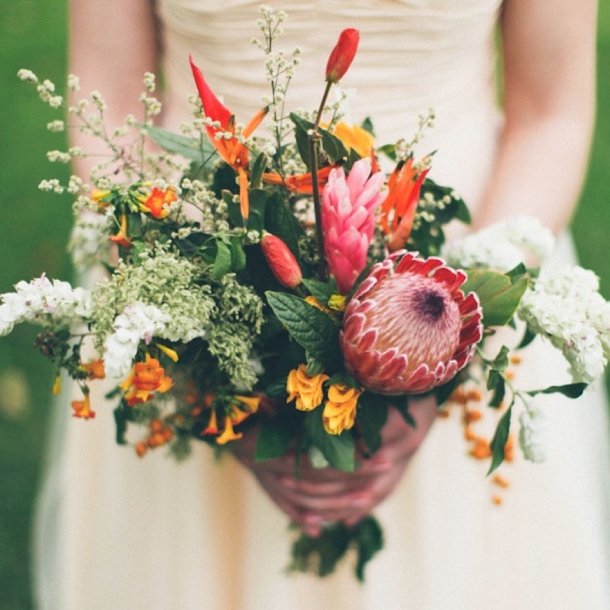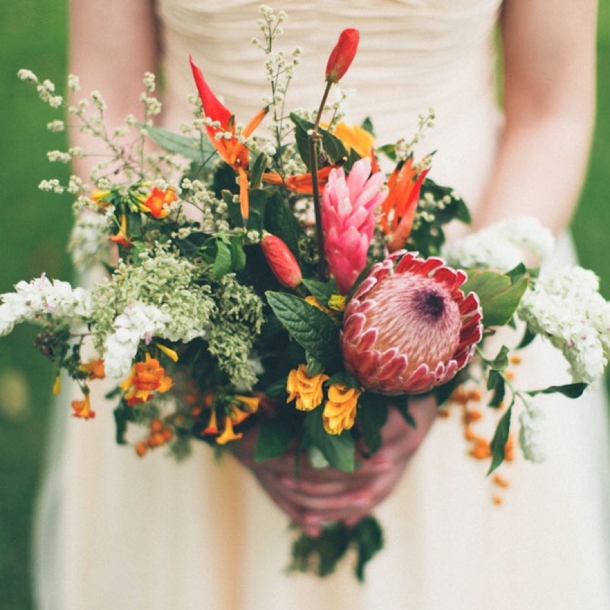 Sources (numbered from top to bottom, left to right): 1- Ulmer Studios/Historic Cedarwood via Green Wedding Shoes; 2- Life in Still Photography/Poppies Flowers via Style Me Pretty; 3- A Vintage Affair Events & Rentals/Bare Root Flora/Laura Murray Photography via Reverie; 4- Vivid Blue Photography/Leipzig on SBB; 5- Brandon Kidd Photography; 6- Joielala/Enjoy Events Co. via Green Wedding Shoes; 7- I Heart Weddings/flower talk via Style Me Pretty; 8- Gabe McClintock/Pink & Honey/Rebecca Dawn Flower Design via Green Wedding Shoes; 9- Michelle Kim Photography/Carly Rae Weddings/Primary Petals via Green Wedding Shoes; 10- Grazier Photography via Destination Weddings; 11- Perez Photography/Sweet Pea Events/Bows and Arrows via Green Wedding Shoes; 12- Leipzig Floral & Décor Design/AnnaH Bridal Styling/Christine Meintjes via The Pretty Blog; 13- onelove photography/True Emerald Styling & Planning/Laughin' Gal Floral via 100 Layer Cake; 14- The Full Bouquet/Katie Stoops/Events In The City; 15- Adam Barnes/Petal via Wedding Chicks; 16- Jen Huang Photography/Dream a Little Dream Events/Hunt Littlefield via Ruffled; 17- Cari Photography on SBB; 18- Bash, Please Florals/Annie McElwain via Real Simple; 19- EE Photography/Sweet Sunday Events via Ruffled; 20- Primary Petals/Farhad Samari via Green Wedding Shoes; 21- Logan Cole/Amy Oram/Clementine Posy via Magnolia Rouge; 22- Matt Johnson Photography via Style Me Pretty; 23- Love Me Sailor/My Secret Garden via Project Wedding; 24- Andrea Tappo via Belle & Chic; 25- A & B Creative/Twenty Twenty Studios via Green Wedding Shoes
See our original post, Wedding Flowers: The Protea.